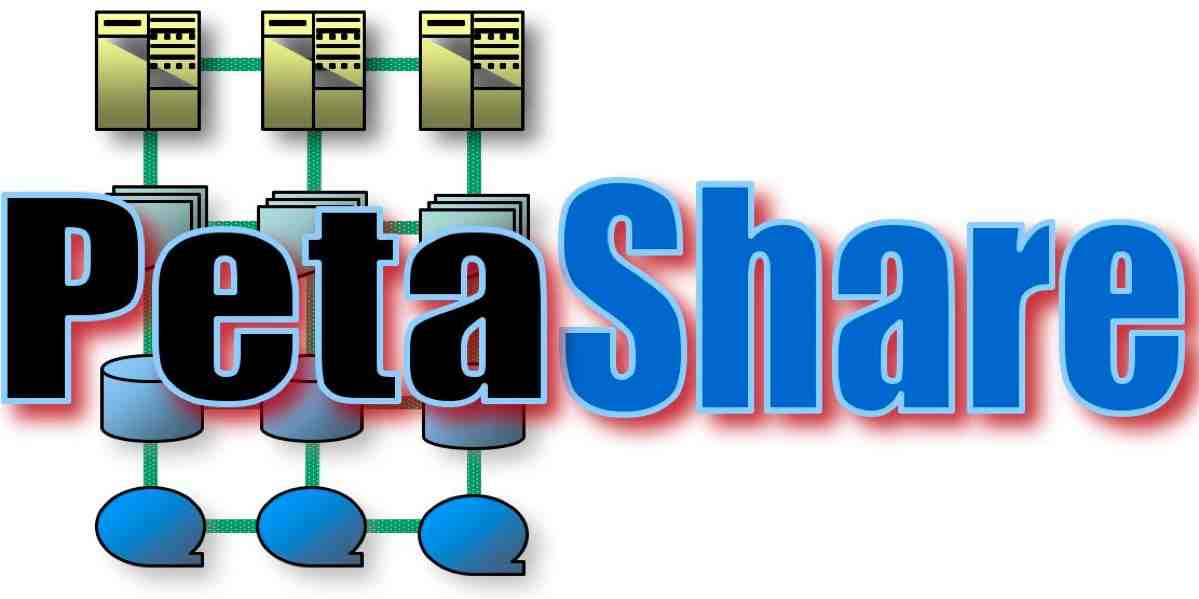 A Distributed Data Archival, Analysis and Visualization Cyberinfrastructure for Data-intensive Collaborative Research.
Announcements:
PetaShare Storage is Online!
PetaShare storage is now online and accepting allocation proposals. [Read More]
Mailing Lists
There are two PetaShare related mailing lists. Feel free to subscribe to either, or search the list archives. You must be subscribed to a list before you can post messages.
petashare-announce is a low-traffic list and archive used solely for announcements of software releases and bug fixes.

petashare-users is a list and archive for general questions and discussion about installing and using PetaShare system and tools.