Call For Papers [PDF] [DOC]
For 28 years, the symposium on Reliable Distributed Systems has been a traditional forum for researchers and practitioners who are interested in distributed systems design and development, particularly with properties such as reliability, availability, safety, security, and real time. We welcome original research papers as well as papers that deal with design, development and experimental results of operational systems. We are also soliciting papers for an experience track that presents on-going industrial projects, prototype systems and exploratory or emerging applications, etc.
The major areas of interest include, but are not limited to, the following:
Security and privacy issues in wireless ad hoc and sensor networks
Dependability in autonomic, pervasive and ubiquitous computing
Security and high-confidence systems
Resilient ad hoc and sensor networks
Internet dependability and Quality of Service
Safety-critical systems and critical infrastructures
Dependability of high-speed networks and protocols
Fault-tolerance in embedded systems, mobile systems and multimedia systems
Dependable wireless networks and peer-to-peer networks
Intrusion-tolerant, survivable and self-stabilizing systems
Dependability in Grid-, Cluster- and Cloud Computing
Measurement, monitoring and prediction
Analytical or experimental evaluations of dependable distributed systems
Formal methods and foundations for dependable distributed computing
Performance and dependability assessing techniques, Tools and Results
Best Paper Award:
This year's symposium highlights the Best Paper Award. All regular papers accepted for presentation at the symposium will be evaluated by the Awards Committee for the award. The Best Paper Award is sponsored by Microsoft Research.
Submission Guidelines:
Please see the submission page for information. Accepted papers will appear in the symposium proceedings, which will be published by the IEEE Computer Society.
Sponsored by:
IEEE Computer Society Technical Committee on Distributed Processing (TCDP)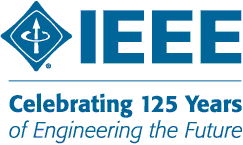 &nbsp &nbsp &nbsp &nbsp &nbsp &nbsp &nbsp &nbsp

Supported by:

&nbsp &nbsp &nbsp &nbsp &nbsp &nbsp &nbsp &nbsp