Best Paper Awards Announced
Best Paper, Sponsored by Microsoft Research: A Framework for Distributed Monitoring and Root Cause Analysis for Large IP Networks Dipyaman Banerjee (IBM India Research Lab, IN); Venkateswara R Madduri (IBM India Research Lab, IN); Mudhakar Srivatsa (IBM T.J. Watson Research Center, US)
Best Student Paper, Sponsored by Microsoft Research: The Blocking Option in Routing Protocols Yan Li (The University of Texas at Austin, US); Mohamed G. Gouda (University of Texas at Austin, US)
You can access SRDS pictures here.
Keynote Talks Uploaded
Click on the right column KEYNOTES/INVITED SPEAKERS
Call For Participation
The 28th IEEE Symposium on Reliable Distributed Systems (SRDS 2009) will be held in the city of Niagara Falls, New York, U.S.A., September 28-30, 2009. The symposium will be preceded by a day of workshops on Sunday, September 27, 2009. The workshop and symposium will be held at the Conference Center Niagara Falls, which is a few steps away from Niagara Falls, the most famous water falls in the world. The venue is also within 20 minutes from the State University of New York at Buffalo (SUNY at Buffalo) and about 40 minutes from the Buffalo Niagara International Airport.
The final program and the list of accepted papers is now available on the Program page. (PDF version with room assignments)
The workshop program is available on the Workshops page. (PDF version with room assignments)
Full symposium brochure (PDF) is also available.
Final Paper Submission
All accepted papers should be prepared as indicated in the author kit sent directly to the authors by IEEE Conference Publishing Services. For paper formatting, page limits, details on buying extra pages, visit the IEEE SRDS 2009 Author Instructions for Final Paper Submission webpage.
The deadline for camera-ready version submission is July 17, 2009.
At least one of the authors of accepted papers must register at full rate by July 17, 2009.
Registration
Online registration is now up. Please note that the author's registration deadline is July 17, 2009. General registration: early bird deadline is August 31, 2009.
Hotel
We have blocked some rooms at the Crowne Plaza Hotel, which is right across the street from the conference center. Please see the Travel/Venue page for more details.
!!! Border Crossing !!!
After June 1, 2009, all travelers, including citizens of the United States, Canada and Bermuda, entering or re-entering the United States will be required to have a passport, passport card or WHTI-compliant document. For more details, check About Crossing the Border link.
Sponsored by:
IEEE Computer Society Technical Committee on Distributed Processing (TCDP)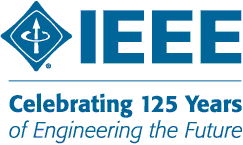 &nbsp &nbsp &nbsp &nbsp &nbsp &nbsp &nbsp &nbsp

Supported by:

&nbsp &nbsp &nbsp &nbsp &nbsp &nbsp &nbsp &nbsp