History.
---
Structure of the Guide.
The list has 3 parts:
An alphabetical listing of all the restaurants, with details & reviews.

The selection of restaurants listed here and the comments are those of readers [indicated by initials in brackets] or my own (in blue)
You should not construe absence from this list as a negative evaluation.

A list by name only, organized into categories by cuisine.
A list by name only, organized into categories by location.

These categories are not intended to be exclusive or exhaustive.
---
Reservations and Hours.
Reservations are always recommended!
Call ahead for precise hours of operation.
Also, some restaurants close for part of the summer or part of the winter.
---
Gourmet/Ethnic Food Stores.
The area has many excellent gourmet/ethnic food stores. One large one is: Premier Gourmet (supermarket-sized, with an adjoining wine and liquor store of equal size; 3904 Maple Rd. (in the North Bailey neighborhood), Amherst; 716-877-3574).
[WHN] recommends:
[4/11] "My son discovered An Chau after eating at the nearby 99 Fastfood. The store has a large selection of fresh herbs, spices, etc., from Thailand, Vietnam, and other southeast Asian nations, as well as some African, Caribbean, and other ingredients. I couldn't find a website, but did find a link to an article about the store.

[4/10] "Wegmans (at least the one at 5275 Sheridan Dr., Williamsville; 631-4300) now sells American-raised Berkshire (a.k.a. Kurobuta) pork and wagyu (a.k.a. Kobe) beef. Not cheap: $18.95/lb. for center-cut pork chops; about $50/lb., depending on the cut, for wagyu beef. According to a sign on the meat counter, Japanese Kobe beef is around $300/lb."

[4/10] Carl & Al Zarcone's Italian Meat Market, 278 Grant St., Buffalo; 886-5565: "My brother-in-law bought some pre-made brasciole from Zarcone's for a family dinner. It was very good."

[2/10] Ni Hoowa Supermarket, 3175 Sheridan Dr., Amherst, 834-4315, for Chinese and Southeast Asian goods, and Spices of India, 438 Evans St. (in Evanstown Plaza), Williamsville, 633-4800, for Indian foods, commenting, "Don't be misled by the name. They sell a wide range of South Asian foods, such as pre-made Indian desserts, some fresh produce, frozen fish, and halal meat. Very friendly and helpful staff, who seem to be part of the owner's family."
[BL, 5/08] recommends "BuffaloFoods.com" ("We ship Buffalo's favorite food items to anywhere in the USA").
I have also recently [4/10] learned of a similar service, "Made in Buffalo".
[MRT, 2/04] recommends Globe Market.
[CSC, 9/01] says: "I've been in the food service business for a while and discovered that 'Chinatowns' or their regional equivalents are not only a great source for hard to find produce and condiment, but the cheapest spices (I can get the same quantity/quality anise star at Lee's Oriental Gift and Food (3325 Bailey Ave., Buffalo; 836-7100) for $1 as I would get from McCormick for $15). Also great is Williams-Sonoma (Walden Galleria, Cheektowaga; 651-0057), if only for the Bourbon vanilla paste, and D'Artagnan (through mailorder). Still, my favorite is Guercio and Sons (250 Grant St., Buffalo; 882-7935)." [WHN, 2/10] supplies a link to the following articles discussing Guercio's: "WNY Italian, As Cooked At Santasiero's, Built At Guercio's" and "WNY Italian, Built At Guercio's, Or Cooked At Santasiero's". (Come to think of it, these may be nearly identical :-)
---
Feedback.
I hope this list contributes to the enjoyment of your stay in the area. Please send comments, corrections, suggestions, and reviews to me:

William J. Rapaport
Department of Computer Science and Engineering
State University of New York at Buffalo
Buffalo, NY 14260, USA


phone: 716-645-4736
fax: 716-636-4656
email: rapaport@buffalo.edu
---
Home | Intro | What's

| Contributors | Ratings Key | Alphabetical List | Catering | Cuisines | Locations | Outdoors | Waterfront |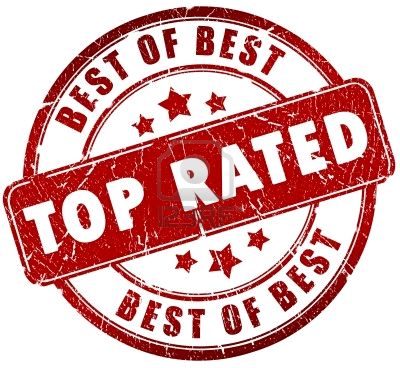 | Send a Review
---
Copyright © 1988–2015 by William J. Rapaport (rapaport@buffalo.edu)
https://cse.buffalo.edu/restaurant.guide/intro.html-20150106