Home | Intro | What's

| Contributors | Ratings Key | Catering | Cuisines | Locations | Outdoors | Waterfront |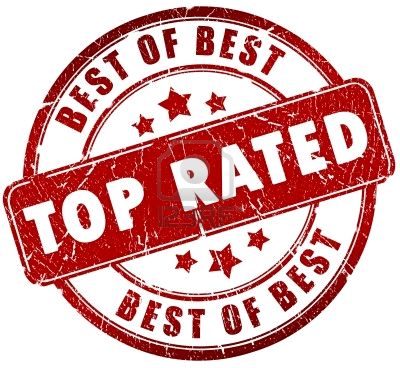 | Send a Review
---
Alphabetical Listing of Restaurants: O
Last Update: Tuesday, 25 August 2015
Note:

or

material is highlighted
---
Index:
O3 Organic Cafe (Amherst/Snyder)
O'Brien's Pub & Steakhouse (Eden)
O'Daniels Gin Mill & Grill (South Buffalo)
Oh Pour l'Amour du Chocolat (Amherst/Snyder)
Ohlson's Bakery Cafe (Clarence/Harris Hill)
Old Man River (City of Tonawanda)
Old Orchard Inn (Aurora/Blakeley-East Aurora)
The Old Pink (Flamingo) (Buffalo/Allentown)
Old Prune Restaurant (Canada/Stratford)
Old Winery Restaurant (Canada/Niagara-on-the-Lake)
Olde Angel Inn (Canada/Niagara-on-the-Lake)
The (Olde English) Parlour (Canada/Stratford)
The Olde School Restaurant & Piano Bar (Canada/Brant)
Olive Branch Family Restaurant (West Seneca/Gardenville)
Olive Garden (Amherst/North Bailey-Boulevard Mall & Chautauqua County/Lakewood)
Olive's (Chautauqua County/Mayville)
[

] Oliver's (North Buffalo)
Olympia Family Restaurant (Niagara County/Wheatfield-Nashville)
Olympic Restaurant (Town of Cheektowaga)
Omega Deli (Amherst/"Greater" Williamsville)
(Inn) On the Twenty (Canada/Jordan Village)
One-Eyed Jacks Smokehouse Grill (Niagara County/South Lockport)
Orazio's Italian Crepes & Gelato (Cheektowaga/Walden Galleria)
Orazio's Restaurant (Clarence/Harris Hill-Clarence Hollow area)
Orchid Asian Bistro (Tonawanda/Kenmore)
The Original Honey's (Amherst/North Bailey-UB North Campus area)
[

] Original Pancake House (Orchard Park, & Amherst/West Amherst & Williamsville)
Original Soup Man (Amherst/"Greater" Williamsville)


Oshun Oyster Bar (Downtown Buffalo)


[

] Osteria 166 (Downtown Buffalo)
Otto's Restaurant & Bar (Cheektowaga/U-Crest)
Outback Steakhouse (Town of Hamburg & Amherst/North Bailey)

---
Key:
All phone numbers are in area code 716, unless otherwise indicated.
All locations are in Erie County, unless otherwise indicated.
---
4446 Main St.
(between Daemen College & Harlem Rd.),
Snyder (Town of Amherst).
204-0031.
[PT, 11/11] says: "I met a friend for a light lunch at O3 Cafe on Tuesday [11/22/11]. I had a soup and sandwich combo—a half tuna sandwich and a cup of chicken vegetable soup. She had a Caesar salad with chicken. Both were very good. There is an Everything Elmwood gift shop in half the space, away from the restaurant."
---
O'Brien's Pub & Steakhouse.
8557 N. Main St.
(between E. Church St. & Roswell Pkwy.),
Eden (Town of Eden).
992-4300.
[DBr, 9/08] says: "I was recently invited to a birthday dinner at O'Brien's Pub in Eden. I've visited O'Brien's quite often over the past two years and had just been there for wings two nights prior. I decided to check this site to see what had been written about O'Brien's. I was surprised not to see any reviews. Of course, I had to write. As often as I go to this place, I haven't been disappointed. The menu has changed a bit since it opened, but the quality of the food hasn't changed. It's always been much better than average. Some dishes have been outstanding. I'll try to give a brief rundown of some of my favorite menu items: Potato Leek Soup—just like home, perfectly seasoned and creamy. Buffalo Wings—a difficult to accomplish blend of lightly crisp outside while plump and juicy inside, good sized and not greasy! Pittsburg Steak Salad—nice mix of greens, filling and quite tasty; it hit the spot nicely. Reuben Sandwich—difficult to mess this one up, but O'Brien's Reuben wasn't overly greasy; not a small sandwich, but size may be an issue for those with heartier appetites. Shepherd's Pie—My companions loved it; perfectly crusted, large, filling portions. Alfredo—the real deal here! Obviously made with cream, butter, eggs, and quality cheese. Some other places add white sauce to keep their Alfredo sauce from separating; not here! O'Brien's also offers various beef cuts. I had recently bemoaned the lack of "good steaks" in the Southtowns. I was pleasantly surprised when I ordered O'Brien's sirloin. Meaty flavor, cooked to perfection, and juicy. My companion agreed; the quality was excellent! When consistantly good service, affordable prices, in combination with great food, is too often hard to find, I've been happy to find it in Eden. Additionally, O'Brien's often has live entertainment."
---
O'Daniels Gin Mill & Grill.
1305 Abbott Rd.
(between Bell Ave. & Julian Ave., north of Ridge Rd./Father Baker Blvd.),
South Buffalo (City of Buffalo).
823-7052.
[WHN, 10/1/13] says: "Sunday night, we went to an event in South Buffalo honoring a friend. I hadn't eaten, and there are not many places open for dinner on Sunday night at 8:30, but G remembered seeing a sign for O'Daniels, so we stopped there. We ordered some wine at the bar, then moved to their small outdoor patio, since the barroom was rather noisy. There was a server cleaning up after what he said was their annual golf tournament and Bills' game activities. I asked if they were still serving food. He said they were, so I ordered a cheeseburger, which was cooked nicely and was very juicy. The French fries were of the frozen type, but still good. Our server later said that they had nightly dinner specials. I Googled O'Daniels and found mostly positive reviews on yelp.com and urbanspoon.com, which mentioned dishes like panko-crusted shrimp, and steak with raspberry brandy sauce and Bleu cheese (reminiscent of steak with blueberry sauce and Bleu cheese that Carmelo's in Lewiston used to serve), as well as pub grub. Our server called O'Daniels a well-kept secret. He's right."
---
Oh Pour l'Amour du Chocolat.
• Facebook page
4476 Main St.
(in Snyder Square, at Harlem Rd.),
Snyder (Town of Amherst).
240-9815.
Former site of Cafe in the Square.

Same owner as Sweet Jenny's Chocolates & Ice Cream.

[2/26/13] A magical chocolate and ice-cream shop (the kind that, were the theme more Olde English than Parisian, would have spelled it "shoppe"). [MER] has been shopping here for quite a while. We came with friends for dessert. I tried a caramel ice cream with sea salt and crushed chocolate truffles; it was exquisite.
---
Ohlson's Bakery Cafe.
8500 Sheridan Dr.
(at Harris Hill Rd.),
Harris Hill (Town of Clarence).
626-7783.
[11/23/12] Given 4 (out of 4) pennies by Emeri Krawczyk, Buffalo News "Cheap Eats" restaurant reviewer.

[AFN] says:

[3/10] "My sister and I had lunch at Ohlson's yesterday, Wednesday, 3/3. We both had Cobb salads with turkey, hard-boiled egg, bacon, tomato, cheddar, and avocado, over lettuce. They were very good. I took home some desserts for after dinner. They were pretty good, but not wonderful. The cinnamon bun had way too much sugary frosting for my taste, and the key lime tart didn't have much lime flavor and had a thick, graham-cracker crust that overwhelmed the lime filling."

[9/09] "Both my friend and I had heard wonderful things about Ohlson's, so we tried it for lunch today. They offer a soup and half-sandwich luncheon special, which we both chose. There were four soups to choose from. I had creamy corn, chicken, and vegetable chowder, with jalapenos that added some heat. My friend had chicken and dumpling soup. Both were delicious on this cool, windy, fall day. There are many sandwiches to choose from. I had a half Reuben, and my friend had a half roasted turkey sandwich. As you would expect, since they're a bakery as well as a restaurant, the breads were fresh from the oven, and the sandwiches were very tasty. I told my husband that we'll have to go there sometime. The baked goods all look delicious, too. I brought some sticky pecan buns home for breakfast."
---
Old Man River.
375 Niagara St.
(at Franklin St.),
City of Tonawanda.
693-5558.
Same owner as Mississippi Mudds and Prima Pizza Pasta.

[RM, 8/12] says: "If you head up to Tonawanda to enjoy the view of the river, whether sitting on a bench, roller blading, walking your dog, or using the water, this and Mississippi Mudds are the obvious games in town for grabbing a bite to eat. The ice cream goes down well. The hamburgers and hot dogs are fine. The lines are long (in season). The prices are a bit high, but they have a short season, so one expects it. The little shack with the seafood should be avoided, though, in the evenings, the live music is often quite good."

[PT, 8/08] said: "Owned by the same people as Mississippi Mudds, a block away. In addition to hot dogs, hamburgers, sausage, and the usual accompaniments, they also have a "Seafood Shack" that sells chowder, clams, shrimp, etc. (We have not tried their seafood.) It's good basic "comfort food" in a no-frills environment, with a nice view of Niawanda Park and the Niagara River from the tables in front."
---
Old Orchard Inn.
2095 Blakeley Corners Rd.
(west of the Rt.400/Aurora Expy.,
east of Underhill Rd. & east of Center St.,
south of East Aurora),
Blakeley (Town of Aurora).
652-4664.
[WHN] says:

[2/5/14] "Saturday night, we returned to Old Orchard Inn for dinner. We ordered a bottle of 2010 Chateau Saint-Sulpice Bordeaux ($28) while we decided what to order. We started with mixed-greens salads, with lemon-thyme vinaigrette, which are included with all entrees; soup is an option. For her main course, G had shrimp Florentine ($21)—sauteed shrimp, tossed with spinach, tomatoes, onions, and penne pasta, in a garlicky, white-wine sauce; she said that it was delicious. From the evening specials menu, I ordered what they called Western Filet ($28); I would call it Southwestern or New Mexican filet, but that's nitpicking. By any name, it was exceptionally good. My dish was composed of two 4-oz. filets, perfectly cooked to medium rare, topped with pepperjack cheese, and crispy pork belly, served over corn bread, with corn salsa on the side. All dinners include potatoes and vegetable, which that night were cheddar and bacon mashed potatoes, and zucchini and summer squash. It was wonderful, reminding me of a steak with jalapeno hollandaise that I had in Phoenix a few years ago: tender, perfectly cooked, and just enough heat, without overpowering the other flavors. Service was very good, too. And I had one of the filets, and enough potatoes and veggies, left over for another dinner."

[10/19/13] "Last night, Fri., 10/18, we had dinner at Old Orchard Inn. We were both undecided about what to order, so G asked our server for recommendations. She said that her favorite menu item was the 'Cab Calloway'—two 4-oz. filets, topped with Gorgonzola cream sauce, served on a bed of garlicky spinach ($32). G ordered that, and thought that it was very good. Our server also mentioned jambalaya, with chicken and Andouille sausage, served with rice pilaf. Shrimp was an optional add-on, for an extra $4, so I ordered the jambalaya with chicken, sausage, and shrimp ($24). I hesitated to order it, since Old Orchard isn't known for its Cajun food, but it was excellent, with just the right amount of heat, at least for my taste. Soup or salad is included with all entrees, so we both started with mixed-greens salads, with the house dressing, a lemon-thyme vinaigrette, which was excellent. Entrees also come with 'family style' portions of mashed potatoes and vegetables, which was a combination of zucchini and summer squash. I didn't have any, since my jambalaya came with rice, but G said that both were very good. With dinner, we had a bottle of 2010 Chateau Saint-Sulpice Bordeaux ($28). We had coffee, but skipped dessert. I had a Groupon worth $30, which cost $15, so our bill for the evening was $67 before tip, or $82 including the cost of the Groupon. Excellent food and service."

[KaB, 10/09] said: "We were out leaf peeping last Sunday and stopped by the Old Orchard for an early dinner. The Old Orchard has a country charm, which adds to the experience. The rooms were nicely decorated with a small amount of Halloween/Fall decorations in the dining rooms. We were greeted and seated promptly without having reservations. Entrees came with soup or salad, and we both chose French Onion Soup. It was small but perfectly proportioned in terms of soup, bread, and cheese. My husband had the macadamia-crusted sea bass, and I had the Caribbean spiced pork tenderloin. Both were delicious. The side dishes were actually the surprising part. They serve them family style. My husband doesn't usually stray far from the meat and potatoes, so it shocked me that he loved the beets as well as the butternut squash. It was also served with the most creamy and well-seasoned mashed potatoes. The servers were very attentive and able to answer questions about the menu. Overall, the entire experience was delightful, and we will return again soon."

[FS, 3/09] said: "We had dinner last night at the Old Orchard Inn. Our group of four were seated promptly upon our arrival at a cozy table by a window in the bar room. Our waitress was very personable and attentive. I had Jambalaya. It was a large portion. The shrimp was cooked properly, and the dish had a nice, spicy kick to it. Perfect for a cold, wet evening. It was served with rice pilaf. I had a choice of soup or salad, and I went with the Navy bean soup, which I liked. My wife had the macadamia-crusted sea bass drizzled with a berry glaze: a large piece of fish. She enjoyed it, but didn't care for the glaze. She started with a salad that she enjoyed. We got au gratin potatoes and a medley of vegetables served family style. The place was closed for renovations in January, but it appeared the same (maybe some decorating updates). Our waitress said they did a lot of work in the kitchen. We all enjoyed ourselves. They don't have an extensive menu, but the food seems to be well prepared. As an aside, I think the men's room is smaller than the lav in an airplane."

[KMe, 10/08] said: "I just checked your listing and realized that the last review was done in 1995. Since this is one of my favorite restaurants, I thought it should be updated. We went there for dinner on Saturday night. I called to make reservations at 3pm on Saturday, and my only choice was 8pm, so I took it. We arrived at 7:30 hoping to get seated early—no chance, so we had a seat at the bar. We found out that there was a wedding reception in the upstairs banquet room and a large birthday celebration in the main dining room. Earlier that day, there was a wedding reception and a shower! They are definitely busy. I ordered a glass of Copolla Merlot, and my date ordered a Canadian beer—t otal cost was $13! We were seated promptly at 8pm and immediately greeted by our server, Michael. He did not go over the specials, but they were printed on a little card at the table. We both ordered entrees that came with soup or salad. The salad was a nice size, very crisp lettuce and minimal veggies. My date had the soup of the day: bacon, lettuce, and tomato. It was a chunky tomato base with bacon, shredded lettuce on top, and topped with sour cream—it was very, very good. I got the Manicotti Giuseppi (Roseland's recipe of manicotti and a meatball)—there were 3 large manicotti crepes stuffed with wonderful ricotta blend, lots of mozzarella on top, with homemade sauce and meatballs—it was wonderful! My date got the strip steak with the dry rub, and it was delicious. It was expensive at $29 (plus $3 extra for the rub), but there was enough for another meal. The Old Orchard always brings out some special sides for you to enjoy during your dinner. On Saturday, we got a vegetable medley and a very delicious, creamy, sweet-pea risotto. These are served family style, and we took the leftovers home with us. I love the ambiance of the restaurant—it has a homey feel with the dark wood and the country setting. It is a little pricy, but a nice restaurant to go to if you want to enjoy the scenery while you eat."

Review from more than 10 years ago:

[DRJa, 12/95] said that it was one of his favorite restaurants, "excellent but can be expensive".
---
The (Old) Prune Restaurant
151 Albert St.
(south of Ontario St. & east of Downie St.),
Romeo Ward (City of Stratford, Perth County), ON, CANADA.
1-519-271-5052.
Review from more than 10 years ago:

[GDT, 8/96] says: "Sooner or later you're going to visit the theatre festival town of Stratford, about 135 miles from Buffalo, and when you get there be assured you will find more than a play awaiting you. A visit to the Old Prune will satisfy your desire for a great meal as Shakespeare will for a great play. Situated in the village, the Prune has been run by partners Eleanor Kane and Marion Isherwood since 1977; the chef is Bryan Steele. Steele has trained in Germany and Italy and is a principal instructor in the Stratford Chef's School. The kitchen staff numbers six. The ambiance is warm and cozy; it's impossible not to think of yourself as a guest in the home of a great cook. The food is very sophisticated. Beggars' purse with lobster and Sevruga caviar, duck confit with polenta, and quinoa risotto are not exactly mom's home cooking. On a recent week in Stratford we managed three meals at the Prune (two dinners and a lunch) and came away each time staggered by the care and ingenuity of the dishes. As an appetizer try the warm goat's cheese and potato terrine with local greens. The cheese is wrapped in a poached potato sauteed in butter, chilled and weighted to form a terrine, sliced and pan fried quickly at a high heat to get a crunchy crust and a smooth, rich interior. The cheese is a local product, made on a farm about 10 km from the town. Likewise the greens are grown close by, insuring that they are fresh as can be. There are over twenty different greens in the mix and the basil flavored oil used to dress the salad is a Tuscan olive oil. The grilled sea bass is a great main course. The bass itself is moist and fresh, never having been frozen. It is grilled so that the top is flaky but the fish never dries out. Served on a bed of wilted greens that partially cook in the juices of the bass right on your plate. Clafoutis is the signature dessert. This is not the typical rendition as Steele dips into his German training to use quark cheese as the base. The berries are filled with flavor and the baking gives the custard a crust that is perfection. There is always a selection from the appetizer and entree lists for the vegetarian. All the bread is home-made; the sourdough bread is particularly wonderful. The wine list is reasonably good, with selections from California, France and (of course) Ontario. The Prune is open during the festival season (mid-May to mid-October). Dinner, from 5:30 P.M., is served Tuesday through Sunday. If you are making an 8 P.M. play plan to arrive by 6 P.M.; if you are free for the evening go at 8 P.M. Lunch is served from 11:30AM to 1:30 P.M., Wednesday through Sunday. Reservations are strongly advised for dinner."
---
Old Winery Restaurant.
2228 Niagara Stone Rd.
(between Niven Rd. & Mary St.),
Old Town Niagara-on-the-Lake (Niagara Region), ON, CANADA.
1-905-468-8900.
[6/07] Given 3½ (out of 4) stars by Janice Okun, former Buffalo News restaurant reviewer.
---
The Olde Angel Inn.
224 Regent St.
(between Queen & Mary Sts.),
Old Town Niagara-on-the-Lake (Niagara Region), ON, CANADA.
1-905-468-3411.
[WHN, 12/05] says: "This is what a pub should be; a fun place for a casual meal, with a menu that includes English and Irish pub fare: steak and kidney pie, bangers and mash, fish and chips, shepherd's pie, etc., as well as Canadian/American standards like Reubens, hamburgers, chicken fingers, and so forth. I was disappointed to find that they didn't have my long-time favorite—steak and oyster pie—but have replaced it with a steak and onion pie, which was good, but I really liked the steak and oysters version. My wife had a chicken pot pie, which she enjoyed, too. The inn has a wide variety of imported—mostly English and Irish—and Canadian beers and ales, including several made for Angel Inn by a local brewery. There's a very large selection of Niagara Region wines, too, many by the glass. The same menu is available for lunch and dinner (most priced at C$9.95 or slightly higher), plus a more extensive and more expensive dinner menu (from C$15.95-C$24.95). It's a nice place to warm up on a cold Fall/Winter day. And it's an actual inn as well, with rooms that are said to be haunted. We have not stayed here, so can't vouch for the ghost's presence."
---
The Olde School Restaurant & Piano Bar.
687 Powerline Rd.
(at Paris Rd. W., north of the 403, just northwest of the City of Brantford),
County of Brant, ON, CANADA.
1-519-753-3131 or 1-888-448-3131.
[WF, 3/06] had an unfortunate, non-food-related experience here: "On Sunday, February 19th, 2006, I took my wife and another couple for brunch. The staff and brunch were absolutely wonderful, and we had a great time. However, when we went in, we checked our coats, etc., at their check-in counter. Upon leaving, we took our coats, but the attendent did not give us my wife's expensive mink hat that she had purchased and brought all the way from Russia. We did not notice until we arrived home later that day that she did not have it. The next day, I called the owner/manager of the facility to ask if they could keep it until we were able to return to pick it up....and was told they did not have it. We then went to the restaurant to look for ourselves and were told by the manager/owner that it was not there. I stated that I felt that, when they accepted it at their check-in counter, they took over responsibility for it. He, however, stated bluntly they do not have any responsibility for this loss and that in 24 years they have never lost anything. However, when looking through the "lost and found", he discovered an imitation fur hat (different design and not real fur) and offered it to us. This action made me realize that this is most likely what took place after or before we left—they simply offered the wrong hat to the wrong person and they, recognizing that our hat was worth considerably more than the other one, agreed to take the wrong one. The owner/manager was not even nice enough to offer any compensation for their lack of credibility in this matter, and did not even so much as offer an "I am sorry". Although I really like their facility and food, it will not be my intention to return to this restaurant. I find it amazing that they operate a coat/hat check and do not accept any responsibility for losing or simply handing out the wrong items."

As for the food, [PBa, 1/06] says: "I went there celebrating my birthday with my girlfriend back in May '01 and was totally impressed. Just when I thought they couldn't outdo the last visit, so they did, as we took some friends to celebrate my girlfriend's birthday (Dec '05). First of all, the setting of an old schoolhouse from the early part of the 1900s, located in the rural area between Brantford and Paris, Ontario. The decor is exquisite, including a large picture of the Queen's table as she ate there a few years back, then the service I must say starts and ends on a very impressive scale. When the bottle of wine came, the server does everything by the book with regards to fine wine etiquette. You never feel rushed, however; as you sip on your wine and enjoy a little friendly conversation, the server brings your salads. My Caesar was probably one of the best I have ever had, not at all too much garlic, and not too rich. Of course, the main course is to die for, as I was presented with four sizeable portions of venison in a port wine sauce. My girlfriend ordered the swordfish, which looked like it could have been very tasty, and, according to her fine tastes, it was. Our guests enjoyed a more conservative fare of what looked to be an excellent cut of beef. Following our main course, our server brought a birthday treat of a house classic, Chocolate Mousse Mouse. It's a fine dessert made to look like a mouse, including little ears and a curly tail, not to mention the sparkler to celebrate the occasion. I mustn't forget to mention my Baked Alaska....delicious. As we finished our coffee, I asked about seating at the piano bar, and before I could say "Bob's your uncle", we were heading to four empty seats at the piano bar, escorted by our server, who, by the way, continued to look after us at the bar until we had to end our evening. At the bar, we were entertained by a fine pianist/singer/song writer by the name of John Moorhouse, who has been the centre of attention at the bar for many many years. This was just the topper one needs to bring a highly enjoyable evening to a close. The Olde School Restaurant is class from every angle and deserves nothing less than a five-star rating. Expect to pay a bit more; $250.00 CDN for an entire evening for four of us is not outrageous, although a little pricy. The right occasion, the right time, and it will add up to an evening you won't soon forget."
---
Olive Branch Family Restaurant.
2343 Union Rd.
(between Gardenville Pkwy W. & Greenfield Ave., south of French Rd.)
Gardenville (Town of West Seneca).
656-0517.
[8/15/13] Given 3½ (out of 4) pennies by Emeri Krawczyk, Buffalo News "Cheap Eats" restaurant reviewer.

[KRN, 7/14/13] says: "Open 24/7. A recently opened restaurant with a Greek theme. Very nicely decorated, clean, bright, and busy, but without a waiting line on the Sunday we visited. My wife had spinach added (65¢) to her gyro-and-feta omelet, which was served with home fries and choice of toast. There was a generous amount of ingredients, and the toast seemed to be a little thicker slice than normally served in WNY. I had the Greek Skillet, a bed of home fries covered with gyro meat, scrambled eggs, feta cheese, coarse-cut green peppers, tomatoes, and onions, served with choice of toast. Both meals were served on a hot plate and were very good. The coffee was hot, and refilled regularly. The servers were friendly. There also is a specials board at the entrance, which were also recited by our waitress. We will be returning. The total bill was $20.24 plus tip. On a hot muggy morning, the AC was set just right! The only complaint that we heard from nearby diners was about the small, prepackaged tubs of syrup served with pancakes, etc."
---
Olive Garden.
328 E. Fairmount Ave.
(next to Chautauqua Mall,
east of Mall Blvd.,
west of Southwestern Dr.),
Village of Lakewood (Town of Busti, southern Chautauqua County).
763-0000.
3951 Maple Rd.
(next to Boulevard Mall, between N. Bailey Ave. & Alberta Dr.),
North Bailey (Town of Amherst).
837-5211.
Part of the chain.

Review of the Chautauqua County/Lakewood location:

Bill says:

[5/23/15] MER and I planned on having lunch at Alfie's Restaurant, which opens at 11:30 A.M., and, although we were a bit earlier than that, their "OPEN" sign was flashing. We walked in past a sign that said "seat yourself", seated ourselves, and waited. And waited. MER, who eats there regularly, helped herself to some popcorn from their machine, while I went back up front to alert them that we were there. No one was around. We waited some more. MER went up front, even looked into the kitchen, and saw no one. We helped ourselves to some more popcorn, and waited some more. Finally, we left, and had a lovely lunch at Olive Garden up the street. MER had a salad (with free refills), and I had a very tasty cream of chicken and gnocchi soup (with free refills). Although it wasn't listed on the menu as a "soup and salad" combo, that's all that our server charged us for—a single order of soup and salad. With drinks and tax, before tip, our meals averaged a bit over $8/person. You can't complain about good food and good service!

[9/1/14] Because there are almost no places to eat on a Sunday in the Jamestown area, MER and I were almost forced to eat lunch at the local Olive Garden, something that we have tried to avoid in the past. We were pleasantly surprised. MER had a soup-and-salad combo of minestrone and a house salad, which she thought was very good. I had a grilled-chicken flatbread appetizer, with chicken, mozzarella, roasted red peppers, and lots of fresh basil, with a garlic-Alfredo sauce; it was surprisingly good, though it kept repeating on me all day. I will be fair and remove my negative rating; please do not necessarily take that as a positive recommendation for any Olive Garden other than the one in Lakewood :-) Our lunches, with tax and drinks, averaged a bit over $20/person before tip.
Reviews of the Amherst/North Bailey location:
[RM] says:

[8/12] "It is what it is: pretty solid Italian food, reasonable price, nice atmosphere. I'll go in there for the soup and salad lunches, as well as for dinner, where I have ordered just about everything off of the menu. While I admit that I would prefer to go to a local Italian restaurant, this is pretty solid, mass-marketed food. Real nice place for lunch."

Review from more than 10 years ago:

[5/94] "The food has been mediocre at best each of the times I have been."

[EPF, 1/08] said: "I took my granddaughter and the family to the Olive Garden at 3951 Maple Road in Amherst, December 30th, in the early evening. We've been there before. We had a very competent server, but we had a very poor experience with a couple of the dishes. I would think that an Italian-themed restaurant would know how to prepare and serve pasta with Alfredo sauce. Not true, here. Might as well have been furniture glue. Had a combination dish with chicken and lasagna, as well as pasta. They need to learn how to make lasagna, and not serve chicken—it was some kind of patty—cooked to perfection and then some more. I don't know why I didn't complain at the time, but it was a birthday dinner, and I'm a typical "don't make a scene" type. But I think I'll avoid this one. Too bad, because the last time we were here the food was rather good. P.S.: I think I'll go back to checking your site before I go to Buffalo-area restaurants again." [Thanks!—Bill]

[ABi, 1/07] says of the Maple Rd. location: "It's not great, and whether it rises to the level of good is debatable, so I'll say Olive Garden is somewhere between middling and decent. To start, they make a big deal out of letting one have all the breadsticks, soup, and salad one desires, and the reason they're free is that they're not very good. The breadsticks are excessively chewy and utterly lacking in flavor; they were like eating cotton. I'd be happy to have my breadstick allotment limited, in exchange for toasted ones flavored with a little garlic or basil or anything. The liquid dish was billed as "Zuppa Toscana"; for those of you who don't know, Toscana is a type of soup that's a watery broth dotted with miniscule particles of sausage and teeny potato flecks accompanied by parsley—raw, unpleasantly leafy whole cavolo greens with a bigger surface area than the spoon (one would think an Italian restaurant, even a phony one, would know what a mezzaluna is, have access to one, and put it to use). I didn't know what Toscana was myself until I tried it. The taste I had of my girlfriend's admittely large salad was unexceptional and too vinegary, which goes back to that age-old quality/quantity debate; if nothing else, Olive Garden offers exceptional quantity. Unfortunately, the unlimited portion policy is only offered for starters and not for the undersized entrees. Both the lady and I tried flightless fowl dishes, one billed as Chicken Roma and the other as Asiago Chicken. There wasn't much difference between them, because they both featured two chicken breasts sandwiching a slightly sloppy melted cheese blend. The protein was good, if rather meager portionwise, because it featured the fresh, grainy taste one hopes to get from chicken. On the other side, the noodles accompanying the Roma were overdone and too slurpy, and the Asiago's side of potatoes were excessively scorched to the point of being bone dry. While not horrible, there are better places at or near malls to eat than Olive Garden, and I'm baffled that some people lose their minds over dining here. If nothing else, I don't want to end up like the idiots in their commercials, whose inability to select from what they find to be endlessly delicious-sounding entrees is only superseded by their ability to laugh at each other's astoundingly lame jokes and observations. If you really took your Italian uncle here, like my all-time favorite commercial of the horrid bunch suggested, you'd awaken rolled up in a rug in a Hackensack garbage dump."

[WHN, 10/06] says: "Part of a chain, with other area locations near the Galleria and McKinley Malls. Below average Italian food at average prices. Their TV commercials make it look and sound better than it is. This restaurant epitomizes why we don't normally go to chain restaurants: mediocre food in a "plastic" environment. There are many better, locally-owned Italian restaurants."

Reviews from more than 10 years ago:

[DN, 8/96] says of the Maple Rd. location: "A nice place to go for lunch, which is reasonably priced and also contains a lot of variety. I like their Lasagna Classico."

[BJ, 6/94] says: "A moderately good, but not so nearby, Italian restaurant. The (vegetarian) waitress who served us mentioned that the tomato sauce used in most of their entrees contains beef fat."
---
Olive's.
215 W. Lake Rd. (Rt. 394)
(in the Chautauqua Suites Meeting & Expo Center hotel, at the southern tip of Mayville, on Chautauqua Lake),
Village of Mayville (Town of Chautauqua, southern Chautauqua County)
753-2331.
Italian.

[4/26/13] While staying at the Chautauqua Suites (a mediocre hotel, by the way) for a Hospice Chautauqua Masquerade Ball benefit that [MER] was helping organize, we had a late dinner on a Friday night (with four 25%-discount coupons for hotel guests) with family and friends, 8 people in all, including our 8-year-old granddaughter. The waiter brought two plates of pitted black and green olives (naturally!) for the table, and, a bit later, fresh, warm bread with butter. I began with the daily special soup: white bean with spinach and tomato; it was very good, though nowhere near as wonderful as the soup I had had the day before at downtown Jamestown's Forte. [MER] began with the Chianti Risotto Balls ("hand breaded & fried served with basil pesto aioli"). Expecting meatball-sized arrancini, we were surprised when a pyramid of about a dozen, tiny, ping-pong-sized balls arrived; but [MER] thought that they were excellent, with a wonderful sauce. Other appetizers were bruschetta ("served with home-made garlic cheese bread") and Olive's Banana Peppers ("fresh peppers stuffed & baked with marinara & mozzarella"); all appetizers were declared excellent, the highlights of the meal. All meals come with a complimentary house salad of mixed greens, cherry tomatoes, red onion, fresh parmesan cheese, carrots, and black olives, in a parmesan Italian dressing; the salads were good, as was the dressing, but there was too much dressing. (Two people opted for Caesar salads instead, at extra cost.) For my main course, I had sauteed scallops: 4 very large, perfectly cooked scallops "dressed with a raspberry lemon buerre blac with farro cruncy rice & seasonal vegetable" (the vegetable this evening was asparagus); it was excellent. [MER] had veal parmigiano with angel hair; she liked it. Other main courses were: Ravioli Capris ("fresh buffalo mozzarella stuffed ravioli topped with pomodoro sauce & basil"), Papardelle Bolognese ("wide ribbons of pasta tossed with our beef & veal bolognese sauce"), and a kids' meal of pasta with sauce. Everyone agreed that the food was good, but that the house red sauce was way too sweet. For dessert, we had carrot cake (good, not great), tiramisu (ditto; it tasted like a frozen-and-then-thawed-out trifle), and very strange cannoli made with mascarpone instead of ricotta (not very good). Service by Adam was very good, but very slow, which we found odd, considering that the rather large restaurant was almost entirely empty except for a large wedding-rehearsal dinner in a private dining room. (The same kitchen catered the Masquerade Ball; food was good, but cold, and service was glacial.) Adam and the manager also had some trouble figuring out how to give us our 4 discounts, blaming their troubles on their computer; I'm convinced they didn't get it right, but I didn't bother complaining. [MER] reported that the ladies' room smelled like a porta-potty, though one of the male guests reported that the mens' room was fine. With tax and minuscule discounts (but before tip), the bill came to just under $41 each. Overall, comparing Olive's to other restaurants in southern Chautauqua County with which I am familiar, our experience at Olive's was far, far superior to anything we have ever had at La Scala Restaurant in Fluvanna, but not up to Forte's standards. (By the way, [PT]'s lunch experience in 2008 (see review below) is no longer available at Olive's, which only opens at 5:00 P.M. now. The hotel also has a "Bellini Lounge", which opens at 3:00 P.M. and does serve pizza.)

[PT, 10/08] says: "My husband and I had lunch at Olive's on Saturday 10/4. The menu, for lunch at least, is mostly pizzas and panini sandwiches. I would describe the food as mediocre."
---

Oliver's.
2095 Delaware Ave.
(north of Amherst St.,
south of Delham Ave. & Linden Ave.),
North Buffalo (City of Buffalo).
877-9662.
Online reservations available via OpenTable.com.

[2/20/13] Given 9 (out of 10) points by Andrew Z. Galarneau, Buffalo News food editor.

[3/1/13] Oliver's has been sold to the owner of Creekview Restaurant. For details, see here and here.

Reviews under its previous management:

Same owners as 800 Maple, Rocco's Wood Fired Pizza, and Siena.

Elegant, expensive, continental cuisine with an Italian touch. I also note that they've quieted down their website and they had some kind words to say about this guide; thanks!

[5/12] Listed as number 5 in WGRZ-TV's list of the top 10 "favorite" restaurants in WNY.

[4/10] & [3/05] Given 4 (out of 4) stars by Janice Okun, former Buffalo News restaurant reviewer.

[4/07] Listed as one of Buffalo's "27 Best Restaurants" by Buffalo Spree magazine.

[WHN] says:

[9/11] "Sunday, 9/4/11, I took my sister-in-law, her husband, and my friend, to Oliver's to celebrate my sister-in-law's birthday. I was pleasantly surprised to find out, upon being seated, that on Sundays Oliver's offers half-priced bottles of wine with any entree. I suggested that we order four bottles and take home what we didn't drink. (Just kidding.) I did order a bottle of Sancerre and a bottle of Crozes-Hermitage, along with a loaf of their often imitated, never surpassed, spinach bread. My sister-in-law and I ordered Caesar salads, with white anchovies and potato croutons. The crisp potato croutons were a unique and tasty variation from the standard bread croutons. My brother-in-law had a poached-egg salad with greens, bacon, and shitake mushrooms with a lemon-balsamic vinaigrette. My friend had a house salad of mixed greens, blueberries, and ricotta salata, tossed with walnut vinaigrette dressing. We all thought the salads were very good. For main courses, three of us chose veal Milanese, which our server said were veal tenderloins, pounded flat, coated with with Panko bread crumbs, and sauteed. The tenderloins were topped with arugula, cucumber, red onion, tomato, shaved parmesan, basil, and lemon-balsamic vinaigrette. My friend had salt-encrusted, roasted branzini, described as Mediterranean sea bass, drizzled with olive oil at the table, which she thought was delicious, too. We skipped dessert, but had coffee. If anyone had been interested in sharing dessert, I would have ordered fresh, homegrown peach and blueberry cobbler, which sounded especially delicious since we're nearing the end of the season for both fruits. Excellent food and excellent service. Not inexpensive, even with half-priced wine, but well worth it for a special occasion. Absolutely three or four stars."

[6/10] "Years ago, I worked on Delaware Ave. not too far from Oliver's and had business lunches there on a regular basis. My wife and I also had dinner there occasionally and always thought the food and service were top notch. But, the last time we ate there, Oliver's was in an Asian-fusion-cuisine phase, and the head chef was about to leave to start his own restaurant, so the kitchen was in transition. Whatever the reason, my meal was memorably awful. I had had duck breast with plum sauce, which literally consisted of 1/4" of skin and fat, and 1/4" of duck breast. I've had Peking duck in Beijing that was mostly fat and skin with very little meat, so I assume the Chinese like it that way, but I hated it, both in China and in Buffalo. My meal had been so disappointing that we had not returned since, but my son asked if I wanted to go there to celebrate Father's Day on Saturday, 6/19, and, because everyone rates Oliver's so highly, decided to go. To start, we were served an amuse bouche of salmon ceviche with a rice cracker, which was very good. We ordered a loaf of their spinach bread, which was as good as I remember it being—cheesy, buttery, and hot out of the oven. For appetizers, my wife had an Oliver's salad with mixed greens, goat cheese, and cherry tomatoes, tossed with a Champagne-Dijon vinaigrette. I had an evening special of sauteed, soft-shell crab over cabbage and carrot slaw, served with a mild remoulade, which was very good. My son had another evening special—grilled octopus salad, which he said was good, but he thought the octopus must have been previously frozen, because, unlike octopus he's had at sushi places in Niagara Falls, ON, and Toronto, it didn't have much flavor. For main courses, my wife had a chilled seafood plate consisting of three colossal shrimp and generous portions of king crab and lobster meat, served over wakame seaweed salad, with cocktail sauce, remoulade, and a third dipping sauce that she didn't try. She said it was excellent. My son had salt-encrusted branzini, a fish from the Mediterranean that he had never had before, which he said was excellent. I had pan-roasted halibut, topped with beurre blanc, accompanied by morels, fava beans, corn, and fingerling potatoes. The fish was perfectly cooked and delicious. It was an excellent meal with excellent service. We won't wait as long to return."

[RBr, 2/10] said: "Recently, I had dinner at Oliver's Restaurant. There were twelve in my group, including two dentists, two federal agents, a banking exec, and a marketing manager. After an enjoyable stint at the bar, we were seated and had another drink while we visited the menu before ordering. Obviously, with beverages, appetizers, dinner, and a few desserts, the check was around a thousand dollars. When we piled the fifties and hundreds, we also included two gift cards worth twenty dollars each. Soon a man by the name of Henry came and whispered to me that they would not accept the gift cards because their time had expired. Realizing he was not kidding, I explained to our group what he had decided, and I quickly put two twenties on the table as we hurried to the exit. Certainly, the decision changed the thinking of our twelve guests regarding Oliver's. The restaurant business is a tough enough business—good reviews are deserved and contagious; not sure how contagious twelve poor experiences might be, but they're flying."

[PT, 11/09] said: "Saturday night [11/21/09], we went to Oliver's to celebrate our anniversary. Although it's been around forever, it was our first time there. To start, we shared an order of clams casino, which were delicious, and an order of their spinach bread, which was wonderful. Then my husband had a Caesar salad, while I had a mixed green salad with a firm goat cheese. I have only had soft goat cheeses before, but this one was excellent; I wish I had gotten the name. For main courses, we both had halibut topped with king crab, accompanied by corn and asparagus, with a lemon-tarragon sauce. For dessert, we shared creme brulee. It was an excellent meal, with service to match. Valet parking, too. Expensive, but worth it for a special occasion. 3-stars out of 3."

[AMB, 4/09] said: "We had a wonderful meal at Oliver's this week (an anniversary dinner). We eat out quite a bit, at many different kinds of restaurants, and this was the most special meal we've had since a visit to Rue Franklin a few years ago. The bar area had a private party going on, but it was nice and quiet in the side room, and the service was excellent. There is a complimentary "amuse bouche"—that night was a small tomato stuffed with goat cheese and pesto (delicious)—and a bread basket full of different, delicious breads (even if you don't order their special spinach bread, which we did not). For appetizers, I had a veal-leek spring roll served with some woodsy mushrooms and greens (and a nice tangy sauce); my husband got escargot served in a crisp cylinder of pasta (impressive looking)—he enjoyed this (I thought mine was more delicious). For entrees, I had the lamb chops from the menu—very, very good (and more than I could eat; I brought some home); my husband had a fish special (Ono), which was excellent (a nice-tasting fish; we hadn't had this before). For dessert, we shared a trio of creme brulees (not so adventurous, but still very good). There is an extensive wine list to choose from. This was not an inexpensive evening out, but it was worth it—certainly somewhere to choose for a special dinner."

Bill said:

[5/08] Attended a Bat Mitzvah dinner catered by Oliver's at Shea's. Astounding! The hors d'oeuvres (served in the lobby) included oysters, clams, huge shrimp, and sushi (all with various sauces), and chicken-and-salsa quesadillas, beef with a mustard sauce on toast, feta and veggie pizzas. The main course was a delicious herb-sauced chicken with mashed potatoes and string beans. A dessert table had everything imaginable and more. I don't know if Oliver's was also responsible for the Wizard of Oz stage set (the dinner was on stage), but, if so, more kudos for a job well done!

[5/02] This was always one of my favorite restaurants, but I had not been here in a long time. It was as good as ever, if not better. [MER]'s and my meal began with a complimentary appetizer of smoked duck on crisp wonton with Asian slaw; deliciously tantalizing. We also shared Oliver's famous spinach loaf, which is offered as an alternative to rolls for an extra charge. For the real appetizer, [MER] had the "tomato tower": a high-rise version of a mozzarella/tomato/basil salad, with a fried green tomato! I had an asparagus spring roll: 4 crisp rolls stuffed with crunchy asparagus, on a bed of spring-roll stuffing ingredients. For our main courses, I had a merlot fish with pomegranate beurre blanc and wonderfully tasty orange lentils, tomato, spinach, and artichokes. [MER] had a strip steak with a gruyere twice-baked potato, a leek and oyster mushroom ragout, and merlot butter. Both were wonderful meals. For dessert, I had a berry popover with ice cream, and [MER] had a cherry baba au rhum.

[RTP, 7/07] ranked it "****" (but neglected to tell me what his maximum number of stars was :-)

[JCr, 10/05] said: "This past weekend, my partner and I had the pleasure of dining at Oliver's again, since our last visit a few years back. As usual, I found my dining experience there to be quite exquisite all around. My partner started out with their Mixed Greens salad, which had a peach basil vinaigrette, I had to try this interesting dressing and found it very refreshing. I had a Baby Caesar salad, which was quite good as well. For our entrees, she had the Asian Rubbed Pork Tenderloin, which was accompanied by fried rice and bok choy; I sampled this as well, and everything had a great taste. The only qualm I may have had was the tenderness of the tenderloin; I'm no pro, but my pork tenderloin usually comes out a bit more moist and tender. Regardless, it was a very good entree. For myself, I went with the Grilled Hawaiian Butterfish; this was accompanied with jasmine rice and a spicy miso vinaigrette. I enjoyed this entree very well; however, if I had to choose, I would prefer the Hawaiian Butterfish entree I had at Tsunami. Overall, after a good bottle of vino, 2 great entrees, some creme brulee and 2 Stingers (not both for me, of course) for dessert, it was exactly what one would come to expect from a visit to Oliver's."

[CB, 5/03] said: "Ate there just recently (4/2003). Food was just O.K. Have eaten here before many times but had not been in in a long time. Definitely not as good as it used to be. Over-rated now. Atmosphere great, service was great, price—pricy, over-priced if you will, and the only thing I really liked was my mashed potatoes with roasted corn over the top. That was delicious. My steak was O.K. My husband had a seafood entree that was very small in portion, and he wound up still hungry and ate the rest of my entire meal. I was very disappointed—not the Oliver's that I remember."
---
Olympia Family Restaurant.
3312 Niagara Falls Blvd.
(east of Nash Rd., north of North Tonawanda),
Nashville (Town of Wheatfield, Niagara County).
694-6969.
[JJBy, 3/07] recommends it for breakfast, and says: "Ate there when we were in town a couple of weeks ago. It's very Greek and pretty good."
---
Olympic Restaurant.
4611 Genesee St.
(east of Sonwil/Holtz Dr., across from the Buffalo Niagara International Airport),
Town of Cheektowaga.
839-4022.
Greek.

[RM, 8/12] says: "There are more famous 'diners' around the area that have appeared on various food network shows. I have tried them and have not been impressed. This is a solid diner. The breakfast food is good, and the atmosphere is nice. I have had some of their lunches, which were also fine. I have not had any of their dinners, nor have I had any of their desserts. I do meet people there relatively often for breakfast, and it always works well in terms of the food and the atmosphere for relaxing and enjoying the company of friends."

[6/08] I [Bill] had eaten lunch here a few years ago with some colleagues and enjoyed it, so when [MER] and I had to run an errand near the airport, I suggested this place for a quick dinner. A big mistake. In their favor, they have a large menu of standard Greek and American items, and this Tuesday night they had a number of Jack Daniels specials. But we opted for more usual fare: avgolemeno soup, an open chicken souvlaki for [MER], and a "Mt. Olympus" chicken souvlaki pizza (feta, mozzarella, onions, green peppers, sauce, and chicken souvlaki). We waited and waited and waited for our avgolemeno. It was a chilly night, and hot soup would have been warming and satisfying. We watched other customers get their nice, hot soups. We waited some more. About a half-hour later, our souvlaki and pizza arrived. We asked about our soup. Without a word of apology or an inquiry into whether we still wanted it (we didn't), our waitress looked at us as if we had just asked for a brand new item, turned on her heel, and got us two lukewarm cups of the worst avgolemeno we've ever had: It was nothing more than cream of chicken soup with a very mild lemon flavor. [MER]'s souvlaki was OK but nothing out of the ordinary. My pizza was good. But we won't be back: The food's not worth it, and the service was terrible. I certainly wouldn't go here for a quick meal if you have to catch a flight.
---
Omega Deli.
8582 Transit Rd.
(south of Klein Rd., just south of East Amherst),
"Greater" Williamsville (Town of Amherst)
689-0974.
[RM, 8/12] says: "Absolutely awful. Terrible food. Some of the food that they have in their cases is outdated. We bought some Hebrew National hot dogs the last time we were in there to order some sandwiches. The sandwiches were awful. When the dogs didn't look good out of the bag, I looked at the date, and they were 2 months past the sell date. Stay away and stay healthy."
---
One-Eyed Jacks Smokehouse Grill.
5983 S. Transit Rd.
(at Robinson Rd.),
South Lockport (Town of Lockport, Niagara County).
438-5414.
[JoM] says:

[2/18/14] "While Dinosaur has excellent smoked chicken, I believe that One Eyed Jack's has the best chicken and chicken wings in the area."

[1/12] "I had lunch with a colleague at One-Eyed Jack's on 1/10/2012. To start, we both had a cup of the Brunswick stew. It was packed with pulled pork, potatoes, and corn; it was so good that I almost ordered a second cup. For our main course, we split a double order of chicken wings; these are the best chicken wings I've ever had. They are not fried the way most restaurants in WNY prepare them; instead, they are slow smoked. If we would have shaken the wing hard enough, the meat would have fallen right off the bone. Our waitress recommended getting them naked and having our sauce on the side; this was a good idea, as we were able to try the different flavored sauces. My personal favorite was the Sticky Bourbon bbq sauce. I was very happy with the experience and will be going back soon!"

Reviews from more than 10 years ago:

[PDe, 3/05] said: "Really, really good barbecue. They're one of the few authentic smokehouse BBQ places in WNY. The pulled pork is great, and the beef brisket is even better, very tender and smoky. They make their own sauce, served on the side, in regular and hot. They have specials such as smoked chicken, or turkey legs, or fish. You can stop by and pick up a package of pork and a bottle of sauce from the cooler for quick take-out (they also do regular take-out). Most of the sides are nothing special, but the barbecue beans are worthwhile—they have bits of smoky meat in them. They just started doing smoked chicken wings. Haven't tried them yet, but they sound good."

[AZG, 9/02] said: "The best pulled pork in Western New York. Decent, moist brisket. The sides are unremarkable, but who goes to a barbecue place for the potato salad? Entirely reasonable prices ($6 or so for lunch)."
---
Orazio's Italian Crepes & Gelato.
Walden Galleria,
Town of Cheektowaga.
685-2000.
---
Orazio's Restaurant.
9415 Main St.
(west of Goodrich Rd.,
& east of Thompson Rd.;
east of Harris Hill & west of Clarence Hollow),
Town of Clarence.
759-8888.
[GOw] says:

[4/6/15] "On Easter Sunday at 5 P.M., the 6 of us had a great meal and a great time here. We brought our resident Italian (foreign exchange) daughter from Milan. We made reservations; this was absolutely necessary, because we could barely get in the front door; we were seated immediately. Options were a buffet ($25 per person) or a limited menu. Miss Milan and her Finnish friend opted for the buffet, while the rest of us ordered from the menu. We have been to this restaurant many times over the years; I do believe that this was my favorite meal. I ordered a special pasta-and-seafood dish, which was just outstanding: loads of delicious scallops, shrimp, and, yes, a lot of lobster meat; the homemade pasta was covered with a buttery, decadently rich sauce. The plate weighed about 3 lbs. I ate a 3rd, and will enjoy another meal tonight. J had the eggplant supreme, and our professional waiter said no problem to putting the vodka sauce on her side of linguini. This was a great idea, because the red sauce on the eggplant was great, but it was nice to have something different on the side plate. Again, huge portions. Bread, salads, and the whipped cheesecake were all fine. Young adults had pasta con vodka with chicken, and another nightly special of king crab. No complaints. Dinner was $190 before tip."

[6/09] "It can only mean one thing when I go out to eat at a nice place without a coupon: Someone else is treating! Yes, I, along with the family, was treated in honor of Father's Day to dinner by my mother-in-law. Having grown up in Clarence, it is a mystery why we have never dined at Orazio's before. Actually, I did eat there many times as a child in the '60s when it was known as the Turkey Roost. This building has housed a variety of restaurants over the years. I think Orazio's has gotten it right. We called for 5:30 reservations on Saturday night. Good thing we ate early, as the place really filled up shortly after we arrived. We ordered wine and enjoyed the crispy, home-baked bread: wonderful bread. We ordered. We mostly ordered typical Italian dishes. Everything was very good. Salads were good. The kids said the Ranch dressing was the best they have had. Mom was full after the bread and salad, and took home most of her fettucine Alfredo, but not before I speared a forkful. Wow, this was good. A stick of butter at least. She will be eating this for a while. Jan had the eggplant parm; again, excellent. I had a special with shrimp and scallops over spinach risotto. Very good, but I hankered for the red sauce. Good thing the kids on either side of me had chicken parm and ravioli. I helped myself to the slightly sweet sauce by dunking my bread on their plates. Prices are average, portion sizes are large, and service is good. Jan and I will try this place some night without the kids and maybe be a bit more adventurous on what we order—or maybe not."

[JoM, 5/30/14] said: "I stopped in for lunch with some business colleagues on 5/29/14. This wasn't my first time dining at Orazio's, but I hadn't been in recently. 3 out of 4 ordered the Pasta con Vodka, accompanied with either chicken or Cajun shrimp. I chose chicken, and was satisfied with the meal. The flavor of the sauce was excellent, and there was more than enough to wrap and take for a 2nd meal. The 2 other orders chose Cajun shrimp, and they were happy with their selection, as well. One of the guys is a big eater and finished the plate, but the other had a take-home bag. Our 4th at the table chose the spaghetti parmesan. He said that the sauce was sweet and that the dish was watery. He had more than enough left over for a take home meal, but he chose not to wrap it. We were served a basket of warm bread prior to our meal arriving, which was good. The restaurant appearance seemed rather dated. There were stains on several of our seat cushions, and the restaurant could use an updating. Our server was very knowledgeable in regards to the menu, and quite attentive with refills on our drinks. Overall, I thought the meal was good, but not great. I would return but probably steer clear of the red-sauce dishes."

[Bill, 1/19/14] said: A group of 10 family and friends, including our Costa Rican exchange student, had dinner here on a Sunday evening. It was our first time, but some of the people in our group have eaten here many times before. We began with shared appetizers of shrimp-and-clams casino and fried calamari. I didn't try the calamari, but the casino dish was fine (though I didn't realize that there were shrimp in it till someone mentioned it afterwards). All meals come with a small salad—nothing special; a bit overdressed. Our son had a Caesar salad instead, which—oddly—came with tomatoes. For my main course, I had an evening special: potato-crusted perch served over mixed, julienned vegetables, in a lobster cream sauce; it was very good. Others had veal piccata with spaghetti (described as disappointingly flavorless, with no taste of lemon, and on the tough side), another evening special of brasciole with gnocchi (the brasciole was delicious, but lukewarm; the gnocchi were so indistinguishable from mashed potatoes that they warranted a complaint—the owner came out to apologize, explaining that the person who made them had not used enough flour, and sides of spaghetti were brought out as a replacement; but, if they knew that not enough flour had been used, why serve them?), a huge platter (but only one meal) of fettuccini Alfredo with added broccoli (very good), a huge (no—gigantic) platter of spaghetti and two of the largest meatballs we've ever seen (for our petite exchange student, who seemed overwhelmed by it), broiled crab legs (very good), and chicken parmesan. For dessert, I had an evening special apple tort with cinnamon-sugar custard and caramel sauce, à la mode; it was good, but nowhere near as good as YOLO's version. Others had peanut butter pie and spumoni. The portions are ridiculously huge (their size is noted on the menu). Service was competent, but slow. With tax and drinks, our meals averaged a bit over $43 per person before tip. The meal was OK, but by no means great (it was a case of quantity over quality), and there were several missteps (notably the gnocchi). There are much better Italian restaurants in this part of the county, and several that are nearer to where we live; this one is not worth the detour (as Michelin guides might say), and we would only eat here again if we were invited to by our friends.

[JKo, 8/11] said: "Since we visit many different Buffalo area restaurants and I occasionally check out your restaurant reviews, I thought I'd add some of my own comments. [Thanks! Keep those reviews coming in, folks!] My wife and I recently dined at Orazio's and were unimpressed, to say the least. We had a reservation and, upon arrival, were seated in the bar dining area all alone, despite the availability of numerous available tables in the main dining area. We were seated despite the table area being littered with food all over the floor. It looked like a junior-high food fight had taken place. After I realized this mess was not going to be taken care of, I searched for the hostess or waitstaff to give the mess some attention. The table-area mess was addressed, but, by now, we realized that we would be the only diners in the bar area. We asked if we could move, and were told it would be a 20 minute wait, which we felt was unreasonable. We guessed they just did not want to make the effort. An older couple at the bar took a nearby table, which helped us feel less alone. Without more details, we'll just say that service was not very attentive the rest of the night. My wife and I ordered entrees: the 'Pasta con Vodka' for me and the veal marsala for her. We skipped the appetizers but had a reasonably good garden salad. The Pasta con Vodka was OK, but it was more like pasta con onion, as the dish suffered from onion overload. My wife's veal marsala was disappointing: gray, unappealing medallions of veal slathered in a 'marsala' sauce that was way over-seasoned in lemon, with a pasty consistency. She had a couple bites and was finished for the night. Although she looks forward to her dining leftovers the next day, the veal made its way to the garbage bin this time. As we were finishing our meal, we noticed that the elderly couple whom we figured for regulars had complained about some portion of their entrees being undercooked and made a quick exit as well. It will take some arm twisting for us to give Orazio's another try."

[BK, 6/09] said: "This past weekend, I had the pleasure of dining at Orazio's Italian Restaurant in Clarence. I was originally reluctant to try the restaurant, given the lackluster reviews it has received on your site; however, I must admit that I was pleasantly surprised by the entire dining experience. Our party of five arrived at the restaurant shortly before our 7:45 reservation, and we were promptly greeted by the hostess, seated, and provided with menus. The restaurant offers traditional, moderately priced ($12.00–$25.00 entrees) Italian cuisine, and all of the breads, pastas, and desserts are prepared in house daily. They also have a fairly extensive wine list and a diverse assortment of specialty drinks and martinis; most of the wines are offered by the glass, while some of the more expensive champagne and sparkling wines (e.g., Dom Perignon, White Star) are only offered by the bottle. Some of our party started off with a drink, but we all decided to forego appetizers in favor of dessert. For my entrée, I opted for the chicken parmesan. When dining at a new Italian restaurant, I always order this dish to gauge its quality against other restaurants with similar offerings. The dish was served with homemade linguini and accompanied by a fresh salad and homemade bread. The chicken parmesan was exactly how it should be, both tender and flavorful; I'd certainly rank it among the top five I've had in the Western New York region. The bread was soft, slightly sweet-flavored, and also quite enjoyable. In contrast, the salad was fairly run-of-the-mill and forgettable. The remaining members of the party enjoyed their meals as well, three of which also ordered the chicken parmesan. The lone 'chicken parm' dissenter opted for (and thoroughly enjoyed) the pasta con vodka, which was touted as having won the 'New York State Award' for best dish. For dessert, I ordered the 'award winning' peanut-butter pie, which was one of the best I've ever had. It was dense and rich, with a perfectly balanced peanut-butter flavor. Two of my dinner companions shared the tiramisu, which they both savored. Although the restaurant was at capacity upon arrival, there were only two other occupied tables when we departed at 10:00. In the end, I was pleased with the service, selection, and food quality at Orazio's. I will undoubtedly return in the near future." -->
---
Orchid Asian Bistro.
2756 Elmwood Ave.
(at North End Ave.),
Village of Kenmore (Town of Tonawanda).
877-8880.
Japanese/Thai cuisine.

[GMK, 9/11] says: "We first went here when they opened and we had a coupon. We returned several times when we haven't wanted to wait for sushi elsewhere (often, as we can't stand waiting). The sushi and sashimi are excellent, and they have lovely, cooked entrees for those not into sushi. Although it had been over a year between visits recently, the staff recognized us and could chat about our tastes in food and what was new that we'd like. On our most recent return, they made us feel quite welcome. We will happily return again and again. It's a fine meal."

[MGr, 4/11] said: "Small, warm, and welcoming place that serves both Japanese and Thai food. I am a huge sushi fan and have been ordering takeout here 2x a week since they opened in 2010. This place has—by far—the best sushi, sashimi, and nigeri around. Their food is amazingly fresh and so innovative. I want to keep this place Kenmore's best-kept secret but cannot in good conscience. Their lunch and dinner specials are unbeatable."

[MaSte, 2/10] said: "Had shrimp tempura, eel/avocado roll. Daughter had Bangkok beef, eel/avocado roll. We both had the fried tempura banana for dessert. It was awesome: clean, nice atmosphere; the food had beautiful presentation; good-sized portions. Service was phenomenal: The manager came over and introduced himself; staff was excellent. We went for sit down, but they also have take out."

[DaB, 1/10] said: "The former location of Plate-Oh on Elmwood (in the same plaza as Ling Ling and the Hoowa Asian Supermarket) has now welcomed a brand new, far-eastern delight. Orchid Asian Bistro is one of those places that is small and easy to miss from the outside, yet very welcoming and attractive within. Dining with a party of three, I arrived in late evening and was immediately impressed by the simple yet soothing atmosphere, from the dim lighting to the spacious arrangement of tables and colorful sushi counter when you first enter. They really did a wonderful job fixing up the place, and it is a cozy, intimate atmosphere. We were immediately greeted with a genuine smile, and brought to our table where our water glasses were quickly filled and our beverage orders quickly taken. A plus is that they serve fountain sodas here, as opposed to the many Asian restaurants in this area that serve their drinks from a can or bottle. On to the food. Here you will find a complete array of à la carte sushi items, available from their expert chef. These include more common types (e.g., tuna, salmon, red snapper) to the more exotic varieties (sea urchin, flying fish roe, salmon caviar, eel). Being someone who follows the Kosher guidelines, I started with two orders of tuna shashimi (four pieces total). They were cool, tender, and simply perfect, served with generous sides of wasabi and pickled ginger, as well as some shredded carrots and cabbage. Each table includes a small pot of soy sauce, which can be added to your liking. My dining companions loved their fresh vegetable rolls with asparagus, avocado, and cucumber, as well as their garden salads with Japanese dressing. After we began with our hot miso soups, loaded with plenty of crisp seaweed, soft tofu, and scallion, we were all pleasantly surprised when one of our smiling servers brought us a generous serving of crazy rolls, on the house. He was interested to see how we would like them, and our reaction was definitely a positive one. These rolls were stuffed with smoked salmon, some type of roe, spicy sauce, scallions, and Japanese mayonnaise, surrounded by nori (dried seaweed) and a crispy tempura coating. They disappeared quickly, and we were sure to thank the staff for the thoughtful surprise. For my main course, I had ordered the red snapper fillet, and was very impressed by the artistic presentation and large portion of the food on my plate. A large, crispy fillet, cooked just until tender and flaky, which almost seemed to float atop a shallow pool of mild, yet exciting, Thai-style chili sauce, mixed with diced bell peppers, onions, and green chili slices. The spread also included more of the shredded carrot and cabbage (wonderful mixed with the sauce), as well as some tasty mixed greens. Entrees come with your choice of white or brown rice, and we all got a little bit of each. My dining companions raved about their chicken teriyaki, pointing out how lean and well cooked it was, also highly recommending the vegetarian pad Thai, which is a dish I have always enjoyed. The compliments just kept coming. I am usually a full vegetarian, but sometimes decide to settle for some wild-caught fish, and this was definitely one of those nights. Not to say that there isn't a wide variety of wonderful options, from sushi to stir-fries, for those who do not eat animal products of any kind. The restaurant was immaculate, and the service was courteous. Our food arrived quickly, yet we were encouraged to mingle for some time, taking in the atmosphere and enjoying each other's company. I was too full for desert, but one of my companions desired the tempura ice cream, which reminded me of the fried ice cream that used to be served at Chi Chi's (enjoyed the 90s flashback!), only this arrived at the table engulfed in flames. It was entertaining to watch it slowly cool down, and seemed to be enjoyed by all those who sampled it. This desert is available in chocolate, vanilla, and green-tea flavors. The total for the bill, between the four of us, which included drinks, soup, salad, sushi, main course, rice, desert, and tax, came to about $60 even. The restaurant has only recently opened, and I was encouraged to 'tell friends', which I only do if I am very impressed, which I certainly am. Give this place a try."
---
2075 Niagara Falls Blvd.
(between the I-290/Youngmann Memorial Hwy. & Willow Ridge Dr.),
West Amherst (Town of Amherst).
691-8219.
3019 Union Rd.
(south of Michael Rd., on the border with West Seneca, north of Webster Corners),
Town of Orchard Park.
674-3344.
5479 Main St.
(between Los Robles St. & S. Cayuga Rd.),
Village of Williamsville (Town of Amherst).
634-5515.
Part of the franchise.

For those old-timers who still remember La Crèpe or Le Piano à Crèpes, yes, there still is a restaurant in the area that serves crèpes! If the following list sounds good, try this place; it is good: kijafa cherry crèpes, crèpes suzette, mandarin orange crèpes, peach crèpes, mushroom crèpes, beef stroganoff crèpes, chicken crèpes, seafood crèpes; also: apple pancake, German pancake. Huge portions. Also serves standard coffee-shop fare. Extremely crowded on weekends, especially Sunday brunch-time, but fast service once you get in.

Reviews of the original, Amherst/Williamsville location:

Bill says:

[4/21/13] There's good news and bad news. [MER], [SLD], our 8-year-old granddaughter, and I had lunch here on a Sunday afternoon. Curiously, there was no wait, and several empty tables, which I thought was unusual for a Sunday at brunch time. [MER] had the apple pancake, I had the Dutch Baby, [SLD] had a chicken-salad sandwich, and our granddaughter had the kids pancake special. The good news is that the food was as good as always. The bad news is that the folks at the booth next to ours killed a cockroach that was on their table, swatting it under the table. They mentioned it to their waitress, who seemed to shrug it off, saying that they were all over, as well as to the busboy, who quietly swept it up. But not before [SLD] took a photo of it, which [MER] showed to the manager, who apologized that we "had to see that", explaining that they've been having a problem and treat the place every night. I wonder whether future Dutch Baby pancakes will be offering another option besides fresh strawberries? Our meal came to just under $10 each, with tax, before tip, including the complimentary cockroach.

[9/10/12] MER and I had lunch at the Williamsville location on Monday. MER had the Bavarian apple pancake, and I had the Swedish pancakes. MER's apple pancake (which takes about 25 minutes to prepare) was gorgeous and delicious, as always. Mine must have been kept under a heat lamp till MER's was ready, because it was lukewarm and crispy(!), not soft (as a pancake or crepe should be), and the lingonberry sauce (which had been brought to the table right after we placed our order) was more jamlike than berry-like. Our meal averaged just under $11 each (with tax, before tip).

[WHN] said:

[2/11] "I met my sister-in-law and niece for breakfast at the Original Pancake House in Williamsville, Sunday morning, 1/30/11. We were seated immediately, even though it was quite crowded and very busy. I ordered a cheddar-cheese omelet, with three pancakes instead of toast. They both ordered fried eggs, one with bacon and pancakes, the other with toast. When the order arrived, the waitress asked me, to paraphrase: 'Do you think your omelet is too well done? I think it is, and the chef thinks so, too.' Clearly, it was way too well done, with the cheese on top brown and crispy-looking, so I agreed it should go back to the kitchen and a replacement cooked. I'm not sure why the question was even asked. The replacement arrived quickly, but, unlike the first attempt, it had very little cheese on top, and the cheese in the middle was bland and flavorless. They must use a very mild, Americanized, cheddar-cheese product, but certainly not the extra sharp cheddar that I would use at home. Also, I like my omelets to be 'runny' inside, but that's probably illegal in 21st-century America, just like rare steak, and cheese made from unpasteurized milk. Enough editorializing. The pancakes were very good, as were the fried eggs and bacon. The service was excellent, with our coffee cups refilled constantly. I would go back, but not order an omelet."

[6/09] "I had breakfast with some business associates at the Main Street location. I haven't been there in a long time and haven't had pancakes for an even longer time. The buttermilk pancakes I had were delicious, and my colleagues' breakfasts of blueberry pancakes and fried eggs were also said to be very good. One of my associates has celiac disease (allergy to wheat and other foods with gluten). They always readily accommodate his special requirements. One negative: The men's room had water (or worse) all over the floor."

[RoJM, 2/10] said: "Again, great site! [Thanks :-)] It was Valentine's Day morning, and my girlfriend wanted to treat me to breakfast. We try to eat locally as much as possible, and I chose The Original Pancake House, because it was close by. When we walked in, it was busy, and we waited a little bit before being seated. My girlfriend saw they had 'Potato Pancakes' and decided to get those. I chose a simple sausage-and-egg breakfast, because it came with pancakes. I figured you can't go wrong getting pancakes at a pancake house. The order arrived fairly fast, and at first glance I noticed the potato pancakes were too dark. They were more like potato 'crepes', and they had so much nutmeg in them that they were inedible, actually quite gross, to be honest. My eggs were fine, and sausage was the run of the mill sausage, so I decided to wait until my girlfriend returned the burnt and nutmeg-infused potato 'pancakes' and got something else before I dug in. (It was Valentine's; it's only right!) After 5 minutes, our waitress finally comes back, and we explain to her the pancakes were horrible, and she ordered a plate of home fries instead. Now people, I don't exaggerate: It took less then 15 seconds for the waitress to come back with a plate full of home-fries. Now, I'm not a rocket scientist, but already you know these aren't going to be hot and fresh! Well, they were not hot or fresh. In fact, they were frozen potatoes chopped up with onions. No seasonings and completely disgusting. Please keep in mind: I have been a chef for over 10 years, and I know food products. I know frozen foods when I see and taste them. So. I ate my eggs and sausage. I took one bite of my pancakes and didn't finish them. The syrup was gross. We finally left and talked to a manager and let them know the situation. I was told I was wrong and everything is prepared fresh to order, which explains the 15 seconds to make home fries I guess. All in all, and I dont say this very often, it was the worst breakfast experience I have ever had. Eggs 5/5; Sausage 4/5; Pancakes 2/5; Potato Pancakes 0/5; Home Fries 0/5"

[WCH, 6/09] said: "My wife and I went to the Original Pancake House this morning. We had one lousy experience with their branch on Niagara Falls Blvd. (the food was not cooked well), but we wanted to give it a try at this one on Main Street, Williamsville. We were very wrong. It was an even bigger mistake. On our way in, we were 2nd in line for a seat. Then we saw a very strange thing—two young people left 2 dollars on the table without even touching their silverware, and walked away. I thought maybe they were in a hurry of something. Later, we were seated and our orders taken. We kept on waiting for another 20 minutes. No food, no refill of our drinks, and the waitresses never showed up to explain why. While we were waiting, I noticed something. The African American couple sitting near us was the only other table that was not served with food. All the white people, even the ones that came later than us, even those who sat down 10 minutes after we did, got food. Not only did they get food, but they were constantly visited by their waitresses for drink refills and whatnot. Only two tables of 'colored' people were ignored. We were very upset and decided to leave. We could not find our waitress. We could not find anyone at the front counter. It rained very hard outside, and we were kind of hungry, but we left anyway. This restaurant is the worst I have ever been to. I do not suggest they are racists, but I think they did a very poor job taking care of all the customers. I will let all my friends know that it has such poor service and lousy attitude. I will never go there again. Food Details: The food might look good, but from our last experiences, food tends to be overcooked. It also smelled that way today. Anyway, today we did not have a chance to taste any food—but what difference did it really make? My opinion is, if you are lucky to be Caucasian, go ahead. If you are 'colored', don't try."

[AFN, 4/09] said: "My sister and I went to the 'original' Original Pancake House on Main St. for a late breakfast. I haven't been there in a very long time, but remember it as being very good. I had a combination that included scrambled eggs, Canadian bacon, and three pancakes. It was way too much food for me, so my sister, who only ordered two fried eggs, had some of the Canadian bacon and pancakes. The food was delicious and the service prompt, despite being very busy."

[BMcWS, 4/08] said: "We've been enjoying this restaurant for many years, and, if you've ever attempted to get a table on a Sunday morning, you'll see how popular it is. There is also a location on Niagara Falls Blvd., but we like the ambience at the Main St. location much better. The menu is extensive. They have every kind of pancake, egg, crepe, waffle, or other breakfast food you can imagine. Our most recent visit was on a Saturday night. Let me tell you, this is the time to go! There were only 3 other occupied tables in the place, and the service was excellent and the food hot. We all had hot chocolate (one free refill included). This is good and rich—not watery. My husband and I each ordered the Dutch Baby. This is one of the specialties of the house (along with the apple pancake, which I also highly recommend). The Dutch Baby is a big, puffy, round, baked pancake. It takes about 20 min to cook, so plan to wait a bit. It is served with butter, lemon juice, powdered sugar, strawberries, and strawberry syrup, which your server will prepare for you. The result is a moist pancake (almost with the texture of Yorkshire pudding) with a sweet and slightly tangy sauce on it. You cannot beat this, and you simply must try it. The outside of the pancake is crunchy and brown. It is a plate of heaven. It is too much for one person to eat, so splitting one is a good idea, especially if you order some sides. We each ordered bacon, and both our orders of bacon were cooked precisely to our very picky specifications. Nice thick bacon arrives hot. Wonderful. The kids had pancakes—buttermilk and chocolate chip. One had sausage patties, and the other had links. All of it was delicious. The portion sizes are huge here. The maple syrup is real (not fake Aunt Jemima stuff). I highly recommend this restaurant for breakfast, brunch, or breakfast for dinner. Weekend mornings are very, very crowded, and the service does reflect that, but, if you go at off-peak times, you will have excellent service and a more relaxing experience. If they could just get some normal-size (not pee-wee) water glasses."

Reviews from more than 10 years ago:

[HDe, 3/05] said: "I was just at the Original Pancake House [on] Saturday. I was disappointed. My wife had pancakes which she said were no better than anyone else's. I ordered the mushroom omelet. It was overpriced, and nothing that out of the ordinary. It was too big and covered in a thick sherry mushroom sauce, way too much for breakfast. I received a side of potato pancakes that were thin, flimsy, and lacking substance and flavor. You want a potato pancake, go to Ulrich's Tavern. To me for breakfast I'd take a place like Panos any day."

[RRo, 1/05] said: "This has been one of my all-time favorite restaurants to take friends, family, and guests to. The food preparation is consistent, the fruit fresh, menu diverse, and the "specialty pancakes" mouth-watering—and where else can you get kosher salami as a side order? I'm surprised no one has mentioned the orange juice—always fresh-squeezed on premises and delicious. The negatives: If you love home-fries, steer clear of these ones. Oh, and don't linger too long after you're done eating if the owner is around—he's got a reputation for abruptly asking patrons to leave if they're just "hanging out" after their meal. Overall an excellent pick!"

[USL, 12/04] said: "I went for supper on a Wednesday night, and it was quiet. The atmosphere is somewhat old fashioned; it reminded me of family restaurants when I was a kid in the late 70s and early 80s. Coffee served in a coffee cup with saucer, not a mug, and water came in smallish glasses, not the oversized plastic monstrosities usually seen today. Servers were dressed in neat uniforms—not a single logo to be seen. My hot chocolate came with real mini-marshmallows, and the "Dutch Baby" pancake came with instructions—mix the butter, powdered sugar, and lemon juice first, to make a glaze; and then top with the fresh strawberries and strawberry syrup. The result was both rich (the pancake was eggy and not too sweet) and refreshing, with the fresh fruit. Service was prompt (given the wait for the pancake to bake) and attentive, quite nice for a woman dining alone."

[ECS, 11/01] said: "This restaurant is a must for anyone wanting a memorable breakfast dining experience. Almost everything bespeaks attention to detail, from the quality of the tableware to the ingredients of the food offerings, although the latter were so rich as to give one pause. Even the long line awaiting seating was managed well. The single exception was that five of our party of eight were served their breakfast after a fairly long wait and were subjected to a further ten minute wait until the breakfast for the last three materialized and then only after intervention with the maitre d'. My apple pancake—the house specialty—was spectacular in presentation, and the taste was delicious, even making allowances for the "egginess" spoken of by a previous reviewer. My grandson enjoyed his chocolate-chip pancakes, and the potato pancakes seemed authentic, although thinner than my wife's recipe. This restaurant's breakfast is hardly recommended as a daily habit, but for special occasions should not be missed."

[MEL, 9/98] said: "Had baked pancake, which was interesting but not to my taste—it was very eggy, and I am used to pancakes that are sweeter and less eggy (but maybe their "regular" pancakes fill that bill). But I would certainly be willing to try it again; the fruit seemed fresh, always a good sign."

[CD, 6/96] said: "For breakfast, we went to the Original Pancake House in Williamsville. The portions were large and caloric. But, because they do use real butter—the sensory experience was `oral-gasmic'."

[IP, 1/96] said: "It is the best place for breakfast ever!! What you should order when there are the apple pancakes (delicious) and the Dutch Baby (which is also delicious)."
Reviews of the West Amherst/Niagara Falls Blvd. location:
[SGB, 7/09] says: "Review: positive. OPCH appeared to be family-friendly place. Considering how busy it was, they didn't take much time to bring our order. We ordered pecan pancakes and Spanish omelette. Both portions were huge; we couldn't finish. We also ordered a pitcher of freshly squeezed OJ. Before ordering, I thought it was bit pricy, but, after drinking the first sip, I realized it's worth the price. Amazing place with lot of veggie options."

[NMJ, 6/09] said: "The Original Pancake House is a family favorite. Because it's a 60-second drive from home, it's convenient and always a treat! We don't even bother with the menus! We know exactly what we want and how we want it: Four '2x4's': Two eggs scrambled with American cheese and four buttermilk pancakes served with whipped butter. The juices are ridiculously priced, and the small is the size of a shot glass. We typically order two large waters, and the kids get a lemonade. The prices have gone up over the years; quality hasn't gone down. The side orders are also expensive and can add up. The service is fast and friendly; however, during the busier times (weekend mornings), we tend to steer clear. The syrup is always served warm and has a unique taste, definitely not Log Cabin, Aunt Jemima, or other store-bought types. There is a coupon (buy one, get one free) in the Entertainment Book; however, cannot be used at the Amherst location, only Main Street after 4 p.m. Our bill is around $32 (without tip), and we leave completely full."

[JJBy, 1/07] recommended their breakfasts, saying: "Two years ago, I had the best pancakes ever at the one on Niagara Falls Boulevard."
---
Original Soup Man.
5225 Sheridan Dr.
(in Georgetown Square, corner of Evans Rd. & Sheridan Dr.),
"Greater" Williamsville (Town of Amherst).
204-5881.
Part of the chain.

[BI, 3/10] says: "I ate here on Friday, March 12th, 2010, with my girlfriend and her daughter. We each had the exact same thing, a bowl of Seafood Bisque and a drink. The soup came with a baguette, an apple, and a tiny piece of chocolate. The soup was very good, but the price was absolutely outrageous: The total for the 3 of us was $42.00! A bowl of soup was around $12 or $13. For what: a piece of bread and an apple and soup? We all liked the soup, but would never even consider returning with those prices. We could have eaten a full meal at a decent restaurant for those prices. When we heard how much it cost, we honestly felt like someone had knocked the wind right out of us. Never again! Next time, we will check out SoupHerb Gourmet."

[MZ, 3/08] said: "Bad man, worse food: oily dishwater served up with discrimination, deserving of his imminent bankruptcy."

[MRT, 5/07] said: "My husband and I tried the Original Soup Man soon after the place opened. The soup is just OK, and the soup costs more than it is worth. Drive to the next mall just east of Georgetown Plaza. There you will find Williamsville Place and SoupHerb Gourmet in the far right corner. SoupHerb Gourmet offers superb soups, salads, bread, and desserts for less money than the Soup Nazi. SoupHerb Gourmet is one of our favorite restaurants."

[WHN, 1/07] said: "The real "Soup Nazi", characterized on the Seinfeld television show, is franchising his restaurants. The soups—we had Chicken Vegetable and Butternut Squash—were good, but not worth standing in line for hours, as in the TV show. With a bowl of soup (priced from $6.95 up), you get a piece of pre-packaged French bread, a piece of chocolate, and your choice of an apple, orange, or banana. For $3 more, you can add a half sandwich and soft drink. Unlike the television character, the staff is helpful, polite, and friendly."
---
Oshun Oyster Bar.
5 E. Huron St.
(at the northwest corner with Washington St.,
east of Main St.),
Downtown Buffalo.
848-4500.
Online reservations available via OpenTable.com.

Same management as Shango New Orleans Bistro & Wine Bar.

"Oshun (pronounced ["oh-SHOON"]), in the Yoruba religion, is an Orisha [spirit] who reigns over love, intimacy, beauty, wealth and diplomacy. … Oshun is said to have gone to a drum festival one day and to have fallen in love with the king-dancer Shango, god of lightning & thunder." —"Oshun", Wikipedia

[4/15] Given 4.2 (out of 5) points by Jeff Biesinger in Buffalo Spree.

Listed as one of the 5 best new restaurants in 2014 by Donnie Burtless, Buffalo Eats

One of Andrew Z. Galarneau's (Buffalo News food editor) 10 most remarkable new restaurants for 2014.

[11/26/14] Given 8 (out of 10) points by Andrew Z. Galarneau, Buffalo News food editor.

[WHN] says:


[8/3/15] "On Sunday, before their flight home, G, my visiting daughter and her husband, and I went to Oshun for brunch. The complimentary breakfast bread was topped with cinnamon and coconut-flavored 'crumbs'; it was very good, even though I'm not find of coconut. The three others in our group had crab cakes Benedict (G's made with scrambled eggs), but I wanted something different, because I had had the crab cakes on our last visit. I had the omelette of the day, with Andouille sausage, salmon, mushrooms, and spinach. It was excellent, as were the crab cakes Benedict. Very good food and service."


[5/10/15] "On Sunday, we had brunch at Oshun, where we've previously had dinner. As a seafood-oriented restaurant, the menu had numerous 'fishy' items (pun intended), but also had enough meaty dishes to keep dedicated carnivores happy. After ordering, we were served warm breakfast bread, with a crunchy cinnamon topping. We both ordered crab cakes Benedict, topped with Hollandaise, with home fried potatoes with peppers and onions on the side. G asked for hers to be prepared with scrambled eggs, instead of poached. With drinks and coffee, our meal was about $50 before tip. Service, by Victoria, was very good."

[2/11/15] "On a cold and snowy Wednesday night, we returned to Oshun for dinner. We each had a glass of Petit Chablis, along with their delicious, house-made potato chips. For our meal, we both started with garden salads of green-leaf lettuce with thinly sliced radishes, farmer's cheese, and warm croutons, tossed in green goddess dressing. For her main course, G had grilled broccoli and mushrooms, with avocado purée, served over soft grits. For my main course, I had swordfish with what was described as carrot puttanesca sauce, with chopped olives, but no tomatoes. The swordfish was served with creamy polenta and grilled cauliflower. The food and service were very good."

[10/9/14] "G and I had dinner at the recently opened Oshun on Wednesday, 10/8. It's a very large restaurant, with the bar on one side, and booths and tables on the other. The walls on both sides are decorated by circular, art deco murals, which were discovered during renovation of the former cafeteria and shoe store. We ordered glasses of wine to start, and were served crisp, salty, house-made potato chips. All menu items are small plates, meant for sharing, although our server said that the meat dishes tended to be larger. I had a green-leaf lettuce salad with thinly sliced radishes, croutons, and farmer's cheese, tossed in green goddess dressing. For her main course, G had broiled red snapper filet, with vegetables and cucumbers. I had seared bay scallops, served over coconut rice, with tomatillos, and topped with popcorn: an unusual combination, but very tasty, as was G's snapper. As seems to be the trend in newer restaurants, Oshun is very loud because of the high, uninsulated ceilings and bare walls and floors, but not as loud as Tappo. Our meal, with three glasses of wine between us, plus tax, but before tip, was $54. Service was very good."

[AMB] said:

[7/27/15] "We went back to Oshun with friends. I was disappointed to see that their menu was very different: Instead of a focus on small plates, there are now a few appetizers and regular-sized entrees. We were reasonably happy with the entrees, and the rest of the party was very happy with the fresh oysters (I don't eat them), but I missed the variety of the small plates."

[9/13/14] "We ate at Oshun last week and then stopped in just for a drink this Thursday. It is a beautiful space (pictures have been posted on Buffalo Rising) and with large windows looking out over a very pretty scene, including the old Buffalo Savings Bank dome and the Electric Tower. There is a bar area, large dinner-seating area (though not all tables had been installed yet), and a separate raw bar with a view into the kitchen. The menu is all small plates, primarily seafood, so, for three of us, we sampled a range of items: 4 different oysters (not for me, but my husband enjoyed them!); a plate of scallops on delicious, coconut-flavored rice; a very tender, poached, lobster tail; 'crispy' calamari in a tangy sauce—very good flavor, but the sauce meant that much of the calamari lost its crispiness; homemade, fresh and hot Parker House rolls; snapper with a vegetable-caper medley; mussels; and beef short ribs (no bone, very tender) with fries. It was all very good, though the snapper was a tad dry. The rolls were amazing. My favorite was the lobster, our daughter liked the short ribs, and my husband was happy across the board. They seem to have a nice selection of liquors—some small-batch, unusual things (I had a very aromatic gin in a 'special' cocktail from the menu)—but it would be nice if they had these all listed, as they do wines. Instead, the server ran to the bar to ask questions and came back with notes to read to us. The service was very good: Several servers stopped by to clear plates, check on us, or bring dishes as they were prepared. The owner's mother also came by to check on us. One issue was that we ordered all the small plates at once, and they just came too quickly (we were told that they would come out when they were ready, which is fair enough, but I suppose the server could have suggested that we only put in a few at a time). So our dinner felt more rushed than we would have liked; it just ended too soon. Perhaps it was just because it was the second week. Next time, we'll try to pace our order differently, or at least ask more questions about the timing. Certainly an exiting new addition to downtown dining!"

[MPe, 11/23/14] said: "My wife and I visited Oshun last night (11/22/14) with the hopes that the buzz surrounding the Huron St. location were true. I wanted to love this place, and I almost do, but my review in a nutshell is this: Conceptually, it is an exciting new dining experience long overdue in the Buffalo area. The small-plates concept (they suggest that each guest gets 2–3 plates to share) is a wonderful and welcome break from the cliché of most restaurant experiences, and allows for one to try a variety of exciting dishes. However, the food wasn't that exciting, and there are many technical issues that need better execution before we begin to add Oshun to the rotation of Buffalo hot spots. The raw bar was excellent, but how often are people going to come back and drop $30 for a dozen oysters (they were spectacularly fresh though)? In addition, with such a variety of oysters, the servers should be experts on the topic, whereas ours knew little beyond what was printed on the raw-bar list. The small plates were good, and priced right, but severely lacked that 'wow factor' that is overtly promised with the stunning decor that grabs your attention upon entry. Our King Crab Louie Salad was comparable to an average deli's version. We ate it, but without question we could have reproduced the dish with $20 and 15 minutes of spare time. The same cannot be said about the lobster dish (butter-poached tail). We did not finish that, instead sending it back, because the meat was so obviously rancid that we smelled it when they set the plates down. My only mistake was not trusting my instinct, and tasting it. The calamari were mushy and tasted like bad Chinese food, and the octopus salad was abysmally lacking flavor…and octopus. There were highlights, though, including the cornmeal catfish, which was crispy and served with a bacon vinaigrette that nicely complimented the slaw that it was served on. The middle-neck clams parmesan mousse were unlike any clam dish that I've ever had, and the closest thing to 'wow' that we had all night. Perhaps most disappointing was the absence of the tuna tartare and mahi-mahi ceviche (the winter storm had crippled their ability to get in fresh fish; come to think of it, that explains the rancid lobster, too). We will be back for a second visit, and I desperately hope that this restaurant, which is conceptually brilliant and visually stunning, improves."

[ECB, 10/24/14] said: "My wife [AAB] and I went for our wedding anniversary, and it was a marvelous experience. The interior is gorgeous, and the style is more relaxed than formal, making for a very comfortable dining experience. We started with wine and raw oysters, trying three of the nine varieties available that day. Each was distinct, and we set aside the sauces to enjoy their flavor. Next up were olives and complementary potato chips (which were a touch overcooked for my taste). The first of our small plates to arrive was the butter-poached lobster tail with grapefruit, which was perfectly cooked. The next to arrive was the scallops, which are served over coconut rice with tomatillos and popcorn: an odd concept for a dish, but the flavors came together to provide a wonderful experience. Next out were the tuna tartare and mahi mahi ceviche. They were a delightful contrast. The tuna with its black pepper and cream cheese was very rich, while the ceviche was light and sweet (and our favorite). Lastly, we ordered a warm, green salad with orzo. For dessert, we opted to follow the waitress's suggestion and share the butterscotch pudding with apple crumble and the salted caramel pretzel cookies with vanilla-bean ice cream. The latter were made to order and served warm on their baking pan: absolutely delicious. The coffee was excellent, and my wife's Wax Poetic cocktail was very nice. All in all, the experience was amazing, and we'll definitely return."
---
[

] Osteria 166.
166 Franklin St.
(at the northwest corner with W. Mohawk St.,
east of Bean Alley (where there is a pay parking lot),
south of W. Huron St.,
north of Court St.),
Downtown Buffalo.
858-3118.
Online reservations available via OpenTable.com.

Italian.

[WHN] says:

[3/15/15] "We had a Local Restaurant Week dinner at Osteria 166 last night (Sat. 3/14). We had to wait about 15 minutes for our table, but enjoyed a glass of wine at the crowded bar while we waited. The Restaurant Week menu offered a lot of choices, but we both chose the same dishes. We started with house salads: mixed greens with artichoke relish, green and Kalamata olives, and tomatoes, tossed with lemon vinaigrette. The salads were served with a bag of bread, which was fresh, but not warm, and olive oil with grated cheese and hot red-pepper flakes. The salads were very good. For our main courses, we both had strozzapreti Bolognese, which was excellent. G compared it favorably to her favorite Bolognese from Curly's. Dessert was an option, but we chose a glass of red wine (an option in lieu of dessert) to accompany our pasta."

[4/14/14] "On Saturday night, 4/12, we returned to Osteria 166 with another couple. We ordered a bottle of Melini Chianti ($27). When our server, Gina, returned, we said we were undecided among various salads, and she said that, if we wanted the same salad, they could prepare one large enough for all of us, so we ordered the farro and roasted vegetable salad ($24): mixed greens, farro, roasted carrots, parsnips, brussels sprouts, and cauliflower, with fresh tomato, tossed in sun-dried tomato vinaigrette. It was very good and totally different from the roasted vegetable salad that G and I had last time. For mains, our friend had strozzapretti Bolognese, made with beef, pork, and veal ($19; a small size is also available for $12). His wife had ravioli stuffed with eggplant, goat cheese, sun-dried tomatoes, and spinach, topped with marinara sauce ($14). G and I had nightly specials: For her, baked cod ($21) with zucchini fritters. For me, sauteed halibut ($32), topped with baby arugula, served over baby clams on the half-shell, and rolled pasta in marinara sauce. Everyone enjoyed their delicious meals, and Gina's service was excellent, too."

[1/25/14] "We ate at Osteria 166 for the first time on Fri., 1/24. It opened last summer at the former Frankie Mohawk location. Every table in the two-room dining area was occupied, and the barroom was crowded, but the noise level was tolerable. We had a bottle of 2011 Dreaming Tree North Coast Cabernet Sauvignon ($29) while we looked over the menu. We were presented with tasty Italian bread with a light cheese dusting, and EVOO with crushed red pepper for dipping. To start, we shared a grilled vegetable salad ($6)—yellow peppers, asparagus, cauliflower, and artichokes—served over mixed greens, tossed in a flavorful lemon vinaigrette, and topped with shaved parmagiano reggiano: excellent! We both chose main courses from the nightly specials menu. G had Bolognese ($19) with gomitoni pasta, which she said was delicious. I had a 'Friday Fish Fry' ($24)—sautéed, panko-crusted tilefish, accompanied by: shoestring fried potatoes; asparagus slaw; creamy, redskin potato salad, served warm; and a slightly spicy tartar sauce. It was a unique twist on the classic Buffalo fish fry. We were too full for dessert, but had coffee ($3). Our server, Kyle, did a great job, too. We definitely want to return to try more of their dishes."

Bill said:

[11/22/14] & [12/13/14] A review of two recent visits: On the earlier one, SLD, JPa, our granddaughter, MER, and I had dinner on a Saturday evening. Although, with one or two exceptions (more on this in a moment), our meals were as good as always, I would now recommend avoiding the restaurant on Saturday evenings! Despite a 7:30 reservation, we were not seated till 8:10; it was incredibly noisy (though not as bad as Tappo Restaurant); and the service was incredibly slow. Our granddaughter had a dish of spaghetti with Sunday Sauce, which she loved. I had the cioppino, with tile fish, crab, shrimp, calamari, mussels, clams, and saffron in a roasted-pepper tomato broth; it was delicious. MER had the veal parm, which was as good as always. JPa had an evening special Bistecca e Patata: strip steak, fries, garlic aioli, and a roasted tomato demiglaze; he thought that it was overdone and tasteless, though MER had a taste and thought it quite good. SLD was also disappointed with her Strati di Candele alla Bolognese: a kind of baked lasagna with layers of ricotta, bolognese sauce, and mozzarella; she thought that it was bland and tasteless (and MER agreed). We mentioned this to our server, and the owner came over to apologize and comped it for us, which was a nice touch. The stuffed pepper risotto cakes and shrimp cocktail appetizers were good, I was told. Our house salads were excellent. We skipped dessert so that we could retrieve our cars from the parking lot next door before our parking permits expired (yes, the service was that slow). We vowed never to return on a Saturday evening! However, those turned out to be Famous Last Words, because MER, our two youngest granddaughters (5 and 1.5), and I "had" to eat here on a Saturday that we were babysitting them, because the older granddaughter had never had the opportunity to eat Osteria's pizza with a scissors (as her older brother had)! This Saturday, however, we were able to get an early (5:30) reservation, and had no wait and no trouble with service. I had an evening special: Calabrian-style swordfish steak baked with preserved lemon, crushed red pepper, capers, and olive oil, served over a "warm" (but actually cold) potato-pancetta-fennel salad with lemon-garlic aioli. The swordfish was moist, cut-with-a-fork tender, and flavorful; the potato salad, despite (or even perhaps because of) its temperature, was a complete success—I'm not a fan of potatoes in general, and am only a fan of a very certain kind of NYC-Jewish-deli-style potato salad, but this one was perfect. MER had the Pollo & Cappelini—"Grilled chicken breast over angel hair pasta tossed with heirloom tomato, basil and garlic"—which she enjoyed. The Classic flat-iron pizza (mozzarella, tomatoes, and basil) was a scissors-happy success for our older granddaughter, who also had vanilla ice cream for dessert; the waitress also brought a small scoop for our younger granddaughter. I had the milk-chocolate torte with berry coulis, fresh straw- and blueberries, and whipped cream; it was very good, but I don't think that I would order it again, because it was really just a pie-shaped chunk of very dense milk chocolate—ice cream would have gone better with it than whipped cream. I should mention that, besides the scissors for the pizza, there are other ways in which Osteria 166 is kid-friendly: We had a high-chair for the little one, covered kiddie-cups for their beverages, and—best of all—each child got two big pieces of colored chalk with which to decorate the chalkboard-covered table! Excellent, friendly service this time (by Kelsey). With drinks and tax, our meals both evenings averaged about $40/person.

[6/25/14] & [11/4/14] Two recent visits to Osteria 166 convince me that, despite some reservations on my part about one of my meals, this is still a great place to eat downtown, quiet and with excellent service, and I am raising their ranking to two stars. I also note that their menu now advertises (in fine print) gluten-free pizza, pasta, and rolls (with an upcharge). MER, our 9-year-old granddaughter, and I had dinner here on a Wednesday evening in June, with friendly service by Corena. They had a new (at least, a newly formatted) menu. I started with the orange-poached beet carpaccio salad (beets, arugula, orange slices, goat cheese, and truffle oil); it was good, but could have used a bit more sweetness to counterbalance the bitterness of the arugula. For my entree, I had an evening special of pan-seared halibut over roasted red peppers and basmati rice, with pickled onions; the fish was cooked perfectly, but the entire dish could have used some kind of sauce to offset the dryness of the fish and the rice. MER had her favorite pan-fried veal milanese, and our granddaughter had a cheese-and-pepperoni pizza. A few months later, MER, RAD, and I had dinner on Election Day, with friendly and excellent service by Marinda. We all ordered from the daily specials menu. MER had tournedos Rossini: two 4-oz. filets with seared foie gras, Chianti demiglaze, and very thick asparagus; she thought that it was fantastic, superior to a similar dish that she had had at Mother's just a few nights earlier. RAD had Nani's Ravioli with T-Meadow Farms smoked pork ragu and herbed ricotta in a marinara sauce, with a meatball on the side (extra cost), which he enjoyed. And I had shrimp (about 5 very large ones) and strozapretti (their spelling) with grape tomatoes, spinach and kalamata olives, in a wine-butter sauce, which had an excellent flavor. For dessert, RAD had the cannoli chips and dip, and MER and I shared a pumpkin ricotta cheesecake; both were excellent. With drinks and tax, before tip, our (non-pizza) meals averaged about $40/person.

[4/10/14] MER, SLD, JPa, and I took our soon-to-be 9-year-old granddaughter here for an early birthday dinner. I arrived late, so MER took the liberty of ordering (exactly what I would have ordered!) for me. Before I got there, the others had shared an appetizer of The Carl ("house-made italian sausage topped with our giant meatball, sauteed banana peppers, onions and melted mozzarella"), which they loved. SLD and I began with the Osteria House Salad of "field greens, artichoke relish, marinated olives and tomatoes with a lemon vinaigrette", which was as good as it was the last time we were here. For entrees, SLD had the Porchetta sandwich ("slow-roasted Italian pork, house rub, garlic, Asiago cheese, arugula, ciabatta"), which she liked. JPa had a daily special bone-in filet accompanied by fried gnocchi; he liked the filet, but we all hated the gnocchi: tasteless and greasy; they might have benefitted from a strong red sauce, but that wouldn't have worked with the filet. MER had veal milanese: two huge portions of veal, lightly breaded and absolutely delicious (she took one slice home). I had an evening special of striped bass with pasta in a pesto sauce, also very good (though the rockfish that I had had at CRāVing the night before was better). Our granddaughter had a plain cheese pizza (with scissors for cutting, of course!). But the high point of the evening was the service (by Gina) and the ambiance: Gina had been alerted to our granddaughter's birthday, and she must have told the owner, who kept coming to our table to schmooze and to wish a happy birthday, and, at the end, came out with a complimentary birthday dessert&mdahs;canneloni dip and tiramisu with a candle—and singing "Happy Birthday". Very much appreciated! With drinks and tax, our meals (including the pizza) averaged just under $42 each, before tip (not including the pizza, the average for full meals was just over $50 each). Although some street parking is available, there is convenient and ample (paid) parking in the lot next door on Mohawk St.

[2/21/14] This is a good restaurant, with a widely varied menu, and we definitely will return to sample more of their cuisine! MER, SLD, our 8-year-old granddaughter, our 6-year-old grandson, and I had dinner here on a Friday evening. A flavorful bread with an oil/red-pepper/parmesan dipping sauce was brought to the table; the sauce was bit too spicy for my tastes, but the bread was very good (though it would have been even nicer had it been warmer). MER and our grandson began with pasta fagioli soup; they both liked it (even though our grandson is not a fan of such soups), and I agree from the sample that I tasted. SLD and I had the house salad of "field greens, artichoke and tomato relish, giardineira" with a lemon vinaigrette; the small artichoke pieces gave just the right amount of interestingness to the flavor—it was a very good salad. MER had a filet from the specials menu, which she likened to the very best that she has had elsewhere: hot, perfect texture, and cooked to perfection. SLD had an asparagus-and-wild-mushroom pasta in a pesto sauce, also from the specials menu, which she loved (and I did, too, from the sample that I tasted). Also from the special menu, I had a pan-seared sea bass with warm cherry tomatoes, warm spinach, and roasted potatoes; the bass had a nicely crisp and tastily herbed "crust", and the accompaniments were perfect. The kids had "Classic" cheese pizzas: Osteria 166's pizzas are not pre-sliced, but come with (are you ready for this?) scissors(!); the kids had a lot of fun cutting up their pizza. Our grandson had gingerbread gelato for dessert (very good), and our granddaughter had cannoli dip-&-chips (a dessert intended to look like salsa-&-nachos, with a cannoli-cheese "dip" and cannoli-shell "chips"; she loved it, because she could ignore the shells, which she dislikes, and just concentrate on the filling). I had a caramel budino pudding with toasted almonds, blueberries, and caramel sauce; it was excellent. With drinks and tax, our meals averaged just under $40 per person. Service by Kyle was excellent. (Just for comparison, based on this first visit, I would compare Osteria 166 favorably with YOLO in terms of cuisine, ambience, and service; and it is far superior to another downtown Italian restaurant, Tappo, in terms of ambience and service.)
[DPi, 2/14/14] said: "Had lunch with some colleagues at Osteria 166 on 2/7/14. I ordered the eggplant sandwich, which includes fried slices of eggplant, basil, fresh tomato, and goat cheese. If ordered off the menu, the sandwich is constructed by encasing the filling between the fried slices of eggplant, which serve as the bread. I love carbs, so I asked for it served on a roll instead, and it was one of the best vegetarian sandwiches I have eaten in downtown Buffalo. The eggplant was extremely crispy without being oily, the roll was bakery-style and had a good bite to it, and the flavors of the ingredients blended so well that no individual component stood out in contrast. It was both hearty and delicious. The sandwich was served with potato chips that I believe were seasoned with truffle salt or oil; while tasty, they were far too salty for my tastes. Service was professional and quick, although it was busy; if you are on a strict one-hour lunch, I don't think getting in and out would be a problem. I look forward to returning and trying their other menu items."
[SBl, 3/23/14] said: "I went to Osteria 166 on 3/15/14 before a Bandits game. My fiancee and I were with two friends, and we had heard very good reviews. We made reservations for 5:30 and were seated promptly. We started with the burrata; it was delicious!—very creamy, and served with roasted tomatoes and grilled baguette. For our entrees, we had mako shark, which was very tender and well seasoned; it had excellent flavor, and the side pasta had a nice pesto on it. The other dish we ordered was a seafood fra diavolo: It had great heat, more than most restaurants, which I loved! The dish included mussels, clams, and very nicely sized shrimp. It was served on top of a saffron tagliatelle, which was very thin and well cooked. The place had a warm, inviting atmosphere and a large bar room. I liked that the bar and restaurant were separated, minimizing the noise level for diners. The pricing was fairly inexpensive: Including three beers, with the food, our bill was just under $80. I will definitely return to this restaurant!"
---
Otto's Restaurant & Bar.
3972 Union Rd.
(at the northwest corner with the north-or-west portion of George Urban Blvd.),
U-Crest (Town of Cheektowaga).
632-2035.
[JiB, 5/18/15] says: "My husband and I decided to place a to-go order on Friday night. I called and ordered two Seafood Platters (which is supposed to come with clam strips, fried shrimp, clams casino, and a piece of beer-battered haddock) and an order of their stuffed hot peppers appetizer. The bartender is the person who takes phone orders. When I asked for the Seafood Platters, she asked me to hold and then came back on the line and advised that they were out of the fried shrimp but that we could have extra of any of the other seafood offered on the platter; I asked for an extra piece of haddock on both platters. I picked up the order and neglected to check it before leaving the restaurant. When I got home and opened the containers, I found that I had been given a full fish fry, a seafood sampler with shrimp (which she had said that they didn't have), haddock (with an extra piece as requested), clam strips, and no clams casino (which she had made no mention about not having), and a completely burnt and stuck-to-the-pan order of hot stuffed peppers. The total of what I was charged reflected that I was charged for 2 seafood samplers. To recap—the order was wrong, the peppers were burnt, and we were overcharged. My husband called, in hopes of some type of customer service or compensation. The bartender whom we placed the order with was put on the phone. My husband told her what we had ordered and what we received. He was advised that our order was as it was placed and that it was correct. He responded and said that what was ordered was two seafood samplers and that what was received was a seafood sampler with shrimp, the extra piece of haddock, no clams casino, and a regular fish fry. The bartender advised that no one at Otto's would have ever offered more of something else on the platter if they were out of one component (so basically calling me a liar). Hysterical, since the seafood platter we received had an extra piece of haddock as requested after the offer was made to us by the bartender (who then retracted when my husband called and said such a thing would never be offered). At this point, we had not seen the burnt stuffed peppers, so that never even made it into the conversation. The phone call ended with us being told that we were wrong and that the order we received was correct. No offer of any kind of compensation. This will be our last encounter EVER with Otto's. Some of the worst customer serivce I have ever experienced. They should be ashamed."

[NH, 5/07] said: "We had our third annual bowling banquet at Otto's. I had the bill figured out before we went, because I have to make sure I have enough money to pay the bill. When I received the bill, it was $50 more than I had planned on. After figuring it out again, I realized they couldn't figure 8.75% tax. That total was incorrect. Then the gratuity was based on the total after tax, which I find intolerable also. After giving the bill back to the bartender (who was exceptionally rude), she took it downstairs and brought it back up again with yet another incorrect total. I then decided it was time to go downstairs to talk to someone myself, since I couldn't take the "looks" that I was getting from the bartender. After standing downstairs for a while, someone came out of the back room with the bill figured exactly to the total that I had. Now imagine that! If I hadn't bothered to bring my own figures with me, they would have received $50 more than we owed. They also served our dinner an hour earlier than we had confirmed and didn't serve the dessert that we ordered. No apologies were made for any of these errors. I think this will be the last banquet we will have there."

[AMS, 5/07] says: "Something told me to actually read my checking account statement this time. I was overcharged by Otto's on 4/13 by only a few bucks. The significance of this lies not in that few dollars, but in the snowball effect it would have had lest I overlooked it. I spoke to a "manager" on Sunday, leaving all transaction numbers and figures with her. She told me to call back and ask for the restaurant owner in 3 days if I hadn't heard from him, because only he can issue the credits. I called back after 6 days, and by the 7th day got to talk to Joe. He said that the 6th day was the first time he had heard about the overcharge. So I had to explain everything all over again, and he said "For 4 dollars, I'm not going to look up the transaction." He left the money in an envelope at the bar for me. He was unapologetic and cranky. Warning: Check your credit card statements after charging anything at Otto's."

[TFR, 2/06] says: "Otto's Restaurant is a local gem. I recommend this place to anyone who travels to Buffalo from out of town. The menu features Italian specialities, alongside traditional American fare. The Sicilian style pizza is possibly the thickest, most delicious pizza in the Buffalo area. The fish fry is crispy and very tasty. Their subs are great, their appetizers are great, their chicken fingers are great. In years of going to this restaurant, I have never tried anything that was even mediocre—every meal has always exceeded my expectations. Portion sizes are very large. Even better than the food, though, are the prices. The food is priced very reasonably, and the bar menu prices are hard to beat. A pitcher of beer is around $5 or $6. The service is usually very efficient and friendly, though we've had to wait a while for the food sometimes. It's always been worth the wait, though! My family and I believe that Otto's perfectly represents traditional Buffalo, NY, food. When we go out of town, we crave the style of food that Otto's serves, and we always stop on the way home from the airport!"

Review from more than 10 years ago:

[RFS, 1/97] says: "Very good Italian food. I think they got many of their dishes and recipes from La Bella. Reasonable, but not noteworthy, lunch specials. Very good pizza."
---
1551 Niagara Falls Blvd.
(at Romney Rd.),
North Bailey (Town of Amherst).
833-6067.
3670 McKinley Pkwy.
(in McKinley Plaza, near Blasdell),
Town of Hamburg.
823-2020.
Part of the chain.

Reviews of the Amherst location:

[DGe, 12/11] says: "We don't usually eat in chains, but had a gift card. While a typical chain with a theme, it wasn't bad. We were seated immediately at 8 o'clock on a Saturday, in mall country, during the Christmas shopping season. The waitress was well trained and professional, if a bit lacking in personality—that sort of describes the restaurant as a whole. The place is clean: When they bussed the tables, they wiped off the lights over the table, inside and out, every time. They had a small wine list and about 10 beers: The American draughts were inexpensive; the Guinness 'pint' was 14 oz. and $4.50. The flat-bread appetizer was actually surprisingly good: very thin, flaky, and well topped, served 5 minutes after we ordered it. The steak was decent: well spiced, rested, and cooked as requested, but not special. The loaded baked potato was well topped but very dry. The &frac;-rack of ribs was tender, mildly spiced, but only 5 small ribs—if a pig had 14 ribs, seems a half rack should be 7. The Bacon Blue Burger was huge, cooked as ordered, maybe even a touch rare. 2 Guinness, 1 appetizer, burger, steak, and ribs cost us $42 plus tip."

[9/07] [MER] and I [Bill] ate at the Amherst location with our 11-year-old son. I never eat steak out (it's bad for my cholesterol, and I make a better steak at home :-), so even at a steak-place like this I look for other items. I chose their fresh fish special: grilled snapper with steamed vegetables. The snapper was plain but good, and came with a tasty dipping sauce; the veggies were surprisingly tasty. My son had the baby back ribs with "Aussie chips" (flavored fries) and cinnamon apples; he liked the ribs, seemed neutral about the fries, and I ate, but did not like, the apples. [MER] had a "chicken griller" with grilled pineapple, whole-grain wild rice, and grilled veggies, which she liked. For a chain, it's not bad.

[PT, 7/07] said: "A friend recommended Outback, saying their steaks were better than Ruth's Chris, an upscale national chain with no presence in WNY—the closest one is in Mississauga. [12/17/13 update: There is now one in Niagara Falls, ON. Click on the link in the previous sentence for more information.] The steaks were delicious and cooked perfectly to the doneness requested, but not quite as good as we remember Ruth's Chris's, which uses prime beef, as opposed to Outback's choice grade. The atmosphere is also much different than Ruth's Chris—louder, more casual, and, of course, it has the Australian theme. Also, they don't take reservations, but you can call ahead to be put on their waiting list. On the other hand, Outback's prices are about 50% less per entree, and they include two side dishes, whereas everything is à la carte at Ruth's Chris. For the money, we would say Outback is worth a visit, but recommend calling ahead to try to avoid a long wait."

[ABi, 2/06] said: "Outback Steakhouse is what Australia would look like if every vertical surface on the country/continent was covered by either a kangaroo photograph, painting of the eponymous outback, or Foster's advert. Still, it's fun there, in a goofy, Disneyesque manner, as long as you're willing to play along with the contrivance. Also, the servers are friendly and attentive without reaching TGI Friday's waiter-levels of obscene enthusiasm. Most importantly, they have the best food of the Niagara-Falls-Boulevard-vicinity chains. Everyone who's ever eaten at an Outback in the history of the universe has started, or at least should have started, with the most famous of all themed restaurant items, the Bloomin' Onion. It's an onion the size of a softball, sliced into strips so it resembles a flower, hence the "bloomin'" part, then deep-fried, resulting in breaded, crispy, greasy deliciousness. Imagine onion rings turned up to 11. Served with a tangy, horseradish-based sauce, it's a food item so calorie-intensive that you feel shame as soon as you're done eating, and it's so worth it. The steaks are great, especially for a chain: They're juicy and flavorful, and they know that "rare" means a wonderfully charred exterior balanced with a soft, gloriously crimson center. I got fries as a side my last visit, skin-on and the right balance between crispy and mushy; I usually go for the salt-encrusted baked potato, loaded with its natural allies of cheese, chives, and bacon pieces. You're not losing weight the particular day you dine here, so you may as well. Both dinner buddies got prime rib, one regular and the other "Outback" style, which is heavily seasoned and seared. Each agreed the entree was delicious, with the tender creaminess one hopes to find in a rib roast. My mother adds that they have a good wine list, particularly for this sort of place, although I can't speak for that due to my ignorance, seeing as my expertise is largely limited to plonk from a box or paper-bag-encased bottle. The Outback is an indulgent place: There's the requisite onion appetizer; leafy, crunchy salads laden with milky-rich dressing; giant slab of beef; cheese-saturated starch side; soft, honey-sweet pumpernickel bread with whipped butter; continuously refilled soft drink; and maybe a rich cheesecake slice after. So go and have fun. Every so often, you should skip lunch, head to a place like the Outback, and enjoy yourself sans guilt. I'm supposed to close with something like "go there and have a "g'day, mate," or a phrase referencing a "barbie," but I refuse."

Review of the Hamburg/Blasdell location:

[BL, 3/08] says: "Good menu and interestingly prepared food with good-tasting items. A tad expensive for a budget family or couple night out. High-priced items within a chain atmosphere."
---
Home | Intro | What's

| Contributors | Ratings Key | Catering | Cuisines | Locations | Outdoors | Waterfront |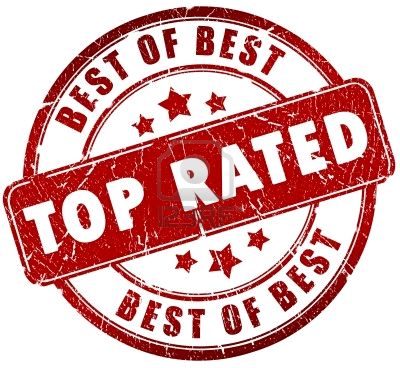 | Send a Review
---
Copyright © 1988–2015 by William J. Rapaport (rapaport@buffalo.edu)
http://www.cse.buffalo.edu/restaurant.guide/listo.html-20150825