Home | Intro | What's

| Contributors | Ratings Key | Catering | Cuisines | Locations | Outdoors | Waterfront |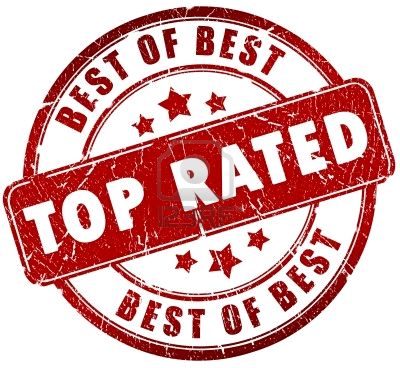 | Send a Review
---
Alphabetical Listing of Restaurants: C
Last Update: Saturday, 5 September 2015
Note:

or

material is highlighted
---
Index:
Cabana Sam's (Chautauqua County/Irving)
Cabaret (Downtown Buffalo)
Café 59 (Buffalo/Allentown)
[

] Caffe Espresso (Clarence/Harris Hill-Transit Rd.)
Cala's Kitchen & Catering (Evans/Highland-on-the-Lake)
Cammarata's Restaurant (Niagara County/South Lockport)
Campfire Grill (Cheektowaga/Depew)
[

] Campobello's Cucina Italiana (Amherst/East Amherst-Transit Rd.)
Candy Apple Cafe (Newstead/Akron)
El Canelo (Hamburg/McKinley Plaza)
Cannery Restaurant (Canada/Niagara-on-the-Lake)
Cantina Loco (Buffalo/Allentown-Elmwood Village)
Canyon Creek Chophouse (Canada/Niagara Falls, ON)
Cappelli's Pizzeria (Orchard Park/Webster Corners)
Captain's Cove (Town of Cheektowaga)
Carbone's Pizza & Subs (Buffalo/Bailey-Lovejoy & Old First Ward)
Caribbean Experience (Buffalo/Kensington)
Carlos' Cantina (Canada/St. Catherines)
Carmelo's Restaurant (Niagara County/Lewiston)
Carol's Cafe (Lancaster/Bowmansville)
Carraba's Italian Grill (Amherst/North Bailey)
Carson's Country Deli & Bakery (Niagara County/Lockport)
Casa Antica (Niagara County/Lewiston)


Casa-Di-Pizza (Buffalo/Elmwood Village)—


(Rizzo's) Casa di Italia Restaurant (Tonawanda/Brighton)
Casa Nova (Niagara County/Niagara Falls-Pletchers Corners)
La Cascata (Niagara County/Niagara Falls, NY)
Casey's Tavern (Buffalo/Black Rock-North Buffalo)
Cecelia's Ristorante (Buffalo/Elmwood Village)
Century Grill (Downtown Buffalo)
Chanderson's Steak & Seafood (Cattaraugus County/Yorkshire)
The Charles Restaurant (Canada/Niagara-on-the-Lake)
Charlie the Butcher (Downtown Buffalo & Amherst/"Greater" Williamsville)
Charlie's Diner (East Aurora)
Cheeburger Cheeburger (Amherst/North Bailey & Hamburg/McKinley Mall)
Cheesecake Factory (Cheektowaga/Walden Galleria)


Chef's Restaurant (Buffalo/East Side-Downtown)
Chennai Express (Downtown Buffalo)
[

] Chester's Cajun Grill (Amherst/East Amherst-Transit Rd.)
[

] Chili's (Amherst/North Bailey & Clarence/Harris Hill)
[

] China King (Amherst/East Amherst)
China Max Wok (Amherst/Eggertsville)
China One (Lancaster/Depew-Bowmansville area)
China Panda (Clarence/Harris Hill-Eastern Hills Mall)
China Star (Amherst/Snyder)
Chipotle Mexican Grill (Amherst/"Greater" Williamsville & North Bailey)
The Chocolate Bar (Downtown Buffalo)
Chris' N.Y. Sandwich Co. (Downtown Buffalo)
Clarence Grille (Clarence Hollow)
Clarence Pizza Company (Clarence Center)
Claudette's Catering (West Amherst)
The Club at Silver Lake (Wyoming County/Castile)
Coco Bar & Bistro (Buffalo/Allentown-Buffalo Niagara Medical Campus)
Cold Stone Creamery (Amherst/"Greater" Williamsville, Amherst/North Bailey, North Buffalo)
Colden Mill Restaurant (Colden)
Cole's (Buffalo/Elmwood Village)
Colombo's Sports Bar & Grille (Hamburg/Lake View)
The Colony Seafood & Steakhouse (Chautauqua County/Irving)
Colter Bay Grill (Buffalo/Allentown)
Como Restaurant (Niagara County/Niagara Falls, NY)
(King) Condrell's Candy & Ice Cream (Tonawanda/Kenmore)
Connor's Restaurant (West Seneca/Ebenezer)
Copacabana Brazilian Steakhouse (Canada/Niagara Falls, ON)
Coppola's Pizzaria (Chautauqua County/Bemus Point)
Corner Bakery Cafe (Amherst/North Bailey)
Country Club Family Restaurant (Orleans County/Medina)
Coyote Cafe (Hamburg)
[

] CRāVing (North Buffalo/Hertel Ave.)
Crazy Jake's (Niagara County/North Tonawanda)
Cream & Sugar Ice Cream Cafe (Niagara County/Lockport)
[

] Creekview Restaurant (Amherst/Williamsville)
(Mel's) Crow's Nest Tavern (Amherst/Getzville)
Cugino's Italian Restaurant (Amherst/"Greater" Williamsville)
Curly's Grill & Banquet Center (Lackawanna)
Currents (Town of Grand Island)
Curry's Casual Dining & Spirits (North Buffalo)

---
Key:
All phone numbers are in area code 716, unless otherwise indicated.
All locations are in Erie County, unless otherwise indicated.
---
Cabana Sam's.
1028 S. Shore Dr.
(at Sunset Bay on Lake Erie),
Irving (Town of Hanover, northern Chautauqua County).
934-9953.
[LMR, 5/09] says: "Was there for Mother's Day (5/09). They have decent bar food and some specials, with all-you-can-eat crab legs on Mondays and great drink specials all week long. The food is passable, not superb, but very decent; good wings, but the service leaves a lot to be desired. The service has always been slow; since we have a cottage there, we go often, and it's always been an issue. Not that they are not friendly; they all are, but they are just stretched too thin, I feel. Too many tables, not enough help, or they are gabbing in the kitchen and not paying attention; not sure what the deal is, but if you're not in a hurry, then you'll enjoy it. I would say it's reasonably priced for the amount of food you get; you don't go away hungry. All in all, for the atmosphere of being on the beach with loud music booming around you, it's a great spot on a warm summer day!!"
---
Cabaret.
490 Pearl St.
(just south of W. Tupper St.),
Downtown Buffalo.
842-4181.
[CFe, 1/07] says: "My girlfriend and I dined at Cabaret last night, and, because you are yet to feature a review here, I figured I'd offer some insight. The review is not as positive as others that I have read about the restaurant, but I figured I'd submit it anyway. We stopped in for a quick meal before the Sabres game, were seated promptly, and greeted by a very friendly waitress. She proficiently rattled off the list of specials, which was quite extensive and sounded delicious. After taking a glance at the menu—which was rather small but contained a decent variety of delicious sounding meals as well as lighter fare accented nicely by the specials—we decided to go simple due to the rushed nature of our visit. My girlfriend ordered a salad of mixed greens topped with salmon and a poppyseed dressing (the salad ended up being mostly iceberg, and she was not impressed). I ordered linguine with clam sauce, which was not the best I've had, but was passing. The atmosphere inside the restaurant was extremly loud, with no separation between bar and dining area. I was rather impressed with the bar; seems like a nice place downtown to grab a drink after a performance at Shea's, but some separation is needed from the dining area. Overall, I don't think Cabaret is any place I will be back to any time soon for dinner, but I do anticipate stopping in for a nightcap in the future!"
---
Café 59.
62 Allen St.
(at Franklin St.),
Allentown (City of Buffalo).
883-1880.
Formerly at 59 Allen St. (hence the name), but has now moved to the former location of Fiddle Heads and Madonna's.

Reviews of their original location:

[8/12] Given 4 (out of 4) pennies by Anne Neville, Buffalo News "Cheap Eats" restaurant reviewer.

[DJM, 2/12] says: "Yesterday was the first time I visited Cafe 59; went for lunch, and, while their menu may initially seem quite basic, I will definitely return. I must admit that, while I am not picky with food, I usually don't bother going to places that offer not much more than basic deli sandwiches. Girlfriend picked Cafe 59 for lunch; I checked their menu online and was less than enthused. (But didn't relay the same to her!) [Until now ;-)] Upon entering, we were a but unsure how to proceed; it appears you seat yourself (no sign to indicate the same), and a server will come to the table shortly. You help yourself in the coolers if you want a beverage, bring it to the table, and your server records it. As for food, I ordered a turkey Reuben, and Girlfriend ordered hummus and the day's special soup (what it was eludes me at this time). Turkey Reuben was served with choice of pasta salad, chips, or bread pudding; I opted for bread pudding. Hummus was served with pita and cucumber. The Reuben was delicious; approximately 1" thick of meat, ample cheese, and an interesting hint of heat, perhaps a little cayenne. The bread pudding was absolutely perfect. As for Girlfriend's hummus, she really enjoyed it, and it looked great. Cafe 59 serves it with a few cloves of garlic and a decent number of whole chickpeas. The soup was also a hit. Would definitely recommend this place! Oh—even though most patrons were there for lunch, they also have a full coffee and tea bar, presumably the reason 'cafe' is in their name!"

[CSC, 5/11] wrote to inform us: "I just wanted to drop a note that Cafe 59 on Allen Street is GF [i.e., gluten-free] friendly…vegan friendly, too. We always offer at least one GF soup option, carry Larabars (a gluten-free fruit-nut bar), and offer GF English muffins as a bread option for our sandwiches. In the name of full disclosure, I do own the joint."

[AMSo, 9/07] said: "K. and I went to Café 59 last week before grocery shopping and, as usual, had a wonderful experience! We both ordered the roasted vegetable sandwich and also had sides of the tricolor pasta salad w/ olives. We also ordered two soy mochas and some of the apricot-walnut scones to take home. The scones are the only vegan baked good that Café 59 sells, but they are so yummy! I love how they marinate the roasted veggies. It's always such a hearty sandwich! Other great picks are the soups—the corn & curry is a favorite of mine, and, the 2nd last time we were there, I got this wonderful white bean soup with dill. It was so good, and we're going to attempt to replicate it tonite! They've also got some very good hummus, warm pockety pitas, and lots of salad options. Always a good choice."

[RTC, 1/06] says: "Wonderful coffee shop with great food. Every item on the menu is amazing to eat. In the winter, they have a great variety of exceptional soups to choose from. Prices are not bad at all, definitely better than other coffee shops. Atmosphere is very relaxed; they have Internet available for anyone who needs it. My favorite items are the eggplant sandwich, the corn and curry soup, and the bow-tie with broccoli salad."

Review from more than 10 years ago:

[KC, 2/03] says: "Excellent creamy tomato soup with large chunks of tomato, onion, garlic, and basil (among other things)!!! My favorite lunchtime spot in the area."
---
[

] Caffe Espresso. —WARNING: PARTS OF WEBSITE PLAY LOUD MUSIC!
4401 Transit Rd.
(in the Shops at Main/Transit Plaza,
next to Eastern Hills Mall,
in the Transit Corners neighborhood),
Harris Hill (Town of Clarence).
626-2333 (626-CAFE).
[2/24/12] Given 3½ (out of 4) stars by Janice Okun, former Buffalo News restaurant reviewer.

Italian; coffee and wine bar. Besides their regular menu of appetizers, soups, salads, and sandwiches, they also have a specials menu of various pastas. And desserts. Outdoor dining in good weather.

[JoM, 8/11/15] says: "A friend and I stopped into Caffe Espresso for dinner on 8/7/2015 after hearing excellent reviews from friends and also reading great reviews on this site. [Thanks!] We were seated towards the back of the restaurant near the kitchen. We decided not to order an appetizer, because we both planned to have pasta for our meal. I chose the potato gnocchi, and upgraded to the bolognese sauce; the gnocchi were very tender and the sauce was excellent. This was one of the best pasta dishes I've had in quite some time; I only finished half the dish and had the leftovers packaged for lunch the next day. My friend ordered the lobster ravioli; she raved about her meal and mentioned several times how flavorful the sauce was. For dessert, we shared a cannoli. It was a delicious, chocolate-dipped shell with sweet ricotta filling. Service was attentive and professional. Overall, we were very happy with our experience, and I recommend!"

[WHN] said:

[12/21/14] "Saturday night, we returned to Caffe Espresso for dinner. I ordered a bottle of 2013 Folinari Valpolicella, and we were served grilled garlic bread with a choice of pesto-based or red-pepper-based dipping sauces. We both chose the pesto variety, which went well with the buttery, garlicky bread. I recalled that a Buffalo Spree review of Caffe Espresso said that Bolognese was their 'signature dish', so I had predetermined that I would order it. G loves Bolognese, so she also ordered that, and we both had small house salads of mixed greens, with crumbled bleu cheese, croutons, and balsamic vinaigrette. The Bolognese, made with a mixture of pork, beef, and veal, was tossed with house-made pappardelle, topped with fresh basil and shaved parmesan. The pasta was delicious, but extremely filling, and we took enough home for several meals. With coffee and tax, but before gratuity, our dinner was just under $100."

[4/28/14] "Based on good reviews from Bill Rapaport, my daughter, and in the May issue of Buffalo Spree, we decided to have lunch at Cafe Espresso on Saturday. As noted elsewhere, it's a small, cozy restaurant, with mostly Italian music by Bocelli and others playing softly in the background. Although the pasta and other entrees sounded wonderful, we didn't want a huge meal at lunch time, so G started with a small, mixed-greens salad with the house creamy-balsamic dressing, which she enjoyed. I had stracciatella, an Italian version of egg-drop soup, with zucchini, a few croutons, and grated parmesan cheese. Although it could have been hotter, it was very flavorful. For her main course, G had a chicken pesto panino (note that they correctly use the singular noun): grilled chicken breast with pesto sauce, sliced tomatoes, red onion, and melted provolone. I also had a panino—'The Italian Job': soppressata (spicy, Italian salami), prosciutto, roasted red peppers, mozzarella cheese, and Sriracha mayo. I was a little concerned that the Sriracha might make it too hot, but it was excellent. We plan to return for dinner to try their Bolognese, which the food writer for Spree called their signature dish."

Bill said:

[9/4/13] MER and I were shopping at the Shops at Main/Transit Plaza, so we decided to have dinner here—the first time in a very long time. We should have come back sooner: Our meal was excellent! Our server gave us slices of warm, toasted bread, with a choice of either pesto or red-pepper dipping sauce (we went with the pesto); the bread and sauce were wonderful. For appetizer, we shared a caprese, which was very good, with lots of chopped basil. MER's main course was the Pasta Chicken Marsala ("Grilled chicken strips in a marsala wine cream sauce with portabellas, artichoke hearts, & roasted red peppers tossed with penne pasta topped with Shaved parmigiano cheese"). Although it was very different from the chicken marsala that she had had at Rocco's recently—among other things, the marsala sauce was not dark and gravy-like, but light and creamy—it was so good that she finished all of it, despite having protested when we walked in that she wasn't hungry at all. I was hoping to have their lobster ravioli with added tiger shrimp, but they were all out, so I opted for their Pasta Frutti di Mare instead ("Fresh mussels, calamari & tiger shrimp in our spicy pomodoro sauce with a touch of cream, served over linguine"). This had gigantic mussels, shrimp, and calamari, and large basil leaves—more like a cioppino than a standard seafood-pasta dish. The sauce was delicious, but a bit too spicy for my tastes. MER took a slice of carrot cake home for dessert (most desserts are brought in from a supplier named "Bindi"); I had in-house-made lemon gelato, which was light and delicious. With the demise of La Scala, I'm happy to report that we now have another excellent restaurant to choose from on Transit Rd.! (And they have a kids' menu, too.) With tax and drinks, our bill came to a bit over $45 per person, before tip.

Reviews from more than 10 years ago:

[8/02] We had definitely planned to come back, and we did, for dinner. We began with 2 of the 3 special soups they had that evening; both [MER]'s French onion soup and my creamy porcini mushroom soup were wonderfully scrumptious. We shared the tasty bruschetta (though we had to ask for small plates to put the slices on), and we both had our own chicken pesto over mixed greens with a deliciously mustardy-tasting balsamic vinaigrette. For dessert, we shared a chocolate-strawberry tart that was light and flaky and had been staring longingly at us from the dessert display all through dinner. What a shame that the place was practically empty. The only downsides were that there were no pasta specials that evening, and the service was a bit on the slow side, but those are extremely minor "complaints".

[MER, 6/02] discovered this place for lunch, and loved it. We went there for dinner, and both loved it. I normally don't think that the decor or atmosphere of a restaurant is all that important (a restaurant-critic friend of mine once formulated a law that the quality of food was usually inversely proportional to the number of hanging plants). But this place is certainly an exception: It has one of the most distinctive decors I've seen, and it added greatly to the enjoyment of our meal. It was hot, so we opted for salads: bruschetta, caprese (tomato, mozzarella, and basil), and chicken pesto; and I also had the La Pizzetta sandwich: tomatoes, romano cheese, hot soprasata, marinated mushrooms, artichoke hearts, sun-dried tomatoes, basil, and mozzarella in a panini. For dessert (which we had to eat, since we were seated next to the display case, which kept tempting us all during the meal), we shared a wonderful strawberry cake. The only thing that slightly marred our enjoyment was somewhat slow service, but since we weren't in a hurry, and the atmosphere was much like sitting in an outdoor café somewhere in Europe, we didn't mind.
[LGr, 11/11] said: "This afternoon, my husband and I had lunch at Caffe Espresso. Before I begin on the food, I just have to mention that the restaurant has great ambience. When inside, you feel like you are in a little restaurant tucked away off a cobblestone road in some magical city in Europe. It is quite a shock when you leave and find yourself at Main and Transit in the middle of a strip mall. The atmosphere is not the only great thing about this place; the food is very good as well. We started off with the coconut shrimp appetizer. It came with six butterflied shrimp that had a crisp, golden, coconut coating. The shrimp were accompanied by a spicy remoulade and a sweet mango sauce. As our main course, we both had 'The Italian Job' panini with side salads. The panini consisted of hot sopressata, prosciutto, roasted red peppers, mozzarella, and sriracha mayonnaise. The ingredients were pressed in between an herbed foccacia, which, if they told me was not homemade, I would swear they were lying. The most disappointing part of the meal were the dull, $4, side salads that did little more than serve as a garnish to our sandwiches. For $4, I would expect more than a small pile of mesclun greens and croutons. However, I have to admit that the house, basil-infused, balsamic dressing is very tasty. Although we were seated next to the dessert case, and the offerings were very tempting (the homemade tiramisu had my eye), we opted to skip dessert this time. Instead, we ordered two cappuccinos that were just as indulgent. The waiter piled the freshly steamed foam into minature mountains that overflowed our cups. The freshly brewed espresso was warm and rich, and the perfect ending to our meal. Lastly, I must mention something about the water. My husband and I drink a lot of water and usually find ourselves parched at restaurants, waiting sometimes impatiently for the waiter to return with refills. The service here was wonderful, and our water glasses were filled almost as soon as they were empty. We cannot wait to go back for dinner."
[SR, 10/08] said: "While visiting family and friends in Buffalo over the Columbus holiday weekend, I met a friend for dinner here on Saturday night. I wasn't terribly hungry, so I ordered a shrimp and mango salad. It arrived with Mandarin oranges instead of mango, which seemed a little strange, since the server never said anything about being out of mango and didn't say anything when she brought it, either. It was good, anyway. My friend had eggplant parmesan, of which I tried a couple bites. It was delicious."
[KKr, 10/07] said: "I just ate lunch at the Caffe Espresso with my sister. It was the second time I had been there, and we decided to go there because we enjoyed it the first time. We sat at a table in the back where you can see people preparing the food. I sat and watched our waitress prepare our food with her bare hands. She did not put any gloves on. She touched each part of my sister's salad in between waiting on tables, taking money from customers, and going in and out of the kitchen. There was a sink right next to the area, but she did not wash or even rinse her hands once. My sister told her that she could not eat it, because she saw her make it with no gloves on. She was obviously very upset, because she never came back to our table again. We flagged her down for the check and then waited 20 minutes for her to take our money. We finally had to leave and left enough money on the table for the bill but no tip. We will never go to this restaurant again, and we will be telling everyone about our experience. And I should also mention that the manager knew of the situation and never came to our table, either. Terrible!!!!"
Review from more than 10 years ago:
On the other hand, [SMD, 1/04] said: "What a gem this place is, tucked away in a strip mall at the Main and Transit intersection. A friend and I enjoyed a very delicious lunch here recently. I opted for the chicken pesto pannini with a side salad. The paninni (an Italian grilled sandwich) was delicious, as was the salad with a terrific, house balsamic dressing. My dining companion had the roast beef paninni with a cup of the day's homemade vegetable rice soup. He reported that the vegetable rice soup was as delicious as it looked and was loaded with veggies and rice. We splurged on a dessert of filled-to-order canolli's, which were also excellent. This spot also has "dinner" selections on the menu and an extensive coffee menu. Our server was friendly and knowledgeable, and the restaurant was clean and nicely decorated. I can't wait to return, as this was one of the most pleasant dining experiences I have had in a long time."
---
Cala's Kitchen & Catering.
6888 Erie Rd. (Rt. 5)
(at Nettle Creek Dr.),
Highland-on-the-Lake (Town of Evans).
947-5211.
[5/16/13] Given 3½ (out of 4) pennies by Anne Neville, Buffalo News "Cheap Eats" restaurant reviewer.

Breakfast & lunch; dinner only on Friday.
---
Cammarata's Restaurant.
6336 Robinson Rd.
(east of S. Transit Rd.),
South Lockport (Town of Lockport, Niagara County).
433-5353.
[WHN, 7/07] says: "We met some friends from Lockport at Cammarata's for dinner on Friday night. Based on their recommendation, my wife and I both had one of their Friday night specials, Italian broiled fish, which the server said was haddock topped with tomatoes and peppers. Actually, the fish was covered by a thick tomato sauce with a few chunks of canned tomato and one or two pieces of green pepper—the same sauce used on the accompanying side of spaghetti. The salads were OK, but nothing special. However, the New England clam chowder was very good. Far from the best Italian food we've eaten, but not the worst either."
---
Campfire Grill.
3003 Walden Ave.
(east of Dick Rd.,
west of Transit Rd.),
near the Amtrak station),
Village of Depew (Town of Cheektowaga).
725-9969.
In the former location of Skaros Family Restaurant.

[KRN, 11/17/14] says: "We visited this revamped restaurant on Sunday, 11/16/14, for breakfast. They have an interesting menu, plus a specials board. I had Home Style (Buttermilk) Biscuits and Gravy with 2 eggs cooked to order and home fries ($6.50), and I added sausage to the country gravy for $2.00 more. It came to the table steaming hot; the biscuits were tender, eggs were cooked as ordered, and the potatoes were nicely browned, without being burned. Coffee was $2.00 and was hot and good, but was served with creamer instead of half-and-half or cream. I was happy with both the taste of the food and the serving size. L ordered The Fisherman's Favorite Omelet, containing shrimp, real crab meat, and spinach, covered with hollandaise sauce. It was served with home fries or fresh fruit and toast for $9.00. L was satisfied with the omelet. The staff needs a little more training with little things, such as removing plates when people are finished, but they are young. Lunch is also served, and both the breakfast and lunch menus have some selections that are not common in WNY. An example on the lunch menu was the Kodiak Burger, consisting of a fresh beef patty topped with caramelized onions and BBQ sauce, with 2 grilled-cheese sandwiches for a bun, $10.00. It is served with a choice of French fries, Campslaw, baked beans, or fresh fruit. If your in the mood for something just a little different, this is the place. We will return. Credit cards are accepted."
---

Campobello's Cucina Italiana.
9334 Transit Rd.
(at Casey Rd., in Transit-Casey Plaza)
East Amherst (Town of Amherst).
636-8770.
Bill says:

[7/27/13] Because we order from Campobello's at least once a week, I should probably bring my review up to date. Their food (at least their take-out; we haven't dined in in years) is really quite good compared to take-out that we've had from other places and in other cities. Among the items that we eat often and enjoy are their cheese-&-pepperoni pizzas (Buffalo-style, definitely not NYC-style, but still edible and good for Buffalo-style), spiced grilled chicken subs, "assorted" subs (ham, salami, capicolla), chicken-finger subs, wings, chef salads (we had a really nice, family-sized one recently, chock full of veggies, with Italian dressing on the side), Sicilian tomato salads (lettuce, tomatoes, onion, and chickpeas, with Italian dressing on the side), pasta with broccoli (with olive oil, garlic, and herbs), cheese ravioli, veal marsala as well as francese, chicken parm, scallops & broccoli with oil & garlic, and—my favorites—pasta giardino (with broccoli, sun-dried tomatoes, artichokes, mushrooms, and carrots in an oil & garlic sauce) and pasta pezzemolo (with zucchini, tomatoes, oil, garlic, and spices). Chicken, shrimp, imitation crab, and scallops can be added to any dinner order, and there are a variety of pasta shapes to choose from. The food is all high quality and not at all greasy. I said "take-out" above, but I really meant "delivery", and that's the only place where they could improve. As RM noted below, you need to have them repeat your order to try to avoid errors. That won't avoid them completely, however: Last week, we ordered a hot-sauce chicken-finger sub with bleu cheese, but what we got was a BBQ chicken-finger sub. My son ate it anyway. 15 minutes after he finished eating it and pointed out to me that it wasn't what we had ordered, our doorbell rang again: a Campobello's delivery guy with our hot-sauce chicken-finger sub!

[8/25/12] Last week, when one of our daughters, our 7-year-old granddaughter, and friends of theirs with two toddler-aged kids came over for a swim, we ordered cheese-and-pepperoni pizza and mild (not plain) wings from our old stand-by place to get delivery from: Campobello's. The pizza was their usual, which (for Buffalo-style pizza) is pretty good, and their wings were surprisingly good (though next time, I think I'll order at least some that are medium: Even for my spicy-food-hating tastebuds, their "mild" was indistinguishable from "plain"). We had some of the wings as leftovers a couple of nights later, and they were still pretty good (though, this time, I added some Frank's Hot Sauce).

[5/08] Good Italian cuisine. Informal. Huge portions. Good desserts. Inexpensive. They also do takeout and delivery, which [MER], my son, and I take advantage of at least twice a week.

Reviews from more than 10 years ago:

[7/04] I just had a scrumptious special here last night; they really should add it to their daily menu: chicken romana—a boneless breast of chicken grilled with herbs, served over pasta with tomatoes in a garlic and oil sauce with pine nuts.

[8/01] Another new addition to their specials menu (though it seems now to be available every day) is pasta Giovanni: pasta with lots of artichokes and lots of sun-dried tomatoes in a creamy pesto sauce (almost like an Alfredo sauce)—scrumptious! We also like their wings.

[7/01] Although we've had some bad experiences here with service, the food has always been good, and some recent menu additions have made it even more interesting: I am thinking in particular of their pasta giardino (pasta in garlic and oil, with veggies) and a recent special: gnocchi with artichokes in a tomato cream sauce.
[RM] said:
[8/12] "I like taking out from Campobello's if I am in the mood for reasonably priced, medium-quality, chicken parmesan. I try to stay away from their antipasta, and find their pizza not to my liking. It is also a place to stop in at for a relatively quick bite of reasonable Italian food. If you want to spend a bit more time/money, I prefer Carmine's. In addition, if you have food delivered from Campobello's, it often takes an hour or more, so be prepared. Also, when ordering, have them read back your order to you; they are prone to making mistakes."

Review from more than 10 years ago:

[5/00] "Consistently good, basic Italian food at a moderate price. Ideal for take-out/delivery. Pizza is just fair. Service for sit down can be very slow."
[NH, 5/09] said: "Well, we went to Campobello's Cucina Italiana on Transit Road last night. Highly recommended by my daughter and the reviews in your report. What a zoo in there. Walking in the only door, we found ourselves at the take-out counter along with many other patrons. There was a sign: "Please Wait to Be Seated". Nobody was around to take names or let you know how long a wait it would be. The girl behind the take-out counter was very frazzled with the phone constantly ringing and running in the back to retrieve take-out orders. I finally went up to her and asked her if there was a hostess. She replied, 'Oh yes, she should be out in a minute. It's very busy in there with two parties of ten.' How that involves the hostess, I don't know. Just sounded like a stall to me. She finally asked how many were in our party and what the name was. She wrote this on a take-out order pad. All this time, the hall is filling up with patrons wanting to be seated. Ah-h-h, the hostess appears. She asks me how many in our party, after seating a large party of about 10. I tell her there's just two of us. She turns around and walks thru the door into the dining room letting it close behind her without a word. I'm thinking, should we follow her, is she checking on table availability? What's going on? Suddenly, I see her turn around looking for us so we both scooted thru the door. There were probably about 10 empty tables/booths. We ordered our food. Fettucine Rosé with a side of sausage, and spaghetti and meatballs. First, the salad showed up, which was a large, crisp, lettuce salad with cherry tomatoes, black olives, chickpeas, etc. Very good. Then came the entrées. Mine was swimming in way too much sauce, and, as usual, the pasta was boiled in 'saltless' water. What's up with that anyway? Everybody knows you should salt your pasta water. The sausages were a mushy mess and had no flavor whatsoever. My husband's spaghetti and meatballs were not much better. Spaghetti boiled in saltless water, and the meatballs were absolutely awful. They tasted like a big ball of wet cake. I don't think there was any meat in them at all. No spice, no flavor. The spaghetti also was swimming in a pool of water underneath. All in all, it was a very unfavorable experience, and we will never be back."
[WHN, 10/05] said: "We tried to eat here, but after being seated by the hostess...we waited...and waited...and waited...nearly half an hour...for someone to acknowledge our presence, bring water, take a drink order, or something. Anything! It was mid-week, and there were only a few tables occupied, so they weren't at all busy. The only waitress walked by our booth several times, but ignored us. We left. No one noticed."
Reviews from more than 10 years ago:
[DJZ, 10/03] said: "I recently visited Campobello's Cucina Italiana. The food was fantastic. Their baked haddock was out of this world. My wife enjoyed the chicken parmesan. She allowed me to taste it. As much as I loved my meal, I secretly wished I too had ordered the chicken parmesan. The staff was helpful and courteous. The portion sizes were very large. Neither I nor my wife were able to finish it. The prices were very reasonable. Campobello's was such a pleasant experience. I would highly recommend this restaurant. Five Stars!!!"

[GCR, 11/02] said: "What happened!!!!! I have been a long time patron. We do not live close, although just in Tonawanda; we only eat at Campobello's 3-4 times a year, but have been going there since they were around the corner at the end of the plaza. I dined there with another follower on October 30, 2002. Our hostess was very pleasant and made sure we were happy with our seating. The restaurant wasn't too busy, but the table next to us were having a conversation about the poor service. Our waiter was very pleasant also. He took our order: We decided on seafood bisque for my friend, and I ordered minestrone. We waited and waited. So did the table next to us. Finally, the waiter reported to us that there were no clean bowls. I thought he should have washed some, but, hey, maybe they are union. We finally got our soup; it was good. We ate it slowly, because we were given teaspoons; the soup spoons were dirty, too, we were told. I ordered an appetizer: artichokes. I got a good-sized portion of canned artichokes with Italian dressing on top. Oh well, wrong choice, I guess. I decided to eat them with my bread, just to make the best of it. The bread was stale, very stale. The waiter, when asked, told me it was the only bread in the house. Wrong choice again. I ordered brocciole. It was very good; it was served with ziti, pasta of my choice. My friend was eating very, very slowly. I asked her if she didn't like her dinner. She said she couldn't eat it by twirling it on her spoon because it was a teaspoon. Larger spoons must be dirty, too! After a few minutes, she said it didn't matter because the spaghetti was cut into small pieces. If this is to be what the restaurant has become, we won't dine there any longer. Quantity is not the question; we always look for quality. They should look for it, too, because it certainly was[n't] there that night."
---
Candy Apple Cafe.
81 Buell St.
(north of Clarence Center Rd.),
Village of Akron (Town of Newstead).
542-4155.
[KRN, 7/12] says: "We ventured north and east to Akron, NY, after hearing about this place. My wife ordered the 'Homemade Hash' and eggs with toast, off of the special board, for $6.99, and added a side of home fries for $1.89. It was the best hash either of us have tasted in WNY. I went with the eggs Benedict for $5.99, which were good. The home fries were hot and not greasy. Coffee was $1.39, steaming hot, and very good tasting. Service was excellent. The Bank of Akron hides the little strip plaza that is home to the Candy Apple Cafe. A nice place with a lot of local people, busy on a Sunday morning (10 A.M.), but there always was a table or booth available while we were there."
---
El Canelo.
3670 McKinley Pkwy.
(in McKinley Plaza, near Blasdell),
Town of Hamburg.
822-1220.
[StP, 10/10] says: "This is a recently opened location of the restaurant [that used to be at] Dingens St. in Buffalo. My wife and I visited this restaurant on Friday night, 10/15/2010. We had eaten at the Dingens St. location and liked the food, so we thought we would try this location, which is located closer to our home. The restaurant is located in the McKinley Plaza, across from the McKinley Mall. The location and lighting of the exterior make it a little difficult to spot at night, so you may not see it driving by, unless you're looking for it. It is worth looking for! The food here is outstanding. The place is not fancy, like the popular chains you may have visited, but the food is much fresher, tastier, and less expensive. Service was good and attentive. First out comes a large bowl of fresh chips and a very generous bowl of spicy salsa. No need to continuously look for the waiter for refills. Excellent! The menu is quite extensive, with some interesting offerings, which makes it difficult to settle on a choice, but, for this first visit, we tried the basics. My wife had mixed fajita grill, which included shrimp, chicken, and chorizo. It was a very generous, sizzling plate. The flavors were outstanding, not bland as many other restaurants serve this dish. I had the burrito special: two large burritos, one stuffed with chicken, the other with beans, both covered with a tangy sauce, fresh lettuce and tomato, and a very large dollop of sour cream. All of this for about $20! This is by far my favorite Mexican restaurant in WNY. The one negative in this visit was that the liquor license has not arrived yet, so soft drinks will have to do instead of Margaritas or beer."
Reviews of the now-closed, Cheektowaga location:

[LCo, 6/08] says: "I tried the Vegetable Fajitas at El Canelo. It's a skillet of grilled peppers, onions, mushrooms, and tomatoes served with refried beans, Spanish rice, guacamole, sour cream, and tortillas on the side. The grilled vegetables didn't have much seasoning, but in the tortillas with everything else they were good. I ordered my fajitas with no sour cream and no cheese, and they had no problem with the change. The service was fast, and we had plenty of chips and salsa at our table. Luckily, it looks like they got their liquor license sometime in the past 4 years, so everyone can get their margaritas and Negra Modelos."

[ASh, 7/04] said: "Just wanted to say that El Canelo is by far an excellent and very authentic Mexican restaurant. I wish it was located closer to my home...but nonetheless I enjoy the food. The waiters/waitresses are courteous, the food is prepared quickly and accurately, and the hot sauce is fantastically hot!!!! If you crave Mexican...this is not a chain like the now defunct Chi-Chi's or the very commercial Don Pablo's....El Canelo is authentic in every way!"

[DaS, 3/04] said: "This is no chain joint; those are real Mexican cooks and waiters and Spanglish grammar in the menu. Lots of authentic Mexican dishes, including tamales, fajitas, crab quesadillas, and stuffed poblano peppers. They have steaks, seafood, vegetarian entrees, and a children's menu. My wife raved about her chicken and chorizo (Mexican sausage) fajitas. I had the "chile verde" beef tips in green sauce, also exquisite. The entrees came with hot flour tortillas, rice and beans, and guacamole salad. The homemade salsa and chips you get while waiting for your food are great. Most entrees are from $6 to $10. The lunch menu is cheaper. A drawback for some people, they don't have their liquor license yet, but the service was great, and the food was memorable. Yuppies and families with children seemed comfortable with the ambience, somewhere between Tijuana and a truck stop on Route 66. There were plenty of delicacies on the menu that we're eager to try next time, so we'll definitely be back. Adios Don Pablo!"

[KAP, 2/04] said: "Still no license to serve alcohol, decor not so pretty, but mighty fine alternative to what passes for Mex in these parts! Salsa with real cilantro (not like the Prego-style Gramma Mora's still uses). Prices great; food choices plentiful. 3 folks, 3 full dinners, plenty of sodas (including some Mex ones), and sopapilla's (OK, but they were not the puffy doughy concoctions I was hoping for)—all for under 40 bucks!"

[MBu, 12/03] said: "I have been enjoying this gem of a restaurant for a few weeks now.... "El Canello" is on the site of the old Nickel City Cafe at Exit 53 Dingens St. and is the first Mexican restaurant I've found locally that suggests real Mexican cafe food, that is, un-Americanized, tavern-style, very authentic. Shredded beef, catfish, unusual cheeses, real tortillas, tacky decor (I love it). They'll spice the food to your request, but don't challenge them on that. They have bottles of hot green sauces from the Yucatan that will kill you. I spent months in Mexico City on a too-low per diem budget, eating and enjoying street-corner food, and this brought it all back. I can't stay away. And it's pretty much at street-corner prices. We've never left hungry, and haven't spent more than $25 (!). Two negatives: beer license still pending (as of 12/16), and no mole sauce. Went there again last night. Filled with truckers off the Thruway, and one grammy-nominated musician (got his autograph, a whole 'nother story)."
---
Cannery Restaurant.
48 John St.
(in the Pillar and Post Inn, at Regent St.),
Old Town Niagara-on-the-Lake (Niagara Region), ON, CANADA.
1-905-468-2123; 1-888-669-5566.
[WHN, 9/9/13] says: "On Sunday, 9/8, G and I went to the Cannery in the Pillar and Post for their brunch buffet. We had both been there for brunch before, but not in many years. We both had made-to-order omelettes—veggies and cheese for G, cheese and mushrooms for me. There was a huge array of side dishes to choose from: bacon, sliced ham, sausage, prime rib at a carving station, potatoes, several pastaa, salads, smoked salmon, mussels, fish, desserts, etc. Way too much to eat or remember, but all the food we tried was top quality, and the service was very good."

[JCr, 1/06] said: "On 1/28, my fiancée and I stayed up in NOTL and dined at the Cannery and Carriages restaurant located at the Pillar and Post. As far as the restaurant itself goes, the atmosphere and ambience are very good, as well as the service. For our meal, she started with a simple greens salad with a sun-dried tomato vinaigrette, and I had a Caesar salad. Our salads were both very good; however, I was not big on the bacon bits that were in my salad. For our entrees, she had the pork medallions served with asparagus and chivie mashed potato. She said that this was good overall, but the pork could have been more tender and moist. I chose the 8oz. filet mignon, accompanied with green beans, mashed potato, and a five-onion ragout for the filet. The filet itself was one of the smaller 8oz. filets I have seen, looked about half the size of Fiamma Steak's filet. The filet did have a funny taste about it, though I couldn't tell if it was because of the five-onion ragout or because it was Canadian beef; if the taste was from the ragout, it surely didn't go well with the steak. We split the creme brulee dessert, which was very good, and also had a couple glasses of wine as well. Overall, it was a pleasant experience but certainly not worth the $145 Canadian after tax and tip, at least in comparison to a dinner for two you can have in Buffalo for the same amount of money."
---
Cantina Loco.
191 Allen St.
(at the northeast corner with Elmwood Ave.),
Allentown/Elmwood Village red section (City of Buffalo).
551-0160.
Mexican.

Same owner as Bourbon and Butter, Seabar, and Tappo Restaurant.

[2/3/12] Given 3½ (out of 4) stars by Janice Okun, former Buffalo News restaurant reviewer.

[AMB, 7/27/15] says: "Cantina Loco has a new, pleasant, outdoor-seating area and bar—perfect to take advantage of after the long winter! Cantina Loco's is sort of a courtyard off Elmwood, with picnic tables."

[RHo, 6/12] said: "Yesterday [6/5/12], three friends and I went to Cantina Loco for dinner. It was my first time, but the other ladies had been before. We ordered a pitcher of margaritas for $28. I'm not a big drinker, but the margaritas were great. I ordered a vegetarian taco, which, to my joy, does not come with cheese. It's a rather large, flour tortilla with lettuce and pico de gallo. I was delighted to see that the tofu was battered and fried, like a fish taco. The taco was great, very filling, and only $4. I also got to try some of the house salad, which was really fabulous. We shared a basket of chips with guacamole. The guacamole had chunks of avocado and was very tangy. We had a great meal, but this restaurant is not a great place to catch up with folks, because it is incredibly loud in there, almost deafening. Next time, I would get take-out. One more thing: We were accidently brought a plate of nachos, which we sent back, because we had not ordered them, but they were beautiful and looked delicious."

[JoM, 4/12] said: "I have been to Cantina Loco a few times, both for the bar and also the food. This is definitely a happening place, as, almost any night of the week, there is a wait for a table. They do take reservations, if you call in advance. They have an extensive tequila menu, and the margaritas are excellent; in fact, they serve margaritas by the pitcher, which is the way to go if you're dining at a table with a few people. The entrees are served in wax-paper-lined, small baskets to collect the droppings from the meal. I've had the chorizo burrito as well as the steak and cheese burrito, and I was glad to have the wax paper to collect the mess. Once I was done with the actual burrito, I returned to the basket for the leftover droppings. Both of these burritos have so much flavor, I really can't decide which to recommend more. So I suggest you go twice and try one of each. The nachos locos is huge and a true bargain for $7. I was with a group of 6 and we split this as an appetizer before our main courses arrived. According to the bartender, they plan to install a smoker outside on the patio, and will have a Tex-Mex menu outdoors once the summer weather allows. This is a fun place with great food and drinks. I recommend!"

[DJM, 2/12] said: "Would recommend to all. Went with a friend several weeks after Cantina Loco first opened, without reservations, at around 9:15 P.M. on a Thursday. Place was full; all tables were taken, and there were exactly as many patrons as stools at the 20+ person bar. Host was very friendly, but wasn't sure he would be able to get us a table before they stopped serving food (10:00 P.M.). We opted to stay in the bar area, and shortly thereafter a spot for two opened up at the bar. Bartender was very friendly and took our order promptly. I ordered a carnita burrito; Friend ordered chorizo burrito and chips with guacamole. My burrito was delicious and exactly as described on their online menu. Friend truly enjoyed his burrito, but was commenting how, 5 minutes after finishing, he was still experiencing an uncomfortable amount of heat (presumably the chorizo was a bit spicy, and he believes the generic 'grilled peppers', as described on their menu, were jalapeno or other, similar, Scoville-heavy pepper). Guacamole was fresh and tasty; chips were light, crisp, and also very good. The meal was inexpensive, and the burritos were filling and delicious. However, I do take exception to two things I noticed that evening, both of which could easily and inexpensively be remedied by Cantina Loco, if it so desires. First, presentation of burritos: Cantina Loco seems to know that the burrito wraps do not stand up to the substantial amount of 'filling' for the burrito, so they are served open-faced and with a fork. Sure enough, after folding it and having taken less than two bites, the burrito began to fall apart, and by that I mean the wrap itself crumbled into multiple pieces. Unfortunately, burritos are served in paper-napkin-lined, plastic, French-fry baskets. To say the least, it's a bit tricky to use a fork and eat a moist burrito, as it falls through the basket's many large holes, and the paper napkin begins to stick to, and become intertwined with, the burrito wrap. Secondly, their margaritas taste great, but are served in glasses that turn inward at the rim. Trying to drink from such a glass is tricky and resulted in a couple of small spills. Simply serving burritos on traditional plates would easily eliminate the only deficiency I noted with them. (Note: patrons next to us ordered non-wrap menu items and they were served on standard plates.) Likewise, providing patrons with straws for their margaritas (or acquiring and using an entirely new set of margarita glasses) would eliminate the only problem on the beverage end. Ultimately, the food was inexpensive, served quickly, and was great tasting; will definitely return."
---
Canyon Creek Chophouse.
6380 Fallsview Blvd.
(in the Fallsview Casino Resort),
City of Niagara Falls (Niagara Region), ON, CANADA.
1-905-354-0030.
Online reservations available via OpenTable.com.

[SAS, 4/07] says: "Hours: 11:30 A.M.—2:00 a.m., 7 days a week. My wife and I had a delicious meal here last Friday. We squeaked in without a reservation at 5 P.M., but it was very crowded by the time our salads arrived. Reservations are recommended. My Caesar salad was tasty, arriving with a few anchovies on top, as I had requested. My wife had a toasted goat-cheese appetizer, which I tasted and enjoyed much more than any warmed brie any day (but that's just me). My surf and turf (sirloin and 1/4 lb. of king crab legs) was cooked to perfection. My wife was very pleased with her salad with cooked salmon. Our bill came to CDN$100 with tip and tax. Our only complaint was with the music volume, which seemed to rise as the dinner progressed. Management addressed our concern, however, and "Old Blue Eyes" crooned at a normal level for the rest of the evening."
---
Cappelli's Pizzeria.
3643 N. Buffalo Rd. (Rts. 240 & 277)
(between Milestrip Rd. & Webster Rd.),
Webster Corners (Town of Orchard Park)
662-2290.
[WHN, 3/4/13] says: "Reasonably good, thick-crusted, Buffalo-style pizza. Light on sauce, which is how I like it."
---
Captain's Cove.
829 Dick Rd.
(between Genesee St. & George Urban Blvd., near the Buffalo Niagara International Airport),
Town of Cheektowaga.
632-4810.
[WHN, 1/07] says: "If you like deep fried fish and seafood, this is the place to go. The Admiral's Platter ($20), with fried fish (perch, I think), fried scallops, fried shrimp, fried clam strips, and French fries, plus cole slaw, is way too much for two people, and will provide enough artery-clogging grease to last for months. The food is good as this sort of "cuisine" goes, but a little goes a long way. They also offer non-seafood items, such as steak and fried chicken, as well as additional seafood items like fried oysters, crab cakes, lobster, and crab legs. Eat in or take out."
---
Carbone's Pizza and Subs. —WARNING: WEBSITE LOADS SLOWLY & MAKES LOUD NOISES!
568 South Park Ave.
(at Hamburg St.),
Old First Ward (City of Buffalo).
855-1749.
1126 E. Lovejoy St.
(between N. Ogden St. & Bailey Ave.),
Bailey-Lovejoy (City of Buffalo).
897-5098.
---
Caribbean Experience.
2897 Bailey Ave.
(south of Kensington Ave., between Roosevelt Ave. & the Rt. 33/Kensington Expy.),
Kensington (City of Buffalo).
838-5131.
Review from more than 10 years ago:

[MEL, 7/98] says: "I ate at their booth at the Friendship Festival, so this may be cheating. But this is a pretty good place. I had wonderfully tender jerk chicken (which was a bit milder than normal for a Jamaican restaurant—something I personally don't mind) and OK curried chicken (which was, however, infested with carrots, not something I enjoy)."
---
Carlos' Cantina.
204 St. Paul St.
(between James St. & Garden Park, downtown),
Downtown St. Catharines (Niagara Region), ON, CANADA.
1-905-687-4002.
[LT, 1/09] says: "I should have written this review months and months ago. Over a year ago, my husband and I found this place online. We were looking for a new place to go, a reason to further explore near our new hometown of Buffalo. The exploration took us across the Peace Bridge. This restaurant is a reason to go to St. Catharine's. It's worth the drive to go for lunch, explore the city a little bit, work up an appetite, and go back for dinner. This is Mexican food at its best. A notch above the stereotype of a Mexican joint, to say the least. Satisfying, honest, homemade, high-quality fare. The menu itself is not a typical list of combinations of burritos, enchiladas, and tacos, but well-thought-out and -crafted meals. Not a huge menu, but more than enough to make the choice a tough one. Plenty of vegetarian options and rotation of specials not found on the menu. We have been there enough times to have tried about half the menu, and every time I try something else, it becomes my new favourite. Their vegetarian chili is sublime, full of veggies, beans, and extra-firm tofu. Spicy in that flavourful way, not just for the purpose of burning the roof of the mouth. The vegetarian burrito is, quite simply, a flour tortilla wrapped around some of this gorgeous veggie chili, baked with a little cheese on top. Heavenly! Last time we were there, my husband had a chicken mole enchilada special. He says the mole is the best he's ever had—dark and rich, not too spicy, and with just enough cocoa to tease the senses. We both had the soup of the day—a vegetarian jalapeno corn chowder. It was smooth and creamy, not too thick, with the unmistakable smells of cheese and peppers, yet just spicy enough to taste the jalapeno and have the sweet corn cool off your mouth at the same time. The trio of salsa served with their wonderfully crisp chips is a great combo—one hot and spicy, one mild but full of warm seasonings and a slightly sharp green. The chips themselves are not the oily type found elsewhere, but a very slightly salted, snappy chip that does not get in the way of anything you dip it in, yet tastes wonderful all on its own. We have never been greeted with anything but a smile, friendly chatter, and a warm welcome. Carlos himself, although always busy, seems to have time to chat for a minute or two, particularly if you are fawning over his establishment the way I do. I wish there was not a border between us and this lovely, homey place. We would be there so much more often."
---
Carmelo's Restaurant.
425 Center St.
(east of S. 4th St.,
west of Niagara St.),
Village of Lewiston (Town of Lewiston, Niagara County).
754-2311.
[7/18/14] Listed as one of the "10 Essential Places to Eat in WNY" by Donnie Burtless, Buffalo Eats

[9/3/10] & [9/28/07] Given 3½ (out of 4) stars by Janice Okun, former Buffalo News restaurant reviewer.

[HeS, 11/5/14] says: "I recently (11/4/2014) dined at Carmelo's in Lewiston, and I'm wondering whether it's under new management or has a new chef. It used to be an excellent restaurant, using fresh, local ingredients with interesting flavor combinations, with a good wine list, and always several specials. Now, it seems to have a much smaller menu, with no creativity, and a set, small, wine list. No specials were offered. The food was very average, and the wait staff all seem to be very young/inexperienced. Too bad; it used to be a really special place."

[SMD, 10/30/12] said: "Saturday night, 10/27, my partner and I took advantage of a gift certificate that I had received for my birthday, and headed to Carmelo's in Lewiston. We were promptly seated in the front room in a cozy corner, just as we prefer. To start, our server, April, brought us Italian bread with an herbed topping, accompanied by olive oil and marinated vegetables. Feeling adventurous, we ordered the charcuterie board for our starter. It included lamb liver pate, pork rillettes, and head cheese, plus two local cheeses: one was a ricotta salata, and the other I can't remember the name of, but it was similar to a thinly sliced parmesan. Remembering the horrifying tales of my childhood in which my grandparents ate the dreaded 'head cheese', I was apprehensive, but found it to be absolutely delicious. We really enjoyed everything on the charcuterie board. For my entrée, I ordered the Papardelle Bolognese, and my partner had the Pork Braciole. My Bolognese was perfectly seasoned, and the pasta was light. I enjoyed it very much. My partner devoured his braciole, which came with edamame, a unique touch. We shared an apple cake, with almonds and whipped cream. The dessert menu indicated that all desserts were made in house. The cake itself was very cold, and, while it had a good flavor, it was underwhelming. I wished that we had opted for the tiramisu with Nutella ice cream, which the neighboring table seemed to be enjoying very much. Before tip, our bill came to $80, which included a pre-dinner cocktail for me, charcuterie board, entrees, and a dessert. The service from April was attentive throughout. We thoroughly enjoyed our first dining experience at Carmelo's and plan to return very soon."

[WHN] said:

[9/3/12] "Saturday night, 9/1, we met my sister- and brother-in-law at Carmelo's. We were seated in the front room, with a crowded and noisy bar. We shared a $34 bottle of Nebbiolo and were presented with Carmelo's traditional, mildly spicy, giardiniera salad of olives and celery, along with Italian bread and olive oil. For appetizers, G had ratatouille, which she liked except for the unusual addition of okra. I had shrimp, served with the heads on, over a bean ragu. Unlike The Travel Channel's Andrew ('the brains are the best part') Zimmern, I cut them off. Since they were not peeled, I left pieces of the shell in the bean mixture, which made it difficult to eat. Nevertheless, the shrimp were fresh and very flavorful. My sister-in-law had squid-and-arugula salad, while her husband had meatballs. They are from Lewiston, often dine at Carmelo's, and have enjoyed these appetizers before, as well as the zuppa di pesce, which they had as mains. Some dishes are available in small and large sizes, so, for her entree, G had a small order of pappardella Bolognese, which she said was as good as her favorite version at Curly's. G also had a side order of Swiss chard, which was, quite literally, swimming in olive oil. She didn't like it at all, as it had way too much oil. I had wild-caught sockeye salmon, served over gazpacho, with shitake mushrooms, roasted sliced beets, and fennel. It was fresh, very flavorful, and delicious. With dinner, we each had a glass of wine. The meal cost $100 per couple before the tip. Overall, a good meal, with good service. But G, who had not been to Carmelo's before, said that she prefers Casa Antica, across Center Street."

[6/11] "Saturday night, 6/24/11, I went to dinner at Carmelo's with a group of family members, including my visiting niece from Nantucket. I had not been there for dinner in nearly a year and a half. To start, two of us ordered mussels. They were out of mussels, at about 7 o'clock, so I switched to fried squid over arugula, with a mildly spicy dressing. The other person switched to beet salad, which several others had also ordered. Another person ordered meatballs, and one ordered a mixed-greens salads. Food came out of the kitchen very slowly. Several minutes after seven of us had received our appetizers, the meatballs had still not been served. The server apologized and said the chef was preparing them, and it would be just a few more minutes. We started and were more than halfway through when the meatball-ordering diner told the server to cancel his meatball order. After going back to the kitchen, she returned with a mixed-greens salad for him, which she said would be at no charge. Eventually, the meatballs did arrive, after the rest of us were finished with the course. The starters were all very good. Let me make it clear that this was not the server's fault, but some kind of problem in the kitchen. For the main course, four of us ordered an evening special of sauteed sea bream, served on a Swiss chard pancake, with roasted red peppers. It was delicious, but the serving size was more like an appetizer or a tasting-menu course than an entree. I would guess the fish might have weighed 2 oz., if that. Two people ordered another evening special, whole roasted brazino. One ordered bavette steak, which was also tiny—about 2 mouthfuls by the diner's account (maybe a slight exaggeration). Lastly, another ordered scallops over pasta in a cream sauce. The size looked all right to me, but I don't know how many scallops were in the dish vs. pasta. We shared several desserts that were very good. In total, the 3-course meal took about 3½ hours, including perhaps 20 minutes for drinks at the bar beforehand. The quality of the food was very good, but the quantity was minuscule in 5 (or possibly 6) out of 8 entrees. The service on the server's part was very good, but the kitchen let her down. I've eaten at Carmelo's many times over the years, as have the others in our group, and the food was always excellent, but, based on last evening, I would have to reduce their rating drastically. The meatball fiasco and tiny entrees made the evening feel like an episode of Gordon Ramsay's Kitchen Nightmares. I would hope it was just an off night in the kitchen."

[5/10] "My wife's sister told us Carmelo's was having Mothers' Day brunch again this year. Since we enjoyed it so much last year, we said we would like to go again. As it was last Mothers' Day, the food was delicious. The menu was somewhat different than 2009, and far above an ordinary brunch. A number of us had 'Ultimate Benedict', lump crab meat and pork belly over focaccia, topped by a poached egg and tarragon nage sauce. My sister-in-law had never had pork belly, but I assured her that it was delicious and not usually fatty, so she ordered the dish and thought it was excellent. A number of people had steak and eggs—bavette steak topped by a sunny-side-up, fried egg. I never heard of bavette, so I looked it up and found that it is a cut similar to flank steak. [I hadn't either, nor had I heard of 'nage', hence my editorial links above ;-)] Everyone who had the steak and eggs also enjoyed it. One or two people had in-house-smoked salmon omelette, with goat cheese, which they said was also excellent. We ordered some dishes to share—blueberry pancakes, cranberry scones, bacon, and breakfast potatoes with sausage, sauteed in truffle oil. I tried everything except the bacon, and every item was delicious. It was a wonderful meal, enjoyed by all. I asked if Carmelo's was planning to offer Sunday brunches other than on Mothers' Day, and was told they aren't, so people will have to wait another year to try their brunch. It's worth the wait."

[2/10] "Saturday night, 2/20/10, we returned to Carmelo's, along with my wife's sister and her husband. After the complimentary olive and celery salad, my wife and I had Carmelo salads with maple-basil balsamic vinaigrette and gorgonzola, my sister-in-law had a Caesar salad, and our brother-in-law had scallops over andouille sausage and garbanzo bean stew. The salads and the scallops were very good. For main courses, my wife had almond-encrusted, ahi tuna with a soy-ginger glaze and apple-and-Napa-cabbage kimchi. Since she doesn't like rare fish, she asked that it be 'cooked through'. It was, and came to the table very well done, but you can't blame the kitchen for following her request. My brother-in-law had a filet with blueberry-balsamic glaze and parmigiano reggiano and dried-tomato risotto. My sister-in-law and I had porcini-mushroom-encrusted rib veal chops, with gnocchi in a butternut-squash puree. I'm not a big fan of either gnocchi or squash, but the combination was delicious. The filet was also described as excellent. For dessert, each couple shared Carmelo's warm pastry filled with cookie-dough ice cream, and topped by whipped cream and chocolate sauce. It was an excellent meal and very reasonably priced—$15 for the ahi, $26 for the veal chop, and $25 for the 8-oz. filet. With wine, the bill before tip was less than $100 per couple. The service was excellent, even though every table was occupied throughout the evening."

[8/09] "On Saturday night, my wife and I, her sister, and our brother-in-law returned to Carmelo's for dinner. Although we had brunch there on Mother's Day, we haven't been there for dinner in nearly two years. My in-laws live in Lewiston and are frequent diners at Carmelo's. I've always wanted to try Chicken al Mattone ('chicken under the brick'), which was on the menu at Pietro's for a long time, but was never available when I ordered it, until, finally, they removed it from their menu. When I saw it on Carmelo's menu, I planned to have it, but my sister-in-law said it was the only item on the menu that she wouldn't recommend, that it was extremely salty and tasted like it had been marinated in a brine solution. So, I went to 'Plan B'. After the complimentary olive and celery salad and fresh Italian bread, we shared two servings of an appetizer that my sister-in-law did recommend: sauteed scallops over a cannelloni bean and andouille sausage ragu. It was delicious. My wife and I also shared a Carmelo salad of mixed greens and yam sticks with maple-basil balsamic vinaigrette and gorgonzola. For main courses, three of us had filets mignon with blueberry-balsamic glaze atop a Parmigiana Reggiano and roasted tomato risotto. Our brother-in law had a halibut entree from the evening specials menu. All the food was excellent. Carmelo's also has a very nice assortment of mostly Italian wines by the glass or bottle. We skipped dessert, but had coffee. The restaurant was extremely busy, with every table inside and on the sidewalk outside filled for most of the evening, and people waiting for tables, but the service was fine. I would rank it as one of my favorite restaurants, and would dine there more frequently if it were closer to home."

[5/09] "We went to Carmelo's for Mother's Day brunch with an extended family group of 16. Neither my wife nor I like buffets very much, so we were glad to find there was no buffet but, instead, a very interesting and varied brunch menu. Among the items featured were Italian lobster eggs benedict—a small lobster tail on top of poached eggs and crispy prosciutto over grilled bread, with a nage sauce, and fresh tarragon. Four people at our end of the table had them, and they were delicious. Among the other selections were omelette verde with smoked salmon, asparagus, peas, and goat cheese; frittata with peppers, sausage, tomatoes, and parmesan; blueberry pancakes with mascarpone; French toast with a rhubarb compote; and several other items that I can't recall. My brother-in-law and I also ordered a side dish of "truffle hash" to share with our wives, which turned out to be Italian sausage and potatoes sauteed in truffle oil. Everyone loved the food. My sister-in-law said it was better than Left Bank's brunch, which we haven't tried, so can't offer an opinion. It should be noted, though, that Carmelo's is not usually open for Sunday brunch, so you will need to wait for another special occasion—maybe Father's Day—and call first to be sure of their schedule."

[11/07] "On Saturday night, we returned to Carmelo's with my sister- and brother-in-law, and had another exceptionally good meal. The complimentary olive and celery salad in olive oil and balsamic vinegar, along with Italian breads, was excellent. To start, we shared an appetizer of mussels in white wine. Then, I had the Carmelo salad described above, while the others had the Tiki salad—greens with mandarin oranges, cashews, and bleu cheese with a honey-mustard vinaigrette. My wife and I, along with her sister, had the same main course we had had in August: the delicious filet mignon with blueberry-balsamic glaze, served over roasted red pepper polenta. My brother-in-law had shrimp and scallops marinara over penne pasta. For dessert, my wife and I shared a puff pastry with cookie-dough ice cream, whipped cream, and chocolate sauce. My in-laws shared an order of gelato misto with three flavors of ice cream, and biscotti. All the food was delicious, and the service was excellent as well."

[9/07] "It's been about a year since we had a mediocre "family-style" dinner at Carmelo's, as reviewed by [AFN]. Until that meal, we had always had excellent food and service, so we made dinner reservations for Saturday, 8/11, prior to attending Aida at Artpark. A couple of months ago, there was a review of the restaurant in Artvoice that raved about the meal they had. We started with the same Carmelo Salad of mixed greens and yam sticks with maple-basil balsamic vinaigrette and Gorgonzola cheese that one of the Artvoice reviewers had had. It was delicious, with the sweetness of the maple offset by the tartness of the balsamic vinaigrette. The filet mignon with blueberry-balsamic glaze that Artvoice had raved about was on the nightly specials menu. It sounds a bit unusual, but we both ordered it. It was fantastic. I don't usually associate fruit sauces with beef dishes, but the combination of flavors was remarkable, and the beef was cooked to medium-rare perfection. For dessert, my wife had tiramisu, and I had puff pastry with cookie-dough ice cream, whipped cream, and chocolate sauce. It was a huge portion that would have been enough for two to share, but I dutifully finished it, not wanting to insult the chef by leaving any. Both desserts were excellent. Even though the restaurant was packed (it was the day of the Lewiston Art Festival as well as the show at Artpark), and people without reservations were being told there would be a 1-1/2-to-2 hour wait, they didn't try to rush us through our meal to make room for others. We had told them we were going to Artpark's 8 o'clock performance, and the service was perfectly paced accordingly, so that we were able to leave with just enough time to make the curtain call. I would rate Carmelo's very highly and would dine there whenever we have a reason to be in Lewiston. Too bad it's not closer to home."

[PT, 6/10] said: "Two friends and I went to the Lewiston Tour of Kitchens on Saturday (June 12th). Each house on the tour featured a dish from one of the local restaurants. The food was generally good, but my favorites were delicious pork sliders with homemade relish from Carmelo's, excellent corn chowder from the Youngstown Village Diner, and wonderful Brunswick stew, made with chicken, pork, beef, and vegetables, from the Brickyard Pub. I've seen Brunswick stew on restaurant menus in the south, but never had it before. If I see it again, I would order it. Other dishes included Jamaican jerk pork sandwiches from the Niagara Falls Wegmans, rice balls from Casa Antica, and wine and desserts at Water Street Landing, There were several other dishes from restaurants that I can't remember or didn't try. It was a fun day."

[JCr, 1/10] said: "Last night [1/9/10], my wife and I spent the evening in Lewiston, NY, and went to Carmelo's for dinner. We arrived on time for our reservation at 7:30, to a busy bar area and dining room; after a drink at the bar, we were taken to our table. To start, I chose a Caesar salad, which was good, but I prefer the dressing to coat romaine leaves a bit more, so it could have been a bit more creamy. For our entrees, I chose the 8-oz. filet, and my wife chose the ahi tuna. My wife's tuna was cooked rare, as she likes it, and came with a warm kimchi salad. My filet came medium-rare as ordered, was wrapped in bacon, and was dressed with a pickled blueberry sauce; my plate also included a parmesan sun-dried-tomato risotto. The food and service were great, and it was one of the most reasonably priced meals I have ever had at a fine dining establishment. Next time we land in Lewiston for the night, this is where dinner will be had."

[AJD, 11/09] said: "My wife and I went Carmelo's this past weekend. The hostess was extremely friendly and helpful. We had a very nice table, but she noticed the lighting was poor, so she redirected one of the lamps our way. We started with the roasted beets with fennel, candied walnuts, and goat cheese. It was a cold salad, and it was very refreshing and delicious. I had the lamb osso bucco (wonderful), and my wife had the buccatini with a spicy red sauce and lobster (it was one of the nightly specials). We also ordered the butternut squash risotto. We both enjoyed our meals, and everything was of high quality. The service was great, the prices reasonable (including the wine), and the food was excellent. We hesitated going, because it is a bit of a drive, but it turns out the drive isn't that bad, and it's worth it. We will be back very soon. P.S.: Has anyone else noticed the price of a bottle of wine at restaurants has gone up considerably? Love the website, check it all the time." [Thanks!]

[AFN] said:

[6/09] "My sister, our daughters, and I went to the Lewiston Region Tour of Kitchens on Saturday, 6/13. Seven restaurants from Lewiston, Niagara Falls, and Youngstown offered samples of their cuisine at the various houses on the tour. The food served by most of the participating restaurants was excellent, including mozzarella stuffed with prosciutto, asparagus, and tomato compote from Carmelo's. Overall, the tour was like a multi-course tasting menu experience. Excellent!"

[9/06] "On Saturday, 9/23, we went to a family dinner at Carmelo's Coat of Arms attended by 10 people. My nephew pre-ordered the dinner, which was served family style. A bottle of champagne was served to toast the anniversary celebrants. The appetizers included an antipasto, fried calamari with honey garlic mayonnaise, and caramelized onion pizza. This was followed by Caesar salad. The entrees were seafood marinara—scallops and shrimp over penne pasta—and chicken parmigiana. For dessert, Italian ice cream with a sweet balsamic vinegar topping. The dinner was good, but not as good as other meals we've had here, and awfully pricy—$600 for ten people, with tax and gratuity—compared to other meals we've had both at Carmelo's and elsewhere, especially since three people drank only water (granted, it was Pellegrino bottled water), and the rest had, at most, two glasses of wine or beer, besides the champagne toast."

[11/05] "First, in the interest of full disclosure: the owners are related to my niece through marriage. We have been here many times by ourselves, with my sister and brother-in-law, and, most recently, for a family dinner with 12 people. The food is consistently of excellent quality, and the service is very good, even for such a large group. To start, there is a complimentary appetizer of olives and celery in olive oil and balsamic vinegar, along with excellent Italian breads. This time, my husband and I had pepper-encrusted, soy glazed ahi tuna ($19), served with wasabi-flavored mashed potatoes, and pickled ginger and wasabi on the side. It is seared and served rare, but will be cooked more thoroughly on request, as I prefer. My sister and her husband both had their favorite, broiled haddock with andouille sausage coating ($16). Everyone in our group enjoyed their meals. There are many Italian dishes on the menu, including penne pasta in a flavorful creamy tomato/vodka sauce ($15), as well as a variety of red- and white-sauced pastas. The lamb chops and beef entrees we've tried in the past have also been excellent. All dinners include a choice of soup or one of four salads: Caesar, mixed greens, tomatoes and fresh mozzarella, or mixed greens with mandarin oranges and cashews—my personal favorite. There is a fairly extensive, reasonably priced wine list. The two rooms are fairly small, so reservations are essential on weekends and when there are events like the Lewiston Jazz Festival or art show, or if dining before an Artpark show. The main dining room is in the same room as the bar, so the side room is less noisy.

Review from more than 10 years ago:

[SMG, 3/04] said: "It's been a long time since I've been here, but the restaurant has been redecorated and the menu has been redone. Many more contemporary dishes have been added to complement the Italian fare. I had a very tasty apple-coconut-curry chicken dish, and the seafood and sausage risotto sounded very good. The wine list has been expanded (although still not very large). Overall, a good experience; one of the better restaurants in Lewiston, in my opinion. Reservations recommended on the weekends."
---
Carol's Cafe.
5352 Genesee St.
(between Harris Hill & Transit Rds.),
Bowmansville (Town of Lancaster).
684-2233.
[7/11] Given 3½ (out of 4) pennies by Anne Neville, Buffalo News "Cheap Eats" restaurant reviewer.

[BL, 6/12] says: "To be found at Carol's: comfortable casual dining, a menu with good variety, a clean environment, and excellent and friendly service. For our first visit, the two of us shared homemade soup (butternut bisque) and selected excellent sandwiches (Monte Cristo and chicken pesto panini) plus two soft drinks. Menu includes anything from appetizers to hamburgers to specialty sandwiches to ice cream. All ingredients are fresh and flavorful. There was a good crowd the Sunday afternoon we were there [6/24/12], and dining is indoors or on the porch. Our cost was about $29. Carol's Cafe provides a card that gets punched until you earn a free game of miniature golf or a free meal. Good eating choice in the area. We will return."
---
Carrabba's Italian Grill.
1645 Niagara Falls Blvd.
(between Ridge Lea Rd. & Romney Dr.),
North Bailey (Town of Amherst).
833-5003.
Part of the chain.

[MHa, 1/11] says: "We dined at Carraba's recently, after a long hiatus. So many small restaurants really need our business, so we have been trying to frequent them instead. Our experience was less than stellar at Carraba's. We ordered a salad—house Caesar—which was acceptable, albeit a few too many ribs in the romaine, not enough leaves. Six dollars. Bleu cheese is extra. Give me a break. Why do you charge extra for bleu cheese? Anywhere! The pizza was somewhat underdone; given the fact that they have a brick oven, the crust was nowhere near what it should have been as far as crispness was concerned, and as is usually rendered by such an oven. The dough was pretty much like a frozen pizza dough from Tops. Disappointing, to say the least. We'd had good pizza there years ago: nice yeasty crunch, bubbly from a good rising. The whitefish smelled fishy. Not one to complain, since others seemed to be happy with it, we picked at it. The pasta was good, but not something outstanding. I suppose because the portions are large, take-home packages were all over the place. Wine: Well, I'd say they are overpriced, but, during happy hour, they charge the same for a small carafe as a glass, so I suppose there was some value there. Had it been any other time, I think we would have skipped the wine. The waiters and the waitresses were top notch, attentive, offering suggestions, and, overall, the service was good. The 'owner' or 'manager' seemed to want to hurry the diners out when he saw the food wrapped up to go. We were not the only ones to notice that. There were empty tables, but I guess he wanted to have a quick turnover. I've had far better pizza at Luigi's, La Scala, and Romeo and Juliet's for far less money. Overall, the price of dinner for two was no better value than the small restaurants that we prefer, and not half as good. I know Carraba's has a its fans, so I'm not arguing that they have a good Alfredo, or the calamari can be good, but it's just not for us."

[GMK, 6/07] said: "I can't understand how this restaurant can survive in this area cluttered with good, cheap places to eat. The food is all "different", with signature flavors, etc., but fails to satisfy. They are child friendly, with pizza dough play dough (they'll bake it for you) and a full magazine for children to play with, and the Sangria is acceptable. The food is all, as [ALR] said, salty, buttery, and garlicy. Customer service is great—they have no problem changing menu items to leave out something or double something, and they are very friendly. However, I never eat there without feeling that I would have paid less for a better meal at Hutch's."

[ALR, 11/05] says: "We had gone to Carrabba's on the recommendations of the previous reviews as well as from the great things our friends told us about the restaurant. Since it was 6:00 on a Tuesday, we only waited 5 or 6 minutes for a table. Because it was our first time eating there, the waitress offered to give us a "tour" of the menu. After five minutes of watching the girl point out the most expensive dishes on the menu, as well as her explanation of her "favorites" (which seemingly happened to be the entire menu), we were ready to order. My wife had the Rigatoni Martino, which was rigatoni and chicken with sun dried tomatoes in a really good tomato cream sauce. Her dish was excellent. From the Specials menu, I ordered "Pasta Rambo", which was linguine with shrimp tossed in a lemon butter sauce with tomatoes, spinach, sautéed mushrooms and fresh basil. I also ordered the spicy sausage and lentil soup. My soup was very, very salty and not flavorful at all. Our waitress was apologetic and offered an alternative soup or a salad, which I declined. When I got my entree, it just wasn't what I expected. The shrimp were a nice size, and there was a generous amount of linguine and mushrooms, but I literally counted 15 small pieces of diced tomato, and there was so little spinach, I thought it was parsley. I didn't see or taste any fresh basil, so I would venture to say that they probably forgot to include it. The dish overall was very bland. About 7 minutes into our entrees, the manager (owner?) came over and asked why I didn't like the soup. I explained to him that the soup was salty and that my entree was bland, and he proceeded to question my description of the food, and openly wondered how a person could think one thing was bland and another salty. He also pointed out that he didn't know how the soup could have been salty because he tasted it earlier and it was "spot on". He also explained that it was a strongly flavored soup, and surmised that that was why I didn't like it. Being a very big fan of Indian food, I can say that that was hardly the reason. I'm sure his intentions were good, but he really came off as pompous. Our bill (without the soup!) was $40. This restaurant is basically an overpriced Olive Garden with a smaller selection and even less atmosphere. Carrabba's tries to be a "nice" place but is just too loud, and its menu is dominated by entrees that use a lot of garlic and butter to hide the lack of any other flavor. Needless to say, we will not be returning."

Reviews from more than 10 years ago:

[AF, 5/05] says: "I recently ate at Carrabba's and loved it. The wait for a table is generally an hour to hour and a half on a Friday or Saturday night, but it's worth the wait. I had the chicken parmesian, and my husband had the lasagna. Both were excellent and reasonably priced for the quantity of food we got. Both meals came with bread and soup or salad. The chicken parmesian came with 2 large pieces of chicken and a side of spaghetti, fettucini alfredo, or vegetable. We were both extremely full from all the food. The lasagna was huge and very good too."

[REV, 5/05] says: "The best steak I've had thus far was surprisingly at Carrabba's in Amherst."
---
Carson's Country Deli & Bakery.
5668 Old Saunders Settlement Rd.
(at the west, or south, end of the road, where it intersects "new" Saunders Settlement Rd. (= Rts. 31 & 93), west of the City of Lockport),
Town of Lockport (Niagara County).
433-2248.
[6/20/13] Given 3½ (out of 4) pennies by Anne Neville, Buffalo News "Cheap Eats" restaurant reviewer.
---
Casa Antica.
490 Center St.
(at the northwest corner with N. 5th St.),
Village of Lewiston (Town of Lewiston, Niagara County).
754-2581.
[6/26/14] Given 8 (out of 10) points by Andrew Z. Galarneau, Buffalo News food editor.

[WHN] says:

[8/4/13] "G and I met another couple for dinner on the patio at Casa Antica on Saturday, 8/3. The outdoor dining area is very nice, with a short, white, picket fence around it and an awning to protect against the elements. We ordered a bottle of Colimoro Montepulciano d'Abruzzo ($25), and were served an assortment of house-baked garlic rolls, tomato and cheese focaccia, and Italian bread, along with tapenade, spicy artichokes, and caponata. For appetizers, our dinner companions shared mussels in white wine ($10), while G and I shared four very large scallops, topped with basil pesto ($18). For mains, our friends had salmon with Dijon mustard sauce ($22), and veal Marsala ($22). G had sea bass ($42), served over fettuccine tossed in aglio olio with spinach. I had veal Franchese ($22). The entrees, except for G's, were accompanied by roasted potatoes, rapini, and green beans, plus a side of wide-noodle pasta with marinara sauce. For the most part, the food was excellent, but G's sea bass, a very large portion, was 'fishy'. G later commented that she liked the scallop appetizer much more than her entree. And, while our server, Chrissy, provided excellent service, one of her helpers knocked over a water glass, which broke, and never returned to clean up the mess or bring more napkins and a new glass (although she did remove part of the broken glass and did provide extra napkins for us to clean up the mess that she had caused. I borrowed a napkin from the next table, and Chrissy replaced the broken glass when she saw it)."

[11/13/12] "Saturday night, 11/10/12, G and I had dinner with another couple at Casa Antica in Lewiston. We arrived early and were told that our table would be ready in 15 minutes, which would be right on time for our reservation. We went to the bar and had wine. Half an hour later, we still had not been seated, so I asked the hostess, who said they were waiting for one of two tables to leave. One group of four had their leftovers boxed and ready to go; the other table was still eating. After another half hour, the second group was finished and left, while the first group was still sitting with their boxed-up food. I don't blame the restaurant, but you would think that common courtesy would suggest that, when people have finished eating, they shouldn't remain at the table for 45 minutes after finishing, when the place is packed and people are waiting at the bar for tables. That said, when we were finally seated, we were served an assortment of rolls and breads with various spreads, including a spicy, artichoke-based spread, garlicky tapenade, etc. G and I split a Caesar salad, which was very good but didn't use a true Caesar-salad-style of dressing, more like oil and vinegar. The other couple shared an order of very spicy-hot, stuffed peppers. For main courses, G and the other woman both had pasta Bolognese, which they enjoyed, but G said that it wasn't as good as her benchmark Bolognese from Curly's. I had osso bucco, served over arborio rice, with three asparagus spears sticking up from the cavity in the bone. For purists, there was no marrow, which was fine with me. It was different from most osso bucco preparations that I've had, with more of a gravy than a tomato-based vegetable mixture, but it was fall-off-the-bone tender and delicious. The other man had veal parmesan. The serving portions were very large, so we each had a box of leftovers to take home. With two glasses of wine each, the meal cost just over $70 per couple before tip."

[3/07] "My sister- and brother-in-law invited us to Casa Antica to celebrate my wife's birthday. My wife [AFN] had been there for lunch last summer, but it was my first visit. We were both delighted by the excellence of the meal. Along with the bread course—good Italian bread, garlic rolls, and thick pizza with just a light tomato topping—we were served pesto, a spicy bean salad, and caponata. My brother-in-law ordered antipasto platters for our group, with baked clams, fried calamari strips, stuffed mushrooms, and fried mozzarella. There was a whole menu page of other antipasto choices, plus soups and salads, and a few evening appetizer specials from the verbal menu. We skipped the soup or salad course. (I had ordered a house salad, but cancelled it after seeing the size of the antipasto platters.) The primi (pasta) course also occupies an entire page of the menu, but all of us opted for veal. Veal Marsala and Veal Milanese for my sister- and brother-in-law, respectively. For my wife and I, evening specials from the verbal menu: Osso Bucco with risotto for her, and a rib Veal Chop with prosciutto, fontina cheese, and portobello mushrooms for me. The others' dinners were accompanied by asparagus and oven roasted potatoes, while mine was served on a bed of spinach, with oven roasted potatoes, plus a side order of rigatoni in a light tomato sauce. Although we didn't need them, we split some delicious chocolate Cannoli for dessert. The service was as excellent as the meal."

[KaB, 8/11] said: "We went up to Lewiston for their annual Jazz Festival on Friday, August 26th, 2011. We did not expect that restaurants would be taking reservations, so we did not call. We stopped at a couple of places with long waits and ended up sitting inside at Casa Antica. They seated us immediately, and the dining room very quickly filled up. Service was very good, considering the crowd. They had scaled down their normal dinner menu and offered a couple of additional dinner specials verbally. My husband chose the gnocchi off the menu, and I ordered the sea bass from the dinner special. The gnocchi came with a meatball and sausage; the sauce was very good, but the gnocchi were a little dense. My sea bass was a large portion over noodles, with a lemon, wine, and caper sauce. The fish was on the verge of being overcooked, but was still moist enough to not send back; the sauce was very nice and light. Overall, the meal and service were very good. Our shock came when the bill arrived. The sea bass special cost $39! I was shocked, because nothing on the menu even came close to that price level, so it never occurred to me to inquire how much the specials were. I guess Casa Antica thought they could make a killing on festival goers. We will not return."

[PT, 6/10] said: "Two friends and I went to the Lewiston Tour of Kitchens on Saturday (June 12th). Each house on the tour featured a dish from one of the local restaurants. The food was generally good, but my favorites were delicious pork sliders with homemade relish from Carmelo's, excellent corn chowder from the Youngstown Village Diner, and wonderful Brunswick stew, made with chicken, pork, beef, and vegetables, from the Brickyard Pub. I've seen Brunswick stew on restaurant menus in the south, but never had it before. If I see it again, I would order it. Other dishes included Jamaican jerk pork sandwiches from the Niagara Falls Wegmans, rice balls from Casa Antica, and wine and desserts at Water Street Landing, There were several other dishes from restaurants that I can't remember or didn't try. It was a fun day."

[AFN] said:

[6/09] "My sister, our daughters, and I went to the Lewiston Region Tour of Kitchens on Saturday, 6/13. Seven restaurants from Lewiston, Niagara Falls, and Youngstown offered samples of their cuisine at the various houses on the tour. The food served by most of the participating restaurants was excellent, including Italian rice balls topped with cheese stuffed banana peppers from Casa Antica. Overall, the tour was like a multi-course tasting menu experience. Excellent!"

[7/06] "My sister and I had lunch (Thursday, 7/20/06) at Casa Antica, which opened in April, and is run by one of the former owners of Villa Fortunata, which had occupied the same building. It's one of my sister's favorite restaurants. She said they were very accommodating and would cook anything we wanted. We both ordered Zuppa di Pesce, which was on the menu, but apparently not prepared, because the waiter/chef/owner(?) said he could make it for us, but it would take a while. (We weren't in a hurry.) It was good, but not great, with lots of mussels, some clams, scallops, and shrimp, but the broth was not very flavorful."
---
Casa Nova.
3041 Military Rd.
(between Packard & Lockport Rds., just east of Niagara Falls, NY),
Pletchers Corners (Town of Niagara, Niagara County).
297-9544.
Review from more than 10 years ago:

[AZG, 3/05] says: "Italian-American favorites, including pizzas, pastas, chicken wings, and dinner entrees. In addition to the usual veal Parmesan, there's tripe and steaks. The small antipasto ($5.95) is a steal, with a little of a lot of good things: ham, salami, cappocollo, hard-boiled egg, marinated eggplant, excellent roasted red peppers, provolone, a couple of olives, and a cherry pepper stuffed with anchovies, all on a bed of lettuce, with a zesty dressing. A grilled lamb chop dinner featured three loin chops, cooked precisely. When we visited, the white pizza was overly salty and garlicky, and we like garlic."
---
La Cascata.
310 4th St.
(in the Seneca Niagara Casino & Hotel, between Niagara St. & Rainbow Blvd.),
City of Niagara Falls (Niagara County), NY.
299-1100.
Italian.

[3/07] Given 3½ (out of 4) stars by Janice Okun, former Buffalo News restaurant reviewer.

[RJS, 1/12] says: "How can one local casino (Seneca Niagara) have such a good restaurant (The Western Door) and such a bad one (La Cascata)? One indicator: You usually need a reservation at Western Door; you seldom need a reservation at La Cascata. We split a Caesar salad, as we do at Western Door. Although you would think the salads would be similar, La Cascata's version was washed out, with little taste to the dressing. When it came to the entree, the restaurant's spot on the casino website cites food preparation 'with a light touch'. The chef 'with a light touch'—and his recipe—must have been out of town. My companion ordered what has become a very popular offering elsewhere—capellini pomodoro. We expected a light, yet flavorful, sauce for $15; what we finally received (after a more than half-hour wait) instead was a heavy, sour, dark red, thick mess, where the house's base, so-called 'Sunday' sauce was mixed with the promised, overcooked vegetables and herbs. We have all done it, and we did it that night—we ate around the sauce—which was difficult, since so much sauce drowned so little pasta. We didn't even take the pasta dish home for attempted 'doctoring' the next day—it was just so bad. One saving note: I looked over the menu, and, seeing no prospects on the entree list, I ordered the chilled, seafood deluxe as an entree (at the market price of $50); the lobster/king crab/shrimp cocktail was fresh, frigid, and a joy to eat. Still, you should be able to find quality, Italian items at a place posing as an Italian restaurant."

[CPu, 11/08] said: "We recently spent yet another fun-filled weekend at the Seneca Niagara Casino. While I was soaking in our Jacuzzi, my better half was in the poker room working hard to pay for our little extravaganza. Luckily, the cards were good, so we didn't have to go without dinner! :) Typically, we go to The Western Door but had forgotten to make reservations, and they were booked solid, so instead we went to La Cascata for the first time. We were a little worried, since we try not to stray from the Western Door, after previously trying Koi and hating it. Inside, the décor is very nice, typical of all the Casino restaurants. It did, however, seem a little bright, and they need to take the lights down a notch. Our waitress was friendly and very "old school". She even mock-scolded my date when he went to pour himself some more wine, and took the bottle out of his hands so she could do the pouring. (She mentioned she worked at John's Flaming Hearth for ~20 years.) I am a huge fan of dinner bread and was disappointed in La Cascata's offering. It was a little dry and very average. It didn't even come with any type of specialty butter or oil. It pales in comparison to the "breads and spreads" served at Western Door. It may be that they serve average bread because there is a "tasting trio" of bread with pesto, companata, and bruschetta sold as an appetizer. For appetizers, we ordered the crab-stuffed eggplant and a side of risotto. The eggplant was tasty, but the best part was that it came with house pesto (which I quickly used on my bread!). The risotto was good but standard and maybe a tad overkill on the butter and cheese. For our main course, I ordered the capellini with lobster and jumbo hrimp. It's sautéed in white wine and comes with a lemon sauce. It was out-of-this-world good. The lobster was sweet, and the shrimp large and fresh. My better half ordered a red snapper special with battered squash flowers and a squash-based sauce. (Each month, there is a new theme food that all the Casino restaurants use for their specials. This was squash month.) It was excellent. For dessert, we ordered the strawberry ravioli and the dessert stack. The ravioli are filled with rhubarb and sweet ricotta and covered in a strawberry sauce; very good. The stack is a layer of chocolate and a layer of peanut butter mascarpone separated with pine-nut cookies. This was to die for! The pine-nut cookies were amazing. We were pleasantly surprised with La Cascata and are very happy we now have two places to choose from when staying at the Casino."
---
Casey's Tavern.
484 Amherst St.
(at Howell St., between Grant St. & Elmwood Ave.),
on the border of Black Rock and North Buffalo (City of Buffalo).
877-9858.
[AJT, 7/20/13] says: "Casey's has been a Black Rock institution for years. I was surprised that there was no review here. It's a gin mill with a good kitchen. The dining room seats about 40, and you may eat at tables in the bar area. Do not expect ambience here. It's an old building and generally fairly noisy. There is a small parking lot next door with room for about 20 cars. My experience has been that they are packed on a Friday night in the winter. They resort to a ticket system similar to a meat counter when they are jammed. In warmer weather, the dining room is about 1/3 full, and no waiting. Although the Buffalo area has many places for a good fish fry, over the past two decades Casey's has been consistent and outstanding. (The next best is Wiechec's on Clinton.) Portions are large. Although I usually order the beer-battered haddock, broiled fish is also available. The batter is light, and fried properly in order to provide a little crunch. On the side, you will get fries, potato salad, coleslaw, and rye bread with butter. Service is accurate and prompt once you get a table. Yes, the table may wobble a bit. It's an old place, remember? Prices are very reasonable. A fish fry is about $8.95, and a half pitcher of Blue is $4.00. Ice tea will set you back $1.50. Forget your Amex, sport. They take cash."
---
Cecelia's Ristorante.
• Facebook page
716 Elmwood Ave.
(south of Breckenridge St. & Lafayette Ave.,
north of W. Ferry St.),
Elmwood Village green section (City of Buffalo).
883-8066.
Online reservations available via OpenTable.com.

Italian.

[WHN] says:

[7/28/15] "Sunday afternoon, before going to the jazz concert at Albright Knox, we had brunch at Cecelia's. We wanted to sit outside, but apparently I should have called to confirm a table on the patio, and not just add a 'special request' to the Open Table reservation. Next time, I'll know. So, we ate inside, in air-conditioned comfort. It was probably too hot to sit outside anyway. :-) Brunch includes a mimosa, so we each had one. G ordered crab and lobster Benedict, with tomato béarnaise, topped with asparagus. She substituted scrambled eggs for poached. I had regular eggs Benedict, with hollandaise and asparagus. Both Benedicts came with fresh fruit and fried potatoes. (I tried the tomato béarnaise, which was very flavorful.) It was a very good brunch, with great service from Nick, our waiter."

[8/17/13] "Friday night (8/16), we had dinner on Cecelia's patio, facing Elmwood Ave. We ordered a bottle of Gabbiano Chianti ($24), and were served some herb-and-cheese focaccia. We both had house salads ($5) of mixed greens and cherry tomatoes, topped with crumbled bleu cheese and tossed in white balsamic vinaigrette. The very flavorful dressing had a garlicky, Italian-style flavor. For her main course, G ordered chicken Marsala ($17), which the menu says is accompanied by a choice of spaghetti or mashed potatoes, but our server didn't ask which she wanted, so G specified that she wanted spaghetti when our server returned. Oddly, I thought, the spaghetti was served plain, without any sauce whatsoever, but G mixed it with the Marsala sauce and thought it was very good, as was the perfectly cooked chicken breast. I had an evening special—Cajun grouper ($21), with spaghetti broccoli, tossed in aglio e olio. It was a very good meal, in a very nice setting. We skipped dessert and headed to The Hatch for ice cream, and to watch the sun setting."

[2/1/13] "G, another couple, and I had lunch at Cecelia's on Friday, 2/1/13. G, who had previously been to Cecelia's for dinner, thought that they would have a scaled-down version of the dinner menu, with pasta and other Italian dishes, but, for lunch, they had only a few appetizers, salads, and 'paninis'. [WHN correctly puts "scare quotes" around "paninis", because "panini" is already a plural, so "paninis" really means "sandwicheses". The correct singular is "panino", but I'm going to give up on trying to be correct :-)] I ordered a veal Florentine panini—breaded veal cutlet, mozzarella, and sauteed spinach on a Kaiser roll, which was not toasted or pressed and, therefore, was not a panini, but it was good nonetheless. Everyone else had chicken Milanese salads—breaded, sauteed, chicken breast, topped with mixed greens salad, which they all enjoyed. With wine and coffee, lunch was about $45 per couple, before the gratuity. They apparently have a patio in summer, and we may go back then, for a more typical Cecelia's dinner."

[LMS, 10/08] said: "My family and I decided to stop at Cecelia's to take advantage of their patio brunch special. We have eaten here for dinner and have always had a pleasant meal (tip: stick to the regular menu) but have never tried their brunch. The hostess was quick to seat us and was very friendly and especially sweet to our young daughter and infant. Our waitress was equally fantastic—and she was quick! We were offered a complimentary drink to start our meal. I had a mimosa, which was freshly made and had perfectly chilled champagne. My husband had a bloody Mary served as he requested. The rest of the meal was wonderful as well. The brunch menu was varied, and all prices were very reasonable. My husband ordered crab cakes Benedict; I ordered an omelet with brie, caramelized onions, and wild mushrooms; and my daughter had a French toast with seasonal fruit compote on top. My dish was wonderful. The eggs were fluffy, the mushrooms were prepared with care to fully develop their flavor, and the brie was a wonderful addition. My husband loved his meal so much that he wasn't willing to share—a good sign! He only wished the crab cakes were slightly larger, but admitted for the price ($11) that he couldn't complain. My daughter's choice was also delicious. She particularly enjoyed the fruit topping. We decided to split a dessert, which was perhaps the star of the meal. An arborio rice pudding with a sweet peach compote and mascarpone whipped cream was served, within minutes of being ordered, in a large martini glass. The pudding was delicious—perfectly cooked rice seasoned to complement the compote (made with fresh peaches) and mascarpone cream. It was a very large portion and a steal for $5. We look foward to going back to try the other tempting items on their brunch menu!"

Review from more than 10 years ago:

[Bill, 2/02] said: I was here with colleagues from the linguistics department. My meal began with Italian wedding soup and was followed by salmon with fruit and chutney; others had soft-shell crab "critters", a 3-cheese risotto, chicken with penne, mashed potatoes with red pepper and artichoke hearts. My companions like their meals. I did, too, but I've had good or better, for less money, at Carmine's.
---
Century Grill.
320 Pearl St.
(between W. Huron & Court Sts.),
Downtown Buffalo.
853-6322.
[JeD, 4/12] says: "Some friends and I went into Century Grill for dinner on 3/31/12. I had been to the bar here before and liked the atmosphere. We arrived right at 5 P.M. and put our name in for a table; the hostess said it would be about a 20-minute wait, so we ordered some drinks at the bar. It wasn't overly crowded. A full hour later, having tried to be patient given that it was Saturday night, I went over to check on the status. At this time, there were four open tables that we could see, and they had been open for some time. A harried looking man (not the hostess, who was nowhere to be found) told us it would be another 10 minutes (why they needed 10 additional minutes to seat us at one of the empty tables, I don't know). When we finally got seated, our server was friendly but also rushed. The order for the table was 2 chicken-finger sandwiches, 2 grilled chicken sandwiches, and a medium burger, all with the tater-tot side—nothing that should take too long, right? It was another 35 minutes from putting our order in to its arrival. When the food came, it was good—no complaints; the tots were nice and crispy. But why would we want to go back and wait over 90 minutes for fried pub-grub, when there are plenty of other great places nearby? Will definitely not go back, at least until they hire more staff and get a grip on their operation."

[CSS, 12/11] said: "I have been going to the Century for years for fish fries, giant burgers, and its great beer selection. The prices are good, service is attentive, and the food has been consistent until my most recent visit on a Monday night. With the new ownership came a revised menu—many of the staple items remain, but some are notably missing (e.g., the 'Rod Jeremy', a deep-fried, stuffed-bologna sandwich, and the daily fish fry, now only available on Fridays). The quality of the food, or at least its execution, seems to have slipped. My burger, ordered medium, came rare (probably my fault; I should have ordered medium-well), and I could only eat half of it. I don't mind a little juice; I just hate it when my burger is cold on the inside. It is nice that you are offered a choice of several sides with the burger, including tater tots, field greens, soup, etc. Unfortunately, 'field greens' means just that: a handful of mesclun greens, not a salad. The dressing, requested on the side, was so oily that it slid off my greens and off the plate. Our diet sodas were flat. Companion's tots were good, but only a hair better than oven-baked Ore-Idas, due to a flash in the deep-fryer for extra crispness. I will return in hopes that the food situation improves, but definitely prefer the 'old Century' to the new one."

[EN, 8/08] said: "Wonderful fish fry. Tasted fresh and crisp; fries were very good. Also had the chili, and it was excellent if you don't mind a little heat. My companion had the Caesar salad; was very fresh and a good size. Nice atmosphere, and now that no kids under 18 allowed, even more so. We both enjoyed our meals, and I will certainly be returning."

[JOK, 9/06] said: "I would never go back here again. The owner of the restaurant actually came to my table and had the audacity to tell me to "keep my kids at the table". My two nephews, ages 14 and 12, were only looking around the place for 15 seconds as encouraged by me. If the owner of this establishment does not want to attract people downtown to spend money and fill a half-empty restaurant in an already-depressed city, then perhaps she should find other employment. Actually, that will take care of itself, anyway."

Reviews from more than 10 years ago:

[MDBr, 11/03] said: "I am in Buffalo on an extended offsite assignment and have practically lived at the Century Grill. I have eaten nearly everything on the menu and have to say that (1) their historic building is very cozy and wonderfully restored, (2) their menu is varied and fresh, (3) their prices are reasonable, and (4) their wings are better than the Anchor Bar. If you're looking for an elegant old bar that oozes with charm, you'll want to try the Century. I would give it 2 stars at least."

[JLW, 6/03] said: "I would like to tell you about a wonderful new restaurant in downtown Buffalo across the street from the Hyatt. My husband and I walked in there by chance and had a wonderful meal. We started with scallops in a spicy chili sauce and shrimp wrapped in prosciutto. I then had a grilled veal chop with mashed potatoes and grilled veggies. I swear the potatoes had melted brie on them. It was out of this world! My husband had a Delmonico with mashed potatoes and mixed veggies that he loved. My husband hates going into the city, but will make an exception for the Century Grill."
---
Chanderson's Steak & Seafood.
11851 Rt. 16,
(south of Chaffee, between Springville and Arcade),
Yorkshire (Town of Yorkshire, Cattaraugus County)
492-1331.
[CJF, 7/10] says: "Just a note on a recent stop at a country place: Chanderson's on Rt. 16 in Yorkshire. Not as rustic as Earl's, not as quaint as the Old Orchard. Extensive menu and full bar with limited wine list. Lots of specials, which change frequently. That night, frog legs (app or entrée) and blue marlin were featured. We started with scallop latkes. 3 perfectly seared scallops on tiny latkes with sesame & wasabi: excellent! Entrees included gorgonzola steak, done as ordered, over penne with bleu cheese sauce. No, not like chicken wing style, a much thinner but still tangy sauce. I could barely finish half of it, there was so much. Two others had the mini surf & turf: 2 small (3–4 oz.) pieces of beef tenderloin and a small (3–5 oz.) lobster tail, accompanied by sautéed veggies. All ingredients of high quality & great flavor. Most entrees include soup & salad bar. Not that far, and well worth the trip!"
---
The Charles Restaurant.
209 Queen St.
(across the street from the Niagara Golf Club, between Simcoe St. & Mississauga St.),
Old Town Niagara-on-the-Lake (Niagara Region), ON, CANADA.
1-905-468-4588.
Same management as Zees Grill.

[WHN, 7/18/15] informs us that it is now called HobNob.

Review under its former name:

[WHN, 9/9/13] says: "Saturday night, 9/7, G and I had dinner at The Charles Inn; neither of us had been there before. They offer a four-course tasting menu, with or without wine pairings, but we decided on dishes from the regular menu. I ordered a bottle of Tawse Winery Cabernet Franc, from nearby Vineland, and we were presented with amuses bouches of demitasse-sized, chilled, cream of asparagus soup, which was excellent. For her starter, G had a quinoa and baby arugula salad with dried cranberries and toasted almonds, in a mustard vinaigrette, along with a local sheep's-milk cheese called Monforte Belle, and prosciutto. Since G doesn't like prosciutto, I got to have that. For her main course, she had roasted chicken breast and a buttermilk-marinated thigh, served over sweet-potato puree and accompanied by roasted fingerling potatoes, fried shallots, baby spinach, and snap peas. For my appetizer, I had seared scallops with guanciale, an unsmoked, Italian-style bacon made from pig's cheeks, served over a barely-cooked egg yolk, with an apple and frisee salad, tossed in a mustard-and-hazelnut vinaigrette, with toasted hazelnuts. My main course was beef tenderloin, topped by foie gras and truffle butter, served over whipped potatoes, and accompanied by asparagus and cippolini onions. For dessert, we shared chocolate mousse with chocolate hazelnut ice cream, toasted hazelnuts, orange creme anglais, and a toasted orange crisp. I had a glass of cabernet franc ice wine, along with our dessert and coffee. It was an excellent meal, with excellent service: among the best that Niagara-on-the-Lake has to offer."
---
Charlie the Butcher's Express.
295 Main St.
(in the Ellicott Square Bldg. Lobby, between S. Division & Swan Sts.),
Downtown Buffalo.
855-8646.
Charlie the Butcher's Kitchen.
1065 Wehrle Dr.
(at S. Cayuga Rd., near the Buffalo Niagara International Airport, just south of the Village of Williamsville),
"Greater" Williamsville (Town of Amherst).
633-8330.
A visitor from Connecticut, [JRa, 12/11], says: "Just wanted to let you know I used the food site while in town. Very comprehensive. Had a great two days. Tried Charlie the Butcher, Ted's, and Zetti's for a quick slice (a very good NYC recreation). Lots of options in Buffalo to be sure."

Reviews of the Amherst location:

[7/12] Given 3½ (out of 4) pennies by Anne Neville, Buffalo News "Cheap Eats" restaurant reviewer.

[4/07] Listed as one of Buffalo's "27 Best Restaurants" by Buffalo Spree magazine.

[RJS, 1/12] says: "The food isn't cheap, but it's good. Of course, the fresh-carved roast beef and turkey are well worth the price, but don't forget the other grill items (especially the chorizos, like the ones I bought years ago from the Charles S. Roesch stand at the Broadway Market), the daily specials (including beef and pork tenderloins), and the homemade sides (my favorite: the cucumbers in sour cream). This is fast-food heaven with a look back at Buffalo's culinary heritage."

[WHN] said:

[5/10] "After a hectic day, we stopped at Charlie's Wehrle location for a casual meal. I don't understand why everyone thinks it's so great. Yes, the beef was tender and flavorful, but the kimmelweck rolls from Wegman's bakery are much better, firmer, with more caraway (kimmel) seeds—not just a soft roll with some salt and a couple (literally, 2) caraway seeds. Also, the French fries were soggy, and the onion rings were so-so. I would say Anderson's roast-beef sandwiches on real kimmelweck rolls are much better. And they offer soft, un-salted, un-seeded rolls as an option for those who don't like kimmelweck rolls."

[6/09] "Returning home from the airport, my wife and I stopped for lunch at Charlie the Butcher's on Wehrle at Cayuga. The roast beef was tender and flavorful, but the kimmelweck rolls were softer than expected, had only one or two caraway seeds, and very little salt. The minimal salt was fine, since we usually scrape most of it off anyway."

[DwH, 3/08] said: "Went to the site out by the airport. Massive disappointment in my quest to find the best that Buffalo has to offer. No one else on line, yet we were completely ignored—purposely, as near as I could tellw—and even as Charlie himself stood behind the counter. After about five minutes standing there—even asked a question to get someone's attention—we just left. Apparently, he has more business than he needs. And the food that was being served didn't look all that swell."

Description of the downtown Buffalo location:

Although I [Bill] haven't eaten here, I must say that the Ellicott Square building that Charlie the Butcher's Express is located in is worth a visit by itself; it was, when built, the largest office building in the world, and it is still magnificent.
---
Charlie's Diner.
510 Main St.
(east of Maple Rd.),
Village of East Aurora (Town of Aurora).
655-0282.
[JJa, 11/08] says: "Some remodeling done since last entry. Still homey. Looks like they may be working on an elevator for the back entrance, which would help with the steep stairs, both front and back. But the food is worth the climb! Breakfast is available all the time, which makes life easier when you want a fish fry, but are taking a 9-year-old to dinner. She swears by the Chocolate Chip Pancakes! I prefer the tasty haddock, breaded, battered, or broiled. All the sides are homemade, including cole slaw, potato salad, and macaroni salad. Good coffee, beer, and wine available. Have never tried the homemade pies, but they look great in the display case. Friendly service, good prices."

[RDM, 7/06] said: "Charlie's Diner looks a bit strange, because it is set on the second story of a house on Main Street in East Aurora. Walking in, I really felt like I was going to eat in someone's living room. The diner couldn't feel homier. The food was excellent. My son enjoyed a hot dog and very crisp, tasty fries. My husband enjoyed his western omelet. I really enjoyed the Greek salad. The lettuce and tomatoes were fresh, and the char-broiled chicken was delicious. It was topped off with feta, side of pita, and an unusual but tasty Greek dressing. The dressing had a slight sweetness or other flavor I had never tasted before in a Greek vinaigrette. This restaurant is on the top of my list for diner fare."
---
1593 Niagara Falls Blvd.
(between Ridge Lea Rd. & Romney Dr.),
North Bailey (Town of Amherst).
836-1002.
3701 McKinley Pkwy.
(in McKinley Mall, near Blasdell),
Town of Hamburg.
826-1497.
Part of the chain.

Review of the Hamburg location:

[EBe, 5/12] says: "Last August, in a pinch while waiting for a pickup at Sears, we ordered takeout from this location, because we had a gift card. Upon arriving home, we found that my wife's burger was half a burger; my son and I had OK sandwiches, nothing spectacular. I was willing to give them the benefit of the doubt. Having received another gift card for his birthday, we decided to take my son there today (5/10/2012) for dinner. My wife ordered a patty melt; my son a burger; and I, a chicken sandwich. We also got fries, and my wife got a shake. Upon the meal arriving, I had a nice, big, chicken sandwich, which actually looked pretty good. I took a bite, and it was pink inside. They offered to make me another or 'regrill' it, but to remake it would 'take a while'. Because my wife and son already had their meals, I wasn't about to eat after them, so I said to toss it back on the grill. A minute or two later, it comes back, minus the onions I had ordered. I sent it back for the onions; it returns with two tomatoes, double the garlic, next to no hot sauce, tons of lettuce, almost no chicken, and was cold by this point. My wife's patty melt was medium-well instead of well-done, and she said it was bland and had no flavor. The fries were somewhat dry and overdone. My son had no complaints, except that I was angry, and rightfully so; this was supposed to be for his birthday. They took my lettuce, tomato, garlic, and onion sandwich off the bill, which I would have expected, because it was terrible, and even after the $20 gift card and the mess still cost $8. I was so angry, I actually left without a tip, something I have only done very rarely. Our server was not bad; she was friendly enough, but I would have hoped that, while my family ate and I have cold food, she would at least try to do something else after I sent the sandwich back twice."

Reviews of the Amherst location:

[LCo, 10/08] says: "On a recent visit to Cheeburger Cheeburger, I was happy to see that they have added a veggie burger to their menu. The chain's online menu has one, but the first time I ate at this location the grilled portabella was the only vegetarian burger option. I can't even remember the mix of toppings I had on this most recent visit, but I do remember that they forgot the tomato. The food tasted OK, but wasn't anything great."

[AAB, 8/08] said: "My husband and I went out to this restaurant as part of my never-ending quest to find a place that makes a great burger. While I won't say that Cheeburger Cheeburger ended my quest, I will say that we had a good time there. The two of us came late for lunch, and I in particular was harried and my brain was a little fried; thus, the hostess rattling off the eccentricities of the menu at breakneck speed did not help me. I figured it out eventually, and ordered. I loved the milkshake menu and ordered the peanut butter chocolate banana milkshake. My husband ordered a chocolate egg creme. I was disappointed to get my milkshake in the metal cup they used to make it in, while he got his egg creme in a lovely, diner-style glass. It was a delicious milkshake, though. We ordered the half onion ring, half French fry plate, and we both loved the onion rings so much that we resolved to only order those next time. They only allow you to order burgers from medium-well done, and so that was a mark against the burger. While it was not a bad burger, it was far from memorable. The relish I ordered on it was watery and tasteless. The Cheddar may as well have been American cheese. The bun was far too small for the burger itself, leading to me only eating part of it, as I had no wish to pick up the meat and other condiments with my fingers. I love the atmosphere. I love the campy, 50s, retro diner feel. I love the music, which made me want to get up and dance. I loved the furniture; I even loved the font on the menus. Our waitress was good, sociable without pulling up a chair herself, and our food was prompt and made to order. I would go back, but not if I wanted a fantastic burger experience."

[MEP, 1/08] said: "Here's my breakdown of this 60s-style hamburger place, which I visited a couple weeks ago (on 1/11/2008): Milkshakes—This was probably the best part of my night there! They have close to 100 different flavors to choose from, including amaretto, orange, and even melon(!). I opted for the peanut butter banana shake, and it was excellent—there were actual chunks of fresh banana in the drink. "Frings"—This is what they called their basket of fries/onion rings. Supposedly, they are fried in trans-fat-free peanut oil, which makes them a bit healthier. Both the fries and onion rings had a sort of distinctive taste due to the peanut oil, which wasn't altogether unpleasant, just sort of odd. Dipping the rings in their sauce (a horseradish-based concoction similar to Burger King's "zesty" sauce) made them taste quite good. Burger—I chose to get the 1/2-pound burger, not sure that I'd be able to finish their "Delirious" (a full pound of meat!). You can choose from around 20 different toppings, including the standards such as lettuce, tomato, and onion; but, if you are a little more daring (which unfortunately I'm not), you can try things such as mushrooms, horseradish, and even peanut butter on your burger. The actual taste was not bad; nothing too noteworthy. The one thing I seem to remember the most is that the buns were way too small for the slab of meat between them—which made for an interesting experience! The service—Very good. The waitress was cheerful and accomodating. Music—Annoyed the heck out of me. Purely 50s and 60s hit tunes, with occasional plugs for their products (gift cards, T-shirts, etc.) by some unknown male announcer. Overall, Cheeburger Cheeburger was nothing mindblowing, but a perfectly fine experience."

[ABi, 12/06] said: "I shouldn't have expected much from a restaurant named after a lame, three-decades-old, Saturday Night Live sketch, and Cheeburger Cheeburger (sic sic) turned out to be the Joe Piscopo of chains. They offer a pathetic stab at a diner atmosphere, but the life-size Elvis cutout at the entrance, neon lines around the walls and ceiling fans, and irritating 50s and 60s pop playing on the speaker system won't fool anyone; for the record, I'd prefer never to hear the Monotones' lone ridiculous hit for the rest of my life. As far as the food, they may want to rename the establishment after something they're better at preparing. My burger, while cooked, was back to room temperature by the time it was served to me, and its blandly unexceptional flavor didn't improve things. The one good thing is that they offer a laundry list of toppings, including the expected regulars along with more interesting options such as red peppers and chopped garlic, the latter of which I went for and was surprisingly tasty on ground beef; in fact, it was the tastiest part of dinner. It certainly wasn't the sides, which, annoyingly, had to be ordered separately. Unlike every restaurant in the history of the universe, Cheeburger squared's cheeseburgers don't come with a side item; I can accept that the Buffalo Chop House serves items à la carte, but not a faux greasy spoon. We ordered a combined basket of fries and onion rings, less than imaginatively called 'frings' on the menu, and neither half of the name was good. The rings were crispy but bland, but they were better than the bitter, overcooked, and excessively salted fries, an utter waste of hand cutting. I didn't order their largest burger, 20-ounces' worth, and was glad I chose not to: If one finishes it, the waitress screams for everyone to look, announces just how gluttonous the patron was, plops down a giant stuffed novelty burger on the table, and demands applause. Jeez, why not sing Happy Birthday, too, and really mortify them? It's not even that huge an accomplishment: A one-and-a-quarter-pounder may be substantial, but it's hardly a 72-ounce steak. While not exactly rude, both our unsmiling host and waitress weren't what I'd call courteous, although our disappearing server barely left enough of an impression to be called anything. One can get a better burger almost anywhere, and anyone looking for a fun retro environment for themselves or accompanying children would be infinitely better served by going to the Lake Effect. Disappointing disappointing."

[YYK, 9/06] said: "This Cheeburger Cheeburger location has been under construction for months, and it finally launched its grand opening on 9/11/06. The restaurant prides itself on being NFF (not fast food). The restaurant was about 30% occupied at around 5:20 P.M. on 9/11/06. Around 4-5 tables were occupied, of the 15 or so tables. We waited 5 minutes to get seated. While getting seated, the host turned back around to speak to the hostess, and left us standing in the middle of the restaurant among tables and diners for a minute. After that, it took 10 more minutes to get the menu, 10 more minutes before the server came back to take the order, 10 more minutes before water was served, and 5 more minutes for a chocolate mint milkshake and a chocolate egg cream to arrive. At 6 pm, we were still sitting around waiting for food (2 burgers and a half basket of onion rings and French fries!). At any given point in time (I kept checking), almost all the servers were milled around the kitchen area talking away. Our server apologized and told us that they were slow because they were "really busy". The chocolate mint shake was very good! The chocolate egg cream was sub par. It was just a lot of soda water with a very thin serving of chocolate syrup. It tasted like bad fountain water. All the food finally came at once. My medium burger was very overdone. I didn't order bacon, but bacon came anyway, and it was thickly cut, soggy, soft, and greasy. I ordered Ranch dressing, but none came. My date's medium patty melt was overdone, too, but tasted better than my burger. The saving grace were the onion rings: very thinly sliced and very crisp. The French fries were all right. Finally, the check came. After 5 minutes of waiting (since our server didn't come back for the check), we got up to go to the cashier station. That's where she intercepted us and said "Oh, I can take that for you." Then she stood over our shoulders as my date signed the receipt, probably to check her tip. Her service deserved no tip, which was what I was going to leave her, but my date was generous enough to leave her the customary 20% much to my dismay. The visit was extremely disappointing. A half order of onion rings and fries, called frings, a half order of chocolate mint shake, a chocolate egg cream, a 1/3 pound burger, and a patty melt came out to be around $29 after taxes and tip, and dinner, which was mostly waiting around, took 1 hour and 5 minutes. Sub par service, sub par food, above par prices."
---
The Cheesecake Factory.
Walden Galleria
Town of Cheektowaga.
685-2600.
Part of the chain.

[DHa, 9/11] says: "On a temperate September evening, after hearing me mention that I had never been there, my boyfriend decided to treat my mother and me for a dinner out at The Cheesecake Factory. We arrived around 5:30 P.M. and, to our chagrin, it was packed. All the seats we were able to see were full, and there were a few parties in front of us obviously waiting to be seated. Shockingly, we were seated within ten minutes, as we admired how nice the interior of the restaurant was. Though being greeted by a cheerful individual at the front door, there was also a din of pop hits that we had to verbally compete with the entire night. Not particularly enjoyable, but there are few exceptions in the realm of dining establishments where you won't find that. In such a beautiful atmosphere, full of people of all ages, you'd expect the food to be quite impressive—so, as one can imagine, we were excited. After all, my mother and I had decided recently that we needed new restaurants to add to our repertoire. We soon found out that their seating arrangements are in incredibly close quarters, practically sitting at the same table as the people at the table directly next to us. One cannot have a conversation without it being overheard, or feeling as though you're involved in the one going on next to you. Oh well, good food is worth sitting a little too close to your fellow diners, right? After a few minutes, our waitress greeted us and brought us drinks and the menu. The menu itself was thick enough to be a short novel. Paging through it, you come to the conclusion this is one of those restaurants that, instead of specializing in one or two types of cuisine and doing them very well, they attempt to do it all. Thai (and tons of Asian fusion dishes), Italian, Mexican, classic American, Greek, breakfast, lunch specials, dinner, and of course dessert. Everything from Orange Chicken to Shepherd's Pie, White Bean Hummus to Fettuccini Alfredo, Very overwhelming. Shortly after we received our drinks, we were given a stingy basket of moderately fresh bread, which was never offered to be refilled. After a long debate on what we were going to order, it was decided. My boyfriend ordered the 'Smokehouse B.B.Q. Burger' ($11); my mother not being particularly starving ordered a cup of their soup of the day, which turned out to be 'Mexican Chicken Tortilla' ($5) and one of what they consider their Small Plates and Snacks, the 'Wild Mushroom Flatbread' ($6). I, being the large fan of seafood that I am, settled on the 'Wasabi Crusted Ahi Tuna' ($21). Our waitress disappeared, and so began the half-an-hour wait for our entrees (along with my mother's soup, which she would've liked sooner). When my boyfriend ordered his hamburger, or 'glamburger' as they're called on the menu, he was asked if he'd like French fries, but instead wanted a salad. The waitress said 'OK', neglecting to ask him what kind of, or if he even wanted, dressing, which we found kind of strange. As we waited for our own food to arrive, we witnessed plate after plate being served to those (too close for comfort) around us being served giant portions of food—most of which we couldn't identify. A woman sitting across from us was in the process of eating a salad that could've fed three or four people, and she let their waitress take it away when 3/4 of it remained in the bowl. Huge plates of gelatinous slop that we guessed were to be Chicken and Biscuits or something covered in a white gravy seemed to be rather popular—portions that the average human being could never choke down in one sitting unless they'd been starved for an extended period of time, especially as they weren't particularly appetizing looking. We began to fear what we had ordered was something not so delicious after all. I later found out that their rather annoying website, where many of their pages have audio recordings that babble nonstop until you leave the page, boast that they're famous for 'generous portions which are ideal for sharing or taking home'. Then again, you can word practically anything to sound positive, even if it's going in to have a root canal done. Our food finally arrived, and this is where the review may require a warning: Those who are squeamish may want to turn back now, because it does become a tad graphic. My better half's hamburger was the highlight of the evening, and, with me being a pescetarian, saying that is quite disturbing, though in comparison to what we'd previously seen, it was a surprisingly small portion of food. His burger, cooked perfectly medium, was piled high with onion rings, bacon, barbecue sauce, and what he thought was cabbage that was shredded, an awkward size to be a topping for sandwich. His minuscule salad was tossed with an unknown dressing that apparently was acceptable. My mother's soup was more like a rice casserole, with a small amount of broth, which happens to be her favorite aspect of soup. She sent it back, and received a bowl almost identical, though in this bowl there were a large amount of unpeeled carrots that she unhappily pointed out to our waitress, who later comped it from our bill. The Wild Mushroom Flatbread was actually quite good; we had no complaints about that, and, if it were bigger, we might even return for it. My tuna was fairly disappointing, though it was also cooked perfectly rare and was a beautiful piece of fish. The 'crust' was soggy and tasteless, with the consistency of a grated sponge. And for something claiming to have wasabi as an ingredient, I expected to experience a tingle in my nose: something spicy! It sat on a bed of inconsistently cooked white rice, which was surrounded by an overcooked shredded sea of carrot, zucchini, and other unidentifiable, tasteless vegetables. The menu claimed that the liquid was miso flavored, but it could've passed for a bland butter sauce. The waitress walked past our table half a dozen times, asking us how our food was once, when we were able to complain and ask for soy sauce for my fish. Finally having her remove those plates from our table was no big loss. Seeing as we were at the Cheesecake Factory, it only seemed right to get dessert, though my mother didn't agree. I ordered a cup of coffee and the 'Snickers Bar Chunks and Cheesecake', and my better half ordered the cherry cheesecake and a cup of coffee as well. We got those relatively quickly, and mixed reviews followed. Mine was absolutely drenched in whipped cream, with two huge dollops on my plate, along with some already being on the cheesecake itself. There were no pieces of actual Snickers baked into it, as the menu told us, and the bottom was mysteriously soggy—though somehow it still tasted all right. My boyfriend enjoyed his with no complaints, and their coffee was quite good. Overall, I don't think we'll be returning, because we are more for quality over quantity, and not the other way around. This 'factory' seems as though its main focus is cranking out huge portions of food to convince the customer that they're getting a lot for their money; it just isn't particularly good."

[AFN] said:

[8/09] "I met a friend for lunch at The Cheesecake Factory today, Friday, 8/21, because my friend had a two-year-old gift certificate that she wanted to use. I have to admit my $10.99 meal of a small cheese pizza, sans tomato sauce, accompanied by a huge salad, was very good. I took a few slices of the pizza home, as it was too much to finish. My friend's turkey half-sandwich and salad were good, too, she said. Still, The Cheesecake Factory wouldn't be my first choice."

[8/09] "My sister and I had lunch at the Cheesecake Factory today. She loves it. I've been to their restaurants when out of town, but not to this one. I would say their food is mediocre and overpriced. I had a Kobe beef burger with a side salad instead of French fries. It was OK, but nothing spectacular. She had a Thai chicken dish that she said was quite good. I would have much preferred a real Thai or Japanese restaurant."

[BSt, 8/08] said: "While I have enjoyed several very lovely lunches and dinners at this restaurant, my recent visit (Saturday, 8/2) with my teenage daughter was a huge disappointment! We entered the restaurant shortly after 5 PM on a Saturday and were seated at a table in the bar area within 10 minutes. I ordered the Pear & Endive Weight Management Salad, something I have ordered and enjoyed many times before. As I have done every other time I have ordered this salad, my special request was that they substitute grilled or sauteed mushrooms for the chicken. The waitress kindly asked if I wanted shitake or other mushrooms, and I smiled and said, "Let the chef decide. Whatever they would like!" Our drinks were brought quickly, and our waitress was friendly and professional throughout the meal. But the salad? Eeew...brown lettuce. Crinkly, hard chunks of lettuce. The plate wasn't the least bit attractive when it arrived, and, as I ate, I picked out leaf after leaf, chunk after chunk, of lettuce that I would have discarded in the kitchen and never served to a guest. This salad, which usually comes out looking like a piece of artwork, looked like a mushy mess on the plate. My daughter's grilled chicken sandwich was fine, and our drinks were replenished quickly, so no arguments there. I thought about sending my meal back, but I could see that the restaurant was getting more and more crowded by the minute, and I just didn't want to cause a fuss. The crowning glory? They no longer serve the Carb Control Cheesecake! Phooey...this was one high-priced, lousy time. I hope it was just a fluke."

[JKl, 6/08] said: "I agree with the other reviewers to date: Too long of a wait, too pricy a menu, and highly overrated cheesecakes. We went to this location on a Saturday night at 11pm (yes, you read that right), and we waited 40 minutes for a table. We couldn't believe it! Once seated, the service was appalling. We didn't get out for an hour and a half, and we didn't order appetizers! When we needed refills, she was nowhere to be found, and we waited much too long for our meals to be delivered. Any time we needed something, we would look around and wait for her, and it would take at least 10 minutes each time before we saw her around in our area and had to flag her down. The menu is humongous—no wonder their standard response is "yes, it's good", because there's no possible way they could know details of everything on the menu. (And I also did not like that in this "upper scale" chain restaurant there were advertisements in the menu!) Their bathrooms were filthy—covered in water and toilet paper. I ordered the Ranch House burger, and, although it was "big" like so many people talk about, it was not seasoned very well, the bacon was non-existent, and the "steak" on top tasted simply like ground beef. It was smothered in cheese, so I couldn't even be sure that "steak" was on top of my sandwich. My guest ordered the Spicy Cashew Chicken and was extremely disappointed. There was very little chicken in his dish, and he counted 8 cashews in the entire plate. I tasted the sauce, and it tasted like any sauce you would buy in a bottle off the grocery-store shelf. Extremely disappointing. We loved the bread that was served before dinner, though—it was very tasty. As for the cheesecake—we ordered a piece of Cookie Dough Cheesecake to split. We could see the bakery area from our table—it was not busy at all. Yet we waited for 15 minutes for our dessert to arrive after it was ordered. This was completely unacceptable. I don't know what people love about this dessert—I thought the "cheese" taste was extremely bland and not worth the money we spent. All in all: a lot of hype and nothing to back it up."

[MCP, 6/08] said: "After receiving $50 in gift cards to this place from a well-intended relative, and following two failed attempts to get a table between 5:00 and 7:00 PM without waiting 2 hours on successive weekends, we finally were able to get seated on a Friday night at 9:00 PM (even so, with a 20-minute wait). As one who rarely eats at "upscale" chain restaurants, I was dubious to say the least. Well, my experience reinforced my intent to not eat at this type of place. Two entrees and two drinks consumed the entire $50 and then some. Cost is not the entire issue—I'd happily pay that much for a high quality meal in a locally owned restaurant. My "Wasabi Crusted Ahi Tuna" arrived big and rare (as ordered), but the wasabi "crust" was more like a soggy blanket of indeterminate content. Side veggies were good (above average even) but hardly made up for the entree that seemed to have come already prepared from a freezer case. My wife's "Crusted Chicken Romano" (encrusted food is a recurring theme) was OK, but greasy—certainly not worth the $$. Service was OK, but, again, it was after 9, and the place was winding down. Probably never again...."

[SR, 7/07] said: "While "home" in Buffalo for a visit, two friends and I went to the Cheesecake Factory for lunch. Two of us ordered one of the chicken lunch specials. It tasted good, but then my friend noticed that hers was raw inside. I looked more closely at mine and saw that it was also underdone, but not as much as hers. Pink chicken. Yuck! I lost my appetite. They didn't charge for her chicken, but I didn't say anything, and they didn't notice that I left most of it. Since she had not had anything to eat, she ordered a piece of cheesecake for dessert, and I had a bite or two. The cheesecake was good, but it was topped with artificial "whipped cream"."

[AmS, 3/07] said: "Too expensive for me. You pay for quantity, not quality, here. Waitress offered to box our leftovers and did not include even a quarter of the mountain of fries, only the remainder of the sandwiches. I called and complained, but the "manager" did not offer any compensation, only offered to reprimand the girl and demanded her name, which I wouldn't give. I find the self-proclaimed "lavish" decor tacky, meaningless, and themeless. Maybe the attempt to be "something for everyone" is their demise. Never tried their cheesecake. What's it going to take to have more restaurants offer healthy alternatives to French fries for sides (without charging you extra)?"

[HPK] said:

[3/07] [HPK] updates his review after reading [AmS]'s review above: "Based on reading [AmS]'s post, I too called the Manager and received a call back. She was completely non-responsive. Also did not offer anything for free, not that I was expecting it. She did not care or sympathize. She defended instead of listened."

[3/07] "Maybe I am the only person in the world who does not like this place. 1st, any place that wants me to wait 2 hours is nuts. 2nd, just like many of these chain restaurants, there are areas by the bar that are first come, first served. This makes life much easier. Somehow, for two people, we wound up spending over $100. This consisted of one appetizer, two main meals, and a couple of drinks each. I have learned that whenever there are no prices next to drinks, you'd better watch out! The appetizer is their version of a Buffalo wing and a Chinese dumpling, then deep fried. This was good. Too good. A heart attack on a plate. Plus, there was soooooo much food just in this, we were almost filled up at this point. We took most of it home. My wife ordered some pasta spicy thing with chicken and I had Chicken Marsala; neither had any taste. Very bland. Both should have very different tastes, and if it were not for the mushroom in mine, I might not have known. Again, it was a huge amount of food; we took home half of it. Also, no matter what you ask of the waitress, "Is this good?", etc., the answer is always, "Yes, very good"; I kept hearing this at every table. I guess it is a "fun" place. Lots of people. For the price, not my type of place, yet I like many other chain restaurants. Oh, and I cannot forget the cheesecakes. We ordered the signature cheesecake, which has sour cream on it. For me, that flavor combination just does not work. Plus the cheese part once again was very bland. I know that tens of thousands of people love this place. It just did not do it for me. Two more gripes. One: Even though this area we sat in was first come, first served, we must have been approached by 5 couples at different times asking us when we were going to leave so they can have the table. This started almost ten minutes into our meal. When the dessert came out, everyone started to wonder. There were even people overheard saying, "They're taking their time; we want the table", while looking at their watches; this is just rude. Two: There are ads in the menu for other stores both in and out of the mall. This is tacky! I do not want to see ads in a menu when I am eating!"
---
Chef's Restaurant.
291 Seneca St.
(at Chicago St.,
near Downtown Buffalo),
East Side (City of Buffalo).
856-9187.
Italian.

[GOw, 5/11/15] says: "14 of us went on Saturday for our niece's 30th birthday. I believe that everyone was pleased with their meal. The service was very good, aside from a bit of a wait to be seated. Carafe of sangria was good, perhaps overly sweet. I had the French onion soup, which was just OK: nothing memorable or bad, just OK. As my main course, I had a salad, and it was excellent: Ms. Nettie Salad ($11.50; 'Romaine lettuce topped with fried artichokes, green grapes, sun dried tomatoes, crumbled bleu cheese in a citrus vinaigrette balsamic dressing'). The artichokes were wonderful: lightly coated and fried, just a great addition to a salad; it was a huge salad with all fresh ingredients. Many ordered the spaghetti parm, with no complaints heard. My wife had her go-to favorite, which is eggplant parm; she described it as average: nothing wrong, kind of like the soup, average. The place is noisy, and we certainly added to it. Good time and decent food. I did not look at the bill, but it came to $30/person with tax and tip."

[WHN] said:

[1/31/15] "Friday night, we went to Chef's with a group of friends. I ordered veal parmagiano, while the others had various other entrees. Everyone seemed to enjoy their meals, but my veal was tough and chewy. I noticed that the menu said that some veal dishes, e.g., Francaise, and steak required extra time, suggesting to me that most of their veal dishes were pre-cooked, then finished upon ordering. I don't know if this would account for the meat being tough. I had leftovers, but didn't take any home. I also found it extremely annoying to hear loudspeaker announcements of table numbers, order numbers, or server numbers. I've never encountered this in another restaurant, so there must be better ways to tell servers that their orders are ready. My and G's dinners were $77, with a bottle of wine, before tip."

[3/2/13] "I haven't been to Chef's in, literally, decades, but G has been there many times and likes it, so we went for lunch on Friday, 3/1/13. Based on recent reviews, I wasn't expecting it to be very good. G started with a zucchini salad—mostly sliced zucchini, with some iceberg lettuce, diced and roasted red peppers, and chopped and pickled onion, with a simple Italian dressing. I had their chef's salad—iceberg lettuce, sliced cucumbers, chi-chi beans, and a tomato slice, also with Italian dressing. Their salad dressing is a very simple mix of oil and vinegar, with a hint of garlic. It's reminiscent of the delicious salad dressing at the Como in Niagara Falls. The bread served was basic Italian, but the dipping sauce of oil and basil, plus some other herbs, was very tasty. After our salads, G had spaghetti parmesan, which she has had before. For some menu items, they offer two or three sizes: large, small, and extra small. G had the extra small, and cleaned her plate. I had excellent linguine with white clam sauce, with a large amount of clams, and an excellent, garlicky sauce. My dish was available in large and small sizes, but I forgot to specify. I think that I was served the large size, with enough left over (along with part of G's zucchini salad) for a light dinner. I wouldn't hesitate to return."

[JoM, 2/19/13] said: "Perhaps I'm one of the few on this site, but I like Chef's. You have to know what you're getting into when you go to Chef's. It's almost always a packed restaurant, and the diners will have limited table manners. We stopped in for dinner on 2/7/13 before the Sabres game. I'd guess that more than half the restaurant had Sabres jerseys on and were on their way to the game. We were served a basket of fresh, Italian bread prior to our meal; it was very good. All three of us had the spaghetti parmesan with meatballs for our entree. It was a huge plate of spaghetti with a hefty portion of melted mozzarella cheese; the spaghetti is fairly dry under the cheese, but they give you a dish of sauce on the side. We shared a bottle of Montepulciano wine; the wine was passable, but not the highlight of the meal. Our service was very good. It has been a few years since my last visit to Chef's. They have put an extensive renovation onto the restaurant and now have a full bar near the entrance; they also have a drive-thru window for takeout orders. This is a classic Buffalo restaurant with a fun atmosphere and reasonably priced food. It's not an upscale restaurant and shouldn't be viewed as such. We had a great experience, and I will return."

[PT, 9/10] said: "I picked my daughter up at school yesterday, Thursday, 9/23/10, and took her to Chef's for dinner. Believe it or not, we had never been there before. We had the worst Italian meal—or maybe the worst meal of any kind—ever. Awful sauce. Fatty chicken. Tough veal. The place was packed, but service was speedy. I don't know how they get so many diners, or why they keep coming, but we will never return. Below negative."

Bill said:

[8/10] I've eaten at Chef's twice in the last year, the latest being Tuesday night [8/31/10]. This restaurant always amazes me for the crowds that it attracts, but the cuisine has not improved in the intervening 15 years or so since I first (and last, till this year) ate here: The two meals that I've had here recently have been among the most memorable for being among the worst I have ever had. The previous time, I had their Chicken and Vegetables, described on their menu as "Broiled breast of chicken smothered with sauteed broccoli, onions, sun dried tomatoes, mushrooms and artichokes". Sounds good, right? But the implementation was not: The chicken was fatty and gristly, and the dish was over-salted. Last night, I tried their Tuesday-evening special Veal Cacciatora with Spaghetti. Fortunately, I ordered the small size. Well, maybe unfortunately: Two plates arrived, one with too much of the main course, the other with too much spaghetti. The plates were way too small for the amount of food, which spilled over onto the tablecloth. Actually, the dish should have been called "Green Peppers Cacciatora", because it consisted of about 2 dozen or so pieces of green pepper, about a ½-dozen pieces of mushroom, and three—count 'em, three—small, bite-sized pieces of veal, all smothered in way too much of their pretty awful (though amazingly popular) tomato sauce. The spaghetti was OK, but nothing special. We also shared an appetizer of their "cheese bread": garlic bread with melted mozzarella, which was fine, and I had a chef's (or is it "Chef's"?) salad: iceberg lettuce, one—count it, one— slice of tomato, and a light, house Italian dressing, which was OK. Service was excellent, and the management is very friendly and accommodating. But the food? Chef's continues to earn its negative rating. The quality of the food and the inventiveness of the cuisine are far superior at such restaurants as Campobello's, Carmine's, or Linguine's.

Review from more than 10 years ago:

[ca 1993] A Buffalo tradition. I ate here once (probably around 1993), and hated the sauce.
[EBe, 6/09] says: "This can be taken as a review for either Chef's or Jacobi's Hamburg, perhaps as a follow up to my Feb 09 review of Jacobi's Hamburg or a new review of Chef's. Last night, my wife and I ate at Chef's. It was honestly among the better times that I've eaten there. I find their sauce to be, on a good day, OK; on a bad day, almost enough to make you want to leave. I don't understand what is so inconsistent about it. Last night, the sauce was good. The time before that, it was OK at best; the time before that, OK; the time before that, I couldn't eat it. It sometimes has the taste of either odd and incorrectly placed Italian cheese, or the meat from the meatballs imparts a strange flavor on the sauce, or it just does not balance right. I can't describe it. One time it was so bad, I didn't eat what I was served. Their service has always been good, the portions always good; the sauce has been bad to decent with no real consistency to it. So yesterday it was OK. I took home a considerable amount of leftovers. Now it's not that I purposefully return except for these vouchers they sell, which I end up buying every year; this year I ended up having to travel there twice. Today, as a result of this and the fact that I had cooked pasta sitting in the fridge at home (I eat a lot of pasta), I stopped at Jacobi's in Hamburg and picked up a quart of sauce, figuring between the leftovers and my leftover cooked pasta I'd have enough to feed me and my wife. The difference in the sauce was nonetheless astounding. Now I'm not out to pit either restaurant against each other, but the Jacobi's sauce was arguably better than the Chef's sauce: smoother and more consistent, tasting nearly the same as when I dined there the Friday before. It also tasted the same when I dined there possibly a month prior to that. I, as a patron of various Buffalo restaurants, appreciate a level of consistency in the offered product. With Marc Anthony's Diner having closed in Hamburg (which offered a very good marinara-style sauce that was nearly identical from one visit to the next, save for a few visits), there are fewer choice out here; certainly nothing, however, warrants a drive to Chef's, Jacobi's offering a better sauce that is more likely to be identical from one sampling to the next. Honestly, L'Isla D'Oro (or whatever the correct spelling is) offered a better product than what I've received at Chef's the last few times. A a regular pasta eater, I am compelled to seek out the best sauces locally. Chef's, to me, doesn't warrant the drive over what some of the Southtowns offer, except perhaps a different atmosphere."
Review from more than 10 years ago:
[MEL, 2/98] said: "A significantly better [than the now-closed Katrina's], and cheaper, Italian place downtown. A Buffalo institution with consistently good food."
---
Chennai Express.
• Facebook page
452 Pearl St.
(at the southwest corner with Asbury Alley,
south of W. Tupper St.,
north of W. Chippewa St.),
Downtown Buffalo.
768-4426.
Indian.

[JoM, 2/5/15] says: "I recently drove by this restaurant and was curious to try it. My neighbor's family is originally from South India, and this restaurant features dosas, which are South Indian cuisine. I went with my neighbor and another friend on Friday, 1/30/2015, for dinner. The decor is very basic, but we found the food to be excellent. We ordered 3 entrees to share: chicken biryani, beef vindaloo, and a paper masala dosa. I've had chicken biryani and beef vindaloo in the past, but had never tried dosa. Dosa is an extremely large crepe, which hangs over the side of the plate and is filled with many different choices of ingredients. Our paper masala dosa was filled with mashed potatoes. Although I thought that it was very good, I didn't have a frame of reference to compare it with. My neighbor thought that it was excellent and very similar to what would be served in India. The chicken biryani was also very good, although I found it to be a touch heavy on the red onion. The beef vindaloo was served with a side of white rice, which is traditional. We were very happy with our meal, and the service was prompt and professional. I look forward to returning soon!"
---
[

] Chester's Cajun Grill.
9416 Transit Rd.
(in Amherst Place plaza,
north of Casey Rd.),
East Amherst (Town of Amherst).
636-4554.
[MarSt, 1/3/15] says: "Two friends and I went to Chester's Cajun Grill for a birthday dinner on Monday, Dec. 29, 2014. (The birthday girl loves Cajun food.) We had a delightful meal; however, our server really put little effort into the experience. Food: We shared a basket of Fried Onion Straws, which were very nice. I ordered the Blackened Catfish Dinner, which was prepared well and flavorful. Our birthday girl had The 'Big Easy' Combo, which was very good. The other member of our party had the Chicken Creole, which had a nice heat and good flavors. The portions were good, and everyone was pleased with their food. Service: Our waitress ignored our table for the most part, while we observed that she seemed attentive to others. (She was aware that we were celebrating a birthday.) She threw the bill on the table without asking if we wanted further drinks or dessert. When we did order dessert, she did not adjust the bill. After we calculated the bill plus a decent tip, we paid by credit card. At this point, our waitress had disappeared for some time. When the final receipt showed up (finally), the dessert price had been added. We did not adjust what we were going to pay—cutting her tip significantly. Note: They had a problem in the men's room, with the toilet tank dripping on the floor. When it was mentioned to the staff, they seemed aware but unconcerned. I would certainly return to Chester's, because we really enjoyed the food. I would hope to get more attentive service to round out the experience."

Bill said:

[6/23/13] I wasn't originally going to review our dinner tonight at Chester's: We eat here often, and I've reviewed it many times before; it's one of our favorite restaurants. But one aspect of tonight's meal was interestingly different. I had the Bayou Seafood Pasta, which I've had before, and which I like a lot. [MER] decided to try their wings, medium; she said they were as crispy and good as any she's had. But it was our 17-year-old son's dinner that warrants this review: He had the Mardi Gras Burger, which the (very informal) menu describes thusly: "Two 10oz. Ground Beef Patties…yup…20 ounces of charbroiled bliss stacked with Fried Onion Straws & BBQ Pit Sauce, Bacon, American & Pepperjack cheeses, Lettuce, Tomatoes, Pickles, Creole Mayonnaise & Spicy Creole Mustard. $15.99". The waitress double checked: Did he really want it? She warned him that it was really big, and that only one other person had ever ordered it as far as she knew. To quote the menu: Yup; our son wanted it. It arrived piled so high on the plate (actually, a plastic basket lined with paper; more about that in a moment), with a steak knife plunged into it (probably to hold it together), and in a procession of two servers, one leading the way with the burger, the other with [MER]'s and my meals, that the customers at the neighboring tables took notice, admiring his courage. He said that it was delicious and, yup, he ate the whole thing. As for the "plate": This burger needs a stronger surface than a paper-lined plastic basket, because the paper gets moist and starts tearing when one tries to cut the burger. (For most people with normal-sized mouths, it cannot be eaten in the usual way.) With drinks and tax (before tip), our excellent meal came to just under $18.00 each. Service by Brigid was friendly and excellent.

[6/12] MER and I had dinner here on a Saturday evening. We each decided to try something new. MER had the Debris po'boy: pot roast ("debris") simmered in brown gravy, with lettuce, tomato, pickle, and mayo, along with a side of onion straws; she loved it. I had the Crawfish au Gratin: crawfish tails sauteed with onions, peppers, and celery, baked in a "cajun au gratin" sauce, topped with shredded parmesan and served with homemade cole slaw and French bread; I ordered it with a side of Kickin' Country Greens. The crawfish dish was very good; I was afraid that it would be too "cheesy", but the sauce was not overwhelming, it was not too spicy (a good thing, in my opinion), and the celery outnumbered the peppers (another good thing). The greens, on the other hand—spicy collard greens—were not to my liking at all; I don't know whether it was because they were collard greens (which I had never had before) or because of the spices (the "kickin'" part), but I gave up after a few tastes. With drinks and tax, the bill averaged just under $19 each before tip.

[4/12] Chester's has a new menu. There are a few new items, but some old favorites (such as the Chester Hagelburger) seem to have disappeared. I tried a new item when we recently dined here with out-of-town visitors: Bayou Seafood Pasta—shrimp and crawfish tails over gemelli pasta in a mild, creamy, garlic sauce, with shredded parmesan, tomatoes, and green onions; it was quite good. Almost everyone else was quite happy with their meals, including our out-of-town guests, who had never been here before. Chester's even went out of their way to allow our very-picky-eater, 7-year-old granddaughter to have a plate of just the pasta. However, our son, who loved the Hagelburger, was not quite as happy with what seems to be its replacement, the Zydeco Burger: a burger with fried onion straws, BBQ sauce, cheddar cheese, bacon, lettuce, and tomato; he said it was too big and messy to eat.

[4/12] Patricia King, Advertising & Arts Co-ordinator of Chester's, wrote in response to my 4/12 review:

"Dear Mr. Rapaport,

Thank you, once again, for your favorable review of our Cajun food! Our menu replaced some items because we wanted to introduce some new Cajun recipes, while still maintaining our inventory levels and the efficiency of our kitchen.

I am pleased that you found our Bayou Seafood Pasta satisfying and that your guests enjoyed their meals. Sorry that we altered one of your son's favorites from the menu. We strive to keep items on the menu that are pleasing to everyone. The Zydeco Burger is the old Chester Hagelburger with one minor difference…we now put our fried onion straws on it instead of sautéed onions…otherwise it is the exact same burger (except for size) and can be ordered with the sautéed onions instead if specially requested. We are more than happy to accommodate our guests preferences.

Thank you for continuing to be a valued customer (and reviewer) of Chester's."

[2/09] Came home from work on a Tuesday, not looking forward to leftovers. Had promised my 13-year-old son a Hagelburger on Sunday (but Chester's was closed, or not answering their phone), then again on Monday (but they're never open on Mondays), and he wasn't feeling well, so I offered to go get him a Hagelburger. MER asked for a grilled chicken sandwich. So I figured that I might as well get something more interesting than leftovers for me, too: Salsa Salmon ("salmon filet braised in Chester's salsa wine sauce with onions and peppers, served over seasoned rice" with cole slaw and a choice of side—I opted for steamed broccoli). The take-out person (turned out to be the bartender) was knowledgeable and friendly. The food was ready on time, and came nicely packaged; it was recommended that I have the butter for the French bread on the side, so that it wouldn't get all greasy. And the food was superb, heart-warming, and worth the trip (not far, though; we live around the corner). I am raising Chester's to 2 stars.

[9/08] Had their Cajun Shrimp recently. According to their menu: "Baby Shrimp sautéed with Onions & Peppers and simmered in a Mild Cajun Cream Sauce, served with sliced French Bread" and served over Cajun rice (though you can also have fettuccine). This is probably the tastiest thing I've eaten here; had leftovers for lunch the next day, and they were equally good.

[4/08] Back again with [MER] and our 12-year-old son for a Sunday-evening dinner. I had the Big Easy Combo—a sampler of 3 of their "soups" (more like stews): chicken and Andouille sausage gumbo, seafood Jambalaya, and red beans & rice, with a bag of oyster crackers on the side. When you order a bowl of any of these, you get slices of French bread, so I asked for some on the side (it was $1.50 extra); we got a small loaf, swimming in butter, which we could have done without. But the 3 dishes were terrific, and I even liked their spiciness, which I don't normally like. The beans & rice seemed to be the least spicy. [MER] had a chicken sandwich that she liked very much, and my son had a huge Chester Hagelburger (but without cheese)—"Smothered in Tangy BBQ Sauce and Sauteéed Onions all topped with melted Mild Cheddar Cheese and Crispy Bacon"—that he was quite happy with. We also ordered a "Rattlesnake" burger to go ("topped with Chester's Homemade Chili con Carne, melted Cheddar and Jack Cheeses, Brew City Battered Jalapeno Bottle Caps and our Roasted Red Pepper Remoulade. This burger's got BITE!!"—and indeed it did, according to those in my family who tried it, the bite being due primarily to those jalapeno peppers). The service was slow (only one waiter for a more-crowded-than-expected-on-a-Sunday night), but excellent.

[10/07] I returned a year after my first visit, with [MER], a friend from Indianapolis, and visitors from Los Angeles who came in late on a Sunday night; we were looking for a good, hopefully quick-service restaurant near where we live. I recommended Chester's, and we were all happy with the decision. I had the Fat Jack's Louisiana pasta: chicken-breast medallions and Andouille sausage with garlic, onion, peppers, mushrooms, and tomatoes in a mildly spicy, creamy, garlic sauce over fettucine, with parmesan cheese and about a half-dozen slices of soft French bread. It was tangy and scrumptious. The service was excellent; I'm glad we returned.

[10/06] I came here with a visiting speaker. The menu is quite large and varied, surely with something for everyone. I had the Seafood Jambalaya, a spicy combination of seafood, sausage, and rice, in a large soupbowl with about 7 or 8 slices of French bread circling the rim, served with a soup spoon. Delicious. I definitely want to return to try other items on the menu.
[WHN] said:
[5/11] "I went to Chester's with a group of ten on Friday, 5/20. Seeing that the end of the world, day of judgment, the rapture, or whatever, is scheduled for 6 P.M. EDT today 5/21 (end of days times vary by time zones—check your local listings), I thought I should have a good last meal, and Chester's obliged. (If you're reading this, presumably it's been postponed, at least until 10/21, or maybe for 5 billion or so years.) I had the same meal I had a year and a half ago—chicken and andouille sausage gumbo, and crawfish étouffée. I thought the gumbo was much saltier than last time, but still good. The crawfish étouffée was delicious, and the portion size was huge. I took half of it home. I don't remember what everyone had, but one had Cajun fried oysters, followed by a fried crawfish po' boy; another had the gumbo and a black 'n' bleu steak salad—blackened sirloin steak tips over romaine lettuce with crumbled bleu cheese. Another diner had their 'big easy' combo of gumbo, seafood jambalaya, and red beans and rice. Finally, one person had their Friday night fish fry. Everyone enjoyed their food, and the service was very good."

[1/10] "Their website logo and their menu now call the restaurant Chester's Cajun Grill, but the address on the website still says Chester's Pub & Grill; somewhat like Bistro Europa vs. Europa Bistro. What's in a name? A rose by any other name…. I've wanted to try Chester's for a long time, ever since reading the (almost) universally positive reviews on your website, and finding another very positive one on BuffaloChow.com. So, when my son asked where I wanted to go for my birthday, I chose Chester's. The 'Frenchy' bread dripping with butter was very good. We all agreed that the chicken and Andouille gumbo was one of the best we've ever had—better than Shango—and as good as any we've had in New Orleans. Our son compared it favorably to Arnaud's gumbo. For my entree, I had crawfish étouffée, which was excellent, with flavors comparable to the same dish I had at The Court of Two Sisters in New Orleans some time ago. It was a huge platter of rice seasoned with garlic, onions, peppers, and diced tomatoes, with plenty of crawfish. I couldn't finish all the rice, but I think I managed to find all the crawfish buried in the rice. The reviewer on BuffaloChow.com wrote that the crawfish étouffée and gumbo were similar, but I disagree. The gumbo is roux-based with a brown broth, and the étouffée is tomato-based, and the flavors were totally different. The only similarity I could see is that both include rice. My son and wife had blackened shrimp over Cajun rice, which the menu says received the 'Overall Food Award' at the 2009 Taste of Buffalo. They both thought the dish was excellent, but that the remoulade was a bit thin, more like salad dressing than remoulade. The service was very good, and overall I would give Chester's two or three stars. We're looking forward to returning soon."

[1/11] Patricia M. King, Advertising & Arts Co-ordinator of Chester's, wrote to inform us: "Just a brief note on the 1/10 review by WHN. This reader noted that the restaurant name had changed, but, the web site still listed Chester's Pub & Grill. We have had a forwarding address on the site for almost a year, but, just recently had time to update all the details. Our (new) web site (http://www.chesterscajungrill.com/) , name and address have now caught up with each other. We changed the name to Chester's Cajun Grill to more accurately reflect our cuisine. Everything else remains the same; Quality, Ownership, Management, Menu, Cooks and Service Staff. If you would like (and have the time) to update these changes, we would appreciate it. Thank you for your continued support for local restaurants. P.S.: Due to growth, we now recommend reservations on Friday and Saturday evenings if you don't have time to wait to be seated."
[MER] said:
[1/10] "I have since been to Chester's to eat, and the food was up to par. I have a wonderful meal each time and was totally satisfied. Chester's is first on my son's list of 'What is for dinner?'. I will continue to eat at Chester's every week :)

Patricia M. King, Advertising & Arts Co-ordinator for Chester's responded to MER's 8/09 review below as follows:
"Every once in a while, I check your Restaurant Review to make sure that Chester's is still satisfying its customers to the best of our ability. We have been commended on several Internet sites (including yours) and won numerous 'First Place' awards at local fairs and events for our exemplary food. Imagine my dismay when I found [MER's 8/09] review on your site for Chester's Pub & Grill. While we agree that our children's menu lacks imagination, many parents have told us that is the only food their children will actually eat, so, we continue to serve it. In fairness, we stated right on the children's menu that it was 'KRAFT' Mac 'n Cheese. (We have since upgraded the Mac 'n Cheese to a better product, prompted by this review.) Pizza Rolls and Mozzarella Sticks are, invariably, a frozen product when served in restaurants, and we find that is what children expect when they order them. (We have discontinued the Mozzarella Sticks.) We do offer fresh burgers, accompanied by one side dish and soda on that menu for $5.49, the same price as the items ordered. Perhaps they would have found that more satisfying. However, it is regrettable to us that this customer did not let us know promptly of their unfortunate experience with the main menu meals. We would have appreciated the opportunity, first, to apologize for our lapse in providing our usually excellent fare; second, to try to make amends. After four months, I can't begin to explain what happened on this occasion, but, you can be certain we will be diligent in our attempts to assure this doesn't happen to another customer. I will be checking your site more often to guarantee it was not necessary for your readers to leave further unfavorable comments. I know that you devote a great deal of time to this site and wish that it was possible for you to forward reviewed restaurants responses to those who have had reason to leave negative comments. We would like, of course, to be able to have the opportunity to satisfy this customer, but, understand the need for the anonymity of your readers/guest critics. Thank you for the invaluable service you provide to us by giving us the information we need to continue serving our customers to their highest expectations."
[I did forward Ms. King's message to MER; MER's new review is above.]

[8/09] "I just had lunch (on 8/13/09) with my 22-month-old grandson and two daughters at Chester's. It was the worst lunch ever. First of all, I ordered a chicken sandwich. Sounds easy, huh? The roll was either 10 days old, or it was left in the oven over night. The fries were crisp like chips and had a terrible taste to them. Perhaps they were from yesterday? One of my daughters had a wrap that she says was the worst she ever ate. My other daughter had boxed pizza rolls, and my grandson had boxed mac and cheese. Nice:( I will be sure to take the kids somewhere else next time we are starving:)"
[NG, 9/09] said: "My wife, her twin sister, and I had dinner Saturday nite at Chester's Pub, after hearing about the place for some time. It was, in a word, superb. This is authentic Louisiana cuisine, done with skill that would make a Cajun proud. The menu is extensive and varied, but unless you have an aversion to spicy N'Orlins fare, you should do yourself a favor and order something other than a benign or banal sandwich, or wings or the like. The andouille sausage and chicken gumbo was lip-smacking flavorful, as was the seafood jambalaya the ladies shared and I was permitted to sample. However, the best was yet to come. The New Orleans chicken and rice [a casserole in a spicy, rich cream sauce including peppers, mushrooms, onions, garlic, etc.] was one of the best meals I've had in years, and we eat at mostly 'fine dining' restaurants in the area, as well as when on vacation or otherwise traveling. Spicy it was, but also an undeniable taste extravaganza. The ladies would say the same regarding their chicken and seafood creoles, as well. Chester's is unique, and a rare gem."

[ECB, 1/08] said: "An addict of Cajun and Creole cuisine, I was thrilled to discover Chester's in my neck of the woods. I have now been there a half dozen times, with friends and family, and it has always been a great experience. One of my friends, who used to live in Louisiana, now makes the trek from Wheatfield to sample their gumbo. The Bourbon Sampler with gumbo, red beans, and rice, and jambalaya, is a favorite. All three dishes are wonderful. I also like the blackened prime rib sandwich quite a bit. My only complaint was that the fried oysters and crawfish are too heavy on the breading, and the delicate flavor is lost."

[JDB, 11/07] said: "After spending some time doing the "well where do you want to go to dinner?" dance, my wife and I agreed to try somewhere new. We Googled, we read reviews, and Chester's seemed like a choice with potential, especially considering the good reviews it has received. As we approached the restaurant, we were concerned—one wall is dominated by an enormous, flat-screen TV. We'd been hoping for a quiet Sunday-evening dinner, not a raucous night out at a sports bar. As it turned out, that wasn't a concern—the volume was off, and nobody was paying much attention to the TV. I could, how ever, see that it might get pretty loud during a Bills or Sabres game. We were seated quickly; our waiter appeared after a couple of minutes and managed perfect timing throughout the evening. He came over to take our order just as we were setting our menus down; he cleared dishes soon enough after we were done that they weren't lingering on the table, but not so soon that we felt rushed. Service was excellent. S. and I ordered the blackened shrimp appetizer. It was good, not great—the blackening spices were very salty, and there wasn't much evidence of actual blackening—it was more like grilled shrimp tossed with some blackening spices. Still, pretty tasty. We each had a house salad; S. had the bleu cheese dressing; I had the house, which was an unusual sweet-tangy concoction—sort of a vinegary honey-mustard. Other than that, a good but unremarkable house salad—good crisp lettuce, cucumber, tomato, cheese, croutons, and a little bacon. For our main courses, S. had the grilled chicken (no rice, with broccoli and green beans); I had the blackened catfish. The catfish was much better than the shrimp; nicely blackened, with enough charring to give it some character. Again, the waiter gets points for asking, when S. ordered her chicken, if she'd like some Buffalo wing sauce with it. Though it was plain grilled chicken, the wing sauce was a nice way to kick it up. S. reported that the grilled chicken was cooked perfectly—moist and tender. The veggies served with the entrees were steamed and cooked well."

[NL, 10/07] said: "Excellent Cajun/Creole food. Crawfish étouffé is mind bending. I go there for lunch once a week. Not too much heat; everything cooked to order. Waitresses are very good. Prices are very reasonable!"

[HPK, 11/06] said: "All I have to say is, "Wow!" If you want real Cajun—go there."

[J&NS, 9/06] said: "After reading the reviews of Chester's, my wife and I went there early on a Saturday evening (9/23). I didn't tell her where we were going, as she likes to be surprised. I've done this before with great results. Tonight was not any different!!! We've never had crawfish before, so we had the crawfish appetizer (4.99) served with butter. We summoned one of the waitresses over to show us how to eat them. It was different, to say the least; tasty, but too much work to get a small piece of meat! LOL. We moved on to the soup, and they were excellent! We went with the previous review and both had the chicken and Andouille gumbo. My wife had the New Orleans chicken & rice and loved it. I went with the red beans and rice and practically licked the plate clean! Nice touch was the French bread that was placed all around the food on the plate. Our intentions were to have dessert but decided we will pace ourselves the next time we are there. (Very soon.) We had a coupon, which brought our bill total to $29, including 2 beers and a pop. My wife was looking forward to lunch the next day to finish off her leftovers. We're going back to try other things on the menu that really interested us: blackened Cajun prime rib, muffoletta sandwich, jambalaya, Big Easy Combo, and also find space for some desserts (fried ice cream sundae)!! Excellent food, prices, and service mean a 4 star!!"

[RDM, 9/06] said: "We tried Chester's for lunch recently, after sampling their crawfish at the Taste of Buffalo. It's a small pub and grill that features New Orleans cuisine. Everything tasted very authentic. I started with a crock of the seafood jambalaya, which was fresh and spicy. I also had the Cajun breaded oysters. These were large and fried just right, and were accompanied by a spicy roasted red pepper remoulade—delicious! My husband had a sampler platter that included the jambalaya, the chicken and andouille gumbo, and red beans and rice. My son had the fried crawfish tails with fries. We all enjoyed eating here and wished Chester's had a location closer to us! The menu is extensive, and I would love to go back to try their drunken bourbon wings, a po boy, or the crawfish etouffee."

[JSG, 12/05] said: "Went here for a casual Friday night dinner because we had an "enjoy the city" coupon for one free dinner. This place was excellent. Really diverse menu; I had a po-boy (a Cajun-style submarine) from their Cajun section, which was excellent. Those accompanying me had a chimichanga, which was excellent, and a burger, which was met with rave reviews. Appetizers were excellent as well. We really enjoyed the informal, family-friendly, neighborhood-bar feel. To top it off, the price was right (coupon or no coupon), and the service was good. This is a real hidden gem."
---

Chili's.

1145 Niagara Falls Blvd.
(between Sheridan Dr. & Maple Rd.), near Boulevard Mall),
North Bailey (Town of Amherst).
832-3730.

4153 Transit Rd.
(between Main St. & Wehrle Dr., in the Transit Corners neighborhood),
Harris Hill (Town of Clarence).
634-0505.
Delivery available from Takeout Taxi, 631-2222.
Part of the chain.

Reviews of the Transit Rd. location:

[A&JF, 11/09] say: "This was my first visit to Chili's, and enjoyed the meal. I had the Buffalo quesadillas, which consisted of a tender chicken breast, roasted with poblano peppers, onions, topped with bleu cheese and apple smoked bacon. I was extremely satisfied. My wife went with the fish & chips, consisting of beer-battered cod; however, the chips were not fresh. Finished with a tall margarita [excellent]. We would definately recommend."

[JC, 1/08] said: "In January 2008, I dined, together with my wife and three daughters, at Chili's on Transit Rd. It was my first visit there, so I was a bit surprised that the items on the menu were mostly Southwestern, and many Tex-Mex staples like enchiladas were absent. The vegetarian menu was extremely limited: only an (awful-tasting and meat-smelling) veggie burger and a veggie fajita were available. Another slightly unpleasant touch: serving beer without a glass. I asked the waitress for a glass, but she forgot to bring one. (It seems common to Mexican restaurants in this area not to have mastered the notion of a beer glass.) The beef and chicken fajitas were nicely done, and the meat was quite flavorful. But the quesadillas were obviously microwaved, and not fully heated up at that. So, altogether, a somewhat disappointing dining experience."

[HPK, 3/07] said: "I have always liked Chili's. My wife and I go back awhile with it, almost 15 years when it was in Massachusetts. They keep the menu fresh with new ideas, and their fajitas are great, in a Tex-Mex sort of way. Good value as well. $40 for an app, two meals, and two drinks each. It is also kid friendly. There is a bar area, which is first come, first served. If a game is on, you will see it there. The whole place is a mixture of a singles bar to large families. Good food, good price."

Bill said:

[7/06] We eat here on a reasonably regular basis. Unfortunately, they don't have the catfish any more, but the food is still better than almost all the other chain restaurants that I've been to.

Review from more than 10 years ago:

[9/01] [MER] and I have eaten here several times recently. We've had lettuce wraps (sort of a spring roll in lettuce), grilled shrimp Caesar, fajitas, Guiltless chicken platter, citrus fire chicken and shrimp, rice and beans, blackened catfish, chicken fajita salad, and they were all delicious. Desserts are impressive, too, especially the Chocolate Chip Paradise Pie and the Molten Chocolate Cake.
Review of the Niagara Falls Blvd. location:
[ABi, 7/06] says: "I think we ate at Chili's; there was crazy stuff on the walls, a suburban-style bar, and a menu with burgers, chicken sandwiches, and "Southwestern" appetizers, so that means it was either Chili's or one of another dozen or so Amherst-area chains. I would be certain had the food been memorable. We began with a large onion cut partway through into strips and deep-fried, an item they cutely call an Awesome Blossom. They have the same thing at the Outback Steakhouse, and, while I don't know whose came first, or, to put it another way, who ripped off whom, I do know Outback's is better. Chili's version is rough-looking and asymmetrical, with too much breading; it resembles an Outback onion that's been dropped a couple times. The petals are also difficult to pull apart, resulting in messy clumps of onion slices attached at one end, like a tiny, fried octopus. It was too salted and peppered, and the onion itself lacked sweetness. In retrospect, we should have just started with our entrees. We both went with the Build Your Own Big Mouth Burger promotion, which allows patrons to choose from around 30 topping options for one's hamburger sandwich, including cheeses, sauces, veggies, and the like. This was done, oddly, not by telling the server which fixings were desired but rather with a provided pencil and short form listing the various garnishes; you select what you'd like by blackening a circle next to any tasty-sounding accompaniment. This is fun, because you get to both pick exactly what you want and practice for the SATs. Unfortunately, this ordering option wasn't on the menu, and our waitress didn't tell us about it, meaning we had to ask her if it was available. Not being offered, it was curious, particularly considering it's a feature they clearly want to push: I've seen more commercials advising me to build my own Chili's burger than spots hosted by Tom Park urging me to take that short drive to Grand Island to buy a Chevrolet. Of course, this was the same server who handed us our plates instead of, say, setting them on the table, which is a step above being passed a takeaway bag through the McDonald's drive-thru window. We tipped accordingly. The good news is that Chili's is willing to cook their patties medium, which is somewhat nice for blood devotees who don't enjoy eating beef rendered into charcoal in the name of excessive safety. Fairly meaty and tender, the customized burgers loaded with absolutely everything that looked good on the ordering form were the dinner's sole redeeming feature; we weren't impressed by the bland and flavorless fries that came with our meals, the aforementioned appetizer and service, or the margaritas, the rims of whose glasses were adorned with, get this, rock sugar. The Mountain Dew flavor they only sell at Taco Bell is more authentically Mexican. While Chili's wasn't particularly outstanding, and while you could throw a dart at a map of Niagara Falls Boulevard and Maple Road and hit a restaurant that offers similar, largely better food and atmosphere, at least the cheeseburgers were decent. For the record, the medium burger with cheddar, tomatoes, diced onions, fried onion strips, bleu cheese dressing, and honey barbeque sauce is pretty good."
---
[

] China King.
9648 Transit Rd.
(in Tops Plaza, south of N. French Rd.),
East Amherst (Town of Amherst).
688-9868, 9838.
[JI, 1/07] says: "I live very close to China King at Transit and N. French and eat there quite often. The food is really good there."

Review from more than 10 years ago:

[Bill, 9/04] said: At last! A Chinese "restaurant" to replace the sorely missed Rita's Crystal Palace in the East Amherst/Transit Rd. area! Unfortunately, I have to use scare quotes around "restaurant", because this place is primarily for takeout (which we've done twice so far. They do have about 6 tables for those who wish to order at the counter and eat on the spot. They have the typically huge Chinese takeout-style menu, with extra specials posted on the walls (along with free tea, at least for those who eat in). We've had their boiled dumplings, chicken fried rice, broccoli with garlic sauce, sauteed string beans, chicken lo mein, curry chicken with onions (wonderfully smooth, with tender, thin slices of chicken), kung po chicken (hot!), beef with snow peas, and General Tso's chicken. Everything was superb. The kitchen is wide open to view and spotlessly clean; it's great fun to watch them efficiently prepare the food to order. Waiting time for takeout, even with a large order or with multiple, simultaneous orders, is usually only about 10-15 minutes.
---
China Max Wok.
681 Niagara Falls Blvd.
(at Longmeadow Rd.),
Eggertsville (Town of Amherst).
883-8885.
[LCo, 1/08] says: "I read that China Max had vegetarian beef and chicken substitutes, so I thought I'd try it out. I opted for the vegetarian orange beef, since I regularly eat the same dish at Taste Good on Delaware Ave. China Max's version was nowhere as delicious as the culinary masterpiece you'll find at Taste Good. The texture of the vegetarian beef was good; it stayed soft and wasn't overly chewy. The sauce, though, was a little runny and simply not as flavorful as other orange sauces I've had. I also tried the Tofu and Black Mushroom dish, which is fried tofu with black mushrooms and green onions. The tofu was sufficiently crisp without being overly oily, and the mushrooms had a nice texture, but it wasn't outstanding. The price was also a bit high for the quality of food, and there was no size option on the vegetarian meals (other than making it a combo). Overall, I'd say there are tastier and less expensive vegetarian options in Buffalo than what you'll find at China Max."
---
China One (a.k.a. "China Wok").
6363 Transit Rd.
(in Tops Plaza, between Pleasant View Dr. & Rehm Rd., between Bowmansville and the Village of Depew),
Town of Lancaster.
706-0487.
[DaBa, 9/16/13] says: "I have to write you about the meal I ordered today at China One at 6363 Transit Rd Depew NY
I ordered the poo poo platter—All Fried, shrimp, egg roll, Rangoon. etc.. and chicken fried rice
I cannot tell you how bad it was. Oil they where using was old. Nothing fresh. All Frozen.
The chicken in the fried rice was not fresh AT ALL. Must have been canned or frozen.
I got home ate some of the food and called them to complain. They did not care. I called again to get my money back and they made me bring the food back (2 miles away) to get my money back. I did go back-normally I would not care about $15 dollars but I went back. I was given my money back but never received an apology.
This is a place which should not be around.
We want fresh products and ingredients.
Share this with all please. WE Want fresh ingredients.
Do not eat at this Chinese restaurant - China One in Depew NY.
Thanks for what you do!"
[Editor's note: Thanks for the kind words. As stated on the "Send Us a Review" page, "I reserve the right to lightly edit all reviews[; however,] I will publish as is, but flag, reviews that require more than a light editing!"
---
China Panda.
4545 Transit Rd.
(at the Food Court in Eastern Hills Mall),
Harris Hill (Town of Clarence).
565-1803.
[JI, 1/07] says: "Just another mall-based Chinese restaurant with a what-you-see-is-what-you-get menu, except for one thing. Their kung pao chicken is very unique and very hot. It has big chunks of chicken and big chunks of onion and green pepper. I really love it. I found out that the people who run it are actually Indonesian, not Chinese, so the kung pao chicken must be their interpretation of the famous dish."
---
China Star.
4001 Sheridan Dr.
(between Harlem Rd. & Campus Dr. N.),
Snyder (Town of Amherst).
631-7198.
In response to a reader's query about where to find the spiciest food in the Buffalo area, [AZG, 4/12] said: "There are some excellent authentic Sichuan-style dishes at Amherst's China Star, notably Chong Qing Spicy Chicken, Braised Sliced Fish or Beef with Chili Sauce, Gui Zhou Spicy Chicken, and Cumin Lamb. There's also Sauteed Spicy Peppery with Crab or Pork Intestine, if you don't mind a little offal. These dishes will hurt you so good. A little numbing from the Sichuan peppercorn the chef uses is normal. You're sweating, but you can't stop eating. Beijing-style hot pots are available at China Star but not listed on the last menu I saw. Ask Lili Wang, the owner. They're vats of powerfully seasoned broth that gets stronger the longer it steeps. You swish plates of various sliced proteins in the bath for your meal."
---
1643 Niagara Falls Blvd.
(in Boulevard Consumer Sq., between Ridge Lea Rd. & Romney Dr.),
North Bailey (Town of Amherst).
836-1039.
8020 Transit Rd.
(in Premier Place,
south of Maple/Greiner Rd.),
"Greater" Williamsville (Town of Amherst).
529-0918.
Part of the chain. Faxable PDF menu online.

[RM, 8/12] says: "Well-run chain. Restaurant is always clean and well maintained. Food is good, but I prefer the food at Moe's when I want some quick (non-drive-through) Mexican food."

Review of the Transit Rd./"Greater" Williamsville location:

[Bill, 11/30/14] says: Neither MER nor I like (or usually eat) fast food, and I don't like (or usually eat) Tex-Mex, but our son wanted his last Buffalo lunch before returning to college after Thanksgiving to be at Chipotle, so we took him to the Transit Rd./"Greater" Williamsville branch before heading onto the Thruway. MER and I were pleasantly surprised (though not so much that we would plan on eating there again, at least not without our son). We both had salads: I had the veggie bowl, with brown rice, black beans, mild tomato salsa, and guacamole; MER had the Barbacoa bowl (spicy shredded beef). Both were very tasty and filling. Our son had a chicken burrito. The only complaint that I would have is the seating: very uncomfortable, backless, bar stools at high-top counters, with no place to put winter clothing. Our lunches averaged $8.50/person.

Reviews of the Niagara Falls Blvd./North Bailey location:

[KaB, 3/10] says: "We had lunch here last week [week of 3/21/10]. We were lucky enough to beat the lunchtime crowd that surged in when we sat down. We all ordered their burrito salads. The bowls were loaded with your choice of rice, beans, meat, cheese, and salsa. You could also add sour cream and guacamole. I chose the guacamole, which cost $1.85 extra for a generous serving. Chips and a small serving of salsa was an extra $2.00. The steak in two of our bowls was very tough; the chicken in third was OK. The chips were cold and extremely salty. Overall, we thought that the quality of the food was not up to par with Moe's. Just the cold chips and lack of salsa would have us going back to Moe's before returning to Chipotle."

[PBr, 1/10] said: "Review positive: Wanting to try the new franchise of the WNY region, I headed over for a late lunch. As I suspected, the place was crowded, with a line starting at the door. After about a five-minute wait, I was finally up to order. I opted for the steak burrito with the standard lime, rice, cheese, and their medium salsa. To add to the meal, I went with a side of chips and salsa and a small drink; total price $10.93. The burrito was huge, and the most crucial element of it—the steak—was great. The medium salsa added to it had great flavor and heat, but when used as a dip with the chips I found it too watered down. Overall, tastewise, it's better than Mighty, Moe's, and Burrito Bay. I will definitely recommend and return."
---
The Chocolate Bar.
114 Chippewa St.
(in the Hampton Inn, between Delaware Ave. & S. Elmwood Ave.
Downtown Buffalo.
332-0484.
Run by the folks who used to run Butterwood Gourmet Desserts. Bill Panzica writes me to explain [3/11]: "Bill: We operate The Chocolate Bar in Buffalo (as well as many other cities). My wife and I started Butterwood Desserts in 1995 but sold it many years ago. On your reviews for Chocolate Bar, it says it is operated by the same people that own Butterwood. I'm wondering if you could kindly remove; we have nothing at all to do with Butterwood Desserts, and it has caused some confusion for us. You do a wonderful job on your site! Thank You Again." [Consider it done; see above. And thanks for the kind words.]

[WHN, 10/18/12] says: "Wednesday, 10/17, G and I had dinner at Chocolate Bar for Restaurant Week. Besides a special $20.12 menu, they offered several wines, dessert, and a long-stemmed rose for $19.95. We ordered a bottle of California cabernet sauvignon. G didn't want a full dinner, so she ordered a 'Berry Good Salad' of romaine tossed with blueberries, strawberries, candied pecans, and feta cheese, with poppyseed dressing. To start, I had a Caesar salad, which was very good. French onion soup and an unusual-sounding chocolate peppercorn soup with fresh strawberries were the other choices. The main-course choices were filet, ahi tuna, chicken Marsala, and chocolate poblano and bacon fettuccine, which was also available as a vegetarian option without the bacon. I chose the seared ahi, served rare as I like it, over an Asian slaw with a very nice sesame flavor. The only negative of my meal was the accompanying rice and black beans, which was overcooked and had a strange, almost-chemical taste; I only had a couple of bites and left the rest. For dessert, we shared chocolate mousse cake, served with a small eclair, a chocolate straw, and pink-tinted (in honor of Breast Cancer Awareness Month), real whipped cream. G's salad and my meal were very good, except for the rice, and the service was fine."

[CSS, 12/11] said: "Three of us had lunch at the Chocolate Bar recently and had a very disappointing experience. First, service was very, very slow. It took about 10 minutes to receive our drinks, even though there was only one other table in the restaurant and two servers. The waitress was not familiar with the menu and had trouble taking our orders, even though we did not make any special requests and tried to point out what we wanted on the menu (granted, the menu is extensive). The food took about another 25 minutes to come out. We ordered one sandwich, one soup and salad, and a 'southwest' chicken dish, which was a grilled chicken breast on a bed of greens. The food had a very processed, plasticky appearance to it. My companion's chicken looked similar to an airline dinner; the other's sandwich was rather lonely on a plate with a few scattered Lay's chips. She did not say that it was good, but she did eat most of it. My Buffalo-chicken soup came out of a can (which is not necessarily a deal breaker, since some commercial soups are excellent these days) with dry hunks of chicken. The cup of soup was extremely small (maybe 1/3–&frac12 of a measuring cup), which was fine, since it wasn't good, anyway. My salad was a large portion of mesclun greens(+), grape tomatoes(+), excessive purple onions(–) and covered in a mound of shredded cheddar cheese (major –). The prices hovered around $7–$9 for lunch entrees, but the food was of generally mediocre-to-poor quality. Might return for drinks or dessert, definitely not for 'real food'."

[JRe, 5/11] said: "This is in regards to an experience I had on 5/28/2011 at the Buffalo, NY, Chocolate Bar. I was celebrating a bachelorette party (which Chocolate Bar proclaims itself to be the place for!) with 7 other girls. Two other women and I entered the restaurant at approximately 7 P.M. for our 7:30 reservation. We asked if we could be seated while we waited for the others, and a young woman responded that it was policy not to seat anyone until the entire party had arrived. I found this odd, because they had the table set up for us, and it remained unoccupied while we waited. We could have been at the table eating appetizers or drinking cocktails and thus increasing our check. I understand that this is policy, so no big deal there. Upon the arrival of the remaining guests, we were escorted upstairs to a small booth in the corner of the restaurant. Despite loud conversations around us, which made it difficult to communicate across the table, we were happy with our seats. We sat at the table for approximately 15 minutes before we were even greeted by any of the hostesses. Again, we chalked this up to being a Saturday night, so we didn't mind waiting. When someone finally did arrive, she asked us whether or not we wanted to place both our drink order and our food order. We replied that we were only ready to get our drinks and perhaps a few salads at this point. She seemed confused by this, so we quickly decided what we'd be eating and then ordered. While waiting for our drinks, a server came over and placed 6 coffee cups(??) full of water on our table. Since we were a table of 8, we were expecting someone to return with 2 additional coffee cups, but, alas, we never received the remaining 2 glasses. Our table was forced to share water glasses. Our first round of drinks came out to our liking, and we were satisfied with them. As mentioned previously, a few of us had ordered salads, and, when these arrived, there were a few incidents. First, the server spilled some of one guests' cheesecake martini on the table when placing down the salad. She placed the salad plate on top of the spilled drink and never offered to get my co-diner a new drink. When you are charging $10 for a martini, I would expect the waitress to at least apologize and offer some type of restitution. This same diner also received buttermilk ranch dressing instead of the balsamic that she requested. Another diner ordered a Caesar salad that was swimming in what was clearly too much dressing. Again, we let these things go, because we were trying to have a bachelorette party. When it came time for the entrees, 7 of the 8 diners received their meals, while one (who ordered pasta salad) had to wait an additional 20 minutes for it to arrive. A pecan salad was ordered, which only contained 1 pecan; a medium-rare filet mignon was ordered but received well done and cold. Due to the long wait that we had already endured, we decided not to send our food back but to again continue enjoying our evening as best as possible. We finished our entrees and were now swimming in plates and menus that our server had yet to remove from courses 1 and 2. Since we were celebrating, again, we didn't mind. We asked our server to please bring us 2 of the chocolate fondues for 2, which are on the menu for $19.99 each. When they arrived, we received strawberries that were moldy. We did take photos. At this point, we asked our server if we could please speak to a manager. She at first hesitated, but then left our table and blatantly spoke about us to another server. When the manager finally arrived, he said that he was the owner of the restaurant (did not give his name) and that he had heard we had a question for him. We did not have a question. At this point, we wanted to point out that our strawberries were moldy, and, when we showed that to him, he said, 'We're all on the same planet.' I'm not sure what that meant, but I can venture a guess that he himself would not be interested in eating strawberries with mold on them. At the Chocolate Bar, you would think that strawberries and chocolate fondue would be the epitome of fresh and wonderful. I guess we were wrong, since moldy strawberries seemed to be OK with the owner. We asked him if he could please remove the 2 fondues from our bill, since we were unhappy with them. He said, 'Absolutely not', at which point we were upset by the service that we received and were ready to leave. I asked for the check immediately, and our server returned with it, at which point she said that the owner had 'ripped her a new a*****e'. I find it wholly inappropriate that a server would use such language with guests. In addition to this language, she also directly confronted the diner who had the drink spilled and became argumentative with her. This was unprofessional and not necessary at all. We paid the bill and left. We did not leave a gratuity, due to the evening that we had to endure. We were certainly not grateful for the experience. As we left the restaurant, we heard rumblings from behind the counter but chose to ignore them. A member of our party had to return to the restaurant in order to use the bathroom; the owner said, 'Is that one of them?"', upon seeing her, and a server confirmed that it was. How rude to treat a customer this way. In sum, our bachelorette party was ruined, and I experienced the most horrific example of customer service I've ever witnessed. I hope that others hear this story and stop patronizing this establishment, as customers aren't cared for by either the servers or the apparent owner."

[MTe, 4/08] said: "I was very excited to go to the Chocolate Bar; everything sounded so yummy, and we purposely saved room after eating next door at Papaya. However, it was a disappointment. Four of us ordered coffee and 2 desserts to split. The coffee didn't arrive until we were practically done with the desserts—and was served not with cream but with Coffeemate! The desserts (slices of chocolate cake with raspberry mousse and a triple-chocolate-type cake) were garnished nicely but just Ok. I thought the cake was dry and no better than the nicer cakes at Wegman's. We saw a chocolate fondue go by, and that looked large and really good; I might return to try that, but overall I can't give the place a glowing recommendation."

[LFo, 5/07] said: "I've been to The Chocolate Bar two times this past month (5/07), and both times I've had an amazing experience. That's what it is when you go here—an experience. The first time I went, I had a crepe with Nutella and bananas. It was creamy, filling, and cooked to perfection. I highly recommend getting Nutella on it. They had other toppings as well. It was so delicious that I brought a friend there a few weeks later. To my surprise, they have a nice menu that includes sandwiches and panini. I ordered the Turkey Berry sandwich, which was on a toasted baguette with raspberry mayonnaise. Usually I don't order sandwiches at restaurants, because they are just OK, but this was delicious. The berry mayo was amazing. My friend ordered the Turkey Florentine, and she told me it was the best sandwich she ever had. Although we were full, we had to order dessert. I ordered a sugar crepe again with Nutella on it (minus the bananas). I love coming here. On the second floor, they have a flat-screen TV and huge booths for bigger parties. This is a place every Buffalonian should go to."

[CN, 9/06] said: "FOOD: 4/5; SERVICE: -5/5; ATMOSPHERE: 4/5. My wife, myself, and another couple went to Chocolate Bar a few Fridays ago, and, if it was typical of a standard Friday night @ 9pm, stay away...at least at that time. Things started out just great; we were told it would be a over a half-hour wait, and it was under 20 mins. So we got seated and looked at the menu, which is quite elaborate and seems to have something for everyone, a definite plus. I decided on a vanilla latte and creme brulee (a vanilla O.D.); my wife got a coffee w/ Baileys, and I don't remember what dessert; the other couple got a mocha, an extremely rich chocolate cake/brownie, and a piece of cheesecake, as well as a Long Island iced tea. The order went in, and we waited. Then we waited some more and then some more. Finally, the drinks came out one at a time (at least 3-5 minutes between each one)...except for the LI iced tea; we let the server know that it was missing, and she said she would check on it. Things wouldn't have been as bad if it wasn't for the fact that we had no silverware...we waited and we waited for someone to come around. Finally, my wife got up and found another server, who came over and brought us our utensils...still no LI iced tea. The desserts were great (more on that in a moment), but the quality of the food was offset by the fact that we had to wait so long that we were done sipping on our drinks before our desserts ever came. So what ever happened to that LI iced tea? After we were about 1/2 done with our desserts, we managed to snag the host and let him know that we were still missing the drink. He came back about 1-2 minutes later with a drink, puts it on the table, and walks away. So you would think this was great, and it would have been if...if it was an LI iced tea. Of course, in keeping with the rest of the evening, no one was around. By the time we got the host's attention...not the server, but the host...he told us they didn't have the mix for an LI iced tea...didn't have the mix...are you kidding me? First off, I was a server & bartender for several years, and that was one of the first drinks I learned how to make...without a mix. Second of all...if they didn't have the mix, which it appears the host knew, why wouldn't they have told us that instead of pawning it off on us as something that it wasn't? In the end, by the time the host (on his own) brought us back another attempt at an LI iced tea, we were done eating and drinking and ready for the bill. The desserts were very good (presentation, selection, and flavor), but, in my opinion, not at all worth the wait or the frustration. For the record, we weren't jerks about any of this; it appears that they were backed up, and the waitress did apologize for the delays, but overall the experience wasn't anything to write home about. Also, I'd like to say that the atmosphere and design is quite nice. I enjoyed looking at some of the pieces on the wall as well as the overall style of the place."

[BA, 8/06] said: "Visited The Chocolate Bar late (and I mean late) a few nights last week. Very nice construction, great bar and waterfall. Service very friendly. Now, the good stuff. Products are excellent. Treat for the eyes; even better on the tongue. Great place to go for after dinner. Key Lime Pie Martini was excellent; shooters in chocolate cups offered good combinations. Cake was excellent, especially their Belgian Chocolate Cake. Creme Brulee and Fruit Tart very good. Sensory overload a real possibility here, especially with the right company. Intimate space, as well. Haven't tried lunch, but looking forward to it."
---
Chris' N.Y. Sandwich Co..
395 Delaware Ave.
(between W. Tupper & Edward Sts., across from the Buffalo Club, next to Trinity Episcopal Church),
Downtown Buffalo.
854-6642.
[6/03] Given 3½ (out of 4) stars by Janice Okun, former Buffalo News restaurant reviewer. `

[SAS, 11/08] says: "Positive: A colleague and I had lunch there this week. He had the Grilled Portobello Mushroom sandwich, his usual. It was messy, he said, but very tasty. I had pastrami and Swiss cheese on rye. It was simply delicious, reminiscent of the now-extinct Wolf's Deli in NYC! I just wish they had a bowl of those half-sour dill pickles on the table! One caution: Several tasty substitutes for potato chips are offered for your sandwich, but there is an extra charge for them (which was not explained to me at the time; I thought that $2.25 for a little plastic cup of cheese tortellini salad was a bit much). Take-out is available, as well as delivery (for a modest charge)."

[Editor's note: I know that some readers disapprove of my occasional editorial comments, but I'd be surprised if Wolf's Deli, which I'm pretty sure kept kosher, would have served pastrami with cheese. And their half-sour pickles would have had garlic and vinegar, but probably not any dill. However, I miss such delicacies, too!]

[HPK, 6/05] said: "Boy was I in for a surprise. A friend of mine suggested we meet there for lunch. I was looking for your standard loaf of bread with processed cheese and something called meat inside of it. I was in for a huge surprise. The sandwiches were unbelievable, and, of all things, the salads were some of the best I ever had. I had a salad with fresh apples, walnuts, fruit; just great! Go here; eat here; it's cheap and great. Plus, there is some outside seating."
---
Clarence Grille.
10250 Main St.
(at Strickler Rd.),
Clarence Hollow (Town of Clarence).
759-8917.
[BMcWS, 1/11] says: "In what used to be Finnlock's years ago, the Clarence Grille has hung around for a good number of years. We've eaten there occasionally over the years, and I realized it's not even listed in your database. I would tell readers that the best time to go is for lunch. I've enjoyed their Reuben sandwich several times. On a recent January night, we went for dinner. One of the things we like about the place is the soup bar. They have two soups each night, and bread. Most dinners include this. The soups were tomato (which we didn't try) and clam chowder. The chowder was a disappointment. It was mostly potatoes with a few flecks of clam. There were pieces of crunchy celery and not much seasoning. I've definitely had better soup there in the past. The bread was white and from a homestyle loaf. I had pot roast. It was cold out, and I was craving comfort food. Total disaster. This tasted to me as if many corners had been cut. It had not been cooked long enough for the connective tissue to break down, so I ended up doing a lot of picking to get any meat. There were a few pieces of carrot. Half of my potatoes were raw, and half were cooked. The gravy was fine, not stupendous. I would have killed for some other kind of vegetable with this. My husband had Salisbury steak, which he liked but tasted very oniony to me. With it, he had fries, which are those battered fries that don't taste like fries. The only saving feature of the entire meal was that our dinners were included in the special, buy one get one half off, so the whole shot cost us about $16. I'm not sure it was even worth that, to be honest. I'll stick to going for lunch in the future. We did see some other diners who ordered salad entrees, and they were gigantic in size. While we were there, we were seen by three different servers. I don't know if there was confusion over who was in charge or if they use a willy-nilly approach, but it confused us, because we didn't know who was our actual server. One of said servers was distinctly unfriendly. We've heard the owners are divorcing, which may explain why the quality of food and service was so poor."
---
Clarence Pizza Company.
6235 Goodrich Rd.
(between Clarence Center Rd. & County Rd.),
Clarence Center (Town of Clarence).
741-2888.
[JoM, 10/31/12] says: "This is a great pizzeria in the heart of Clarence Center, with a large menu. I recently stopped in for lunch with a colleague. I opted for a royal sub, and he chose the 2-pizza-slice special. Both of us were happy with our decisions. The sub was served on a Costanzo roll, with plenty of meat and veggies. He thought the pizza was a classic 'Buffalo' style, with a relatively thick crust and generous amount of sauce. I recommend!"
---
Claudette's Catering.
2675 Niagara Falls Blvd.
(just north of N. Ellicott Creek Rd.),
West Amherst (Town of Amherst).
691-3315.
Review from more than 10 years ago:

[ASt, 12/03] says: "Used for our family graduation. Excellent food, wonderful set up, generous amounts of food, exceptional people to work with, and the price was very reasonable."
---
The Club at Silver Lake.
3820 Club Rd.
(at W. Lake Rd., on the other side of Silver Lake from the Village of Perry),
Town of Castile (Wyoming County).
1-585-237-6308.
[LiDe, 11/4/12] says: "Try The Club at Silver Lake. It has a great, fresh-fish, fish fry every Friday and other specials, along with all their other menu items. Sits right on Silver Lake in Wyoming County, located on West Lake Rd. It also has a great golf course and pro shop and is open to the public. It is a short drive to Letchworth State Park. Last ate there Friday, Oct. 26, 2012; had BBQ chicken wings and fries. The chicken wings were of good size, and they were crispy. The fries were fried good; they were not greasy. I have also had their burgers and chips, which were also very good. The burger was not overdone, and it had a very good flavor. The service there was quick and friendly. I have eaten here several times, and the food is always very good. Prices are a little on the higher end, but, for the atmosphere, the view, and the service, it was worth it."
---
Coco Bar & Bistro
• Facebook page
888 Main St.
(south of, and across the street from, Carlton St.
& south of Allen St.,
north of Virginia St.,
on the western border of the Buffalo Niagara Medical Campus),
Allentown (City of Buffalo).
332-1885.
Formerly Coco by Le Metro.

[WHN] says:

[8/10/15] "We have had reasonably priced dinners at Coco quite often, but, after one brunch, we we'll be back for more. Coco now offers a unique brunch menu, either inside or on their patio, weather permitting: English breakfast—bacon, eggs, toast, grilled tomato, and beans; American breakfast—fried chicken and waffles; French—croissant with butter and jam; Austrian—hard roll, two kinds of meat, hard-boiled egg, cheese; Swiss—muesli, nuts, dried fruit; Vietnamese—bahn mi. Also: crepes, omelettes, and lunch-type sandwiches. G had the English breakfast, while I had the omelette of the day, with smoked Gouda and chives. Very good food in a nice outdoor setting."

[7/14/13] "We were looking for a restaurant with outdoor dining for dinner with friends, when I saw an ad in Gusto that said that Coco had a new patio. I called to make a reservation on the patio and was informed that they were having a first-anniversary party and a celebration of the patio's grand opening on the following Monday, July 1st. So G and I went to check it out. The patio looks very nice but, since it was raining off and on, decided to eat inside. We were surprised to find that they weren't serving dinner but had a large array of appetizers at no charge, along with several red and white wines at $5 per glass. The food was excellent: various hams including prosciutto and serrano, cheeses, cold cuts, breads, steamed clams, corn on the cob, and more than I can remember. In addition to the items on display, servers passed stuffed dates, several preparations of mussels, and lamb-burger sliders and Coo's signature rosemary French fries. Needless to say, we were looking forward to dinner with our friends on 7/13 and hoped it didn't rain. We were seated at a nice table, under an umbrella. The only problem was that the table leaned to one side, which caused wine glasses to slide perilously close to the edge, but our server fixed it by propping up one leg. We started with crusty French bread with a hummus spread, and a bottle of Pylon Rhone Valley red blend ($30), the same wine that we had had at their party two weeks earlier. G and I each had house mixed-green salads with grape tomatoes, red onion, and crispy fried parsnips, tossed in French vinaigrette ($7). Our friends shared a Caesar salad ($8). For their main courses, G and the other woman had 'Fruit de Mer' ($26)—scallops, shrimp, and mussels tossed in garlic and olive oil with pasta. (G asked that the mussels be left off hers.) Our other friend had roasted rainbow trout ($18), served whole, with a Gorgonzola cream sauce and arugula on the side. I had 'Coco Vin' ($22)—chicken leg and thigh, sauteed, then slow cooked in Riesling, along with fingerling potatoes, pearl onions, sliced carrots, and celery. All the food was excellent, as was the service. Since the ladies both had leftovers to take home, we skipped dessert and coffee. With a second bottle of wine, our bill totaled just under $90 per couple, before the gratuity. This was our 5th or 6th time at Coco, but our first time for a full dinner. Obviously, we like it a lot and will be back very soon."

[3/21/13] "G and I went to Coco for a 'light' meal on Wednesday night, 3/20. She had had a big lunch, so only had a house salad, which she enjoyed on our previous visit. I had not had lunch, so ordered a lamb burger, seasoned with paprika, cumin, fennel, and other spices, topped with house-made, lemon mayonnaise, and served with 'frites'. The lamb burger was perfectly cooked, juicy, and very flavorful. G had a few of the frites and said that they were the best she had ever had. We plan to return soon, to try their main courses, which sound delicious and include nightly specials in addition to the regular menu."

[10/31/12] "G and I had dinner at Coco last night (Tuesday, 10/30/12). We had not been there before, but have been to Just Vino half a block south on Main St. frequently, and decided to try someplace different. Coco's is half bar and half dining room, and we opted for the dining room. The menu is what I would call eclectic, including pizza, pasta dishes, mussels, burgers, and more. Our server brought slices of baguettes and what she described as a hummus-like puree of cannellini beans. It was very tasty. G asked if she could taste an Argentinian Cabernet, which she didn't like, so ordered a glass of Pinot Grigio. I ordered a glass of Soave. Most wines on their menu are $8 per glass and are also available by the bottle. G ordered a house salad of mixed greens, grape tomatoes, red onion, and fried parsnips, with French vinaigrette. I was torn between ordering a lamb burger or mussels and fries (called moules & frites on Coco's menu). I decided on mussels Provencçal, one of several styles available. G's salad was very good, although she thought that the fried parsnips made an otherwise healthy dish less so, and left most of them. My mussels were delicious, although the shape of the bowl led me to think that there was no broth, but there was plenty in the bottom of the bowl, which I didn't discover till I was almost finished. I could have used a spoon, which I wasn't given, or bread to sop up the broth. The mussels were supposed to be served with a baguette, but weren't, and, anyway, I wasn't hungry by the time I reached the broth. Described as a pound of mussels, it seemed like more, and I couldn't finish all of them or the large serving of fries. Next time, I'll know to ask for a spoon. The rosemary fries were hot, crisp outside, and very good, but didn't have much rosemary flavor. The dipping sauce for the fries was good, but somewhat sweet. Their website calls the restaurant 'Coco by Le Metro', so it must be run by the former owner of the former Le Metro. We will return to try some other menu items—probably a lamb burger for me."
---
2674 Delaware Ave.
(south of Kenmore Ave..),
North Buffalo (City of Buffalo).
332-3424.
4110 Maple Rd.),
(at Bowmart Pkwy.),
North Bailey (Town of Amherst).
803-1500.
8124 Transit Rd.
(in Lowe's Plaza, near Maple Rd.),
"Greater" Williamsville (Town of Amherst).
213-2776.
Part of the chain/franchise. "Kosher certified", according to their website.

Review of the Transit Rd. location:

[WHN, 3/06] says: "In the dessert category, this is a national chain, new to the Buffalo area, with several other locations, including Delaware Ave. near Kenmore and Maple Road near the Boulevard Mall. Excellent ice cream and ice cream cakes in many flavors. The cakes are very expensive—$21.95 or $24.95, depending on the type of frosting, for a small one. Eat in or take-out."

Review of the Delaware Ave. location:

[ABi, 3/06] says: "Cold Stone is ice cream as meal replacement. They give you a portion approximately the size of a sack of flour, packed with enough fillings and calories that you could certainly skip dinner in lieu of a giant cone from here. I'm guessing that's what dozens of other people had in mind during our first visit: We went late on a chilly night where the snow was flurrying, one where we were anticipating desolation, and instead found a line stretched to the door. This may have been in part due to Krispy-Kreme-esque novelty, but it also must have something to do with the blissful quality of their offerings. The tasty gimmick here is that they mix into your ice cream sundry treats such as candy pieces or mini brownie squares. You can choose your own combination of fillings or do as we did and go with company-created choices. Unfortunately, both our selections were burdened with gimmicky puns for names, which turned the ordering process into an embarrassment. My companion didn't want to say the mortifyingly-named "At the Cocoa Banana Cabana" out loud, and with good cause. Unsurprisingly, it contained both banana ice cream and actual banana chunks along with cake pieces, fudge, and whipped cream mixed right in. A rose by any other name may smell as sweet, but the horridly unfunny appellation of this concoction definitely knocks it down a few pegs. As for my pick, Microsoft's spell check caught the second word of "Cookie Doughn't You Want Some" right away, and rightfully so; that said, I suppose the ridiculous title can only take a little bit away from the delicious blend of French vanilla ice cream, cookie dough, chocolate chips, fudge, and caramel. Our server mixed everything on the eponymous granite cold stone, stirring in sauces and solid ingredients with scoops, and undoubtedly building massive twitchy biceps during the process. She was pleasant and friendly, although she almost placed my choice in a bowl instead of the waffle cone I chose, not to mention that she forgot to put bananas in m'lady's Cocoa Banana Cabana, a seemingly obvious omission remedied after it was gently pointed out and one we can chalk up to an astoundingly busy, recently-opened store. We waited a decent while, but, once we got our choices, we were in Ice Cream Heaven. Mine was remarkably rich, interspersed with the velvety smooth fudge and caramel sauces and healthy-sized, perfectly buttery and sugary cookie-dough pieces. It came to around $12 for two mediums in waffle cones, but it was a high-quality, filling treat, not to mention that their "medium" is the size of a baby's head. By the way, they sing when you tip, so you have a reason not to."
---
Colden Mill Restaurant.
8348 Boston Colden Rd.
(overlooking West Branch Cazenovia Creek,
at Davis Rd./Rt. 240),
Colden (Town of Colden).
941-3081.
[WHN] says:

[9/26/14] "Last weekend, G and I returned to Colden Mill for dinner. I was a beautiful Saturday night, so we sat at a table on their deck. I ordered a bottle of Michael David Petite Petit, which I almost ordered on our first visit a few months ago. (It was excellent.) With entrees, a house salad is only $3, so we each had one, along with house-made corn bread and rolls. For her main course, G had short ribs served over pasta, which she said were very tender, with excellent flavor, and a side order of zucchini and summer squash. I ordered an evening special: cioppino—mussels, fish (I didn't ask what kind, but it was a mild, white fish), bay scallops, and shrimp in a tomato sauce. I asked our server what came with the cioppino, and she said that it was served over pasta. It wasn't, but there were carrots in the sauce and onions on top, and it was delicious. We had a Groupon worth $60, so the meal, including wine, was about $30, or $60 including the cost of the Groupon."

[7/26/14] "Friday night, we returned to Colden Mill, with another couple. We sat outside, on a deck overlooking the creek, and ordered a bottle of Beringer Cabernet Sauvignon, but our server returned in a few minutes to say that they were out of that and would Louis Martini Sonoma Cab, be OK? So, we got that instead. We were served crusty rolls and corn bread, made with fresh corn and onions, which was very good. G and I started with a shared salad of baby greens, with pickled shallots, grape tomatoes, and shredded carrots, tossed in balsamic vinaigrette. Beside the regular menu, they had a number of nightly specials, including poached lobster and sauteed cod served over risotto, with lobster sauce, and a side of green beans and broccoli. Three of us ordered it, and it was wonderful. The other man in our foursome ordered filet mignon, encrusted with bacon-bleu cheese, and with port wine demi-glace, served with oven-roasted potato wedges and the same vegetables. He said that it was cooked perfectly and very tender. For dessert, our friends had crème brûlée topped with strawberries, while G and I shared a dish of house-made, salted caramel ice cream. With coffee, our bill for four was $187 before tip. It was an excellent meal, with good service. (We noticed during the evening that there were no mosquitoes, and commented on that. Our server said that it was because citronella plants, a type of geranium, were planted around the deck.)"

[5/11/14] "Saturday night, 5/10, we went to Colden Mill with G's daughter and son-in-law. We were seated in an upstairs dining area, a balcony overlooking the main dining room. There is a second dining area on the ground floor and a few tables on a deck outside, which will be nice when the weather (finally) improves. There were several blended wines that I was unfamiliar with on the wine list, so I asked our server about one of them, Petite Petit from Michael David Winery of Lodi, CA, in the Sierra Foothills. He said that he thought that it was half-dry and half-sweet, which sounded strange; instead, I ordered a bottle of Louis Martini Sonoma Cabernet Sauvignon, which was quite good. Later, I looked up Petite Petit and learned that it is a blend of 85% Petite Syrah and 15% Petit Verdot, and completely dry. Our server should have said, 'I don't know, but I'll find out'; instead, he took a wild guess at what the wine might be. Oh well, next time. We all chose salads to start. G and her daughter had baby-greens salads with pickled shallots, shaved carrots, and tomatoes, with a balsamic vinaigrette. Her son-in-law chose an iceberg wedge with roasted red peppers and bacon, with bleu cheese dressing. I had warm asparagus salad, with goat cheese croquettes, pickled onion, some greens, and chopped egg, with an herb dressing. All the salads were very good. For main courses, G and her daughter both had seared scallops with sundried-tomato compote, lemon risotto, and broccoli and spinach. G thought that the scallops were good, but not seared as nicely as those she has had at Liberty Hound, which she described as the best ever, or at Dug's Dive; and the lemon risotto was said to be not very flavorful or lemony. Son-in-law had chicken pot pie from the 'Comfort Food' menu. Our server correctly advised that this was a biscuit over roasted chicken and vegetables, in a creamy sauce. It was said to be just 'OK'. For my main, I had wild-caught, herb-crusted salmon, with grilled tomato salsa and pablano sauce, served over an Asian-style scallion pancake. My dish was excellent and a very generous portion. G's daughter and her husband had dessert: house-made vanilla ice cream with caramel sauce for her; bread pudding for him. Overall, it was a good meal, with a long wait between our salads and the main courses: not our server's fault; he returned to refill water glasses and ask if we wanted more bread, and told us it would be a few more minutes before our main courses arrived. We weren't in a hurry, so it was not a real problem. We'll return with Southtowns friends over the summer."

[MiM, 10/11/13] said: "We decided to try out the newly opened Colden Mill last night. They have been open for a couple of weeks, so we were trying to hold off until they had worked the kinks out that every newly opened restaurant has. That being said, we could only hold off a couple weeks. To start, the parking is not very good; I think they will have to figure something out with that. We were greated by one of the owners immediately and taken to a table up in the balcony area; it was very elegant, yet rustic at the same time—very comfortable. Our drink order was taken quickly, and we were served bread with a whole head of roasted garlic with olive oil. We ordered the Lobster Poutine for our appetizer; this very odd combination was super good. My husband ordered the meatloaf, and I ordered the ahi tuna. He loved the meatloaf: actually said that it was better than mine :( I think he had a grilled squash and mashed potatoes. The ahi tuna was delicious, just seared on the outside perfectly, served with a wasabi sauce, asparagus, and potato pancake; everything was perfect. We love the menu and will be returning next week to try different stuff. Great job with everything; you really wouldn't know that they have only been open for a couple weeks!"
---
Cole's.
1104 Elmwood Ave.
(south of Forest Ave. and Buff State,
north of Bird Ave.),
Elmwood Village blue section (City of Buffalo).
886-1449.
Owned by the same family that owns (in whole or in part) Blue Monk, Brennan's Bowery Bar & Restaurant, and Liberty Hound.

For more on this family, read:
Radlich, Jane Kwiatkowski (2014), "Family to Mark 80 Years of Conviviality at Coles", Buffalo News (3 November).

[Bill, 10/12/14] says: Six of us had dinner here on a Sunday evening. It was the first time for me, but the others had all been here before. I was impressed with the variety on the menu. There was also a special Oktoberfest menu, with many German specialties, one of which I opted for: Rindergulasch—beef gulasch with onions and red, yellow, and Hungarian peppers, served over buttered, housemade noodles, with sour cream; it was warming, comforting, and delicious. For an appetizer, the others in the party shared, and enjoyed, goat-cheese risotto balls in a tomato-vodka sauce. Other items included French onion soup, side salads (I had one; it was not noteworthy), a Big John burger, chicken bruschetta, chicken fingers, fries, and potato pancakes (from the Oktoberfest menu). With tax and drinks, our meals averaged a bit over $28/person before tip. I would certainly be happy to return to try some other items from the regular menu.

[DaK, 6/07] said: "Some friends and I were looking for somewhere to dine on a Thursday night on Elmwood, somewhere casual but with an interesting menu. Cole's seemed to fit the bill. Amazingly enough, this was the first time any of us had dined here, and we were all impressed by the experience. We were seated just next to the outdoor dining inside the restaurant, which, considering the 85-degree day, actually helped to keep us from freezing inside (air conditioning was a bit high). The entrees ordered were all basic pub fare with a few twists. The Buffalo Sampler platter, small roast beef on weck and 5 chicken wings, was stated as good. Two people ordered tuna steaks in different forms, one a very nice salad with wonton and water chestnuts and the other a generous sandwich with French fries. The last dish was a steak sandwich, said to have been very moist and well seasoned. Overall, this is certainly not gourmet dining, but, for some great beer (excellent selection) and great simple food, it will certainly work!"

[EM, 3/06] says: "My husband and I recently ate lunch at Cole's Restaurant on Elmwood. I grew up and lived on Elmwood and had not eaten at Cole's in many years. We now live in Wyoming County and don't get back to the city too often. The food was still as great as I remember it. I highly recommend the pot roast sandwich. It was sooooo tender. It was good to be "home". The only downfall as always in that area was finding a spot to park."

Reviews from more than 10 years ago:

[MEL, 9/98] says: "Won Buffalo Beat's `Best Casual Dining' award recently. I had a very good swordfish sandwich and some rather ordinary fries. Not exotic, but perfectly satisfactory."

[JCM, 5/95] says: "Good sandwiches and entrees; standard menu of mixed meat and fish dinners. Many different styles of sandwiches. Large dining room with booths for multiple people and a smaller intimate section for couples. Good bar, with lively bar-tenders, off of the main dining room. Prices are average for Buffalo. Informal."
---
The Colony Seafood & Steakhouse.
876 Main Rd. (Rts. 5 & 20)
(west of Seneca Rd.,
east of Allegany Rd.),
Irving (Town of Hanover, northern Chautauqua County).
934-4826.
[KMG, 8/12/14] says: "We had a great dining experience there. The food was excellent: pan-fried perch and pike. Both meals were delicious: dinner salad, side of twice-baked potatoes, and Brussel sprouts. Pretty nice wine selection and at only $7.00/glass. Portions were generous on the food, waitress was super friendly, the place was clean, and food was delicious. We'll go again, because we've heard that they have great prime-rib dinners. They only serve dinner [Monday–Saturday; they serve lunch and dinner on Sundays—Bill], but they do it well. They open at 4:30 P.M.
---
Colombo's Sports Bar & Grille
1957 Lakeview Rd.
(at the southwest corner with Railroad Ave.,
south of Lakeshore Rd./Rt. 5,
north of Southwestern Blvd./Rt. 20),
Lakeview (Town of Hamburg).
627-3000.
[RDM, 6/3/15] says: "This is a very negative review, unfortunately. I pass by Colombo's often, and wondered if they were any good. I must have been persuaded by a few positive reviews on Urbanspoon written by friends or family of this business, because it was awful. We decided to try it for delivery Wednesday night. We found the menu online, and it looked good. My husband even mentioned on the phone that this was our first time ordering with them. This in no way prompted them to 'impress' us and woo us as new potential loyal customers. We ordered at about 6:20 P.M., thinking that they are so close (straight across Route 5 from us) and that we were putting in a basic order. The food arrived at about 7:45 P.M. I made one polite call asking for an update on the order to our address, and was told that it had just left the kitchen. If the food was worth the wait, I would have been happy enough, but it was not. It was so bland. The wings were cooked enough, but had no flavor, and, for being ordered medium, seemed to have no wing sauce on them other than extra grease from the fryer. The kids' cheese pizza was barely passable. My husband and I decided to try the 'clam' pizza. What a mistake: completely bland, like the rest of the food. There was probably a teaspoon of chopped clams on the whole pie, as well as a tiny amount of onion. Even though they do not deliver, if we find ourselves in the mood for a clam pizza again, we will stick to the experts: The Now Pizzeria in Hamburg's clam pie is so flavorful that it puts Colombo's to shame. We learned our lesson, and will not order from Colombo's again. Too bad that it was an expensive lesson, because my husband would like his money back!"
---
[—] Colter Bay Grill. —WARNING: WEBSITE TAKES A VERY LONG TIME TO LOAD!
561 Delaware Ave.
(at Allen St.),
Allentown (City of Buffalo).
882-1330.
[5/12] Had dinner here for the first time on a Friday evening, with MER, SLD, and our 7-year-old, picky-eater granddaughter. The place is not exactly in the best shape, and, according to MER, has a disgusting ladies room. I had the Jenny Lake Chicken sandwich: chicken on a hamburger bun, with spinach, mushrooms, and Swiss cheese, accompanied by a pasta salad; the sandwich was innocuous, but tasteless. MER had an overcooked fish fry with tasteless fries and coleslaw. SLD had broiled haddock, which, she said, was covered in what seemed to her to be dried, Italian seasoning. Her daughter (the picky eater) had French onion soup and fries, which she barely touched, but that's not necessarily the restaurant's fault. With drinks and tax, but before tip, dinner came to $24/person for three of us. Not worth it. I'm giving Colter Bay a negative rating.

[RHo, 8/11] said: "A week ago, a dozen coworkers and I ended up at Colter Bay for lunch when Nadia's Taste of Soul up the street was mysteriously closed for the day. They arranged the tables for us pretty quickly, and we were all seated. Folks got a wide variety of dishes—sandwiches, salads, burgers, etc. The menu is typical bar food, but pretty long, with some pretty interesting sandwiches. All sandwiches have a choice of five or so sides—fries, sweet-potato fries, pasta salad of the day (tortellini when we were there), and perhaps a few more things like potato salad and maybe even a vegetable. Several people were delighted at the idea of tater tots and enjoyed them greatly. I got a veggie sandwich, which could have used a little more avocado, but the sweet-potato fries were so good that it made up for it. The service was excellent, and our wonderful waitress said she could even give us 13 separate checks if we needed them, as long as we understood it would take some time to run that many credit cards in a row. I've never been to a place with such a great, split-check policy. The beer selection looks amazing, with lots of regional breweries represented. All in all, a decent place to grab lunch with a large group with mixed dietary habits."

Review from more than 10 years ago:

[MEL, 5/99] said: "Bar/grill with perfectly ordinary food. It won't kill you to eat here, but K. Gallagher's a block away is better."
---
Como Restaurant.
2220 Pine Ave.
(at 22nd St.),
City of Niagara Falls (Niagara County), NY.
285-9341.
[WHN, 8/06] says: "The Como is a Niagara Falls institution that's been in business for nearly 80 years and is still owned by the same family. There are pictures in the hallway between the bar and the restaurant of celebrities, politicians, and other dignitaries who have dined there over the years. We have not been to the Como in a very long time, but attended my wife's class reunion there Saturday night, 8/5. We didn't know what to expect...thought it might be a buffet, which we both hate. Instead, it was a sit-down dinner, served family style, and a pleasant surprise that the event's organizers had included many of our old favorites from the regular Como menu. To start, there was an antipasto, with Italian cold cuts and cheeses, olives, stuffed and roasted peppers, lettuce and tomatoes. The homemade breads were fresh, warm, and very good—thick "pizza bread" topped with herbs, Italian bread, and crusty rolls. Next, came stuffed clams. Then a lettuce salad with a simple, but flavorful, oil and vinegar dressing. Then, the pasta course—rigatoni in a meaty tomato sauce. For the main course, there were three meats—beef brasciole, veal parmesan, and chicken parmesan. My wife and I both had the brasciole, which came in marinara sauce and was melt-in-your-mouth tender, and the veal, which was tender, delicious, and not smothered in too much sauce, the way veal parmesan often is. For dessert, spumoni ice cream, and, finally, coffee. The total cost of this meal was $30 per person, which included carafes of house red and white wine, which were replenished throughout the meal, and an open bar before and after dinner. The service was excellent, too, with little waiting time between courses. It's well worth the drive to Niagara Falls."
---
Connor's Restaurant.
3465 Seneca St.
(just north of Ridge Rd.),
Ebenezer (Town of West Seneca).
674-9945.
Specializing in fish fries and beef on weck, according to their (now deleted) website.

[WHN, 2/12] says: "G and I had lunch at Connor's on Friday, 2/17/12. A friend of hers had recommended it. We passed by it at first, because the exterior is apparently being remodeled, and there was no visible signage. The restaurant is very large, with a small dining area off the barroom, another in the middle, and a very large dining room in the back. The menu is quite large, plus daily specials written on a whiteboard. After perusing the menu, G ordered onion-soup chicken over spaghettini, along with an (included) mixed-greens salad. I ordered a battered fish fry and a cup of New England clam chowder. My soup was perfect—neither too thick nor too thin, chock full of potatoes and clams. Her salad, with balsamic vinaigrette, was also very good. My fish fry was very good, too. But her chicken dish was wonderful: basically, sauteed chicken breasts, finished in house-made onion soup, with the soup sauce stirred into the pasta, and the chicken topped with melted Swiss cheese. For what seems like a neighborhood bar/restaurant, the food was surprisingly good, and our server was pleasant and efficient. Worth a return visit."
---
Copacabana Brazilian Steakhouse.
6671 Fallsview Blvd.
(south of Portage Rd.),
City of Niagara Falls (Niagara Region), ON, CANADA.
1-905-354-8775.
[JoM, 4/11] says: "This is a fun and delicious place just across the border in Niagara Falls. There is live entertainment most nights, including samba dancers and live music. On our most recent visit, we were seated at a booth along the upper level that overlooks the lower portion of the dining area. This is my favorite place to sit, because you can take in everything going on throughout the restaurant. We started with a trip to the salad bar, which includes excellent salads, breads, and pasta dishes. Once we arrived back to our seats, the gaucho waiters arrive at table with many different types of meat. On any given night, they claim to have 14 different meats on rotation. The meats ranged from steak; bacon-wrapped, chicken leg; lamb; parmesan-encrusted pork loin; and several others I can't remember. Every meat was excellent. The one thing to be mindful of is to make sure that the meat is prepared to your liking. There were a few times I took a piece of steak only to realize it was more well done than I would like. However, that's never a problem, as the supply of steak and meat is always being brought to the table, and most times there are both rare and well-done offerings. For dessert, they served deep-fried bananas, a sweet cornbread, and grilled pineapple with brown sugar and cinnamon. The cost of the meal for two, including drinks, exceeded $150. I believe for the quantity and quality of the meal, it's worth the cost. The food is always excellent, and it's also a fun night. I recommend!"

[ECB, 9/08] said: "A wonderful Churrascaria-style steakhouse, which my friends and I visit as often as we can afford. My last visit with my brother on Labor Day weekend was not a disappointment. We avoided drinking much more than ice water, because the drinks are rather ridiculously priced. The meal price, however, covers all the roasted meat you can eat delivered to your table, unlimited trips to a well-stocked salad bar, which features salads, appetizers, hot entrees, and side dishes, and a plate of wonderful cornbread and fried plantains. During this last visit, we sampled parmesean encrusted pork loin, turkey wrapped in bacon, braised beef ribs, garlic-marinated steak, peppercorn steak, filet mignon wrapped in bacon, prime rib, top sirloin, chicken drumsticks, and slow-roasted leg of lamb. We also had their wonderful roasted pineapple, which is basted in sugar and cinnamon. On Friday and Saturday nights, they have Samba dancers and live music, but we missed it this last trip. This was also our first time on their spacious outdoor patio. Both our server and the gauchos offering the meats were attentive and friendly. Overall, worth the hefty bill."
---
Coppola's Pizzaria.
20 Main St./Rt. 430
(west of Sunnyside Ave.,
east of Alburtus Ave. and Maple St.),
Village of Bemus Point (Town of Ellery, southern Chautauqua County).
567-4057.
Eat-in, take-out, and delivery.

[Bill, 7/7/15] says: Twice, we had take-out pizza and subs from here during the weekend of the Fourth. For pizzas, we had cheese, pepperoni, spinach, and onion, which I thought was very good (not NYC quality, but…). For sub, we had turkey, Italian sausage (with entire sausages, not chopped up!), Cuban, and "assorted". All the food was very good.
---
Corner Bakery Cafe.
1551 Niagara Falls Blvd.
(in Burlington Plaza,
at Romney Rd.,
north of Maple Rd.),
North Bailey (Town of Amherst).
725-6280.
Part of the chain.

[BWi, 1/22/14] says: "It's very similar to Panera Bread, except that they bring your order to you. We've been there 4 or more times. All food has been of good quality. The caprese chicken (when on the specials board) is pretty tasty and a steal at about $8. Not sure that it will have staying power, because I've yet to see it more than 25% full. Love the website." [Thanks!]

Reviews of now-closed, Amherst/"Greater" Williamsville-Transit Rd. location:

[12/11] Given 3½ (out of 4) pennies by Anne Neville, Buffalo News "Cheap Eats" restaurant reviewer.

[BMcWS, 1/12] says: "We stopped in here on a Sunday night for a quick dinner. You have to order from a board over the counter, which is neck-craningly uncomfortable. It's the same sort of model as Panera—sandwiches, soups, salads, and some pasta. They also serve breakfast items all day. I had half a turkey-and-Havarti sandwich on a pretzel roll. This wasn't really a pretzel roll—it was one of those pretzel sticks you can get at Wegmans, so it was very narrow, and all the meat was hanging off it; I didn't really enjoy this. I think the hot panini might be better; a cold sandwich just did not thrill me. I also had the broccoli-cheese soup, which was good. Others had sandwiches (corned beef and egg salad) as well, and one person had an egg sandwich, which was good. I want to go back and have the chopped salad and baked-potato soup. All soups are not available every day, so beware: There are Wed–Sat soups and Sun–Tues soups. They have a nice fireplace, if you can get near it. They bring your order to your table, when it is ready, which is a nice touch."
---
.
535 Main St.
(between E. Center St. & Park Ave.)
Village of Medina (Town of Ridgeway, Orleans County).
1-585-798-4072.
[9/14/12] Given 3½ (out of 4) pennies by Anne Neville, Buffalo News "Cheap Eats" restaurant reviewer.
---
Coyote Cafe.
36 Main St.
(between S. Buffalo St. & Center St.),
Village of Hamburg (Town of Hamburg).
649-1837.
[RHa, 10/4/13] says: "Stopped in last night at the Coyote Cafe in Hamburg. I'm a huge Mexican fan, with family in San Diego and west Texas, where wonderful, family-owned, Mexican restaurants compare in quantity and quality to Italian restaurants locally. We are beginning to have a few that compare favorably with those ma-and-pa operations; this was not one of them. To echo some of your other reviews, nothing tasted fresh. I'm never one to turn down salsa and chips, but last night was a first. The salsa was actually sweet, and the chips were too, too salty. Entrees are ordered with a choice of sauces (degree of heat) and sides. I ordered the hottest, a green sauce, and the server recommended that I have it on the side. My chorizo relleno was not bad, but the sauce…not good. It had the heat, but, again, there was an undertaste of sweetness. Not to my liking. In lieu of any sides, I asked if guacamole (available as an add-on at a cost) could be substituted. Our server agreed, and it was excellent, but, at that point, I'd eaten the lettuce and relleno, and couldn't eat any more. My companion had a carne asado burrito. He reported that the burrito itself was good, a huge portion and well-seasoned, but that the Mexican potatoes and refried beans were blah. He agreed with me on the sauce—could have been canned, almost liquid, and not well-seasoned—and he complained that eating the chips was almost like eating pure salt! If you've got a yen in the Southtowns for Mexican, El Canelo near McKinley Mall and Arriba Tortilla in East Aurora offer much higher quality and more authentic meals at a similar price."

[RAC, 10/09] said: "Recently ate lunch at Coyote Cafe in Hamburg. Was referred by a friend. Coyote Cafe is certainly the most disappointing example of Mexican cuisine I can ever recall eating. WNY has a wealth of excellent Mexican restaurants. While I do not routinely support giving a negative review for a restaurant when it's my first visit, I feel it's sometimes necessary to warn others when the food is so sub-par. The server was attentive and friendly. I can tell you that you will be hard pressed to find anything from the salsa to the entrees and their sides that is fresh. While I have never been incarcerated, it is my opinion that this expensive display of calorie-laden food is the closest thing to Mexican night at the local prison. I don't see how this place can stay in business with this quality food. I hope the owner can take this as constructive criticism."

[RDM, 5/07] said: "The amount of refried beans on our plates was hysterical ;) I have to disagree with the earlier reviews. Bland salsa, bland food, and not authentic at all. Yes, the portions were big, but tasteless. My husband and I couldn't believe the piles of refried beans on our plates. Seems like our lunch specials came with the equivalent of three to four cans of refried beans each! Way too much. Also, you could tell they were straight out of the can."

Reviews from more than 10 years ago:

[FC, 7/04] said: "Still our favorite in the area for Mexican/Tex-Mex. A wide variety of entrees from the standard fajitas, tacos, enchiladas, burritos, etc., plus other more creative dishes with chicken, pasta, etc. Very flavorful and spicy, yet one can still get the entire range of "heat"—mild to hot. Great service. Go early on the weekends—6 PM and later you can expect a wait of 45-60 minutes for a table."

[JJ, 6/04] said: "This my very favorite Mexican restaurant in the Buffalo area! Compared to Don Pablo's, Chi-Chi's, Garcia's (still around?) [Editor's note: Nope, and neither is Chi-Chi's], this is easily the best. The portions are large, and the prices are reasonable. I haven't been able to finish any of the double burrito or enchilada specials. The chorizo is very tasty, medium-spicy, in my opinion. My wife raved about the chile rellenjos (sp?). The restaurant is very kid-friendly, too. I have two children, 4 and 8, and they love the "make-your-own-taco" platter. They get enough ingredients to make two medium-sized hard- or soft-shell tacos. There are separate dining and bar areas, and a rear entrance and parking that makes it easy to access, rather than find a place to park right on Main St. Average to good service. 3/4 stars."
---
[

] CRāVing.
1472 Hertel Ave.
(west of Sterling Ave. & Parkside Ave.,
east of Norwalk Ave. & Colvin Ave.),
North Buffalo (City of Buffalo).
883-1675.
In the former location of La Dolce Vita.

Same owner and chef from the former Sample, with some of the same dishes, according to their website.

Online reservations available via OpenTable.com.

[7/31/13] Given 8 (out of 10) points by Andrew Z. Galarneau, Buffalo News food editor.

[WHN] says:

[4/11/15] "A few issues ago, Buffalo Spree featured a photo of a dish from Craving, handkerchief pasta, that looked so beautiful that we wanted to eat the printed page. Since that wouldn't have tasted as good as the actual dish, we went to Craving on Friday night to have it. We ordered a bottle of 19 Crimes Shiraz/Petite Syrah blend from Southeastern Australia. ('19 Crimes' refers to the criminal offenses that could result in deportation from England to the Australian penal colony in the 18th century.) From our previous visit, we remembered that the salads were very large, so we shared a house salad of mixed greens, warm roasted tomatoes, green beans, and polenta croutons, tossed in a black pepper vinaigrette; it was delicious. For our next courses, we also went the shared-dish route, with an appetizer-sized, fried-chicken 'dinner' and the aforementioned handkerchief pasta. The buttermilk-fried-chicken breasts were served over sauteed spinach, with cheddar grits and truffle honey, and were tender and wonderfully flavorful. We ordered a large portion of handkerchief pasta with asparagus, oyster mushrooms, arugula pesto, and shaved parmigiano-reggiano; it was extraordinary! We were too full for dessert, but had coffee. Overall, it was one of the best meals we've had recently, and the service was great, too. The cost was just over $75, including tax, but before tip."

[11/23/13] "Saturday night, 11/23, we had dinner at CRāVing for the first time. Since we hadn't been here before, we asked our server if the salads and appetizers were large enough to share, and he suggested that we have one of each and share them, which we did. For our appetizer, we ordered sauteed scallops ($13.50) with bacon, potato, and succotash. We also shared a salad ($9.50) of mixed greens, roasted asparagus, and shitake mushrooms, with shaved Parmigiano Reggiano, and lemon vinaigrette; the asparagus and mushroom were served warm. Both the scallops and the salad were delicious. Since many of the main courses are available as both large and small plates, we both decided on small orders of the fish of the day ($18), mahi-mahi, served over sweet red pepper and pesto, with mashed potatoes and kale. The fish was excellent, but the potatoes were cool, almost cold. After looking at the dessert menu, we decided to share a profiterole-like dish of cream puffs ($6) with fresh berries, filled with, and topped by, whipped cream. With coffee ($3) and a bottle of L'Oca Ciuca Chianti ($24), our dinner was $100 before the tip. CRāVing is bit noisy, and the tables are very close together, but, overall, an excellent meal."

[LGe, 7/16/14] says: "Here's a review of my visit last night to CRaVing: My friend and I had a wonderful and creative dinner at CRaVing (I, too, wish they would just spell their restaurant name in a straightforward way—my only complaint). Their specials were pork-centric, with the meat from local farms. A 'small plate' of pork skirt (like a skirt steak, except from a pig) was delicious, with slightly cooked heirloom tomatoes and lightly grilled lettuce (locally sourced). Our appetizer of stuffed dates was excellent—they had cheese and chorizo inside, and a light sauce made with sweet red peppers, I believe. I am not usually a date fan, but loved this appetizer. We shared some other small plates (which are much more generously sized than appetizers—think 'small entrée'): locally sourced, beef tostada with black beans—nice spicing and presentation. And ricotta gnudi—like gnocchi, except made from ricotta. These were tasty, in a light sauce with tomatoes, but could have been slightly more flavorful. There's a nice wine list, and we were even able to sample two wines before deciding on which one we wanted! Nice service and ambiance. I will definitely be back. A bonus for the summer: There is an outdoor patio right on Hertel."

[Bill, 4/9/14] said: On a whim, MER and I had dinner here on a Wednesday. It's a small restaurant, and they were crowded, but they did have a table for 2 available. The quarters are rather tight, however; our neighbor's conversation was very interesting—and unavoidable—to listen to! For those who care about such things, they serve only beer and wine. We both began with the arugula salad: goat cheese, walnuts, grapes, and pickled onions in a balsamic reduction; it was excellent (well, I loved it; MER decided that she isn't fond of goat cheese). MER had the handkerchief pasta as her entree, with asparagus, wild mushrooms, and parmaggiano-reggiano, in an arugula pesto; she thought it was absolutely delicious. I ordered the "featured fish", which was rockfish, sauteed very nicely, with whipped potatoes, cherry tomatoes, and spinach. One nice feature of CRāVing (but not the ridiculous spelling of their name!) is that each dish can be ordered as a "large" or "small" plate; we opted for small plates, which were really the perfect size and which left room for dessert. I had a very nice crème brulée, and MER had a huge cream puff filled with berries and in a raspberry sauce. With a bottle of chardonnay and tax, our meals averaged a bit over $53 per person before tip.

[AMB, 7/11/13] said: "We tried Craving this week (new place on Hertel, opened by past owners of Sample on Allen St.). It was a pleasant evening, so we ate outside; the inside looked cozy but was a bit stuffy (waitress told us that new AC was on its way). The menu has a mix of appetizers, pizzas, and entrees, many of which could be ordered as both small and large plates, which I like because it allows more sampling of menu choices. I ordered a 'fried chicken dinner' appetizer, which included a small (but good-appetizer-sized) boneless chicken breast in a spicy batter accompanied by grits and spinach; it was good. My husband ordered fries 'poutine', which came with shredded beef and cheese sauce; this was huge and could be an entree on its own (though a somewhat unhealthy one!)—at least a good size to share; it was tasty. I then ordered an arancini special, which was a small plate size (perfect); it was tasty (rice balls with a hint of bacon, and fresh tomato sauce). it was good, but I liked the one I got from Black Market food truck last week better (more flavor and crispy outside). My husband ordered a scallop-and-duck entree—also a smaller but good size—and he liked it. Beer and wine only (though their website implies that cocktails are on the way). We liked it and would go back, but I think that the food we have had at Black Rock Kitchen (similar mix of sizes and styles) was a bit more special."
---
Crazy Jake's.
26 Webster St.
(between Sweeney & Tremont Sts.),
City of North Tonawanda (Niagara County).
693-9309.
[WRW, 5/10] says: "First and foremost, thanks for the great work and the great website. It's become our 'go to guide' any time we're looking to try some place new. [Thanks!] We've been to Crazy Jake's a number of times over the years for everything from News Year's Eve dinner to watching Sabres games at the bar, and have never been disappointed. Food, service, and prices are all very good, and I really like to support the local business community instead of one of the corporate dining chains as often as I can. We have far too many great local options not to take advantage of them."

[SAS, 11/08] said: "Positive, with minor exceptions. Three of us arrived around 8pm and were seated promptly. My wife ordered the Cuban sandwich with fries, which was very tasty and hearty. Half of it came home as lunch the next day. Our friend had the pulled-pork sandwich, but the BBQ sauce was a bit thick and overly sweet. Again, the sandwich was hearty, and half went home with her, too. I had the French onion soup and an entree special: lobster ravioli with shrimps in a pesto sauce. The soup was delicious, as was the entree. The sauce was very rich and was ladled on a bit heavier than I would have preferred, but I enjoyed it very much. The long wood bar runs the length of the place, and it was a bit too noisy for dinner conversation, more so after 9pm when the karaoke started, but we all agreed that we would return."

[MaSt, 9/08] said: "My husband and I went to Crazy Jake's for dinner on 9/20/08. The waiter told us about the night's specials, and we ordered the wine special, which was the same price as listed on the menu...which begs the question: What makes it a special? My husband ordered the Cuban sandwich, which came with fries for $8.95; we were charged $9.00. If an item is listed on the menu for a certain price, that's what the patron should be charged. It was the same with my entree. I ordered the beef brisket; it was inedible due to the fact that it was approximately 90 percent fat. The waiter offered to replace it with Chicken Michael, which cost $2.00 more. It was a chicken breast covered with a portobella mushroom cap, topped with melted mozzarella and sauteed spinach in a pool of red pepper puree with a balsamic vinegar drizzled over all. Not memorable. We had hoped that, at the very least, we would be offered a complimentary after-dinner drink or dessert. That didn't happen. We were presented a bill for the full amount. We will not be going back. We've had better dinners for much less, and the lack of any kind of apologetic attitude on the part of the owners has confirmed that our money would be better spent elsewhere in WNY."
---
Cream & Sugar Ice Cream Cafe.
179 East Ave.
(at McCollum St., between Spring St. & Washburn St.),
City of Lockport (Niagara County).
434-3808.
[JMDB, 9/18/13] says: "We visited Lockport's new, 'Elmwood style' coffee & creamery today. This place can be described as 'hip', and the menu, written on Victorian-framed chalkboards, offers fresh juices, smoothies, ice cream, and espresso drinks. We sampled their homemade, Key-lime, ice-cream pie, homemade mousse with fudge, and a coffee. The pie was irresistibly delicious: The fresh lime zest, accompanied by an ice cream that was pleasingly light and fluffy, made this pie the highlight of our day. The mousse cup was divine: The airy concoction was topped by a rich, hot fudge and homemade whipped cream. Even the drip-brewed, Ethiopian coffee was savory. The owners took a moment to explain how the beans were hand picked and freshly roasted. All together, our bill was under $10.00. The place has seating inside, as well as a fancy patio out front. Our experience was mesmerizing, and we plan a weekly rendezvous to this great location."
---
[

] Creekview Restaurant.
5629 Main St.
(just east of, and overlooking, Ellicott Creek,
& west of Mill St.),
Village of Williamsville (Town of Amherst).
632-9373.
Online reservations available via OpenTable.com.

Bill says:

[3/7/15] Four of us had an early dinner (5:30) on a Saturday evening. Fortunately, we had made a reservation: The place was hopping, with the very noisy bar crowd extending out into the hallway. But also fortunately, the restaurant proper is somewhat isolated from the bar, so the noise was not a problem (though the restaurant does have very tight quarters!). I had a daily special: oven-roasted, crab-stuffed trout, with baby shrimp, in a roasted pepper-cream sauce, over risotto, accompanied by sauteed vegetables. The trout was excellent, the crab stuffing was fine (though I prefer my trout neat), and the shrimp and sauce were terrific, but the risotto and veggies were on the mushy side. Others had penne à la vodka, chicken parm, and pan-seared chicken breast with artichokes, peppers, tomatoes, and onion. Everyone loved their meals, and the portions were large enough for taking half home. Meals come with a choice of soup or salad; the others chose salads, but I had the soup du jour: a very good, roasted red-pepper and artichoke bisque. From a choice of about a dozen in-house desserts, we had Mudslide Ganache, a very light carrot cake, chocolate cream pie, and (my choice) an excellent tiramisu (properly made with lady fingers). With drinks and tax, before tip, our meals averaged just under $36/person. Creekview is clearly a 3-star restaurant on my new rating scheme.

[7/16/14], [2/2/15], & [2/10/15] A report on three visits: MER and I had dinner here very late on a Wednesday evening in July, with a slightly new menu. MER had a caprese salad with grilled chicken; she said that the chicken was fresh, and she liked the combination of cherry tomatoes with mozzarella balls. My meal, from the specials menu, was outstanding: grilled swordfish in a braised fennel and tomato broth (lots of tomatoes!) with baby shrimp, served over creamy basil risotto. The swordfish was cooked perfectly, tender and moist; the fennel was not overpowering; and the risotto was heavenly. A manager, who came over to see how we liked our meal, told us that, several months ago, they hired a new chef, formerly at Lombardo's. We returned more recently for a couple of late lunches, both on a Monday. We had the chicken milanese—breaded chicken with arugula, balsamic, tomatoes, cucumbers, red onion, shredded asiago, and garlic roasted potatoes—very satisyfing—and a soup-&-sandwich special: a rich and tasty navy bean and ham soup, with a delicious chicken-salad sandwich on wheat toast, with basil, parmesan, roasted red peppers, and lettuce. Given all of the excellent lunches and dinners I've had here recently, but especially because of the dinner, which I would put on a par with Osteria 166, Vito e Vino, or YOLO, I am raising Creekview to two stars.

[5/13/14], [6/3/14], & [7/7/14] MER and I had two more lunches here, and our son joined us for dinner one evening. I tried two lunch specials: One was a turkey prosciutto wrap, with roasted red peppers, red onion, asiago, field greens, and garlic aioli (isn't that redundant?); it came with a pickle, and either sweet-potato fries, regular fries, or chips—I opted for the chips, which were nicely crispy. Another was a shrimp salad with shallot-thyme vinaigrette over spinach, with pecans, strawberries, red onion, and feta (though the feta was a bit overpowering). And I tried a dinner special of steamed mussels scampi, with 3 slices of flatbread to soak up the sauce—very good. As an appetizer, I had a half-sized California Greens salad: mixed greens, thick slices of mushrooms, roasted red peppers, and a walnut-crusted ball of goat cheese—excellent. Our son had the chicken Caesar wrap, to which he gave a thumbs-up. Our lunches here have been very pleasant, averaging around $16.50 per person with drinks and tax, before tip. Dinner (with drinks and tax, before tip) averaged just under $24/person.

[3/20/14–4/11/14] Over the past month or so, MER and I have had lunch here twice (once with SLD) and dinner once on a Friday evening. All of our meals have been very good. For lunches, MER has had the chicken milanese salad, which she frequently enjoys here, and a burger (ordered medium, but it looked more like medium rare), with lettuce, tomato, and onion, and an additional-charge of asparagus in lieu of fries; except for the slightly pink burger, she was happy with her meal. SLD had a Cobb salad without bleu cheese, and with balsamic instead of the buttermilk basil ranch listed on the menu; she, too, was happy with her meal. I have tried a shrimp salad from the specials menu, with rock shrimp, dried cherries, strawberry slices, raisins, and feta, over field greens, with an orange-poppy vinaigrette, and a slice of a multi-grain bread with butter; the dressing was perfect, and the salad was fresh and satisfying. Another time, I had their Roasted Beet & Avocado Salad, with an additional-charge grilled chicken. The OCD in me really likes the way they plate their salads, with each item separate: arugula, goat cheese, pistachios, sliced beets, sliced avocado, and pickled red onion (the menu also says fresh horseradish, though I didn't detect that, which is fine with me; I also passed on the pickled onion); there was also a slice of some kind of multi-grain bread. It was excellent. With drinks and tax, lunches have averaged a bit over $22 per person, before tip. For dinner on a Friday evening with MER, we began with relatively undistinguished house salads that come with entrees, MER's with orange poppyseed dressing, mine with balsamic vinaigrette. MER had the chicken marsala from the regular menu, with sauteed wild mushrooms, shallots, and linguini; she said that it was very good. I had the herb-crusted salmon from the special menu (though I didn't detect any herb-crust); it came with roasted potatoes, spinach, olives, red onion, and a sun-dried tomato vinaigrette, also very good (in fact, the salmon was much better than the almost raw one that I had had recently at Aroma North French). With drinks and tax, our dinners averaged just under $40 per person before tax. We have been very happy with our meals and service here recently.

[2/28/14] After what I recall as an unpleasant (if tasty) prior experience here almost 15 years ago, I had been reluctant to return. But MER has had good lunches here recently, so we tried it for lunch on a Friday afternoon. It was an excellent experience in all ways. First, the food: MER had the chicken milanese with arugula and a side of garlic pasta; she has had this here before, and it was as good as always (on a par with the version at Rocco's). I had a poached salmon salad: a perfectly prepared piece of salmon, beautifully plated over fresh spinach leaves, with a sliced, hard-boiled egg, sliced mushrooms, tomatoes, and red onion in a delicious lemon vinaigrette that tied it all together. Service (which was terrible on my previous visit) was smooth and excellent, thanks to Kristine. With drinks and tax, our lunches averaged just under $25 per person, before tip. I am awarding them 1 star, and looking forward to returning.

Reviews from more than 10 years ago:

[9/99] [MER] and I [Bill] ate here for the first and [added 3/4/14: until recently] only time. The restaurant has a gorgeous view of Ellicott Creek with, as the owner told me in an email message, "a spectacular patio over looking the falls of Ellicott Creek"; from inside the restaurant, the view of the patio and the Main St. bridge makes downtown Williamsville look very European. The menu is wide-ranging (from wings and sandwiches, to pasta, seafood, steak, etc.), with numerous daily specials, conveniently printed on a card placed on the table. They also do catering and take-out. [MER] had maple-grilled pork chops, advertised as accompanied by homemade applesauce, though she didn't get any (and it was too crowded to bother asking). I had shrimp and crab ravioli in a tomato-basil sauce. Both dishes were delicious. My 3½-year-old son had chicken fingers and fries, which he said were very good. Our waitress was superb. But: The place was a madhouse, the atmosphere frenetic—waitresses running around, some cursing under their breath—and very noisy.
[NH, 9/09] said: "Last night, we went to the Creekview Restaurant with a $50 gift certificate to use. Having been there before, but not for a while, we were looking forward to it. It was very busy inside, with waitresses and bus people running in and out to the patio constantly (our table was right by the door). As a result of this, there were also quite a few flies in the restaurant. We decided on a pitcher of Sam Adam's beer, an appetizer of chicken wings, potato pancakes, a Reuben sandwich, and a hot roast beef with gravy. The chicken wings were OK, but very hot and spicy considering we ordered medium, and they were not crisp at all. The other selections were very good, and some were taken home, because we ordered way too much food only to use up the $50. Imagine our surprise when the bill came and we see that the pitcher of beer was $17.00. I almost fell off my chair. I called the waitress over to ask if this was a mistake and her explanation was, 'ell, a pint is $5, and the pitcher gives you about 4 pints (I don't think I could even lift a 64 oz. glass pitcher), so it's really a savings.' Since when are pitchers of beer priced by the glass? I can see why they don't have this listed on their menu or their website. I feel that it is the waitress's responsibility to let patrons know about a price so exorbitant, since it's not listed anywhere. We have never paid anything close to that for beer. Needless to say, we will not be returning to the Creekview. We'll stick to our favorite watering hole (McPartlan's) and get a pitcher of beer for $6.50."
[AFN] said:
[8/09] "I went to the Creekview for lunch with two friends today, Friday, 8/7. Knowing that we were going to have fish for dinner, I decided to order something else. Bad mistake! My pulled pork sandwich was extremely fatty and barely edible. I didn't enjoy it at all, and left most of it. However, my friends enjoyed their seafood entrees."

[1/09] " The poor quality of the fish I had for lunch at Family Tree today reminded me to submit a review for the Creekview, where my sister and I had lunch last Friday, 1/9/09. At the Creekview, we both had broiled haddock, which was delicious, and the accompanying French fries were crisp and tasty."
[GOw, 7/08] said: "It is extremely hard to believe that I had never eaten at the Creekview. We had originally left our home on a recent Sunday evening around 7, after haggling about the new color schemes for the dining room that we never eat in. We were on our way to Calvaneso's...wrong. They are closed on Sundays. [Editor's note: But [GOw] eventually ate there; click on the link above to read his review.] We were discussing where to dine as we drove down Transit...so many great places...Verbena, Black and Blue, Chester's, Grover's, Le Metro, Glen Park, when we both saw the Creekview and said let's eat there. It was now 7:30 PM, and the place was hopping. It was a beautiful evening. We figured we would be at the bar for a while, but were actually seated immediately. What a fun, rather loud and bustling joint. We were not able to get a seat with a view, but that was fine; the people watching opportunities were extraordinary. We really liked our server too; she was a pro. We realized quickly that there was a large table, probably 8 or 10 people, on the opposite end of where we were seated who were having a very good time. One man in particular, who looked as if he was in his late 50s, was particularly happy. His joviality was helped by what looked like a Manhattan, make that several Manhattans. He kept talking about Ann Margret for some unknown reason. I suppose if you were here for a discussion about serious matters, this was not the place to be. We found it funny, and in a strange way, added to our Creekview experience. I'm not sure the French-Canadian family seated next to us found him quite as funny. We looked over the menu and noted there was a nice range of choices. There is everything from a sandwich to fine dining. My wife opted for the broiled seafood platter, and I went with the Creekview steak sandwich. The shrimp, scallops, haddock, and clams were fine. My wife chose an extra portion of veggies rather than potato. All in all, nicely prepared. My steak sandwich was very good. I ordered it medium rare, and it was every bit that. Keep in mind that this wasn't some fried minute steak piled on a bun. This was a nice piece of steak. My only complaint is that they were a bit chintzy on the mushrooms and spinach. I would definitely eat here again. The total bill, which included a drink and tip, was about 50 bucks. This is my type of place, locally owned, well-prepared food, and very good service. When you have choices like this, why would you ever go to a chain restaurant?"
[JSG, 7/06] said: "My parents and I stopped here for dinner on a whim after a function that ran later than expected. It should be noted the service was excellent despite the late hour, which is unfortunately very rare. Our meals were very tasty; the grilled shrimp in my pasta dish with tomato broth and leeks were absolutely delicious, some of the most flavorful I've had outside of the Atlantic coast. I thought each dish was pleasantly unique without being too far in the left field. We all thought the ambiance was very pleasant; would be even better if the sun had been up and it had been warm enough to open the patio for the "creek view" (we visited in early May). Prices were consistent with other restaurants in Williamsville, and that area is a great place to take company, because Main Street is quite charming."
[MRT, 3/06] said: "My husband and I tried the Creekview restaurant located on Main and Mill, because of all the wonderful reviews we've heard and read. I am sorry to give the restaurant an unfavorable review. We both ordered from the specials menu. My husband order crab cakes, and I ordered a stuffed artichoke. My husband was very happy with his crab cakes. He especially enjoyed the sauce that accompanied the crab cakes. It was good tasting, and there was enough of it. I enjoyed my stuffed artichoke, but when I went to enjoy the artichoke heart, I found that the cooks had not trimmed the bottom of the artichoke, and I had to spit out parts of it. We each requested Caesar salads. My husband thought it was a perfectly dressed salad. I though the salad was too heavily dressed. We each ordered the filet of sole, which was breaded and fried. It is difficult to ruin filet of sole. You could hardly taste the sole. The greens that accompanied the sole were so bitter tasting, we couldn't eat them. Also on the plate was some corn in gelatin, which was inedible. We barely touched our main dishes, and told the waitress we had small appetites. At our house, we enjoyed homemade apple pie. After spending $104 at Creekview, we shall not return."
[KATS, 11/05] said: "Creekview is one of my favorite restaurants in the area. We make a trip out there from the city at least once a week, and I am never bored. The specials menu is always long and varied, and the soups are fabulous. The atmosphere doesn't seem particularly fancy, but the food is high-quality. It is one of the better suburban restaurants in our area. When the specials menu doesn't entice, the classic "Buffalo" style menu always has something good, from shrimp scampi to baked spaghetti parm to roasted chicken to the delicious chopped sirloin. The ribs are finger-lickin' good. Standard bar food is also on the menu, but this is one place where you need not be warned to stick to the "basics"."
[WHN, 10/05] said: "Six of us went here Saturday (10/1) for their annual Oktoberfest. The special menu offered Wiener Schnitzel ($18), a German sausage platter ($16), or sauerbraten ($18), with red cabbage, and a choice of potato pancakes, spaetzle, or German potato salad. Soup or salad is included with the meal. The same group had been here last year and enjoyed a decent meal. This year was another story. Three of us had Wiener Schnitzel, while the others had the sausage plate. When it arrived, all the food was lukewarm, at best, and the veal's breadcrumb coating was soggy, as though it had been precooked, then reheated in a microwave. Ulrich's Tavern downtown, where we've previously gone for German food, is much better. Next year, we'll go back there for our annual Oktoberfest outing."
---
(Mel's) Crow's Nest Tavern.
315 Campbell Blvd.
(at the corner of Dodge Rd.),
Getzville (Town of Amherst).
688-9814.
[WHN, 7/11] says: "I had lunch at the Crow's Nest with ex-pat Canadian friends on Canada Day, Friday, 7/1/11. None of us had been there either before or since the new owner took over about a year and a half ago and remodeled what used to be a biker bar. The atmosphere is very casual. Two of us ordered New England clam chowder and mini fish fries. Both were very good, although I thought the clam chowder was a little heavy on the bacon. The third person had roast beef on kummelweck. She enjoyed it as well and took half of the sandwich home, because there was too much roast beef to finish. The mini fish fry was more than enough for lunch, and included cole slaw, macaroni salad, and a choice of French fries or German potato salad. The beef on weck included French fries and cole slaw. I would go again, when in the mood for a fish fry. They also have a fairly large selection of sandwiches and such at lunch time."
---
Cugino's Italian Restaurant.
6011 Main St.
(at the southeast corner with Melrose Rd.,
west of Oakland Rd.;
in the former location of Red Door Ski Shop,
just east of the Village of Williamsville),
"Greater" Williamsville (Town of Amherst).
633-8432.
---
Curly's Grill and Banquet Center.
647 Ridge Rd.
(at Electric Ave.,
west of South Park Ave., 1 block south of South Park & the Buffalo and Erie County Botanical Gardens),
City of Lackawanna.
824-9716.
Caribbean, Asian, seafood, and continental.

[6/12/14] Given 8 (out of 10) points by Andrew Z. Galarneau, Buffalo News food editor.

[9/17/10] & [2/16/07] Given 3½ (out of 4) stars by Janice Okun, former Buffalo News restaurant reviewer.

[WHN] says:

[12/7/14] "Friday night, 12/5, we returned to Curly's for dinner for the first time under the new ownership. While waiting to be taken to our table, the maître d' told us about the change of owners, which we already knew, but said that the new owner-chef had been at Curly's for five years and that the menu had not changed much. We ordered a bottle of 2011 St. Francis Sonoma County Cabernet Sauvignon ($34). They still serve G's favorite bolognese ($20), so she ordered that, tossed with pappardelle. Soup or salad is only $1 with any entree, so she had the house salad, with mango vinaigrette. I started with black-bean soup, served with a dollop of sour cream and chopped onion, which was excellent, as always. For my main course, I had lamb ragu ($20), an evening special, served over polenta. Delicious! We hadn't planned on dessert, but the tuile ($10) sounded too good to resist. A lacy, pecan-flavored cookie bowl, filled with ice cream, fresh blueberries, blackberries, and strawberries, plus ice cream and whipped cream, with chocolate and caramel sauces, it was scrumptious. A great conclusion to an excellent meal. Service was excellent, too."

[8/3/13] "After taking the Buffalo River history tour, G, her daughter, brother, three granddaughters, and I had lunch at Curly's. G had a market salad ($7.50) of mixed greens, grape tomatoes, hard boiled eggs, and carrots. Her brother had a burger ($9) with fries ($1 extra), which he described as 'OK', and cole slaw. G's daughter and youngest granddaughter had pizzas. Her middle granddaughter had a fish fry. Her eldest granddaughter had 'Silk and Satin'—angel hair pasta, with mushrooms, prosciutto, peas, basil, cream, and Parmigiano Reggiano ($15). She doesn't like peas and had never had prosciutto, so didn't like her meal and left most of it. I had what the menu called an albacore tuna sandwich, with tzatziki, red onion, and sliced tomato ($7), with fries ($1 extra), and cole slaw. I was disappointed to find that it was tuna salad, not grilled tuna, which I wrongly expected. When I ordered, I had asked our server if I could have it cooked rare, and he didn't say anything. But, obviously, tuna salad couldn't be rare. He should have said something. Nevertheless, I won't hesitate to return to Curly's, but will be more careful about what I'm ordering."

[4/12] "G and I met another couple for Restaurant Week dinner at Curly's on Saturday, 3/31/12. The special $20.12 menu offered a choice of soup or salad, three entrees—pasta with Italian sausage in a spicy tomato sauce, boneless pork chop (I don't remember how it was prepared), or the fish of the day: fluke, with white beans and fennel—and either peanut butter pie or cheesecake ice cream for dessert. Our friends shared an order of conch fritters to start, with a spicy remoulade and cole slaw. The two women ordered salads with Curly's mango salad dressing, while I had their black bean soup with onions and sour cream, which is always excellent at Curly's. A few weeks ago, I had black bean soup at Columbia in St. Augustine, a Cuban restaurant, which was basically a bowl of black beans with very little broth; I've been told since that that is the traditional Cuban preparation, but I didn't like it at all, and left most of it. Maybe it's not authentic, but Curly's version is delicious. For the main course, G had pasta Bolognese, which wasn't part of the Restaurant Week menu, but she loves it, even more than my more traditional Bolognese sauce, I think, although she won't admit that to me. Curly's Bolognese sauce uses nutmeg and cinnamon to give it a Caribbean twist. Two of us had the $20.12 fluke. It was wonderful! The sauteed fish was topped by a delicious mixture of chopped tomatoes, olives, sundried tomatoes, roasted garlic, and fennel. The white beans underneath were delicious, too. I'm not sure how they were prepared, but the spice combination was fantastic. The other person had a steak, also not from the Restaurant Week menu. For dessert, I had the cheesecake ice cream, with cherry compote, and cookies, which I shared with G; very good. The other couple shared the peanut butter pie, which they enjoyed. It was an excellent meal, with very good service."

[12/11] "Friday, 12/2/11, G & I had dinner at Curly's with a group of her friends. We all had the house salad to start. Most of the group had it with mango salad dressing, a Curly's specialty, which they said was very good. I had it with French dressing, which was also good. One evening special was opah, a fish which none of us had heard of. Our server described it as a firm, white-fleshed fish from New Zealand. It was served with a diced squash and crispy pancetta hash, with a white wine, citrus, and butter sauce. I had to try it, as did several others. I would describe the flavor and texture as similar to halibut. The dish was delicious. One person had a panko-breaded (haddock) fish fry. Curly's serves G's favorite bolognese sauce, over penne pasta, so she had that. When I heard that Curly's had key lime pie for dessert, I had to have some. G had one or two bites of my key lime pie. It was excellent. Other people had something that looked like cannoli. The desserts were all very good. Excellent food and excellent service. 3 stars."

[4/11] "I went to Curly's with six other people on Friday, 4/1/11. It was Restaurant Week, and the specials listed online sounded very good. After ordering drinks and being served three kinds of very fresh bread, I ordered conch fritters to share with the other diners. The conch fritters weren't included in the Restaurant Week specials, but I can't resist them whenever I'm at Curly's. Usually, they're as good as ones I've had in the Caribbean and the Florida Keys. But this time, instead of being golden brown, they were dark brown and excessively crunchy on the outside—not burned, but definitely overcooked; not up to Curly's usual standards. Also, in the past, they were served with black-bean and pineapple salsas. This time, they were served with only corn and black-bean salsa, but no pineapple salsa. Another person ordered roasted banana peppers stuffed with goat cheese. Everyone who tried them thought they were very good. The special appetizers included a choice of black-bean soup, shrimp bisque, or a house salad. Several people had black-bean soup, which was excellent, as it always is at Curly's. Several had salads, which were reportedly good. One person had shrimp bisque, which she said was good but not as smooth and creamy as she had expected. When our server brought spoons for the soup, they were teaspoons; I asked for a soup spoon but was told they were out of soup spoons. The online Restaurant Week menu offered three main-course choices: pan-seared fish fillet with parsley and lemon butter, charred tomato risotto, and frizzled leaks; pan-roasted pork chop with a Dijon and red wine sauce, and polenta; or pappardelle in a truffle cream sauce with crispy pancetta and peas. But, by 6:45, they were completely out of fish, which, at 6:30, the chalkboard near the dining-room entrance listed as pan-seared ahi tuna. Not only did they not have fish for the Restaurant Week special, they had no fish of any kind, for any of their fish or mixed seafood dishes, and were substituting scallops for fish. Several of us had planned to have the tuna, so we had to rethink our dinner choices. Obviously, someone had grossly underestimated customers' demand for fish. Several of us chose the scallops, which were perfectly cooked, as was the risotto. Excellent, but I had really been looking forward to the seared tuna. One person had the pappardelle, which she enjoyed. Another had Guinness-braised short ribs, which he said were fork tender and very flavorful. Another had Jamaican jerk chicken, which she also said was very good. Two people ordered pulled jerk pork sandwiches, which they both described as too dry and not very flavorful. In fairness, one person asked for no jerk mayonnaise, which probably made her meat even drier. Both left most of their sandwiches. Dessert was chocolate pots du creme, topped by whipped cream and fresh berries. Delicious! The service was professional and proficient, with at least two servers for our table. Overall, a very good meal, with a few miscues."

[1/08] "We met two other couples at Curly's on Saturday night (1/20/08). Four of us arrived exactly on time for our reservation, but stood waiting in the bar area for 10 or so minutes waiting for the hostess. There was some confusion about where to seat us, although we could see that there was a round table for six set up in the dining area. To try to move things along, we asked about that one. The hostess replied that the round table was usually used for parties of eight, and they were fully booked, so we couldn't have it. So they converted a table for four to fit six by adding a chair at each end. Our other friends were 20 minutes late, but, when they arrived, no one had yet brought us menus, water, bread, or taken our drink order. After a few more minutes, the hostess brought menus. At that point, I asked if anyone was waiting on our table. She muttered something unintelligible, and a few minutes later our server arrived and explained that the restaurant had opened a new (third) dining room for the first time that night, and no one had been assigned to our table amidst the confusion. Anyway, the food was very good as usual. Each couple split an order of one of Curly's Caribbean specialties, conch fritters with remoulade sauce, black bean salsa, and pineapple salsa. Then two of us ordered their delicious black bean soup with onions and sour cream. My wife had a creamy tomato-artichoke soup, which she said was delicious. The others had house salads. (A choice of soup or salad is included with each entree.) For the main course, three of us had an evening special: NY strip steak topped with lump crab in Hollandaise sauce. It was a delicious combination. Another friend had steak au poivre. Three of the four steaks were perfect, but one friend said his was not bad, grisly. Two women had the fish of the day, sea bass—real sea bass, not Chilean sea bass. One ordered it as sea bass escovitche; the other had potato encrusted sea bass, another evening special. They said their meals were delicious, too. In the meantime, a party of six (not eight) had been seated at the round table next to us. With the two added chairs at the end of our table, which was clearly meant for a foursome, there was little room for the servers to pass through at either end, and one of the servers spilled a tray of drinks, dumping a glass of red wine down the back of one of the men seated at the round table. The hostess offered to clean it in the restaurant's washer and dryer, but he must have decided it would be inappropriate to take off his shirt in the restaurant while they were waiting for his shirt to be cleaned, so suffered through his meal with a wet shirt. We decided we were glad we didn't get the round table. Our Southtowns friends go to Curly's frequently and said that neither the owner nor the manager, who usually act as hostesses, were on hand that night, and figured at least one needed to be since they had just opened not only a third dining room, but a banquet room, where a private party was being staged. In the final analysis, very good food, but customer service needs improvement; but our server, Nell, did an excellent job once the hostess determined she would be responsible for our table."

[6/07] "We have been to Curly's a few times, but not in several years. One thing holding us back was that they didn't take reservations on weekends, so there was usually a long wait for a table, but that has now changed. On Saturday, we met some friends from the Southtowns for dinner, with a 7 P.M. reservation, and were promptly seated. On previous visits, I've had Caribbean-style snapper and escoviche, both of which were excellent. My wife remembers having a delicious Caribbean-style fish stew for one of her meals. Krista Van Wagner, the owner-hostess told us the evening specials, which included several appetizers and main courses. We started with an order of conch fritters with a spicy remoulade sauce, black beans, and fruit salsa. The conch fitters are always great at Curly's...better than some places I've had them in Key West and the Caribbean. Our friends had never had them before and also thought they were delicious. I had black bean soup to start, while the others had the soup of the day—shrimp bisque. Both were very good. (Soup or salad is included with each entree.) For the main course, we all had an evening special, strip steaks in a veal demi-glace, topped with gorgonzola, which Krista recommended over the evening seafood special, escolar. [See below] The steaks were perfectly cooked to rare and medium rare, as ordered. However, the service was not as good as the food. Our server arrived to take our drink order about 10 minutes after we were seated, and when asked what white wines they had by the glass, she said chardonnay, pinto grigio, and sauvignon blanc. When we asked what brands of chardonnay, she named one. The same for red wines with dinner...she said cabernet, pinot noir, and merlot, so we assumed they had one of each. Later, when the dessert menu was presented (which also lists wines by the glass), I saw that they had three or four brands of each varietal, which our waitress hadn't bothered to tell us. Also, she never returned to ask how everything was, or could she get us anything else, and had to be flagged down to reorder a glass of wine. And, after she brought the dessert menu, she never returned to ask if we wanted any. (We didn't.) Instead, she brought the bill. Throughout the evening, it was as if she wanted to be somewhere else—her mind certainly was elsewhere. She could best be described as surly and uncommunicative—180 degrees from the exceptional service we experienced last weekend at Peller in Niagara-on-the-Lake. To give due credit, the bus boys came to refill water glasses frequently, cleared plates, and brought coffee when we asked for it at the end of the meal, when our waitress had vanished. I would give the food two stars, but the service on this visit would get a strongly negative rating."

Concerning WHN's review from [6/07], [KH, 9/09] said: "I have been a great fan of your site for a long time and have even contributed some reviews. I have noticed lately that restaurants in WNY are serving escolar and that some of the reviewers are eating it. My mother ate escolar about 6 years ago in Saratoga, NY. She got violently ill. I began researching escolar after that and came across some pretty disturbing news. Here is a link to the wikipedia entry about escolar but if you just search for escolar in Google, you will come across a lot of articles. I wasn't sure if you would want to use this information at all on your site, but felt I should at least let you know. Thanks for maintaining a great web site!" [Thanks for the info and for the kind words.]

[11/7/14] Under new management by its current chef.

[JJa, 9/11/14] said: "Impromptu get-together with a friend on a Friday after work was coming together; we ended up at Curly's, and discovered one of the best restaurant deals in WNY: Happy Hour at Curly's. A nice bar with friendly barkeeps, so far it was pretty standard. But when we decided to order a snack, the menus came out, including the raw-bar menu, with the advisement that the standard appetizers are half off until 7 P.M. at the bar. Bonus! My friend ordered the oyster stew, and raved over it; I went for the conch fritters with the spicy mayo to dip, and we attempted to share a humongous pile of Saratoga Chips with crumbled bleu cheese, all drizzled with truffle oil. Oy! It was a great way to start the weekend, but I'd consider it for any day of the week."

[RDM, 6/12] said: "Had a wonderful meal here on 6/9/12. We hadn't been to Curly's in over a year or so, and decided to go back to celebrate my parents' 43rd wedding anniversary. The food was amazing, and the service was wonderful. Our waitress was friendly, and checked on us often. The 4 of us shared the calamari and the conch fritters for appetizers. The dipping sauce for the conch was just spicy enough, with a hint of cinnamon. We all had the black bean soup with our entrees; it did not disappoint! The fish of the evening was escolar, which I had prepared Brettone style (with mushrooms and capers in a white-wine/parsley-butter sauce). My mother enjoyed her fish Savannah style (pecan/brown-butter sauce), and my husband had his Carribean Blue style (white-wine sauce with a bleu-cheese crust). All were just incredible, as were the vegetables and scalloped potatoes that came as sides. My father loved his pasta dish of Silk and Satin (angel-hair pasta with peas and prosciutto in a cream sauce)! Our waitress surprised us with a complimentary piece of peanut-butter pie complete with a candle to celebrate my parents' anniversary, because we had wished her well on her recent engagement. It was a lovely evening! Curly's really took care of us!"

[BMcWS, 1/12] said: "We've been trying to go to Curly's for a couple of years now and have always had trouble getting a reservation. This boded well, we thought. The restaurant is really gorgeous and well-decorated, so we were even more excited. The menu, however, was a major disappointment. We had viewed it online and looked forward to the nice list of fish preparations. Then the server informed us that all (every single one!) of the fish dishes on the menu is made only with the fish of the day. The day we were there it was fluke. Now, I understand wanting to use what is fresh or available, but to have every single fish dish on the menu only be made with one kind of fish is rather short-sighted and certainly limits the options. We started with the homemade potato chips with truffle oil and bleu cheese; these were very good, and one order was more than enough for 3 people. Two of us got fish—Savannah (pecan and brown butter) and another with a bleu-cheese crust. They were fine, but just not exciting, and we find fluke to be a rather dull fish. Both came with a potato gratin, which was good, and some vegetables. The third person got the chimichurri roasted chicken. This chicken weirdly tasted like fish, even though it was clearly chicken. That was also fine, but not exciting. We were and remain disappointed with the fish situation and won't bother going back."

[CJa, 12/09] said: "Long time user, first time reviewer! :) [Thanks; and welcome aboard!] I ate at Curly's for the first time last night with friends and family. I made a reservation for 6 P.M.. We arrived before our friends, so checked in and then waited at the bar. (As a side note, they didn't have my reservation, which could have been an issue, but the restaurant was relatively quiet.) We ordered a few drinks, including homemade eggnog (delicious) and a Bloody Caesar (also delicious). We were seated as soon as the rest of out party arrived. For appetizers, we ordered the stuffed peppers, conch fritters, and the Jamaican jerk chicken wings. All well received. For entrees, most of us ordered sandwiches; the kitchen was very obliging and created fish sandwiches for two of us. My friend had hers done in the style of their Southwestern Chicken, and I asked for mine to be done in a jerk seasoning. My sandwich was fantastic. The sea bass was cooked to perfection—flaky and very nicely seasoned. Although it became the joke of the evening, I liked the home made 'jerk-onnaise'. The side of black beans and cole slaw were nicely prepared as well. My only complaint was that the fish sandwiches were much more expensive than we expected, but, since it was a special request, I won't hold it against them. In fact, I think they should make it a regular addition to their menu. For four sandwiches, one salad, three apps, and eight drinks, the total was about $180 without tip. I look forward to returning!"

[JCr, 12/09] said: "11/28—My wife, in-laws, and I visited Curly's last week, which was my first visit in many, many years. We were seated upon arrival in one of the many dining rooms and began to peruse the regular and daily specials menus. Aside from myself, everyone at the table ordered a seafood pasta entree of some sort; I had to choose the jerk 1/2-chicken. All entrees included soup or salad; we all chose the salad, Caesar for myself, which was good. The bunch of somewhat picky eaters I was with all enjoyed their meals with no complaints, which is a compliment in and of itself. I really enjoyed my jerk chicken as well, which is what they are known for. Prices are very reasonable, and we all enjoyed our meals very much, so will return again."

[TPr, 7/07] said: "My recent experiences at Curly's were nothing short of perfect. I could not imagine a more underrated restaurant in our area. I have been there twice in the past few months, and both visits were absolutely fantastic. Both visits were with business associates and both times were late in the evening (9-10 PM) on weekdays, when most restaurants are closing their kitchens or getting by with a skeleton crew. The bar was fantastic, and the wine and beer selection was great. As an appetizer, I have had their mussels and chicken wings, and have found both to be perfect. They have a daily pizza that is good as an appetizer, and has never been disappointing. They regularly have entrees that are beyond their "Caribbean theme". Most recently, I had their Cioppino—a seafood dish that included mussels, clams, shrimp, and an enormous piece of fish at the bottom in a tomato broth. It was absolutely perfect. The sides were served on a side plate and had some fresh sautéed vegetables and a homemade scalloped potato that was just perfect. Now, a lot of locals ignorant to the sprawl of fine cuisine may be hesitant to go places like Lackawanna or Lovejoy for anything but a fish fry, but let me assure you, our city's outer ring has some fantastic culinary gems hidden away."

[AlT, 4/06] said: "Curly's was my first real experience eating Caribbean cuisine, other then tastes of the food at the Taste of Buffalo, and I have to say it was really good. The Jamaican jerk chicken was excellent, although I thought it would have more of a kick to it. The bread that they served with dinner was also outstanding; might have been fabulous if hot. Also, the conch fritters were very good as well. My boyfriend had high praises for the Jamaican escouitche fish. Although it was kind of high in price and a little out of my budget, at the moment, to eat there on a regular basis, for a special occasion I would definitely eat there again."

Reviews from more than 10 years ago:

[TR, 5/05] said: "So far, Curly's is my favorite restaurant. I am not a meat(red) and potatoes person, and the limits of the cloned menus repel me."

[KSu, 10/03] said: "My very favorite restaurants are Gotham Bar and Grill in NYC, Boulevard in San Francisco, The Ivy in London, and the Hotel Park Kenmare restaurant in Kenmare, County Kerry, Ireland. Commander's Palace in New Orleans and Brennan's in Houston remain extraordinary experiences to me. However, when I'm home, I see nothing comparable to Curly's in Buffalo. While others try, and inconsistently hit the marvelous dish now and again, for sheer reliability, flavor, and professionalism, I don't understand why the place is so ignored by Buffalo foodies. Every meal, every choice on the menu, is served with great flavor and consistency, with an emphasis on consistency. Curly's is the most professionally run restaurant in Buffalo. They know what they are doing."

[MEL, 10/98] said: "Nice jerk chicken, though a bit blander than I expected. Good bread (though not piping hot). I wouldn't say, based on my first visit, that it's the best of the region's nice restaurants, but it is certainly above average, and I would certainly go again."

[DN, 6/94] said: "Their Jamaican Jerk Chicken is excellent. Also be sure to try their delicious Conch Fritters appetizers."
---
Currents.
100 Whitehaven Rd.
(in the Byblos Niagara Resort & Spa —WARNING: WEBSITE PLAYS LOUD MUSIC!,
at East River Rd.,
east of Sour Springs Grove),
Town of Grand Island.
773-1111.
Online reservations available via OpenTable.com.

[WHN, 10/08] says: "We wanted to have lunch at some place on the water, and I thought of the Grand Island Holiday Inn. it has a great view of the Niagara River and the parks on the Tonawanda side. My wife had a flatbread white "pizza" with tomatoes, onions, garlic, and cheese, which she said was very good. I had a turkey club, which was also good, although the white toast it was served on was nothing more than Wonder Bread. The restaurant was uncrowded, and the service was very prompt."
---
Curry's Casual Dining & Spirits.
864 Kenmore Ave.
(across Hartford Ave. (in Kenmore) from St. Joseph's Collegiate Institute, between Gunnell Ave. & Duluth Ave.),
North Buffalo (City of Buffalo).
447-0502.
[SJW, 4/2/13] says: "I look at your restaurant review all the time and recommend it to friends and family. [Thanks!] I have a review for you for a restaurant you don't have listed, and it's one my family and I have gone to for years: Curry's in Buffalo on Kenmore Avenue. Got takeout on 3/15/13 and ate in sometime in February 2013. I eat there probably once a month or once every other month. I am a frequent visitor to Curry's restaurant, along with my family members. It is a small restaurant/pub, typical American pub food, very unassuming, and next to a laundromat and Consumer's Beverages and across from St. Joe's on Kenmore Avenue. Nothing impressive about the interior, but the food and service are always great. On 3/15/13, my family and I got take-out, and all got the fish fry. This fish fry is one of the best I've ever had—huge, crispy, but not too greasy. It is served with rye bread, choice of potato (fries are really good, and my cousin likes the German potato salad), wonderful coleslaw (not too mayonnaisey, light and sweet), and macaroni salad, all homemade. You can really split this with someone, or you can get half a fish fry. They actually serve fish frys all day, every day of the year. Even though it was take out, the fish was meaty and flavorful. Last time I ate in the restaurant, sometime in February 2013, I got the Dibble. The Dibble is a stuffed-pepper hoagie on a crusty, cheesy roll, smothered in mozzarella and served with potato chips, but I always substitute fries. You can also get it served with chicken or steak, too, but the original Dibble is my favorite. It is the perfect blend of hot peppers and the stuffing, which is cheesy and gooey. Love it! I also enjoy the turkey BLT, stuffed hot-pepper soup (thick and creamy), chicken fingers (huge), and, on Wednesdays, they have turkey dinner with all the fixings, in case you are craving Thanksgiving. This place can get really busy on Fridays and Saturdays at dinner time, but it is well worth the wait."
---
Home | Intro | What's

| Contributors | Ratings Key | Catering | Cuisines | Locations | Outdoors | Waterfront | ra href="favorites.html" target="mainframe">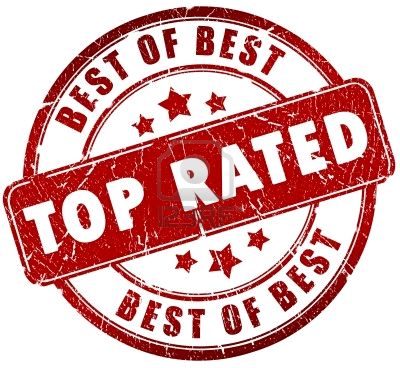 | Send a Review
---
Copyright © 1988–2015 by William J. Rapaport (rapaport@buffalo.edu)
http://www.cse.buffalo.edu/restaurant.guide/listc.html-20150905