Home | Intro | What's

| Contributors | Ratings Key | Catering | Cuisines | Locations | Outdoors | Waterfront |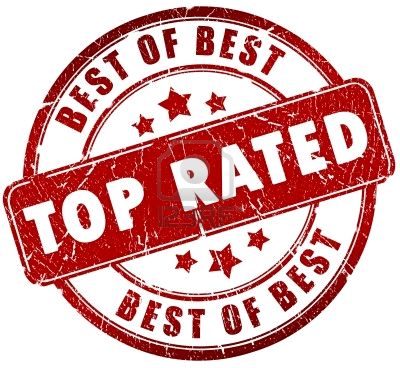 | Send a Review
---
Alphabetical Listing of Restaurants: P
Last Update: Sunday, 6 September 2015
Note:

or

material is highlighted
---
Index:

Paddy's Pizza (Cheektowaga/Depew)
Page's Grille & Bar (Town of Lancaster)
El Palenque Mexican Grill (Amherst/Eggertsville)
Pan American Grill & Brewery (Downtown Buffalo)
Panaro's (Buffalo/Allentown)
Pancake House at Arcade Center Farm (Wyoming County/Arcade Center)
Pane's Restaurant (Niagara County/North Tonawanda)
Panera Bread
(Amherst/North Bailey & "Greater" Williamsville, Town of Hamburg,
Tonawanda/Kenmore Northeast, Town of Orchard Park,
& Niagara County/South Lockport)


Pano's Restaurant (Buffalo/Elmwood Village)


Papa Jake's Saloon (Buffalo/North Buffalo-Elmwood Ave.)—


[

] Papaya Asian Kitchen & Bar (Downtown Buffalo)
Parings Wine Bar (Amherst/Williamsville)
Parkside Candy (Buffalo/University Heights)
The Parlour (Canada/Stratford)
Pasquale's
(East Aurora, Evans/Highland on the Lake, & West Seneca/Ebenezer)
Paula's Donuts (Clarence/Harris Hill & Tonawanda/Lincoln Park)
Pautler's Drive In (Clarence/East Amherst)
Pearl Street Catering at Lafayette (Downtown Buffalo)
Pearl St. Grill & Brewery (Downtown Buffalo)
Peg's Place Restaurant (Hamburg/Athol Springs)
Pegasus Restaurant (Hamburg/Scranton)
Peking Garden (Tonawanda/Kenmore-Elmwood North)
Peking Quick One (Tonawanda/Brighton)
Peller Estates Winery Restaurant (Canada/Niagara-on-the-Lake)
Peppino's Burritos (Amherst/UB North Campus)
Perison's Restaurant (Buffalo/Broadway-Fillmore)
Perk's Café & Market (Downtown Buffalo)
Peter K's (Cheektowaga/Pine Hill)
Pettibones Grille (Downtown Buffalo/Coca Cola Field)
P.F. Chang's (Cheektowaga/Walden Galleria)
Pho Dollar (Buffalo/West Side)
Pho Saigon Vietnamese Restaurant (Amherst/North Bailey)
The Phoenix (Buffalo/Black Rock)
Pi Craft Fast Fired Fresh Pizza (Tonawanda/Green Acres-Niagara Falls Blvd.)
Picasso's Pizza (Lancaster)
Piemania (Clarence/Harris Hill-Eastern Hills Mall)
Pillar and Post Inn (Canada/Niagara-on-the-Lake)
Pine Lounge (Wyoming County/Cowlesville)
The (Old) Pink (Flamingo) (Buffalo/Allentown)
Pita Gourmet (Niagara County/Niagara Falls, NY/Fashion Outlets)
Pizza Amore (Grand Island)
La Pizza Club (North Buffalo/Hertel Ave.)
The Pizza Glen (Colden/Glenwood)
Pizza Pan (Tonawanda/Deerhurst Park)
[

] Pizza Pizza (Canada/multiple locations)
Pizza Plant Italian Pub (Amherst/"Greater" Williamsville)
Pizza Towne (Buffalo/West Side)
Plaka (Tonawanda/Kenmore)
Polish Villa (Town of Cheektowaga)
Polish Villa 2 (Cheektowaga/Kaisertown)
The Pomegranate (Clarence/Harris Hill-Transit Rd.)
Ponderosa Steak House (Concord/Springville)
Popeyes Louisiana Kitchen (North Buffalo-Elmwood Ave.)
The Poppyseed Restaurant (Town of Hamburg)
LaPort's Pine Restaurant (Niagara County/Lockport)
La Porta's Pizzeria (Amherst/"Greater" Williamsville)
Potts Deli & Grille (Cheektowaga/Kaisertown)
Prima Pizza Pasta (Downtown Buffalo)
Prince of Wales Hotel (Canada/Niagara-on-the-Lake)
The Protocol Restaurant (Amherst/"Greater" Williamsville)
The (Old) Prune Restaurant (Canada/Stratford)
The Pub (Chautauqua County/Jamestown)
The Public House of Buffalo (North Buffalo-Hertel Ave.)

---
Key:
All phone numbers are in area code 716, unless otherwise indicated.
All locations are in Erie County, unless otherwise indicated.
---
Paddy's Pizza.
4673 Broadway
(between Transit & Borden Rds.),
Village of Depew (Town of Cheektowaga).
683-8800.
[11/10] Given 3½ (out of 4) pennies by Anne Neville, Buffalo News "Cheap Eats" restaurant reviewer.
---
Page's Grille and Bar.
4725 Transit Rd.
(between French Rd. in Cheektowaga & Clinton St., in the southwest corner of the town, north of Blossom),
Town of Lancaster.
608-0172.
[11/10] Given 3½ (out of 4) pennies by Anne Neville, Buffalo News "Cheap Eats" restaurant reviewer.

[ALR, 11/05] says: "Page's is an excellent place to go for a delicious casual meal. On the weekends, the bar is packed and seating is very hard to come by, so go a little early. I usually order their Black and Blue Steak, which is consistently good. Service is always attentive and friendly."
---
El Palenque Mexican Grill.
951 Niagara Falls Blvd.
(between Sheridan Dr. & Eggert Rd., at the western edge of Northtown Plaza),
Eggertsville (Town of Amherst).
446-9206.
[NB, 7/09] says: "I have eaten here several times in the past, and it has been a favorite place of mine to get good Mexican food. My mom and I went to eat lunch here recently. The food was good; it has been better, but as we finished eating I noticed a roach crawling across the floor!!! We motioned for the waiter to come over, and after he saw it he promptly stepped on it and said he needed to call the 'bug guy'. Gross. We paid our bill, got out of there, and never looked back. I will be making my Mexican at home for now."

[TKa, 2/09] said: "My parents and I went to El Palenque after my dad heard it was good from a couple of his friends. The inside was cuter than I expected from the condition of the outside and the fact that it is an old Denny's. The booth benches were all ripped, but I was still hoping for an authentic Mexican dinner. The chips and salsa were outstanding! I was already sure I would love the food here. My mom went to the ladies room, and I followed. The bathroom was filthy, with tissue and paper all over the floor and sink. The partition between the stalls was missing a section, so there was no privacy. The waiter was not very helpful and acted like we were bothering him. He never stuck around long enough to really answer a question about the menu. We were still hoping the food would make up for the shortcomings. Nachos were very disappointing, with not very much cheese, and the cheese was a funny consistency, with no flavor. After the waiter made a fuss that jalapeños were extra, they came with plenty. Food arrived and was not nearly as good as expected. My mom took one bite of her steak and said it was too done and tough to eat. My dad liked his vegetable mixture and chicken, and offered to share with my mom. I had the combo that included a taco, enchiladas, and rice. The taco was not great, but, to be fair, I requested they keep the meat off, and they subbed beans, which was nice, but the taco was just so-so. The enchiladas were small and disappointing in flavor and texture (same bad cheese as on the nachos). None of the food comments matter, as we only got a few bites before my mother turned white as a ghost and announced there was a bug under her plate. She lifted her plate to reveal a black roach! It crawled out from under her plate and across the table. We called the waiter over, as my mother got very upset and we needed to leave."

[JGr, 6/07] said: "My boyfriend and I visited El Palenque on 6/13/07. This place looks a bit sketchy from the outside. However, we like to take risks with our restaurant picks, so we went in to check it out. I'm so glad we did—the food was great! The menu is quite extensive. There are over 30 "combination dinners" available, in addition to other meals, sides, salads, and desserts. I got the taco, beef enchilada, rice and beans combo dinner. It was all very tasty, although I thought the ground beef in my enchilada could use some more flavor. I spiced it up with one of the available hot sauces on the table. My boyfriend got the beef chimichangas, which had pulled beef rather than ground. I had a bite—they were delicious! We also really enjoyed the complimentary chips and salsa. The total bill with two Dos Equis (beers) and two meals was $23, and we were absolutely stuffed. I can't accurately comment on the service, because we were dining at an odd hour and were one of only two tables being served at the time. The service we got was fine, though. We'll definitely be going back to sample more of that huge menu!"

[BL] said:

[3/07] "Follow-up since first visit: Liked this restaurant the first time with tasty food and sufficient portions. The place warm, service was attentive even with a good number of diners, the price was fine, and the place was clean. Went last night, and the food is still tasty but meat fillings were skimpy with no lettuce or tomatoes, and cheese hardly noticed. For 8 dollars, one large but lonely burrito should come with adequate filling noted above and rice and beans. The place was chilly at the windows this time. Service was the waitress taking the order and later removing the plate and giving the check. We had to flag down another waiter for extra chips, because we were still pretty hungry. The bill was about the same. Also note the carpet was messy this time, with lots of broken chips on the floor. Numerous servers had down time to clean up. I think we will stick with El Caporal and maybe a few other locations that people have mentioned on this site. We were disappointed."

[1/07] "We were in the mood today (1/20/07) for Southwest/Mexican and took advantage of the first review to enjoy a good meal. Thank you, [CJK]. May we also compliment El Palenque for turning on the heat—as in temperature! How nice to sit and enjoy good food in a warm environment on a cold winter day. Our meal came to about $24 as we added guacamole to enjoy with those fresh chips and salsa. My tasty order was basic—#17—beef burrito/chicken enchilada with rice and beans. Spouse had the huge San Jose Burrito—pork with green peppers, onions, and a guacamole-like salad with lettuce, tomato, and cheese. Sauces are very good and nothing too spicy. I gave away some of my rice and beans to compliment the burrito, because they were not part of that order. We went the soft-drink route, though there is beer, wine, margaritas. Lots of fun color enliven this older, former Denny's, and many people were enjoying their meals. One thought would be to remodel the ladies' room one day and update it. Thanks again for the first review, and thank you, El Palenque, for good food and service and a warm dining room to eat in!"

[ABi, 3/07] said: "This area has always seemed a little light in the sit-down Mexican-restaurant area, so any addition is welcome if only to have another option. Luckily, El Palenque is as tasty as it is novel. Meaning an arena for cock-fighting (I asked), El Palenque is ethnically festive without being obnoxious, with vibrant decorations hung on the brightly-colored walls and nice touches such as murals painted on the tabletops. The piquant environment is complimented by the extensive menu, which is amazing in itself as an illustration of how many variations of a tortilla stuffed with protein, cheese, and veggies there can be. I got a platter featuring a hard-shell taco, burrito, and enchilada; there were several dozen specials like this all priced at $7.50, with more elaborate entrees around 10 or 11 bucks. Everything was delicious: The taco beef was surprisingly bold and full-flavored, and the cheese was perfectly melty. The enchilada's chicken was cooked long enough so that it was firm yet easy to break apart with a fork, and the burrito was of similarly high quality and just spicy enough to be interesting without being overwhelming. My girlfriend gave her dishes identically gushing reviews. The only area that could be improved would be the desserts: I got sopapillas that were overly crunchy, while my lady's fried ice cream was lacking in the fried part, with a virtually undetectable shell. It was closer to just plain ice cream with lots of whipped cream, but overall El Palenque was excellently enjoyable. And it's fun to tell people to try the Mexican restaurant that once was the Denny's where one of the best scenes from Buffalo 66 was filmed."

[MRT] said:

[2/07] "Please cancel the previous rave review. I brought a good friend to El Palenque Saturday, 2/10/07. The food was absolutely awful that night. I could not eat my entree. It tasted awful. I was not the only customer who felt this way about the food that night. I shall never visit El Palenque again."

[2/07] "This is another rave review for El Palenque. My husband and I visited El Palenque on Wednesday, 02/07/07. Early on a weeknight, the wait was only 10 minutes for a table. Earlier that week, I had clipped a coupon for the restaurant that gave us one free entree. A note about visiting the restaurant on the weekend: the wait for a table can be very long. The easiest way to get to El Palenque is to take Eggert Road and turn right into the restaurant's parking lot on Niagara Falls Blvd. It is currently true that El Palenque beats all the other Mexican restaurants in the area. The chips and salsa that arrive when you sit down is very good. We were hungry, and so we ordered a cheese quesadilla to begin. The quesadilla arrived, covered with delicious tomato sauce. We each ordered fajita burritos, which were very delicious. We ended our meal with one order of sopapillas. With two soft drinks, and our coupon, our entire meal was only $22. We shall definitely return."

[CJK, 1/07] said: "4.5 stars out of 5. Note: They must have just recently opened, because there is no name on this former Denny's building. This place is just as good as, if not better than, some of the other chain Mexican restaurants when it comes to food quality. The veggie heads out there will be pleased to find a decent selection of vegetarian meals/combos. The menu just explodes with a wide range of variety of combo and dinner choices, and the prices are quite reasonable (for two people = $19.39 with soft drinks). I was told a take-away menu is in the process for next week. I went with the Jumbo Burrito, and my girlfriend had the spinach/veggie enchillada. The meals arrive at the table less than 15 minutes after ordering...not too shaby considering the place was busy. The nachos and salsa before the meal were fresh and delicious. The burrito was prepared with lettuce, cheese, and sour cream on top, along with a slice of tomato. The beef inside is seasoned just right and is not spicy at all, but they do have a bottle of the extremely spicy habanero hot sauce (made in Mexico) on the table, for the adventurous. The are not many negative things to say about El Palenque, and it is a worthwhile dining experience."
---
Pan American Grill & Brewery.
391 Washington St.
(in Hotel @ The Lafayette,
south of Clinton St.,
north of the western section of E. Eagle St.),
Downtown Buffalo.
856-0062.
Same management as Brawler's Back-Alley Deli, Pearl Street Catering at Lafayette, and Pearl St. Grill & Brewery.

[JoM] says:

[3/20/15] "I met some friends who were visiting from out of town to attend the Garth Brooks concert on 3/7/2015. For drinks, we ordered what is commonly referred to as the 'widow maker', filled with Roosevelt Red. The widow maker, or 'Big Stick' as named on their menu, is a large tube filled with the beer of your choice with a tap. It's designed for sharing with a large group of people. My friends had never seen such a device and were very impressed. They also thought that the beer was very good. For my meal, I chose the Duck Rueben. [That's how it's spelled on their menu, but it should be "Reuben"!–Ed.] I thought that it was decent, but it didn't have the flavor that I had expected. The bread became soggy by the end of the meal, which didn't add to my excitement for this dish. My friends ordered a few different dishes: the Buffalo-chicken flatbread, the steak- and stuffed-pepper pizza, and the pulled-chicken sandwich. Everyone was happy with their meals. Our waitress was attentive and professional. It was a great place to meet friends and share a good meal. I was not as impressed with this visit as I have been in the past, but I will definitely be back to give it another try."

[6/12] "Stopped in for dinner on opening night of the Pan American Grill and Brewery on 6/12/2012. This is the location of the former Lafayette Taproom in the Hotel Lafayette. Our first impression was noticing the amount of work that must have gone into restoring this restaurant and also how massive the place is. The hostess gave us a tour, and I would say it's close in size to the Pearl St. Grill & Brewery (which owns Pan American Grill). The first floor is a sprawling restaurant with a bar that wraps around into 2 rooms. There's second-floor seating with a balcony that overlooks the 1st-floor restaurant. The 3rd floor is a large room with giant skylights that almost feels outdoors due to the large amount of windows overhead. There's also a small, outdoor patio for private events. We sat for dinner on the 1st floor. To start, we split an appetizer of sweet-potato fries drizzled with honey and bleu cheese; they were excellent. I ordered the roasted brisket sandwich as my entree. It was covered in a tangy BBQ sauce, and the meat was tender; I was happy with my selection. My friend ordered the pulled-chicken sandwich and also enjoyed it very much. Our waiter informed us that their beer selection was rather limited, because they're in the process of brewing beers that will be specific to the Pan American Grill. On this night, they had a few of the popular beers from Pearl Street Grill. They expect to have their new beers on tap sometime in July. Overall, we were quite impressed by the restoration of the restaurant and the quality of the food. I highly recommend!"

[WHN] said:

[5/6/14] "On Sunday, after touring Hotel @ the Lafayette with buffalohistorytours.com, 10 of us had an early dinner at Pan Am Grill. G and I have been back a number of times since my previous review, and the food and service have always been very good. G and I started with house salads with delicious, house-made, creamy, Stilton dressing, while two of our friends had the soup of the day—roasted red-pepper soup with Gouda. Two of us had open-faced, rib-eye sandwiches with sauteed mushrooms and onions, topped with Provolone, accompanied by house-made potato chips: very good, but I had asked for mine to be cooked medium rare, and it was closer to medium. G ordered tilapia, but asked for it to be sauteed, not blackened. Another friend had the roasted-pepper soup and chicken-and-broccoli flatbread. I didn't see what everyone ordered, but another person had a salad with grilled salmon, and everyone seemed to enjoy their meals."

[11/8/12] "G and I had dinner at the Pan American Grill in the Lafayette on Wednesday, 11/7. Our meal got off to a rocky start, when our server spilled a glass of wine on me, the table, and one of our menus, but we received two glasses of wine (William Hill Cabernet Sauvignon) free to make up for it. Of course, since it's the Pan American Grill & Brewery, there's a large beer selection, too. G had a large salad of buttercrunch lettuce (neither of us had ever heard of buttercrunch lettuce, but she liked it), crispy bacon, red onion, and tomatoes, with creamy Stilton dressing, and topped with crumbled bleu cheese. I started with a small house salad, also with Stilton dressing. Fresh, hot rolls were also served. I then had a venison burger, an evening special, with sauteed mushrooms and mustard sauce, accompanied by house-made potato chips. The burger was very good, but the mustard sauce made it taste like any burger. It could have been beef, bison, or lamb. That's not a complaint, just an observation; it was delicious, as were the seasoned chips. We were offered free dessert because of the wine incident, but asked for, and received, coffee instead. The coffee was unusual, with an almost smoky flavor, but it was good. The place is huge, and the bar area was packed and very noisy. We sat on the quieter, dining-room side. I would recommend it for casual dining."

[PCa, 11/15/12] said: "I just read the recent review about the Pan American and was pleased to see that the patron was treated so well after a mishap. I had lunch there in late September (around the 26th), and the chair I was sitting in crashed to the ground—a leg came off it, completely. (Not that it would be an excuse, but I am not a large person.) The server and several diners rushed to my aid. The server offered me a glass of wine, which was not an option, as lunch was over and I had to return to work. They did not offer to comp my lunch or to give me a voucher to use for a glass of wine at another time, which would have made me happy. The incident made me less than impressed with their management. I also contacted them on Facebook requesting a wine voucher, after several friends expressed surprise that my lunch wasn't paid for, but nothing came of that, either."
---
Panaro's.
571 Delaware Ave. (just north of Allen St.),
Allentown (City of Buffalo).
884-1033.
[LFo, 3/08] says: "My sister and I both had 3/24 off from school and were looking for a place to go to for lunch. I always wanted to go to Panaro's but haven't been there yet, since they are only open Mon-Fri from 11am-3pm. Finally, we had our chance. It was a small, cozy place, with a lot of the customers probably being regulars, as the waitress seemed to know who they were. We shared our meals and enjoyed both. We got the chicken parmesan sandwich on foccacia bread and a pizza with ricotta cheese and spinach. We didn't have to wait long for our meals, and the food was delicious. The chicken parm sandwich seemed to melt in your mouth. The crust on the pizza was very good. On the menu, it said that the dough was homemade. Both of us would definitely go back again. Of course, we had to get some homemade desserts to bring home to our parents. We all enjoyed the slice of cassata cake. We noticed a lot of customers getting a slice of cake, as well. My dad, sister, and myself really enjoyed the cream puff (which was huge), and my mom liked the cannoli. Prices were very reasonable, and they have take-out as well, which is another plus. I am sure that we will end up going back many times during the summer!"
---
Pane's Restaurant.
984 Payne Ave.
(at 16th Ave., between Walck & Ward Rds.),
City of North Tonawanda (Niagara County).
692-7076.
Review from more than 10 years ago:

[RFS, 1/97] says: "Good Italian and American food, nice decor, and family atmosphere. Owned by the people that own the Grapevine. There are some similarities in menu. Good food, soups, and lunches; however, I find the sauce to be a little acidic. Reasonable prices."
---
1593 Niagara Falls Blvd.
(between Romney & Ridge Lea Rds.),
North Bailey (Town of Amherst).
836-6818.
1747 Sheridan Dr.
(at Delaware Rd.),
Kenmore Northeast (Town of Tonawanda).
876-2676.
3701 McKinley Pkwy.
(in the McKinley Mall, near Blasdell),
Town of Hamburg.
824-0585.
3995 N. Buffalo Rd.
(between Webster Rd. & W. Quaker St., north of the Village of Orchard Park),
Town of Orchard Park.
667-2302.
5744 S. Transit Rd.
(Rt. 78, at Shimer Rd.),
South Lockport (Niagara County).
433-6481.
8200 Transit Rd.
(in Lowe's Plaza, north of Maple Rd.),
"Greater" Williamsville (Town of Amherst).
636-4705.
And other locations.
Part of the chain.
Reviews of the Williamsville location:

[RM, 8/12] says: "Pretty good food, at a reasonable price, in a nice setting. Their breakfast sandwiches are really good. Their salads are also good."

[AFN, 4/10] said: "My sister and I had lunch at the Transit Road location. We both had a soup and half-sandwich combo. I chose vegetable soup and smoked turkey on focaccia. The soup and sandwich were both fine. My sister had one of the daily specials—black-bean soup and a Cuban sandwich, made with chicken instead of pork, plus ham, Swiss cheese, and pickles. She had a spoonful of soup and said it was way too salty. She took a bite of her Cuban sandwich and said it was also too salty to eat. She should have taken both back and gotten something else, but just ate part of my sandwich and threw her lunch in the garbage. We've always enjoyed Panera, so I hope this was a unique problem."

[9/08] I [Bill] had lunch at the Williamsville location. My initial reaction upon walking in was that this was merely a larger version of Bagel Jay's, with a larger menu. I had a Mediterranean Veggie Cafe Sandwich on tomato basil bread, with sweet peppers, feta, cucumbers, lettuce, tomatos, onions, and cilantro hummus. The bread was excellent; the filling was tasty; the sandwich was very messy to eat. I found the place somewhat confusing: It wasn't at all clear where to order, nor where to put our trays when we were finished. I might come back if I'm in the neighborhood, but generally I prefer Bagel Jay's for this kind of food.

[WHN, 1/06] said: "Same food, service and quality" as the Niagara Falls Blvd. location

Comparative review of the Orchard Park and McKinley Mall locations:

[RHa, 8/11] says: "I have eaten at both the Orchard Park and the McKinley Mall locations since moving to the Southtowns a year ago, and am amazed at the difference between the two. The McKinley Mall restaurant is always consistently good; food is fine and customer service is friendly and helpful. The OP store, however, leaves something to be desired, especially in the customer-service angle. I always order a half salad; I don't want that much to eat, and understand that I will not be getting half off the bill. I do not try to argue the point, but in OP this seems to really go against the grain. Permissions have to be obtained, and the staff always has to engage in a long discussion about how I am to be billed. Entrees always come with a baguette, a bag of chips, or an apple. At McKinley Mall, this holds true, even with a half a salad. I ask to have my apple sliced: This is not a problem at the Mall; in OP, I was told that the apple comes whole. When I asked to have someone in the kitchen slice it with a sharp knife, there was another long discussion as to how this was to be done. And then they came back to tell me that, because I'd only ordered half a salad, I did not get a side. When I told them the sides were available at McKinley Mall, they shrugged. Not that it makes a huge difference—I'll go home and have a (sliced) apple—it's the whole general attitude. I've also been served a chicken salad with no chicken—twice—at the OP location! If you have a choice, head for the Mall. I'm a big Panera fan—love the calorie counts and the flexibility that is offered in the menu (at McKinley, anyway)—but I avoid the OP location now."

Review of the Tonawanda location:

[PH&DHa, 4/11] say: "We are not lovers of chain restaurants, but I will make an exception for Panera Bread in our neighborhood. They opened about four years ago, and we have been dining there on a regular basis. I love their salads, and you can order menu items without certain ingredients, which I appreciate, and they are made to order. Service is quick. Love their soups, particularly the chicken noodle, as of late I've had a terrible cold, and this has been a daily panacea. My daughter, the vegetarian, can get vegan soups and loves the Mediterranean sandwich, that our companion found tasty, but messy! Overall, I love this place and, being a total food snob, have never sent anything back. Everything from the macaroni and cheese, to a variety of bagels & cream cheeses, to all sorts of salads, is wonderful. Though you'll be paying a little bit more as opposed to the nearest, stereotypical, fast-food place, you're paying for quality. Not to mention, the orders are filled very quickly, so, even if the restaurant is crowded, you'll be getting your food in a timely manner."

Review of the Lockport location:

[WHN, 5/09] says: "My wife and I have recently eaten at the Panera Bread outlets on NF Blvd. and in Lockport, as well as while on a trip to the Hudson Valley. It's nice to have consistently good sandwiches, soups, and salads in a fast-food environment that offers something other than burgers and fries."

Reviews of the Niagara Falls Blvd. location (see also Lockport review):

[AFN, 3/09] says: "My sister and I had a late breakfast/early lunch at the Niagara Falls Blvd. location on Sunday. Their breakfast sandwich of eggs, sausage, and cheddar cheese on Ciabatta bread was delicious, and only $3.99."

[ABi, 1/06] said: "Panera is a quasi-fancy chain whose philosophy is that calling a sandwich Panini and putting grill marks on the bread means you can charge two dollars more for it. That's the impression I got from their Pepperblue Steak Sandwich that I gave a try for a recent dinner. It featured a fairly meager portion of Quiznos-quality sliced beef, along with the standard lettuce, tomato, and onions. The meat and toppings were OK, not great, and there weren't enough of them, rim shot. It was doused in what the menu deems bold Gorgonzola roasted red pepper sauce, which, in reality, basically made the sandwich slightly tastier and a good deal more sloppy. Packaging food prettily doesn't lend itself to good value; it was six bucks, and I could have eaten another and still been a little hungry. To be fair, said sandwich did come with a side item, namely a hunk of bread, French, in lieu of a more traditional potato dish. I don't think it's particularly good news when an unadorned piece of cooked dough is the best part of your meal, but it was; the crunchy exterior hugged a chewy soft core, the way it should be. They also sell bread on its own, although they didn't have in stock the Three Cheese variety I requested. In its place, I was offered bread featuring asiago cheese, the size which, in a fit of Starbucksesque pretension, is named a Demi. Normal people would call it a small loaf. While it tasted like a display case model, in fairness, I may have enjoyed my first choice better. I guess I would eat the sandwich again, although I wouldn't want to pay for it. The markup for equipping a restaurant featuring self-bussing tray service with a fireplace and naming menu items in Italian is unreasonable, particularly for what you get. I used a gift card Santa left in my stocking to pay for my purchase, and, if I hadn't, I might have felt irritated as I looked through my refrigerator for something more filling."

[WHN, 11/05] said: "Part of a national chain. My wife and I stopped here for lunch last Sunday. I had a smoked turkey sandwich on "three-cheese panini" bread, and she had a Tuscan chicken sandwich on rosemary and onion focaccia. Both were very good, for about $6 each, including a bag of chips. A soup and half-sandwich combo is about the same price. You wait in a quick-moving line to order your sandwiches, and receive a pager that notifies you when the food is ready. There's a separate line for ordering bread, bagels, pastries, etc. Similar to the Atlanta Bread Co., where I've eaten in Atlanta Airport, but not locally."

[JGM, 11/05] said: "I was glad to see Panera Bread had opened up here in Buffalo. It's a national chain, but it started out in my home town of St. Louis, and they've always had consistently good (but not great) sandwiches, soups, and pastries. The best thing, though, is that they have free Wi-Fi! For that reason alone, Panera Bread is often my office away from home when I'm traveling."

Review of the Orchard Park location (see also McKinley Mall review):

[AFN, 4/08] said: "A friend and I had lunch at the Orchard Park location on Friday, 4/4. The New England clam chowder and Caesar chicken sandwiches we had were very good. Panera's is a good place for a quick lunch while shopping."
---
Pano's Restaurant.
1081 Elmwood Ave.
(between Forest Ave. & Bird Ave.),
Elmwood Village blue section (City of Buffalo).
886-9081.
Bill says:

[8/13/13] MER, SLD, and our 8-year-old granddaughter had dinner here on a Tuesday evening. We were originally intending to go to Cole's, but parking was hard to find, and Pano's has a parking lot. We should have kept looking for a place to park for Cole's! MER ordered a chicken souvlaki wrap, SLD ordered an open chicken souvlaki, our granddaughter ordered pancakes from the kids' menu, and I ordered the grilled swordfish steak puttanesca with parmesan risotto and asparagus; I was a bit nonplussed when the waiter asked what kind of potatoes I wanted, and, when he asked if I wanted feta on my side salad, I said "yes". MER's wrap was mushy; she did not enjoy it. SLD's chicken was stringy and "gross" (that's a quote). Our granddaughter received the adult-sized pancakes. And I got a swordfish steak with some kind of white sauce on it, accompanied by mashed potatoes and tasteless string beans. Then I remembered that puttanesca should be red. We called the waiter over. He apologized for the mixup with the pancakes and my swordfish, and exchanged my "regular" swordfish for the puttanesca. Still no asparagus, however; just the tasteless string beans. And there were about 2 cups of very salty, mushy "risotto". To add insult to injury, we were charged for both adult and kids' pancakes (though the waiter amended the bill to be just the kids' size, given that it was his mistake), and there was a 50¢ charge for the feta. Never again; I am downgrading them to "[—]". With drinks and tax, before tip, the bill came to $14/person.

[3/12] I ate at Pano's for the first time with a large crowd of adults and teenagers (my son, various of his classmates, and many French exchange students, together with a few parents). We were unannounced, and it was dinnertime, but Pano's had no problem seating us—more on that, later. Their menu is huge, with many of the Buffalo Greek-diner standards, but also many other items. From their separate dinner menu, I ordered "ancho chili and peach barbeque glazed salmon with roasted fingerling potatoes and apple-mano chutney". It arrived looking nothing like what I expected (but maybe I had no idea what to expect): a slab of salmon, slightly burned at the edges, with a reddish-orange sauce and a yellowish-orange chutney on the side, plus the potoatoes and 3 stalks of asparagus. And it smelled very fishy. The taste, thank goodness, was OK, but nothing special for all of those flavorings. Now, about that seating: We were seated at a table (for the adults) and two nearby booths (for the kids)—right near the rest rooms. So far, so…well…good, I suppose. But we had three different servers. When we pointed out, before even ordering, that this might be confusing, they told us not to worry, that they would figure it all out at the end. When the bills came, we wanted to split the total evenly among the three sets of parents who were there. You would think that that would be easy: Add the totals and divide by three (which came to $85 for each third). But there was one small wrinkle: One of the booths had more than 7 people, so Pano's added an 18% tip to only one of the three bills. OK; modify the algorithm as follows: Add the two tip-not-included bills together, add on a tip for them, add the third bill (which already included a tip, for a total of something like $96), and then divide by three. But there was one more wrinkle: Each server had to have their own tip recorded separately. They asked us to figure it out. We told them that it was their problem and that they had told us that they would figure it out. After several back-and-forths and a very long wait, they came back with five credit-card receipts: two that totaled $85 (as I recall, it was something like $59.40 and $25.60), two more totaling $85, and one for $85. Very, very confusing, and very needlessly so.
[JKl, 11/11] said: "I had not been to this restaurant since my college years, for the specific reason that it seemed dingy and was full of hipster, artsy types. Wow, has Pano's come a long way since then! Of course, parking parking, blah blah blah. But it's the Elmwood Village—not too many of the establishments on the strip have dedicated parking! We stopped into Pano's on a Thursday evening around 5 P.M. to grab some dinner before attending the Museums by Moonlight event. There were still several parking spots available in the lot at that time, by the way. There was no wait at all, and we were promptly taken to the lovely, upstairs, dining room (there is an elevator available for the handicapped). We both ordered the chicken souvlaki dinners. The chicken was delicious, and there was lots of it; we definitely left feeling full. However, I have to say I was not very pleased with the salad itself, consisting only of iceberg lettuce and no other greens to speak of. Also, the Greek dressing was not what we were used to from other WNY Greek restaurants. Pano's appears to make theirs out of balsamic vinegar, which has a very distinct taste that threw off the normally delicious flavor of a strong Greek dressing. It was still palatable but, again, not what we were used to from dining at many other local Greek places. Service was great; our waitress was attentive without being overbearing."
[WHN, 10/11] said: "I've been to Pano's a few times over the years, but not since they greatly expanded the size of the restaurant a while ago. On Saturday, 10/29/11, after a tour of Forest Lawn Cemetery, conducted by a co-worker who is a docent there, G and I went for lunch at Pano's with a group of her friends. We didn't have a reservation, so had a long wait, maybe 45 minutes to an hour, for a table for nine. After being seated on the second floor, several of us ordered avgolemono soup (basically, rice with chicken broth and lemon). I thought the soup was bland and not very flavorful or lemony, but I have not had avgolemono soup before, so don't know whether it was good, average, or below average, but it was nice to have hot soup after 3 hours at Forest Lawn on a cold day. All of us ordered chicken-souvlaki salads, with dill dressing on the side for the chicken, and Greek dressing in cruets to add to the greens, which were topped by feta and were mixed with cucumber, pepperoncini, olives, and baby tomatoes, with a half-pita on the side. Everyone enjoyed the their meals. The Greek dressing was delicious, and one of the women asked what spices were in it. (I didn't hear the answer.) As noted in a previous review, the main problem with Pano's is inadequate parking space. Two of us had to park 2 or 3 blocks down Forest, while the others had to park at similar distances on other side streets and walk back."
[LMR, 6/09] said: "My first time at Pano's, and it won't be my last. Very good food, quick service, and the portions are huge. Almost everyone went home with leftovers. Decently priced, too. Got the soft shell crab, special dinner item that night, with an orange-chili dipping sauce and some stir-fried vegetables on the side. All done julienne-style, so the carrots were like noodles. They were fabulous, and you got four crabs: way too much, but so good I ate them all. It was $13.99 and a large risk getting these in Buffalo (only had soft shell crab in Florida), but it was a risk with good results. There were 6 of us and no complaints. Well, only one complaint, and that was the parking. Very limited, and most of us had to park around the block. So be prepared for that. However, we had a nice table downstairs by the windows, and, if the weather had been nicer, we could have the glass doors opened up to the street. What a nice dining experience to feel like you are eating outside. Restaurant is nicely decorated, very warm; also a plus: You can either dress up or dress down. The restaurant, like their menu, is so versatile that anything goes. Never been? Recommend you check it out."
[BMcWS, 1/09] said: "We've never been to Pano's, although we've heard of the controversy that surrounded its recent expansion. I read a review of it in Buffalo Spree, which prompted us to go. I heard from a friend that they do not take reservations and that it is often crowded, so we got there at about 4:40 on a Saturday. The restaurant was busy, but not completely full yet. We really liked the decor—very modern, warm, and inviting. You're given a menu in a plastic folder and also given a paper menu with additional entrees on one side and specials on another. They serve breakfast, lunch, and dinner all day, with a Greek leaning. Our son ordered chicken fingers and fries, which he liked. My husband ordered the gyro dinner, which has pitas and Greek salad on the plate and comes with choice of potato. He liked the gyro and salad very much. He chose mashed potatoes, which were actually smashed potato, since they had skin in them. They were not hot at all—completely room temp (but they tasted fabulous). He asked for gravy, and that came room temp also. My daughter ordered a chicken and pasta dinner from the paper dinner menu. On the menu, it described it as coming with chicken, several vegetables, feta, and goat cheese. She asked for it without vegetables. The pasta was penne, and the chicken had been marinated in a Greek marinade and had a nice taste. There was not a lot of cheese at all, so she wasn't bowled over. I ordered lobster mac and cheese. It was good but a slight disappointment. This wasn't lobster mac and cheese and was instead what I would call pasta with a cream sauce and some pieces of lobster. This was more creamy than cheesy. It also had some spinach and cherry tomatoes in it, but not as many as I would have expected. It was good, but not what I thought it would be (if you want good lobster mac and cheese go to Russell's). My daughter and I each got a salad with our dinners, and it was wonderful—all green, with cucumber, cherry tomato, green pepper, and red onion. The salad dressing comes to the table in a carafe, and it was very good (Greek). For dessert, we shared rice pudding (which was possibly the best we've ever had) and this fabulous hot chocolate called "Essential". It was a very thick and creamy hot chocolate—more a dessert than a drink. It tasted like melted chocolate mixed with cream, and it was wonderful. I would go back for that by itself."
[YO, 4/06] said: "Pano's is an excellent restaurant; they had nice decorations and also had movie lights connected to the fans, which looked good. I loved their chicken souvlaki dinner; it was very tasty—something I never tasted before. It was very crowded, which meant to me that people enjoyed the restaurant. Their service was great; the waiters were nice and patient with me as I looked all around the menu. They also helped pick a meal which they thought I would enjoy. They work very fast, and their food is cooked well done; they accept all credit cards (so if people don't have cash they're well). This restaurant is great, and I recommend it to anyone who is looking for a great place to eat and have a nice time."
[RB, 4/06] said: "Pano's is a nice restaurant. It was very clean, and the service was fast. Pano's is very crowded, so expect to wait a good 10 minutes for a table, but, when you're seated, the staff is very fast. The staff is nice; they explained the dishes to me, and they don't have a problem with substitutions. Since it's so close to Buffalo State College, there is a young crowd inside. I had the chicken souvlaki dinner, which was very good and filling (you'll end up taking some home), and the price was decent. The price was $10, and that's a good price to pay for a full meal, especially on a budget. Overall, it was a good experience."
[AB, 7/05] said: "Pano's is one of the best reasonably-priced, non-chain places in the area, with a great and diverse menu that goes way beyond typical Greek fare. It's almost always packed for weekend brunch, and they have a huge menu, on which everything is good. Every evening, they have dinner specials, with usually a few of the best dishes consistently appearing on it. The service is fast and friendly. The only negative experience I had turned into an example of Pano's's excellent customer service. One night they burned my boyfriend's meal and had to re-cook it, but didn't re-cook my meal. I told them mine tasted bad (it had been sitting under a heat lamp), and they generously comped not only our appetizer and my meal, but also two desserts. I can't say enough about this place: family-friendly, of consistent good quality, and a great overall value. I especially recommend going for brunch—the meals are delicious!"
Reviews from more than 10 years ago:
[GB, 11/03] said: "Terrible. It used to be great when it was just the tiny spot down the street, but now the food isn't prepared as well, the portions are tiny, and the costs are through the roof. Expect to pay $14 for two skimpy open souvlakis—that does not include drinks or anything else. Read on...and they have forgotten how to make a closed souvlaki—I recently stumped the cooks and the manager (Pano's son)—it was the tiniest piece of pita bread, shaped more like a crescent moon—big enough to hold maybe a few pieces of lettuce—the meat was very scarce, and the feta cheese (for which they charge extra) was darn near non-existent. I was also surprised to find out that they don't make Texas hots any more—Pano's used to have his own "secret recipe", and the stuff was quite amazing. They don't even serve hot dogs. Overrated—Overpriced—Underachieving food—Service was slow."

[HPK, 11/03] said: "Very good traditional Greek food, better than "the dime a dozen" Greek places that are all over Western NY. Falafel sandwich was excellent. We all enjoyed our food. A little cold in the patio, but that should be expected this time of year."

[MEL, 4/98] said: "Another Greek-American diner (more American than Greek). Some people rave about this place. I like it OK but wouldn't go any further."
---
[

] Papaya Asian Kitchen & Bar.
118 W. Chippewa St.
(in the Hampton Inn,
west of Delaware Ave.,
& east of S. Elmwood Ave.),
Downtown Buffalo.
856-2444.
[10/1/10] & [4/29/05] Given 3½ (out of 4) stars by Janice Okun, Buffalo News restaurant reviewer.

Part of the same family as a Papaya Asian Kitchen & Bar in Rochester [which, by the way, I [Bill] have eaten at and can report that it is just as good as the Buffalo location!], Saigon Bangkok, Saigon Café, and the late, lamented Tsunami. They used to be all under the same management, but are now operated independently.

Bill says:

[8/11/15] Another wonderful dinner at Papaya. We had some of our old favorites, such as wonton soup, chicken pad Thai, "fiery" udon noodles with chicken, crab cakes, pot stickeers, spring rolls, chicken fried rice, and filet. But I want to report especially on a wonderful daily special: ono, served over bok choy, in a coconut-curry/lemon beurre blanc sauce, with roasted red peppers and crab salsa. The crab was fine, but a bit of overkill: The ono was out of this world and needed no help from the crab; it was a bit like a very, very tender swordfish. (It's supposed to be similar to mackeral or marlin; I've never knowingly eaten either of those; I suppose one day, if I do, I'll be told that they're similar to ono!) With drinks and tax, without dessert, and before tip, our meals averaged just over $40 per person.

[11/9/14] & [11/23/14] Two recent dinners here: JPa, SLD, our granddaughter, MER, and I had dinner here on a Sunday evening. JPa and SLD began with the wonton soup, while we all shared appetizers of chicken pot stickers, spring rolls, and Papaya wings; all were good, but the pot stickers were the best. MER had the pad Thai with chicken, JPa had a filet, SLD had the fiery udon noodles with chicken, and our granddaughter had a plain filet with a side of cucumbers; all those meals were said to be very good. I had a daily special: Asian yellow curry chicken (two herb-marinated and oven-roasted breasts) with nan, edamame, potatoes, and cashews. What I didn't expect was a deconstructed dish: a plate of about six small triangles of crispy nan; a small bowl of a very thick curry containing the edamame, potatoes, and casheuws; and the chicken off to the side. I guess I had expected a more Thai-style dish with a thinner curry sauce. It had a good flavor, but I wouldn't order it again. Our second visit was with a party of 8, so I will only report on a couple of items that I don't think I've mentioned before: We ordered two servings of their fried rice for the table; I didn't try it, but everyone else thought that it was the best fried rice they've had. Why didn't I try it? Because my dinner came with another rice dish: Forbidden Black Rice, which was the best rice dish that I've ever had: a sweet preparation that I would have gladly eaten as a dessert. My main course was the Papaya Fresh Catch, which, that evening was Hebi, or Hawaiian spearfish. Had I not been told that that was what it was, I would have sworn that it was a very mild and very good kind of salmon; it was prepared with steamed bok choy (somewhat flavorless), in a lemon beurre blanc sauce, with a mango salsa; it was delicious, with a wonderful sauce (and did I mention that it came with the wonderful Forbidden Black Rice?). I also had a miso ginger salad, which was far superior to the mundane version offered at most hibachi restaurants. Excellent service by Joe D. at both visits, who has an impressive memory for meal orders! With drinks and tax, before tip, our meals averaged just over $32/person on our first visit and just under $70 on our second(!)

[10/4/14] MER, our 9-year-old granddaughter, and JPa took MER and me here for my (belated) birthday dinner. We had some old favorites and some new items. For appetizers (mostly shared), we ordered the chicken pot stickers (minced chicken, water chestnuts, and shiitake mushrooms, accompanied by a bowl of "spicy" (but not really) ginger soy and a bowl of sweet chili sauce—excellent), crab cakes (JPa's favorite), and spring rolls (pickled daikon and carrot, with a nuoc cham dipping sauce; MER and our granddaughter liked these), and wonton soup. My butterfish (miso marinated, with mozzarella shrimp spring roll, sweet soy, wasabi drizzle, snap peas, and shiitake stir fry) was both heavenly and a bit disappointing: The fish was heavenly, but the soy and wasabi overpowered its delicate flavor, and the shrimp spring rolls were unexpectedly and unbearably spicy (for my tastes). MER praised her center-cut filet with crispy shallot mash, grilled asparagus, and onion rings as being perfectly cooked (our granddaughter had it, too, and, unusually for her and surprisingly for us, ate the whole thing, so it must have been especially good!). SLD enjoyed her mahi mahi special (with forbidden black rice, bok choy, wasabi drizzle, lemon beurre blanc, and spicy mango salsa). But JPa was disappointed with his Alaska king crab special (with spiced aioli, oven-roasted shallot mashed potatoes, and roasted asparagus), describing it as having an unpleasantly "pungent" flavor; fortunately, he had ordered it as a surf-and-turf, and his filet was as good as the others. We also shared a bowl of chicken fried rice, which was excellent. MER, our granddaughter, and I left early (to get to Oh Pour l'Amour du Chocolat before they closed); I don't know if SLD and JPa had dessert, because they texted us shortly after we left to tell us that a fire alarm had gone off and everyone had to vacate the restaurant! Despite the few disappointments, this is still one of our favorite restaurants. Service was excellent. One quibble (which I've mentioned before): The lighting keeps changing throughout the meal from dismally dark to enjoyably bright; even our server commented with surprise on the frequently changing illumination.

[2/28/14] I have not been here in almost 5 years, much too long to have stayed away! SLD, JPa, MER, our 8-year-old, picky-eater granddaughter, and I had dinner here on a Friday evening. Much to our surprise, it was not crowded at all. (Friday dinner on Chippewa at a top restaurant? No crowd? There was lots of construction across the street, and I was later told that there was a Sabres game that night, so these may have had something to do with it.) Besides the two-page menu and the separate sushi menu, there was a full-page specials menu. We began by sharing some appetizers: chicken pot stickers (stuffed with minced chicken, water chestnuts, and shittake mushrooms, served with two small bowls of pan-seared, spicy, ginger soy and sweet chili sauce) and Vietnamese spring rolls (with crispy pork, pickeled vegetables, and Nuoc Cham—which seemed to be the same as the sweet chili sauce that came with the pot stickers); both were excellent. JPa also had the chicken won ton soup (with shallots and cilantro), which he said was the best he had ever had. SLD had a miso-ginger salad with mesclun, tomatoes, and cucumber. For entrees, MER had the pad thai with chicken, which she liked very much; SLD had a spicy crab roll from the sushi menu, which she also liked; JPa had king crab legs with spicy aioli, shallots, mashed potatoes, and roasted asparagus (I think from the specials menu), which he liked; and I had a yellow curry chicken with edamame, potatoes, and nan. The chicken dish was plated in three sections: several nan quarters (the nan was toasted, with spices); a bowl containing the curry, potatotes, and edamame; and two chicken breasts; it was exquisite—one of the best dishes I've had in a long time. Our granddaughter was granted her wish of having only a plate of fresh cucumber, a bowl of white rice, and some of the nan without the spices; she loved it. Dessert was just as good: chocolate lava cake with ice cream for her, a peanut-butter/chocolate tart for JPa (shared with MER), and a Vietnamese-coffee crème brulée for me. Service by Chris O. was knowledgeable, friendly, and excellent. With drinks and tax (before tip), our meals averaged a bit under $50 per person, including our granddaughter's cucumber, rice, and nan; excluding that, it averaged a bit under $60 per person. So, this is not an inexpensive restaurant, but it is one well worth it. The only downside was that the lighting at the middle level where we sat was so dim that I could barely read the menu.

[12/09] Had dinner here with a friend after dropping our kids off at the Kissmas Bash. We shared the chicken pot stickers: 5 nicely done dumplings chock full of chicken, with 2 sauces (a light-colored, possibly miso-based sauce and a darker, possibly soy-based and slightly spicy one). For main course I once again had the sake miso butter fish with mushrooms, asparagus, and rice rolls: very tender and tasty. My friend had a New York strip steak, which looked tender and rare. For dessert, a chocolate lava cake with ice cream and fresh fruit. An excellent meal.

[1/07] This is my step-daughter and son-in-law's favorite restaurant; they rave over it. And now I know why: [MER] and I ate here for the first time [1/07]. She began with the chicken pot stickers, which were so tasty that she refused to let me taste them (which would have deprived herself of whatever I tasted :-). However, my Har Cao (steamed shrimp dumplings) must have been equally good—melt-in-your-mouth good, in fact. [MER] had the Chicken Pad Thai, which she enjoyed despite what she described as a slightly fishy taste. I suspect her taste buds might have been fooled by the odor of the fish that I was eating, namely Sake Miso Butter Fish in soy syrup and wasabi oil, accompanied by 3 sweet rice rolls (which did seem to be on the fishy side, but maybe I just don't like sweet rice), crispy asparagus, and mushrooms. The butter fish was as tender as, well, butter. For dessert, our server told us that we could either go next door to The Chocolate Bar or have one of Papaya's desserts made by Butterwood Gourmet Desserts (who also run The Chocolate Bar). We opted for their white chocolate mango coconut "bome" (did they mean "bombe"?) and were glad we did: a white chocolate mousse on the bottom, with a mango mousse on top, flavored ever so slightly with coconut. Next summer, we're thinking of filling our swimming pool with it and diving in, it was that good. I also want to say a word about the excellent service. The hostess (Maria) was our principal server, but the serving seems to be shared by the staff: Whenever the meals are ready, a server (not necessarily "our" server) immediately brought them out, and whichever server happened to pass by our table when it needed bussing did the bussing—a very efficient operation.
[WHN] said:
[5/19/14] "It's been about a year and a half since we last ate at Papaya, but we returned on Sunday, 5/18, for dinner. We ordered a bottle of Kenwood California Cabernet Sauvignon and started with house mixed-greens salads with miso-ginger vinaigrette, which were very good. For her main course, G ordered sauteed butterfish, with a miso-soy-wasabi glaze, but asked that the wasabi be omitted, which it was. This was accompanied by spring rolls with mozzarella, shrimp, and other ingredients that I can't remember, and stir-fried oyster mushrooms. (I asked our server what kind of fish the butterfish was, but she only knew that it was a white fish. I had a taste, and it had the texture of swordfish, but couldn't say what it was.) [For more information on butterfish, see here and here.—Ed.] I ordered the daily seafood special of mahi-mahi topped with mango salsa, accompanied by coconut-flavored, purple, sticky rice, which was excellent. Both our dinners also included stir-fried sweet peppers. We asked if they still had music, which, the last time we were at Papaya, was extremely loud; our server said that they had discontinued it because people had complained that it was too loud. It was an excellent meal with excellent service, for about $100 before tip."

[12/6/12] "Last night (12/5/12), G and I had dinner at Papaya, the first time there for either of us. There was a two-man rock group playing very loudly, making conversation difficult, but the food and service were very good. I had Tom Yum shrimp soup, which was excellent, with just the right amount of heat, and chicken Pad Thai, which was also very good. G had a California roll and grilled asparagus, which she enjoyed."
[RHo, 4/11] said: "I went to Papaya with my sister during Restaurant Week last week; it was my first time. The deal was appetizer, entree from a select list, and a beer/wine/well-mixed drink. I had the asparagus tempura maki roll, fiery udon noodles with tofu, and a Malibu & pineapple. My sister had chicken potstickers, tofu pad thai, and a glass of white wine. The vegetable maki roll was incredible; I've never had vegetarian sushi in Buffalo, but I've had excellent stuff elsewhere. This was absolutely delicious, and I think my sister was jealous of it; I let her try one of the 8 pieces I was given. The udon noodles were great: a really delicious sauce, big chunks of fried tofu and veggies. Some of the veggies fell on the wrong side of the fine line between crisp and raw, but not too far. I still enjoyed the dish immensely, and I think my sister was jealous of it, as well. I tried her pad thai, and it was really good. I've never seen it made with such thin noodles; it was basically rice vermicelli. Her tofu, in contrast with the tofu in my dish, was almost shredded—very thin strips of fried tofu—a very different experience but also very delicious. The place has a lively vibe and a fun decor. It feels modern and urban. The waitstaff are impeccable—so polite and friendly. I was impressed all around."
[DCh, 12/10] said: "I believe Papaya is one of the top restaurants in all of Western New York. If this outstanding establishment were located in say a Boston, Chicago, or Denver (where Asian-fusion places are frequented far more than in our area), it would be 'standing room only' on a nightly basis. For starters, the ownership group here has truly created a sophisticated, sublime, yet welcoming environment. The service and attention to detail are top notch, and the overall 'vibe' fits nicely in the Chippewa District. As for the food, Papaya affords the restaurant-goer a wonderful selection of entrees and appetizers, ranging from a superb miso butterfish to fiery Thai udon noodles. On our last visit there, about three weeks ago, my wife and I loved the filet mignon and crab legs special. The filet in fact rivaled those found at Buffalo Chop House, The Western Door, and E.B. Green's, in my humble opinion. Other favorites include the crab cakes, hot-pepper-crusted chicken, and any of the sushi selections. Simply put, Papaya is top notch all the way!"
[MA, 8/08] said: "July 08: Went to Papaya before Wicked on a Thursday in July with a friend. We were able to get a table outside, which was nice. It went downhill from there. With the exception of the plates for our main course, all the silverware and appetizer plates arrived dirty. They had to replace my fork and knife three times (they were rolled up in a napkin and just kept coming unclean). I order a Thai noodle dish; my friend ordered the chicken tandoori. His meal was very bland. I think it was the blandest meal I've ever tasted. The base was coconut milk with no spices. Mine was OK: a bit bland and had very little sauce. I love to eat and rarely leave anything behind ;-), but I got so bored with this meal, then I didn't end up finishing it. I've been here twice before (in Feb 06 and in 2007) and loved my meal both times. The food quality has sharply declined since then. I don't consider myself to be fussy and really like most meals, but this meal was a complete disappoint[ment]. There are too many good restaurants in Buffalo to waste time at the bad ones—I won't be going here again."
[AJD, 3/08] said: "My wife and I went to Papaya on Chippewa this past Friday evening. We have been there before, but not for several months. The dinner and service were excellent. The wine list is not extensive but has a good variety at reasonable (restaurant) prices. We started by sharing the Thai calamari appetizer. The portion size was perfect for two to share. The calamari were done perfectly, and the dipping sauce was a nice combination of sweet and spicy. My wife had the fish special. The fish was nicely done, and the sauce again was a perfect match. Only slightly negative thing about the evening was that the portion size of this dish was smallish. I had the Tropical Prawns with roasted eggplant in a spicy cashew sauce. Outstanding is all I have to say. The eggplant and prawns were cooked properly, and the sauce was delicious. The waitress was very friendly and helpful, and added to the experience. We dine out very often, and this night was one of the better ones. We cannot wait to go back."
[SMD, 4/06] said: "My sister and I went here for lunch the other day. I would give this restaurant high marks all around. The waitstaff was very knowledgeable and friendly, the food was delicious and of high quality, and the atmosphere made us feel like we were in Toronto or NYC, but the prices were just right for Buffalo. Very reasonable! For starters, we ordered the summer rolls and dumplings. Both were delicious! Our entrees included: chicken pad thai and panang curry with shrimp. All of the food was right on the money in both taste and presentation. They also offer either brown or white rice with the entrees, depending on your taste. I can't say enough good things about Papaya and can't wait to return. Our server advised that they are usually quite busy during the dinner hour and have a more expanded menu than what is available for lunch. Nice wine list and desserts available."
[BA, 11/05] said: "Thanks for your website, a recent discovery. I have been travelling to Buffalo regularly over the last six years, and appreciate the information imparted from you and your fellow Buffalonians. The downtown area does not lack for restaurants a cut above the local diner, but Papaya is different and attractive for many reasons. The whole fusion thing provides something for just about everyone. Each dish is prepared well and as requested, tastes great, looks wonderful on the plate, and stimulates sharing. The fresh fish always receive accolades, even from the heavily meat and potato crowds I am often with. The shellfish is properly cooked, never overcooked. And, the Asian treatments—fish, fowl, or pasta—all work well. The pasta dishes are all very flavorful. Service is prompt, thoughtful, and knowledgeable, particularly as regards their wine list. Desserts are fine, whether brought in or created on the premises. Just want to emphasize the service. Very friendly, yet not obtrusive, responsive to all questions, impart enough information about the specials first time out, and really have the set up, plate removal, and hospitality thing down pat. The bar is also commendable—knowledgeable, friendly barkeeps."
[CA, 11/05] said: "This place gets a full board of stars on all counts. Walking in, the atmosphere was sultry and smooth. We sat at the bar for a few drinks—great martinis and an experimental bartender. We had the Calamari and Spring Rolls for a first course—hands down, the calamari was the best I have ever had. Huge, tender pieces, lightly fried, and dipping sauce so good (an Asian fusion sweet and tangy sauce) that we asked for some to be served with dinner. The Spring Rolls were also very good. For our main meal, we had a marlin and a seafood thai basil. The marlin was good; the Thai Basil Seafood was incredible. It was super spicy, mixed with vegetables and large pieces of fresh seafood. I like to try new things, and would love to try the rest of the menu, but this dish was so tasty, I would not only go "destination eating" for it, but I wouldn't be swayed to not get it. It was that good. For dessert, we tried the crème brulée. I am not a crème brulée fan, but this one was banana flavored. I would order that again as well. The service was phenomenal, from the bartender to the waitress (who made excellent suggestions and wine pairings). Would definitely recommend this restaurant not only for something new, but for some of the best food you might ever have."
[HPK, 9/05] said: "Located at the new Hampton Inn downtown, I went there the other day for lunch. My friend whom I was going with said to me, "It's a new Thai restaurant." I have never been to a Thai restaurant like this. I would call it "New Age Fusion Thai, Thai Food." The food was delicious and very reasonable price for such quality at lunch time. I had something called Fiery Udon Noodles with Shrimp. This was not Udon soup but rather their own creation that is worth a try. I highly suggest this restaurant."
Review from more than 10 years ago:
[PGL, 4/05] said: "There's a new Asian fusion restaurant downtown that opened 2 weeks ago. The place is really good and is quite authentic. It somehow made me forget I was in Buffalo."
---
Parings Wine Bar.
5893 Main St.
(between Garrison Rd. & Youngs Rd.),
Village of Williamsville (Town of Amherst).
630-5951.
[WHN] says:

[2/5/13] "G and I had dinner at Parings on Saturday, 2/2/13. I had a Groupon worth $99, which entitled us to a shared appetizer, two entrees, and a glass of wine each. We chose chicken kabobs as the appetizer, with a tahini-yogurt dipping sauce, which had very little sesame flavor. Some pieces of the chicken were dry and chewy but, overall, good. For her main course, G had pork tenderloin, with garlic smashed potatoes, broccoli, and cooked apples. Her pork was very good, and the potatoes were excellent. I had sirloin tenderloin (an oxymoron and/or incorrect, since sirloin and tenderloin are two different cuts of meat), with the same potatoes and broccoli. My steak, with gorgonzola sauce, ordered medium rare, was grossly overcooked and tough. With an extra glass of wine, which we shared, and coffee, the bill was $26 ($71 including the cost of the Groupon) before tip, for a dinner selling for $125, according to the receipt. Arguably worth $71, but I wouldn't pay $125."

[2/12] "I've wanted to try this place since it opened several years ago, but never got around to it. But, when Groupon promoted a $77, 4-course dinner for two, including a bottle of wine, the offer was too good to ignore. So, after the 4 P.M. performance of Avenue Q at MusicalFare, G and I headed to Parings for dinner on Saturday [2/18/12]. The offer included a shared appetizer, soup or salad, entree, and dessert. We decided on mushroom caps stuffed with feta, spinach, and red peppers for the appetizer; they were very good. The soup was squash bisque, and the salad was Caesar. We both chose the Caesar salad; I forgot to ask for anchovies, but the salads were fine without them. We both chose filet with horseradish crust as the main course, with garlic mashed potatoes and broccoli. I ordered mine rare, and G ordered hers medium-well. My filet was excellent; it came medium rare, because I ordered rare thinking that most restaurants can't do a truly rare steak, and it was perfect. However, G's medium-well steak was more rare than mine. When the server asked how everything was and G told her that the steak was underdone, she offered to take it back to the kitchen, but G kept it and only ate the outer portion, which was cooked more. The potatoes were good, but the broccoli was too cold to melt butter. With dinner, we had a bottle of Greystone California cabernet sauvignon. (For a wine bar, the available selection was quite limited. The reds offered were one brand each of cabernet, pinot noir, malbec, and something else that I've forgotten.) For dessert, I ordered chocolate torte, and G ordered almond amaretto torte; we shared tastes of the two desserts. Overall, it was a fairly good meal, but not an excellent one. We might return, if they have a special deal in the future."

[PZT, 2/12] said: "Went here for dinner on a Saturday evening before seeing a show at MusicalFare. Parings is in an old, renovated house, very intimate and cozy. While I waited for companions, I went to the bar. I am trying to become more familiar with wine (other than white zinfandel, lol), so I asked if the Lagler Gruner Veltliner Federspiel Burgberg, Austria, 2010, was dry or sweet. The bartender couldn't help me, offered me a sample. I was not a big fan; it was a bit tart and too dry. Ended up with the Riesling. I have to say I was a bit taken aback that the bartender at a 'wine bar' had no knowledge of the wine, especially since it was by the glass, and there were only 6 or 7 whites to choose from. Hmm… I feel like the menu is a bit run-of-the-mill. There were 5 of us, and we tasted from one another's appetizers and entrees. Fried calamari—same as any other restaurant. Well, actually, it was different but not in a good way—it came with a bunch of hot peppers thrown on top of the pile. We didn't 'get it'. The scallops wrapped in prosciutto were fine—again, nothing special. Same for stuffed mushrooms. The hummus portion was enormous; friend didn't come anywhere near finishing it, even after sharing with us. I opted for the mahi-mahi with a peach-mango salsa; I was underwhelmed: The fish was nicely cooked and the salsa flavorful enough but, again, nothing unique about it. The rice pilaf was noticeably under-seasoned. I had a bite of 3 different desserts: ho-hum. I wouldn't call this a bad experience, and the food was fine. But nothing really stood out to make it great. I could have had a very similar meal at any number of restaurants in the Buffalo area."
---
Parkside Candy Co.
3208 Main St.
(at W. Winspear Ave., diagonally across the street from the UB South Campus),
University Heights (City of Buffalo).
833-7540.
Ice cream, (homemade) candy, good sandwiches. A fantastic interior.

Reviews from more than 10 years ago:

[AJ, 9/03] says: "Being new to the area, we love reading about places with fantastic architecture, and Buffalo is full of such places. But not only does Parkside Candy have incredible eye appeal, we indulged in the best Strawberry Cheesecake Milkshakes you can imagine; the sandwich menu was cheap, with some big sandwiches served with a ton of fresh potato chips for $3.75. I give it 2 stars!"

[MEL, 10/97] said: "Beautiful to look at, OK candy."
---
The Parlour.
101 Wellington St.
(in the Best Western Plus the Parlour Historic Inn & Suites, at St. Patrick St., between Erie & Downie Sts.),
Shakespeare Ward (City of Stratford, Perth County), ON, CANADA.
1-519-271-2772 or 1-877-728-4036.
[WHN, 5/06] says: "On our trip to Stratford, we had lunch in the dining room of [what was then called] The Olde English Parlour Inn, where we stayed the night in a very nice room. The Inn dates from 1871 and has recently been restored by its current owners. Although we only had sandwiches, they were very good. The dinner menu sounded interesting and varied, with entrees that included Indian curried chicken, filet of beef in a spicy Thai sauce, General Tsao's chicken with Asian noodles, as well as more conventional foods like steak and fries, pork tenderloin, vegetarian linguine, and pub-type meals like fish and chips, steak and kidney pie, and shepherd's pie. We enjoyed a good English breakfast the next morning as well."
---
242 Main St.
(between Maple Rd. & Buffalo Rd.),
Village of East Aurora (Town of Aurora).
655-0100.
3720 Seneca St.
(at the northwest corner with Hilldale Ave.,
west of Union Rd.),
Ebenezer (Town of West Seneca).
674-0123.
6824 Erie Rd.
(between Hamilton Dr. & Wellington Dr.,
north of Derby,
between Angola & Frank Lloyd Wright's Graycliff),
Highland on the Lake (Town of Evans).
947-9171.
Review of the West Seneca/Ebenezer location:

[WHN, 2/17/15] says: "Last night, G and I went to Pasquale's West Seneca location for dinner. I had not been there, but G had been to both this branch and the one in Derby. [Technically, Highland-on-the-Lake :-) –Ed.] We were seated promptly, but the hostess said that we were lucky, because they only had one table for two left. After being seated, the hostess told us about a wine special: 2012 Cupcake California Red Velvet blend for $18, which she said was a blend of Sauvignon Blanc, Merlot, and Pinot Noir. Since Sauvignon Blanc is a white-wine grape, we knew that that part of her description was wrong, but decided to try it anyway. It was quite good, and the price was right. (I looked it up on the winery's web site and learned that it's a blend of Petite Sirah, Merlot, and Zinfandel. One out of three ain't bad.) While looking over the menu, we were served a loaf of hot bread and butter. Entrees include a choice of several soups or salads. G chose minestrone, and I had a Caesar salad. For her main course, G had Parmesan-crusted chicken ($16.99), served with artichoke hearts and sundried tomatoes, over linguine in a garlic-butter wine sauce. I had veal Vincenza ($18.99), cutlets sauteed with fresh mushrooms, roasted red peppers, and melted provolone in a garlic, lemon, and wine sauce over angel-hair pasta. Baked potato was an option for both dinners, but we chose the pastas. It was an excellent dinner, with very good service, at a reasonable price."

[PMB, 1/10/14] said: "My wife and I recently moved to West Seneca, and we decided to give Pasquale's Seneca St. location a try on a recent Thursday night. We tried going on a Friday night prior to this, but found the parking lot extremely full and a 45-minute wait for a table. To our surprise, the lot was full on this night as well, but we quickly found a spot. After a 3–4-minute wait, we were seated. After another 6–7–minutes, our server came by for our drink orders. Pasquale's offers house wine by the glass, as well as a glass-and-a-half option for an additional $2.50/glass, which I haven't seen at many restaurants—at least not explicitly specified on the menu. We opted for a bottle of Robert Mondavi Cabernet Sauvignon for $38. We were ready to order immediately after receiving our beverages. The menu is rather diverse, with everything from steaks and seafood to more casual options like pizza and wraps. My wife chose the Ravioli with Crab, while I went with the Grilled Tenderloin. Soup of the day was available with both meals, but we both ordered a Caesar salad, which came back rather quickly and was accompanied by warm white bread; the salad was fine. Our waitress quickly cleared our plates upon finishing, and, before long, we had our entrees. My tenderloin came in two slices, grilled to a reasonably accurate medium rare. Baked potato and grilled vegetables completed the dish and were fine, as well. My wife's ravioli came slathered in a red bell-pepper cream sauce with pieces of (imitation?) crab. I have my doubts as to whether the ravioli was homemade, but the dish tasted good. The portion size was just enough. We skipped dessert. All in all, both of us agreed that we were satisfied with our dining experience. Our waitress was professional and attentive enough, the food tasted good, and the prices are fairly reasonable."

[JJa, 8/09] said: "Given that there are 3 Pasquale's locations in Erie County (West Seneca, East Aurora, and Derby), I was surprised to find no review here. Glad to be the first for the newest restaurant, Pasquale's in West Seneca. It is on the site of the former Leghorn BBQ chicken restaurant. There is a small waiting area when you enter. A newly designed, full-service bar in the back room is shared with 3 booths. The large dining room features booths and tables. Menu features pretty standard Italian fare. Sauce is thick and tasty. I've dined here several times, and I've done take-out. Take out has a convenient, separate entrance and reserved parking spaces. On this week's visit, my sister, her 10-year-old granddaughter, and I dined on a too-hot-to-cook evening. 10-year-old always orders pizza, double cheese. This night I wanted an icy salad, and the Caesar was my choice. It is large and very well made. I followed my salad with an order of fried calamari with marinara sauce to dip. My sister ordered a garden salad and also had an appetizer to follow, the Buffalo Shrimp. They were very large and well coated with a good-but-not-Frank's hot sauce with requisite side of bleu cheese. Too tepid for me, but I like hot wings! Of course, the adults nibbled at the pizza as well as sharing tastes of the apps. Pizza has good crust, again, good sauce, and, yes, there was plenty of gooey cheese. Service was friendly and fine. I appreciated the touch of adding a small container of sauce in the carton with my leftover calamari. No room for dessert this time. Guess we'll have to go back."

Review of the Evans/Highland location:

[8/20/12] Finding ourselves with an appointment in Angola and needing an early dinner, [MER] and I drove around, finding nothing till we chanced upon this branch of Pasquale's. Never having eaten at any Pasquale's but remembering that it had gotten not bad reviews here, it was sight for sore eyes and empty stomachs. Dinners come with choice of soup or salad. [MER] opted for salad (an OK mixed salad with peppercorn dressing); I opted for the soup of the day, a creamy chicken-vegetable soup: It was clearly homemade, with chunks of real chicken, a good consistency (not too thick), and a good flavor, but it could have been hotter. For her entree, [MER] chose penne pasta with chicken, spinach, and feta in an olive-oil/garlic/basil/parmesan sauce; she liked it, but thought it was just barely warmer than room temperature. I chose the garlic-and-parmesan-crusted haddock over sauteed spinach, which came with a side of spaghetti with a red sauce that I found to be too sweet for my tastes (I could also have chosen fries or a baked potato); the haddock was very good, but should have been warmer. Do you detect a pattern here? It was rather early in the evening, so you'd think that the food would have been piping hot, not having to be left under warming lights because of a crowd. But we were in a bit of a hurry and didn't want to have to wait for re-heating. However, the meal was accompanied by (surprise!) hot bread, fresh out of the oven. I wouldn't go out of my way to eat here again, but if you find yourself in Evans and need a decent place to eat, Pasquale's is the (only?) place. We skipped dessert. The bill, with drinks and tax (before tip) came to just over $20/person. Service by Denise was very good.

Review of the East Aurora location:

[MCP, 12/09] says: "Be very careful here when ordering from the entrées menu. Although pizza, subs, wings, and traditional pasta dishes are fine, I've had 2 bad experiences (one in West Seneca, one in East Aurora) when ordering seafood dishes. This review is for the EA location. The other night, my wife and I ordered shrimp and scallop dishes, hers Seafood Marinara and mine Fruitti Di Mare. In both cases, the seafood came out raw and cold. No kidding—I bit into a scallop, and, even though it looked cooked on the outside, it was nearly ice cold inside. Not appetizing in the least (and I am a fan of quality sushi and sashimi). The shrimp in both dishes was still green and cool on the inside as well. We told the server, and her response was 'I'm not surprised—it was the girls cooking the pasta.' Huh?? This is not rocket science—it only takes 5 minutes to properly cook shellfish! We sent our dishes back, and it took more than 15 minutes to get 'new' dishes (mine actually looked like the reheated original). No apology from the manager, no comp to our bill for the poor service. Never again."
---
2319 Sheridan Dr.
(just east of Vicksburg Ave.),
Lincoln Park (Town of Tonawanda).
862-4246.
8560 Main St.
(between Laura Ln. & Harris Hill Rd.),
Harris Hill (Town of Clarence).
580-3614.
Review of the original, Buffalo/University Heights location (since moved to Tonawanda/Lincoln Park):

[JAr, 7/12] says: "Second location now open in Clarence, but this review is for the original; haven't had the opportunity to try the new one. Once you go to Paula's, you'll have a hard time stomaching the donuts they sling at Dunkin' or Tim's. They have unique donuts that you won't find other places, like cream-filled peanut, cheese (a filled donut stuffed with the filling from a cheese Danish), and red velvet. The cream-filled donuts are filled to nearly bursting. The other donuts are always perfectly made with rich cake and amazing glaze. Their pastry hearts and bear claws are also absolutely worth your time, and the best I've ever had. They often have a pretty good carrot cake in the display case, too. The coffee here is underwhelming and limited in variety for any coffee snobs (like myself), but I always grab donuts and usually get coffee elsewhere. Today, it was a fresh-from-the-fryer, peanut stick that made me decide to write a review: mammoth, still warm, and with the crunch of ground peanuts and caramelized sugar. There is limited dining space inside, and a couple of tables outside, but it's primarily a take-out business. The place is always busy, but, in conversations I've had with people in the area, I'm shocked at how many people are still unaware of this gem."
---
Pautler's Drive-In.
6343 Transit Rd.
(between Casey & Muegel Rds.),
East Amherst (Town of Clarence).
688-6463.
[RM, 8/12] says: "Hot dogs, hamburgers, and ice cream; family oriented. During the season, you will find many families there after little league baseball games and practices, sometimes entire teams. Food and prices are reasonable. Even places to sit outside."

[BMcWS] said:

[4/09] "I sound like the area Pautler's expert, since this is an updated review of this long-standing area favorite, which I reviewed 2 years ago. Under new management yet again (this time owned by two local families), we decided to give Pautler's another try on a cold spring night. It was bustling and busy. The menu has been downsized. There aren't as many choices, but the old standards are there—fries, burgers, hot dogs, ice cream, and some specials. On the night we went, I had a chicken sandwich from the specials board. I expected a chicken breast, but it came with chunks of chicken on the roll (hard to eat, since they kept rolling out) that had been marinated in souvlaki sauce. Also on the bun were big pieces of onion, spinach, and cheese. I had to go up and ask for some mayo to liven it up, and it needed salt and pepper. too, but it was OK. Two family members had hot dogs, and those got a thumbs up. I'm sorry to report that the new owners must have borrowed the old owners' burger recipe! It's still bad. There is clearly onion in it (or maybe some kind of seasoning that tastes like onion, but what kid wants an onion-flavored burger???), and ours was burnt on the outside (so much so that it was crispy) and not good on the inside. That went uneaten, because none of us could stomach it. The curly-Q fries were good. We stopped back later in the evening for ice cream. They have soft serve and Perry's hard ice cream. We sampled both, and it was all excellent. Both the hot fudge and the butterscotch sauce were wonderful. The service was fine—regular counter service. The restaurant is still too loud inside to make it relaxing in any way."

[Of its previous incarnations, BMcWS said…]

[8/07] "Pautler's has changed hands many times over the years. Its latest incarnation is just about the same as it was in the past. This is a great place to go for a hot dog and ice cream. On our most recent visit, we had hot dogs (always good), curly fries (excellent), and sweet potato fries (some of the best in the area, since they are actually crispy and not mushy). My son's hamburger was a big, big thumbs down. They clearly mix onions into the hamburger meat. He didn't like it at all, and we all thought it tasted (and smelled) funny. I don't know why you would think you should do this to hamburgers at a standard burger joint where you're going to get lots of kids. I tried a special of the day—a turkey melt that included bacon and cheddar on rye with mayo. This desperately could have used some nice ripe tomatoes and maybe some Russian dressing instead of mayo. It was bland. The ice cream is good as always. They've added a nice wooden deck on the side. Decor inside is minimal but clean and cute. Because of the design of the building, it is always very loud inside and impossible to hear."
---
Pearl Street Catering at Lafayette .
391 Washington St.
(3rd-floor banquet room in Hotel @ The Lafayette, between Clinton St. & E. Eagle St.),
Downtown Buffalo.
856-0057.
Same management as Brawler's Back-Alley Deli, Pan American Grill & Brewery, , and Pearl St. Grill & Brewery.

[JuR, 8/25/13] says: "Although the lobby of the hotel is very impressive, we attended a very crowded, 'formal', wedding reception— so crowded that, to sit or stand or walk between tables, other guests needed to stand up to make room: long narrow room, poor acoustics, very poor floor plan. No one was looking very formal—more like sardines! I don't know what the fire code reads, but I am guessing that folks at the back end of the room would be trapped trying to evacuate: only one exit visible. No directory of events in the lobby; many were searching and needed to find the desk to ask for directions to the correct room. Pearl Street Catering: Hot hors d'oeuvres were tasty; cold snacks were very ordinary fare. Dinner food was very poor: There was prime rib served only well done without any au jus. When requested by many guests, 20 minutes later, hot chicken broth (from a can, I am certain) was served on the side—hmm…cold, well-done beef with hot chicken broth: no wonder most plates were left uneaten. Also, there was four-cheese pasta: bow tie pasta with separated cheese sauce—yes: pasta glued together with gummy cheese, with oil running through it; I think that Kraft may serve a more palatable dish. And the stuffed chicken breast was huge, but sadly overdone. I am guessing the cooking is done at Pearl Street and that the food is reheated at the hotel. Does not speak well of the hotel management that they would not be expecting better. Dessert? The wedding cake was served near the front, and, if you wanted it, you needed to retrieve it yourself: Truth be told, there wasn't room on the tables for more plates, anyway! One highlight was the cookies that followed dinner: Also served at the front of the room on trays, we found out that they were made by an Italian baker from Fredonia (the groom's hometown). They were really excellent! The service was lousy at best: It ran the gambit from a tiny waitress carrying an oversized basket of bread sticks over her shoulder and literally squeezing between guest chairs and reaching as if in a boarding house to deliver the long bread stick that hung over the small bread plate onto the table cloth! I think that she is assigned that job based on her size-4 figure. Dinner was served at 7:00, and, yet, at 9:15, many dirty plates full of uneaten food were still covering the table tops, along with way too many glasses. Bussing trays, you ask? I saw one at the front of the room where there was space. I am sure that, in a pinch, many would have been happy to place their own soiled plates on a bus tray, but getting through the dance floor was impossible, and there was also a steady line of guests walking behind the head table for lack of any other space to find their way to the restrooms or the bar. When they did pick up the dirty dishes, I noticed that the waitstaff were not using trays or boxes to bus, but rather making stacks to carry out—again, no room in the inn! Following dinner, many guests were voicing their complaints to the catering manager about the food; the whole thing was a mess!"
---
Pearl St. Grill & Brewery
76 Pearl St.
(at the northwest corner with W. Seneca St.),
Downtown Buffalo.
856-2337.
Same management as Brawler's Back-Alley Deli, Pan American Grill & Brewery, , and Pearl Street Catering at Lafayette

[MEP, 7/1/15] says: "Date of most recent visit: October 2014. Review: My wife and I had our wedding reception here back in October of 2014. A little over a year prior to that (September 2013), we went in person to discuss the various options, and a young lady, Christina, showed us the various rooms and explained the different perks, price points, and minimum/maximum capacities. We chose the Pan-American Room on the second floor, due to the fact that we were only expecting a little over 100 guests (the minimum capacities of the 3rd- and 4th-floor rooms were quite a bit larger—150 and 200, respectively, I believe). Before signing the paperwork, Christina took us back down to the first floor, treated us to a drink on the house, and also brought out a sample of their pot roast—it was delicious: very tender, and a nice rich gravy to go along with it! Their house IPA is very good as well—pairs well with a lot of foods, and has a nice hoppy bite to it. Between that time and the day of our wedding, they did a great job of coordinating with us as far as menu choices, when to tell the cake people and DJ to arrive (and where), parking options, etc. The package we chose was $68 per person plus tax, and included a champagne toast, two different appetizers, three entrees (buffet-style), and brownies and coffee for dessert—plus a three-hour open bar: very important! Everything went very smoothly, and the food was great! For the entrees, they have about eight or nine choices, but we settled on the pot roast, bowtie pasta, and baked salmon. The food was refilled promptly by the attentive staff and was always a great temperature—at least, as far as I could tell—I didn't have much time to eat, because we were going table to table and mingling with guests for quite a while! Everyone else we talked to about the food said that it was great, too. They had a separate table for the brownies (very rich chocolaty flavor) and coffee after the main dinner service was complete. They put out approximately 2 for each guest—which was more than enough, seeing as we had a wedding cake as well. There was plenty of room to dance on the big wooden platform at the end of the room, although originally the event planner wanted the dance area to be the small space in the middle of the 12 or 13 tables that were set up in the main dining section of the Pan-Am Room (we shot that idea down quickly). The patio right outside and the cool autumn air provided a nice breather from time to time. Overall, an excellent place to have a wedding reception, and pretty reasonably priced for what you get!"
[WHN] said:

[6/13/13] "Last night (Wednesday, 6/12), we went to PSGB for a light meal. Since it was a nice, warm night, we wanted to sit on their balcony patio, but when we went to the second-floor outside patio, we were told that there would be a 20–30 minute wait. So, we went back downstairs, where we were told there would be a 20–30 minute wait in the main dining rooms, too. We were trying to think of somewhere else to go, when the hostess told us that we could sit at the outside bar on the upstairs patio, where there would likely be no wait-time, and that anything from the regular menu could be ordered at the bar. So, we went back upstairs, walked out to the patio, sat at the bar, ordered glasses of Concha y Toro Red Blend from Chile, and decided what to have. G had house salad, which was quite large and, she said, was very good. I had fish tacos, made with Cajun-seasoned haddock, jalapeno slaw, Monterey Jack cheese, and chipotle/sour-cream sauce. My tacos were excellent, with just the right amount of heat from the jalapenos, and enough spiciness from the Cajun spices and chipotle peppers. Very good, casual-style food, and excellent service from the server-bartender. It would have been perfect if the lake had been visible, but you would have to go up to a higher-level balcony to see above the buildings in the foreground, and the upper floors weren't open."

[8/10] "My nephew and his bride had their wedding reception at the Pearl Street Grill on Saturday night, 8/21/10. I've been there a few times before Sabres games, but only had casual pub-type food, like burgers or chicken sandwiches. For the wedding dinner, a salad of mixed greens, cucumbers, tomatoes, and croutons with Italian dressing was served. The salad was fine, but the croutons were soft, soggy, and inedible; they were the only bad part of the meal. The main dinner was a buffet, with beef pot-roast, grilled chicken, and salmon as entrees, and roasted potatoes, green and yellow beans, and bow-tie pasta in a creamy cheese sauce with tomatoes, as side dishes. Everything was good, but the pot roast was excellent. Dessert was, of course, wedding cake, with ice cream, and an assortment of cookies. Although I don't usually like buffets, I have to say the Pearl Street Grill did a very good job."

Bill said:

[9/15/12] SLD and our 7-year-old granddaughter, and MER, our son, and I had an early dinner here on the Friday night of the Buffalo theater district's "Curtain Up", because SLD and her daughter were going to see "Knuffle Bunny" at the Theatre of Youth in Allentown. Why were we eating all the way downtown when the show was further uptown? Don't ask! But we beat the crowd at the Pearl St. Grill, and the service was excellent and efficient, so it all worked out. I had the chicken pesto wrap, accompanied by a large, whole, dill pickle and homemade chips. My sandwich was excellent, tasty with just a very little bit of heat in the wrap itself; MER liked the chips, but I thought they were too thick and had a slightly burned taste. MER had the spinach chicken sandwich (with provolone and roasted garlic mayo), with fries, and our son had a Ditch Digger burger (smoked bacon, cheddar, and onion rings), also with fries and pickle. Since both of their plates were completely cleaned and empty when they were finished eating, I can assume that they were very happy with their meals (MER also told me that hers was excellent, and our son gave me a thumbs-up when asked about his). SLD had a turkey wrap, also very good. And our granddaughter had the $6 kids' cheese pizza. With drinks and tax, not including tip or the kids' meal, our dinners came to under $17 each. I'm feeling a lot better about Pearl St. Grill than after our last meal here. But it is noisy!

[6/12] Seven of us (4 adults, 3 kids) had lunch here on a Saturday. The adults went with two of the daily specials: I opted for a Summer Scallop Salad: pan-seared bay scallops, field greens, watermelon, pineapple, honeydew, cantaloupe, cherry tomatoes, cucumber, and goat cheese (which must have been invisible) in a strawberry-orange vinaigrette. Sounds good, right? And there was really nothing wrong with it: lots of little scallops, lots of bit chunks of fruit and cucumber. But it had no flavor at all; quite disappointing. The other adults all had another daily special: Southwestern Chicken Wrap, with blackened chicken. The general consensus was that it was "just OK", "I wouldn't recommend it", and…"no flavor at all" (sound familiar?). The kids had cheese pizzas and mac-and-cheese; they weren't thrilled (but, then again, they're kids, and overtired ones at that). Lunch for all 7 of us, with drinks and tax, without tip, came to under $11 each (more precisely: just under $14 each for the adult meals, about $6.50 each for the kids' meals).

[4/12] I ate here for the first time, for lunch with MER, SLD, our 7-year-old granddaughter, and a visitor from NJ. I had the shrimp salad: "pan seared shrimp over a bed of mixed greens with fresh onions, peppers and mushrooms, served with a Sweet Chili Vinaigrette", except that I substituted balsamic vinaigrette for the sweet-chili one on the advice of the waiter, who warned me that it would be spicy. The salad was very good. Our granddaughter had a pizza with sides of fries and carrots, from the children's menu, which she enjoyed. The others all had the Greek chicken salad: "Mixed greens topped with chicken, Feta, olives, artichokes, peppers, pepperoncini, served with Greek Dressing, and a side of grilled pita", which they said was excellent. The bill came to about $23/adult (about $6 for the kids' pizza; with drinks and tax, but before tip). Definitely a worthy place to eat downtown.
[AAB, 7/09] said: "I went to this restaurant this last weekend with a friend. On a Friday night, this place is packed with a lot of people drinking beer. I was a little sad that I was not able to drink any this time around, as I like places that brew their own, but my friend had some and seemed pleased with it. I had a beef and barley soup that was a little thick, but still good, and a pulled pork sandwich that was incredible. The pork was tender, and the BBQ sauce with it was plentiful and rich; they were not stingy with their sauce. It went perfectly with its onion roll and the home-made chips. They also had some very good coffee. The meal was good enough to put me in a good mood after the bad treatment I received from both of the hostesses. The Pearl St. Grill is not a place for the handicapped to go and enjoy a good meal. They have one handicapped-accessible entrance, which is locked. It leads to a platform that you can not get off of to use the facilities if you are handicapped, because there are stairs that connect it to the rest of the restaurant. But, since the designated handicapped area is locked and roped off with caution tape, it doesn't matter. I negotiated myself up the stair at the regular entrance, and we were told it was a 45-minute wait, which seemed perfectly reasonable, given the massive crowds, although I could see many empty booths and tables. There is no place to sit to wait. As we waited, friends of the hostess came in, did not get told to wait, and were seated prior to everyone else in line. I waited, standing, increasingly in pain, until I asked how much longer our wait was to be. I indicated that I was needing to sit down because of my cane. The woman behind the counter angrily told me she would seat me 'whenever'. So I found some stairs that went to another level and sat on those, waiting basically on the floor. Finally, a hostess came to seat us, and we went way in the back and up to another platform. I asked, pointing to an empty booth on the ground floor, if we could sit there instead. She told me it was 'reserved' and smiled at me sweetly as I took my painful time getting up the stairs to the platform. I was unable to use the facilities all evening, because it was too painful a prospect to go up and down them again. For most of our meal, that booth remained empty. When it was filled, it was filled with people carrying drinks; they had been waiting at the bar. If you are able-bodied, you are welcome at this restaurant. If you are not, they send a message loud and clear that your business is not welcome."
[LCo, 2/08] said: "I tried the Portabella Steak Fries appetizer at Pearl Street. It's a portabella mushroom cap that is sliced, breaded, fried, and served with a side of marinara sauce. They taste great, and the mushrooms aren't too watery, as other fried mushrooms sometimes are. I've also had the Onion Rings that come with a side of "Lake Effect Mustard". Not to ruin the surprise, but the "Lake Effect" is horseradish. They're pretty tasty, and the portion is huge. The food at Pearl Street is a little expensive if you're just looking for traditional pub or bar food, but for a classy twist on fried mushrooms and slightly-less standard dipping sauces, it might be worth it."
[LC, 4/06] said: "Thirty-seven dollars, after tax and 20% tip, for lunch. Lunch. My friend had soup, chicken grilled salad, and coffee. I had the onion rings, grilled chicken sandwich, and two club sodas. Our bill was $31.50. If we each had had a beer, the bill would have pushed forty before tip. I hate restaurants like these, because they cheat you on everything they can. My sandwich had one measly tomato and leaf of spinch, and the chicken was no thick boneless breast. Most places would have at least piled high the tomatoes and spinach and served a thicker chicken breast. The cole slaw? One of those chintzy plastic cups that wasn't even filled. (It was awful, too.) Even the mints are bite-sized. The mints! So I know the kitchen has probably been ordered to cut every corner possible. Go there, if you want to pay 40 bucks for a lame lunch."
Review from more than 10 years ago:
[MEL, 4/98] said: "A downtown microbrewery with the usual assortment of unusual beers and pub food. However, the food is somewhat better (and a better value) than most places of its ilk. I especially liked the pub fries, good thick French fries drowned in cheese and bacon."
---
Peg's Place Restaurant.
4046 Lake Shore Rd.
(on the northbound side, at St. Francis Dr., north of Big Tree Rd.),
Athol Springs (Town of Hamburg).
627-7800.
[KRN, 7/12] says: "6 A.M.–10 P.M. daily (check website or call for holiday hours). We stopped here for breakfast. There may be a short wait for a table on Sunday morning, but counter space was available. There is a nice view of the lake. We sat at the counter, and our order was taken within minutes. The young servers were moving as if they had a choreographer. L had the eggs Benedict with home fries for $6.29, which were made with generous slices of Canadian bacon. I had the Meat Lover Omelet, containing plenty of bacon, sausage, ham, and cheese, and served with home fries and toast for $7.49. Coffee (3 refills): $1.49. Both meals were served hot and were quite filling. Many of the customers seemed to know each other, and there was some funny banter among the regulars. The menu is quite large for breakfast, lunch, and dinner. We will be eating here again."
---
Pegasus Restaurant.
5748 South Park Ave.
(at Quinby Dr., north of the Village of Hamburg),
Scranton (Town of Hamburg).
649-9639.
Greek.

Gift certificates available from restaurant.com.

[WHN, 4/30/12] says: "After leaving Buffalo Street Grill, which is not open for breakfast, their website notwithstanding, [Editor's note, 3/3/13: WHN is referring to the old Buffalo Street Grill, which used to be open for breakfast; it is now under new management and is only open for lunch and dinner.] G & I went down the street a few blocks to Pegasus and had scrambled eggs, bacon or sausage, home fries, English muffins, and coffee. The food and service were very good, and the price was about $14, with tax and gratuity. (There was a poster in the entrance way advertising WaterStone Grill, so there may be a relationship between the two restaurants.)"

Bill said: [12/11] MER, two of our grandchildren (ages 2 and 4), and I wanted a quick, easy, and child-friendly place to eat before going to the Festival of Lights at the Erie County Fairgrounds. We originally planned on trying Giacobbi's, but it was only 4:30, they didn't open till 5:00 P.M., and we wanted to get an early start at the Festival, so we drove around and found Pegasus, right near the entrance to the Festival. Very crowded and obviously popular. We were seated right away in a very impressive, high-ceilinged, gigantic-windowed, nicely decorated, back room. I should have remembered what a restaurant-critic acquaintance of mine told me a long time ago: The quality of food is inversely proportional to the number of hanging plants. Pegasus—at least, my meal there—was no exception to this rule. The menu is huge. MER had a chicken souvlaki, which she liked. Our grandchildren had pizzas from the kid's menu, which they didn't like; one taste told me why: frozed and reheated, and not very good quality. I experimented; bad move: From their specials menu, I chose Athena Rainbow Trout, with artichokes, sun-dried tomatoes, feta (according to the menu, but I didn't see any on my plate), in a lime basil sauce, served over wild rice, and accompanied by sauteed, garlic broccoli. The broccoli were fine, and the trout itself was fine. The artichokes were huge, but the combination of flavors was overwhelming and really didn't work. The lime basil sauce, in particular, was rather off-putting. And the rice was clumpy. With the dinner came choice of soup or salad; I chose the soup of the day: cream of spinach, which was pretty good. But our choice of restaurant served its purpose: We were on line at the entrance to the Festival by 5:15 (and, yes, there was already a long line!). With tax and wine, but before tip, our total bill for 2 adult dinners and 2 kid's meals came to just over $36 (or about $9/person). I doubt I'll be in the area again soon, but I suppose I'd be willing to try Pegasus again if I were; I'd just stay away from fancy dishes :-)
---
Peking Garden.
3666 Delaware Ave.
(between Sheridan Dr. & Brighton Rd.),
Elmwood North (Town of Tonawanda).
873-0293.
[SZ, 1/07] says: "I just found an excellent local Chinese restaurant and would like to share this information with those who are interested in Chinese food. The restaurant is called "Peking Garden" but is actually Canton-styled. They serve two types of food: authentic Chinese food and American-Chinese food. Be sure to mention which type you prefer so that you get the right menu. The best food they have is their dim sum, which I believe is comparable to any top restaurant in China."

[JTH, 5/06] says: "This is a composite review after about two years of patronage. This family-run restaurant's main business is take-out, so the eat-in ambience is minimal, although they are trying very hard to spruce things up. It's a one-man show by the owner-chef. We were skeptical when they decided to offer dim sum at lunch on weekends, and indeed things started shakily. The chef was clearly learning on the job and improvising, service was slow, and they even gave us plastic utensils! Since then, there have been gradual and substantial improvements on all fronts. Don't expect Toronto or LA standards, but this is really the only decent dim sum place in town. Apart from dim sum, it is not advisable to drop in to have an impromptu meal. On the other hand, we have had several perfectly acceptable dinners by informing them at least a day ahead about the size of our party and an approximate budget, and asking them to whip up something. On a wintry night, you do have to ask them to turn up the heat!"

[JG&LGe, 3/06] says: "Peking Garden on Delaware Avenue in Kenmore may have good food, but I didn't get a chance to eat it when I went to the restaurant. It's sort of a glorified takeout joint with cafeteria lighting and is not a welcoming place to sit down. When I went with friends recently on a weeknight at 6:00 P.M., there was no one in the place, and we soon found out why—the restaurant was freezing cold. Someone came out from the kitchen, and she had a coat on! I don't mind an informal, funky place, but, although this place might be better with heat, it's not a place to hang out with friends comfortably."

[YYK] says:

[2/06] "When I was at the Peking Garden the last time, I overheard someone ask if the Peking Garden was Malaysian. I did do a review piece on it a few months ago, and I just accessed your website again and saw that the Peking Garden was listed under Malaysian. The Peking Garden is not Malaysian. However, there are no Malaysian restaurants around WNY that I know of. I've searched the Internet for a long time trying to come up with something that's on this side of the border, and within an hour's driving. The closest ones are in Toronto and New York City, which I go to whenever I'm in town. I reviewed the Peking Garden's Hong Kong Chow Mei Fun because it's the same thing that you can get in Malaysia, for the sake of Malaysian students or interested folks. That's why I wrote: "Unfortunately, there's no Malaysian restaurant around here unless you want to go to Toronto, so when I find anything that can pass as Malaysian, I intend to share it." I apologize if that led you to believe the Peking Garden is Malaysian. Other than that one dish that I can pass off as Malaysian, I have yet to find another Malaysian dish around here."

[10/05] "I have been going to the Peking Garden since over a year ago. I have also been sampling their dim-sum on weekends since they first started making them. I have to say that the dim-sum is getting better, a major improvement from when they first started. Some items on the menu are very good; some, like the 'cheong fun' need improvement. Customers need to pick and choose through trial and error. One thing great about this place is that they make everything in-house. Nothing is frozen and reheated for consumption. The owners are always friendly and very generous, and if you go during the weekends, the grandmother of the family will chat you up. In general, food is good here. I have brought many friends to the Peking Garden, and so far, I haven't heard any complaints from my friends. The whole point of this review is to tell you how much I enjoyed their "Hong Kong chow mei fun". I haven't had good "chow mei fun" since I left Malaysia years ago, and during my last visit to Peking Garden, their "chow mei fun" really hit the spot. It's as good as any "chow mei fun" you can get at any good hawker center in Malaysia. The texture is just right, and the flavors were combined very nicely. My guest and I had a blast eating it with chili sauce, Malaysian style. I realize that many people are ethnocentric when it comes to food. I'm not any different. I love Malaysian food, and having been gone for about close to 9 years, I look everywhere for food that resembles food at home. Unfortunately, there's no Malaysian restaurant around here unless you want to go to Toronto, so when I find anything that can pass as Malaysian, I intend to share it."
---
Peking Quick One.
359 Somerville Ave.
(between Brighton & Eggert Rds.),
Brighton (Town of Tonawanda).
381-8730.
Chinese.

[12/11] Given 3½ (out of 4) pennies by Andrew Z. Galarneau [AZG], Buffalo News when he was a "Cheap Eats" restaurant reviewer.

In response to a reader's query about the spiciest food in the Buffalo area, [AZG, 4/12] replied: "Tonawanda's Peking Quick One has some excellent spicy dishes, especially 'Poached Spicy Slices of Pork' (No. 35, $8.50). It's a big bowl of chewy glassine bean-thread noodles, meat, and spices submerged in broth, covered by a quarter-inch of brick-red chili oil. It reminded me of Sichuan hotpots."
---
Peller Estates Winery Restaurant.
290 John St. East
(north of East and West Line,
just off the Niagara Pkwy.),
Old Town Niagara-on-the-Lake (Niagara Region), ON, CANADA.
1-888-673-5537.
Online reservations available through OpenTable.com.
Winery restaurant.

[6/29/01] Given 3½ (out of 4) stars by Janice Okun, Buffalo News restaurant reviewer.

[WHN] says:

[7/13/15] "G and I had lunch at Peller on Sunday, 7/12. It was a beautiful day to sit on their terrace, with a nice breeze from the vineyards to cool the patio enough to make the afternoon pleasant. Peller was offering a 4-course lunch menu, or 5-courses with a cheese course, both with optional wine pairings, Neither of us were that hungry, so we decided on dishes from the à la carte menu. To begin, we were served amuses bouches of smoked whitefish. For her appetizer, G had a caprese salad of heirloom tomatoes, with mozzarella and basil, in olive oil and white wine. I had prosciutto with cantaloupe. With our appetizers, we each had a glass of Peller Estate Rose. For her main course, G had lobster linguine. I had boneless beef short ribs, with mushrooms, and roasted baby red and fingerling potatoes. With our main course, we each had a glass of Peller Estate Cabernet Franc. We skipped dessert, but ended the meal with coffee. It was an excellent meal with service to match."

[6/12] "G and I had lunch at Peller on Sunday, 6/10/12. We had planned to sit on their terrace, but with the temperature approaching 90, decided to sit inside, near an open door looking onto the terrace. On Sunday, Peller was serving a 3-course, 'sparkling brunch' for $C48, and 4- or 5-course 'chef's choice' lunches for $C58 or C$68. The 3-course menu offered a number of choices, and G asked what was on the 4-course lunch menu, so we decided to go with that. (The fifth course was a cheese course, and, since the first course was also cheese, we decided to skip that). To begin, we were served a complimentary glass of sparkling rosé. The complimentary amuse bouche was a salted strawberry in an ice-wine sauce. With our meal, we each had a glass of Peller Estates Meritage. The appetizer was herb-crusted goat cheese with a strawberry and ice wine compote, with an herbal scone. (You can probably tell that it's strawberry season in the Niagara Region.) This was followed by chilled strawberry and rhubarb soup with a dehydrated strawberry. G prefers hot soups, so she had cream of mushroom from the brunch menu. Then came a fennel ice intermezzo. For the main course, we were served cap steak with wild mushroom sauce. We never heard of cap steak, but our server explained that it was a cut from the end of a rib eye, and was very tender. Dessert was fresh strawberries over white cake with a little strawberry filling. We ended the meal with coffee. At a cost of $C168, including 15% tax, but before gratuity, it was an expensive lunch, but an excellent one. And we didn't need dinner. (Peller's 5-course dinner tasting menu is $C89, without wine, so the luncheon menu is considerably less.)"

[1/10] "We returned to Peller for dinner on Saturday, 1/2/10. They've changed the tasting menu format since our last visit a year ago. Basically, the chef chooses the menu, and you don't know what you'll be eating until it's served. Of course, if you have dietary restrictions or just don't like something, you can tell them what you can't or won't eat, and they will modify the menu accordingly. We've had the 'chef's choice' dining experience previously at Charlie Trotter's in Chicago and Toqué in Montreal and enjoyed it immensely. My wife told our server she didn't eat raw fish or meat, so, for the amuse-bouche, she was served diced squash, while I was served a raw oyster on the shell, with sparkling ice cuvée, which was also served for the next course of spicy tuna tartare. My wife's first course was beet and arugula salad. The next course was cream of celery and celeriac soup with pork belly and diced apples, served with a dry riesling. My wife chose the 5-course version, while I chose 7 courses, so she did not receive the next course of halibut over a light cassoulet of pinto beans and sausage, accompanied by chardonnay. Since she had had halibut for lunch, she wasn't disappointed to miss the fish course. The next course was duck breast served over mushrooms and artichokes, accompanied by pinot noir. This was followed by a riesling-cinnamon-ice palate cleanser. The main course was two medium-rare lamb chops, with fondant potatoes, spaghetti squash, and onions braised in red wine, accompanied by cabernet sauvignon. My cheese course was a St. Honoré cheese tart with mushrooms, accompanied by late harvest vidal. My wife asked if she could have cheese instead of dessert, and she was served three kinds of cheese—bleu, cheddar, and a soft cheese, the name of which neither of us can remember. My dessert was a delicious chocolate confection, served with a piece of white chocolate bark and accompanied by cabernet franc ice wine. We finished the wonderful meal with fresh brewed coffee."

[12/08] "It may sound redundant, but we had yet another extraordinary "Signature Tasting Menu" dinner at Peller on Thursday night. The amuse bouche was a tiny raw oyster. The first course was black-pepper-seared tuna with tuna tartare, accompanied by a merlot. My wife won't eat raw fish or seafood, so they substituted a grape tomato on cheesy toast for my oyster, and wild boar sausage with fennel roasted pear for the tuna. The next course was pear and riesling soup with horseradish creme fraiche. The accompanying wine was an off-dry Muscat. The salad was watercress topped by a rosé poached egg, with elk bresaola and aged sheep's milk cheese. Unlike on a previous visit, the watercress had most of the stems removed, so the salad was very good. The accompanying wine was gamay noir. This was followed by black truffle linguini with lobster in a cream sauce, paired with "sur lie" chardonnay. We had this on a previous visit and recommend it highly. It's also on their regular menu, as are many of the other courses from the tasting menu. The intermezzo frost was raspberry ice. The main course was veal tenderloin, wrapped in veal bacon, with root vegetables, and accompanied by a different merlot. The cheese course was a bleu, infused with icewine, broiled like brulee, and placed atop a toasted brioche slice. This was accompanied by a sweet, Champagne-style "Rose Ice Cuvee". The dessert course was cherry and apple crumble, with maple ice cream and cardamom creme anglaise. This was served with a vidal icewine. Finally, with coffee, the post-dessert was chocolate-covered raisins. This was a totally unique experience in that we were the only people in the rather large restaurant. We've never seen anything like that before, even on a weekday in winter. We were somewhat amazed that they would stay open for just two people. Our server said she had been at Peller for 5-1/2 years and had experienced only one other evening when only two people dined. We asked what they would do if no one came, and she said that they would probably stay open till 8:30 in case someone came in without reservations. Even under those circumstances, we were never rushed, and had a very enjoyable meal, with excellent service. Oh, yes...the US$ is up vs. the C$, so the price in US$ is about 25% less than last spring. They also offer a smaller tasting menu now, with 6 courses instead of 8, for C$115 with wine or $C80 without, vs. C$140 with wine and C$105 without, for the 8-course "Signature Tasting Menu"."

[6/08] "Last weekend, we had another extraordinary "Signature Tasting Menu" dinner at Peller. The amuse bouche was chilled strawberry soup. The first course was seared foie gras with a rhubarb-and-goat-cheese tart, accompanied by Cabernet Franc Icewine, somewhat like Port. The next course was carrot and riesling soup with prosciutto-wrapped flounder and fresh fava beans. The accompanying wine was a dry riesling. The salad was asparagus topped by a rosé poached egg, with duck prosciutto and chevre noir, with verjus dressing (made from unripened green grapes). The wine was pinot gris. This was followed by black truffle linguini with lobster in a cream sauce, paired with "sur lie" Chardonnay. The intermezzo or frost was a strawberry ice. The main course was mustard-and-chervil-crusted lamb chop, with cabernet franc as the wine. The cheese course was Benedictine Bleu, made in Quebec by the monks of that order, then infused with icewine at Peller. This was accompanied by a sweet, Champagne-style "Ice Cuvee". The pre-dessert was a lemon custard, similar to creme caramel, but without the crust. The dessert course was a chocolate pear mousse with a grilled pear and heart nuts, which I've never heard of, but which were very flavorful. This was served with an oak-aged icewine. Finally, with coffee, the post-dessert was a powdered-chocolate covered marshmallow, made in-house by the pastry chef. Beside the delicious food, we are always amazed by the knowledge of the staff—not just the servers, but also the bus staff—who seem to know every detail about both the food and the wines. Peller must spend a great deal of time educating their staff. Once again, worthy of the highest possible rating on anybody's rating scale."

[1/08] "We had an extraordinary "Signature Tasting" menu over the weekend (Saturday, 1/5/08) at Peller Estates. The complimentary amuse bouche was a small piece of veal topped with Gruyere, served on a toasted baguette slice. The first course was foie gras and artichoke "cheese cake". Then a white bean soup, with pork belly and black truffle tortellini. As a fish course: pecan crusted monkfish, with lobster knuckles (I didn't know lobsters had knuckles, but I think it is the meat from the joints of the claws) with black truffle linguini. For the frost, blackberry ice, followed by duck breast with a rolled medley of potato, parsnip, and cauliflower. For the main course, roasted elk, topped by a scallop, served on a cheddar, truffle, and zucchini croustade. This was followed by a cheese course of a soft goat cheese from Quebec called Bouquetin, with a fresh fig and walnuts. For the penultimate course, a pre-dessert of coconut cream, something like creme brulee without the crusty top. Finally, for dessert: brown sugar Bavarian cream, with black currant compote, and a pecan with a spun sugar "tail", for lack of a better word. Each course was accompanied by a Peller wine chosen to match the respective food. The meal was one of the best we have ever enjoyed anywhere. Neither my descriptions, nor those on Peller's menu, do justice to the complexity of the flavors and the excellence of the meal. I have been privileged to dine at some great restaurants, and would rate Peller's food and wine, service, and the overall dining experience on a par with Gary Danko in San Francisco and Charlie Trotter's in Chicago, to name two."

[5/07] "Over Memorial Day weekend, my wife and I revisited Peller with the intention of having another "Tastings Menu" dinner. Unfortunately, several items on the menu were foods we didn't care for: duck and squab carpaccio (eating raw poultry doesn't appeal to either of us), chilled green pea and something soup (I don't care for chilled soups), and pickled perch (reminded me of pickled herring, which I don't care for). Also, the price has gone up about 40% since our last visit, to C$140 with Peller Estates wine accompaniments, but now includes 7 courses vs. 5 courses previously—a 40% increase in the number of courses, so it's proportionally the same price. So, we passed up the "Tastings Menu" and opted to order from the à la carte menu instead. For C$35, the sommelier will choose wines paired to the menu choices, so we chose that, also. After an amuse bouche of a raw oyster in a tarragon cream sauce (I had two, since my wife won't eat anything raw), I had fois gras and wild game terrine, with cabernet franc ice wine; my wife had chilled lobster salad, accompanied by sparkling ice wine; next, we both had locally-made prosciutto with asparagus and greens, along with a dry riesling. My wife didn't like the greens, which were watercress, which she found to be too bitter and "stemmy". (The stems had not been removed.) The waitress noticed she hadn't eaten the watercress and said she would have the price deducted from our bill, which she did—including mine, although I hadn't complained and ate most of the watercress. For main courses, my wife chose flame-roasted duck breast, and I had saddle of rabbit, wrapped in bacon. Both were accompanied by spring vegetables. Mine also included potatoes Anna, and my wife's included spring rolls. The accompanying wines were Cabernet Sauvignon with her duck, and gamay noir with my rabbit. Instead of dessert, we had a three-cheese course—Ermite bleu and both a hard and a soft goat cheese, all from Quebec. They were excellent and were accompanied by a semi-dry riesling and a Chardonnay. The service was exceptional, with the waitress explaining in detail menu items that we had questions about and offering her opinions on which dishes she would recommend and why. Peller obviously spends a lot of time training its staff. Definitely worthy of 3 stars."

[1/06] "During the Christmas—New Year's holiday season, we enjoyed another extraordinary "Tasting Menu" dinner (C$99 including wines; C$74 without wines) at Peller Estates. We were seated immediately, in front of the fireplace, when we arrived for our 7:30 reservation. The "amuse-bouche" was scallop ceviche. The first course was seared foie gras over an apple and cheddar tart, accompanied by Chardonnay ice wine. The soup course was smoked salmon bisque with an unfiltered "sur-lie" Chardonnay. The fish course was skate wing over lobster and salt cod brandade, with a Basque-style sauce. The accompanying wine was an off-dry Muscat. After the "frost", the main course was sauteed duck breast, accompanied by Merlot. Dessert was chocolate raspberry mousse, accompanied by Cabernet Franc ice wine. The service was perfectly paced and impeccable, as we have learned is the standard when dining at Peller."

[10/05] "Although we're not Canadian, for the last three years we have celebrated Canadian Thanksgiving, along with our Columbus Day holiday, by spending part of the weekend in Canada. Peller rates as our absolute favorite restaurant in the Western NY/Southern Ontario area. Visiting Montreal, Quebec City, and elsewhere over the last several years, we've enjoyed a number of "prix fixe" and "tasting menu" dinners, and, while most ranged from very good to extraordinary, nothing can beat Peller Estates' C$99 five-course menu, which includes a glass of wine from Peller's winery with each course. We have had their "tasting menu" three or four times, and have ordered from the à la carte menu at least three times. Janice Okun's 3 1/2-star rating is well-deserved. We would give it four stars. This time, our five-course meal consisted of smoked trout on greens accompanied by a dry riesling; seared Quebec foie gras over corn bisque accompanied by Chardonnay; squab "coq au vin" accompanied by Baco Noir; duck-leg confit accompanied by Merlot; and a blueberry Napoleon accompanied by Vidal ice wine. The meal starts with an amuse-bouche—"a gift from the chef", with a "palette-cleansing" sorbet before the main course. Individual courses are not large, but collectively they should be more than enough for most people, and the wines are poured generously. Our waitress said she personally preferred a red wine with the dessert and served both the white ice wine and a Port-like red ice wine for comparison. We agreed with her choice of the red. For those who don't want the tasting-menu selections, there is a wider range of choices on the regular menu, with main courses starting from about C$30. It's expensive, but well worth the money for a special occasion. (I don't understand why more Buffalo-area restaurants don't offer tasting menus. The only ones that do, as far as I know, are Rue Franklin and Fiddle Heads, and those are not available on weekends)."

[AFN, 5/08] said: "My niece took her mother (my sister), her mother-in-law, and me to lunch at Peller on Saturday 5/10 to celebrate Mother's Day. We all had the 3-course tasting menu, starting with perch saltimbocca over an endive salad. The prosciutto and sage added an unexpected flavor element to the fish that was delicious! For the main course, I had a small rib steak, served with cocoa bean spaetzle, and artichoke and truffle cèpes. My sister had Moroccan-style lamb shank with couscous. The others had fennel-crusted salmon with risotto. We each had a taste of each other's main courses and agreed all were excellent. About ten different desserts were offered. I chose a "brownie trio". My sister had pear terrine with a sliced fresh pear. My niece had chocolate chevre cheesecake, while her mother-in-law had a pumpkin souffle. We all agreed that Peller was an excellent choice."

Review from more than 10 years ago:

[ALS, 7/01] tells me that this is one of the best restaurants he's been in; better than Hillebrand's.
---
Perison's Restaurant.
999 Broadway
(in the Broadway Market, between N. Fillmore Ave. & Memorial Dr.),
Broadway-Fillmore (City of Buffalo).
892-3661.
Polish.

Review from more than 10 years ago:

[TK, 3/05] says: "The Broadway Market has a lunch counter called Perison's. I had a bowl of czarnina soup there yesterday. I would put it in the same category as Peter K's: a little Polish mixed in with the usual cheese burgers and French fries."
---
Perk's Café & Market.
36 Broadway
(at Ellicott St.),
Downtown Buffalo.
856-0709.
Breakfast, lunch; gluten-free dishes.

[3/27/14] Given 3½ (out of 4) pennies by Emeri Krawczyk, Buffalo News "Cheap Eats" restaurant reviewer.
---
Peter K's.
2709 Harlem Rd.
(1 block south of George Urban Blvd.),
Pine Hill (Town of Cheektowaga).
893-9229.
[10/09] Given 3½ (out of 4) pennies by Anne Neville, Buffalo News "Cheap Eats" restaurant reviewer.

Reviews from more than 10 years ago:

[MEL, 11/98] says: "A Polish-American restaurant, more American than Polish—which is to say, it has generic American food plus cabbage rolls, potato pancakes, pierogies, and Polish sausage. I had their most unusual dish, a Buffalo-chicken-stuffed potato pancake—a giant potato pancake with chicken and some type of spicy sauce inside, which I loved. (There are alos several other types of stuffed potato pancakes.) I had a pierogi that was not bad but was not one of the best I've ever had."

A venerable neighborhood institution. [MER] and I ate there a few times in the early 1990s; the first time was good, but it got progressively worse.
---
Pettibones Grille.
275 Washington St.
(in Coca-Cola Field, at Swan St.),
Downtown Buffalo.
846-2110.
Coca-Cola Field is the baseball diamond of the Buffalo Bisons.

Reviews from more than 10 years ago:

[MEL, 10/97] says: "I concur with your other readers; adequate, ordinary American food."

[J&AD, 1993] say: "Pettibone's Grille is located in the stadium, and overlooks the field. It serves standard American food, nicely prepared."
---
P.F. Chang's.
Walden Galleria,
Town of Cheektowaga.
706-1791.
Part of the chain.

[6/28/13] [MER] and I had dinner here on a Friday evening, primarily because we were shopping at the Galleria and had a gift certificate for P.F. Chang's. I wouldn't call this a Chinese restaurant; in fact, neither do they anymore, having apparently dropped "China Bistro" from their advertising (though it seems to remain their legal name). Rather, it's more Asian fusion, and it's hardly a "bistro". And, of course, it's a chain. Despite that, it was quite good. We started with an appetizer order of pan-fried, pork dumplings, which came with a soy dipping sauce; they were light and very good. [MER] had the Kung Pao Chicken (stir-fried with peanuts, chili peppers, and scallions), an Asian Tomato-Cucumber Salad, and brown rice (you have a choice of white or brown). The Kung Pao was excellent; [MER] liked the salad, but thought that there was too much cilantro in it. I ordered from their "Chef's Summer Cuisine" menu: Grilled Prawns with Chilled Peanut Noodle Salad ("red curry-peanut sauce with [six] warm prawns, cool noodles, shaved snow peas, crispy shallots, bean sprouts, carrots, cilantro and lime"); it was also excellent. We shared one of their very-non-Chinese desserts: Salted Caramel Chocolate Cake Sweet Treat ("chocolate cake layered with butter cream, topped with salted caramel and served with chocolate syrup and caramel sauce"). Our waitress warned us that it would be very, very sweet; indeed it was, but it was also small, and we shared it, so we were not overwhelmed. Service by Jaime was friendly, helpful, and excellent. With drinks and tax, before tip, the meal came to just under $31 per person. We will definitely return, especially now that we've found this second, very good (chain!) restaurant at the Galleria (the other being Bravo Cucina Italiano).

[WHN, 3/11] said: "Four of us met for dinner at P.F. Chang's on Sunday, 3/13/11. We had all been to P.F. Chang's previously, but I had not been to the local one. To start, we shared steamed potstickers filled with pork, and chicken lettuce-wraps, accompanied by their table-side preparation of soy sauce, sriracha, and spicy Chinese mustard. Soy sauce, vinegar, and chili oil were available for dipping the potstickers. When we finished the first serving of lettuce, our server brought more without anyone having to ask. For main courses, we shared Mandarin beef with scallions, orange-peel chicken, Kung Pao shrimp and scallops, and fried brown rice with pork, chicken, and shrimp. All the food was very good, although the two items marked as spicy on the menu, orange-peel chicken and Kung Pao, were not especially hot, but there were whole dried hot peppers in the sauce, as well as the spicy sauces provided for the chicken wraps, for those who wanted to spice it up. The service was excellent."

[ECB, 1/10] said: "An overwhelmingly positive experience! Many Chinese places have two or three sauces that are the base for all of their dishes, but at P.F. Chang's every sauce tasted distinct and was tailored to the dish. All of the familiar dishes taste like you'd expect, just better. For starters, we had Spring Rolls, Crab Wontons, Lettuce Wraps (a freebie, because one of the starters took a little longer), Crispy Green Beans, and Hot and Sour Soup, all of which were fabulous. For our main course, we had Beef with Broccoli, Mongolian Beef, Honey Chicken, and Dali Chicken. The beef dishes were excellent examples of their familiar fare. The Honey Chicken was surprising in that it wasn't overly sweet or cloying; the taste was there but well balanced. The Chicken Dali was remarkable in that it wasn't just spicy, but you could taste the pepper, like in a good goulash. For dessert, we got the Mini Desserts, which were just big enough for the end of the meal, and all of them were wonderful: Carrot Cake, Chocolate, Lemon, and Key Lime. It isn't often that I have a meal out that I have no issues with, but this was such a meal. Additionally, because both couples did the P.F. Chang's for Two, which gives you soup, a starter, two entrees, and two mini-desserts for $39.95, the price was quite reasonable."

[AFN, 12/09] said: "While shopping at Walden Galleria, my daughter and I stopped for lunch at P.F. Chang's. She lives in Phoenix, and while visiting there, we've had lunch and/or dinner at several different P.F. Chang's, and always enjoyed the meals. The Buffalo restaurant was a huge disappointment. I ordered one of my former favorites, chicken lettuce wraps. Unlike those I've had in Phoenix, the chicken was extremely fatty, and I had to keep spitting the gelatinous fatty sustance into my napkin. It was so bad that I couldn't eat very much. My daughter had salt and pepper prawns, which she has also enjoyed in Phoenix, and thought they were grossly inferior to her previous experiences. Neither of us have been to a P.F. Chang's in Phoenix for a year or two, and wonder if the whole chain has gone badly downhill, or if it's just the Buffalo branch. In either case, it will be a long time before we return to any P.F. Chang's, and I certainly will never go back to the one here."

[PT, 11/09] said: "My husband and I went to P.F. Chang's new restaurant in the Walden Galleria's 'restaurant row' on Saturday night [11/14/09]. We've been to P.F. Chang's in several other cities, and have always enjoyed both the food and service. Reservations can be made online, and we made 7 PM reservations and were seated immediately. To start, we had chicken lettuce wraps with a spicy sauce, prepared at our table to the degree of 'heat' we like. They were delicious. Since we like spicy foods, we ordered two entrees, which we shared: what they call 'beef a la Sichuan' and orange peel beef, also described as Sichuan-style. We've had both the lettuce wraps and the two entrees at other P.F. Chang's, and they were as delicious as we remembered. Even though it's a chain, it's a welcome addition to the Buffalo dining scene, which needed an upscale Chinese restaurant. We will return."
---
Pho Dollar.
322 W. Ferry St.
(just east of Grant St.,
west of Parkdale Ave. & Richmond Ave.),
West Side (City of Buffalo).
768-0049.
Vietnamese.

One of Andrew Z. Galarneau's (Buffalo News food editor) 10 most remarkable new restaurants for 2014.

[2/26/13] Given 8 (out of 10) points by Andrew Z. Galarneau, Buffalo News food editor.

[WHN, 12/15/14] says: "We made a spur-of-the-moment decision to have lunch at Pho Dollar on Sunday, and were very glad we did. We were never there before, but found it to be a clean, well-appointed restaurant with a full-service bar on the ground floor and the main restaurant up a short flight of stairs. The menu is very large, with multiple pages to review. While looking it over, G had a glass of Pinot Grigio ($6) and I had a glass of Pinot Noir ($6). G suggested that we have fresh spring rolls (Goi Cuon) while we continued to look over the menu. The excellent spring rolls with shrimp, pork, and chicken were served with a side of peanut sauce. Additional condiments, including sriracha, soy sauce, and at least two kinds of crushed red peppers, were also available at the table. For her main course, G ordered chicken soup with rice noodles in chicken broth (Pho Ga; $8.95). I ordered beef pho with rare beef slices and well-done brisket, with rice noodles in beef broth (Pho Tai Chin; $8.95). Before our pho arrived, our server brought a platter of assorted fresh herbs, including Thai basil, spirit weed or what our server called 'recao' (we had to ask what it was, and I had to look it up; it's a type of cilantro), bean sprouts, sliced jalapenos, and lime wedges. During the course of our meal, a gentleman, who I assume is one of the owners or a manager, came to our table to ask how everything was and to say that, if there was anything we didn't like, he would take it back and replace it with something else. We assured him that everything was fine and that we really liked everything."

[DGe, 3/3/14] said: "We went to Pho Dollar on Saturday, 3/1/14. I did not think to ask where the odd name came from. Do not judge a book by the cover: This is not like the Dollar General of ethnic foods—and 'PHO DOLLAR' on a brightly lit, plastic sign certainly gives you a foreboding feeling as you approach, thinking that this could be like strip-mall Chinese. Once inside, you are immediately put at ease by the aroma and cleanliness. The inside is roomy, clean, and tastefully decorated. The upper room is dominated by a screen playing Vietnamese music, with words (in case you want to sing along in Vietnamese). At this writing, they have no liquor license but hope to. This is what I used to call a 'noodle bar'. The food is very good and, I assume (having never been to Vietnam), authentic. All the ingredients, but most importantly the sea food and vegetables, are fresh; the 'knife skills' are evident in the uniform and paper-thin cuts. In the round eye of beef pho, the meat was cut to perfection, so it all cooked uniformly in the delicate broth. The serving staff is very knowledgeable and helpful; the menu begs for questions: The dishes are listed in Vietnamese, and the translation is often something like 'pork and vegetables in sauce'. I have been to two other pho restaurants in WNY; this is now my favorite and the only one that I intend to patronize going forward. The quality and seeming authenticity is head and shoulders better than the others I have been to. Pho Dollar is worth the adventure; the ingredients are fresh, the dishes well prepared and teeming in flavor. Tip: If you order the combo plate, the thing on top is roasted sugar cane: You suck on it to cleanse the pallet; do not bite it, as I did, or the waitress will say, 'no, no, no, no; not for swallowing.' A table of four, with soft drinks and tea, came to about $60."
---
Pho Saigon Vietnamese Restaurant.
1551 Niagara Falls Blvd.
(in Burlington Plaza, at Romney Rd., north of Maple Rd.),
North Bailey (Town of Amherst).
834-8889.
Delivery available from Takeout Taxi, 631-2222.

[KE, 7/08] says: "H. and I stopped in here once shortly after it opened. After our experience at Jasmine, we were extra careful to ask (even though this was Vietnamese instead of Thai). We were told that everything had fish sauce in it, and they had nothing vegetarian to speak of, so we left without ordering anything. I guess vegetarians wanting Vietnamese (which by rights should be much easier than Thai) should stick to 99 Fastfood on Bailey near the South Campus."

[RJ, 5/08] said: "I often use the restaurant reviews, and thanks for keeping up this site. It is a really valuable resource for someone still pretty new to the area! I wanted to add my review of a place which is not listed yet. Pho Saigon is an outpost of Asia nestled in Amherst or at least a sister of such restaurants more common to LA or DC. I have only been to this restaurant once, but I think it is pretty much the real deal. I split the BBQed chicken over rice and the pork vermicelli with my companion at the suggestion of the waitress. Overall portion sizes were moderate. The chicken was lightly seasoned with what seemed like soy and garlic, and came with a side of pickled cabbage. Altogether, this was a satisfactory dish, but the pork vermicelli, on the other hand, was much better. It consisted of a wonderful combination of strongly flavored, meaty, smoky, and piping hot, grilled pork, balanced by chilled lettuce, bean sprouts, and dry vermicelli. The meat makes it a heavy dish, but the vegetables give it a light, refreshing twist. The thin slices of dark pork meat were succulent and considerably juicier than most BBQed meat I have had in the area. I would have preferred the noodles to be a bit more al dente, but, still, this was the best Asian BBQ dish I have had in WNY. The pork dish is served with a crispy spring roll, which was very different from more typical thick-skinned egg rolls. My suggestion is to dip the spring roll into the accompanying fish sauce, which considerably brightens the flavors of the spring roll. The waitress gave us forks and spoons, but I slurped up our noodles with some chopsticks found on every table in a metal container. There was also a fiery and vinegary chili sauce available for those looking to spice up their dishes. In the background, there was top-40, R&B music playing, not blaring. Decorations were spartan in this restaurant, which seated about 25. However, a most eye-catching decoration was the trio watching over diners and the restaurant from on high. These three Chinese statues were supposed to be good luck and symbolize things such as health and wealth. For drinks, we had hot tea, which was complimentary, and an avocado milkshake. As a general rule, I love milkshakes, but the creamy yet mild flavor of avocado made for a surprisingly excellent shake. The sweet intensity of the flavor was stronger than vanilla, although not quite that of a strawberry milkshake. I had never seen this green concoction before in WNY, but it was good. Next time, I will probably have to order the Vietnamese chicken wings or the catfish soup that the waitress also suggested. Dinner for two came to about $25 including tax and tip. Without a doubt, I will be back here, and hope that word of this unique place in the area will continue to spread. Noodles, due to their length, I heard, are a symbol of longevity. Long live the noodle!
Hours: M-Sat 11am-10pm, Sun 12pm-8pm."
---
The Phoenix.
269 Amherst St.
(at Military Rd.)
Black Rock (City of Buffalo).
447-1100.
[5/16/13] Given 8 (out of 10) points by Andrew Z. Galarneau, Buffalo News food editor.

They style themselves as "An American Tavern". Open Tue.–Sun., 5:00 P.M.

[DGe, 4/23/13] says: "The Phoenix rose from the ashes of a burned building in Black Rock on Amherst Street at Military. The restoration is tasteful and simple, with vibrant colors. The service was first rate and professional: Our waiter checked on us frequently, our table was constantly bussed, our water always full, every question answered. We were there on Friday night, April 19, 2013, and, while full, it was not crowded, and the kitchen was fast. The food was only good. The place has not been open long, and there may be kinks to work out in the kitchen. As our drink order was taken, we were served water and brought a plate of gardenia, hummus, cheese, and crackers. This was wonderful and much more enjoyable than a basket of rolls or bread. My bride ordered the beet salad for us to split; she had the chicken flat-bread appetizer as her entree, and I had shrimp and grits. The salad was a nice size, but it was a green salad with beets, not a beet salad; the beets were diced small, and a tad soft for my liking. The chicken flat-bread had nice flavor, but the top was loaded with greens, which my bride removed before eating. She said that it was a bit salty and that the flat bread was not crisp, but she did enjoy it. The shrimp and grits was a large bowl full of shrimp, plenty of tasty sausage, sweet onions, served over a moderate amount of grits: good, but, again, a bit salty. Overall, a great atmosphere and first-rate service, which outshined the food. We'll go back; with a little improvement in the kitchen, this could be top notch."
---
Pi Craft Fast Fired Pizza Kitchen.
1750 Niagara Falls Blvd.
(north of Koenig Rd./Ridge Lea Rd.,
south of the I-290/Youngmann Memorial Hwy.),
Green Acres (Town of Tonawanda).
833-5300.
[SSt, 2/14/14] says: "We have been to Pi Craft several times now. It is wood-fired pizza in a Chipotle-type restaurant—they make your pizza in front of you, pop it in their conveyor brick oven, and the next thing you know it is done and you are paying—no wait. They make everything in store from scratch. For $8.50, you can make your own pizza. They had me at unlimited toppings, which go way beyond the basic pepperoni, etc. They also have several specialty pizzas listed on their menu, if you need some guidance. I have tried the ham-artichoke and the chipotle-BBQ pizzas and found them to be excellent. The steak 'Focaccia-Wich' was out of this world: The steak was tender and pink. Highly recommended."
---
Picasso's Pizza.
5413 Broadway
(at Central Ave.),
Village of Lancaster (Town of Lancaster).
684-4404.
---
Piemania.
4545 Transit Rd.
(at the Food Court in Eastern Hills Mall),
Harris Hill (Town of Clarence).
445-0276.
[USL, 12/26/13] says: "While doing some last-minute Christmas shopping on 12/23/13, I had lunch at Piemania in the food court at Eastern Hills Mall. This was probably some of the best food-court food I have ever had. I had a beef pie for $5.99. This was a filling of ground beef in a delicious gravy, folded up into a flaky pastry square. It came with a side salad of mixed greens, with a choice of homemade dressing, either balsamic or Dijon mustard. I chose Dijon, and it was quite good. When I went to order, the fellow taking orders explained that they were trying to offer healthy food, made fresh on-site. The excitement and pride of the two people working at the time I was there was quite evident. The service was extremely fast, even by fast-food standards. The pies were hot in the display case. I simply had to choose my pie flavor and salad dressing, and the pie was pulled from the case, the salad was tossed with dressing, and it was ready in seconds. They had a variety of pies available, both savory and sweet. The savory pies come with a side salad. If your life requires shopping at a mall, as life sometimes does, Piemania makes mall shopping much more enjoyable, and is a good reason to choose Eastern Hills over other malls."
---
Pine Lounge.
164 Clinton St.
(between Cozy & Bullis Rds.),
Cowlesville (Town of Bennington, Wyoming County).
1-585-937-4115.
[KRN, 1/11] says: "We visited the Pine Lounge on 1/16/11 for Sunday breakfast. My wife enjoyed the Eggs Benedict from the special board. It was made with a nice piece of flavorful smoked ham plus some regular bacon and a generous covering of hollandaise and served with hash browns for $4.95. I had Jessica's Favorite: 3 scrambled eggs with pepper cheese, bacon, onions, fresh tomatoes, and served with choice of toast and hash browns for $5.29. This proved to be an excellent combination. Coffee was $1.30/cup. On Friday, they have fish, shrimp, and scallop dinners served either fried or baked, with the sides made in house, according to our server. The fish is also available covered with cheese or salsa. Subs, sandwiches, wings, burgers, and dinner platters fill out the menu, and there is a bar off to the side. Judging from the breakfast, I think we will need to visit for dinner soon. Two minor complaints were that service can be a little slow when they get busy (coffee refills, check, etc.), and coffee is served with Coffee Mate. Very casual dress (jeans) in a nice country setting; plenty of what appeared to be regular customers."
---
Pita Gourmet.
1930 Military Rd.
(in Fashion Outlets of Niagara Falls outlet mall, between Factory Outlet & Niagara Falls Blvds.),
City of Niagara Falls (Niagara County), NY.
298-8015.
Cuisine might be halal.

[RA, 8/11] says: "Great Greek/Mediterranean food in the Food Court at the Fashion Outlets of Niagara Falls, or whatever the mall will be called next week. The menu consists mainly of sandwiches and wraps. Salads and platters are also available. What sets it apart, in the fast-food atmosphere of the food court, is the quality and freshness of the ingredients. On a lunch break last week, I headed to Pita Gourmet and ordered the Chicken Souvlaki Supreme Wrap. They start with a warmed flatbread and add grilled, marinated chicken (grilled, not griddled), lettuce, tomato, onion, feta, dill sauce, and a little Greek dressing. The dill sauce is amazing and puts this wrap over the top. The wrap was a little messy, but completely worth it. Another sandwich that is hard to pass up is the falafel with hummus. They coat the inside of a pita with hummus, add the freshly formed and fried falafel balls, mash them a bit in the pita, then add lettuce, onion, cucumber, tomato, tahini sauce, and hot sauce. The falafel balls are crunchy on the outside, tender on the inside. It's the best falafel I've had in the area. Their gyro meat is cooking right in front of you on a vertical spit and is served on flat bread with a delicious tzatziki sauce. Simple things, like their homemade dill, tahini, and tzatziki sauces, elevate Pita Gourmet's sandwiches and keep me coming back."

[PT, 7/08] said: "The last time we ate here, the chicken pita we had was delicious. This time it was soaked in oil, so much oil that it dripped out of the pita onto the table. It was greasy and just disgusting."
---
Pizza Amore.
2024 Grand Island Blvd.
(in the Sunoco/Dunkin Donuts Plaza, between Whitehaven Rd. & Webb Rd., in the center of Grand Island),
Town of Grand Island.
775-5975.
[RA, 4/17/13] says: "Visited 4/16/2013. This past Sunday, I stopped for gas at the Sunoco station on Grand Island Blvd. This gas station has a small convenience store and a Dunkin Donuts in the same building. While I was filling up, I noticed the sign for Pizza Amore Wood Fire Brick Oven Pizza. I chuckled to myself, figuring there was no way there's a wood-fired, brick oven in there. I filled up and left, never needing to step inside the building. Two days later, I decided to stop back out there to see what this place was about. I entered through the convenience store and walked over to the other side, where there was a counter for Dunkin Donuts and a counter for Pizza Amore. I stepped up to the Pizza Amore counter and found myself staring into the glow of the wood-fired, brick oven! It did exist! There is a menu on the wall next to the counter listing a bunch of specialty pizzas. On the recommendation of the workers, I ordered the steak and cheese pizza (steak, mozzarella, onions, banana peppers). The guy told me that it would be about 15 minutes. I was trying to watch what they were doing. Preparing the pizza took about 10 minutes. I saw them put some oil in a cast-iron skillet to precook something in the oven. I assumed that it was the steak or onions, but it may have been for another pizza. The actual cooking time was about 5 minutes in the hot oven. There were two pizzas going into the oven at the same time, and the guy tending the oven took great care, moving the pizzas around so that they would cook evenly and piercing the dough as it blistered from the heat. I took my pizza home and ate it there. I ordered a large for $15, and it barely fit in the box. The pizza was very good! The best part was the crust: thin, crispy on the bottom, somewhere between tender and slightly chewy. (I love Rocco's Wood Fired Pizza. I consider their crust to be chewy.) The steak and cheese part was good, but the vinegary banana peppers were the most predominant flavor—not my favorite. I'm looking forward to trying some other pizzas. The menu on their website shows that they also have salads, sandwiches, and a few other items besides the pizza that is cooked in the oven. I also learned from their website that these are the same people with the wood-fired pizza oven on a trailer that you may have seen at events across WNY."
---
La Pizza Club.
1511 Hertel Ave.
(between Parkside & Colvin Aves.),
North Buffalo (City of Buffalo).
837-3838.
[11/11] Given 3½ (out of 4) pennies by Anne Neville, Buffalo News "Cheap Eats" restaurant reviewer.
---
The Pizza Glen.
9764 State Rd. (Rt.240/Glenwood East Concord Rd.)
(south of Murray Hill Rd., north of Crump Rd.,
north of Kissing Bridge ski area),
Glenwood (Town of Colden).
941-9333.
[2/6/14] Given 3½ (out of 4) pennies by Emeri Krawczyk, Buffalo News "Cheap Eats" restaurant reviewer.
---
Pizza Pan.
215 Highland Pkwy.
(between Colvin Blvd. & Englewood Ave.),
Deerhurst Park (Town of Tonawanda).
876-0886.
[ABi, 1/06] says: "We've been getting pizza and wings from here since Ronald Reagan's first term, and it's always been one of our favorites, maybe even the favorite. The pizza crust is just chewy enough, their sauce is always the right balance of spicy and sweet, and the wings are big and prepared to the area's demanding standards. A familiar place to any St.-John-the-Baptist parishioner hungry after Mass, Pizza Pan is not just consistent, but consistently delicious; it's reassuring to know you're going to get something good, especially considering the irregular quality that occasionally plagues similar places. My sister says Pizza Pan is her favorite for pizza and wings, the king and queen of Buffalo cuisine, and while I philosophically wish I could disagree with her in a contrarian-brother manner, I'm forced to concur. Remarkable: Pizza Pan brought siblings together."
---
[

] Pizza Pizza.
Various locations throughout Ontario. Link to their website (click their name, above) for locations and phone numbers.
Review from more than 10 years ago:

[Bill, 10/03] said: This is, without any doubt, the best pizza in this area, as good as the pizza I grew up eating in New York City. The particular location I've eaten at is at Sherkston Shores, but I'm sure the quality is equally good at all locations.
---
Pizza Plant Italian Pub.
7770 Transit Rd.
(just north of Sheridan Dr.),
"Greater" Williamsville (Town of Amherst).
632-0800.
Stuffed pizza ("pods"). Vegetarian pizzas available.

Delivery available from Takeout Taxi, 631-2222.

[JoM] says:

[4/1/15] "On 3/22/2015, we had a large family dinner to celebrate an uncle visiting from Maine who requested a restaurant with a solid beer list and good food. We chose Pizza Plant. The beer list was as extensive as we had hoped, and all beer drinkers found something to their liking. For an appetizer, the table shared an order of the Top Nachos, which we all enjoyed. For entrees, we had several choices around the table. Several of us shared a large stuffed pizza, half with thick-cut pepperoni and the other half with just cheese. Everyone thought that the pizza was excellent. The other dishes ordered around the table were a chicken Caesar salad served in a bread bowl, a stinger pod, and an order of spaghetti and meatballs. Everyone was very happy with the quality of their food. Our service was prompt and attentive. Overall, we were very happy with our experience, and I recommend!"

[1/12] "On 1/7/2012, my girlfriend and I tried the newest location of Pizza Plant, on Transit Road. Upon arrival, we were a little nervous that the wait would be very long, as there was a large crowd waiting to be seated. To our surprise, they were able to accommodate us immediately; this must have been due to being a small party. I'm glad we were seated quickly, as my initial reaction to the layout of the restaurant is not positive. There are 2 dining rooms that are separated by a narrow hallway where the hostess stand is situated. If there is a wait for a table, everyone is seated in this narrow hallway, and it creates havoc for people trying to get to the hostess stand as well as for the servers trying to deliver food. We were seated in the main dining room in the front of the restaurant and, luckily for us, far enough away from the waiting crowd. To start, we had an order of the cheesy garlic bread sticks served with marinara sauce. The garlic bread was full of flavor, and the sauce was tasty and a bit on the sweet side. For our meal, we ordered a stuffed pizza half with cheese and half with cheese and thick-cut pepperoni. The pizza was very good, and we had a few slices to take home for lunch the next day. It had quite a bit of sauce, but, for a specialty pizza, we didn't mind. Pizza Plant is known for having a thick crust and good quality ingredients as their toppings. If you prefer a thin-crust pizza, this wouldn't be a good choice. Overall, we enjoyed our meal, and our service was very good. My only concern would have been waiting in that packed hallway for a table. Luckily, we weren't put into that situation."

Reviews of their former, now closed, locations:

[KaB, 11/11] says: "I met with 3 friends, visiting from out of town, for lunch the first week in November. Starting off, the restaurant was packed at 12:30 on a Wednesday afternoon, so we weren't the only people that love the Pizza Plant. We had a mix of Pods and sandwiches. A couple people ordered the Popeye Pod (combo of fresh spinach, mozzarella, tomato, black olives, parmesan, & a little 'olive oyl' on spinach dough), and a couple of us ordered the Tex Mex wrap (pan-seared, spiced, chicken breast & jack and cheddar & spinach, guacamole & lt. red onion). Both were generous and properly cooked. I thought we all would end up with leftovers due to the size, but the taste was so exceptional that we could not stop eating. My friends all wished that there were a Pizza Plant in their home town. It could not have been a better meal, and we could not have had better service."

[SR, 6/09] said of the Walker Center branch: "While on a visit to Buffalo, I met some friends at Pizza Plant for lunch. I ordered a 'Mexican Salad'. I didn't read the menu carefully enough, and thought it included chicken. Instead, it came with crumbly, greasy, ground beef over the lettuce. It was awful, but my fault for ordering it. One of my friends picked Pizza Plant, so she must like it."

[AFN, 3/09] said: "I met a group of friends for a dinner at the Pizza Plant in the Walker Center Monday afternoon. I wanted a Margherita pizza, which isn't on their menu, but they accommodated my request by adding fresh basil to a cheese and sauce pizza. It was not very good. The crust was too thick and seemed underdone. There was too much sauce. The mozzarella tasted like the packaged variety."

[WHN, 4/08] said: "I can't comment on the negative rating for their pizza, but on our first visit last night, to the Transit Rd. location, we had their "famous" pods, their specialty, which are like what most pizzerias call calzones. My Sicilian steak pod, with provolone cheese, sweet peppers, and a spicy sauce, was very good and very tasty. My wife had a "custom" pod, with pepperoni, mozzarella, and ricotta cheese. All pods come with marinara sauce on the side. A choice of soup or salad is included or, for an extra $1.99, you can opt for a Caesar salad, which we chose. The salads were very good, too, although I forgot to ask if anchovies were available. Despite the name, this is not your average pizza place. The variety of toppings for pizzas and fillings for pods is more Wolfgang Puck than the corner pizzeria. Also, there is a large menu with pasta dishes, sandwiches, wraps, and more. Probably not the healthiest of dinners, given all the dough and cheese, but it's great for a simple, low-cost meal. We shall return."

[LCo, 10/07] said of the Transit Rd. branch: "I recently ate at Pizza Plant with a large group to support Dine Out for a Cure. To start, I had the vegetarian chicken "whings". I was glad they were an option, but I was totally unimpressed with them. They're just boxed, frozen, veggie wings that you could buy at any store with a health-food section. At $6.99, they just weren't worth it. For my pizza-like selection, I had a Mega (16 in.) pod with broccoli, tofu, soy cheese, and spinach dough. Even though I was deliberately trying to bust the bank with my bill in order to benefit Dine Out for a Cure as much as possible, with just three ingredients (cheese is normally included, but soy cheese is extra), this pod was neatly sitting at just under the $20 mark. I'd like to say that it was Jackson-spot worth of pizza deliciosity(?), but the pod was mediocre at best. The dough was pretty tasty on the outside, but the inside was raw, and the sauce that comes with the pod was too sweet. Overall, I really like that Pizza Plant offers the veggie wings as well as soy cheese, but on taste and cost they are definitely missing the mark."

[BI, 1/07] said: "My wife and I recently ate at the Pizza Plant in Williamsville. We thought the food and service were less than spectacular. First of all, we waited for about 20 minutes, and it did appear to be somewhat busy. We were seated and asked for our beverage orders, which were brought to us immediately. Then our server took our food order. We asked for the Southwest nachos as an appetizer, and we chose to split the Popeye pod. The nachos took about 20 minutes or so to arrive, and they were fairly decent tasting but not amazing. Then our pod (the wrong one) was brought to us. We told the waitress, and she apologized and brought the correct pod to us. The Popeye pod was very unsatisfying. There is no taste to it, very bland and flavorless. Very crusty outside, and not a ton of food in the middle. We would probably not go back; everything from the service to the food was sub-par at best."

[JoS, 11/06] said: "Since there hasn't been a review, much less a favorable review, of Pizza Plant in some years, I thought I'd provide one. For the beer selection alone, this place has no peers in the Buffalo area with the possible exception of Buffalo Brew Pub, Cole's, Alternative Brews, the Sterling Place Tavern, and Mr. Goodbar (although it's more a bar than a restaurant, Goodbar probably has the most impressive variety of beer in the city right now). The nice thing about Pizza Plant is that they are constantly getting new and exciting beers, and they only do a limited number on tap at a time (I think around eight). Things may have changed over the last few years, because most of the beers on tap there are American microbrews, not imports. As for the food, I personally favor the pods, while my wife likes the flat or stuffed pizza, but anything involving their dough is well done. I am not technically a local, having grown up on Long Island, but I wouldn't place their dough and sauce in the company of Just Pizza or Mr. Pizza, which, though while both good, have that sweetness that differentiates WNY pizza from the stuff you generally get around the five boroughs. They also do soups, salads, pasta, and burgers, so there's an alternative to the sauce-and-dough selections. And, finally, there's really nothing like a gigantic plate of their Southwestern Nachos and a nice cold microbrew on a Friday afternoon after a long week at work. Cheers."

Reviews from more than 10 years ago:

[MEL, 8/99] said, after visiting the Taste of Williamsville: "I had one of their pods, and, even though it wasn't bad, I wasn't real impressed, either. It appeared to be little bits of cheese that hadn't really congealed into a pizza. OK neighborhood fare, but not worth a drive."

[BJ, 8/96] said: "A very good place for exotic pizzas. If you wish, you can substitute mozzarella with other types of cheese, e.g., soy, feta, etc. Vegetarians would find quite a selection of inexpensive foods. My favorite pizza place."

[DM, 7/95] said: "(Since there are many negative reviews, I think I'll add a positive one!): I eat here often. I prefer their stuffed pizzas to their pods, but their food is very tasty, and you can have an unimaginably huge selection of toppings. Also has a large selection of beers, many imported."

[RM, 5/95] said: "Specializing in calzones, which they like to call pods. A truly confusing menu, which was cute years ago when it was a bit smaller. While I have never enjoyed their food, many native Buffalonians like it."

[ca. 1980s] My [Bill's] New York City taste buds cringe at this place, but locals seem to like it.
---
Pizza Towne.
859 Niagara St.
(between Rhode Island St. & Massachusetts Ave.),
West Side (City of Buffalo).
881-7117.
Review from more than 10 years ago:
---
The Plaka Restaurant.
2904 Delaware Ave.
(between Lincoln Blvd./Delaware Rd. & Victoria Blvd.),
Village of Kenmore (Town of Tonawanda).
871-9800.
[KrMa, 11/06] says: "I took my sister, who is not from Buffalo, out to dinner here, because she wanted some Greek cuisine. The atmosphere seemed promising, so I had a good feeling about this restaurant. When our waitress came up to our table, she said, "Is youse ready to order?" That bothered me a little, since I am good with grammar, but I chose to overlook it. [Editor's note: "Youse" is Buffaloese (and Brooklynese!) for what Southerners say as "y'all"; it's the plural of "you", like French "vous" or German "Sie".] [Editor's note added 7/12: Upon re-reading this, I realized that the waitress did indeed make a grammatical mistake. She should have asked, "Are youse ready to order?"!] My sister ordered the gyro with feta and tzisiski [Ed.'s note: tzatsiki?] sauce, and I had chicken tenders. The food came very quickly, and we started eating. About halfway through the meal, my sister took a bite of meat and found something "hard" in it. I told her that sometimes happens and that it's fine. Two minutes later, she flung a piece of lettuce on the table. It had a bug on it. I immediately told one of the waitresses, and she's like "No way!" And I showed it to her. She took the piece of lettuce away, without apologizing, and did not return to say anything else to us. It took upwards of 5 minutes to get the check after this. There were 4 parties in the restaurant, so it was not busy. On the bill, the gyro was still being charged for. I had a gift certificate, so I put it on top of the check and waited for it to be picked up to explain that I did not want to pay for a bug being in the food. Our waitress walked by at least 5 times before acknowledging us or stopping to ask if we wanted to pay. Finally, another waitress picked up the bill and I explained I didn't want to pay for the gyro. She told the manager, who claimed it was "just a fruit fly" and expected us to pay. I told her that it was disgusting, we gave her the gift certificate, and left. I have never had worse service in my life, and that's coming from a former server!!!"

Reviews from more than 10 years ago:

[MEL, 12/99] says: "I went to Plaka for one of my last lunches [before moving from Buffalo]. I had some remarkably tender broiled halibut, so I would have to recommend it."

[SN, 3/97] says: "(Since I am Greek, I hope my opinion counts!) [This is] my most favorite Greek restaurant in Buffalo. It has the best homemade spanakopita (spinach pie) & pastitsio, and best deserts (including the traditional kantaifi, baklava, and cream [sic] caramel)."
---
Polish Villa.
2954 Union Rd.
(at Vern Ln./Como Park Blvd., just south of Forks),
Town of Cheektowaga.
683-9460.
[12/10] Given 3½ (out of 4) pennies by Anne Neville, Buffalo News "Cheap Eats" restaurant reviewer.

Some Polish cuisine. One of our colloquium speakers, who comes from Warsaw, was pleased with the Polish food here. One warning: The "Polish Platter", with golambki (stuffed cabbage), sauerkraut and cheese pierogi, kielbasa (sausage), and potatoes, is enough to feed 2 people!

[GMK, 4/08] says: "I wanted to let you know that Polish Villa has very good crepes on their menu. Original Pancake House is not the only place left. They also have a fantastic breakfast."

Review from more than 10 years ago:

[MEL, 3/98] says: "Very good Polish food. I loved the potato pancakes and the pierogis; I won't say its the best I've ever had, but I've certainly had much worse!"
---
Polish Villa 2.
1085 Harlem Rd.
(at the northeast corner with Viola Dr.,
north of Clinton St.,
south of Creekside Dr. and Cayuga Creek Rd.),
Kaisertown (Town of Cheektowaga).
822-4908.
[3/15] Given an average of approximately 4.25 (out of 5 "Budget Crunch" points) for Sunday brunch, by Rachel Fix Dominguez in Buffalo Spree.

[3/7/13] Given 9 (out of 10) points by Andrew Z. Galarneau, Buffalo News food editor.

[PT, 3/9/13] says: "After reading the 9-out-of-10 review in Gusto on Thursday, I took my mother-in-law to Polish Villa II for lunch on Friday. I was there for dinner a long time ago and had had one of the best prime ribs ever, but have not been back since. I didn't want a big lunch, so I started with a cup of crab soup, which was tomato based, sort of like Manhattan clam chowder, but made with crab, although I couldn't find any actual crab meat in my cup. Despite the lack of crab meat, the flavor was good. Then, I had a 'Warsaw Villa' salad with romaine, apples, carrots, sauerkraut, and nuts, with lemon-herb dressing: very tasty. My mother-in-law had potato pancakes with sour cream, and a pierogi platter. She enjoyed her lunch very much and had enough leftovers for dinner that night."
---
The Pomegranate.
4125 Transit Rd.
(between Main St. & Wehrle Dr., in Transit Corners),
Harris Hill (Town of Clarence).
631-0900.
Persian cuisine.

[HPK, 7/10/13] says: "I love all food; I have never been as disappointed with Middle Eastern food as I have been with this location. I have had rude service, bad food, and it feels like 'take out'. I do not mean to be so blunt, yet I have been there at least a dozen times. Why? I work nearby, and friends want to go out to lunch there. It should say something that, at one point, they had three stores in that little strip mall, and now just one. I have tried what Bill did (see his 7/5/13 review, below), and other dishes. They have been bland, small proportions, out-of-the-box flavors. If you want Middle Eastern foods, we have a lot to choose from; pass this by. I would add that, with their name, you would figure that there would be something on the menu that includes that fruit—nope."

[Editor's note: For the record, their on-line menu does list 4 (or 5) items containing pomegranates: Pomegranate Soup, Taouli Salad, Pomegranate Stew, and Eggplant Delight (as well as Pomegranate Juice). But HPK has a point; that's only about 10% of their menu.]

[Bill, 7/5/13] My son and I decided to try Pomegranate for dinner, because it was right near Verizon (where we were getting a new phone) and because he has been looking for a place that might have the kinds of kabobs that he came to love while he was an exchange student in France last year. He didn't find them here, but we did have an interesting and good meal. We began by sharing a Shiraz Salad ("Chopped Cucumber, Tomato, Onion and Fresh Herbs with Lemon and Olive Oil"); the description says it all, and it was a nice, light way to begin the meal. He tried a Chicken Breast Kabob, hoping to find what he was looking for. He didn't. What he got was a chicken-breast wrap with lettuce, tomato, and onion, and two dipping sauces: a hot sauce that he described as a bit like Frank's but with some spices in it, and a yogurt-cucumber sauce (some of which was also on the wrap). Unfortunately, the paper that the wrap was wrapped in was difficult to remove from the wrap without unwrapping the wrap, and the wrap itself was open at both ends, making for a difficult-to-eat sandwich, albeit a tasty one. At the suggestion of [SCS], who was also eating there this evening, I tried the Pomegranate Stew ("A Sweet and Savory Dish of Chicken Breast in a Rich Walnut and Pomegranate Sauce"), accompanied by basmati rice. What arrived was a small bowl of a uniformly dark-brown substance and a large plate of the rice. The stew, thank goodness, tasted far better than it looked! It was, indeed, sweet and savory, and the rice was a nice complement to it. For dessert, we tried the Persian Sweet and the Persian Ice Cream. The Sweet was 3 cookie-like concoctions of cornflour and honey. I say "cookie-like", because they were also pretzel or spider-web-like, as though the dough had been spread out in circles and curlicues before baking. They were very sweet. The ice cream was saffron and pistachio flavored, and came in a pre-packaged plastic container. It was also very good, though not nearly as sweet as the Sweet. In fact, we shared the two and discovered that, when eaten together, they made an excellent dessert combination. What the dishes lacked in presentation, they make up for in flavor. Re-reading the previous reviews, I should note that we had waitress service, though there is another section of the restaurant where you can order at the counter. Our meals averaged a bit over $16 per person (with tax, before tip, including one soda). I note that they also have a branch in the Food Court at the Walden Galleria. Meanwhile, my son and I will continue our search for the kind of kabobs he had in France. Any suggestions?

[GOw, 9/11] said: "We ate outside on a pretty hot, August night. They have some beautiful gardens with herbs, veggies, and flowers. I was, and continue to be, confused about what this place is trying to be. They have pretty much taken over this area, and built themselves quite a little empire—juicery, coffee, banquet hall, restaurant. The name of the restaurant gives some clue about what type of food it serves, but it truly suffers from an identity crisis. It seems as though they may lack a vision. 3 of us wandered in and needed time to look over the menu. The owners couldn't be nicer. We learned they are Iranian. The man told us to have a seat and he would come out. We looked over the menu and made some decisions. The wife came out as I was going in to order. Just kind of a confusing lay-out. I placed the order and paid at the counter. They brought the food out. Not sure how it's supposed to work. Everything tasted good, but we thought it was a touch over-priced. Perhaps, if they were going for a sit-down, full-service restaurant, it would have been right in line. Kind of compare it to a corner Chinese take-out trying to charge P.F. Chang-type prices. All food was good and fresh. Pomegranate soup, low-fat wings, and lamb skewers were all good. I guess I just like to know what I am in for, and, even after eating here once, I'm not sure what I will find next time. Perhaps they will open an oil change and a nail salon…something for everyone!"

[BMcWS, 12/10] said: "We went here on a December weekend around 5 P.M. (there was only one other person in the restaurant, but we were a bit early). It appeared as if you order at the counter, since the menu is on the wall, but we were directed to sit and then given menus. The menu is simple—kabobs. We tried three kinds—lamb, chicken, and a combo of ground beef and sliced beef. All were excellent. Very moist and very flavorful. The seasonings were delicious—not overpowering, but enough to really make it interesting. You could get white or brown rice. The brown rice came with lentils. The dishes were served with no vegetables, so I would recommend getting one of the salads with your meal (we didn't realize this). One child tried the pomegranate juice, which was good. The other tried the yogurt drink, which we did not enjoy (it's fizzy—something that doesn't go well with yogurt). All food is prepared in the open, right behind the counter, so you can see your meat being grilled. The restaurant was pleasant, if a bit cold and echoey. The restrooms were very nice. The service was pleasant. We will go back—and this time be sure to get some vegetables!"
---
Ponderosa Steak House
34 S. Cascade Dr.
(just south of W. Main St.),
Village of Springville (Town of Concord).
592-5203.
Part of the chain.

[A&JF, 6/09] say: "Have been to a few Ponderosa restaurants through the years; most were very good to excellent. This one in Springville, my wife and I ordered chopped steaks; they tasted like cardboard and were tough. I don't know about the rest of the menu; we won't be trying it. They are supposed to specialize in steaks."
---
Popeyes Louisiana Kitchen.
2090 Elmwood Ave.
(in Home Depot Center,
south of Hinman Ave. & Kenmore Ave.,
north of Hertel Ave.),
North Buffalo (City of Buffalo).
235-8255.
Part of the chain.

[MLi, 2/16/14] says: "Visit date: Feb. 6, 2014. Review: Popeyes is a national, fried-chicken chain specializing in 'spicy, New Orleans-style chicken'. The menu options are very similar to those offered by other fried-chicken chains. My wife and I recently decided to check out the new Popeyes on Elmwood Ave. near Kenmore. We found that the chicken was quite good: juicy, with a crispy, tasty, not-overcooked, breaded crust. We chose the 'mild' version, which was more than spicy enough for the likes of me. The buttermilk biscuits, which you get with your chicken whether you order combos or individual pieces, were…buttermilk biscuits, perhaps a little larger and tastier than those you get at KFC. The mashed potatoes were of a reasonable consistency, and gravy was, like the chicken, a bit spicy. The cole slaw was of the creamy variety: OK, aside from being a bit watery. The decor is vaguely New Orleans-ish, with a bunch of wrought iron and quite a lot of orange plastic. While the food wasn't bad at all, we were put off by the service. This is a typical fast-food place, where you order, pay, and then wait around to pick up your food, whether you're eating in or taking out. The ordering and pickup area is small, however; so, even though we came in well after regular dinner hours, the area was crowded, and it wasn't clear where the order line began. Also, we observed multiple customers complaining about mistakes in their orders. (This is probably par for the course in new restaurants, however.) The part that bothered us most had to do with drinks. We had planned to eat in, and we didn't feel like ordering soda, so we asked for cups for ice water. We were told that ice water costs the same as a regular drink. A lead cashier told us that this was because they have one of those newfangled, one-tap-dispenses-all machines, and a manager told us that it was a company-wide policy. (FWIW, I know of two fast-food places within a mile of Popeyes that have the same machines and charge nothing for a cup of ice water.) We took our food home, and we have no plans to return."
---
The Poppyseed Restaurant.
3620 McKinley Pkwy.
(across from McKinley Mall,
just east of Blasdell),
Town of Hamburg.
824-0075.
[JJa] says:

[12/29/14] (responding to a query about good places for salads) "Poppyseed Restaurant in Blasdell/Hamburg, across from McKinley Mall, has great salads."

[2/08] "Last Saturday, after negotiating the purchase of a new car, I was ready for a late lunch. Poppyseed had some new items on the menu, highlighted with a little icon, so you could start with what was new or go for an old standby. I was with my sister, who loves the Moroccan Tuna Salad. But the "Blasdell Ciabatta" was calling both of us, so we agreed to share plates. What delightful customer service: The server divided the salad, sandwich, and fries for us, bringing out 2 complete platters instead of lots of small plates to divvy up. Very thoughtful. The sandwich was warm, with grilled eggplant, roasted red peppers, cukes, and artichoke spread oooozing over all. Wonderful. The tuna was medium as ordered and sat on a bed of mixed greens, black olives, roasted red peppers, bleu cheese crumbles garnished with pita wedges. We both went for the balsamic vinaigrette. I'm not crazy about French fries, but they were crunchy on the outside and soft on the inside. Yum. Poppyseed has wonderful desserts, but we passed this time. If you are in the vicinity of McKinley Mall, pass on the chains, and try Poppyseed."

[JDB, 12/07] says: "My wife S and I were down near McKinley Mall and looking for somewhere to eat. After a circuit of the mall in which we saw the usual mall suspects—Red Lobster and Olive Garden—we considered giving up. The only other restaurant we saw nearby was Poppyseed. From the outside, with the neon beer signs and well-shaded windows, it looks a bit like a bar that serves food. But we were hungry, so we went in. Inside, they were doing a brisk business during the Saturday dinner rush. We were seated immediately (there was a wait for booths, but we sat at a table). There was a fairly long wait for a server to arrive (but not outrageous for a busy time); after our initial contact, the server was helpful and efficient, checking back with us regularly. Soft drinks were served in carafes—a nice touch that keeps the drinks full without using enormous glasses where the ice melts a lot as you drink. The menu is surprisingly varied and interesting; a lot of the dishes seem more upscale than one would expect for the environment or the price. S had the balsamic-glazed tuna with grilled garlic vegetables; I had the Moroccan tuna salad. S's entree came with a salad; it was enormous for a side salad, and came with onions, croutons, and garbanzo beans—a nice change. She selected the Cusabi—a cucumber-wasabi dressing—and liked it. Our entrees arrived, and were delicious. My Moroccan Tuna Salad ($10) had fresh field greens, tomatoes, olives, bleu cheese, toasted pita wedges, and a nicely-seared, Jamaican-spiced piece of tuna. I selected the Yogurt-Dill dressing, which complemented the dish nicely. Kudos to our server for asking how I wanted my tuna cooked (I like it very rare). S reported that her entree was also delicious. Service was good; food was excellent. We'll be back."

[AFN, 7/06] says: "My daughter and I had lunch here on Wednesday, 7/12. We both had red pepper and chicken wraps. I thought the wraps were good, but my daughter thought they would have been much better if the kitchen hadn't added lettuce, which became soggy from the heat of the chicken and red peppers. Still, a nice place and fairly economical—less than $20 for two lunches, beverages, tax and tip. They offer many sandwich and salad choices for lunch."
---
La Port's Pine Restaurant.
48 Pine St. (downtown, between Walnut (right off N. Transit right by Kenyon's) and Main St.), Lockport.
433-9756.
---
Potts Deli & Grille.
41 S. Rossler Ave.
(south of Griswold St.,
north of Clinton St.),
Kaisertown (Town of Cheektowaga).
826-6575.
---
Prima Pizza Pasta.
396 Pearl St.
(at W. Chippewa St.),
Downtown Buffalo.
852-5555.
Same owner as Mississippi Mudds and Old Man River.

Reviews from more than 10 years ago:

[MEL, 8/98] says: "Marginally above average. One of the most dependable places on Chippewa."

[J&AD, 1993] said: "Fast food pizza and other Italian standards. Filling, dependable, and inexpensive."
---
The Protocol Restaurant.
6766 Transit Rd.
(at the southwest corner with the section of Freeman Rd. that is west of Transit Rd.,
south of Wehrle Dr.,
north of the I-90/Thruway,
in the Transit Corners neighborhood),
"Greater" Williamsville (Town of Amherst).
632-9556.
[WHN] says:

[3/14/15] "Friday night, we went to Protocol for Local Restaurant Week. They offered three price levels: $20.15, $30.15, and $40.15, all of which included an appetizer and dessert, but various main courses. They also offered a red or white wine for $20.15. We chose a 2009 Maison Blanche red from the Medoc, which had a sticker that said that Wine Spectator rated it 91; it was very good. With the wine, we were served a basket of white and brown bread with a cruet of EVOO. For our dinners, we stayed with the $20.15 selections. For her appetizer, G chose a beet and poached-pear salad, with candied walnuts and crumbled bleu cheese, with balsamic vinaigrette. She said that it was the best salad of its kind she had ever had, with the ingredients perfectly blended—not overpowered by the bleu cheese or the vinaigrette. I had seafood chowder, which was mostly vegetables and very little seafood: tasty enough but disappointing. For her main course, G had a fish fry—panko-breaded haddock, with French fries and cole slaw, which was very good. I had 'Louisiana Seafood'—seared shrimp and scallops tossed in linguine, with a Cajun-seasoned sauce. The shrimp and scallops were excellent, but the pasta was grossly overcooked, to the point of mushiness, and I left most of it. The included dessert was lemon-lime cheesecake, with raspberry coulis; the cheesecake was quite good."

[3/12] "G and I had dinner at Protocol on Friday night, 3/23/12. She had been here a number of times over the years for business-group dinners, and I had been here once before. Since they specialize in seafood, we focused on that part of the menu. There were six or more fish and seafood 'catches of the day' (although they don't call them that). There was also a nightly-specials menu, plus the regular menu, with lots of choices. G started with New England clam chowder, which was excellent, with lots of clams and potatoes, and perfect consistency without being too thin or thick—just right. I had a house, mixed-greens salad with balsamic vinaigrette and crumbled bleu cheese. The soup and salad were served with crusty wheat and white breads, accompanied by olive oil with herbs. For the main course, G had sauteed hake bruschetta, a mild white fish, which was topped by a tomato and herb mixture, accompanied by broccolini and lemon risotto, and a vertical piece of bruschetta bread, like a deconstructed bruschetta. Before ordering the roasted monk-fish entree, I asked if the sweet potatoes on the menu could be replaced by another starch. (I hate sweet potatoes, even on Thanksgiving.) Our server said, 'Of course', and verbalized a number of alternatives. I chose roasted fingerling potatoes. The accompanying vegetable was baby bok choy. My fish was served with a creamy tomato sauce, with baby shrimp, and was delicious. The wine list is quite large, and includes half bottles as well as full bottles and a limited number of wines by the glass. I chose a bottle of Sterling Cabernet, which I thought would go better than a white with the tomato topping and sauce on our entrees. It was very good, priced at $42, but the wine list said it was a 2007, and it was actually a 2009. Not a big deal, but I find it annoying that so many Buffalo-area restaurants ignore vintages or don't update their wine lists to reflect changes. That said, it was an excellent meal, with excellent service, and someone, presumably the owner or manager, came to our table (and others) to ask how everything was."

[8/06] "We've passed by the Protocol countless times on our way to the I-90 and points south, but had never been there. We were looking for a place to dine with friends on Monday night, and found there are relatively few restaurants open on Mondays. I thought of the Protocol, "Googled" the name, and found: (1) that they are open Mondays; (2) a very positive review on WGRZ-TV's website in a section called "Virtual Vittles". So, we decided to try it. The specialty here is seafood, flown in daily, they say, from a fish market in Boston. There are a dozen or more seafood dishes on the regular and daily specials menus, but they will also prepare it to your specifications, for example: grilled, broiled, blackened, poached, etc., with your choice of spices and seasonings. There are also beef, pork, and chicken dishes to keep meat-eaters happy. All entrees come with a choice of potatoes, rice, or vegetables. Caesar, garden, or spinach salad is $1.95 with a dinner. I decided on a Caesar salad to start, followed by Cajun blackened yellow fin tuna, cooked rare. My wife had a garden salad, followed by a broiled seafood platter consisting of shrimp, scallops, and scrod. She asked that the shrimp and scallops be prepared with a garlic sauce, and the scrod with a dill sauce. Our server said that could be done. One friend ordered a crab cake as an appetizer, and a main course from the specials menu of yellow fin tuna over sauteed spinach with a five pepper sauce. His wife ordered a garden salad with peppercorn Ranch dressing and a small filet, cooked medium. Our server said they had plain Ranch, but that he could add freshly ground pepper at the table. (He forgot.) Ordering filet in a restaurant that specializes in seafood is probably not a good idea; she said the filet was "stringy". Except for the filet, the food was good, but not great. My Cajun blackened tuna and our friend's tuna in five pepper sauce were disappointingly bland, such that our friend added more pepper to spice up his tuna. My wife said her seafood platter was excellent, however. The service was just fair after an initial burst of energy. Our server never returned to ask how everything was, or if we needed anything else. There is a fairly extensive wine list, priced at about double retail. It was a good meal, but not an exceptional one."

[TNa, 6/12] said: "We enjoy their food and appreciate their fine service. Both 1st class. Will miss dining there but won't return. We especially liked their outdoor patio when it was covered with an awning. Had dinner on the patio a half dozen times since spring. Surprisingly little road noise and quite intimate. Like a separate room not connected to the restaurant. They just eliminated the awning and added a few umbrellas around the patio/dining area. The umbrellas don't work. No matter how you position them (although the owner doesn't like customers repositioning them), someone is left sitting in the sun. Road noise is terrible. The umbrellas are not practical when attempting to eat dinner and not have the sun blasting in your eyes. No matter how you sit, the sun moves and eventually makes it uncomfortable (glare in your eyes, heat on your back). We asked waitress why the change, She said, 'Owner likes it; customers don't. But he won't listen to staff. Please tell him. He may listen to a customer.' While there, we heard other regulars complaining, and the waitresses telling them to tell the owner. We approached owner and explained our disappointment. He basically said that if we don't like it, go elsewhere. He told us he's been in the business for 20 years and knows what he is doing. I'm sorry; we've been enjoying dinners for 33 years and know what we don't like. We will go elsewhere. I own a small business and greatly appreciate when a dealer brings to my attention a problem no one else will tell me about. I listen and act accordingly; I never tell the dealer to feel free to go elsewhere. Boy, is that arrogant. He lost steady customers, because he can't let go of a bad idea or at least attempt to listen. Apparently, he feels that (from a marketing perspective) the awning isn't visible enough from the street, where, he thinks, the umbrellas are more visible. My suggestion (as a marketing guy) is to bring back the awning and set up some umbrellas in the parking lot in front of the patio to draw attention. Accomplishes his objective of attracting attention, while maintaining the integrity of a very nice, quiet patio outside under an awning, allowing customers to dine out of the sun. Too bad he won't listen. We will have dinner elsewhere. My daughter's 19th birthday dinner is tomorrow night. We're going elsewhere."

[J&NS, 12/08] say: "Our first visit to this restaurant was one that will have us coming back again and again. My wife had been here for a number of luncheons and had spoken to coworkers who raved about this place. We arrived and were seated promptly and greeted by a waitress named Brittany. We started with the appetizer sampler platter for two, which consisted of clams casino, a couple of BBQ ribs, coconut shrimp, and stuffed banana pepper. All were very tasty, my wife loved the shrimp, and the ribs were my favorite. Nancy ordered one of the specials, which consisted of shrimp and scallops baked with three different cheeses in a white sauce. I ordered one of the specialties of the house: the strip steak (King) with lobster butter. Both were excellent. My steak was one of the best I have had. It melted in my mouth. My wife loved the seafood, as well. We shared each other's entree along the way and can vouch for how tasty both were! We saved room for desert, which was a decision maker. The vanilla mousse pie and the Oreo mint pie looked exceptional. But we both opted for the creme brulee and were not disappointed. The service was friendly and very good from the greeter, bartender, and coat checkers, right through to the waitress. Brittany was cheerful and very informative of the specials, and timely in checking how our meal was going. This was a friendly and warm restaurant, which we will be coming back to!"
---
The Pub.
209 N. Main St.
south of W. 3rd St.,
& north of W. 2nd St.),
City of Jamestown (southern Chautauqua County).
488-6036.
Cash only; does not take credit cards!

Bill says:

[12/6/14] After Santa and Mrs. Claus arrived at the Jamestown Gateway Train Station, I spirited Mrs. C away for lunch. We intended to eat across the street at Shawbuck's, but they were closed (on a Saturday afternoon with a major event going on?), so we went to The Pub instead, my first visit since they re-opened after a fire. The place is much brighter and cleaner. MER…oops!, I mean Mrs. C had the French onion soup, which had a good flavor, but the cheese was a bit disappointing. I had a daily special soup: Italian potato and kale, with an excellent flavor and large chunks of soft potato; it was a bit on the spicy side. Both soups were homemade. Mrs. C had sausage with meatballs; I had a turkey-cranberry wrap with a crispy pickle and chips—far superior to the tasteless wrap and limp pickle that I had had recently at Joe's Deli in the Elmwood Village neighborhood of Buffalo. With drinks and tax, our lunches averaged about $15/person.

[7/26/14] Has reopened after a devastating fire.

[3/12] Sandwiches, burgers, salads, soups, homemade pasta, snacks, desserts, and daily specials that are only listed on the chalkboards, but which usually include homemade, thin-crust pizzas. This is [MER]'s favorite hangout and place to eat lunch or even dinner when she's in town. The place to be if you want to meet the movers and shakers in Jamestown :-)
---
The Public House of Buffalo.
1206 Hertel Ave.
(east of Virgil Ave. & Delaware Ave.,
west of Lovering Ave. & Colvin Ave.),
North Buffalo (City of Buffalo).
551-6208.
In the former location of Cafe 1206 and Canvas@1206.

[EKo, 10/26/14] says: "A group of three of us went there on a Saturday night for drinks. It's located on a somewhat gritty part of Hertel (compared to further east of there). We didn't go there to eat, though we weren't presented with any option to do so (maybe it was too late). The decor is comfortable, the crowd is the kind you'd see at Cole's, and there's a large beer selection. The part I didn't like is that they're charging $6 a beer, which seems like a lot around here (except at Cole's), for the same beers that you can get elsewhere. It's a nice place, the staff were friendly; I just don't know if I'll be back, because I can get the exact same experience for less somewhere else."

[MarSt, 8/24/14] said: "The place was kind of casual, kind of minimal, but comfortable enough. We were disappointed with the menu: a small selection of salads, a couple of sandwiches, and maybe 1 or 2 burgers. They had a huge selection of beers, which doesn't interest me in the least. I opted for the Beer Cheese Soup, which was tasty: nice, fresh scallions on top, and good flavor. Sadly, they had no crackers. I asked, and they didn't have any; I'm used to having some kind of crackers available for soup. I also had the Grilled Romaine Caesar Salad: It was just a big hunk of romaine—with the inedible core still on it—a few, warm, bacon pieces, and a tiny bit of Caesar dressing. The romaine was even a bit tough (pretty much a 'wedge salad' without describing it that way). My companion had a Turkey Reuben: turkey, sauerkraut, and Thousand Island dressing. There were nice layers of—oh, wait—no layers of anything: a tiny bit of turkey, kraut, and dressing shoved into a wafer-thin piece of grilled bread; it was very skimpy and disappointing. The Turkey Reuben did come with fries, which were fresh and nicely seasoned, but they didn't make up for a disappointing sandwich. (We are used to Reubens piled-high with layers of meat and other ingredients.) A disappointing experience. I don't think I'll be returning there for dinner. The bar seemed nice, and I'd grab a drink there sometime."
---
Home | Intro | What's

| Contributors | Ratings Key | Catering | Cuisines | Locations | Outdoors | Waterfront |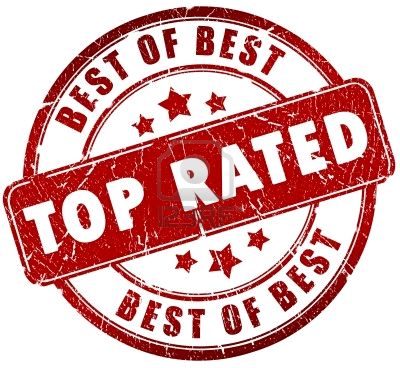 | Send a Review
---
Copyright © 1988–2015 by William J. Rapaport (rapaport@buffalo.edu)
http://www.cse.buffalo.edu/restaurant.guide/listp.html-20150906