Home | Intro | What's

| Contributors | Ratings Key | Catering | Cuisines | Locations | Outdoors | Waterfront |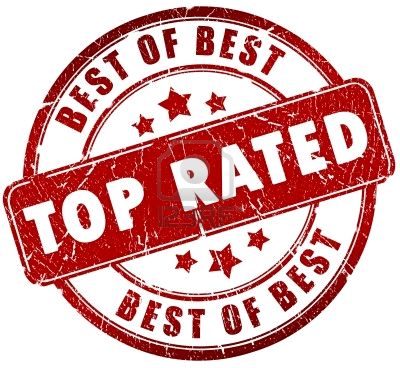 | Send a Review
---
Alphabetical Listing of Restaurants: Q
Last Update: Saturday, 27 December 2014
Note:

or

material is highlighted
---
Index:
Quaker Bonnet Eatery (Buffalo/West Side)


Quaker Steak & Lube (Town of Lancaster/Transit Rd.)


Queenston Heights Restaurant (Canada/Queenston)
Queen's Landing Inn (Canada/Niagara-on-the-Lake)

---
Key:
All phone numbers are in area code 716, unless otherwise indicated.
All locations are in Erie County, unless otherwise indicated.
---
Quaker Bonnet Eatery.
• Facebook page
69 Chenango St.
(west of Richmond Ave.,
north of W. Utica St.,
south of W. Ferry St.),
West Side (City of Buffalo).
884-0435 or 1-800-BUF-CHIP
[The management of Quaker Bonnet, 4/9/14] writes (in response to a Facebook query from me): "We reopened on the first [of April]. There are still a few bumps in the road, but we are open, selling cakes, frozen food, doing catering, shipping, and, of course, lunch—eat in or take out."

[WHN, 2/28/14] said: "Quaker Bonnet Eatery will close its Allentown location on 3/25 and reopen at 69 Chenango St. on 4/7."

Reviews from more than 10 years ago:

[GW, 1/05] said: "Eating at the QB is like having a home-cooked meal in your own kitchen. With the table seating a very comfortable distance from others, you can have a business lunch or a quiet lunch by yourself and enjoy a very satisfying meal. All the sandwiches are not skimpy, with a choice of fresh bread and the meats and cheese layered. Where else can you get a liverwurst with onion on a fresh roll? The personnel are also very efficient, friendly, and helpful. You can bring your family there and not break the bank. And, just think, it is good wholesome food, not like your fast foods. And, for dessert, a piece of pie or a cookie. Hits the spot. Also, there is a frozen-food take-out with the chicken pot pie. Delicious! Don't worry about parking; there is a parking lot behind the building."

[MG, 1/05] says: "I would like to add my 2 cents about places to eat in Buffalo. I have lived here all my life and consider myself somewhat of a "foodie". I think the "new" Quaker Bonnet fills an important place in Buffalo's restaurant selections. I always find the food to be fresh and of really good quality!! Having enjoyed the "original" restaurant, I was particularly pleased to have it resurface. It's like revisiting an old friend who has remained constant or even improved with age. Granted, the "old" place never had sweet potato soup with cashews, but there was also chicken noodle for the traditionalists. Both were really good. And if you happen to be a "frosting freak", theirs is without a doubt the very best. And I am definitely an expert on that subject!!! [Disclaimer:] I have known [the owner, Liz Kolken] for a long time. I always take Buffalo Chips as a gift to out of town friends. However, I would not write any review I did not believe to be true."
---
Quaker Steak & Lube.
6727 Transit Rd.
(south of Wehrle Dr.,
near the Regal Transit Center Stadium 18 & IMAX,
in the very northwest corner of the town,
near Harris Hill and Transit Corners),
Town of Lancaster.
204-9293.
Part of the chain.


[VJ, 12/26/14, 2:00 P.M.] says: "I just ate—correction: am still waiting to eat—at Quaker Steak and Lube. We have been waiting for our order for one hour. Finally, the food arrives. My husband got cheeseburger and fries; I got boneless wings and steamed broccoli. The food was soggy, and the service was abominable! We do not recommend this place, nor will we return."


[RM, 8/12] said: "I have had one awful meal after another in this place. I know it is popular, and I understand the attraction on Thursdays for the all-you-can-eat wing bar, but the basic food (burgers and sandwiches) I have found to be not very enjoyable. I now try to avoid it at all costs. I had previously had a similar experience at one in Erie, PA, so I suspect that it just is what it is. For me, not a place on my dine-out list any longer."

[PJB, 9/09] said: "Twice I have attempted to order wings and a side from this restaurant, and twice they screwed things up. The first time, I ordered extra crispy wings and confirmed with the order taker that I would receive extra crispy wings. They were absolutely raw at the bone. When I told them of this poor service, they told me that they were having problems like any business starting up. Tonight [9/12/09], eight months later, it got worse! I again thought I'd try Quaker Steak and Lube, and ordered take-out. Bucket of wings extra crispy and an order of fries. They took my name and number and told me 25–30 minutes at the Take-Out window. Thirty minutes, later I arrive at the Take-Out window, and I was informed that they have no record of my order, and, if I waited again, they'd fill my order. The Manager then told me that, if I wait a couple of minutes, they would produce the extra crispy wings—when I asked him how extra crispy could be produced in a couple of minutes, he informed me that he would take my order from someone else's order in house! So, to placate me, the Manager was willing to screw someone else over! At least the wings weren't raw—they were non-existent! Don't we deserve better service than what Quaker Steak & Lube has to offer? As the home of wings, I am shocked to see that Quaker Steak boasts that they provide the best wings in the USA! Too bad this rag-tag group continues to abuse their customers and provide such horrendous service. Hopefully they will do the right thing one day soon and just close down!"

[HPK, 1/09] said: "Just as a follow up to BMcWS's review, I have actually been there three times now, as I work very close to its location, and not had to wait at all: once for dinner, twice for lunch. I like the place; the burgers are good and so are all the other standards: fries, onion rings, etc., etc., etc. This is a chain, but I do feel it's "one step up" from many of the other chains out there. Warning: I took the "challenge": These are hot wings that are 150,000 SHUs on the hotness scale. They are known for this challenge. Don't think because you have had Duff's suicide wings, or anything else in Buffalo, that you will be able to do this. This is hot, hot beyond hot. They actually make you sign off on a legal waiver. It's not a joke. Knowing someone who works there, in the three or so weeks they have been open, there have been two ambulances there due to people eating these wings. These are at a level where they even warn you not to touch any other part of your body after or during eating them, for example, your eyes. (Please excuse this part...) There is a real case of a person (male) eating these wings, then going to the bathroom before washing their hands, and then having to go to the hospital. Fluid (milk is a myth) of any type does not help (milk is a myth). They do offer 32-ounce beers, which physiology helps after the fact (only $3.99). However, if you like spicy and hot, these hot wings are good, about five different flavors of peppers and spices; they tasted great. They are not just hot to make you want to pass out, they are really good. Yes, I would do it again for the flavor. It also helps that they put your name on the wall."

[BMcWS, 1/09] said: "We decided to try this new restaurant (part of a national chain) on a Saturday at 5. It was a complete zoo. We were told there would be a 45-minute wait. They gave us a pager, and we went out to the car, since the lobby was completely full of people. We came back in to check our status after half an hour or so, and they told us they had paged us three times and that the pager does not work outside the building. It would have been nice had they mentioned that when they gave it to us. There were so many people standing in that lobby, it had to have been a fire hazard, and there was no way we were going to stand there and be trampled for 45 minutes. We were seated at a table for 4—a table that should not be for more than 2, in my opinion (all the tables are this size, though). The chairs are uncomfortable, plastic, stack chairs. The restaurant is decorated with lots of race car items, and there are TV screens showing sports everywhere. Our table was near the bar, and it was very, very loud. Wings are their specialty, so the husband ordered some medium wings. Be forewarned—a single order of wings contains "about 10" wings we're told, not the usual 12 you would assume. He got onion rings with them. The wings were fairly good. They have about 20 different sauces to choose from. The medium sauce was not terribly hot. The onion rings were good—big and thick. The son got the kids' wings with BBQ sauce and fries. He also got a Skittles smoothie, which he thought tasted very artificial (not sure how it could taste any other way, though, since it actually has Skittles floating in it—note to parents—that seems like a choking hazard to me for little kids). The teenage daughter got "boneless wings", which are chicken fingers. She got honey-mustard flavor. It also came with bleu cheese (as did the wings, as well as some celery). On her plate were fries covered with cheese and bacon. Some ranch dressing came with that, which she assumed was to pour over it. She liked the chicken fingers but wasn't wild about the fries. She also had a strawberry "lube 'n' ade", which is strawberry lemonade, which she liked. I had a burger with cheese and bacon. I ordered it medium, and it was definitely medium rare, not medium. It was quite large and came with lettuce, tomato, and pickle. This also came with fries, which were pretty good. Everyone was given a piece of Twizzler candy and a hot wet wipe at the end of the meal, which is a nice touch. Service was actually pretty good, even though they were filled to the gills. Our total for 4 people was $43, which isn't bad. I do not think I would go back here. There was nothing spectacular. If we wanted wings, we would go someplace that is not a chain to get them—there are so many terrific choices like La Nova, Duff's, Mazia's and the Anchor Bar. The table size made eating very difficult. It was so small that, when the food comes, they move the center item (which holds menus and salt and pepper) onto the floor! How the waiters avoid tripping on that, I don't know. Other items on the menu include big hot pretzels, which looked pretty good; steak; salads; assorted sandwiches; and beer. Several tables had a 3-foot-tall cylinder of beer with a tap at the end of it."
---
Queenston Heights Restaurant.
14184 Niagara Pkwy.
(at Regional Rd. 61, north of the Queenston-Lewiston Bridge),
Village of Queenston (Town of Niagara-on-the-Lake, Niagara Region), ON, CANADA.
1-905-262-4274.
[WHN] says:

[9/08] "My wife and I went to Canada on Thursday with the intention of having lunch at the Niagara Culinary Institute. Unfortunately, they had a group luncheon and couldn't accommodate us. I should have known it's always best to make reservations or check first, even for a weekday lunch. So, we went to Queenston Heights instead. They no longer offer the multi-course, fixed-price meals that were on the menu last year, so we ordered à la carte items. To start, cream of mushroom soup for me, French onion and fennel soup for my wife. Both were delicious. Then I had a burger with Havarti cheese, and my wife had romaine salad with bacon and croutons. Our meals were very good, but the best part of Queenston Heights is the view, which, this day, included the Toronto skyline in the distance."

[5/07] "At lunchtime, Queenston Heights Restaurant now offers a four-course, fixed-price, "Taste of Niagara" menu for C$24, including three 56ml. (about 2 oz.) glasses of wine. On Memorial Day, the menu consisted of locally-made St. David's prosciutto with roasted peppers, cream of cauliflower soup with Ermite bleu cheese, a choice of skirt steak or sauteed chicken (my wife and I both chose the skirt steak), and cannoli filled with maple syrup mousse. There are about 5 choices for the wine flight, including two whites and one red, all whites in two different assortments), and two different red assortments. The food and service were very good. The portions are quite small, so hearty eaters would probably want to order something more substantial from the regular menu, but it was enough for a light lunch. For dinner, a five-course, fixed-price dinner with 3 glasses of wine is available for C$35, in addition to the à la carte menu."

[11/05] "Just across the Lewiston-Queenston bridge, Queenston Heights Restaurant overlooks the Niagara River gorge; Lewiston; in the distance, Lake Ontario; and (on a clear day) Toronto. The view is spectacular from its location on top of the Niagara Escarpment. This is one, and arguably the best, of a number of restaurants run by the Niagara (Ontario) Parks Commission. We had lunch here on Veteran's Day and found it to be excellent. We have had both lunch and dinner here previously, but not in about two years. My wife and I both ordered a delicious squash-bourbon bisque to start, followed by veal shanks braised in tomatoes. It was similar to a traditional Osso Bucco, but served over mashed potatoes and vegetables. Very tasty and very hearty. There were many other choices—chicken and beef prepared several different ways, several seafood choices, a vegetarian ravioli, etc. With two glasses of wine, lunch was about C$100, including 16% GST/PST and gratuity, but we didn't need dinner that night. The restaurant is open from March until New Year's Day, but has limited schedule in the "off-season", after most tourists have departed, so it's best to call first to be sure of their hours."
---
Queen's Landing Inn.
155 Byron St.
(at Melville St.),
Old Town Niagara-on-the-Lake (Niagara Region), ON, CANADA.
1-888-669-5566.
Online reservations available via OpenTable.com.

[WHN] says:

[8/11/14] "Saturday night, we had a wonderful dinner at Tiara, in Queen's Landing, NOTL. Although I've eaten in the hotel's casual (and less expensive) Bacchus Lounge, I have never dined in Tiara; and, although G has been there for brunch, she had not been for dinner, so it was a first for both of us. I ordered a bottle of 2011 Jackson-Triggs Niagara Peninsula Meritage (C$70), a Bordeaux-style blend of Cabernet Franc, Cabernet Sauvignon, and Merlot. Our server, Rose, brought amuses bouches of pastry shells with goat cheese and peach compote, which were very good. We shared a salad (C$12) of mixed greens tossed with lemon juice and truffle oil dressing. For her main course, G had sauteed Lake Ontario pickerel (a.k.a. Walleye) (C$35), with assorted summer vegetables and tomato coulis, which she said was delicious. I had duck breast (C$37), perfectly cooked to medium rare, with duck-leg confit in cannoli shells, and an assortment of wild mushrooms on the side. It was excellent, too, as was the service by Rose and her staff of helpers. We were too full for dessert, but had coffee (C$2.95). Note: The US-Canadian exchange rate is now US$1.10 per C$1.00"

[5/07] "Although we have eaten here before, this past Sunday we just wanted to enjoy the sunny day on the terrace overlooking the Niagara River and the NOTL Yacht Club. It was around 4 o'clock, so there were only a handful of tables occupied, and most people were having a drink and relaxing, not eating. We ordered two iced teas and enjoyed the view. Very pleasant."

[1/06] "We had a very pleasant lunch on 12/30 in the Bacchus Lounge, next to the more expensive and elegant "Tiara". We sat at a table right in front of the fireplace, which made it a warm and cozy experience on a cold and rainy late December day. The lounge has an all-day menu with items in the C$14-C$22 range. My wife had the Chef's Choice—or a similar name (C$14)—which consisted of samplers of four items from the regular menu—smoked salmon pizza, a half quail with a spring roll on the side, a large scallop in a tomato sauce, and two grilled shrimp. She thought all four items were very good. I had a burger and fries (C$14) served with caramelized onions on a parmesan roll. It was also very good. There is another section of the lounge which faces an outdoor patio, overlooking the NOTL harbor. The patio is open from spring to fall, depending on the weather, but it is also a nice place to relax and unwind on a warm, sunny day."
---
Home | Intro | What's

| Contributors | Ratings Key | Catering | Cuisines | Locations | Outdoors | Waterfront |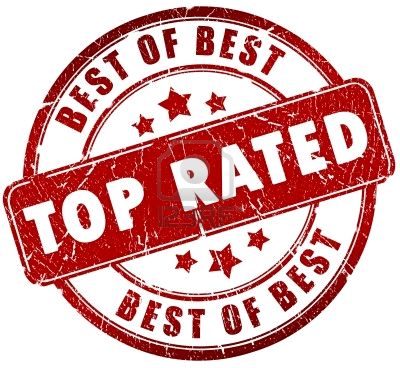 | Send a Review
---
Copyright © 1988–2015 by William J. Rapaport (rapaport@buffalo.edu)
http://www.cse.buffalo.edu/restaurant.guide/listq.html-20150604