Home | Intro | What's

| Contributors | Ratings Key | Catering | Cuisines | Locations | Outdoors | Waterfront |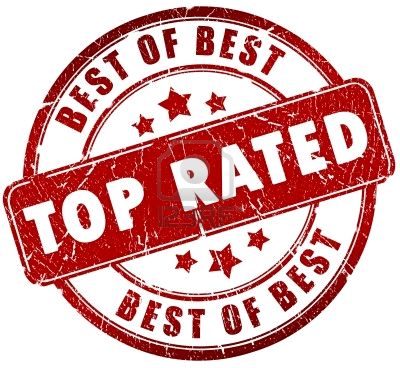 | Send a Review
---
Alphabetical Listing of Restaurants: V
Last Update: Tuesday, 17 February 2014
Note:

or

material is highlighted
---
Index:
Valle of Mexico (South Buffalo)
The Varysburg Hotel (Wyoming County/Varysburg)
Vasilis Express (Buffalo/Elmwood Village)
Venus Greek & Mediterranean Restaurant (Amherst/Eggertsville-University Plaza)
Vera Pizzeria (Buffalo/Elmwood Village)
The Viking Lobster Co. (Buffalo/Black Rock)
The Village Casino (Chautauqua County/Bemus Point)
(Youngstown) Village Diner (Niagara County/Youngstown)
(Tillman's Historic) Village Inn (Orleans County/Childs)
The Village Inn (Grand Island/Ferry Village)
Village Pub (Wyoming County/Strykersville)
Vineland Estates Restaurant (Canada/Vineland)
Vino's Italian Restaurant (North Buffalo/Elmwood Ave.)


[

] Vito e Vino (Amherst/East Amherst-Transit Rd.)


Vizzi's (Tonawanda/Kenmore)

---
Key:
All phone numbers are in area code 716, unless otherwise indicated.
All locations are in Erie County, unless otherwise indicated.
---
Valle of Mexico.
1586 South Park Ave.
(at the northeast corner with Alamo Pl.,
south of Abbott Rd.)
South Buffalo (City of Buffalo).
822-8880.
One of Andrew Z. Galarneau's (Buffalo News food editor) 10 most remarkable new restaurants for 2014.

[JPi, 12/27/14] says: "Went to Valle of Mexico for dinner on the strength of a Buffalo News review. Keep in mind that this is not in the most tony of locations, and parking is on the street. However, the quality and authenticity of the food make up for it. We started with house-made tortilla chips and salsa verde, both very good. An appetizer of guacamole hit the spot, as well. We both ordered chicken enchiladas ($11.25), one with salsa verde and the other with mole sauce. Both sauces were excellent. The chicken was very moist and tender, not easy in baked dishes such as these. The usual rice and beans were better than average. We had Mexican sodas with our meals, which were fine. They have no liquor license, so it's soft drinks; however, a table near us brought wine, which seemed to be no problem. We were forewarned that the wait for your food can be long, and it seemed to take a while for our entrees to arrive, but, in the end, we agreed that it was worth it. This is a small, family-owned restaurant, with great Mexican food, trying to make a go of it in a neighborhood not accustomed to this cuisine. Dinner for two came to $38.00; with the aforementioned wait for our entrees, the total time was just over 1 hour. We will do the drive from Amherst again soon. We just hope that success allows them to relocate to a more central location."
---
The Varysburg Hotel.
2486 Varysburg Rd. (Rts. 20A & 98)
(about midway between East Aurora and Warsaw, south of Attica),
Varysburg (Town of Sheldon, Wyoming County).
1-585-535-7692.
[DwH, 2/07] says: "Travelling to Buffalo almost weekly since February and wanted to pass along some impressions: Best fish fry on the planet. The go-withs are so-so, but the fish is magnificent: perfect and perfectly browned crust, tender, moist, flaky fish. Totally brilliant, and the folks are great."
---
Vasilis Express.
1066 Elmwood Ave.
(north of Bird Ave.),
south of Forest Ave. and Buff State),
Elmwood Village blue section (City of Buffalo).
886-GYRO (886-4976)
---
Venus Greek & Mediterranean Restaurant. —WARNING: PARTS OF WEBSITE PLAY LOUD MUSIC!
3500 Main St.
(in University Plaza, across from the UB South Campus),
Eggertsville (Town of Amherst).
831-8100.
Greek, Mediterranean, and Egyptian cuisine.

[HPK, 6/12] says: "We were about to go there for the 'hottest' food and were told they no longer serve it; too many issues now with having to have people sign waivers. I cannot confirm this past this."

In response to a reader's query about the spiciest food in the Buffalo area, [AZG, 4/12] replied: "The scariest spicy thing I have eaten in Buffalo restaurants in the last year is the homemade hot sauce at Venus, in University Plaza across from UB South Campus. The thick, brick-red liquid has a lot of chili flavor, but I found I could only use it in drops, like nitroglycerine."

[RRo, 2/12] said: "After my friend kept raving about how much her son adored Venus, we finally went in this evening [2/2/12] for some takeout Mediterranean. Expecting a brightly-lit, cafeteria-style atmosphere, based on some things we'd read, I was pleasantly surprised to find a more warmly lit decor—almost cozy feeling—with upbeat, ethnic tunes from the TV's music videos. Service was fairly quick, and the girl who took the order was very accommodating (thank you!). Since we wanted to try the Greek fries (yummy, steak French fries topped with feta cheese, onions, tomatoes, and a few other things), she let us upgrade the fries in our 'wrap special' at no charge, in exchange for not getting the bundled soft drink it came with (which we didn't want anyway)—awesome! We ordered a chicken shwarma wrap, falafel platter, chicken fingers w/fries (for the 8YO), and a Turkish coffee. The wrap was chock full, but it didn't resemble the flavorful shwarma I've had at any other restaurant; the meat tasted a bit more like I'd get in a Philly-steak sub (my GF said, 'It was like eating a huge wrap of…nothing! It has no taste!'). And the falafel surprised me: I enjoyed the texture, but it was heavy in Italian spices; with Falafel Bar setting the standard for the best falafel in the world (a '10' rating), I'd rate this falafel a '4' (my GF said, 'I think I might have liked it if I didn't know what falafel was supposed to taste like.'). The fingers were…well…fingers (they were fine, although the 'mild' sauce was more of a 'medium' and too spicy for my daughter). To the rescue: The Greek Fries were delicious :-) Oh yeah: the Turkish Coffee—average. I prefer to have a little cardomom in mine, and would have appreciated if they asked whether I'd like it sweetened. Would I go back? With new expectations, sure! I'd go back and try a few other selections to see how they compared, but my bar will be much lower next time I go."

[MIL, 9/11] said: "Venus offers decent Greek/Middle Eastern/Mediterranean take-out food at a reasonable price. It is a small, family-run business with a few tables, some Middle Eastern decorative accents, and a comfy-looking, den-like area with a couple of sofas underneath a widescreen TV playing Arabic (I'm guessing) music videos. This evening, my wife and I shared shish tawook (marinated chicken) and shish kofta (meatball) pita (or lavosh) wrap sandwiches along with a fatoush (toasted bread) salad. The tawook was tangy, and the kofta was tasty, but nothing really cried out 'This is ethnic food!': A chicken sandwich and a hamburger from an American-style, fast-food place would not have tasted much different. The fatoush was a basic, green salad with toasted (or possibly fried) flatbread chips mixed in. On an earlier visit, I tried the gyro sandwich, which was slightly skimpy in the meat department but good otherwise. Venus is not a destination restaurant, but for people teaching or taking classes at UB South or just passing by on Main St., it's a good alternative to Jimmy John's next door. It's also better and considerably more pleasant than the Felafel Bar extension that was briefly located just south of Main and Kenmore (where Sonora's Express is now located)."
---
Vera Pizzeria.
220 Lexington Ave.
(at Ashland Ave., 1 block west of Elmwood Ave.),
Elmwood Village yellow section (City of Buffalo).
551-6262.
Also see [WHN, 9/24/13]'s review of the James Beard House "dress rehearsal" meal at The Mansion, prepared by chefs from Bacchus, CRāVing, Torches, and Vera.

[AMB, 2/12] says: "Had a great visit to Vera Pizza a few weeks ago. We went early—they only take reservations till 6:00 P.M.—but it had been a long day, and I appreciated not having to wait for the table. There is a very fun cocktail menu, which we ordered from—even the ice cube was 'special': just one very large cube—and they took the trouble to concoct 'chocolate' milk for my daughter, made with Nutella instead of chocolate syrup, which they didn't have. Well worth trying at home, I think. We ordered garlic knots for an appetizer, which were delicious, and 3 pizzas—one with sausage, a traditional Margherita, and one with a savory tomato sauce and porchetta. My daughter thought the Margherita seemed boring when it came out, but soon pronounced it the most delicious pizza she had ever had and almost finished it. The other two were similarly good, though we thought the porchetta was our favorite. It is a fun spot—noisy and crowded even at an early hour, with good and inexpensive food (note that the cocktails cost about the same as a pizza, though). Worth a visit, but I suppose if you want to eat later, be prepared to wait a bit!"

[RHo, 1/12] says: "Last week, I went to Vera with a couple of girlfriends. They split the arancini, which was the size of a baseball. We each got a pizza. While there is a roasted veggie pizza served without cheese, I decided to order the fig jam, pear, prosciutto, and truffle oil pizza without the meat. I asked the waitress to have the chef sub whatever veggies he thought appropriate for the meat. My pizza arrived with roasted eggplant and a few tiny pieces of zucchini in addition to the listed ingredients, and it worked really well; the pizza was quite good. My friends ordered the pesto, goat-cheese pizza and the fennel pizza. One of my friends asked for some salt and pepper; I wouldn't have thought of it until she asked, but, once it was there, I added both to my pizza. It was only after I added the salt that I was reminded that the pizza had truffle oil on it—it really brought out the truffle flavor. The tiny salt shaker, by the way, had to be unscrewed and the salt shaken out in clumps. While not convenient, it didn't bother us terribly. At the end of the meal, I had a cocktail recommended by the waitress. It was lemon juice, seasonal berry puree, and St. Germain; it was good, and my two friends both thought it was great. There were quite a lot of seeds in the bottom of the glass in the end, but they didn't really interfere with the drink. The fancy old-fashioned drinks are about $10, but it was a nice treat. The ambiance is really unique, with the brick wall, old-fashioned light bulbs, and other interesting decor. It was nice experience."

[CSS, 10/11] said: "Vera is a chic, new spot specializing in handcrafted cocktails from the pre-prohibition era. The cocktails are $10 and well made. On a busy Friday night, it took patrons nearly 20 minutes to receive their drink orders from the snazzy-dressed guys behind the bartenders (also a throwback). Despite the long wait for beverages, the service was friendly and attentive. The interior is tiny, comprised of exposed brick, a handful of tables, and a very attractive bar. The food was forgettable. We didn't try the pizza, their other speciality. Rather, we opted for a bistro steak with polenta, ordered medium rare ($21) and a proscuitto-wrapped pork loin with smashed potatoes ($19). The steak was overdone, swimming in runny polenta. The pork was slightly better and came with roasted, not smashed, potatoes. Only OK for the price tag. No bread service. Would definitely return for drinks but probably not to eat."
---
The Viking Lobster Co..
366 Tonawanda St.
(at Austin St.,
north of Amherst St.,
south of Hertel Ave.),
Black Rock (City of Buffalo).
873-1079.
[8/28/14] Given 8 (out of 10) points by Andrew Z. Galarneau, Buffalo News food editor.

[BJC, 3/22/14] says: "A group of four of us went out to try this restaurant on a Saturday night. We had a reservation for 8; when we arrived, the table wasn't ready, but they were very accommodating and set us up in the waiting area, opened our wine for us, and gave us glasses (BYOB). We brought a few bottles with us, which is so much fun and cuts down on the bill. Each entree came with soup and salad. The soup options were clam chowder or gumbo. The soups were not a big hit; each one had a very powerful taste of cinnamon: a little odd, but I still liked the chowder—it was a light broth, not creamy. The guests who ordered the gumbo did not like the cinnamon, and it did not have much sausage, etc. The salad was great: They have two house dressings, one clam and one basil Caesar. Three of us got the clam dressing, and it was just a hint of clam taste; the rest was a cream-based dressing—it was excellent. The guest who got the basil Caesar also enjoyed it. We ordered clams casino and raw oysters; they were fresh and delicious. For dinner, each couple ordered a Viking Feast for one and one additional entree. The Feast consisted of a full lobster, crab legs, haddock, shrimp, and scallops. The other entrees that were ordered were paella and a dish called Far East, which had steak, scallops, and shrimp. The Feasts were very good; the only complaint was that the shrimp and scallops were just slightly overcooked, which made them not as good. The Far East was OK, not great: The steak was delicious, but, again, the scallops were overcooked, and it had a lot of rice. The Paella was not a traditional one: It didn't have the normal crunchy rice that you look for. The service was excellent; they came to our table many times to fill up water, etc. The BYOB makes it a lot of fun. One of the owners came over a couple times to chat with us and see how things were; she was very nice. Overall, the experience was a lot of fun; the food itself was good but not great. The bill for 4 people was $240 with tax and tip."

[DJM, 5/11] said: "I remember watching a piece one of the local news stations did on Viking. It definitely seemed like my kind of place (unpretentious visuals, allowing the quality of the seafood to speak for itself; BYOB policy is an added bonus). I was out of state at the time, but shuffled the information away, 'for later'. Fast forward a couple of years: I've been dining here, on average, at least once a month for the past six or seven months. I've come with friends, family, and my girlfriend; everyone, myself included, has loved the entire experience. I say 'experience', because there is much more than great food being served at Viking. Upon entering, patrons are greeted with a semi-lifelike, chef statue, jovially standing by a tastefully presented collage of 'relics from past patrons', that is to say, empty wine bottles that once accompanied great food and a great evening. (Note: This is a family-style place; you will be equally comfortable and welcome bringing a fine bottle of wine, a case of beer, or anything in between. I've been at both ends of the spectrum, and their ice buckets are more than accommodating.) From there, you are greeted by a wonderfully pleasant server, in a dining area reminiscent of a seafood house in a non-touristy part of New England. You will have a very intimate dining experience when the place is less busy, while laughter, chit-chat between tables, and a general sense of community is not out of the ordinary during their more busy times. Their menu is not large, but it is more than enough. My personal favorites include the Paella, Haddock Provencal, and the 'Ultimate Feast' (a metal platter ~3' × 3', full of various land and sea offerings, which is promoted as serving two; I split it with another, we both ate past the point of comfort, and we still took half of it home). Subtle seasoning accompanies some of the freshest seafood you will find this side of a wharf, portions are quite generous, and pricing is more than reasonable. Their BBQ ribs weren't the best I've ever had, but, hey, its a seafood house! Most dinners come with soup and salad; their gumbo is amazing, and the house clam dressing is equally impressive. Continuing with the unpretentious, family-style theme, one of the servers, himself of Asian descent, makes a few Asian-inspired appetizers (not on the hard menu but part of the verbal daily specials), while another bakes one of the most delicious cheesecakes I've ever had. The chef-owner, Jeff, and his son are frequently found socializing with patrons. We went during, but did not partake in, their Restaurant Week offering. Carmine (sp.?), the woman who usually takes phone reservations, recognized my voice when I called the night before. She apologetically informed me they would need to serve us at a more rushed paced; their goal was to turn tables in 2, as opposed to the normal 2.5–3-hour turnover. (No, this is not code for 'slow service'; I've been there with time constraints, and they have been very willing and able to serve quickly. Instead, the slow turn over is a wonderful way to enjoy a great meal, good spirits, and great companions, without being pushed out the door moments after taking that last bite, as happens quite often at many other establishments.) Addressing past reviews: Their website is up, functioning, and certainly appears to be accurate. In all, I would give the restaurant 3.75 out of 4 stars, if such a rating existed. Looks like I'll have to default to 4 out of 4. No, it's not fancy. No, you won't find eclectically prepared dishes. But, you will find wonderful people, great tasting food, a relaxed atmosphere, and you will be able to enjoy it all with the libation(s) of your choosing, sans restaurant markup. Enjoy!"

[MZ, 5/06] says: "The Viking restaurant has nothing to do with its website. It serves basically nothing: the day I was there, a fish fry, which, however, was better than most, but I came there wanting the plethora of choices on their lying website menu. The place doesn't have a liquor license and isn't worth dragging yourself to a neighborhood (Black Rock) that died 75 years ago. I come to Buffalo maybe 4 times a year to take my mother out to a good meal. Thanks a lot for nothing. (the only saving grace for her was that she grew up in this neighborhood, so she loved seeing her past, driving her around.) The review you have for this dump needs to be deleted. It's an out and out lie."

In response to [MZ]'s review above, the owner informed me by email that "our web site is inaccurate [sic!] as to all the items indicated and the prices but is being corrected. The items missing are fresh shell fish which recently due to harvesting conditions we didn't feel comfortable offering. As to pricing the site didn't reflect adjustments due to fuel surcharges or the inflated prices which are now being passed on to us from the producers." And he suggested visiting the following websites for further information: Buffalo Rising and Buffalo Bar Fly. My [Bill's] only question is this: If the website is inaccurate, why not shut it down until an accurate one can be posted?

[CJ, 1/06] says: "The food was unbelievable!!!! I had the steak, and my friend had lobster. Wow!!!!! It was out of this world. The owner, Jeff, was great. In fact, after talking with him, he took us back to see the holding tanks. It looked like 4 swimming pools! I will definitely be back to see him again!!! Great job, Jeff!!!!!!!!!"
---
The Village Casino.
1 Lakeside Dr.
(at the western tip of Bemus Point, on Chautauqua Lake),
Village of Bemus Point (Town of Ellery, southern Chautauqua County).
386-2333.
Same management as Wing City Grille.

[8/09] After our unfortunate experience at the Italian Fisherman, our party of 7 (4 adults, a 15-year-old, a 13-year-old, and a 10-year-old) walked down the street to this other restaurant on Chautauqua Lake. This one is much more informal, friendly, and considerably less uptight than the other. The food is not quite as good, but it has its moments, and we had a very enjoyable time. I had the grilled citrus salmon with basil pesto and honey, accompanied by salt potatoes and a side salad with balsamic vinaigrette. This is probably the most 'haute cuisine' item on the menu. It was quite good, though the salad (served as an appetizer) came with a plastic fork and no knife; regular metal cutlery accompanied the main course, however. One of our guests began with the Wing Sampler Platter: 15 wings with a choice of up to 3 sauces. He opted for Cajun and regular medium wings, which we all shared; they were excellent. (The owners also run the Wing City Grille in Fredonia, which my stepson tells me has fantastic wings.) My 13-year-old son had the Buffalo Wing Wrap: 'a soft tortilla stuffed with breaded chicken, tossed in medium wing sauce, with cheddar cheese, sweet onions, mixed greens and ranch dressing'; he liked it. Another guest had the tilapia stuffed with shrimp, scallops, and crab, with a lemon beurre blanc sauce and wild rice; it came a bit overcooked ('burnt' around the edges might be a less polite way to put it), but he enjoyed it. Others at our table had the fish fry and liked it. My son ordered an ice-cream cone for dessert: a standard cone, but with about 3 or 4 scoops of ice cream. We stayed long after our meal was over to enjoy the karaoke.
---
The Village Inn.
1488 Ferry Rd.
(east of South Pkwy., north of Beaver Island State Park),
Ferry Village (Town of Grand Island).
773-5030.
[FS, 8/10/13] says: "We went to the Village Inn with a large group on Friday night. They graciously accommodated us despite short notice. It is a small and homey place. It is not well lit at night, and it almost looks like a private home. We actually passed it by before making a U-turn and finding it. There is a nice parking lot across the street. This is very casual. The service was wonderful. We had a very competent and attentive waiter, who took pride in his job. Most of our group had various versions of a fish fry, and they looked really wonderful: impossibly large. My wife and I had salmon, which came with a salad, green beans, and a choice of potato or Creole rice (we had the rice). The salmon was cooked perfectly—flavorful and moist. If Western New York is a place of no illusions, this is the quintessential WNY joint. Excellent food without a fuss. Good beer selection: We had Burning River from Great Lakes in Cleveland; a favorite. In addition, the atmosphere was very friendly. I can't wait to go back!"

[JKl, 4/10] said: "Since moving to the Island last year, we have visited this restaurant on numerous occasions. They pride themselves on their homemade food, and you can really tell it when you eat there! We normally visit on Fridays for their fish fry, which includes your choice of potato (and their list of options is long!) and coleslaw for $10.99. The fish is a very large portion and is served with a delicious, crispy batter. Their curly fries are delicious as well! The Village Inn's French Onion soup is among the best I've ever had, and we also really enjoy the cheesy, garlic bread, which is served piping hot and cut up into small squares, perfect for sharing. Their homemade desserts are a wonderful ending to a delicious meal; their selection is always changing, and they are artfully presented with large portions, not to mention delicious! We've been back many times. Keep in mind: This is a small place populated by locals. If you show up at the 'wrong' time, expect a wait, and there is no large comfortable waiting area; so, if they are busy, we usually just leave and come back later. Service is always very attentive, and the staff is friendly, smiling, and welcoming every time."

[SAS, 10/08] said: "Positive: This has been a favorite spot for islanders for over the past 20 years. The Village Inn is best known for its daily selection of homemade soups, entree specials, and desserts. We visited there last Saturday for a quick lunch. My wife had a panini special with a cup of roasted tomato-and-red-pepper soup; mine was a 1/2-pound burger with the seafood bisque. Everything was delicious, though I thought that the bisque was not quite up to their usual high standards; it was very tasty, but a bit more watery than usual, though it was chock full of seafood. My wife thought I was being too picky, however, after she tried it. Full bar service; closed on Sundays."
---
Village Pub.
3974 Main St. (Rt. 78)
(between Sanders Hill & Minker Rds., southeast of East Aurora),
Strykersville (Town of Sheldon, Wyoming County).
1-585-457-7045.
[BL, 11/09] says: "Strykersville is a comfortable, small town in Wyoming County, east of Erie County, 15 minutes from East Aurora or 20 minutes from Alden. The Village Pub has been around for years and is good for casual dining including lunch or dinner. We are not sure if they do breakfast or brunch on Sundays. It has always been noted for a generous, delicious salad bar and a varied menu. We discovered that new owners had recently come on board. The salad bar remains similar, with minor changes. There is always a soup, tonight being a very good New England clam chowder. They used to have two soups, so customers not into seafood chowders could enjoy a soup, a good idea to continue. The new additions besides regular breads included pumpkin and banana breads, comfort food for November. They were great. The menu is still varied, and we think offers good eating. My spouse particularly enjoyed the Fettuccine Alfredo with chicken for $14.95 and thought it was one of the best he had ever had. Both the pasta and the tender chicken were flavorful. I liked my fish, choosing the panko-crusted selection ($10.95). My baked potato needed to be more that hot, steamy kind, where butter melts into it; it arrived more room temperature but was quickly reheated. After all these years, one of the two dining rooms, where we sat, is chilly during the cold months, A space heater is now being used. That is good. Keep using it. Overall, both meals were great, portions were generous, and the service very good. If I heard this correctly, the chef is recently from Montreal. It could be an interesting time for food in Strykersville. Pricewise, expect this to be more a $32 meal, including tax, instead of a $25 night out. However, considering the prices were always a tad higher at this establishment and entrees still include the quality salad bar, it will be worth a return visit."
---
Vineland Estates Restaurant.
3620 Moyer Rd.
(between Victoria & Cherry Aves., off exit 57 on the QEW, west of St. Catherines),
Village of Vineland (Town of Lincoln, Niagara Region), ON, CANADA.
1-888-846-3526.
Online reservations available through OpenTable.com.

[WHN] says:

[8/11] "Continuing our 8/13/11 Niagara Region day trip, my friend and I stopped in Jordan to visit Cave Springs winery and a few shops, then took a short drive through the Jordan Valley. We had a dinner reservation at Vineland Estates but, since we didn't spend as much time in NOTL as anticipated, arrived a half hour early, but had no problem getting a table on their outdoor patio, shaded by a giant tree (and umbrellas on tables that aren't beneath the tree). Vineland Estates often has one of the best scenic views in the Niagara Region, with Lake Ontario and the Toronto skyline in the distance on a clear day. Unfortunately, it was a hazy day, and, while the lake and a few sailboats were visible in the distance, Toronto was not. We ordered glasses of wine and were presented with amuse-bouches of smoked salmon on a crouton, topped by cream cheese and a hint of fresh dill: just enough to whet the appetite and very good. Although Vineland offers a 5-course, chef's-choice menu, there were dishes that even I (who will eat almost anything at least once) wouldn't try—like pig jowls. (Afterward, I looked it up and found that, in Italy, it's called guanciale, and is a type of unsmoked bacon. If the menu had said 'guanciale' instead of 'pig's jowls', I might have tried it, but it doesn't translate into English very well.) So we chose to order from the regular menu. To start, my friend had a summer salad of mixed greens, berries, and grilled red peppers, tossed in a red wine vinaigrette. I had foie gras terrine, with rhubarb preserves and slices of toasted chocolate brioche. Both appetizers were delicious, but, since I was served the brioche with mine, I didn't realize that we had never been served any bread, until my friend mentioned it. By then it was too late, since she had finished her salad. For main courses, we both had beef tenderloin, with potato gratin and local vegetables. My steak was cooked much more than the medium rare I had ordered—more medium to medium well—but it was still tender, and the sauce made it palatable."

[3/10] "We haven't been to Vineland in nearly two years, but, since it was a beautiful, sunny day with record-setting temperatures forecasted, we decided to go there for lunch on Saturday, 4/3. Their outside patio wasn't yet open for the season, but we did get a table at a window overlooking the vineyards and Lake Ontario, although it was too hazy to see much beyond the Port Dalhousie promontory in the distance. My wife and I shared a Bibb-lettuce salad with croutons, nuts, and roasted baby tomatoes tossed with a mild bleu-cheese dressing, then 'bouillabaisse' with shrimp, cod, scallops, mussels, and vegetables. This was not a traditional bouillabaisse made with fish stock, but was served over a thick, creamy, saffron sauce that was delicious."

[6/08] "We haven't been to Vineland in several years, but returned for lunch on Monday, 6/23. We chose their three-course, fixed-price lunch, now priced at C$39. The starter was fiddleheads and greens over a soft goat cheese that was somewhat like Buffalo Mozzarella. The main course was duck breast with red roasted potatoes, asparagus, yellow peppers, and orange wedges. Dessert was an assortment of chocolate and raspberry petit fours. Since it was a beautiful summer day, we ate on the patio, looking out toward Lake Ontario and Toronto, but it was a cloudy, hazy day, so you couldn't see much beyond the lake. It started to rain, and the staff quickly moved everyone to inside tables. It's expensive, but offers excellent food and service."

[11/05] "In our opinion, this is one of the best restaurants on the Niagara Peninsula. We've eaten lunch here at least once a year for several years, usually on the deck in summer, when the view of the vineyards and Lake Ontario is wonderful, but the food is just as good in fall and winter, the view is the same from the now-enclosed deck, albeit not as colorful, and the crowds are smaller. In addition to their à la carte menu, there's a three-course fixed price lunch for C$35, which, on our visit, included pumpkin bisque to start, a main course choice of mushroom fettuccine or venison, and apple strudel for dessert. My wife ordered the fettuccine, and I had the venison, and we shared some of each. Everything is made with seasonal Niagara Region and Canadian produce, meats, seafood, with wines from their own vineyard and other local ones. All the food was excellent, as was the service. (Except for the waiter "pushing" a C$70 bottle of Vineland Reserve Chardonnay.) For dinner, which we have not yet tried, they offer a C$70 five-course dinner (C$100 with wine pairings), as well as many à la carte choices."
---
Vino's Italian Restaurant.
1652 Elmwood Ave.
(between Amherst St. & Great Arrow Ave.),
North Buffalo (City of Buffalo).
332-2166.
[3/10] Listed as one of 41 "Restaurants We Love" by Buffalo Spree magazine.

[LFo, 4/08] said: "I've wanted to go to Vino's for a while and finally got to go there with three other people last weekend. It's a small restaurant with white tablecloths, although you can dress casual. Reservations are recommended, but we got there right when they opened at 5:00 and had no problem getting a table. Everything on their menu is reasonably priced, and everbody liked their meal. I had ziti with their homemade red sauce, and two of the other people I was with had their homemade ravioli. The fourth person had their special—a filet mignon and a pasta salad that he really enjoyed. He also got a side of spaghetti. The lady behind the bar was one of the owners, and her husband is the chef. She was very friendly and answered a few questions that we had. She made us feel like we were at home. She makes the desserts herself, so of course we had to try a couple of her cakes, which were sitting right on the bar. We tried the rum cake and a banana walnut cake. Both were delicious, and you could tell they were homemade. All four of us would go back there again. It is a welcoming, clean atmosphere, and the owners make you feel as if you are part of their family. The food was fresh and homemade, and the service was perfect. I highly recommend this place to anyone."
---

[

]

Vito e Vino.
9210 Transit Rd.
(south of Casey Rd.,
north of Muegel Rd.),
East Amherst (Town of Amherst).
213-2777.
In the former location of, first, the Amherst branch of Kostas (later renamed Salonica) and, more recently, of La Scala Ristorante (later renamed La Scala Ristorante by Rizzo's).

Same management as Rizotto Ristorante, Rizzo's Casa di Italia Restaurant, and Schnitzel & Co..

Italian; pizza, pasta, seafood.

Bill says:


[1/17/14], [2/5/15], & [2/11/15] We have eaten here three times recently. MER, JPa, SLD, our son, and our granddaughter had dinner here on a Friday evening in January. We had 6:30 P.M. reservations and were seated immediately, but we did have to wait about 15 minutes before anyone came over to ask about drinks; the rest of our service, however, was fine. MER and I had dinner on a cold February Thursday, with almost no one else in the restaurant. Service was excellent. And MER, a friend visiting from out of town, and I had dinner here late on a Wednesday evening in February. Excellent service by Justin. Over the course of those three meals, we have tried a variety of appetizers, entrees, and desserts. Here's a summary: JPa and I shared a half-dozen oysters, which came with 3 different sauces: mignonette, cocktail sauce, and a spicier, tomato-based sauce; they were very good, if a bit on the small side. House salads were very good. Our son had the burrata, which he enjoyed. MER and I had capreses, which were good, but needed a bit of salt. One evening, MER and I had the evening special soup: minestrone with sausage. I'm not fond of sausage, and my only experience with minestrone is Progresso's. This soup was unlike anything we've had before: chock full of flavor, with beans, Israeli couscous, the sausage, tomatoes, and other veggies. It was wonderful. But the portion—a huge soupbowl—was way too big for an appetizer. We "had" to finish it, because it was so delicious, but we were unable to finish our entrees! Finally, our out-of-town friend had the Caesar salad, consisting of two bunches of heart-of-romaine, plated cross-wise, with what looked like a rather thick Caesar dressing on them. She said that it was very good. For entrees, MER loves the pork braciole, which she has had many times now, and raves over each time, considering it better than any pork dish that she's had elsewhere—fall-apart tender and very flavorful (even though once it came at room temperature). JPa and our son had the filet, which they thought were very good. SLD had an evening special: pistachio-coated chicken breast, stuffed with goat cheese, in a wild mushroom sauce; she raved over it. Our granddaughter had a plain cheese pizza, which she declared to be the best that she has ever had! I had the Pesce en Cartoccio ("fresh cod baked in parchment paper, tomatoes, eggplant, zucchini, arugula, kalamata olives, fingerling potatotes"). It was good, but a bit bland. I have also had the Frutti di Mare ("shrimp, scallops, fresh oven-dried tomato lobster cream sauce"), which was delicious. Another time, I had the ravioli ("butternut squash, sage butter, shaved amaretto biscotti"). I'm not sure about the "sage butter"; the sauce seemed to be more of an oil-and-garlic sauce. The ravioli were excellent, but the sauce was a bit disappointing. As for desserts, our granddaughter had the ricotta cheese cake, and JPa and I have had the tiramisu, among the best I'd ever had: moist and sweet, layered, somewhat like a lasagna, with a chocolate topping. On one visit, we were offered a chocolate raspberry torte, but the waiter returned from the kitchen with the bad news that the last slice had been sold the day before. So he offered another dessert on the house; we shared the cassata cake: a wonderfully light and delicious cake, with raspberry sauce and a dollop of chocolate gelato (to make up for our original choice?). On our next visit, they had the chocolate raspberry torte; it was rather heavy, and not nearly as good as the cassata cake. With drinks and tax, our meals over all three evenings (including the pizza and the complimentary dessert) averaged just over $44/person. I will soon be announcing a slight change in my rating scheme, with 3 stars meaning "I have eaten here several times recently and have never (or only very rarely) been disappointed. The restaurant can be counted on to serve interesting specials and/or reliable favorites." On that (new) scale, Vito e Vino is definitely a 3-star restaurant!


[12/22/14] & [12/26/14] Two recent visits have shown a definite improvement, especially in service, but also in cuisine (though the food has always been good). MER, a friend, and I had dinner here on a Monday evening. As usual, no one was at the host station to greet us. But the good news is that they now serve real whipped cream, which the manager proudly came over to show us (and to give us a taste)! They also now have a "mozzarella bar", serving create-it-yourself combinations of various cheeses, sides, and condiments. And then MER, our son, and I had dinner here on a Friday evening (this time, we were greeted by a waiting host at the entrance); we each tried something new. We all began with the caprese, now a more classically prepared dish (as I mentioned in an earlier review): 4 large slices of tomato, mozzarella, and basil, with a balsamic glaze and a pesto sauce—very satisfying. MER had the Pork Braciole Marinara, stuffed with eggs, golden raisins, and pistachio, which she thought was excellent, even better than the filet that she had on the first of our two recent visits. Our son had the stuffed "airline" chicken parmigian, which he thought was also excellent. (A note on "airline" chicken: According to Wikipedia, it's "a boneless chicken breast with the drumette attached". But what an awful name, conjuring images of airplane cuisine! Locals should refer to it by its other name, "Statler" chicken, which at least has a Buffalo connection :-) And I had the whole grilled branzino, stuffed with lemon slices, and accompanied by "fingering" [sic!] potatoes, green beans, carrots, and one or two other veggies. It was the best fish preparation that I've had in a very long time. One word of warning, however: By 'whole', they mean "whole"—head included, so, if you're like MER and can't stand the sight of your food's eyes watching you as you eat it, you might ask them to remove the head before serving :-) For dessert, MER and I shared the cassata cake, which was heavenly: a wonderfully light, white cake with chocolate chips. Service both evenings by Glenn was excellent. Our dinners over the two evenings, with drinks and tax (before tip) averaged just over $50/person.

[9/21/14] MER and I had dinner here on a Sunday evening. Oddly, there was no bartender, and, as has been the case in the past, we had to wait several minutes for someone to greet us at the host stand (in fact, we had to seek him out). There have been some changes to the cuisine, if not the menu: The caprese now comes with large slices of tomato instead of the (too few) cherry tomatoes, and the house salad's advertised creamy balsamic dressing is now, indeed, a creamy balsamic; these are Good Things. But the rest of our meal was disappointing in two ways. One small way was a different aspect of the cuisine: I tried the pistachio-crusted rainbow trout once again, this time on purpose, having had an absolutely fantastic one (on this week's special menu) at YOLO a few nights earlier. There was no comparison: Vito e Vino's was dry and tasteless, with an insufficient amount of the lemon-beurre blanc sauce. It's not that the trout was bad (the first time that I had it, I thought that it was very good), but it paled by comparison. But MER's pork braciole was delicious. So Vito e Vino will certainly keep its star for cuisine, but it is unlikely to get a second one, because the service—to put it kindly—has not improved; it is slow and careless. And there was really no excuse for that: Only 2 or 3 other tables were occupied, and there were at least two servers; granted, one table had about 10 people, but our server (who was also that table's server) had help with them. With competition like YOLO and Rocco's down the road (at least equally good, perhaps better, food; far superior service), it's unlikely that we'll return to Vito. For the record, our meals (with tax and drinks—made by our server, by the way; you'll recall that no bartender was on duty—but before tip) averaged $37 per person.

We have had two dinners here recently, about 2 months apart, with somewhat different experiences. One constant seems to be good food with slow service. But, let's face, it: This is one of our go-to restaurants, so I am awarding them 1 star. If they can improve their service, I'll up that to 2 stars. Our most recent experience was on [8/23/14]: After taking our son off to college and after a long, tiring drive home, MER and I decided to have dinner here on a Saturday evening. MER began with the evening's zuppa del giorno, a minestrone with chicken-and-parmesan meatballs; I had a taste, and we both agreed that it was out of this world. I had the house salad, which, for the first time since we have begun eating here, really did have a creamy balsamic dressing, which was perfect. MER had the filet, excellent as always, and I had the catch of the day: scallop-sized monkfish portions separately wrapped in prosciutto, served with asparagus, over a corn risotto; the monkfish, asparagus, and risotto were excellent, but the prosciutto overpowered the monkfish, and I only ate a bit of it. We both had a blackberry tart for dessert, which was also excellent, though it could have used a bit more whipped cream or perhaps some gelato (of course, the small amount of whipped cream wasn't really cream (they still seem to be using Rich's fake stuff). Service by a very-overworked Glenn was excellent. Our meals (with drinks and tax, before tip) averaged a bit under $56/person. Two months earlier, on [6/26/14], MER, SLD, JPa, our son, and our granddaughter had dinner here on a Thursday evening. SLD and JPa began with house salads with "creamy balsamic" dressing, which, as in the past, did not seem to them to be either creamy or balsamic; JPa, in fact, asked for a side of Caesar dressing. I began with an evening special soup: porcini mushroom with white truffle oil; it was delicious. MER and our son had the caprese, ordered with extra cherry tomatoes. While we were enjoying our appetizers, Gerry (the manager) came out with a complimentary Margherita pizza with eggplant, knowing that we hadn't been thrilled with the pizza last time and wanting us to try a new crust; it was, indeed, much better than before and quite good. Our granddaughter had a plain cheese pizza, which she liked (along with a side of shredded mozzarella to keep her busy while we had our appetizers, and a side of cucumber to serve as her vegetable). Everyone else except me had the filet, which came with mashed potatoes and a medley of veggies (which were reported to be very good). The filets were uneven in quality: some warm, some hot; some cooked to order, some overdone. I had an evening special breaded monkfish served over polenta, with asparagus and some kind of tomato sauce; it was excellent (far superior to a rather dry halibut that I had had recently at Osteria 166). For dessert, several of us had the house-made Nutella-flavored gelato, and our granddaughter had a mint/chocolate-chip gelato; they are served with three small scoops, one of which is topped with an upside-down, sprinkle-coated, empty cone (so you can fill it with one of the scoops)—a very nice touch. The mint/chocolate chip gelato was delicious; the Nutellas were a bit on the frosty side. We told our server, and she comped the Nutellas. But it was a pleasant meal with good service. With drinks and tax, before tip, our meals (including the plain-cheese pizza, but not including the Nutellas or the eggplant pizza) averaged just under $44 per person (a bit over $50/person if you don't include the plain-cheese pizza).

[5/10/14 & 5/23/14] We've had two more meals at Vito e Vino. My current impression continues to be that their food is fantastic but that there are still a few—correctable—problems (mostly with service, a few with cuisine) that prevent them from reaching the heights. For appetizers, both MER and I have tried their take on a caprese; MER liked it, but I was less enthusiastic: I wouldn't really call it a "caprese" at all, especially since there was no basil. Instead, my plate had a huge ball of rather dry mozzarella, cut in half; 3 tiny, roasted, cherry tomatoes, and a bit of arugula with some roasted red peppers, in a balsamic dressing: very disappointing (it needed less mozzarella, many more tomatoes, and at least some basil). But we have had two really excellent soups du jour: a wild mushroom soup in a chicken-broth base (far superior to a mushroom velouté that I had had recently at Epic) and an Italian wedding minestrone, also in chicken broth, with veggies and pork-beef meatballs. MER has twice had the filet, which she describes as "dead on" perfect, accompanied by perfectly cooked veggies (asparagus, spinach, and string beans one time; a different medley another), some of which were in lieu of the potatoes that she didn't want. I have had one of the Cicchetti Small Plates: 3 pan-seared scallops over beans and pesto, with pork belly on the side; I skipped the pork belly, but the scallops and beans were very good, and just the right amount of food (for me). Another time, I had an evening special of scallops scampi served over fettucine, in a very light, tomatoey broth; this was exquisite—a memorable meal: perfectly cooked scallops and a heavenly broth. Our 9-year-old cheese- and pizza-loving granddaughter has had a traditional, plain-cheese pizza (with a specially requested side of grated mozzarella). She seemed to like it, but both MER and I thought that it was not as good as the pizzas at either the old La Scala or Rocco's down the road. For dessert at our most recent meal, MER and I shared a carrot cake that was clearly not made in house (it was good, but not great), served with (drum roll, please)…Rich's fake whipped cream. Come on! This restaurant boasts of housemade pasta, housemade gelato (by the way, I have realized that the "gerry-latto" on the bill on a previous visit is probably a pun on the manager's name!), and housemade burrata. Can't a restaurant of this caliber also handle real, housemade, whipped cream? (If they want something pre-made, what's wrong with Reddi-wip? At least it's real.) In sum, there have been a few missteps with the food (the disappointing caprese, the good but not great pizza—though both of these are a matter of taste, I suppose—and the fake whipped cream). But these are more than made up for by the rest of the cuisine. Now for the non-food downsides: On our earlier visit, the extra chair that they had given us to accommodate a third person at a table for two fell apart when MER sat down. New silverware was not brought to replace used ones that had been bussed after our appetizers. MER ordered a second vodka and soda after our appetizer, which did not arrive till after she had finished her entree (the excuse, with apologies, was that the soda machine was broken). Water glasses were never refilled. Our server (who only took our order, brought the apologetic vodka and soda, and brought our check; all other service was by others) never came to check on us. The garbage can in the ladies room was overflowing. On our later visit, service (by Samantha this time) was very good. (So, out of four visits, two had good service, and two had very poor service.) If they can get their non-food act together and bring it up to the level of the food, I might be willing to begin giving them stars. But they really need to do a bit better. Our meals (with drinks and tax, before tip) have ranged between $30 and $50 per person on average. That's a pretty wide range: The lower end probably reflects the inclusion of the less-expensive pizzas; the higher end is probably a more realistic figure. One other point that I find a bit disconcerting, but perhaps only because I'm so used to the ways of the old La Scala: When the host brings you to your table, instead of being directed into the main dining room (to your right as you enter), you are taken the roundabout way (to the left) through the bar area, then through the raw-bar/pizza-oven area. And one time we were seated in the bar area for no apparent reason.

[4/17/14 & 4/18/14] We have eaten here twice, recently: MER and I had an early dinner here on a Thursday evening. We pretty much had the place to ourselves, but I predict that that won't recur very often: We were very happy with our first experience. MER began with the caprese: a few cherry tomatoes and lots of mozzarella, along with roasted red peppers, capers, and arugula. The mozzarella was delicious, but it needed a few more tomatoes for balance. I had a house salad: greens, cherry tomatoes (which I sacrificed to MER's caprese), cucumber, and julienned carrots in a "creamy" balsamic (which was light on the balsamic and heavier on the oil, but very good). MER had the filet with garlic mashed potatoes and a mix of veggies; she thought that it was one of the—if not the—best filets that she has had: This, plus the ribs that she had recently at YOLO, were her top two entrees this year (so far). I had the rainbow trout: pistachio crusted, with fingerling potatoes and asparagus, in a lemon beurre blanc; it was excellent, but the portion was way too big (two pieces of trout). For dessert, we had a chocolate ganache layer cake with raspberry filling and (at our request) whipped cream; it was surprisingly light and very good. Friendly and knowledgeable service by Glenn, who, along with Gerry, the manager, informed us that all pastas and burratas are homemade, and that substitutions are welcomed. With drinks and tax, our meals averaged just over $52 per person, before tip. And, unlike Tappo and Aroma North French, it was wonderfully quiet, with soft music in the background, making for a much more pleasant experience than at either of those places. We returned the next night (Saturday) with SLD, our 9-year-old granddaughter, and one of her classmates. SLD began with the house salad, also commenting on the non-creaminess of the "creamy" balsamic dressing. MER had the caprese again, this time asking for extra tomatoes. And I tried the beet-and-blood orange salad, an exquisite combination of roasted beets, prosciutto, arugula, and orange slices in a light dressing. For entrees, SLD had the filet, which she enjoyed as much as MER had the night before. MER tried one of the "cicchetti" (small plates): chicken saltimbocca—about a half-dozen or so pieces of chicken on skewers, with proscuitto, sage oil, and arugula; she thought that it was excellent. I had the cioppino, with shrimp, clams, mussels, cod, and lobster, in a tomato ragout with polenta; it was one of the best cioppinos (cioppini?) that I've ever had: lots of seafood; a rich, garlicky broth; and the polenta made a nice way to sop up the broth at the end—a memorable dish. The kids shared a "traditional", plain-cheese pizza; they gobbled it all up, but, to us adults, it looked rather greasy, with the cheese in a layer over the sauce, not well mixed in. The kids had the chocolate-biscotti-flavored gelato, and I had the tiramisu-flavored gelato: Each consisted of three egg-shaped scoops. It was good, but not great (a small oddity: on our bill, these were listed as "gerry-latto"; is that a brand name?). MER had a chocolate cheesecake with cherry sauce and what was advertised as whipped cream but was really—according to our waitress—Rich's non-dairy topping (i.e., a form of Cool Whip). Really? In a high-class restaurant such as this? Service tonight (a busier night than last night) was surprisingly slow (a very long wait between appetizers and pizza, and an even longer wait between the pizza and our entrees), and it was a bit slapdash (dishes and silverware not completely bussed between courses), despite the fact that our waitress had at least two busboys helping. So, there are some things that need a bit more work. But the food is worth it! Our meals, including the pizza, drinks, and tax, averaged a bit over $57 per person (without the pizza, it would have been closer to $60 per person). (By the way, the waterfall is working again :-)
[DGB, 4/22/14] says: "On April 19, my wife and I went to Vito e Vino, in part because it is around the corner from our house, and in part because it is being managed by a long-time friend, a former co-owner of Trattoria Aroma. My earlier gripe with the former iterations [La Scala Ristorante and La Scala by Rizzo's] was that it is a large space, without the intimacy that we enjoy in a fine-dining restaurant. The décor and seating are improved, however, and the space is comfortable, if not intimate. It is, luckily, nowhere near as loud as is the new Aroma North French. After a relaxing glass of wine at the bar, we were seated in the atrium, which afforded a nice view of the dining area and bar. My wife started with the 'deconstructed' Caprese salad ($8.50), with a ball of fresh mozzarella, cherry tomatoes (which appeared to be slightly roasted, and delicious), arugula, and a balsamic drizzle; if there was any complaint, it could have used a drizzle of olive oil, but I suppose that can be added. Speaking of olive oil, none was provided; however the bread (3 small pieces, bland and not warmed) were offered, with a plate of oil and balsamic. I started with a very tasty Caesar salad ($8.00): nothing special, but a good basic starter. My wife ordered the house-made Bucatini Pomodoro ($15.00), which was excellent, with a rich tomato sauce and a generous dollop of homemade ricotta. The highlight was my slow-roasted Pork Braciole ($18.00): 2 tender, stuffed roll-ups, served with the same bucatini and rich tomato sauce; that dish alone made the visit worth it. Desserts were limited (for now?) to a selection of gelatos or cheese cake. We were given servings of Nutella (rich, with little chocolate bits) and pistachio (light on nuts, but very smooth and creamy). Both were excellent. Our server, Chris, was very friendly and personable, knew his menu, and was attentive without hovering. The bill, before tip, was just under $40.00 per. It is a more basic menu and approach than, say, Aroma, but a very good alternative. We will definitely return."
[GOw, 4/3/14] said: "We had been in mourning for the past year and anticipating the reopening of this place on Transit. We had been to the former La Scala a number of times and always had good meals. We learned that the Rizzo family had purchased it, kept it open for a short time, then decided to close down and reinvent it. The place has made some changes, most notably a raw bar. The former, quirky (Picasso-like) artwork is gone, replaced with more typical ones. The waterfall remains, but not working. Service was very good, with perhaps just a touch of nervousness. I believe that they have just been open 2 weeks. We ordered a bottle of Pinot Noir ($35), and we were served a typical loaf of Italian bread with EVOO-balsamic dipping sauce. This may be the only reservation we had with the meal: I like the bread warmed, but they are keeping it on a serving table in the center of the dining room with plates, silverware, and glassware. Restaurant Week specials were ambitious and well done. We started with a Crab Pollette: very nice little morsel resembling a crab cake, with a delicious marinara sauce. Our pasta dish was lobster cannelloni. J thought that the flavor of this sauce resembled the greatness of San Marco's; it was great sopped up on the bread. We ended with the Cioppino with shrimp, scallops, cod, clams, and mussels over grilled polenta. This was delicious: The broth was flavorful, and we had ample fish, shrimp, and crab; we don't think we saw any scallops. No worries; it was excellent. I'm not sure that polenta has ever excited me before, but this was really good: crispy on the bottom, and a perfect accompaniment to the broth. We will be back soon. They had no problems letting us split one meal. Cost was $70 with tip."
---
Vizzi's.
967 Kenmore Ave.
(between Colvin Blvd. & Starin Ave., 3 blocks west of St. Joseph's Collegiate Institute),
Village of Kenmore (Town of Tonawanda).
871-1965.
[MTC, 10/11] says: "Bar Food Quick Score: 4 out of 4; score is relative to other restaurants in the 'pub/bar-food category'. Payment: Cash only—$3 ATM fee. Notes: I'm not sure if I went to the right Vizzi's after reading about the place on Bill's Restaurant Rap (-aport) Zing! Buffalo loves its burgers, fries, and beers, and often the best spot in Buffalo is a hotly contested topic. I have been to Vizzi's twice in the past month and find it to be the best combination of burger and fries in Buffalo. It's better than Ruzzine's Rock Bottom, Sterling Place, Grover's, and Papa Jake's (in its heyday—it has gone downhill since new ownership took over). Service: This is a neighborhood bar/restaurant, and the service was appropriate for the atmosphere. Vizzi's features the classic mix of professional servers and high school/college help. Entrée Item: Monster Burger with Bleu Cheese and Bacon w/ Fries (x2: we ordered the same thing). Description/Opinion: The Bun—Vizzi's offers an incredibly fresh Costanzo Roll (pretty sure I'm right about the Costanzo Roll) that proved the ability to stand up to the sheer size of the monster burger. The Burger—I tried to order the burger medium-rare but opted for medium when I was informed by the waitress that the word 'rare' was kind of frowned upon in the place. When the nicely seasoned burger arrived, it was a very nice, juicy, deep pink. The Cheese—I opted for the crumbled bleu cheese, and the proper amount of cheese was on the burger. It's a half pound of meaty deliciousness, so they needed a fair amount of cheese to ensure that it wasn't lost in the mountain of meat. Toppings—onion and bacon: The bacon was crispy but not burnt and was a nice pairing with the bleu cheese, not like bacon on a burger is rocket science. Onion is onion, and I don't do the whole lettuce and tomato thing. The Fries—The fries were great: cut in house and fried twice, which is really the only way to do it. The fries were soft on the inside and crispy on the outside. They pitch this as the 'Monster Burger' but fail to mention the 'Ocean of Fries'. Overall: Vizzi's is your classic neighborhood bar where the locals come out for some beers and food. The bar won't have the best beers on tap, the menu isn't progressive, it's not the hippest place to hang out at, but it has damned good food. Vizzi's scores a 4 in the bar-food category, because it is spot on in the 3 categories that matter: good prices, great grub, and cold beer."

[DGB, 2/11] said: "I finally had an occasion to be in the neighborhood of Vizzi's on Feb. 24th and was anxious to give it a try. As a neighbor and devotee of Grover's on Transit, I had a hard time accepting that anything could top their burgers. I arrived early (around 5:30) in the misguided belief that there would be no problem snagging a seat at the bar; wrong! There was a line to sit at the bar, but I was able to get one of the 10 tables in the 'dining area'. The comparison to Grover's was inevitable, and a clear winner is near impossible. Vizzi's bacon-cheddar burger, while perhaps marginally smaller than Grover's, was much larger in taste. They tell you up front that they don't do rare, so I went for medium-rare; it arguably was more medium than rare, but it's difficult to quarrel with the result. It came to the table hot off the charcoal grill (no griddles for them!) with a wonderful (if questionably carcinogenic) crust, and tons of flavor. The biggest surprise, however, was the mountain of hot and crispy fries covering the entire plate—about the equivalent of anyone else's 'Basket o' Fries'. At around $18 for a Monster burger and 2 frosty colds, it was a bargain to be repeated often. Oh, and, like Grover's, no credit cards accepted."

[NvH, 8/10] said: "My wife and I love this place. Awesome staff, with great service. Yes, you will wait a while for your food, but when you know what's coming, and the beer is cold and very well priced, then who cares? I don't order fries anywhere else but at Vizzi's. Hands down, the best I have ever tasted. The Monster burger has always been cooked to my satisfaction, and the roast-beef sandwich is superb. You can get by with two dinners and a couple of drafts each for under $25. Oh, and did I mention you will bring enough back home for a filling lunch the next day?"

[JBS, 5/10] said: "My husband and I went to Vizzi's on Friday night [5/21/10], home of the (self-proclaimed?) 'best burger in Buffalo', and we will never return. The service, while pleasant enough, was quite slow, but I understand they want to take the time to make a 'great burger'. Well, that would've been OK if the burger had been great. We both ordered ours medium (since we were told that it wasn't possible to get it medium-rare), and what we each got was a charred, hockey-puck-looking thing that had no pink and, worse, no juice! It was as dry as I would imagine a hockey puck would taste, too. I would have sent it back, but it took over 1/2 hour to get it in the first place. The fries were good, but the burger was so bad that I had to drench it in ketchup just to be able to swallow it. Whoever is touting this place as any sort of 'best burger' joint is way off base. It was such a disappointment and a tremendous waste of calories!!!"

[BJC, 1/10] said: "A friend and I went to Vizzi's because we were in a mood for a burger and this place has the self-proclaimed Best Burger around. We had been here one other time and thought it was decent and cheap, so we came back. But this time was a disaster. We arrived at 7 P.M., and there were only about 8 people in the entire dining room. We promptly ordered two cheeseburgers, medium. After 15 minutes of waiting, the waitress came by and asked if we wanted a refill on our sodas because they were empty. She refilled them and said our food would be done in just a couple of minutes. 10 minutes later (25 minutes total), we still had not gotten our food, and an additional waitress was speaking to a nearby couple who had just sat down. I don't normally like to complain about food or the wait, but this was crazy, so we flagged her down and asked her to check on our orders. She was very defensive and said that they normally take about 20 minutes to cook and that they would be out shortly. Then, at 7:45, waiting a total of 45 minutes for a cheeseburger, the second waitress brought out the food of the couple that had sat down 20 mintes after us. My friend had become extremely agitated; the second waitress came by and asked surprisingly if everything was OK. I said, 'No; we've been waiting 45 minutes for a burger, and the place is empty. Is something wrong in the kitchen?". She became very snooty and said that nothing was wrong and that it would be out in a moment. We were fed up, so we just left. If the waitress had just said she was sorry, then we would have stayed. But she continued to have this attitude that I was a jerk for wondering why a cheeseburger takes 45 minutes to cook in an empty restaurant. If she had just said sorry and that there was an issue, it would have been fine. Slow service is one thing, but rudeness on top of it is unacceptable. I will never return."

[CLHe, 9/09] said: "Four of us visited Vizzi's on 9/23/2009, and all ordered burgers. They were incredible!! I don't know what seasoning they put on them, but it really added a lot. We all ordered them medium, and it was great to be able to have a burger nice and pink on the inside. Very flavorful. The hand-cut fries are wonderful. The portions are so large that it is tough to decide whether to eat all the fries while they are still hot, or dig in to the burger. I opted for the fries first! This place serves great burgers and fries at an amazing price. Will definitely be returning."

[BaS, 7/09] said: "Advertises 'the monster burger' out front. My husband stopped there recently with a friend and loved the burger. We went to Vizzi's 7/2/09 around 5:00 pm. The restaurant has a lively bar; the eating area is in view. I had no choice but to get the Monster Burger; my husband got the fish fry. And the burger was huge! Very juicy, grilled to medium as ordered. It came with very large plate of fresh cut fries. My husband started with Chicken Wing Soup, which had a nice tang to it. The fish was breaded, a large piece, and came with those hand-cut fries. Our waitress was the owner's wife, and it turned out she went to high school with my husband. Of course; it's Buffalo. You always run into someone you know. The food was good; we will go back."
---
Home | Intro | What's

| Contributors | Ratings Key | Catering | Cuisines | Locations | Outdoors | Waterfront |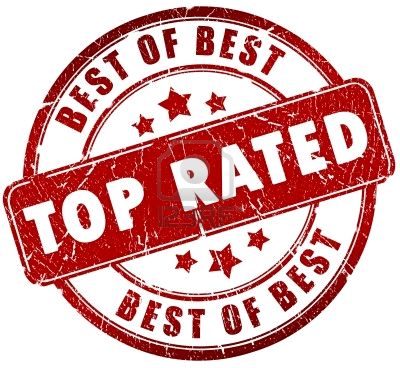 | Send a Review
---
Copyright © 1988–2015 by William J. Rapaport (rapaport@buffalo.edu)
http://www.cse.buffalo.edu/restaurant.guide/listv.html-20150217