Home | Intro | What's

| Contributors | Ratings Key | Catering | Cuisines | Locations | Outdoors | Waterfront |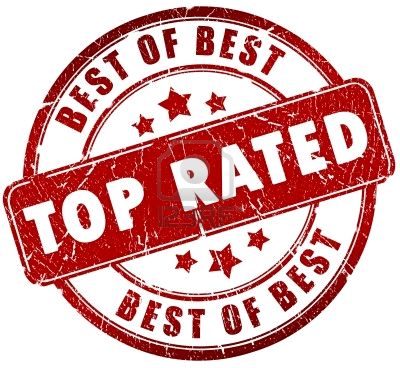 | Send a Review
---
Alphabetical Listing of Restaurants: H
Last Update: Tuesday, 8 September 2015
Note:

or

material is highlighted
---
Index:
(Bob & John's) La Hacienda (North Buffalo/Hertel Ave.)
La Hacienda Brighton (Tonawanda/Brighton)
La Hacienda of New York (Niagara County/Niagara Falls, NY)
Hamlin House (Buffalo/Allentown)
Handlebar at the Hub (Downtown Buffalo)
Happy Jack's Restaurant (Canada/downtown Fort Erie)
Hard Rock Cafe (Niagara County/Niagara Falls, NY)
The Hatch Restaurant (Buffalo/Downtown Waterfront)
Hayes Seafood House (Clarence/Harris Hill)
Helen's Kitchen (Clarence/Harris Hill)
Henry's at Kleinhans (Buffalo/Allentown)
Hibbard's Custard (Niagara County/Lewiston)
Hideaway Grille (Niagara County/North Tonawanda)
Hillebrand's Winery Restaurant (Canada:Niagara-on-the-Lake/Virgil)
Hillview Restaurant (Lancaster/Depew)
Hoak's Restaurant (Hamburg/Athol Springs)
HobNob Restaurant & Wine Bar (Canada/Niagara-on-the-Lake)
The Hollow Bistro & Brew (Clarence Hollow)
(The Original) Honey's (Amherst/North Bailey-UB North Campus area)
Hong Kong Buffet (Niagara County/South Lockport)
Hong Kong Chinese Restaurant (Cheektowaga/U-Crest)
The Howling Rooster (Tonawanda/Kenilworth)
[

] Hutch's (Buffalo/Delaware District)


Hydraulic Hearth (Buffalo/East Side)

---
Key:
All phone numbers are in area code 716, unless otherwise indicated.
All locations are in Erie County, unless otherwise indicated.
---
La Hacienda Brighton.
900 Brighton Rd.
(east of Eggert Rd.),
Brighton (Town of Tonawanda).
832-3026.
---
La Hacienda of New York.
3019 Pine Ave.
(at 31st St., west of Hyde Park Blvd.),
City of Niagara Falls (Niagara County).
285-7227.
[3/10] Listed as one of 41 "Restaurants We Love" by Buffalo Spree magazine.

[4/07] Listed as one of Buffalo's "27 Best Restaurants" by Buffalo Spree magazine.

[CSS, 5/11] says: "This is my new favorite pizza in WNY. Extra thin, crispy crust, perfectly topped & cooked. Ingredients tasted extremely fresh, including the salads we ordered, which were dressed with homemade Italian vinaigrette. Friendly service. Wonderful. Closed Tuesdays; cash or check only."

[WHN] said:

[1/11] "Buffalo Spree had a 'Pizza Showdown' in their November issue, which I didn't see, but found online. Starting with 16 pizza places, eventually Romeo and Juliet's on Hertel was picked as the best, with La Hacienda, Niagara Falls, 2nd."

[9/10] "Went to La Hacienda on Saturday night, 9/5/10, with a family group of 11 to celebrate four birthdays falling between September 4 and September 8. Except for take-out a year ago, I haven't had La Hacienda pizza in many, many years. Maybe my tastes have changed, but it wasn't as good as I remember it being a long time ago, mainly because the crust was rather doughy. Four pizzas were ordered—plain cheese, Italian sausage, pepperoni, and hot banana peppers. I tried a slice of each, except for the hot-pepper variety. They use fresh mozzarella, house-made sausage and tomato sauce, so the toppings all had good flavor. But the pizzas weren't sliced through, and had to be sliced through at our table. Before the pizzas, we had 'beans and greens' soup, salads with house-made Italian dressing, and fresh Italian bread. My niece brought an ice-cream cake for dessert, which the restaurant obligingly put in their freezer. Someone else brought a birthday-cake-sized donut, complete with frosting and decorations, from Paula's Donuts, which they said are always available from Paula's; Once again, as with the ice-cream cake, La Hacienda was kind enough to provide plates and utensils."

[8/09] "My wife is a Niagara Falls native, and we occasionally went to La Hacienda when we were dating. I remember their pizzas being excellent, so when we were invited to our niece's home for a birthday party featuring La Hacienda's New York-style pizzas, I was looking forward to it. Unfortunately, the pizzas were barely warm, and the crusts were rather chewy. I'm sure the pizzas would have been better if they were eaten at the restaurant while they were fresh from the oven."

[RV, 7/06] said: "I really didn't know how to contact anybody to tell them how much I miss WNY food, especially, pizza. My wife and I moved to Ft. Myers, Florida, three years ago and are going back to Niagara Falls for the first time since moving, and we really miss the pizza, wings, and subs. You have the LaHacienda on your list in Niagara Falls, and I can't wait to get there and eat any of their food, especially the pizza."

Review from more than 10 years ago:

[AJB, 8/02] said: "Looks can be deceiving. This sit-down pizza & pasta place with a nondescript exterior and a Spanish name is good for a couple of reasons. First: Since moving to Buffalo from Southern NY via Boston, I have found that a sweet tomato sauce that is strained & processed of any resemblance to tomatoes is almost de rigeur throughout WNY Italian restaurants. La Hacienda uses a sauce that tastes homemade and boasts actual chunks of tomato. Very good. Secondly: It makes a simple thin-crust pizza that tastes excellent and is not too greasy. In fact, I don't know what they bake it in, but it closely rivals the brick-oven pizza at Carmine's on Transit. The owner (Aldo) is very friendly."
---
Hamlin House.
432 Franklin St.
(inside the American Legion post, between Virginia & Allen Sts.),
Allentown (City of Buffalo).
885-8084.
[DGe, 10/19/12] says: "Hamlin House is inside the architecturally wonderful American Legion Troop 1 Post, just south of Allen on Franklin. I was there with a colleague for lunch on 10/19/2012. The service was prompt and attentive. The restaurant is large but comfortable; it was three-quarters full and quiet enough for easy conversation. The room is beautiful, with lots of molding, a fireplace (no fire), and a big old bar; it had plenty of Halloween decorations. You get the feeling that every holiday is decorated by a committee of grandmas. I mean that in a nice way: Grandmas care about that stuff. There is a seemingly well-stocked bar, although it could be lots of schnapps and crème de cacao from the 70s; we did not order, but it had that look. I had a fish sandwich with a side of macaroni and cheese. The fish was a half a haddock, on a fresh hard roll. The fish was lightly beer battered, was not overcooked, and there was no grease; the roll was crusty outside and soft inside. It was a good sandwich. The gooey, cheesy mac-and-cheese was great, as long as it doesn't clog an artery. Overall, this was as good as any pub sandwich, but for $5.95 it was outstanding. My colleague had a BLT, 3 or 4 thick slices of well-cooked, but not dried-out, bacon; lots of fresh tomato; and a couple leaves of lettuce. Again, a nice sandwich in any diner; for $3.75, it was outstanding. The service was attentive: We had soft drinks one minute after we were seated, the sandwiches came in five, and the waiter checked on us twice and cleared our dishes promptly. Next time, and there will be a next time, I am going to try the grilled-chicken chopped salad. If you can keep in mind that this is a VFW post, not a trendy new Allentown eatery, I don't think you will be disappointed. If there is a better value in Allentown, I have not found it. They have a full Sunday breakfast menu, no dinner. Oh, and if you have one, there is a list you can sign to be faxed specials."

[WHN, 5/12] said: "Hamlin House is an 1865 mansion that is primarily a banquet facility, but serves lunch weekdays, dinner on Friday, and breakfast on Sunday. Recently, they offered a Groupon deal, so G and I went for dinner Friday night, 5/18, more to see the building restoration than for the food. I had never heard of Hamlin House, but G thinks it used to be a VFW post, where she had attended some group functions. Actually, it is still an American Legion post, which I didn't know. Their website says the restaurant was named for the 'Best Fish Fry' in Buffalo at the Taste of Buffalo for four years, so I had that—breaded and fried haddock, with French fries, cole slaw, and macaroni salad. It was good, but not the best fish fry I've ever had. Batter-fried, broiled, and Cajun-broiled are also available, as are other variants, such as Italian-seasoned. A number of seafood, chicken, and beef dishes are on the regular menu, plus several nightly specials. G chose the haddock Francaise [sic; that's how it's spelled on their website], coated with egg and baked, a lemon and white wine sauce, accompanied by skin-on boiled potatoes with butter, plus cole slaw and macaroni salad. She thought the potatoes were the best part of her meal. The Groupon deal included a salad bar, which was a typical salad bar from the era when salad bars were in vogue. The wine selection is minimal. G had a glass of cabernet, while I had a glass of chardonnay. Both can only be described as of poor quality, but inexpensive. G switched to 'chablis' for her second glass. I thought that US winemakers had agreed years ago to stop calling generic white wine that was not from Chablis by the name 'chablis', but apparently not all of them have. The two rooms of the restaurant were crowded, the service was good, and the cost for both dinners and two glasses of wine each was $37.00, including $17 for the Groupon voucher. Food was not awful, but we won't go again."
---
Handlebar at the Hub.
• Facebook page
149 Swan St.
(east of Berrick Alley, Oak St., and Coca-Cola Field;
west of Michigan Ave.),
Downtown Buffalo.
259-9632.
[WHN, 2/18/15] says: "We had not been to HandleBar, a bicycle-themed pub on the ground floor of the Apartments at the Hub building. Parking is very limited, but we found a spot on Michigan, near the corner of Swan. I saw on their website or Facebook page that they were offering jambalaya for Mardi Gras, so, in advance, I decided to have that. Other menu choices include flat-bread pizzas, stuffed baked potatoes, a variety of rice bowls, salads, charcuterie, and desserts. G had a golden beet salad with kale, pecans, and red onion, over curried quinoa, with balsamic vinaigrette. My jambalaya was very good, and G enjoyed her salad, too. We usually don't have dessert, but decided to share an order of bread pudding, with French vanilla ice cream; the bread pudding was very flavorful and had small bites of apple and nuts. Online, I read that one of the owners is the sister of the woman who owns Merge on Delaware Ave., and was involved in its start-up. It didn't say if she is still with Merge. With wine, our meal was less than $50 before tip. There are so many new restaurants in Buffalo and its suburbs that it's getting difficult to keep up with all the start-ups, but we plan to return to HandleBar."
---
Happy Jack's Restaurant.
98 Niagara Blvd.
(between Bertie St. & the Peace Bridge),
Downtown Fort Erie (Niagara Region), ON, CANADA.
1-905-871-3970.
Chinese.

[JRM, 11/07] says: "This is my absolute favorite Chinese restaurant. The egg rolls (filled with sprouts instead of cabbage) and won ton soup (which uses a light and delicious rice noodle) are superb and unparalleled, in my opinion. The sweet and sour chicken, sizzling chicken and shrimp war bar, and Cantonese chow main are among my favorite dishes. I can't believe that this has not been added to your website, because it has been around for many years, and, in fact, my grandmother used to dine here as a young woman. The decor is somewhat dated, with golden dragons and other traditional Chinese scenes on the walls, and there is a small fish pond that I recall throwing pennies into as a child. In the summer, there is a lovely patio in the back that overlooks the river. Many people say that Ming Teh is the best Chinese restaurant (which is down the road), but I don't think that those people have been to Happy Jack's."
---
Hard Rock Cafe Niagara Falls USA.
333 Prospect Ave.
(south of Niagara St.),
City of Niagara Falls, NY (Niagara County).
282-0007.
Part of the chain/franchise.

[PT, 3/11] says: "I had lunch with a friend at the Hard Rock Cafe in Niagara Falls, USA, last weekend. I had a Cajun chicken salad with orange segments, spiced pecans, sweet peppers, sweetened dried cranberries, and bleu-cheese crumbles, with honey-citrus dressing. The chicken was overcooked and dried out, and the combination of the honey dressing and various ingredients was way too sweet for my taste. My friend had a bacon cheeseburger that was also overcooked, and the accompanying onion rings were reported to be greasy and not very good. It was the first and last time for me at a Hard Rock Cafe."
---
The Hatch Restaurant.
329 Erie St.
(at the Erie Basin Marina),
Downtown Waterfront (City of Buffalo).
851-6501.
Seasonal.

Same management as Acqua Restaurant & Banquets and Foundry Lounge.

[WHN] says:

[7/23/15] "On Wednesday, we went to the waterfront for dinner at The Hatch. Although it was quite cool, with a wind blowing off the lake, we sat outside to eat my cheeseburger and fries and G's fired bologna sandwich. (The former covered patio is closed for construction, converting it to an enclosed restaurant.) We went to the bar next door to get wine with our meal. There was a DJ playing karaoke; some of the singers were excellent, and very entertaining. After a walk through the gardens to the ships docked at Naval Park, we had ice cream at The Hatch's ice-cream stand."

Review under the previous management:

[7/12] "G and I went to The Hatch on Wednesday night [7/11/12]. The hot dogs and fries were good, but we really went for the view of the lake and harborfront. It was crowded, but the service was reasonably quick. G says that she has sometimes gone for breakfast before work and that the food served at breakfast is quite good. It's great to see crowds of people along the waterfront, not only at The Hatch, but at Liberty Hound and at a little ice cream stand (I can't remember the name) on the other side of the bridge across the Commercial Slip."

[SLD, 5/30/14] said: "My daughter and I had dinner at the Hatch. I had the Greek chicken wrap with tzatziki (which was delicious), my daughter had the chicken fingers, and we had two soft drinks. The food was great, but the bill came to around $36 (not including tip), which seems a bit pricey."

[JoM, 5/30/14] said: "My sister was in town for the Memorial Day weekend, and we decided to head down to the waterfront for lunch on Monday. The Hatch was a popular place. They've recently remodeled the interior and shifted the cash-register counter to face the outside patio. The menu is posted on the back wall to view while waiting in line for the cashier. Prices have gone up since my last visit, but the menu has also expanded significantly. We weren't looking for anything fancy and ordered 2 cheeseburgers, an order of onion rings, and 2 sodas. We were able to place our order within 2 minutes, which seemed efficient for how busy the restaurant was. Once we placed our order, we were given a number and waited with the crowd to hear our number called. There isn't a large waiting area, and people waiting for their orders were always in the way of people picking up their orders and trying to get to the condiment table. After a 25-minute wait, our number was called. We didn't realize until picking up our order that drinks were chosen out of a cooler on the far side of the waiting area. We were able to find a table outside easily and enjoyed the meal in the sunshine overlooking the water. The cheeseburgers and onion rings were average fare. Overall, I wasn't impressed with the food or the service on this visit. I will probably return due to the location on the marina, but they take advantage of the fact that they have little competition in the area."

[5/7/12] Open under new management.

Reviews under the previous management:

[PT, 7/08] said: "We stopped at The Hatch en route to the new Erie Canal Harbor site. We were a little later than the usual lunchtime crowd, so we were served promptly. The Erie Canal Harbor site was a huge disappointment, especially for the kids, who thought it was just a water-filled hole in the ground. They didn't want to read the historical signs, and that's about all there is to it. "Boring"!? Fortunately, they found the nearby Buffalo Naval Park ships more exciting and liked the hamburgers, hot dogs, and fries at The Hatch."

[PMT, 6/08] said: "On 06/11/08, at 12:25 PM, an acquaintance and I ordered from the ice-cream stand at The Hatch during a lunch walk. We felt that there were few people in line and could be served in a timely manner, and proceeded to order two smoothies, and then waited 20 minutes at the window. The server was not only inept but had no intention of putting forth any effort to try to "speed up the process". We would have left and requested our money back; however, the server disappeared and did not return to the window until she brought our order. She possibly could have at least waited on the customers in line behind us, but she again failed to exert any effort for the customers of The Hatch. The smoothie was adequate, no better or worse than provided by any other restaurant in a quarter of the time."

[AFN, 5/06] said: "The Hatch is not exactly a fast-food restaurant and definitely not gourmet dining. You order at the counter and, when your name is called, eat at one of the picnic tables surrounding the building or along the marina's walkway. The menu offers hot dogs, hamburgers, fried bologna, sausage sandwiches, and the like. I found their grilled chicken sandwich to be very good. At lunch time on a recent Tuesday, the line was very long on the lake side, but we discovered another line on the other side that was virtually empty, and we ordered and received our food very quickly. The view is beautiful, with the Buffalo Lighthouse near by, boats on the lake, and the sunshine reflecting on the water. Too bad, with miles and miles of waterfront, that there aren't more restaurants of various calibers with a water view, and outside dining on the lake or river."
---
Hayes Seafood House
8900 Main St.
(at Shimerville Rd., between Harris Hill Rd. and Sheridan Dr.),
Harris Hill (Town of Clarence).
632-1772.
[KCar, 6/09] says: "We went to lunch at Hayes Fish Restaurant on Main St. in Clarence this week, because we had read the review of it on your site. The comparison of Hayes to Arnold's on Cape Cod is what did it. Arnold's is our favorite spot on the Cape. Hayes lived up to the comparison absolutely. We had their lobster roll and a cup of clam chowder. The lobster roll was loaded with real lobster. The first piece I selected was claw meat and, of course, was delicious. The roll was like the usual roll for lobster and was tasty as well. The portion size was not huge, but satisfactory. The New England Clam Chowder was a little different, perhaps having been started with a roux, but we liked it, too. It had lots of clams in it and potatoes, etc. They also offer Manhattan Clam Chowder, which I look forward to trying next time. We would have preferred our Diet Pepsi on tap, but made do with the cans they served. The ambiance was quite Cape Cod-like. The tables had checkered tablecloths covered with white paper. There was an outside section covered with an awning. The menu was very extensive, and everything can be "take-out" if you wish. The prices are pretty high, but the quality of the fare is, too. Can't wait to go again, perhaps for dinner next time."

[WHN] said:

[5/09] "After reading Janice Okun's 3-star review of Hayes's Clarence location, my wife had a craving for the lobster rolls highlighted in her Gusto (5/22/09) review. They did indeed bring back memories of New England, especially Arnold's on Cape Cod, which we visited frequently with our kids when they were young. Arnold's offered a choice of either hot or cold lobster meat, while Hayes's are only served cold, with just the right amount of mayonnaise, and a little chopped celery. The lobster meat was fresh, tender and plentiful, and the rolls toasted nicely. Accompaniments include a choice of French fries, cole slaw, or potato salad. We've visited all three locations for both fresh and pre-cooked seafood, and we will definitely return to Clarence for their lobster rolls."

[3/06] "Excellent fish fries (haddock or perch), and combos with scallops and shrimp. This location has a sit-down restaurant. Others, in Kenmore and Snyder, are take-out only. All three sell fresh (that is, uncooked) seafood, too."

[MZ, 12/07] said: "Here's another new Buffalo dining experience (for me) that I'd like to rave about: Hayes, thanks to finding it on your website. Thaaannnnkkk youuuu! In the ongoing search for the best fish fry in the Buffalo area, we tried the Hayes Fish Co. sitdown location on Main St. in Clarence on 12/20/07. I think we have the winner here. Fried haddock was perhaps the only occasion/location when the batter was so light, the oil used in cooking, and the fish itself, so fresh that you could actually taste each element separately and still catch the note of the ocean. Know how in many/most places you can peel off the batter to get to opaque white fish flakes inside? How the fish smells and tastes not of ocean but of "fish"? Not here: maybe it's best said the fish is dusted, and, because not encased, is translucent. Pretty amazing. I love fried (Ipswich) clams, with their fat, creamy bellies. Here, the gentleman who seated us, when asked about their (generic) fried clams, automatically advised that they "didn't have New England clams that night". Now, that's a guy who knows his clams, and, unprompted, understands that one point of origin for them isn't the same as another. I was impressed. I tried their "other" fried clams anyway, and they were pretty good if you're fried-clam starved, which is easy to be outside of the New England shore. (A memorial nod is in order to Howard Johnson's notorious, midcentury fried clam sandwich...ugh. Fried rubberbands.) Cole slaw at Hayes was fresh and excellent; mayonnaise-based potato salad was fine, if forgettable. (In Buffalo, German-style would be good with fish, as you can get in some places.) I'd recommend to them that they find a better source for the rolls they serve with their dinners—these were pretty anemic, although they taste better than they look, and a good warm Parker House roll would do much to carry forward the New England fish shack atmosphere of the place. (Not that you need bread, with their excellent portion sizes.) Overall, the atmosphere is very casual but nice—a contemporized cross between the venerable shackhouse style and a modern loft. Checkered floor, checkered tablecloths, very high ceilings, aluminum accents, paned windows. You order and pay at the counter, and they give you a beeper when you food is ready to pick up—in the old days north of Boston, MA, they yelled out your number—only difference. Service time is very fast, so there's no complaint there, and I found the paper tabletop/plastic basket service practical, nostalgic, and sweet. So, apparently, did the lively brace of customers, ranging from lots of octogenarians to early and middle-aged couples to families. Hipsters were, not surprisingly, absent. (They'll come around in ten years or so when they find their real selves.) I believe that in the warm summer months they have outdoor seating, which would also be nice, since they're located on Main Street past the heavy traffic area, and set back sufficiently. Longneck beer and wine by the bottle both small- and fullsized is available, as is the standard mix of non-alcohol. Speaking of traffic, for those of you who traffic in fresh seafood for home prep (see below also for takeout), theirs is a handsome collection both at the Clarence and Kenmore locations I visited. You can tell from the surface of the fish that it is sine qua non fresh. (When I lived in NYC, one of my best friends had a venerable family fish stand in the old Fulton Fish Market, where he'd ship daily from around the world to the Hayes's of the world; this is the same highest standard of quality.) I went to the Delaware Avenue location to get some ingredients for Christmas Eve dinner, and was not disappointed. Homemade lobster bisque was superb, and clearly popular: I got the last pint at 10:30 AM. It was noted that you can call in and order ahead both raw and prepared fish for pickup; for walk-in and carryout purchase, they had more than enough boiled shrimp available in various sizes; giant, lightly breaded and fried ocean scallops that looked plump and tender. Prepared haddock was also available, as was their complement of slaw, tartar sauce, various bottled hot and cocktail sauces, and "heritage" seafood spices like Old Bay, Zatarain's, and Tony Chicheres. There are three or four cafe tables tucked under the front window in the Delaware Ave. location if you wanted to nibble on some prepared fish or chowder; might be a nice local lunch spot for nearby office workers under the glow of the fluorescents. Low on ambience, unless you like that brightly-lit fishstand look, but I bet it would be mighty good. Bottom line, you're eliminating one middleman when you go to Hayes, dine in or carryout, so the fish could be anywhere from hours to days fresher. Which, to a fish lover, is one step closer to catching it yourself."
---
Helen's Kitchen.
4279 Transit Rd.
(in Transitown Plaza, near Transit Corners),
Harris Hill (Town of Clarence).
633-8129.
[KRN] says:

[10/10] "Helen's moved to a new location in the Plaza. It is now closer to the south (Home Depot) end of the Plaza. On a recent Sunday morning, I found the place almost filled to capacity (Bills' home-game day), but we got a table immediately. Service was good, considering the crowd. I had a hash-and-cheese omelet; I have never seen it offered anywhere before. It was an excellent combination and almost too much to eat. I have eaten here several times, and the food has always been good. Note that this is a cash-only restaurant."

[4/10] "A nice place to eat. I had breakfast there on a Sunday morning. Busy, but not crowded, the wait staff is friendly and seemed to know many of the patrons. The prices were reasonable. Food was well prepared. I had the Meat Lovers Omelette, and it was very good. I will go there again."
---
Henry's at Kleinhans.
3 Symphony Circle
(in Kleinhans Music Hall,
south of Porter Ave./North St.,
east of Normal Ave.,
north of Pennsylvania Ave.),
Allentown (City of Buffalo).
881-4438 (or call Oliver's, 877-9662).
[WHN, 11/16/14] says: "Henry's at Kleinhans is [still] operated by Oliver's [even though Oliver's is no longer operated by Henry (Gorino)—Ed.] before all BPO evening classical and pops concerts. Reservations are essential. Last year, we tried to make dinner reservations for Henry's before a concert, but it was sold out. This year, I called in late August and was told that reservations would be taken the day after Labor Day, so I called back that Tuesday and secured a table. We didn't know exactly what to expect, but learned that there was a limited menu of four dinners: beef tenderloin, rack of lamb, goat-cheese-stuffed chicken, and salmon, plus a salad buffet with many options, and a dessert buffet. A full bar is also available. We ordered a bottle of Chateau St. Jean California Cabernet ($36) and went to the salad bar for an assortment of salads: Caesar; Waldorf with apples, walnuts, and bleu cheese; cold veggies with Ranch dressing; fruit salad; and hot orecchiette pasta with tomato sauce, olives, and cheese. Italian bread and focaccia were also on display. For her main course, G ordered beef tenderloin with Bearnaise sauce, served with garlic mashed potatoes and asparagus, and said that she would like it well done, if possible. Our server said that the meat was mostly cooked medium rare but that he would see what could be done. I ordered the rack of lamb with warm caponata and asparagus, also medium rare. G's request for well-dome meat resulted in her receiving end cuts, with a large portion of meat. She thought that it was excellent. My rack of lamb was perfectly cooked and was also delicious. For dessert, we had an assortment of pastries and chocolates from the buffet. The fixed price dinner is $33, and an 18% gratuity is automatically added, as is NYS sales tax. It's an enjoyable way to enjoy an evening with the BPO."
---
Hibbard's Custard.
105 Portage Rd.
(at Center St.),
Village of Lewiston (Town of Lewiston, Niagara County).
754-4218.
---
Hideaway Grille.
399 Division St.
(at Rumbold Ave.,
south of E. Robinson St.,
north of E. Schenk St.),
City of North Tonawanda (Niagara County).
694-2710.
[AU, 2/08] says: "Very Positive. I was there recently with a friend of mine, and we both had a wonderful time. She had one of the rib combos, and I had a nightly special pasta dish, chorizo with penne. Both dishes were excellent. The ribs fell off the bone and are some of the best I have tasted. My pasta dish was spicy and tasted wonderful. Both of us brought half of our dinner home. We did have one mishap when the waitress brought out the wrong pasta dish to me. When I pointed out the error, she immediately took it back and had the kitchen rush out the correct order to me. It took almost no time and was handled very professionally. She offered to take something off the bill, but since we had such a great experience that night I declined her offer. I highly recommend this place; I know I will be going back again. One tip is to make reservations. I went on a Thursday night, and the place was packed."

[JDe, 6/06] says: "My wife, mother-in-law, and I, along with my 8-yr-old son and 7-month-old daughter ate there this past Wednesday (6/21). I appreciated that Hideaway Grille took reservations, even for a small party. Don't let that scare you off. The prices were moderate, and the atmosphere was cozy and quiet. The owner and staff even seemed to appreciate the children and were very friendly toward them. The tables were nice and sturdy, and the colors were warm and inviting. We started with stuffed mushroom caps and stuffed banana peppers. The mushrooms were baby bella nd were stuffed with spinach, garlic, and cheese; nice size, 6 to an order, and very good. We received 2 stuffed banana peppers, each cut in half; the stuffing was delicious, with Italian sausage, spinach, red pepper, breadcrumbs, and cheese. All entrees were generous in proportion and delicious. We had the sea scallops, tender and fresh; chicken parm, crispy out and juicy inside with a nice side of spaghetti; Porterhouse Special, very good. It was a large, 20 oz. steak topped with mushrooms and onions, cooked to perfection, more than enough for lunch the next day. My son had the chicken wings: very good flavor and some of the largest Buffalo wings I have seen. It really looked like they took the wings off a roasting chicken. The meal was rounded off with very good bread and fresh green salad. My wife and daughter thought the homemade vegetable soup was very good. Did not have room for dessert, but they looked great, and we will be going back for some drinks and dessert later this week."

[RA, 11/05] says: "Positive Review: I check this website often to get ideas for new restaurants to try in WNY. My wife and I made our second visit there this week, and we left completely satisfied for the second time. Some of the things we've tried are: Cherry Cordial Martini, Gorgonzola and Sausage Stuffed Peppers, NY Strip Steak and Sautéed Asparagus, Bass Fish Special over a Cream Sauce with Mashed Potatoes, Coconut Cream Pie, Tiramisu. Other menu items include: Ed's Famous BBQ Ribs, many other Steak, Chicken, and Seafood dishes. Also available are daily specials not on the menu. I could go on, but the bottom line is a great restaurant with great food, staff, atmosphere, and an irresistible dessert tray. Well worth the time to find this "Hidden" Treasure."
---
Hillview Restaurant.
6135 Transit Rd.
(between French & Rehm Rds., north of George Urban Blvd.),
Village of Depew (Town of Lancaster).
684-6820.
[BL, 6/07] says: "American, Greek food; reasonable price...$20-25 for 2. Good all-round menu, decent surroundings. Service is solid. Note the one head waitress (reddish hair) who runs a tight ship and trains a good staff. We have seen her there over the years, and she is one of the reasons we go there. We know the service will be consistent as well as the food. One of the Views restaurants. Open 24 hours. One of those places you just keep on your list of everyday restaurants."
---
Hoak's Restaurant.
4100 Lake Shore Rd.
(Rt. 5, south of Big Tree Rd.),
Athol Springs (Town of Hamburg).
627-4570.
[WHN, 6/12] says: "Wednesday night, 6/20/12, we had dinner at Hoak's. The fish fry was excellent, with a thin, light, and crisp bread-crumb coating over moist, flaky, perfectly cooked haddock. A small, but well-rounded, assortment of wines by the glass was available, and, of course, beer. Sitting on their outdoor patio overlooking Lake Erie was refreshing on a day when temperatures away from the lake were near 90 degrees. With two drinks each, the cost was about $45 before the gratuity."

[BL, 8/09] said: "We have gone to Hoak's for years, your local bar/tavern food destination. It offers Lake Erie views and consistent quality and quantity of the food with busy crowds of happy diners. We even remember when the bar was in the present dining area. Our standard order is beef on weck with fries/slaw and the fish fry, even though there are other dishes and specials on the menu for an upgrade meal. Relatives of that older generation have taken over in the last few years, and you might expect a change or two. Higher prices and less food are noticeable. Yes, it is 2009, but still they are skimping. People rave about Hoak's, but sadly this is how it is for us. For starters, everyone traditionally got a delicious, large slice of rye and one tasty, soft, sweet roll. Now the person having the fish fry or entree gets the bread. Forget the person with the beef-on-weck order. They have to sit there and look at you while you eat. Sorry spouse! (I did share, though.) The fish fry is a hefty $11.50, and the beef on weck with fries/slaw is on the high end at $8.95. Pretty steep considering the weck roll has shrunk to a hamburger smaller than a BK whopper, so total sandwich is 2/3 the size of the original. Less meat and less roll. Sorry, no comparison to Frank's Grille in Lancaster. The fish is a correct size and adequate in flavor, but the beer batter was my favorite. Reader's choice there. Another concern is both plates come loaded with slaw, a flavor different than the original and too much that we could not finish. You are then cheated on the amount of that famous Hoak's potato salad. This was always a great side. Fries are adequate. If you order half fries and half salad you get enough fries but a mini potato scoop (you remember from school days?) of potato salad. This Friday, the potatoes were also undercooked in the salad, a never in the old days. The average price of a tavern fish fry is maybe $7.95–$8.95 and beef on weck $6.95–$7.95. I would price the Hoak's fish fry in the $7.95 category and maybe the weck at $6.95 because of the smaller size. No refills on the soda ($1.50), which comes in their original glasses holding 8–9 oz. if you go light on the ice. Extra soda means another $1.50, and the waitress suggests water. She probably knows most places serve more for the money. Service was fine and standard for us. It was mid-afternoon, with about two other tables filled. Total with tax is $25.50 and with a decent tip expect to pay close to $30. The current Hoak's meal is not the fault of the servers but of management. We are sadly leaving behind a traditional spot for a Buffalo tavern meal by eating there less and less. Hoak's may be trying to think higher end or may have trouble with the economy. It is still the original tavern and restaurant on the lake for us. Just missing key ingredients."
---
The Hollow Bistro & Brew.
10641 Main St.
(at Bank St., east of Shisler Rd.),
Clarence Hollow (Town of Clarence).
759-7351.
[3/14/13] Given 8 (out of 10) points by Andrew Z. Galarneau, Buffalo News food editor.

[KaB, 5/30/13] says: "We had dinner recently at The Hollow Bistro and Brew for the first time on a weeknight. The restaurant was pleasantly busy: not crowded and not empty. We were seated in the front window area. The decor of the restaurant was a little dark for a warm spring evening; of course, if this had been a cold winter night, I would probably have called it 'cozy'. We were seated promptly, and waited upon immediately. There was a decent list of specials to choose from, but my husband and I both chose from the regular menu. I ordered the Thai Curry Shrimp with Red Curry Coconut Sauce, Asian stir-fried vegetables, and basil over Jasmine rice. My husband chose the Open Sirloin Steak Sandwich. Both came with dinner salads; both salads were very generous amounts of mixed greens, and the Southwestern Ranch dressing was nice and light. Our entrees were very large. My Shrimp Curry had at least 6 large shrimp that were perfectly cooked over rice, with a light coconut curry sauce. It was very well flavored, and the vegetables were cooked crisp and tender. My husband's Steak Sandwich consisted of a large piece of meat, cooked as ordered, with onions and peppers, covered with cheese on top. The sandwich part was a thinly sliced piece of large bread. The sauce on the sandwich was very flavorful and rich. Overall, the sandwich was tender and delicious. Our meal was just over $50 with a glass of wine and a bottle of beer, including tip. We had a great meal, with very good service, for a great price at the Hollow Bistro. We will not hesitate to dine there again."

[WHN, 9/23/12] said: "Last night, Saturday, 9/22, we met friends from Clarence Center at The Hollow for dinner. They don't take reservations on weekends, so we arrived a little before 6, thinking we might have to wait for a table. The restaurant is very small, but there were plenty of tables, so there was no wait, and we were seated at a nice table in the front window. There was a sheet of nightly specials, but we all ordered from the regular menu. The women had penne pasta with shrimp and kalamata olives in a tomato sauce. The men had strip steaks, with garlic mashed potatoes and green beans. House salads are included with entrees, but, for $3, diners can upgrade to a small, 'special' salad, so I had a Caesar salad, and G had an Oriental Salad. The salads were very good, although G thought the oriental-style dressing was a little too sweet for her liking. All the food was very good, with the steaks cooked perfectly medium-rare, as ordered. With a glass of wine each, and a shared bottle of Louis Martini Cabernet Sauvignon ($31), dinner cost about $80 per couple before the tip."

[GOw, 10/11] said: "Friday night bite before the movies. It was good, but we will not rush back. We were the first table seated—4 of us. Ladies ordered a special sangria—not sweet; they did not like it much. 2 Hollow burgers, a fish fry, and a soup and salad were ordered. No real complaints, just average; and, when looking at quality to value, we think this place may have some trouble holding onto customers. $15.95 is rather high for a fish fry. My portabello mushroom salad—large with 4–6 shrimp—was really good. A special tomato soup was tasty but could have been a few degrees hotter. Service was not good or bad, just non-descript. Noted that the outside door opens right into the dining room. Wondering how diners by the door will like that in February. Looks to be a nice place to go for a drink."

[PT, 8/11] said: "On Saturday, 7/30/11, we met friends, who recently moved to Clarence Center, at this fairly new restaurant. They have been there several times and recommended it highly. To start, we shared an order of spinach bread—similar to that at Oliver's, hot, flavorful, and cheesy—with house salads, included with the entrees. For $3 additional, you can substitute Caesar, portobello mushroom and mesclun greens, or an 'Asian' salad with mandarin oranges, noodles, etc. The men ordered strip steaks with garlic mashed potatoes and assorted veggies. My friend and I both had grilled shrimp tossed with penne pasta in a white wine sauce. All the food was very good."
---
The Original Honey's. —WARNING: WEBSITE PLAYS LOUD MUSIC!
4300 Maple Rd.
(just east of Sweet Home Rd.,
near the UB North Campus),
North Bailey (Town of Amherst).
803-1000.
In the former location of Fuddrucker's.

Part of the (local?) chain.

[ECB, 6/19/14] says: "Not impressed. The interior decor could use some work, because it feels like eating inside a warehouse. The staff is friendly and attentive, but the kitchen proved rather slow. My beef on weck and fries took forty-five minutes to arrive, and a gentleman at the next table actually left ten minutes before his food arrived, leaving instructions with his companions to get it boxed for him. The food was good, but then I can get a good beef on weck at any number of places in town without the long wait. I'm not sure if I'll be back."
---
Hong Kong Buffet.
5887 S. Transit Rd.
(in Big Lots Plaza, north of Robinson Rd.),
South Lockport (Town of Lockport, Niagara County).
439-9360.
Review from more than 10 years ago:

[AZG, 3/05] says: "Pound for pound, one of the cheapest restaurants around ($4.99 and down for lunch, depending on age; children 2 and under, free). But you get what you pay for: standard Chinese buffet fare. If you're not picky, you'll find something you like; the red Hunan pork and General Tso's chicken are both average, but sweet enough to make your teeth hurt. Dumplings and chicken dishes can be decent."
---
Hong Kong Chinese Restaurant.
4178 Union Rd.
(in Airport Plaza, between Genesee St. & the Kensington Expy., near the Buffalo Niagara International Airport,
U-Crest (Town of Cheektowaga).
626-9346.
[AMSo, 2/09] says: "K. and I first discovered it about 1½ years ago after shopping @ Goodwill and feeling our tummies rumble. We ordered what was vegetarian—tofu w/ mixed vegetables—and it was excellent. Fresh, large portions, perfectly fried, lots of vegetables, lots of tofu, excellent sauce! The family who works there is super friendly, and the food is always incredible. They do an excellent business and have lots of repeat customers. They have five tables to eat in, or you can order take out. Unless it's an order of at least $20 or more, they do not deliver. Tofu eater or meat eater, you're going to love this place. Best Chinese we've had in the area."
---
The Howling Rooster.
299 Kenmore Ave.
(at Montrose Ave., west of Niagara Falls Blvd.),
Kenilworth (Town of Tonawanda).
838-4440.
Breakfasts, lunches; dinner (including fish fry) on Fridays.

[9/5/13] Given 3½ (out of 4) pennies by Anne Neville, Buffalo News "Cheap Eats" restaurant reviewer.
---
[

] Hutch's.
1375 Delaware Ave.
(south of W. Delavan Ave.,
north of Lafayette Ave. & Gates Circle),
Delaware District (City of Buffalo).
885-0074.
Online reservations available via OpenTable.com.

Same owner as Remington Tavern & Seafood Exchange.


[6/25/15] Given 10 (out of 10) points by Andrew Z. Galarneau, Buffalo News food editor.

[5/12] Listed as number 6 in WGRZ-TV's list of the top 10 "favorite" restaurants in WNY.

[8/20/10], [7/6/07], & [5/28/04] Given 4 (out of 4) stars by Janice Okun, former Buffalo News restaurant reviewer.

[3/10] Listed as one of 41 "Restaurants We Love" by Buffalo Spree magazine.

[4/07] Listed as one of Buffalo's "27 Best Restaurants" by Buffalo Spree magazine.

[Bill] says:

[3/1/2015] JPa, SLD, our granddaughter, MER, and I had dinner here on a Sunday evening. We had 6:30 reservations, were seated right away, but did not begin getting our meals for a long time, with the appetizers coming out one or two at a time. And then we had to wait some more for our entrees. Our waiter did apologize for the delay, blaming it in part on an unexpectedly large crowd for a Sunday evening, but also in part on the number of appetizers that we ordered. The former I can understand, the latter not so much—especially since the cold appetizers, such as oysters, could have been brought out right away, and surely the soup should have been pretty much ready to go instead of being the last to arrive, at 7:50 (an hour and a half after we were seated)! But the food was wonderful: For appetizers, we had a tomato and mozzarella salad with sliced cherry tomatoes (a great idea, because unsliced cherry tomatoes are almost impossible to pick up with a fork), chopped cucumber, chopped onion, bite-sized pieces of mozzarella, and thin slices of prosciutto, all in a light, perfectly tangy vinaigrette; a daily-special corn-and-crab chowder that looked like it was chock full of interesting things besides corn and crab (unfortunately, it was not my dish, so I can't be more specific); a half-dozen cool, Paradise oysters; a stuffed Pablano pepper; and Caesar salads. For entrees, there was a daily special grilled Faroe Island salmon with basil pesto in a tomato vinaigrette, accompanied by red and yellow peppers, zucchini, snap peas, and roasted potatoes (the taste was wonderful, though the salmon could have been cooked a bit more for my taste, but I do understand that some people like it rare); MER's favorite chicken milanese (a huge portion, which would have been enough for lunch the next day had the waiter not switched our leftovers with JPa's!), SLD's favorite grilled chicken and portabella sandwich, JPa's favorite filet, and a plain filet for our granddaughter ("plain", as opposed to the other filet and the chicken, both of which had the pepper-zucchini side, and garlic mashed potatoes for the non-plain filet). We skipped dessert because of the time. With drinks and tax, before tip, our meals averaged a bit over $60/person, not expensive for the quality of the food, but too expensive for the overly slow service. Nevertheless, Hutch's is clearly worth 3 stars on my new rating scheme.

[12/7/14] MER and I had dinner here early on a Sunday evening. I began with the house salad, which was very good, although there was just a tad too much dressing; MER enjoyed her tomato and mozzarella salad. We both ordered from the specials menu: I had a very good Cape Cod M.A. [sic; I assume that they meant "MA", as in Massachusetts], pan-seared flounder, served over wilted spinach, with lots of mushrooms and two gulf shrimp, in a mushroom-truffle sauce; the fish was flaky, tender, and sweet, and was accompanied by peppers, zucchini, and roasted potatoes. MER wanted a plain filet, not the beef tenderloin au poivre with brandy cream sauce or the Bistro Steak with bleu cheese. Our extremely knowledgeable server (Julian) recommended the bone-in filet from the specials menu, explaining in detail why she would prefer it. She did, declaring it one of the best, if not the best, that she has had. We skipped dessert. With drinks and tax, our meals averaged almost $79/person—a hefty amount due largely to the $65 bone-in filet, but it was well worth it.

[11/17/14] SLD, JPa, MER, and I had dinner here on a cold and snowy Monday evening. This was the best meal I've had here, and one of the best anywhere in a long time, so I'm raising Hutch's to a long-overdue 2 stars. JPa and I shared a half-dozen Cape Cod Bay oysters, which were very good. We also had the shrimp and lobster bisque, which was excellent, with chunks of shrimp and lobster. The others shared the stuffed poblano pepper and the fried calamari; MER had a tomato and mozzarella salad, with cucumber, onion, prosciutto, and red wine vinaigrette; and SLD had a house salad. They all liked their appetizers and salads. For entrees, MER had what she considered to be the best chicken milanese that she's ever had: a huge, nicely breaded piece of chicken (instead of the usual cut-up chicken strips found at Creekview or Rocco's), with arugula, tomatoes, cucumbers, onions, and balsamic vinaigrette. SLD had her favorite grilled chicken and portabella mushroom sandwich. JPa had his favorite beef tenderloin au poivre. And I had an evening special pan-seared flounder with lemon-caper brown-butter sauce; this was one of the best pieces of fish that I've had in a long time, plainly cooked, tender, and delicious. The entrees were accompanied by roasted potatoes, green beans, and a medley of red and yellow peppers and zucchini. For desserts, MER and JPa shared a peanut butter cruch cake (which they thought was good but lacked a strong peanut butter flavor), and I had the apple craisin crisp with cinnamon ice cream, which was perfection. Impeccable service by Ricky. With drinks and tax, before tip, our meals averaged over $83/person, but well worth it.

[1/21/14] I had dinner here on a Tuesday evening with MER, SLD, JPa, our Costa Rican exchange student, and our son. Even with a 7:00 P.M. reservation that had been made earlier in the day, and even with the fact that JPa seems to know every employee at Hutch's, we were seated near the front door and greeted by a cold breeze every time someone came in (on one of the coldest days of the year). For appetizers, some of us had their version of a caprese (which has cucumber and prosciutto in addition to tomatoes and mozzarella); those who had it liked it very much. Two of us had an evening special shrimp-lobster bisque, whose deliciousness I can personally vouch for. And SLD had the stuffed poblano pepper, which she also liked very much. Main courses: I had the mussel stew from the specials menu: mussels, andouille sausage, Swiss chard, corn, onion, and tomato, in a white-wine broth; it was very good, though a bit too much on the smokey side for my tastes (but I suppose that I should have expected that). SLD had the chicken and portabella sandwich, which she loves. Our son had the Pittsburgh steak sandwich, which comes with coleslaw on the sandwich; disliking coleslaw, he asked for it on the side and didn't eat it, but he liked the sandwich. MER and JPa had the beef tenderloin, both ordered—and served—medium; however, his was marshmallow tender, while MER's was tough. She sent it back, and it was taken off our bill. Service was a bit confused (dishes served to the wrong people) and very slow (an hour before appetizers arrived). With tax and drinks, but no dessert, our meals averaged under $50 per person, before tip: in my opinion, a bit overpriced for the quality of our meal.

[9/10] [MER] and I had another, mid-week, spur-of-the-moment dinner, this time at Hutch's (we were in the neighborhood). I had only eaten here once, many years ago. I wasn't very hungry, so I opted for two of their "small plates" (i.e., appetizers): a tomato-and-mozzarella salad, with cucumber, onion, tomato (diced red tomatoes and yellow, cherry tomatoes), basil, house-made mozzarella, prosciutto, and red-wine vinaigrette. [MER] had one, too, and we both agreed that it was very good, though I thought the dressing could have been a bit more assertive. As a main course, I had my second "small plate": mussels scampi, in a garlic, lemon, white-wine, and parsely sauce: very good, though a bit salty. But a satisfying meal despite my picky comments. [MER] had her usual beef tenderloin, this time au poivre, pan-seared with a brandy sauce and cooked to order, accompanied by three small helpings of mashed potatoes, as well as asparagus, zucchini, and red pepper. I had several tastes of the steak and potatoes, and agree with [MER] that it was excellent. For dessert, [MER] had a delicious raspberry white cheese cake with mixed-berry sauce and fresh raspberries, and I had a peaches-and-cream gelato. I'm giving them their long-overdue 1 star; I'm sure we'll be back.
[WHN] said:
[4/21/14] "On Saturday night, G and I returned to Hutch's for the first time since last year. We were seated in a small room with three or four tables, which was considerably quieter than other sections of the restaurant. We ordered a bottle of 2012 Hahn California Cabernet Sauvignon, incorrectly called Monterey Cab on the wine list. Although Hahn Winery is in Monterey, the label on the bottle calls it California, meaning the grapes come from anywhere in the state, possibly, but not necessarily, including Monterey. Hutch's should know better. That said, it was a very good wine. We were then served crusty French bread with olive oil, and focaccia with chunky tomatoes. We both started our meal with shrimp and lobster bisque, which was delicious but a bit spicier than either of us remembered. Next, we shared an asparagus salad, with diced beets and heart of palm, tossed in a light vinaigrette, which was excellent. For her main course, G had cornmeal-crusted halibut with mashed potatoes (which she chose as an option over the standard roasted red potatoes) and grilled peppers and zucchini. I was thinking of ordering the halibut, too, but have had cornmeal-coated catfish in southern barbecue joints, where the cornmeal crust was too thick for my taste—much like a beer-battered, Buffalo fish fry. In contrast, Hutch's version had just a dusting of cornmeal and was wonderful (I tried a little). For my main, I had one of my all-time favorites, medium-rare lamb chops topped by demi-glace, with layered au gratin potatoes and the same veggies as G's dish. I've always said that Hutch's lamb chops are the best in the area, and am happy to say that they still are. And I took one of the two 8-oz. chops home for another meal. With coffee, we shared an almond cookie cup with fresh fruit, whipped cream, and caramel sauce, which is now one of our favorite desserts. Service throughout our meal was top notch, and they now offer valet parking on weekends, which is great, given the tiny parking lot behind the building and limited on-street parking."

[1/17/13] "G took me to Hutch's to celebrate my birthday on Sunday, 1/6. She didn't tell me where we were going, and I didn't figure it out until we were headed down Delaware Ave. At that point, I knew it must be either Oliver's or Hutch's, two of my favorites. I'm glad it was Hutch's. (No offense to Oliver's.) It was our first time there together. We ordered a bottle of one of our favorite wines, Estancia Paso Robles Meritage (2009). As her starter, G had lobster bisque, which she thought was very good, but not quite as good as the lobster bisque at Epic, where we ate on Friday; I had a BLT salad: romaine, crisp bacon, and cherry tomatoes, with creamy, bleu-cheese dressing, with chunky bleu cheese throughout. I had to ask the host for bread, as the busboy ignored our section in the front window. Alerted, our server apologized, saying that he didn't pay attention to the bread plates, since that was normally taken care of by someone else (that is, the bus person). We each had a slice of very good French bread and tomato foccacia. For her main course, G had grilled prawns served over linguini aglio e olio, which was excellent. For mine, I had sauteed halibut topped by grilled shrimp, with buerre noisette and capers, with sides of grilled peppers and zucchini, and roasted red potatoes. We shared an order of sauteed greens, mostly spinach. Both our entrees were magnificent. We usually don't have dessert, but I remembered Hutch's almond cookie cup with fresh fruit, whipped cream, and caramel sauce as being excellent and relatively healthy, except for the whipped cream and caramel sauce, so we shared this for dessert. It was a wonderful meal, with excellent, professional service, at what is certainly one of the best restaurants in WNY. Being Sunday night, it was relatively uncrowded, so the noise level, which can be quite loud at times, was moderate, making it even more enjoyable."

[9/09] "We took my wife's sister and her husband to Hutch's to celebrate her birthday on Saturday night. Since she loves Chateauneuf du Pape, I ordered a bottle of white and a bottle of red. Our server said the red, 2005 Perrin & Fils, rated 92 by Wine Spectator, was the owner's favorite wine. The white was 2006 Domaine Du Vieux Lazaret, rated 87 by Wine Spectator. Both wines were excellent and were reasonably priced about 50% over retail. To start, I had a fried, panko-breaded, soft shell crab with remoulade sauce and diced tomatoes. It was delicious, but I have to say the one I had at 800 Maple a month or two ago, with a hoisin-ginger sauce, was more flavorful. My wife had a salad of mixed greens, while her sister had a beet salad. Our brother-in-law had Monterey Jack cheese-filled, fried, pablano peppers with tomatillo salsa and pico de gallo. All the appetizers were reportedly very good. For my main course, I had lamb chops, cooked to medium-rare perfection, with roasted garlic cloves in a rosemary demi-glace, accompanied by gratineed potatoes, green beans, and grilled yellow peppers. I've enjoyed Hutch's lamb chops several times, and they are arguably the best I've ever had anywhere. Everyone else had an evening special of sauteed halibut with scallops and shrimp, served with a warm fennel-carrot slaw, roasted red potatoes, and green beans. The halibut combo was said to be delicious. My wife especially liked the fennel-carrot slaw. For dessert, each couple shared an almond cookie cup filled with fresh fruit and whipped cream, which our server said is Hutch's signature dessert. It was excellent, and not too filling after a big meal. The service was as perfect as the food. Complimentary valet parking is now available, which is something new since the last time we were at Hutch's—a nice addition, since parking can be problematic."

[6/09] "Our son took us to Hutch's for Fathers' Day. We were seated immediately, but asked to be moved, as we were directly under an air-conditioning vent, which was blowing cold air directly onto us. This was done quickly, with no problem. The bread course consisted of a thin, pizza-like bread and Vienna bread, with extra-virgin olive oil. To start, my wife and I had shrimp and lobster bisque, which was creamy and rich, with abundant pieces of lobster and shrimp in the broth. Our son had a fried, battered pablano pepper stuffed with chevre and Monterey jack cheese, which he said was also delicious. For the main course, my wife had a lobster club (lobster meat, bacon, lettuce, and tomato) sandwich from the "small plates" menu. From the nightly specials menu, I had Copper River salmon with a caramelized brown sugar glaze, topped by a julienned cucumber "salad" tossed in wasabi vinaigrette. The salmon was accompanied by a wonton-wrapped fried shrimp, grilled vegetables, and roasted potatoes. Our server said the salmon was seared and rare in the middle, and was that OK. I said I would prefer medium, and it was perfectly cooked, just as I requested. Our son had a bone-in tenderloin steak, also from the nightly specials menu, accompanied by garlic-and-herb mashed potatoes and grilled vegetables. The food and service at Hutch's, one of the best restaurants in Buffalo, are always excellent, and this meal was no exception. We passed on dessert, but the menu sounded very good with, among other choices, fresh Eden Valley strawberry shortcake, which I would have chosen if we weren't all full. 3 stars all the way! PS: Hutch's is one of only eight Buffalo-area restaurants that use the Open Table online reservation system, through which we made our reservation. When you click on the restaurant website's "reservations" link, you're taken to the Open Table website, where you can quickly make a reservation, or see alternate times, if your first choice isn't available. I've used it extensively when travelling, and for reserving at Niagara-on-the-Lake and environs, which also has six or seven participating restaurants. I wish there were more local restaurants using it. Thanks for your excellent website, the Zagat's of WNY." [Thanks for the kind words!]

[3/08] "My sister-in-law and her husband took us to Hutch's to celebrate my wife's birthday on 3/13/08. To start, my wife had an excellent shrimp and lobster bisque, which she said had a touch of sherry, as seafood bisques should. My sister-in-law and I had delicious panko bread-crumb-coated fried oysters with a mildly spicy remoulade sauce. My brother-in-law had pablano peppers wrapped in bread, baked, and filled with cheese, over salsa verde. He said they were excellent as well. For the main course, three of us had grilled lamb chops (two 8 oz. chops) with Gorgonzola-topped polenta and assorted winter vegetables. I've had Hutch's lamb chops several times and would say they are the best I've had in Buffalo. My brother-in-law had oriental-style striped bass, which he said was excellent also. My wife skipped dessert, but I had creme brulee, my sister-in-law had an apple-filled cake, and my brother-in-law had fresh fruit in a pastry shell with whipped cream. All were delicious. Excellent service, too, as always at Hutch's."

[12/07] "For our first visit to Hutch's in about two years, on Friday night, 12/28, my wife and I both had excellent shrimp and lobster bisque to start. For my main course, I had one of the daily specials—sauteed striped bass, with shrimp and scallops, in a brown-butter lemon herb sauce, accompanied by mixed vegetables and roasted red potatoes. It was exquisite. My wife ordered from the regular menu—grilled shrimp over garlic and olive oil (aglio e olio) linguine with zucchini. It was also delicious. The service was, as always at Hutch's, excellent. Still one of my top five favorites in the Buffalo area."

[12/05] "We have not been to Hutch's for several years, but decided to dine here because we were invited to a holiday open house nearby. When we arrived, our table was not ready, so we went to the bar, where we each ordered a glass of wine. In about ten minutes, we were taken to our table. My wife and I both had Caesar salads and lamb chops. The Caesar salads were delicious, with a slight tang, which our personable waiter said was from a drop or two of Tabasco. The lamb chops with a cabernet demi-glace, which we've had here previously, were perfectly cooked and extremely tender. Probably the best lamb chops we've had anywhere. The accompanying polenta flavored with bleu cheese was wonderful, too, as were the grilled vegetables that came with the meal. Hutch's remains one of our top three favorite restaurants in the city.'
[JoM, 5/1/13] said: "My parents treated me to a birthday dinner at Hutch's recently. We started with a bottle of Seghesio Zinfandel, which was excellent. We skipped appetizers, because they had a dessert waiting back at home. For my entrée, I chose the jambalaya pasta: It was absolutely outstanding; it had a spicy, tomato cream sauce and generous amounts of chicken, sausage, and shrimp. I had enough to bring home for another meal the next day. My mother chose the bistro steak and asked for medium rare; when it arrived, it was cooked as ordered, and she thought that it was one of the best steaks that she had eaten at a restaurant in recent memory. My father chose the grilled prawns for his meal: It was served with linguine pasta and fresh zucchini and garlic; he raved about how good it was, and had a little extra to bring home for lunch the next day. Our service was excellent, with wine and water refilled without request. Overall, we were very happy with our experience. I highly recommend!"
[KMe, 12/09] says: "My husband and I went to Hutch's on Saturday night [12/19/09] and had a great dinner. We started off with one of their appetizer specials—raw oysters with two dipping sauces. They were very fresh and tasty. That was followed by the seafood bisque for my husband—very creamy, with large chunks of lobster—and a spinach salad for me with apples, walnuts, cheese, and a warm, creamy dressing on top. I had their yellowfin tuna, cooked medium rare, sesame-seed encrusted with some wasabi and ginger on top and served with veggies and potatoes. My husband had the bistro steak with portabella mushroom and bleu cheese on top—cooked medium and was perfect. We had ordered a glass each of merlot, and our waiter, who was wonderful, by the way, recommended a certain type of cabernet since we liked a little bit of a bolder wine. We finished up with the creme brulee, which had a lemon zest glaze. Total cost came to $140. The only complaint I have was our seating—we were seated at one of the tables just as you walk in, located by the narrow, brick-fireplace wall. We were on the side of the wall in the main aisle and were very crowded. Our waiter had a hard time talking with us as he kept having to move to accommodate the other servers. Other than that, money well spent for a wonderful dinner."
[RGF, 8/09] said: "I am a UB faculty member on leave (for seven years now), and I read your guide to keep up w/ the restaurant scene for my return visits (and for nostalgic reasons: I grew up in Buffalo).… It's great. Kudos for keeping it going all these years. Now that I live in New York (and I see you are a New York native), I've learned a whole different way of eating—and I take MLA [Modern Language Association] committee members out for dinner frequently, so I know the scene here (and love it). When I return to Buffalo, I am more often than not disappointed, sadly. Thanks to your guide, I can find some new gems. On recent trips I've found the following to be up to my New York standards: Hutch's, Rue Franklin, Il Fiorentino.…Anyway, just to say I appreciate your work." [Thanks for the kind words!]
[As I've noted in the past, I usually lightly edit reviews for spelling, grammar, etc. This one has not been thus edited.] [TDw, 7/09] said: "Noise an ear shattering maybe 120db. I had a barley acceptable $34 Rib Steak (meat source obviously outstanding high quality) and Frits that were under the kitchen heat lamp too long. The frits were a very small portion and came with a surprise portion of string beans. Frits met MacDonnell's minimum quality, again too long under the heat lamp. After 30 dinners and 15 lunches over the past six weeks, we found only outstanding restaurants in Buffalo, but the editors are wrong on this one. (Only Three of our of maybe 20 on our list are on the editors list and all three ranked lower then the editor's Hutch's #2.) At Hutch's, Appetizers, deserts, wines, string beans & Martini were commendable."
[MDV, 6/09] said: "To start off, I'll admit that I go into Hutch's each time with a certain level of bias. It is far and away my favorite restaurant in the city. My family and I went to Hutch's on 5/29/09 to celebrate my birthday. We had made a reservation for 7 p.m. in the bar area. Upon arriving, we were seated immediately, and our waiter came by shortly to greet us. As always, water, fresh bread, and olive oil were brought to the table. I personally ordered the Shrimp and Lobster Bisque; my father ordered the Thai High Calamari; my mother ordered the Moroccan Salad special. Each was excellent. The bisque was served very warm (as it should be), and the consistency was that of lavender. The calamari was cooked perfectly, but the slaw and acidity of the garnish takes the dish to a new level. The salad, which consisted of grilled shrimp and other things, was very good as well. Moving on to dinner, we each ordered different things again. It was Copper River salmon season, and I could not pass up on the opportunity to order a salmon special. My father ordered the Bistro steak, and my mother the Beef Tenderloin au poivre. The salmon was very good. I wouldn't say excellent, but very good. It was done with a spicy mustard and prepared with an Asian influence in the choice of spices and sauce. I would have preferred a less intruding preparation that did not mask the taste of salmon as much. Still, it was very good. The Bistro steak and the Tenderloin were both excellent. Each was cooked perfectly at medium rare. The mashed potatoes were creamy, and the grilled vegetables complemented the meal nicely. For desert, I ordered the Creme Brulee, and my parents had the Fruit Cup. The Creme Brulee was, yet again, fantastic: creamy and full of flavor, but not too thick. The fruit was all very ripe and tasted wonderful. The service throughout the entire night was topnotch. Consistency is what makes Hutch's the best restaurant in town, in my eyes. I look forward to returning."
[DwH, 3/07] said: "Travelling to Buffalo almost weekly since February and wanted to pass along some impressions: Hutch's has some of the finest food ever—and I am a veteran of the Chicago and New York City restaurant scene. I dream about the halibut special and the beet salad when I am away from Buffalo. The bar is the place to eat—great service (Brad is a top-notch guy and barkeep—go, Longhorns!). Staff is young and chipper and usually pretty attentive. Never a weak or mediocre bite of food, and I go there nearly weekly."
[GMK, 1/07] said: "Hutch's has been one of our favorite nights out for years. When we had our baby, we expected our dinners there to diminsh to next to none. Nope. The staff is helpful and friendly and willing to trade parenting stories and rush you out the door when your baby needs to go. It's a relief to know that we can still eat there! I know this has nothing to do with the food, per se, but it is so nice to not be forced into only going to 'family restaurants', as nice as some of them may be."
[MRT] said:
[10/05] "We enjoyed dinner at Hutch's last Saturday, 10/1/05, with a friend of ours who had never been to Hutch's before. Both men began with the lobster and shrimp soup, which they pronounced as excellent; I began with a salad. Our friend also ordered a stuffed pepper as an appetizer. All three of us ordered the filet mignon. Hutch's has the best filet mignon in Buffalo. The filet is accompanied by a marvelous sauce, as well as delicious smashed potatoes and other wonderful vegetables. We ordered one bottle of wine, and all three of us ordered dessert. Our friend ordered crême brulé, which he loved. My husband ordered a chocolate dessert; he loves chocolate. I greatly enjoyed my slice of pear and blueberry pie; it was delicious. Our final bill was around $200. It is my favorite restaurant in the city of Buffalo."

Review from more than 10 years ago:

[11/02] "Hutch's is one of our very favorite restaurants in this town. In all honesty, it is really an excellent neighborhood restaurant. We wish Hutch's was in our neighborhood. I phoned around 6:00PM Sunday for reservations that night, and we were able to get in at 8:00PM. When you first sit down, delicious bread is brought to you, with delicious olive oil. The one down side to the restaurant is that it is very noisy. Reservations at 8:00PM is a very good time, because most people are leaving, and the restaurant becomes quieter. My husband began with an excellent lentil soup with duck. I ordered the eggplant Napoleon, from which they graciously removed the ham. It was expertly prepared. We both ordered tenderloin for our entree. It is good sized, and very delicous. Accompanying the tenderloin are delicous mashed potatatoes, snow peas, and red and orange peppers. I ordered their apple crumb cake for dessert, my husband their pumpkin pie, which were both delicious. We order one bottle of reasonably priced cabernet. The final bill was $144.00, which is not cheap, but that's what you pay for good honest food with excellent service."
Reviews from more than 10 years ago:
[HPK, 12/03] said: "After five years of living in WNY, I finally made it to Hutch's. The food here is of a quality that is above most other restaurants in the area. It is on the expensive side; for four people the cost was around $200, but you get the quality and the quantity of food you would expect. We had a mixture of foods from raw oysters to steak. I personally had the tuna, which was seared to perfection. They were even willing to cook the tuna more medium for one in our party; many restaurants will not do that. We are big water drinkers, and our glasses were filled and refilled always, a plus in my book. A great atmosphere, and I would suggest this for all."

[ALS, 6/98] said: "Hutch's is another very good bistro, with a mix of casual to elegant cuisine."

[MEL, 2 & 3/98] said: "The best of the fancy restaurants I've been to. I had a very good spicy pasta and better than average grilled chicken. Also, Hutch's has a small-portions/sandwich menu, so that, in addition to getting the traditional super expensive meal, you can get a cheap meal, or an expensive meal made up of small portions of two or three different entrees."

[MLS, 1/98] said: "Consistently good."

But [NU, 2/97] said: "Wanted to alert you and your readers to some unfortunate experiences my husband and I recently had at Hutch's. First, let me say we had been eating there once a week for months and found the food exciting, fresh, varied, and consistently good. The service was also usually friendly and nice. A few weeks go we were particularly famished and asked our waitress if she would just split a bowl of soup into two cups to slake our hunger before we even ordered. She brought the soup, and the rest of the meal was as good as usual; however, when we got the bill we were charged $3—each (normally, big bowl is $3.25). When we asked why we were charged so much, the waitress simply said, `That's what Hutch told me to charge.' Okay, so every place has its lapses.... The next week, we were there with a couple of friends. We brought a bottle of wine from our cellar, something we had been doing there for ages. They would charge us $8—corkage, which was OK. This time, when we got the bill, he charged us $15! My husband went back to the kitchen to speak with him, and he nastily said he didn't want people bringing wine any more. Fine, but let us know in advance; don't just switch the policy without saying anything. Even though we had almost always enjoyed our experiences there, we vowed not to go back."

[JCM, 8/96] said: "Excellent food and service. Various dishes ranging from Italian pasta dishes, to fish, meat, and poultry, all prepared very well. Higher prices than normal for Buffalo ($15-$20 per plate) but worth it for a good occasion."

[PJE, 5/95] said: "Pretty good."
---
Hydraulic Hearth.
716 Swan St.
(at the intersection with Seneca St. and Emslie St.,
just north of Larkin Square,
in the Larkin District,
near downtown Buffalo)
East Side (City of Buffalo).
248-2216.
Online reservations for dinner, but not for brunch, available via OpenTable.com.

"Restaurant and Brewery", with wood-fired pizza.

Listed as one of the 5 best new restaurants in 2014 by Donnie Burtless, Buffalo Eats

[WHN] says:


[8/24/15] "Sunday afternoon, we went to a gospel brunch in the beer garden at Hydraulic Hearth, with music by a band called Miller and the Other Sinners. A pig roast, with sides of 'Southern Soul Food' was provided by The Black Sheep. Two different barbecue sauces were available for the pork. Sides included potato salad, corn on the cob, collard greens, baked beans, and corn bread. Beer, wine, other alcoholic and nonalcoholic beverages, and coffee were provided by Hydraulic Hearth and their Community Beer Works. I'm not at all familiar with gospel music, but the bluesy sound of the band was fun, and the food was very good. I'm sure that they won't schedule it again this year, because summer is almost over, but hope they do it again next summer. I think that they will, because two time slots were both sold out."


[1/12/15] "Hydraulic Hearth and BreadHive Bakery have a joint 'Bagels and Brooze' brunch on Saturdays, with BreadHive taking over Hydraulic Hearth's ovens to finish their bagels (and some breads). We went on Saturday, 1/10, and a two-man blues band (washboard and drum; banjo and guitar) were playing, but we weren't close enough to hear much of anything. There are about a dozen bagel sandwiches on the menu, along with beers and mixed drinks. In addition, there's a DIY option for those who want to pick from a long list of ingredients and assemble their own sandwich. Customers order drinks from a Hydraulic Hearth server, and food from a BreadHive person stationed near the brick ovens. I chose an 'Old Man Brooklyn' (cream cheese, lox, capers, tomato, red onion, cucumber, fresh dill) on a plain bagel. On the Saturday that we went, the only bagel choices were plain and 'everything'. G decided to make her own, and chose an everything bagel, with butter, fresh baby spinach, roasted garlic, chopped tomatoes, capers, dill, and red onion. The components are presented in little bowls, priced from about 25¢ up, delivered by a HH server. It was a fun experience, and we enjoyed the food and drinks. The HH website says that they will hold 'Bagels and Brooze' brunches every Saturday till late spring. They are now open at lunchtime on Fridays, too, but I assume that it's for their standard menu of mostly pizzas."

[12/11/14] "G and I had a light, mid-week dinner here last night. We shared an order of Swedish meatballs with lingonberries, and a 'farm' salad of mixed greens, plum tomatoes, and cucumbers, with balsamic dressing, but without goat cheese, at G's request. We also had a pepperoni pizza with mozzarella, fresh basil, and moderately hot peppers. G had a glass of Pinot Grigio. I had a glass of Nero D'Avola. The focus is on beer and cocktails, not wine. There are only 4 reds and 4 whites, plus a sparkling wine, but dozens of draft and bottled beers, and lots of specialty cocktails, too. The food was very good, as was the service. The only downside was that the restaurant/bar was extremely loud, such that even the music playing (loudly, I think) in the background was drowned out."

[AMB] said:

[7/27/15] "Hydraulic Hearth has a new, pleasant outdoor seating area and bar, with booths, lounging chairs, and areas for shuffleboard and toss games—perfect to take advantage of after the long winter!"

[11/30/14] "We recently ate at Hydraulic Hearth, in the Larkin District (across from the festival space) and enjoyed it. The menu is simple: some appetizers and a selection of pizzas, with a few pizza specials. There is also a cocktail menu and wine & beer (with some locally brewed options). We started with Swedish meatballs—which reminded us of some that we had eaten in Sweden (the waitress told us that the recipe came from the new Albright-Knox director). Pizzas were cooked in the wood oven and were very thin, crispy, and flavorful. Three of us each ordered our own pizza: They look large for one person, but are thin, so we ate almost all of them (though only split one appetizer, so were hungry). Everyone was happy: We tried the pepperoni, margherita, and carbonara (with pancetta, onion, and arugula). They range in price from $12 to $15. I am looking forward to going back to try the one with Spar's sausage. We finished with some locally made chocolates (which the grownups enjoyed more, I think, due to their more specialty flavors) and really good chocolate gelato. Coffee is complimentary. It was a fun atmosphere (brick and wood interior), bigger inside than I expected, with tables, some lounge seating in front and towards the back, a bar, and also seats at the pizza-oven counter. Service was friendly and attentive. It would be a great restaurant to sit in on a snowy night—large front windows looking out over Larkin Square. It is nice to see so many new choices for eating out!"

[JoM, 1/8/15] said: "I stopped in for dinner and drinks on 1/2/2015 with a group of four (including myself). The bar area was very crowded, but we were able to squeeze in and have a round of drinks before dinner. The beers on tap are listed on a chalkboard behind the bar; they also have a cocktail list, which our friend ordered from. She tried the Nonna's Pink Lemonade and thought that it was good but a bit strong for her taste. Once we sat for dinner, we split 2 appetizers: the cheese fondue and bourbon wings. Everyone agreed that both appetizers were very good, although we had to ask the waitress for additional bread for the fondue. For our meal, we ordered 3 pizzas to split: the margherita, Larkin herb, and cheese and Spars sausage. The Spars sausage pizza was the favorite of everyone, but we weren't overly impressed by any of the 3; I'd say that the appetizers were the highlight of the meal. Our service was attentive and professional. I prefer the Neopolitan-style pizzas at Romeo and Juliet's or Trattoria Aroma over Hydraulic Hearth. I enjoyed the bar and appetizers, but won't rush back for the pizza."
---
Home | Intro | What's

| Contributors | Ratings Key | Catering | Cuisines | Locations | Outdoors | Waterfront |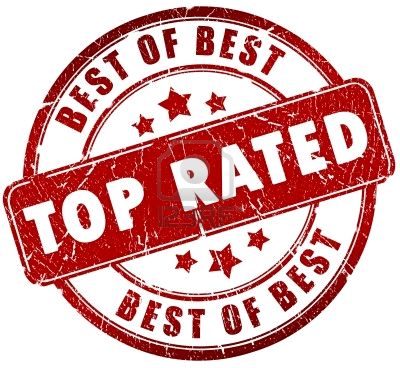 | Send a Review
---
Copyright © 1998–2015 by William J. Rapaport (rapaport@buffalo.edu)
http://www.cse.buffalo.edu/restaurant.guide/listh.html-20150908