Home | Intro | What's

| Contributors | Ratings Key | Catering | Cuisines | Locations | Outdoors | Waterfront |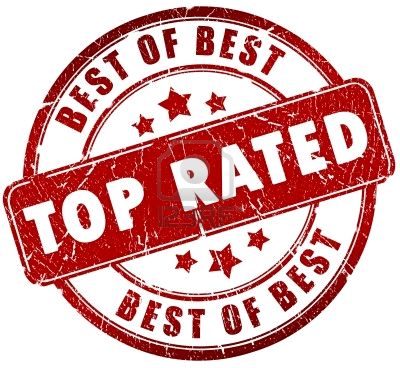 | Send a Review
---
Alphabetical Listing of Restaurants: A
Last Update: Thursday, 3 September 2015
Note:

or

material is highlighted
---
Index:
Acqua Restaurant & Banquets (Buffalo/Black Rock)
Acropolis Family Restaurant (Buffalo/Elmwood Village)
Adam's Rib (Amherst/Snyder)
AJ Jamaican Kitchen (Buffalo/West Side)
AK Cafe (Buffalo/Elmwood Village)
Al-E-Oops (Lancaster/Bowmansville)
Aléthea's (Clarence/Harris Hill)
Alex's Place (Genesee County/Batavia)
Alfie's Restaurant (Chautauqua County/West Ellicott)
Allegany Grill (Allegany County/Belfast)
Allen Street Bar & Grill (a.k.a. The (Old) Pink (Flamingo) (Buffalo/Allentown)
Allen Street Hardware Cafe (Buffalo/Allentown-Elmwood Village)
Alton's (Cheektowaga/Forks)
Aman's Family Restaurant (Amherst/"Greater" Williamsville)
Amaretto Bistro (Amherst/"Greater" Williamsville-Transit Corners)
American Grille on Seneca (Elma/Billington Heights-East Aurora area)
Amici Ristorante and Cafe (Tonawanda/Kenmore)
Amigo's Restaurant (Tonawanda/Kenmore)
Amy's Place (Buffalo/University Heights)
Amy's Truck (Buffalo/various locations)
Anchor Bar (Buffalo Niagara Medical Campus-Allentown)
Anderson's (Amherst/"Greater" Williamsville, Niagara County/S. Lockport, Tonawanda/Belmont)
Angry Buffalo at the Rose Garden (Lancaster/Harris Hill-Transit Corners area)
(Casa) Antica (Niagara County/Lewiston)
Antica Pizzeria (Canada/Niagara Falls, ON)
Antoinette's Sweets (Lancaster/Depew)
Antonio's Restaurant, Banquet, & Conference Center (Niagara County/Niagara Falls, NY)
Apollo Family Restaurant (Lackawanna)
Apple Granny's (Niagara County/Lewiston)
Applebee's Neighborhood Grill & Bar
(Hamburg/McKinley Milestrip Ctr.; Niagara County/Niagara Falls, NY; North Buffalo)
Arby's (multiple locations)
Arcade Center Farm Pancake House (Wyoming County/Arcade Center)
The Archer Grilled Meats & Aquatics (Downtown Buffalo)
Arirang (Amherst/North Bailey)
Armor Inn Tap Room (Hamburg/Armor)


[

(Trattoria) Aroma (Amherst/"Greater" Williamsville & Buffalo/Elmwood Village)


Arriba Tortilla (East Aurora)
Asa Ransom House (Clarence Hollow)
Asian Star (West Seneca/Ebenezer)
Athens Family Restaurant (Cheektowaga/Pine Hill)
Athenaeum Hotel/Bloom (Chautauqua County/Chautauqua Institution)
Au Bon Pain (Buffalo Niagara Medical Campus)
Aunt Millie's Kitchen (Chautauqua County/Irving)
Avezzano Ristorante (Cheektowaga/Forks-Bellevue)

---
Key:
All phone numbers are in area code 716, unless otherwise indicated.
All locations are in Erie County, unless otherwise indicated.
---
Acqua Restaurant and Banquets.
2192 Niagara St.
(on the Niagara River,
south of Arthur St. & Ontario St.,
north of Hertel Ave.),
Black Rock (City of Buffalo).
874-5400.
Located in the former Harry's Harbour Place Grille.

Same management as Foundry Lounge and The Hatch Restaurant.

[WHN] says:

[7/13/15] "On a beautiful summer evening, Fri. 7/10, we had dinner on the patio at Acqua. After ordering a bottle of William Hill Cabernet Sauvignon, we started our meal with salads: Caesar for me, and beet salad (with more greens than beets) for G. For her main course, G had ginger- and soy-seasoned scallops over brown rice, with a few vegetables. I had sautéed shrimp served over white rice, with a delicious white-wine sauce. There were only two desserts, neither of which were mouth-watering, so we skipped dessert, but had coffee. The food and service were very good."

[7/21/13] "On a beautiful summer evening, Sat., 7/20, we had dinner on the patio at Acqua. After ordering a bottle of Estancia Meritage ($42), we were presented with amuses bouches of chicken fricassee over puff pastry. A choice of Caesar or mixed greens salad is included with all entrees. We both chose the mixed greens, with balsamic vinaigrette, mine with crumbled bleu cheese. For her main course, G had Chilean sea bass ($26) topped with crab meat and hollandaise, with roasted red potatoes and a mixture of grilled peppers, onions, and asparagus. I had halibut ($24), with beurre blanc and soy-ginger sauce. The same sides were included. The fish portions were very large, so we skipped dessert but lingered over coffee to watch the sunset. The food and service were very good, and the waterfront setting is arguably the best in Buffalo."

[3/12] "G and I went to Acqua for a Local Restaurant Week dinner on Wednesday, 3/28/12. Dinner started with an amuse bouche—a small slice of rare duck breast on a piece of brown bread, topped by a sweet cherry sauce. I thought it was good, but G doesn't like duck very much, and her duck had much more fat than mine. So I got hers as well, and cut off the fat and skin. The appetizer course offered a choice of New England clam chowder, a red-lettuce salad with candied walnuts and fried goat cheese, or a crab cake with corn relish and remoulade. G chose the salad, and I chose the crab cake, which we had had last summer. Both the salad and the crab cakes were very good. I especially recommend their crab cakes, which are made with zero filler. Five main courses were offered: filet of sirloin, chicken breast stuffed with asiago and prosciutto, pan-seared flounder, shrimp and scallops over pasta, or wild mushrooms in puff pastry. G ordered the flounder, which was served with garlic spinach and toasted wild rice. I had the chicken breast, served with creamy risotto and grilled asparagus. Six or eight red and white wines were on a special, restaurant-week, wine list for $20.12. We had a bottle of Rosenblum Cellars Non-Vintage Vintners Cuvee Zinfandel. Dessert was cheesecake with a chocolate sauce coulis topped by a blackberry. G doesn't usually eat dessert, so I took most of hers home. Excellent food; excellent service. The only thing missing was the sunset we enjoyed last summer on their deck, but that will be coming in a couple of months."

[8/11] "Saturday night, 8/27/11, I returned to Acqua for dinner with a friend. It was a beautiful summer evening, so we sat on the deck to enjoy the sunset. We started with two glasses of New Zealand Sauvignon Blanc from their extensive list of wines by the glass. Our server seemed anxious for us to order, so we split an order of delicious crab cakes, before ordering entrees. When he returned for about the third time, he told us that he was anxious to get our order in because they had a large wedding party that would soon be tying up the kitchen. But, before ordering, we asked for a taste of Coppola claret. A small glass was brought without hesitation, but the glass had lipstick stains, so I asked that it be replaced with a clean glass, which it immediately was. My friend thought it was too 'heavy', so we ordered Louis Martini cabernet. We both ordered house salads with balsamic vinaigrette, which were very good, but, before we had finished them, our entrees were served: For me, medium rare ahi tuna drizzled with a mild wasabi sauce, served atop a seaweed salad, with kimchee on the side; for her, grilled sea scallops and jumbo shrimp, served over orzo pasta in a light tomato sauce. Both entrees were delicious. Despite being pushed to order quickly and being served our entrees too soon, we were not rushed at all after that. We didn't want dessert. (My friend couldn't finish all her pasta.) We lingered over coffee, and enjoyed the last remnants of the setting sun on the reddish-pink clouds in the distance to the west. Too bad summer doesn't last longer in WNY, but at least we don't have hurricanes."

[7/11] "Ten family members went to Acqua for dinner on Monday night, 7/25/11. It was my daughter's last night in Buffalo, before returning to Phoenix, so everyone wanted to get together. We sat on their covered patio overlooking the Niagara River and, over the course of the evening, watched a beautiful sunset. They have a very nice selection of wines by the glass. The menu includes many seafood choices, as well as beef, pork, chicken, and some vegetarian dishes. Last night, there were also 5 or 6 appetizer and entree specials, in addition to the regular menu. I don't know what everyone had, but several appetizers were shared, including crab cakes, shrimp cocktail, and fried calamari. I had an excellent Caesar salad with white anchovies (on request). Others had mixed green salads and caprese salads. Among the main courses selected were: grilled ahi tuna (perfectly cooked medium rare), with wasabi sauce and kim chi; grilled swordfish (my choice) with roasted fingerling potatoes and broccoli; grilled shrimp and scallops over orzo pasta; sliced tenderloin with wild mushrooms; tandoori chicken; NY strip steak, with a side order of lobster mac and cheese. The only slightly negative comment was from my daughter, who thought her shrimp and scallop pasta dish was a little oily. The food and wine were very good, the service was excellent, and Mother Nature contributed sunny weather and a gorgeous sunset. I am planning to return while it's still summer."

[DGe, 2/12] said: "On Friday, 2/3/12, my wife and I enjoyed a meal at Acqua. When we arrived at 6, we were the only guests; only a few more trickled in over time, which is shame. I guess most people don't think of riverfront dining in the winter. We ate in the atrium, which was warm and inviting, with a nice view of the Niagara. The waitress was wonderful, informative, polite as can be, and attentive; taking care of 3 tables, you would expect this. The menu changes daily; we had a choice of several appetizers, salads, and entrees (about half were seafood). There was a nice wine list; the waitress was helpful with the wine selection. We ordered two salads and two entrees; the salads were ample (next time we will get one to share). The first was greens, goat cheese wrapped in bacon, and pine nuts: excellent. The second, a chopped salad, was more of a chopped antipasto with garbanzos, pepperoncini, and salami. For entrees, I had a shellfish stew; my wife had a marinated chicken. I was a bit uneasy ordering the stew; with the lack of customers, I was worried it could be a frozen and re-heated. Not the case; it was loaded with fresh clams, mussels, shrimp, scallops, and a big crab claw, in a rich tomato broth. The chicken, served with baby carrots, was well marinated and full of flavor, lots of rosemary; it was de-boned and pressed to grill. The meal, with a bottle of wine, cost about $100. I imagine it is crowded and busy in the summer, but quite a hidden gem this time of year."
---
Acropolis Family Restaurant.
708 Elmwood Ave.
(between W. Ferry St. & Lafayette Ave.),
Elmwood Village green section (City of Buffalo).
886-2977.
[RHo, 1/12] says: "This past Monday [1/23/12], I went to Acropolis for the first time ever. I met a friend there, and we had a lovely meal. I ordered the vegetarian platter and had no trouble substituting the spanikopita with the melitzanasalata (eggplant dip) to create a nice little vegan plate. The stuffed grape leaves were good, the eggplant was excellent, and the falafel were tasty. The falafel was like a fried patty with a crust rather than a ball with a crispy, bread-crumb coating; the inside was smooth, rather than crumbly. I would have liked some tahini or other vegan sauce to go with it (they brought some white, thick, yogurt-type dip), but I never asked. My friend ordered calamari, which were very thinly sliced and very crispy; she really liked them. I forgot to ask her what she thought of her stuffed eggplant entree, but I know the dessert was good: I forgot what it was called, but it was phyllo, custard, caramel sauce, and ice cream. For all that plus a drink, it was only $40, and, with the $10 Buffalo Dining Card, we really got a good deal. We sat there for another three hours talking, and no one tried to kick us out…though they stopped bringing us water. It was a Monday night, so there were tables available; I hate to linger when it's busy. Our waitress was great, and we had a lovely time."

[RaJ, 1/12] said: "Date Visited: 1/20/2012. After all the publicity in the news (good/bad, I'm not judging), I recommended to my group of 2 others that we try out Acropolis, after having a few beers across the street (Blue MonkBlue Monk) for happy hour. Looking around, there were a few finishes that were needed (holes in the ceiling, etc.), but the establishment was mostly well decorated and inviting. After waiting about 10 minutes for a table (not bad for 8:30 on a Friday night), our server promptly made her way to us. All night, she visited us just enough without being overbearing, was very pleasant, and kept our beverages full. After the perfunctory recitation on specials, etc., I decided on the Gemista, or stuffed peppers, with fresh-cut fries, off the regular menu. One of my companions chose the fish fry, and the other chose the Reuben. The stuffed peppers were cooked perfectly; they were tender but not squishy, and the rice was fresh, with appropriate texture. The fresh-cut fries were also just that: fresh cut. They were delicious, and certainly not frozen out of a bag, which I appreciated. My only reservation is the amount of beef in the stuffing. Although it was present, it was used very sparingly. When I make them, they are closer to 50/50 rice/beef than 95/5. The fish fry was the meal of the night. There were 2 fried choices: a beer batter, and another I can't quite recall. My co-eater chose the non-beer-batter option. It was cooked to a perfect golden brown and was flaky, hot, and flawless. The slaw was excellent: fresh, crisp, well seasoned, and with just the right proportions of cabbage/vinegar/mayo. The Reuben was also well cooked, but the proportion of meat to bread was off to what the 3rd diner was used to; a Reuben (in his opinion) should be bulging with corned beef. However, everything else about it was spot on. Overall, Acropolis had well-prepared (if not overly creative and adventurous) food, with a warm, inviting atmosphere, at very reasonable prices. I will be visiting again."

[BP, 4/07] says: "One restaurant you cannot beat on the Elmwood Strip for price and quality is the Acropolis, owned and run by a Greek family. The diner décor is clean and warm. It is a breakfast haven on weekends, but serves home-style dinners that are cooked fresh daily. You cannot beat this place for quality at a reasonable price. Their open chicken souvlaki dinner is the best, not to mention the turkey dinner with all the fixin's. Great soups made by Effie, the owner. I rate it very good."

Review from more than 10 years ago:

[MEL, 2/98] said: "Drab Greek-American diner, but the accent on the American; no real Greek stuff besides gyros and souvalaki and one or two other things."
---
Adam's Rib.
4517 Main St.
(just east of Harlem Rd. & Daemen College),
Snyder (Town of Amherst).
839-3846.
[CJF, 10/1/12] says: "In the continuing saga of Adam's Rib: The latest news is that the current owners will re-open after a one week 'vacation', [on Oct. 9]. No word on when, if ever, planned ownership change to take place. Thanks again for providing this great resource!" [Thank you!]

[JAK, 9/22/12] said: "An ad ran in yesterday's Buffalo News 'Gusto' section that noted that the venerable Adam's Rib in Snyder is closing on September 30th after 35 years."

[CJF, 2/12] said: "Current owner of many years has reached agreement to sell. New owner also operates Shadow Lounge (Hertel Ave.) and Macaroons (Dick Rd). No word on expected closing date. Recent dinner was totally as expected. This is an old line (1970s), steak & cocktail place. Food is of good quality, if not exciting. 2 in our party had petit (6 oz.) filet, both done as ordered, and tasty. Another had lamb chops cooked to perfect medium rare; very good. 4th diner had broiled scallops—plenty of 'em, not overcooked, and pleasant lemon sauce. Good service, limited wine selections, great cocktails."

[KBA, 10/09] said: "Hailing as I do from Omaha, I confess to judging steak by cornfed Angus standards. Restaurants such as Gorat's—Warren Buffet's favorite—serve melt-in-your-mouth morsels of heaven that we get spoiled on and seek replacements for like holy grails when we must leave the Midwest. With Omaha beef, you see, aging ain't just inevitable, 'it's an art!' (apologies to Rev. Sky St. John of Unity Church, Hawaii). So it doesn't surprise when I find restaurant guides like Rapaport's which don't contain a steak section. [I beg to differ; take a look at "Steak and Steak Houses"!] After all, where in Buffalo could one find a steak great enough to write home about? Adam's Rib, for one! This quiet bar/restaurant on Main Street in Snyder served me a slice of aged Nirvana that actually gave Omaha Steaks a run for their money. It was tender, blood-salty, and melted in the mouth like a great aged steak, but it also had a touch of something extra that I haven't even tasted in a Gorat's steak. If I had to describe that nuance, I'd say it was a bit of buttery sweetness. Not to mention, the good old-fashioned service-minded folks at Adam's Rib top off the one-price-for-everything meal (also a reminder of Omaha traditional steakhouses!) with a (gadzooks!) buttered, baked sweet potato in its skin instead of a (yawn) potato. You don't even need a dessert. Adam's Rib. Paradoxical and profound. Wow."

[AMB, 3/08] said: "A long-standing, classic Buffalo tavern-style restaurant. I am told my grandparents ate there every Saturday night for years, at the same table. I am sure the menu (and decor) has not changed much—but sometimes that is a good thing. On a recent Friday, the seating and bar area were packed (an old-fashioned bar, with a real bartender). If we hadn't called ahead for a reservation, I am sure we would have waited for a very long time. The menu is standard, traditional "American" food—steaks, chops, seafood, chicken. Not adventurous. Around the table, we ordered filet mignon, pork tenderloin (a whole tenderloin!), fish fry, and a strip steak. Beef was correctly prepared, tender, and very good, as was the pork; fish fry was fine (standard Buffalo fish fry). Twice-baked potatoes were an option (always a good sign!). Salads were typical, but adequate. This is not a cheap restaurant—petite cut of the filet was $20; a number of entrees were $25-$30. While it was my first visit, it seemed consistent with the experience of others we were with, who have been there over the years. A good choice if you want this sort of restaurant."
---
AJ Jamaican Kitchen.
209 Massachusetts Ave.
(at Plymouth Ave., south of Hampshire St., between Niagara St. & Richmond Ave.)
West Side (City of Buffalo).
563-4140
Coupons available from Restaurant.com.

[5/12] Given 4 (out of 4) pennies by Emma Sapong, Buffalo News "Cheap Eats" restaurant reviewer.
---
AK Cafe.
1285 Elmwood Ave.
(in the Albright-Knox Art Gallery, between Delaware Park and Buffalo State College, south of the Scajaquada Expressway/Rt. 198),
Elmwood Village blue section (City of Buffalo).
270-8223.
Smithsonian Magazine once said that the Albright-Knox has the best collection of late-20th-century art in the U.S.

[WHN, 12/7/13] says: "Friday night, 12/6, we went to AK Cafe for First Friday Jazz and dinner. We went early, at 6, so we could enjoy the music while we ate. We ordered a bottle of Cartlidge & Browne North Coast Cabernet Sauvignon from the very limited (3 reds and 3 whites), but well-chosen, wine list. Sliced French bread was served with EVOO. We split a Caesar salad, with just the right amount of dressing. For our main courses, we both had sauteed sea bass, served over goat cheese risotto with saffron, and topped by warm caponata; three or four asparagus spears were served on the side. The fish dish and accompanying risotto were delicious. It should be noted that, like the wine, there are only three main courses offered—meat (this night, filet of sirloin), seafood, and a vegetarian option. However, there are many salads and sandwiches available. With coffee, our dinner was just over $90 before the tip. (G is a member of Albright Knox, so we received a 10% member's discount.) The jazz duo of a bassist and keyboard player was very good, and not so loud as to impede conversation. I thought that the musicians played from 5:30–8, but they stopped at 7:30. Next time, we'll be there when they start playing. Service was excellent, too."

[Bill, 11/2/13] said: I had lunch here on a Saturday with a cousin who was visiting from out of town. We both began with the soup of the day, a slightly sweet, butternut-squash bisque, which was very good (although accompanied by packaged oyster crackers). My cousin had the quiche of the day, which was a Greek quiche, with feta, kalamata olives, and spinach, accompanied by a side salad; he said that it was also very good. I had the Panko Chicken Salad: "field greens, goat cheese, grape tomatoes, and toasted almonds with red wine herb vinaigrette"; the dressing was so light as to be almost non-existent, but the salad was good. For dessert, my cousin had the chocolate lava cake, usually served warm, but he requested it cold, and enjoyed it that way. I had the apple tart, which was fine, but not memorable. Nonetheless, this is a very pleasant place for a light lunch, in wonderful surroundings (though I must say that I was a bit disappointed with the gallery, not having been here since before the deaccessioning of many of their older artworks, and missing many of my favorites, which, perhaps are still there but simply weren't on display).
---
Al-E-Oops.
5389 Genesee St.
(east of Harris Hill Rd.,
just east of Bowmansville),
Town of Lancaster.
681-0200.
[JoM] says:

[2/18/14] "For ribs, Dinosaur is excellent, but Al-E-Oops is the best."

[10/11] "I have reviewed this restaurant before and continue to be impressed. We went for dinner on 10/1/11 during Restaurant Week. The Restaurant Week deal was two entrees from a special menu for $21.11. I chose the baby-rib dinner, and my father selected the rib-and-scallops dinner. Both meals were a half rack of ribs, and my father had a small dish with about six scallops in a butter sauce. The ribs were absolutely outstanding: Just the right amount of bbq sauce on them, and they have additional sauces on the table to add, depending on your taste—the best ribs I've eaten in a restaurant in a long time. I tried one of the scallops, and they were also excellent. My meal came with a side of bbq-baked beans and French fries. My father's meal was accompanied by a salad. We also had a basket of cornbread and garlic sticks prior to our meals arriving. The cornbread is very light and crumbly, probably my favorite cornbread I've had in the area. With two beers to wash down our meal, the price was well below $30. We always walk out full and happy at Al-E-Oops. I recommend!"

[12/10] "Went for a family dinner this past Friday evening, 12-17-2010. Arrived with a party of 5 around 6:30 and were promptly seated. This is one of my family's favorite places for BBQ. The pulled pork and pulled chicken are always delicious. My girlfriend and I had a cup of lobster bisque to begin the meal: large pieces of lobster and very good flavor. On this visit, 2 people in our party had the pulled-pork sandwich: as always, done to perfection. On each table, they leave bottles of either regular or hot BBQ sauce. My grandmother had the beer-battered fish-fry as her entree; it was a large piece of fish, which she enjoyed and brought the leftover home for lunch the next day. My mother had the build-your-own salad; it was a large salad, and she had pulled pork on top. She wasn't able to finish, and brought the remainder home for lunch the next day. The only meal that wasn't a favorite was the steak-and-cheese sandwich; it was thick-cut roast beef with melted cheese and mushrooms on top. It was decent, but didn't have as much flavor as the other meals. Before the main courses came out, we were provided a basket of garlic toast sticks and cornbread. The cornbread is some of the best I've had in Buffalo. It's very crumbly, but has a sweet flavor with a hint of spice to it, as well. I also have to mention that they have Flying Bison beer on tap, which is made locally; we had a pitcher of the Aviator Red. The entire meal came to $82, which seems reasonable for the quality and quantity of food. We have been going to Al-E-Oops for years for the BBQ and always leave satisfied. Highly recommended!"

Review from more than 10 years ago:

[DR, 3/99] said: "Lunch and dinner. This is probably the best place in WNY for BBQ! Huge portions; they could feed a starving nation. They smoke their own ribs, chicken, turkey, and hams. Great BBQ sauce, on the sweet side. Go there hungry, leave full and enough left over for the another meal."
---
Alex's Place. —WARNING: PARTS OF WEBSITE PLAY LOUD MUSIC!
8322 Park Rd.
(at Richmond Ave., just west of the City of Batavia),
Town of Batavia (Genesee County).
1-585-344-2999.
[7/4/13] Given 8 (out of 10) points by Andrew Z. Galarneau, Buffalo News food editor.

[SAS, 7/08] says: "Positive: I met a friend from Rochester here for lunch the other day (my second visit, his first). Its location is convenient between our two cities, and it is a very short drive from the Batavia Thruway exit. Known for their steaks, ribs, and seafood, Alex's is a casual lounge with a good, long-standing reputation. My friend had a full rack of baby back ribs, one of their specialties—half BBQ and half garlic. He commented that the ribs were probably the most tender ones he has ever eaten. He enjoyed both flavors, though he preferred the BBQ, stating that the flavor of the garlic ones seemed a little understated. I had a cup of seafood bisque, the soup du jour, which was very tasty. My entree was a ribeye-steak sandwich with fries, a regular menu item. It was very tender, cooked as I liked, and delicious. I was a bit disappointed, however, that it was served so lonesomely on a roll without any lettuce or tomato. Maybe if I had asked for them, but they were not offered as an option, either. Our iced teas, I pleasantly noted, were fresh brewed, not fountain drinks. Alex's only takes reservations for parties of 5 or more, so plan to wait at their bar or in their small lounge area during peak times, but we had no problem getting a table on a Monday afternoon at 1pm...and they were very amenable to us staying at our table for our after-lunch working meeting."
---
Alfies Restaurant.
986 Fairmount Ave.
(at the northeast corner with N. Wilcox Ave.,
east of Southwestern Dr.,
west of Babcock Ave. and Jackson Ave.
West Ellicott/Jamestown West (Town of Ellicott, southern Chautauqua County).
488-7410.
Bill says:

[5/23/15] Disclaimer: This review is not intended to reflect negatively on the food at Alfie's, which is one of our go-to restaurants, primarily for lunch, when we're in the Jamestown area. However, MER and I planned on having lunch at Alfie's recently. They open at 11:30 A.M., and, although we were a bit earlier than that, their "OPEN" sign was flashing. We walked in past a sign that said "seat yourself", seated ourselves, and waited. And waited. MER, who eats there regularly, helped herself to some popcorn from their machine, while I went back up front to alert them that we were there. No one was around. We waited some more. MER went up front, even looked into the kitchen, and saw no one. We helped ourselves to some more popcorn, and waited some more. Finally, we left, and had a lovely lunch at Olive Garden.

[4/12] An informal, coffee-shop-style restaurant on the outskirts of Jamestown (closer to Celoron and Lakewood). MER and I stopped here for lunch with some friends. They have appetizers, salads, burgers, seafood, beef, chicken, pasta, sandwiches, fish fries, a kids' menu (and a room with fish and TVs tuned to cartoon stations), daily specials, and daily soup. I wanted a salad and first thought that their chicken walnut salad with cranraisins on mixed greens with fresh fruit and garlic toast sounded good, but the waitress told me that it was a mayo-based chicken salad and that what I probably really wanted was the Apple Chicken salad with mixed greens, charbroiled chicken breast, sliced apples, toasted walnuts, and onions. I agreed, ordering it with their homemade white balsamic (creamy) dressing. It was good, but not wonderful. But there's enough on the menu to warrant returning, especially given that they're open on Sundays, a rarity in Chautauqua County. MER had a Cobb Salad (lettuce, chicken, black olives, crumbled bleu cheese, bacon, and tomatoes), also with the white balsamic; she was very pleased. Lunch for four with drinks and tax (but before tip) came to just over $62 (or about $16/person).
---
Allegany Grill.
7993 Rt. 19
(south of GLF Rd.),
Belfast (Town of Belfast, Allegany County).
585-365-8298.
Reviews from more than 10 years ago:

[ASn, 2/03] says: "I recently visited the Allegany Grill, in Belfast, NY. I had driven by several times, but hadn't thought anything of it, due to its exterior appearance. However, after reading a review, I decided to try it out. When I walked in the door, I found it to be quaint and charming. I ordered the 10-oz. steak, and my friend chose the chicken parmesan. When it arrived, I actually laughed in surprise, because I was shocked at how big it was. It was cooked to perfection and came with a baked potato, and salad as an appetizer. The service was excellent and fast. Our waitress was very polite and attentive. The only drawback was that the smoking section was just on the other side of the restaurant, so, when I left, my clothes and hair smelled slightly. Other than that, I was pleasantly surprised. I even took most of my dinner home with me and enjoyed it the next day."

[JGa, 9/02] says: "I recently had the pleasure of dining at the Allegany Grill. It's a newly opened little restaurant with a wonderful menu, beautiful decor, and friendly service. I had the shrimp scampi, which was out of this world, and at just $8.95 was a great deal as well. It certainly didn't taste like an $8.95 dinner. My friend had the Jack Daniels sirloin, which he raved about. What a tender steak he had for just $6.95! The restaurant came highly recommended, and we were not disappointed. Its a little bit off the beaten path, but it's worth the trip. We will definitely return when we're in the area. We read your reviews often and visit a lot of the restaurants you suggest. Now let us return the favor and suggest the Allegany Grill to you."
---
Allen Street Bar & Grill (a.k.a. The (Old) Pink (Flamingo).
223 Allen St.
(at Mariner St., west of Elmwood Ave.),
Allentown (City of Buffalo).
884-4338.
[RAS, 9/24/13] says: "This is a bit tricky, but the official name seems to be 'Allen Street', but some call it the 'Allen Street Bar & Grill', while most call it either 'The Pink', 'The Old Pink' or 'The Pink Flamingo'. Make no mistake about it, this is a bar that serves some food. Calling it a 'restaurant' might be a stretch. You wouldn't take your mother here on Mother's Day or probably any other day. It's charming in its own way, inside and out: dark yet, at the same time, cozy. The only table that I noticed was a pool table. Still, there is something endearing about this divey, friendly, neighborhood bar. On a very recent Monday night, I went to visit an acquaintance who was tending bar and to check out the steak sandwich that I have heard about for years. The bartender-cook removes the generous strip steak, about 12 ounces I'm guessing, from its vacuum-sealed enclosure, trims every bit of fat and gristle off it, seasons it, and throws it on the grill. Mine was served perfectly medium rare, with onion and peppers cooked in stout, with cheese on a Costanzo roll, and with a dill-pickle wedge on the side. The sandwich set me back $12.00. Absolutely delicious, it had the beefiness of a strip steak, but ate like an extremely tender filet. Go there for lunch. Enjoy this truly great sandwich with a beer. If you don't like the ambiance, get it to go and enjoy it at home, but don't miss it."
---
Allen Street Hardware Cafe.
245 Allen St.
(at College St., west of Elmwood Ave.),
Allentown/Elmwood Village red section (City of Buffalo).
882-8843.
Same ownership as Black Rock Kitchen & Bar.

[BMcWS, 10/21/12] says: "This was our first visit to this fun little restaurant. It looks tiny from the outside, but it has more tables than you would think. I loved the old wooden floors that had sloped and buckled with age. The menu was a nice mix. There were burgers; one of our group got one, and it was very good. The fries that came with it were limp, wet, and did not taste remotely fried. Thumbs down on the fries—which is surprising, since they list a French-fry basket with daily sauces as an appetizer; you would think they would make an effort with the fries. As a starter, two of us shared a lovely little salad that had beets, goat cheese, and caramelized pecans; they put it onto two plates for us, which was nice. Another person got the clams as a starter. Some nice-sized clams with Andouille sausage were very tasty; however, they came with 4 huge pieces of garlic bread—far too much for one person as an appetizer. One person got the buttermilk fried chicken with mashed potatoes and mac-and-cheese. It was a huge plate with about half a chicken—very crispy and nicely done. Three of us got fish for our entrees: salmon, mahi mahi, and walleye. While the waitress was clueless about whether some or all of these were, or could be, prepared gluten free, she did ask the chef, who said he could make any of the fish items gluten free—very much appreciated. The mahi had a honey soy sauce with rice and some lovely pea shoots (though where they are flying pea shoots in from in October is part of Al Gore's global-warming nightmare). The walleye had a port-wine-and-fig sauce that was rich and interesting. The salmon was also nicely done. They have no desserts here (which was a shame, because we would have loved some). The service was timely, the food was good, and we enjoyed this cozy little restaurant."

[DJM, 10/12/12] said: "My girlfriend and I visited Hardware about 1.25 hours before a walking ghost-tour was scheduled to depart from the restaurant's front door. We thought it would be a great meal before going on the tour. We never ate. We ordered promptly, and waited. And waited. And waited. Bear in mind, we ordered easy, quick food: two panini and soup. After ~40 minutes, I got the attention of our waitress and informed her of our need for our food, as we had plans to go on the ghost tour. She informed us the food 'would be right out.' Fifteen minutes more elapsed, and still no food; at that point, there were only fifteen minutes before the ghost tour departed, so we had to cut our losses and leave hungry. Terrible customer service for a place that serves pretty generic food (panini, burgers, etc.). Even if that original ~40 minutes of waiting was moot, they forgot to put the order in, and only put it in when I brought it to her attention; fifteen minutes would have been more than ample to throw together a pair of panini and dollop out some pre-made soup. We will not return."

[AMB, 9/29/12] said: "Last night, we ate at Allen St. Hardware—we hadn't visited in a number of years. We really had a good dinner—two of us ate the buttermilk fried chicken, which was delicious—tasty coating and flavorful chicken. It came with a choice of two sides; I had garlic mashed potatoes and a nice seasonal vegetable mix: much better than some of the soggy (coating) and dry (chicken) 'chicken in the basket' we've had in recent years. There was a pan-seared duck breast special with risotto—also excellent, and then my daughter ordered the fry basket (great fries) and the side of mac & cheese (which was fine for an entree). The menu also has burgers, panini (including one with meatloaf and pesto that looked very tempting), and there were a number of seafood specials. The server was really friendly and recommended a good whiskey for one of our cocktails. It was a fun evening—good food and service, a fun location. We ended with some ice cream at The Buffalo Cakery at the corner."

[APMu, 5/12] said: "I have been going to Hardware Cafe for 6 years, but, sadly, I will never come back. Even though their food is very mediocre, and the beer list is boring, I recommended the place to everyone visiting town from other states and abroad. I truly regret this. We had a 7:30 reservation for 8 last night [5/19/12]. We were on time. It took forever to order the food. When we finally got it, it was 9:14, and the waitress warned us that we had 30 min. to eat and leave, because a band was to come and play exactly where our tables were set up. We talked to the owner; this wonderful and kind human being told us that we had been there too long without spending enough!!! We could not believe it!! Really?? Was that the answer?? What's that supposed to mean?? We were never told we had to spend a minimum or had limited time to stay!!! 'You have been here too long'?? From 7:30 to 9:00?? Outrageous!! 'You did not spend enough'. What is this kind of behavior? The owner and manager were unbelievably rude and said they did not care if we never came back. They forgot what customer satisfaction means. Please, someone remind them!!!! Warning: Do not go to the Hardware Cafe, unless you want to be treated like cows!! Needless to say that none of us (all residents of Buffalo) will ever return. Fortunately, you can always find a solution!! At La Tee Da, you can get a table just for drinking wine and chat, stay as long as you want to stay, get the table whenever you arrive, all this regardless of how much you spend. Great variety of wines, better than Hardware, live music, and great fresh food (not like Hardware's gumbo, which caused food poisoning to three of my friends a couple of months ago!!!)."

[ALK, 2/11] said: "Just wanted to let you know about a fantastic dinner that I had at Allen Street Hardware Cafe on Tuesday, January 18th. I attended the Dinner with Danger event that was held at Hardware that evening, and, for a mere $65 (tax & gratuity included!), I was able to taste a unique sampling of dishes that chefs created just for that evening's event. The amuse bouche that started the meal off was tuna sashimi with cucumber, mustard greens, and a sweet, wasabi vinaigrette. It was the perfect start to the incredible dishes that were to follow. The second dish was a beautiful, sweet-pea soup topped with roasted cremini mushrooms and seared scallops. I think this was my favorite, but I can't really say, because everything was so delectable! Maybe the lush, green color of the soup called to mind a spring afternoon and made me forget about the cold and snow just outside the window. This soup looked and tasted gorgeous! Our third course was a salad of wilted arugula with rendered duck breast and a warm bacon-and-currant dressing. The duck was both perfectly crisp and tender, and the dressing was an excellent balance of sweet and savory. The fourth dish was a fun twist on a dish that is near and dear to my Polish heart. Chefs Dunbar and Ted presented us with chorizo-and-napa-cabbage golumpki with a sazon tomato coulis. These stuffed-cabbage rolls were a fun and tasty take on what my grandma used to make for Sunday dinner, and very well done…yum! The fifth and final course presented to us was prosciutto-and-basil-wrapped, pork tenderloin with a lemon-caper brown-butter and crisp, roasted, fingerling potatoes. Absolutely amazing! I have to admit, I've dined at Hardware many times and have never been let down. Whether I'm having something simple like their roasted vegetables with goat cheese and a side of sweet-potato fries, one of their amazing (and huge!) panini, or one of the evening's specials…poached lobster tails and pan-seared sea bass are just a couple specials that I remember fondly. However, the Dinner with Danger events are the perfect opportunity to dine out with a twist: I've tried new places that I've been meaning to check out (Tabree, for example) as well as old favorites such as Hardware. The chefs really let their imaginations run wild when creating these tasting menus, because they are able to cook something other than the same menu as they usually do night after night. Michael Danger Bernhardt, who dreamt up this concept, coordinates the dinners with the restaurants, and advertises them to the public, is brilliant; what a great new concept, a fresh new way to dine out in Buffalo! I'm looking forward to my next Dinner with Danger in March at O'Connell's. Tickets for the events sell pretty fast, so check Danger's website frequently for new events!"

[RDM, 7/06] said: "My husband and decided to try the Allen Street Hardware Cafe for dinner and drinks before attending a concert downtown. The walls were done in a burnt orange, and what looked liked local artwork hung everywhere. There were candles on each rustic-looking table and the bar, which wrapped around two rooms, was inviting. I really liked the look of this place. The biggest problem we had was the service. We were told by the bartender to take a seat anywhere. He was very friendly, but we had to go back up to him after waiting quite a while for any sort of service. He sent our waitress over, and she took our drink orders. There were only one or two tables of diners when we sat down, so I wondered where she kept disappearing to. My husband and I both ordered the evening salad special to start. The mixed greens, tomatoes, and walnuts all tasted fresh, but I found the salad to be a bit bland. I didn't feel the vinaigrette had much flavor. The only thing that gave the salad much flavor were the dried cranberries sprinkled on top. We were only a few bites into our salads when our entrees came out. This was awkward, because it was almost like our waitress was trying to put our entrees right in front of us despite our salad plates being there. I ordered the swordfish special. The fish itself was very good. It had a caper lemon butter sauce. The accompanying green beans and potatoes were just bland. My husband had the flank steak panini with smoked cheddar cheese. This was the dish to order here. It was crispy, grilled, and just wonderful. They had quite a selection of different panini sandwiches. If we go back, I would order one myself. Finally, we had to bring our bill up to the bar to pay, since we waited over 20 minutes after receiving it. We were polite about it, and, once again, the bartender was very nice and took care of us. Needless to say, we left a small tip."
---
Aléthea's Chocolates.
8301 Main St.
(between Transit & Harris Hill Rds., in the Transit Corners neighborhood),
Harris Hill (Town of Clarence).
633-8620.
---
Alton's Restaurant. —WARNING: WEBSITE PLAYS LOUD MUSIC!
2250 Walden Ave.
(at Union Rd.),
Forks (Town of Cheektowaga).
681-7055.
[SR, 7/07] says: "I met a friend for lunch and had chicken Souvlaki. I got an "MSG headache" "

[JJBy, 1/07] recommends their breakfasts, saying "My parents love this place."

[NK, 10/06] says: "I grew up in Cheektowaga and used to go here all the time in high school. After finishing college and moving home, I started going again and was reminded of how great a restuarant it is. I am so in love with their dill dip, I once bought a bottle for $3! (They filled an old ketchup bottle up for me!) Their Greek salads are amazing, and their menu extensive (it rivals any classic diner in New Jersey even!). The waitstaff are pleasant, overly made-up older women who will almost always call you "sweetie" or "pumpkin", and their fries are great any time of day. Superb!"

[AFN, 8/06] says: "Alton's is a nice, clean, "family" restaurant with up-to-date decor and delicious food at very reasonable prices. The menu has quite a few Greek items, but much more—burgers, wings, a large variety of sandwiches and salads, etc. Yesterday, they had a $5.95 lunch special of soup (cream of broccoli) and sandwich (grilled chicken in a pita). Both were delicious."
---
Aman's Family Restaurant.
224 Plaza Dr.
(in Dash's Plaza, at Hopkins & W. Klein Rds., just west of East Amherst),
"Greater" Williamsville (Town of Amherst).
568-2045.
Greek/Italian/American.

[3/10] Motivated by the previous good reviews, its nearness to my home, and my general unhappiness with other nearby Greek diners, I looked forward to my lunch here with cousins visiting from out of town. I began with a good avgolemeno soup, followed by a Mediterranean chicken sandwich with sauteed spinach, lettuce, sliced tomato, and—according to the menu—melted feta, though the only part of the feta that had melted was a few lumps that were near the warm chicken. The sandwich was not very good. One cousin had a tuna melt. The other had the gyro dinner with Greek potatoes. (He was offered mashed potatoes but, upon inquiry, learned that they were powdered, not real, so he opted for the Greek.) Both cousins had no complaints about their meals. I, however, probably won't be back. (Note: Their website no longer seems to work.)

[ECB, 12/09] say: "On the basis of the good review here, my wife [AAB] and I first visited Aman's a month or so ago and found a charming family restaurant with consistently well-prepared and presented food and good coffee. Unlike many family restaurants and diners, it is also comfortable and clean. We have been back twice a week since and have yet to be disappointed. As mentioned in the other review, the beef souvlaki is to die for: perfectly spiced, cooked to temperature preferences, and juicy. The corned beef is flavorful and not too salty. The eggs are always cooked to perfection. Even the bacon is good, salty, and crisp. Aman's has become our regular place for breakfast, and we highly recommend it."

[M&AP, 9/08] said: "Thanks for keeping this site going. Here is our review: When we moved back to Western NY last year, one of the things we looked forward to the most was souvlaki and eggs. We did indeed find this staple on several menus, but we were both consistently disappointed by dry, overcooked, meagerly spiced pieces of beef or chicken. But we kept at it, and during our first visit to Aman's Place, we finally found the juicy, well-spiced souvlaki that we craved while living in another part of the country. The server even asked what temperature we wanted the (beef) souvlaki, which is a sign that the kitchen really cares about their product—and it was cooked perfectly, as were our over-easy eggs. Aman's is a new restaurant (located in the space Dhini's used to be); they didn't even have their mall sign up yet on the Sunday morning that we went, but everything ran very smoothly, the decor is clean and easy to navigate, and staff attentive and obviously experienced. We liked our meals so much that we tried the rice pudding, too, and that was also perfectly cooked, not too mushy and spiced just right. We both look forward to sampling more of Aman's menu, though it will be hard not to order the souvlaki and eggs every time."
---
Amaretto Bistro.
• Facebook page
7170 Transit Rd.
(south of Main St.,
next to Econo Lodge,
across from Transitown Plaza,
in the Transit Corners neighborhood),
"Greater" Williamsville (Town of Amherst).
635-4750.
Coupons available at Restaurant.com.

[WHN] says:

[3/29/15] "On Saturday, after a movie, we had dinner at Amaretto. They have dropped 'Italian' from the name on their website and Facebook, but the food and wine is still mostly Italian. We ordered a bottle of Sicilian Nero d'Avola, and were served fresh Italian bread and flatbread, along with a thick pesto spread with a citrussy flavor. It was different from the usual olive-oil–based dipping sauce, but very good. Then we were presented with amuses bouches of mini caprese bites, which were also very good. We shared a grilled Romaine salad, with bleu cheese, red onion, tomatoes, and pine nuts. For her main course, G had chicken and shrimp with white-wine butter, preserved lemon, and capers, accompanied by whipped potatoes and asparagus. I had smoked lamb and tomato ragout, tossed in linguini with peas, and topped by ricotta with fresh mint. On their website, I had noted that one of the desserts was sticky toffee pudding. Since we had had The Black Sheep's sticky toffee pudding last week, we had to try Amaretto's, which came with both ice cream and whipped cream, for comparison. It was very good, but we would give a slight edge to Black Sheep's version. Nonetheless, our meal was excellent, as was the service. After dessert, with our coffee, we were served house-made truffles, a nice touch. With wine, dessert, and coffee, our meal was about $110, including tax, but before the gratuity."

[12/10/12] "Friday night, 12/7/12, G and I had dinner at Amaretto. She had not been there before, and I was there only once, about three years ago. We ordered a bottle of Montepulciano d'Abruzzo while we looked over the menu. We were served amuses bouches of marinated mushrooms, along with ordinary Italian bread and excellent, super-thin lavash, with herbal olive oil and balsamic. We decided to skip appetizers, so G had shrimp and scallops with farfalle (bow tie) pasta, tossed in a garlicky, white-wine sauce with diced tomatoes; it was delicious. I had their interpretation of veal Oscar: lightly breaded, sauteed, veal cutlets topped with bearnaise sauce, accompanied by crab-stuffed, half-moon ravioli, grilled asparagus, and roasted potatoes. Every part of my dish was wonderful. There was only one empty table in the small restaurant, but the service was excellent. Dinner, with coffee, before the tip, was about $95, but I had a coupon that came in the mail for $15 off, so our meal was $80. We won't wait too long to return."

[12/09] "Our visiting daughter found this new restaurant through one of her iPhone apps, and, after Google-ing it, I found a positive review on buffalochow.com, so we decided to try it last night (Tuesday, 12/29/09). The place is tiny, with nine tables for 26 people, plus a nice-looking bar. The bread course provided was good, but nothing special—sesame and poppy seed flatbread (which I think was prepackaged New York brand) and fresh Italian bread, served with herb- and garlic-infused olive oil, as well as butter, but the olive loaf mentioned in the BuffaloChow review was missing. We had to ask for more bread, because they only provided three pieces for four people. The menu is quite small, with perhaps six or eight pasta choices and an equal number of entrees, plus appetizers and salads. Everything on the menu sounded good. I was tempted to have linguini with red sauce, but the server didn't seem to know whether it was a thick sauce or a thin one, which I prefer, so I passed on that item. Three of us had Caesar salads, which were very good, but anchovies weren't available. Our server said she would mention it to the chef/owner so he could add them in the future. Our daughter had an orange and fennel salad with mixed greens, with a coriander vinaigrette, which she said was also very good. For the main course, I had the steak and scallop combination, topped by crispy fried leeks, with a chopped tomato and onion salsa, roasted red potatoes, and broccoli. My steak was cooked to medium-rare perfection, and the scallops were nicely seared on the outside and tender and flavorful inside. Everyone else had lasagna, which they said was delicious. We skipped dessert, but the choices sounded good. I wouldn't give it three stars, maybe a tentative one star, but we will return to try other menu items."

[KaB] said:

[1/18/14] "We had dinner at Amaretto Bistro on Friday night 1/17/14. We arrived immediately after work and were the first people in the restaurant. It has been painted since our last visit, about a year and a half ago. The walls were a nice, warm shade of dark red, and really made the restaurant feel more intimate than I remembered. We started off with an amuse bouche of crostini topped with a sauteed apple slice, maytag bleu cheese, and tarragon dust; it was a nice bite of flavor. Our server also brought out bread with what she described as an 'olive oil dipping sauce'; I found the dipping sauce to be closer to a salad dressing than something to dip bread in. There were two types of bread in the basket: One was very crispy, and the other was traditional, white, soft, Italian bread. We ordered the salad special of the evening: mixed salad greens with strawberries and chopped pecans, with a blackberry vinaigrette; it was nice, but it had almost no dressing on it. My husband ordered the special applewood-smoked pork loin, which was grilled and topped with chutney, along with fingerling potatoes and Brussel sprouts. I ordered shrimp with braised leeks, Dijon mustard glaze, and polenta, from the menu. The pork-loin special arrived nicely presented, with a good portion of pork. Unfortunately, it was room temperature, if not a little cold; it was cooked properly, but not hot. I had five large shrimp, which were excellently cooked and seasoned, along with the polenta. As we were working our way through our meal, the restaurant continued to fill up, but our server remained very attentive. Overall, our meal was not as good as previous dining experiences but not bad enough that we would not go back or recommend to anyone. Our bill came to $70 with one glass of wine, before tip."

[11/7/12] "We had dinner on a Saturday night at Amaretto Bistro. We had reservations and were seated immediately. The dining area was almost full, and there were a number of servers attending to tables. We started with the calamari, which were fried with a spicy, whole-grain-mustard aioli. The breading was light and just the right amount. The aioli was drizzled generously over the entire dish. We were very happy with both the crispiness of the calamari and the spice in the aioli. I ordered the dinner special of salmon over hearts of palm risotto with a strawberry-vinaigrette-dressed arugala salad on top. My husband ordered the veal Oscar with veal cutlets, crab ravioli, béarnaise cream sauce, asparagus, and roasted potatos. My salmon and risotto came perfectly cooked, and the argula salad was very lightly dressed. The veal was crispy but tender, and the sauce was perfect. The ravioli were very good, with a good proportion between filling and dough. We weren't too sure when his plate arrived that the dish needed both the ravioli and the potatoes, but my husband still cleaned his plate. Overall, it was a wonderful meal with excellent service in a nice atmosphere."

[JPi, 12/22/13] said: "Very positive: Companion and I had a 6 P.M. dinner there 12/20/13, because all other times were already booked. Started with an amuse bouche of purple potato chips with Maytag bleu cheese. The appetizer of fried calamari with pickled red onion and aioli was very good. My entree was seared salmon over tomato risotto with pan-seared cauliflower; very good, with an appropriately sized fish portion. The tomato risotto was good enough to be an entree on its own. Companion's shrimp & scallop orechiette with tomato, artichokes, and arugula in chardonnay sauce was equally excellent. We skipped dessert and coffee but enjoyed the complimentary dark chocolate truffle. With a $15.00 coupon, the bill came to $65.00 with one wine each. Service was excellent. This restaurant seems to thrive despite being on a Transit Rd. location that has not done well in the past. I can only attribute this to the quality of the food and service. Will return soon."

[8/12] Looking for an Italian restaurant different from those we usually patronize, I recommended Amaretto based on the reviews here. MER, our son, our 7-year-old granddaughter, and I had dinner here on a Saturday evening. It is, indeed, a small restaurant, quiet and elegant. Both the atmosphere and the cuisine are a definite cut above Linguine's or Carmine's, two of my favorites in this general vicinity. The cuisine, in particular, has both Italian comfort food (spaghetti, lasagna) and inventive dishes. We were given an amuse bouche to begin: a very small (1/4") cube of watermelon over an even smaller section of pickled watermelon rind, served with a drop (literally) of balsamic vinegar and fleur de sel; the sweetness of the watermelon combined with the saltiness of the rind and fleur de sel was a great way to begin the meal. A breadbasket of thin slices of Italian bread and of lavash (a phyllo-dough-thin, crispy flatbread baked in oil and then salted) was served with an herb-infused olive oil. For appetizers, MER had an evening special of heirloom caprese with teriyaki mozzarella: There were cherry tomatoes, two relatively small balls of mozzarella that had been dipped in a lightly fried, teriyaki batter, in a balsamic vinaigrette; it was different and very good. Our son had a Caesar salad, which he was somewhat disappointed with, due to an overly lemony flavoring to the dressing. He was offered his choice of having it with anchovies or without; he chose without, but I detected a very slightly anchovy-like flavoring. I had the "bistro" soup of the day: carrot bisque with candied walnuts, an excellent choice. For our main courses, our granddaughter was given a child's portion of spaghetti with a red sauce, which she said was very good (at least, she ate most of it, which is not always the case). MER had the "Prime Fillet of Sirloin, Bacon Wrapped, Potato Croquette, Chive Oil, Demi Glace"; she ordered it medium, but it came rare, and was tough, not at all up to her gold standard at La Scala, where we had eaten the night before. Our son had the lasagna, which he thought was very good. And I had "Salmon, Pesto beurre blanc, sundried tomato risotto, pine nut gremolata", which was also very good; the salmon was not at all "fishy", the pesto and gremolata were very good (though I could have used more), and the risotto was excellent. (For comparison, the night before, I had a similar dish—substitute swordfish for the salmon and corn for the tomato—at La Scala, which was equally good.) For dessert, our granddaughter had a cannoli with chocolate sauce, which she liked very much; I had an excellent tiramisu; and MER had (are you ready?)…"peanut butter and jelly"—actually, two slices of French-toasted brioche with a peanut-butter mousse between the slices, covered with raspberry sauce. It was delicious, and I don't like PB&J; MER liked it, too. With the bill, we were served 4 tiny, Hershey-Kiss-like, bittersweet chocolate truffles. Service by Kayleigh was excellent. There were some downsides: The elegant quiet was broken about two-thirds of the way through our meal when a noisy group sat at the very small bar that opens directly onto the main dining room. And not only is the restaurant small, but the tables are also small: in fact, too small for four people (even three adults and a child) to sit at comfortably, what with water glasses, drink glasses, breadbasket, etc., etc., on the table. Our son and I liked our meals very much and would be willing to return; MER was less happy. With tax and drinks, but before the tip, the bill came to a bit over $35 per person (interestingly, about the same price as our meal the night before at La Scala).

[On different days recently, I received two rave reviews of Amaretto, which apparently is under new management. But I didn't get around to publishing them till several days later. There were interesting coincidences in phrasing in the two reviews, both of which were from new reviewers. I did not think that the review that I had received later had copied from the earlier one, because I published them simultaneously. After printing an editorial comment observing the curious similarities, the first of the two reviewers demanded that my editorial be removed. I replied, "My restaurant guide is an edited publication. As with all edited publications, as editor I reserve the right to comment on submissions accepted for publication. Please see our policy on this at [SEND US A REVIEW!]". He then requested that his review be removed. I have complied. Only [JeT]'s review and this editorial remain.]

[JeT, 10/11] says: "3 friends and I dined at Amaretto Italian Bistro on Monday, October 10th (Columbus Day.) We found the restaurant through their Facebook site, then directed us to the website. Upon arrival, we were quickly greeted by the host and invited to a small, but wonderful, little bar. The bartender (David) informed us that the restaurant was under new ownership. Apparently, the chef and he have recently taken over the restaurant, and what a great job they are doing. The bar has a full selection of spirits and wine (we were told that the wine list is expanding in the near future). Appetizers were ordered at the bar, but, before receiving those, we were surprised with a complimentary amuse bouche, a small bite of brie cheese, sun-dried tomato, and fresh, sliced basil. The appetizer special of the evening was Amaretto scallops ($8.95): jumbo scallops with a nice sear, topped with an amaretto cream sauce that was poured tableside by the bartender; delicious! We also had the mussels, fresh and in a tasty Pernod-scented, tomato sauce. After finishing our apps, we sat down and were greeted by our server, who quickly brought a plentiful basket of bread, which, we were told, is baked fresh there every day; the basket consisted of a soft, white bread and flat, crunchy, cracker-like bread called lavash. For dinner, we decided on the filet mignon (which is wrapped in prosciutto, topped with melted, bleu cheese, and finished with a balsamic reduction over truffle mashed potatoes), lasagna, the shrimp and scallop farfalle, and pasta carbonara. All the dishes were wonderful and cooked perfectly; the filet, which I have eaten like that many times, was definitely one of the best. The shrimp and scallop farfalle, which is a new dish from the new owners, was incredible: perfectly cooked scallops and grilled shrimp over bowtie pasta, tossed with olive oil and white wine, with tomatoes, artichokes, and spinach—it was incredibly light tasting and fresh. The lasagna was big enough for lunch the next day, with marinara that is one of the best around. Carbonara was ordered because our guest originally wanted Alfredo; he was delighted with the extra flavor from the pancetta. We were stuffed by the time dessert was offered, but we had to try the Amaretto creme brulee special, which is also made in house; the custard was flavorful and delicate with a perfect, sugar crust on the top. This is a great little gem of a restaurant hidden on Transit Road; you will enjoy it, I'm sure. Prices are also very reasonable, and cheaper than some of the bigger, Italian restaurants in the area. 3 stars!"

[BK, 3/10] said: "On Saturday, 3/6/10, a friend and I dined at Amaretto Italian Bistro in Williamsville. Amaretto occupies the former site of Bravo restaurant on Transit Rd. and specializes in Italian-American cuisine. The restaurant is casual, small (only 9 tables), and offers entrees priced between $13.95 and $24.95. Upon entry, we were promptly greeted by the hostess and directed to wait at the bar until our table was ready. We each ordered a glass of wine from the wine list, which was limited, but comprehensive enough to please most casual diners. Approximately 5 minutes later, we were seated at a table that had been vacant and set since we entered the restaurant. The waitress arrived shortly thereafter to explain the specials and to deliver a complimentary bread course. The bread course consisted of plain Italian bread, poppy and sesame seed crackers, and olive bread, and was accompanied by peppercorn-, rosemary-, and garlic-infused olive oil. The olive bread was quite flavorful, but the remaining breads were relatively bland. We opted to start with two appetizers, citrus arrancini and wild-game sausage. The arrancini ($5.95) consisted of three citrus-scented, rice balls with warm brie centers. We both agreed that this appetizer was both well prepared and presented. The wild-game sausage was made in-house and accompanied by a salad of fresh corn, black and red beans, tomatoes, and what appeared to be fried leeks. Unfortunately, we both found the sausage to be small, overcooked, and over-priced ($9.95) for the quality. For an entrée, I opted for the 'Pork Porterhouse', which consisted of a pork T-bone and roasted potatoes topped with an apricot demi-glace ($18.95). Sadly, the meat was egregiously overcooked, and the demi-glace was flavorless. My friend opted for one of the nightly specials, which consisted of farfelle pasta, chicken, and roasted red peppers tossed in olive oil. He enjoyed the entrée and found it to be quite flavorful. We ultimately decided to forego dessert, as we had preexisting plans to visit Sweet Melody's later that evening. Our total bill, excluding tip, was $68. Unfortunately, I don't see myself returning to Amaretto Bistro anytime in the near future. Our dining experience was just OK, so I'd much rather patronize one of the many other Italian restaurants in the near vicinity, including La Scala, Carmine's, or Orazio's."

[CHo, 1/10] said: "We just ate at the newly opened restaurant called Amaretto Italian Bistro. It is in a little plaza between Main and Wehrle on the right-hand side if you are going toward Lancaster. [from the north :-)] They opened around Thanksgiving this year, and we heard about it through friends, so on a snowy night we thought we would try it out. Upon arrival, the hostess sat us and gave us water right away. The restaurant is small, with a fully stocked bar and a TV if you want to watch the game. We were greeted by our waitress and ordered wine. They have a great selection of reds and whites, by the bottle or glass. For dinner, we had a hard time deciding—the menu isn't huge, but most things seemed to sound delicious. My husband decided on the steak and scallops (priced at $19.95), and I had the grilled shrimp with pea risotto and a tomato-bisque sauce (priced at $22.95). We also decided on an appetizer—the citrus arrancini, which were rice balls with brie—it was delicious and a large portion perfect for splitting. We didn't order salads but saw them coming out of the kitchen—looked yummy and big enough to split with another person. Our entrees came, and we were not disappointed. My husband's medium-rare steak was cooked perfectly and accompanied by a roasted red-pepper salsa and potatoes, and the scallops. My shrimp was decadent, and I had enough to take home for lunch the next day. Both of the entrees had these wonderful, crispy, scallion strings with them, which were a great touch. There were a few desserts to choose from—we picked the cannoli, and again were impressed. The filling was creamy and smooth, and the shell was perfect. We will return for sure! They are working on their website but Restaurant.com has coupons available in all denominations. We highly recommend Amaretto!"
---
American Grille on Seneca.
• Facebook page
7901 Seneca St.
(at Willardshire Rd., between Billington Rd. & Bowen Rd., just north of the Village of East Aurora),
Billington Heights (Town of Elma).
655-9757.
[MiM] says:

[4/9/13] "My husband and I dined at the American Grille on Friday, 4/5/13. We had been there last summer and weren't very impressed, but decided to give it another shot. It was busy, so we waited for a table at the bar. The wait was about 45 minutes, which was acceptable for the crowd. We started with the blackened shrimp-and-scallop appetizer, which was very good, spicy with the andouille sausage. We both ordered the filet, which comes with a salad. We both got the Caesar salad, which was good, but the dressing was the oily type, and I prefer the creamy Caesar dressing. Both filets were cooked perfectly, served with potato and choice of vegetables. They have added a topping of a pesto to the filet, which was really good and added to the flavor of the steak. We both had about half of our dinners left to take home. Definitely much better than our first visit, and we will be back."

[8/30/12] "My husband and I dined last night and sat out on their beautiful patio, the best part of the night. They really are doing a great job with the look of the restaurant. I ordered scallops, and my husband ordered filet mignon. The scallops were cooked very good but plain, served with a mashed potato and green beans; the filet was completely tasteless other than a heavy char-taste from the grill. The burger menu is quite big, but the rest of the menu is pretty standard. All things need to be seasoned: very bland. I really hope they improve on the food taste, because it would be a great place to go regularly."

[JKl, 3/5/13] said: "We dined here on a Friday evening during Lent to enjoy a fish fry and were greatly disappointed. Unlike most WNY fish-fry places, American Grille did not offer a beer-battered version, only breaded and broiled. They pride themselves on their homemade sides, but I found the potato salad had chunks of potato that were far too large (I had to cut them in half to eat them!), and the mac salad used very small pasta, an odd choice. The coleslaw was completely white, containing what appeared to be only one kind of cabbage, and lacked much seasoning. The biggest disappointment: the fish. I understand that fish vary, but it just makes no sense when two identical entrees are delivered to the same table, having one piece of fish double the size of the other. I ended up giving a good portion of my fish to my guest, because I felt bad that his serving was so much smaller than mine. Aside from the size of the fish, the texture was awful. Never in my life have I needed to use a knife to eat a fish entrée, but the breading on this fish was so tough and overcooked that it was impossible to break apart with just a fork. Needless to say, the fish inside was dry and overcooked as well. The fries were floppy and not very crisp, and, for a fish fry, it was quite pricey at $13.99, too. On top of that, service was terribly inattentive: Our waitress would disappear for large amounts of time, only to come back to our table with profuse 'sorry, sorry' apologies; once you hear 'I'm sorry' more than five times, you know something is very wrong with the service. The other waitress in our section was constantly in the room, attending to her tables, so I'm not sure what the issue was. The restaurant itself was very comfortable, with modern décor and a wall that separated the dining area from the more raucous bar area, which got quite loud that evening."
---
Amici Ristorante and Café.
2516 Elmwood Ave.
(at Tremont Ave.),
Village of Kenmore (Town of Tonawanda).
874-0143.
Online reservations available via OpenTable.com.

Delivery available from Takeout Taxi, 631-2222.

[J&NS] say:

[5/23/13] "Broken record, but I have to send in a review. We've been going here as one of our favorite Italian Restaurants, but haven't sent in a review in a while. Party of three had reservations at 6 P.M. and were seated promptly without a wait, on Wednesday. We had a Groupon coupon and stated that. For appetizers, we had the special salad, which was a grilled romaine Caesar salad with a special basil dressing ($7.95); it was so good that my wife inquired about purchasing some to take home, which they accommodated us ($3). We had a carafe of sweet, red wine, which went well with our meal ($24). My wife and I had the eggplant rollatini, which was excellent as usual ($15.95). My father-in-law ordered the manicotti ($12.95), his favorite, which was enough for him to take some of it home. The sesame-seed bread was served right out of the oven, and so good. We opted to save our dessert plans for another institution down the street (Condrell's). Broken record? Perhaps, but it's a place that is always an enjoyable time to go to, and great food."

[10/10] "Went to our favorite Italian restaurant known for its sauce: Amici. I had the lasagna, and my wife had the eggplant parmigiana. The lasagna was excellent; the best I've had. The flavors of the meat and sauce came together with the noodles just right. I had the Montepluciano Red with my dinner, and it was a perfect accompaniment; my wife had the Lambrusco, as she is a lover of sweet wines. As I looked around, I noticed three others having the lasagna as well. The service was great; they came around at the right times. The eggplant dishes they serve up are the best we've tasted. It must be the sauce and the attention they give it. We've been going there for years and have never had a bad meal or service. The only complaint is the parking outside, as they have a small parking area behind the restaurant, and, if full, you have to find one on Tremont or across the street in one of the plaza parking lots. Not a problem for us, as it is worth it."

Review from more than 10 years ago:

[3/05] "An Italian restaurant is only as good as its sauce. Those are words to go by!! This place is our favorite Italian restaurant to go to. Its sauce was voted WNY's best a few years ago by a radio station, and we decided to find out. We've never been disappointed!! Everything from the bread, wine suggestions, specials, and desserts are very tasty. For appetizers, the stuffed peppers are up there with Billy Ogden's peppers. If you are lovers of eggplant such as Parmisan or Riscolleto (sp?), both are excellent. The lasagna and spaghetti are very tasty as well. If you are a lover of any chicken Italian dish, you can't go wrong with any selection. The tiramisu and coffee was an excellent way to finish the meal. If you're not into fancy desserts, there's a Dairy Queen right across the street to enjoy the finishing touch in the night air (Spring/Summer). The service is attentive and timely, meaning the waiter or waitress give you some time to look over the menu. The dress code is casual; we've seen people there dressed up and, in the same room, jeans and nice shirts or blouses on other couples. The only complaint is the small waiting area, but, if you made reservations, the wait here is minimal, although I have heard from others that they have made reservations there and still had to wait a length of time before being seated. We've gone here by ourselves but have on occasion gone with other couples. It didn't matter on the number, since it was a great place for Italian food and enjoying the night. You can even buy a quart or two of sauce to take home. With appetizers, wine, main entree, dessert, coffee, and tip, it came to about 90 dollars. 3 stars!!!"

[WHN] said:

[3/12] "We went to dinner at Amici with a group of nine on Friday night, 3/2/12. My nephew ordered fried calamari with marinara sauce, and cheese-stuffed, fried, hot peppers as appetizers for the table. The calamari were crispy on the outside and not too chewy. The stuffed peppers were very hot and spicy, but good. Two loaves of fresh Italian bread were provided, one plain and one with sesame seeds, along with butter and cruets of olive oil and balsamic vinegar; more bread was brought, as needed. In addition to the extensive regular menu, about a dozen nightly specials were also available. A choice of soup, house salad, or a side of pasta are included with entrees. There is a wine list with a good number of wines by the glass, including several Italian reds and whites, as well as bottles. G and I both selected one of the nightly specials—grouper with a lemon and caper sauce, atop a bed of angel hair pasta in a light cream sauce, with vegetables on the side. The fish dish was magnificent! I would return just to have it again. My niece, visiting from Nantucket, had lobster ravioli, which she said was excellent. My son had veal parmesan, which he said was very good. The only slightly negative comment was from my niece's mother, who said her baked fish with marinara sauce was all right, but not the best she had ever had. I couldn't tell what the people at the other end of the table had. Given the size of our group, and the fact that the restaurant was packed, the service was excellent."

[8/10] "Last night, Thursday 8/19/10, we attended a dinner party with about 35–40 family members and friends at Amici. My wife and I had been there several times a few years ago, but not recently. This meal was served family style, starting with salads of mixed greens, with a choice of Italian or creamy garlic dressings. For the main course: chicken Florentine—breasts rolled and stuffed with spinach and mozzarella, topped by a creamy sauce, and pork tenderloin Marsala. This was accompanied by penne pasta in marinara sauce, and a vegetable medley of zucchini, summer squash, carrots, and broccoli. For dessert, we were served cannoli drizzled with chocolate sauce. Our group had the entire bar area to ourselves. Both the food and the service were excellent."

[PT, 4/10] said: "My husband and I went to Amici with our son and future daughter-in-law to preview the restaurant as a possible location for a wedding-rehearsal dinner next summer. We were there a few times quite a while ago, but didn't realize they had a private banquet facility. The menu is extensive, and all the food we sampled, including an antipasto platter, lasagna, ravioli, and two different chicken dishes, was very good and reasonably priced. Amici is at the top of our list."

[GOw, 3/09] said: "Jan and I made reservations for 6:30 pm on Saturday night. We knew that we would be a bit rushed, as we had tickets to Kleinhans. We dined at Amici once before and liked it very much. We chose Amici since they were participating in restaurant week and had some interesting $20.09 specials. When we arrived, we could see that many others had made the same choice: very busy. We took advantage of a nice bottle of wine—$20.09. We were seated at 7:00. Our server was excellent. We explained our time plight, and she was able to accommodate us without rushing us out the door. Actually, we were probably a restaurant owner's dream customers: eat fast and leave. The bread was wonderful, warm and fresh from Luigi's on Forest. Jan chose the garden salad, and I had the Caesar: very nice and fresh. They didn't even charge extra for Jan's crumbly bleu. There were 6 choices, and all came with soup or salad and a cannoli or gelato. Jan chose the pan-seared scallops with cranberry cashew risotto, fried apples, drizzled with an apple cider beurre blanc sauce served with veggies. The scallops were a nice size and well done: a beautiful plate, with the risotto in the middle. They even wrote 'Amici&ssquo; in the paprika on the rim of the plate. The only complaint was that the risotto was just a touch pasty. I had the Seafood Picatta—fresh shrimp, scallops, and haddock, egg-battered and pan-seared in a caper, lemon, and white wine sauce over angel hair. I did not taste it first before squeezing the lemon over the plate: big mistake; lemon overload. Once I mixed it all together, it wasn't too bad, but I learned my lesson: Taste first, then season. The dish was very good, with all ingredients prepared nicely. We took the cannoli to go and ate them after hearing the Philharmonic. Once again it occurs to me that I am baffled over how people could wait in line at bland, tasteless chains like Olive Garden, when there are probably over 100 locally-owned Italian restaurants in WNY."

[AFN, 6/08] said: "I attended an end-of-the-school-year celebration and retirement party at Amici on Thursday, 6/19. My husband and I had been here three or four times over the years, and the food was always very good. The service was family style in a private dining room, and included chicken breasts stuffed with cheese and spinach, roast pork, pasta, potatoes, and vegetable. Delicious chocolate cake was served for dessert. Even though the group was very large—40-plus people—the meal was very good."

[JSG, 7/06] said: "Although this place is a bit pricier than other Italian restaurants in the area, the food is consistently top notch. I particularly enjoy the restaurant's effort to be sophisticated in regard to service while allowing for casual dress and a family dining environment. I wish at the prices they charge that a salad came with pasta dishes, but I suppose you can't have everything. I particularly enjoy their Alfredo here, which is very rich and flavorful. Friends of mine have enjoyed the Alfredo as well, and also the chicken parmesan and tomato sauce."
---
Amigo's Restaurant.
1609 Kenmore Ave.
(at Elmwood Ave.),
Village of Kenmore (Town of Tonawanda).
874-1072.
[JRR, 1/10] says: "What a disappointment!!!! Dined there for the first and last time on January 21, 2010. Food was disappointing and of mediocre quality at best. Started with French onion soup that was virtually flavorless and not a bit of onion to be found, just broth. For dinner, I ordered a scallop platter that stated 'large' scallops. Well, they were bay scallops, and were about the size of a 5-cent piece, and a whopping nine of them. Each of my four companions commented, too, that they certainly would not return. Service was even worse than the food. The waitress knew a member of our party and spent most of her time at the table talking to him. Letting four other people sit there and wait to give their order while she socialized…. When the orders came, 2 of the 5 dinners had the wrong sides. After correction, we were still lacking a mac & cheese side for one dinner. It arrived nearly at the end of the meal. Let me further state that the place was not busy at our 6:30 P.M. dining time; the excuse was 'we have a new cook, and he mixes things up'. I must add that the best thing that came to the table was the crusty loaf of bread, hot out of the oven with garlic butter. It will certainly come as no surprise to read of the demise of this place. There are far too many good restaurants to choose from."

[CDo, 2/09] said: "After hearing several good things about Amigo's, a group of eight of us decided to try it out last Saturday, January 31, 2009. I had called the Monday prior for a reservation, as we had a party of 8. We entered the attractive dining room, and the hostess had a puzzled look on her face when I said we had a reservation for 6:30, eight people. "We don't have it", she said. I replied that I had called on Monday and spoken with a woman who told me, "no problem". We were told we could wait, and it should only be about 20 minutes, so we went to the bar for a drink. The bar area was very nice, nice layout, several televisions, and had a good crowd. The bar service, however, was quite slow. There were two bartenders working, but it took about ten minutes for them to take our order. We did eventually get a drink, and they were quite tasty. We continued to wait for our table for about an hour. Who knows what happened to 20 minutes. We mentioned the reservation to the bartender, who, we found out, was in fact the manager/owner, and she had no response. Finally, we sat down at 7:45, very hungry and a bit irritated. Our servers were very good, and, when we told them how long we had been waiting, they were quick to bring us bread and our appetizers. The stuffed banana peppers were delicious, as were the salads. Our entrees got mixed reviews. The special of the night, pot roast, got a lukewarm reception, with the two people who ordered it saying, "It's nothing to write home about". Chicken Parm also got so-so reviews. The three of us who ordered various seafood dishes were pleased with our meals, and the stir fry got good marks as well. Overall, the food was good. This, however, couldn't help the fact that our reservation was "lost", causing us to spend much more time at Amigo's than we wanted to spend. Maybe, if someone had apologized for the mix up, we would have left with a better taste in our mouths; however, no one did. Needless to say, we won't be back. There are too many other great restaurants in Buffalo who are capable of taking and keeping a reservation!"

[WW, 10/08] said: "What a nice place. Friendly staff, great atmosphere, wide variety, great food. We had 4 different appetizers, & they were all delicious, very large in portion, reasonable price. We had 4 different entrees. From the steak sandwich, to scallop stir fry, to pan-fried scallops, to filet mignon. All were delicious, large portions, & reasonably priced. From casual to dress attire, whatever your mood. The diverse menu makes it a great place to go no matter what you're looking for! I highly recommend it! P.S.: They have plenty of off street parking across the street at the Elmwood Small Animal Hospital."
---
Amy's Place.
3234 Main St.
(between Merrimac St. & Heath St., near the UB South Campus),
University Heights (City of Buffalo).
832-6666.
Lebanese, Middle Eastern.

[12/7/12] Given 3½ (out of 4) pennies by Anne Neville, Buffalo News "Cheap Eats" restaurant reviewer.

[RHo] says:

[3/16/13] "I went to Amy's today with two friends to try out some of the new vegan offerings—wings and chickpea tuna. We ordered veggie wet shoes—lentil- & veggie-smothered curly fries (hold the cheese), vegan wings, a vegan BLT (with smokey tofu strips), vegan mac & cheese, vegan chickpea tuna sandwich, and a bowl of lentil soup. The wings are made from seitan (wheat gluten) and come in medium, hot, bbq, or a combo. We ordered bbq hot wings, which came with vegan bleu cheese, carrots, and celery. I have had many vegetarian and vegan Buffalo-style wings, and the ones at Amy's Place are by far the best I have ever had. They had a very crispy outside, which created a different texture between the 'skin' and the 'meat' inside. They also had air pockets, which gave them a more wingy texture, as if a bone had been removed to leave you with the top and bottom pieces of meat that a wing has. The vegan bleu cheese that came with it was also excellent, and we put what was left of it on all our other food, finishing it off by scooping it up with our potato chips. The chickpea tuna was also very good; I have tried this a few other places as well, and, again, Amy's is probably my favorite of the ones that I have tried. The wet shoes were delicious as always, and one of my friends, trying the vegan tofu bacon for the first time, was quite impressed with how bacony it tasted. Whenever I get to Amy's, I start to wonder why I eat anywhere else. The new menu items are an excellent addition to their already amazing menu."

[4/11] "Amy's is one of the best restaurants in Buffalo, hands down. It's excellent for vegetarians, vegans, and carnivores alike. I went to Amy's for the first time over 14 years ago. I was so amazed by the unique and eclectic menu, I decided to order something different there every time I went. After going 100 times and ordering 100 things (and getting a free T-shirt after the staff learned what I had been up to), I stopped counting. I have had almost everything on the menu (I wasn't a vegetarian the first few years I went) and only had two things I didn't like in all that time. After a several year hiatus, I was amazed and delighted to see they serve seitan. You can get seitan as a substitute in most meat dishes. The charred seitan is amazing, because vegetarians have so few opportunities to eat blackened foods. The seitan souvlaki is great, but the Biff Sandwich, Margie Meal, and Barb Special are the best. The first two have seitan, and the last two have French fries inside the wrap. So delicious. Definitely get the veggie wet shoes to start: curly fries covered in season lentils, veggies, and cheddar cheese served with a side of sour cream and hot sauce. Amy's is the kind of place you bring folks from out of town. I have friends from NYC who aren't even vegetarians, and when I ask them what they miss most from their time in Buffalo, they say, &lsquop;Amy's Place&rsquop; without even having to think about the question. In the last few weeks, I've realized I have to start going at least once a month (and, if I lived closer, it would be more). They only take cash, but don't let that stop you. Oh, and they always have a wide selection of vegan desserts; one of their waitstaff is in pastry school."

[CK, 9/09] said: "Review: Positive. We love this place. Have been there many times. Diner-type food is always tasty. Large menu with vegetarian slant, although carnivorous selections are available. Eclectic atmosphere with assortment of what my wife and I call 'garage sale'/mismatched dinnerware and coffee cups and serving plates, which add to the experience. Kid friendly: We have a 3- and 5-year old, and are never a problem. Usually the server will bring out some crayons to color the paper place mats, which is helpful!! Our most recent trip, the cook whipped up some animal-shaped pancakes to our childrens' culinary delights!! This place has 'The best pancakes in the city'. You can quote me on that. I usually get the full stack of buttermilk cakes with walnuts. Delicious. Parking can be a bit of a hassle on Main, but, if there are no spots, with a little driving around, you'll find one. Definitely worth the trip for the pancakes and the eclectic atmosphere. Prices are cheap, and service is good and very friendly. Thank you Bill. Love your web site." [Thanks for the kind words!]

[BMo, 9/05] said: "I was going through your restaurant review page and saw the review for Amy's Place. I have to disagree with your most recent reviewer of that restaurant. I was there last Saturday after going to the AB Knox's most recent exhibition (highly recommended) with my daughter. After hunting around on Hertel for some place to eat that was welcoming, we went to Amy's Place. We like the place because everyone who eats there is treated well, the food is very good, and they are vegetarian-friendly. It is not the cleanest place in the world. Just don't look at the floor after a breakfast/lunch/dinner rush. I have been going there almost since it opened and have always been pleased. [KATS] shouldn't wait too long for Amy's return."

That "recent reviewer", [KATS, 9/05] said: "We stopped in a for a quick lunch a couple of weeks ago. Our food was horrendous (greasy and flavorless), and the place was filthy. I'm surprised that I could finish my lunch. The food is usually better when Amy's around, but I'm not going to take my chances again."
---
Amy's Truck.
Various locations in Buffalo

[RHo, 10/25/12] says: "Amy's Place now has its own food truck, and it is amazing. The menu includes all the best items from the brick-and-mortar restaurant, which is known for its eclectic offerings and wraps filled with French fries. There is nothing over $7 on the menu, and, as I saw the food being handed out the window, I could tell that the portions are just as generous as they are in the restaurant. The best part is that everything on the menu can be order vegetarian or vegan—which means that they will replace any meat with seitan and omit cheese. This is far and away the most veg-friendly truck in town. I had the vegan Margie Meal, and it was incredible: seitan, fries, hot sauce, tomatoes, and garlic spread rolled in a pita. I wish I could have had another one for dinner. It was hot and delicious and came wrapped in butcher paper, so it's perfect to eat standing on the sidewalk or take back to the office."
---
Anchor Bar. —WARNING: WEBSITE MAKES LOUD NOISES!
1047 Main St.
(at North St.),
Buffalo Niagara Medical Campus/Allentown (City of Buffalo).
886-8920.
4200 Genesee St.
(in the Buffalo Niagara International Airport, Upper Level; inside security),
Town of Cheektowaga.
Reviews of the original Buffalo location:

[4/07] Listed as one of Buffalo's "27 Best Restaurants" by Buffalo Spree magazine.

The place that invented Buffalo chicken wings and, in my opinion, have the best ones (I used to rank it 3 stars for its wings, but I have not eaten here in a long time). The downtown location's Italian food is OK (of the spaghetti-and-meatballs variety), but people come here primarily for wings.

[RM, 8/12] says: "If you have a visitor in town, I highly recommend going to the Anchor Bar. Wings were invented there, and, whether they are or are not the best, the atmosphere and special setting make it a must for visitors."

[DCH, 12/09] said: "My wife and I were in town from NYC for the Bills-Patriots game and stayed at the nearby Holiday Inn. Having read the negative reviews on your site, I wasn't expecting much. We figured that we'd at least try it, since it is the home of the Buffalo Wings. Living in NYC, we're familiar with popular tourist places which the locals don't think very highly of. Armed with low expectations, we were very pleasantly surprised. We had a great time Saturday night. We had to wait at least half an hour for a table. We started at the bar. The $9 pitcher of Labatt's Blue Light is a good deal. We also got a single order of medium wings. The wings were the best we've ever had, by far (remember, we're from NYC). The waitress we had Saturday night was very helpful and pleasant. I forgot her name; she's a redhead. We ordered the eggplant appetizer. After finding out from us that we never had tried it before, she first brought us a small plate of it for us to taste. It has a lot of pepper. We didn't like it too much. Instead, we then got a tomato and onion salad, which was good. We got a large white pizza. I liked it. It was different than the pizza we get in NYC. It had a thin crust, and they put slices of tomato and onion on it. We didn't finish it till we got back home to NYC. We went back to the Anchor Bar Sunday night after returning from the football game. It was packed again. They were understaffed at the bar, which was full of guys watching football. There were only two barmaids, one of whom was also doing take-out orders. It took awhile to get my pitcher of Blue Light. We watched the game on TV until our table was ready. We got another order of wings. My wife got the pasta with mushrooms, which she said was good. She took most of it home. 4 days later, she still has some left. I got the roast beef on weck with the horseradish. It was different from the Jewish deli sandwiches that are the norm in NYC, so I can understand why a couple reviewers complained about the dryness. It had a lot of meat. I thought it was good. All-in-all, I think that Anchor Bar is a good value for the price (especially compared to places in NYC), and it seems to still be popular with many of the locals, from observing the crowded conditions the weekend of 12/19–12/20/09."

[KaB, 10/09] said: "After living in Buffalo for over 15 years, I finally made my way to the Anchor Bar, and I really wish we hadn't bothered. The restaurant itself is pretty dated and shabby. We placed an order for medium wings, beef on weck, and a Bison Burger. The wings arrived first and were just slightly better than your average wing. Our dinners arrived, and that is where the disappointment started. The fries were only warm, like they had been sitting under a heat lamp for a while. They were not fresh out of a fryer. My husband's beef on weck was incredibly dry. Even after adding horseradish, he had to resort to dipping in ketchup. Our waitress did not stop by to inquire about our dinners, so there was not an opportunity to see about getting some gravy or something. While the beef was very dry, the bottom of the roll was completely soggy, like it had been sitting somewhere for a while. My burger was acceptable and cooked to order, but was not hot, either. The only good thing about our dinner was the entertainment they provide on Thursday nights. They have a gentleman singing live, primarily Frank Sinatra music. He was very good. Overall, it was not worth the trip or the calories."

[ChS, 10/07] said: "What happened to the Anchor Bar? Used to be a great place for food, especially before the Sabres games, but sadly not anymore. My family was always excited to be dining there. The wings arrived lukewarm with soggy celery, before the rest of our order, even before the salads. We got them within 5 minutes of ordering, when I can remember it usually took at least 10-15 minutes to get them served up (which makes me think they were already made and hanging around under the heat lamp for a while waiting for an opprotunity to get rid of them rather than throw them out), and bread was an afterthought. Everyone got their order at different times, in one case 10 minutes after everyone else. The pizza was better than what you can get in Rochester, at least, but the sausage had a bad aftertaste. Pasta was OK; forget the sausage again. The wait service has become increasingly abysmal; this time waited 15 minutes to place our orders and had to get up and find the waitress 20 minutes after we were finished just to pay the check (tip already figured in and definitely not earned). But, boy, she was right there to collect it, wasn't she. She breezed by once somewhere in the middle to inquire as to the condition of our food but didn't hang around long enough to find out the answer. We got the impression that we were an afterthought to our server. They weren't that busy at the time, either. This has been a trend we've noticed for our last several visits there, so it's not a "just caught them on a bad day" thing. Success has definitely gone to their heads and bred indifference at best, and arrogance at worst. We won't be going back, ever, which is really sad; nor recommend anybody else go there. The wait to be seated there sometimes, the declining quality of the food, and the very poor service just aren't worth spending the bucks for, nor compensate for the mystique of going to "The Anchor Bar". Momma Theresa would be sad if she was still alive."

[LC, 11/05] said: "I am stunned that your site gives the Anchor Bar three stars. [Bill responds: In my defense, let me point out two important things. First, I have not been here in a very long time. Second, just as with pizza, everyone's taste in wings is different.] I ate wings there twice, and still shake my head when I think of those puny, easy-to-forget, incredibly expensive wings. One word: shameful. You want wings? Go to the Central Park Grill."

Reviews from more than 10 years ago:

[PH, 8/03] said: "Yuck. What a highly overrated hole in the wall. The person who sat us put us right next to the bathrooms—and was seriously irritated when we asked for a more pleasant setting. He literally pushed my mom (who is 72) over to another table, and nastily took our orders. The wings were dry—the sauce non-existent. I will never eat or drink at this rude establishment again. My daughter, asking for ice water, was totally ignored. When I asked, again, for water, I was presented with a mini-cup of lukewarm water, which, the daughter claims, had a 'booger' in it. I tend to believe this, as this was one of the worst 'dining' experiences I've ever encountered. Makes the waiters in Paris seem cordial. Take them off the 'Buffalo Dining Map'!"

[RJMu, 8/01] said: "Uh, what's a "weck"? Our cheerful waitron eagerly explained that it's a hard sub roll with caraway and salt sprinkles. O-kay. Pile on a massive pile of sliced roast beef and you've got ... a very dry sandwich. Ask for a bowl of jus on the side, however, and dip to your heart's content. Much better! The highly vaunted wings were decent, if uninspired. Do go early, since by 12:15 there was a 40-minute wait for a table (on a Friday afternoon)."

[RBC, 1/01] said: "While planning a trip to Buffalo this past weekend, I used your site as a guide to finding chicken wings. My girlfriend and I picked Anchor's as it's the originator of this favourite feast. My mild wings were 'coated' (not sure if a light batter or breading) served PLAIN/BARE—no sauce or anything. Fries were the routine frozen variety. My girlfriend had medium wings, which seemed a wee bit better. The fried mushrooms & sauce were, however, quite delicious. And, lucky for me, there was Sleeman's Honey Brown beer (most of my Toronto friends & I don't like American beer in comparison to ours :). We did have a lot of fun watching the other diners! Not sure where many of them put all the food they were being served. In comparison to Toronto's St Louis Bar & Grill (2050 Yonge Street, Toronto 416-480-0202—no, I'm not affiliated with them) & its sister location The Bistro, the wings were disappointing. At these locations, you get excellent wings, wonderful fries and a secret dipping sauce to 'die for' :)"

[RM, 5/00] said: "This is where it all started. Take someone from out of town. The wings are good, and the Italian is pretty standard. Nice to inhale the history with the sauce."

[JKi, 3/00] said: "We found the Anchor's wings to be rather poor: dry, extremely salty, and not at all what that establishment claimed. Better luck next time, I guess."

Reviews of the airport location:

[JHM, 5/12] (one of Bill's colleagues, from Dartmouth College, flying out of Buffalo) says: "The wings were tasty!"

[2/09] Bill said: MER, my 13-year-old son, and I had dinner at the new airport location just before a flight to Chicago. Great wings! They also serve sandwiches, salads, etc. Service can be slow, however.
---
2235 Sheridan Dr.
(between Belmont & Vicksburg Aves.),
Belmont (Town of Tonawanda).
875-5952.
6075 Main St.
(between the Village of Williamsville & Youngs Rd., across from Williamsville South High School),
"Greater" Williamsville (Town of Amherst).
632-1416.
6277 Robinson Rd.
(east of S. Transit Rd.),
South Lockport (Town of Lockport, Niagara County).
438-5615.
And other locations around WNY.
A Buffalo-area tradition, originally known as "Anderson's Frozen Custard" (having emigrated from…The Bronx!), but also serving all kinds of fast food. For a history of Anderson's, see Andriatch, Bruce (2012), "Five Miles of Tasty Bliss on Sheridan", Buffalo News (31 July).

[RJS, 1/12] says: "I noticed that your site doesn't have many reviews/comments of local/national fast-food places. Given the economy, diners spend more of their dining dollars in such places. Here are are short-form reviews/commentaries of the major fast fooders available locally. Anderson's (many locations): Quality, fast-food roast beef, turkey, and made-there frozen custard. It seems that no area fast-food purveyor has reacted more noticeably to the cost of its supplies than has Anderson's—not that prices have gone up, but the sizes of items (especially the sandwiches) have gone down. If you want a roast beef sandwich, I suggest you order the bigger Carl's Choice; the meat-to-roll ratio on the regular roast beef is so low that you may have trouble tasting the roast beef. Please do go to Anderson's, but see if you can find a coupon to use on the way."

Review of the Lockport location:

[WHN, 6/09] says: "Yesterday, Sunday 5/31, we had lunch at the Lockport Anderson's. The roast beef seemed less flavorful, and the rolls were smaller than I remember, although the amount of meat was the same portion size, according to their menu, as at the original Sheridan Drive location. Maybe it's a franchise operation; it was just not as good as the original Anderson's."

Review of the original, Tonawanda ("Kenmore" [sic]) location:

[WHN, 2/09] says: "I have not been to Anderson's in a very long time, but was near their original location on Sheridan Drive and stopped for lunch. The beef on weck is still very good, and they now offer a large variety of other sandwiches, soups, salads, etc."

Review of the Williamsville location:

Review from more than 10 years ago:

[RM, 5/00] said: "A nice place for some quick and decent food (roast beef and turkey sandwiches) and good ice cream."
---
Angry Buffalo at the Rose Garden.
2753 Wehrle Dr.
(between Harris Hill Rd. & N. Maple Dr., on the border of the Harris Hill neighborhood of the Town of Clarence, near Transit Corners, north of Bowmansville),
Town of Lancaster.
632-9871.
[4/12] Given 3½ (out of 4) pennies by Emeri Krawczyk Buffalo News "Cheap Eats" restaurant reviewer.
---
Antica Pizzeria.
5785 Victoria Ave.
(south/west of Clifton Hill/Centre St.),
City of Niagara Falls (Niagara Region), ON, CANADA.
1-905-356-3844.
Review from more than 10 years ago:

[SMG, 8/96] says: "I went there on [GDT]'s recommendation and had the best brick-oven pizza I've ever tasted. Excellent for lunch, with a large selection of toppings. Owned by an Italian family from Naples."
---
Antoinette's Sweets.
5981 Transit Rd.
(at French Rd., north of George Urban Blvd.),
Village of Depew (Town of Lancaster).
684-2376.
Review from more than 10 years ago:

[JM, 9/99] says: "Love their chocolates and hot fudge ice cream sundaes."
---
Antonio's Restaurant, Banquet, and Conference Center.
7708 Niagara Falls Blvd.
(in Quality Inn Hotel, west of Military Rd.),
City of Niagara Falls (Niagara County), NY.
1-800-508-8981.
Review from more than 10 years ago:

[JCi, 2/03] says: "We've been to Antonio's several times and really liked it. It's perfect for a couple who's looking for a quiet, relaxing dinner. The atmosphere really lets you enjoy a one-on-one dinner, and the wine list has plenty of variety in all price ranges so you won't leave the place busted. We pretty much get the fried calamari as an appetizer every time; we're addicted. Plus, in case you order an entree that doesn't contain red sauce, at least the side of sauce that comes with this appetizer will introduce you to a great sauce. The chicken parmagiana is my favorite, and my girlfriend likes the colorful and fresh pasta primavera."
---
Apollo Family Restaurant.
3387 South Park Ave.
(between Van Wyck St. & Cleveland Ave.),
City of Lackawanna.
822-8145.
[KRN, 10/6/13] says: "Visited here on a Sunday morning. It was very busy, but we were seated within 15 minutes. We would have been seated sooner, except that some 'regulars' ignored the 'wait to be seated' sign. The help was way too busy to police this, and it only added a couple minutes to our wait time. Once seated, our server brought our coffee and took our order promptly. I had the bacon-and-cheese omelet, and my wife had a gyro-and-feta omelet, both served with home fries and toast. Both meals were priced in the $7.00 range, and they were quite filling. We both agreed that our meals were well prepared, served hot, and good tasting. Coffee was good, and served with half-&-half. We will eat here again. Please note that this is a 'cash only' restaurant."
---
Apple Granny's.
433 Center St.
(between Niagara & S. 4th Sts.),
Village of Lewiston (Town of Lewiston, Niagara County).
754-2028.
[WHN, 6/11] says: "Friday 6/11/11, I had lunch with my sister- and brother-in-law at Apple Granny's, my first time ever in the place. Because of the name, I always thought of it as a family-style restaurant, but it's full service, with a bar and tall, bar-height tables on one side, and standard tables on the other side. A table near us ordered fish fries, which looked really good. I didn't want a full-sized fish fry, so ordered a fish sandwich, thinking it would just be a smaller piece of the same fish. It wasn't. It was more like a McDonald's fish sandwich, with an extremely thin piece of fish (much, much thinner than McDonald's) with a thick, breaded coating. It was edible. My in-laws ordered broiled haddock and baked haddock stuffed with cheese and vegetables. It looked much tastier than my meal."

[SAS, 9/07] said: "Positive—wife and I stopped in the other night and had a tasty meal. I had the filet mignon, and she had the meatloaf special. Both started with a simple, but tasty, salad. The filet was cooked as I ordered, and the meatloaf was also tasty. It is a casual place with a simple menu, but we would certainly return."

[AFN, 12/06] said: "My sister and I had lunch at Apple Granny's on Saturday, while attending the Lewiston Christmas Tour of Homes. I've been there a number of times previously, but not in quite a while. We both had haddock baked with tomatoes and feta cheese. The fish was fresh, but the dish was not very flavorful, and the accompanying French fries were obviously packaged, frozen fries that had been baked. Not worth the calories. The best part of the meal was the salad, which was mostly made with iceberg lettuce. I haven't had iceberg lettuce in ages, and it was better than I remember it being."
---
Applebee's Neighborhood Grill and Bar.
1608 Military Rd.
(near Fashion Outlets mall, between Factory Outlet & Niagara Falls Blvds.),
City of Niagara Falls (Niagara County), NY.
298-1085.
2656 Delaware Ave.
(in Delaware Consumer Square, south of Kenmore Ave.),
North Buffalo (City of Buffalo).
876-9153.
4405 Milestrip Rd.
(in McKinley Milestrip Center, between the I-90/Thruway & McKinley Pkwy., east of Blasdell),
Town of Hamburg.
824-5550.
Part of the chain.

Review of the Blasdell-Hamburg location:

[WHN, 4/12] says: "I've only been to an Applebee's once before, but G was babysitting her three granddaughters and let the 10-year-old pick the restaurant for dinner, so we went to the Applebee's near McKinley Mall. G's 5-year-old granddaughter has a lot of food allergies, including eggs, so G called in advance to ask about the restaurant's foods and learned that they have special menus that list dishes that are gluten-free, non-dairy, without eggs, etc.: much better than having to ask the server to check on this or that menu item to find out what is or isn't in it, as G has had to do in the past. The two older girls ordered a steak-and-pasta dish and a chicken-and-pasta dish; the youngest had a burger and fries. G had had lunch at Chef's, so ordered a small salad with grilled chicken. My son recommended their fajitas, calling them 'pretty good', so I ordered those, with grilled chicken. The 12-year-old thought that her steak-and-pasta dish was too spicy, so didn't eat much. The 10-year-old liked her chicken and pasta, but only ate about half. My chicken fajitas, with sauteed onions and red and green peppers, were surprisingly good for a non-Mexican restaurant, served with sides of rice, pico de gallo, Monterey jack cheese, and shredded lettuce: nicely spicy, with just the right amount of heat. With TVs at every angle—7 or 8 by my count—albeit with the sound turned off, and loud music playing on the sound system, it's not a relaxing atmposphere, but it's a good place to take kids who want to eat quickly and get on to other activities."

Review of the Niagara Falls, NY, location:

[AFN, 8/08] says: "Two friends and I had lunch at the Applebee's adjacent to the Niagara Falls Outlet Mall while on a shopping expedition. I've never been to an Applebee's, and expected it to be horrible. My daughter, who generally hates the place, said one of their salads wasn't bad. I couldn't remember which one she mentioned, so I ordered a pecan-crusted chicken salad, over romaine lettuce with mandarin oranges, glazed pecans, dried cranberries, and crumbly bleu cheese. It was pretty good—better than I expected."

Review of the Buffalo location:

Review from more than 10 years ago:

[PH, 8/01] says: "Having recently purchased a home in Kenmore, we wanted to try some of the local spots. Applebee's on Delaware came highly recommended from some young friends of mine at work as a great place for adults and kids. So I took my critical mother and expensive 8-year-old daughter there for a truly disastrous lunch! Our waiter, after plopping menus in front of us, became the invisible man. When he finally materialized and took our order, my onion soup (not bad) appeared, and then it took a whopping 40 minutes for chicken fingers and french fries (`freezing cold', cried the daughter); a grilled chicken salad on wet, soggy greens; and my mother's sandwich (which in one word was 'ICK') to arrive. After getting up and hunting down the invisible waiter, after another interminable wait for the check, I asked to see a manager who would not come out of the back! I.W. tried to placate me, as I was now seething, by offering me some `hot fries to go'. We left in total disgust, and this luncheon debacle ran an almost staggering two hours. Never again!"
---
Arby's.
Numerous locations; click on link for store locator.

[RJS, 1/12] says: "I noticed that your site doesn't have many reviews/comments of local/national fast-food places. Given the economy, diners spend more of their dining dollars in such places. Here are are short-form reviews/commentaries of the major fast fooders available locally. Arby's (many locations): Let's face it: It's roast-beef loaf, not roast beef. If you want roast beef, go to Charlie the Butcher or Anderson's. If you want to eat something at Arby's, try the non-roast-beef Reuben, a very good sandwich of lean corned beef, sauerkraut, cheese, and Thousand Island dressing. Stay far away from Arby's French fries: actually, potato pieces deep-fried with indefinable gook on the outside."
---
Arcade Center Farm Pancake House.
7298 Rt. 98
(between Genesee Rd. & E. Main St.),
Arcade Center (Town of Arcade, Wyoming County).
1-585-492-3821.
Seasonal; see their website for openings.

[BL] says:

[5/07] "Update: Is always closed Easter weekend. It gets very busy during those Maple Syrup weekends but easy seating the rest of their breakfast season."

Review from more than 10 years ago:

[2/05] "Great Breakfast! Pancake House is open each weekend in February-April (Saturdays and Sundays from 8 a.m.-2 p.m.) during maple-syrup season. Folks can enjoy the sweet taste of local maple syrup served with tender pancakes. All-you-can-eat pancakes, eggs, and sausage or ham (we prefer sausage) for $6.50. About $3.50-$4.00 if you prefer one-plate breakfast, but guarantee you will want more on the pancakes. Home fries are a side and good. Best pancakes we have eaten—as delicious as light, tasty crèpes we experienced in France—that good. Rustic and casual, simple setting, couples or families frequent the restaurant. The service is organized, friendly, and attentive. Building is near a stream where, as the snow melts, you see the return of spring. Take home the maple-walnut muffins—moist and delicious. The Center is seasonal, selling fruits and vegetables in the summer and apples, pies, and their cider in the fall. We discovered it last year and looked forward to this February. Nice ride in the country, too."
---
The Archer Grilled Meats & Aquatics.
268 Main St.
(south of W. Swan St.,
north of W. Seneca St.),
Downtown Buffalo
768-4661.
In the location of the former City Grill.

[WHN] says:

[7/2/15] "G and I had a mid-week dinner at The Archer. We have been back twice since my last review. On our previous visit, I had an elk chop, which was fabulous, but I don't remember what G had. Continuing with the wild-game theme, last night I had antelope steak with mushroom sauce, served with smashed potatoes, asparagus, and zucchini. I've never had antelope, so I asked Candice, our server, what the chef recommended. She said that he recommended medium rare, so I went with that. G ordered spiral pasta puttanesca, with chicken added. All entrees come with a side salad of mixed greens. It was a very good meal with excellent service. Their Main Street patio looked inviting, but not last night, which was windy and very cool."

[4/9/15] "Reservations can be made online, through their website. Website says that, on Friday nights, there is a limited, 4-course menu for $25, as well as the regular menu. Wednesday night, we returned to The Archer for dinner for the first time in over a year. (G works downtown and has been back for lunch since our previous visit.) After our first visit, I joined their e-mailing list, which they call 'e-club', and recently received an email announcing a BOGO dinner offer for only one night, Wednesday, April 8. We each had a glass of 'Old Soul', a red blend from Mendocino County, and were presented with a loaf of (I think) cranberry bread, with sweetened butter. A house salad of mixed greens, tomatoes, and cucumbers comes with each entree. I had poppy-seed dressing with mine, while G had ranch dressing. For her main course, G had pasta puttanesca, with spiral-shaped cavatappi pasta, tossed in marinara sauce with artichokes, olives, capers, and tomatoes. Optional additions were grilled chicken or shrimp, but G chose to stay with the vegetarian version. For my main course, I had almond-crusted, fried walleye, with wild rice, asparagus, and broccolini. The fish had a mild coconut flavor, which, I think, came from a topping of toasted coconut, although the menu said that it was topped with fried parsnips. It was a delicious dish, as was G's. Our server, Candice, did an excellent job. With coffee, our dinner was just over $65. I still want to get back to try their game dishes."

[1/16/14] "Last night, Wed., 1/15, we went to the newly opened The Archer, which serves wild game, among other things, but is also the owners' name. We started with soup. G had onion soup with dill Havarti cheese, while I had the soup of the day—red pepper with lamb sausage. Both were very good and served piping hot. The sausage in mine was unexpectedly very hot and spicy; the first bite burned my throat. The house-baked bread was just-from-the-oven hot, but neither of us liked the accompanying maple-cinnamon butter, which would have been more suitable for breakfast; the hot bread was fine without it. For her main course, G had a house mixed-greens salad with Ranch dressing, which she liked. I had a Faroe Island salmon salad, with a large filet over a mixed greens salad, with honey-mustard vinaigrette. I usually won't eat farm-raised salmon, but I Googled Faroe Islands salmon, and learned that it (supposedly) has far less cancer-causing PCBs and dioxin than other farm-raised salmon, so it's safer to eat. The salmon was very good, and the salad and dressing were, too, although the winter tomatoes in it were would you would expect in January. Overall, our meal and the service were very good, and I hope we'll return soon to try some of their game dishes, which include wild boar, elk, venison, and bison. (A friend asked if that was the restaurant's real name, and were there any mermaids. There weren't. I looked 'aquatic' up, too, and found that one of the secondary or tertiary meanings is: an aquatic organism. That doesn't sound very appetizing to me, but I guess they didn't want to use a mundane term, like 'seafood'.)"

[JoM, 1/21/15] says: "I stopped in for dinner with a friend before the Sabres game on 1/15/2015. The restaurant was not busy upon our arrival at 5:30. We were given the choice of sitting in the dining room or at the bar, and we chose the bar. They have a good selection of draft beer, and we each chose one prior to ordering our meal. For my entree, I chose the Axis Venison Sausage hoagie. When the meal arrived, it was clear that I had had a communication issue with our server, because the plate consisted of only a link of sausage on top of a bed of red cabbage. When I questioned our server, she apologized and explained that they actually have 2 venison sausage meals; the first is a hoagie, and the other is just the link with red cabbage. [According to their online menu, the hoagie is only on the lunch menu, and the link-with-cabbage is only on the dinner menu. The former is called "Axis Venison Sausage"; the latter, "Venison Sausage": very confusing! –Ed.] I could have exchanged my order, but I chose to keep it due to our time constraints with the hockey game. The sausage was delicious, but I would choose the hoagie over the link in the future. My friend chose the Bavarian Beer Burger. It was served on a pretzel roll and accompanied by French fries. He said that the burger was excellent, and I shared some of the fries, which were very good. The restaurant had become much busier by the time we were ready to leave. Although my communication error with our server dampened my experience, I was still impressed with the quality of our meal. I look forward to returning."

Gladys Archer, 5/3/14 wrote:

"Hello Mr. Rapaport,

We wanted to reach out to you in the hopes that you would consider adding us to your listings of gluten-free-friendly restaurants.

We are located in downtown Buffalo. Chef and owner operated, The Archer includes a chef icon next to menu selections that can be prepared gluten free upon request. We also have gf buns and pasta available. Menus are posted on our website.

Chef Josh Archer is certified in gf cooking, although all items are prepared in the same kitchen. Myself (his wife) and our oldest child must adhere to very strict gf lifestyles, and so we are very sensitive to the delicate diets of our guests with celiac.

Thank you for your kind attention.

Warmly,
Gladys Archer"
---
Arirang Korean and Japanese Restaurant.
1416 Millersport Hwy.
(in the Triad Apts. next to the Buffalo Marriott Niagara, south of Maple Rd., near the UB North Campus in Amherst),
North Bailey (Town of Amherst).
639-7384.
[FCa, 12/11] says: "Arirang in Amherst (where I work and lunch) has new owners, a (Korean?) couple; very nice, food just as good, with some menu changes."

Reviews of the previous incarnation:

Almost exactly 4 years after our first (and negative) review, [LMR, 3/09] said: "Experienced this restaurant for the first time Friday, 2/27. Very good and very reasonably priced, too. Split the bill, and it was $20 a person. You got a lot of food for that price, too; I had leftovers. Being our first time, we had no idea the array of side dishes they give you after you order. There were approx. 10 side dishes to share: seaweed, fish cakes, sprouts, cabbage—and others that were all very good and interesting. We enjoyed them all. However, as I stated, being our first time, we had ordered appetizers as well. Got the shrimp steamed dumplings and their version of the potato pancake. Both very good, but way too much with the all the other side dishes. The dumplings were delicious, and the dipping sauce was phenomenal. Our main dishes—unfortunately cannot remember the names of them—were great, too. I had a noodle dish with beef and various vegetables. Very tasty and different, I enjoyed the sticky and chewy texture of the noodles. Very unusual, and we both thoroughly enjoyed our meal. Staff was very polite and helped us try to pick a dish we would enjoy. Service was very good, and the restaurant was clean. Would definitely go there again and try more items. If you're adventurous, please give this a try."

[CJH, 3/05] said: "Price is not that cheap. Food is bad. Sashimi came out frozen!!! Food is overcooked. Side dishes are not good at all. Service is one of the best, though. They really need to get their food up to par. I give it 1.5 star out of 4."
---
Armor Inn Tap Room.
5381 Abbott Rd.
(near the intersection with Armor & Bayview Rds. & with Clark St., on the Hamburg-Orchard Park border),
Armor (Town of Hamburg).
202-1315.
[KBr, 1/8/13] says: "My husband and I went to the Armor Inn Tap Room for a later dinner on this past Saturday. Our initial impressions were good, as the place is very nice inside. We were told that it would be a 45 minute wait, and we agreed and luckily found seats at the bar. It turned out to be only about a 30 minute wait, so that was nice. Our server was very nice and took good care of us throughout the evening. Unfortunately, we did not think our meals were really that good. I ordered the crab-cake dinner, and the crab cakes were just mediocre. They weren't very crispy and also were somewhat bland. Also, the side vegetables of the day were very strange: It was a combination of peas with tomatoes and onions. My other side dish was the cheddar jalapeno corn bread, and that was also just so-so as far as flavor. Since I am not what you would call a fussy eater, I was a little disappointed. My husband got the pulled-pork dinner, and the pork was very tender, but there was almost too much sauce on it. That may sound like a minor issue, but it really overtook the flavor of the pork. He had the macaroni and cheese as a side, and that was also just sort of bland. The restaurant was very crowded, so maybe it was an off night for them? Finally, they had a blues band that started playing when we were done eating, and, although the music was decent, it was very loud. So we didn't stay long after we were done eating. I guess that is just frustrating to some people when a band's music is so loud that you can't even hear the person next to you talk to you unless they are shouting directly into your ear. We may consider going back in the summer, if they have the blues festival again and we could sit outside, as the outdoor area looked very nice, with two fires going. We also thought that, if we did, then we would just stick to eating some of their regular bar food, like wings or appetizers that are hard to make poorly."

[SMO, 12/11] said: "We have a girl's dinner club we do the last Wed of every month, and we use your reviews for every single pick. Thanks for the great site! [You're welcome, and thank you!] We went to the Armor Inn Tap Room last night for happy hour before going to the Festival of Lights at the Hamburg Fairgrounds, and it was excellent. It was beautifully decorated for Christmas, with two fire pits roaring outside and patio lanterns lit for the smokers in the crew. The place was packed, and the service was excellent from Phil, our bartender. They had numerous, extrememly cold beers on tap. We had such a good time that we went to the fairgrounds and then returned for dinner. It was a little more crowded at the bar when we returned, but the service remained fantastic. We decided to sit for dinner; there where 8 of us in our group. The waitress gave us a choice of sitting downstairs or upstairs. We decided to go upstairs; again, service was great. The waitress had our drinks filled and fresh, and warm bread on the table before we were ready to sit. Being Friday, the majority of us had the fish fry (choice of full or ½ order). One person in the group ordered shrimp, one the mac and cheese, and one tried the French onion soup. The drinks were flowing, and the food came out quickly. The full order of fish overflowed the plate. It was skinless, crispy, and not a bit of grease (perfect). The fresh, homemade sides of potato and macaroni salads were really good. Although I don't like coleslaw, the entire crew loved it: described it as cold and crispy. The French fries rocked. I ordered it with a side of gravy, and one of the girls said she was jealous that I had the gravy. Just a few minutes after, the waitress was back with sides of gravy without us even asking. My sister said the French onion soup was the best she's ever had, and she gets French onion soup all over town. The mac and cheese was unbelievably cheesy, and the flavor was smoky. There was a band downstairs, and we ended up staying to dance after dinner. We had no intention of returning to Armor Inn after the Fairgrounds, but we're very happy we did; it was great!"

[WHN, 11/11] said: "Saturday night (11/26/11), I attended a dinner party at Armor Inn to celebrate G's brother's birthday and retirement. There were 12 or 13 people in our group, including 4 or 5 children of varying ages. I don't know what everyone had, but my prime rib, from the nightly specials menu, was very good—medium rare as ordered, with French fries and mixed vegetables. G had chicken Marsala with a side of pasta, and vegetables. (Our server said the vegetables were frozen, but they tasted fresh to me and G.) Among other dishes, some people had filet, barbecued ribs, barbecued chicken, and chicken Caesar salad. One person complained that his chicken and French fries weren't hot, but my food and G's was fine. House salad is included with all entrees, and vegetables with most (except pasta dishes), as well as a choice of one side dish. After dinner, the waitstaff brought birthday cake and sang 'Happy Birthday'. It was an enjoyable evening, with good food and good service."

[MiM, 11/11] said: "I wish I could give a positive review of this newly opened restaurant, but I can't. It opened a little over a month ago, and this was our second visit. The first time we tried to eat here, it was the first weekend they were open, and they had a 1½-hour wait, so we decided not to stay. This time, it was about a ½ hour, and we decided to stay. They do not accept reservations; it is first come, first served. We were seated almost exactly ½ hour from entering. The waitress did a fly by, saw that we had drinks, and didn't greet us for about 5 or 10 minutes. She came back and gave us the specials—it was loud, and I couldn't hear any of what she said. She said she was sorry, but she was having trouble with her voice, and that was that. We ordered the stuffed banana-pepper appetizer, I ordered the filet for dinner, and my husband ordered smoked wings as an entree. Our appetizer was delivered to the table one hour after we sat down; we had very empty drinks and not a word from the waitress. My salad then took about 25 minutes after that. Again, empty drinks, because the peppers were hot. Then our food came about 15 minutes later—this was a little better except for the fact that everything on our plates was cold. My filet was cooked very well, medium rare. My husband said that the wings were OK: not worth $10 for 5 chicken wings. The waitress came back to our table after we were both finished eating. I had to comment that everything was cold, because she didn't ask if everything was good. She apologized and offered a desert, which we both declined. She ended up taking two of our glasses of wine off the bill—I would have rather had warm food. We will never go back."
---
Arriba Tortilla.
40 Riley St.
(south of E. Fillmore Ave.,
north of Main St./Rts. 16/78/20A),
Village of East Aurora (Town of Aurora).
687-1115.
Mexican.

[WHN, 8/11/14] informs us that it has moved to Riley St.
Reviews at its original location:

[CAT, 9/10] said: "Mixed review: Although we'd heard mixed reviews of Arriba Tortilla, we decided to visit on a Friday night, based on the latest reviews on this website. The food was decent, but certainly not great. The guacamole and salsa were both fresh, but well underseasoned—almost as if there had been no salt added at all, which I know may appeal to some, but isn't something I like. They were out of tamales, which was disappointing early in the evening on a Friday night. Two of us opted for the taco platters, which allow you to choose three different types, if you'd like. Between us, we got the beer-battered haddock, the mahi mahi, and the chicken. The beer-battered haddock and mahi mahi were both pretty good, but they didn't come with traditional fish-taco toppings, instead having black beans, pico de gallo, and cheese on them. The chicken was a little dry, but otherwise fine. The plates were heaped with rice and beans, both of which were definitely homemade, but the seasoning was a little off for me. There was just too much cumin in the rice and a strange flavor in the refried beans. Our companions had chicken flautas and a pulled-pork chile relleno. The flautas were standard, served on a plate with the same plentiful helpings of rice and beans. The chile relleno was large, but sat alone on the plate, which seemed a little weird in contrast to the other platters. The chile relleno was probably the best of all of the dishes, nicely flavored and not battered and deep-fried, but seared instead. The biggest weakness of the night was the service! I've heard that the service is really slow, but had read reviews that suggested it had improved. Not the case this Friday night. We waited only 10 minutes for a table, but 20 for the first waitress to come to our table. She took our drink orders and disappeared for 15 minutes before returning with them—and she forgot the water! We ordered a single appetizer of guacamole, which took 25 minutes to arrive. Our meals came 30 minutes after that, and we sat with our finished plates in front of us for more than 10 minutes before someone came to clear them. It was just an excessive amount of time for everything at a restaurant that appeared to have an army of staff. There were servers and busers and runners everywhere! We were seated at a table in full view of the kitchen, and it looked as though that may be the source of some of the problem (there wasn't a steady stream coming out), but 15 minutes for drinks and 25 minutes for an uncooked app is just crazy. However, they have decent margaritas and a nice patio, so if you don't mind the waiting and are content to sip on drinks and chat with your party, you won't have any problem."

[MCP, 3/10] said: "This place gets better with every visit. Most of the slow-service issues from the early days have been resolved through the hiring of additional staff, and the menu has recently been expanded to include more choices in just about every area. Food is generally fresh and plentiful. Check out the guacamole-dip appetizer—it's one of the best I've ever had. Best of all, it looks like the Restaurant Week special ($20.10 for an appetizer or dessert for 2, plus two entrees excluding fajitas) has been continued for Sunday, Monday, and Tuesday!"

[TPr, 10/08] said: "My wife and I just got home from Arriba Tortilla, a new "Mexican" (I'll qualify the quotes in a second) restaurant in East Aurora. She had heard about it from some friends at work, and we decided to make a quick trek down the 400 and check it out. I put "Mexican" in quotes because it is more of a "Tex-Mex" restaurant than authentic Mexican. When I lived in California, this line was very plainly drawn in the sand. Both cuisines are delicious—but they are definitely different. With that said, this is (I believe) the first true "Tex-Mex" restaurant in Western NY. Their entrees are a bit more expensive than the local Mexican places like El Canelo or Cinco de Mayo—but we're talking about going from $7/entree to $10/entree, so it is still deliciously cheap by any standard. The offerings are very creative and had some nice twists I've only seen in restaurants in the southwest. They serve with every meal one of those delicious little, sweet, corn cakes, and have a lot of vegetable options in addition to some creative meats (like a pulled-pork and a battered-fish taco). My wife ordered a simple chicken-taco platter, and it came out on a huge dish with all the trimmings and sides. The chicken was fresh, and the beans and rice were definitely homemade and not out of a can. I ordered the pulled-pork tamale, and it was enormous, served in a corn husk, and as legit a tamale as I have had since moving back to Buffalo. We had a couple of drinks and our entrees along with free chips and salsa and were out the door for under $40. I highly recommend this restaurant. If you like Mexican food, you'll love this place."
---
Asa Ransom House.
10529 Main St.
(between Shisler & Ransom Rds.),
Clarence Hollow (Town of Clarence).
759-2315.
[pre-2003] Given 3½ (out of 4) stars by Janice Okun, former Buffalo News restaurant reviewer.

[WHN, 2/10] reports that "on Saturdays, they offer a five-course dinner that includes hors d'oeuvres, choice of appetizer, salad, choice of six entrees, dessert, & coffee for $40–$50 per person."

[ECB, 9/09] said: "My wife [AAB] and I went here for the Local Food & Wine Harvest week, because we were impressed by their offerings. The decor is classic Bed & Breakfast, and the service was good, if a little bit slow. We started with the soup of the day, which was Tuscan White Bean, and followed up with a mixed green salad with a nice peppercorn Parmesan dressing. Both were competently done. AAB opted for the Jeffersonian Beef, which she liked but said was a bit dry, opining that this was because they usually make it with prime rib but were using roast beef for the special. I had the Yankee Pot Roast, which was excellent. Portions were just right. We decided to get dessert as well, though it wasn't included, and were glad that we did. Easily the best part of the meal, it was a glass layered with moist chocolate cake, chocolate mousse, nuts, and whipped cream. Absolutely to die for. Overall, we were quite happy with the experience. The location is beautiful, and the food was satisfying. The only issue we could see would be the price were it not Restaurant Week."

[LBa, 9/09] said: "We ate dinner at the Asa Ransom House on a recent Friday. We love the ambience there. Our waitress was friendly and efficient considering the number of tables she had. I had the tuna, and my husband ordered the duck. When our meals arrived, we were disappointed that both were very overcooked. Not inedible, but certainly not what we would have expected or wanted. When our waitress noticed that we had left most of the meals untouched, she asked us what was wrong. We don't like to complain, because we dine out frequently and know that the kitchen can have an 'off night'. However, she politely insisted, and we pointed out the overdone meals. She completely agreed, apologized very profusely, and took the meals away. We were happy with just that acknowledgement, but to our surprise she had spoken to the owner, who completely comped our whole dinner check including apps and wine! Talk about customer service above and beyond! She also told us that they were breaking in a new chef, which explained the mishap. Usually, the food and service here is among the best. Just wanted your readers to know that there are still establishments that appreciate a good customer. Kudos to the staff at the Asa Ransom."

[AFN] said:

[7/09] "I forgot to mention in my review earlier this week that the "casual" dining room, which looked out onto the rear gardens, has been converted into a very large guest room, with a fireplace and whirlpool tub for two. I don't know if this means that the main, and now only, dining room will still require jackets for men, so it would be advisable to ask when making reservations."

[7/09] "My sister and I had lunch at Asa Ransom today, Wednesday, 7/22. Luncheon entrees include soup and salad. After bread and muffins, which were fresh and tasty, we started our meals with white bean soup, which was basically vegetable soup with a lot of beans. The house salad was good, but the quiche was just OK; nothing to rave about. The lunchtime crowd made it look like a nursing home populated by elderly women. If you plan on going to Asa Ransom House for lunch, note that they are only open for lunch on Wednesdays, according to their web site. Next time we're in the Clarence area for lunch, we'll return to NovelTea Bistro, which has much better food and atmosphere."

[3/08] "Two friends and I went to the Asa Ransom House for lunch on Wednesday. The Thai peanut soup was very good, but the chicken salad sandwich was mediocre, at best. The chocolate cake we shared for dessert was excellent."

[JKl, 6/08] said: "I am writing to express my extreme disappointment in this establishment. We had received a gift certificate for a wedding gift for a free night including dinner and breakfast in the morning. The gift certificate wasn't for an amount, simply for a package. When we called in to make reservations, the owner started arguing with me that we would have to pay another hundred dollars to get the package that was listed on our gift certificate because the gift-giver only paid ___ amount, and the price had since gone up. We were appalled. Told him he should have written an amount or cash value on there, or not have placed a 2-year expiration on the certificate. Eventually, we came to an agreement—not making either of us happy, but that's beside the point. We went to dinner in their dining room when we arrived and were extremely disappointed. For such a small place, the service was not very attentive at all. Also, the food was surprisingly sub-par. I ordered a shrimp appetizer, and the shrimp was tough and chewy. I had prime rib, and it was the worst I had ever eaten. I understand that fat or grizzle is a necessary part of prime rub, but my prime rib was half fat—not an exaggeration at all, and not acceptable. The breakfast in the morning was served by the previously mentioned owner, who was not friendly at all and seemed as if we were bothering him. Gone are the days of friendly and smiling B&B owners, huh? At first, I thought we got this treatment because we are younger than the average visitor there, but I was wrong. There was a group of older people at the table next to us, and they were complaining to each other how incredibly rude the owner had been to them that morning and the night before. Not recommended. It broke my heart that I couldn't tell the gift-giver that her gift was the best ever—when it was extremely disappointing at best. There are plenty of B&Bs in the WNY area that would be happy to have your patronage more than this place."

[WHN] said:

[2/07] "We made a return trip to Asa Ransom House on Saturday, 2/10, for their five-course, fixed-price, weekend menu. On this visit, there was a slight variation from last year in that the price for the dinner with two of the entrees—filet or and duck breast— was $45, while the rest remained at $40. This time, we sat in the more formal dining room (jackets required) in front of the fireplace, which felt great on this cold winter night. After the assorted hors d'oeuvres platter and house salads, my wife had salmon cakes with cucumber and carrot slaw. She said it was delicious and that the slaw was the best part of the dish. The rest of us had an excellent potato and bacon chowder. We all had filets with bearnaise sauce, accompanied by mashed potatoes and assorted vegetables. Mine was somewhat overcooked, but the others' were medium rare, as ordered. For dessert, my wife had black forest cake, and I had strawberry cheesecake. One of our friends had an apple-raspberry pie. Her husband had homemade vanilla ice cream. All the desserts are made in-house, we were told. Except for the ice cream, which was crystallized, as though it had melted and been re-frozen, the desserts were all very good. For wines, we had Dr. Konstantin Frank Finger Lakes Chardonnay, and Millbrook Vineyards Cabernet Franc from the Hudson Valley. The bottles were priced at $21 and $22 respectively, less than 50% over retail."

[3/06] "My wife and I went to the Asa Ransom House with friends on Friday, 3/3. There are two dining rooms—a formal one, where men are required to wear jackets, and a more casual, rustic room where jackets are not required. We chose the casual one, and were seated in front of a roaring fireplace. On Friday and Saturday nights, they now serve a five-course, fixed price dinner for $40 per person, that includes an assorted hors d'oeuvres platter (miniature Reubens, miniature egg rolls, mushroom duxelles in pastry, and a cream cheese and green onion wrap); a choice of several appetizers (squash and broccoli soup, stuffed mushrooms, or chicken quesadillas); a mixed greens salad; choice of six main courses (Caribbean roast duck with plantain salsa, Delmonico steak with wild mushroom sauce, grilled salmon with lime and cilantro, rack of lamb with creamy horseradish sauce, a chicken dish, or vegetarian pasta); dessert, all made in-house we were told (chocolate mousse, strawberry cheesecake, caramel and pecan bread pudding, chocolate cake, and several flavors of ice cream or sundaes); and coffee or tea. These are full-sized servings, not smaller "tasting menu" portions. For the appetizer, I had chicken quesadillas, while the others had the soup. My quesadillas were OK, but the soup was reported to be excellent. My rack of lamb was delicious and cooked medium rare, as ordered. The others had Delmonico steaks, which they said were good, but fatty, as Delmonicos (rib eyes) usually are, and the mushroom sauce was excellent. All the steaks were cooked to the varying degrees requested. The entrees came with smashed potatoes and assorted vegetables. The various desserts we chose were very good. As for wine, Asa Ransom House is the only WNY restaurant that I'm aware of to offer a large selection of NYS wines, including many from the Finger Lakes region and from North Fork of Long Island wineries, a few from the Hudson Valley, and at least one from Niagara County. We had a bottle of Lenz North Fork Chardonnay (retail $15) for $21, less than 50% over retail, and a bottle of Paumanok Grand Vintage North Fork Cabernet Franc (retail $49) for—hard to believe—$24. Both were excellent. All the wines here, including those from California and Europe, are very reasonably priced. Overall, service and food were very good—although the colonial-era costumes of the servers are a bit much."

Reviews from more than 10 years ago:

[LSS, 12/04] said: "I took my mother to the Asa Ransom House in October for Saturday tea. I hadn't been there before and wasn't sure what to expect—warmed-over food in a fake Williamsburg hell? It was wonderful and a big hit (and surprise) for my mom. We had the dining room to ourselves for most of the time, with a lovely view of Main St. and Fall foliage. We had tea, of course, and were served a three-tiered tray that included cucumber and cream-cheese sandwiches, scones, and cookies. We couldn't eat everything, and the leftovers were great."

[EPF, 12/95] said: "My brother and one of the guys at work have always said it was wonderful."

[RM, 5/94] said: "There is a big fuss about this and I don't understand why. It is a nice old place, and fun to see, but the food itself is just average and the prices a bit high."

The "innkeeper" of Asa Ransom House replies as follows (5/96): "Since we entertain a healthy number of University dignitaries & visitors, they evidently do not rely on your publication for direction nor accuracy."
Concerning this publication, the owner of another restaurant on it says [5/96] "I enjoy using your guide and find it the most comprehensive one for WNY restaurants." :-)
---
Asian Star.
4060 Seneca St.
(east of Union Rd.),
Ebenezer (Town of West Seneca).
675-9888.
[JJa, 2/10] says: "Here's another one. My sister even told our server that I'd send in a review, without asking me. Your web page is legend! [Aw shucks ;-)] Asian Star opened on Valentine's Day. The extensive menu is predominantly Chinese, but they also offer a few Thai and Vietnamese items. The look of the restaurant is not the style of traditional red dragons, carved jade, and koi; rather, it's in a warm, rusty brown with dark wainscoting and dark tables and chairs. Simple. Tasteful. We were greeted by very friendly servers, who outnumbered the customers on the 4th day of business. Don't let that stop you from this place. We went with the Chinese offerings and started with soup: 2 cups of Wonton and one of Hot and Sour. Great start! The Hot and Sour may have been the best I've ever had, a marvelous balance of the hot and sour flavors. My sister claimed they were the 'best wons' she'd ever had. I sampled one and was surprised that they weren't floating in air. Soups had 'lightness' to them: no thickened broth here. Main courses were Mu Shu Shrimp and Scallops with Garlic Sauce. OK, the 10-year-old ordered the requisite Sweet and Sour Chicken, no surprise there, and it was in the style of every other local Chinese restaurant. But the other entrees were wonderful! Again, a freshness and crispness of the ingredients with light, complex sauces. FYI, we chatted with our young server, 'Anna', though we prefer 'Yin-Yin', her Chinese name. We learned she tried to be a 'Karen' and a 'Michelle' before she stuck with 'Anna'. The families moved to WNY about 5 years ago, and two brothers own Asian Star with their children manning the 'front of the house'. The dads work the kitchen. Servers were welcoming, and obliged when we asked to meet and congratulate the chefs. Much to our surprise, customers were then treated to Bananas Tempura for dessert, which was carried out with delightful fanfare! This one's a keeper if you are a fan of Chinese. Takeout available. Web page is a work in progress; stay tuned for updates."
---
Athens Family Restaurant.
2801 Harlem Rd.
(between George Urban Blvd. & Genesee St.),
Pine Hill (Town of Cheektowaga).
892-5019.
Same owners as Duff's (Orchard Park) and The Warehouse (Pizza Co.).

[AFN, 8/06] says: "Athens is a typical Greek restaurant/coffee shop with a menu of basic Greek and American food. A colleague and I ate lunch there twice last week. A clean environment with good food at economical prices. Very good chicken souvlaki."
---
Au Bon Pain.
125 High St.
(west of Michigan Ave., in the Doubletree Club Buffalo Downtown hotel),
Buffalo Niagara Medical Campus (City of Buffalo).
845-0112.
Part of the chain.

[WHN, 11/07] says: "I've eaten at several Au Bon Pain airport locations previously. At this local one, I had a smoked-turkey club with bacon, cheddar cheese, lettuce, and tomato, with a tasty herbal mayonnaise. It was very good. The menu is similar to Atlanta Bread Co. and Panera Bread—sandwiches, wraps, soups, and salads—but this location also offers a bistro menu that includes items grilled to order, pasta, pizza, and stews, among other choices."
---
Aunt Millie's Kitchen.
1024 US Rt. 20/NY Rt. 5
(between Alleghany & Hanford Rds., east of Silver Creek, near Sunset Bay),
Irving (Town of Hanover, northern Chautauqua County).
934-2525.
[10/09] Given 3½ (out of 4) pennies by Anne Neville, Buffalo News "Cheap Eats" restaurant reviewer.

[LMR, 5/09] says: "Delicious!! Never had a bad meal there. A little outdated, but warm and friendly, and the desserts that hit your face when you first walk in…are to die for! Very good, home-cooked meals, fresh and hot. You can sit in the diner area, or to the left are the tables and booths. The prices are fair for the fresh food and large portions you get, so it's worth the trip! And, like I said, those desserts…are for the car ride home. OMG the best!!!!!"
---
Avezzano Ristorante.
204 Como Park Blvd.
(east of Union Rd., south of Forks and west of Bellevue),
Town of Cheektowaga.
926-7919.
[CMK, 4/11] says: "My husband and I went to Avezzano Ristorate the first week they opened. They wanted to have a dry run before advertising. The servers were new at the job, and it was obvious, but we had no complaints about that. We were the first customers that ordered wine. She told us that she practiced on a bottle of wine at the bar before she brought us an unopened bottle of wine. She was told that wine had to be opened in a certain way (as was correct). As to the food, we had a wonderful meal. My husband cannot tolerate garlic and was pleased to have the kitchen avoid garlic. The salads were great, and so were the entrees. The marinara sauce was out of this world. I recommended it to my sister, who unusually eats at Italian restaurants. They went 2 or 3 weeks later and hated the sauce; didn't take home leftovers. The restaurant offers daily specials. I love ossco bucco, so we went back on a Sunday, and it was terrific. My husband ordered veal Parmesan, and the sauce was terrible. We found out that the first week they opened, they used the chef's recipe, then switched to the family sauce recipe. What a difference! My only complaint was that you could not get food like lasagna except as a special. The restaurant made an effort to do the right things. We would go back there, but we don't know what recipe they are using for the sauce. The family recipe was terrible, and I don't want to spend that kind of $$ on that sauce. They need more of this level of restaurant in that area of Erie County. The other review I read was the complete opposite of our experience. Let's hope they can get their act together."

[JCr, 4/11] comments on [LaC, 4/11]'s review: "After reading that exhausting review from another of your contributers, it gave me the idea that perhaps a restaurant etiquette guide of some sort would be a great addition to your website. For instance, going to a restaurant with a group of 20–24 people and asking for separate checks is outrageous. It also never mentioned in the review that they had made prior arrangements with management regarding bringing in an outside cake, plates, and utensils, which could very well be construed as a faux pas. This really damages the credibility of the rest of the negative review. An etiquette guide may help enlighten some people about their poor dining-out habits, and also give the restaurants a bit of credibility against quite possibly misconstrued, negative reviews such as the review mentioned."

[LaC, 4/11] said: "I apologize in advance for the long windedness of this review. However, my experience was so bad I wanted to give details. Rating: 1½ out of 5 stars. A large group of us made reservations to celebrate our priest's 70th birthday at Avezzano's. There were about 20–24 people in our group, which was large, but should not have been unmanageable. We knew the restaurant was new, so we thought we'd give it a chance. The ambience of the restaurant was quite nice—it was large inside, tables were far apart and private, and the lighting was very nice. However, it seemed the restaurant had put a lot of money into appearances and could have afforded to put more of that money into quality of food and service. We went to Avezzano's during Restaurant Week, and nearly everyone ordered from the prix fixe, 3-course meal of salad or soup, pasta, and dessert. With the slowness of the service, you would think we'd ordered a 7-course, incredibly complicated meal. We were seated at 2 separate tables. Once we were all seated (which took awhile; we didn't all arrive together), it took a very long time for the waiters to come over to take our orders. Drink orders, which had been ordered while we were waiting for the party to arrive, were taken rather haphazardly and filled slowly. Baskets of bread to pass were served with only one butter and not refilled well. Separate check requests were made while food orders were being taken. Some restaurants don't allow separate checks with such a large party, but they did—however they shouldn't have! More on that later. So, service was already very slow. Once food orders were taken, the other table (the one I wasn't sitting at) received their salads and soup long before we did. We were told it was a mix-up in the kitchen. However, the time difference between them getting their food and us getting ours was nearly 20 minutes. Then we waited an additional 30 minutes for the pasta course. Pasta! Come on. The wait between each course was completely unacceptable. You would think, with it being the Restaurant Week menu, that food would be served quickly and efficiently. That couldn't be farther from the truth. In addition, throughout the meal, there were problems and delays too numerous to mention, the worst of which were food arriving cold, with the wrong sauce, or with side dishes (meatballs) not arriving with the meal. After the pasta course, we waited another 30 minutes for dessert, which we didn't even need because we had brought a cake for the birthday guest. However, they insisted on serving their dessert first, even though many of us had ordered it to go, despite the fact that we'd already been at the restaurant for over 2 hours. Then we waited even longer for them to bring out the cake, and then again for them to bring out plates, and then again for forks. By the way, my friend, who organized this meal, actually brought her own plates and utensils, which got put in the kitchen with the cake and were not brought out! Throughout the meal, the servers were flustered and clearly out of their element. Worst of all, after the dessert was finally over, and we'd been at the restaurant for nearly 2½ hours, the wait for the checks was interminable. Throughout the wait, we were told 3 times that our waiter was 'tweaking' the checks. Reminder: We all had the prix fixe plus drinks. That's it. So all they had to figure out was basically which drinks went with which meal. You'd think it was rocket science. After about 25 minutes, my friend complained to the manager. He didn't apologize; instead he got very defensive and was actually rude to my friend, telling her that separate checks for this many people was 'very complicated' and needed to be 'entered individually'. This, after the orders should have been taken with the separate checks. How is that complicated? When he finally brought the checks, our waiter didn't apologize (even though he'd apologized for various other things; maybe he was sick of apologizing) and again said 'It was complicated'. Our checks were not adjusted in any way to account for the terrible service. All told, we were at the restaurant for 3½ hours. That's right. For soup, salad, and pasta. And cake that we provided. What a total waste of time. As they're a new restaurant, I would have given them the benefit of the doubt with the slow service. But the check issue was completely unacceptable. Onto the menu and the food, which, briefly, was not worth the wait. The wine-by-the-glass selection was good (about 8 varied wines); however, the bottles-only list only added about 10 bottles to that, most of which were not high-quality wines. The antipasti, primo, and secondo courses looked fairly interesting, though, as I said, we mainly ordered from the pasta menu. The pasta menu was actually pretty bad for a place like Buffalo, where Italian food is so commonplace. The pasta was not house-made, and the choice of sauces was kind of boring. Not even one interesting, kind of 'out-there' sauce. I ordered the tomato-bisque soup, and my friend ordered the house salad with mustard vinaigrette. The soup was quite good, and my friend enjoyed her salad. For the main course, I ordered linguini with pomodoro sauce, and my friend ordered ravioli with pomodoro sauce. We both ordered meatballs. My sauce was watery and tasteless. It seemed as though they had not properly drained the pasta, which was also overcooked. I actually added copious amount of parmesan cheese and crushed red pepper to my meal for flavor. My friend's food arrived cold. When it came back, it was with the wrong sauce; they had put the marinara sauce on it. Given the terrible service, she decided not to complain. The marinara sauce was disgusting. Marinara sauce should be simple, letting the flavors of the vegetables and seasonings (which should be fresh and minimal) make the sauce. Her sauce was highly overseasoned and tasted more like bacon, somehow, than tomato sauce. My friend makes excellent homemade tomato sauce, so, needless to say, she was very unimpressed. I have had much better sauce out of a jar. Maybe some of the other entrees were good, but ours were most definitely not. The only good part was the meatballs, which were very good. So far, Avezzano's is not up to par with most of the other, some of them cheaper, Italian restaurants in this area. I suggest revamping the pasta menu and finding some menu item that they can call their 'specialty'. Find a chef who is not only creative and can execute good meals, but who runs a tight ship in the kitchen. Run a tighter front-of-house and be accountable for unacceptable/poor service, instead of blaming it on the customers. Most of all, please, please don't spend any more money on appearances when there are so many other issues with this restaurant."
---
Home | Intro | What's

| Contributors | Ratings Key | Catering | Cuisines | Locations | Outdoors | Waterfront |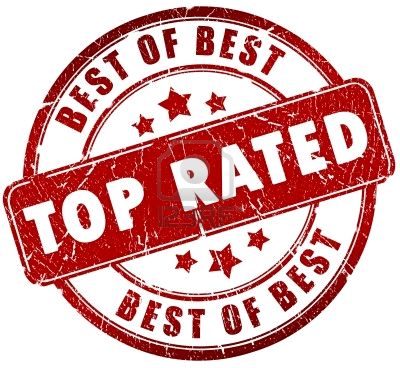 | Send a Review
---
Copyright © 1988–2015 by William J. Rapaport (rapaport@buffalo.edu)
http://www.cse.buffalo.edu/restaurant.guide/lista.html-20150903