Home | Intro | What's

| Contributors | Ratings Key | Catering | Cuisines | Locations | Outdoors | Waterfront |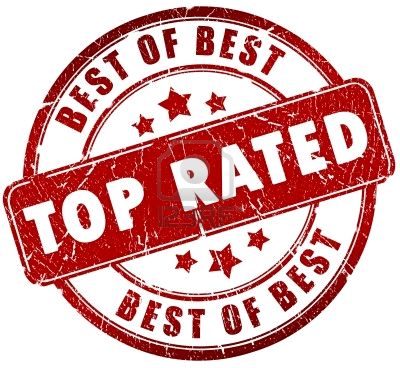 | Send a Review
---
Alphabetical Listing of Restaurants: J
Last Update: Monday, 27 July 2015, 8:50 A.M.
Note:

or

material is highlighted
---
Index:
J.J.'s Cafe House of Breakfast (Tonawanda/Kenilworth)


J.P. Bullfeathers (Buffalo/Elmwood Village)—


Jack Astor's (Cheektowaga-Walden Galleria)
Jack's Place (Amherst/North Bailey)
(Buster) Jacobi's (Hamburg)
Jade's Restaurant (Cheektowaga/Depew)
Jaguar at the Bistro (Niagara County/Youngstown)
Jasmine Thai (Tonawanda/Brighton-Niagara Falls Blvd.)
(Sweet) Jenny's Chocolates & Ice Cream (Amherst/Williamsville)
Jewel of India (North Buffalo/Hertel Ave.)
Jim's SteakOut (Amherst/North Bailey, Buffalo/Downtown & Elmwood Village, Clarence/East Amherst)
Jinlan Chinese Restaurant (Tonawanda/Kenmore)
Joe's Crab Shack (Amherst/North Bailey)
Joe's Deli (Buffalo/Elmwood Village & North Buffalo-Hertel Ave.)
Joe's New York Style Pizzeria & Restaurant (Buffalo/Black Rock)
Joey V's Pizza (Evans/Highland on the Lake)
John & Mary's (Tonawanda/Parkview)
Johnny J's Lancaster Pizzeria (Lancaster)
Johnny's Lunch (Chautauqua County/West Ellicott)
Johnston's Restaurant (Niagara County/Porter-Ransomville)


Jojo Bistro & Wine Bar (Amherst/"Greater" Williamsville)—


Jonny C's NY Deli & Caterers (Amherst/East Amherst)
Jovi's Italian Grille & Bistro (Tonawanda/Kenmore)
Judi's Lounge Bar & Grill (Niagara County/Niagara Falls, NY)


Just Pizza (Buffalo/University Heights)
Just Say Cheesecake (Amherst/Eggertsville)
Just Vino (Buffalo/Allentown)

---
Key:
All phone numbers are in area code 716, unless otherwise indicated.
All locations are in Erie County, unless otherwise indicated.
---
J.J.'s Cafe House of Breakfast.
265 Kenmore Ave.
(at University Ave., between Niagara Falls Blvd. & Englewood Ave.),
Kenilworth (Town of Tonawanda).
837-2310.
[GMK, 6/07] says: "Have I just missed a review for this place, or am I the first? This institution has been on Kenmore by University for 20+ years, and for college students and locals has been the best place to go for breakfast. The place is tiny, the food is good and cheap, the service excellent. You walk in and see the cook at work almost immediately, are seated, and get your coffee. And maybe you'll see why this is really a home away from home for the regulars. There is friendly banter, self-service coffee, people moving from table to table. Expats who come home make sure to visit JJ's on each trip. The menu is mostly breakfast (standard fare: home fries (plain or spicy—go spicy), toast, cereal, eggs, pancakes, etc.) and light lunch (BLTs, hot dogs, peppersteak (the best thing on the menu). There are also "off the menu" items, like a "garbage plate" (never the same twice). It's not a "classy" place, but an honest one and one of the best places in town to be a regular. The only thing I could find to complain about if pressed is the bacon is not the best. Warning: They are normally very busy, so if you are in a rush, think twice, or if you have a large party, plan on a wait."
---
Jack Astor's.
Walden Galleria,
Town of Cheektowaga.
684-7693.
Part of the chain.

[6/17/13] [MER], our 3-year-old granddaughter, and I were shopping at the Galleria and stopped here for lunch. [MER] had the California Grilled Chicken Salad ("A marinated grilled fresh chicken breast and hothouse tomatoes, served on mexed greens with balsamic dressing. Topped with fresh basil, toasted pine nuts, beet curls and drizzled with a sweet balsamic glaze."). Our granddaughter had plain-cheese pizza with a side of apples and caramel dipping sauce, and vanilla ice cream for dessert, all from the kids' menu. I had the Open Sesame Salmon Salad ("Romaine, napa and red cabbage in a candied ginger dressing with citrus soya and sesame roasted salmon. Topped with radish, cucumber, carrot, fried wontons, sliced almonds and drizzled with Kabayaki sauce.") It all sounded good, but lost something in the execution: [MER]'s salad had too much dressing; my salmon was very dry and "fishy" tasting; and the pizza was simply of the frozen-and-nuked variety. The kids' meal was $4.97 plus tax. The adult meals averaged just under $13 each, plus tax. With tax and drinks, before tip, the total (including the kids' meal) came to $14 each. Service by Cindy was excellent (our granddaughter didn't like the lemonade she had ordered—it was carbonated, which Cindy had warned us about and had offered to swap for something else if she didn't like it).

[ABi, 9/06] says: "The best part is the semi-naughty name, but Jack Astor's is still a good choice for hungry Galleria patrons desiring a meal that one doesn't have to carry on a tray. The atmosphere and menu are each epitomes of family casual, and, although there's a bar, this would be a fun place to bring children. It's the sort of establishment that lays large sheets of paper out on the tables so youngsters and immature adults can color with the provided crayons while waiting for entrees. The servers are sassy by design and are willing to show a little personality, particularly compared to generic chains or ones outfitted with flair and phony enthusiasm; they'll engage you in conversation or offer a bit of sarcasm if you're up for it, a style almost refreshing in a world of test-marketed automatons and passive-aggressive surliness. The offerings are similar to other informal eateries, with items like chicken and beef sandwiches, melted cheese on tortillas, and a few Asian-themed entrees. The lady and I both got cheeseburgers, which were agreeably juicy and savory. I realize that about two-thirds of my reviews describe hamburgers in general and their doneness in particular, so here's another: Jack Astor's will cook patties rare if ordered such, which is grand news to the carnivores amongst us who don't want to stop at halfway. My girlfriend got hers cooked as such and got a tremblingly blushing center; if it were a steak, the burger would have been classified as black and blue. I went semi-bloody and got mine medium, and it was precisely scarlet enough. They also feature crispy and nicely-seasoned fries, a good beer selection, and the requisite offbeat stuff on the wall, such as signs claiming that Elvis ate there; same sign also challenges the reader to prove them wrong, which I was unable to do. Jack Astor's was fun, and I hope the busboys liked the robot I drew on the paper covering our table."
---
Jack's Place.
1424 Millersport Hwy.
(in the Triad Apts. next to the Buffalo Marriott Niagara, south of Maple Rd., near the UB North Campus),
North Bailey (Town of Amherst).
639-0027.
[JKl, 7/11] says: "We stopped into this restaurant only because we were in the area and had a gift certificate to use. We went almost exactly at 5 P.M. on a Saturday evening and were the only people in the place (not usually a good sign, especially in Buffalo!). For the hour we were there, only two more tables were filled. At first glance, the restaurant looks pretty nice, almost elegant and not what you'd expect from what appears to be a little bar/pub. However, upon further inspection, there were missing and discolored ceiling tiles, there were flakes of something all over the black tablecloth, and my silverware was dirty. Our waitress was very friendly and super-attentive. As for the food, well, their menu entrees are not typical 'bar pricing', all of them over $10 and many over $15. We were in the mood for 'bar food', so we ended up getting the Jack's Combo Platter, which was average, although the wings were soggy and not crispy as is typical of a great Buffalo-area chicken wing. The burger and sandwich we ordered were served with limp, crinkle-cut fries, a major disappointment (and other sandwiches only came with chips!). My husband's Black and Blue burger ($8.95) was 'average', and he noted that he didn't really taste the Cajun spices that were supposed to be on it. My Sirloin Steak sandwich ($11.95) was a surprise: I was actually expecting chopped or thinly sliced steak (like a Philly cheese steak), but I actually received a 1"-thick piece of steak on my sandwich. This was a welcome surprise; however, the sauté©ed onions and peppers had virtually no taste at all, as is typical of vegetables that have been chopped and stored too long and lose their flavor. Sautéed onions and peppers should be quite pungent, and instead I could barely taste them. All in all, we wouldn't return. Although the service was great, the food quality and the atmosphere of the restaurant left much to be desired, especially since you can get 'bar food' much cheaper elsewhere (and much more delicious, too!)."
---
Jade's Restaurant.
4495 Broadway
(west of Borden Rd., near Firemen's Park),
Village of Depew (Town of Cheektowaga).
683-5054
[GOw, 6/09] says: "There have always been good tavern/restaurants in Buffalo, and I just found another one. The 4 of us decided to eat out on Friday night and had a restaurant.com coupon for Jade's, just a mile west of Transit on Broadway. I can only imagine how busy this place is during Lent. Even the signage alludes to business. One says: "Do not come past this line until called". Yes, sir! We waited about 10 minutes for a table. The bar area has seats lining the perimeter. The friendly bartenders wear white shirts and ties, but this is not a fancy place. We realized early on that we were going to enjoy good service. The tables are a bit crammed in, and there seems to be a lot of waitstaff. We saw what all the hubbub was about when the table next to us was served fish fries. Looking good. We had a waitress straight from up above. Perhaps I tend to exaggerate, but she was the best waitress I have ever had. I think her name is Mary Anne, and, from what I could tell, all the staff were cut from the same bolt. Even Jan agreed that we should bring her home with us. We enjoyed a fine draft at the bar and another at the table. This is not a martini-type place. They do have a full bar and advertise some specialty drinks and wines by the bottle and glass. The girls wanted soup: strange to me, as it was 80 out, but they wanted to try the chicken-wing and the chicken-noodle soup. Teen #1 loved the chicken-wing soup. Teen #2 was not as jazzed by the chicken-noodle. It was good, but she compares all soup to awful ramen noodle soup that she so dearly loves. This had flavor other than salt, so she passed on most of it. Yes, I am saying that my 13-year-old does not have a gourmet palate. The noodles were possibly home made. As the age of 50 is T – 11 months and counting, the days of eating fish fries are behind me. I had the small-portion, baked haddock: simple and unadorned and really good. They subbed in veggies for the macaroni salad, and I had a baked potato. Everything was perfect. Jan had the same type of fish, but had it Mediterranean style with feta etc.; very good, too. The girls went with a combo basket with fingers, mozzarella sticks, and fries: 4 thumbs up. We also had an order of clam strips as an appetizer. This took us back to Howard Johnson days. Mostly breading and grease, and hot as blazes; in other words, perfect. So, we had a couple beers, soft drinks, 1 appetizer to share, 2 soups, 4 dinners, and our total bill with tax and tip after the coupon was under $50. We shall be back."
---
Jaguar at the Bistro.
110 Main St.
(south of Jackson St.
& of Old Fort Niagara,
north of Chestnut St.),
Village of Youngstown (Town of Porter, Niagara County).
745-7141.
In the former location of Bistro at the Old Fort Inn.

"Neuvo Mexican".

[4/2/14] Listed as one of the "10 Essential Places to Eat in WNY" by Donnie Burtless, Buffalo Eats

[5/15/14] Given 8 (out of 10) points by Andrew Z. Galarneau, Buffalo News food editor.

[MCz, 5/6/15] says: "We visited Jaguar at the Bistro to celebrate Cinco de Mayo. The holiday ambiance was very subdued, especially when compared with the mob scene that we experienced last year at La Galera. No problem, though. I guess it just placed emphasis on how different this Mexican restaurant is from others in the area. No burritos or fajitas on the menu here, but there are still definite Mexican flavors throughout the menu, including cilantro, adobo, and mole. The tequila list is varied and about 15 choices long. The margarita list is also interesting, and we enjoyed four different styles: classic, coconut, jalapeno, and the house margarita that is watermelon flavored, including frozen watermelon puree cubes. All were very good. The wine list is short but varied, and features four different selections from Leonard Oakes, a local Niagara County winery. The beer list was limited to a few bottled selections, with curiously no Mexican brands being available. A sort of amuse bouche was brought to the table before the food. It consisted of two small, ceramic spoons (one for each of us) filled with a dulce de leche foam that tasted like caramel ice cream. For an appetizer, we shared the mushroom quesadilla. When it arrived, we were surprised that it looked like a turnover pastry rather than being flat, round, and sliced into wedges. The server explained that what we are all used to getting when we order quesadillas are referred to as 'gringos' by the kitchen, and this presentation is more authentic. The quesadilla was outstanding, with a filling of mushrooms and melted cheese inside a flakey and light crust. It was a small portion, and we should have ordered two. We followed the app with their beet salad: sliced beets pickled in a slightly spicy brine, and served with lightly dressed mixed greens. Again, a small portion compared with other area restaurants, and we should have probably ordered two salads rather than sharing one. For entrees, we had the braised barbacoa, which was a very tender, beef short rib served on a flat piece of slate with vegetables and a tasty pan sauce. The other entrée was a daily special, but one they have often, according to the server. It was octopus and clams served over lentils. The octopus was a single tentacle cooked to be very tender, accompanied by two clams and served over a very tasty lentil preparation. For dessert, we were tempted by the churros, but settled on the flan, which was accompanied by a warmed berry mixture. We noticed the server torching the creme brulee tableside for another couple. Those were the three dessert choices. Overall, everything was of very high quality. The service was a little slow (she explained that there was a last-minute call-in by another server, and she seemed to be taking care of the entire restaurant herself). The portions were small compared with normal WNY fare, but that's not a bad thing. The prices were high compared to the portion sizes, but on target when considering the quality of the food being served. Total cost before tip was $125 for two, including four margaritas, one app, one salad, two entrees, and one dessert. We will be returning to try some of the other interesting menu items, including chilaquiles, lengua, and those churros."
---
Jasmine Thai Restaurant.
1330 Niagara Falls Blvd.
(at Brighton/Maple Rd., across from Boulevard Mall),
Brighton (Town of Tonawanda).
838-3011.
[RHo, 5/11] says: "I ordered Jasmine Thai catering for an event at UB, and it was incredible. It cost $9.50 a person, but the owner assured me that, for 30 people, it would be a lot of food and that I did not need to order catering for 30. For that price, you get 3 appetizers, 3 entrees, and drinks (2L Coke products). I opted for all vegetarian food and chose to have more of two dishes rather than three because of the nature of the event. We had summer rolls, fried eggplant, tofu pad thai, and panang curry. Everything was outstanding. The tofu has the most amazing texture; the pieces were huge, which might be less appealing than other tofu I have had, but this was so incredible, I dream about it. I tried to describe it to someone but just couldn't; it's easy to break apart and—there is just no describing it—I want to say it had almost a cheese-like texture, as if you had drained all the moisture out of some fresh ricotta and then pressed it together to hold a shape, but the outside still fried up like tofu. The panang curry was so delicious, I could have drunk the sauce. The pad thai was great. There was a ton left over, which I brought home, and the two other members of my household and I ate it two meals a day for 3 or 4 days, and, when it was gone, we were sad. We could have kept eating it every day. It's even better when you squeeze the fresh lime they provide on it. The pad thai did have a slightly more pronounced fishy taste than other pad thai, but not in a bad way. However, this makes me think it might not actually be vegetarian; I know pad thai traditionally has fish sauce in it. I never would have thought I would have something at my house catered, but, for that price and that quality, I would absolutely order this food by the tray."

[CSS, 11/09] said: "Jasmine Thai has been a reliable stop for savory rice and noodle dishes for years. My last three experiences, however, left a bad taste in my mouth. About 6 weeks ago, I ordered Pad-Kee Mow. It arrived room temperature, with some very sorry-looking egg laced throughout. In fact, the egg consistency was so disturbing (much like beef tendon), I had to confirm with the waitress what it was. She could not identify it right away, and it had to be returned to the kitchen to ensure that it was in fact, egg. It was brown, stringy, greasy, and had the consistency of chitlins. The second visit was on a Sunday evening, at approximately 6 P.M. The staff unapologetically advised us that there was no tofu that evening (note: the two diners are vegetarian). Strike two. The most recent (and most bizarre) visit was this past Sunday (11/1/09). My dining partner and I ordered the same dish: Vegetable Panang with Tofu. His arrived piping hot and full of vegetables. Mine was a plate of cold, soggy tofu (at least a full brick's worth) with three or four raw bell peppers carelessly draped on top. It almost seemed as though my plate was something that someone else had sent back. I was so disgusted at this point, I didn't complain, tipped the waiter generously, and vowed not to return. Overall, extremely disappointed with a once-favorite dining spot."

[SGB, 7/09] said: "Mixed (good for food bad for service): I ordered pad kee mow, and my wife ordered vegetable panang; both dishes were very delicious. We have visited in the past as well and had hot eggplant, or tofu pad thai, or pad thai vegetables, and most of the times the food been excellent. This time, however, the waitress was pretty rude. She asked what we wanted to drink, and, when we said water, she started laughing as if it's a crime to drink water. When I asked her why she was laughing, she gave some lame excuse but thankfully never showed up to our table. Nevertheless, the food was good as always."

[AFN] said:

[7/08] "I had lunch with my daughter, son-in-law, and two grandsons at Jasmine. We had fresh spring rolls and curry rolls to start, then shared lunch-sized orders of Panang curry chicken (my favorite), Prig Khing pork, and beef Pad Gapow. Jasmine's food is as delicious as always, but my daughter commented afterwards about how dirty the back wall was. And the ladies' room was filthy. They need to do some housecleaning!"

[12/07] "My sister, niece, and I returned to Jasmine for lunch despite our recent bad experience. This time, we avoided the daily special and started with curry rolls and spring rolls. Then I had my favorite dish, Panang Curry Chicken. My sister and niece both had Pad Thai, and my niece also ordered fried rice. It was way too much food, but everything was delicious. All is forgiven, but I'll never order the Amazing Chicken again."

[11/07] "My sister and I had lunch at Jasmine recently. Their luncheon special was a choice of Tom Yum chicken soup or a spring roll as an appetizer, with Amazing Chicken as the main course. The soup and spring roll were excellent, but the Amazing Chicken was unlike anything I've ever had at Jasmine or any Thai restaurant—cut-up chicken covered with a sickeningly sweet brown sauce. The worst meal I've ever had at Jasmine. Amazing in an unexpected way—horrible."

[KE, 1/07] said: "Traditional Thai can actually be tough for vegetarians, because they use fish sauce in almost everything. I recently had a bad experience with Jasmine Thai: After going there twice and being assured that there wasn't any fish sauce in my dishes, I was told by someone who seemed more knowledgeable there that they have a "master sauce" that is used with everything and has fish in it. Good thing I wasn't allergic."

[WHN] said:

[10/06]: "Returning from a weekend trip, we decided to get take-out from Jasmine. We ordered three itemsnbsp;Prig Khing Chicken, Panang Curry Chicken, and Garlic & Black Pepper Pork, all hot. The first two were excellent, but the pork dish was completely different from the last time we had had it at Jasmine, and was bland and flavorless. Maybe the kitchen got our order mixed up, or left out some key ingredient. In any case, this won't stop us from returning to Jasmine, but we will probably not order the Garlic and Black Pepper stir fry again."

[2/06] "We used to rate Jasmine a big step below King and I, but began to frequent it on a more regular basis during the long period when King & I was closed. Now I would say that Jasmine is at least K & I's equal, if not better. Apparently a lot of people agree, because last night (Wednesday 2/16) there was a 45 minute wait—not for seating, but for food service from the kitchen. The hostess did say this would be the case to arriving guests, so it was not an unexpected wait. The meal was absolutely delicious, perfectly spicy-hot, as requested. Well-deserving of its 3-star rating."

Bill said:

[9/06] I hadn't been here in a very long time till a recent lunch here. I was not disappointed. I began with wonton soup: three large, perfectly chewy (not soggy) wontons in a broth filled with large chunks of celery and bean sprouts(?). For the main course, I had panang chicken: chicken and veggies in a peanut sauce, served in a bowl, accompanied by white rice in a separate bowl, both on a large platter, so that one could eat them either separately, or mixed together. A tasty and inexpensive meal (about $12 with tip).

Review from more than 10 years ago:

[1994-1996] I have had many exquisite meals here though it's not a typical, big-city Thai restaurant. I have never been disappointed, nor have I gotten bored, even after eating here several days in a row during the Summer Institute in Cognitive Science (where we took many visitors, all of whom liked it very much).
Reviews from more than 10 years ago:
[PDe, 3/05] said: "I felt like I needed to add a positive review for this restaurant, which is one of my favorites. My husband & I have lunch or dinner here about twice a month, and we've never had any complaints about cleanliness or service. I love their Pad Thai—it has a much more complex flavor than most. Try the Bangkok Pasta, too—it's wide, thick rice noodles, and a bean-paste-based sauce. Very flavorful. About a year ago, they expanded their space, and the place is often full when we go there for dinner, so they must be doing it right."

[ETB, 12/00] said: "I also noticed that you are giving Jasmine Thai Restaurant three stars. Have you eaten there lately? We were not impressed, and they have the worst tea that I have ever had at a Thai restautant, plus they actually make you pay for it by the cup!"

[MEL, 12/98] said: "I had a delicious plate of pad thai here."

[DN, 8/96] said: "The last couple of times I went there, I was put off by the fact that if you ask them to make a dish spicier than usual, they simply sprinkle raw ground chili pepper on top of the food. This completely ruins the flavors in the original dish. Also, during one visit, a cockroach crawled across our table, and when I complained to the manager, he treated it as an everyday occurrence—no apologies, just a shrug. I don't recommend the place any longer."
---
Jewel of India.
1264 Hertel Ave.
(between Colvin Ave. & Delaware Ave.),
North Buffalo (City of Buffalo).
877-1264.
Same owner as India Gate and Taste of India.

[RHo, 3/17/13] says: "I have been to Jewel of India several times over the last four months, and I think that it is the best in this family of restaurants, which includes India Gate and Taste of India. I have had the dinner buffet (Mondays only), lunch buffet several times, and ordered off the menu, and everything has been delicious. The first time I went, we ordered 8–10 items from the dinner menu, and everything was excellent. The buffet includes chai tea and mango juice, which are nice bonuses. There are always at least half a dozen vegetarian dishes plus your choice of regular or garlic naan. The garlic naan comes with minced garlic and fresh green herbs on top. Last week, I was there as part of a large group (over 30), and, when the arrangements were made, the owners told the organizer that, with a group that large, she could hand-pick the lunch-buffet offerings, which was pretty incredible. This restaurant is a great addition to the city, and, unlike many Hertel destinations, it has its own parking lot. They also have a nice bar inside, and, on Saturday nights, a young man plays live music—nice background dinner music. The waitstaff and owner are very nice. Highly recommended."

[DGe, 4/12] said: "We stopped in the newly opened Jewel of India on Hertel and found the recently closed Italian restaurant that had occupied the space had been completely remodeled inside and nicely decorated with an Indian theme. There is a lunch buffet installed, at that time [4/14/12] not yet operating. The restaurant is owned by the same people who own Taste of India in the Northtown Plaza and India Gate at Elmwood and Forest, and shares a menu with them. If you are familiar with those places, Jewel of India will not disappoint. There is not yet a liquor license, but the waitress said they hoped to have one soon. The waitress was very friendly and helpful, offering suggestions on dishes, vocabulary, and spicing. We ate Saag Naan: Indian-style bread stuffed with spinach; it was a savory delight, and we fought over the last crumbs. We shared a Chicken Makhani: large pieces of tender chicken in a mildly spiced, light, cream sauce with cashews and raisins, and Dal: yellow lentils spiced with ginger and garlic. Both were excellent, spiced as requested—medium hot as quite tolerable to both our pallets—served quickly, and enjoyable. We passed on dessert (Bill: While we enjoy the site immensely, reading it too often has seemingly caused my pants to shrink) but were intrigued by Gulab Jamun, deep-fried milk balls in sweet syrup: doesn't seem like milk is friable; it is. [Depends on how you punctuate it: "deep-fried milk balls" vs. "deep-fried, milk balls" (or even "deep-fried milk-balls"). Sorry to hear about your pants :-)] The waitress said they were delicious, soft balls with a predominantly milk flavor, in a lightly spiced, simple syrup. We promised to save room for them next time, and she brought us a half order to try with our check; she smiled and said it was a good excuse to get the other half order for herself. I recommend you save room for them."
---
92 W. Chippewa St.
(at Delaware Ave.),
Downtown Buffalo.
854-6666.
938 Elmwood Ave.
(between Bidwell Pkwy. & W. Delavan Ave.),
Elmwood Village green section (City of Buffalo).
885-2900.
3336 Sheridan Dr.
(between Sweet Home Rd. & N. Bailey Ave.),
North Bailey (Town of Amherst).
873-0300.
5651 Transit Rd.
(between Roll/Klein & Clarence Center Rds.),
East Amherst (Town of Clarence).
688-8300.
[3/10] Listed as one of 41 "Restaurants We Love" by Buffalo Spree magazine.

Review of the North Bailey/Sheridan Dr. location:

[ECB, 8/11] says: "Jim's is a regular lunch location for me. I am not a huge fan of the hot subs with lettuce and tomato, so I tend towards the Frenchy or Diavolo. It seems to me that they've actually gotten better in the few years I've been going there. Just be warned that they are messy! The fries are always great, and the new sweet-potato fries hold up well, too."

Reviews of the Elmwood Village location:

[JKBr, 11/07] says: "Our family went to Jim's Steak Out at 938 Elmwood last weekend. The food may be good, but the rest rooms are gross. The rest room, which serves both men and women, was covered with sexually explicit graffiti. I called the manager to complain about it, but got a brush off—he said he couldn't do anything about it. Our family will never eat there again—there are plenty of other good, clean, family restaurants in Buffalo."

Reviews from more than 10 years ago:

Review of the Downtown/Chippewa St. location:

[LCo, 11/07] says: "Jim's SteakOut claims the best steak "hoagy" in Buffalo, but I've never tried it. What Jim's SteakOut should tout is "Buffalo's best steak hoagy and French fries", because I have tried their fries, and they're easily the most delicious fry in the greater Buffalo area. The fries are thick and cooked to a delightful crisp, without being overly oily. The only other menu item I've tried at Jim's is the veggie burger. It's about as exciting as veggie burgers go. It's not the kind that tries to taste like meat; it's the kind that's just a mashed up vegetable patty. They don't make them fresh there, and I'd say all but one time that I've ordered it, it has been cold in the center. I still keep eating there, though; I just get the veggie burger to go with the fries."

Review of the East Amherst/Transit Rd. location:

[WHN, 8/07] says: "They now have 8 locations according to their website. The new Transit Road location is fairly close to home, so we decided to try it for lunch on Saturday. I've heard a lot of people, plus [PH]'s review, say how good their steak hoagy is, so that's what we tried. It was finely chopped, stringy, fatty "steak", greasy, and left us wondering what all the fuss is about. To each his own."
---
Jinlan Chinese Restaurant.
2789 Delaware Ave.
(between Kenmore Ave. & Delaware Rd.),
Village of Kenmore (Town of Tonawanda).
877-5553.
[DaB, 3/07] says: "I would have to say that this place is the most mysterious, crazy, unexplainable restaurant in Buffalo. It is a complete mystery in every way imaginable. It has been there as long as I can remember (been here for almost 16 years) and from the outside has always had an amazing, ornate appearance, as if it were a palace or something. The outdoor decorations take up two whole floors, with even more decor up in the second-story windows. I always wanted to try it, but never really bothered until a few months ago. When I fist walked in, I was truly shocked. It was like being on the set of some grand opera. Very dark entrance, which opens onto an enourmous restaurant. Vines creeping through the rafters, with blossoming flowers, a bridge over a lake, statues everywhere, enormous paintings and exquisite wodwork all over. There is a gigantic bar, and I am very curious as to how long the bar alone has been there. It looks very, very old. The lanterns, lights, everything...look untouched and ancient. After waiting to be seated and having nobody come to greet me, I got discouraged and left. Eventually, my curiosity returned, and, the next weekend, so did I. This time, I was greeted by a very kind and cheerful waitress, who seated me next to the large fish tank in the back. I then realized that there were several more dining rooms, filled with just as many things! The aromatic aroma made me hungry, and I started off with a delicious plate of sesame noodles. They were homemade, with a smooth and tangy peanut chili sauce, topped with fresh bean sprouts, sliced cold cucumber, and sesame seeds. Simply delicious. I then had the moo shoo vegetables, which came with plenty of fresh-made pancakes and were served in a refreshing, filling, stir-fry sauce, with brown rice on the side. With a drink, that came to about eighteen dollars, and was well worth it. I returned with a friend on several more occasions and also sampled the vegetables in garlic sauce and vegetable lo mein. Fantastic. I really have no clue when it coms to Jin Lan. I have never once seen another customer there in my entire life, never known anyone else who's eaten there before, and most people haven't even heard if it, though it is quite ornate and noticeable. This place could be turned into a museum and could seat the entire block, but no...always deserted. Even late at night, though, the parking lot for customers out back is packed with cars, suggesting that the staff is quite large. The family who runs it is incredibly friendly and fun, but, unfortunately, the restaurant recieves many prank calls whenever I'm eating there, some of which sound quite insulting or threatening. They must be doing a pretty good job though, being open as long as they have, and I'm sure they'd love to see yet more loyal customers. Spread the word of Jin Lan, for it is a good word indeed!"
---
Joe's Crab Shack.
4125 Maple Rd.
(across from Sweet Home Middle School, between N. Bailey Ave. & Sweet Home Rd.),
North Bailey (Town of Amherst).
836-4739.
Part of the chain/franchise.

Seafood.

[RM, 8/12] says: "I waited until the commotion settled down to go. I ordered a very good New England clam chowder, a variety appetizer, and one of their mixed pots. The clam chowder was very good, and the appetizer OK. I did not like their version of a New England Boil: It had some sort of seasoning on it that I did not care for at all. I would certainly try it again, but would order either another main course or have them do something else with the spice, if possible. The space is bare, but I believe that is supposed to be part of the charm."

[EC, 7/11] said: "I tried Joe's for the first time today at lunch. I was excited to go, having seen many ads on TV. We got in right away with no wait. The atmosphere is very upbeat and nicely decorated. Service was mediocre at best, but I understand there will be growing pains at a new restaurant. I had the fish and chips lunch special. Food was tasty, but portions were quite skimpy. The floors were very greasy and almost dangerous to walk on. Another negative was that the music was deafening at times when the serving staff stops to have a group dance. The bill for 2 people was over $40 (with a very modest tip) for lunch, which was quite overpriced in my opinion. I left hungry and unimpressed. I plan to go back one more time in about a month to make a more informed opinion."
---
534 Elmwood Ave.
(north of W. Utica St.,
south of Anderson Pl.)
Elmwood Village yellow section (City of Buffalo).
875-5637.
1322 Hertel Ave.
(at Colvin Ave.),
North Buffalo (City of Buffalo).
875-5637.
Reviews of the Elmwood Village location:

[11/7/13] Given 4 (out of 4) pennies by Anne Neville, Buffalo News "Cheap Eats" restaurant reviewer.

Bill says:

[1/27/15] Well, Joe's has redeemed itself. MER and I needed someplace in the neighborhood for a quick, light dinner before a meeting, and MER wanted something other than beer or wine to drink, so we decided to return to Joe's. MER had a bowl of chicken noodle soup, chock full of veggies and chicken. I had the hummus wrap, also chock full of veggies. Both were very good. With drinks and tax, before tip, our meals averaged just over $13.50/person.

[11/28/14] MER and I had lunch here with LDS, SLD, WRS, and our 4 grandchildren. It was my first time, and I was really looking forward to it, because LDS, MER, and SLD had all been here before and had raved over it. We were all sadly disappointed this time. The menu is certainly large and interesting, and there was an almost equally large list of specials. Some of us had the chicken noodle soup, clearly homemade, with lots of chicken, a carrot or two, and some macaroni, but the broth was weak and underseasoned. I had a Big Mike wrap from the specials menu: pesto chicken salad, field greens, sliced almonds, roasted red peppers, picked onions, and asiago, with a limp pickle on the side, and chips; it was tightly wrapped and fresh, but tasteless. SLD had the I Love Josie sandwich (also from the specials menu, I think): turkey, cranberry mayo, stuffing, sage derby cheese, on grilled sourdough, with a side of fries; she said that it was…tasteless (do you detect a pattern here?). LDS and WRS shared the 5 Alarm Burger and the 534 Elmwood: the former had fried carapeno, tobacco onion, melted pepperjack cheese, chipotle ranch BBQ, and cherry peppers (with fries on the side); the latter consisted of sliced brisket, jalapeno slaw, cheddar, BBQ, and tobacco onions on a hard roll (with fries on the side). The brisket was tough; the burger was just OK. We ordered a grilled cheese sandwich for our 1.5-year-old granddaughter; it came after all of the other dishes had been served, and had burned, rubbery cheese: It had clearly been heated, open-faced, under a toaster oven's broiler. We complained, and they apologized and took it off our bill. The other grandchildren had BLTs on multigrain bread, some with fries, some with chips; they were just OK. MER had the Thai Chicken wrap: "mixed greens with chicken, carrots, scallions, shredded cabbage and crushed peanuts in an asian [sic] vinaigrette"; it was, consistent with our other lunches, flavorless. In summary: tough meat, flavorless/tasteless/underseasoned food. We'll probably be back, simply because of previous good experiences and because it is far, far superior to Casa-di-Pizza across the street. But it was very disappointing. With drinks and tax, before tip, our meals averaged about $12.50/person.
Reviews of the original, North Buffalo location:
[PFL, 10/30/13] says: "On October 23, I was driving along Hertel looking for a place for a quick lunch, somewhere I'd never tried before. I passed the Mastman's Deli sign at the corner of Hertel and Colvin, which I've been by 500 times since I was a little boy, but had never tried. Mastman's is no longer there, but the space is occupied by Joe's Deli. A small, but pleasant, typical deli, with seating for a couple dozen people. I had the best beef on weck I've ever eaten. The portion of beef was generous (about twice what you would get in a regular Anderson's sandwich) with a very fresh roll simply crusted with salt and fennel seeds. I want to point out that, through some magic, the salt and seeds stayed on the roll. Served with horseradish, chips, and a (woefully) small but tasty slice of dill pickle. With a bottle of pop, the total was around $9–$10, perhaps a teeny bit pricy, but, for the best BW I've ever had, it was worth it. Friendly staff delivered the food to my table and cleaned it up, both a surprise. They also have parking. I'll be a regular. Good job, Joe!"

[DGe, 12/11] says: "Friday, 12/16/11, lunch: While we live in the neighborhood, this was my first time at Joe's, the former Mastman's Deli. The interior was very much the same: Formica-topped tables; an order counter with food preparation visible behind; a coffee station; a menu of sandwiches, wraps, and the soups on the wall. We ordered at the counter, and the food was brought to us. The restaurant was clean, the staff was friendly, service was fast. We tried the egg drop and spinach soup: The broth was clear, the flavors bright and distinctive, not too salty; the egg was a bit ground and had an odd texture, and the spinach must have been added just before serving as a it was wilted and cooked, but not mushy. The chicken noodle soup was delicious, with big chunks of hand-cut chicken, not salty or greasy. The Reuben was stacked with &frac34 of an inch of meat on nice, grilled rye; plenty of butter was used in the griddle, with a matching portion of sauerkraut (coleslaw is offered as an alternative); and the dressing was thick and heavy, but sparingly applied so as not to overwhelm. The beef on weck was amply stacked with beef: thinly cut and well trimmed, tender and not fatty. The top of the roll was completely covered in salt and seed, but this must be done as the sandwich is ordered, as the salt did not dry the roll. While there is no waitstaff, the food was brought to us, and the server did stop back to check on us. The cost for 2 soups, 2 sandwiches, and 2 drinks was $24 before tip."
---
Joe's New York Style Pizzeria & Restaurant.
345 Amherst St.
(at Grant St.),
Black Rock (City of Buffalo).
447-0165.
For the lowdown on the various pizzerias with "Gino" and/or "Joe" in their name, see the BRBRG entry on Gino and/or Joe's pizzerias.

[PBr, 3/10] says: "Review Positive: I'd like to note before I give my review that I am not a 'Buffalo style' pizza fan. If I were to describe it to a stranger, I would say it's like a kitchen sponge soaked in grease, smothered with sauce, and topped with cheese. That said, I was given the task of picking up a pie on the way home from work for dinner. Having no desire to order from the usual pizza places, I accessed the trusted BRBR Guide. [Thanks for thinking of us and giving us that neat nickname!] Once on the site, I came across Joe's NY Style Pizzeria & Restaurant. The claim of 'NY style' pizza caught my attention, as I am a fan of that type, and the reviews looked good. Through a Google search, I found their web page, [the link is now included above], which included a menu, and ended up ordering the X-Large 18" pizza with 24 wings combo for $22.95. Joe's is located in a Tops plaza, so parking was not a problem when it came time to pick up. Additionally, the place looked clean for a pizzeria, and they had a good crowd. When I finally got it home to taste it, I was impressed. The slices are huge, thin, and tasted great. As for the wings, I would not say Buffalo has the best wings; rather, they have the most locations serving bad wings. In Joe's case, they were good in flavor, texture, and size. Overall, I will return and recommend."

[JKl, 6/08] said: "I stopped by this place thanks to the heads up from the other reviewer [CP]. I walked in and was surprised to see a display and pizzas that looked a lot like Gino and Joe's Pizza (Mainplace Mall). I personally love Gino and Joe's pizza for something a little different from the standard Buffalo pizza, so I was pleased to find a place like this closer to home (and with much better, extended hours). I asked the guy at the counter if they were associated with Gino and Joe's downtown, and he said yes. So there ya go—if you like Gino and Joe's, you'll love Joe's Pizzeria. I got a big ol' slice of pepperoni—nice and thin; very little sauce; big, wide, and flat pepperoni; and delicious! One slice cost me $2.56 with tax. Glad to see my favorite NY-style pizza near my neighborhood. Also, I love that their slices aren't just stuck under a heat lamp—they're mostly cooked, then pulled off display, and placed right in the oven to cook up some more so you get it super fresh and hot! There was barely anyone in this location at 5:30 on a weekday, but they had at least 7 different pies sitting out to select from."

[CP, 3/08] said: "I recently moved to Buffalo from Nashville and don't like the typical Western NY pizza here. My husband and I decided to try Joe's NY Style Pizzeria and Restaurant today, 03/14/2008. It was the pizza I had been longing for. It is hand stretched and tossed, has a flavorful sauce, and not too much cheese like the typical pizzas around here. They have a large menu with everything from strombolis and your typical subs and wings to pasta dishes such as Eggplant Parmigiana and Veal Caprese, and all are reasonably priced. An XL cheese pizza is $12. We had a large Pepperoni, and it was huge. You can get pizza by the slice, and they have a large selection of pizzas on the counter under glass to choose from, and they all looked so delicious. When I walked in and saw the pizzas, I knew it was what I was looking for. The owner is friendly, and he looked like an authentic Italian out of NYC. The dining room is simple and spacious, clean and modern. I can't wait to bring my in-laws there. This will be the only pizza I will eat here in Buffalo now, if I can help it. I highly recommend it."
---
Joey V's Pizza.
6884 Erie Rd.
(Rt. 5, between Nettle Creek & Prescott Drs.),
Highland on the Lake (Town of Evans).
947-4414.
[RDM, 11/08] says: "The best wings around the southtowns. The subs are great too! The pizza isn't the best, so we skip it here and just order the wings, which are always crispy, seasoned, and have just the right amount of the classic butter hot sauce."
---
John & Mary's.
2374 Niagara Falls Blvd.
(at Thistle Ave.),
Parkview (Town of Tonawanda).
696-6160.
For a history of John & Mary's, see Andriatch, Bruce (2012), "Five Miles of Tasty Bliss on Sheridan", Buffalo News (31 July).

[MER, 2/07] says: "Great place for a sub. I have had them, and they are yummy. I give them a thumbs up."
---
Johnny J's Lancaster Pizzeria.
231 Aurora St.
(at Como Park Blvd.),
Village of Lancaster (Town of Lancaster).
681-1111.
[2/11] Given 3½ (out of 4) pennies by Chuck Sankey, Buffalo News "Cheap Eats" restaurant reviewer.

[JSc, 5/08] says: "Pizza is above average. The antipasta and subs are good, too. The delivery time is decent, as well. With coupons, it's a good place to go in Lancaster."
---
Johnny's Lunch.
966 Fairmount Ave.
(at Wicks Ave., across the street from Wegmans, between Celoron & Lakewood),
West Ellicott/Jamestown West (Town of Ellicott, southern Chautauqua County).
664-2881.
A Jamestown tradition since 1936. Serves Texas Hots (tiny hot dogs with a special sauce), burgers, chicken sandwiches, shakes, etc. Very friendly counter service. Always busy. Eat in, take out, or buy the sauce in a jar.
---
Johnston's Restaurant.
2575 Academy St.
(in the southeast quadrant of the intersection of Youngstown-Lockport & Ransomville Rds.),
Ransomville (Town of Porter, Niagara County).
791-3511.
Review from more than 10 years ago:

[AZG, 3/05] says: "Homey place that serves good steaks and neighborhood ambiance. A cup of chicken rice soup featured flavorful broth, a chunk of chicken, and vegetables including peas, corn, carrots, and celery. A twice-baked potato was nicely moist, featuring bacon and parsley. We also enjoyed unusually crisp honey-garlic wings."
---
9350 Transit Rd.
(in Transit-Casey Plaza, at Casey Rd.),
East Amherst (Town of Amherst).
688-8400.
Same owners as Lumber City Pizza Co. and Windows on the Green.

[RM] says:

[8/12] "Used to be the best deli in the area, but since Jonny went over to Windows on the Green, the quality seems to have slipped. I still enjoy it from time to time, but many of the sandwiches taste like a mush sandwich, where you can't really taste the individual ingredients. Hope they get back to what made them really good locally. They do have good soups and specials, and have excellent salads."

[7/12] "For those with a NY/LI culinary background, if you haven't tried Nosh, they have some excellent homemade deli and bread. For a semi-close second, the homemade deli at Lancaster's Broadway Deli is also very good. Jonny C's has gone a bit downhill since the owner moved full time to Windows on the Green, and they mostly serve Boar's Head (generically good, but far from the homemade bread and meats I really want)."

[WHN, 11/09] said: "On Wednesday, 11/11, there was an article in the Buffalo News about Jewish Delis in the Buffalo area. Johnny C's was one of two mentioned, along with Nosh Cafe. I have not been there, but am looking forward to trying their pastrami on rye." "I had their pastrami on rye on Saturday, 11/14. Delicious."

I [Bill] have known about Jonny C's for a long time; they are the principal caterer at my temple, Beth Am. And they are right around the corner from where I live. Yet I've never eaten here. I am a bit puzzled by a "Jewish deli" that (a) doesn't have that great delicacy, tongue (the very thought of which disgusts my wife :-) and (b) has a "Kosher Style" sandwich that includes corned beef and cheese. I read that article in the News, too, and wondered why they didn't mention Nissan's Kosher Deli.
---
Jovi's Italian Grille & Bistro. —WARNING: WEBSITE PLAYS LOUD MUSIC!
2795 Delaware Ave.
(between Kenmore Ave. & Delaware Rd.),
Village of Kenmore (Town of Tonawanda).
874-9103.
[CSS, 5/12] says: "Not knowing much about this restaurant, but seeing a few reviews that were mostly very good, I decided to purchase a Groupon and try out Jovi's on a Monday night. My friend and I were advised that we would not need a reservation, and, when we arrived, the restaurant only had one table occupied. For some reason, however, the host/manager sat us at a 2-top directly over the A/C vent. We moved over and told him that we moved because it was freezing at that table. He responded, 'I know.' Odd. The next couple that walked in were also seated at that table and also asked to be moved. My friend joked with our server that they were 'really pushing that table tonight,' which made our already-crabby server even more ornery (see my comments on service below). The prices at Jovi's are in the medium-to-high range. It seems like they have very affordable dinner specials and also higher-end items. My huge portion of homemade manicotti was around $16, and came with a house salad (very fresh, nice dressing) and two giant meatballs. I gambled on ordering an entree with red sauce, and fortunately it was a winner. My meal was very, very good. The meatballs were flavorful, and the manicotti was perfectly prepared. My only complaint is that there was a sheet of mozzarella across the top of the pasta that wasn't even melted, so I just pushed it off with my fork. Half of my dinner went home with me. My friend ordered the bouillabaisse ($38), which he ordered with a soup. His soup was a spin on Italian Wedding, with sausage but with a tomato base. I really enjoyed it, but he found it bland. His entree was, as I feared, strangely fishy. Hence the adage, never order fish on a Monday. It came with a split lobster tail, shrimp, mussels, clams, and scallops. There was some angel hair pasta swimming at the bottom of the saffron-based broth, which I found over-abundant and overly pungent. The lobster tail was a little tough, as were the mussels. The scallops were tender, but, again, the overwhelming brine scent led me to believe that this seafood was from last week's order. Both entrees came with a nice bread service, flavored butter (rock hard from the cooler, unfortunately), and a small plate of marinated olives and celery in what appeared to be Wishbone Italian dressing. With a bottle of wine and one coffee, the total meal came to $70 after my $30 Groupon was applied. We tipped our server generously, because her service was good. Her demeanor, however was not. She huffed and puffed at every question we asked about the menu, did not smile, did not say a word when I asked for a clean glass (mine was crusted with what appeared to be dishwasher remnants), and seemed to be generally annoyed that she was either stuck working on a dead Monday night or because we simply weren't regulars there. As we left, we saw a table being seated on the outdoor patio at 8:45. Knowing they closed at 9:30, we observed the same server walk out to set up their table with an even bigger scowl than she gave us. As least I know now it wasn't personal. All in all, decent food but probably would not return."
---
Judi's Lounge Bar & Grill.
2057 Military Rd.
(across from Fashion Outlets Mall,
south of 3rd Ave.,
north of Richmond Ave. & Niagara Falls Blvd. (Rt. 62)),
City of Niagara Falls (Niagara County), NY.
297-5759.
[2/15] Winner of the Buffalo Spree "Niagara" Buffalo chicken wings competition.
---
Just Pizza.
3172 Main St.
(at W. Northrup Pl., near the UB South Campus),
University Heights (City of Buffalo).
831-9979.
5445 Transit Rd.
(south of Roll/Klein Rds.,
north of Renaissance Dr., Village Station Cir., & Greiner/Maple Rds.;
near Dairy Queen, just south of East Amherst),
Town of Clarence.
688-7500.
Note: My [Bill's] negative rating is for the pizza only.

Reviews of the Clarence/East Amherst location:

[7/21/14] Despite my negative review of this location, my son likes their pizza, so we tried ordering delivery, but got a recorded announcement that they were closed and would re-open in August under new management as Just Pizza and Wing Co.

Reviews under the previous management and original name:

[JI] said:

[6/08] "We haven't been to Just Pizza in a couple of months due to no particular reason. This past Saturday (6/7) at about 6:00 p.m., I called in an order for pickup. I had a couple of questions about a sub, and the girl with whom I spoke didn't know the answer. She then yelled out to someone in the back, who was able to answer it for her. When I got there to pick up, I did not see one recognizable face. My wife had thought maybe she would like to go there and eat in, but I said I would rather pick it up and bring it back. Boy, was I glad. I looked at the dining room, which was empty, and most of the tables were filthy, with a couple of them stacked up with dirty dishes. There were a couple of other gentlemen in there, waiting on their orders. The woman working the counter took my information and then apologized for the wait to one of the other men. A little while later, she came out with an order for one of the men, while also telling me that she was still checking on mine. The man whose order came out paid for his order, left, and then returned about 2 minutes later. He had paid extra for extra bleu cheese dressing with his wings, and he hadn't received it. He had apparently been waiting a long time to begin with, and he was obviously angry. By this time, two more men had come in to pick up their orders. The man not getting his extra bleu cheese prompted one of the other men to start venting about how much the place had gone downhill. Shortly thereafter, the woman came out from the back and told me she couldn't find my order. She then pissed me off by asking me if I had called the right place. I assured her that we were regular customers, and that I had called their location. The end result was that she had to take my order again and put it in ahead of all the others. Also during this time, a group of about 8 high school kids came in and sat down at one of the only remaining clean tables. They left after waiting about 10 minutes for someone to wait on them. One of the other men pointed out to the lady working the counter that she had just lost several customers, and her reply was, "I don't know what they (the kids) think I'm supposed to do. I'm doing the best I can." My order came out about 15 minutes after she took it for the second time, and when I got home with it, everything was right, and it all tasted good. But I doubt we will be going back there. There are too many other good places to be wasting my time with that nonsense."

[1/07] "We eat at the Transit Road location of Just Pizza quite regularly. The only pizza we ever order is their "Old Italian Sauce Pie." I have never been to another pizza joint that makes one like this. It comes with either pepperoni or sausage, and onions. The unusual thing about it is that there is no cheese on it. They put the sauce down, then the meat and onions, and just a sprinkle of grated romano. No mozzarella at all. We love it. Don't knock it until you try it. The wings are good. My daughter has gotten the fish fry, and it was quite good too...for a pizza joint. They have a dining room, but, for now, it's best to think of it as a place to sit down if you want to eat there. Service can be difficult to come by. There is no wait staff. Usually, whoever is working the pickup counter has to double as the waiter. So, if their counter is busy, don't expect good service."

[WHN, 9/05] said: "I was going to say their pizza was really good, despite your bad review, but our last two (pepperoni and Italian sausage) were just plain awful. I have yet to find a place that consistently makes good pizzas."

[10/03] Besides the other glowing reviews above, [SLD] has also told me that she likes Just Pizza's pizza, so I tried both their veggie pizza and their pepperoni pizza. The former was inedible; their definition of "veggie" seems to be mostly green olives, a few black olives, and onions. The pepperoni pizza was overly salty, overly cheesy, and overly crispy. I am downgrading Just Pizza to .
Non-location-specific reviews:
[RM] says:

[8/12] "Not the worst in WNY, and eatable in a pinch, but why does a place make a round pizza and cut it into squares or pseudo-squares? You definitely need toppings to kill some of the taste, and lately I have found the quality to be quite variable."

[7/12] "Very often hit and miss. Also, how can you trust a place that cuts a round pizza into square pieces instead of triangular slices? Actually, I don't understand the 'piece of pizza' thing compared to a 'slice of pizza', but, again, just a bias."

Reviews from more than 10 years ago:

[VR, 7/02] said: "The food is delicious, worth the money, but they have raised their prices without [providing] new menus."

[MEL, 3/98] said: "Probably the best I've been to, because of its combination of variety and quality. The pepperoni pizza tastes like pizza should: sweet, a little salty, a little spicy, and a little greasy. But there are also hundreds of other flavors (e.g., jerk chicken pizza). The best pizza in Buffalo, period."
---
Just Say Cheesecake.
3555 Sheridan Dr.
(between Buckeye Rd. & Ivyhurst Rd., just west of the Millersport Hwy.),
Eggertsville (Town of Amherst).
833-7233.
Lunches and dessert (cheesecake, of course).

[1/11/13] Given 3½ (out of 4) pennies by Anne Neville, Buffalo News "Cheap Eats" restaurant reviewer.
---
Just Vino.
846 Main St.
(at Virginia St.,
across from the Buffalo Niagara Medical Campus),
Allentown (City of Buffalo).
725-0166.
[WHN] says:

[2/3/15] "Monday night (2/2/15), we went to a 'Touring Italy' wine pairing dinner at The Dove (in Orchard Park), with wines selected by the staff from Just Vino and the multi-course dinner prepared by The Dove's chefs. I believe that this was the first time that Just Vino has organized a dinner like this away from their downtown Buffalo location. I hope it won't be the last."

Link here for WHN's full review.

[12/23/14] "Last night, we stopped at Just Vino for a snack and wine. Their holiday decorations are beautiful. We shared an order of stuffed mushrooms and an Italian cheese and sausage platter, both of which were very good. With 3 glasses of wine between us, the cost before tip was about $40."

[11/11/13] "After accidentally discovering their Wednesday night, 3-course dinners, we decided to return to Just Vino on 11/6/13, which was advertised as 'Thanksgiving Dinner'. We started with an unpublicized, shared appetizer of NYS sharp cheddar, with toasted baguette slices, along with butter and a sweet and savory onion marmalade. This was accompanied by half glasses of sparkling Spanish Cava. The salad of mixed greens with candied pecans, cranberries, beets, and crumbled bleu cheese was paired with Sauvignon Blanc from Loire. The main course was turkey à la king, served over stuffing biscuits, with pureed sweet potatoes, accompanied by Beaujolais Villages. Finally, for dessert, pumpkin pie with whipped cream, and sparkling hard cider. For $20 each, plus tax and tip, it was very good, and more than enough for dinner."

[10/17/13] "Last night (Wed., 10/16), G and I went to Just Vino for a light meal. The hostess/server asked if we had a reservation and, since we didn't, suggested that we sit at the bar, which we did. We haven't been there since late spring or early summer, and didn't know that, on Wednesday nights, they offer a 3-course, small-plate dinner, with 2 glasses of wine, for $20. The offerings change weekly, but last night it included a Spanish ham and Manchego cheese on flatbread, shrimp and chorizo stew with Spanish rice, and almond flan. For comparison, our 2 small plates and 2 glasses of wine each were $44, so the 3-course meal is a real bargain. We're hoping to get back on another Wednesday. There are only a few tables in the small dining area, so reservations are necessary for these special events."

[11/29/12] "We have been to Just Vino half a dozen or more times since my last review a year ago. They have greatly expanded their small-plates menu, which now includes soup, chili, stew, flat-bread pizzas, and additional cheese and meat plates. We went to there on Wednesday, 11/28/12, for a light supper. Unfortunately, they were out of soup, chili, and stew, which would have been nice on a chilly, November night in Buffalo. Instead, we shared the 'Breads and Spreads' plate of French bread with goat cheese, herb cheese, and tapenade. We also had a crab and cheese pot, with bread sticks and toasted baguette slices; both were very good. They also have a nightly wine special, which this night was $2 off per glass of any California wine. I had a Rhone-style blend, and G had Simi Cabernet Sauvignon, which were $7 and $9, respectively, after the discount. Periodically, they have wine-tasting specials: coming up, 5 courses of cookies and wine for $20, and a New Year's Eve wine and food pairing for $40 or $45. During the holiday season, they do very tasteful and festive decorating."

[10/11] "Before attending a group function downtown (Sat. night, 10/22/11), G and I decided to stop for a glass of wine and a light snack at Templeton Landing. As on our previous attempt, we found it was closed, this time for a private event. So, we proceeded to Just Vino. G didn't want to drink much, since we would be having wine at dinner, so asked if she could have a half-glass. Our server said, of course, they would serve a half-glass. (Not every place will do that; and it was half-price, if anyone is wondering.) She had a California cabernet, while I had a New Zealand sauvignon blanc. We also ordered 'Breads and Spreads'—a plate of French bread with goat cheese, pimento-cheese spread, and tapenade. It was very good, but way too much to eat before a big dinner. We shall return."

[9/11] "My friend wanted to try Just Vino, so when I heard that they were having a tasting of six 'high end' wines from their 'reserve' list on Tuesday night, Sept. 20,b[2011], I tried to make a reservation. When I called, they told me that they were sold out, but often had late cancellations and would call back one way or another the day before. As promised, they called and confirmed our reservation. This was the first time at Just Vino for either of us. They served all red wines, progressing from lighter to more full-bodied, starting with a Santa Barbara/Santa Maria Valley Pinot Noir, then a Rioja, two Napa Valley Cabernet Sauvignons, a Napa Valley Zinfandel, and, finally, an Amarone Della Valpolicella. Along with the wine, we were served a platter of cheeses with bread and crackers, salami, olives, tapanade on bread, raisins, and a spicy vegetable mixture in small pastry cups. It's a great place for a snack and glass of wine before or after the theatre, or an appetizer before a full meal at a downtown restaurant. (Just Vino calls itself a 'wine bar' and does not serve full meals, just appetizer-type dishes.) For $30 per person, it was a very nice and fun evening!"

[BK, 2/10] said: "On Wednesday (2/4/10), a friend and I stopped by Just Vino wine bar for a drink and light appetizers. The establishment occupies the old Granite Works building at the corner of Virginia and Main Streets, directly adjacent to the Buffalo-Niagara Medical Campus. Upon entry, we were promptly greeted and invited to sit wherever we pleased. The wine bar is comprised of two separate sections, including a bar area and a more intimate seating area with a handful of high-top tables. The bar itself is actually made of aluminum, which is a unique departure from the traditional marble or treated wood that you find in most local drinking establishments. As expected, the wine offerings were extensive (~80 varieties) and truly unique. We enjoyed two glasses of wine each, both of which we were allowed to taste before being served a full glass. With regard to food, the wine bar offers a plethora of cheese, bread, meat, and chocolate plates that range between $5.00 and $10.00. We ultimately opted for a brie/fruit plate ($4.50) and a bread plate ($6.99). We thoroughly enjoyed the bread plate, which was accompanied by three separate spreads (hummus, goat cheese, and olive-based). However, the brie/fruit plate was not as impressive; the crackers were generic tasting, and the brie was served slightly chilled, which rendered it unspreadable. However, we didn't really expect much from the food offerings, given the nature of the establishment. Our total bill, including four glasses of wine and two appetizers, was $40. In the end, I would highly recommend Just Vino. It's a novel addition to the Buffalo dining scene and the perfect destination for an afternoon meeting or after-dinner drink with friends."
---
Home | Intro | What's

| Contributors | Ratings Key | Catering | Cuisines | Locations | Outdoors | Waterfront |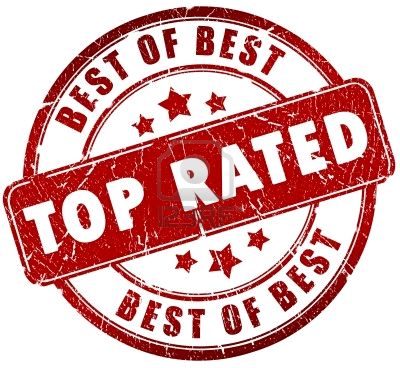 | Send a Review
---
Copyright © 1988–2015 by William J. Rapaport (rapaport@buffalo.edu)
http://www.cse.buffalo.edu/restaurant.guide/listj.html-20150727-2