Home | Intro | What's

| Contributors | Ratings Key | Catering | Cuisines | Locations | Outdoors | Waterfront |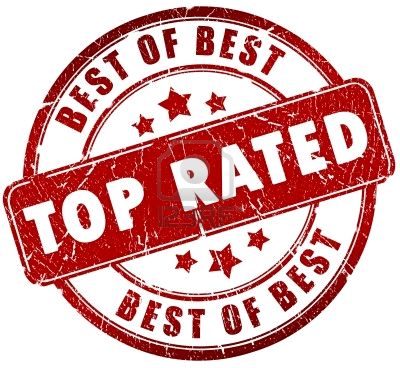 | Send a Review
---
Alphabetical Listing of Restaurants: M
Last Update: Monday, 7 2015
Note:

or

material is highlighted
---
Index:
Mac's on Hertel (North Buffalo-Hertel Ave.)
Macedonian Family Restaurant (Town of West Seneca)
MacGregors' Grill & Tap Room (Amherst/North Bailey)
Macri's Italian Grille (Niagara County/Lewiston)
Magruders Restaurant, Pub, & Banquet House (Lancaster/Depew)
Mandarin (Canada/Niagara Falls, ON)
Mandy's Cafe (West Seneca/Gardenville)
Mangia Cafe & Bakery (Lewiston)
Mangia Ristorante & Caffe (Orchard Park)
Manhattan Bagel (Amherst/"Greater" Williasmville)
Manhattan's (Niagara County/Lockport-Ridge Lea Hts.)
The Mansard Inn (Town of Orchard Park)
The Mansion on Delaware Avenue (Buffalo/Allentown)
Manzella's (Tonawanda/Kenmore Northeast)
Marble+Rye (Downtown Buffalo)
Marco's Italian Deli (Grand Island & Amherst/"Greater" Williamsville)
Marco's Italian Restaurant (Buffalo/West Side)
Mariachi De Oro Mexican Grill (Orleans County/Medina)
Marie's Family Diner (Alden)
Marinaro's Larkin Tavern (Buffalo/East Side)
Marotto's Restaurant (Tonawanda/Kenmore Northeast)
Martin Cooks (Buffalo/West Side)
Mary Claire's (Hamburg)
Mattina's (Tonawanda/Elmwood North)
May Jen (Amherst/Eggertsville)
Mayback's Deli (Tonawanda/Green Acres)
McDonald's (multiple locations)
McKinley Mall restaurants (Town of Hamburg)
McMahon's Family Restaurant (Town of Grand Island)
McPartlan's Corner (Cheektowaga/Maryvale)
Medici House (East Aurora)
Mel's Crow's Nest Tavern (Amherst/Getzville)
Melting Point (Buffalo/Allentown)
The Melting Pot of Buffalo (Cheektowaga/Walden Galleria)
Merge (Buffalo/Allentown)
The Mess Hall (Lackawanna)
Mezza Restaurant & Lounge (Buffalo/Elmwood Village)
Michael's Italian Restaurant (Niagara County/Niagara Falls, NY)
Michael's Town Shanty (Town of Cheektowaga)
Mickey's New Rise N Dine (Town of Evans)
Mighty Taco
(Amherst/"Greater" Williamsville & East Amherst, Buffalo/North Buffalo,
Cheektowaga/South Cheektowaga & near Walden Galleria,
East Aurora, & Tonawanda/Paramount)
Mike's Homemade Candies (Cheektowaga/Kaisertown)
Milos Restaurant (Amherst/Williamsville)
MiMi's Central Perk Café (Lancaster)
Ming Cafe (Buffalo/University Heights)
Ming Teh (Canada/Downtown Fort Erie)
Miss Hot Cafe (Amherst/North Bailey)
Mississippi Mudds (City of Tonawanda)
Mister Dee's Restaurant & Bar (Cheektowaga/Maryvale)
Mitchell's Tavern (Tonawanda/near Sheridan-Parkside)
Moe's Southwest Grill
(Amherst/UB North Campus, Clarence/Harris Hill-Transit Rd., & Town of Orchard Park)
Molinaro's Ristorante, NY Pizzeria & Caffe (Niagara County/Lockport)
Mooney's (Tonawanda/Kenmore Northwest)


[

] Mother's (Buffalo/Allentown)


Mr. Bill's Restaurant & Bar (Cheektowaga/Maryvale)
Mulberry Italian Ristorante (Lackawanna)
Muscoreil's Bistro and Fine Desserts & Cakes (Niagara County/North Tonawanda)
Mustachio's Pizza (Tonawanda/Kenmore)
My Little Margie's (Lancaster/Depew)
My Tomato Pie (Amherst/Eggertsville)
Mythos (Buffalo/Elmwood Village)

---
Key:
All phone numbers are in area code 716, unless otherwise indicated.
All locations are in Erie County, unless otherwise indicated.
---
Mac's on Hertel.
1435 Hertel Ave.
(at the southwest corner with Norwalk Ave.,
west of Parkside Ave.,
east of Colvin Ave.),
North Buffalo (City of Buffalo).
833-6227.
In the location of the former Empire Grill.

[AMB] says:

[6/16/15] "We went back with two other family members—sat on the upstairs patio, which was pleasant later in the evening; still a bit sunny but not too hot. We had poutine for an appetizer (good) and, around the table, the rib-eye steak (flavorful), a burger (more fries this time!), and the ahi-tuna BLT. Experience was more positive, though I was disappointed that they were out of the porchetta; it was listed on the menu as limited availability, so fair enough. It seemed more organized from a service perspective."

[6/11/15] "We tried the newly opened Mac's on Hertel last Saturday (space that was the former Empire Grill). There is a new upstairs outdoor patio, and the first-floor seating and bar areas are reconfigured (into a much better arrangement, I think). The bar area (where we sat, in order to see the hockey playoff game) has both booths and seats at the bar; the huge mural of Main St. is fun to examine. I'd say that our overall experience was fine, but not outstanding. The menu has a variety of salads, sandwiches, burgers, and entrees. I had the Mac's House Salad (with almonds, avocados, bacon, etc.) topped with chicken for an entree; my husband had a salad, burger, and fries. My salad was nicely dressed (not too much!), had a good mix of ingredients, and was a satisfying, if not exciting, lighter meal. The burger looked good (and tasted fine) but came with the smallest serving of fries that we'd ever seen. My salad also came out first without the chicken on it. We were served the food by a server (not our waitress), so, in retrospect, we wonder if the plates were brought out before they were ready. (We did ask for the chicken, but not more fries!). Also, the featured cocktails at $10 each are in line with many other restaurants, but typically you find better than just the standard liquors used at that price. Service was friendly, and we will certainly try it again, maybe choosing some of the entrees (Porchetta was listed, and sounded good). They also have a late-night weekend menu (snacks and 'trash plates')."
---
Macedonian Family Restaurant.
2195 Clinton St.
(at S. Rossler Ave., on the Cheektowaga-West Seneca border, just east of Buffalo's Kaisertown neighborhood),
Town of West Seneca.
824-8173.
[1/12] Given 3½ (out of 4) pennies by Joseph Popiolkowski, Buffalo News "Cheap Eats" restaurant reviewer.
---
MacGregors' Grill & Tap Room.
4350 Maple Rd.
(east of Sweet Home Rd. & west of the Youngmann Memorial Hwy./Rt. I-290;
near the southwest corner of the UB North Campus),
North Bailey (Town of Amherst).
725-0720.
Located where Hooters used to be.
Part of a local chain.

[KaB, 1/24/14] says: "We had a large group at MacGregor's for dinner this week. It was a business dinner with 15 people. We arrived to find the bar very busy, so we chose to be seated immediately. Our waitress was excellent; she took our drink orders efficiently, and they were delivered by either her or another server. Our appetizers arrived very promptly after we ordered; they must know that a large group right after work is very hungry. We had the Bavarian Soft Warm Pretzel Sticks ('Served with dark ale spicy brown mustard') and the Macho Nacho Platter: 'Humongous platter of crispy nachos smothered with' the normal fixings and chicken. We also had potato skins and Mac & Cheese Smoked Gouda Bites ('A blend of smoked gouda, cheddar, parmesan, romano and fontina cheeses in golden brown…[squares], served with chipotle dipping sauce'). Everyone loved the appetizers. When it came to dinner, a large number of people chose different sandwiches and burger items, and they were very pleased. The folks ordering the salads were not as happy: Too many croutons was the #1 complaint; too much lettuce to topping was another. The grilled beef tenderloin on my salad was overcooked, and a couple of pieces were just gristle. Overall, everyone enjoyed the meal, and our waitress was awesome. I would not hesitate to go back to MacGregor's with a large group."
---
Macri's Italian Grille.
810 Center St.
(between N. 8th & Smith Sts.),
Village of Lewiston (Town of Lewiston, Niagara County).
754-4500.
[PT, 1/10] says: "We went for an early New Year's Eve dinner at Macri's with friends from Lewiston. The restaurant was extremely busy and apparently very popular, but the food was absolutely horrible. There is just no comparison to the food at the old Macri's in the Summit Mall. Maybe it was because of the holiday crush of patrons, but our friends also said they have a different chef running the kitchen now. We won't go back again."

[AFN, 9/09] said: "My sister told me that Macri's reopened in Lewiston over Labor Day weekend. They dined there on Tuesday night. She and her husband were looking forward to the opening, because they loved the old Macri's, and Lewiston really needed a moderately priced 'red sauce' Italian restaurant. She reported that the menu is pretty much the same as the previous location in the defunct Summit Mall, but that they've added some of the steaks, chops, seafood, etc., from the old Clarkson House menu. She said the food was very good, but the place was mobbed. PS: The web link is for their former location, and doesn't list any of the new menu items." [But as of 1/10 the link seems to have been updated to reflect their new location.]

[DMcI, 7/09] reported: "We went to Lewiston tonight to get some custard at Hibbard's, and I noticed that the former Clarkson House now sports a Macri's sign; it didn't appear to be open yet. Keep up the great work!" [Thanks!]

Reviews of its previous incarnation in Niagara Falls:

[AFN, 4/08] said: "My sister and I had lunch at Macri's on Friday, 3/28. She has been there many times and loves it. It was my first time. One of their Friday luncheon specials was, of course, fish—haddock—either as a fish fry, sauteed, broiled, or Italian style. For $7.99, it includes a choice of soup or salad, and potatoes or vegetable. We both had salads, while my sister had the mixed vegetables, and I had French fries. Our only complaint was that the salad was served on the same plate as the fish and super-hot French fries, so it was warm and somewhat soggy as a result. Overall, the meal was very good."

[PT, 12/07] says: "Macri's is a good Italian restaurant that used to be located in Niagara Falls's Little Italy, but moved to the Summit Mall a couple of years ago. The menu is mostly standard Italian fare, but there are a few unusual entrees. I had Shrimp Abruzzi in a white wine and lemon sauce with garlic, tomatoes, onions, and Feta cheese over linguini. My husband had Veal Levesque—breaded veal scallopini layered with spinach and mozzarella, with linguini in a red sauce. Both dishes were excellent. The house salads and Italian bread that are included with the entrees were also very good. The prices are very reasonable; most entrees range from $10.95-$17.95."
---
Magruders Restaurant, Pub, & Banquet House.
4995 Broadway
(between Transit Rd. & Penora St.),
Village of Depew (Town of Lancaster).
685-4400.
[DMa, 6/09] says: "Ate here for the first time. It was a friendly, family atmosphere, with a pretty diverse menu. I had the appetizer sampler, and my partner had ribs and wings. The food was good (the crunchy crust on the wings was excellent) and reasonably priced. Congenial waitstaff, and you can eat out on a patio as well as in one of the inside rooms. Twice a month, you can watch an improv show here, as well as eat! ComedySportz appears the first and third Thursday. For a relaxed atmosphere with decent, well-priced food, we're definitely going again."

Review from more than 10 years ago:

[MEL, 8/99] said (based on his visit to Taste of Lancaster): "I had a perfectly acceptable chicken with pasta here. I can't say it is worth a long drive, but, if you happen to be in Lancaster or Depew, you could do a lot worse than Magruder's."
---
Mandarin.
7555 Montrose Rd.
(in the Niagara Square Shopping Centre, just west of the QEW, south of McLeod Rd.),
City of Niagara Falls (Niagara Region), ON, CANADA.
1-905-358-7000.
Chinese buffet; part of a chain.

[A&JF, 6/09] say: "This is a buffet restaurant that has been open at this location for just under 4 months. Having dined in many Chinese restaurants through the years, including Chinatowns in San Francisco, Vancouver, and Honolulu, I believe I can give an honest assesment of the Mandarin, and I would rate it one of the best Chinese restaurants I've dined in, particularly on a dollar value. On entering, my wife and I reflected on how extremely clean the surroundings were. The washrooms are large, modern, and gleaming. We were introduced to our server, Shanyn, a delightful young lady, who took pleasure in serving us in a very pleasant and efficient manner. The buffet has over 150 items, incuding 3 different soups. I enjoyed my sum dum with fresh, wholesome, bread and butter. They also have N. American fare: roast beef and roast pork; the roast pork was particulary good, glazed in honey and very tender, along with peas, carrots, and mashed potatoes. The salad bar is extensive: The greens were crisp and fresh; the snow peas and baby carrots were mildly sauteed and are worthy of mention. The lemon chicken appeared to be the most popular item, and with good reason: not too spicy, with a hint of lemon (my wife's favorite). The Gen. Tsao chicken is a little more adventurous, with a good spicy bite (my favorite). The spring rolls are another outstanding item: deep fried with fresh filling. I'll just touch on 3 more outstanding choices: the teriaki meat balls, Peking noodles, and the chicken balls. The dessert bar has an assortment of dishes from pies to fresh-baked waffles, fruit tarts (real fruit), various flavored ice creams, etc. They even have a sushi counter (no raw fish). It's important to finish with good coffee, and theirs was good, served with cream and brown sugar, if you desire. At the end, the server will present you a damp, warm napkin to wipe your hands and mouth, an excellent touch. Overseeing the restaurant's operation is friendy yet unobtrusive Mr. Jeff Ge. The prices as posted: Mon. to Fri. lunch $11.99; Sat. to Sun. $16.99. Dinner Mon. to Thurs. $18.99. Fri. to Sun. $23.99."
---
Mandy's Cafe.
3796 Clinton St.
(between Union Rd. & Northwood Ave.),
Gardenville (Town of West Seneca).
771-1553.
[6/12] Given 4 (out of 4) pennies by Emeri Krawczyk, Buffalo News "Cheap Eats" restaurant reviewer.

[KSw, 2/7/13] says: "This was my second visit to Mandy's. Currently (February, 2013), the dining room is only open weeknights, but there was some talk of them opening on Saturdays, too. The bar, however, is open on the weekend, but I'm not sure of the bar hours. The bar was busy both visits, and it is separated from the dining room by glass doors, which are kept closed to control the noise—a great idea! Parking is limited, and, on busy nights, the waitress said that people park on the road as well. My first visit was on a Friday, and we had to wait maybe 15 minutes for a table. My second visit was on a Thursday, and there were very few diners: Most people were in the bar, and the waitress said that it was because there was a Sabres game that night. Service was very friendly and efficient. The menu is displayed on the front and back of a single, oversized sheet. There is also a chalkboard menu and small salad bar. The Cheap Eats review suggested the Hot Pepper cakes (2/$5.95), so I tried them. I liked them, but, since portions are large, I probably will stick to just my entrée in the future. Shepherd's Pie ($8.95) was excellent and a huge portion, most of which was taken home. Greek pork chops ($12.95) had feta on top, and were very moist and good. There was a sign for the Thursday-night special: roast pork & potato pancakes ($8.95); the applesauce had cinnamon added to it: very good. A dessert on the chalkboard was chocolate-chip, lava cake, with ice cream and whipped topping ($3.50). To my mind, it was more of a giant, chocolate-chip cookie than a cake, but it was very good, whatever you call it. You won't leave hungry!"
---
Mangia Cafe & Bakery.
621 Center St.
(between 6th & 7th Sts.),
Village of Lewiston (Town of Lewiston, Niagara County).
754-1517.
Not related to Mangia Ristorante & Caffe in Orchard Park.
[KaB, 12/8/12] says: "We had breakfast recently at Mangia Cafe and Bakery in Lewiston. We were with a large group of 10 on a Sunday morning. We were seated in a side room, with a table large enough to accomodate all of us. I was a little worried about the service, based on the last review, but our experience could not have been further from that one. We were waited on with prompt and friendy servers. Our orders were taken quickly. Everyone's meal arrived within a minute or two of the others. I was extremely surprised, based on the size of the kitchen! My husband ordered the potato pancakes, which were crispy and delicious. I ordered an egg-white omelet that came with home fries and toast. The omelet was perfectly cooked, with lots of ham and cheese. The home fries appeared to be made in house, and they were excellently seasoned. Overall, everyone enjoyed their breakfast. The service was excellent. And there is a full bathroom in the back (maybe the added room was not there, back in 2011). Breakfast with tip was less than $25/couple!"

[WHN, 8/11] said: "I had breakfast with my sister- and brother-in-law at Mangia Cafe on Sunday, 8/21/11. It's very small, with seating for, perhaps, 20 people, plus a small outdoor patio with three or four tables. My brother-in-law and I ordered omelettes, with home fries and toast served on the side. I ordered mine with Swiss cheese, and he ordered Swiss cheese and ham. The server reversed the order, so I got the one with ham added, and he received the plain cheese one. Not a big deal. My sister-in-law had quiche, made in-house, with fresh fruit on the side. All the food was very good, but the service was a little slow, with only the chef/owner working in the kitchen. But coffee refills were offered without having to ask, and we weren't in a rush. Sunday is apparently their busiest day, with customers dining before or after church services. All the baked goods in the display case looked tempting. Oddly, there is no rest room on the premises. I wanted to wash my hands before eating, and was told I could use the kitchen sink. Mangia is open every day for breakfast and lunch only. (The owner is from Lewiston, and there is no connection to Mangia in Orchard Park.)"
---
Mangia Ristorante & Caffe. —WARNING: WEBSITE PLAYS LOUD MUSIC!
4264 N. Buffalo Rd.
(at the northwest corner with W. Quaker St. (Rt. 20A)),
Village of Orchard Park (Town of Orchard Park).
662-9467.
Not related to Mangia Cafe & Bakery in Lewiston.
[WHN] says:

[12/8/14] "Saturday night, 12/6, we met friends for dinner at Mangia. We ordered a bottle of 2010 Masi Campofiorin Rosso del Veronese ($31). We all had house salads ($4) with balsamic vinaigrette to start. I had mine topped with Gorgonzola for $1 extra. The other couple shared a pizza ($8) with crispy prosciutto, red onion, and goat cheese, topped with arugula and a balsamic reduction. For my main course, I had an evening special of pork braciole ($18), stuffed with bread crumbs and a hard-boiled egg, served with angel-hair pasta in tomato sauce. G had chicken Florentine ($18), tossed with rigatoni, artichokes, cherry tomatoes, red onions, and spinach in a roasted garlic cream sauce. Our friends shared another chicken and pasta dish, but I'm not sure what it was. There were consecutively seated groups of about twenty to thirty people at a very long table in the middle of the room, so it was impossible to hear what was being said. For dessert, G and I shared what Mangia calls 'profiteroles' ($10), but I forgot that ice cream is an optional, extra-cost ($2.50) item, so we didn't order any; we won't order their version of profiteroles again. All in all, the food was very good, and the service fine. The noise factor was terrible, but not as bad as Tappo, my benchmark for the noisiest restaurant sound level in Buffalo."

[8/15/13] "At the beginning of the summer season, we learned that Mangia had a rooftop bar and dining area, but that they only served 'small plates'. On Wednesday, we went to find out more first hand. We ordered two glasses of William Hill Napa Valley Cabernet Sauvignon ($10) and looked over the food menu. Almost all the wine is $10 per glass, but is also available by the bottle. Most of the small plates and pizzas are also $10. We had a small antipasto of olives, cheese, Italian salami, and two kinds of prosciutto ($10) and tenderloin sliders ($10) with caramelized onions and gorgonzola. The antipasto was good, but the tenderloin sliders were great—very tender and flavorful. There are heaters for cooler weather and two large tables with gas-fired fire pits. For a Wednesday night, it was very busy, with people standing at the bar and most tables occupied."

[8/3/13] "G and I returned to Mangia for dinner with friends on Friday, 8/2. We asked to be seated in their outdoor, sidewalk dining area and, although they don't guarantee patio tables, we were accommodated without delay. I ordered a bottle of Masi red wine ($30) from Verona, Italy. We were served fresh Italian bread with oil and herbs, and focaccia topped with tomatoes and cheese. To start, G and I had house salads ($4) of mixed greens, tomatoes, and cucumbers, with house-made balsamic vinaigrette, topped with crumbled gorgonzola ($1 extra). Our friends skipped the first course. For her main course, G had penne pasta ($16) with sautéed chicken, spinach, and sun-dried tomatoes in a gorgonzola cheese sauce. She thought it was very good, but couldn't finish all the pasta. Our friends had lasagna ($16) (layered with ricotta, sausage, and mozzarella, with red sauce), and a huge grilled pork chop ($25) topped with apples and gorgonzola, served with garlic mashed potatoes. The lasagna portion was also huge, and there was enough left to take home for another meal. I had linguine with white clam sauce ($21)—baby clams in the shell, diced razor clams, and mushrooms, tossed in garlic, oil, and spices. I had it a couple years ago, and it was as good as I remembered. For dessert, both couples shared profiteroles ($9). The preparation was different than what we've had in the past—puff pastry over chocolate mousse, covered with chocolate sauce, with whipped cream on the side. Vanilla gelato was an optional extra ($2.50), which both couples chose. Our meals were excellent."

[12/24/12] "On Saturday, 12/22/12, G and I had dinner at Mangia. We started with mixed-greens salads with balsamic vinaigrette, with crumbled Gorgonzola on mine. G had pasta primavera with chicken, which was very good. I had veal française, drizzled with a little melted Pecorino Romano, and served over spaghetti tossed in a creamy Alfredo-style sauce. It was excellent, although neither of us could finish all the pasta. Unlike the chicken Franchise (sic) that I had had at Francesca's the night before, there was no thick coating, just a thin coating of egg and flour. With coffee and a $30 bottle of Valpolicella Ripasso, our dinner was about $90."

[10/11] "Friday night, 10/7/11, my friend G took me, along with her three young granddaughters, ages 4, 9, and 11, to Mangia for dinner. I had not been there before, although they had been. The 4-year-old has some food allergies, so G had to ask the waitress if the bread and focaccia served before dinner had eggs. She did the same for menu items, like pizza, pasta, etc. We learned that all food items made from dough (at least at Mangia) have eggs as an ingredient. Eventually, it was determined that the whole-wheat pasta did not use eggs in it; G ordered whole-wheat pasta with butter for the youngest girl. Before the main course, we (except for the 4-year-old) had salads: Caesar for me, mixed-green salads for the others. For the main course, G had a chicken-and-pasta dish, and said the chicken was overcooked and a bit tough. The 9-year-old had chicken scampi, which isn't on the menu, but she had had it before, with chicken substituted for shrimp, as in shrimp scampi. The 11-year-old had shrimp and crab alfredo with linguine. I had linguine with white clam sauce—baby clams in the shell, diced razor clams, and mushrooms, tossed in garlic, oil, and spices. My dish was very good, and the two older girls enjoyed theirs as well. The service from our patient waitress was excellent—above and beyond the call. Afterwards, we went to Burger King on Route 20A, to get a burger for the 4-year-old, who had not eaten much of her dinner, and slushies for the two older girls."

[DCh, 9/14/13] said: "OK, let's start with the very limited 'good' about this place: The decor and overall ambience of the building fits in nicely with the quaint Orchard Park area that it resides in. It certainly is a bustling establishment, as well, and I opine that that's solely because Orchard Park is sadly devoid of many (if any) 'top flight' eateries. Now, on to the cuisine itself: Simply put, this eatery is very much 'sub par', unless, of course, you believe that 'quantity over quality' is the standard to judge by. The red sauce (which accompanied my lasagna entree) tasted of a 'tinny' consistency that one finds in a can of stewed tomatoes that have sat on the shelf too long. Beyond that, it was acidic and lacking any 'homemade' qualities. The 'beans and greens' seemed to likewise have been dumped from cans, with little if any seasoning to accent the dish. Many professionals (and 'foodies') whom I know are likewise stunned by the positive reviews that this restaurant receives. Perhaps they have lobbied their friends and relatives to send them in! With so many great Italian dining options here in our region (Trattoria Aroma is a prime example of high quality Italian done right), Mangia Ristorante is fortunate that its location gets them the drive-by dining crowd in a Southtowns area that has limited fine-dining options."

[JMP, 1/10] said: "Last visit 12/2009. This was the second time my wife and I dined there. The food is quite good. This time I had Tortellini Farciti (cheese-stuffed pasta in a light cream sauce with prosciutto, mushrooms, and peas), and my wife had Pollo Siciliano (chicken breast with sun-dried tomato, artichokes, and asparagus in a cream sauce). Good quality ingredients, well prepared, and well-balanced flavors. We had no complaints about the food; it was so good that we could have fun by discussing the finer points of the chef's choices for the dishes. For instance, where did they get fresh peas in December? Were they high-quality frozen or greenhouse grown? Alas, my palate is not well trained enough to have made the distinction in the presence of the cream sauce. Such meals do not come cheap. With one appetizer, no wine, and one dessert, the bill was nearly $80 for the two of us (in 2009 dollars). Well worth it for a special occasion or a spendthrift whim. Decor was tasteful. My wife claimed that some of the design elements clashed. I could see her point, but it did not interfere with our digestion in the slightest. I admired the Art Deco-style elements. There is parking behind the restaurant, with more public parking available around the corner. The first time we visited there, they offered valet service. As for the service, the wait staff tried too hard. I thought that our server's offer to pour our bottled sparkling mineral water was a bit odd but offering to refill our glasses later on was simply too much. She was trying to be attentive and helpful, but the continual interruptions annoyed us right from the start. Not wanting to take it upon ourselves to train our server, we would offer a monosyllabic response, a reflexive thank you, or the occasional nod when responding to a question when our mouths were full. This had the added benefit of ridding us of the annoyance that much quicker. Our server was working her way through law school. Let's hope that she makes a better lawyer. I don't want to leave the impression that our server was an insufferable burden—far from it—but it was a shame that, in making an effort to achieve a high level of service, they actually brought it down a notch or three. I fully expect that we shall dine there again within the year, and, if so inclined, at the first whiff of an irksome performance on the part of our server, I'd tell him or her to buzz off 'til I give 'em the high sign (as it were)."

[JJa, 7/07] said: "This was my first visit to Mangia Ristorante & Caffe, although 2 of the 3 people whom I dined with have been there several times. We didn't have a reservation, so we stopped at the bar for our very brief wait for a table. I indulged in a Manhattan, and it met my high standards. We were seated at a table in the window; nice touch. The restaurant is "cavernous": large rooms, high ceilings, but lots of windows. Our server was young, reminded me of Monica/Courtney Cox of "Friends". She was knowledgeable about the menu items and evening's specials. As is my habit, I narrowed my entrée selections down to 3 and asked the server her opinion on the items. She didn't hesitate to recommend the Penne al Gorgonzola: pasta with chicken, sundried tomatoes, spinach, and a Gorgonzola sauce. She explained that the Cinque Cipolle was not a "traditional" French onion soup, but five caramelized onions in a chicken broth served with parmigiano crostini. The selected Caesar salads were offered with or without anchovies. I was minorly disappointed that my chosen anchovies were not mashed into the dressing but lay across the salad. Bread basket contained a good, crusty Italian, as well as a well-seasoned focaccia, served with seasoned olive oil for dipping. Additional bread was offered as basket was emptied. Entrees were very generous, and my Penne Gorgonzola was excellent! Other diners at the table had Penne Siciliane, pasta sautéed with eggplant in a light tomato sauce with melted fresh mozzarella; Linguine Bolognese, a tomato sauce with beef, pork, and veal served with a linguine noodle; and Pork Milanese, a breaded, pan-fried pork cutlet on a bed of greens. Service continued to impress throughout the meal. I watched the diners at the next table enjoy cannoli and some sort of chocolate layered torte. Even though I took at least half of my entrée home, and I have an infamous sweet tooth, dessert was deferred. Might like to go back late some night just for coffee and dessert. Not the typical red sauce, spaghetti, and meatball or sausage place, Mangia Ristorante is recommended by this reviewer!"

[LMC, 9/05] says: "Orchard Park was in dire need of a new and different restaurant, and do we have one now! Mostly Italian but also offers seafood dishes, pork chops, etc. I've only had the Italian entrees, but my husband can't get enough of their pork chops. I have yet to be disappointed with my choices (veggie ravioli, vodka penne pasta) and last time had to force myself not to finish the ample serving of penne. It was just as good for lunch the next day! The atmosphere is casual yet sophisticated, with a great bar, which makes any wait for a table pretty painless. Service is great—food is delivered pretty quickly after you're seated and have placed your order. Summertime offers limited bistro tables outside with a great view of the summer activity at the Four Corners in OP. They are getting busy enough now that reservations are recommended. Almost hate to put out the word and just keep this Orchard Park's best kept secret!"
---
Manhattan Bagel.
8130 Transit Rd.
(in Lowe's Plaza, north of Maple Rd.)
"Greater" Williamsville (Town of Amherst).
636-8885.
And many other locations.
Part of the chain. Most of Manhattan Bagel's local locations were originally the locally owned Bagel Bros. chain. As I understand it, after being taken over by Manhattan Bagel, one of the Bagel Brothers—unhappy with the quality of Manhattan's bagels—went back in business for himself, as Bagel Jay's.
[RM, 8/12] says: "Not a great bagel, but the environment is nice. Stay away from the microwave eggs: not real pleasant. Go to Bagel Jay's if you want an egg-based bagel-sandwich or Panera if you want a good breakfast sandwich."
---
Manhattan's.
4206 Lake Ave. (Rt. 78)
(between the Willowbrook & Oak Run golf courses and between Old Niagara & Ridge Rds., north of the City of Lockport),
Ridge Lea Heights (Town of Lockport, Niagara County).
433-7060.
[CR, 12/06] says: "You must try a new restaurant in Lockport called "Manhattan's". Great menu, and very affordable. Everything was a 10/10. I had the Chile Diablo, which has a seasoned cheese blend stuffed in a banana pepper, breaded, sautéed and topped with a green tomato chutney. For my entrée, I had the Veal Margarita, which is sautéed veal, layered with crispy lasagna noodles, breaded eggplant, and buffalo mozzarella balls, baked and topped with a delicious light sauce. For dessert, I had Manhattan Cheesecake, which is made at the restaurant: cherry vermouth cheesecake with a chocolate bourbon crust topped with cherries and vermouth-infused whipped cream. My wife had the San Marzano Tagliatella, which is brandy seafood cream sauce, consisting of crab, lobster, and shrimp, saut&eacue;ed with vegetables, over tomato tagliatella pasta. She loved it! The dining room holds approximately 50 people, and quite busy the Saturday night we were there, I would definitely make a reservation. It was a very comfortable and warm environment. The staff was very pleasant as well. I highly recommend."
---
The Mansard Inn.
3365 Abbott Rd.
(between Lake Ave. & Milestrip Rd., north of Windom, northeast of McKinley Mall, east of Blasdell),
Town of Orchard Park.
828-1115.
[WHN, 10/05] says: "About once a year for the last 10 or so years, we have gone to the Mansard Inn with friends from Hamburg. The Mansard Inn has been there for many, many years, so I was surprised to see that no one has ever reviewed it. It's not gourmet dining, but the food is very good. Their breads include freshly made corn bread, rolls, and muffins. My wife and I have never been able to get past their Chicken Almondine (about $13.00 including soup or salad). It may sound old fashioned, but it's delicious—sauteed and served with a creamy sauce with, of course, slivered almonds. Side dishes include a choice of several vegetables, and rice or potatoes. Their home-made potato chips are delicious. They aren't on the menu, but will usually be made upon request. Our friends tell us their lamb chops (about $25.00), prime rib, and steaks are also excellent. There is a lengthy list of evening specials, too."
---
The Mansion on Delaware Avenue.
414 Delaware Ave.
(just south of Edward St.),
Allentown (City of Buffalo).
886-3300.
[WHN] says:

[9/24/13] "On October 16, four of the best chefs from Buffalo will prepare a dinner at the James Beard House in NYC, but on Sunday night, September 22, The Mansion on Delaware hosted a 'dress rehearsal' dinner previewing the menu to be presented in New York next month. The evening began with passed hors d'ouevres prepared by chef Brian Mietus of Bacchus and chef JJ Richert of Torches, showcasing WNY bar-menu staples, with new and unfamiliar twists: crispy beef on weck demi glace, served on caraway crackers, with dehydrated horseradish; pierogi filled with foie gras and ham, with a loganberry gastrique and sauerkraut powder; fennel-scented sausage and peppers, in broth, with onion-pepper jelly and charred bread crumbs; and chicken 'wings' of garlic and herb sausage (which I assume was chicken sausage), served on the drumstick-type bone, wrapped in prosciutto, with truffle-parmesan sauce. The hors d'ouevres were all delicious, but neither G nor I liked the accompanying cocktail, 'The Wooden Nickel', a variation on the classic Negroni, consisting of vodka, smoked-bacon-washed Campari, and Punt e Mes, presented by the bar manager from Vera. One sip was enough. After hors d'oeuvres, the sit-down dinner began with salad, prepared by chef Jennifer Boyd of The Mansion on Delaware: bibb lettuce heart, pickled orange and purple carrots, wild mushrooms, and carrot and nasturtium greens, with cider yogurt dressing. This was accompanied by Steampunk Sparking Cider from Leonard Oakes Estate Winery on the Niagara (NY) Wine Trail. I had never had sparkling cider and was not expecting to enjoy it, but it was very enjoyable and an excellent accompaniment to the salad. Next was a soup course from chef Adam Goetz of CRāVing and formerly of Sample: corn agnolotti in pork broth, with pickled vegetables, corn-husk dust, and potato foam. This was paired with 2012 Silver Thread Gewurtztraminer from Seneca Lake. JJ Richert of Torches prepared the fish course: cod with dill-beer spaetzle, crispy 'frites' with malt-vinegar powder, served with duck egg tartar and crisp bacon bits. The fish course was accompanied by 2011 Dr. Konstantin Frank Pinot Grigio, from the Finger Lakes. The meat course, prepared by Brian Mietus of Bacchus, was veal tenderloin, with a 'potato chip' formed into a circle over the veal, with leek confit and charred cherry tomatoes. The accompanying wine was 2007 Onabay Vineyards Merlot-Cabernet Franc from the North Fork of Long Island. Finally, we were served a trio of desserts, prepared by Jennifer Boye and Adam Goetz: chèvre arborio rice pudding with honey and lavender; apple frybread with gjetost, a type of goat cheese, with salty butterscotch; and dark chocolate Madeleine with cinnamon ice cream and thick, syrupy, Turkish-coffee sauce. Dessert was accompanied by coffee. It was a wonderful meal, comparing favorably to other tasting-menu-style meals that we have had elsewhere. And the service by The Mansion staff was impeccable. I hope that this becomes a tradition, whenever Buffalo-area chefs are invited to cook at James Beard House."

[8/24/12] "While The Mansion is not a restaurant in the usual sense, because they normally only serve breakfast to hotel guests, and cater events for weddings and groups, this summer they have held 'Cocktails on the Lawn' monthly, in June, July, and August. G and I attended all three, and found the 'small plates' to be excellent, the wine very good (specialty cocktails were also available), and the live music enjoyable. What makes The Mansion most interesting to foodies is that we were told by the host that they plan to do a series of 'pop-up' restaurants after their busy season, which I imagine will be after the Christmas-New Year holidays. We're looking forward to 'Cocktails on the Lawn' next year, and to the planned 'pop-ups' during Buffalo's long, cold winter. To learn more as plans evolve for future events, 'like' The Mansion on their Facebook page. By the way, the cost of the summertime events varies with the menu items chosen, but were between $40—$50 before the tip, with a small plate each and glass of wine each. This year's were cash only, no credit cards."
---
Manzella's.
3347 Delaware Ave. (not "Delaware Road", as their website has it!)
(at Legion Dr., south of Sheridan Dr.),
Kenmore Northeast (Town of Tonawanda).
874-1133.
[GOw, 4/08] says: "I've been meaning to go to this restaurant for years. Recently, 4/4/08, we went here for dinner and really enjoyed it. This is your typical small, locally owned, typically-decorated, Italian restaurant. We were there pretty early, 5:45 pm on a Friday, and the bar was full, but only a couple tables were occupied. My wife and I were seated promptly and started off with a couple of martinis. We chose the fried calamari for an appetizer. This was rather standard/traditional...not really a complaint, just got what we asked for. My wife ordered the eggplant parmesan, and I went with the chicken asiago. Both were very good, with ample portions. The chicken was served with artichokes and red pepper; tasty. Salads are fine, and bread is a nice (ordinary) Italian. The prices are fair, service very good, and all in all a very nice meal. Check it out; standard, well-made, Italian food."
---
Marble+Rye.
112 Genesee St.
(east of Ellicott St.,
west of N. Oak St.,
north of E. Chippewa St.),
Downtown Buffalo.
853-1390.
[JoM, 8/17/15] says: "A friend and I stopped in for dinner on Friday, 8/14/2015. We had a reservation for 6:00, and were seated immediately upon arrival. The bar was very busy, and most of the tables throughout the dining room were occupied. To start, we split an order of onion rings and the toast board. I'm pretty sure that they use red onions for the rings, which gave them a strong flavor; they came with a garlic dipping sauce. We thought that this was a very good dish and a bargain for only $5. The toast board was outstanding: It came with housemade butter, apricot jam, schmaltz, and pork pate. All of the spreads were delicious, and the waiter offered to bring us additonal toast, because we ran out before finishing the schmaltz and pate. Of the 4 spreads, I was most impressed by the schmaltz, which had a slight maple flavor. For our entrees, we both chose burgers: I chose the egg burger with a sous-vide egg on top. The flavor of the burger was excellent, and it paired well with the egg. I found it to be a bit sloppy as I was dipping the burger into the runny egg, which had dripped onto the plate. The burger was accompanied by hand-cut fries, which were fantastic. My friend agreed that his cheeseburger and fries were top notch. Service was professional and very attentive. Overall, we were quite impressed. I highly recommend!"

[AMB, 7/27/15] said: "The newly opened, fixed location for the Black Market Food Truck. I think this counts as one of the new 'hipster bars' mentioned in a recent NY Times article. We went on Friday, two nights after their opening. The menu is small—some appetizers, including a cheese plate (which we didn't order, but looked impressive); a house salad that they were out of; and a very nice arrangement of in-season—raw and pickled—vegetables with a dressing for dipping: It was delicious. The entrees included burgers, pasta, a 24-oz. T-bone (which I assume would be to share), roasted chicken, and trout. We had the burgers—terrifically flavorful beef mix, I think the best I've had anywhere in terms of flavor (Allen Burger Venture might have more extensive options of interesting toppings, but the meat here was amazing). Service was happy and friendly—maybe a bit slow to get our drinks (which, like Toutant and Burger Venture, also includes a long whiskey list)—but it was only day 3 and not a big deal."
---
960 Maple Rd.
(in Boardwalk Boutiques Plaza, between Sundown & Ranch Trails, east of N. Forest Rd.),
"Greater" Williamsville (Town of Amherst).
688-1936.
1441 Ransom Rd.
(at Stony Point Rd., southeast of Sandy Beach, in northeast Grand Island),
Town of Grand Island
773-3900.
Same owner as Marco's Italian Restaurant on the West Side of Buffalo.
Review of the Grand Island location:

[KJR, 10/30/13] says: "I'm a big fan of Marco's 'Sangwiches', and I usually frequent the Hertel location. [Editor's note: That location has not yet been reviewed here; readers are welcome to send in such a review!] Today I visited their Grand Island location to pick up a 'Sammy the Bull' to go for lunch (I work on Grand Island). [Ed.'s note, again: According to their online menu, "Sammy the Bull" is roast beef, provolone, lettuce, onion, and tomato, with horseradish mayo.] The bread, meat, and topping quality were very good, but sadly they mistakenly put mustard on my Sammy instead of the menu-described horseradish mayo. Since it was my lunch break, I didn't have time to drive all the way back and ask them to fix the issue, but next time I'll be sure to confirm all the condiments when I phone in the order. Hopefully the mistake isn't a frequent occurrence."

Reviews of the Amherst location:

[RM, 8/12] says: "I have enjoyed it every time I have been here. I have had a variety of 'sangwiches' and have enjoyed all of them and the sides. A fun place to look at the options, menu, and the titles of the sangwiches."

[BL, 6/09] said: "This was our second visit to this Marco's casual dining location. We have enjoyed the Hertel location also. It was late Friday afternoon and quiet, with one other couple. Maybe this location is more a lunch or take-out place. What we always like at Marco's is their expansive list of good-tasting, fun-named "sangwiches" & homemade salads—potato, pasta, or slaw. At this location, they have a decent eating area that is not frigid; AC temps too low when you are dining or waiting for your meal are not great. Also, the man behind the counter was pleasant. Our concerns: About $25 (incl. tax) gets you two "sangwich" combos (sandwich, pop, and a salad). Anything like a pickle is extra. With the entertainment coupon, it was down to $20 but still seemed pricy considering this is a very casual place. The sesame-roll sandwiches are good and are about half the size of a sub, or you can have a variety of panini. Maybe we are wrong to question the price. Good meat, creative mayos, or salads could be driving up the costs. The service is good; could be faster. It was slow the last time, also. More help or a larger cooking area might help. The Hertel location seems faster. Knowing the combo price ahead of time (price is not listed) would help us decide whether to add a salad, chips, or neither. Finally, for $25, a paper cup with ice option for your drink is better than just a bottle out of the cooler. This is not my biggest concern, but, for $25 or even $20, a cup should be a given. Choosing their $8.99 Friday fish fry or just ordering a less costly sub to go might be an option."

[WHN, 10/08] said: "Other locations on Elmwood Ave. in Tonawada and Hertel Ave. in Buffalo. I had read somewhere that Marco's opened a deli-type restaurant on Maple Road, but found it by accident. It is nothing like the original Marco's on Niagara Street [see below]—no pasta, no sauce, no wine or beer—but they offer a wide selection of subs, sandwiches (which they call sangwiches for some reason), and burgers. Very good food. Sub-shop atmosphere."
---
Marco's Italian Restaurant.
1085 Niagara St.
(at Albany St., between W. Ferry St. & Hampshire St.),
West Side (City of Buffalo).
886-8776.
Same owner as Marco's Italian Deli on Maple Rd. in Amherst.
[12/7/12] Given 8 (out of 10) points by Andrew Z. Galarneau, Buffalo News food editor.

[WHN, 12/2/13] says: "On Sunday, 12/1, we went to Marco's for dinner. It was my first time there, but G had been there previously. We were served hot bread with butter and an olive oil and herb dipping sauce. We started with a shared antipasto of Romaine lettuce, salami, pepperoni, chicken, black olives, artichokes, cheese, tomato wedges, garbanzos, and too many other items to remember. A bottle of oil and vinegar with herbs was served on the side. The antipasto is available for two or more people at $4 per person and was a very large portion: too large to finish, but excellent. G was going to order spaghetti Bolognese, but discovered that it was a white sauce, instead of the traditional red sauce. When G hesitated, our server, Nadia, said that it was one of her favorite dishes and that G could have a bowl of red sauce on the side, if she didn't like the white sauce. But the sauce of ground beef, onions, and garlic tossed with Romano cheese, oil, and (I think) white wine was delicious. I ordered an evening special of grilled chicken breast cutlets, topped with goat cheese and served with a side of gemillini pasta tossed in a red sauce with crimini mushrooms (a.k.a. baby bellas) and peas. My main course was excellent, too. We were too full for dessert but had coffee. With our dinner, we had a bottle of Nebbiolo. G had a restaurant.com voucher worth $25, so our dinner cost less than $75, including the cost of the voucher and the $35 bottle of wine; it would have been about $95 without the voucher. Our dinner was very good, and there were enough leftovers to take home for another meal or two."

[KaB, 4/21/13] says: "We had dinner with friends at Marco's on Niagara St. on Friday night, 4/19. This was our first time to the restaurant, and we noticed that the decor was dated but very clean. We were seated immediately, and our waitress was very helpful and informative regarding the wine list and menu. Warm bread, fresh from the oven, was served with an olive-oil dip. The bread was very hot, and the oil had excellent seasoning. I ordered the merlot filet ($22), which the menu described as a grilled filet of sirloin finished with a merlot demi glace, crumbled bleu cheese, and fried tobacco onions. My husband ordered a nightly special of tortellini ($19). Both came with a salad, and mine came with a side of pasta. The salad was generous but not inspired. Our entrees arrived promptly. My merlot filet was large and cooked slightly less than the medium that I ordered, but, overall, the dish was well balanced, with lots of tobacco straws, and I took almost half home. My husband enjoyed his tortellini with homemade bolognese, and the sauce was thick and meaty; there was a large dollop of fresh ricotta to top off the dish. The portion was also very large. Our friends also enjoyed their meals. Our meal came to $75 per couple after tip, including a bottle of wine. Overall, it was a very good meal, and I would recommend to everyone."

[Bill, 4/11] said: [MER], our 15-year-old son, [SLD], and her 6-year-old daughter ate here on an early Friday evening (4/15/11), because it is the daughter's favorite place for pizza. We started off with toasted ravioli, caprese salads (which came with tomatoes, mozzarella, onions, olives, carrots, celery, cucumber, chickpeas, fresh basil, tossed with balsamic and olive oil; we omitted the bleu cheese), and the Pasta il Poco soup (chicken vegetable soup with cheese tortellini). Ravioli and salads were reported to be good; I had the soup, which was pretty tasteless. Some of us were also offered salads with our entrees: I had a house salad with tomato vinaigrette—good, but not great; [SLD] had a Misto: mixed lettuces, tomatoes, red onion, "chichi's" (sic), hot peppers, balsamic, olive oil, and—supposedly—crumbled bleu; however, the bleu was missing and the salad was swimming in dressing. [SLD] complained, and a better salad was quickly brought. [SLD]'s daughter got out of her seat to try to find some cucumber; one of the waitresses at a stand next to our table asked what she wanted and quickly got her a very nice plate of sliced cucumber: good service! For entrees, I had the Haddock Italiano (baked, with bread crumbs, Romano cheese, and tomatoes); it was good, but nothing to rave about. [MER] had the breaded veal cutlets, which she said were delicious. [SLD] and daughter shared a "bakery style" pizza (sweet sauce and Romano cheese); I had a taste, but it was not to my taste (too sweet). Our son had a cheese-and-pepperoni pizza, which I also tasted; we agreed that it was OK but nothing special and that the crust was much too soft and doughy. For dessert, I had the Cassata Cake: a white cake with chocolate chips and icing—good, but rather dry. Service was excellent, but slow (I blame that on the kitchen, not our servers, who were excellent). I would only return here if our granddaughter was with us and wanted her favorite pizza; otherwise, it's not worth the long trip from where we live, especially when we have Carmine's and, especially, Linguine's nearby.

[JGr, 4/11] said: "Went there with a foursome on 4/1/11 for Restaurant Week. It was only OK. We started out with appetizers—the toasted ravioli, which was very good, and the fried rice ball, which I think was a special item for Restaurant Week (also tasty). The side salads were fresh, and the dressing tasted house made, although I would have liked some croutons. I ordered the spaghetti and meatballs, as did another in our group. The last two entrees were the chicken pomodoro and the gnocchi. Everyone thought the food was fine, just not superlative. The red sauce seemed underseasoned, and the pasta was overcooked. I was surprised, because I had heard from several people that Marco's was supposed to be Amazing with a capital 'A'. I have had the sandwiches at the Hertel Ave. location and thought those were fantastic; maybe they just excel better at the deli-style food than the main entrees? Although, you'd expect the spaghetti and meatballs at an Italian place to be a good indicator of the quality of the food. We finished with cannoli; the filling was bland and less creamy than I'd like. The service was friendly but slow. Overall, we'll probably not go back, and stick to the deli on Hertel for 'sangwiches'."

[BL, 10/09] said: "We had a late afternoon dinner at Marco's but were disappointed because the main entrees lacked seasoning or good flavor. The salads and bread were fine. The Chicken Marco pasta entree ($16) had no flavor, even though it arrived swimming in what was supposed to be a garlic wine sauce. Eventually, I figured the pasta was sitting in a lot of very hot water, probably due to the linguine being reheated in unsalted boiling water and then not drained before being plated. I could not eat it easily because of the heat from the water and initially missed the fact that I was trying to pick up watery noodles and digest food that lacked garlic wine sauce flavor. Maybe they had forgotten the sauce all together. The chicken pieces were flabby and, like the other ingredients in this entree, were bland. Normally, I say something, but the extreme heat made me overlook the obvious. But it was mentioned later to our waitress, who was sympathetic. My spouse had the spaghetti/meatball plate ($13) with sugary sweet sauce and ho-hum meatballs. Some people like sweet tomato sauce, but, among moderately priced Italian restaurants, we like Carmine's for its red sauce and meatballs. The portions at Marco's are large, and, since we also ate very little, we reinvented the pasta the next few days with homemade sauce. The service and atmosphere is fine at Marco's. Still, we felt we paid much too much for this meal. Was it an off night for the kitchen? [Note: We enjoy Marco's Italian Deli but don't foresee a return to the restaurant.]"

[BaS, 10/08] said: "I took my cousin there 10/10/08 for her birthday. It was wonderful! The service was great, the waitress very friendly. We started with the toasted ravioli, which were crispy and loaded with riccotta cheese. Then we had the antipasto. Huge!! We each had a generous serving and took home the rest; I got two more servings out of my half! The antipasto was a nice mix of greens, meat, and cheese. I had the Eggplant Parmesan, which I have to say was the best I've had in a long time. The eggplant was sliced thin, fried crispy, layered with a nice amount of cheese. The sauce was very flavorful, on the sweet side, which I love. Big portion, enough for 3 meals. My cousin had the seafood marina, and she was quite pleased with it. We ordered a piece of cake to share for dessert, and the waitress put a candle in it, as I had mentioned when we sat down it was my cousin's birthday. All around, a great dining experience. I can't wait to go back."

[LCo, 1/08] said: "For dinner at Marco's recently, a friend and I shared the Fava Beans appetizer, which is fava beans with greens and garlic. The portion was large, easily enough for four people. It was a little under-seasoned, but still good. I also tried the Veggie Marco: broccoli, mushrooms, onions, tomatoes, and a wine sauce, all served over linguine. The dish tasted good, but it seemed like the vegetables may not have been fresh. Overall, the service was great, and I enjoyed the casual atmosphere."

[AFN, 3/07] said: "After school, a group of us went to Marco's for dinner, before heading back for an evening activity. We have been here several times in the past, and the food has always been very good. This time, I had delicious chicken parmigiana. Everyone else enjoyed their dinners, too. Among West Side restaurants, it's hard to choose between Marco's and Faso's because both have excellent Italian food." A few months later, [AFN, 8/07] reports: "While attending a seminar downtown, our group went to Marco's for lunch. My eggplant parmesan sandwich was delicious, as was the accompanying salad with tomato basil dressing. (French fries are also an option, instead of salad.) One friend had a hot stuffed pepper sandwich with mozzarella, which she said was very good. For only $5 or $6, it's hard to beat the price (and tastiness)."

Review from more than 10 years ago:

[FR, 7/02] said: "They serve traditional Northern Italian fare. I found the food to be quite good; the service was good, and the atmosphere and prices relaxed. The ingredients were very fresh and well chosen—all the flavors blended well. My companion and I shared an order of garlic bread and stuffed hot peppers as a starter. The peppers were a bit too hot for my companion, but perfect for me. Salads next—too much dressing but not overpowering (just wet). The dressing was a nice house of oil/vin and well spiced. My entree was Sausage cacciatore—very good; well balanced and full of flavor. Companion had NE clam chowder—very good; not too creamy, fresh ingredients, great overall. Half the food came home, as the portions are very large. With all that food and 2 glasses of a decent red wine, the bill was $40 including tip! For excellent N Italian food in a casual atmosphere that won't set you back too much, try Marco's! I'd give it 2 out of 4 stars."
---
Mariachi De Oro Mexican Grill.
11417 Maple Ridge Rd.
(Rt. 31A, west of Oak Orchard Ck., west of S. Main St.),
Village of Medina (Town of Shelby, Orleans County).
1-585-798-8961
[BL, 6/12] says: "Following a Buffalo News review, we headed north on Route 77 to Mariachi De Oro for one of the best Mexican, casual-dining meals we have had in some time in Western New York. Total cost of our meal before tax was $29.65. Things we liked: park-like location; interior: nicely decorated, clean establishment with comfortable seating. Excellent friendly service. Fresh ingredients, which is definitely a plus, with ample portions and extras like chips or salsa. Salsa we found excellent, with fresh tomato, cilantro, onions, etc., and enough heat (at table, you could make it hotter). We ordered two entrees. Chicken Fajita: large portion of serious chicken, green pepper, sliced mushroom, and onions, prepared with great flavor; came with a second plate of rice, beans, lettuce, sour cream, and guacamole (excellent by the way: fresh chunks, with tomato, onion, just right amount of spice, and with a bit of refreshing sweetness; lettuce and tomato). Other entree: Enchilada Supreme; chose only chicken and ground beef (both wonderful) but could include a bean and a cheese portion. No dessert this time, and ordered larger, refillable, soft drinks. We were told a liquor license is coming. The family running this restaurant are longtime members of the community, having served the area in another local business. Their goal, according to the News review, was to open a true Mexican restaurant. We wish it were closer to Buffalo. Website includes video, coupon, directions, and menu, which is a bit blurry, but readable for now."
---
Marie's Family Diner.
13193 Broadway St.
(at W. Main & Exchange Sts.),
Village of Alden (Town of Alden).
937-4151.
[KRN, 9/30/12] says: "Marie's has opened in the former home of Weber's Grill. The place has been redecorated, has a friendly staff, and is open for breakfast and lunch. We visited for Sunday breakfast. My wife ordered 2 biscuits with sausage gravy and 2 eggs ($6.50) from the specials board. The biscuits were light, and there was enough sausage gravy. I had homemade, corned-beef hash, with 2 eggs and toast ($5.50) from the regular menu: very good hash, not too salty. Three egg omelets are $6.25, except the cheese omelet is $5.50, and are served with a choice of hashbrowns, home fries, or grits and toast. The most expensive item on the breakfast menu was the Hungry Man Breakfast ($7.50): 3 eggs, 3 bacon, 3 sausages, 3 pancakes, toast, and choice of hash browns, home fries, or grits. Coffee was good ($1.50), but here is my one quibble: The coffee is served with Coffee Mate, instead of cream or half-and-half. FYI, cash only. We will visit again soon."
---
Marinaro's Larkin Tavern.
131 Van Renssaelaer St.
(at Roseville St., between the I-190/Niagara Thruway & Exchange St., near downtown Buffalo)
East Side (City of Buffalo).
845-5400.
[7/25/13] Given 3½ (out of 4) pennies by Anne Neville, Buffalo News "Cheap Eats" restaurant reviewer.
---
Marotto's Restaurant.
3365 Delaware Ave.
(between Legion Dr. & Harding Ave., south of Sheridan Dr.),
Kenmore Northeast (Town of Tonawanda).
873-0551.
Seafood.

[DaB, 1/11] says: "Marotto's has been here for many years now. The fact that it's a small place at the end of a quiet, suburban neighborhood makes it a relaxing choice for dinner. The atmosphere is quite tasteful: flickering candlelight, spotless floors and walls, dimly-lit chandeliers, and a wonderful recreation of Monet's 'Water Lilies' that spans an entire wall of the dining area. The bar is always well-stocked, and the servers very attentive. It's a cozy little place to escape from the frantic rush, and settle in to enjoy some great food, with casual dress being perfectly acceptable. On a very hot day last summer, I decided to treat myself to lunch here, having only been for dinner before. The taste and presentation proved just as fantastic. My water glass was immediately filled to the top, and I was brought a small, sliced loaf of warm sesame bread with a seasoned-butter spread on the side. I had to order the stuffed, hot peppers, which were delicately broiled with olive oil, a sprinkling of several mild cheeses, bread crumbs, and finished with a touch of anchovies. The balance of the pepper's heat and the cooling properties of the zesty cheeses was perfect; I could enjoy the spicy taste without being overwhelmed. The consistency was just right, and it only took a gentle touch with the fork for each pepper to split in half. Outstanding. My lunch-sized portion of spaghetti with grilled eggplant in a red sauce would be coming out shortly, but it included a generous salad. Marotto's has little use for iceberg lettuce, and instead prefers to layer an attractive plate with tender, mixed, field greens; shredded carrot; thinly-sliced radish; some olives; red onion; cherry tomatoes; and one or two fresh grapes: a nice surprise. The house-made Italian dressing was a perfect accompaniment to all of the ingredients, which were of the perfect texture and freshness. An option of freshly-ground pepper is also provided. After finishing my salad, I was surprised to be brought a second small loaf of bread at no extra charge. I used the crusty, warm loaf to collect extra sauce from the bottom of the bowl. Speaking of the sauce, it could not have been better. I detected all of the classic herbs and spices typical of a good Italian red sauce, which only enhanced the delicate and smoky flavor which I desired from the grilled eggplant. The eggplant was tender and well-cooked. In authentic fashion, Marotto's does not overdo the use of cheeses. Just enough is sprinkled atop the dish to add an extra zip of taste, but not to drown out the other flavors. Add a decent portion of perfectly-cooked thin spaghetti, and you have quite the pasta dish. My bill for everything, including a drink, the two loaves of complimentary bread, stuffed hot peppers, tossed salad, and eggplant with spaghetti came to just over $20. That may be considered pricey for a single lunch, but the quality of the food and service far surpassed those I have encountered at some restaurants for more expensive dinners. Visit the restaurant's website to see all of the seafood, steak, chop, pasta, and gourmet sandwiches offered here, or to listen to the owner's skilled harmonica playing. It's not uncommon for him to periodically treat diners to a quick, live performance!"

[LY, 1/08] said: "My friends and I go out every month. This year, we decided, instead of the chain food restaurants, we would start enjoying the local dining fair. In addition, we decided to eat foods outside of our normal eating cuisines. Yesterday, we tried Marotto's Restaurant, and I have to say it was quite good. For appetizers, we had the scallops cooked in butter, garlic, and Romano cheese. I have never eaten scallops before, and now I have to say that, if I ever do again, I can't help to compare them with these. That's how good they were! We had their spinach bread, and that, too, was very good. The bread was stuffed full of spinach and cheese. My only problem is that the French onion soup was a bit weak for me. For our main dish, I had one of their specials, a fish named Tralfle (sorry if the spelling is off). Again, not being a fish person, I was absolutely amazed at how well I enjoyed it. It was coated in bread crumbs and Romano cheese, then pan fried in butter, lemon, and garlic. Yummy! Finally, dessert; I had a small Hot Fudge Sundae that was made with homemade hot fudge and peanut brittle. The atmosphere was nice, and our server was great. I have to say I will defintely go back."
---
Martin Cooks.
346 Connecticut St.
(in the Horsefeathers Market & Residences, at Normal Ave.),
West Side (City of Buffalo).
259-9306.
[GOw, 5/19/15] says: "Turning 55 is a good enough reason as any to have a new culinary adventure. We chose Martin Cooks, and arrived for the 6 P.M. seating last Thursday. The meal is priced at $65, with optional wine pairing for $45. I decided to imbibe, and J just had one glass, because someone had to be responsible and drive. We did see the menu ahead of time on the website, and it centered around the mushroom. This was good news, because we both enjoy mushrooms. The idea here is innovative, intimate, and involved. We thought the idea of eating with 10–12 others in an open-kitchen concept was interesting. We enjoyed getting to know the couple sitting next to us, but there is no pressure or expectation to do so. Being a congenial sort of guy and having already enjoyed a happy-hour cocktail, I did mingle with the other diners before the start of the meal.
The meal: I do not think that there were any misses. We started off with a rich, mushroom soup; I could have used a cracker or piece of bread, but it was very tasty. The mushroom risotto was the best I've had. The strip steak with mushroom puree and what I thought were potatoes were very good. They did not ask how you want the steak prepared, and I am guessing that everyone was served medium. I prefer medium rare, but this is a quibble, and, with Martin serving all meals at the same time, this is probably done for timing. The potatoes were actually what I believe to be Jerusalem artichokes, but I'm not sure. Ricotta cheese cake with a nice little biscotti perched atop was a nice end to a fine meal.
The service: It is a cool set up, with Martin meeting guests and 2 waiters helping; he also had a kitchen helper. Martin is serious about his cooking, and really focuses on each plate. I did interrupt him enough to buy him a drink, which he did not charge me for. The waiters were knowledgeable about each course and desribed the wine pairings. There was no pressure for us to leave to make way for the next seating. Price for 2 meals, one wine pairing, and one glass of wine, with tax but not tip, was just south of $200. This is more than what we would normally spend, but we figured that we had a private chef preparing a special meal just for us and a few friends."

[WHN] said:

[12/15/14] "We had lunch with four friends at Martin Cooks on Friday, after a morning BPO holiday concert at Kleinhans. G and three others had Bolognese, which she now rates as slightly better than her previous favorite at Curly's. A vegetarian in the group had kitchari, an Indian dish that I had never heard of, made with quinoa, raita, egg, and pepitas. He loved it, and was doubly impressed by Martin Cooks and Horsefeathers Market, which he had never been to previously. For my lunch, I had a 'rice bowl': a Korean-style, barbecued spare rib, served over rice, with a poached egg, kimchi, and baby bok choy; it was delicious. Since Martin Cooks doesn't take reservations for lunch, we had to wait a few minutes, but everyone agreed that it was worth the wait."

[1/18/14] "After a morning BPO concert at Kleinhans, we went to Martin Cooks for lunch with another couple. Unfortunately, everyone ordered the same thing—bolognese with rigatoni—so this review is one dimensional as far as the food, but the bolognese was delicious. G and I had asked for a shared chopped salad, but when we saw how large the pasta portion was, we canceled it. (Our server had not put in the salad order, thinking ahead and knowing we might not want additional food.) Martin, the chef, came over to ask how our meal was, and everyone told him that it was excellent. He said that the recipe, using ground veal and pork, came from a chef whom he met in Montepulciano, Italy, a few years ago, and that he has used it ever since. For anyone wanting to try Martin Cooks, but not wanting to spend $60 for the multi-course dinner menu, lunch is a good starting point. Other lunch menu items this week included kielbasa and beans, scallop club sandwich, porchetta on a baguette, the aforementioned chopped salad with sopressata, vegetarian chili, and other dishes. Prices ranged from $10–$13. The service was excellent, too."

[10/6/13] "Martin Cooks opened in May, and serves a 'chef's choice' dinner Wednesday through Saturday, and lunch Tuesday through Saturday. Dinner seating is limited to 12 diners, seated at the bar, facing the open kitchen (although, when we went on Saturday, 10/5, there were 14, because there was a group of six seated on both sides of the bar). There are two dinner settings, at 6 and 8:30. I read somewhere that the number of courses and the price can vary, but Saturday night there were 5 courses, including dessert, for $60. Optional wine pairings were $40. I believe that there's a menu from which lunch items can be chosen from 11–3, as well as table seating at lunch. When G and I arrived, we were greeted by the host, Jim, and offered a sparkling Segura Viudas Cava from Spain. Jim told us that the dinner that evening would be vegetarian, which, I must admit, was somewhat disappointing. But my initial disappointment was quickly overcome when the food service began. Our first course was a creamy celery-root soup, which was excellent, accompanied by 2011 Alta Vista Torrontes, from Argentina. I've never heard of the white torrentes grape or wine, which I learned is indigenous to Argentina, but it was perfect with the soup. Next came 'potato salad', a variety of small potatoes, served warm, plus some creamy mashed potatoes, with crème fraiche and smoked steelhead-trout roe. Accompanied by 2012 Chateau Berriere Muscadet from Loire, it was delicious. The next course was eggplant peperonata, sautéed eggplant, topped by bell-pepper slices and baby tomatoes, with a hint of garlic, with ricotta. The paired wine was white—2011 Michele Chiara Fiano di Avellino, from the Campania region of southern Italy. It was another excellent dish and a perfectly paired wine. The main course was homemade spaghetti with bottarga, which Jim said was dried roe from either red mullet or tuna. I had never heard of, or eaten, bottarga, but Jim said that it was very rare and very expensive. It had a somewhat cheesy taste, not at all fishy. With the spaghetti, we had the first red of the evening, 2011 Valerio Calidio from the southeastern Italian region of Molise, made from the Montepulciano grape—another winning combination. Finally, for dessert, parsnip cake—somewhat like carrot cake—with cardamom ice cream. Although I have had cardamom in Indian dishes, I've never had ice cream made from it. It was wonderful, and the paired wine, a 10-year-old Taylor Fladgate Tawny port, was delicious, even though I'm not usually a fan of port. (To avoid misunderstanding, Taylor Fladgate from Duoro, Portugal, should not be confused with the American Taylor Wine company.) It was an amazing meal, with excellent wines and great service, and we will certainly return."

[AMB, 7/26/14] said: "We've eaten a number of times at Martin Cooks since they opened. I think that it has been consistently the most creative, as well as the best-prepared, food that we've had in the past year. For the seated dinners (primarily at the bar, where you can see the food prepared, though there are some tables), menus are fixed for an evening (I think that they vary by week), with a number of pre-determined small courses. There is a wine pairing (optional) and a full bar (they make their own bitters). This week, we experienced chilled cucumber soup; a beautiful and delicious presentation of beets (a checkerboard of cooked beets, a beet foam, a baby beet) dressed with balsamic vinegar and a basil-flavored ice cream (amazing); a lobster-stuffed crepe; sliced duck breast with a mushroom-flavored waffle and blueberries; and a berry and lemon trifle (topped with whipped cream and pop rocks!). Every course was wonderful. Other dinners have been completely different menus, but terrific as well. We've also had a 'light' meal of cheese and some cured meats at the side bar (good before the Philharmonic—you can park on Normal and walk to both), and recently tried the Wednesday-evening appetizer-and-wine-tasting (buffet of rather substantial appetizers, cheese, etc., along with 5 large-enough glasses of wine). I've also had them cater a small party (where we had the same bolognese mentioned by your other reviewer—really delicious and, I believe, available for take-out). The atmosphere is fun, the food is special, and the drinks are good—a perfect combination!"
---
Mary Claire's.
243 Buffalo St.
(at its intersection with Pine & Elizabeth Sts., south of Prospect Ave.)
Village of Hamburg (Town of Hamburg).
649-8020.
[6/12] Given 3½ (out of 4) pennies by Anne Neville, Buffalo News "Cheap Eats" restaurant reviewer.
---
Mattina's Pizzeria.
3744 Delaware Ave.
(between Sheridan Dr. & Brighton Rd.),
Elmwood North (Town of Tonawanda).
877-5949.
Reviews from more than 10 years ago:

[TMr, 11/04] says: "I have always really enjoyed Mattina's wings, especially the BBQ variety. The pizza is also good, though it tends to be too dark on the bottom for my wife. I've not had any trouble with service until recently. Back a few months ago (actually, the same weekend as the wing festival downtown), I called in an order that included pizza, BBQ wings, and a chicken taco. I arrived just a bit early from the 20 minutes I was told it would take to complete the order. The pizza was done, and the wings came shortly after. However, the taco was late. When it finally came another 20 minutes later, it was unceremoniously dumped on the counter with a grunt of "there you go" from the guy that served it up. I found out that "the guy" was the manager for the night, which surprised me, given the fairly rude way in which he was treating me and the other customers. Given that I normally don't order tacos, I asked if there was something about them that took longer to prepare (so I would know in the future). He told me very curtly that they were busy, so it took longer. I responded by telling him that in the 20 minutes I was there, I only saw about 4-5 other customers come to the counter, so clearly the issue was not that they were busy. Most of that time, I saw the employees standing around chatting with each other. He obviously didn't like that I was calling him on this fact, and told me essentially to take my food and leave. I replied by suggesting to him that I would have preferred that he give me the real wait time on the phone so I would not have had to wait 20 minutes in the restaurant (after the original 20 minutes I was told) to get my food. He then flatly told me to leave, turned and walked away. I told him that I was the customer, that I had a valid and reasonable question, and to not turn his back on me. He responded by telling me to leave, or he would call the police! Apparently, Mattina's believes that their food is of such exceptional quality that they need not provide any customer service whatsoever and, in fact, can act in an abusive manner. Given the wealth of other pizza joints in the area, I think they need to rethink that policy. I can tell you that I will never return to this restaurant or any of their other locations as long as I live."

[MEL, 7/98], based on a tasting at the Italian Heritage and Food Festival, says: "The sheer awfulness of Mattina's pizza motivated me to send [you] this e-mail. The pizza has an unspeakably bitter taste that I cannot describe; I can say only that it is easily the worst pizza I have ever had outside the South."
---
May Jen.
47 Kenmore Ave.
(at Windermere Blvd., near University Plaza, just northwest of the UB South Campus on Main St.),
Eggertsville (Town of Amherst).
832-5162.
Cantonese & Szechuan.

[LCo, 5/08] says: "I was really disappointed with my recent visit to May Jen restaurant. I tried the Vegetable Tempura to start. Tempura is supposed to be light and crispy. This tempura was heavy and chewy, almost like battered onion rings but not as tasty. It was served with a heavy, sweet-and-sour sauce that would have overwhelmed the tempura even if it had tasted good. For entrees, I tried the Bean Cake in Hot Sauce (Vegetarian Style) as well as the "house specialty" Yu Sheng Style Fresh Eggplant. The Bean Cake in Hot Sauce wasn't very remarkable, just your typical squishy tofu simmered with hot sauce and scant vegetables. If only they had fried that "bean cake" with as much vigor as the tempura! The Yu Sheng eggplant did have a sweet and tangy garlic sauce that tasted good, but the eggplant was stewed to death. May Jen doesn't seem to be giving any special consideration for "mouthfeel". I don't think I'll be going back. The food I had didn't taste good, and the rest of the menu's vegetarian options don't seem any more appealing."

Reviews from more than 10 years ago:

[CJH, 10/02] says: "I am from Hong Kong, and my taste buds are suited for South-East Asians. I can't believe how nasty the food tastes here at May Jen. Not only the food is nasty, but their service is bad too. What makes a dumpling at May Jen? Thick pancake-like wrappings for the outside, and dry, nasty, frozen meat on the inside. What makes a real dumpling? Thin wrapping with a little chewy and teeth-bouncing feel for the outside and delicious, juicy, fresh meat on the inside. Fried rice is just like MSG plus salt plus last night's vegetables plus tons of soy sauce and rice. This is not Chinese food but some sort of food you serve for people you don't want to come again. Never ever step foot into this place. Worst experience and worst food ever. I'd rather have you buy yourself a real Chinese cookbook imported from Hong Kong. Please. Don't torture yourself."

[GI, 9/02] says: "This is by far the best Chinese food that I have ever eaten! Each dish is visually a piece of art and can be customized for desire. The wait-staff is very friendly as well as professional. The atmosphere is very clean and peaceful. Thank you May Jen for always providing me and my company a wonderful place to dine."

[JKu, 7/02] says: "I have a few words of advice when passing by May Jen: DO NOT ENTER. I have actually never had bad Chinese food, until I ate at this establishment. I ordered the Sesame Chicken, which in my experience is pretty popular at any Chinese restaurant. Well, when I took my first bite, it tasted as if they had never even made the dish before; it was that terrible. I will never go there again, and neither should you."

[HS, 11/99] says: "Your restaurant guide has been very helpful in the past, usually pointing towards a good meal in Buffalo. However, I must add my input on a recent trip to May Jen/University Plaza. My wife and I had quite possibly the worst Chinese meal ever. The seafood with mushrrom snow-caps, etc., tasted like Birdseye frozen vegetables in a watery slurry sauce with a chunk of imitation lobster. The chicken lo-mein: 75% onions, 20% chicken, and 5% La Choy crunchy noodles. I hope you get a chance to re-visit this restaurant. May Jen presents [itself] as a very clean and elegant restaurant, but the food leaves a lot to be desired. The wait-staff did not even care to ask why a majority of our dishes were untouched. I hope you pass this on to your faithful readers."

I [Bill] used to think this was far superior to its more elegant sibling, now closed, formerly in the Allentown/Elmwood Ave. area, but my last meal here was not as good as my last meal at the Elmwood Ave. location; maybe they've switched chefs. Outdoor dining in summer.

[MEL, 2/98] says: "One of the area's better Chinese places at both locations."
---
Mayback's Deli.
1598 Niagara Falls Blvd.
(just north of Glenalby Rd./Romney Dr., between Brighton/Maple Rd. & the Youngmann Memorial Hwy./Rt. I-290),
Green Acres (Town of Tonawanda).
835-0115.
They do take-out, too.

[TMa, 4/08] says: "I felt compelled to write up Mayback's because I find myself ordering lunch from there on a regular basis. Their service is fast, and their menu includes lots of lunchtime staple items (fries and onion rings, as well as mixed veggies, deep-fried mushrooms, poppers, and excellent wedge fries). They serve all kinds of sandwiches, from the typical (BLT, tuna, ham) to the not-so-typical (cappicola, filet of fish). Their fish sandwich is a huge hit here in my office, and their BLT is top notch—their bacon is substantially crispier and juicier than anyplace else I usually order lunch from. They also have decent pizza and tacos, as well as chicken wings. Essentially, they have all "standard" lunch fare and then some, and it's all really well done. They make their own gravy, and, while it's not available every day, it's an outstanding garnish for their wedge fries."
---
McDonald's.
Numerous locations; click on this link for store locator.
[RJS, 1/12] says: "I noticed that your site doesn't have many reviews/comments of local/national fast-food places. Given the economy, diners spend more of their dining dollars in such places. Here are are short-form reviews/commentaries of the major fast fooders available locally. McDonald's (many locations): Fries overrated (edible only when hot); never order small fries (they're usually sitting under a warmer for long periods). Best value #1: double cheeseburger (order with something missing to get a fresh one). Best value #2: yogurt parfait. Best morning values: sausage McMuffin without egg and good, inexpensive, orange juice. Tips: order soft drinks with no or light ice, and order burgers without one or more of the condiments (burgers will be 'fresher'). Worst items on menu: chicken, salads, eggs, and that rubber-like slice of on an Egg McMuffin. Did you know that a small McDonald's soft drink with no ice can have as much liquid as a large McDonald's soft drink with normal ice?"
---
McKinley Mall.
3701 McKinley Pkwy.
(between Milestrip Rd. & E. Highland Pkwy, east of Blasdell),
Town of Hamburg.
824-0462.
---
McMahon's Family Restaurant.
1849 Grand Island Blvd.
(south of Webb Rd. & Whitehaven Rd.,
north of Staley Rd. & Grandyle Village,
in the center of Grand Island),
Town of Grand Island.
773-9707.
[JKl, 9/5/14] says: "I'm surprised and yet not surprised that this place hasn't been reviewed on your site yet. Living in Grand Island, I've heard a lot of people talk about McMahon's. They have very limited hours and are only open for breakfast and lunch, so I had not had a chance to swing by in the several years that I have lived on the Island. Well, I did swing by for lunch one day and will never be back. Sorry to be harsh, but this place gave me the biggest case of the creeps that I have ever had in a restaurant. I am not one to judge too much on aesthetics (for goodness' sakes, one of my favorite fish-fry places is the totally divey Wiechec's!). But, during my visit to McMahon's, I seriously looked around several times thinking that I had to be on some kind of hidden-camera show. The tables were sticky; there was duct tape on the seat cushion; there were no-name condiments on the table. But that wasn't the worst of it. It was the employees/family members who were there. I'm not even sure what most of their jobs were, since they were just sitting there in the front of the restaurant, watching me as I ate, not apparently doing any real work. It was so awkward and uncomfortable. One of the female workers was on hold with the Social Security Office and left the phone on speakerphone for over 15 minutes, while I sat there and listened to the hold messages. Yes, right out in the front of the restaurant. Then she started talking about her personal issues loudly with the other employees/family members who were there. They started yelling back and forth at each other. It was just so incredibly awkward and uncomfortable. Also, no one who 'worked' there looked overly hygienic, and I honestly was hesitant to eat my food after peeking into the kitchen and seeing the cook working. As for the food: I had a chicken-finger sub and onion rings. The toppings were just kind of tossed on there, and it tasted like a sandwich that I would make at home. The onion rings were somewhat mushy. Nothing special. I was planning on sitting and relaxing for a while and reading a book while on break, but, instead, I got out of there as fast as I could, and read in my car instead. Dirty, uncomfortable, awkward, and the food mediocre at best. I don't get what all the hype is with the other Island residents. Then, again, we have a terrible lack of great restaurants here, other than a choice few, so maybe their standards are lower? We end up driving off-Island for most of our eating-out needs, and it looks like it's going to stay that way. (Other than the The Village Inn, which we loooooove, and, of course, Adrian's Custard and Beef.)"

I [Bill] would like to hear from other Grand Islanders, and from [JKl] about Adrian's (for which we have not received any reviews). For reviews of other Grand Island restaurants (even positive reviews :-), link here.
---
McPartlan's Corner.
669 Wehrle Dr.
(at Beach/S. Forest Rds.),
Maryvale (Town of Cheektowaga).
632-9896.
[AFN, 3/10] says: "I went to McPartlan's with some friends for corned beef and cabbage on St. Patrick's Day. I had not been there before. The food was good, but there's not much ambiance."

[PT, 11/08] said: "Some friends recommended McPartlan's for fish fries. We went there for lunch. The fish fries were delicious, but the place, and the very elderly clientele, reminded us of a nursing home."
---
Medici House.
634 Main St.
(at the northeast corner with Riley St.,
west of Church St. & Pine St./Olean St.,
east of Maple Rd.)
Village of East Aurora (Town of Aurora).
652-0341.
In the former location of Tantalus, with the same phone number.

[WHN] says:

[6/6/15] "Last night, we met friends for dinner at Medici House. There was a private function in their main dining room, and the small dining area near the bar was crowded and noisy. However, on the way to the village parking lot behind the building, G noticed a covered patio, so we asked to be seated there. It was a pleasant surprise, because none of us knew that they had an outdoor patio. We ordered a bottle of 2010 Renieri Brunello di Montalcino. When the bottle arrived, a sticker, said that the wine was rated 95 (out of 100) by Robert Parker, so, at $27, it was a real bargain and an excellent wine. G and one friend had scallops, while our other friend had pork tenderloin. I had cassoulet from the nightly specials menu, which, according to the menu, combined pork, andouille sausage, and duck with the usual white beans. Except for some bacon, there was no pork or sausage, and the beans were mushy, but the duck leg was delicious. Next time, I will stick with the Italian dishes that Medici House does best. The others enjoyed their meals, and, in fairness, so did I, but it wasn't as expected or advertised."

[12/30/13] "Last Friday, after a movie, we went to Medici House for dinner. I called ahead when we were leaving the theater, and we were seated right away, when we arrived about 20 minutes later. We ordered a bottle of 2011 Tuffo Valpolicella ($25) and started with house mixed-greens salads ($4) with house balsamic vinaigrette. I asked for crumbled bleu cheese on mine, which was added at no charge. Fresh Italian bread was served with an olive oil and herb dipping sauce. For her main course, G had chicken torchio ($17.50) tossed in a creamy garlic sauce with peas and pancetta. G asked that the pancetta be omitted, and it was. I had to look it up, and learned that torchio is a torch-shaped pasta. For my main course, I had shrimp fra diavolo ($21.95)—four jumbo shrimp served over squid-ink pasta, with a spicy tomato sauce. Nearly every table was full throughout the evening. Our meals were excellent, and service was very good."

[6/17/13] "G and I had dinner at Medici House, formerly Tantalus, on Friday, 6/14. Neither of us had been to either Tantalus or the recently opened Medici House, which features Tuscan cuisine, according to its website. G received a mailer with buy 1 entree, get 1 free, so we decided to try it. They only take reservations for 6 or more, or for 'special occasions', presumably birthdays, anniversaries, etc., which I learned when I tried to make a reservation. But they do take 'call-aheads', so I called ahead for a table, and we were seated promptly when we arrived. The restaurant is in the location of the former Tantalus, under the same management. In fact, they have two menus, one of which has dishes marked as 'Tantalus favorites'. The extensive menus have items ranging from pizza and burgers to pasta, meat, and seafood entrees, with so many choices that it takes a while to absorb. We ordered a bottle of Hess Select Central Coast Cabernet, for $26. Most of their wines are very reasonably priced in the $25–$35 range, although they do have some higher-priced ones, ranging up to $150. Fresh Italian bread was served with olive oil and balsamic. I ordered a house salad ($4) of mixed greens, cherry tomatoes, and red onion, with creamy dill dressing; the dressing was delicious. G skipped the appetizer, but ordered shrimp scampi with capellini tossed in a very light tomato and garlic sauce ($21). She ordered a side of rapini, which never arrived and was removed from our bill. I had wild boar tenderloin over tagliatelle in a very rich porcini-mushroom cream sauce ($18). Most entrees are in the range of +/- $20. Both meals were excellent. With bare wooden floors and high ceilings, the restaurant is somewhat noisy, but tolerable. It's very large, with a separate bar area, with table seating, and nearly all tables in the dining room were occupied. Excellent food and good service at a reasonable price. We shall return soon."

[DJM, 8/19/13] said: "I recently dined here with Girlfriend. Nothing was bad; nothing was great. In comparison to this restaurant's former identity, I'd say that the food has fallen off a good amount. Started with their soup of the evening, which was Brazilian shrimp coconut bisque. The bowl had a substantial amount of near-flavorless, dime-sized, canned shrimp. I did not detect a hint of coconut, and the seasoning was quite bland. It 'wasn't bad'. We then split a mini pizza; it consisted of spinach, bacon, and a healthy dose of feta, atop a crispy thin crust—this was the star of the evening. My entree was panko-crusted cod, and Girlfriend ordered pasta sacchettini in vodka sauce. The cod was cooked well, but lacked flavor, as did the side of greens that accompanied it. The other side on the plate eludes me at this time; suffice to say, it wasn't memorable. Unfortunately, the seasoned aioli-tartar sauce was the highlight of the plate. While good, the sacchettini was quite one-dimensional and lacked any real pizzazz. Both of us agree that flavoring and seasoning were the major drawbacks of our meal. Service was good, the food wasn't bad, and we'll probably be back, except with much lower expectations than our previous visits to 634 Main St."
---
Melting Point.
• Facebook page
244 Allen St.
(at College St.,
just before Allen St. turns into Wadsworth St.,
west of Elmwood Ave.),
Allentown (City of Buffalo).
768-0426.
[EKo, 7/31/15] says: "Melting Point had been on my list of places to check out for a while, and I made it over there after work today. Simple and to the point—grilled-cheese sandwiches and soups of the day. Now, cooking a grilled-cheese sandwich is pretty simple for most of us. But what you're getting here, even with their basic American-cheese sandwich, is one that's noticeably better than what you could do yourself. I'm not a very adventurous diner, so I had one of the 'classic grilled cheese' sandwiches and also the #3. The #3 is built with larger and thicker slices of bread and three kinds of cheese. With all that heft to it, it was very filling. Anyone can make something more complicated, so I'm always impressed when someone does something simple, and everything is done just right."

[LBo, 4/9/14] said: "Cute little storefront nestled in a great mixture of other shops. Sign is sufficient to announce its presence or identify its location. Hours are clearly posted on menu and website, though I don't believe in a location visible from the street. First impression upon walking in was good. Reception-ordering area was clean and presentable. There were 2 hi-top tables and a counter facing the street, so about 8 seats total. Very high ceilings—about 14 feet—and exposed walls, for a modern, urban appearance. The prep area was visible, and appeared clean and simple. The menu seems just right: brief and simple for rather simple fare, with just enough edginess. There are 13 sandwiches total, including the classic American cheese on white. There seems to be adequate opportunity for customizing, if it suits your fancy. I had the No. 3 (basic, with 3 cheeses), and my wife had the No. 72 (ricotta, portabella, eggplant, spinach, sun-dried tomato). We also ordered a couple classics for our little one, and we selected a quart of one of the two choices of soups. We were told it would be 10 minutes. The great location helped pass our wait as we wandered to a couple nearby stores to pick up dinner beverages and scope our neighborhood. The sandwiches were very much enjoyed; the soup was also very tasty. To me, the highlight was the bread: Nothing exotic, but it was thicker than average sandwich bread and had a fantastic chewiness that made for a great texture. All in all, we'll be back. Rather basic fare, and it appears that they've done it well. I imagine that it would be particularly good after a couple rounds across the street at The Old Pink!"
---
The Melting Pot of Buffalo.
Walden Galleria,
Town of Cheektowaga.
685-6358.
Part of the chain.

Online reservations available via OpenTable.com.

[KaB, 11/09] says: "We went to the Melting Pot on Sunday night [11/1/09] after a movie. We were a little early and were asked to wait at the bar. My husband had a chocolate fontini, which was excellent. We were seated promptly, but our waiter definately had a bit of a superior attitude, especially when we chose not to order the 'Alpine Night Out' at $80/couple minimum. The Night Out included appetizer fondue, salad, entree fondue, and dessert fondue, which was too much food for us. We asked questions about the entree selections, because we did not understand how you could have cedar-planked salmon fondue. Isn't cedar planking a cooking method? After ordering, our salads were quickly delivered to the table. We then waited over 20 minutes for our entrees to arrive. I can understand when they are cooking the meal, but, when plates of raw food are delivered to your table, why did we have to wait? My husband's order was supposed to have filet mignon, sirloin steak, shrimp, chicken, and 'cedar planked salmon'. It only had the filet and shrimp. When we questioned the waiter, he argued that this is what was ordered. When we pointed out, why would we ask about the salmon and not order it?, he walked away. He came back and dumped a plate of salmon in front of my husband and left. No sirloin or chicken were added. The food itself was excellent, and the sauces were very good. The side of red potatoes needed a lot of cooking time, and eventually we gave up on them. Our waiter never returned to our table. Eventually, we were forced to hunt down the hostess for a refill of our water, and she alerted the waiter to check on us. The bill, when it arrived, reflected the cheaper entree that we were served. Overall, I would not be in a hurry to return to the Melting Pot, but I would not recommend that you avoid the resturant based on one bad server."

[HPK, 3/09] said: "Good; my only comment is that this is not a place for large groups. For a small, two-person, maybe three-person, dinner: no problem. More than that, it's too hard to keep reaching over everything to get to certain foods and the pots that cook things. Makes for a very confusing, chaotic experience."

[MTe, 1/09] said: "I had a less than satisfying experience at the Melting Pot on a recent visit in Jan. 2009. I should say that I am not a chain-restaurant type of person, but my friend wanted to eat there. We did not have the full 4-course experience, because it sounded like too much food for 2 women, and the thought of having raw meat on the table to cook myself was not appealing. So we had a cheese fondue (traditional gruyere), 1 salad (tomato and gorgonzola, which was OK but somewhat overdressed), and a milk-chocolate fondue. Along with a bottle of wine (I was pleased to find a Konstantin Frank chardonnay), the bill came to $95, not cheap. The actual fondues were quite good. However, the bread was rather sweet, rather than a traditional baguette, which was disappointing. More disappointing was the fact that the chocolate fondue came with a couple small pieces of banana and strawberry and a lot of extremely sweet stuff like Rice Krispie treats and marshmallows! It was far too sweet for 2 adults to eat, so we didn't finish the chocolate, even though it was very good. I don't know if they would give you just fruit, but that would have made the chocolate fondue much more enjoyable. The service was not good at all. The extremely young waiter kept interjecting himself into our conversations, popping up multiple times to ask if everything was OK, but never once refilling the wine glasses, and refilling the water only when asked. The decor was very stark and modern, not what I would have expected given the country-French type of food. I would not be eager to return."

[RA, 7/08] said: "Having visited two other locations of this fondue restaurant chain, my wife and I were excited to find and try one close to home in Buffalo. We started off with the Cheddar Cheese Fondue, which was prepared at the table and was flavored with beer and garlic (there is a ceramic cooktop built into the table). It was accompanied by breads, carrots, celery, cauliflower, and apples to dip. The apple dipped in the cheese fondue is the best! Our salads came out as we were finishing the cheese fondue: Spinach and Mushroom salad for my wife and House Salad for me. For our entrees, my wife had the Seafood Trio (shrimp, scallops, and tuna), and I had the Teriyaki-Marinated Sirloin. We chose the Bourguignonne cooking style, which means we fried everything there at the table in canola oil. There are other cooking-style choices that include different variations of wine and broth to cook your food in. Our entrees came with potato wedges, broccoli, and mushroom caps, along with dipping sauces, batters to dip the meats and veggies in before you fry them, and a cream-cheese-and-herb blend (you stuff the cream cheese in a mushroom cap, dip it in batter, and fry—my wife's favorite). We ended the meal with a Dark Chocolate Fondue flavored with Grand Marnier. We were served brownies, Rice Krispies treats, strawberries, bananas, cheesecake, and more to dip and drizzle with the chocolate. All the food was fresh and delicious, and you can only blame yourself if it's not cooked right. The whole meal took about 3 hours; worthwhile for the unique experience. The Melting Pot has an extensive wine selection that is on display at the restaurant. Besides waiting for water glasses to be refilled, service was good. All in all, we had a great evening, and we are really looking forward to going back! (Bill Thanks for this great website. It is a great tool. If it had a web browser, it would probably be my homepage. Thanks again." (And thank you for the kind words. :-)
---
Merge.
439 Delaware Ave.
(at Edward St.,
south of Virginia St.),
Allentown (City of Buffalo).
842-0600.
[FS, 1/25/15] says: "On Friday, January 23, 2015, we went to Merge because their food is so healthy. We walked in without a reservation and were told that it would be a 45 minute wait. We went to the bar and had a delicious Whale by Community Beer Works; it was an outstanding brown ale that tastes like a porter. We enjoyed the roots rock band that was playing; I thought that they sounded a little like the Grateful Dead. We got seated after about 20 minutes. The soup special was cream of celeriac with dill. How many restaurants have that? It was wonderful on a cold evening. We both ordered from the special menu. My wife had the crusted steelhead trout with green beans and black rice, which she really enjoyed. I had the maple-bourbon chicken with dale and oven-roasted purple potatoes. The chicken just fell off the bone and had a mild sweetness that was a nice foil to the kale. My wife had chocolate mousse for dessert, and I had raw chocolate frangipone with coconut. The desserts were intense but subtle. We think that Merge is awesome: healthful and delicious."

[WHN, 4/19/14] said: "Last night, Friday, 4/19, we had dinner at Merge. G had been there before, with a vegetarian co-worker, and thought it was excellent. She has been saying that we should go there for several years, but I was hesitant to try it because of their vegetarian-vegan orientation. But she assured me that they also had seafood and chicken dishes, and, while I have had wonderful vegetarian meals at the now-defunct Palace of Dosas and at Martin Cooks, I was hesitant to try Merge. When we arrived for our 6:30 reservation, there was a musical trio (bass, guitar, and drums) setting up. We hoped that the music wouldn't be too loud, and it wasn't. The music was a mix of soft rock, blues, and jazz, with the guitarist doing double- or triple-duty on harmonica and vocals. We ordered a bottle of Peter Lehmann Red Blend ($29) from the Barossa Valley of Australia (I believe that all the wines offered are organic), while we looked over the menu. Our helpful server, Kitty, answered our questions about various dishes, so we began with house salads ($6) of mixed greens, cherry tomatoes, cucumber, hearts of palm, and alfalfa(?) sprouts, with green-goddess dressing. Don't confuse their house-made dressing with the thick, bottled, green-goddess dressing that your mother or grandmother used to buy at the supermarket. This was a light vinaigrette that was flavorful and delicious. For her main course, G chose a small plate, shrimp risotto ($10): four large, sauteed shrimp, served over sweet-pea–saffron risotto, with savory tomato-coriander jam, which she said was wonderful. She also ordered a side dish of sauteed broccoli ($4), which we shared. For my main course, I chose a nightly special of sauteed swordfish ($22), served over coconut-purple sticky rice, topped with mango salsa, with carrot-golden beet-cabbage slaw. The swordfish was perfectly cooked, moist and tender, and the accompaniments added a myriad of flavors to the overall dish. Excellent! We decided to have coffee ($2) and a shared 'raw Sunday' (Merge's spelling) for dessert ($8)—a chocolatey cake made of dates, topped with soy-cashew 'ice cream', with sliced strawberries and chocolate sauce on the side. It was a delicious end to a great dinner, with service to match. We plan to return with friends in the not too distant future."

[BMcWS, 10/14/12] said: "We visited Merge on a Saturday night and had a reservation (highly recommended, because we've tried to walk in and couldn't get a table). One of us has a recently diagnosed gluten intolerance and lactose intolerance, so we were excited to come to an allergy-friendly restaurant. We started with some caramel steamed cider, which was tasty, but not very hot (their water was not cold either—I suspect that they believe that moderate-temperature beverages are healthier). We began with mac-and-cheese, which was good. Then we had stuffed potato skins that had a corn salad in them, topped with cheese (you could choose a vegan option for the cheese, if you wanted). These were really tasty: The potatoes were not very crunchy, but the corn salad was, so that gave the dish that texture. We had a caprese pizza and a flatbread with dates, green olives, and gorgonzola; everything was good. For entrees, we had coq au vin, which was really delightful and flavorful—a stand-out dish. A vegan Caesar salad was good, with crunchy, roasted, chick peas. A puff-pastry tart had grapes, cranberries, chevre, loganberry balsamic, and a pine-nut salad; the menu made it sound like these items were baked in the puff pastry, but they were just sort of placed on top and around it. The vegan alfredo was good; we ordered it with shrimp and gluten free pasta. It didn't really taste like alfredo, but it was a nice pasta dish. We also had side orders of gluten-free mac-and-cheese (very good) and truffled mashed potatoes (also good). The menu is clearly labeled, indicating what is gluten free and what is vegan (many items are both), and many items also have the option of being either if you ask (the vegan alfredo for example, and the mac-and-cheese can be made with gluten-free pasta). You can add chicken or shrimp to many items that are vegan, if you like. The menu also includes a handful of raw dishes to accommodate the raw-food movement, which is interesting, but didn't appeal to us. We did not order dessert, but there were about 6–7 choices that all sounded good. The service was slow, and we had two different servers at different times, which was confusing. We had to ask to get our leftovers brought to us—we had paid and were getting ready to go, and our server forgot. This is a fantastic place to eat if you have food allergies or sensitivities. It is a godsend to eat someplace where everything is clearly labeled as gluten free or not, and to go someplace where there are so many choices that are gluten free is wonderful."

[RHo, 4/11] said: "Merge has improved vastly since it first opened, and I highly recommend it. I've been twice recently and have plans to return in the near future. The seitan wings are excellent, and so are the sweet-potato fries. I also had the TLT—tempeh, lettuce, and tomato sandwich. The only other time I've had tempeh was the drumsticks that used to come with a Tofurky, and they were terrible, hence Tofurky no longer providing them. The tempeh in this sandwich was much better; it wasn't like bacon, but it was very meaty. The ciabatta roll completed the sandwich, and it was served with a lovely, mixed-green salad with a pesto dressing. (The sandwich is also available with turkey bacon instead of tempeh.) The red pepper and tomato bisque was also very tasty. Be advised that Merge has a healthy slant, so you're on your own to salt your food. Another in our group had the BBQ veggie burger, and enjoyed it. The other two ordered 'The Mission', which is a sandwich with chicken and fig. They both enjoyed it, and it was more than they could finish. If you're going for lunch, you'll have to order at the bar and pick up your own glasses, silverware wrapped in a napkin, and a re-used wine bottle full of water, and pick your own table. You pay at the bar, and they'll bring your food to the table. I went to Merge soon after it first opened and was not impressed. I kept hearing bad things and didn't return until I heard the chef from the now-closed Juniper had started working there. The first time I walked in after she started working there, I could almost immediately tell she made an impact. It used to be that Merge served food that wasn't bad 'for vegetarian food'. That wasn't good enough, but I guess it was enough to keep them from closing. Now the food is great, so great that you don't notice it's vegetarian. Don't be scared; they serve chicken and fish as well. It's a great space with a good ambiance & has a good, side dining-room for parties of 15–30 (and you can bring your own birthday cake). Went to a birthday party there, and folks all enjoyed the food and bar."

[AWr, 4/09] said: "My boyfriend and I recently went to Merge. I was thoroughly impressed. The atmosphere, right away, was delightful and relaxing; I had a headache, and was not at all uncomfortable by the lights or noise, and the waitstaff was particularly helpful and enthusiastic. We started with a bowl of the vichyssoise, which was excellent. I cannot tell you how delicious it was. The only thing that would have made it better was some more bread, though we did show up quite late and on a weekday night (an hour before closing or so). This was by far the highlight of our meal. Then we had the polenta medallions appetizer, because they were out of the Brussels mussels (the waiter told us that they're changing their menu for spring in a few weeks, and they didn't order any more mussels or something). That was also excellent. One other review here said that the tomato sauce was bland, but I thought the exact opposite—it was very flavorful. In fact, my boyfriend commented on how good it tasted, since we went at the beginning of April and he was impressed at the quality of tomato-taste at this point in the season. The mushrooms and polenta were also great, and it was topped with a balsamic reduction that was very good as well. He got the sweet potato calzone, and I got the chicken/brie/spinach/cranberry wrap, and we weren't too impressed with the main courses. The wrap could have used more cranberries (though they were generous with the brie) and some sauce, and the calzone was too doughy. Though I think that, after the amazing soup and appetizer, our expectations were high and unreasonable (seriously, that's how good the soup was). His calzone was served on a bed of spinach, which was very fresh and generously portioned. The dressing for that dish was also great: really flavorful. I had the mac and cheese, which was not the right choice—I should have gotten the sweet potato fries, which I saw at the table next to us after we were served. They looked delicious; just thick enough to not have the flavor of the sweet potato fried out of them, but not so thick that the middle wouldn't be cooked. The mac and cheese wasn't good at all, but I think I might have gotten the vegan version instead of regular, and there's really no comparing vegan cheese to proper, dairy-laden cheddar (sorry, lactose-intolerant folks and vegans). I got a beer, which was quite good. They also had a bunch of organic wines, by the glass and by the bottle, red and white. They also had an organic port or sherry (can't remember). I get migraines, and cannot drink any wine that isn't organic, and it's been hard to find a variety of good organic wines in Buffalo at places that aren't out of the price range of a graduate student, so I was so pleased to see how many they had. They had more organic options than I've ever seen at the Wine Thief, and they were inexpensive as well. I can't speak to the quality, but I'll be going back soon to check it out. I honestly gasped in joy when I saw the wine list, because it has totally been depressing to be unable to drink red wine when I go out to dinner—imagine, a(n aspiring) foodie who can't have red wine! But this place has so many options that any migraine-sufferer will find something they like that won't give them any pain. I fully recommend this place, especially the soups. I'll be going back soon. I really hope it does well, not only because of the wine list and soups, but also because it seemed like a place that was really dedicated to running a conscientious, ethical restaurant. They use local and organic food whenever possible (they even labeled one beer as "Local" to encourage people to order it), and they are dedicated to helping local artists. All in all, a wonderful experience!"

[AMSo, 2/09] said: "K. and I came to try out Merge on Valentine's Day. They opened back in January, but we wanted to wait until V-Day to make it special. Merge advertises their vegan (as well as gluten-free and some raw) cuisine, and that was pretty exciting for us. When we stepped in, we felt like we were in NYC or Toronto—it just looked so trendy and cool! They had a DJ spinning tunes, and wonderful art all over! K. got a soy latte, and I a soy mocha, which I thought was very good, but she felt the espresso tasted weak. We also ordered the vegan broccoli cheddar soup (the special), which was good, but didn't taste @ all like cheddar or have that type of consistency. It could have just been called "house broccoli soup" or something. Also, the itty-bitty heel of bread served with the soup was really hard! We joked a bit about if I'd lose a tooth if I tried to bite through it. We got the polenta medallions to share (the only vegan appetizer), which were good. I liked the mushrooms! We also ordered two of the lasagne, and thought that it was definitely a unique taste, although the consistency—crunchy—took me by surprise! The broccoli served with it was tasty—like it was sauteed with Braggs or something. It did look kind of puny, however, esp. when served over some limp spinach, which was stuck to the plate. We would have loved to see a decent serving of broccoli on the side or something more festive. For dessert, we were disappointed to find out the only vegan dessert on Valentine's Day was a peanut butter, Rice Krispy treat served warm (it was like a rounded scoop on a plate with a syrup garnish). Please, cake or pie next time! So many things can be made vegan and taste just as good (or better) than the "real thing". Maybe @ lunch time a lackluster dessert would have been OK, but on Valentine's you gotta give the vegans a dessert to luv. Anyhow, neither she nor I are planning to come back to Merge any time soon—it just wasn't the awesome experience we were hoping for, for $55 including a good tip to our waiter (and we were actually still kind of hungry after). I am intrigued by the Tease vegan cheese, so maybe we'll stop by sometime down the line to try it out, but, as a first impression, we thought that while the atmosphere and art were hot, our vegan dinner experience was not."

[KE, 2/09] said: "I've been twice to Merge, a new place on Delaware; once was for my birthday party. The atmosphere is great, and there is a lot of art everywhere, as well as a plethora of art supplies (markers, pencils, crayons, watercolors(!), etc.) and plain, white-paper placemats for eaters to get their creative juices flowing; they also have live music on stage, and screen movies nightly; they have also said they will be offering art classes). As of this writing, they don't yet have their liquor license, but it should be in any day now. The food is all organic and is mostly vegetarian or vegan. There are a couple of fish and chicken dishes. All vegetarian dishes are prepared on separate surfaces from the meat and fish. They seem better at the starters, wraps, and panini than the entrees. I've had a hot Ukrainian borscht as well as a hot vichyssoise, both of which were very tasty. They also have a sweet-potato-and-peanut-butter soup I'd like to try. They have a number of smallish salads to which you can add chicken, fish, or tempeh. For appetizers, we had the fried pickles both times (great—crunchy, and the dill in the batter brings out the dill in the pickle). I've also tried the fried ravioli (decent) and the pollenta medallions (swimming in a bland tomato sauce). Both times, I've been, they've been out of the Buffalo eggplant. I've also had the "tease" vegan grilled-cheese panini (with added tempeh). This was very flavorful, and the side of mac & cheese was actually penne with three melted cheeses on top. The second time, I had the ambrosia's lasagne, which was pretty disappointing: The pasta was very mushy, and I didn't think the whole thing was very flavorful at all. I also tried some of my friend's sweet-potato calzone, which was also on the bland side, even though topped with caramelized onions in balsamic vinegar. The others in my parties were also mixed, with the general consensus being that the starters and light fare were better than the entrees, which need more seasoning and perhaps they need to be rethought a bit. Still, the food is inexpensive, and the atmosphere is great."

[BK, 2/09] said: "This past Friday evening, a friend and I decided to try downtown Buffalo's newest culinary destination, Merge. The restaurant specializes in vegetarian, vegan, gluten-free, and raw food, but also serves as a venue for local musicians and artists to showcase their work. Neither of us are vegetarian/vegan, but we certainly appreciate the novelty of a venue specializing in this cuisine in the Buffalo restaurant scene. They just opened last month, so they're still in the process of ironing out a few growing pains; nonetheless, our overall experience was extremely positive. Upon entering, we were promptly greeted by a friendly waitress who was serving double-duty as hostess. We were directed to sit wherever we pleased and were immediately asked whether we'd like something to drink. Since they're still in the process of acquiring a liquor license, we both opted for water; however, they currently offer a variety of juices, coffees, and teas. The food menu contained a series of soups, salads, wraps, panini, and more substantial dinner entrees. None of the items on the menu were priced above $12, and vegan/vegetarian/gluten-free/raw items were noted as such beside the title. We both decided to start the evening with soup, which was served within minutes of being ordered. I opted for the "hearty chicken noodle", which was quite flavorful and certainly lived up to its namesake. My friend opted for the sweet-potato and peanut soup, which he also found to be quite tasty. For an appetizer, we ordered the "bruchetta trio", which consisted of French bread and a medley of dips, including olive tapenade, classic tomato, and artichoke/asiago. The classic tomato was forgettable, but the olive and artichoke-based spreads were quite palate-pleasing. For dinner, I ordered the "Sherri" wrap, which was comprised of Italian-marinated chicken, cranberries, brie, and spinach on a whole-wheat wrap. The portion was substantial, and the flavor combination proved delightful. The wrap was also served with a green salad, which was included in the cost as a side item. I also decided to order an additional side, macaroni and cheese (offered as regular, gluten-free, or vegan), which turned out to be the only disappointment of the evening. The regular version consisted of lukewarm penne, drizzled with bland cheddar cheese; unfortunately it was tantamount to something I'd expect out of a certain "blue box". My friend ordered the peppercorn-poached salmon, a gluten-free option. The dish was served with a dill-fennel risotto, asparagus, and a pink peppercorn and beurre roux. He found the dish to be well executed, flavorful, and worth the modest price of $12. I'm not sure if they serve dessert, as it wasn't listed on the menu or offered by the waiter. However, this really wasn?t a problem, as we had previously decided upon visiting nearby Chocolate Bar for an after-dinner drink. In the end, our overall experience with Merge was quite pleasurable, and the staff was extremely eager to please. Although the restaurant was empty when we arrived at 6, all of the tables (~15) were full by 7. We definitely plan on returning in the future, perhaps during an open-mic night or for an art class."
---
The Mess Hall.
717 Ridge Rd.
(west of South Park Ave.,
east of Victory Ave.,
1 block south of South Park
& of the Buffalo and Erie County Botanical Gardens),
City of Lackawanna.
827-1134.
Same owners as Brick Oven Bistro & Deli and Mulberry Italian Ristorante.

[RDM, 5/22/15] says: "I went to The Mess Hall for lunch on Friday, 5/22, with my parents. The service was professional and friendly, and the food was excellent. We all had a cup of the chicken-wing chowder. My dad and I thought that it was the most flavorful compared to the chicken-wing chowder that we've had at several other local restaurants; it was rich and creamy, with large chunks of chicken, celery, and carrots. My mother, however, felt that it was a little spicy for her taste, but she thoroughly enjoyed her beer-battered fish fry; it was a very large portion, so she took half of it home. My father really loved his pizza. His came with sausage, caramelized onions, and smoked mozzarella; I think that it was called The Firehouse. I tasted his, and thought that the onions and smoked cheese gave it a lot of flavor. I liked mine a lot, although it could have used the caramelized or smoked taste that my father's pizza had! Mine, I believe, was called The Football Sunday, and had onions, pepperoni, sausage, mushrooms, and hot cherry peppers, which, by the way, were very mild for hot peppers, which I enjoyed. We will be back again to try some of the wonderful-sounding burgers and sandwiches on the menu. Great place."

[WHN] said:

[4/4/15] "We went to The Mess Hall for dinner on Friday, April 3rd, our first time for a meal after our recent group event there. Their menu now offers many options, including sandwiches, salads, pizzas, burgers, and full dinners. We began with a bottle of Apothic Red Blend from California, and Italian bread with EVOO and butter. G and I both had New England clam chowder to start, which was excellent. Friday fish fries are ubiquitous in Buffalo, and The Mess Hall offers numerous options, both fried and not, including beer-battered, southern fried, buttermilk-battered, Italian breaded, and broiled with lemon-pepper or Cajun spices. I asked what the difference was between beer-battered and southern fried, and was told that the southern fried was crispier, so I went with that, and G had beer-battered. Both were very good, and included hand-cut French fries, and cole slaw with a garlic flavor, which is unusual, but it was good. Service was very good, and we will return soon."

[2/24/15] "The Mess Hall is a joint venture of the owners of Mulberry and Brick Oven Bistro. It's been open for about a month. On Monday, 2/23, we attended a private function at this new restaurant. Their Facebook page says that there is no dinner menu yet, that it's 'a work in progress', but some of the hors d'oeuvres and small-plate dishes were similar to menu items at both of the owners' other restaurants: an antipasto with spicy deviled eggs, cheeses, and salumi; delicious meatballs and sauce, a smaller version of Mulberry's baseball-sized meatballs; several varieties of pizza (more types of pizza are listed on the Facebook page); baby lamb chops; and spare ribs. All the food was very good, and we will return at some point in the near future. They are open for breakfast, lunch, and dinner, but maybe not all three meals every day. There is full bar service, too. It will be nice when they have a more definitive website with menus, and more info on the FB page. In the meantime, call first to check on opening times. There is a large front window on a track, so that it can be fully opened, if summer ever comes to WNY!"
---
Mezza Restaurant & Lounge.
929 Elmwood Ave.
(between W. Delavan Ave. & Bidwell Pkwy.),
Elmwood Village green section (City of Buffalo).
885-4400.
Lebanese.

[RHo, 5/12] says: "Last week [week of 4/22/12], I had lunch at Mezza with a large group from work. After a very nice dinner earlier in the month, I suggested it to my coworkers. The house fattoush salad is amazing; it has the house pomegranate dressing and crispy pita bits in it. I had the falafel the first time, and, at this lunch, I ordered the Lebanese wrap, because they were out of M'jadra (which I have never tried). The Lebanese wrap was even better than the falafel; the hummus inside really made the sandwich. Everyone enjoyed their food, from chicken souvlaki to pizza. However, the service was incredibly slow. There was one waitress and perhaps only one person in the kitchen. It took a long time to order and a long time to get our food. After the first 3 or so dishes came out, the remaining plates were brought to the table one at a time. It was brutal. Additionally, we only have an hour for lunch, and we were at the restaurant for more than an hour, plus our travel time. I would eat there again, but not for lunch on a workday. The bar and lounge area at Mezza is really lovely. I would really like to go back for drinks and mezza (sides) some time. The bar is gorgeous and has its own seating area on the ground floor. All the dining occurs on the second floor."

[BMcWS, 3/12] said: "The 4 of us got here early (5:30) on a Saturday night and were the first people in the restaurant. There's a bar/lounge, then you go up some stairs to an area with maybe 10 tables. The chairs are a bit tiny and uncomfortable, so we moved to a table where 2 people could sit on a bench. The menu here is all Lebanese, and it's pretty extensive. We ordered one of the platters for two to share. It included an amazing hummus dip with pitas, a huge salad, a garlic dip, a relish tray, and a plate with 2 beef kababs and 2 chicken kababs with rice, grilled tomatoes, and grilled onions. We also ordered chicken shawarma with zatar fries (fries with some olive oil, thyme, and sesame seeds on them). That came with a salad, and we added on a sampler of 5 hot and cold dishes for $8. For the sampler, we got two things that were like empanadas—one cheese, one beef—falafel, tabouleh, and a stuffed grape leaf. Everything we had was delicious. We loved the kababs, we loved the chicken shawarma, we loved the hummus. The salads were very sour, which might be the only thing we weren't raving about. We finished with a shared dish of rice pudding, which had a lovely little fruity flavor to it, and we tried the Lebanese tea, which was strong and bitter. The food was truly excellent, and it was fun to try so many things. The service was very good, as well. If the seating were more comfortable, we would be more likely to go back."

[BB, 6/10] said: "A very good experience! My partner and I visited Mezza Restaurant & Lounge for the first time last night, as did most people. The restaurant just opened, and it seems to have been enjoying the buzz surrounding it. After all, there are few dedicated Lebanese restaurants in the area. Mezza features an outdoor patio that faces Elmwood, and the interior is open, with an upper seating level and a few tables on the first floor across from the bar. We arrived closer to 10 P.M., which was fine because an earlier phone call had told me the kitchen would be open until 1 A.M.. I wasn't too surprised by the number of customers they still had. It was Friday night on Elmwood at a new restaurant, after all. A sincerely polite hostess immediately sat us at a table on the edge of the upper floor, looking down on the front door, the lower tables, and the bar. There were plenty of pleasant pictures hung around, so the walls could use a few more softer accents to absorb the sound. There was a rambunctious table nearby that helped the interior echo. Otherwise, it was quite nice, with terra cotta and slate tones balancing the color nature scenes on the walls. The decorative hookahs around also added to the atmosphere, and they really seemed to sparkle in the dimmer light (not too dim, of course!). Our server was very polite and knowledgeable about the content of the food itself. He had also been paying attention to the choices of other diners, as he offered a side of tzaziki for my falafel wrap, as some diners preferred more than was on the sandwich. I accepted, not because the wrap was particularly dry but because I know my own affinity for the spread. It was quite good, with large chunks of cucumber and just the right amount of dill sprinkled throughout. The falafel was spectacular, fried just enough to have a thin crust on the outside and nice and soft on the inside. There was also hummus inside, as well as the standard pickle and tomato. Quite delicious! I also enjoyed the stuffed grape leaves, Warak Anab. I often wish I could find cold, stuffed, grape leaves, but the warm ones were delicious, served with lemon for squeezing on the side. They were gently spiced and lightly creamy upon chewing. A basket of warmed pita triangles also arrived in place of traditional bread and butter. We approved. My partner had the Kefta Mashawi with a side of spiced potatoes. It came with fattoush salad, but as he is not a green-eater and I am not a meat-eater, he happily handed over his salad. The dressing was mild, but not disappointingly so. Too often with wild green salads, the dressing is overwhelming, and I can't enjoy the bitterness of the leaves, but this was just right. Along with the green peppers, cherry tomatoes, and slices of scallion were seasoned toasted pita chips. All the textures coming together were nice, and the pita helped balance the acidity of the tomatoes. According to my partner, the Kefta was delicious. He doesn't often eat Mediterranean foods, so it was a bit of an adventure for him, but, in this case, it was a safe adventure. Not many avid red meat eaters will deny themselves anything labeled as grilled meat on a skewer. He thoroughly enjoyed the spices in the meat, and the potatoes were very nicely cooked, too. The portions were so large that he could barely finish the first skewer. We opted to doggy-bag it, and I'm enjoying the other half of my falafel wrap for breakfast as I write this. A little dry after the refrigerator, it could definitely benefit from some tzaziki now, but I'm not complaining. The flavors are wonderful. As stated, our server, Daniel, was polite, knowledgeable, and truly wanted to make sure we were enjoying ourselves and our food. In fact, on our way out, we were going to tell the manager how pleasant our visit was. However, upon following her outside, we were confronted with a scene of some of the rowdier guests pouring an ice bucket over one of their own party. I was surprised, most pleasantly, to discover the manager to be a woman who would put her foot down on something like this, rather than apologizing profusely for providing the temptation of an ice bucket in the first place. It was refreshing to see a manager that managed both staff and patrons. All in all, our meal totaled to $30. One order of Warak Anab, one Falafel wrap, one Kefta Mashawi (with sides!), and water to drink. We look forward to going back when they have their liquor license, though I expect we'll spend closer to $45 for the two of us when that happens."
---
Michael's Italian Restaurant.
3011 Pine Ave.
(between 30th & 31st Sts., just west of Hyde Park Blvd.),
City of Niagara Falls (Niagara County), NY.
282-4043.
[4/4/13] Given 4 (out of 4) pennies by Anne Neville, Buffalo News "Cheap Eats" restaurant reviewer.

[CSS, 1/11] says: "I recently dined here on a Sunday mid-afternoon for some down-home, Italian, comfort food. Michael's is a small restaurant with several large booths, and it filled up very quickly as we ate our late lunch. There was a specials board with many items (all looked great), but almost none were vegetarian for my companion. Indeed, the red sauce was cooked with meat, so that eliminated quite a few options. Despite the setback, we were able to get two fresh salads, very simple, of lettuce and grape tomatoes, with a homemade, house, Italian dressing, and two gigantic plates of pasta: one gnocchi, perfectly cooked (hearty but fluffy), with garlic, oil, and spices, and one fettuccini Alfredo with a rich homemade sauce of butter, cream, and parm. They served DiCamillo's bread as an accompaniment, which is one thing I love about Italian restaurants in the Falls. Total bill came to around $23 for two entrées plus salads. Our leftovers made for a huge lunch the next day. The fast, friendly service and comfy booths were a plus. Definitely recommended."

Review from more than 10 years ago:

[AZG, 3/05] said: "The best family restaurant in Niagara Falls, hands down. Huge, deep-fried calzones, gnocchi with pesto and Parmesan, plus a zillion sandwiches, pastas, and pizzas. If "beans and greens" soup is on the specials board, enjoy an excellent version of this Italian classic. When you look at the prices, and look at the plates that the scampering waitresses are rushing to tables around you, it won't surprise you to notice people are standing, waiting for a table to open up."
---
Michael's Town Shanty.
2400 Clinton St.
(at Harlem Rd., just east of Buffalo/Kaisertown, north of West Seneca/Winchester),
Town of Cheektowaga.
824-6775.
Polish & American.

[1/4/13] Given 3½ (out of 4) pennies by Anne Neville, Buffalo News "Cheap Eats" restaurant reviewer.
---
Mickey's New Rise N Dine.
7600 Southwestern Blvd. (Rt. 20)
(between Sturgeon Point Rd. & Townline Rd., between Derby & N. Evans),
Town of Evans.
627-1353.
[11/11] Given 3½ (out of 4) pennies by Anne Neville, Buffalo News "Cheap Eats" restaurant reviewer.

[EBe, 12/10] says: "This is a new restaurant on Route 20 slightly north of Derby Road; I don't know what township this qualifies as, whether it is Eden, Hamburg, or another. [It's in the town of— as [MPo, 12/10] informs me—Evans.] This restaurant opened about a month and a half ago. Tiny little place with about 7 booths and a counter to eat at. Serves mostly American fare, breakfasts, sandwiches, burgers, etc. Prices are very reasonable. My mom and I have eaten here a couple of times, as it is the first stop from my house if we take a run to Hamburg. I've had a couple of things, from breakfast (pancakes, eggs, & ham) to soup. My mom has had several different things from omelettes to sandwiches. The food is fresh and well prepared with relatively large portions for the cost. Seating area is small, and it can be a bit busy (as it was today [12/3/10]). The coffee is fresh roasted at a place down on route 5 and is pretty good for the price of $1.05. There are not many restaurants that far south down 20, so location isn't bad if you're taking a run down to the casino or coming up from the Southtowns and looking for a good bite to eat. It will probably become a regular stop for me, due to the convenient location."
---
Mighty Taco. —WARNING: WEBSITE CURRENTLY MAKES LOUD NOISES!
123 Grey St.
(between Knox & Quaker Rds.),
Village of East Aurora (Town of Aurora).
714-5444.
1435 French Rd.
(south of Losson Rd., just west of Transit Rd.),
South Cheektowaga (Town of Cheektowaga).
656-0721.
1762 Sheridan Dr.
(at Delaware Rd.),
Paramount (Town of Tonawanda).
332-0324.
2021 Walden Ave.
(at Duke Rd., across from Walden Galleria),
Town of Cheektowaga.
681-3633.
2363 Delaware Ave.
(just north of Hertel Ave.),
North Buffalo (City of Buffalo).
871-8670.
5495 Sheridan Dr.
(in Williamsville Place, between International Dr. & Youngs Rds.),
"Greater" Williamsville (Town of Amherst).
565-1954.
9360 Transit Rd.
(north of Casey Rd.),
East Amherst (Town of Amherst).
568-1143.
Part of the (local) chain. Tacos, burritos, fajitas, "roastitos".

[RJS, 1/12] says: "A one-time drunken refuge that has become a pop culinary bastion of Western New York. No meat formula like Mighty Taco's has ever been placed in a taco shell elsewhere. Reputed to be a Cleveland Polish grandmother's recipe, the Mighty Taco stuff works for many people at 2 P.M. or 2 A.M. Surprisingly good is the vegetarian burrito (be it with extra cheese, two kinds of cheese, or a solid guacamole). You either love Mighty Taco or hate it, but I wish fewer people would like it, so the drive-thru lines would be shorter."

[BL] said:

[12/10] "We enjoy the Depew [South Cheektowaga] or East Aurora Locations on a regular basis, along with both Sheridan locations and the Transit Rd. near Casey Rd. location. We have tried the new Walden Ave. restaurant (old Krispy Kreme)—a bit large and airy in the winter. Probably good for bus crowds being near the Galleria Mall and Thruway. Mighty Taco in our opinion is fine. We eat there for fast-food moments, because the food is: tasty, not greasy, good-sized portions, cheap, nice facilities, and fast service. There is often a steady crowd. Lunch time, you find lines of people placing orders or using the drive thru. $11–$12 will feed the two of us. Once or twice a year, coupons are offered. We choose the super burrito, or mighty taco and chicken roastito or the taco-beef salad. We buy the chips, even though, as I mentioned in an earlier review, we are not too big on their moderately spicy salsa. I can handle it a bit more than my spouse, though we wish they offered either hot or mild. We get a small, extra-mild sauce (free) that they provide for taco buyers or bring a bit from home to solve the problem. A chocolate-chip cookie sometimes finishes the meal. People do like other taco places in the area, but we prefer Mighty Taco. A matter of choice. Having said that, we have also lived in Arizona and love and know quite a bit about Southwest and Mexican food from cheap, fast-food chains, local places to the more gourmet. Mighty Taco is a gold mine compared to the often-greasier, fast-food places out there, and many pack much more heat in their salsas. We are glad Mighty Taco is in the area and hope they are here for many years to come."

[1/09] "Better chips are back! Thank you, Mighty Taco, for returning to your better-tasting, original chips over the past several months. We still would like to see a more mild salsa, as this one is always a bit too spicy for our stomachs. Nevertheless, we love having Mighty Taco in this area."

[4/06] (about the Sheridan Dr./Williamsville location) "We like Mighty Taco, and always order our usual favorites. Use several of the locations. Last time at the above we noticed a change in the chips and salsa. They used to sell a tasty rectangular chip a few weeks ago and now have resorted to a brand in a bag. Not good at all. Bland and commercial. Also they used to have a milder salsa, but, over the last year, we noticed a very spicy one that can do wonders on one of our family member's stomach. Too bad...bring back the better chips and the milder salsa, Mighty Taco. We would pay a little more for a good product."

[WHN] said:

[12/10] "Mighty Taco vs. Taco Bell: I have to agree with [EFl, 12/10] that Mighty Taco's food tastes (marginally) better than Taco Bell's, but the reason I stopped going to Mighty Taco is described perfectly, if somewhat crudely, in the second yelp.com review by Joshua L and others, and by Russ H. I have had the same gastro-intestinal experience at both the Sheridan Dr. and Transit Rd. branches. The last time I went to the Sheridan store, just the smell made me feel sick. I noted that 2 of the 4 Mighty Taco reviews on your Restaurant Guide said the sauce was too spicy for their stomachs. Was it excess spiciness or food poisoning? Where are the health inspectors? Cut from the budget? For another viewpoint, check out Buffalochow.com, which doesn't like either one, and neither do I, but if I had to have 'Mexican' fast food and these were the only choices, I would pick Taco Bell because their 'Gorditas', burritos, and nachos never made me sick, while Mighty Taco's almost always did. OK, Mighty Taco might taste better, but the 'price' is way too high. My adult children have had the same problem repeatedly and won't return to MT either. 'Fool me once, shame on you. Fool me twice, shame on me'. I won't be fooled again, although I must admit I was fooled more than twice."

[4/08] "I don't know how they stay in business, let alone keep expanding. We used to go to the Sheridan Drive location on a regular basis, but switched to the one at Transit near Casey (which has some sort of Mighty Taco training center behind the store), hoping it would be an improvement. It was not. The "Nachos Deluxe" are soggy from the excessive amount of sauce, meat, and cheese. If you ask for jalapenos, they will probably not be drained, so you'll get a dose of vinegar as well as the peppers. The burrito's filling has gotten noticeably smaller. And if you ask for sauce, it seems like the only difference between mild, medium, and hot is they put on more of the same sauce, to the point where everything else is drowning in sauce. Burrito Bay on Millersport in Getzville is a huge step up in quality, and even Taco Bell, as awful as it is, is better, in my opinion."

[EFl, 12/10], from NJ, wrote: "Thanks for the great site. It took a while to get used to the 'look', but now I find the No Frills layout a refreshing break from all the meaningless fluff on the web. [Thanks!] So I married a Tonawanda girl 30 years ago and visit WNY 2 weeks a year. I've been to lots of the spots on your list…. In case you're wondering, I…judge Mighty Taco better than Taco Bell by far."

Review from more than 10 years ago:

[10/01] [PH]'s 8-year-old daughter said of the Delaware Ave./Hertel location: "I thought the Mighty Taco bombed because, when me and my mom went there to eat, I ordered a meat and lettuce taco. When the food came, I took the taco and unfolded it—OK, maybe they got half the order right. Oh it had the meat and the lettuce, but under the lettuce there was cheese! My mom also got a chili, and it was freezing cold. And so far I've always ordered for myself and mention, no cheese please!"
---
Mike's Homemade Candies.
2110 Clinton St.
(between S. Ogden St. & S. Rossler Ave.),
Kaisertown (Town of Cheektowaga).
826-6515.
[BaR, 12/08] says: "Although Mike himself has long since passed, his legacy lives on with love in this chocolate shop housed in a modest store front. This place is a throwback to the original Greek candy shops that thrived long ago in Buffalo, such as the Garden of Sweets. You will find many things here to tempt your palate—hand-dipped chocolates that I feel surpass in quality any other candy store/chocolate shop in this area. Their sponge is to die for (then again, so is pretty much everything in the shop). You can find this melt-in-your-mouth delight in many flavors: dark chocolate, milk, orange chocolate, raspberry, and even on occasion white chocolate. They even make their own marshmallows. Even their diabetic chocolate tastes wonderful. You know you have found the real thing when you enter the shop and sometimes find the owner answering the bell with their hands covered in chocolate (yes folks—it is all hand dipped; no machines here. If you try this treasure, I will guarantee you that you will be back. The only bad thing about Mike's is that they close for a short period during the summer months."
---
Milos Restaurant.
5877 Main St.
(east of Garrison Rd./Evans St.),
Village of Williamsville (Town of Amherst).
810-9489.
Same owners as Family Tree and Swiston's Beef & Keg.

[KaB, 8/12] says: "We had gone to Milos for lunch on Saturday morning [8/4/12]. We were seated in the main dining area, and it was incredibly noisy. There were a couple tables of 6–8 people hwo were talking loud, and it overwhelmed the rest of the people eating in that area. Our waitress had difficulty hearing us and missed a part of the order because of it. I ordered a lunch special of a Southwestern Chicken Wrap with homemade salsa, grilled chicken, avocado, and cheese, on a wheat wrap; it was served with their house-made potato chips. My husband ordered their Spinach Salad with onions, eggs, pecans, bleu cheese, and a hot bacon dressing. My mother and niece ordered omelets. When our meals arrived, they were very generous. My mom and niece enjoyed their omelets, and the hash browns were crispy on the outside and tender inside. The spinach salad was served with the dressing on the side and had a good amount of cheese and pecans. My wrap was large, but I quickly found that it was soggy from the salsa, and the avocado was mush. The avocado was completely brown and obviously had been sitting out for a long while. I ended by pulling the wrap apart and eating the chicken. Overall, with the number of the choices of restaurants to have lunch at in the area, I would not waste my time returning to Milos."

[NH, 6/11] said: "We just returned from having breakfast at Milos. This was formerly Maranaccio's and The Little White House. What a wonderful souvlaki breakfast we had! The beef was perfectly marinated and tender. Also, quite a few skewered chunks were served. Unfortunately, mine was lukewarm at best, but still delicious. The ambiance was beautiful, with comfortable seating and plenty of room around the tables. I would recommend this place to anyone."
---
MiMi's Central Perk Café.
24 Central Ave.
(at the northwest corner with W. Main St.,
just north of Clark St.)
Village of Lancaster (Town of Lancaster).
683-0104.
---
Ming Cafe.
• PDF menu
3268 Main St.
(south/west of Englewood Ave.,
north/east of Heath St.,
across the street from the UB South Campus),
University Heights (City of Buffalo).
833-6988.
[1/12] Given 3½ (out of 4) stars by Janice Okun, former Buffalo News restaurant reviewer.

[WHN, 4/12/15] says: "After a movie, we had dinner at Ming Cafe, which has been highly recommended by several people. It was our first time there, but we were told to bring our own wine, because they don't have a liquor license. And I learned that they don't take credit cards from looking at their online menu. The menu is large and diverse, with lots of hot and spicy dishes as well as milder ones. We started with chicken lettuce wraps and vegetable egg rolls. Other dishes ordered were beef with scallions; chicken with broccoli; 'Buddha's Favorite', a stir-fried vegetable dish; and fried rice with chicken. Although all the food was delicious, it was way too much for two people, but there were enough leftovers for several more meals. We will go back."

[GMK, 5/08] said: "I just wanted to chime in that Ming is the finest Chinese food I've had in years. Possibly ever. It's expensive for Buffalo, where I am used to feeding two for the price of one, but it is such high quality, it is worth it. The squid appetiser is fantastic, the Mongolian beef is mouthwatering, and everything we've tried has left us happy. This has become my mother's favorite restaurant in WNY, and every excuse she can find, we go. It is a friendly, relaxing place, and I would not hesitate to recommend it to anyone. As the previous reviewer said, bring cash, as they do not take charge cards, and call before you go to make sure they are open."

[MS, 9/05] says: "Ming Cafe is a tiny but cozy Chinese restaurant in the University Heights neighborhood, just across the street from UB's South Campus. The restaurant has about ten tables and features carved woodwork and tasteful art throughout. But the real attraction of the place is the food—absolutely wonderful. I am convinced that this is the best Chinese restaurant in the Buffalo area (which admittedly isn't saying too much, but it puts the other supposed contenders to shame). The ingredients are uniformly fresh, from the never overcooked vegetables to the beautiful handmade dumplings. The hot and sour soup is delicious, perfectly spiced and filled with goodies. Favorite dishes include the double cooked pork, which can be spiced to order (hot is blazing hot, not for the faint of heart), and the crispy beef with ginger sauce. The restaurant also has a tea menu, with a good selection of loose teas including Oolong, Jasmine, and green teas. I have been to Ming many times over the past year, and have never had a bad meal. The few drawbacks to Ming are unrelated to food—the service can be on the slow side, as there is only one waitress and only one or two cooks (I think the restaurant is owned by a husband and wife team—the waitress and the cook). This arrangement can also make for weird hours—they were closed for well over a month in the summer while the owners went on vacation. They also only accept cash, which has caught me off guard a few times. The prices are slightly higher than typical Chinese restaurants in town, but the quality of the food makes it more than worth it. All in all, a great restaurant worthy of a star or two at least."
---
Ming Teh.
126 Niagara Blvd.
(between the Peace Bridge & Bertie St.),
Downtown Fort Erie (Niagara Region), Ontario, CANADA.
1-905-871-7971.
[7/09] Given 3½ (out of 4) stars by Janice Okun, former Buffalo News restaurant reviewer.

[WHN, 4/20/13] says: "G and I had lunch at Ming Teh on Friday, 4/19/13. I had never been there, and she had not been there for many years. It was a chilly and rainy day, so the view from their back dining rooms overlooking the Niagara River wasn't optimum, but still nice. G remembered 'Happy Family' as being delicious from her previous visit, so ordered that. It's a combination of chicken, beef, and shrimp, with water chestnuts, bamboo shoots, 'fungus' (a.k.a. mushrooms), and other vegetables in a garlicky brown sauce. It was as good as she remembered. I had 'chewy dry-fried beef strips' with some julienned carrots, in a ginger and garlic brown sauce. The menu calls it spicy, but I didn't specify mild, medium, or hot; it was very mild, and more sweet than spicy. My dish was very good, but somewhat one dimensional; I was glad that G shared her Happy Family dish with me. Lunches include a choice of pork and vegetable spring roll, won ton soup, or hot and sour soup. G chose the spring roll, and I had hot and sour soup. Both were very good. We were the only people in the restaurant, and received excellent service. With two glasses of wine from the very limited, by-the-glass, wine list, our bill was just over C$50 before tip."

[LCo, 5/07] said: "I ate dinner at Ming Teh for the first time recently. I had a vegetarian spring roll to start; it was deep fried, and the sauce that came with it was bland, but the filling tasted fresh. My main course was the New Pa Pao Chai which is dried bean curd, bamboo shoots, mushrooms and fungus, and some freshly chopped vegetables. Somehow, the menu description of this dish fails to mention the 25 (approximate) cloves of garlic that are also included in the mix. The dish had a great texture, and the sauce seemed good, but the garlic taste was so overpowering that it became nauseating. All that I could think about was how many days it would take me to sweat it all out. The stir-fried broccoli and deep fried bean curd was another dish we tried. The sauce was again overly garlicky, but the bean curd was delicately fried so that it was still moist on the inside, and the broccoli was fresh. The others in my group had the Hot and Sour Fried Rice (medium), and they said it was delicious but were happy that they decided on medium. The service was slow, and our server brought the dishes out one at a time, with painful waits in between each one. The ambiance was nice, and we were seated in the back with a view of the river."

[JWa, 11/06] says: "Yes, they have had a change of ownership, but this time it's for the good. The dishes have been brought back to their previous expectations with some improvements. There are some new dishes like crunchy chicken in ginger, which is mouth watering, as well as some others. Now for their old dishes. The one dish not to miss is their chewy beef strips in ginger and garlic. Their other standards like double cooked pork and kung pao shrimp are also much improved. As well, their escargot dish is back to its former youth and a nice accompaniment to some hot and sour fried rice. Another benefit to the new ownership is that they now have a lunch special. There are a variety of new dishes on the lunch special with one of those being the crunchy chicken with a side for around the ten dollar mark (Canadian). Lunches run from 11:00 till around 3:00pm. In conclusion, this is the phoenix of Chinese cuisine in the region."

As of [5/06], under new management; Janice Okun withdrew her previous near-perfect stars rating but has since reinstated it.
---
Miss Hot Cafe.
3311 Sheridan Dr.
(west of Sweet Home Rd.,
east of Augusta Ave. & Bailey Ave.),
North Bailey (Town of Amherst).
832-3188, 832-1658.
Chinese.

Closed Mondays.

[9/12/13] Given 8 (out of 10) points by Andrew Z. Galarneau, Buffalo News food editor.

[FCa, 6/20/14] says: "Friday, 2:00 P.M. Just came from there and enjoyed the delicate, mellow (had a tooth pulled Thursday; usually I eat hot), and flavorful 'Sliced Fish w. White Sauce' (item L13 on the lunch menu). I often have this on Fridays. I have been coming since they opened, because I work nearby. This dish is always very good, and consistently so, which is much harder to achieve than occasional brilliance. Today, I had the spring roll instead of soup (tooth again), and it was fresh and the most delicately flavored (there's that word again!) that I've had in town. My occasional lunch companions all have been most complimentary as well. The lunch special price has gone up and is now $7.25."
---
Mississippi Mudds.
313 Niagara St.
(at Kohler St.),
City of Tonawanda.
694-0787.
Seasonal.

Same owner as Old Man River and Prima Pizza Pasta.

[RM, 8/12] says: "If you head up to Tonawanda to enjoy the view of the river, whether sitting on a bench, roller blading, walking your dog, or using the water, this and Old Man River are the obvious games in town for grabbing a bite to eat. The ice cream goes down well. The hamburgers and hot dogs are fine. The lines are long (in season). The prices are a bit high, but they have a short season, so one expects it. The little shack with the seafood should be avoided, though, in the evenings, the live music is often quite good."

[WHN, 9/06] said: "It's your basic hot dog stand, also serving burgers, beef on weck, etc. What makes it special is an upper deck with a great view of Niawanda Park and the Niagara River. Sunday, my wife ordered a Maryland Crab Cake sandwich that was mostly bread crumb filler. I had a cheeseburger that was good, as were the French fries. Nothing special, but since there are so few places on or near the water despite our miles and miles of coastline, it's worth a visit on a nice day. It's run by Berrafato's, which also operates a similar, but larger restaurant in Clarence, and Old Man River, another hot dog stand a block away."
---
Mister Dee's Restaurant & Bar.
450 Beach Rd.
(near the west end of Maryvale Dr.),
Maryvale (Town of Cheektowaga).
634-1298.
[10/11] Given 3½ (out of 4) pennies by Anne Neville, Buffalo News "Cheap Eats" restaurant reviewer.

[MSc, 7/09] says: "As a frequent customer of Mister Dee's, I felt the need to provide some balance to the prior negative review. I will admit that the décor and ambience are rather plain, and service sometimes becomes an issue when it is extremely crowded, but, on the whole, I have consistently experienced competent service at Mister Dee's. I would also point out that, although Mister Dee's does not specialize in every food item on the menu, what they do specialize in they do very well and at superior value. Case in point: On our last visit, I ordered the beef on weck cooked medium rare. The quality of the beef on weck at Mister Dee's is at least the equal of more well-known establishments specializing in this dish, such as Schwabl's and Bar Bill Tavern (both of which I have dined at and enjoyed), but Mister Dee's offers this at a much lower price. The beef is tender and succulent, served generously on a perfectly seasoned kimmelweck with French fries. As always, my French fries were served piping hot. One thing that irritates me is luke-warm French fries, which I have experienced all too often. Never at Mister Dee's; the fries are always served fresh and hot. My wife ordered a bacon cheeseburger medium rare, and again cooked perfectly as ordered. She found the quality of the beef to be outstanding. The restaurant is close to the Buffalo Airport, and I would advise any visitors in nearby hotels to visit Mister Dee's if they are in search of Buffalo specialties such as wings and beef on weck (but not the fish fry). Mister Dee's offers a superior combination of quality and value."

Our first review for March 2009 (a leftover from February)—a new listing but an old restaurant—is a bit of a downer: [LMR, 2/09] said: "Friday, Feb. 27th—Terrible is the word that comes to mind to describe the awful food and bad service we received. Boyfriend ordered a fish fry. He said the sides were from a container—not homemade. The fish tasted old and dried out, the beer batter was hard, and he peeled it all off. My quesadillas were bland. They basically took a bag of already-cut onions and green peppers, threw them together with tasteless, non-seasoned-in-any-way chicken breast, threw them in the tortilla shell with cheese, and warmed it through. The sweet-potato fries, though very tasty, were soggy and limp. And the service left a lot to be desired! Just terrible; will never go back again and will never recommend anyone go there for any reason. The good food and good service they had years ago is long, long gone!"
---
Mitchell's Tavern.
734 Sheridan Dr.
(north of Desmond Dr.,
south of Sheridan Park,
southwest of the Sheridan-Parkside neighborhood),
Town of Tonawanda
874-8907.
[GOw, 2/1/14] says: "We purchased an Amazon Local coupon for this bar & grill in Tonawanda. A light dinner with tip and cost of coupon was $20. Even with the minimal cost, it is doubtful we will return. The roast beef sandwich was fine-average. Sweet potato fries were OK. Fish fry was not up to par with other tavern fish. Nothing really wrong, just rather processed looking. Service was fine. Dining room was empty and cold. Perhaps this place is more of a shot-and-a-beer joint, with food not being the emphasis."
---
3231 Southwestern Blvd.
(at its intersection with Lake Blvd. & Orchard Park Rd., across from Crossroads Centre, north of the Webster Corners neighborhood),
Town of Orchard Park.
677-6600.
5063 Transit Rd.
(between Greiner/Maple Rd. & Sheridan Dr.),
Harris Hill (Town of Clarence).
634-7200.
Putnam's Food Court, Student Union,
UB North Campus (Town of Amherst).
645-3053.
Part of the chain.

Delivery available from Takeout Taxi, 631-2222.

[RM, 8/12] says: "'Welcome to Moe's.' Fast-food Mexican in a family-friendly atmosphere. I think the food there is pretty good. In fact, I prefer it to Chipotle's. Standard Mexican fare; good guacamole."

[LCo, 5/07] said: "I recently ate dinner at Moe's Southwest Grill. It's a casual restaurant whose aim seems to be creating the perfect burrito and getting everyone to eat one of them. I opted for the "Triple Lindy" burrito, which has rice, beans (your choice of black or pinto), your choice of protein (chicken, steak, ground beef, fish, or tofu), cheese, salsa, and guacamole. I had black beans and tofu and further customized it by asking for no cheese. All of the burritos are also served with a side of tortilla chips, and there are various salsas on a self-serve bar to accompany them. The burrito itself was huge—more than I could eat in one sitting—and the serving of chips was generous. I was also happy to see that tofu was a choice, given that most Mexican or Southwest style dining doesn't offer it. The taste was at least on par with other restaurants like this in the area (Salsarita's, Ava Cado's), but the portion size and tofu option won me over. The tables looked a little grubby, as did the salsa bar, but I wouldn't go to a glorified fast-food restaurant expecting too much more. Though I did somehow manage to block the greeting when we came in, the constant "Welcome to Moe's!" during a dinner "rush" did become somewhat grating, but not enough to be a compelling reason to stay away. As for the restaurant's self-conscious quirks and the absurd naming of the dishes, roll your eyes, acknowledge the arbitrary nature of language, and eat a burrito anyway."

[ABi, 5/07] says: "The slogan over the counter at the Transit Road location reads "Moe's knows burritos", and I don't entirely agree. It's more accurate to say Moe's sort of knows a little about burritos. Our lunch there leads me to conclude they have middling food, especially for a company whose commercials, web site, and vibrant interior all attempt to portray the eatery as fun and offbeat. For example, they do self-consciously quirky things like only playing the music of deceased artists on the store's sound system and making employees shriek "Welcome to Moe's!" whenever someone walks in, the latter of which I found more irritating than endearingly peculiar. They also designate their food in an allegedly wacky manner with non-sequitur-type names. My burrito, which featured rice, beans, meat or (gagging) tofu, cheese, and salsa, was randomly dubbed the Joey Bag of Donuts. Um, OK. My girlfriend's, the same lineup plus guacamole, sour cream, and lettuce, was called, why not, the Homewrecker. The names were the most interesting part, as the food was wholly unexceptional. The rice was okay if a little underdone, the other fillings were fair, and the most memorable part was the worst: The steak was Caterpillar Boots leather-tough. I had relatively low expectations for the protein I would get in a seven dollar burrito, and even they were not met; I've gotten more supple cuts of steak at Taco Bell. My girlfriend's chicken was a little better, although it tasted like it had been marinating for too long. The tortillas that came alongside were good and crunchy, and there was a small toppings area where one can spoon out the heat and flavor of salsa one would like for one's chips. There were five or six options, and it's nice to have a choice, be able to try a few, and not be straitjacketed by condiment portion control as long as you don't mind salsa slopped everywhere, as was the condition of the bar when we visited. The help were slow to clean and also remarkably unfriendly. I've never had a burrito made by a surlier employee, with a pronounced frown and contempt underneath simple questions like what meat I wanted, belying and counteracting the obviously forced welcome their corporation dictates they offer customers; my girlfriend's lunch assembler was similarly churlish. In fairness, our cashier was nice, but that didn't overcome the rotten attitude of the two workers who made our food or the mediocre food itself. The food wasn't horrible, but it was barely OK, and it certainly isn't worth the trip to either Transit Road or Southwestern Boulevard if you don't live near either. Those in the mood for a mid-priced burrito would be better served by visiting Ava Cado's, which has similar offerings but better food and nicer workers. I'd be willing to go to Moe's three times between now and November 1st, which is exactly how many coupons it has in the Entertainment Book."
---
Molinaro's Ristorante, NY Pizzeria & Caffe.
90 Walnut St.
(at Pine St., east of S. Transit Rd.),
City of Lockport (Niagara County).
438-0631.
[RM] says:

[8/12] "OK, attitude in play: My wife and I both grew up on Long Island. We both grew up eating LI/NY/NJ pizza; it was a staple of food in the day. If you want LI/NY/NJ pizza, the best place this side of a few places in the Albany region is Molinaro's in Lockport. Do not go to their Sheridan drive location: disappointing. Yes, you can actually order a cheese pizza and have a slice. It is excellent. You don't have to put pepperoni or pineapple or whatever else all over the pizza to kill the taste, as is required in most other establishments in WNY (not apologizing, but, yes, attitude in play). I have been eating 'pizza' in WNY for nearly 30 years, and this is the first place that I actually look forward to eating at or taking out from. Not around the corner, but worth the trip."

[7/12] "For those of you looking for downstate pizza (i.e., for those of you who enjoy NY/LI pizza), please try Molinaro's in Lockport (not on Sheridan in Tonawanda). It is the only place in WNY that I find enjoyable in terms of a NY/LI pizza. After nearly 30 years of being disappointed each and every time with local and delivery pizza, I was very happy to finally find a place."

Review from more than 10 years ago:

[AZG, 3/05] said: "Above-average pizzas and pastas. Offers three pizza tomato sauces: sweet, semi, regular. We took regular. The thinner dough and lighter hand with mozzarella made it more of a New-York-style pizza than the bready Western New York standard. The sauce tastes of quality tomatoes and rosemary. Huge chicken fingers."
---
Mooney's Sports Bar & Grill.
1531 Military Rd.
(south of Sheridan Dr.),
Kenmore Northwest (Town of Tonawanda).
877-1800.
[JoM, 2/12] says: "I play in a hockey league on Monday evenings at Milsher Hockey rink. Right across the street sits Mooney's Sports Bar, and we've gone for food and drink after a few of our games. The atmosphere is classic sportsbar, with many flat-screen televisions playing sporting events. About one-third of the place is bar, and the other two-thirds is seating for the restaurant. We have tried the chicken wings several times, and they're average for Buffalo standards; the Mooney's Thai sauce is the consensus favorite for the wings. They surprisingly have a large selection of mac & cheese. I've personally had the stuffed banana pepper mac & cheese and thought it was very good. Among everyone in our group, all the mac & cheeses have been tried, and the top choices seem to be the pizza and the banana-pepper selections. Prices seem reasonable for the quality of food. It's not a fancy place by any means, but a fun place with good bar food. I recommend!"

[MSm, 6/10] said: "My husband and I took our 10-month-old there for dinner last week (Friday [6/11/10] around 5 P.M.), and we were one of 2 tables in the entire place (not counting the 4 locals at the bar). Our waitress was doubling as the bartender and the bus boy. The menus were pretty standard bar food—wings, subs, burgers, fried food. We ordered the Nachos Supreme as an app, and they were pretty decent. My husband ordered 10 wings, hot, and I ordered the roast beef sandwich. When we got our food, she served him a double order of wings. We asked if we got someone else's order and were told that she could 'take 10 wings out or we can just pay for the double order'. The roast beef was dry, and the roll was covered in butter—yuck. Needless to say, at that point, we knew we weren't coming back. When we tried to pay our bill, our waitress was nowhere to be found. Mind you, there are still only 2 tables. I tried to pay at the bar, and the owner/manager walked by me twice. Finally, we were told we would have to wait for our waitress to come out. 10 minutes later, we paid our bill and finally left. For food that you can get anywhere, they are way overpriced!! The service is horrible, and the décor leaves much to be desired!!"
---

Mother's Restaurant.
33 Virginia Pl.
(north of Virginia St.,
south of Allen St.,
1 block east of Delaware Ave.),
Allentown (City of Buffalo).
882-2989.
[11/16/12] Given 8 (out of 10) points by Andrew Z. Galarneau, Buffalo News food editor.

[3/10] Listed as one of 41 "Restaurants We Love" by Buffalo Spree magazine.

[4/07] Listed as one of Buffalo's "27 Best Restaurants" by Buffalo Spree magazine.

[10/27/06] Given 3½ (out of 4) stars by Janice Okun, former Buffalo News restaurant reviewer.

[WHN] says:


[8/24/15] "Saturday night, we had a wonderful dinner at Mother's, on their covered patio. Their 'specials' menu is larger than the standard menu, and both take a while to review, so, in the meantime, we ordered a bottle of Precessi Napa Red, priced at $35, about twice retail. We both had house salads to start, which were good, but mine was overdressed. G had her dressing on the side, which I should have asked for, too. For her main course, she ordered her favorite Mother's dish: scallops over squid-ink pasta, tossed in a light, creamy sauce. For my main course, I had a fish that I had never heard of, tautog, which our server described as a mild, white-fleshed fish from the western Atlantic. Sauteed and served with a citrussy sauce, accompanied by roasted potatoes, sweet peppers, and asparagus, it was delicious. We finished dinner with coffee and a shared peanut-butter-and-chocolate pie. An excellent meal with great service."


[7/12] "G and I had dinner on Mother's outdoor patio on Saturday evening (7/7/12). We started with house salads with balsamic and olive oil dressing with crumbled bleu cheese. G asked for her dressing on the side, which I should have done, since the salad was swimming in the dressing. Still, it was good despite being over dressed. G had one of her favorite Mother's menu items: seared scallops over squid-ink pasta in a creamy sauce. I had an evening special: sauteed mahi-mahi with shrimp and andouille sausage in a mildly spicy sauce, served with roasted potatoes and asparagus. Both dishes were excellent. With dinner, we had a bottle of 2009 Estancia Paso Robles Meritage, which was very good; priced at $41, it was marked up about 50% over retail. Our server, Amy, did a fine job. The cost was just under $100 before tip. Mother's has become one of my favorite Buffalo restaurants, and eating on the patio is great, because, when eating inside, the noise from the busy bar can be too loud."

[10/11] "Four of us went to Mother's on Saturday, 10/1/11, for Restaurant Week dinner. The Restaurant Week offer included a glass of wine or beer, soup or salad, and any entree from the regular menu. To start, each couple shared an appetizer (not included in the $21.11 price). My friend G and I shared a shrimp cocktail of four, huge shrimp that were delicious—firm-textured shrimp with a flavorful, not overly spicy, cocktail sauce. Our friends had escargot stuffed into mushroom caps, which they said were also excellent. Two of us had tournedos with a crimini mushroom sauce, with roasted potatoes, asparagus, and a carrot as sides. The filets were excellent—perfectly cooked to medium rare, tender, with a flavorful sauce. (Apparently there is some disagreement about whether or not tournedos are filets mignons.) Another friend had a NY strip steak, with the same sides, which he said was better than Curly's, where they dine frequently and whose steaks he thinks are great. G had scallops over squid-ink pasta in a cream sauce, which she thought was wonderful. I had never tried squid-ink pasta, because it sounded too 'fishy' (even though I like calamari). G offered me a taste of her pasta, and I have to agree it's delicious, especially with the cream sauce. It was a 3-star meal with excellent service. The nightly specials menu, which was not part of Restaurant Week, sounded very good, as well, and included braised rabbit, quail, and about 20 or 25 other appetizers and main courses. With the appetizers, a second glass of wine or beer, and coffee (but no dessert), the bill was about $60 per couple, before the gratuity was added. I'm looking forward to returning soon."

[12/06] "We've heard a lot of good things about Mother's, including the previous reviews, but had never dined there. My wife and I finally went on Saturday, 12/9. (Our daughter and the chef, Matt Conroy, had dated during college, and he and our son shared an apartment for a while. Matt frequently cooked for our family, and the meals he prepared were always very good, although his formal culinary school training came later.) Back to Mother's... to start, we ordered two glasses of house chardonnay and Southwestern shrimp fritters. This was accompanied by a spicy remoulade sauce, and cole slaw seasoned with sesame oil. Both the fritters and the slaw were excellent. When Matt learned we were dining in his restaurant, he also sent us a complimentary appetizer of shrimp, fresh oysters, and lump crab meat with cocktail sauce. Next, we enjoyed a house salad of mixed greens and cherry tomatoes. The salad, or soup, is included with each entree. The house balsamic vinegar and oil dressing with Gorgonzola was very good. For the main course, I chose an evening special—lamb chops with pine nuts, garlic, and black currants in a marsala-based demi-glace. The chops were perfectly cooked, and the sauce was delicious. My meal was accompanied by mashed potatoes, french fried onions, and green beans. My wife chose an entree from the regular menu—tournados glazed with Dijon mustard in a cabernet wine sauce. Her filets were cooked to perfection, medium rare as requested, and accompanied by oven roasted baby potatoes, and mushrooms. With our entrees, we drank a bottle of Raymond Reserve Napa Valley Cabernet. The wine list has a wide variety of low cost wines by the bottle, ranging from $22 to $42, with most in the $20 to $30 range. Most of the wines are about double retail, but the Raymond Reserve cabernet was priced at $36, about the same as, or maybe a little less than, the retail price. But... one of my pet peeves about restaurant wine lists is that they are usually inaccurate as far as vintage dates and descriptions. Mother's wine list is no exception. The menu lists a 2000 Raymond Reserve, but we were served a 2003. It also said the Raymond was the only Cabernet rated at 90+ by Wine Spectator selling for under $40. Actually, the out-of-stock 2000 was rated at 87 (very good), not 90, and dozens of 2000 (and 2003) Cabernets rated at or above 90 by WS are priced at $40 or less. After sharing two appetizers, plus salads, she could not finish both tournados, so we asked to have one packaged to take home. We didn't have room for dessert, either. Our server, Justin, did an excellent job throughout the evening. One negative note: My wife reported that the ladies' rest room had no hot water, just icy cold water. Altogether, the meal and service were excellent, and I've expanded my list of favorite Buffalo restaurants to include Mother's. Worthy of three stars on the Rapaport scale."

Bill says:


[8/15/15] Five of us had dinner here before our son went back to college. Appetizers included fall-off-the-bone, grilled St. Louis ribs with chipotle-honey BBQ sauce and green-onion cole slaw (MER said that the ribs were far superior to those she had had recently at Steener's in Greenhurst), coconut shrimp, and shrimp fritters. MER had their famous meatloaf for the first time: ground beef, veal, and pork, in gravy (minus the garlic mashed potatoes); she loved it. Our son had the tournedos (still misspelled on their menu), also excellent. (Unfortunately, I have lost my notes on this evening's dining experience, but suffice it to say that Mother's was excellent, and I am raising them to 3 stars.


[11/2/14] SLD, JPa, MER, and I had dinner here on Sunday evening. We began with a variety of appetizers: bluepoint oysters on the half-shell with both cocktail and mignonette sauces; Southwestern shrimp fritters with cilantro, red peppers, and chipotle mayo; and St. Louis ribs. I can only vouch for the oysters, which were excellent; the others loved their appetizers, too. SLD and JPa also had house salads (extra cost). For our main courses, SLD and MER had the tournedos, which were perfectly cooked; JPa had the strip steak, also perfect; and I had sauteed Hawaiian walu (escolar) filet with bay scallops, in a lemon-butter sauce, accompanied by home fries; this was heavenly. Excellent, albeit leisurely, service by Steve. With drinks and tax, before tip, our meals averaged a bit over $50/person. This continues to be one of the best restaurants in Buffalo, and I am raising their ranking to 2 stars.

[3/3/14] SLD and JPa took MER and me to dinner here early on a Monday evening. It was the first time that MER and I had been back in a long time. Given some of the recent reviews, I did not know what to expect. But I was happily surprised with both the quality of the food and the expertise of the service. MER, JPa, and SLD began with the shrimp fritters, which were accompanied by cilantro, red peppers, and a bowl of chipotle mayo for dipping; they raved over them. All three of them also had house salads (with red onion and chickpeas), while I began with one of the two evening special soups: a delicious cauliflower and butternut squash soup. MER and SLD had the Dijon peppercorn tournedos (the management might want to note the correct spelling of that word; our server assured us that it has been spelled "differently" on the menu for decades :-) of tenderloin, with a sauce of wild mushroom, veal stock, and red zinfandel; they said that it was excellent. JPa had a 12-oz., New York strip steak with garlic mashed potatoes and wonderfully crispy snow peas. I had the pan-seared sea scallops with black fettucine, spinach, and red pepers, in a saffron sauce; it was exquisite. MER and I shared a very good chocolate cappucino mousse cake for dessert. Service was the most professional that I have seen in the area in a long time.

[4/08] [MER] and I returned for an after-theater get-together with a 10-person party on a Saturday night around 10:30 p.m. We had reservations merely for "after the show", no specific time; although they asked for a credit card to hold the table and told us there would be a $20 charge for a no-show, there was no problem with our arriving later than expected, and we were seated near another group of people who had invited us to sit near them, but who had not yet made their reservations when we did, so I was impressed with the care that the management made to fulfill our wishes. The place was hopping. The service was excellent. [MER] had the roasted garlic and white bean hummus, which I found to be a bit dry. I had bluepoint oysters with a mignonette sauce, which were excellent.

Reviews from more than 10 years ago:

[1/05] [MER] and I ate here with a party of 9 people on a Sunday evening. The food and service were superb. The location is fantastic, too: You feel as though you have traveled back in time to the turn of the 19th century, since the restaurant's Allentown location is surrounded by late-19th-century buildings. There were 2 equal-length menus, one of daily specials, one of their standard fare. (Because we were a large group, we also had two waiters, taking our orders in parallel!) When the bread plates arrived, they already had a pat of sweet butter on each. I began my meal with an appetizer of roasted garlic and white bean hummus, accompanied by Greek olives and roasted red peppers, served with wedges of pita: excellent. Each meal is accompanied by either a house salad or a soup of the day; I opted for the latter, a deliciously spicy sweet potato and peanut soup (the other option that night was a white bean and Andouille sausage soup). For my main course, I had one of the specials: a baked whole rainbow trout stuffed with crawfish and shiitake mushrooms, accompanied by roast potatoes and delightfully tender asparagus: again, excellent. [MER]'s appetizer was Chinese barbeque ribs, followed by the house salad (minus the bleu cheese) in a buttermilk garlic dressing. For her main course, she had the Dijon peppercorn tournedos of tenderloin with wild mushrooms in a sauce of veal stock and red zinfandel; she liked it, but thought it wasn't anything very special. For me, the highlight was dessert: the very same, famous white satin tart that I used to love at Just Pasta. The service was attentive, excellent, and friendly.
[JoM, 11/11] said: "Stopped in for a late-night dinner on 11/26/2011. We arrived around 12:30 A.M., and the bar area was very busy. We were happy to be seated in the restaurant section immediately. The reason we chose Mother's was that they offer a full menu until approximately 3:00 A.M. Most of us ordered appetizers as our entrees. I selected the meatloaf sandwich accompanied with French fries; the sandwich was delicious, and the fries were fresh cut and quite tasty. My friend ordered the mussels, which come in a bowl with a red curry cocunut milk broth. In my opinion, these are the best mussels I've had in the area; by the end, we were ready to drink the remaining broth with a straw. Another friend ordered the duckling special, which came with roasted potatoes; she raved about the tenderness of the duck and was very pleased with her meal. My other friend ordered both the short ribs and an order of the deep-fried oysters. He was very pleased with the ribs and pointed out they fell off the bone and were flavorful; he was not as satisified with the oysters and claimed they were bland with little taste. Our service was very attentive and professional. Our entire bill, including one cocktail per person, came out to about $95, which seemed appropriate given the quality of the service and meal. Overall, we were happy with our experience. I recommend!"
[AJD, 7/11] said: "We went to Mother's this past Friday evening [7/29/11]. We were seated at a very nice table on the patio, promptly at our reservation time. It was 15 minutes before a server came up to our table. She made a comment about a mix up and how it got so 'busy'. What would you expect at 7:30 P.M. on a Friday night at a popular restaurant? We ordered a wine special, which turned out to be very nice; sadly, that was the highlight of the night. We ordered the stuffed peppers, soup, and two of the evening's specials: a ribeye and a roasted duckling. She came back to the table 10 minutes later to tell us they were out of the soup special. Once again, out of a special at 7:30 P.M. The stuffed peppers were under-seasoned and just OK. The bread they served was limp and not fresh. The Manhattan Clam chowder was under-seasoned also. My soup was a joke: I ordered the escarole, chicken, and ditalini soup. There was not one piece of pasta in my entire cup of soup, and the chicken was obviously roasted, cut up, and added to the soup minutes before serving. It was tough and tasteless. The entrees finally arrived at 9 P.M., an hour and a half after we sat down. I ordered the ribeye, medium rare. It was served medium well, and the sides were all cold. My wife's duckling was steaming hot and cooked nicely, but the entire plate was drenched in a sweet cherry sauce. It overpowered everything on the plate. I sent my steak back to the kitchen and told the waitress I wanted it removed from the bill, and we just split the duck dish. Bad service, bad food, bad experience. This was not our first time at Mother's but it may be our last."
[JCr] said:
[1/11] "On 1/1/2011, my wife and I returned to Mother's for our first meal there in about a year, and what was probably the longest stretch between visits ever. To start, we both ordered the mixed green salad with their house dressing; this salad was good, and there were ample amounts of gorganzola cheese and pickled onions. For our entree, we both chose the filet mignon off of the specials menu, mine cooked medium rare, hers medium, and both arriving cooked perfectly as ordered. Along with the filet, this entree consisted of truffled French fries, which were fantastic, as well as some asparagus and a baby carrot. For dessert, we opted for a stinger and a key lime tart, both of which were a good ending to a great meal. Service throughout the meal was good, the prices were very reasonable, and we will be returning again soon."

[6/09] "This past Saturday evening, 6/27, my wife and I had a late dinner at Mother's. To start, we shared the Southwest Shrimp Fritters with a chipotle mayo-type dipping sauce and a cabbage slaw; these were really delicious, as always. Up next, we both had the house salad, but were both disappointed, because there were none of the pickled onions that always come on the salad; these are really great and make the salad more than a basic, boring, house salad. For our entrees, my wife had a salmon entree with coconut rice, which she reported to be all right. I ordered the prime-grade, strip-steak entree. My dish was O.K.; basically every item on my plate was lacking seasoning: the steak, mashed potatoes, and the buttermilk fried onion rings, which were the most bland I have ever had. I don't believe my dish was underseasoned; I don't think it was seasoned at all. This has been our favorite restaurant for years and years, but our last couple visits, it has just been O.K., which is not something that is going to keep it our favorite. I'm not sure what has changed, but the nightly specials seem to lack the imagination they used to, and the execution seems to have dropped off as well. We will probably take a longer break between visits than usual, but hopefully next time will be better that just O.K."

[1/09] "Recently, my wife and I made another trip to our favorite restaurant, Mother's, and had another excellent meal. We had 8 p.m. reservations on a Saturday evening and were seated upon arrival. For starters, we split an order of the Southwest Shrimp Fritters served with a chipotle-mayo-type dipping sauce and a refreshing slaw. House salads were next, served with the house balsamic dressing and crumbled bleu cheese. For our entrees, both ordered off the specials menu: My wife chose the potato gnocchi; I went with the flank steak. My wife's selection was off the appetizer list but was large enough to eat as an entree; she greatly enjoyed it. My flank steak was sliced thin and complemented with a mushroom-Worcester "gravy" atop a serving of mashed potatoes, and accompanied by two very large, deep-fried shrimp and a crown of broccoli. This was a great entree and certainly did not disappoint. To round out our meal, as always, we each ordered a Courvoisier stinger (an after-dinner drink consisting of 2 parts cognac, 1 part white creme de menthe; usually these are made with brandy instead of cognac, but we feel it's much better with the cognac. We also decided to split a piece of the chocolate cream puff pie, which was delicious. The service as always was 1st rate, and the bill after 20% tip came to $115. A++"

[10/06] "Last evening, we enjoyed another great meal at Mother's restaurant. We both started out with their house salad (mixed greens with pickled onion) with their house dressing (balsamic vinaigrette with crumbled blue cheese). This evening, we both ordered our entrees off the specials menu. My wife ordered the Yellow Fin Tuna, ordered medium rare and cooked more like medium, along with wasabi mashed potato and steamed baby bok choy. Although the fish was a tad overcooked, she said it was still very enjoyable. For my entree, I chose the twin 8oz. oven roasted Lamb Chops with a balsamic syrup, crispy leeks, and ratatouille. This entree was excellent and was served with asparagus and roasted baby potatos with goat cheese. A couple stingers to round out the meal, and this was just another great dining experience had at dear Mother's."

[2/06] "Saturday evening, 7 of my friends and myself embarked on a journey to my favorite local dining establishment, Mother's. I was excited; it has been about 6 months since my last visit. As usual, the specials list, which 6 of 8 of us ordered from, was as long or longer than their standard menu. We all started with the standard mixed greens salad with their standard house dressing on crumbled bleu and balsamic. For my entree, I went with the filet of Opakapaka, which was served with a couple gulf shrimp as well as sticky rice and baby bok choy; everything on the plate was delicious. Other entrees that were ordered consisted of lamb chops, pork tenderloin, t-bone steak, strip steaks, and the other seafood special, which was a John Dory filet. Everyone else reported their meals to be superb. Just another great experience at Mother's; the next one surely will be as well."
[BeM, 10/09] said: "Mother's has been one of my husband's and my favorite restaurants for years, but after dinner this weekend I felt the need to submit a review, if for no other reason than for Mother's to read it and fix the problem! While the service was great as usual, and the wine list still remains strong, I have to agree wholeheartedly with [JCr, 6/09], when he said 'basically every item on my plate was lacking seasoning…I don't believe my dish was underseasoned; I don't think it was seasoned at all.' We started out with the shrimp fritters—I was very disappointed. They were gooey on the inside and overcooked on the outside, were much too large for a fritter, and lacked flavor. The corn inside was also so gummy that it stuck to my teeth. After the fritters, I had a house salad, which was OK, and my husband had the clam chowder, which he described as 'watery' and thin. My husband ordered the ribeye special with bleu cheese butter. The steak itself was excellent, but the side dishes were, as noted above, significantly underseasoned. Normally, I would order off the specials menu also, but it seemed lacking that night, so I went with a menu item, which one would assume was a stong dish if it made it onto the regular item. I order the pan seared scallops with black linguine and saffron cream sauce. The scallops were only seared on one side, and lightly at that, so I didn't get that delicious seared flavor that you usually get with scallops. The linguine was cooked well, but the sauce was painfully bland—almost as though there was nothing but unsalted cream on my plate. Neither I nor my husband finished our meals and, still hungry, decided to order dessert. We split the cappucino chocolate mousse layer cake, which was thankfully a very good dessert. All in all, had this been my first trip to Mother's, I would definitely not be returning. I share the sentiment of several people I've spoken with that hopefully the flavorless dishes will turn around, and I'll visit again next year to find the Mother's I've loved for years back to its old self."
[SK, 8/08] says: "We visited Mother's this past Friday with another couple for a late supper (approx. 8:30 or 9) and were seated within minutes in a nice corner table in the back. Personally, I would've preferred to sit outside in the patio, as it was a beautiful night. I'd heard of Mother's over the years, but had a picture in my mind of a dirty, college-type dive (being open so late), so was very impressed with the interior and the service—both far exceeded my expectations. I found the music to be a bit loud, but not so much that we couldn't hear one another. If anything, it gave the place a bit of big-city hustle and bustle. We had already had drinks and appetizers in another establishment, so we skipped on that and went straight for our dinners. Sometimes I feel as though you're judged if you don't partake in the full menu, but our waiter made us feel most comfortable even when we ordered waters all around. I had a wonderful cup of soup—asparagus and mushroom—as did one of our companions. We both enjoyed it. My husband and our friend ordered salads and enjoyed those; everything was gone quickly. The bread was served warm and went well with both the soup and salad. My husband had a special entree: It was fish, and he could barely finish, the portion was so large. He thoroughly enjoyed what he did eat. I ordered a pasta dish off the menu, which featured asparagus, beets, and chicken. It was delicious (and would've paired nicely with a crisp chard)! One of our companions ordered this, as well, and enjoyed it, too. Our friend also had a steak, and that received high marks. Although we didn't do all the courses and (sadly) didn't enjoy a bottle of wine from what looked to be a nice listing, we enjoyed every second in this quaint building. The bar area was crowded with an interesting mix of people (I suppose this could be annoying if you're looking for a quiet, romantic meal), the waitstaff was friendly, and the food was reasonably priced. I feel like we just made a long-overdue discovery, and my husband and I can't wait to go back again. Frankly, I was surprised at some of the negative reviews below. Granted, we didn't have drinks or appetizers, but, even with all of the rest of the food, our bill came to under $80. Pretty impressive for such a unique dining experience."
[NC, 12/07] said: "Last night, accompanied by another couple, my boyfriend and I went to Mother's on Virginia St., where we had made reservations weeks ago. After first being told that we had to leave a credit-card number or else we would be charged $20.00 per person that did not show for the reservations, we were adamant about making it there on time. Fifteen minutes prior to our reservation, we walked through the doors only to be greeted with the repulsive smell of sewage and/or just a bad night for someone in the bathrooms, which are located near the entrance. Upon seeing our friends at the other end of the bar, we quickly moved towards them, so our stomachs would not turn any longer. No such luck, as the smell seemed to have penetrated the entire bar area. Moving on, we were promptly seated and ordered our apps and dinner. All very pleasing and well made—the stuffed portabella mushroom made me wish I had ordered my own, and the brie was gone quite quickly, too. I had the escular, a Hawaiian fish, which was delicious, and the other diners had regular menu items: scallops with fettucine and the porterhouse—all were enjoyed. After finishing our meals, declining dessert, and paying our bill with a substantial tip that the waitress thanked us twice for, we sat for approximately 10 minutes to chat and digest a bit, only to be told by the host that there were people standing at the bar that had 8:00 reservations and could we please move to the bar. It was 8:05, and there were 3-4 empty tables surrounding us. We graciously moved from the table immediately, only to agree in unison once we hit the front walk that we would not be returning to Mother's again."
[APS, 10/07] said: "Went to Mother's around 8 o'clock on a Friday night (Oct 6). When we entered, there was no host to seat us, and it wasn't obvious what we should do. We waited around the front for a couple of minutes. We then decided to sit down outside, where there was plenty of seating. After a few more minutes, the host emerged telling us all seating outside was reserved, and advised us to be patient and wait. We went back to the front of the restaurant. Again, after waiting there for a another five minutes, I approached the host (who was running around towards the back of the restaurant) if he had a system, and if we could put our name in. He told us that he'd be with us in a few minutes and we had to be more patient. He said if we were, he would seat us by 9:30-10:00pm. The host was very disorganized and terribly rude, and so we left."
[CSC, 9/07] said: "My guest and I walked into Mother's just as the thunder clouds rolled overhead, and so chose to eat in the dining room, as opposed to the always enjoyable patio. As usual, the music was loud to the point that normal dining room voices had to be raised slightly, but, as I've come to expect this at Mother's, no harm, no foul. We were promptly seated and provided with menus and a wine list. Sadly, the Riesling for which I had been hankering all day was sold out, so we selected the Pouilly-Fume, reasonably priced at $27. Both the wine and bread were presented in short order. The companion's first-course salad was fairly ordinary, dressed with a balsamic vinaigrette, of which there was a watery pool remaining when the salad was gone. That being said, it's nice to see a house salad comprised of more than iceberg, carrots, and red cabbage; these mixed greens were arranged with onion, cherry tomato, garbanzo, walnuts, and crumbled bleu cheese. My corn chowder was very nice, buttery, and rich, though it was improved by the addition of some salt. For the entrée, both my guest and I ordered from the specials list, which is larger than the standard menu and changes with fair regularity. The guest enjoyed his roast duck with Grand Marnier sauce, finding the portion generous and meaty. The duck was served with wild rice, which was acceptable, and some lovely green asparagus. I found my salmon with an Asianesque sweet chili glaze to be cooked perfectly, and the accompanying coconut rice and steamed baby bok-choy to be a wonderful compliment. These entrees, which included soup or salad, were approximately $25 each. It was still pouring outside, so we opted for coffee; it was around 10PM, and the waitress informed us that she would brew a fresh pot. We also shared an enormous slice of chocolate-cappuccino mousse cake, which was rich and satisfying, with just the right amount of cinnamon to drum up feelings of its namesake beverage. Desserts are made by a local pastry chef, who supplies a number of restaurants, and are a steal at $4.50. Overall, as an Allentown resident, I am frequently thankful for Mother's. Where else in Buffalo can one find a meal of this quality until well past midnight?"
[BMcWS, 6/07] said: "We were surprised to find Mother's an unpleasant experience. The bar scene was so loud it was impossible to carry on a conversation at the table. When we entered the restaurant, we were faced with a wall of people at the bar and no hostess in sight. Eventually, we discovered that she stands at the other end of the bar, behind the crowds, but there is no way to know this when you walk in the door. The clam chowder was thin and not at all thick or satisfying. I ordered a smoked trout spinach salad as an appetizer. Served on the plate were hot potatos, which just seemed weird. The rest of the salad was tasty, but too large a portion. The fried oyster appetizer was overcooked. The cornmeal coating was not tasty. We did not receive bread until we asked for it. Service was extemely slow. The Gorgonzola penne dish was overpowered by the cheese, and the accompanying beets were too heavily seasoned with cloves. My sole entree came breaded and deep fried—completely overpowering for the delicate flavor of the fish. It came accompanied by the same potatoes that had graced my salad plate. The dessert selection was small, with several items unavailable that evening. We won't be going back."
[RSw, 12/06] said: "Ate at Mother's on 12/15. Dining early, we were the first to be seated and the first to order. To our surprise, a couple two tables away was served first. Because the restaurant was still relatively empty, we heard him tell his companion "This isn't what I ordered". We looked over and he was using his utensils to move things around on the plate. He summoned a waitress and made his complaint. The waitress removed his plate and returned in less than one minute with another plate of food. She returned to the kitchen and immediately came out with two plates which she put down in front of us. The plate that was removed from the other diner was piled high with something white and the plate in front of my wife was a filet with lightly fried onions piled high on top of the filet. Thinking that the waitress wouldn't do something like re-serve food we sat there for a minute wondering how they could have produced another meal for the other table so quickly. We asked to speak with the maitre d' and explained our concern. He was extremely apologetic and offered several alternatives. My wife decided to shrug it off and accepted his offer of a new meal. He quickly returned to inform us that the manager said my wife could eat what she was served or she could take it home. He now said that no mistake had been made and that the other diner got a second meal so quickly because they "pre-cook" their steaks. The diner from the other table came over to our table and said that he, too, was thinking about it. He said that the waitress asked him if he ate anything on the plate. He told her no but wondered why she asked. We then asked to speak with the owner, who was present. We explained everything again, and he simply said "OK" and walked away. We paid the full bill, and I left with a hungry wife. We stopped at Leo's Pizza on Seneca St. (good review to follow) for a few take-out slices. We won't ever return to Mother's, but, the next time you're dining there, you can ask yourself... Whose food am I really eating?"
[BA, 6/06] said: "Had a very nice, very late dinner at Mother's last week. Service was friendly, warm, and knowledgeable. Quite helpful with a wine selection for two people whose favorites are 180 degrees apart. Food looked great, tasted the same, good-size portions. Creative entrees. Fresh fish excellent, simple salad looked fine and tasted better. Late night dinner, not too heavy, hit the spot—will go back again and again."
[LC, 11/05] said: "OK, now I am absolutely astounded. One star for Mother's? Mother's is one of the best restaurants in which I've ever eaten outside of New York City, from the imagination and originality on the menu to the superb service, the consistently outstanding food, and the reasonable prices. I have a business acquiantance with whom I dine often, and he has eaten in the best restaurants in the world (we first dined together at Daniel Boulud's in NYC). I often squeam when taking him somewhere new because of his mile-high dining standards. Where do I take him and know everything will be absolutely perfect? Mother's. Unfortunately, I'm beginning to think that your one-star rating says more about you and your taste in restaurants than it does about the quality of Mother's." [Bill's reply: No, it says more about not reading the ratings key. My single star merely reflects only having eaten at a restaurant that I liked one time.]
Reviews from more than 10 years ago:
[ST, 3/03] said: "I'm visiting Buffalo from New York City, performing with the Buffalo Philharmonic. A friend and I were looking for late supper after a performance at Kleinhans. We stopped by the Pearl Street Brewery, which is near the hotel, where a waiter steered us to Mother's, which serves until 3 AM. We found it positively delightful. Rather than a "dive" as described on your site, the restaurant has a classy loft feel to it, with friendly staff and a very attractive crowd having a great time. The food warrants a star or two. It's creative, well thought-out, and well executed. It's worth a visit for the wine list alone—great, less-than-obvious selections at prices that would be fair in a retail store. I highly recommend Mother's."

[A&NP, 4/99] say: "Arrived early—we had the pleasure to sit at the bar. Dinner was excellent. Scampi Fritters with Southwestern accent and Chipotle sauce. Porterhouse steak cooked exactly as asked. Friendly bistro atmosphere. We found the prices very reasonable and give it an excellent review!"

[HL, 6/98] said: "I agree with two comments the previous writer made. The food is excellent, and it does look like a dive. I think, however, that the food prices are extremely reasonable, and the wine list is imaginative and inexpensive."

[JK, 3/98] said: "The place looks like a dive, but the menus, food, and service are excellent for an almost decent price."
---
Mr. Bill's Restaurant & Bar.
1500 Cleveland Dr.
(one block west of Cayuga Rd., near the Buffalo Niagara International Airport),
Maryvale (Town of Cheektowaga).
634-0783.
Review from more than 10 years ago:

[DY, 9/02] says: "Great food, but has gotten a little pricy in recent months. Their prime rib may not be as big as some, but it is juicy, flavorful, and cooked just right. The atmosphere is both casual and "nice"; you'll feel equally at home stopping for a snack after bowling, or going to dinner for a special occasion. I always give bonus points to places where the owners work harder than the employees, and you'll never see Bill or Nancy stop long enough to cast a shadow.:-)"
---
Mulberry Italian Ristorante.
64 Jackson Ave.
(east of Beech St. & Rt. 5/Hamburg Turnpike,
west of Spruce St.,
in the Bethlehem Park neighborhood),
City of Lackawanna.
822-4292.
Same management as Della Mostra by Mulberry and The Mess Hall.

[4/9/15] Given 8 (out of 10) points by Andrew Z. Galarneau, Buffalo News food editor.

[DGB, 1/15/14] said: "On Jan. 11, M and I went to Mulberry for the first time. We had certainly read (here) and seen (Diners, Drive-ins, and Dives) a lot about the food, both the quality and the portions. Right on both counts. M and I shared the meatball salad to start—a 'deconstructed' salad consisting of a sharp and flavorful arugula salad next to a generous serving of fresh ricotta, and accented with their softball-sized meatball. Each component was delicious, and they could be combined in any of a number of ways, making it even better. All dinners came with a house salad; the house dressing was tangy and flavorful, but there could have been less of it. M's shrimp scampi over linguini was on the bland side and lacked the garlic 'punch' of a true scampi; the shrimp were tender and tasty, however. I ordered the evening's house lasagna (pork ragu) in the small size (they have a larger, 'TV' size—from Triple-D). It was excellent, with tender noodles, flavorful filling, and just the right amount of tomato sauce. We shared a tiramisu for dessert—an individual portion in its own ramekin. It was quite good, but was a bit over-chilled, as if fresh from the fridge. Dinner, with 2 glasses of wine, came to around $70 before tip. Definitely worth a return trip, now that we know to stick with the classic red-sauce dishes."

[WHN] said:

[4/7/13] "On Sat., 4/6/13, we met another couple for dinner at Mulberry. We ordered a bottle of Montepulciano d'Abruzzo. The other couple ordered a cocktail and, later, a bottle of Chianti. Mulberry has many wines priced under $30: Our Montepulciano was $24; the Chianti was $26, I think. Fresh Italian bread with butter and with olive oil were presented. (The bread was cold, as if it had just come out of the refrigerator.) The included salads of mostly iceberg lettuce and a few other greens, with garbanzos, a small plum tomato, and black olives, were very good. Three of us had their delicious, roasted-tomato vinaigrette dressing, mine with crumbled bleu cheese; the other person had his with balsamic vinaigrette, also with crumbled bleu cheese. For her main course, G had an evening special of chicken breast in a white cream sauce, served with garlic mashed potatoes and asparagus spears. Her chicken was moist and flavorful, and the sauce was wonderful. The other woman had homemade Piemontese agnolotti, a kind of ravioli, with beef, honshemiji mushrooms, and peppadew peppers, tossed in a beef reduction. (I asked what honshemiji mushrooms were, and our server said they were mushrooms. I tried one and can verify that they are, indeed, mushrooms. Although they had longer stems and smaller caps than the white mushrooms found in packages in supermarkets, I can't say they tasted any different, but the beef sauce may have covered the flavor.) The other gentleman had veal parmesan. I ordered an evening special: sauteed striped bass, lightly topped with a creamy tomato sauce, with asparagus spears, roasted potatoes, and edamame. All the dinners were delicious, and the other couple had enough leftovers from their dinners for another meal. The service was very good, too. Before the tip, the cost was just over $65 per couple."

[8/26/12] "G and I met another couple for dinner at Mulberry on Sat., 8/25/12. We ordered two bottles of wine—Chianti and Montepulciano d'Abruzzo. The wine list offers a number of reasonably priced wines; ours were $24 each. Fresh Italian bread with butter and with olive oil and balsamic were presented. To start, G wanted to try their shrimp bisque, so we shared a cup; it was excellent. The included salads were good, but mostly iceberg lettuce, with chichi beans, a cherry tomato, and black olives. Three of us had roasted-tomato vinaigrette dressing, which was delicious; the other person had his with balsamic vinaigrette with crumbled bleu cheese. Our server told us that all salad dressings are made in-house. For main courses, G and the other woman had an evening special of broiled halibut with a lemon-butter sauce, capers, and artichokes, with a fried-potato croquette and broccolini; it was reportedly excellent. The other man had another evening special of veal parmesan, which he enjoyed. I ordered a dish from the regular menu: I don't remember the name, but it was chicken breast, pounded flat, parmesan encrusted, and baked, with a topping of fresh tomatoes and mozzarella; it was wonderful. The chicken dish was also served with a potato croquette. The portions were huge—there was more than enough chicken and veal left for another meal. The service was excellent and, before tip, cost $70 per couple."

[10/07] "We went to Mulberry for dinner with two other couples on Saturday, 10/6. Two of our friends from the Southtowns have been here frequently and like it a lot. The restaurant has a New York City theme, with walls decorated with Yankees sports memorabilia, street signs, and the like. The background music is a combination of primarily Sinatra, Luciano Pavarotti, and other singers of Italian descent. For dinner, I and one friend had an evening special—veal cutlet rolled and stuffed with cheese, peppers, and mushrooms—with potatoes au gratin and broccoli. It was good, although the meat could have been more tender and hotter. Two diners had veal parmesan with a side of pasta. Both said their meals were very good. Another friend had eggplant parmesan, also with a side of pasta, which she said was delicious. Finally, one of our Southtowns friends had a sixteen-ounce rib-eye steak with French fries and vegetable. He said it was excellent: "like Smith and Wollensky, but there you would pay $48 for the steak, with everything else extra". All dinners come with a salad, with a choice of house-made dressings. The entrees range from around $15 to $21 for the most expensive item on the menu—the steak. With two bottles of wine (Ruffino Chianti, $20 per bottle), the dinner cost less than $60 per couple including tax and gratuity."

[LMR, 1/11] said: "Went there on 1/11/11 for my birthday; it was our first time. Heard good things about it, plus Guy from Food Network was there. Liked the building, liked the atmosphere, loved the holiday decorations that were still up. Nice bar area. We were seated on the other side of the bar. Not too crowded, and very comfortable. Good service; waitress was very prompt and friendly. However, their phone was very loud. It sounded like a cell phone, and I kept looking around to see who had their cell phone on, but then finally realized it was the restaurant's phone. That was annoying. Ordered the Special Appetizer of the day, the tempura fried zucchini blossom with stuffed hot pepper. Very good, but small portion for the price. We did enjoy it, though. The salads came before our meal. Just your average salad, nothing grand, but I got the charred tomato vinaigrette and didn't care for it. Found it to be very bitter. My boyfriend liked it, however. I ordered the homemade lobster ravioli in vodka sauce, and my boyfriend ordered the My Grandmother's Sunday Gravy. The lobster ravioli was $22, and the lobster ravioli off the menu was $18. The difference, which I had to ask, was that the ravioli off the menu is not homemade. I was a little put off by that, because they advertise everything as being homemade. The lobster ravioli was good; however, not all the ravioli were stuffed with lobster meat: Some had more, and some had less. The sauce was good—big chunks of garlic, which I love—but not great. I have had just as decent vodka sauce out of a jar. It was good, but nothing special. My boyfriend was not impressed with his meal. He is full-blown Italian and compared the meatballs in his dish to be just as good as his own meatballs. I tried his meal, too, and the sauce didn't impress me at all. My boyfriend's sauce has more flavor. We split a cannoli with a nice light lemon flavor, which was very good and very fresh. Overall, we are pleased we went; we had a nice meal, just not a great meal. I would say it was not enough to make me want to go back. I mean, $4.95 for a meatball. I don't care how big it is; that's ludicrous!!"

[PT, 9/10] said: "We went to Mulberry Ristorante with another couple on Saturday night. We had not been there before, but they had, and recommended it highly. It's not easy to find. We did a Mapquest search, which directed us to Mulberry Street on Buffalo's lower east side, which we knew was wrong, so we got better directions from our friends. On the Mulberry web site, I found a link to an episode of Food Network's "Diners, Drive-ins and Dives", which recommended some of their dishes. We started with an assortment of appetizers, including excellent fried calamari and stuffed banana peppers. Next came salads, with house-made dressings. I choose Chianti vinaigrette, which was delicious. For main courses, my husband had a huge portion of lasagna, which he said was excellent. I had eggplant parmesan, which was absolutely wonderful, perfectly fried to crispy perfection, with a very large portion of spaghetti with marinara sauce. Our friend had a baseball-sized meatball with gnocchi on the side, while his wife had chicken parmesan, also with a side of spaghetti. Both said their meals were excellent. The lasagna that my husband had, and the giant meatball that our friend had, were both featured on the Food Network TV show mentioned above. While the neighborhood in lower Lackawanna is a little funky, I would not classify Mulberry as a diner, a drive-in, or a dive, but as a very good neighborhood restaurant. The atmosphere is fun, with music from Italian artists in the background, and NYC memorabilia on the walls. The food and service were excellent, and we had enough leftovers for another meal. And the prices are very reasonable for the quality and quantity offered. 3-stars."

[BL, 8/10] said: "Mulberry offers high-quality food with excellent service and a pleasant eating environment. A bit pricey, as our two pasta entrees with two glasses of wine came to $50 prior to the tip. Sauce is a bit saltier than I would like, but overall a good meal with everything homemade. Both of us enjoyed our meals. We could have gone less costly by ordering a Friday fish fry (10.95), but we came for Italian. Note: By service, it is not only the waitress or additional help that is sensitive to your needs, but the owner saying thank you on your way out. Definitely a nice touch! Do we like it? Very much. All entrees look excellent, and there are many choices. Will we return soon? Ah…maybe not, as I still like Carmine's sauce, and feel we get a better deal in regards to cost for the amount of food we get. For instance, they make great meatballs, but is any meatball worth $5? But this is a good place. Go there, if you want to splurge now and then. And of course a fish fry is a good choice, or maybe other specials. Note: On Friday, the place quickly became packed, so they must be doing something correct."

[MCT, 8/10] said: "We went to Mulberry for the first time last night [8/3/10]; we were a group of 6, there for my girlfriend's birthday. I have to say this blew Chef's and Carmine's out of the water. I like traditional, 'home'-cooked-style Italian, and this topped the charts. We started with the stuffed hot peppers and an order of calamari. The peppers I would give a 9/10, and the calamari a 7/10. The marinara was very good, and the calamari were adequate but not amazing. I got crumbly bleu and balsamic on my salad; the bleu was so fresh and creamy, I had everyone at the table try a piece. I got the eggplant panino for my entrée and was so unbelievably impressed. The entire table took a bite and agreed. It is breaded eggplant with ricotta and mozzarella, served with a meatball. The mozzarella cheese is so fresh at this place. 2 people ordered the steak special, which came out cooked as ordered, and the mozzarella mashed potatoes were amazing. My only complaint was that the entr´es took a while to come out, so be prepared! The apps and salads came out quick. The ambience is great, just like some restaurants in NYC's Little Italy. Prices are on par with what you would expect for good Italian; I believe it was $8 for the peppers, $9 for calamari, and my entrée was $14 or $15. Very solid prices; highly recommended!!"

[LSS, 5/10] said: "I had the best manicotti I've ever had at Mulberry on a rainy Sunday afternoon in April. I brought the giant meatball home for a friend. My dining companions enjoyed their meals very much. We got a lot of food (soup, salad, entree, great bread) for a fantastic price, too. Tip on its location: You will think you're going the wrong way but persevere. Mulberry is located in a residential neighborhood; there is a parking lot across the street."

[CMo, 3/09] said: "I'm from Ft. Erie and on a six-day culinary whirlwind with my wife. Just finishing up on the shores of the Niagara, and I felt compelled to note what an excellent find I had at the Mulberry Restaurant in Lackawanna. It was only about a 10-minute drive from the Peace Bridge. I must say I was a bit skeptical when I looked at the exterior of the restaurant, and I wasn't sure if I was going to the right place when I entered the neighborhood, but I left the Mulberry as the happiest man in town. Unbelievable! First, when you walk into the place, you become engulfed with its beautiful red walls and contrasting, vintage, black-and-white photographs. The service was attentive, and the food was out quick. Now, about the food. Canada has many fine Italian restaurants; I have never tasted better meatballs and red sauce in my life! I was completely blown away. The homemade mozzarella was certainly homemade, as the chef brought us a sample while it was still warm, drizzled with a little extra-virgin olive oil. The fried mozzarella was different from anything we've had. It wasn't the frozen variety you get at other places. This was some mozzarella (homemade) in between some fresh Italian bread that was breaded and fried and served with that fantastic, fresh-textured tomato sauce. We also had the homemade manicotti, and that was absolutely to die for. For dessert, we split the ricotta cheesecake, and it was marvelous! 5 stars to the Mulberry! This will be a regular stop for us during each visit to the States."

[RDM, 7/08] said: "Loved this place! My husband and I stopped in for a quick lunch and found this place to be as wonderful as the "buzz" we've been hearing about it. The atmosphere was welcoming, the service prompt and friendly, and the food was way above average. We both enjoyed the baked onion soup, which was the soup of the day. It differed from French onion soup, as it had pancetta, roasted garlic, herbs, and was topped with smoked mozzarella cheese. My crabcake Caesar salad was topped with the biggest crabcake I have ever seen. It looked bready, but was completely filled with seasoned fresh crab. My husband also enjoyed his chorizo burger with salsa off of the lunch specials menu. I cannot wait to go back for dinner!"
---
Muscoreil's Bistro and Fine Desserts & Cakes.
3960 Niagara Falls Blvd.
(between Crescent Dr. & Lockport Ave.),
City of North Tonawanda (Niagara County).
692-9081.
[SAS, 10/08] says: "Positive—for lunch: had a wonderful lunch there with a friend today; their lunch menu contains a page of panini, another of wraps, and another from the grille. My guest had a cup of cream-of-mushroom soup with a spinach salad. She thought both were very good but would have enjoyed the salad more if the hot bacon dressing had been hotter (or even warm). I had the Mexican wedding soup with a salami, capacola, and ham panini with roasted red peppers and onion. Both were very tasty! We, of course, finished our meal with dessert...not the only reason to visit here...but certainly an excellent one! Just be aware...they don't take reservations, so arrive before noon or significantly later, because they always seem to fill up!"

[GMG, 9/08] says: "I visited Muscoreil's with [MDB] on 8-13-08 and had a fabulous meal. What a quaint restaurant: cozy, not too large, nice atmosphere, and polite hostess and servers. He had the chicken stuffed with Asiago cheese and prosciutto with asparagus and whipped potatoes, and I had the NY strip steak with baked potato and mixed vegetables. Both were presented nicely and tasted fantastic! My steak was cooked to perfection and juicy. The wine suggestions were good, as was the service. The dessert suggestions were even better; [MDB] had an almond raspberry cake, and I had a chocolate raspberry mouse—to die for! [Editor's note: Had it really been a mouse—instead of a mousse—you might really have died for it! ;-)] We took one of their "personally delivered by God" brownies home, and it was heavenly. I have just learned, however, that Muscoreil's has now reduced both its menu and its hours. The restaurant is open no later than 7:00 p.m., and the most you can get are sandwiches and wraps—basically lunch fare. No more fantastic dinners to be had. One can only hope that they bring back the fabulous meals once again (perhaps a seasonal change of menu?). The dessert selection, however, remains the same and is still decadent and delicious!"

[EMW, 11/07] said: "Muscoreil's has always been our favorite bakery for cakes and desserts, but they now have a restaurant that serves lunch and dinner. As you enter Muscoreil's, you walk past a case of the most beautiful, sinful desserts that you must keep in mind when ordering dinner! There are two intimate dining rooms with probably 10 tables each. While they don't have a full bar, they do have a decent wine list, and we started with a bottle of Riesling. We split a Caesar salad and the crabcakes for an appetizer (although the waitress brought us one crabcake, which we pointed out as a grammatical/false advertisement on the menu). The salad was good, and the crabcake, while it wasn't jumbo lump crab, was served with two delicious sauces that complemented it nicely. For dinner, I had the Penne &agrave la Vodka with Chicken. I normally don't order pasta at restaurants, but it just sounded good, and with artichokes, asparagus, roasted bell peppers, and spinach in a creamy, tangy sauce, it didn't disappoint. However, the serving was ridiculously large, and I probably only ate 1/3 of it. My partner had the salmon, which was served over spaetzle, spinach, and corn, with a ginger sauce on top of the grilled seasoned salmon. I thought the seasoning was a little much, but my dinner partner loved it and said he would have trouble ordering something else the next time we visited. Unfortunately, we hadn't saved room for dessert, so we took it to go (Pistachio Mousse Tulip and Cappuccino Mousse Cup), and, bar none, it was the best dessert of any restaurant in Western New York. We will definitely return again!"
---
Mustachio's Pizza.
2701 Elmwood Ave.
(between Kenmore Ave. & Sheridan Dr.),
Village of Kenmore (Town of Tonawanda).
874-8909.
[JKl, 7/07] says: "This restaurant is located on the corner of West Girard and Elmwood Ave. in the heart of Kenmore. It is located where Mystic Pizza was formerly located. The owner is a sweet guy—throws around a lot of "pals" and "sweethearts" and "huns" and "buddies". He can be brash, but he gets his job done—and done well. We have had several pizzas from this location, all pepperoni. If you like your pizzas a little sweet and a little greasy, you'll like Mustachio's. There is always a good amount of cheese on top, without being so heavy that it's unmanageable. The subs are also to die for. Lightly toasted roll, piled with ingredients. We got the Italian Sausage sub, and it was one of the best we had ever tasted. They also feature cut-out coupons on their pizza boxes—collect 10 and you get a free large pizza of your choice. Highly recommended local pizza joint!!"
---
My Little Margie's.
5044 Broadway
(between Bloomfield Ave. & Transit Rd.),
Village of Depew (Town of Lancaster).
684-6556.
[LMR, 3/10] says: "What can I say? One of the best little hole-in-the-wall places for a Great Fish Fry. Go early, 'cause the wait can be long; this is a tiny place, but well worth it. We went on Friday, March 12th, around 3:30, and got right in. Large fish fry is mammoth, comes in two pieces; we had leftovers for the next day. Comes with all the great sides: macaroni salad, potato salad, French fries, coleslaw, and a basket of bread. One complaint is that there are no substitutions, sadly!! I would prefer more side salads instead of fries, but they were all very good! I am no longer a fan of the beer-battered fish—way too thick and greasy for me—but My Little Margie's does it right!! Just thin enough to be tasty and not weighed down with grease. Perfect!! One small problem we had was our waitress, who has been there for years, but unfortunately was having a bad day, but all-in-all our visit was excellent, and we will go back!! One of Depew's little gems."

[BaS, 7/09] said: "My husband and I went 7/3/09 with his brother, sister-in-law, and niece. There is a quiet bar in front, medium-sized dining room packed with tables. My husband and brother-in-law had the fish fry; I had the seafood platter; my sister-in-law had a turkey Reuben, and my niece had chicken fingers and potato skins. My husband and brother-in-law started with the Manhattan clam chowder, which was obviously homemade. It contained large chunks of potatoes and carrots. The men said the soup had a nice clam broth. The fish fries were very large. They and my seafood platter were served with cole slaw, potato salad, macaroni salad—all fresh and delicious—and French fries. The seafood platter came with a large piece of fish; 5 fried scallops, which were sweet and tender; breaded, fried, clam strips; and 2 fried shrimp. The turkey Reuben was made with carved turkey breast, or 'real turkey' as we like to call it, and placed on grilled sourdough. My sister-in-law said it was delicious. The chicken fingers were large, the potato skins loaded with cheese and bacon. Our waitress was a sweet woman with a great sense of humor. We are definitely going back."

Reviews from more than 10 years ago:

[DY, 9/02] said: "This is a classic "gin mill". Margie's homemade soups are great, the sandwiches are generous beyond compare, and if you like classic chicken-in-a-basket, you can't miss!"

[MP, 1/96] said: "Has some of the best food in the area; you usually cannot finish it because the portions are very big. Prices are decent, too."
---
My Tomato Pie.
3085 Sheridan Dr.
(in Northtown Plaza, between Bailey Ave. & Niagara Falls Blvd.),
Eggertsville (Town of Amherst).
838-0969.
[6/09] Given 3½ (out of 4) pennies by Buffalo News "Cheap Eats".

Same owner as Nina's Custard.

[11/6/14] With the closing of the co-owned My Burger Bar, they say, "we will be…moving our Signature Burgers to My Tomato Pie".

[PT, 4/11] says: "Last night [4/18/11], we had pizza at My Tomato Pie, based on a friend's recommendation. The crust was very good, but the tomato sauce was bland. It could have used more oregano or basil, or a dash of red pepper to spice it up a bit."

[AFZ, 8/10] said: "I love restaurants that offer basic menu items with twists. I highly suggest looking at their online menu before actually going there, because it will take you a while just to decide what to order! I'm not normally a salad person, other than Caesar, but their salads sound amazing. Last night, my family and I went here to eat. It wasn't our first time there, and it won't be our last. Last night was also the first time we had to wait for a table. Normally, they have their second dining room open, but apparently it was closed for a banquet. Again, it took me at least 10 minutes to digest the menu and get down to ordering just 1 item instead of 5. The atmosphere was very family-oriented. My dad commented that, because of the noise and amount of people in such a small area, the air could get really stuffy. However, the high ceilings and vents made for just the right atmosphere. I wish they wouldn't have had the gaudy red neon outlining the upper walls. The waitresses were very attractive but were unnecessarily running around too much: made me dizzy. Our pizzas came in a very timely fashion. Everything was fresh and gourmet-esque. I know you can take out at this place, but their food is better enjoyed sitting down. If you're in the Amherst area and are deterred by Hucklebuckets's limited menu of fried foods, then definitely come here. I consider this place the most popular plaza restaurant I've ever been to."

Reviews from more than 10 years ago:

[MRT, 5/05] said: "My friends and I have considered My Tomato Pie one of our favorite inexpensive restaurants in town for years. Very often, my husband and I will share a Caesar salad to begin. It is large enough to share between two people, and good tasting. My husband and his best friend simply adore the My Antonio pizza pie. They share a large one, which is covered with steak and caramelized onions. In truth, the steak used to be of better quality a few years ago, but they still consider it a great pizza. I always get their vegetable calzone with a side of sauce. If we have room, we order an apple crisp to share. Their apple crisp is homemade, and as good as my own. They do have a wine list."

[SMD, 2/03] said: "I have been a fan of My Tomato Pie for about 5 years now. They specialize in pizza, sandwiches, salads, and "lighter" fare but do have a few Italian specialities on the menu as well. Don't miss the Fried Green Tomato appetizer. Delicious green tomatoes breaded with cornmeal and fried to a crisp (not greasy!) crunch, served on a bed of greens with balsamic vinaigrette and both a creamy, roasted-red-pepper dip and ranch dip on the side. Other notable dishes are the Homemade Vegetarian Minestrone, Foccacia sandwiches, and Pizza Salad, but all of the food is of good quality. I have honestly never had a meal there that I wasn't pleased with. They have a large variety of vegetarian dishes, designated with a little red tomato, and they also indicate dishes that contain nuts, for those with allergies to such things. The service can be a bit leisurely at times, but always friendly. I recommend this place to all my friends, and no one has ever been disappointed. They are currently expanding to add about 20 tables and a small banquet area."

[MJH, 8/98] said: "Soups are very good, and the Tomato Basil has a different taste, great with the hot sandwiches. Menu is full of pizzas; they call them Tomato Pies."
---
Mythos.
510 Elmwood Ave.
(south of W. Utica St.,
north of Hodge Ave.),
Elmwood Village yellow section (City of Buffalo).
886-9175.
Online reservations available via OpenTable.com.

Greek.

[3/10] Listed as one of 41 "Restaurants We Love" by Buffalo Spree magazine.

[11/20/09] Given 3½ (out of 4) pennies by Anne Neville, Buffalo News "Cheap Eats" restaurant reviewer.

[KBA, 12/28/14], responding to his own query about good places for salads, says: "Mythos on Elmwood has a fresh julienne salad with turkey that is crisp and tasty. It also has other, traditional Greek salads such as souvlaki with grilled lamb or steak: meat that is cooked superbly, and the portions are sizable."

[BMcWS, 11/10/12] said: "I'm glad I didn't read the other reviews of this here before we went!! We tried to eat somewhere else and couldn't get a table, so we cruised Elmwood looking for someplace else. Greek sounded good, and Mythos did not look very busy (we had never been before). We were there on a Saturday about 5:45. There were about 4 other tables filled. The restaurant is quite nice inside—much nicer than places like The Towne. There are nice high booths and an attractive, deep-burgundy, color scheme. The tables all had candles. It felt warm and cozy. The menu has about what you would expect at a Greek place. We started with saganaki, served on a sizzling platter. This might be the best saganaki I've ever had. It was super crunchy on the outside and soft inside, served with lemon and bread—very, very good. Our son had one of the breakfast combos, and ate every bit on his plate: French toast, eggs, and bacon. I had the chicken souvlaki dinner. It was one of the best I've ever had. It's served with big pieces of chicken-breast tenders—at least a whole breast, probably more (everyone at the table ate some, and I brought enough home for a chicken sandwich). The chicken is marinated and cooked nicely. It comes with a Greek salad (could use a little more feta, but other than that it was nice—the lettuce was green, and the tomatoes were red, and there was red onion, olives, and green pepper in it—a nice salad), and potato of choice (I got fries, and they were perfect), as well as pitas. The chicken also came with a really nice, creamy, dill dipping sauce—something you never get with souvlaki. It really added to the flavor. My husband got the gyro dinner, which comes with the same Greek salad, and he got Greek potatoes, as well as pitas. Everything was nicely done, and the tzatziki sauce was great. Our daughter got the Mediterranean pasta—fettucine with spinach, artichoke, tomato, and cheese. It was a huge portion, and she could get two more meals out of it. This came with a salad, as well. We were very impressed with the quality of the food. The presentation was very nice. The service was attentive. Oh, and we shared a rice pudding—it was very thick and rich, and had a mountain of whipped cream on top. We will definitely be back. I don't know why they weren't busy on a Saturday night. Nothing in the previous bad reviews here held true for us. Maybe they made some big changes since the last reviews? I can highly recommend it after our dinner."

[BSh, 5/12] said: "Mythos on Elmwood in Buffalo, NY, serves leftover food! We ordered food to go, only to find pieces of pre-eaten pita in our salad; chicken was way undercooked. Our side order of pita wrapped in foil had salad stuck to the bottom of it. Must be trying to save money by reserving uneaten food! Way to go, Mythos. Owner was [expletive deleted]."

[DGe, 4/12] said: "My bride and I arrived Saturday night [4/21/12] to a mostly empty restaurant and were immediately seated. We read the menu, the specials menu, the wine list, and discussed what we would eat. The menu has all you would expect in a Greek, family restaurant, with many added seafood dishes. The waitress then brought us water and quickly took our drink order. We sipped our water and relished the ice, while we waited for the wine. When the wine was done, she came back for our dinner order, which she took with the warning that the Eggplant Napoleon could be a longer wait than one would expect for an appetizer; actually, it came faster than the wine. The eggplant was OK: heavy and a bit bitter, but in a light sauce. The appetizer was immediately followed by a house salad dominated by boxed croutons and stacked high with red onions. We were allowed to digest this quite awhile, while our entrees cooked. My bride had a chicken breast with goat cheese, artichoke, and sun-dried tomato, over mashed potatoes with fresh vegetables. The vegetables were excellent, not overcooked, and flavored with thyme; the mashed potatoes were pleasantly lumpy; but the chicken was covered with a heavy tomato sauce that overpowered the goat cheese. Once the sauce was pushed away, it was much better. I had a salmon cooked on a cedar plank. The salmon was rare, which I like, but the cedar aroma and taste were barely there and overshadowed by a cloyingly sweet, brown sugar. It was accompanied by wonderful, grilled disks of potatoes, and over sautéed vegetables. The dinner was not expensive for fine dining, but was a bit more than most Greek, family restaurants; if you are going to be expensive, you should be the best, not mediocre. The service was friendly, but slow: from sit down to delivery of the entrée was ninety minutes in a quarter-full restaurant. The salad was, well, horrible. There are many Greek restaurants, and many restaurants on Elmwood, with better food, faster service, and priced appropriately. Bill has kindly provided links on this site to search for location and cuisine; I suggest you keep searching."

[KRN, 10/10] said: "We went to Mythos for Sunday breakfast on 10-17-10. Linda had 2 poached eggs over hash, covered with Hollandaise sauce; she proclaimed it excellent. It was served with toast and home fries, as was my Mediterranean omelet. My omelet contained roasted red peppers, artichokes, and feta cheese; very good. The service was good, as was the coffee. A good place to people watch."

[SGB, 7/10] said: "Overall positive. I went to Mythos on 07/03/10 on Sat. Surprisingly, it wasn't busy at all (may be due to 4th of July long weekend). We ordered bruschetta and spanakopita as appetizers. The waitress was courteous, however was alone; hence, the service was pretty slow. The appetizers were delicious. Everybody liked their food. I am a vegetarian and had only one option for dinner—spanakopita—but we already had that as a starter. So I ended up ordering another appetizer—hummus and pita—which was OK (not great). Overall, good food but not many options for vegetarians."

[LFo, 7/08] said: "I have been to Mythos a few times and just recently went with my sister and her friend. All three of us enjoyed our meals. My sister and I always get the Spanakopita (spinach pie) dinner. It also comes with a Greek salad, pita bread, and your choice of potato (we chose the Greek potatoes). It costs $10.99. My family is Greek, and, ever since I was young, my mom has made Spanakopita for Christmas and Easter. For years, I have been trying to find a restaurant where I like their Spanakopita. Finally, I have found one. Mythos has really good Spanakopita, and it comes in the form of a spiral. My sister and I both liked our meals. My sister's friend got the Mythos pasta, which she enjoyed. Another item that I get every time as an appetizer is their Spinach Artichoke dip. Everybody thought it was tasty. The people sitting behind us were looking at our dish and thought it smelled good, so they ended up ordering one as well. The atmosphere is cozy and welcoming; the prices are reasonable. Next time, I'll have to get their Chicken Souvlaki or maybe breakfast, since they serve it all day long."
---
Home | Intro | What's

| Contributors | Ratings Key | Catering | Cuisines | Locations | Outdoors | Waterfront |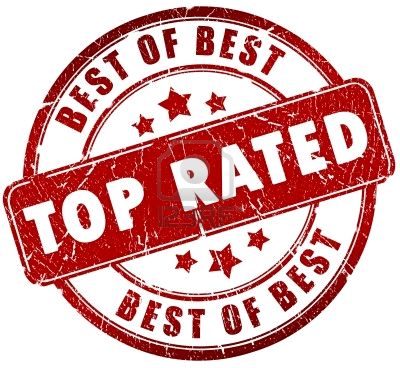 | Send a Review
---
Copyright © 1988–2015 by William J. Rapaport (rapaport@buffalo.edu)
http://www.cse.buffalo.edu/restaurant.guide/listm.html-20150907