Home | Intro | What's

| Contributors | Ratings Key | Catering | Cuisines | Locations | Outdoors | Waterfront |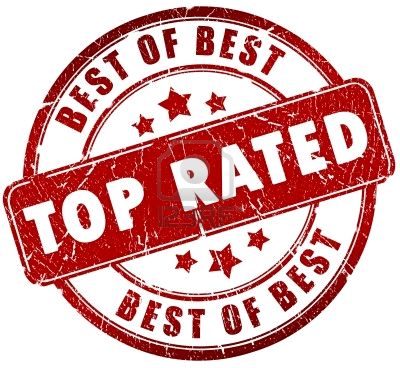 | Send a Review
---
Alphabetical Listing of Restaurants: N
Last Update: Friday, 4 September 2015
Note:

or

material is highlighted
---
Index:
9-11 Tavern (South Buffalo)


99 Brick Oven Bar & Grille (Lancaster)


99 Fastfood (Buffalo/University District)
Natalie's Mediterranean Eatery (Amherst/Eggertsville-Grover Cleveland Terr.)
Neapolis Family Restaurant (Buffalo/Bailey-Lovejoy)
Nette's Fried Chicken (Buffalo/University Heights)
New Star Chinese Buffet (North Buffalo)
Niagara Café (Lower West Side)
Niagara Culinary Institute Benchmark Restaurant (Canada/Niagara-on-the-Lake/Glendale)
Niagara Fallsview Casino (Canada/Niagara Falls, ON)
Nick Charlap's Ice Cream (North Boston)
Nick's Place (North Buffalo)
Nick's Place Express (Tonawanda/Kenmore)
Nina's Custard (Amherst/Getzville)
Nine-Eleven Tavern (South Buffalo)
Nino's Pizza (Hamburg)
Nissan's Kosher Deli (Amherst/North Buffalo)
Nite Cap Grill (Tonawanda/Riverview)
NOLA (Buffalo/West Side)
La Nova Pizzeria (Amherst/"Greater" Williamsville & Buffalo/West Side)
The Now Pizzeria (Village of Hamburg)

---
Key:
All phone numbers are in area code 716, unless otherwise indicated.
All locations are in Erie County, unless otherwise indicated.
---
99 Brick Oven Bar & Grille.
• Facebook page
99 Aurora St.
(just south of Garfield St. & south of Broadway;
north of Benson Dr., Lancaster Middle School, & Como Park Blvd.),
Village of Lancaster (Town of Lancaster).
393-3847.

[JoM, 8/17/15] says: "After a round of golf on Sunday, 8/16/2015, we were looking for a late lunch. We stopped into 99 Brick Oven around 2:00, and were seated at a table just outside the bar area. I chose the club sandwich for my meal, which came with potato chips; it was a nice sandwich cut into quarters. My friend had the steak sandwich, served with fries. Both of us enjoyed our meals. Service was attentive and professional. I would describe the atmosphere as a comfortable neighborhood bar and restaurant. The menu was large and had an impressive selection to choose from. I look forward to returning again soon."


[GOw, 1/11/14] said: "Worked late on Thursday, so J and I decided to try this place on Aurora. We have been there a number of times in its former versions. We sat at the bar, enjoyed glasses of Apothic Red, and had a pizza. Bartender was very nice. Sabres game was on. We relaxed and enjoyed the mushroom and sausage pizza: tasty, with goat cheese and caramelized onions. There is plenty more on the menu to try, and we will check it out."
---
99 Fastfood Restaurant.
3396 Bailey Ave.
(between Highgate Ave. & Lisbon Ave., south of the UB South Campus on Main St.),
University District (City of Buffalo).
836-6058.
[5/30/13] Given 8 (out of 10) points by Andrew Z. Galarneau, Buffalo News food editor.

Japanese and Vietnamese. (Formerly called "Pho 99".)

[5/30/13] Under new management, according to [AZG]'s review cited above.

Reviews under the previous management:

[DJM, 1/12] says: "(Thank you, as always, for providing such an invaluable service, Bill!) [You're welcome; thanks for the kind words!] There seems to be a lot of current chatter about this place, so I thought I'd weigh in on my recent experiences at 99 Fastfood (have been there twice in the past two weeks). Intro: From my perspective, the food was amazing, but the service was lackluster at best. Patrons benefit from the best of both 'take out' and 'true restaurant' worlds. The prices are on par with quick take-out, but it is without question a sit-down restaurant, complete with: seating for ~40, saltwater fish tank(s?), music, and hardbound copies of their menu (no food items listed on a wall or computer print-off menus). Food is delicious. A slightly dated photograph of their menu can be found at: urbanspoon.com [and a slightly different menu can be found by clicking on their name, above]. Food: Both times, I ordered identical, size large, sub-$9.00 bowls of Pho Dac Biet. (NB: The dated menu, linked to above, states S, L, XL are size options for pho; now they have condensed into S- and L-sized portions [as shown on the alternative menu that I [Bill] mentioned above] —not sure if the sizing correlates to their old sizing, as I am a new customer.) It comes with beef, tripe, and 'meatballs' that don't resemble ground meat (but are still very good). As [MTC, 1/12]'s review states, the broth is rich, flavorful, and full of great herbal notes, without being even close to salty tasting. Each table has a rack of miscellaneous spices and sauces to add as needed, and the pho itself comes with a plate full of fresh: herbs, bean sprouts, and lime. (As an aside, I'm an adult male with a very healthy appetite, and the bowl alone presents a challenge to finish; definitely consider the smaller sized bowl (sub-$7.00) if interested in appetizers or dessert.) First-trip companion had the same type of pho as I did, and also really enjoyed it, for the same reasons I just mentioned. Second-trip companion ordered spicy, lemongrass chicken. I tried the chicken, and it was delicious; it was moist and flavorful, yet firm. It did not succumb to a pile of 'mush' from the plentiful amount of sauce it was served with; the sauce was very pleasant tasting, with a great amount of unknown herbs and spices added. It had just the right amount of heat for my liking. The chicken came with a good, unassuming portion of rice. I'd definitely order it myself in the future. Service: It was virtually non-existent both times I visited. The place is staffed with what appears to be a couple of college students (UB-South is within easy walking distance). They're polite and friendly, but it's obvious they don't have food-service skills or a desire to remain in the industry. For example, I ordered iced, jasmine tea; it's sold as 'with refills', and I wanted a refill after I consumed the contents of the first glass. Our server passed the table several times without offering to refill (or perhaps even noticing that the glass was empty). I had to literally flag him down for a refill after he took his standing position 10 feet away and began a protracted conversation with the other server. Neither the first-trip nor second-trip server brought bills to the table or even inquired into whether we would like dessert; it was as though, after food was served, our tables were on their own. (NB: I did notice other tables receiving bills and check-up service.) Both times, we waited at the table for a while, before walking up to the register to: (1) discover what our total bill came to, and (2) pay the same—with a smaller-than-average gratuity—at that moment. Summary: If eating 'on the cheap,' this is definitely an amazing place, as the value is outstanding for what is provided. Regardless of price, the freshness and quality of the food is on par with much more 'glamorous' eateries serving varied Asian cuisines. Service (of the kind that is normal at all restaurants I'm familiar with) isn't great, or even good, but the high-quality food, low cost, and reactive service (the servers are very friendly and quick when something is brought to their attention) more than make up for it. I believe they're open for lunch, and, if so, it would be a great, hearty meal most any time of day!"

[MTC, 1/12] said: "Service: The service was fairly poor, and that was with low expectations going into the meal. There were many small things that occurred throughout the evening, but the topper was upon completion of the meal about fifteen minutes passed without receiving a check, so I had to go to the counter to pay the bill. [But see CSS's comment, below.] Appetizer Item(s): Beef Short Rib B.B.Q. ($2.85): While the beef short rib packed a good amount of flavor in a little bit, I would never order this item again. The order was comprised of three extremely thin slices of meat with bone (think like a bone-in ham steak) that were literally the thickness of a piece of cardboard (~1/8") with combined weight being ~1 ounce, and that might be a little generous. I know you can't get a lot for $2.85, but this item left me wanting something else. Vietnamese Egg Roll ($1.50): The Vietnamese Egg Roll was very good; it had a crunchy, golden brown exterior while maintaining a moist, flavorful interior. The Egg Roll was served with a sweet fish sauce featuring a nice blend of sweetness, acidity, and umami. Entrée Item: Pho Dac Biet [beef, meatball tendon, and tripe] ($8.50 for a large): Description/Opinion: The Broth: The broth is generally the star in a pho dish, and 99 Fastfood delivered with a rich, flavorful broth. A good amount of cilantro and other herbs were present, which added another dimension to the flavor profile. The Meats: The different meats in the Pho Dac Biet added various textural elements to the dish. The tripe and meatball were both very soft and creamy, while the beef and tendon added a little 'chew', which contrasted the noodles. The only real issue was that several pieces of beef were hard to eat, because they were a little too large. It proved to be a challenge to 'cut' the meat into smaller pieces with the utensils provided (chop sticks and soup spoon). The Toppings and Noodles: The soup had an ample ratio of noodles to broth, which kept one satisfied until the end of the dish. The other toppings included bean sprouts, Thai basil, fresh jalapenos, chili sauce, plum sauce, and fresh lime. Overall: The Pho was very good, and 99 Fastfood is definitely worth a trip."

[CSS, 1/12] said: "A comment on MTC's recent review of 99: I have been going to 99 for nearly as long as they have been open. In my experience, we have always taken our bill to the counter to cash out. I suppose that's what makes it 'fast food', so I'm not necessarily sure that should count as a strike against the service."

[JeLo, 8/08] said: "My wife (a Vietnamese) and I are coming from Houston, TX, which has some of the best Vietnamese restaurants. We found that this one is a respectable Pho house with quick service and a neat environment. The cafe sua da is good, not too sweet. For appetizer, we had the spring rolls (Goi Cuon), which were the only disappointing part. They had not enough herbs, too much vermicelli, were rolled too thin and long, and their dipping sauce was oversweetened. Whoever rolled them had no hand in the Pho! We each had Pho Dac Biet. The broth was not murky and had very little MSG (if any at all). The tripe, flank, and meatballs were all fresh and tasty. I approve of the herb side, because the basil was fresh, and there was Ngo Gai (sawtooth herb), which is essential but often left out at Pho restaurants. I will be coming here often to study."

[AZG, 11/06] said: "The surviving sister restaurant is still turning out great pho (beef noodle soup), grilled pork over rice, and great Vietnamese egg rolls. A limited but highly consistent menu keeps the place full of UB students and soup-seekers looking for the best pho in town."
---
Natalie's Mediterranean Eatery.
807½ Millersport Hwy.
(in Grover Cleveland Plaza, between Eggert Rd. & Sheridan Dr., just north of Grover Cleveland Terrace, about halfway between the UB North & South Campuses),
Eggertsville (Town of Amherst).
446-9715.
[KE, 6/08] says: "After three years in Buffalo as a vegetarian, we finally got take-out from Natalie's today for lunch, after having looked back at the vegetarian options on this list. We have definitely been missing out. This is more of a lunch or quick dinner place, given the metal-swivel chairs and attached table seating. But the menu truly has an impressive collection of creations that are hard to find at other area Middle Eastern restaurants. The eggplant vegi burger was quite substantial (if a bit mushy) and complemented by some tasty spices. The spinach and leek (with feta) wrap was also tangy and hit the spot. I'm looking forward to going back and trying the vegi kibbe (spelled "Kibby" there) and vegi souvlaki (although I'm not sure what that would contain). Everything seems to be made fresh, and it is definitely a family establishment."

[AMSo, 9/07] said: "Very veggie-friendly. It's in a strip plaza. Look for the CAPUCCINO sign in the window. K. and I decided to find it and try it, and boy, were we impressed! There is lots of seating—and the son of the restaurant owner pointed out that the tables can be moved together (they are set up in tables of 4) for larger groups. K. had the megaderra sandwich, which consisted of lentils and other tasty stuff all wrapped up in a pita with hot sauce on the side. I had the ratatouille sandwich, and we also ordered a plate of stuffed vegetarian grape leaves. We also got waters, and I think our bill was under $20 for two people. The food was good, especially the grape leaves—they were served piping hot!—and were so tightly wrapped and not as oily as other places. The owner's son explained that it's because his mom prepares them fresh at every order. The food was really, really good, and there were so many vegan options! Along with what we ordered, they had literally five different kinds of handmade veggie burgers, baba ganoush, falafel, at least 3 different vegan soups, tabouli, and more. Everything is fresh, it's a family business, and, when we left, we felt satisfied but not stuffed, which is a nice feeling. You know how you'll get dinner and then leave, feeling like you have a lump of concrete in your belly? You'll definitely not get that feeling @ Natalie's. We felt very healthy and very content. And we'll most definitely be back there in the future. Unfortunately, I don't have the menu with me, but I believe they are open till 8pm on weekdays, and are also open on Saturday. Your best bet would be to call them personally to inquire about hours. Like I said, more than ample seating, lots and lots of options (both veggie-friendly and omnivore-friendly), and an extremely knowledgeable family staff who can answer questions and make recommendations about what to choose when you have a dietary restriction. (But we sure didn't feel restricted with all the choices, I'll tell ya!!)"

Reviews from more than 10 years ago:

[AZG, 9/02] said: "Solid Lebanese deli that ought to be a favorite for felafel-seekers, vegetarians, and vegans. The roasted eggplant burger, one of eight homemade veggie burger options, outshines McDonald's. Nice zippy hummus, tame babaganoush, satisfying chicken shawarma (with French fries in the pita with the meat and salad)."

[DH, 4/97] said: "An excellent Lebanese restaurant just down Millersport from the Amherst campus. They catered the [Conceptual Structure, Discourse, and Language] conference last spring. They're cheap and good, though they aren't the quickest to get the food on the table, and the atmosphere leaves something to be desired."
---
Neapolis Family Restaurant.
1389 Bailey Ave.
(at Stanley St.),
Bailey-Lovejoy (City of Buffalo).
895-8467.
Review from more than 10 years ago:

[MEL, 8/98] says: "I had a nice chicken souvalaki from here — not comparable to Ambrosia's but pretty good for a place off the beaten path."
---
Nette's Fried Chicken.
3118 Main St.
(between Custer St. & Highgate Ave., south/west of the UB South Campus),
University Heights (City of Buffalo).
715-9592.
[RAS, 12/11] says: "In recent weeks, I have visited Nette's Fried Chicken twice. Both times, I walked out with a product good enough to inspire me to write this review. Nette's, which recently moved from Bailey Avenue, caters to take-out orders. There is one table in the window and a long counter with stools, if you prefer to eat there. Nette herself is behind the counter where your order is placed. If you insist on a spotless restaurant with gleaming stainless steel equipment, go elsewhere: Nette's is pretty basic. This is not fine dining, but it is fine chicken. Large pieces, moist inside with a very flavorful and crunchy coating. Two breast halves and a wing were about $8.00. Side orders, which I did not try, include mac and cheese, yams, and greens. If you limit yourself to eating fried chicken only a few times a year, Nette's is the place to go."
---
New Star Chinese Buffet.
1999 Elmwood Ave.
(in the Elmwood Plaza, same location as Regal Elmwood 16 cinema, between Kenmore & Hertel Aves.),
North Buffalo (City of Buffalo).
873-8439.
Reviews from more than 10 years ago:

[PH, 10/01] says: "My husband wanted to try this place, and though I usually avoid buffets (read barf-fet), I agreed. When we first entered, I was really repulsed by the overall smell of the place. But I doggedly followed the husband to a table near the steam tables. I could not find a single thing that appealed to me. My husband and several obese women filled their plates. My daughter took her cue from me, and we both refused to eat, which really pissed off the husband! You pay as you enter, so the meal was a bust, and a silence between my husband and myself ensued for several hours. When the odor of a restaurant is foul, that is usually a good clue. I wanted to ask for a refund for me and Danielle, but husband was so aggravated that we left with a rank smelling cold over our heads. Never again!"

[MEL, 8/99] says: "This Chinese buffet should do brisk business, because it is the only restaurant in the same strip mall as the Elmwood Theater, which in turn is the only first-run, non-art-film-oriented, movie theater in the city of Buffalo. The food barely met my extremely low expectations; a few things were execrable (most notably the chicken balls and most of the desserts) but most were tolerably mediocre."
---
Niagara Café & BBQ.
525 Niagara St.
(at Pennsylvania St.),
Lower West Side (City of Buffalo).
885-2233.
[9/10] Given 4 (out of 4) pennies by Andrew Z. Galarneau [AZG] Buffalo News "Cheap Eats" restaurant reviewer.

[JeS, 10/09] said: "Niagara Cafe does Puerto Rican food right, and quickly—at that."

[GBr, 4/06] said: "Living in Spanish Harlem, I have eaten at plenty of Spanish restaurants, but Niagara Cafe & BBQ is by far one of the best that I have been to. The food is great. Most of the Spanish restaurants that I have been to serve you dry chicken, and the beef in the stew isn't very tender, but that wasn't the case here. The service is great, and I couldn't believe how fast I received my food. The staff was extremely friendly. I told them that I was in there doing a project, and they answered every question I had with no problems. Niagara Cafe & BBQ is a small restaurant with a warm, family feeling. I definitely see myself eating at Niagara Cafe in the near future."

Reviews from more than 10 years ago:

[MEL, 10/97] said: "Solid Puerto Rican food. Stewed chicken was excellent. Goat stew was adequate, but not as good as other P.R. places I've eaten (specifically, a place called Lozada's in Cleveland; if you are ever in Cleveland, I recommend Lozada's with every breath in my body!). Note that the selection here is broader (and healthier) than at El Fogon, which just has half a dozen entrees, all beef, pork or fried. (...after living in Miami 2 yrs., I have a soft spot for this kind of food)."

[CC, 5/95] said: "A good place for Latin-American food—more specifically Puerto Rican/Cuban-style food, not Mexican or Caribbean (the kind you can get in thousands of places in the NYC area): ropa vieja, carne asada, bistec, black bean soup, yellow rice, etc. Only Gino's pizza place in the Rainbow Mall...makes me feel as much like I'm in NYC (culinarily) as this place ;-)."

[PF, 1994] said: "This is one of two restaurants serving standard but very good Puerto Rican food."
---
Niagara Culinary Institute Benchmark Restaurant.
135 Taylor Rd.
(at Niagara College, south of Glendale Ave., west of St. Catherines),
Village of Glendale (Town of Niagara-on-the-Lake, Niagara Region), ON, CANADA.
1-905-641-2252 x 4619.
[WHN] says:

[5/07] "We had another excellent 3-course, C$29 fixed-price lunch at the Niagara Culinary Institute over Memorial Day weekend. I had smoked trout with edamame to start. My wife had an escarole and endive salad with spicy walnuts and "Benedictine blue" vinaigrette. We both had grilled beef entrecote, cooked perfectly to medium rare, topped with a mildly curry-flavored butter and accompanied by spring vegetables and sauteed cannellini beans. With the main course, we each had a glass of NCT Winery merlot. For dessert, she had a pear tart with a spicy gelato and berries, while I had white, milk, and dark chocolate mousse. The meal and service were excellent. Note: I don't recall if this is a schedule change, but they are closed Mondays and are open only for lunch on Sundays."

[11/06] "My wife and I had lunch at the Niagara Culinary Institute on Friday, 11/10. At lunchtime, they offer a 3-course, fixed-price menu for C$24 (C$29 with a glass of house red, white, or rose wine from Niagara College Teaching Winery). For an appetizer, we both chose mussels steamed in Niagara Pale Ale, and for the main course, beef short ribs braised in NCT Winery Shiraz. Among the other appetizer choices were soup, salad, and bresaola (air-cured beef). The mussels were excellent, such that I asked for a spoon to finish the broth, and my wife asked for more bread (a crusty sourdough) to soak it up. The short ribs were excellent, too—melt-in-your-mouth tender, served over mashed potatoes with assorted vegetables. Other main course choices included locally made sausages, quail, pork tenderloin, rainbow trout, and a vegetarian pasta. There was no choice of desserts, but the plate of three "seasonal sweets" consisting of pumpkin and currant toffee pudding, a chocolate truffle tart, and apple crumble were all delicious. The dining room is staffed by students of Niagara College's Hospitality and Tourism program, and the service was very professional. The atmosphere is very nice, too, with a view of the Niagara Escarpment from many tables. Note: Since we want to return soon, we asked about their schedule, and learned that the Dining Room closes for about two weeks during the Christmas-New Year holiday season; this year the closure is from 12/22/06 through 1/7/07. Other than that, they are open all year."

[CLHe, 9/06] says: "My husband and I dined here on September 28, 2006. What a sweet deal! The prix-fixe dinner is $37 Canadian without accompanying house wines made at the school or $46 dollars with 2 glasses of their wine. My husband had the house white and red as part of his dinner and enjoyed both thoroughly. I started with Grilled Monforte Dairy Haloumi Cheese with Local Field Tomatoes and Petit Herb Salad while husband had Smoked B.C. Salmon on a Pickled Beet, Feta Cheese, and Baby Arugula Salad. Delicious! The Haloumi is from a local sheep's dairy and was a really different tasting cheese; I really enjoyed it. The hubby enjoyed the salmon and, after tasting, it melted in the mouth. We also had the Cavatelli Pasta with Truffled Mushroom Cream and Sweet Green Peas as a second starter. I enjoyed this more than he did, but he is more a red-sauce kind of guy. I could have licked the extra sauce that remained in my bowl, but I managed to control myself. For the main courses, I chose Northern Lakes Pickerel Fillet on Oven Dried Tomato and Fennel Tapenade Grilled Creamer Potatoes and Basil Lemon Beurre Blanc, and he had the Grilled Rib Eye Steak "Café de Paris" with Pommes Frites and Grilled Summer Vegetables. Wow! My fish was perfectly cooked, really mild, and the fennel tapenade complimented it perfectly. The steak was also cooked perfectly, medium-rare, and was very tasty. The dessert consisted of three tastings of Lavender Scented Crème Brulee, Summer Berry Compote with Triple Cream Brie, and Vineland Cherry and Almond Financier with Niagara College Pinot Noir Paint. The creme brulee was by far my favorite, with the triple cream brie and compote to follow. The brulee was not overpowered by the lavender and had a really unusual taste; very good! I have to mention that the service here was excellent, very attentive but not intrusive at all. The waiters are part of the hospitality program at the school, and attention to detail is paramount. All plates are served at exactly the same time, and you did not have to ask for anything; it appeared the second you even thought about needing it. Their menu changes 4 times a year seasonally, and the Fall menu comes out in two weeks. I cannot wait to return!"
---
Niagara Fallsview Casino.
6380 Fallsview Blvd.
(between Portage Rd. & Murray St.),
City of Niagara Falls (Niagara Region), ON, CANADA.
1-888-325-5788.
---
Nick Charlap's Ice Cream.
7264 Boston State Rd.
(between Zimmerman/Herman Hill Rd. & S. Abbott Rd.),
North Boston (Town of Boston).
312-0592.
[BL, 6/07] says: "Is anyone noticing problems with their favorite ice cream places lately? Or is Charlap's the only one that we really notice? Most places may have some increased prices but still generous servings with the exception of Charlap's. Charlap's Dairy was a long time WNY favorite famous for huge cones, delicious ice cream, and reasonable prices. If you had visitors, you always took them to Charlap's for a real ice cream experience! Around 2002 or so, it changed hands and reopened under Nick Charlap, a relative, we believe. Ice cream was there but more bland in taste for quite some time. Taste slowly improved over the years as the original full flavors returned and the crowds. (My favorite was always the cashew caramel crunch.) This past summer, we noticed major changes over 3 visits within 2 months. First time, same huge cones and decent flavors and the large crowds. Price for two medium cones came to about $5.00 including tax. Mediums were two generous scoops that went to the bottom of the cone. Second time, about 3 weeks ago, same price for the two mediums but one cone was its usual size and other was small, very restricted scoops. I don't know how else to say it..."restricted" seems right. Clerk indicated they are supposed to be giving smaller portions now, but some of the workers were still giving traditional larger scoops. So one cone was large and the other minute. Very weird that the servers were not on the same page. Yesterday (6/29/07), we paid $4.57 (includes tax) for one restricted single-scoop cone ($2.07) and one restricted double-scoop ($2.50). The single scoop appeared a baby cone. (Now there was still a baby cone...wonder what that looked like!) Both small cones shocked us. We were told they had to reduce the size in order to maintain the price. Sorry Charlap's. You have lost us again. The mood was pretty somber among the other ice cream lovers that evening. Would not mind hearing where the rest of you take in your summer ice cream. We have one other summer one and could use additional suggestions."
---
Nick's Place.
504 Amherst St.
(at Bush St., north of Buff State),
North Buffalo (City of Buffalo).
871-1772.
[RAS, 10/10] says: "I probably eat at Nick's 7 or 8 times a year. I have never been disappointed with the quality of the food, the service, or the price. Nick's is very much the typical, Greek-American diner, not nearly as fancy as Pano's, or Ambrosia, or the other places on Elmwood but more like their poor cousin. You walk in to the kitchen, which has a lunch counter with stools and a few booths. The back is also a dining room. Today, a Sunday [10/3/10], I got there shortly before 12 noon and had to wait about 15 minutes for a table. I ordered the gyro breakfast. The eggs were cooked as ordered, the home fries were crispy and more than I could possibly finish, and the gyro, which tastes the same no matter at what Greek restaurant I order it, was plentiful. The crowning glory of Nick's breakfasts is the bread. You can have the usual pita, or wheat, or rye toast, or you can have the 'homemade' toast. I'm told it's made by the owner's mother or by the owner himself. (Nick, by the way, is the owner's son, who cheerfully waits on tables.) There's no doubt that this flavorable bread with a chewy texture is homemade, and it alone is reason to come back. My companion ordered the bacon, eggs, and home fries, and had no complaints other than that the portions were too large to finish. The 2 meals with a cup of tea set me back $14 plus change. That's about $5 less than they'd cost you at Pano's, and Pano's doesn't even have grandma in the back baking bread!"

[AFN] said:

[10/09] "I returned to Nick's Place for lunch with friends from school for the first time since a fire forced their closing last spring. The place has been spiffed up with freshly painted walls, new windows, and some new furnishings. I had chicken souvlaki, but I thought the chicken was of really poor quality, and I didn't eat much. I took the leftovers home and threw them in the garbage. Nick's food—at least my souvlaki—wasn't anywhere near as good as I remembered."

[5/06] "We often go here on the rare occasions that we have a lunch break. We're always greeted by "The teachers are here", which, I think, is meant as a warning to the kitchen that we need to be fed quickly, so we can return to school. It's a tiny restaurant in "downtown Black Rock" with typical and good (especially the souvlaki) Greek food. So small that you might have to stand up to let delivery people pass by. Grungy looking, but the food has always been fine. Breakfast and lunch only. Ultra cheap."

[RL, 7/09] said: "I've been a longtime reader of your restaurant guide, though as of yet I haven't contributed any reviews. It's really an excellent resource, [Thanks!] and I consult it frequently. As a resident of the Elmwood Village area, I thought I would offer an update on one of the restaurants in my neighborhood. Nick's Place on Amherst Street was closed for a couple of months due to a fire, as mentioned in your guide. They've since reopened, as of June."

[WHN, 4/09] warned: "May be closed due to a fire."
---
Nick's Place Express.
2466 Elmwood Ave.
(between Westgate Rd. & Wabash Ave.),
Village of Kenmore (Town of Tonawanda).
873-2400.
---
Nina's Custard.
2577 Millersport Hwy.
(east of Campbell Blvd., northeast of the UB North Campus),
Getzville (Town of Amherst).
636-0345.
Same owner as My Tomato Pie.

[WHN, 9/07] says: "Since it was a beautiful summer-like day today (Sunday), we decided to have hot dogs for lunch at Nina's. When I was 3/4s through mine, I noticed green mold on the bottom of the roll. I was going to just throw it away, but my wife said I should tell them so they didn't serve moldy rolls to anyone else. I told the kid at the counter that their rolls were moldy and they should check them or they might make customers sick. He said: "OK. Do you want another hot dog". Duh…no!"
---
The Nine-Eleven Tavern.
9–11 Bloomfield Ave.
(just east of South Park Ave.,
west of Ithaca St. & McKinley Pkwy.,
south of Tifft St.),
South Buffalo (City of Buffalo).
825-9939.
[1/20/12] Given 4 (out of 4) pennies by Anne Neville, Buffalo News "Cheap Eats" restaurant reviewer.

[JoM, 1/30/15] says: "I stopped in with a group of friends on Wednesday, 1/28/2015. Many of us had heard about the chicken wings, and that was the purpose for our visit. The tavern itself is not a fancy place. The men's restroom was lit by a desk lamp with a lamp shade sitting on back of the toilet. The wings and fries were excellent. The wings were large and had a slightly sweet, yet spicy flavor. We ordered them 'hot', but they weren't overly spicy. The French fries were fresh cut and had excellent flavor. I won't return for the atmosphere, but I will definitely return for the food."
---
Nino's Pizza.
315 Buffalo St.
(at Beverly Pl., south of Clark St.)
Village of Hamburg (Town of Hamburg).
648-2500.
[WHN, 8/8/12] says: "Good, thin-crust pizza. Not as good or as thin-crusted as Romeo and Juliet's or Rocco's on Transit, but still good."
---
Nissan's Kosher Deli.
3980 Maple Rd.
(in Tops, at N. Bailey Rd.),
North Bailey (Town of Amherst).
515-0075.
I don't know how I've managed to be ignorant of this place for so long, but—although I have not yet tried it—I'm listing it here as a public service. If anyone has tried it, please send us a review!
---
Nite Cap Grill.
675 Sheridan Dr.
(at Parkedge Ave., east of 2 Mile Creek Rd.),
Riverview (Town of Tonawanda).
877-9527.
[MaSt, 1/08] says: "My sister and I stopped in after reading a review in the "Cheap Eats" column in The Buffalo News: At the Nite Cap on Saturdays, the bartender is also the waitress. Ordinarily, I would drive right by a place like this—it looks like a "biker bar" from the outside. The inside is dark and dated, and the menus are pretty much just placemats—soiled, no less. Don't let that deter you: The food is very, very good and inexpensive. The costliest item on the menu (a steak sub) will set you back about $8.00. They offer pints of Labatt's for $1.50. We started with salads ($1.20), which were little bowls of tightly packed, shredded, iceberg lettuce adorned with chopped American cheese and slices of tomato. Nothing exceptional, but perfectly fresh. My sister ordered the meatloaf, and I had a "King" roast beef sandwich (under $4.00). Both were accompanied by chips and a dill pickle spear. Her meatloaf tasted homemade, although she found the gravy a little too peppery. My roast beef, however, was sublime. Thinly roasted, with jus on the side—delicious. I savored every bite. I have been back a few times and have enjoyed my roast beef sandwich on each occasion. My kids have ordered chicken finger subs and raved about them. If you enjoy a dining experience offering quality food at discount prices and aren't concerned about ambience, you'll enjoy your meal at the Nite Cap Grill."
---
La Nova Wings
La Nova Pizzeria
371 W. Ferry St.
(at Hampshire St., between Grant St. & Richmond Ave.),
West Side (City of Buffalo).
881-3303.
5151 Main St.
(just west of S. Forest Rd. and the Village of Williamsville),
"Greater" Williamsville (Town of Amherst).
634-5151.
[WHN, 6/07] says: "The pizza from the West Ferry Street location used to be among the best in Buffalo. We have not had it for at least 15 years, so I don't know what it's like now, but the pizza and wings from the Williamsville location are quite ordinary."

Reviews from more than 10 years ago:

[RMo, 12/03] says: "I often eat home; I enjoy preparing my own meals; so, eating out is always a treat. I recently ordered a pizza from La Nova. After working a long day, I was happy to enjoy a greasy treat. To make a long story short, I was halfway through my first piece when I bit into a huge piece of glass-like plastic about an inch long! La Nova is usually the only pizza place I order from. When I called La Nova to return the pizza and get my money back, I was greeted with an extremely rude manager who basically told me that it was impossible and that they were too busy to send a driver over to pick the pizza up. Some service, huh. Needless to say, I will never order from there again. Please be warned; ordering from LaNova is dangerous, if you want to keep your teeth."

[MEL, 5/99] says: "Though I think the pizza here is not as great as some think, I strongly recommend the BBQ wings."
---
The Now Pizzeria.
88 Main St.
(east of Center St.,
west of Buffalo St.),
Village of Hamburg
649-5840.
[RDM, 6/3/15] says: "The Now Pizzeria's clam pizza is so flavorful that it puts Colombo's to shame."
---
Home | Intro | What's

| Contributors | Ratings Key | Catering | Cuisines | Locations | Outdoors | Waterfront |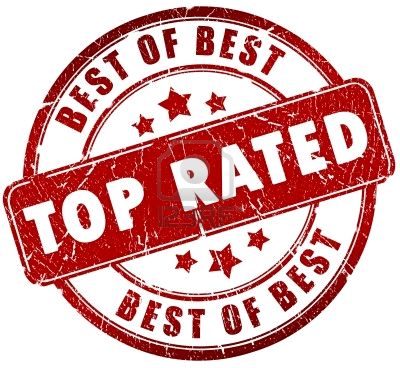 | Send a Review
---
Copyright © 1988–2015 by William J. Rapaport (rapaport@buffalo.edu)
http://www.cse.buffalo.edu/restaurant.guide/listn.html-20150904