Home | Intro | What's

| Contributors | Ratings Key | Catering | Cuisines | Locations | Outdoors | Waterfront |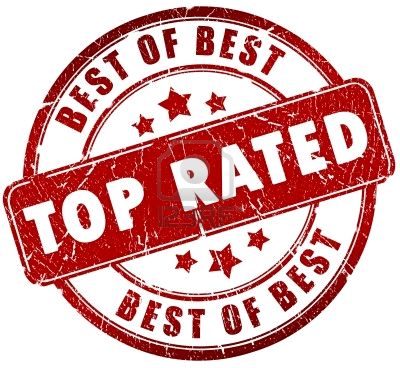 | Send a Review
---
Alphabetical Listing of Restaurants: R
Last Update: Wednesday, 9 September 2015
Note:

or

material is highlighted
---
Index:
Rachel's Cafe & Deli (Amherst/"Greater" Williamsville)
Rachel's Mediterranean Food (Amherst/UB North Campus)
Rainbow Deli (Downtown Buffalo)
El Ranchito (Clarence/Harris Hill-Clarence Hollow-Clarence Center area)
Ray's Lounge & Catering (Buffalo/Kaisertown)
Red Coach Inn (Niagara Coumty/Niagara Falls, NY)
Red Lobster (Amherst/North Bailey)
Red Osier Landmark Restaurant (Genesee County/Batavia-Stafford)
Red Pepper (Amherst/North Bailey)
Red Robin (Amherst/North Bailey)
Red Top Hots (Hamburg/Athol Springs)
Redlinski Meats (Cheektowaga/Walden)
Reid's (Niagara County/Lockport)
Remington Tavern & Seafood Exchange (Niagara County/North Tonawanda)
Rick's on Main (East Aurora)
Ricotta's Pizza (Orchard Park/Ellicott)
Ridgeway's Restaurant & Catering (Canada/Ridgeway-Fort Erie)
Riley Street Station (East Aurora)
Riley's Famous Roast Beef (Downtown Buffalo)
Ripa's (Town of Lancaster)
Risa's Restaurant & Catering (Downtown Buffalo)
Ristorante Giardino (Canada/Niagara-on-the-Lake)
Ristorante Lombardo (North Buffalo-Hertel Ave.)
River Grill (Town of Tonawanda)
River Oaks Club House & Banquet Facility (Town of Grand Island)
Riverbend Inn & Vineyard (Canada/Niagara-on-the-Lake)
Riverside Cafe (Buffalo/Riverside)
Riverstone Grill (Town of Grand Island)
Rizotto Ristorante (Amherst/"Greater" Williamsville)
Rizzo's Casa di Italia Restaurant (Tonawanda/Brighton)
Rocco's Restaurant & Cocktail Lounge (Chautauqua County/Fredonia)
[

] Rocco's Wood Fired Pizza (Clarence/East Amherst-Transit Rd.)


Rodney's on the Lake (Hamburg/Athol Springs)


Romeo and Juliet's Bakery & Caffe (North Buffalo, Amherst/"Greater" Williamsville, Hamburg)
Ronny's Take Out Service (Lancaster)
Rooster's Café (Lackawanna)
La Rosa Pizzeria (& Peppino's Burritos)
(Amherst/UB North Campus, Clarence/Harris Hill-Eastern Hills Mall,
& Niagara County/Niagara Falls-Fashion Outlets)
(Angry Buffalo at) The Rose Garden (Lancaster/Transit Corners)
Roux Soup Bar & Cafe (Buffalo/East Side-Downtown)
Royal Family Restaurant (Tonawanda/Sheridan-Parkside)
The Roycroft Inn (East Aurora)
[

] Ruby Tuesday (Chautauqua County/Lakewood)
Rue Franklin (Downtown Buffalo)
Rundles (Canada/Stratford)
Russell's Steaks, Chops & More (Lancaster/Transit Rd.)
Ruth's Chris Steak House (Canada/Niagara Falls, ON)
Ruzzine's Rock Bottom Eatery (Clarence/East Amherst-Transit Rd.)

---
Key:
All phone numbers are in area code 716, unless otherwise indicated.
All locations are in Erie County, unless otherwise indicated.
---
Rachel's Cafe & Deli.
5953 Main St.
(across from Williamsville South High School, between Youngs & Garrison Rds., just east of the Village of Williamsville),
"Greater" Williamsville (Town of Amherst).
635-1100.
Typical American and not-so-typical Mediterranean cuisine. Same owner as Rachel's Mediterranean Food and Three Brothers Burgers.

[MTC, 2/12] says: "I work near Rachel's Cafe & Deli, so, when I am in the mood for a gyro or beef shawarma, I make sure to stop in. The gyro is fantastic, unlike the 'strips' of processed gyro meat you find in most 'Greek' places around Buffalo, the gyro meat at Rachael's is more of a ground lamb/beef hybrid that is infused with many different herbs and seasonings. I am a huge fan of the way their meat is prepared, and they do not cheap out on portion size. It is served on a hearty pita with lettuce, tomato, and onion. When I want to mix things up, I tend to order the beef shawarma, which is thinly shaved beef with a parsley-tahini sauce; the tahini sauce is the star of the show here. If you are in Williamsville looking for some Greek grub, skip Village Grille and Milos, and head to Rachael's."

[JSB, 12/09] said: "I am a frequent customer of Rachel's Cafe. While their baklava doesn't hold a candle to Falafal Bar, the rest of Rachel's food is much more enjoyable, and the tomatoes are always fresh."

[2/08] Several of us took a visiting UB speaker here for a light dinner. It's a small, non-descript, storefront restaurant, with about 6 tables. The manager (the owner's son) was very kind about putting two tables together and "reserving" them until our full party of 7 arrived. We decided to share two "house platters", each of which entitled us to 3 choices from the Mediterranean Dinner section of the menu, along with two side dishes per platter. We chose the NY strip beef kabob, the chicken kabob, the kafta (steak) kabob, chicken shawarma (a bit like chicken souvlaki), beef shawarma, and stuffed kibbie (described as being like a Mediterranean meatloaf), along with hummus, tabouli, and stuffed grape leaves as the sides. We also ordered some falafel wraps with extra hummus. All the food was excellent, as was the service (by the manager). The only disappointments were that they no longer serve baba gannough (their spelling), and, somewhat surprisingly, they had run out of teabags(!).
---
Rachel's Mediterranean Food.
UB Commons (520 Lee Entrance),
UB North Campus) (Town of Amherst).
636-0049.
Same owners as Rachel's Cafe and Three Brothers Burgers.

[Bill, 4/09] says: "The newest addition to the food offerings at the UB Commons. I had a tasty and satisyfing falafel 'sandwich' (actually, a wrap) with tomato, parsley, pickles, tahini sauce, hummus, and onions. They also serve Mediterranean subs, hoagies, chicken fingers, various Mediterranean sides (like grape leaves, spinach pie, etc.), souvlaki, sandwiches, wraps, salads, and full dinners, plus a few desserts."
---
Rainbow Deli.
403 Main St. #110
(in the Brisbane Building, at Lafayette Sq./Clinton St.),
Downtown Buffalo.
855-3433.
[CSS, 8/11] says: "The Rainbow Deli is a small, downtown, lunch deli (with a surprisingly comfortable seating area) that primarily caters to the take-out crowd, offering daily specials including salads, subs, soup, and pizza. What I love about this place is its abundant salad bar. For $5, you can get a 'small' salad loaded with your choice of about 10 different items (veggies, sunflower seeds, cheeses, sprouts, etc.). Deli meat or tuna salad on top is about a buck extra. The 'small' is large. The 'huge' size is gargantuan (as in, you can't finish it in one sitting). Two nice ladies assemble your salad for you. The dressings are not homemade but are portioned generously and can be packed on the side for take-out orders (they also have oil and vinegar at the counter, to make your own). This place, IMO, has it all: super fast, fresh, cheap, and good."
---
El Ranchito.
9780 Main St.
(across from Sandringham Dr.,
east of Spaulding Dr.,
& west of Kraus Rd./Rock Oak Pkwy.,
which are between Goodrich Rd. & Strickler/Shisler Rds.,
east of Harris Hill,
south of Clarence Center,
& west of Clarence Hollow),
Town of Clarence
320-5830.
Mexican.

[JoM, 5/6/14] says: "I stopped in for lunch on Cinco de Mayo with co-workers. At first, we didn't think they'd be able to accommodate our group of 5. However, they asked a single gentleman if he'd be willing to move to a smaller table. He obliged, and they pushed 2 tables together for our group. I was astonished that the host would ask his patron to do this. We paid for his meal to thank him for his generosity. For my meal, I ordered a combo, which included 1 taco, 2 enchiladas, and a choice of rice or beans. I chose a steak taco, 2 chicken enchiladas, and rice. The steak taco was average; the meat was overcooked for my liking. The enchiladas were better but nothing to get excited about. Everyone at the table ordered different meals, and we all agreed that the meal was good, but not great. Service was quick and courteous. I personally like La Tolteca better. I would return, but wouldn't go out of my way to do so."

[BL, 12/10/12] said: "This was our first time for El Ranchito, which has just opened. Love the interior, and had a great meal with a substitution allowed on one of my enchiladas, which worked out fine. The crowds kept coming this Friday. We loved the meal from start to finish, and appreciated the good service. Nice-sized menu, but not as huge as many Mexican menus, meaning that you make your choices fairly quickly and with less stress. The people are pleasant, and the food came out hot and delicious. My spouse loved his burrito entree, and I loved my enchilada meal, taking part of mine home. Two meals with guacamole dip and some extra refried bean put us into the $32 mark ($26-27 if we had not had the extras). We chose soft drinks, but margaritas, etc., are available. We also loved the clientele—from couples and singles to families. Very friendly. People want Mexican a step above what is presently in the area; this will do for casual and pretty, and not too expensive. We will definitely return."

[BMcWS, 12/7/12] said: "This Mexican restaurant just opened near us. It's been very busy, so we decided to find out what everyone's so excited about. This restaurant goes into a location that's cursed. Ever since the Palermo House closed, no restaurant has been able to make it in this location. To further add to the curse, El Ranchito has another location (different name) in Batavia, which was also the case with Pauly's Pizza, just a few doors down, which also closed. Yikes! (And note: it appears the menu is identical to the Batavia location, since the paper menu you can take home lists both locations.) We went on a Friday at 5, and the place was quite full. The owners have remodeled the inside, so that what was the bar is now part of the restaurant. There is still a bar, but it has been opened up and has tables in it. They also got rid of the booths that the last owner had and went with tables and chairs, fitting more. The menu is pretty large, with just about everything you could want. It compares favorably with La Tolteca, our usual Mexican go-to. The chips and salsa arrive first. The chips seem to be made in house; salsa comes in a cute, glass carafe, and each diner gets his/her own dipping bowl, which is a very nice touch. Thumbs up so far. We ordered three items, but only one was prepared according to our requests. Oops. I had the Quesadilla Verde. I asked if I could substitute corn for flour tortillas and was told it was not a problem. It was a problem, because it came with flour and had to be sent back. When the corn version arrived, it was good, but the green sauce on top was too spicy for me and had to be scraped off; it came with a large side of rice and chopped lettuce with sour cream and guacamole. We ordered Nachos Fajitas with no bell peppers. It came with peppers. Oops. Burritos Mexicanos had no issues, but we ordered it exactly as it appeared on the menu. It came with the same side of rice as the quesadilla. All the food was quite good. The menu has lots of choices and has a lunch-only menu as well. There are pork, chicken, vegetarian, beef, and seafood dishes, as well as every combo under the sun."
---
Ray's Lounge and Catering.
2070 Clinton St.
(between S. Ogden St. & S. Rossler Ave.),
Kaisertown (City of Buffalo).
824-3227.
[LMR, 3/10] says: "Went on Friday, March 19th, for the fish fry and Polish buffet. A regular haddock, beer-battered fish fry was $11, and the Polish buffet, which included soup, salad bar, breaded fish, fried shrimp, and dessert, was $11.75. The buffet was decent. Had mashed potatoes, gravy, macaroni salad, potato salad, coleslaw, applesauce, potato pancakes, roasted chicken, fresh and smoked kielbasa, breaded fish, fried shrimp, cabbage, corn, French fries, potato and kraut pierogi, and lazy pierogi. All good, I thought. My boyfriend got a regular haddock fish fry; he loved the sides, but his fish wasn't cooked all the way. So he told them, and they gladly remade him a piece of fish. Much better! Just think: The piece he had was too big, and it wasn't cooked properly, but the second piece was perfect; he ate it all. I was fairly happy with the buffet; my aunt felt it wasn't as good as in the past, and my boyfriend wasn't that crazy about it at all. The décor is so outdated!! It's exactly the same as when we had a family funeral breakfast there over 20 years ago, down to the silk flowers, which are older than I. However, it's a local, homey place that brings back memories. I would recommend it at least once and then make your own opinions. I would go again; however, felt the prices were a little too high for this type of place. It's clean, and the service is very good. It's a family place still run by the original family members."

[BL] said:

[9/06] Update: Buffet is now $10.95. Same good quality of food. Place was crowded this past visit, but we were seated within a small wait time (5-10 minutes). Waitress told us previous week was quiet but other weeks are busy. Also, there is an open menu if you wish this as opposed to the buffet. I did not read the menu, but they serve a fish fry, pork chop dinner among other items according to waitress. Everything is good and fresh. Buffet food is replaced regularly, and buffet presentation area is kept clean. It looked like the bar area was open, if you wished to sit there. Most of us were heading for the buffet. We have been back twice since last report, and the comfort food is consistently good."

[1/06] "Offers Friday night buffet, 4:00-8:00 P.M. Food like your Grandmother made (if she was one of your favorite cooks!). American with Polish influence. Clean, homey interior; polite service (expect to hear a Polish accent here and there. Our variety of accents are a pleasure to hear at some of the area restaurants). Relaxing atmosphere. Each item is well prepared: Fried, baked or roasted chicken, excellent pork chops but once a month, Polish sausage, fried fish, fried shrimp, pierogis (cheese, and very tender that evening), cabbage rolls (use your own European word), mashed potatoes, French fries, pasta, macaroni and potato salads, sauerkraut, vegetables, rolls, very homemade soups, full salad bar, dessert table, etc. Soda, $1.50, very large. Front bar was closed, but alcohol served from inside bar. Buffet $9.95, all you can eat. Kaisertown location diagonally across from Pumpernik and Pastry with easy parking in lot or street. Most of us probably tasted the food first via their wedding receptions, funeral breakfasts, showers. Will put on our list for our Friday night cycle of Western NY dining locations. Nice addition to the Polish cuisine, but lots of American items here."
---
Red Coach Inn.
2 Buffalo Ave.
(at the northeast intersection with the southern portion of Main St.,
southwest of Rainbow Blvd.),
City of Niagara Falls (Niagara County), NY.
282-1459 or 1-866-719-2070.
[WHN] says:

[12/15/14] "On Saturday night, we went to the Red Coach Inn to celebrate G's birthday. I ordered a bottle of 2012 J. Lohr Estates Seven Oaks Vineyard Paso Robles Cabernet Sauvignon ($45). Our server brought fresh bread with herbal balsamic, butter, and flavored butter, which neither of us tried. G started with a house salad ($8) of baby greens with strawberries, almonds, and bleu cheese, with Concord grape vinaigrette. I had a Caesar salad ($6) with anchovies (lots and lots of anchovies). For her main course, G had scallops Florentine ($26), tossed with pasta in a creamy sauce and mozzarella. I had a medium-rare filet mignon ($36) with balsamic demi-glace, accompanied by roasted potatoes, red peppers, a portobello mushroom cap, green beans and squash. We were too full for dessert, but I had coffee ($2). We dined in a room overlooking the rapids and the lights on the Canadian side. It was an excellent meal with excellent service."

[7/06] "We had our wedding reception here, but had not been back in years. In the summer, there is an outdoor covered patio overlooking the rapids approaching the Falls. Upon arrival, we were promptly taken to our reserved table on the patio. We ordered a bottle of Wolf Blass Cabernet Sauvignon ($22.95; about 2x retail) from their somewhat limited, but reasonably priced, wine list. We both ordered strip steaks ($33.95), cooked medium rare, as requested. There are many accompanying sauces that can be added at no charge. I chose a mushroom and black pepper one; my wife chose a Port wine demi-glace. All meals include a salad, a choice of several potato dishes (personally, I'm tired of the ubiquitous smashed potatoes that too many restaurants now serve) or rice, and a vegetable. There are many other main courses to choose from: fish and shellfish, prime rib and filet, veal, pork, chicken, and vegetarian dishes, starting around $21.95. Our meal and the service were both very, very good, and we enjoyed watching the tourists walk by."

[MIL, 9/11] said: "We stopped in for dinner after a visit to the Cave of the Winds on a Sunday evening in late September. After a long '5 minute' wait, we were seated on the patio, which has a lovely view of a park across the street and of the rapids approaching the falls. I ordered a chicken marsala special, which had a liberal sprinkling of mushrooms and was served on nicely chewy, corkscrew pasta. My partner had the 'surf and turf', with a raspberry sauce, and ostrich meat starring as the 'turf'. We both enjoyed our food and the cozy ambiance. The service was cordial, but slow, inattentive, and spotty—we never got the bread that was supposed to come, and the promised iced-tea refill never materialized, for example. The server said this was a difficult day for them, and I'm willing to give the restaurant the benefit of the doubt…this time."

[AFN, 6/09] said: "My sister, our daughters, and I went to the Lewiston Region Tour of Kitchens on Saturday, 6/13. Seven restaurants from Lewiston, Niagara Falls, and Youngstown offered samples of their cuisine at the various houses on the tour. The food served by most of the participating restaurants was excellent, including Mediterranean pasta with pesto, artichoke hearts, olives, sun-dried tomatoes, and feta from The Red Coach Inn. Overall, the tour was like a multi-course tasting menu experience. Excellent!"
---
Red Lobster.
4010 Maple Rd.
(at N. Bailey Ave.),
North Bailey (Town of Amherst).
837-0202.
Part of the chain.

Seafood.

Review from more than 10 years ago:

[HPK, 12/03] says: "If you have not been to Red Lobster in a while, it's time to check it out again; this is not a place to go for fine seafood, but if you want a quick bite and at a reasonable cost, I would suggest it. I had not gone back in a long time, as I was not happy with the quality of the food. This has changed dramatically, and the chain has added many real "fish" dishes to their menu, rather than just shrimp and scallops. I had the blackened catfish. It was really good, served with nice vegetables on the side. Plus, I was running really late and walked in at 10 p.m., when they close. They said, "no problem", and let my party in with no rush to leave."
---
Red Osier Landmark Restaurant. —WARNING: WEBSITE PLAYS A LOUD VIDEO!
6492 Main Rd.(*) (Rt. 5)
(east of Morganville Rd., east of Batavia),
Stafford (Town of Stafford, Genesee County).
1-585-343-6972 or 1-888-343-6972.
(*) Or possibly 6492 E. Main St., or 6492 E. Main St. Rd., or various other combinations of "east", "main", "street", and "road",
very few of which show up on Google Maps or MapQuest, though Bing Maps seems to do well.
The address I cite above is the only one that worked on Google Maps.
Red Osier's webpage link to MapQuest doesn't work!
[JFG, 3/09] says: "My wife and I went to celebrate her retirement and had heard about this "institution" for years. As it was a bit of a trip—it's outside Batavia—it was quite a production to go there, but it was her pick. We started out with escargot and their signature lobster bisque. I should know by now that escargot in Western New York isn't the same as, say, in Toronto. The bisque was ordinary. Prime rib—carved nearby (as you'll hear later in the review) was good, and we both had that. The sides were passable at best. Desert was pretty basic and, while billed as Peach Melba, was a local interpretation rather than the real thing. Maybe it's a seasonal thing, as the peaches could have been fresh instead of canned. I think the prime factor affecting diners' visits to this institution is the mere fact that it is an institution. They work hard to preserve an image that has been carefully cultivated to be a steak/beef-oriented restaurant with a history. The food is non-exceptional and mundane, although an attempt is made at flourishes like the "roaming" carving cart and some tableside presentation—although the tables are too close together to make this very practical, and one views the theater from a distance. We almost viewed some of the dinner in our laps as the waitress spilled a tray of fixings for salad. If you are in the area and don't mind spending $40–$50 per person on the theater and ordinary food, by all means go."

[J&NS, 5/06] said: "Visited this restaurant for the first time ever with a lot of good referrals on their steaks and prime ribs. We made reservations, and, although it was a Tuesday evening, the place was busy. Within 10 minutes, we were seated and started the night out with a bowl of lobster bisque that was presented in an empty bowl with a column of lobster in the middle. Once it was placed in front of you, the server poured a ladle of broth in the bowl. Nice touch. The accompanying bread consists of mini chocolate-chip muffins and pieces of sourdough bread, as well. Tasty as well. Then a choice of iceberg or spinach salad (we all chose spinach) with the hot sweet-sour dressing (with bacon) followed; that hit the spot. Finally, the cart pulled up at our table; we had heard of the cart. It consists of the prime rib we had ordered, sliced in front of us, au jus. Choice of baked potato, sweet potato, rice pilaf were options. The sweet potato was our choice. For dessert, we split a serving of bananas Foster with coffee. All the food was excellent and well served. The Osier has very professional people serving you, who are very attentive and friendly. We had a coupon that is published in Gusto that was used for all four of us. We had drinks, appetizers, main courses, 1 dessert, and coffees and tip that came to $140. As we were enjoying our meal, we were already talking about the next time we were coming back to the Osier, coupon or not. It's worth the trip from Buffalo, and if you want to take the slow and scenic way home, just stay on Route 5 and avoid the NY State Thruway tolls! 4 stars for sure."
---
Red Pepper.
3910 Maple Rd.
(across from Boulevard Mall, between Niagara Falls Blvd. & N. Bailey Ave.),
North Bailey (Town of Amherst).
831-3878.
Chinese and Vietnamese.

[MFr, 3/09] says: "My husband and I ate at Red Pepper last Saturday, and it was wonderful. I had the pork in garlic sauce (lunch special) with hot and sour soup, which was rich and spicy, chock full of mushrooms and bamboo shoots and a little bit of bean curd (which is how I like it). My husband had the beef lo mein (lunch special) with the won ton soup. The fried rice that came with the lunch specials wasn't too greasy, as you can find in other generic Chinese restaurants. Our meal was satisfying and delicious, and we enjoyed the tea that came with it. After all was finished, I still had enough of my lunch for a lunch later this week, and the bill came to $11.83 before tip. We will be back!"

[RAh, 9/08] said: "We loved the food, and service was good. We did notice that the interior was very tired. There was hair on our table, and we noticed that the walls had about an inch of dirt on them. Overall, we would not go back, because it was a turn-off to see all the filth while dining."

[LCo, 2/08] said: "On a recent visit to Red Pepper, I started with the Spring Rolls with vegetables and tofu. They tasted great, and the peanut dipping sauce was delicious. I also tried the Veggie Pho. It was another great dish, full of fresh vegetables. If you believe in the supernatural, this Pho may have some kind of "loaves and fish" property to it. I put a steady hour into eating from my bowl and even after sharing it with friends, I swear the bowl was as full as when it was served to me. As a note for vegetarians, the Pho comes with a meat-based broth, but you can ask for a water base. I had the Sesame Bean Curd as well. The bean curd was fried crisp, and the sauce had a sweet and nutty flavor. I think it would be too sweet to eat as a sole entrée, but it's a welcome compliment to more savory dishes. I'd eat at Red Pepper again just to sample more of the menu, but at the same time I'm not overly eager to go back."

[ECB, 1/08] said: "A friend and I were looking for something new to try close to UB North Campus and decided to check out Red Pepper entirely on the strength of its reviews here. We were not disappointed. It was crowded, but we still were seated immediately. We started with Vietnamese egg rolls, which were divine, and moved onto Pho, wanting to try something traditionally Vietnamese. She got the simple beef pho, and I got the roast duck. She liked hers, though was put off a little by the cilantro, which she wasn't used to. The more adventurous of the two, I not only tried mine as delivered but also availed myself of the many condiments provided, from hoisin and red pepper sauce, to bamboo shoots and lime wedges. Each new addition created even more complexity in the rich soup. As noted by another reviewer, however, the duck is still on the bone, so eating it is a bit of a challenge. We very much enjoyed the meal, though neither of us was able to finish the huge bowl completely. I look forward to returning and trying some of their Chinese fare."

[AMSo, 10/07] said: "K. & I went to the Red Pepper last night and had a wonderful dinner! Only problem was that my water glass still had someone else's lipstick on it! When we ordered, we asked the server for a new glass, as I showed him the lipstick and expressed my issue with drinking out of a dirty glass. My companion was observant—she saw him wipe off the lipstick and give the glass back to me. We were pretty grossed out and decided to order soda with straws so that we wouldn't take chances with what might be on the glasses. Food was great, though. We shared the Spring Rolls (veggies, tofu, rice noodles inside a steamed rice-paper wrap, served with a dipping sauce), then each ordered the Veggie Pho, which was more than a meal—a huge bowl with rice noodles, vegetables, mushroms, & tofu, along with a plate of fresh mint leaves, bean sprouts, and limes to add in. They also have two wonderful sauces to add to the pho—one is like a hoisin sauce that is flavorful but not spicy (dark colored), and the other sauce is a hot chili one (red colored). The food was wonderful, and we wound up taking home our tofu & veggies w/rice-noodle dinner that we had also ordered to share. There was so much to eat in the bowl of Pho that we didn't even touch the stirfry dish. All in all, a wonderful food experience, but my advice is to stay away from the glasses!"

[ABi, 4/06] said: "It's easy to define passable Chinese food by what it's not: Getting a dish that isn't gelatinous mush is often considered acceptable to diners weary of attempting to distinguish between limp, sauce-laden veggies and soggy, sauce-laden unidentifiable meat chunks. Thankfully, Red Pepper is good and not merely absent the bad. I'm a soldier in General Tso's Army, and the restaurant does great justice to the career officer's signature chicken. You get a huge portion of juicy, meaty pieces that are huge themselves, crispy and seared on the outside with the meat's succulence preserved. It was also worthy of having its typeface cast in red on the menu, as it was sufficiently spicy hot without being overwhelming; of course, I wouldn't recommend placing one of the red peppers interspersed with the serving on your tongue unless your mouth wronged you in some way and you want revenge. My dinner buddy ordered sweet and sour chicken and found her entrée prepared to an identically outstanding standard. Hers was coated in a sauce true to its name, the perfect pineapple-y balance implied by the title. We both liked our chicken lots. Our choices proved excellent, and they also offer a full menu of Vietnamese dishes for pho aficionados in addition to the extensive Chinese options. Red Pepper is very clean, the servers are as polite as they are affable, and the restaurant is proof that Asian cuisine and high quality are not mutually exclusive."

[LSS, 3/06] said: "Excellent, friendly and fast service on a busy Friday night. I must credit [JGM] for his tip about the sauteed eggplant—it was like nothing I've ever had before—delicious, melt-in-your-mouth texture and a bright purple color that surprised me. I had a vegetarian rice noodle dish with tofu from the Vietnamese menu. It was good, but the eggplant was the star of the evening."

[JGM, 11/05] said: "Very popular with us at the UB Law Library; a good selection of vegetarian items. My favorite thing here is the sauteed eggplant."

Reviews from more than 10 years ago:

[Bill, 1/05] said: I ate here for lunch with several UB colleagues. The place was packed. The menu, at least at lunch, consisted of a single-page, small-type, numbered list of Chinese lunch combos and 2 pages of large-type, numbered Vietnamese dishes. Confusingly (see below), the numbering scheme for both menus began at "1"; thus, dish #22 (say) was ambiguous between Chinese #22 and Vietnamese #22. From the "Pho" portion of the Vietnamese menu, I ordered Chicken Rice Noodle Soup; this needs to be parsed as "Chicken Rice-Noodle Soup" (i.e., chicken soup with rice noodles, not chicken soup with rice and noodles). [SCS] ordered the Spring Rolls with Tofu as an appetizer and the Vietnamese Pan Cake (their spelling) containing shrimp, pork, and bean sprouts ("Banh Xao") for his main dish; they arrived together, with everyone else's main dish (well, almost; see below). Another colleague also ordered from the Pho list: Roast Duck Noodle Soup. A third colleague ordered Stir Fried Roast Pork with Egg Noodle. And the fourth diner ordered wonton soup and something else (sorry; I didn't record it) from the Chinese menu. When the dishes arrived, the waiter announced the number of the dish, asking who had ordered that number; had I known there was going to be a quiz, I would have taken more careful notes! Things were made a bit easier for deciding who ordered what—but not easier for dining—by the fact that the dishes arrived in waves, with the last diner getting his meal after everyone else had been served. The wonton soup arrived first, before the main courses, even though [SCS] had to wait for his appetizer till his main course arrived. OK; so much for odd service: What about the food? Everyone was happy: [SCS] said his was "real good", and the colleague who ordered the duck soup initially said it was "quite good", though later commented that it was hard to eat because of bones. My soup came in a gigantic bowl, more like a serving bowl than a single-portion. The broth was less tasty than I would have preferred, but there was ample chicken and gobs of slippery noodles that refused to stay on the porcelain spoon. Unfortunately, the aftertaste lasted for hours. The Vietnamese menu (at least at lunch) includes Stir Fried Noodle dishes, Egg Noodle dishes, Rice dishes, Pho (noodle soups), and Bun ("vermicelli"). I guess the restaurant is good, and I suppose I'd be willing to try it again, but it wouldn't be my first choice.

[EC, 10/03] said: "I started going to the Red Pepper this past summer. It instantly became my favorite Chinese restaurant in WNY. The menu is quite extensive, and even features some Vietnamese cuisine, too. The owner is extremely personable and gracious, and always welcomes me with a smile and a handshake. The service is very polite and efficient. The food is simply fantastic. Chang's used to be my favorite, but Red Pepper has taken over the #1 spot. It's much more reasonably priced, and they make you feel welcome here (unlike Chang's). The international students from UB really seem to enjoy RP too. That's always a good sign! Everyone should really check this place out."
---
Red Robin.
4080 Maple Rd.
(at Bowmart Pkwy., between N. Bailey Ave. & Sweet Home Rd.),
North Bailey (Town of Amherst).
834-4100.
Part of the burger chain.

[RM, 8/12] says: "Some of their burgers are pretty good. So are their onion rings and fries. I also like their lemonade drinks with fruit floating around in it; strawberry lemonade is enjoyable. Family-friendly atmosphere. Solid food. No fuss, no muss."

[LBe, 5/11] said: "I have often taken my family to Red Robin on Maple Road in Amherst, and we have always been pleased with the burgers and the food. On May 14, 2010, I placed a take-out order at 7:30 P.M., and there was mistake on the order that I discovered after I got home. My wife called the evening manager, Lorina, and she offered to fix the problem immediately, offering us a different entree, a milkshake for my daughter, and a gift certificate. Wow!!! This was more than I expected. I will always be a loyal customer of this restaurant!!!!"

[NMJ, 6/09] said: "3.5 stars. I am a big fan of chain restaurants. Having two young sons who don't want to sit still is a magnet for fast(er) food, in my book. Yesterday, June 8th, went to Red Robin. Celebrating my birthday, the fellas (my family) thought it was a good idea, and so did I. I've been here a few times before and have never been disappointed with the quality. Pricing is reasonable, and the atmosphere is pretty good, too. Seated right away, the server greeted us, asking for our drink order. My favorite part is ordering my diet pop, then asking for a basket of fries. At Red Robin, bottomless French fry baskets is probably one of the other main reasons I go there. Steak fries are on top of my food-chain list. They're always piping hot and cooked just right. My husband ordered the grilled turkey burger, side of fries; I ordered a gourmet cheese burger, no veggies, only cheese/pickles, side of (additional) fries; and the kids ordered a chicken-strip meal and a mac-and-cheese meal, both with fries. As the drinks were served, so were two baskets of fries: enough to go around. Between the fascination of fries, the kids' menus that could be colored in, and TV with cartoons on, children will be occupied enough to sit through the wait before dinner is brought out. The burger was cooked perfectly; I added my own condiments. I could only eat half, because the basket of fries I'd eaten prior were quite filling. My husband's turkey burger was equally good: cooked just right. Although it didn't come with cheese, that could be added for about $1.30 more. The total bill was just under $32.00. For four meals and three drinks, I consider that a great deal! I recently learned that Red Robin has a 45-minute rule: Patrons should be waited on, served, and out the door in 45 minutes. Well, I have to say, 'Job well done'. We were in and out in less than an hour."

[DRi, 4/08] said: "Date of meal: 4/2/08, 6:15 PM. A friend and I came back from a surprisingly positive experience at Red Robin. I had been there before and was not terribly impressed. Tonight, they left a positive impression on me commensurate with the bill. We were seated immediately during the dinner rush, and service was prompt. I ordered their California chicken burger, their term for a chicken club sandwich. My friend got a shake and the bacon cheeseburger. The server asked if he wanted some pink, and readily reeled off the types of rolls you can choose to have your burger on. About 10 minutes later, our food appeared. My sandwich was quite large, very tasty, and more importantly, prepared exactly as ordered. It was so big I only finished half, and took home the other, as well as a second helping of their fries. About the fries: They salt the living daylights out of them and toss on some seasonings. Yet the potato can still be clearly tasted through the salt. Kudos on that. My friend's burger came out just as he ordered, also. The shake didn't look as large as a Friendly's shake, but they did provide the mixing container with more shake. Our server kept away while we chowed down, and came back when we were done. All this was a pleasant surprise from the last time I was there a year ago. I can now soundly recommend this place, as long as you're prepared to spend $10+tip for a very good burger and fries."

[HPK] said:

[7/07] "I had a bad experience, and I hope it was only once. It was on the 4th of July, maybe that was it. The waiter, food, timing, everything was off. I ordered a salad, and it was more like a side piece of single lettuce. The fries—limp. The waiter—argumentative. The manager—hiding. The bar—weak. I waited this long to write this because I was just not in the mood to argue. After all, it was a great night of rain for the fireworks. I filled out one of those "comment cards" to see if anyone really pays attention to them. My name and address, the waiters, even the managers. Did I hear anything?—nope! Nothing! Nada! Will I go back? Yes, once more, to see if this was just a bad night."

[3/06] "My family and I went to the newly opened Red Robin on Maple Road in Amherst. We actually had a free meal. We had called earlier in the week to see when they opened, and they invited us for the meal, and many other people as well. Red Robin is a somewhat fancier than Fuddruckers (there are waiters), kid friendly (TV sets on walls with cartoons for kids) national chain that caters to basic foods. They are known for their burgers, which I have to say are very good. There are something like 30 different burgers on the menu, plus you can mix and match anything you want. My kids loved the "bottomless fries". My oldest, who is 7 and reading everything, read that and kept ordering more and more fries. They did not mind, even when you had not eaten any. To those of you who do not know, fries are the major food group for a 7-year-old. I have a feeling that late at night the atmosphere changes to an older crowd (after kids go to bed). There is a full, sit-down bar, and it would fit a good place for a first date or friends who are out late and want to grab a burger. Yet, I would take my kids here at anytime. The food was good. This is not a fancy steak house. If you want a good burger, salad, etc., I would go here, and will go back."

[CJK, 1/07] said: "The only Red Robin in WNY and located next to Smokey Bones on Maple Road, which is just minutes away from UB's Amherst campus and seconds from the Boulevard Mall. My first time ever at a Red Robin and was happy with the mouth-watering selection of burgers on the menu. The difficult part was choosing, but I went with their 5 Alarm Burger, which consisted of: "Pepper-Jack cheese, jalapeños, fresh tangy salsa, sliced tomato, crisp lettuce and Chipotle mayo." The burger was well cooked and made me want a second because of the nice zestiness. It is not overly spicy, but just enough to have a quick drink. Preventing me from having a second was their Bottomless Steak Fries, which do not need any extra salt. The service is very good, and I highly recommend Red Robin...and worth a return to try a different burger!"
---
Red Top Hots.
3360 Big Tree Rd.
(just east of Lake Shore Rd./Rt. 5),
Athol Springs (Town of Hamburg).
627-5163.
[WHN, 7/22/13] says: "After a busy day on Sunday, 7/21, we stopped at Red Top for a 'light' dinner. It was my first time there, but G has often taken her granddaughters there. The place has been around for nearly 60 years and is very basic: The 'restroom' is a porta-potty, there is no indoor seating (but the outdoor area is covered and has a distant view of Lake Erie), and customers add their own condiments. We each had a Wardynski's hot dog and shared a very small order of onion rings. (I was going to order cottage fries, but G reminded me that Gusto's 'Cheap Eats' writer had said that they were soggy and not very good.) The hot dogs were good, but the onion rings were of the packaged, frozen variety. I haven't been to Ted's in a long time, but they used to (and maybe still do) make their own from fresh-cut onions. With two soft drinks, our meal was less than $10."
---
Redlinski Meats and BuffaloFoods.com.
1585 Walden Ave.
(between Harlem Rd. & Galleria Dr., near Thruway Plaza),
Walden (Town of Cheektowaga).
892-5355.
[BL, 11/09] said: "Bill…a question about your comments on Jonny C's. You mentioned the delicacy 'tongue'. Is it the same product the Polish community has? [Probably similar, though only beef tongue, and never pickled.] Growing up enjoying Polish food, we had all the standard cold-cut sandwiches, but this also included beef, blood, or pork tongue. Most processed sausages are not that good for you (always in moderation!), but my favorite was the pork tongue. [Beef tongue is not a sausage, however.] Sour or sweet head cheeses are similar products, even though the part of the animal it comes from your wife would not like either! [The less said about those parts, the better :-)] Today, Redlinski's still provides beef and, I believe, blood tongue along with the head-cheese products. Redlinski's is a wonderful meat market and has been a traditional stop for hams and smoked or fresh kielbasa (Polish sausage) in WNY. We enjoy the quality of all of their meats/deli items along with great service. Also, on a trip to France several years ago, we had pork tongue, which I believe was brined and dried and then sliced as a meat serving on salads. It, too, was a delicacy. Thank you for enlightening me on another culture's foods!"
---
Reid's.
150 Lake Ave.
(between Clinton & Olcott Sts., near the Erie Canal)
City of Lockport (Niagara County).
433-0171.
[RM, 8/12] says: "A Lockport tradition. Over the years, I have found that I like many Lockport traditions. You should pass on this one. A convenient hot dog/hamburger stand on the way to Olcott to get popcorn at Bye's. Seems inviting. Little stand. Benches. Lots of people. Food is awful. Keep driving by, and avoid the temptation."
---
Remington Tavern & Seafood Exchange.
183 Sweeney St.
(west of Oliver St.,
east of Marion St. & Main St./Rt. 384,
across Sweeney St. from Tonawanda Creek,
near Tonawanda Island),
City of North Tonawanda (Niagara County).
362-2802.
Joint venture by the owners of Hutch's and Tempo.

[PDy, 12/1/14] says: "I had read and heard good things about this bar/restaurant, so I decided to try it on a Sunday afternoon after attending a performance at the near-by Riviera Theater with my husband and a friend. We had hoped to enjoy the canal in front, but the drizzly rain sent us directly into the restaurant, where a modern-designed fire pit welcomed. As seniors, we normally are reluctant going into a bar/tavern, because it is too noisy, with flat-screen TVs blasting away (not interested in sports), while the young stand by the bar in droves socializing. On the other hand, those ye-oldie early-bird-special-type restaurants, frequented by people our age, do not appeal either. We were in luck this lazy Sunday of Thanksgiving weekend, as folks were home recovering from turkey coma, watching the Bills game, preparing for back-to-work Monday. Remington was practically all ours—it was peacefully quiet, so we received attention from the waiter and bartender, who actually came over to chat. The food was excellent—seafood chowder for my husband and two seafood appetizers (shrimp and calamari) for our friend, an excellent cook herself and, like us, a New Englander used to fresh fish, well prepared. As a regular restaurant goer, she declared the shrimp and calamari 'the best': lightly breaded, moist inside. I ordered the oysters, and was surprised to find that one variety came from my home state of R.I., where my extended family still lives and indeed 'clams' regularly all year long. Oysters were excellent—tasted just out of the water! My autumn salad listed on the menu as being of roasted beets, arugula, and horseradish-flavored dressing was tasty enough, but did not have enough beets (both red and yellow) in the greens to warrant listing beets as the first ingredient on the menu. As a whole, we found the atmosphere, service, and food excellent at Remington. We would not hesitate going back, perhaps on another quiet, Sunday afternoon."

[ALKu, 4/8/13] said: "We had a less than pleasant experience at the Remington Tavern & Seafood Exchange, Saturday afternoon. We stopped in for a drink & appetizer around 4. Much to our dismay, they were charging $5 for valet parking! What restaurant does this? We parked around the corner. Anyway, once seated at the bar, we were greeted by a less than pleasant bartender (made a fine, $11 Manhattan). After expressing interest in ordering appetizers, he set us up with placemats, silverware for a full meal, and menus. He never came back to ask us what we wanted; we were completely ignored. To make matters worse, when asked to have a taste of a tap beer, he poured a taste and then proceeded to charge us $5.50 for it! He seemed very grumpy and bothered by having to wait on customers in general. We got the charge taken off by another bartender, paid our check, did not leave a tip, and left angry. After enjoying the place twice before, we won't go back."

[OH, 1/4/13] said: "Enjoy & use your website! [Thanks!] Thought you should have a contrasting review about Remington Grill [sic] in N. Tonawanda. Visited Remington Grill [sic] in North Tonawanda, Monday, 12/3/12, for dinner for the first time. We liked how the menu had the bottle wine prices tiered. I did not like when the waiter suggested that he would recommend that we should go up two tiers to something he likes better. Without his advice, I would have assumed that those wines would have tasted 'better'. I guess if I had worked at O'Connell's, as he told us he had, my taste in wine would also be for 'the better'. My wife and I both liked the wedge salad we shared. My wife liked and finished her ribeye steak from the special menu (I liked it, too). I did not like nearly as well my Seafood Fra Diavalo, which was much more al dente than I would have expected—think crisp. The seasoning creating the flavors of the dish just didn't seem to be cohesive, either. I brought more than half of the dish home but, but although I am not a fussy eater, did not eat it after not feeling so well the next day. The waiter was scarce after he brought the bill (after reminding us of how we enjoyed the dinner) and did not offer to bring change from the currency combinations we had with us. We did not ask for change, because we were by then running late on our way out to catch a movie. Music was borderline too loud, definitely expecting more upscale (live?) music (jazz, smooth jazz, or standards) than 3 or 4 Rolling Stones tunes (including 'Honky Tonk Woman'). I do like the Stones but not with dinner at $130 including gratuity at 6 P.M. in the evening. Received no response whatsoever after leaving similar comments on their website. I'm not sure what I would do if I was the restaurant owner receiving such comments. I am sure what I will do after receiving no response from the restaurant owners."

[KMe, 11/19/12] said: "We went to dinner at The Remington this past Saturday with another couple. The place is absolutely gorgeous inside, with a huge bar, very cool decor, and a fresh-seafood bar at the end of the bar, where you can see the oysters being shucked. Unfortunately, the decor was the only positive experience we had. We arrived at 7 P.M. and were told 45 minutes to be seated, which was absolutely fine by us. When I hadn't heard back from them by 8:15, I was told we were two people away from being called. We were finally seated at 8:30—a little outrageous but OK. As soon as we sat, our waiter came over to tell us about the specials and take our drink orders. We were famished at this point, so, when he returned with our drinks, we already knew what appetizers we were going to order. Appetizers were out rather quick (within 15 minutes), and we promptly placed our dinner order at this point. We shared a dozen oysters, the stuffed pepper, and the coconut shrimp special. The oysters were expensive ($26) but totally worth it; they were fresh and delicious. The stuffed pepper was one pepper cut in half, and I believe that was $9—a little expensive for what we got. Shrimp were pretty good. For dinner, we got the salmon, swordfish, half rack of ribs, and the rib eye—all the food was of good quality. The sides were very sparse, so we are thinking at this point that they were running out? We didn't get our meals until 9:30 and didn't walk out of the restaurant until after 10 P.M. Total cost with tip for 4 people was $216, and that included the above and 3 glasses of wine. Until they start taking reservations, we will not be back. The experience would have been much better had we not waited so long for a table and then for our meal."

[DGB, 9/4/12] said: "On Saturday evening (September 1), my wife and I ventured up to NoTon to dine at Remington Tavern, drawn by the lure of Mark Hutchinson (Hutch's) and Paul Jenkins (Tempo). It was a warm, dry, summer evening, and the place was expectedly crowded—we were told it would be a wait of '2 hours and 10 minutes'). Undaunted (and thirsty), we waded through the 3-deep crowd at the (huge) bar and ordered some wine from their interesting wine list—it is grouped by price, not by varietal: $25, $35, $45. While there, we ran into some friends who had been told it was only an hour-and-a-half wait. We ended up eating with them when their table was called. We were lucky to get a table outside, overlooking the canal and the boaters piling ashore to come into the restaurant. The food was uniformly very good. We shared a crab-cake appetizer ($12 for 1 small cake), which was very tender and with no noticeable filler. The wife's tuna special was slightly more than the barely-seared that she requested, but was very good nonetheless. My seared diver scallops were delicious, moist, and cooked just right. Dinner, with a bottle of Justin Cab and raw bar appetizers (plate of clams and plate of oysters), came to $110/couple, before tip. The service was attentive and friendly. It was a perfect evening to be at Remington, and we will definitely return as long as this weather holds. I cannot see the place being nearly this crowded in February/March, nor can I see making the 25+minute drive from Amherst; there are closer places with food and atmosphere of equal or greater appeal in Buffalo or near suburbs."

[WHN, 9/3/12] said: "G and I had dinner at this new restaurant, a joint venture by the owners of Hutch's and Tempo, on Sunday, 9/2. They don't take reservations at this point, and we weren't sure where to check in, but a server pointed us to the hostess station toward the back of the bar. The bar is very large and was packed with people, so, when the hostess told us that there would be a 10–15 minute wait for a table, I was skeptical, but, before we could order a drink, maybe 5 minutes, the hostess came to say that our table was ready. Although there is a patio overlooking the Erie Canal, I had said we would take either inside or outside, depending on which first became available. We were seated inside. We ordered a glass of wine each, and were presented with a cheese-encrusted bread, which was very tasty. We shared a house salad of mixed greens, red and yellow heirloom tomatoes, julienned carrots, and red onion, tossed in a red-wine viniagrette, which was very good. For her main course, G had cod with a miso-sake glaze, with baby bok choy, which she enjoyed. I had rigatoni Bolognese, which was good but could have had more meat sauce, and the pasta could have been a little less al dente for my taste. The place is quite noisy, between a very big bar crowd and classic rock over the audio system, but the food was good, and the service very good."
---
Rick's on Main.
687 Main St.
(at the southwest corner with Temple Pl.,
west of Olean St./Rt. 16,
east of Elm St.)
Village of East Aurora (Town of Aurora).
652-1253.
[4/16/15] Given 8 (out of 10) points by Andrew Z. Galarneau, Buffalo News food editor.

[1/20/12] Given 3½ (out of 4) stars by Janice Okun, former Buffalo News restaurant reviewer.

[DJM, 6/3/13] says: "Dined at Rick's a couple of weeks ago with Girlfriend; was not impressed at the time, and, upon reflection, not much has changed. It was our first time there, and, based on our experience, quite probably our last. If I were to sum our experience up in one word, it would be 'obnoxious'. I'll do a brief recap, start to finish. Called on a Saturday evening, a day they do not take reservations, only 'call aheads'. I called at approximately 5:30 P.M.; the woman who answered said that they could squeak us in at ~8:30 P.M. Told her I would confer with my better half and call back. Conferred, and called back within 3 minutes; different woman, who informed us we were able to be seated at 6:00 P.M. (I can understand timings changing slightly, as when a person removes himself from the list, but a difference of 2.5 hours?!) Granted, this error worked in our favor, but it was still an error that shouldn't have happened. We were promptly seated upon arrival. Our table was right by the bar area, along with 3 or 4 other tables. This area was quite rowdy and loud, so loud that I couldn't really hear Girlfriend during our attempts at conversation. We ordered a bottle of Laetitia pino noir, and it came promptly. It was a wonderful complement to our meal, and, after this evening, I did go to a local wine merchant and purchased a few bottles; kudos to Rick's for having this great pairing on the menu. For entrees, we each ordered variants of ribeye. Both were ordered medium-rare; she had the stock menu item, which sounded basic and well seasoned, while I opted for the nightly special, which was bone-in with maple glaze. While we waited (and throughout our meal, while we dined), we were treated to the sounds of the bar-room crowd. This included an older gentleman, approximately 7–10 feet from our table, who was banging on the bar, ad nauseaum. It was accompanied by him singing/screaming/questioning the words, 'how obnoxious can he be?' He seemed to be a regular patron, based on the familiarity with which he addressed other bar-goers and the bartender. To be frank, I am appalled that this behavior was allowed to continue; sure, he may be a regular who sinks a good deal of coin into the place, but he certainly played a part in discouraging us, and presumably other diners, from wanting to return. When the food arrived, I was a bit surprised to see my 'maple glazed' steak look like nothing more than a crunchy, black, piece of meat. They must have seared it with the sugar glaze, in the same manner that they would have seared a non-sugarcoated steak; the result for the exterior was far closer to burnt toast than caramelized maple glaze. That said, the inside was medium-rare, albeit a tough (lower-quality?) cut of meat. Girlfriend's medium-rare came out more medium-well, and the seasoning was underwhelming. Other than quickly delivering the wine and timely serving the food, our server was MIA. In summation, this place is hocking beef at prices comparable to Russell's (which I shall use as a standard for well-priced beef, with a very good all-around experience), but the quality of service, food, and atmosphere was definitely lacking. If it was bar food with associated prices, that would be one thing, but this place charges premium prices for…? I'm still trying to figure that one out. Caveat emptor."

[MiM, 9/08] said: "My husband and I dined at Rick's last night. We did not have reservations, but we were seated immediately; it was early for a dinner crowd. The menu is somewhat small, but it is pretty diverse. It is pricy. The specials of the day were what to order from. They offered 5 appetizer specials, another 5 salad specials, and 3 entree specials. The hardest part was picking which ones to order. We decided on a scallop and a shrimp appetizer; these were wonderful—and large. My husband chose one of the salad specials, which was amazing—we shared. I decided on a salmon special, and my husband ordered the sirloin steak, which was the only thing we had off the regular menu. Everything was fantastic, with much attention to detail and tons of added flavors from fresh vegetables and spices. The service was very good, and it seemed like the waitress was well trained on everything that went into every dish. They have a lovely front porch/patio that has available seating for summer evenings."

[GWa, 3/07] said: "It has recently opened in a former restaurant site on Main Street in East Aurora. Very upscale and pricy, but food and service and ambiance were superb. I was there 3/2/07, and it was wonderful. The owner/chef was formerly the chef at David's Grill in Orchard Park, another quality restaurant."
---
Ricotta's Pizza.
7025 Ellicott Rd.
(at the multiple intersections of Scheff Rd., S. Freeman Rd., Ellicott Rd., & Powers Rd., southeast of Duell's Corner, west of Loveland),
Ellicott (Town of Orchard Park).
667-7827 (but their website says: 662-4731).
[WHN, 1/6/13] says: "Good Buffalo-style pizza: thick crust, lots of pepperoni, but not overly sauced." [When this review was first published, I commented in a footnote that, as an editor, writer, former teacher, and former resident of New York City, I could not help but observe that [WHN] had omitted a comma after "good". By omitting it, the word "good" modifies the phrase "Buffalo-style", meaning that, among Buffalo-style pizzas, Ricotta's is a good one. Had there been a comma (as in: "good, Buffalo-style pizza"), it would have meant that the pizza was good. But, as a former resident of New York City, I would then have had to point out that the description would then have been an oxymoron. ;-) [WHN] responded as follows: "That's exactly I meant: that, as Buffalo-style pizzas go, it was good. I'm not sure I've had a real NYC pizza, but I much prefer thinner crusted ones." :-)
---
Ridgeway's Restaurant & Catering.
355 Ridge Rd. N.
(just south of Dominion Rd., between Garrison Rd. & Crystal Beach),
Village of Ridgeway (Town of Fort Erie, Niagara Region), ON, CANADA.
1-905-894-4229.
Review from more than 10 years ago:

[Bill, 8/04] said: [MER] and I were very pleasantly surprised. First, Ridgeway seems like a very cute village to explore, with several interesting shops. The restaurant has a large menu, on a white board as you enter; there's no printed menu, which is unfortunate. I had an excellent shrimp-stuffed trout, accompanied by a very nice salad with a good house vinaigrette dressing. [MER] had a good chicken parm with ziti, and our 8-year-old son had chicken fingers with plum sauce; he skipped the plum sauce in favor of good ol' ketchup, but said that he liked the chicken fingers, which were accompanied by delicious homemade French fries.
---
Riley Street Station.
27 Riley St.
(north of Main St., between Olean St. & Maple Rd.),
Village of East Aurora (Town of Aurora).
655-4948.
[KaB, 1/11] says: "We met friends from Texas at Riley Street Station during the holiday week. We have never been here before, and we were pleasantly surprised at how warm and cozy the bar and dining room were. We were seated by the fireplace in the main dining room, which was tastefully decorated for the holidays. The large windows and high ceilings made the space feel light and airy. The décor and menu followed the train-station theme. My husband ordered the lunch special of fried bologna and onions. Our friends went the nostalgia route with Sahlen's Hot Dogs and Beef on Weck. I ordered the Grilled House Salad with Salmon. The hot dogs and bologna sandwich came with fries that were crispy on the outside and tender inside and were a hit with everyone at the table. Everyone enjoyed their meal, and the Texans had a trip down memory lane. Our server, Christina, was friendly and very attentive. Our bill for four lunches and sodas was $50 before tip. I have already recommended Riley Street Station to a number of people I work with. I look forward to visiting again. The pictures of the patio on the website look very inviting."
---
Riley's Famous Roast Beef.
Main & Court Sts. at Lafayette Square,
Downtown Buffalo.
672-9787.
[RAS, 9/10] says: "I recently did a less than complimentary review of a restaurant noted for its beef on weck. Now I'd like to review a place that I can recommend. Riley's Famous Roast Beef is served from a cart located on what I would call Main and Clinton Street at Lafayette Square, downtown Buffalo, right outside the Brisbane Building. I visited Mr. Riley early this week. Beef on weck or on a non-weck roll is all that is served. The owner boasts that the beef is Red Osier brand, the kuemmelweck is from Di Camillo Bakery, and the ground horseradish is from the Broadway Market. The beef is gently heated au jus just long enough to warm it, the top of the roll is dipped in the same jus, and the sandwich, which is piled high with beef, is served with a large, dill-pickle wedge for $5.50. Make no mistake, this isn't beef cut to order right out of the oven, nice and pink the way I love it, but, for precooked and sliced beef, it remains a tasty alternative to the usual fare offered on the street."
---
Ripa's.
4218 Walden Ave.
(between Story Rd. & Walden Pond Park(*), near the Buffalo-Lancaster Regional Airport, northeast of the Village of Lancaster),
Town of Lancaster.
684-2418.
(*) And I'll bet you thought that that was somewhere in New England!
[GOw, 4/08] says: "The previous posting is correct. I was at this restaurant for a wedding in 1990, and it looks the same. My guess is that there have been few changes if any going back to the '70s. That is not necessarily a bad thing either. Why mess with success? So, my 15-year-old daughter and I dined here on a recent Tuesday night. It was a special night for her, and I w anted something different than the chain restaurants with all the noise and steam-table food. Ripa's was a very good choice. The only downside was that, when we arrived, there was no one to seat us. The door buzzes when you walk in, and we stood dutifully at the hostess podium for a couple of minutes. I then walked back and opened the door again to buzz the staff...again, nothing. I'm the type of guy who could leave and never return, but I was in a good mood and went over to the bar and requested assistance. The bartender came right over and seated us. We received very good service the remainder of our meal. The salads were good, with a nice house Italian dressing. The Italian bread was fine, with a delicious dipping oil. I knew I was getting the char-broiled fish, and it was very good. This is their specialty, and it is well done. The baked potato was huge and a bit hard, but a big dollop of sour cream fixed that. My daughter had manicotti, and she tasted it and said "Oh my goodness, this is sooooo good!" I thought the serving was a little on the smallish size for 13 bucks, but at least we didn't have to cart any home. We ended with a huge piece of vanilla cheesecake and 2 forks. I believe that this was the perfect restaurant choice for what a dad and his little (15) girl required."

[WHN, 3/07] says: "Years ago, I worked near Ripa's and ate lunch there at least once a week. I had not been back in a very long time. The place still looks the same and probably has not changed much since the fifties or sixties. That said, the food is still quite good, especially the pasta dishes and the house specialty, char-broiled fish."
---
Risa's Restaurant & Catering.
285 Delaware Ave.
(in the M&T Building, between W. Tupper & W. Chippewa Sts.),
Downtown Buffalo.
842-6860.
Brunch and lunch only.

[CSS, 6/11] says: "Companion & I had lunch at Risa's today, and it was even better than expected. We each had chicken-noodle soup with a huge matzo ball, which was part of the daily lunch special (either half or whole sandwich and soup) and was delicious. Companion had a Ben 'Verene' (pastrami, corned beef, fresh rye, mustard); I had the Nathan 'Lanne' (turkey, pastrami, fresh rye, Russian dressing): Both were excellent. Will definitely return to try Risa's other sandwich combos and the sweet & sour cabbage soup."

[DGB, 7/10] said: "Frequent reader. First-time reviewer. I'm surprised no one has 'discovered' Risa's Restaurant, perhaps because it's buried inside an office building at 285 Delaware in downtown Buffalo. It is run by the daughter of the late, lamented Stumpy's on Hertel—the quintessential kosher-style deli in Buffalo. It is a small, uninspired, lobby sandwich with a small deli counter to place your order. There is nothing small or uninspired about the food, however. The 'companion''s matzo ball soup ($4.00 the cup) was pronounced 'excellent'. There was barely enough room around the large matzo ball for the soup, but it was loaded with fresh-cut vegetables—definitely not from a can! My 'Nathan Lanne' ($7.95)—many of the special sandwiches have catchy, kitschy actors' names [All intentionally misspelled; see Risa's online menu for other examples.] —was piled high(!) with sliced turkey and tender pastrami, served on fresh rye with red onion and Russian dressing. And of course they have Dr. Brown's Cream Soda to go with. Quick service, good prices, and great deli all make for a return visit (as soon as my cholesterol goes back down)."
---
Ristorante Giardino.
142 Queen St.
(in the Gate House Hotel, between Mississauga & King Sts.),
Old Town Niagara-on-the-Lake (Niagara Region), ON, CANADA.
1-905-468-3263.
Given 3 (out of 4) stars (a long time ago, when there was no 3½-star rating) by Janice Okun, former Buffalo News restaurant reviewer.

[WHN, 12/08] says: "Since seeing your 3-star rating and reading the brief description of the restaurant's "Exquisite, northern Italian food...", I've wanted to try it, but there are so many excellent restaurants in NOTL that we never got around to Ristorante Giardino...until now. Although we only had lunch, it was indeed excellent. The Calabrese bread with olive oil and balsamic vinegar was fresh and warm. Ristorante Giardino offers a 3-course lunch special for C$20.95, which I chose. To start, there was a tasty chicken vegetable soup. The main course was homemade spaghetti with clams, rapini florets and greens, and red and yellow peppers, in a wine and butter sauce. It was delicious, with minced clams throughout the sauce, and a dozen cherrystone clams on top of the spaghetti. My wife had a smoked chicken breast panini sandwich with provolone cheese and sun-dried tomatoes. A house salad came with her (C$15) sandwich. She thought the salad had too much balsamic vinegar and not enough olive oil, but the bread course included cruets of each, so she just added more oil. My 3-course lunch included panna cotta, drizzled with a sweet balsamic glaze and served with berries and sliced pears. I shared the very rich dessert with my wife. Thanks for the recommendation on your website."

Review from more than 10 years ago:

[Bil, ca 1990s] had given it [] and said: Exquisite, northern Italian food; desserts as beautiful to look at as to eat. Very expensive.
---
Ristorante Lombardo.
1198 Hertel Ave.
(east of Virgil Ave. & Delaware Ave.,
& west of Lovering Ave. & Colvin Ave.),
North Buffalo (City of Buffalo).
873-4291.
Online reservations available via OpenTable.com.

Italian.

[9/11/14] Given 10 (out of 10) points by Andrew Z. Galarneau, Buffalo News food editor.

[7/22/14] Listed as one of "The 13 Best New York Restaurants Not in NYC" by Thrillist.com.

[7/18/14] Listed as one of the "10 Essential Places to Eat in WNY" by Donnie Burtless, Buffalo Eats

[3/10] Listed as one of 41 "Restaurants We Love" by Buffalo Spree magazine.

[6/19/09] Given 4 (out of 4) stars by Janice Okun, former Buffalo News restaurant reviewer.

[4/07] Listed as one of Buffalo's "27 Best Restaurants" by Buffalo Spree magazine.

[KBA, 12/28/14], responding to his own query about good places for salads, says: "The tableside-made Caesar salad at Lombardo's is especially good for lovers of traditional, Italian, black anchovies—they will even give you extra whole ones on top. Just be careful of the extra water you'll need later."

[AdH, 9/27/14] said: "We chose this restaurant because of its recent 10-plate review in The Buffalo News. My son and wife were coming from Pittsburgh and volunteered to treat us to dinner at Buffalo's finest restaurant, our pick. We have been privileged to dine at some of Buffalo's best, and, with a review so glowing and recent, I chose Ristorante Lombardo. Big mistake. We had been there some years before; it was pleasant, not noteworthy. Perhaps the chef had changed, and it sounded perfect for our occasion, so reservations were made. We were greeted pleasantly, and our table was ready. The decor is attractive, as are the table appointments. First problem was that the noise level was almost painful; it was busy and crowded. First disappointment was that an appetizer highly praised in the review was not available; however, another (stuffed figs) was enjoyable. The calamari and oysters ordered by others were fine (not 10-plates remarkable, but OK). After an interval, we were given an unremarkable bread basket. Our entrees arrived an hour later, and the temperatures were principally uneven and mostly not hot; my lobster ravioli was barely warm, and the plate itself was so cool that it should have been obvious to the server that the temperature of the food could not have been proper, as it was not. One bite affirmed this. We tried to flag down a server; eventually, the entree was whisked away, and I waited. My companions were half done when it was returned. My server reappeared and asked, "Are you feeling better with that, Hon?". The flavor and presentation of our entrees did not deserve '10 plates'. At this point in our meal, we could only guess that the happy reviewer had been recognized and was receiving special treatment; our treatment was sub-par. We ordered dessert, and again another exceedingly long wait (about one hour between courses). The gelato and Bannoffee pie were also only OK, no '10' wow factor in any of our courses or service. We were all very disappointed; it was a noisy, expensive meal, where the food was anything but the best (Italian) food that Buffalo has to offer. In a restaurant deserving the greatest merit, one should not receive food served at inappropriate temperatures, with unremarkable flavor, and dinner should not exceed three hours. My husband and I were at the new Daniel's during the week; there was an unusually noisy birthday celebration going on. The server explained the circumstance and apologized (although it was not that bad, and no one had complained). However, acknowledging that all was not as serene as usual and recognizing the others present was a gracious way to handle things. I will look forward to what you feel fit to print. I hope that Lombardo's restaurant can improve the experience for others, and I thank you for the service you provide. I frequently use your site, and often find the reviews helpful. Here's to enjoyable dining."

[9/30/14] I am happy to report that Thomas D. Lombardo, General Manager of Ristorante Lombardo has replied (his reply is only slightly edited to remove some identifying information):

Please accept my sincere apology about the poor experience you had at our restaurant this last Saturday the 27th. I also want to thank you for your feedback, it is extremely valuable to our business; I assure you my staff and I are addressing all of your complaints and that my Father and I take feedback such as this very seriously. We genuinely want every single person that dines with us to leave our restaurant thrilled with their experience, to hear about the night you and your family had in our restaurant is deeply troubling.

Regarding the noise level in the restaurant I understand your complaint, it is an issue when we have a full house, especially on a Saturday night at 8pm. Believe it or not last year it was even worse, we have actually even installed micro perforated acoustic ceiling tiles, which allow some of the sound waves to pass through the tiles into acoustic padding above them. It has helped a little bit but when every table is full, the noise often does reach an obnoxious level. I plan on getting together with our architect to see if there is anything else that can be done. I did note your request for a quiet table if possible, we placed you at a table up against the wall in hopes that this would be better than a table in the middle of the room. In the meantime when confirming reservations I plan on warning guests that request quiet tables on busy nights that I will unfortunately be unable to accommodate them, as it is beyond my control. I'm sorry that we did not do this for you.

Regarding the reviewed appetizer which was unavailable, I'm assuming your referring to the squash blossoms, or the corn soup. Both dishes were made from Oles farm produce and are seasonal to late summer, which is why they were not available. Other items which were reviewed and are not seasonal we have kept on the menu to accommodate the expected demand.

Regarding the other dishes you found unremarkable, I apologize, I will get together with the chef to see what we can do to improve upon those dishes.

I feel your server was overly familiar in addressing you as 'Hon' It's unacceptable and again I apologize, unless instructed otherwise our staff should address their guests as Miss, Mrs. Madam or Sir, and I will address this with my service staff.

Being served a barely warm dish on a cool plate is unacceptable. We are actually in the process of remodeling our kitchen and hiring more kitchen staff to accommodate the increased demand that we have had in the last year. This will allow us to move our chef into a position where he will only expedite food, currently our chef, or the sous chef works the line cooking food and expediting at the same time. In other words chef will soon direct his line cooks as to what tables and dishes to put up to be served almost like a conductor, while not actually cooking any food. This is especially ideal as it allows him the final opportunity to inspect each dish before it is brought out to each table, something that he's not always able to do now as he is often too busy cooking food. I believe this is what happened Saturday night and it is inexcusable, which is why we are currently taking steps to ensure that this does not happen again.

Lastly, regarding the long wait for your food. Again it's unacceptable. And I'm looking into who was responsible, if it was your sever that was improperly communicating with the kitchen about when to put up each course, or if the kitchen was lagging behind.

I realize that this may look like a long list of excuses that I am making here! And in part it is, I was simply compelled to respond to your letter, that you have used your valuable time to write. I felt that you would appreciate hearing our explanations for all of the things that went wrong, and I wanted you to know what I plan on doing about it. If you do not appreciate it, I apologize. And I also realize this does not correct the situation, and your likely still upset, I sense that it even goes further than that, like you feel cheated and misled by the review that was given. Lastly I'll say that I assure you Mr. Galarneau was not recognized, if I was in the restaurant that night he would have been! Though I was away at a wedding and the restaurant was in my Father's hands (misleadingly though accurately Thomas Jr.) My Father did not know what Mr. Galarneau looks like. As I said earlier your feedback is extremely valuable, and our customers feedback is the #1 thing that has informed our decision making throughout our 39 years in business.

While I am extremely proud of how far my family and staff have come since 1975 and especially in the last 3 years since I've taken over I understand that we need to tighten things up at Ristorante Lombardo so that every diner has the same experience, it's not unusual for restaurants to have an off night, but that does not make it ok! I promise we are constantly working to ensure that off nights or bad experiences never happen in our establishment. There is always improvements to be made and I know we have work to do as Saturday night we missed the mark on your table.

Finally. please know that I would be immensely honored if you would give us another opportunity to show you a great time. I realize that is unlikely but I must ask! If you decide to consider it please feel free to use the gift card I've sent….

If there is anything else that I can do for you please do not hesitate to contact me!

And here is [AdH]'s response:

Dear Mr. Lombardo,

Thank you for your quick and thoughtful response. I appreciate your interest in remedying the situation. To do so while the staff can still remember the circumstances that contributed to our less than stellar experience at your restaurant on September 27th, should be of help.

Be assured that we are aware that the noise level from a crowd is very difficult for you to control. How wise you are to address this even further with physical adjustments to the acoustics. Noise is often a factor that causes a patron to come to your restaurant or reject it, and, if it can be remedied, it is a win for both sides.

When we first arrived, I realized that the Saturday night exuberant crowd might be discomforting, but we were looking forward to excellent food, in a lovely setting, with good company, and were willing to not let that dominate our experience. Thank you for noting that our reservation did include a request for a quiet table. I agree with you that, if one is not available, letting the patron know and then choose would be both wise and considerate, and an informed choice could be made.

One of the reasons that we chose Ristorante Lombardo that night was the superb review in The News on the 11th and, for us, the possibility of again enjoying an appetizer that we had not had since we were in Florence some time ago (the stuffed zucchini blossoms). Seasonality of course determines this, but, since it had been only two weeks since the review, we were hopeful. As I mentioned, the figs were enjoyable, as the article had stated that they were.

You again are right to remind your staff of both appropriate language, means of address, and demeanor. We are not friends, but share a window of time when good food, properly served, will be appreciated, and the talented server who can do this well will be respected. The servers have a difficult and demanding job, and deserve our appropriate gratitude as well.

I agree also that the proper temperature of food is an important factor in the enjoyment of a meal. The server cannot help but be aware of how hot the plates are when protecting themselves from the heat of the plate. This one is food service 101 and easily correctible. Timing between courses is also paramount in the enjoyment of a meal—again, a basic one that needs no explanation.

Your willingness to address my comments on our experience at your restaurant last Saturday is to be commended. Thank you for your concern and plans to improve. I wish you the best for your restaurant and many more years of success. May you deserve all the accolades you receive in the future, and may there be many happy dining experiences ahead, for all.

[KaB, 10/30/13] says: "We had dinner at Lombardo's during Restaurant Week. We chose this restaurant because it had a number of selections of entrees. We started with the Iceberg Wedge Salad; it was large, with a creamy dressing and lots of bacon. My husband ordered the grilled salmon with sweet potatoes and brussel sprouts. I ordered the pork tenderloin, with sauerkraut and spaetzel. We enjoyed our salads, but that was the end of the enjoyment of our dinner. My pork tenderdoin was overcooked. The sauerkraut and spaetzel were dry and lacking a sauce to pull it together. My husband's salmon was cooked perfectly, but the sweet potatoes and sprouts did not connect with his entree as well. Overall, a disappointment for our experience. We thought that the idea of Restaurant Week was to introduce restaurants to new diners and encourage them to come back. They did not accomplish that mission at all."

Bill says: For what it's worth, my experience with Restaurant Week in the past has been similarly dismal. The restaurants that I've gone to have been overworked with so many new customers, they try out new dishes that haven't been perfected, and generally seem overwhelmed. I usually avoid eating out during that week!

[WHN, 10/20/12] said: "Friday night, 10/19, G and I went to Lombardo's for a Local Restaurant Week dinner. I haven't been there for a very long time. The $20.12 menu included a choice of soup (lamb and vegetable soup) or salad (pears and arugula with feta, with fig balsamic dressing). I had the soup, and G had the salad; both were very good. There was a choice of five entrees: goat ricotta & mushroom ravioli; tagliatelle Bolognese; skirt steak with salsa verde; opah piccata; or grilled pork tenderloin. I chose the opah, with lemon butter and capers, served with risotto and asparagus spears; it was delicious. G chose the pasta Bolognese, one of her favorite dishes. She said it was excellent, equal to her favorite Bolognese sauce at Curly's, but the portion size was tiny. By contrast, my fish portion was very large. G is not a big eater, but the small portion of pasta left her hungry, so we shared a dessert of gelato with whipped cream, with espresso poured over it, and a chocolate biscotti on the side. With dinner, we had a bottle of Valpolicella Ripasso that was very good. The service was excellent. Despite the size of G's main course, we will return."

[GMK, 9/11] said: "About 15 years ago, my young husband and I tried this place that looked intriguing. It was OK, but nothing to write home about, except to my father, who has always placed more importance on service and tablecloths than on the quality of food. We finally got around to bringing my parents there, after reviewing their new menu and being realerted to them because of the Dining Out for Life campaign. So we went. Service and atmosphere was, as before, very nice. The food, however, was suddenly amazing. We were told that a new, wood-burning oven installed two years ago had made the kitchen revamp everything, and the food was luscious. Our som had the wood-cooked figs for an appetizer, which he proclaimed amazing, and his pizza was the best he ever ate. Everyone else at the table was equally impressed, and my father declared his rib eye the best steak ever (he doesn't normally order that cut, so it could just be because he's not used to rib eyes). My mother had a rabbit ragu, I had fish with a pesto sauce, and my husband had two half-plates of pasta. We were very happy with the meal, and very glad we gave it another chance. It will not be another 15 years before we return."

[JoM, 2/11] said: "A group of four went to Lombardo's to celebrate my father's birthday. None of us had ever dined there previously. The experience was fantastic. During the week, they offer a three-course meal for $33. Two of us ordered from this menu and shared the appetizers with the rest of the table. The first round of appetizers was a lentil soup and the fried calamari. The soup had excellent flavor, and the calamari was cooked crisp and was also very good. The second round of appetizers was a sausage ravioli and bruschetta. The sausage ravioli might have been my personal favorite part of the meal. So much flavor, as it was served with sauteed red peppers. The bruschetta was also quite good. We both chose the same entree, which was a grilled strip steak served with smashed potatoes. Both were ordered medium rare and grilled to order. The smashed potatoes were perfect. The right amount of salt had been added, as they were not too salty, but additional salt wasn't needed. The steaks were also very well received. The two other entrees ordered were the eggplant al forno and a 10-oz. Snake River Farm wagyu tri-tip steak served with poutine fries. The eggplant al forno was given excellent reviews, and the steak and poutine fries were also delicious. We ended the meal by sharing two desserts among the four of us. The cassatta cake was phenomenal. It was such a large piece of cake that we took more than half of it home with us. The second dessert was a peanut-butter ice cream with a hard shell of chocolate encasing it. Again, absolutely wonderful. Overall, the meal and service were excellent, and I would highly recommend!"

[AMB, 3/10] said: "We ate at Lombardo's tonight—a bit impromptu, but we were seated right away even without a reservation (though we arrived a bit before 7—it was pretty crowded when we left, so I wouldn't plan on just walking in on a Friday any later than we did). We had a delicious dinner. I ordered off the special 'nostalgia' menu—$19.95 for two courses (or $30 for 3 courses). (Note, according to their web site, the special nostalgia menu is offered M–F, until the end of April). I had a nice fettuccine first course (with shrimp, mushrooms, and cream sauce—not a huge portion, but plenty for an appetizer), and excellent halibut fran&ccedill;aise for the main course—good sauce, mild fish. There was an appetizer section of the special menu as well (tonight included mussels, crab-stuffed mushrooms, and a mushroom tart)—you could order any two of the appetizer, pasta course, and main course, or all three. The meal was served with a bread selection that included a spinach-garlic bread. My husband had a very good salad with pumpkin seeds, goat cheese, and a maple dressing (I tasted this; it was a great combination of flavors for the salad), and sea bass from the regular menu—which he said was very well cooked, moist, & flaky, with some risotto, mushrooms, and spinach. There were some very interesting dessert selections (including a tart with caramel and sea-salt gelato), but we were too full for dessert. Although I tend to think of this as a neighborhood restaurant (since it is very close to our house), it really is one of the nicer restaurants in the area—excellent food and service. The bill, before tip, was about $100 (including a good bottle of wine, some of which we brought home)."

[EAK, 11/09] reported that they offer a 3-course, fixed menu for $30/person (Monday–Thursday).

[KH, 6/08] said: "My mom, my husband, and I recently had a fabulous dinner at Ristorante Lombardo. The restaurant was very crowded, but we had a reservation. We were greeted warmly and seated immediately. The restaurant has three areas: the bar room, where there are also some dining tables; the main dining room, where we sat; and a rather large front patio. Every room looked very attractive. Our excellent server Joe was knowledgeable, friendly, and very professional. My mom and my husband started with calamari. It was served with arugula, tomatoes, hot peppers and parmigiano. They both said it was the best in Buffalo. I started with the chopped caprese salad, a delicious combination of burrata cheese, heirloom tomatoes, arugula, and balsamic vinegar. For our entrees, my husband enjoyed the grilled prime rib eye, perfectly cooked; it was served with tons of delicious French fries seasoned with truffle salt and herbs. My mom and I both ordered the oven-roasted sea bass. It was incredibly delicious and was served with preserved lemon and olives, crushed fingerlings, and a charred tomato vinaigrette. For dessert, we had coffee, and we split the house-made biscotti. We all loved our meals, and agreed we had one of the best dining experiences in Buffalo. We will definitely be back."

[JSu, 1/08] said: "My wife & I recently had dinner at this restaurant in North Buffalo to celebrate our wedding anniversary. This was our first visit, and we will definitely return. Overall, this was one of the very best restaurant meals we have ever had. From the greeting at the door to the lighted pen provided to help see the check at the end, everything about our experience was excellent. The waiter (Joe) was friendly without being overly friendly, very helpful, and efficient. Every course was perfectly paced, so we neither were rushed, nor had to wait for the next course. The atmosphere was subdued, understated elegance, and the food was fantastic. Grilled filet of veal was served over deliciously seasoned spinach; an unusual bone-in filet mignon was done perfectly. A side order of Brussel sprouts were the best I've had, and the portion generous enough to bring some home. And the Caesar salad for two, made tableside, was also the best we have ever had. Overall, neither one of us could think of even one slighty negative thing about this restaurant; even the restrooms were immaculate. We would strongly recommend this place to anyone interested in a wonderful place for a really nice dinner."

[BA, 12/06] said: "I had the pleasure of dining with colleagues on Monday, 12/18, at Ristorante Lombardo. A Monday night, yet the restaurant was packed. Our party was seated immediately, and a drink order was solicited. The Byron Brown water was very good, even compared to the Bloomberg water I am used to. The service was top notch. No specials; rather, some dishes were described individually in a very pleasant and very accurate fashion. The wine suggested was excellent and very moderately priced. Our group shared several appetizers—hot banana peppers, spinach bread, and Caesar salad made tableside. The peppers were very good, the spinach bread a riff on garlic bread, and the Caesar was great. The dressing was prepared and then left so the flavors could meld. This gave us the opportunity to enjoy the first two appetizers hot, and, when the salad was dressed, the Romaine was crisp and sweet and well-flavored. Four entrees were selected. The Red Snapper was fresh and delicious. Shrimp Scampi with pasta was a very good rendition, with several large shrimp. The Chicken Cacciatore was very flavorful, and the Veal Marsala was delicious; all dishes were presented well. Green beans on the side were crisply cooked. The leftovers were just as good. Desserts enjoyed were Tiramisu and creme brulee, with a really crackling crunch. I could readily taste and see why they were crowded on what is in most restaurants a slow evening."

[DDM, 1/06] said: "Four of us had an absolutely wonderful dining experience on Saturday. We started off with the tableside Caesar salad. I had the lamb chops—done just how I asked—medium; my husband wanted just a plate of gnocchi, and they obliged—he said they were the best he ever had or ever made; my sister had the sea bass and went on and on about it, and my brother-in-law had a pasta dish that I forget the name of but he devoured. We were impressed with the flawless service and the quality of the food. We weren't rushed, and we were able to enjoy our wonderful espresso and biscotti and apple pie at the end. No regrets—worth every penny!"

[CP, 11/05] said: "I knew Lombardo's had a good reputation, but I never really had the desire to go there. We like to try the new trendy restaurants and the consistently good, like Left Bank and Hutchs (we are in our 20s & 30s, so trendy is still appealing). Thank goodness we received a gift certificate to Lombardo's, because we probably would have never made it there. Our dinner was one of the best, if not the best, meals we have had anywhere. I ordered the garlic crusted trout. The plate consisted of 2 filets topped with 3 large shrimp, creamy garlic risotto, asparagus, and spinach. My husband ordered the pork tenderloin special served with garlic mashed potatoes, asparagus, and spinach. He said it was the best pork he's ever had. For cocktails, we ordered vanilla vodka "Appletinis" that were made to perfection. For dessert, we had crème brulée topped with fresh berries. I like that dessert warm, and they had it just right. I can't think of one negative thing to say about the place. There's even valet parking so you don't have to fight for a spot on Hertel. Although the $25 GC didn't go very far, you do get a lot of food for your money. We left the restaurant very satisfied. I learned a lesson: "new" doesn't always mean better. I can't wait to go back!"

Review from more than 10 years ago:

[RJD, 4/96] said: "As a resident of the Hertel Ave. area of some 50 years, I can tell you that [this is] one of the finest restaurants in all of Buffalo."
---
River Grill.
70 Aqua Lane
(on the other side of the I-190/Niagara Thruway from River Rd./Niagara St. & the GM Powertrain Tonawanda Engine plant, just north of Tonwawanda's Old Town & Buffalo's Riverside),
Town of Tonawanda.
873-2553.
[3/10] Listed as one of 41 "Restaurants We Love" by Buffalo Spree magazine.

[MCz, 5/12] says: "I had lunch at the River Grill yesterday [5/8/12] and noted that you haven't had a recent review, so I thought I'd send one. It has just re-opened for the season, and, as always, this restaurant has a large selection of seafood dishes; the three we tried were top-notch. We started with the smelt appetizer, and all three of us agreed that it was one of the best smelt we have had in a long time: Crispy battered, and served with a horseradish-mayo dipping sauce, we were fighting over the last piece. The other dishes eaten were the calamari sandwich and the grouper sandwich. They come with chips, or fries for an additional $1, or side salads (either garden or Caesar) for an additional $2. The calamari were fried crispy and tender, and the grouper was buttery fresh: outstanding sandwiches. The server told us that, for dinner, they offer a grouper special that is served with crumbly bleu cheese, which I'll have to go back to try. There are non-seafood dishes on the menu (steaks, burgers, chicken, even BBQ ribs), but, for me, the seafood is the star at this restaurant. Boat access is offered, with four small slips and a dock tie-up for larger boats. Only canned beer was available this time, because they just re-opened, but they usually have Guinness on tap, although no bottled beer is ever offered. Very casual atmosphere, with both indoor and outdoor tables (under a large awning with side curtains), and rolls of paper towels offered as napkins. Daily live music after Memorial Day. Just look for the red plastic palm tree to find this hidden gem."

[SCS, 9/09] said that he had a good clam chowder and baked fish fry, but that one can't see the river at all from the restaurant.

[WHN, 10/07] said: "Our niece and nephew organized an extended-family dinner outing at the River Grill on Sunday 9/30. They had been here before, but most of us had not. We were forewarned that many of the dinners were large enough for two people, so my wife and I split a seafood platter ($24.95) consisting of fish, scallops, shrimp, calamari, and crab cakes, accompanied by potato salad, cole slaw, and French fries. The dinner can be ordered either fried or a baked and fried "combo". We ordered the latter, so the only fried foods were the crab cakes, the calamari, and the potatoes. It was very good. Our niece and nephew ordered bouillabaisse, which looked more like a pasta dish than a soup, combining lobster tails, clams, mussels, shrimp, and scallops, served over spaghetti. They said it was good but would order the seafood platter, which they had had before, next time. Others in the party also had a seafood platter (to split), a fish fry, and broiled tuna. The fish fry was described as average, but good. The menu also has many pasta dishes with shrimp, scallops, and seafood combinations. There are also steaks and chicken on the menu. Note that almost all of the seating is outside on a covered patio. Although it is on the Niagara River, the view is mostly blocked by a boat storage facility, so the view of the water is limited to a few open places between buildings. Sunday was the restaurant's last business day before closing for the season: until next May, we were told. There was a band playing very loudly, so the only time for conversation was during their breaks. Nevertheless, it was fun, and the food was good."

[ABi, 11/06] said: "Even us landlubbers need an occasional beef break, and while I don't eat food that can swim all that often, the River Grill is a good option for hankerings involving dishes from the deep. For one, it looks and feels genuine, whether it be plastic pop cups and beer served in cans or the sheet metal walls and abundant buoys hung around haphazardly. It's either an authentic seafood house or remarkably authentic-looking by design; if it's fake, themed places like T.G.I. Friday's should hire the designer to make their restaurants look realistic. Hindering the theme, however, was the background music, because the sound system was inexplicably tuned to some 80s station during our time there; if anyone is curious, dinners featuring underwater creatures are not enhanced by the sounds of Air Supply, Culture Club, or the Frank Stallone song from "Staying Alive". I would have preferred sea shanties or even, sigh, Jimmy Buffett to "I'll Tumble 4 Ya". Our waitress was friendly but a tad absent-minded, because she first forgot to take my girlfriend's drink order, then spaced on getting my sister's boyfriend's food order. There are six of us here, ma'am, not five. It also took some time before we got our order of appetizer mussels, so maybe she was fishing for them or however one catches them. It was a worthwhile wait, though, because they were tender and rich, a theme repeated for my entree of scallops and shrimp with crab stuffing. The dressing was immersed in sweet crab flavor, with a texture that was slightly mushy but not overwhelmingly or even unpleasantly so. The whole seafood items were also fine. For all I know, scallops are nothing more than that coin-shaped body floating around, but, despite my biological ignorance, I do know that the ones on my plate were delicately flaky. I consider shrimp to be fabulously overrated as a luxury culinary item, and am always baffled when people lose their minds with delight over something that's usually watery and veiny, but the River Grill may have converted me to shrimp fanaticism, because they served dense and meaty, yet delicately-flavored, little guys. Everything was tasty, and unlike a chain named after a particularly-colored crustacean renowned for skimpy, fantastically overpriced portions resulting in empty stomachs and wallets, the Grill served large portions, and I left full. I may never be married to the sea, but thanks to the River Grill, we'll be good friends."
---
River Oaks Club House & Banquet Facility.
201 Whitehaven Rd.
(west of E. River Rd., across the Niagara River from Tonawanda Island),
Town of Grand Island.
773-3337 ext 17.
[SCS, 5/12] says: "We drove up East River Road on Grand Island from the south bridge to the north bridge, and found no lunch restaurant on the river. Although Currents, in the Holiday Inn, does have a great view, it is only open for lunch two days per week, and today [5/27/12] wasn't one of them. The girl at the registration desk was not at all helpful. We passed The Beach House on East River Road, but it never opens until 3:00, and is across the road from the river—no view. We ended up eating lunch at the River Oaks Golf Club. No view of the river, but there was a nice view of the golf course from the Deck, where we ate. The food was very good."
---
Riverbend Inn and Vineyard.
16104 Niagara Pkwy.
(between East and West Line & John St. E.),
Old Town Niagara-on-the-Lake (Niagara Region), ON, CANADA.
1-905-468-8866 or 1-888-955-5553.
[WHN] says:

[8/11] "A friend and I went to Niagara-on-the-Lake and environs on Saturday, 8/13/11. The town was holding their peach festival, which I was unaware of, and Queen St. was blocked off and parking hard to find, so we didn't spend a lot of time in NOTL itself. We had lunch at Riverbend Inn, on the covered patio, overlooking their vineyards. It was a beautiful, sunny day, with temperatures in the low 80s, despite contradictory weather forecasts for thunderstorms, intermittent rain, etc. The only one who got the forecast right was Environment Canada, so, for anyone travelling there, I would advise them to check their forecast and ignore the others. For lunch, my friend had a chilled carrot, ginger, and orange soup, with a swirl of creme fraiche on top. She thought the soup was a delicious blend of flavors, with no single element dominating. She followed this with an arugula and baby-spinach salad with goat cheese, bacon, and spiced walnuts, with a shallot vinaigrette. I had an excellent, pepper-crusted, 'Sicilian Style', tuna dish, cooked rare, with green beans, artichokes, olives, and hard-boiled egg slices. It was served chilled, which I hadn't expected, but it was delicious."

[6/09] "We haven't eaten at Riverbend for several years, but had lunch there on Thursday, 6/4/09. The dining room looks out onto their patio and vineyards, which we learned are Riverbend's but are tended by the nearby Reif winery, which produces wines under the Riverbend label, as well as in their own name. I had a roast chicken bruschetta with oven-dried tomatoes, prosciutto, and blue cheese. My wife had a barbecued, pulled-pork sandwich with smoked cheddar cheese, and onion salsa. Both came with a small side salad, and both were flavorful and delicious."

[8/05] "Riverbend Inn is relatively new, with a great restaurant and outdoor patio overlooking their vineyards. It's run by the former owner of Niagara-On-The-Lake's Prince of Wales Hotel. The food is excellent and, as is typical of NOTL restaurants, offers a wide range of locally grown produce, Canadian meat and seafood, and Niagara Region wines. For some menu items not typically found in Buffalo area restaurants, try the seared Quebec fois gras as an appetizer and the caribou as a main course, if available. Caribou has a slightly gamier flavor, but tasted very much like beef, at least to me. There is also a selection of seafood, lamb, beef, chicken, and even a vegetarian entree. Apparently the patio and lounge menus are somewhat different (and less expensive), but both areas serve in the evening."
---
Riverside Cafe.
800 Tonawanda St.
(at the southwest corner with Prairie Ave.,
north of Heward Ave. & Ontario St.),
Riverside (City of Buffalo).
683-0104.
---
The Riverstone Grill.
971 East River Rd.
(where East River Rd. splits off from N. Colony Rd., south of Grandyle Village, north of Ferry Village),
Town of Grand Island.
775-9079.
Reopened under new management.

[12/12/13] Given 8 (out of 10) points by Andrew Z. Galarneau, Buffalo News food editor.

Reviews under the previous management:

[WHN, 12/10] said: "Eight family members went to Riverstone Grill for dinner on Saturday night, 12/11. We were looking for a restaurant half way between Lewiston and Williamsville, picked Grand Island, and consulted your website [Thanks!] , as well as a friend of my daughter's, who lives on Grand Island. She recommended Dick and Jenny's, but they were closing for a private party, so we settled on Riverstone Grill, which my nephew found on urbanspoon.com and has a 92% positive rating on that website. The restaurant was also featured on Adam Richman's Travel Channel show, Man v. Food, in which he devoured a 3–4-lb., bone-in, prime rib eye. I didn't see the episode, but I asked our server about it, who said he ate all the beef, but left the French fries and veggies. When we arrived, there was a mix-up over the number in our party, so they had to rearrange tables to accommodate 8 instead of 7, but they did it quickly, with minimal fuss. To start, we shared appetizers of clams casino and stuffed hot peppers with tomato sauce, which were very good. Some of us had Caesar salads or house salads, which were good, but they didn't have anchovies for my Caesar salad. For main courses, we had a variety of items from the nightly specials and regular menus: 1-lb., bone-in, rib-eye steaks with balsamic glaze, topped with battered, fried, goat cheese; a plain, bone-in, rib-eye steak, both steaks with a choice of starch and vegetable (broccoli and carrots); 'Bob's combo platter' with house-smoked, pulled pork and chicken, with sweet-potato fries and cole slaw—also available with a half-rack of house-smoked, pork ribs; another nightly special of clams, mussels, shrimp, and scallops over penne pasta with tomato sauce; from the regular menu, shrimp and scallops in a fontina cream sauce, served with brown rice; broiled shrimp in a wine-and-garlic butter sauce; and, finally, a cheeseburger with fries. Everyone rated the food as good to very good, except for my niece, who said she wasn't very hungry and didn't eat much of her cheeseburger. For dessert, some canolli topped by chocolate sauce and whipped cream were shared by those who were still hungry. I didn't have any, but they were all consumed with gusto, so I assume they were good. Several times during the meal, the owner or manager came to our table to ask if the food and service were OK, both of which we rated favorably. Overall, it was a very good meal with very good service. The total cost including beer and wine (the wine selection is very limited, but reasonably priced), with tax and roughly 18% gratuity was $330; reasonable for 8 people. Oh yes, at least 4 people (men) at nearby tables ordered the massive 'Bone-in-the-Stone' rib eye, which we estimated were equal to about 4 of our 'small', 1-lb., rib eyes. We didn't watch to see if they finished them. I would return to try some of the other tasty-sounding menu items, like veal chop with provolone and artichoke or grouper stuffed with crab meat."

[JKl, 2/10] said: "We went to Riverstone Grill on Ash Wednesday (2/17/10), because our church bulletin had an advertisement that said 'biggest Fish Frys on Grand Island.' Wow…that couldn't be further from the truth. We arrived around 9pm after calling to confirm that they serve until 10pm. Riverstone Grill takes great pride in their fish fries and even promoted '40 days of Fish Frys starting Ash Wednesday' on their whiteboard near the entrance. We were taken into the dining room, where only one other table had customers. The fried haddock dinner was $12 and included waffle fries and coleslaw, no mac salad or potato salad, as is a customary staple in WNY fish fries. When it was brought out, we were even further disappointed. The fish fry was by far not the 'biggest on Grand Island' and, in fact, was one of the smallest fish fries I've ever had in WNY. There was a only a very thin/light coating of batter on the fish, and the fish itself was small. My guest's fish (not including breading) was at most a 1/3-inch thick at the biggest part, and not a long cut of fish, either. It was by far nowhere near the size of the plate-overflowing fish sold at Wiechec's Lounge (our favorite go-to place in WNY for fabulous fish fries). The coleslaw was dry and not very appealing, either. The only positive point was the waffle fries, which were crispy and deliciously seasoned. However, for $12, this was certainly not the best 'bang for your buck' when it comes to a basic fish fry, due to the portion size, the quality of the fish, and the included sides with the dinner. If you want a better fish fry on the Island, I would direct you to the Town Cafe, which isn't the best around, but definitely far better than the Riverstone's! The other negative of our visit was the service! Despite being only 1 of two customers in the dining area, our waitress rarely checked back on us. We were left with empty glasses throughout most of the visit, and we could see her watching television in the bar area from where we were seated. It took her forever to take one of our plates, then she watched TV, came back to clear the second plate, more TV, then brought our check over to us. Ridiculously poor service, especially when it's a nearly empty restaurant!"

[SAS, 11/09] said: "My wife and I had Sunday brunch here this week. It was a buffet-style brunch, featuring a made-to-order omelet station, waffle station, homemade corned beef hash, bacon, sausage, biscuits & sausage gravy, pierogis, tortellini, and tilapia. We thoroughly enjoyed our meal, though we suggested that they present their biscuits and gravy in two different trays, so the biscuits don't become too soggy sitting in the gravy while on the buffet. The price is reasonable at $11pp, but doesn't include juice (which arrived in large glasses for around $2 each). Lunch is served M–F, 11–2; dinner Mon–Sat, 4–10 and Sun 4–9. Sunday brunch, 10–2. We will be back again."
---
Rizotto Ristorante.
930 Maple Rd.
(west of Sundown Trl. & Hopkins Rd.,
east of Old Lyme Dr. & N. Forest Rd.)
"Greater" Williamsville (Town of Amherst)
204-4455.
In the location of the former Daffodil's and Verbena.

Italian.

Same management as Rizzo's Casa di Italia Restaurant, Schnitzel & Co., and Vito e Vino.

[3/28/13] Given 8 (out of 10) points by Andrew Z. Galarneau, Buffalo News food editor.

[WHN] says:

[8/5/15] "We enjoyed an exceptionally good dinner with 26 of our closest friends and family members last Friday. Dinner started with a served salad with Italian dressing, then maccheroni Bolognese. This was followed by a buffet that included grilled asparagus, chicken Milanese with fresh mozzarella and arugula, carved-to-order beef tenderloin stuffed with spinach and asiago, and tilapia. (I didn't have the fish, but G and my daughter both said that it tasted 'fishy', but my daughter added that tilapia is always fishy-tasting. That's another reason to avoid farm-raised seafood whenever possible.) For dessert, we were served cannoli cake and, finally, coffee. The service staff did an excellent job as well."

[10/20/13] "I had a nice lunch at Rizotto during the summer, so we returned with friends for dinner on Saturday, 10/19. We were seated, as requested, in the smaller room between the bar area and the main dining room, now called the 'Fireside Room'. We ordered a bottle of 2011 Fiuolo Barbera d'Asti ($33), which three of us shared. Our friend's wife had a glass of Kendall Jackson Chardonnay ($9.50). Since G had not been here before, our server, Charlie, took us to the antipasto station to explain the available items and how the antipasto bar works. G started with three items from the antipasto bar—beets with Gorgonzola, asparagus with diced hard-boiled egg, and roasted sweet peppers ($7.95). Two of us had 'Insalata Grata' ($6.50)—grilled Romaine heart, with toasted walnuts and two fresh raspberries, topped by a creamy Gorgonzola dressing, with a coulis of balsamic vinegar. Our friend's wife had a house salad of mixed greens ($4.50). G's antipasto and our salads were very good. After finishing our salads and appetizer, since Charlie was busy at other tables, I asked a bus person if we could get some bread. After he brought the bread, we saw that there was no butter in the bread basket, and asked for some. He brought a plate with three spreads plus butter. Since our knives had been taken away along with our empty salad plates, we had to ask for clean knives to put the butter and spreads on the bread. One spread was red pepper with Gorgonzola, which was very good; the other two were bland and flavorless, possibly hummus and tahini. For her main course, G had orecchiette Bolognese ($16). (All pastas are made fresh, in house, we were told.) She thought that the sauce was good but that the pasta was 'doughy'. I tasted some and thought that it had the texture and consistency of gnocchi, rather than pasta, but I've never had fresh orecchiette, so what do I know? My friend and I had an evening special of breaded, sautéed, veal cutlet ($24), lightly topped with tomato sauce and a little fresh, made-in-house mozzarella, served over what was described as risotto Parmesan. The veal was over-cooked and very dry, as was the 'sauce'; maybe it had spent too much time under a heat lamp or being reheated in the oven. A grilled slice of lemon wasn't enough to add any moisture, although a couple quartered tomatoes helped. My friend asked what was under the veal (the risotto). It was not true risotto, but more like rice pudding or cream of rice cereal—grossly overcooked, with little or no Parmesan. His wife had a 6-oz. filet ($24) served over a fried rice patty, topped by fried onion rings, with a side of spinach, which she apparently liked. For dessert, G and I shared an order of sfingi ($6)—fried dough balls made with ricotta, Sicilian style, made to order, with three sauces—one under each sfingi (or is sfingi plural? [probably; the singular might be 'sfinge', but I'm willing to stand corrected—Bill]): chocolate, caramel, and raspberry. The sfingi were hot and delicious. We all had coffee ($2.50), and were served complimentary limoncello, made in-house with lemonade, vodka, and sugar: too sweet for my taste. Service was very slow: nearly three hours for three courses."

[7/19/13] "I had lunch with friends at the new Rizotto on Friday, 7/19; none of us had been to Rizotto before. The decor has changed since the days of Verbena and Daffodil's, but it retains a definite upscale look. A patio has been added behind the building (but it looks onto a parking lot and the building next door). Our server, Peter, was very knowledgeable about the numerous Rizzo restaurants, as well as the menu items and daily specials. We were presented with a basket of Italian bread with butter, artichoke and spinach spread, and white bean, spinach, roasted peppers, and feta spread. One of Rizotto's features is an antipasto bar, with perhaps two dozen items, which Peter took us to see. This is not a salad bar. Customers can make their choice of one item ($2.95), 3 items ($7.95), 6 for $12.95, or 10 for $18.95 from the menu, and the server brings the food to the table. Both friends chose to go this route. One had six items: mussels, caprese, assorted olives, meatballs in sauce, roasted peppers, and melon. His wife had asparagus and caprese, and helped my friend finish his meatballs. I decided to go with a regular menu item, and had three large, prosciutto-wrapped, grilled shrimp, served over risotto parmesan. All the food was very good. The bill, including a cocktail and four glasses of wine, was about $24 per person. Rizotto Ristorante is definitely a keeper."

[KaB, 12/9/12] said: "We dined at Rizotto Ristorante for my husband's birthday; we had gone there on a raving recommendation from a friend. The bar area remains pretty much the same as when it was Verbena/Daffodil's. It is a nice, cozy space, and we were able to score chairs right next to the fireplace. After enjoying a drink there, we went to our table, which was on the other side of the fireplace in the dining room. They have a good-sized menu to choose from. My husband chose the lasagna, our daughter chose the Shrimp and Scallops over Crab Risotto, and I had the Filet of Beef. Our entrees arrived in a timely manner. Each one was generous and cooked perfectly. We enjoyed the meal very much, and the service was excellent. We will return soon."

[SSt, 11/30/12] said: "My husband and I decided to try Rizotto for a much delayed anniversary dinner/date night on Saturday, Nov. 17—our first after our youngest was born in July. We made reservations very last minute—we wanted 6:30, but all they had at that time for a Saturday night was 5 or 7:30, so we chose 7:30. We arrived on time, found parking to be a bit confusing, but found a spot in the rear (probably the lot to the Realty USA next door). We waited in the busy bar for 15–20 minutes for a table after a couple of reassurances that our table was being cleared and should be ready shortly. I'm guessing that the table's previous occupants were slow to leave, as eventually we were seated at a table in the bar area after asking us if it would suffice. The restaurant was on the loud side, but it may have been where we were seated. I started off with the house salad, which was standard, and then my husband and I ordered the spaghetti carbonara and chicken saltimbocca, and split the plates. The carbonara came with an egg yolk in a bacon cup, which needed to be stirred in. It was very very creamy, and the spaghetti was broken into small pieces, so it was easy to eat. Delicious, but perhaps a bit too creamy for carbonara. The chicken was very dry, but OK. I enjoyed the risotto served along with it. Service was sufficient. All in all, it was a satisfactory meal, but I don't know if I'd consider it for our next date night."
---
Rizzo's Casa di Italia Restaurant.(*)
(*) Shouldn't that be "Casa d'Italia"?
2763 Eggert Rd.
(just south of Brighton Rd.),
Brighton (Town of Tonawanda).
834-4404.
Italian.

Same management as Rizotto Ristorante, Schnitzel & Co., and Vito e Vino.


[LMR, 10/11] says: "I had dinner Monday, Oct. 24th [2011] with my co-workers. This was my first time, and I was truly pleased. The food was as fabulous as it sounds on the menu. I had the Rustic Pasta with portabello mushrooms, chicken, sundried tomatoes in a garlic cream sauce with 3-cheeses baked topping. It was fabulous and huge: could have easily fed three people. Well worth $13.99. I'm going to enjoy my leftovers today for lunch. Plus you get a dinner salad, and bread and pesto for dipping. The bread was mediocre; for being 'homemade', it wasn't that special, but the pesto was the best thing ever. I could have eaten it with a spoon: very garlicky! I had a ½½-carafe of Riesling, so my bill was just over $26, and well worth it. Other dinners were Buffalo Ravioli, spicy chicken with cheese in a homemade, and yes it was really homemade, ravioli with a gorgonzola cheese sauce on top; friend said it was fabulous. Another girl got a dinner salad and the mozzarella 'slabs'. They were homemade and huge, not a mozzarella stick, but truly a slab of cheese, deep fried to perfection. She could only eat one; she said they were phenomenal. Everyone enjoyed their meals, and the service was really great. Pasta dishes are anywhere form $8.99 to $15.99. They have a wide variety from apps, salads, pasta, meat, fish, all the way to subs and pizza. There is something for everyone! Only been there once, and I am already wondering when I will go back and try the rest of the menu. Highly recommend!!"

[HJ, 9/07] said: "Rizzo's is a classic Buffalo dining experience. It is a small place, with maybe ten tables set in what looks like a European plaza, plus a bar area with several more tables. We have been going here fairly regularly for many years and trusted them enough to have their catering branch (Banchetti's) handle the food at our wedding. When you arrive, you are usually seated promptly and given an abundant supply of fresh bread with pesto. The menu is typical Italian fare, not fancy, but well made and very inexpensive. It includes the usual parmigiana, brasciole, and some fish dishes, plus daily specials that are an amazing bargain. It's a family restaurant with a little class, and, unlike many cheap local eating holes, they actually serve tasty food."
---
Rocco's Restaurant & Cocktail Lounge.
44 Orchard St.
(south of E. Main St., between Eagle & Prospect Sts.),
Village of Fredonia (Town of Pomfret, northern Chautauqua County).
679-0044.
No relation to Rocco's Wood Fired Pizza on Transit Rd. in Clarence.
[WHN, 8/4/12] says: "G and I had dinner with a friend at Rocco's on Saturday night; none of us had been there before. Besides a selection of Italian classics, they offered a number of non-Italian appetizer and entree specials. Hot, crispy-crusted, Italian bread was served with both butter and red-pepper pesto, which were both very good. All dinners include a choice of soup or salad; we all chose house salads, with the house lemon-asiago dressing: very good. For her main course, G had broiled shrimp over linguine, with 'scampi' sauce (oil, garlic, herbs, and spices). I chose veal parmigiana, served over spaghetti, with house-made, red sauce (a choice of pastas was offered—spaghetti, linguine, or rigatoni). Our friend had a nightly special—broiled copia. Her choice of sides included pasta or various types of potatoes; she chose spaghetti in their house-made, red sauce. They don't take reservations, so we arrived around 6 and were seated immediately. By the time we finished at 7:30, every table was occupied, and people were waiting for tables. From the outside, it's not very impressive: an old house with a piece of plywood over (I'm guessing) a window pane. But the food is excellent, and the cost per person, with wine, was just over $30 before tip."

[RDM, 12/08] said: "Wow—wanted people to know about this hidden gem! The best restaurant in Fredonia is tucked away in a small neighborhood less than a mile from the village's center. It looks like a small, dive bar from the outside, and the interior is simple and small, but the food is why Rocco's is always packed. Last weekend, my husband and I were lucky enough to have dinner here. The bread was warm and fresh, and served with butter and Rocco's famous red-pepper pesto, which is garlicky but delicious. I started with the crab cakes: lots of crab, with a spicy sauce; my husband had the fried oysters, which came with a sweeter sauce. We both enjoyed the house dressing on our salads. It was an asiago lemon dressing, and it was wonderful. We both ate from the specials board for our entrée. My husband had a fish that we had never really heard of: Monchango (if I remember correctly?). It was a firm, grilled fish with a honey butter sauce, rice, and vegetables. I loved the southwest sauté. It was mussels, langostinos, and scallops over linguine, in what was more of a broth of roasted corn, onions, and peppers and southwest seasonings. I never really had a dish like this and was worried, because it looked watery, but could not believe how flavorful it was. We were too full for desert, but did enjoy another drink at the bar while we watched some of the Sabres game and chatted with the owner and the bartender, two very nice, down-to-earth guys. I can't say it enough that this is the best place to eat in Fredonia."
---
[

] Rocco's Wood Fired Pizza.
• Facebook page
5433 Transit Rd.
(in Valu Plaza,
directly across Transit Rd. from the foot of Renaissance Dr.,
across from Target;
south of Roll Rd./Klein Rd.,
& north of Village Station Cir. & Greiner Rd./Maple Rd.;
north of the hamlet of Harris Hill & south of East Amherst),
Town of Clarence.
247-5272.
[JRu, 8/3/14] said: "The wait for take-out pizza was over 50 mins. A pizza takes 6 mins., according to the clerk helping us. The manager was there, too, and we weren't offered anything for our long wait. Bad choice. Offer us a couple of cookies, and we won't be quite as aggravated. I hope this review helps them with their take-out business."
[WHN] said:
[11/27/12] "After a movie on Sunday (11/25/12), we went to Rocco's for dinner. I've had lunch there, or take-out pizza, a number of times, but G had not been to Rocco's previously. (Their Facebook page has a coupon for buy-one/get-one free for take-out pizzas.) We each had a glass of Chianti while we looked over the menu. I was thinking of pasta, which comes with red sauce and a choice of meatball, sausage, chicken cutlet, stuffed pepper, or burrata. I had never heard of burrata, and asked our server, who said it was a baseball-sized mixture of fresh mozzarella and cream. I opted for the meatball instead. G asked if the eggplant parmesan on the small-plates menu came with any sides. It didn't, but I said she could have some of my pasta. Our server said there was meat in the sauce on the eggplant parm, and asked G if that was a problem; it's not. We started with mixed-green salads, with cucumbers, cherry tomatoes, red onion, garbanzos, green olives, and fennel—a nice twist that I've never had in a salad before—with creamy Italian dressing; the salads were very good. The meat sauce on the pasta was delicious, with lots of what I thought was pork and G thought was beef. On top of the sauce, there was a small piece of what I assume was burrata, either because it's always included or because I had asked what it was and was given a sample. It was good, with a somewhat lemony flavor, but I don't know if I would want a baseball-sized portion. G's eggplant parm was very good, too. With three glasses of wine, dinner was a little over $60 before the tip."

[2/12] "A friend and I met for lunch at Rocco's on Wednesday. One of their daily lunch specials was a personal pizza with a small salad for $7.95. I chose cheese and pepperoni—thin crusted and not overly sauced; delicious. He had an 'Italian-style' tuna sandwich with olives, celery, and cannellini beans on a roll, accompanied by warm, house-made, potato chips. Definitely worth a return visit."

[11/11] "I've wanted to try Rocco's since it opened a few months ago, so when I saw a 'buy one—get one free' (take-out only) coupon in Friday's Gusto (11/25/11), I ordered a cheese and pepperoni pizza and a white pizza with ricotta, mozzarella, and tomatoes. Excellent pizza—thin, crispy crust; just enough tomato sauce on the pepperoni one; very flavorful. Comparable to Romeo and Juliet's, which I've always thought is the best in the area."
[RM, 8/12] said: "Brick-oven pizza from the people at Siena: very good brick-oven pizza. They also have some very tasty appetizers and other entrees. Definitely get a meatball somewhere along the line. Their Caesar salad is disappointing."

[FS, 10/11] said: "My wife and I stopped in to Rocco's on the spur of the moment on Monday night [10/10/11] for pizza. Lately, I've grown bored of 'Buffalo-style' pizza and wanted to try something different. The place was pretty busy for a Monday night. They have a panel of TVs; there were baseball and football on, and there were a few tables of folks watching the games. There is a nice bar and lounge in the back. The wood-burning ovens are in full view. I give the atmosphere full marks. They have a lot of regular entrees on the menu, but we were just interested in pizza. Our waiter was experienced. The soup du jour was eggplant with roasted red-pepper topper, with basil oil and a dollop of goat cheese. It sounded very good, but we weren't interested; I don't like goat cheese. So we ordered a large pizza with broccoli rabe and hot cherry peppers. Our waiter said they were promoting a blended, red wine, a portion of the sales of which were being donated to breast-cancer research. He said it would go well with our pizza, and he was right. The pizza was very good, with a thinner, crispier crust that was similar to New York-style. The pizza was too salty. There was a story on the Today show this morning [10/14/11] that restaurants are the biggest culprits with respect to over-salting, and I agree. I think I'm going to be more pro-active about asking them to go easy on the salt. Salt can mask a lot of offenses. I hate going out to eat, waking up swollen the next morning, and having to guzzle more water than I already do. As for Rocco's, I liked it. But, when I go back, I'm going to tell them to lighten up on the salt!"

[DGB, 8/11] said: "We had occasion to go to Rocco's Wood-Fired Pizza twice this week. The first visit was last Saturday (8/20/11) around 7:30 ('peak time'?). We were told 30 minutes, and 30 minutes it was. Big, deep space with tables and pizza oven up front, and a bar/lounge in back with a wall of TVs (obviously on the Bills' 'game'). Next visit, Tuesday at 6:30 for an 'early supper', was a bit different. We were told a half hour (fine) but waited 1¼ hour, and then were seated at one of the open club tables with a bunch of obnoxious drunks. We could have been seated there as soon as we entered, but we were holding out for a more 'private' dinner. The food was uniformly wonderful. We had the caprese salad (large, flavorful tomatoes with a rich, sweet, balsamic reduction)—one of the best ever. We then had the arugula pizza: a white pizza topped at the end with a mound of fresh, peppery arugula and shaved parm. So nice, we ordered it twice! 'The companion' (don't they ever have names?) [No; I prefer keeping things quasi-anonymous; but if you give me the name, I'll be happy to create quasi-anonymous initials for them :-)] ordered beans 'n' greens with a wonderful Italian sausage and the Oven Roasted Chicken Wings marinated in lemon, olive oil, garlic, and herbs. Everything was delicious! Service was at all times friendly, professional, and courteous. We never felt rushed, there was always someone to refill our glass (water and wine), and the staff had a good grasp of the menu. You would expect nothing less from the likes of Siena and 800 Maple management. The menu boasts a small selection of pastas and sandwiches, all of which look and sound delicious. The bar is hoppin' (read 'loud'), with a good wine and beer selection and a little lounging area, if you can get a seat. Tuesday's mis-cue aside, it has the potential to become one of our regulars. The fact that it is, literally, around the corner helps, but it is definitely worth the trip, even if just to see those great 'pizza buzzers' they hand out when you check in."

[PT, 7/11] said: "Last weekend [7/15–16/11], we stopped at this new restaurant. We started with salads of mixed greens, cucumber, tomato, red onion, garbanzos, and olives with Italian dressing; the salads were very good. The menu doesn't include entrees as Siena. and 800 Maple, do, but we had planned to order pizza anyway, since that's their specialty. We shared a margherita pizza with fresh mozzarella, tomatoes, and fresh basil; it was very good. Rocco's also offers appetizers, sandwiches, and chicken wings."
---
Rodney's on the Lake.
4179 Lake Shore Rd. (Rt. 5),
(at Seabreeze Ave.,
south/west of St. Francis High School & Big Tree Rd.),
Athol Springs (Town of Hamburg).
627-5166.

[KRN, 8/26/15] says: "We stopped here for lunch on Friday, 8/21/15, because a coworker recommended it. We arrived about 12:45 P.M., and found the parking lot nearly full. The crowd was mostly over 40. Fortunately, there were tables available inside and on the patio; we were promptly seated inside. For starters, LMN ordered the crabs cakes ($9.95), and found them to be the best that we had tasted in WNY. I had a crock of the onion soup ($4.95), which was not salty and had a very good taste. LMN ordered the baked haddock au gratin ($14.75). It was prepared with grated parmesan cheese, minced garlic, and butter, and was accompanied by macaroni salad, coleslaw, and choice of potato; she chose the German potato salad. I had the Rodney Fish Fry (half $11.25, full $12.95) served with the same sides. A small loaf of bread was also brought to the table. Everything was fresh and satisfying. With a bottle of beer and a sweet tea, the bill came to $46.60, without the tip. The staff was attentive; considering the crowd, that was quite a feat. This is the kind of place where the staff will remove an empty plate or ask if you needed something, even if they weren't your server. Kudos to them all. And the view of Lake Erie was great, too. I would recommend Rodney's to anyone."


[JSu, 1/17/15] said "I have driven by this place a number of times, and decided to stop in for lunch the other day—a mistake. First, I was surprised how high most items were priced—very difficult to find even a simple sandwich under $8.00, and no lunch or 'soup & sandwich' specials. I decided to try a cup of cream of spinach soup ($3.50); this was served barely warm, and the pieces of spinach were too large to fit on the spoon, making it difficult to eat. The worst thing, though, was the fact that there was a large amount of black pepper in the soup, making it taste nothing like traditional cream of spinach should—way too peppery. I mentioned it to the waitress, and she just made a joke about it, which brings me to my next complaint: slow service. Every step of the meal, including getting the check and paying it, took much too long—especially since the place was only half-full. The grilled cheese sandwich that I ordered was decent, but very thin; the potato salad side with it was good. But, overall, I would not stop here again."

[RDM] said:

[2/11] "Just an update on a favorite place: Had an awesome lunch here on Wednesday [2/2/11]. My 2 boys loved their grilled cheese and fries. My husband and I both enjoyed our fresh side-salads instead of fries with our sandwiches. He enjoyed the fish, and I had a juicy, mushroom, Swiss burger. The staff here is attentive and friendly! Other items I've had in the past that were awesome were their wings, beef on weck, fried cauliflower, and French onion soup!"

[7/10] "Had another great meal here on 6/24. Service was prompt and friendly, even though the restaurant was packed. I had some really great crab cakes for an appetizer and the Cajun broiled sea bass for dinner. Their steak fries are hard to put down. My husband also loved his meal, which was perfectly seasoned, cowboy ribeye cooked as ordered to medium rare. We were also served a warm, wheat loaf with butter. Lots of great food and great prices."

[1/09] "Great pub fare: I had dinner here with a friend last Thursday night (and have been here many times before). Our waitress was so friendly, it made for a cozy, fun evening. We both were in the mood for a steak, so we each ordered the porterhouse. Our salads were fresh, steaks were cooked and seasoned perfectly, and the steak fries were great. I've enjoyed in the past their fish fry, beef on weck, blue burger, wings, and Reuben sandwich—all were very good!"

[SAS, 11/08] said: "Positive: My wife and I had a delicious dinner last night—we started with potato skins that were crispy on the outside and still meaty on the inside, with cheddar and real bacon on top. I continued with their New England clam chowder, which was served nicely hot, with lots of clams and potato chunks visible. It needed pepper for my taste, but then again most chowders do. I finished with a chicken (blackened) and spinach salad. Half of it came home for my lunch today! My wife had their chef salad and chicken fingers. Both were equally delicious and large. Half came home with us, too! Service seemed a little distracted that night, considering the relatively few tables occupied, but was not a significant problem. The menu is quite extensive, with a wide variety of appetizers, burgers, sandwiches, and entrees (especially seafood). I have previously been here for lunch several times, but I would return for dinner as well."
---
Romeo and Juliet's Bakery & Caffe.
1292 Hertel Ave.
(at the northeast corner with Crestwood Ave.,
1 block west of Colvin Ave.)
North Buffalo (City of Buffalo).
873-5730.
4572 Clark St.
(at the northeast corner with McKinley Pkwy.,
across the street from the northeast corner of the Village of Hamburg)
Town of Hamburg.
• Former location of Giacobbi's Pasta and Pizza.
646-4644.
5199 Sheridan Dr.
(just west of Evans St./Hopkins Rd.)
"Greater" Williamsville (Town of Amherst).
839-4960.
Review of the Hamburg location:

[RDM, 5/22/15] says: "Still find your website to be the 'go to' for authentic local reviews! [Thanks!] Out for lunch with my parents this week on Thursday, 5/21, we decided to try Romeo&nbsp and Juliet's Caffe in Hamburg. Service was very friendly. The artichoke tapenade they brought out to start the meal was outstanding. It was served with slices of plain, but home-baked, white bread; I would have liked to have tried it with a heartier-grain bread. My father adored his meal here and cannot wait to return: He ordered the seafood ravioli with a roasted-red-pepper and sweet-pea blush sauce. The menu had your choice of 4 sauces for the pasta dishes, and I wish that I had tried something with the gorgonzola-walnut cream sauce (next time!). My mother enjoyed her salad with sesame vinaigrette. I ordered the Insalata Formaggio di Capra, which was a salad of greens, marinated mushrooms, goat cheese, croutons, and a truffle vinaigrette. The truffle vinaigrette and goat cheese made the salad a delight; however, I chose to add tuna to my salad, which was a mistake. When I asked the waitress what kind of tuna it was that could be added, she was unsure but mentioned that it would have a touch of flavorful mayo with it. It did not, and the tuna seemed to be dumped on top of my salad straight from the can. I figured that it was just my bad judgement to choose it, and next time I would order the chicken instead. Overall, we will return, but I feel that possibly the dishes can be hit or miss."

Reviews of the original, North Buffalo location:

Bill says:

[10/23/13] Six of us had and early dinner on a Wednesday evening. Seating was a bit uncomfortable: The only table large enough for 6 was up against a wall or a counter, so those of us on that side of the table had to be careful not to hit our heads on an overhang, and those of us on the other side of the table found themselves staring into the bright sun with no way to cut out the light. There were 3 menus to choose from: the regular menu, a (weekly?) specials menu, and a "health-conscious" menu. For an appetizer, two of our party shared a large Mediterranean salad, which they thought was excellent, and one had a caprese salad. The caprese consisted of 3 tomato-mozzarella-basil combinations plus a small side salad with pepperjack cheese and two slices of toasted bread. Three of our party ordered pizzas: 2 margheritas and one pizza bianca, which they said were very good. MER and I both had a chicken caprese from the specials menu: 6 slices of the tomato-mozzarella-basil, plus the above-mentioned side salad and toast, and sliced, grilled chicken. No dressing; that you had to supply yourself from the oil and vinegar on the table. The oil was awful and the vinegar was watery. The chicken looked like it was pre-cooked, frozen-then-nuked, Perdue-like chicken slices; they were slimy. I was unimpressed; MER thought it was gross. With drinks and tax, our bill averaged a bit over $20 person before tip. Service by Roberto was very good.

[5/10] We needed someplace, preferably new to us, to have a quick dinner before my son's new-student orientation at his high-school-to-be, so we tried Romeo & Juliet's on an early Wednesday evening. The interior decor is great: makes you feel as if you're at a bistro in Italy. I had the Antipasto Italiano ("marinated artichokes, [very soft and mild] goat cheese wrapped in [spicy] roasted red peppers, eggplant, [thin slices of] soppressata [a salami-like sausage], prosciutto crudo, assorted [cubes of] cheese accompanied with roasted garlic and crostini"); it was very good (except for the red peppers, which were overly spicy for my taste) and filling. Both MER and my son had the Insalata Caprese ("fresh mozzarella cheese with tomato slices, lightly seasoned with pure olive oil accompanied with crostini"); they had to add some balsamic vinegar from the table to give it a bit more flavor. My son had a Margherita pizza ("mozzarella, fresh tomato sauce and basil baked on our own pizza crust"); I had a taste of this, too, and can affirm that it was excellent (i.e., more New York City-style than Buffalo-style :-). MER had Baked Chicken Parmigiana, which she thought was ordinary. The meal was accompanied by fresh bread with a fantastic garlic spread. My son and I would be more than happy to return; MER was not as eager to do so.

[WHN] said:

[1/11] "Buffalo Spree had a 'Pizza Showdown' in their November issue, which I didn't see, but found online. Starting with 16 pizza places, eventually Romeo and Juliet's on Hertel was picked as the best, with La Hacienda (Niagara Falls), 2nd."

[2/09] "Eight relatives went to a birthday celebration dinner at the original Hertel Ave. location on Saturday, 2/7/09. My wife had eaten at this location previously, but I had only been to the one on Sheridan Dr. To start, we shared appetizers—an antipasto, stuffed hot peppers, and a Mediterranean salad with goat cheese. The "birthday boy" had pasta fagiole. (We didn't share his soup.) Two people had entrees—ravioli with a pesto sauce, and eggplant parmigiana—but most of us shared several different pizzas—mozzarella and pepperoni; Margherita with basil; tomato sauce and mozzarella; and pizza bianca with mozzarella, tomatoes, basil, and shallots. We also had several different desserts—cannoli, biscotti, and a pastry dish, the name of which I don't remember. All the food was very good, and there was no charge for sharing. The only downside about Romeo and Juliet's on Hertel is the lack of parking. My wife and I were fortunate enough to find a space in front of the restaurant, but others had to park a block or two away. While walking to their car after dinner, my brother- and sister-in-law passed a roving band of youths who said something they didn't understand. When they didn't respond, one of the kids shouted: "Why don't you want to talk to us"? My in-laws got in their car and drove away. No harm done, but scary."

[RHa, 9/09] said: "We stopped in at the Hertel location this afternoon for lunch before catching a matinee at a nearby theater. I'd been here years ago and had enjoyed my meal at that time, but will never return! The menu selections were on the pricy side: salads and panini all in the $8–$10 range. We both ordered 'Alberti' panini, featuring turkey and provolone. After an extended wait, the sandwiches arrived. They were huge—probably almost double the size of standard panini, probably accounting for the price—but absolutely tasteless. Processed turkey, cheese not melted through, hothouse tomatoes (in August?). After dropping off the panini, the waiter never returned to check on us, and acted absolutely put-out when we picked up our dishes and went inside to escape the attack of the yellow jackets on the patio. To that point, he had not returned to our table to refill our iced tea or ask if things were OK. We finally flagged down a waitress and asked her to relay our request for more iced tea to our waiter. When he brought more tea, we told him that the sandwiches were not very good. He said that that was too bad and asked us if we wanted our bill. We will not be returning. Less food, with a bit more effort put into it, and a more modest price, along with a responsive waiter, would have helped enormously. Thanks for letting me vent."

[CNo, 7/08] said: "I always enjoyed eating at Romeo and Juliet's. In fact, the atmosphere and service were very good last night. I have been a regular customer since they opened. I usually buy the Portobello Pizza and eat in the Bakery section. I had not been there for about a month. Since that visit, the price of the pizza for the bakery and take-out increased by what seems to be between 15 and 20%. The pizza, sandwich, and salad prices now match those of the "eat-in" Juliet's section. Given what seemed to be the same price, we chose to eat in last night. The menu stated that for "dinners" there would be a $2.50 plate charge. This only appeared in the section of the menu under the pasta entrees. The Portabello Pizza was mostly mozzarella with very little of the previously delightful Gorgonzola cheese that made the pizza special. The taste and texture were different. We let that pass as a "bad night", but what was most disconcerting was the plate charge for pizza that was added to the bill. When questioned about the plate charge on a pizza, I was told that "dinner" was after 5pm. It did not matter what item was ordered. What mattered was that more than one person ate it. I said the menu did not define dinner as after 5pm. They said it didn't matter. Going further, I asked, "Would the $2.50 be added for each person who partook of the pizza, even if they did not indicate that they would have a piece or ask for a plate?" They said yes. There are eight pieces to a pizza. The first person is not charged. As a result, when I asked, "Do you mean that if eight people each had one piece of the pizza, you would add a charge of $17.50 on top of the $10.45 for the pizza", they said yes. Buyer beware! I protested, but was told that nothing could be done. I was told that the price of gasoline had gone up. I said that this was disproportionate to that cost. They said prices were going up. I said that I certainly noticed that in every aspect of my life, but inflation was not this high—nor were costs increasing this much—especially relative to the plate charge for the number of people partaking of a pizza. The waiter said that their wages had not not increased. I indicated I had been a good customer over the years, but this, due to this new pricing, would be my last visit.
REVIEW—neutral on the food; definitely not the previous quality for the pizza. Given the price increase, this may not be accidental.
REVIEW—negative as to pricing practice."

[JCr, 10/05] said: "This is a great cafe-type restaurant that I am lucky to live within a quarter of a mile of. Relatively small inside, nice patio in the summer though; they serve take out as well. If you are looking for a great light meal, something to share, or just good Italian food that far outweighs the price you pay, this is the place. Their Panini are great; their salads are huge; great appetizers (stuffed peppers); and their homemade pizzas will make any La Nova-type pizza-joint pizza taste like a frozen freezer-burned piece of cardboard with old stale cheese. You can expect a pizza from Romeo's to be made with fresh sliced mozzarella, fresh diced tomatoes, and more. I love it."

[MRT] said:

[8/05] "My husband and I enjoyed a late dinner after a movie at Romeo and Juliet's on Saturday night. We quickly gobbled up the bread and olive dip. (They did bring more bread.) To begin, we shared a very large and delicious Caesar salad. We each ordered their delicious eggplant parmesan as a main course. It is a very large portion, and my husband enjoyed my leftover eggplant parmesan for lunch the following day. We shared a bottle of wine, and ordered coffee and yummy desert. Our final bill with tip was $70."

Review from more than 10 years ago:

[7/03] "We went to Romeo and Juliet's today for lunch, on the recommendation of two different shopkeepers on Hertel. We were most certainly not dissappointed. This is now one of my favorite restaurants. The atmosphere is charming, sitting under umbrellas. When you first arrive, they bring you a basket of most delicious bread and a very delicious tomato dipping sauce. The bread and sauce were so good, we ate it all up before our food arrived. Our waitress most graciously offered to bring us more, but we declined, because we were afraid we wouldn't have room for our lunch. My girlfriend ordered a white pizza with tomato and basil. It was great. I ordered a special—I forget what they call it—but it is similar to a calzone, only far, far better. Mine had mushrooms and spinach, and delicious cheeses, and the bread on which it's cooked is great. In the end, both of us were only able to finish half of our lunch. The total price for our lunch, including tip was only $20! They graciously packed our lunches up for us. Their portions are so huge, two people can easily share one pizza (it has 8 slices!) or one `calzone'. We were very sorry we did not have room for dessert. I want to come back for dinner with my husband, and if I starve all day, I will be able to order their tiramisu for desert. Their menu is simple—the same for lunch and dinner. They offer antipasto, salads, soups, paninni, and pizza, as well as having a decent, not too expensive wine list, and wonderful desserts. They always have one special, such as lasagna, that will contain meat, as well as a special that is vegetarian."

Reviews from more than 10 years ago:

[SMD, 2/04] said: "On a blustery Saturday, late in the afternoon, my dining companion and I were looking for someplace to grab a light dinner. I had heard of Romeo & Juliet's from several co-workers, so we decided to give that a try. What a delight! We were warmly greeted by Vito, the owner, and seated at one of the charming tables on the café side of the house. In no time, our server brought us fresh bread and a tasty little bowl of olive tapenade for dipping. The house specials included manicotti, pizzas, and panini sandwiches. We both opted for panini and were not disappointed. Everything was fresh and expertly prepared. The pizzas being brought out to the other diners looked worthy of the glowing reviews by other contributors. After our dinner, Vito suggested we check out his bakery next door, since we were in the mood for some dessert to go. I tried the cassata cake, and my companion had the peanutty noche. Both were sinfully delicious and fresh. This is a tiny place that fills up fast, but is very much worth the wait. If you happen to be on Hertel, give this place a try. You won't be disappointed."

[LK, 10/02] said: "Romeo's is another great secret. The food is well prepared; the staff is charming; the prices are downright cheap; and the staff, although young and inexperienced, do a fine job. You can have a conversation with friends without shouting."

[AJB, 9/02] said: "Absolutely unbelievably good pizzas. The best in town. By far. No comparison. Bocce and La Nova might as well be frozen pizzas compared to this great place that is counter & sit-down and waiter service. Romeo's has a counter where you can order pizzas, panini sandwiches, pastries, and fresh, homemade baked bread. Juliet's offers the same menu as Romeo's and adds wine, cheese, olives, a café and an expanded appetizer menu. This is a small, family-run place that was constantly packed with people one recent Saturday noontime. Definitely worth the trip and worthy of support."
Reviews of the newer, Williamsville location:
[AFN] says:

[4/10] "Two friends and I had lunch at their Sheridan Dr. location today. Both friends are from the Southtowns and had never been to Romeo & Juliet's, or even heard of it. We asked the manager, who was also our server, if one salad would be large enough for three people. He said it would be, and it was huge, with mixed greens, artichokes, asiago cheese, cucumbers, and sunflower seeds, tossed in a sesame vinaigrette dressing. They had a number of luncheon specials, so, for our main courses, I had ricotta-filled ravioli with a pesto sauce. One friend had manicotti with tomato sauce. The other friend had ravioli stuffed with gorgonzola and walnuts in a vodka cream sauce. Everything was delicious. We've had pizzas from Romeo & Juliet's many times, but entrees only once previously. I would definitely return."

[3/09] "My sister and I had lunch at Romeo & Juliet's on Sheridan yesterday. I had their delicious Margherita pizza. She had a panini sandwich—I'm not sure which one she ordered—which she didn't like at all. Fortunately, the pizza was too large for me to eat alone, and she had half of it. Next time, we will stick with a shared pizza."

[WHN] said:

[6/09] "I recently ordered two pizzas for take-out from Romeo & Juliet's. When I got to the Sheridan location, I gave them my name, and the manager asked if I was ordering or picking up. I said I was picking up, and he said they didn't have my name or any take-out order. It turned out that I had mistakenly called the top phone number on their printed menu, which is the Hertel location. He called the Hertel store to cancel the order, which I'm sure was already completed, and told me they could have my pizzas ready in about 15 minutes. I apologized for my dumb mistake, and he said 'don't worry about it; it happens all the time'. The pizzas were very good, as usual, and the customer service was excellent."

[3/09] "We had a quick lunch at Romeo and Juliet's on Sheridan on Wednesday. We shared a delicious Margherita Pizza and had two or three slices left over to take home. As I and others have mentioned, the salads leave a lot to be desired, so we skipped them."

[10/07] "We had dinner at the Sheridan Drive location Friday night, 10/12/07. We have previously had a variety of pizzas and panini sandwiches, but this was the first time we had full meals. The chicken parmegian, eggplant parmegian, and lasagna were all very good."

[6/07] "I first saw the signs on their Sheridan Drive location in January or February, and they finally opened in late May or early June. The menu seems to be the same as the original location, with excellent appetizers, pizzas, salads, panini sandwiches, and more. Their pizzas are the closest thing you'll find in this area to pizza as it's made in Italy—thin, crispy crust, and a wide choice of ingredients that you won't find at any pizza place around here, although they do offer a pepperoni and mozzarella one."

[HPK, 12/08] says: "My wife and I went there this past week with a party of eight. I always hate to write a bad review, but very little was good. The salads had no flavor. A Caeser salad should have dressing on it. It was plain; a little drizzle of oil and with anchovies on the side. Nothing was right about it. Just not worth it. Other people had salads; same response. All ordered pizzas, and everyone was just under-impressed. I like the four-cheese pizza; both the others had very little flavor, if any. A previous posted mentioned the accent of the owner—wow. He/she wasn't kidding: completely over the top. Also a little bossy per when our meals would be served and how. If I went back, it would be for pizza take-out only. The previous restaurant was La Mezza Luna—please come back—their family owns another restaurant about 10 minutes away called La Castelana Pizzeria and Restaurant. Go there; it's worth the drive."

[SR, 7/08] said: "While home for a visit, a friend and I had lunch at the Sheridan Dr. Romeo & Juliet's. Their portions are large, so we split a Caesar salad and an eggplant panini sandwich. The Caesar salad was OK but had mixed greens, instead of romaine. The eggplant panini was delicious."

[ECB, 1/08] said: "I went with my wife on one of our few nights out without our son and had a thoroughly enjoyable experience. We were familiar with the basic layout of the interior from the Mezza Luna days, but they have done wonderful things with it, making it intimate and casual at the same time. Our waiter was charming, though his accent was pronounced and over the top, and we were well attended throughout the meal. We started with lemon Italian sodas and got the baked brie appetizer, stuffed with strawberries and topped with almond slices, served with sliced apples and pears, which we were advised to use like crackers or bread for the cheese. It was wonderful. For dinner, we had pizza. She got the Margherita and I got the Bianca. I was a bit surprised by hers, as I was expecting slices of mozzarella instead of grated, but it was still very good. The cheese was fresh and the crust superb. Mine was outstanding as well. My wife, who generally dislikes white pizza, loved it and regretted not getting the same. We had plenty of leftovers, as each was eight slices. For dessert, I had the best carrot cake I've ever had, and she had an indulgent chocolate bomb that was too rich to finish. We both agree that this is our new place for pizza!"
---
Ronny's Take Out Service.
222 Aurora St.
(at Como Park Blvd.),
Village of Lancaster (Town of Lancaster).
681-1900.
Review from more than 10 years ago:

[MEL, 8/99] says (after visiting the Taste of Lancaster): "More mediocre pizza; not bad enough or good enough to say much about."
---
Rooster's Café.
93 Ridge Rd.
(at Gates Ave., just east of the Rt. 5/Father Baker Memorial Hwy.),
City of Lackawanna.
826-4017.
[LKr, 3/12] says: "I would like to give the highest star rating to Rooster's Café. Their food is of the highest quality, and, quite honestly, Rooster's has the best breakfast in town! Guaranteed to be 'Roosterlicious'! Rooster's is owned by John Ristich, and he makes his soups, salads (e.g., macaroni, potato) all homemade. He serves a great breakfast that is raved about by many, and he has a fish fry that is out of this world and is served on Fridays until 5:45 P.M. He has a huge variety of food to choose from on a menu that includes breakfast, lunch, and dinner options. There are various homemade specials served daily. Along with breakfast items, Rooster's also serves subs, chicken fingers, wings, souvlaki, burgers, fries, and sandwiches of many classic varieties. Hours of operation are Monday–Friday, 5 A.M.–2:45 P.M.; Saturday and Sunday, 6 A.M.–12:45 P.M."
---
La Rosa NY Style Pizzeria & Peppino's Burritos.
La Rosa only:
La Rosa & Peppino's:
Reviews of the Eastern Hills Mall location:

[8/4/15] I had one slice of cheese pizza at the Eastern Hills branch. It was OK; good, thin crust, but not at all "New York" style (too much cheese, for one thing). I remember once, a long time ago, running into Seth Goetz there (from Old World Cookery); he told me that he thought they had the best New York-style pizza in the Buffalo area. Maybe they once did, but no longer.

Reviews from more than 10 years ago:

[DNo, 12/03] says: "I had to respond to the review you posted. I'm disappointed to hear about your bad experience, but I have to comment on their pizza. Having grown up in Westchester County NY, I know what New York City style pizza should be—big slice, thin, spicy sauce, and just the right amount of cheese. La Rosa's is the closest I've found in all of the Buffalo area after 6 years of searching. My only disappointment is they do not offer delivery."

[12/03] I [Bill] have not tried their pizza, though it sounds like it might be good (see review above). But I was so annoyed by their attitude recently that I doubt I'll ever eat here: They had a coupon in The Buffalo News for a free slice of pizza, accompanied by a drawing of a pie-shaped slice of pizza. Many of the food-court restaurants at Eastern Hills have been running such coupons for the Christmas shopping season, and have been offering meals, sandwiches, etc. Not La Rosa: With coupon in hand, I asked for one slice for lunch. The counterman cut off a 2"x2" square from a full slice and gave it to me. When I asked if that was all, he said that this was "just a promotion". I call it a "bait and switch" rip-off. I had a wonderful veggie wrap at Hoagie Brothers on the other side of the food court; I once recommended that you do the same, but Hoagie Brothers has closed.

Review of the Fashion Outlet Mall location:

[8/11/12] MER, our seven-year-old granddaughter, and I had a quick lunch at the Fashion Outlets branch of La Rosa. We had 3 slices of plain cheese pizza. They were awful, nothing like the pizza at the UB Commons branch.

Review of all 3 locations:

[LR, 9/11] says: "LaRosa's NY Pizzeria has expanded within the past year. They opened a pizzeria in the Boulevard Mall [which is now closed.–Ed. (1/13/15)]; they have had a location in the Fashion Outlet Mall for over a decade; there's one in the Eastern Hills Mall and one at the University at Buffalo north campus in The Commons. I have been to all four locations with several different people, and I have not had one complaint. They have remodeled and re-staffed (in regards to the comment above). I personally think they have the best food in Niagara Falls. Their menus are very extensive; it isn't strictly pizza. I live in Niagara Falls and am very loyal to that location. They are friendly, fast, and efficient. I feel bad that your [i.e., RHo's 4/11 review of Peppino's, at the UB location] experience was 'awful' but you should definitely try it again. As for the so called 'bait and switch' you [i.e., Bill; here, LR seems to be referring to my 2003 review of the Clarence location] clearly have never worked in a business. It was free, right? They have pie slices, not square [I didn't say that they didn't have slices; I said that they cut off a square from a slice.] ; it probably would have been the same size as a square slice. [No; it was bite-sized, but please note that I've eaten at the UB location often, and like it.] In conclusion, I have never had a better experience at a pizzeria."

Review of the UB Commons location:

[RHo, 4/11] says of Peppino's: "I just finished my lunch from Peppino's, and it was awful. I should have gotten pizza from La Rosa. First, there was no one around from whom to order. When he appeared, wiping sweat from his forehead on the back of his arm, I ordered a veggie burrito for me and a chicken burrito for a friend. He asked if I wanted 'these beans or those beans', gesturing to a metal container behind him that I couldn't see. I said, 'What are those?', and he lifted up the spoon to show a dried, thick mass of refried beans, so I got the black beans. As he scooped them, they dripped everywhere, and a black pool of ooze began to seep across the tortilla. He put on lettuce and nearly colorless slices of tomato, sprinkled on some cheese, and that was it. I don't consider that 'veggie'—lettuce and tomato are pretty standard. He didn't ask if I wanted salsa, or sour cream, or anything that would actually make this a burrito and not a black-bean wrap. The only reason I came here is that one day I saw someone eating a golden, grilled burrito, and it seemed like it might be good. He only put this burrito on the press for about three seconds, no joke. Then he sat it on the metal counter and asked me what the other burrito I had ordered was. (At this point, I should have cut my losses and just brought my friend a chicken-finger sub from the next counter over.) The chicken looked better, and, for this one, he actually asked what I wanted on it, though I avoided many things because of the murky water they were floating in, water flecked with who knows what. This second burrito actually spent some time in the press, and I was jealous. I thought about asking him to put mine back in, but I just wanted to get out of there. When I met my friend to hand off the burrito, I said, 'I don't know which one is which, but I am guessing yours is the warm one and mine is the cold one.' I was right, mine was stone cold through and through. The beans had no seasoning, but they were a little tangy…like they were turning. I don't know how the chicken one tasted, but mine was awful. Thank goodness I only spent $3 on it."

[5/10] I had lunch here twice recently. The first time, I had a burrito at the Peppino's half of the restaurant; it was fine, but I'm not a fan of Tex/Mex cuisine. The second time, I had a very good, almost NY-style pizza and a caprese salad (well, almost caprese: tomatoes, mozzarella, and cucumbers). The menu is worth exploring. The printed menu that I picked up at the UB location says "free delivery", but I don't know if that applies to the other branches, or just to campus.
---
Roux Soup Bar & Cafe.
1 News Plaza
(in The Buffalo News Building,
on Washington St.,
south of the I-190 Niagara Thruway and Exchange St.,
north of Scott St.),
East Side, just south of Downtown (City of Buffalo).
849-4593.
For more info, see here and here.

[LSS, 1/16/15] says: "Roux Buffalo opened earlier this month on the fifth floor of The Buffalo News on Washington Street. It's run by Jason Davidson. It's a fine option for lunch or casual dinner dining before events at First Niagara Center, HarborCenter, or Canalside. I've had the Mediterranean Wrap and Hungarian mushroom soup. My co-workers have been pleased with their New Orleans-inspired sandwiches. The restaurant is open to the public. Enter through the News's front entrance, then proceed to the security desk to gain access to the elevators to the fifth floor."
---
Royal Family Restaurant.
1320 Sheridan Dr.
(at Military Rd.),
Sheridan-Parkside (Town of Tonawanda).
873-0056.
Greek.

[LT, 4/10] says: "Today [4/9/10], my husband and I decided to go to the Royal for a late lunch/early dinner. Although we look through the menu every time and always check out the specials, we tend to order the same thing—souvlaki. Being vegetarian, I always go for the Vegetable Souvlaki. My husband is not vegetarian, and he almost always orders the Pork Souvlaki. Today was no different. Vegetable Souvlaki for me, Pork Souvlaki for my husband. It was off-peak time, since it was about halfway between lunch and dinner. Service was very prompt, as it usually is. Not overdone, a bit more informal, shouting across the room, rather than walking towards us. Comfortable, family oriented, content. Our waitress, Melissa we later discovered, was no exception; she was friendly, attentive, prompt, polite, and smiling. I posed the same question and/or suggestion I always do when I am at the Royal. "Do you have/will you please get a veggie burger? Your competitor across the street, hint, hint, has one." Our waitress stated they do have one from time to time as a special. We then proceeded, since the veggie burger was not a special that day, to place our order. Surprisingly, since it was off peak, a bit longer than the usual very prompt service, we received our meals. The Vegetable Souvlaki was particularly large, and I gave her a 'wow' when it was put in front of me. The portion of the dinner-sized Vegetable Souvlaki has 2 skewers of assorted vegetables, rice, Greek potatoes, a Greek salad, and a half a pita cut into quarters (they offer a smaller one, called something else, but I would rather take home the leftovers). Today, I had 4 huge pieces of broccoli, along with eggplant, mushrooms, peppers, zucchini, and carrots. Disappointingly, the carrots were practically raw and difficult to remove from the skewer (don't get me wrong, I love raw carrots—but in salads), the eggplant was uncooked, the broccoli was steamed but not grilled so the florets were not crunchy (which I understand is more of a preference thing), and the peppers were only cooked around the edges. Luckily, the vegetables on the skewers were all safe to eat raw or undercooked, so I didn't fuss about it. My husband, however, did not feel comfortable eating his undercooked pork. Sliding the pork off the skewers, he saw some pink and decided to cut the pork open to make sure it was cooked. It was not. Our waitress was by the bar near the front, engaged in conversation with other waitstaff, and had her back to us, so I got up to let her know my husband's pork was slightly undercooked, which, in our humble opinion, it was: not red and bloody, but enough to cast doubt and want it to be fired for just a touch longer. She apologized profusely and took the pork away on a smaller plate she had been kind enough to give us for our overflowing plates a few minutes earlier. Laughing was heard from the kitchen, but I didn't pay it any attention until our waitress returned with the pork, untouched by heat, to tell us that the cooks say it is 'always like this' and 'it's OK; it does not need to be cooked any more'. What we understood from her is that the kitchen says it is OK, and they are refusing to reheat or refire the pork. My husband pushed it around the plate a bit, told me he could just eat around it, but the waitress saw his discomfort and came to his rescue, offering to replace his pork with something else. It was replaced by fully cooked chicken. Unfortunately, this is not the first time this same situation has presented itself at the Royal. He has been served undercooked pork twice and raw, practically cold pork, at another time. I have also been served raw and undercooked vegetables: raw carrots being the most offensive to me, and I don't even like eggplant when it is fully cooked. On all occasions, it was during off-peak times, when the restaurant was not busy: a time in which those of us that do not work in a restaurant would think it would be easier to fully cook a plate of food. Traditionally, when dining at the Royal, an older man with darker hair and/or a younger one who bears a resemblance to the older man come over and ask how our meal is. Despite both men being at the restaurant today, neither came to inquire, apologize, or try to at least placate us, and both men avoided eye contact. Sadly, my husband and I will not be returning to the Royal Family Restaurant."

[DaB, 11/08] said: "After eating at the Olympic restaurant at Sheridan and Military for many years, I decided late one spring night to head over to the look-alike restaurant directly across the street, just to try something a little different. At the time, the restaurant was nothing really special; just another 24-hour diner serving standard Greek-inspired food and breakfasts. After their major remodeling several years ago, however, I returned again to find that more than just the decor had changed. The menu was just as large and colorful as the brand new interior, and very affordable. The Royal is definitely a step above its next-door neighbor in terms of atmosphere. Step into the brightly-lit, spacious setting to see the gorgeous murals, large fountain, Greek relics, and ceilings painted to resemble the warm, blue sky of the Mediterranean. Pleasant background music mixes nicely. The service is always prompt and courteous, and oh, the food: Being vegan, I rarely find a restaurant that offers a truly filling and satisfying dinner, but the Royal does the trick. I always opt for the vegetable souvlaki dinner, without the feta cheese. Don't let the name fool you: At other local Greek restaurants, your "garden souvlaki" is nothing more than a simple Greek salad with some pita; not here. Succulent, marinated, grilled squash, eggplant, roasted red peppers, broccoli, and tomatoes top a nice, chopped, Greek salad (their dressing is very good) served with herbed rice pilaf and some delicious, slow-cooked Greek potatoes in tomato sauce. It is a large and filling portion. Their freshly-made dolmades are also quite delicious, as are the mixed marinated olives and "Greek bruschetta". When you leave, stop to admire the lovely planted gardens surrounding the place. The crowd is a very interesting mix, ranging from well-dressed couples arriving in fancy sports cars to truckers looking for a good breakfast. I must admit I'm often tired out by the countless "Greek" diners in this city, rarely serving authentic Greek-style cuisine. The Royal may fit into this category in some respects, but, in the end, I'd say it's one great place to grab a meal!"
---
The Roycroft Inn.
40 S. Grove St.
(south of Main St./Rts. 16/20A/78,
north of Oakwood Ave.),
Village of East Aurora (Town of Aurora).
652-5552.
Renovated historic inn, originally built in 1905 as part of Elbert Hubbard's Arts and Crafts Community.

Online reservations available via OpenTable.com.

[WHN] says:

[7/27/15] "Friday night, we had dinner on the 'peristyle' at The Roycroft Inn. We ordered a bottle of Louis Jadot Beaujolais, and were served warm, house-baked bread, with whipped butter. G ordered a cup of shrimp and lobster bisque. I asked how large the romaine hearts salad was; our server told us that it was quite large, and suggested a petite Caesar salad. I went with her recommendation, with anchovies. G had a house salad of mixed greens with grape tomatoes, cucumbers, and carrots. For her main course, G had a chicken breast, grilled with garlic, herbs, and lemon marinade, served over house-made pasta ribbons, with marinated artichoke hearts. I had California white (sea) bass, which I had never heard of; the fish was served with pineapple salsa, quinoa, and an assortment of vegetables. Both meals were excellent. With coffee, our dinner was just over $100, including tax, but before gratuity. The outdoor, covered peristyle was fully occupied, and there were many people inside as well, but the service was very good."

[8/25/14] "Saturday night, we had dinner on the 'peristyle' at The Roycroft. Originally, we had planned to go with friends, but they had heard negative things about The Roycroft, so we went by ourselves. We ordered a bottle of Columbia Crest Columbia Valley cabernet sauvignon, and were served warm, house-baked bread. G asked about their shrimp and lobster bisque, which our server said was delicious and one of her favorite menu items,so G ordered a cup. I told our server that she had almost convinced me to have the bisque, but that I would stay with my first choice, a salad of seasonal greens, with balsamic vinaigrette and crumbled bleu cheese. When the appetizers arrived, our server brought a bowl of bisque and two soup spoons so that I could try it. It was delicious, and chock full of shrimp and lobster. For our main courses, we both had sauteed amberjack, which I've never seen on a menu in WNY, although I have eaten it in Florida. The fish was served over a rice pilaf, with skewers of grilled red and yellow peppers, onions, and mushrooms, and a mildly spicy, chunky, tomato sauce on the side. It was an excellent meal, with excellent service. Clearly, the negative reviews were incorrect."

[8/12/13] "Sunday, 8/11, we had dinner on what The Roycroft calls the Peristyle, a covered, open porch, with gardens on both sides. While reservations for this area aren't guaranteed, we were seated without a problem. We began by ordering a bottle of Columbia Crest Columbia Valley cabernet sauvignon ($26). We were served a loaf of seasoned, warm bread. To start, G had a house salad of mixed greens with grape tomatoes, cucumbers, and carrots ($5). The Roycroft offers a 'petite' Caesar salad ($5), as well a a larger one ($9). I had the petite version, with anchovies at no extra charge. For her main course, G had roasted, free-range chicken breast ($23), served with garlic mashed potatoes and caprese salad. I had a nightly special: mahi-mahi ($24), topped with avocado-lime butter, with jicama-pineapple salsa, and rice pilaf. The rice was bland and flavorless, but the fish and salsa were delicious. We ordered coffee ($2,50) and found that The Roycroft offers 'sliver' portions of many of its desserts for about half the price (and calories) of the full-sized portions, so we decided to share a sliver-sized portion of mocha torte ($4), which was wonderful, with frosting that was like rich milk chocolate, candied coffee beans, and syrupy espresso sauce on the side. It was a very good meal with excellent service."

[12/11] "G's family had a birthday celebration for her at the Roycroft on Sunday, 12/11/11. I have only been to the Roycroft once, many years ago, and only remember that there were a lot of bees buzzing around our outside table. On Sundays, the restaurant serves a buffet brunch, with both breakfast and lunch food choices. The reservation was for 3 P.M., so I opted for the lunch options. A choice of a Bloody Mary or mimosa is included with the brunch. I had a Bloody Mary, as did her brother, while G and some of the others chose Mimosas. There was a huge variety of food choices, including breakfast items, such as egg wraps, bacon, sausages, waffles, and pancakes. The luncheon choices were hand-carved leg of lamb and flank steak, pork loin with a cherry sauce, chicken, a pasta-and-shrimp dish, assorted salads, and too many other dishes to remember, including a dessert-laden table with literally dozens of cakes, pies, and cookies. I'm not usually a fan of buffets, but the Roycroft did an excellent meal, with wonderful service."

[KMe, 10/25/12] said: "We went to the Roycroft last night to celebrate my birthday dinner. [Happy birthday!] Made reservations through Open Table and were seated promptly at 6:15 P.M., even though there was a very large party going on in the side room where the bar is located. Our waitress came over right away for our drink orders and to drop off the menu with the dinner specials. A server came over shortly afterwards and poured water and dropped off some homemade bread. Drinks were out within minutes, and we ordered our meals: seafood bisque and boar chops for my husband, and, for me, French onion soup and the pasta special, which was tortellini with filet tips in a gorgonzola cream sauce (which I was very hesitant to order, but so glad I did). Soups came out within 5 minutes. Bisque was a bit bland but had large chunks of crab in it, and the French onion was absolutely delicious: very sweet and not super hot like it usually is. The boar was a little dry, but had a wonderful, grilled flavor, with a light sauce on it, and was served with veggies and wild rice. My dish was delicious: cheese tortellini and fresh mushrooms with about 7 very tender pieces of filet covered in a delicious gorgonzola sauce. Total coast was $66 with drinks (just ice tea for us), and it was a wonderful birthday in an absolutely beautiful, historic restaurant."

[BL, 4/12] said: "Easter Brunch, 4/8/12: Reservation process disappointing, and food average. Not too pleased with the Roycroft Easter Brunch this year. We have gone there many times over the years for the brunch (we go back many years spending our honeymoon night there and celebrating birthdays, etc.). For Easter, we always make reservations in advance, 6–8 weeks generally, or as soon as they take them. This year, we verified our room location preference, and we were told that there should be no problem since we called early enough (same thing happens each year, and we have the same area). This year, not only did we not get this area, but they had us down for the wrong time and under a misspelled name! We just had to assume that they gave our slot to someone else and were stuffing threes at these former couple tables. Someone eventually got seated at the available empty table in that room 35 minutes after our arrival. All the host said was that they are not guaranteeing seats, and they had 70 reservation calls. But we were not pleased with three things going wrong in one reservation, and don't buy the no-guarantee policy, especially if you make reservations early enough. This was a first for us. The service is good, but, this year, the buffet was average, with good food items but also some so-so ones. Many selections, such as in the salad-bar area, were depleted when we arrived for what would be the second seating. And it took 45 minutes to an hour for it to be replaced. A few items, like shrimp, were missing this year (they should not be any more costly than the salmon, yes?). Desserts were OK, but the mixed-berry pie had no taste, and the cake for the chocolate fountain was dry and tasteless, so it was useless. The peach cobbler, though not pretty, was tasty. We think they must have new management this year, and things are not that organized. We wish them luck, but, unless we hear differently, we would like to spend our $61 before tip somewhere else next year. We also look forward to hearing if anyone can recommend other places. We like the idea of an historical location or a place that is unique. Thank you."

[AU, 2/12] said: "My fiancee and I went the the Roycroft Inn for a weekend get away. We checked into the hotel portion and were very pleased with the room and service from that side of the house. The bed was a little hard for both of us, but, other than that, it was a beautiful suite that I would gladly stay in again. We made reservations for dinner at 6:45. We arrived on time and were promptly seated at a small table. The small room we were in was nicely decorated in the period fashion but still looked old. A few brighter decorations would have livened up the space. The restaurant looked only half full at the time, so we were a little surprised that the hostess said that they were running out of menus, so we would have to share one. Our waitress showed up within a few minutes to take the drink orders. When I asked about the special drafts listed on the special menu, it became very clear that I knew more about the specials than she did. Drink orders arrived while we were still debating dinner, so we asked her to give us a few minutes to decide. 15 minutes (~7:10) later, she arrived to take our order. She apologized for the delay, as she said she had a large party at another table. So we ordered. We split a shrimp-and-sausage spring roll appetizer. The financee ordered the pumpkin-ginger bisque and the duck confit; I ordered the lobster bisque and a rack of pork (thick pork chop). It was after 7:30 before the spring rolls arrived. They were excellent. We then waited another 10 minutes for the soup after we had finished the apps. The waitress finally stopped by to collect our plates and ask if we wanted more drinks, and got those quickly. After waiting another 20 minutes (after 8:15 by now), our main course finally arrived. Her duck was good. The fries that came with it were under-seasoned, and the spinach greens were very salty. My pork was dry and tough. The potatoes and veggies were fine. The waitress came back, and I remarked that the pork was dry. I was tempted to send it back, but, by this time, lunch was a long time ago, I was hungry enough to eat anything, and I had doubts that I would get another piece of pork within a reasonable period of time. I asked for some sauce or something to give the pork some moisture. She brought back a melted, seasoned butter, which helped. We elected to get dessert, which was some small fudge balls with fruit gelato; the dessert was very good. We then waited another 15 minutes to get the check. We did not leave to go back to the room until 9:15 and were very underwhelmed by the service and the food. We watched other couples be seated, order, eat, and leave, all while were waiting to get our entree. For the amount of money I spent on dinner, I could have gone to a number of other places in East Aurora and gotten a much better meal. We have our wedding this fall, and I am undecided if I will recommend Roycroft to the guests who will be coming to town."

[JPi, 5/09] said: "Lukewarm positive. Companion and I had a late dinner at the Roycroft starting with Lobster Bisque and Mussels Marnier. The bisque ($3) was fine, as were the mussels (8) sauteed with shallots, garlic, white wine, butter, and fresh herbs served with toasted crostini ($12). House salads were field greens with homemade dressings and were very fresh. Entrees were a half rack of lamb ($22) for her and the night's special vegetable and mushroom risotto ($16) for myself. The lamb was medium rare as ordered and came with julienne vegetables and a side of the risotto. My risotto was a large portion and was tasty, but sadly arrived almost room temperature. Dessert was an unexpected delight and the most memorable part of the evening. Service was excellent throughout, as was the period, mission decor of the inn. I would return, as everyting was on cue except for the coldish entree."

Reviews from more than 10 years ago:

[ECS, 11/01] said: "After 40 years of Thanksgiving at home, this was our second annual dinner away from home. Last year, we dined at the Harborside Inn, Martha's Vineyard. Roycroft should have, but didn't, compare, although the entire meal was adequate and priced very reasonably. The ambience was wonderful. Our party of eight, including three small children, was seated at the first table in the dining room after the hostess's station, but we still felt that we had plenty of privacy and that we were in an elegant setting. Everything on the table was coordinated, and the decor was relaxing. The restaurant only offered, although appropriate to the occasion, a fairly extensive buffet. Our server was, at first, attentive, courteous, and engaging. Her job thereafter consisted only of removing our soiled plates as we went up for another course, checking to see everything was OK, offering after-dinner coffee or drinks, and giving us the checque at an appropriate time. She fulfilled the first two chores once, but was not prompt thereafter, and was notably delinquent in recognizing that we were done, except for coffee and in offering the bill. The first course, strawberries, cheeses, and rolls, was presented prior to our ordering drinks. Bread and butter plates, not to mention the butter that should have accompanied the rolls, were noticeably missing, not only from our table but throughout the restaurant. The cheese (and fruit) selection, although normally presented as a dessert option, was excellent. The buffet offered an additional variety of breads; three salads that were very good; a corn chowder that was only sampled by the children, who thought it excellent; a wide variety of meats and seafoods including, of course, roast turkey; an undistinguished stuffing; a good cranberry relish; candied sweet potatoes; and an assortment of three squashes. The dessert table contained numerous pies, my pumpkin being quite good, and various tasty fruit and nut pastries. All in all, a good, but not great, holiday dining experience."

[MEL, 6/99] said: "A good fancy restaurant in a neat atmosphere; while I waited for my food, I walked around the Inn and discovered its charms."
---
Ruby Tuesday.
300 E. Fairmount Ave.
(next to Chautauqua Mall,
east of Mall Blvd.,
west of Southwestern Dr.),
Village of Lakewood (Town of Busti, southern Chautauqua County).
763-1340.
Part of the chain.

[Bill says:]

[8/30/14] We had lunch here with our extended family (6 adults, 5 kids). A very disappointing experience; the place has really gone downhill, and I am replacing its single star with a negative rating. Service was glacially slow by a nice, but lackadaisical, waiter. Granted, 11 of us is a bit to handle, but, the previous evening, 15 of us had had dinner at The Italian Fisherman, where we had excellent service and were in and out in less than an hour. Today's lunch lasted about twice that. But slow service for a large group would not be sufficient for me to downgrade them. The food quality has taken a real dive: gloppy, sticky macaroni and cheese, and inedible burgers for the kids; an undistinguished, slightly fishy-tasting, salmon salad; soups that were lukewarm; and upset stomachs afterwards. But even that might not be enough. What put this one over the top was the live spider spinning her web in the macaroni and cheese. The manager did take a few items off the menu and gave us a 25% discount. But we won't be back.

[4/08] [MER] and I tried this branch because of a good experience we had had at a branch in Long Island. I had previously hated Ruby Tuesday restaurants, but the one in LI was excellent. So was this one. First, the decor: A restaurant-guide friend of mine once had a rule of thumb that the quality of the food in a chain restaurant was inversely proportional to the number of hanging plants. This is a counterexample. The decor here is as elegant as the finest restaurant, with tasteful paintings and formally tableclothed tables, and the food matches. We shared an order of 5 steamed dumplings (like shumai) with a peanut sauce on the side; they were excellent. For my main course, I had the Chicken Fresco: 2 small chicken breasts perfectly prepared in a very light, creamy sauce with cold slices of tomato and basil, hot broccoli, and garlic mashed potatoes, as aesthetically arranged as the best Japanese restaurant might, and as good to eat. [MER] raved over her similarly presented Bistro BBQ Chicken, also with broccoli and garlic mashed potatoes. Two huge mugs of coffee completed our meal. The service, by Matt, was superb. We will definitely be back.
---
Rue Franklin.
341 Franklin St.
(north of W. Tupper St.,
south of Edward St.),
Downtown Buffalo.
852-4416.
Online reservations available via OpenTable.com.

Elegant, expensive, French cuisine. Reservations a must.

[2/5/15] Given 10 (out of 10) points by Andrew Z. Galarneau, Buffalo News food editor.

[1/6/12] Given 4 (out of 4) stars by Janice Okun, former Buffalo News restaurant reviewer.

[1/12] Under new management by its former (and still current) chef.

Reviews under the new management:

[WHN] says:

[6/28/15] "Saturday night, we had hoped to be seated in their wonderful garden patio, but couldn't because of the heavy rains. Instead, we were seated inside at a table looking out onto the rain-drenched garden. We both started with house salads with mustardy French dressing. For her main course, G had culotte steak with bearnaise sauce, with lyonnaise potatoes. I had a wonderful rib veal chop, with a wine au jus sauce and mushroom flan (I don't remember what the Rue's menu called it), topped with a few mushrooms and herbs. Our dinners and service were outstanding, as they always are at Rue Franklin. With wine and coffee, our dinner was $145, including tax, before tip. Expensive, but we will be back to dine in the garden before the end of the summer."

[9/1/14] "We made reservations for the garden patio at Rue Franklin for Saturday night, 8/30, but thought that we might have to move inside when there was a heavy rainstorm in the afternoon. Fortunately, it cleared up by dinnertime, and the patio was set up for a full house. Since last year, the Rue has also added an awning, which covers most of the tables, so, even in the event of rain, diners are covered (pun intended). Another addition to the patio is a rabbit, which happily nibbled on the greenery throughout our dinner. The staff has named him 'Pierre'; I assume that his last name is 'Lapin'. We ordered a bottle of 2009 Le Parde de Haut Bailly, one of our favorite wines. We both had house salads of mixed greens with Dijon vinaigrette, and were served crusty French bread with butter. For her main course, G had halibut from the tasting menu, which had different sides (wild mushrooms and Swiss chard) than the halibut on the regular menu. I had roasted squab from the evening specials menu, cooked medium rare and served with squab liver, steamed potatoes, and asparagus. For dessert, we shared a peach-and-blueberry tartin, with a small scoop of house-made, vanilla ice cream. It was an excellent meal, with service to match."

[1/6/14] "G and I went to Rue Franklin for dinner on New Year's Eve. The menu (3 courses, fixed price of $70) was more limited than their typical menu. The restaurant was full. To start, G had a beet salad, with greens, and the Rue's French vinaigrette. I had seared foie gras with toasted brioche. Both were excellent. For our main courses, we both had lobster and scallops, with a few potatoes and vegetables in a broth that I thought was very tasty but that G thought was bland and flavorless. A small portion of my lobster was uncooked. G said that I should have sent it back, but knowing that raw lobster (even, literally, live lobster) is served in Japan, I ate most of it. Now I can say that I've had raw lobster, but I would not deliberately order it, and would send it back to be cooked thoroughly, if I was served it in error. For dessert, I had chocolate-mousse cake, and G had apple tatin. We have always had excellent meals at the Rue, so it was disappointing, especially because it cost well over $200 with wine, coffee, tax, and tip. Assuming that it was an anomaly, we will return."

[10/3/13] "We wanted to have dinner in the Rue's garden patio once more before cold weather begins, and we wanted to take advantage of their mid-week, $34, fixed-price dinners, so we went there on Wednesday, 10/2. Recently planted geraniums made for a festive fall atmosphere. Among the starters was a dish rarely, if ever, seen on WNY menus, sweetbreads. They were crisp on the outside, and moist and tender inside. Served over a balsamic and red pepper sauce, with lemon-marinated zucchini, they were delicious. G had poached scallops served over sliced apples, radishes, and arugula. For my main course, I had Icelandic cod, with clams in the shell, served in a broth with corn and flageolet beans. For dessert, we had profiteroles with caramel ice cream, topped with caramel sauce with sea salt. The whole meal was excellent, but the profiteroles were a wonderful way to end the meal…except, with coffee, we were presented with dessert amuses bouches of dates and caramel. With two glasses of wine each, and coffee, our dinner was $106, before gratuity, but the meal and service were excellent and worth the price, as always at Rue Franklin."

[8/10/13] "The last time we planned to have dinner on Rue Franklin's garden patio, we were rained out, so we made a reservation for Friday, 8/9. The weather gods smiled on us this time, and, after a rainy morning, it turned out to be a beautiful summer evening. We ordered a bottle of one of our favorite wines, 2008 La Parde de Haut Bailly ($65) and perused the menu while we enjoyed the wine and some crunchy-crusted French bread. We both started with mixed green salads with Dijon vinaigrette ($8). For her main course, G had steamed halibut and lightly-battered smoked shrimp ($28) with tomato broth and creamy garlic coulis, topped with vegetables. Neither of us had ever had smoked shrimp before, but they were wonderful, as was the halibut. I had poached wild salmon ($28) in a mushroom jus with diced vegetables. My entree was excellent, too. We usually don't have dessert, but we ordered coffee ($2.50) and decided to share a chocolate souffle ($9) with mint ice cream. It was more like a lava cake then a souffle, I thought, but, whatever the name, it was delicious. The service was excellent, too."

[6/2/13] "G and I had dinner at Rue Franklin on Saturday, 6/1. The Rue, along with Daniel's, are our two favorite restaurants in WNY. We had hoped to sit in their garden patio, but torrential downpours prevented that, so we were seated in the garden room, looking out on the rain-soaked patio. Rue Franklin's French bread is too good! It takes will power not to fill up on their bread! We ordered a bottle of 2008 La Parde de Haut Bailly Pessac Léognan, which, it should be noted, was, at $65, about double the retail price, $35 less than at Mike A's, and about $60 less than at Tempo. To start, G had a house salad with Dijon vinaigrette, which she always enjoys. I had one of the evening specials as a starter: soft-shell crab over a lemony, hummus-like puree of chickpeas. I can't resist soft-shell crab when they're available for the short season, and this dish was delicious. For her main course, G had sole paupiette over scallop mousse, with spinach and choron sauce, which our server said was like a Béarnaise or Hollandaise, with tomato sauce added. There were also a couple of baby tomatoes in the sauce. (I mistook paupiette [thin sliced and stuffed with something] for papillote [cooked in parchment], but our server explained the preparation.) It was excellent. I had another evening special of wild sockeye salmon, with a lemon-butter sauce, accompanied by asparagus spears and morels. I don't like farm-raised Atlantic salmon, and wild-caught salmon is rarely on restaurants' menus, so it was a good find and a delicious dish. We skipped dessert, but had very good coffee. It was an excellent dinner, with excellent service. Expensive, but worth it for a special occasion."

[2/10/13] "G received a gift certificate for Rue Franklin as a Christmas gift, and made a reservation for Saturday, 2/9. On Friday, we made plans to see a movie before dinner, so she called to move the reservation forward 1/2 hour. They couldn't find the original reservation but, fortunately, were able to accommodate us at the new time. After being seated, we were presented with amuses bouches of chilled crab meat seasoned with lime juice, and a wedge of sweet pea aspic. The crab was fresh and delicious, and far more than a single bite. An excellent start to an excellent meal. Then we both had mixed-greens salads with the house Dijonnaise vinaigrette dressing, accompanied by crispy-crusted French bread. For her main course, G had lobster, scallops, and shrimp in a veloute sauce, with fresh peas. I had rack of lamb, cooked perfectly medium rare, as ordered, with a creamy, lightly mustard-flavored sauce. The lamb was accompanied by what looked like a miniature Yorkshire pudding (which Rue Franklin called a souffle), out of which, when cut, poured a flavorful red-wine sauce. My entree also included parsnips and carrots over spinach. With dinner, we had an extraordinary bottle of 2005 Chateau Haut-Bailly (Pessac Leognan—rated 95 by Wine Spectator). For dessert, we shared a delicious piece of chocolate cake with two small scoops of vanilla ice cream and chocolate sauce. With our coffee, we were presented with complimentary glasses of dessert wine, which I think was moscato. From beginning to end, it was an exceptional meal, with excellent service from the maitre d' to the server to the busser. We hope to return soon on a weekday, to take advantage of the Rue's fixed-price dinner offerings."

[8/6/12] "G and I wanted to return to the Rue before they closed for their traditional August-September holiday, so I called to find out when they would be closed and learned that it will be from 8/18–9/12. I then made a reservation on the patio for Wednesday, 8/1, to take advantage of their mid-week, fixed-price menu. When we arrived, the hostess, who I think is also the owner along with her chef-husband, said that the patio request wasn't on the reservation and was fully booked, and said that we could be seated in the front dining room. She added that patio seating could not be guaranteed, even though the reservation book clearly had 'patio' written on many reservations. I said that, if they couldn't be guaranteed, why couldn't we be seated there, and she could tell other people arriving later that they couldn't be guaranteed. G asked if we couldn't at least be seated in the back room, facing the patio. She said that that room was also fully booked. I suggested to G that we go somewhere else, but, since I was wearing a coat and tie, and she was wearing business attire, there are only a few Buffalo restaurants where we would fit in dressed as we were—Buffalo Chop House, E.B. Green's, Oliver's, and, maybe (I haven't been there), Mike A. In any case, the hostess then said that we could have an inside table looking onto the patio. I should mention that G's boss is a well-known, Buffalo businessman who dines at Rue Franklin almost weekly. She frequently makes his dinner reservations, and her name would be known to the restaurant's management, but I made the reservation in my name. She, herself, is personally active in numerous civic and business groups. After we had ordered, one of the servers (not ours) recognized her and came to our table to say hello. Shortly after that, former Congressman and current ECC President Jack Quinn came over to say hello and chatted for a few minutes. Magically, a table on the patio became available, and we were moved outside. Next time, if there is a next time, I'll let her make the reservation in her name and mention her boss's name in passing, to ensure favoritism and the table we want. Rant finished! The dinner was excellent: I had a house salad and wild sockeye salmon with Asian spices, while G had branzini ni&ccedill;oise. For dessert, we shared a chocolate-caramel tart. With wine, even though the prix-fixe dinner was 'only' $33, it cost $135 before tip."

[5/12] "G and I had a marvelous dinner in the courtyard/patio at Rue Franklin on Saturday night, 5/19/12. The tulips were in bloom. The temperature was perfect. The food was delicious, and the service was impeccable. She had ordered a bottle of 2006 Le Parde de Haut Bailly in advance, so that it could be decanted and 'rest' before being poured. After the server described the nightly specials, he returned to say that if either of us were thinking of the sauteed soft-shell crab, there were only a few left and he should place them on hold. I was, and he did. The crab was wonderful. G had a house salad with Dijon vinaigrette. The French bread, warm and probably baked in-house, was crusty and delicious. For our main courses, G had a nightly special of shrimp and scallops with rice. I had rabbit à la Dijonnaise, with potatoes galette, and vegetables—asparagus, carrots, and parsnips. For dessert, we shared a dark chocolate tart with honey ice cream and macadamia-nut brittle. With coffee, we were presented with a 'post-dessert' of dark chocolates with nuts and dried fruit. We were offered, but declined, after-dinner drinks of our choice. It was a perfect meal and a perfect evening. We hope to return for at least one more dinner on the patio at the Rue this summer. Under the new ownership of the long-time chef, it remains one of the best restaurants in WNY. Certainly, in the top 10."

[1/12] "G and I went to a 'Dinner with Danger' at Rue Franklin on Monday, 1/16/12. Dinner with Danger is essentially a 'chef's choice' tasting menu format, with the chef preparing whatever dishes he or she wants to serve. Tickets are sold in advance on the 'Danger' website, and, generally, the dinners are held when the restaurants are not normally open. The cost varies, as does the venue. Wine or other alcoholic drinks are not included in the ticket price. Neither G nor I had been to any since the program began about a year and a half ago. And, although the new owner of the Rue has been the chef there for a long time, this was our first time there since he bought the restaurant. Hors d'oeuvres of mushroom duxelles on crostini and ginger- and soy-marinated chicken were served. We each had white Bordeaux with the hors d'oeuvres. Dinner began with a paté of veal and pork, with a pickled radish, and Dijon mustard on the side: delicious. Crusty French bread was also served with the first course and throughout the evening. Since we ordered the wine accompaniments, we were served a white Burgundy, a chardonnay similar to Pouilly Fuisse, which also accompanied the next course, seafood sausage. I thought the sausage was excellent, but G doesn't like any kind of sausage and only ate a little bit. The main course was duck-leg confit, served with turnip and another vegetable that I can't remember. This was accompanied by La Parde de Haut-Bailly, a red Bordeaux from the Pessac-Léognan region. G doesn't usually like duck, but thought the duck confit was excellent, perfectly cooked inside and out. I usually don't eat duck skin, but I made an exception in this case, because the skin was crispy and delicious. Next came a cheese course consisting of a brie-like, soft cheese, a bleu, and a hard cheese made from goat's and sheep's milk. The accompanying wine was a Cote du Rhone made with Grenache, Syrah, Cinsault, and Carignane grapes: again, excellent. Dessert was meringue with Crème Anglaise sauce. The wine accompaniment was a sweet, Sauternes-like, white wine. Neither G nor I normally like meringue, but the dessert was exceptionally good. Finally, the post-dessert was an assortment of three sweets: a mildly anise-flavored cookie; a crispy, lemony cookie; and piece of caramel and chocolate, with a bit of salt. An excellent meal worthy of 3 or 4 stars in any rating system."

[AMB, 11/27/12] said: "During a Philharmonic concert last weekend, we noticed an ad in the program mentioning that Rue Franklin was open late Friday and Saturday nights, so we gave it a try after the concert (there are not that many restaurants open that late!). We had a very nice dinner. The menu was limited—some soups, oysters, cheese plate, a few appetizers, and two entrees: a steak with frites and a fish entree. The selections were fine for a late-evening, lighter dinner. We both enjoyed the steak (a hanger or bistro-style cut) and the fries (thicker than I expected but tasty), along with some nice French bread. Some friends who had already had dinner joined us; they ordered a cheese plate and liked that. Desserts were available as well—I enjoyed three small pots de crème, different flavors; we also tried a soft chocolate cake. Cocktails were well prepared. Hopefully, this will continue; it is nice to have another option after a concert or show!"

[BL, 8/17/22] says: "We had a marvelous time once again at the Rue. The meals were elegant, with equally elegant service. We requested our table, calling for the reservation about one month prior. The crowd was comfortable being a Thursday evening. For two, we had cocktails, appetizers, entrees with two glasses of wine, and desserts. Meal was just shy of $130 before tax. And our favorite table in the garden room was staged well, as I had ordered a flower arrangement for the birthday spouse. Lovely place as always, and my spouse's favorite for his birthday dinner. One note: If you are a person with a small appetite, the Rue is excellent for you, as portions, especially entrees, are smaller since our last visit. Ownership was delightful, and we wish them a good vacation 8/18–9/12."
---
Rundles.
9 Cobourg St.
(between Lakeside Dr. & Waterloo St. S.),
Falstaff Ward (City of Stratford, Perth County), ON, CANADA.
1-519-271-6442.
Reviews from more than 10 years ago:

[PW, 9/98] says: "Great meal!"

[GDT, 8/96] said: "Is 135 miles too far to drive for dinner? Not when the destination is Rundles, in the festival theatre town of Stratford. Plan a weekend of plays and great food. The atmosphere in Rundles is sleek and artistic; the place has the feel of a Manhattan watering hole. The art is modern and the settings are eye-catching. Proprietor James Morris has an idea of what he wants you to experience and food is only one part of it. Chef Niel Baxter works with a staff of nine. Baxter came up through the ranks at Rundles and now calls the shots in the kitchen. The menu is a model of sophistication. Start with the sweet red pepper puree soup with eggplant custard and vegetable chips. The ripe, ripe peppers have been pureed smooth and lightly seasoned. The chips may be of various vegetables that have been quickly fried to a fantastic crunchiness. Or with the sauteed squid with fresh coriander. The most tender bits of squid are very lightly sauteed. The coriander just seasons it. Served in a bed of locally grown greens, some of which are spicy mustard greens, and lightly dressed. As a main course the grilled breasts of quail are exceptional. They are tender, filled with flavor, juicy. And the tamarind basting and moulded eggplant and potato bring all the taste to a head. Fresh herb ravioli in a fresh tomato and basil sauce is the vegetarians' entree. The hand made ravioli are paper thin and filled with a dollop of ground and sauteed herbs. The tomato and basil sauce is light and fresh on the palate. You will want the glazed lemon tart. Trust me, you will. It is like biting into a fresh lemon; your mouth will go all puckery. The crust is feather light and tasty. If you'd prefer (and about three in ten customers do) put yourself in Baxter's hands and order from one of three gastronomical menus. Here the chef can bring together appetizer, entree, and dessert selections that harmonize beautifully. There is also always something on the list of appetizers and entrees for the vegetarian. All the breads are made on the premises. The wine list is exciting. There are the usual Ontario and California wines, and some of the better French wines, such as a Clos du Cailleret pouligny montrachet, on the regular card, but in the older wines there are a few superb selections from Burgundy and Bordeaux vintners. To close, choose from a good list of grappas, cognacs or dessert wines, or perhaps from a selection of single malt whiskies. The dinner menu is prix fixe ($49.95 Canadian) while the gastronomical menus start at $56.60. With taxes and gratuity plan on a $200 Canadian meal for two (at the current exchange rate that's $150 US). Is it worth it? In a word, YES. Rundles is open during the festival season (mid-May to mid-October). Dinner from 5 P.M. to 7 P.M. seatings on Tuesday and Sunday, from 5 P.M. to 8:30 P.M. seatings Wednesday through Saturday. If you plan to attend a play plan to sit to dinner between 5 and 6 P.M.; otherwise come at about 8 P.M. to relax and enjoy the rest of your day in Baxter's hands. Lunch is served on Wednesday, Saturday and Sunday from 11:30 A.M. to 1:30 P.M. There are abbreviated menus for after theatre in July and August, only on Friday and Saturday nights. Reservations are strongly suggested."
---
Russell's Steaks, Chops & More.
6675 Transit Rd.
(south of Wehrle Dr.,
near the Regal Transit Center Stadium 18 & IMAX,
in the very northwest corner of the town,
near Harris Hill & Transit Corners),
Town of Lancaster.
636-4900.
[4/24/14] Given 8 (out of 10) points by Andrew Z. Galarneau, Buffalo News food editor.

[2/18/11] Given 3½ (out of 4) stars by Janice Okun, former Buffalo News restaurant reviewer.

Online reservations available via OpenTable.com.

Specials:

[WHN, 2/11] reported that "Russell's now offers $5 appetizers and $10 entrees on Tuesdays."

[EAK, 11/09] reported that they have a Dinner for Two special for $35/per person: 3-course dinner (appetizer, entree with sides, and dessert).

[ASa, 9/5/14] says: "A friend and I celebrated a milestone birthday at Russell's. We have had several excellent meals previously, and tonight did not disappoint. For the value conscious, the Dinner for Two is a great choice. We had the Chicken Oscar and the Steak à la Russell. Both entrees were flavorful, and the sauces were quite nice. The steak was perfectly cooked. We chose asparagus instead of potatoes, and enjoyed the crisp, cooked stalks with curls of cheese. The salad of house greens was crisp. The Onion Soup was steamy hot and fragrant. My guest very much enjoyed the basket of table breads and the spreads accompanying them. Coffee service was a flavorful, house blend that went well with the dark-chocolate–covered strawberries that we chose for dessert. The table wait staff were attentive, and met all our needs and requests. There is a reason that I choose Russell's for celebrations: The consistent quality of service and food makes the events predictably splendid."

[KaB, 7/11] said: "My husband and I had a special anniversary to celebrate in July. We decided that we would go to Russell's for this special occasion. We went on Wednesday, July 13th, and the hotel and restaurant were very busy. We were greeted by Russell himself and seated at a very nice table overlooking the other dining rooms. Service overall was exceptional. Our waiter was with us immediately, asking if we wanted a wine menu, etc. We decided to have their 'Dining for Two' menu. I chose the house salad, fingerling hash side, petite filet mignon, and dessert. My husband chose the house salad, fingerling hash, strip steak, and dessert. They delivered a nice bread basket with thin-sliced raisin-pecan bread sprinkled with sugar, and white bread. It was served with two types of butter and an olive tapenade. It was definitely a special start to dinner. Our salads arrived and appeared to be a grade above normal with gorgonzola cheese, tomatoes, and cucumbers with the seeds cut from the middle. I asked for my salad dressing on the side, and unfortunately my husband did not. His salad was limp and appeared to have been dressed hours before like a bad, sit-down-dinner salad. His salad had mostly iceberg lettuce, and mine was a nice mix of greens. Our entrées arrived, and our meat was perfectly cooked and seasoned. Our sides of fingerling potato hash and vegetables were sadly lacking. We had 3 potatoes cut in half, with caramelized onions, and a minimal amount of squash/carrot sticks on the other side of the plate. For dessert, I ordered chocolate-covered strawberries, and my husband chose their warm, apple tart. My strawberries were excellent and served with a side of whipped cream. My husband's apple tart was visually very nice, but we both would swear that the filling was from a can. Overall, it was a nice dinner, but we would not recommend Russell's unconditionally to anyone. By the way, we did not have any type of reduced-cost, gift certificate or card."

[LBr, 2/10] said: "Sadly, Russell's is a lunch-bag letdown. Had live fly in my salad, and my rare tenderloin arrived medium well on a Wed. evening in Feb. Mr. Salvatore's idea of an apology was to hand us a $25.00-off-$100.00 next-visit certificate; he just seemed to go thru the motions, not a true or sincere apology. Sad, but true. Would never go back even if entire meal was on the house."

[RAl, 9/09] said: "Dinner on 9/17/09. Caesar salad and bacon, cheese & potato soup were very good; Caesar salad was prepared as requested, i.e., with light dressing. Having this salad prepared tableside would have been nice, considering its price. Steak Russell was good, but I miss having it prepared tableside like it was done years ago at Salvatore's. Au gratin potatoes for two were disappointing; nothing special. My wife's escolar was not great [See below] ; she did not finish it, despite loving seafood. My wife was very disappointed that there was no whole lobster on the menu. House wines, merlot & chardonnay, were good. Service was good, although we had difficulty getting waiter's attention to order another glass of wine, despite his serving 3 other tables in the small room we were seated in. Overall, the meal at $138 for two was very overpriced for what we got. We will not return."

Concerning RAl's review from [9/09] above, [KH, 9/09] says: "I have been a great fan of your site for a long time and have even contributed some reviews. I have noticed lately that restaurants in WNY are serving escolar and that some of the reviewers are eating it. My mother ate escolar about 6 years ago in Saratoga, NY. She got violently ill. I began researching escolar after that and came across some pretty disturbing news. Here is a link to the wikipedia entry about escolar but if you just search for escolar in Google, you will come across a lot of articles. I wasn't sure if you would want to use this information at all on your site, but felt I should at least let you know. Thanks for maintaining a great web site!" [Thanks for the info and for the kind words.]

[WHN] said:

[6/09] "Last night, Thursday 6/25, we met another couple for dinner at Russell's. As soon as we were seated, our server asked if we wanted Fiji water or Pellegrino; we said tap water would be fine. We ordered drinks. Within seconds of serving them, we were asked if we were ready to order; we said we hadn't even looked at the menus. She came back a few minutes later and asked if we were ready to order yet. We said, no, we just wanted to relax with our drinks for awhile, and she said to signal her when we were ready. When we were ready, we ordered from the $35 dinner-for-two menu. Our server asked if we wanted to order any of their signature breads. We would have been content with their standard breads, but our friend recalled enjoying the tomato bruschetta previously, so we ordered that. Three of us ordered Caesar salads, and one ordered the house salad. The house salad was described as OK. The Caesar salads were good, but small. The bruschetta was tasty. When we dined at Russell's in April, my wife had the half rack of lamb and thought it was excellent, although the chops were small, so we both ordered that as main courses. The lamb came with what the menu described as bread pudding. The lamb chops, with a rosemary demi-glace, were very good, but I didn't like the bread pudding at all, nor did my wife, who said it was nothing like what was served previously. It was overly sweet and was more like Thanksgiving turkey stuffing than something suited to lamb. One of our friends said his Steak Russell was 'chewy', but his wife's was fine. The accompanying vegetables consisted of one slice of zucchini and one baby carrot. For dessert, I had bananas Foster cannoli, which was delicious. My wife had cheesecake with what the menu described as Grand Marnier-infused fruit. The fruit was like corn starch-thickened, cherry pie filling, and had no Grand Marnier flavor at all. Since local strawberries are in season now, that would have been a better choice than canned cherries. Our friends had chocolate cake and vanilla-bean gelato with fruit, which both said were good. Overall, the meal was good, the service was a bit rushed, and the overall dining experience was not as enjoyable as our two previous visits to Russell's."

[4/09] "We generally avoid restaurants on holidays, because the food is usually inferior and less extensive than the normal menu offerings, frequently features a buffet, which my wife and I both hate, and the service can be spotty. But this Easter we went to Russell's with a small family group after being assured by the person who took our reservation that the regular menu plus some specials would be available, and they would not have a buffet. We arrived at 6 PM and were greeted by Russ Salvatore himself and promptly taken to our table. Both the food and service were excellent. Most of us had one or another cut of beef, with one order of rack of lamb. All the meats were perfectly cooked as ordered. The only minor negative: The sweet-potato-and-chorizo-sausage soup of the day was reported to be a little too sweet, but still good. There has been a minor change to the "Dinner for Two" since our visit in December: Each person can now choose his or her own dessert, instead of one dessert for two people. The desserts are downsized accordingly. Overall, an excellent dining experience."

[12/08] "You've probably read that Russell is Russ Salvatore, long-time owner and proprietor of Salvatore's Italian Gardens, who has opened this new restaurant and hotel in competition with his son, who has taken over his father's former businesses. We were greeted by Russ Salvatore himself and taken to our table in a dining room decorated in a tasteful, modern style. There are three large dining rooms and one smaller dining room, plus what appears to be a room for the hotel's breakfast buffet. The three large dining rooms were full on Tuesday night, indicating that they are off to a highly successful start. There is a nice selection of wines by the glass or bottle. The bread was fresh and flavorful, especially the garlic bread with whole cloves of garlic baked in, and plain Italian bread. These were served with whipped butter, honey butter, and olive tapenade. For our dinners, we opted for the 3-course dinners for two, consisting of an appetizer, entree, and dessert to split, for $35. We all had Caesar salads, which were OK, but not wonderful. They were on the small side. For entrees, three of us chose Steak Russell—two 5-oz. beef tenderloins with a delicious mushroom, herb, and wine sauce, and accompanied by scalloped potatoes and sauteed, julienned squash and peppers. We all agreed that Steak Russell was excellent. The fourth member of our group had a small (8-oz.) filet, topped with mushrooms, with the same accompaniments. He felt that his filet and the mushroom sauce could have been more flavorful. All the steaks were cooked medium rare, as ordered. With our entrees, we had a bottle of Justin Paso Robles Cabernet Sauvignon for $48, priced less than two times the retail price of about $30. For dessert, my wife and I had cheesecake with strawberries soaked in Grand Marnier. Our friends had Amaretto chocolate cake. Both desserts were huge, and excellent, but we would have preferred larger salads and smaller desserts. Our server, Bob, was professional and did an excellent job. When Janice Okun reviewed Russell's, she gave it two-and-a-half stars. On her scale, we agreed Russell's should have 3-1/2 stars overall. On the Bill Rapaport scale, I would say they deserve at least two stars. We'll definitely return."

[DMo, 3/09] said: "We do have great restaurants in WNY, and I think that good reviews and constructive criticism can help improve what generally is already a healthy restaurant economy in the area. Most recently, I had a surprising experience (at least it was to me), which follows. Russell's Steaks, Chops, & More was the destination for a small party including my Grandmother, wife, young son, and me on a cold February evening. I wanted to cheer Gran up at a tough time of year, so we made reservations for a Saturday evening and set out. We anticipated a great experience, but we were in for some unexpected surprises. We arrived a little early and were asked to wait at the bar for a short while, as our table was not yet ready. Not a problem. Twenty minutes later, we were summoned to the dining room. We were escorted, with something of a flourish, to our table by a gentleman wearing so much cologne that it was difficult to distinguish smells coming from the kitchen from his lack of restraint. We were seated in a room so dark that Gran fished a flashlight out of her purse (not a problem, she insisted) when it came time to read the menu, though we were not given menus until about 10 minutes later. Our server was completely out of her league; I'd have expected to see her more appropriately behind the counter at a Dairy Queen. Dripping with cosmetics and jewelry and with her long hair loosened, she proceeded to stumble through the simplest of questions about preparations and recipes (Gran has a sensitive stomach). We could have had the server taking care of the table next to ours, who spoke in a condescending falsetto half the time, so we didn't ask for someone else. Despite these entertaining distractions, we were able to settle on appetizers and place an order; the dinner-for-two menu seemed appropriate for the smaller appetites like Gran and my son (and as we couldn't get answers to questions about more complicated dishes), but we added a few appetizers, sides, and a bottle of wine to round us out. The shrimp cocktail was beautifully presented, and the shrimp and sauce were just the way we like it, nice and fresh tasting. Oysters were also wonderful and presented beautifully with a subtle mignonette. The combination specialty bread was melt-in-your-mouth delicious, crunchy on the outside with just the right amount of garlic butter slathered over the crust. Gran didn't have any, but my son and I enjoyed it. The dinner-for-two menu, understandably, features smaller portions, but the Caesar salads that came from the kitchen were sloppy, drenched in dressing, and featured croutons that were both hard as rocks and dripping with dressing. Meanwhile, every time the host passed us by, I became a little nauseated by his cologne, which was starting to make me queasy. Just before our entrees were served (I wonder if, maybe, our waitress was on medication), something unexpected happened, as the ladies went to use the restroom before dinner was served. Gran returned to the table completely flustered and flushed. She had heard an appalling conversation at the restaurant desk, which made her so upset she practically lost her appetite entirely. Dinner was served and it was fine, but our server's hands reeked of cigarette smoke. The beef was flavorful and prepared well, and the dishes were good (but very pedestrian; nothing really stood out). I ordered à la carte, and my 16-oz. strip steak was delicious and well-prepared. The side of broccoli rappini was wonderfully flavorful, and I found it interesting that it was even available as a choice, which I found to be one of the more adventuresome aspects of the menu. My wife's sea bass was overdone, and Gran's salmon was fine but unimaginative (champagne dill cream; tasted as though it were from a mix). I needed coffee after dinner but was disturbed to discover that it was some sort of instant concoction made from concentrate. Dessert was served with Cool Whip (or something similar; more accompanied my coffee-like-beverage). Gran did her best to get through dinner, but it was obvious she just wanted to leave as soon as possible, and all she could occupy her mind with were the very things we took her to Russell's to avert. All in all, the food was good, service amateurish, and atmosphere touchy at best. Sad to say, we probably won't be back. A lot of emphasis is placed on sensual elements at this place (some to its detriment), but, menu-wise, there isn't much separating it from a chain steakhouse."

[BMcWS, 12/08] said: "We visited this new restaurant on a Saturday night. Reservations are essential. The place was very, very busy. The kids had Shirley Temples, and we had soda. My Diet Pepsi had a hint of vanilla in it, which was interesting (it was not Vanilla Coke, but Diet Pepsi they did something to). The bread basket was nice and came with 3 butters. I had French onion soup to start, and it was delicious. The husband had the Caesar salad and, like the previous reviewer, felt it was far too small, but tasty. The son had shrimp cocktail, which comes in a very nice presentation with the sauce in a little ice tower. The daughter ordered tuna carpaccio, which was seared (carpaccio should not be cooked) on the outside and lukewarm on the inside (was still completely rare inside, though). She did enjoy the flavor. For the main course, we all got steak. I had a 10-oz. filet with bearnaise sauce. It was nicely done, and the sauce was tasty. However, I think it is ridiculous to charge $38 for a piece of meat and 3 asparagus stalks. The husband had steak in a nest, which was filet on a bed of potato sticks. The son had filet as well, with bearnaise. The daughter had filet with goat cheese. She thought it needed more goat cheese. We ordered a side of smashed garlic potatoes, which were flavorless. I ate the rest the next day for lunch after doctoring them with butter, sour cream and cheese, and salt. They were very, very bland. We also ordered a side of lobster mac and cheese, which was to die for. Five stars for that dish. I would just get that if I ever came back. The dessert menu was small and unimpressive, so we skipped it. The decor of the restaurant was nice—not gaudy and ostentatious like Salvatore's. It featured muted colors and some modern, blown-glass, wall hangings. Our waiter was pleasant and skilled, even though it was his first night. Overall, we enjoyed our meal but felt it was overpriced ($254 was our total after tip, with no alcohol). I don't think I would return."
---
Ruth's Chris Steak House.
6455 Fallsview Blvd.
(in the Four Points by Sheraton Niagara Falls Fallsview Hotel,
between Dixon St. & Murray St.),
City of Niagara Falls (Niagara Region), ON, CANADA.
1-905-357-1199.
Part of the chain.

Online reservations available via OpenTable.com.

[WHN, 12/16/13] says: "We went to Ruth's Chris to celebrate G's birthday on Saturday night. I've been to other locations in the chain while traveling, but not in a long time, and this is the first one within a reasonable distance of Buffalo. The next closest are in Toronto and Mississauga. The Niagara Falls location opened about a year ago, and I've been eager to find out if it's still as good as I remembered. It is! We ordered a bottle of Peller Estates Four Mile Creek Cabernet Sauvignon and were given a basket of fresh, hot bread and butter. Most of the wines on the list are Canadian, especially from the Niagara region, although international wines are also available. Since the emphasis is on prime grade steaks, I chose a filet mignon, simply seasoned with salt and butter, and presented on a sizzling platter. It was perfectly cooked to medium rare, tender and mouth watering. G had halibut served over roasted potatoes, with a garlic-and-lemon, panko bread-crumb topping. Her fish was excellent, too. Sides are additional, and the portions are large enough for multiple servings. We ordered Lyonnaise potatoes and broccoli au gratin, which were both very good and more than enough for two people. We were too full for dessert, but had coffee. The food, service, and atmosphere were first class."
---
Ruzzine's Rock Bottom Eatery.
6261 Transit Rd.
(between Muegel Rd. & Old Post Rd. W./Casey Rd.),
East Amherst (Town of Clarence).
204-4004.
[KaB, 1/30/13] says: "We were looking for a spot along Transit Road for a casual evening on Saturday, 1/26. I checked our the reliable Bill Rapaport website for our options. [Thanks!] I saw the last review of Ruzzine's compared to Grover's, so we decided to try out Ruzzine's. We arrived around 6 P.M. and were immediately seated in the front of the restaurant. The restaurant appears to have been a large home at some point. There was a 'front door' and various rooms that are now used as dining rooms. We were seated by the door, which was slightly chilly, but the overall decor in the room was nice. The hostess took and delivered our drink order. We waited for our server to take our order for a while. It was long enough for us to start talking about an appetizer or soup, just in case. We chose not to order either, and were somewhat sorry we did not. My husband ordered the Southwest Burger with Ranch dressing, bacon, and pepperjack cheese, topped with fried onions. I ordered the Southwest Chicken without the roll. We also shared a side of their sweet-potato fries. The wait for our food was long enough that we started looking around to see if people before us or after us were served, but it wasn't long enough to start asking our server. When my husband's burger arrived, it was cooked perfectly, with a generous amount of toppings. My chicken (without roll) was nicely displayed on the plate, with the lettuce and tomato served on the side, with the dressing in a cup. The sweet-potato fries were just out of the fryer—hot and crispy. They were nicely seasoned and were served with a side of honey butter; we skipped the butter, and dipped them in the Ranch dressing that came with my burger as well as ketchup. Overall, we were very pleased with our meal, but the service or kitchen could be a little bit faster. We would recommend Ruzzine's and return there again when the opportunity presents itself."

[JoM, 8/30/12] said: "A group of business associates and I went to Rock Bottom for lunch on 8/30/12. They have a large, outdoor patio off the back of the restaurant, and the weather was very nice, so we sat outside. This restaurant is known for their burgers, and all 3 of us chose accordingly. Two of us had the Cajun burger, and the 3rd person in our party had the stuffed-pepper burger. All of us thought it was the best burger we remember having in a very long time. The Cajun spice was not overly spicy, but the perfect amount of heat. Overall, the meal was excellent, and the service was very good. I highly recommend!"

[RM, 8/12] said: "They have a much better burger than Grover's and, in general, a nice menu with quality food at a very reasonable price. An enjoyable place to meet with friends before heading out for the evening."

[Occasionally, I get reviews that are beyond my ability to correct for spelling and punctuation errors, written, I like to think, in emotion-driven haste. I print those verbatim, but am willing to accept corrected versions.]
[A&JF, 1/11] said: "It would be an understatement to say my wife and I were very disappointed in the food offered at this eatery. My wife ordered a rueben sandwich, it was served with very little swiss cheese, the corned beef was dry.and the whole thing was toasted.I ordered their buger with bue cheese,if it was'nt for the cheese it would have been bland.The french fries were not fresh..They advertised the bugers as "Utter Perfection",to my mind they were utter disaster...Wont be returning."

[PFL, 8/10] said: "My cousin and I intended to go to Grover's last night [8/2/10], but the parking lot was full, and there was a wait line outside, even though it was getting near 8:00 P.M., so we decided to try Ruzzine's, across the street. A large patio waited for us after we passed through a very basic, slightly cramped, bar area. For starters, we each ordered a bowl of seafood bisque and split an order of clams casino. The bisque was creamy and just a little spicy, with shrimp and crab. My cousin called it the best bisque he has had in years. I thought so, too. The flavors in the broth just burst on the tongue, getting a bit more flavorful with the aftertaste as my mouth cooled from each spoonful. It contained shrimp and crab. The crab, however, may have been krab; I don't know, but I would be happy to have this soup often, just as it is. The clams casino were also very flavorful, with a good balance of clam, bread crumbs, and a fair amount of aromatic vegetables. These were not heavy or overly bready, as some clams casino can be. Whoever does the spicing knows how to complement shellfish. For entrees, we both ordered burgers, which come in 7 oz. and 12 oz. sizes. We both foolishly ordered the large ones, and we both took almost the whole burger home, as we were stuffed. A nice variety of cheeses were available for the burgers: Swiss, pepperjack, and bleu, in addition to the usual American and cheddar. The burgers were cooked precisely as we ordered. My burger came with the sweet-potato fries, which came crinkle-cut, crunchy, and covered in butter or margarine (I didn't ask which). Easily the best fries I've ever had. On the menu, the burgers are served with chips, and fries cost extra, sweet-potato fries more than regular fries, but well worth it. For simple fare, this was outstanding, and I'll be looking forward to the next opportunity to eat here. While the food was excellent, the service was below average. The place was not busy on a Monday night, but it took us about 10 minutes to get noticed at the 'wait to be seated' sign and, again, a wait to order drinks, and then a longer wait to order food. Our server was pleasant and friendly, but missed several things that we had to ask for repeatedly or didn't get for an extended wait, like refills on drinks, mayo for the burgers, sweetener for unsweetened tea."

[AFZ, 7/10] said: "I just want to say that I've never had a bad experience here. The waitstaff and management are nice; menu is simple, yet creative. There is a very decent alcohol selection, as well. The other week, my father and I were actually going to Grover's across the street to indulge in the delicious burgers over there, but the place was closed, without a sign even on the door. You should have seen how many cars were pulling out of their parking lot into Ruzzine's. I had a blackened burger, which was very thick in size and more charred than 'blackened' (because there are special seasonings for that). The sweet-potato fries were amazing. They were brought to our table slathered in melted margarine—something odd to see at first sight, but absolutely delicious once you dig in."
---
Home | Intro | What's

| Contributors | Ratings Key | Catering | Cuisines | Locations | Outdoors | Waterfront |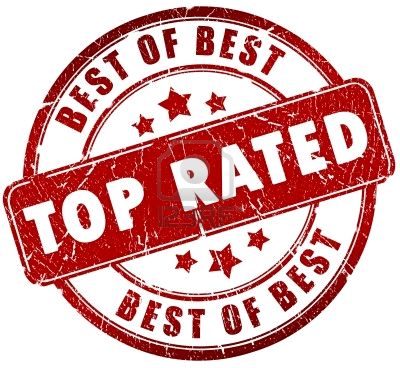 | Send a Review
---
Copyright © 1988–2015 by William J. Rapaport (rapaport@buffalo.edu)
http://www.cse.buffalo.edu/restaurant.guide/listr.html-20150909