Home | Intro | What's

| Contributors | Ratings Key | Catering | Cuisines | Locations | Outdoors | Waterfront |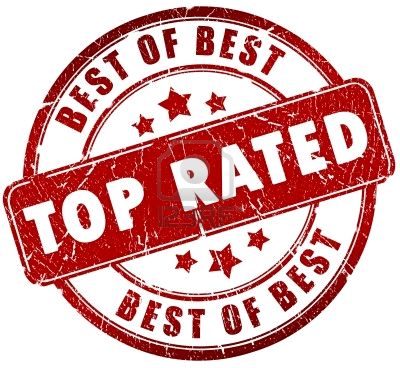 | Send a Review
---
Alphabetical Listing of Restaurants: I
Last Update: Wednesday, 15 July 2015
Note:

or

material is highlighted
---
NOTE:
Restaurants beginning with "Il" are listed as if that definite article were not there
(just as it would be in English; restaurants beginning with "The" are not listed under "T"!).
So, e.g., "Il Fiorentino" is listed under "F".
But, for the sake of convenience, "Il" restaurants are indexed here, with links to their listings.
---
Index:
Ichiban House (Amherst/North Bailey)
IHOP (Amherst/North Bailey)
Ike and BG's (Buffalo/East Side)
Il Fiorentino Ristorante (Town of Orchard Park)
Ilio DiPaolo's Restaurant & Ringside Lounge (Hamburg/Blasdell)
Imperial Pizza (South Buffalo)
India Gate (Buffalo/Elmwood Village)
Indian Falls Log Cabin (Genesee County/Pembroke)
Inn on the Twenty (Canada/Lincoln-Jordan Village)
Iris Restaurant (Amherst/North Bailey)
The Irish Harp Pub (Canada/Niagara-on-the-Lake)
Irish Times (Downtown Buffalo)
Irishman Pub & Eatery (Amherst/Williamsville)
L'Isola d'Oro (Town of Hamburg)


[

] The Italian Fisherman (Chautauqua County/Bemus Point)


Italian Village (Cheektowaga/Depew)

---
Key:
All phone numbers are in area code 716, unless otherwise indicated.
All locations are in Erie County, unless otherwise indicated.
---
Ichiban House.
3192 Sheridan Dr.
(in Piccadilly Plaza, at N. Bailey Ave.),
North Bailey (Town of Amherst).
833-1605.
[CI, 6/12] says: "Five of us went for the $18.99, all-you-can-eat dinner. The server gave us a sheet of paper, and the entire table ordered at once. Although we were one of only two tables at the restaurant, it took about 30 minutes for our first small plate to arrive: three pieces of tempura vegetables and two pieces of tempura shrimp. However, our server was adept at keeping our drinks refilled. One member of our table noted the two-hour serving time limit on the 'all you can eat' and theorized that the food would be a long wait in coming. As dinner went on, with at least 20 minutes between each small plate, I realized the extent of the cost-cutting measures that Ichiban uses to maintain their profits. Each piece of sushi was rolled in at least twice as much rice as I would expect, with few vegetables and even less fish in each roll. They served us the least expensive rolls first (for example, the ones containing artificial crab and sweet egg), and there was a long delay between those dishes and the ones containing more expensive ingredients like raw salmon or tuna. Though the quality of the fish was good, there was barely any of it in each roll. The sushi rolls were extraordinarily simple; I didn't see any rolls garnished with caviar, which is one of my favorite elements of sushi, and there was barely any pickled ginger provided. We left after the full two hours feeling like we just paid $20 for rice. I would expect their à la carte sushi to be better, because the fish was clearly fresh and tasty. If you have the full two hours, a moderate appetite, and little experience with sushi, this may be a good deal and a good introduction to different types of sushi; otherwise, stay away from the $18.99 deal."

[SHe, 12/09], a grad student at the University of Chicago, said: "Thanks for the great site. [You're welcome; thanks for the review!] Negative: My parents took us here for dinner. The buffet is $15.99. You order from a slip of paper, which is theoretically good, but you have no sense of the portions until the plates arrive—they're very small. Shrimp tempura is two-three shrimp. We ordered from all of the sections, and none of the food was great. The Miso Soup was watery; the noodles oily; the tempura came with no dipping sauce; the beef was rubbery—both the hibachi and teriyaki (we didn't order any chicken); and the sushi, for the most part, was all rice. And you'd better eat everything, because the menu contains a caveat warning that any food left after you are done will be added to the bill. I don't know how exactly they figure that out—do they count individual noodles? The high point: There are huge televisions on the walls, so if your family or dinner guest gets boring or long-winded, you have a diversion."

[SDP, 5/09] said: "This is my first time submitting a review to your site (which I use extensively to help make restaurant decisions.) [Thanks!] My wife and two kids (10 & 8) ate here for lunch this past Sunday and really enjoyed the experience and the food. We decided to check out this restaurant after seeing a newspaper advertisement claiming this to be the only all-you-can-eat, Japanese buffet restaurant in Western New York. As it turns out, this is a "buffet" restaurant where you order whatever you'd like from a menu, and it is then prepared for you. Apparently, this is a popular concept for Japanese restaurants in NYC and Toronto. I was a little concerned at first, but we quickly realized how fun this concept is. The family had a terrific time selecting our food from the menu and then having all of it brought out to us. It felt so unusual to be able to repeatedly order from a menu, knowing that our cost was fixed. We loved the shrimp dumplings and had several orders of those. The tempura shrimp, zucchini, and mushrooms were very good. The tempura onion wasn't as good as a traditional onion ring. We loved both types of noodles we ordered. We thought the hibachi steak and chicken were a little plain, but the hibachi salmon was very nice. For sushi, my son ordered a California roll, which was very good. I had a spicy tuna hand roll, which was also good. My wife had the tofu skin sushi, which she described as being similar to what she made at home. For dessert, we tried red bean ice cream, which was good, and ginger ice cream, which has a strong ginger taste to it and wasn't our favorite. Weekend lunch is $9.99 per adult (our kids' were $5.99). I believe the weekday lunch is $8.99 per adult. Dinner costs more, but the menu is more extensive as well. My family is planning several return trips, and I've recruited a few co-workers for a future lunch."

[SAS, 8/08] said: "Positive; my wife and I visited them late last night (Sunday); they graciously sat us, though it was 20 minutes to closing. The menu contains a lot of variety: seems to be more than most other local Japanese-style restaurants. The edamame appetizer was warmed and salted, as we enjoy them. And the shrimp and vegetable tempura was tasty—a very light tempura batter accompanied by a dipping sauce that was slightly on the sweet side; at that point, our sushi and special rolls began to fly onto our table: After all, it was closing time. I preferred their Ichiban House roll, but the day's special roll (with lobster and jalapeño slices) was my wife's fav. We finished off with yellowtail, octopus, and a shrimp tempura roll, all of which were delicious. No sake this time; will take care of that next time! We enjoyed our meal more than our visit to Kyoto about a month ago."

[PMRo, 7/08] said: "If you haven't visited this new restaurant on Sheridan near N. Bailey, please give it a try! We very much like the option to try either the hibachi group setting or typical restaurant seating. The place has great decor, is spacious and quiet, with soothing but not too loud music, and the service was excellent. The menu is varied and delicious—try the chef's special mango salad—yummy! Strips of mango over lettuce smothered with a wonderful mango dressing. Green tea is served in a lovely solid mug with a seemingly endless teapot providing seconds and thirds. First visit (along with the salad), I tried the tempura with soba (bowl of savory broth with noodles and vegetables), which was delicious (a bit too much food for lunch though!). Second visit, we tried the teriyaki shrimp and salmon box (respectively)—shrimp or salmon over a lovely bed of baby asparagus, green and red peppers, and yellow and green beans, with well-cooked rice (not too sticky or sweet), shu mai dumplings, pickled ginger and wasabi, and two California rolls. Excellent! Also came with salad or soup. Priced nicely at just $9. Other menu choices: baby octupus appetizer, Ichiban shrimp (deep fried w/chef's special sauce), five soup varieties including house spicy soup, shrimp, seaweed or squid salad, and a wide variety of classic or signature rolls, sushi and sashimi entrees. Among the desserts, fresh pineapple! There is a kids' menu and chef's special entrees. Also a page of lunch specials served 11:30am-2:30pm. All in all, we liked it much better than the Fuji Grill. They also are handing out a secret prize envelope to use at your next visit (but for a limited time)."

I [Bill] can't help but comment at this point that one of my colleagues ate here, thought the food was "OK", and gave me one of these envelopes, along with a note stating that his wife had an allergic reaction to the food :-|
---
IHOP (International House of Pancakes).
4003 Maple Rd.
(at N. Bailey Ave., near Boulevard Mall),
North Bailey (Town of Amherst).
446-1117.
Part of the chain.

[AFN, 4/10] says: "My sister and I had a late breakfast at IHOP on Friday, 4/9. I have not been there before. We both had a combo of scrambled eggs, pancakes, and sausage. Bacon was an alternate choice. It was all right, but I like Perkins's similar offering better."
---
Ike and BG's Rib House.
1646 Genesee St.
(between Montana & Colorado Aves.),
East Side (City of Buffalo).
892-4301.
[BTe, 3/07] says: "I had the 1/2 slab of ribs with coleslaw and bread. The ribs are very good: nice grilled flavor. The sauce is very distinct and pairs up with the grilled-rib flavor suprisingly well. I just warn that mild is medium, medium is hot, and hot is very hot. The coleslaw was another major surprise. Usually I am not a big coleslaw fan, but this coleslaw is without a doubt the best I had ever eaten. Ike and BG certainly changed my mind about coleslaw. Oh, and what the previous reviewer said about Ike and BG is spot on. They are very friendly."

Review from more than 10 years ago:

[RCr, 7/04] says: "We were asked by our friends if we liked good BBQ. Our response was a resounding "yes", and we were off to Ike and BG's (7/3/04). I, being a former culinary guy, was totally psyched for what was billed by my friend Mike as, "The best BBQ in the city!" Located at 1646 Genesee Street, in the heart of the city's East Side, I was unsure of what to expect as we drove up and parked. The place looked small, and I was told there was no table seating, take out only. This was cool, as we could just bring the food back to one of our houses. Anyway, we stepped out of the car, and the hardwood charcoal, pork roast, and racks of ribs just filled the air with nirvana. Ike and BG (Betty Gean) do their BBQ outside in a couple of old cast-iron smokers. Mike had called in advance to let Ike know we were coming and to expect 5 hungry appetites. We were not disappointed. I had mentioned that Ike and BG's was a take-out-only place. Ike insisted that we stay, so we grabbed an 8-foot table and some chairs, and set them up in the adjacent lot. If you haven't figured this out by now, Ike and BG are 2 of the nicest people one will ever meet. Let's get to the food. My last experience with BBQ was at Fat Bob's, and that experience was downright awful--the food and service were horrendous, but we'll leave that for another review. Based on that experience, I was a bit skeptical and thought I would have to go back to Uncle Pete's (Boston, MA) if I wanted good BBQ this side of Kansas City. We sat down outside, and BG came out with serving trays of the pork shoulder, homemade mac and cheese, and homemade cole slaw. The pork shoulder, slow smoked, had the perfect blend of Ike's secret spices and hardwood charcoal flavor. Some folks tend to use too much wood, or smoke for too long. This was not the case at Ike and BG's. The meat was as tender as can be and, forgive me for using this, melted in your mouth. The mac and cheese was classic, the right blend of cream, spices, and cheese baked until there was a slight crispness to the dish. The coleslaw was some of the finest I have ever had. Not too much dressing and hints of pickle made every bite a culinary pleasure. My wife just reminded me we had tuna salad on the menu that night as well. So much food, I forgot about the tuna. The salad had a good amount of tuna with the usual mis en place and elbow macaroni. After we ate, washed down with a couple of pops, we sat around for a few hours and enjoyed getting to know Ike and BG. Being the night before the 4th of July, we were treated to some pretty cool neighborhood fireworks. Speaking of the neighborhood, everyone that passed by Ike said hello to him by name. You see, every Christmas, Ike and BG have an open house and serve their famous BBQ for free. They like to give back to the community which has treated them well over the past decade or so. Hours of operation at Ike and BG's are as follows: Mon-Sat, 11:00 am-12:00 Midnight. They are closed on Sunday and Holidays. Pricing is outrageously reasonable, and normal portion sizes are healthy. All dinners, ranging in price from $7.50 to $10.00, include your choice of two sides. Ribs go for $12.00 a half slab and $20.00 a full slab. I couldn't get out the door that night without getting a couple of slabs for the next day's festivities. Thanks again to Mike and Laura for introducing us to this East Side treasure and, most of all, our best to Ike and BG for many more years of tasty BBQ."
---
Ilio DiPaolo's Restaurant and Ringside Lounge.
3785 South Park Ave.
(Rt. 62, at Helen Ave., between Lake Ave. & Rt. 179/Mile Strip Expy.; near Exit 56 on the I90/NYS Thruway),
Village of Blasdell (Town of Hamburg).
825-3675.
Delivery available from Takeout Taxi, 631-2222.

[9/10] Given 4 (out of 4) pennies by Emeri Krawczyk, Buffalo News "Cheap Eats" restaurant reviewer.

[RDM, 10/06] says: "I'm having trouble understanding what is so great about the food here. I was disappointed with the food at a wedding reception a few years back and a previous dinner with friends. Still, we tried Ilio DiPaolo's for dinner Friday night. The atmosphere was decent, service OK, but the food just mediocre. The minestrone was good, but not better than other local restaurants'. The breaded eggplant that topped my veal was good, but the veal itself needed at least salt and pepper. It had no flavor. I felt the same way about my side of spaghetti with sauce. It was bland."

[TMcK, 9/06] says: "My wife and I have eaten at Ilio's on numerous occasions and find it to be one the best restaurants in the Buffalo area. The food is excellent, the service even better, and the setting makes for an intimate evening of dining. The staff are pleasant, friendly, and courteous. The seafood dishes are delicious and varied. It is one of the few places I have found that serve calamari in marinara sauce. The antipasto plate is large and varied. Ilio's minestrone soup is the best I've ever had."

[MM, 12/05] says: "I'm from Cleveland and ate at a wonderful Italian place in Blasdell called Ilio DiPaolo's that I noticed was not reviewed on your website. This restaurant, according to my wife, had the best minestrone soup she's ever had. A "soup buffet" was available for lunch, which resulted in her going back for more, again and again. I had the Blanco Pizza, which has mozarella, fresh tomatoes, and basil. as well as their Roma Tomatoes and Fresh Mozarella salad, with balsamic vinaigrette dressing. The food was terrific, and the service very good. I would highly recommend this restaurant to anyone in the Southtowns."
---
Imperial Pizza.
• menu (images dated 2009–2011)
1035 Abbott Rd.
(south of Eden St. and Red Jacket Pkwy.,
north of Whitehall Ave. and Ridge Rd.),
South Buffalo (City of Buffalo).
825-3636.
[EKo, 12/2/14] says: "I've been going to Imperial about once a month for the past couple of years. They have a great reputation as being one of the best pizzerias in Buffalo. Their pizza tastes like those at Bocce Club Pizza in the Northtowns: same sauce, same presentation—you order a half or a whole. Imperial's is a little doughier, though. Most of the time, their reputation has been warranted—I was willing to go out of my way to have one of their pies. It has a sweet-tasting sauce like Bocce's that outsiders have told me is a unique Buffalo style. However, the last couple that I've bought there have been on the bland side: dry, a bit overcooked, and tasteless. If you're a fan of Bocce pizza, you'll like Imperial. I can't speak for their wings; all I've had is their pizza."
---
India Gate.
1116 Elmwood Ave.
(at Forest Ave.),
Elmwood Village blue section (City of Buffalo).
886-4000.
Same owner as Jewel of India and Taste of India.

Delivery available from Takeout Taxi, 631-2222.

[4/07] Listed as one of Buffalo's "27 Best Restaurants" by Buffalo Spree magazine.

[JoM, 5/1/13] says: "A friend and I had been moving furniture, and were not dressed to dine in. So we ordered take out from India Gate. Both of us eat here a few times per year. Our favorite dish is the Chicken Mahkani, which is commonly known as 'Butter Chicken'. That's what both of us ordered, and it was excellent. We both commented that the flavor of the chicken stood out; it tasted as if the chicken had been smoked or at least grilled over a fire: It had a delicious smoky flavor. As usual, the accompanying sauce was very good. The meal came with a few pieces of naan and a side order of kheer, which is rice pudding. While I believe that Tandoori's is the best Indian restaurant in the WNY area, India Gate is a lower price point and very good. We were happy with our experience, and will return."

[RHo, 6/12] said: "Last week [week of 6/4/12], several co-workers and I went to India Gate for the lunch buffet. I go there about once a month, but last time was one of the best buffets I have had there. There was a great combination of dishes, and the flavors were wonderful. There is always a hot appetizer, either vegetable pakoras or samosas. I have been going to Indian buffets for well over a decade, and samosas were always a rarity at lunch time, but they aren't uncommon at India Gate, which is always exciting to me. The day we went, there was mattar mushroom, chana, and a butternut squash and potato dish, all of which were excellent. The squash was cooked to the perfect texture—soft, but still holding its shape. My companions enjoyed the various meat dishes, and we all enjoyed the piping hot naan. The food was really excellent, which made me happy, because I remember going in the summer of 2009, and everything tasted like nothing, so I didn't go back for a year or more. It's an excellent restaurant and, up until about a month ago, was the only Indian buffet in the city limits, but it's still the only one outside North Buffalo, as far as I know. Highly recommended to folks who love Indian food as well as those who want to try it for the first time. The buffet is very flavorful but not spicy-hot; just aromatic spices, so it's suitable for just about everyone."

[MJH, 11/08] said: "I have had lunch there a few times, no crowds, good service, good buffet, fresh food on serving line. But I was there on Wednesday, Nov. 12: no staff on duty; we received water and bread only, could not get any coffee or tea. When I signed for the bill, the owner demanded I leave money on the table for the bus boy."

[LCo, 9/07] said: "I have eaten at India Gate many times over the past few years, and I have always enjoyed the food, the staff, and the atmosphere. Most recently, I dined there with a group of 14 people. The waitstaff was great, with timely service for appetizers, entrees, and desserts. My favorite appetizers are the bhajia, tofu pakora, and the onion bhaji. Each of these appetizers is lightly battered with chickpea batter, deep-fried, and served with chutneys; they are crisp and not overly greasy. The chana bhatura is one of the best vegetarian options that this restaurant offers. The chana is rich and flavorful, and the bhatura, a deep-fried bread, is crispy on the outside but soft and light on the inside. Other vegetarian dishes that I have enjoyed are the chana masala and the tofu with spinach. Popular choices among those I have eaten with include the chicken tandoori and beef makhani. The spice level can be adjusted for any palate, with "mild" dishes having no heat at all. Overall, India Gate is a nice place to have a reliably delicious meal in pleasant surroundings."

[AFN, 11/06] said: "A friend and I went to India Gate for dinner on Thursday, 11/16. She had never eaten Indian food, and wanted to try it, since we recently had a Thai meal at the King and I, and she thoroughly enjoyed it. The Chicken Makhani and Chicken Muglai, which we shared, were both excellent. My friend enjoyed her meal as well...another convert to Indian cuisine (as well as Thai). The restaurant is quite large and very nicely decorated, much larger and nicer than it looks from its external storefront. The menu is nearly identical to Taste of India in Northtown Plaza, which apparently is owned by the same family."

[OB, 4/06] said: "My friends and I decided to try Indian food, and we all decided to try India Gate. Their food was pretty good. The restaurant was very presentable; the service was slow at first, but they eventually served us. I recommend trying their buffet-style lunch just in case you haven't had any Indian food; then you will be able to have different food to choose from. I recommend if anything their chicken tandoori."

[RJH, 4/06] said: "India Gate has a great atmosphere that may not be evident from its exterior. The cuisine is very authentic; feel free to eat with your hands. I ordered the chicken makhale, and I wasn't disappointed. It was very tasty, and the portion, when combined with the rice brought out on a large server, was more than a mouthful. My only complaint about the experience is the price of $11.95 for the amount I got. But, if you want quality, you get what you pay for. Overall very positive."

Review from more than 10 years ago:

[LSS, 12/01] said: "I had the lunch buffet twice in one week, and it was very good both times. I was happy to see a nice mix of vegetarian and non-vegetarian selections. Excellent service, nicely decorated dining area."
---
Indian Falls Log Cabin Restaurant.
1227 Gilmore Rd.
(between Akron & Rt. 77/Alleghany Rd., north of Corfu),
Indian Falls (Town of Pembroke, Genesee County).
585-762-8422.
[CLH, 5/10] says: "Based on the first review [BL, 5/10], we visited this spot for lunch on a Sunday afternoon and found it much as depicted: very casual pub food, although I would characterize it as slightly above average rather than 'excellent'. The screen-enclosed patio is a nice spot, although it's too bad they don't have a real outdoor section. Beef on weck was generous and on a very good, very soft roll. Burger was fine—probably homemade. Seasoned fries were nice and hot, although clearly from frozen. Worst aspect was slow, albeit very pleasant, service. They seem to do a good bar business of bikers on a nice day; perhaps that slowed things down. It's certainly a good value—2 lunches and 3 draft beers for $25 before tip. On the whole, not worth a special trip, but a reasonable place if you're in the area—say, on the way to the Iroquois Wildlife Refuge—a great destination, BTW!"

[BL, 5/10] said: "The place serves excellent tavern food in a rustic atmosphere. Note the one writer on tripadvisor.com who is complaining; must be a rival. We love going here; very, very casual, tavern atmosphere. Has been around for decades; a fun place to go. My favorite meal is the traditional Beef on Weck, which I think they do very well; delicious. I always start with a salad, which always comes out looking fresh and is very tasty. My spouse's favorite is the traditional burger. He just loves it. Usually $18–$25 for two, on average. Of course, the view of the falls has something to do with the visit. Great service and good food. Sort of outdoorsy seating, if you are in the enclosed patio practically on top of the falls."
---
Inn on the Twenty.
3845 Main St.
(south of Wismer St. & Fourth Ave.,
north of King St.;
Exit 55 (Vineland) off the QEW from Buffalo;
follow the winery signs to Jordan Village),
Jordan Village (Town of Lincoln, Niagara Region), ON, CANADA.
1-905-562-7313, 1-800-701-8074.
Online reservations available via OpenTable.com.

[6/20/08] Given 3½ (out of 4) stars by Janice Okun, former Buffalo News restaurant reviewer.

[WHN] says:

[8/11/14] "G and I had lunch at On the Twenty on Sunday. She had never eaten there before, but I had, although not recently. We shared a salad of local lettuces, with grape tomatoes, toasted sunflower seeds, and sliced radishes, tossed with rose wine vinaigrette, which was very good. For her main course, G had sauteed scallops over wild rice and vegetable risotto. I had local, medium-rare, lamb loin chop and merguez sausage, served over couscous, with cucumber salsa and sweet garlic sauce. The food and service were excellent."

[1/08]: "Last weekend, we had lunch at On the Twenty. Their house-made breads—one sourdough, the other, brown bread—were excellent. I had the 3-course, fixed-price (C$25) lunch: winter vegetable bisque with creme fraiche, Coq au Vin, and pumpkin cheesecake. My wife also had the soup to start, then lamb ragout over papardelle pasta, but skipped dessert. The meal was delicious, and the service was excellent."

[7/07] "My wife, our visiting daughter, and I had lunch at On the Twenty on Saturday, 7/14. We all had the "Vintner's Lunch", a three-course, fixed-price meal (C$30, or C$35 with a glass of Cave Springs chardonnay, riesling, or cabernet franc). The menu changes frequently, perhaps daily, but this day the appetizer was cream of asparagus soup with creme fraiche, seared halibut filet over potato gateau, and vegetables, and raspberry cheesecake with wild blueberries. Everything was absolutely first rate. Three stars!"

[12/06] "We've had several excellent dinners and luncheons at On the Twenty since my review of May 2004. My wife has also had lunch there with our daughter on several occasions, during her visits from Phoenix. It's one of her favorite places to dine in this area. Over the holidays, my wife and I had another truly exceptional dinner at On the Twenty. We ordered two glasses of Cave Springs Reserve Chardonnay. Then we were served a delicious amuse bouche of wild mushrooms on a crispy bread or cracker. The breads served were sourdough and a walnut bread that was exceptionally good, not sweet as you might expect a nut bread to be. We then had an excellent butternut squash soup, followed by a simple green salad with a pumpkin vinaigrette dressing. Delicious. For our main courses, my wife chose beef rib eye "two ways"—roasted and a confit of beef—served with creamed spinach and "vegetable hash". I had rack of lamb—five chops, served with a chanterelle and brussels-sprout risotto that was perfect, with the fruity flavor of the chanterelles permeating the rice. Both main courses were cooked medium rare, as ordered—and were excellent. With our dinners, we had a bottle of Cave Springs Reserve Cabernet/Merlot. For dessert, we shared a roasted pear and almond tart, along with two small glasses of Riesling ice wine. It's worth mentioning that On the Twenty serves their own Cave Springs wines in several sizes—2 oz. and 5 oz. glasses—for those who want to drink less, or try more varieties. The ice wines are offered in 1 oz. and 2 oz. portions. Of course, they also offer bottles from Cave Springs and other Niagara Region wineries, as well as from California, Europe, Australia, and New Zealand. Our server told us that the restaurant now offers a tasting menu, but not during holiday periods."

Reviews from more than 10 years ago:

[5/04] "We have had dinner here only once, but have had lunch 3 times. Every meal has been superb. Both lunch and dinner menus change with the seasons. The chef uses regional meat, game, seafood, and produce from Ontario and other provinces. Their recent Winter menu, which has probably been replaced by a Spring menu, offered a variety of game—pheasant, rabbit, venison, for example—as well as seafood, lamb, beef, and pork. There are daily menu changes as well. The focus of the wine list is on the Niagara, Ontario, region. Cave Spring Cellars has a tasting room down the street, but there's a wide variety of Niagara Region wines. The service and attention to details, like fresh flowers at each table, is also excellent. If this were the Michelin Guide, I would give it two stars."

[AFN] said:

[3/09] "To celebrate my birthday, my daughter took me, her aunt (my sister), and her cousin (my niece) to lunch at On the Twenty, on Friday, 3/13. No bad luck on this Friday the 13th! We all had the 3-course, fixed-price, winemaker's lunch, starting with cream of asparagus soup. Two of us had beef short ribs braised in gamay wine, with pureed squash, fingerling potatoes, crispy onions, and mustard greens. The others had sauteed trout with roasted lentils and cauliflower mash. The dessert was spice cheesecake with fresh fruit. As always at On the Twenty, everyone's food was delicious."

[4/08] "My sister and I and our daughters had lunch at On The Twenty on Saturday, 4/26. We all chose the three-course "Vintner's Lunch". To start, we had eggplant-and-fennel soup, which sounds strange but was delicious. For the entree, I had excellent coq au vin, while the others had grilled pickerel with diced potatoes in a mustard sauce, and vegetables. Their main courses were also reported to be excellent. Dessert was a light and flavorful lemon cheesecake. My niece wrote on the comments card: "Every mouthful was delicious, and the lemon cheesecake was even better than my own—which is very, very good"."
---
Iris Restaurant.
4224 Maple Rd.
(at Sweet Home Rd., part of the Maple Entertainment Complex in the Maple Ridge Plaza, near the UB North Campus),
North Bailey (Town of Amherst).
831-3271.
[KWG, 6/12] says: "Visit: 6/18/12. We had an odd first-time dining experience at the Iris. Ambiance: The restaurant was busier on a Monday than we would have expected. The reason: A band was booked to play that night. I didn't think that this would impact our dinner, but it did. Patrons began gathering at the bar. People were setting up and even asking the diners if they were staying for the band. (One guy looked at my young daughter, then concluded, 'Of course you're not here for the music,' and punched me on the arm.) The staff seemed tense/hurried because the manager seemed anxious to clear the room. People were crowding the door for our table but barely moved to let us pass by on our way out. (I'd never return without first calling to inquire about the entertainment schedule.) Service: The waitress kept apologizing for 'all the craziness' throughout our meal. I didn't really think that things were crazy, until she mentioned it, so we would have been just fine if she hadn't said anything. (But since I overheard the manager needlessly verbally berate her, I can understand her concern.) I do recall that we had a long wait for both the appetizers (we completely finished our drinks before they arrived) and also for dinner. The wait was not so bad for us, as we wanted to enjoy our evening out, but it wasn't as easy for the three-year old. Food: Overall, the food was OK. My husband and I really enjoyed the rib appetizer with the peanuts. We also split a wedge salad, which was simple and fine. My husband enjoyed his Cuban sandwich, and my daughter had a plain hamburger. (Her fries tasted great!) I ordered the chicken fingers with Mango Scotch Bonnet sauce, which I found to be somewhat exotic tasting: not great, but not terrible. Surprisingly, there was a lot of meat—but also less breading than expected. (I'd think twice before ordering these again, but my husband had no problem finishing up the leftovers for lunch the next day.) Bottom line: We won't be rushing back to the Iris. There are too many restaurants and managers who would go out of their way to ensure that all of their patrons had an enjoyable experience, not just those who arrived to see the band. Again, thanks for maintaining your Guide. Love it!" [You're welcome; thanks for the review!]

[GOw, 1/12] said: "This is in the space that was formerly the Dakota Grill. We decided to go out to celebrate my oldest daughter's 24th birthday. We started off poorly before we were even in this restaurant. I called for reservations about 2 hours ahead of arrival. No answer at 5:30 P.M. Called back 15 minutes later and left a message. What restaurant doesn't answer the phone? They did call me back within a ½ hour and said 7:30 was fine. We arrived and were seated immediately. Nice-looking dining room. They were moderately busy for a Wednesday evening; maybe 7–8 tables were filled. Appeared to be 3 servers and a manager who ambled about. We sat down and felt an icy chill, as if a window or door was propped open. We asked our server if we could move to a more interior, less drafty area. She was very gracious, and we were able to move without any problem, but the restaurant remained cold and drafty. I believe the outside door for the bar would let a blast of cold air in every time someone came in or out. I ordered decaf coffee to try to warm up. That took 15 minutes to get. The birthday girl requested a drink, but they did not carry a number of flavored vodkas and mixers that she requested; she settled for some sweet concoction that she liked. My wife noted that the silverware did not match. I could care less, but if this place is trying to come off as fine dining, then they need to pay attention to the small stuff. They also use rather chintzy, paper napkins. Perhaps this is quibbling, and, if the food made up for it, then who cares! Unfortunately, that would not be the case. Boring, bland, uninspired food was what we received. Service was OK to good. Actually think if the servers were given full information, they would do a better job. They were out of the soup of the day, but no one seemed to know that they did not have any until after we all ordered it. This was actually the high point of the meal, as they substituted a spicy corn chowder that was thick, rich, and had a nice kick to it; it could have been a degree or two hotter, but it was very tasty. The warm rolls that were served were nice and fresh. My 15-yr-old ordered a cup of chili instead, which I tasted: Very strangely flavored/spiced, it's called 'Classic Chili' on the menu, and it looked like regular, old chili, but tasted off. Main courses were really the issue: 15-yr-old liked her chicken wings—hot and crispy; hard to make them wrong, no complaints. 16-yr-old had the chicken parm: huge plate with about 2 lbs. of pasta and 2 large pieces of chicken breast. Looked good, but tasted like they dumped a can of chopped tomatoes on the pasta: no flavor at all; chicken was OK. 18-yr-old had the chicken piccata. The risotto was awful: not the right consistency; sticky and bland. Oh, and the vegetable of the day was baby carrots truly uninspiring. The birthday girl had the chicken florentine, which she really enjoyed: The merlot cream sauce was an odd purple color; I guess it makes sense, just an odd presentation. There was very little spinach. I tried it and thought it was overly salty. My wife ordered the Guiness-glazed strip steak: poor piece of meat that was cooked well past medium; it was fatty, with no flavor. I had the Irish pork tenderloin: The meat was sad and dry, overcooked, tough, and without flavor. I am sure our dog Mia will enjoy it, but maybe not, as she is somewhat picky. We passed on dessert. I think they have potential, but really need a true chef who can turn things around. If not, look for this on Bill's closed list by Memorial Day."
---
The Irish Harp Pub.
245 King St.
(between Johnson St./Platoff St. & Queen St./Picton St.),
Old Town Niagara-on-the-Lake (Niagara Region), ON, CANADA.
1-905-468-5553.
[JAK, 9/16/13] says: "The Irish Harp is a lovely pub and small inn on King St. in Niagara-on-the-Lake, just off the main drag, near The Prince of Wales Hotel. This pub has been open for several years, and it has become a favorite stop for my wife and I when we are in the area. The interior was built in Ireland and shipped over to Canada, providing a homey, authentic, Irish feel to the place. The room has a peachy hue, painted to resemble the venerable tobacco-stained walls of their much older cousins across the Atlantic. There is a large dining room, a separate bar (with a discreet TV), and two smaller rooms, or 'snugs', adjacent to the bar. We visited on the afternoon of Sunday, September 15, and, being near the end of the theater season, we were able to get two seats at the bar immediately (our preference). There was a guitar-violin duo playing traditional Irish music, which lends to the ambiance, and the Bills game was on the tucked-away TV. The menu is quite large, combining both Irish favorites and English pub grub. I had their Ultimate BLT with hand-cut fries, while my wife had their curried mussels. The BLT is notable for two reasons: It is served on ciabatta, which gives it a bit of crunch and heft, and it combines both standard and Canadian bacons. The combination provided a richer flavor, and was very satisfying on a cool afternoon. My wife enjoyed her mussels; in fact, we went there specifically so that she could have them! The fries were well cooked, and I appreciated being able to get a side of curry sauce for dipping. They can also be ordered as poutine for an additional cost. The bar features a number of Irish beers on tap. One can get a tasting of four Irish beers for $10, or a flight of three of the beers made specifically for the restaurant for $8. I had the house Irish Harp ale—medium body, copper colored, with a lightly hoppy nose and short head. A number of other draft and bottled beers are available, and the wine list features some fine local offerings. My wife had the Jackson-Triggs Cabernet-Merlot blend. As one would expect, they also have a whiskey menu for a post-meal belly warmer. Our tab came to CDN$59, which was fine, given the additional taxes that Ontario adds on. We heartily recommend this as a stop, if you are in Niagara-on-the-Lake, and, if you overindulge—who knows?—maybe one of their three guest rooms upstairs will be free!"
---
Irish Times.
38 Swan St. (a.k.a. "James D. Griffin Plaza")
(between Washington St. & Ellicott St., across the street from Coca-Cola Field),
Downtown Buffalo.
854-2199.
[DGe, 3/7/13] says: "My bride and I went to Irish Times on Friday, March 1st, 2013, quite by accident. We had tickets to see the Bandits and went for a quick beer and dinner at Pearl Street. Pearl Street was jamming, as it tends to be before games; they told us there was 45 minute wait for a table. So we had a quick beer and ventured out, found Pettibones closed for a private party, ending up at Irish Times across Swan Street from the Jimmy Griffin Statue at the ball park. It was busy, but well staffed and accommodating, much more of a bar atmosphere than restaurant. I asked the bar keep what they had on tap, and he answered in an Irish Brogue that I had trouble understanding, a good start for a place called 'Irish Times'. We were seated quickly and served by a competent and witty waitress. The menu is pub fare, burgers, sandwiches, salads. I had a baked haddock, which was pretty standard, but lightly battered and not overcooked, served with good sides. My bride had a cheese quesadilla, which was good, but nothing special. The prices were great, making the fair food a good value. It will not go on my list of favorite restaurants, but the atmosphere is awesome, the service was great, and the food was OK especially for the price. I would sum it up as a comfortable, neighborhood pub without a neighborhood. Overall, a good alternative a short walk from the arena, ballpark, and train."
---
The Irishman Pub & Eatery.
5601 Main St.
(almost directly across from E. Spring St.,
west of Mill St. & Ellicott Creek,
east of S. Cayuga Rd.),
Village of Williamsville (Town of Amherst).
626-2670.
[CJF, 5/12/14] says: "Four of us visited The Irishman Pub & Eatery this past Saturday (5/10). Reservations are not taken for parties of less than 6 and were not needed for our relatively early (6:15) arrival. The recently completed expansion is quite attractive. Dark, wood paneling of the original dining room-bar (facing Main St.) continued back to another bar and on to a dining room facing Island Park. A Reuben pizza appetizer set the tone for this Americanized Irish pub-food dinner: A not-too-thin, not-too-thick crust with just a hint of caraway was topped with Swiss cheese, corned beef, and sauerkraut: not exactly pizza, not exactly a Reuben, but a fair start. The seared-scallop appetizer was unavailable. One diner had Irish Cobb salad as an entree; the 'Irish bacon' added to a large Cobb (chicken, avocado, egg) provided a nice hint of salty-smoky flavors to a late spring salad. Another diner had fish and chips, with Guinness providing the beer in 'beer-battered': A large portion of haddock was done to a dark, golden-brown turn and accompanied by 'Irish fries' that tasted fresh and hand-cut, just like the menu said. The third entree was Irish meatloaf: The addition of lamb gave the ground beef a little fuller flavor, and the Irish-whiskey demi-glaze was not sweet or smoky—very good meatloaf. The last entree was Chicken O'Casey, which was served without any of the promised egg batter, no evidence whatsoever of having been pan fried, and two tiny bits of caramelized onion. A little more of any of those ingredients would have helped this generic (microwaved?) chicken breast with melted provolone. Any of the Irish onion broth listed in the menu but missing from the plate would have helped the bland Colcannon (mashed) potatoes. The green beans were buttery and perfectly cooked. No one cared for dessert, but the obligatory Irish coffee (traditional) was perfect. Service was prompt (even as things got busier) and courteous. Overall, it was a delightful pub experience with friends, just not anything special as far as an eatery."

[JAK, 4/27/14] said: "The Irishman Pub & Eatery reopened as of St. Patrick's Day. The front of the restaurant is basically the same, but they have a new bar area, additional dining space, and a banquet room in a new addition in the rear. Additionally, the menu has changed slightly as well."

[DAC, 10/23/13] alerted us: "The Irishman in Williamsville is closed for renovations. They say on their website that they are reopening in early 2014."

[Bill, 7/23/13] said: I had lunch with a former colleague on a Tuesday afternoon. It was the first time here for me, and the first time since a change of management for my friend. Although it was a beautiful day, and we could have sat outside on their patio facing Main St. in downtown Williamsvile, we chose to eat indoors. My friend had the Artichoke & Herb Salad (mixed field greens, artichoke hearts, black olives, roasted red peppers, red onion, and feta, in an herb vinaigrette); he had asked for the dressing on the side, but it came already dressed. He said it was good. I had the Ireland's Eye Wrap (grilled, marinated veggies—including lots of eggplant—roasted red peppers, field greens, and goat cheese, with a balsamic "drizzle" in a spinach tortilla), with a side of "Irish" fries. The wrap was good, but rather bland; the fries were mushy. I would, however, be willing to try other things on the menu; it's certainly a nice location. Our meals, with tax but before tip, were just under $11 each.

[WHN] said:

[7/11] "Thursday 6/30/11, I met a friend, who used to live in Williamsville, who was stopping in Buffalo from her hometown in Michigan to Boston, where she now lives. She was travelling with her dog and wanted to eat outside so she wouldn't have to leave the pooch in her car. She also wanted to be fairly close to a Thruway exit/entrance. Although I've been to The Irishman several times, it was always in, or close to, winter, so there was no patio then, but I remembered seeing a review on the Bill Rapaport Restaurant Guide that said The Irishman had a patio (thank you, Bill!) [You're welcome!], so called to see if a small dog would be OK. It was, so we met there. They don't take reservations for the patio, although they do for the restaurant proper, and we had to wait about 40 minutes for a table. We each had a glass of wine at a non-dining section of the patio while we were waiting. There was a vocalist and small band playing—loudly—so it was not a place for quiet conversation, but the group was quite good, and it was interesting to watch all the people walking by on Main St., some with their dogs, which my friend's tiny 13-lb. dog had to, of course, bark greetings to. For dinner, I had shepherd's pie made, as it should be, with lamb. It was very good. My friend had pan-seared scallops on top of a boxty potato cake. She also reported her meal to be very good. A sign said they have Irish music on Friday and Saturday nights. I may return for that (and the food) while it's still summer."

[3/09] "Our daughter and grandson were visiting Buffalo from Phoenix for a long weekend and, since fish fries are nearly unheard of in Arizona, she wanted to have one while "home". Friends had recommended the fish and chips at The Irishman, so we went there on Friday night, 3/13. To start, several of us had seafood chowder, described as made with clams and shrimp. Unfortunately, it had hardly any visible bits of clam and only two or three tiny shrimp per bowl. Most importantly, it was bland and flavorless, It could have used salt, pepper, or other spices, not to mention more clams and shrimp. I also had to ask for crackers and bread to go with the soup. The crackers came quickly, but I had to ask for bread a second time. Our server said it was still in the oven. When it arrived, it had definitely not been baking in the oven—maybe being defrosted and reheated, because it was barely warm when it arrived. The fish and chips were OK, but nothing I would recommend."

[11/07] "Six of us went to The Irishman last night, Saturday 11/17. One couple had dined there several times, but the rest of us had not been there before. It's in the former Montana Mills bakery, which was under the same ownership until the company was sold to Krispy Kreme Doughnuts. The owner is a native of Ireland. The menu consists of numerous Irish pub-type items plus American bar food like chicken wings and nachos, albeit with an Irish twist, as well as more "upscale" dinners, including steaks, seafood, pork chops, and rack of lamb. To start, three diners chose "Irish" onion soup, just like French onion soup, but made with Guinness stout. Two members of our group had Caesar salad, which supposedly originated in Tijuana, Mexico, not Ireland but, in any case, was said to be excellent. I had a mixed green salad, with house white French dressing, which was very good. My wife and a friend had "emigrant's corned beef and cabbage" which, as the menu name implies, isn't a native Irish dish, but was "borrowed" by 19th-century Irish immigrants in NYC from their eastern European neighbors, as a substitute for Irish bacon, which we now call Canadian bacon. Served with colcannon potatoes, this dish was reported to be very good. Another friend and I had shepherd's pie, made, as it should be, with lamb. Delicious. The last two members of our party had "small plates" as mains—"lamb lollies"—small lamb chops with potato boxty for one, lobster cakes for the other. All the food was very good, as was the service. The only disappointment was the bread, which was basic, store-bought Italian...nothing special or Irish about it. Since the owner started with a successful bakery specializing in breads, you would expect better. Our friends tell us the restaurant has a very good fish fry (fish and chips) on Fridays. Janice Okun gave The Irishman 3 stars in her Gusto review a few weeks ago. We will definitely return."

[JoM, 2/11] said: "We attended a birthday dinner at the Irishman this week with a group of six. As this is an Irish pub, the drinks of the evening were mainly Guinness (and an occasional glass of water). My girlfriend and I started with bowls of the potato leek soup, which was thick and had great flavor. A few others at the table tried the French onion soup made with Guinness. I didn't try it personally, but it went over well with the people who did. For our entrees, we ordered the Reuben sandwich and the Buffalo salmon dinner. The Reuben was served on marble rye, and the meat was delicious. It was accompanied by French fries that were just OK. The Buffalo salmon was a very large piece of fish served with potatoes and mixed veggies. The Buffalo sauce had a good kick to it, and there was plenty to bring home for lunch the next day. Several people at the table ordered the fish-and-chips dinner. The fish was beer battered in Guinness and looked overcooked. However, I was told the color was due to the Guinness, and the fish was perfectly moist on the inside and delicious. Everyone seemed to enjoy the fish and chips. One of our friends also ordered an order of chicken wings, and they looked and smelled good. They were plump wings with a decent amount of sauce covering them. Overall, the meal was very good, and I would recommend."

[LMK, 8/09] said: "My husband and I decided to try out this pub last night around 9 P.M. We decided to eat outdoors; inside, although very traditional and cozy, smelled strongly of bleach and floor cleaner. I ordered the chicken and pretzel sandwich, smothered with Havarti cheese. The chicken was cooked superbly and was moist and very hot, although I couldn't appreciate it, since the 'Irishman mustard' dressing included in the sandwich was so full of horseradish (and wasn't mentioned so on the menu description; otherwise I would have asked for another dressing). The pretzel bread did not taste like a pretzel—it seemed like they just formed white bread into a pretzel. The sandwich came with the pub fries, which were excellent. My husband ordered the 'award-winning' shepherd pie featured on the menu. The lamb and vegetables in the dish were soft and flavorful, but the entire dish as a whole lacked seasoning. It needed salt and pepper, but none was provided. With two fountain drinks and two entrees, our bill came to about $29, excluding tip. Service was OK, but we attributed that to the time of night we came. All in all, we were unimpressed by the Irishman, but we are willing to come back during more normal dinner hours to give it another try."

[ECB, 6/09] said: "My wife and I went back to the Irishman for the fourth or fifth time last week. Our experiences have been a bit spotty, but the service and atmosphere have always been good and most of the food excellent, so we've persevered. This time around, we ordered the pub fries appetizer with their marvelous demi-glace. We had them hold the cheese, which we've found unnecessary, given the quality of the fries and sauce. We both followed with their onion soup, which we've had mixed experiences with. On two of our trips, I've found it disappointingly bland, and, this time around, my wife found it a little bitter for her liking. When it is good, it is quite good, but it has been hit or miss. For dinner, she got the pork tenderloin, and I opted for the steak with mushroom sauce. Both were served with mashed potatoes and asparagus. The main courses were good, though my steak was undercooked. I don't mind rare, so it wasn't that big a problem, but they've consistently served me rare (soft, cold, red center) when I've asked for medium rare (warm, firm, red center) every time I've ordered steak or a steak sandwich. Otherwise, it was wonderful, particularly the mushroom sauce. The asparagus was good, but the potatoes were bland. They at least needed a little sauce. We finished off with coffee and dessert. Both my peanut-butter pie and her strawberry cheesecake were excellent (but a little large)."

[PDy, 3/09] said: "Our lunch was two days after St. Patrick's Day, so perhaps the kitchen staff was worn out and supplies were low. The pub ambiance is quite authentic, but the luncheon food leaves something to be desired. In particular, it is difficult to find key ingredients in salads and soups, especially the costlier ones—seafood, cheeses, and even apples. The spinach salad was well sprinkled with nuts (which, oddly enough, might be considered an expensive ingredient), but the fontina cheese promised in the menu came in one piece about 3" x 1/2" rather than more generously distributed throughout in cubes. The kitchen must have run out of apples, with only about four l/16th-inch slices found around the generous mound of fresh spinach. The underspiced mushroom soup had minutely shredded mushrooms in a cream/white sauce that had the flavor of evaporated milk. Most restaurants would prepare such a soup with a handful of identifiable mushrooms on top, so the diner would be able to distinquish the food-processed, brown, tiny, mushroom bits from any other ground edible. The waitress with the British/Irish accent was pleasant but a little too anxious to remove plates with food still in them. (There was plenty of room on the table, so overcrowded place settings were not an issue.)"

[AMT, 12/08] said: "On Saturday 12/27, my partner, a friend, and I had dinner at the Irishman. Being fans of Irish food and having had a take-out version of the menu floating around the house for some time, we'd long anticipated trying this restaurant. We arrived at the appointed time and were seated quickly. The atmosphere was good, and the server was friendly and fairly efficient. Here's where our opinions begin to diverge. For appetizers, my partner and I ordered the Guinness onion soup, I ordered the seafood cakes, and our friend ordered an arugula pizza. The onion soup was lukewarm, weak, and on the bland side, requiring the addition of salt. There was too much cheese for my partner's taste, and I felt the "crouton" in the broth was very much a stale, off-tasting piece of bread. I'm not sure we were supposed to be able to taste the Guinness in the soup (we didn't), but it was not the hearty, flavorful soup we'd hoped for. The pizza appetizer was fairly uninspired: wilted arugula leaves on a very thin crust (think tortilla), drizzled with some tasty balsamic vinegar. It was supposed to have goat cheese, but, if there was any cheese at all, it was a miniscule amount. The version of the menu we have at home lists lobster cakes, yet at the restaurant they're billed as seafood cakes and according to the server contain shrimp, scallops, and crab. The seafood cakes were served with a remoulade sauce and a side of field greens with a light oil vinaigrette. These were a delight! They were perfectly fried, very tasty, and the remoulade sauce was very good. Given how good they were, I'd have been that much happier if they were all lobster! Though bread baskets were mentioned in other reviews of this restaurant, we did not receive one, so perhaps they've been eliminated. On to the entrees: My partner ordered the sirloin steak with a whiskey cream sauce with mashed potatoes and a vegetable (zucchini and yellow squash). I ordered a panko-and-almond-encrusted chicken breast with boxty potato and the vegetable, and our friend ordered the shepherd's pie. My partner ordered the steak medium, and it was served nearly raw. We sent it back, and it was returned to the table rare and missing the few slices that had been cut from it, thus now a smaller piece of meat. My partner said the steak had no seasoning whatsoever and that the whiskey cream sauce was too thick, not flavorful, and may have contained nuts (she couldn't tell). In her words, this was "an insult to a good piece of meat" and an incredible disappointment. Our friend liked his shepherd's pie well enough but felt the potatoes had been skimped on and that there could have been more meat. My partner and I both tried his dish and additionally felt that it was too soupy and not really a shepherd's pie but more of an Irish stew. Since when is shepherd's pie tomato-based with only a decorative squirt of potatoes from a pastry bag instead of a solid layer? Our friend was OK with the dish, but if either of us had ordered it we'd have been pretty disappointed. The panko/almond-crusted chicken breast was delicious. Again, fried to perfection, the crust was tasty and the chicken was tender. The potato was also nicely fried; however, I learned that I'm not a fan of boxty potato (perhaps it was the egg in them, but I also detected a hint of...nutmeg?). Bottom line: We were disappointed by the inconsistent quality and felt it was a bit overpriced for the value. However, the sauté cook should be commended, because the seafood cakes, chicken breast, and boxty potato were all very good. It's unlikely we'll return to the Irishman anytime soon, and, if we're looking for shepherd's pie or other traditional Irish fare, we'll stick with the Shannon Pub."

[LGr, 10/08] said: "This past Friday, my husband and I dined at the Irishman Pub and Eatery for the first time. After passing the restaurant for quite some time now, I was very excited to finally have the chance to eat there. The restaurant was not too busy for being a Friday night, and we were seated right away. The restaurant felt very cozy inside, and the aromas from everyone's food smelled delicious. Our waitress was very friendly and brought us our drinks and a basket of bread quickly. I have to mention the bread, since someone described it to be "store bought Italian" in a previous review. It was homemade and delicious. The first basket of bread we ate was cold, however; the second basket we were served was warm. I had the Shepherd's Pie, which tasted fantastic. The presentation, on the other hand, was horrible. It looked as if the cook squirted the mashed potatoes out of a pastry bag in the design of something you would find in a litter box. I used my fork to redistribute the potatoes and then enjoyed the meal thoroughly. My husband had the Guinness beer-batter fish-fry. It was gigantic! The fish was crispy on the outside and moist on the inside. I am not a fan of fried fish, but I would definitely order that for myself. My husband's only complaint was that the plate was too small for the portion they gave him. We finished our meal by sharing an Irish coffee, which is coffee with Jameson, brown sugar, and whipped cream. All in all, I fell in love with this restaurant. The price was a little steep for us, considering we are both students, but it was well worth it. I cannot wait for my father to visit, so we can take him there."

[NH, 6/08] said: "My husband and I decided to finally try the Irishman Pub and Eatery, and what a treat it was. Very nice decor inside, with sturdy tables and chairs. I started out with the Irish Onion Soup recommended by the waitress. It was fabulous. Not salty like most, almost with a sweet taste. Best I've ever had. My husband had the loaded fries, which were served with a bowl of gravy. Very good. The fries are fresh cut and cooked with the skins on, which always gives them a great taste. I had the steak sandwich on ciabatta bread. It was thinly sliced steak with spinach and roasted red peppers. I had provolone cheese added, which was a wonderful combo. My husband had the corned beef and cabbage served with colcannon potatoes. He said it was excellent and so much he couldn't finish it all. The place is much higher upscale than I expected; the service was excellent, the food was great, and I would go back again."

[AFN, 1/08] said: "I've been back to The Irishman Pub for lunch twice since having dinner there with my husband and friends in November. For both lunches, a friend and I had the delicious Guinness Onion Soup, then split a Reuben sandwich. The Reubens are huge, so half of one is plenty, especially after the soup. The French fries that come with the sandwich are among the best I've ever had—made from real, fresh potatoes, not the frozen, pre-packaged variety."

[KI, 12/07] said: "Recently my family and I ate at the Irishman Pub and Eatery. From start to finish, this place was fantastic. There was a total of 6 of us dining. 3 of us had the Shepherd's Pie, which was excellent. Also ordered was the chicken-breast sandwich and the Emigrants Corn Beef, a traditional Irish dish that was very tasty as well. We had the pub nachos, which were very good. The atmosphere was perfect: calm and inviting. Our waiter was absolutely the best: He was attentive and friendly. Zero complaints; this place is quality and comfort. We would go back again in a heartbeat."
---
L'Isola d'Oro.
4690 Camp Rd.
(at Queen's Ln./Howard Rd., west of Roundtree, south of Athol Springs, east of Mt. Vernon and Locksley Park),
Town of Hamburg.
646-5752.
Italian.

[1/10] Given 3½ (out of 4) pennies by Joan Barone McDonald, Buffalo News "Cheap Eats" restaurant reviewer.

[GMK] says:

[9/11] "When I last wrote about this place, I mentioned I had never tried their wings and pizza. Since then, we have. Their NY-style personal pizza is nothing special, but their Sicilian is what I remember from being a little girl downstate: thick, bready, a vinegary sauce; very good. Their wings, however, are out of this world. They are plump, crisp, juicy, and loaded with a no-frills sauce (remember those?) that is hot without being painful and tasty. We now order wings every time we go, to split. I would highly recommend their wings. We do also like their fish fry, and their Zuppa di Peschi is good, too. Just wanted to update, since we've been happy with their wings."

[3/10] "It's hard for me to write a review for this place, although we've been going for years. I want to say, as a downstate transplant, that this is the best and most authentic Sicilian food I've encountered in Western New York, but so many of their dishes are mediocre at best. It's such a complete hit and miss, I'm hesitant to say 'please go!', but, when the food is good, it'll knock your socks off. For example, the veal and chicken marsala are bland, with a canned taste to the sauce, but the eggplant rollatini and the chicken Margarita (with eggplant, ham, and cheese, in a sherry sauce) are delicious. It's hard to believe they came from the same kitchen. And the Chicken Alla l'Isola d'Oro is a favorite—picture Cordon Bleu filled with capicola and onions in addition to ham and cheese. The calamari appetizer (now a staple everywhere) is floured (not breaded) and cooked to perfection. My six-year-old, reading over my shoulder, wants to say again how fantastic the calamari is. So, it's hard for me to say 'go!', but I will return again and again, and try new things, risking the occasional bland dish in the hopes for another Chicken Alla l'Isola d'Oro. So far, the baked specialties seem to be best. The homemade canolli, however, are always fantastic. They're made fresh and on the spot, and are delicious. They are, however, authentic, which means they relies on the quality of the ricotta for their flavor, and not on flavorings and chocolate. They do have pizza and wings, but we're not the type to order that when there's so much else to choose from. They have a small kids menu, and chocolate milk comes topped with whipped cream, which makes our 6-year-old glow. Service, unlike food, is consistent and is always friendly and pleasant and quick, which is a good thing."
---
[

] The Italian Fisherman.
61 Lakeside Dr.
(on Chautauqua Lake,
at the foot of Main St./Rt. 430
just before it makes a right turn to become Center St./Rt. 430),
Village of Bemus Point (Town of Ellery, southern Chautauqua County).
386-7000.
Open only during the summer season, typically mid-May – mid-September.

Home of the Bemus Bay Pops summer concerts.

Bill says:


[5/22/15, 7/1/15, & 7/5/15] The new season brings some small changes to the Classico Gourmet menu (there is also a more informal Water Grill menu), but I'm happy to report that the food and service are as good as always. In May, MER and I dined with about 8 others, but we all got separate checks as requested, with no problems. MER and I split the caprese, which is no longer as huge as it used to be, but is still larger than most (about 6 tomato-mozzarella-basil slices), and very good. MER had the braised, Malbec-glazed, short ribs with couscous; she thought that the ribs were excellent, if a bit fatty. I had the Island Mahi-Mahi: citrus-seasoned with a mango salsa that was a bit on the spicy side, two slices of grilled pineapple, and coconut rice that helped calm the heat. Just before the Fourth, MER, our daughter, her three children, and I had dinner: For appetizers, they had shrimp cocktail and fried green tomatoes, and I had a field green salad. Two of the kids had mac and cheese from the children's menu; the third had the Bucket of (homemade meat)Balls with parmesan cheese and marinara sauce, which he loved. MER had the short ribs again, I had the Honey Curry Sea Bass with grilled asparagus and sauteed spinach, and our daughter had the Tapas Treo. The sea bass and short ribs were very good. The Treo is three small portions of items on the menu, varying daily. Tonight it was filet, ravioli, and salmon with coconut shrimp, accompanied by excellent green beans. We also had dessert: A huge, "family-style" carrot cake and an individual portion of vanilla cheesecake. Everyone was happy with their meals. After the Fourth, MER, our son, and I had dinner here on a Sunday (at one of the few good restaurants in southern Chautauqua County to be open on Sundays!). I had Papa's Shrimp and Crab Pomodoro: about a half-dozen Panko-breaded shrimp surrounding spaghetti with chopped-up crabmeat, in a garlic-butter sauce; it was OK, but a bit on the dry side. Our son had the filet mignon, which he also thought could have used a bit of sauce to moisten it. And MER had the caprese with chicken (our son and I also had capreses as appetizers). With drinks and tax, before tip, our meals averaged just under $48 per person.


[7/3/14 & 7/4/14] This is the kind of restaurant that Buffalo needs on its waterfront—high-quality, informal, a beautiful lakeside view, lakeside service to those arriving on water, and entertainment on their Floating Stage! (I am raising their ranking to 2 stars.) Unfortunately for Buffalo, this restaurant is in Chautauqua County (not Erie), and the beautiful lakeside view is of Chautauqua Lake (not Erie). We were here for dinner two nights in a row during the Independence Day weekend, in the upstairs, "Classico Gourmet" part of the restaurant. The first night was with a party of 4 adults, 2 kids, and a toddler; the second with 9 adults, 6 kids, and the toddler. Hot loaves of Italian bread with an oil-and-herb dipping sauce are brought to the table. For appetizers the first night, the table shared a platter of Gourmet Meat-A-Balls, which consists of 3 each of 4 different kinds of meatballs: "spicy Italian sausage and fennel with basil pomodoro, ginger mango pork with sweet and spicy Thai chili, Buffalo chicken with gorgonzola, and peppered bacon Kobe with…plum sauce"; all those who partook thought that they were excellent. The second night, 4 of us shared the Oysters Portofino ("a bakers dozen of fresh shucked US Gulf Coast farm raised oysters…roasted with…garlic, butter, romano and parmesan cheeses"); this was good, but not wonderful, though we did finish them all! Main courses included Key West Shrimp and Scallops (3 shrimp and 3 large scallops, served with lemon-garlica-spinach risotto and asparagus), Papa's Shrimp and Crab Pomodoro ("butterflied parmesan crusted shrimp with…sautéed garlic, onions, basil and…tomatoes tossed i angel hair pasta…with Maine lump crab meat"), Chicken and Artichokes (a huge bowl of "chicken breast and artichoke hearts sautéed in garlic, olive oil, crushed Italian plum tomatoes and black olives…in a light tomato sauce over linguine"), a 12-oz. New York Strip Steak with string beans and mashed potatoes, Chicken Giuseppe ("fire roasted chicken breast toppped with caprino cheese, sun dried tomatoes, sautéed mushrooms,…with a lemon butter sauce"), the Koa Daniel surf-and-turf sandwich ("Kona rubbed sliced filet mignon and fresh Main [sic] lobster tails…with…prosciutto, gruyere cheese, lettuce, tomato, and garli-lemon aioli served on a…croissant…with parmesan truffle fried")—I must say that this was the most impressive-looking dish, with the lobster tail nearly standing upright on top of the filet—Island Mahi-Mahi ("Citrus seasoned…with a mango salsa and…grilled pineapple served over coconut rice"), and Lola's Lobster Ravioli. The kids, ordering from the "Little Pasta Pals Menu" for those 10 and under (hidden on the inside of the 4-page, newspaper-like menu), had chicken fingers, pasta with meatballs, and mac-and-cheese; each comes with fruit and pudding. Those of us who ordered entrees were entitled to soup or salad. One of us had the Signature Fisherman Chowder, a Manhattan-style chowder of "pomodoro tomatoes and herbs simmered with shrimp, tilapia, mahi-mahi, pancetta, and pecorino-romano cheese", which was declared not to be sufficiently "fishy"; the others had salads: One night, I had a Fresh Field Greens (mostly romaine, with a couple of grape tomatoes, lots of fresh mushroom slices, and black and kalamata olives), which was served in a too-small dish with not enough balsamic vinaigrette; another night, I had a Caesar Kale Salad, which was much better, but had more romaine than kale. I can only report in detail on my Key West Shrimp and Scallops (first night) and Lola's Lobster Ravioli (second night): The shrimp and scallops were very good, but the risotto was overly garlicky and peppery, and more like a thick sludge than a light risotto. But taken in small portions, it was good, and I definitely enjoyed my meal. The ravioli dish was impressive: about 8 multi-colored, lobster-filled ravioli surrounding a single, huge, cheese-filled raviolo (the only appropriate term here!), and a small,crispy, fried lobster tail; it was excellent. MER loved her Chicken and Artichokes, and the others seemed very happy with their meals. Service by Sarah (first night) and Sabrina (second night) was excellent. With drinks and tax (before tip and with no dessert, which we skipped, and including the kids' meals), our meals averaged just over $36/person. ("Gluten-free items are available on request", according to the menu.) Now, if only I can persuade them to open a branch on the downtown waterfront in Buffalo! Templeton Landing take note!

[8/3/13] A party of 8 had dinner at the Classico Gourmet (upstairs) section of The Italian Fisherman just before the Michael Israel benefit performance (on their Floating Stage) for Hospice Chautauqua. For appetizers, the table shared Gourmet Meat-A-Balls (4 styles of homemade meatballs: spicy, Italian sacusage and fennel with basil pomodor; ginger mango pork with sweet an dspicy Thai chili; Buffalo chicken with gorgonzola; and peppered bacon Kobe with plum sauce) and Deazer's Fried Green Tomatoes (in a garlic-parmesan lemon seasoning, served with a Cajun ranch dip); those who partook thought them all excellent. The entrees included filet mignon, Salmon Giuseppe ("Norwegian salmon topped with goat cheese, sauteed mushrooms, sundried tomatoes and finished wiht a lemon butter basil sauce served over a tri-colored Israeli couscous and quinoa blend"; this was my entree, and it was delicious!), linguine with mushrooms and Alfredo sauce, Lola's Lobster Ravioli ("Lemon-Sage Maine Lobster tail surrounded by homemade raviolis [sic; "ravioli" is already a plural!] filled with lobster and sun-dried tomato with ricotta, then drizzled with a fresh lemon butter basil sauce"), and the Italian Tapas Treo (3 smaller servings of entrees in one dish; this night's Treo included a filet mignon preparation, a salmon preparation, and a pasta preparation, all of which differed from the menu's versions). Everyone thought that their meals were excellent, as was the service by Samantha. (And, to make the evening even more memorable, Michael Israel was seated at the table next to us and walked over to give MER a drawing of Lucille Ball that he had just sketched for her on a bread plate!) With drinks and tax, before tip, our meals averaged a bit over $56 per person.

[7/22/13] MER and I had dinner at the Classico Gourmet section on a Monday evening. We were seated outside on their covered porch overlooking Chautauqua Lake and their Floating Stage (where rehearsals for Chautauqua Lake Voices (an American Idol-like competition) were going on. We were given a small loaf of warm French bread with a dish of oil and herbs. I began with an appetizer-sized Caesar salad (romaine hearts and kale, in a creamy lemon-parmesan dressing, with garlic focaccia croutons, shaved parmesan, and lemon zest); it was good, but there was way too much dressing. For her main course, MER had Chicken Isabella: roasted, boneless, seasoned chicken breast, grilled shrimp, fresh mozzarella, grape tomatoes, and arugula in a lemon-balsamic vinaigrette. I had Seafood Sacchettini: This was a sort of creamy cioppino, with shrimp, scallops, mussels, pancetta, and house-made sacchettini (pasta purses) that were stuffed with fontina cheese, in a sun-dried-tomato cream sauce. Both dishes were excellent. With drinks and tax (before tip), our meals averaged about $38 per person.

[7/4/13] Despite our bad experience here a few years ago, [MER] has been eating here on a regular basis, primarily because she attends the Bemus Bay Pops concerts. For the Fourth of July concert this year, we decided to have dinner before the concert with our extended family, 12 of us in all, including 4 grandchildren ranging in age from 2 months to 8 years and one out-of-town friend (so, really, there were only 11 meals, not counting the infant). Part of the problem that we had had in our previous experience was due to "the" restaurant really being two separate restaurants: The WaterGrill (downstairs, on Chautauqua lake, and very informal) and Classico Gourmet (upstairs, indoors, and more upscale). They have separate kitchens, and never the twain shall meet. This was not overly clear on our earlier visit, and is only moderately clearer now that the two parts have separate names. But the two menus are printed on separate pages of the same physical document, which is still very confusing. This time, we ate at WaterGrill. [MER] began with a caprese: 5 large slices of tomato, 5 thick slices of mozzarella, and 4 or 5 basil leaves in a balsamic vinaigrette, with kalamata olives (which [MER] dislikes and ignored); this is really an entree that she had as an appetizer, so she shared some of it with others at the table. For her main course, she had a burger that she thought was absolutely delicious. Our son also had the burger, but hated it: Whereas [MER] thought that hers was moist, our son thought that his was greasy. For my main course, I opted for the caprese with an add-on of salmon; the salmon was very good, and the combination was delicious. Others had Kobe sliders, Caesar salad with chicken breast, Godfather Sangies (baguette with Genoa salami, Smith's ham, capocola, provolone, fried eggplant, giardinara, roasted red peppers, greens, and chipotle mustard), Southern Chicken BLT (marinated grilled chicken breast, applewood smoked bacon, goat cheese, fried green tomatoes, and spicy, homemade, Cajun ranch), and 3 kids' meals (2 chicken fingers and 1 plain pasta). For dessert, 8 of us(!) shared the Carrot Corlione [sic] cake, which was described by our waitress as about the size of our 5-year-old grandson's head. To prove it, she invited him to help her bring it out, which he loved. It was not only that large, but also very good. The meals (including the kids' meals, drinks, and tax, but before tip) averaged just under $30 per person.

[8/09] A few days after dining here and writing the glowing review below, MER, my 13-year-old son, and I returned (on Monday, 8/10/09) with four out-of-town guests: former neighbors of ours and their two children, ages 10 and 15. We were looking forward to another wonderful experience, but it was not to be. When you check in at the host's station, you are asked if you know about the "two menus". Well, actually, there's only one menu, and it has 4 pages, printed on newsprint (it's available in PDF from their website as 4 separate documents). The front page has the menu from which we had ordered before. The back page has a "deli on the deck" menu that has much more informal (and kid-friendly) offerings. After being seated outside on what I called the "deck" in my review below, the hostess came over to us and sternly informed us that we could not mix and match meals from the two menus: The front page with adult-friendly cuisine is only for the upper deck (where we were) and the back page with kid-friendly cuisine is only for the lower deck. Needless to say, we were disappointed by this turn of events, but decided to try to make the most of it and reviewed the "deli" menu to see if there was anything we adults might want so that the kids would be happy. (It was highly unlikely that they would find anything to their liking on the adult-friendly menu!) But just as we decided we were ready to move downstairs, the hostess informed us that in fact only a very few items from the deli menu were available in any case. They suggested that we stay upstairs (using the more expensive menu) and that the kids might like the Italian Nachos (Italian pasta chips, asiago cream cheese sauce, Italian sausage, kalamata olives, green onions, banana peppers, and six blend Italian cheeses, according to the menu). Fat chance! Then they suggested that the kids could order from the kids menu, but that was clearly marked "10 years & under", which only applied to one of the kids. We decided to leave. Now, if the restaurant had been busy (it wasn't; it was a Monday night, somewhat on the late side for dinner, with plenty of empty tables and no one waiting to get in), I might understand their need to stick to their rules. But, if I were the manager, I would have offered to bend the rules on this one occasion. As it happened, we left unhappy and went to the Village Casino down the road, where we had a perhaps less wonderful dinner, but a fully enjoyable time. I really find it quite incomprehensible that a restaurant would let 7 guests leave unhappy because of a rather silly rule about which foods can be eaten in which locations. Actually, I find it rather incomprehensible that they have such a rule in the first place.

[8/09] Deanna Scott, General Manager of the Italian Fisherman, responded to the above review as follows (her response is unedited, but I have interpolated a few comments): "Dear Bill: We appreciate your feedback and comments regarding your recent dining experience at our restaurant. It sounds like from your review, there is some confusion how our restaurant is designed in catering to our guests. We do offer two different types of dining experiences for our customers, in which our restaurant is equipped with our main level dining room and side patio for our full dinner menu,consisting of gourmet pastas, steaks, variety of seafood etc., which you are familiar with. We also have our waterfront deck level and menu that consists of gourmet burgers, salads, sandwiches' [sic], seafood and lighter pasta dishes. It is a very family friendly menu, not just an extensive children's menu. We actually have two separate kitchens on each level, with two separate staffs, computer systems, attire and atmosphere. We have designed our menu in our newspaper format for our guests to have something to take with them. It allows them to have access to our summer events, located in the center sections, along with our menu information about our entire establishment. Your second visit to our establishment happen [sic] to be shortly after a severe storm in our area [This is correct—Bill] and for our staff's safety we chose to close our outdoor kitchen due to lightning and weather warnings. [But we were not told that that was the reason for the limited menu.] We then were only able to accommodate our guests with a limited menu on our lower level. We do apologize if you were incorrectly informed of the situation. My manager on staff did offer to allow your 14 year olds our 10 and under menu because of the innconvience [sic], I believe you refused the offer. [Not quite; it was never made clear that our 13- and 15-year-olds could order from that menu, even when we pointed out their ages to the hostess.] Our full dinner menu should have been more than accommodating for your younger guests dining with you. [Well, it wasn't; surely the customers are the ones to decide what they would like to eat, not the hostess or waiter.] We have some great meals that are even wonderful to share for the smaller appetites. We are always willing to accommodate our guests [Except for this time.] and give suggestions for what you are looking for. Our establishment is unique, in the sense, we basically have two restaurants in one. [Perhaps, but, in that case, merely asking whether customers are "familiar" with the two menus is insufficient; you should point out that there are two restaurants.] We have designed our restaurant to give more options to our summer visitors, hoping they will have time to visit both levels of dining during their time in town. Unfortunately, due to unexpected weather conditions, we were not able to offer you our waterfront deck 'al fresco' dining. We are sorry you had to travel down the road to experience an inadequate meal. [It wasn't exactly "inadequate". We did enjoy it, though it wasn't at the gourmet level.] The Italian Fisherman takes extreme pride in creating a unique and memorable experience for our guests. [You certainly succeeded at doing that!] We do hope you have the opportunity to come back and visit us again, where our staff can show you why we have been in business for 27 years. Again, we thank you for your comments. Please feel free to contact us anytime."

[8/09] Somehow, I had never been here before, though I had passed it many times; I guess I always thought it was just burger-fish fry-sandwich joint. It is that, but much more. MER, two friends from out of town, a friend who is a local, and I came here on a beautiful Wednesday evening without reservations. Nonetheless, we were able to get seating on their deck, with a gorgeous view of the sunset over Chautauqua Lake. Two of us began with caprese salads: $15, but enough for two people each. Two of us had a mixed green salad, which was quite nice. And the fifth person had a mini-Caesar salad. For entrees, I had their Italian Tapas Treo, which changes nightly; tonight, it consisted of an apricot-chipotle-mustard mahi mahi (tapas-sized at about 2"x3"), a filet Giuseppe (filet mignon topped with caprino cheese, sun-dried tomatoes, and mushrooms, in a lemon-butter-basil sauce, also tapas-sized), 3 coconut shrimp skewers with spicy Thai sauce (that was the third item of the "treo"), and a serving of green beans almondine, each in their own section of a plate divided into 4 equal-sized sections. The shrimp was the most successful, and were I to have chosen only one dish (with hindsight) from the three, I would have gone with them. The mahi mahi was my second favorite, and the filet was very tasty, but a bit too well done. MER had a filet mignon, ordered medium, accompanied by the green beans almondine and a mashed sweet potato. Part of the filet was medium-to-well done; the rest was medium-to-medium-rare; she ranked it below the filets at La Scala and Scallion Bistro. One guest had chicken Isabella: roasted boneless chicken breast topped with grilled shrimp, mozzarella, tomatoes, and arugula, and tossed in olive oil and balsamic glaze, with fresh lemon; she was pleased enough to take the leftovers home. She and one of the other guests who also had the filet opted for garlic mashed potatoes. Another guest had shrimp Antonio: shrimp sauteed in garlic olive oil and plum tomatoes in a "light spicy" tomato sauce over angel hair pasta; he liked it, but found it spicier than he expected. Our waiter (David) kindly offered to add more shrimp or plain tomato sauce to cut down on the spiciness, though our friend declined. I'll mention here that David was an excellent waiter. We opted to take our desserts home: A lemon layer cake, a cheesecake with strawberries, and a tiramasu. The desserts were exquisite, but huge: Each could easily have served at least two people, if not three. The bill, with wine and tip, came to around $400 for the five of us, so our dining experience was not inexpensive, though cheaper options are available. Given its location, variety, and quality of food, I'm sure we'll be back. Regularly scheduled entertainment is provided during the summer season at their floating dock; check their website for schedules.
[JoM, 8/17/14] said: "I dined with a group of 6 for a late lunch on 8/8/2014. I was excited to visit this restaurant after reading many positive reviews on this site. I completely agree with Bill on his comments that Buffalo needs a place like this on its waterfront. The closest comparison would be Templeton Landing, but, as many reviews have indicated, that restaurant leaves much to be desired. The Italian Fisherman is a fun place with tons of outdoor or indoor seating with excellent views of Chautauqua Lake and the floating stage just out back of the restaurant. On our visit, we were seated on the side patio just off the main dining room. It was a late lunch, and we already had dinner plans, so I decided to have a bowl of the New England clam chowder as my entree. It was served with oyster crackers; the soup was creamy, with a generous portion of potatoes and clams. I thought it was very good; two other people in our party had the soup and also thought that it was very good. Others in our party tried the hamburger, seared scallop sliders, and a Caesar salad. Everyone enjoyed their meals, although I did hear that the burger was on the sloppy side. Prices seemed a little high for what we ate, but you might be paying a little extra for the patio and views of the lake. Service was attentive and professional. I assume that this would be the place to be on a Friday or Saturday night in the summer, with the floating stage out back. Overall, we enjoyed our experience, and I look forward to returning."
---
Italian Village Restaurant.
• Facebook page
6354 Transit Rd.
(on the northern border of Depew,
between Rehm Rd. and Cloverleaf Dr./Pleasant View Dr.),
Village of Depew (Town of Cheektowaga)
634-1804.
Italian.

Recenty re-opened in new location.

[GOw, 1/11/14] says: "The Italian Village Restaurant has recently [re-]opened in a strip plaza on Transit, just south of Pleasantview. We were thinking a Friday fish fry last night, but red sauce was calling. We called ahead from the parking lot, because it appeared to be pretty busy. Good thing, because we were able to secure a reservation for 45 minutes later. We were greeted by the owner; he had a thick, Italian accent, which was a foreshadowing of things to come. The space appears to have been updated, because we have been here a few times in its former versions. We had no preconceived notions and were looking forward to finding a new go-to place for good, home-cooked Italian within a couple miles of home. We may have found it, with some improvents needed. I'm not sure when they opened, but pretty sure that they are brand new, maybe a few weeks. They are still ironing out some issues with inexperienced, young servers. All were willing to be helpful and tried their best. We started with an Oregon Pinot Noir ($32). Very nice; brought to the table uncorked. I figured that the server did not know how to use a corkscrew; not a huge deal. She never told us the specials until we asked, and did not bring any bread until half the wine was gone. Warm, soft rolls were brought with a garlicky EVOO dipping sauce. We often opt for appetizers and split a meal, but tonight we just ordered 2 entrees. J stuck with her go-to dish, eggplant parm with a side of linguine. I also enjoyed an old standard, veal marsala. The red sauce was deliciously sweet and very good. The marsala sauce was good, with a nice amount of mushrooms. Veal was tender. The sides of pasta were lukewarm, but the eggplant and veal dishes were piping hot. Not sure what that says about the kitchen. We also asked if the pasta was made in-house; server was not sure. We really want to like this place and will return. It shows real promise, and with some fine tuning could be excellent. Dinner with tax and tip was just south of 90 bucks."

Reviews of its earlier incarnation in Amherst/"Greater" Williamsville:

[JKl, 1/24/13] said: "Thanks again for all the information you provided about the restaurants that offer private dining. It was much appreciated. For a family dinner, a family member ended up reserving the back dining/banquet room of the Italian Village on Wehrle, where they let diners order off the regular dinner menus and gave checks out by table. I ordered the tortellini alfredo and added chicken breast, although that was not an option on the menu. Although served a huge portion, the sauce was generally flavorless and was quite watery. I also tried one of their meatballs and found it to be bland and mushy, not really cooked to my liking. The decor is somewhat dated and definitely had the feel of a place the 'old timers' would go because it's habit and they've been going for years. There are better, prettier, and more updated places to enjoy Italian food in Buffalo. We won't return here."

[MTe, 5/11] said: "The food was a mixed bag in terms of quality (bruschetta and eggplant parm were good, chicken francese and pasta with garlic and oil were terrible), but, coupled with high prices and poor service, this is a place I would never return to. The dinners (about $16 each) include salad (bland, iceberg) or spaghetti. It seems like for this price they could include both or provide a simple vegetable. The chicken francese was 2 heavily battered cutlets in a pool of yellow liquid that tasted like margarine—and that's it! The pasta dishes included nothing except the pasta, for a price only slightly lower. Granted, the portions were very large, but it would have been nice to have some side dishes. Service was really poor—they never came to fill water, did not completely clear dishes, and reached over me several times to serve or clear, so that I had to lean away fearing a big dish or fork would fall on me. Several times, we smelled cigarette smoke. All in all, not a good experience at all."

[MER], [SLD], and I ate here [12/03]. They liked it. I found it to be acceptable, but nothing special. [MER] loved her French onion soup, declaring it the best she had ever had. Salads were iceberg lettuce; I had a not very interesting balsamic vinaigrette with mine. For my main course, I had Fish Florentine: haddock in a white-wine cream sauce with spinach and mozzarella; it was OK, but nothing to rave about. Both Carmine's and Linguine's have better food and more interesting menus.
---
Home | Intro | What's

| Contributors | Ratings Key | Catering | Cuisines | Locations | Outdoors | Waterfront |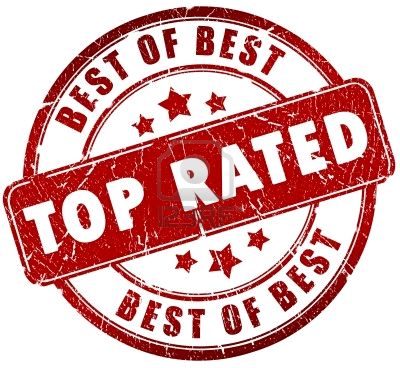 | Send a Review
---
Copyright © 1999–2015 by William J. Rapaport (rapaport@buffalo.edu)
http://www.cse.buffalo.edu/restaurant.guide/listi.html-20150715