Home | Intro | What's

| Contributors | Ratings Key | Catering | Cuisines | Locations | Outdoors | Waterfront |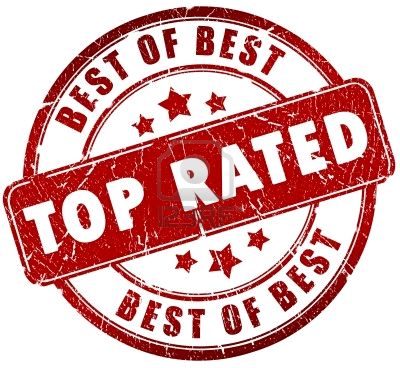 | Send a Review
---
Alphabetical Listing of Restaurants: L
Last Update: Friday, 4 September 2015
Note:

or

material is highlighted
---
NOTE:
Restaurants beginning with "Le" or "La"
—when that word means "the"—
are listed as if that definite article were not there
(just as it would be in English; restaurants beginning with "The" are not listed under "T"!).
So, e.g., "La Nova Pizzeria & Wings" is listed under "N", and La Fleur is listed under "F".
HOWEVER:
Restaurants beginning with "La"
where "La" is part of a proper name (as in "La Porta's Pizzeria" or "LaPort's Pine Restaurant")
or where it does not mean "the" (as in "La Tee Da")
are listed on this page.
But, for the sake of convenience, "Le" and "La" restaurants are indexed here, with links to their listings.
---
Index:
La Fleur (Chautauqua County/Chautauqua-Mayville)
La Galera Mexican Restaurant (Niagara County/Niagara Falls, NY)
(Bob & John's) La Hacienda (North Buffalo)
La Hacienda Brighton (Tonawanda/Brighton)
La Hacienda of New York (Niagara County/Niagara Falls, NY)
La Nova Pizzeria (Amherst/"Greater" Williamsville & Buffalo/West Side)
La Pizza Club (North Buffalo/Hertel Ave.)
LaPort's Pine Restaurant (Niagara County/Lockport)
La Porta's Pizzeria (Amherst/"Greater" Williamsville)
La Rosa Pizzeria (& Peppino's Burritos)
(Amherst/UB North Campus, Clarence/Harris Hill-Eastern Hills Mall,
& Niagara County/Niagara Falls-Fashion Outlets)
La Scala Restaurant (Chautauqua County/Fluvanna)
La Tee Da (Buffalo/Allentown-Elmwood Village)
Lagerhaus 95 (Buffalo/Cobblestone-Old First Ward)
Lagniappes (Buffalo/West Side)
Lake Effect Diner (Buffalo/University District)
Lake Effect Ice Cream (Niagara County/Lockport)
Lake View Corner Store & Pizzeria (Hamburg/Lake View-Pinehurst)
(Johnny J's) Lancaster Pizzeria (Lancaster)
Lancaster's Broadway Deli (Lancaster)
[

] Landmark Restaurant (Chautauqua County/Downtown Jamestown)
Langdon Hall Country House Hotel & Spa (Canada/Cambridge-Preston)
LaPort's Pine Restaurant (Niagara County/Lockport)
Larkin Filling Station (Buffalo/East Side)
Lebro's (Amherst/Getzville)
Lee's Barbecue (Buffalo/Humboldt Park)
The Left Bank (Buffalo/West Side)
Legends on the Niagara (Canada/Niagara Falls, ON)
Lenox Grill (Buffalo/Delaware District)
Leonardi's Pizzeria (Amherst/Eggertsville-Grover Cleveland Terr.)
Lexi's Kitchen (Buffalo/Elmwood Village)
Libation Station (Amherst/"Greater" Williamsville)
Liberty Hound (Buffalo/Downtown Waterfront)
Lily's Tea Room (Orleans County/Shelby)
Ling Ling Chinese Restaurant (Tonawanda/Kenmore Northwest)
Linger Longer Cafe (Cattaraugus County/Allegany)
[

] Linguine's Italian Restaurant (Lancaster/Bowmansville)
Little Caesar's (Chautauqua County/Lakewood)
Liv (Canada/Niagara-on-the-Lake/Glendale)


Lloyd Taco Truck (variable locations)


(Statler City) Lobby Bar (Downtown Buffalo)
The Lodge (Downtown Buffalo)
Ristorante Lombardo (North Buffalo/Hertel Ave.)
Lone Star Fajita (North Buffalo/Hertel Ave.)
LongHorn Steakhouse (Orchard Park/Windom)
Lou's Restaurant (Niagara County/North Tonawanda)
Loughran's Bar & Restaurant (Amherst/Snyder)
Lovejoy Pizza (Buffalo/East Side–Bailey-Lovejoy & Allentown)
Lucia's on the Lake (Hamburg/Athol Springs)
Lucy Ethiopian Cuisine and Variety Store (Buffalo/Black Rock)
Luigi's Pizza & Catering (Amherst/Swormville)
Lumber City Pizza Co. (Niagara County/North Tonawanda)
Lunetta's (Buffalo/North Buffalo-Hertel Ave. & Cheektowaga/Cleve Hill-Maryvale)

---
Key:
All phone numbers are in area code 716, unless otherwise indicated.
All locations are in Erie County, unless otherwise indicated.
---
La Tee Da.
206 Allen St.
(west of Elmwood Ave.,
east of Mariner St.,
Allentown/Elmwood Village red section (City of Buffalo).
881-4500.
In the location of the former Cybele's.

Online reservations available via OpenTable.com.

[WHN] says:

[6/28/15] "Friday night, we had dinner on the covered patio at La Tee Da. We ordered one of the $15 bottles of wine from their list. We shared a house salad of mixed greens, cucumbers, tomatoes, and red onion. G wanted to try their pear salad dressing, and I wanted white balsamic, so we asked for both and were given two small containers on the side. The salads were good, but there was a lot of brown lettuce, so it must have come straight from a bag and had not been sorted; I hope it was washed! For her main course, G had four-cheese risotto (asiago, parmesan, Romano, and some other cheese that I've forgotten) with spinach. She said that it was excellent, but it was a huge portion, so there was a lot left to take home. For my main course, I had sautéed chicken cutlet, with spaghetti in tomato sauce on the side; it was excellent. For dessert, we shared a dish of salted caramel gelato. I'm not sure if it was made in house, but it was delicious. With coffee, our dinner cost slightly less than $100, including tax, but before tip."

[6/22/14] "G and I returned to La Tee Da for dinner on Friday night, 6/20. We were seated on their covered, partly enclosed, outdoor patio, which has heaters that weren't needed on a beautiful, almost-summer night. Looking over the wine list, the first thing I noticed was that there are a number of bottles priced at $15, perhaps a trend started by Tappo. We ordered a bottle of Montepulciano d'Abruzzo, and our server, Lindsay, asked which one we wanted, pointing out that the Casal Thaulero was $15 and another was $45. I hadn't noticed that there were two Montepulciano d'Abruzzos; we went with the $15 bottle. We shared a house salad ($8) of mixed greens, cucumbers, and tomatoes, with a white balsamic vinaigrette. (Note that the menu says that there is a $5 charge for dishes that are divided in the kitchen, so we did it ourselves. Lindsay asked if we wanted an extra plate, but we didn't need one.) For her main course, G had pesto pasta with grilled chicken ($20) and a side order of the vegetable of the day ($4), grilled zucchini. I had grilled halibut ($24) in lemon butter, with roasted red potatoes and zucchini. We were too full for dessert but had coffee ($3), regular for me and decaf for G, which were served in French presses. The meal and service were excellent."

[6/2/13] "G and I returned to La Tee Da on Friday, 5/31. We sat on their covered patio, which is open for the summer season. Despite a temperature in the 80s, it was not hot, at least where we were seated at the edge of the covered portion. Later in the evening, as the temperature went down, it was very cool; in fact, people at a nearby table asked for blankets. I had a house salad to start, which was disappointing at best: Some of the lettuce was brown, and there were way too many raw red onions. G had only a main course: scallops in what was described as a thick, rich, cream sauce, topped by spinach and bread crumbs. The sauce was not particularly thick or rich, but she enjoyed it anyway. I had spaghetti Bolognese, which was very good. With a bottle of Sangiovese, our dinner was about $65 before tip. Service was excellent. Despite some shortcomings, it's a nice place to visit on a summer evening."

[6/12] "G and I had dinner at La Tee Da on Saturday night, 6/16/12; it was my first time there. We sat in their covered patio area, next to a very large group of women attending a bridal or baby shower. We asked if we could have a different table, thinking that a group of 18 or 20 people might impede our service (it didn't; the service was very good), but were told that all the tables were committed. First, we were served fresh Italian bread with olive oil for dipping, and Greek yogurt and ricotta with chives for spreading. (G asked what it was, because we couldn't identify it.) To start, G ordered a salad of mixed greens with an assortment of ingredients, including artichokes, in a lemon vinaigrette; except there were no artichokes. Instead, there was shaved fennel, without explanation. I had a house salad with the same lemon vinaigrette. Both salads were good, despite the missing artichokes. For her main course, G ordered one of her favorite Italian dishes, spaghetti bolognese. There was plenty of meat, but the sauce was thin and watery, as though the pasta had not been properly drained or the sauce had not simmered long enough to cook down. I had chicken cutlet, sauteed Milanese-style, with a thin coating of bread crumbs, with a side of spaghetti in meat sauce. We also ordered sides of asparagus and sauteed spinach. The asparagus was essentially tasteless and could have used either some olive oil or butter to liven it up. The spinach had a very strong garlic flavor, which G thought came from using jarred garlic rather than fresh. With dinner, we had a $35 bottle of Montepulciano d'Abruzzo. Oddly, my entree included a choice of salads, while G's (more expensive) dinner did not. We skipped dessert, but had coffee. Our dinner cost about $100, with tax, but before tip. Not the best meal we've ever had, but not the worst either. We would go back."

[APMu, 5/12] said that, after being told to leave Allen Street Hardware Cafe, they went to La Tee Da, where "you can get a table just for drinking wine and chat, stay as long as you want to stay, get the table whenever you arrive, all this regardless of how much you spend. Great variety of wines, better than Hardware, live music, and great fresh food (not like Hardware's gumbo, which caused food poisoning to three of my friends a couple of months ago!!!)."

[EP, 7/11] said: "Recently I re-visited the La-Tee-Da restaurant. The place has changed due to weather issues, and understandably so. Gone I must admit is some of the charm, with the restaurant installing a large, tent-like roof over the entire eating area. It was more intimate before. Our food was good, and served in generous proportions. However, there was one glowing error: the amount of staff. The restaurant was filled with approx. 20-some tables, but only 4 servers. The amount of time we waited between wine refills and general checking on the tables was too long. Other tables, based on the other patrons' facial reactions, seemed to mirror the same frustrations. The waitstaff did their best, but could not correctly handle a 'full' house. It's a shame when this happens, because it takes away from the whole eating experience. I enjoy this restaurant and hope they will rectify this issue."

[TNe, 5/11] said: "I noticed La Tee Da had not been reviewed in a while, so I wanted to give an update. I regularly visit the restaurant and was just there on Friday, 4/29/2011. Well, the restaurant is better than ever. The menu seemed to have been tightened a little, streamlined maybe, and the food was exceptional. The service was attentive and friendly. It really does have a home-type feel. Adam was our server, and he couldn't have been nicer or more genuine. The complimentary breads were varied and delicious—home baked and incredible. Served with olive oil and hummus. Out of this world. For starters, we ordered the Eggplant Wings and the Spinach Balls. Both were the best we have ever had at La Tee Da. I think they have perfected the recipes. The eggplant wings were smaller and crisper, with no stringiness or chewiness—perfect. The Spinach Balls were crispy outside, soft and flavorful inside. The tomato sauce served with them was so rich and flavorful. Both are winners. We both opted for pasta. My friend got the Vegan Caponata, and I ordered the Pesto. Both sauces were unique and flavorful. Rich with flavors that come from simmering. The pesto sauce was very complex—it had roasted garlic and some intense flavors. It was best I have ever eaten. We both marveled at the richness of the sauces. There was no room for dessert, but I am sure it was wonderful. The only thing missing was the late owner, Mary Tomaselli, the warm and loving woman who enchanted the restaurant. However, Mary would be elated at the glorious state of the restaurant, its staff, and the delectable food. She would be proud and pleased. Everyone needs to take a return trip to La Tee Da. In my opinion, it has the best ambiance in Buffalo."

[EP, 9/09] said: "On a recent Saturday night, our family decided to have dinner to celebrate a great summer season. We chose La-Tee-Da. What a wonderful evening. The patio is so relaxing, along with a great three-piece band providing beautiful background music while dining. Our meal was great, as well. I had the seafood combo over pasta, while family members had the lasagna, salmon, scallop dish, and tuna. All two thumbs up. Service was provided both by the main server as well as her helpers. What a great gem we have in Buffalo!"

[HLe, 7/09], of Corvallis, OR, said: "I was a Saturday-night guest of some friends at La Tee Da in Buffalo. Our host was well known to the owner and her family. We were a party of fourteen or sixteen at two tables outside. We were there for a family reunion: members from old Buffalo, Texas, Oregon, and Philly. The meal was brought out in eight courses; we were served by Lindsay, and the evening was just wonderful. Service, food, Italian charm. I dunno what all the items were called, but here are some of them: cheese-stuffed yellow peppers; hot and spicy sausage balls; specialty cheeses in a salad with tomatoes, herbs, spices; salmon; chicken tenders. The deserts we had were lemon-coconut-frosted white cake and a rich, deep, chocolate-mousse cake. The entire evening was most memorable. I will remember a wonderful night in a nifty east-coast eatery."

[ECB, 9/08] said: "My wife and I went here for one of our rare grown-up nights out and had a wonderful time. We were directed by sign to the patio in the back, which was friendly, inviting, and a perfect complement to the perfect weather. We started out with the strawberry gazpacho soup and then both had salads, trying the prosciutto-wrapped figs and poached-pear salads. Everything was superb. My wife got the spicy chicken sausage for her main course and was quite pleased, while I was blown away by my braised short ribs. The Asian-spiced barbecue sauce was wonderful, the ribs tender, and it was served with butternut squash, fried potatoes, and broccoli rabe. The latter isn't a favorite of mine, but they did well in cutting down the bitterness. For dessert, she got the flourless chocolate soufflé, and I had the local peach crisp, both of which were excellent, as was the accompanying coffee. A wonderful time, and well worth the money."

[JEV, 8/08] said: "You will be pleasantly surprised when you visit this establishment, another hidden little gem in the heart of Allentown. Upon arriving, we were directed to the courtyard in the back of the restaurant. There is a bar there, so we sat down to have a pre-dinner cocktail. During our meal, Mary (the owner) comes over to chat with us. I have never been in a restaurant where the owner and employees make you feel like you are in their own home; it was a refreshing change. The salads are wonderful (not too big, not too small), and may I suggest the lasagna for an entree. It is out of this world, if you like your sauce a wee bit on the sweeter side. The wine list is also excellent. For a Wednesday night, the courtyard was full (Carolyn Williams was singing, which added to the outstanding ambience). To add to the great atmosphere, when we were just lounging at our table a little too long, Mary asked us if she could buy us a round of Lemon Kisses at the bar, which was the nice way of telling us she needed the table; very classy. If you want to get out and try a new restaurant, I highly recommend La Tee Da."

[AMB, 7/08] said: "Last night, we had a very lovely evening at La Tee Da on Allen St. The restaurant was closed inside, but a sign pointed us to the patio in back, where there was some live classical music and a full and pretty patio. They were very accommodating, seating us despite the fact that it was crowded, and we did not have a reservation, before we had even finished a glass of wine at the bar. I had started with a salad ("La Garbage") that was full of tasty things (shrimp, hard cooked eggs, garbanzo beans), and we had the mahi-mahi and a pasta with sausage for dinner (both very good). There was a little bottle of bubbles on the table to add some fun! The nicest touch were the fleece shawls on the back of all the chairs, in case you get chilly during dinner (I wish every restaurant did that, even inside!)."

[PT, 6/08] said: "I never thought of going to La Tee Da, because the name reminds me of La Te Da, a cabaret restaurant in Key West that features transvestite performers (not that there's anything wrong with that, as Jerry Seinfeld used to say). Anyway, there were no female impersonators performing here, just Italian music playing in the background. When I dined with my daughter, my son, and his girlfriend, we ate on the outdoor patio, which was quite pleasant on a nice, summery evening. The food was very good, from the fresh bread with garlicky hummus to dessert. We shared a crispy-crust pizza as an appetizer. For my entree, I had grilled cod with rice. My son and his friend had parmesan lasagna, which they said was delicious. My daughter had sausage over penne pasta. All the food was very good food, and the service was fine, too."

[NSM, 1/08] said: "Thank you for your website. I came across it while searching for new restaurant ideas. But I do want to respond to a posting regarding La Tee Da on Allen St. My husband and I have two small children, and we don't get out very much, but we love La Tee Da. We had reservations to celebrate our 5th anniversary in August 2006 at Mother's. We had friends rave about the patio at La Tee Da on Allen and stopped in for drinks on the patio before our reservations. We fell in love with the patio and the bartender (owner's son in law)! Nice wine selection, and he had good advice for novices. They treated us like family, said to come back for dessert after dinner, and wished us well as we left for Mother's. After being seated at Mother's, no one came to even give us a menu for 10 minutes. My husband and I looked at each other and bolted back to La Tee Da. Upon walking back into La Tee Da and telling Mary what happened, they set us up at the bar inside, because they were packed. We had an amazing meal, and the service was great. The salads are particularly fantastic. That night, Paul Safi (the "Singing Bartender") was singing and has since performed at the BPO. We got up and danced on the patio, while Paul serenaded us. Never would you have thought that in Buffalo on an August evening could you find such romance. We returned for New Year's Eve 2006 dinner and were not disappointed. The restaurant is a real family operation, but classy and interesting menu choices. Mary is a delight. Highly recommend this gem in Allentown."

[MDZ, 10/07] said: "My partner and I ate here on a warm Saturday night in October. We entered onto an outdoor patio with a great atmosphere: live Italian music, cozy/romantic lighting, and a nice wine and beer bar. Despite our 7pm reservation, though, we weren't seated until 7:45. No apology. Another 15 minutes after getting to our table—stuffed with bread, water, and wine—we had to ask to see a server. The creamy goat cheese salad was overpowering, with a lot of an unknown strong root put over the top of it. As an entree, I had the pasta with crumbled spinach ball (Nana Nonia's?), which was hearty, but not spectacular. My partner had the cod with basmati rice, which—while cooked well—was also underwhelming and lacking flavor. At no point were we asked how our meals were, and not surprisingly we had to ask for our check after being finished for some time. Looking around throughout the meal, it seemed other tables were having better luck, but I wouldn't take the chance again with La Tee Da."

[CW, 10/05] said: "This new restaurant (opened October 4, 2005, in the old Cybele's space adjoining Rust Belt Books) is the brainchild of former Cybele's chef Mary Tomasullo (a.k.a. The Beanstalk). Its initial menu featured locally made Gondola pasta, homemade red sauce, and excellent, crispy pizzas, as well as more upscale entrees, and a full array of desserts. No liquor license yet; uncorking fee is $5. Looking forward to more."
---
Lagerhaus 95.
• Facebook page
95 Perry St.
(at the southwest corner with Mississippi St.,
south of the I-190 Niagara Thruway),
just south of Downtown Buffalo),
Cobblestone District/Old First Ward (City of Buffalo).
200-1798.
[WHN] says:

[2/11/15] "Upon seeing [HPK]'s review of 716 Food and Sport, I felt the need to provide a review of Lagerhaus 95 and a non-review of 716. We were also going to the Fleetwood Mac concert at FNC on Saturday, 1/31, so I tried to make a reservation at 716, but was told that they only took reservations for 6 or more, but would be taking online reservations for smaller groups in about a week. Later, I tried to book online, but it wasn't working yet. When it started working, there were no tables available. I foolishly thought that we could go without a reservation and wait, but when we arrived at 5:30 for the 8 P.M. concert, we were told that there were 61 tables ahead of us. So we walked a few blocks to Lagerhaus 95, which was also mobbed. We were told that the wait was about 35 minutes, so we had wine from the bar and waited. It might have been a few minutes more than 35, but we were seated reasonably close to the 35-minute mark. We wanted to get something relatively fast, so we both ordered beef on weck. The food was very good; the service was excellent, given the huge crowd waiting to eat and drink. It was not our first time at Lagerhaus and won't be our last. We will probably not try to get into 716, even with a reservation."

[3/29/13] "We've been to Lagerhaus 95 a few times in the last few months, and decided to return on Wednesday, 3/27/13. A couple of weeks ago, they had an ad in Gusto that said that they had a new menu, new management, new decor, and enclosed, heated patio. We didn't think much had changed visibly, but it will be nice to have an outdoor area come summer. One thing that has changed is that the wine list has shrunk considerably to 4 or 5 whites and 4 or 5 reds by the glass. But, as our server had said on a previous visit, it is a beer hall. This time, G had a salad, and I had a pulled-pork sandwich with apple slaw and Cajun fries. Both were good, and the service was fine. There was a large crowd at the bar and more tables occupied than on earlier visits, so probably more people have discovered Lagerhaus 95 since the Sabres have returned to play. With 3 glasses of wine between us, our light meal was $20 before tip, with a $20 Living Social voucher; or $30, including the $10 cost of the voucher."

[11/15/12] "Last night, 11/14, we went to Lagerhaus 95 for a light dinner. It's a nice place for a casual meal. Despite the name's focus on beer, they have a nice, by-the-glass, wine list; even a German Spatburgunder (Pinot Noir), which I've never seen on a restaurant wine list. Also, they had Müller-Thurgau, another German grape, but this one was from Northern Italy, and Grüner Veltliner from Austria, as well as Rieslings. Of course, there's an extensive list of German and other beers. We both had potato-and-leek soup and a glass of Grüner Veltliner. The potato-leek soup was creamy, hot, and excellent, with rye croutons on top. G ordered a salad; she wanted to try their house-made, green-goddess dressing, which our server recommended, but was undecided between that and balsamic vinaigrette, so our server brought both, on the side. I had a roast-turkey sandwich with cranberry-orange mayonnaise and sage-cheddar cheese on a brioche roll. I thought it needed something to give it more flavor and texture, so G gave me some red onion from her salad, which was just what it needed. The house-made potato chips were crisp and very good. Later, our server brought us an extra bowl of them, along with a spicy, sriracha-based sauce. Earlier, he brought a tasting-size glass of the German Pinot Noir for me and of their Cabernet Sauvignon for G. He also turned the loud music down when we asked if he could. In summary, it was a good meal with excellent service, and we will go back. The bar was fairly busy, but there were only three tables being served while we were there. I just hope the Sabres start playing, so their business picks up."

[JAK, 5/11/13] said: "My wife and I hit Lagerhaus 95 on a whim last night. I'd been there once for a beer, but hadn't had an opportunity to try the food. Being of German heritage, I love the idea of a casual German place but without the stereotypical fare. A place with a dish called a 'Hindenburger' obviously has a sense of humor, so my hopes were high. I applaud Lagerhaus 95 for being a Cobblestone District pioneer. The area is up and coming, and well poised to take advantage of First Niagara Center events, and for events at Canalside. On a rainy Friday in May, it was decidedly quiet—a few big tables of 6+, a half-full bar, and a few tables. No rezzies needed. The space is not big, but decidedly industrial: concrete floors, glass, metal. I'm not sure why the front area is glassed off from the main dining area, but perhaps it is open in warm weather? We walked in, and a sign said to wait for seating. Wait we did. Despite a half-full (if that) restaurant, we milled about for 5 minutes waiting for acknowledgment. Even the server standing not two feet from us failed to note our presence, rather bantering with a table who just received their check. Another server bustled back and forth, and eventually came over to seat us. We walked in at 8:05 P.M.; seated at 8:10 P.M.; drink orders delivered at 8:20 P.M.; and dinner orders given: I ordered the Best of the Wurst—the house-made sausage in a pretzel roll with kraut, pickled onion, and house chips. My wife ordered the Hindenburger (no roll), which came with the chips as well, and ordered a side of fries. A full 30 minutes elapsed before the food appeared. Now, I am happy to wait for a good meal, but with a simple order in a half-filled restaurant, this seemed like an eternity. Maybe a good way to sell extra bar drinks, but not a good way to keep diners engaged. Our server was pleasant, but decidedly nonchalant in his attentiveness. When the food arrived, most was good. My wife was well pleased with her medium burger—served with their house steak sauce, cheese, and a fried egg, it had great taste and mouthfeel; no issues. I will temper my opinion on my wurst, because the server indicated that they are working on their house sausage formula. It was char grilled, which gave the casing a good flavor, but the meat itself was dry. Although I was told it was a cheese sausage, I detected no cheese at all, and the graininess of the meat was indicative of too little fat to carry the flavor. Great idea, only fair execution. The house mustard and small sides of kraut and pickled onion served to add the missing moisture to the sausage. Lagerhaus 95 has promise, but has not found its stride yet. The German connection is tenuous and should be made more prevalent to be distinctive. The beer, wine, and spirit offerings are great. I would ask them to spend more time on stressing the importance of service and hospitality (always a must in German restaurants), to warm up the space, turn out dishes faster, and refine their offerings."

[RAS, 12/11] said: "A friend and I had lunch at the recently opened Lagerhaus 95 in downtown Buffalo's Cobblestone District. 'Lagerhaus' means warehouse in German, and I suppose that it could also mean a place where lager beer is housed or served. This new restaurant is indeed located in the corner of a former warehouse turned office building, and it boasts a tremendous variety of bottled and draft beers. We enjoyed pints of draft Spaten lager and Pilsner Urquell, both served in appropriate glassware that was rinsed before our eyes, and both cost $6.00 per pint. That's a bit more than I have ever paid for beer in Buffalo, but, then, I've never been to the Blue Monk. The food menu is on both sides of one sheet of paper. We had hoped to sample the Roesti, Swiss-style, potato cakes and a selection of Spar's sausage but were told that all the items on that side of the menu (Pub Fare) were not available until 4:00 P.M. I can't imagine why a restaurant that is open for lunch makes it's only burger item, here called a Hindenburger ($12.00), only available after lunchtime. We both ordered a cup ($3.00) of the red bean, rice, and andouille sausage soup. The soup was served nice and hot, a feat that seems to elude many restaurants, and the spicy sausage gave it a bit of heat, which was welcomed on a cold, damp afternoon. Our Deutsch Rubens [sic] ($10.00 on the menu, but I later noticed that we were charged $11.00) were quite good and somewhat different from traditional Reubens. These were pastrami sandwiches with smoked bacon, beer-braised sauerkraut, Gruyere cheese, and mustard instead of the usual sauce, and served on marble rye. The sandwiches were large, generous with the ingredients, and very tasty. However, the best part of the plate were the house-made potato chips, which were piled high on and around the sandwich. These were the first restaurant chips that I have ever experienced that were totally crispy rather than soggy and greasy. I'd go back just for those chips. Among the other listings on the lunch menu are a scallop po' boy ($10.00); a grilled chicken breast on a baguette with onions, peppers, and goat cheese ($10.00), and a truffled, wild mushroom panino (I learned the 'panino'/'panini' distinction from this site) (Always happy to serve my role as an educator :-) pressed on focaccia ($9.00). My companion was disappointed to learn that the desserts, like the house burger, would not be available until later in the day. In closing, we found the staff to be efficient, helpful, and pleasant."
---
Lagniappes, or possibly NOLA
• menu
1043 West Ave.
(at Auburn Ave., between Niagara St. & Grant St.)
West Side (City of Buffalo).
578-5232
or possibly: 881-FOOD (881-3663)
[WHN, 2/3/13] informs me that Lagniappe's may now be calling themselves "NOLA" (as in New Orleans, LA; click on "NOLA", above), but their Facebook page (click on "Lagniappes", above) still says "Lagniappes".

[ShJ, 1/9/13] says: "I love your website, as does my wife. We check it out almost daily. I just wanted to let you know it looks like Lagniappes French Quarter Cafe moved to 1043 West Ave at the corner of Auburn. I do not know if it is open yet as I have not tried to call or drive by. Thanks for your great devotion."

Thanks for the kind words! I called them (at their new phone number), and was told that they are open Tues.–Sat., from 11:00 A.M.–11:00 P.M., for delivery and take-out only.

Reviews of this restaurant when it was called "Lagniappes French Quarter Cafe", located in Allentown (having already moved once before):

[NM, 3/11] says: "Last night [3/4/11], a friend and I visited the new location of Lagniappes, and I offer this review, with both positive and negative comments. We got there early and were seated right away but at a very small table in a nook, with exposed pipes under the table. I spent most of the meal untangling my legs from the pipes, and my legs are still a little sore from being in an awkward position. It seems to me that because the place was fairly empty, we should have been seated somewhere better. The new location is nice, with simple and cheerful NOLA-style decor, and it never got too noisy, even when the place filled up near the end of our meal. As of this review, they do not yet serve beer or wine, which was somewhat of a disappointment; I had water, and my friend had hot tea, which seemed overpriced at $2.00. We both decided on the jambalaya. The food arrived in a reasonable amount of time, and our eyes bugged out at the huge portions, enough to take home for another meal. We agreed that the jambalaya was pretty good, overall. I like spicy food, but I thought this meal was too hot; I was constantly mopping my bald head! I think it can be very distracting when food is super spicy—what are you trying to hide? The place was starting to fill up, so maybe I'm in the minority on this issue. The menu described the ingredients as a '…combination of Rice, Crawfish, Andouille Sausage, Chicken, and Vegetables. Smothered with Creole sauce.' I am confident that there was no crawfish in either of our jambalayas. When I brought it to the attention of our server, she just shrugged off my comment and told me it was in there. I suppose tiny bits of it might have been drowned in the massive amount of overly-spicy sauce that smothered the plate, but I don't think so. By the time we were halfway through our meal, the restaurant was full of patrons. The level of service declined dramatically, because the servers were disorganized or there were not enough of them. I had to ask several times to have my water refilled, and waited a long time for our server to do it. It took her a long time to bring us our check, and, if she had waited for just a few seconds after she brought it, I would have immediately handed her my credit card to speed the process. After waiting a long time for her to return for the credit card, we got fed up and took it to the bar—and then we waited a long time for her to give me the receipt! I have had the red beans and rice at the old location, and I recommend that item. Most of the items on the menu are very reasonably priced. There are a million ways to make jambalaya, and, for the most part, I liked this one, although it was just a bit spicy and a bit over-sauced for my taste. I would like to think that our server would have done a better job if she was more experienced or if she didn't have so many tables: not sure which was more true, maybe both. This is a new and larger location for the owner, so I will probably give it another try in a few months. I recommend that you try it as well."

[R&JS, 2/11] said: "Negative: In the strongest way! We have been meaning to visit Lagniappes for some time now and finally had the chance to eat there over the weekend. The woman that seated us was very nice and attentive. While we had made reservations, the place was only about 20% full, and, of those, two people at the bar seemed to be local, homeless folks. The décor is simple and very low budget, though common for Allentown. We were surprised that they do not serve beer or wine, though we chose to order soda; and the server, too, was very nice. I have had many trips to New Orleans and am very familiar with various Cajun and Creole dishes, so I was very happy with the menu suggestions. My wife ordered the gumbo and the crab cakes. I ordered the sample platter, which came with gumbo, white rice & beans (peas), a crab cake, and jambalaya. The gumbo came out first, and it was just OK, nothing great, though I was surprised it had no seafood in it: very odd. When the main course was served, the plate was massive, perhaps enough for three people to eat; however, volume does not make food good. The crab cake was mild and OK, again, not particularly noteworthy. The rice and beans were not what you would expect or how I have ever had it in the past; it was simply white rice with bean sauce poured all over the top, with no real seasoning. That leaves the jambalaya, which was completely inedible for a human being. This was the grossest slop I have ever tried in my life, with large cube chunks (2"x2") of something unidentifiable; overall, the food was very clumpy, dry, and overdone, as though it had been cooked too long in a microwave. It, too, had the same red bean sauce poured all over it. We were not going to eat this mess, and the waitress could tell that we did not like the meal. She was genuinely sincere in asking for our comments and, suggesting a discount, she went into the kitchen to discuss our gross food with the cook. When she returned with the bill, there was no discount; as she said, 'she was told not to give one'. All in all, we spent about $40, though we can now scratch this place off our list. We were happy just to have the check and leave quickly. I was ill the rest of the evening."

[LC, 1/08] said: "I tried the Vegetable Okra Gumbo at Lagniappes. It has a strong flavor with a bit of spice, so I was glad I ordered a cup instead of a bowl. The kitchen was out of hummus (for the Hummus Po Boy), so as a consolation prize I had the Roasted Red Pepper Po Boy. The taste was good, though the roll was a bit soggy from all of the wet ingredients. I also tried the sweet potato fries and the collard greens; both were tasty and went well with the meal. Even though I didn't get the Po Boy of my choice, the most disappointing thing about my visit to Lagniappes was that the liquid in the Magic 8 Ball was too bubbly to read."

[ECB, 1/08] says: "My brother treated my wife and me to a sampling of Lagniappes, which I've been aching to visit since I heard of its opening. He got it to go, and we all tried a little of everything, and it was all outstanding. The gumbo is the best in Buffalo, by far: dark and flavorful. The soft-shell crab po'boy with sweet-potato fries, braised short ribs, and fried oysters and crawfish were also without peer. I bemoan the fact that it is downtown, where I won't be able to make regular visits, because it is one of the best places I've eaten in Buffalo."

[MCz, 11/07] says: "New Orleans-style food. Small restaurant with limited seating (maybe a total of 8 or 10 seats?) but excellent food. Everything from po boys to jambalaya to gumbo to red beans and rice. Crawfish boil on Tuesdays. We sampled the fried okra (crispy outside, slimy inside, excellent), the red beans and rice (very good, the best I've had since my last visit to New Orleans), and a special from that day which was a shrimp, red pepper, and artichoke foccacia (or was it billed as a pizza—I forget). Everything was really tasty. Wide selection of bottled hot sauces, so you can kick it up if you'd like. No liquor license yet (maybe in the Spring, said the owner/chef). They are open late and seem to do a brisk take-out business. I can't wait to return to try more of the menu."
---
Lake Effect Diner.
3165 Main St.
(at Northrup Pl., south of the UB South Campus),
University District (City of Buffalo).
833-1952.
Same management as Dug's Dive and The Steer.

[PFL, 9/22/12] says: "In the middle of August, I ate at the Lake Effect Diner for the first time. R and I went for breakfast about 9:30 on Saturday morning. I enjoyed the best breakfast I've had outside of my home or the Original Pancake House. I ordered a sampler plate called the Blizzard Breakfast. It featured a variety of breakfast meats, including a 'homemade' sausage that was clearly not from some wholesale, frozen, sausage roll. It was lumpy and irregularly shaped, crisped with a golden brown sear, and was both savory and sweet at the same time. The other outstanding feature was the very tasty maple pancake served with maple butter. I'll be returning for this and other choice morsels over and over. Turkey sausage was also available. The service was prompt, friendly, and professional, and our server continually provided a fresh glass of ice water just before, or as I was, finishing my current glass. This kind of attention demonstrated that she was focusing on her customers and anticipating needs. She was courteous and friendly without being overly familiar and seemed to be treating all of her customers in the same way: grade A. The only minor quibble I had was in ordering toast. I asked if they can serve sourdough toast and was told yes, but that there was an additional $1 charge for that. R ordered corned beef hash and received a large portion of hash, the beef clearly having been prepared by hand and fresh; this did not come out of a food-service can. Unfortunately, it was prepared with about ¼–⅓ green bell peppers, which was not listed in the menu description. R does not eat green peppers, simply because she does not like the taste, and, even after picking out about a half cup of these, found the dish unpalatable, as the flavor had permeated the entire dish. She suggested to our server that, since it is not typical for corned beef hash to be so strongly favored with green peppers, it might be added to the menu description when next the menu is revised. Our server was both sympathetic and apologetic and offered to do whatever she could to make up for this, but R was OK with it and politely declined anything more. The place was surprisingly only about half full when we entered, but was packed an hour later when we left. The food was so good that I returned for lunch a few days later, intending to order more of those wonderful pancakes. Instead, I ended up with a very tasty cheeseburger that was, like the sausage, obviously freshly prepared at the restaurant and was not some frozen patty. This time, I sat at the counter in this dining-car-style place and enjoyed the comfortable banter taking place between the various front-of-the-house players, which did not interfere with, or distract from, the prompt, attentive service they provided to all customers. This is a place I will be returning to regularly, so long as the standards they have set remain. Good food, low cost (similar to, or lower than, typical chain eateries), and excellent service. Don't visit; I don't want to have to wait for a table."

[DaB, 9/10] said: "A classic, 24/7 diner with an extensive menu; prices are slightly higher than at similar establishments, but I found my meal to be well worth it. I ordered the haddock dinner, which includes homemade coleslaw and a choice of two sides. The haddock can be prepared in several ways, and I chose the 'blackened Cajun' option. It was incredible; coated in a mix of herbs and spices, it was crispy on the outside yet tender and flaky on the inside, served at just the right temperature. The thin, blackened crust brought to mind the 'dry rub' used on ribs at some restaurants. The coleslaw was fresh, flavorful, and creamy, coated in a zesty, poppy-seed dressing. For my sides, I chose steamed broccoli (again, fresh and delicious) and the 'griddled' macaroni and cheese, which had a delightful crust of sorts from being pressed down for several minutes on the hot griddle. It was not burnt or crunchy, but maintained the comforting creaminess that one looks for in macaroni and cheese. By the time I was finished, the plate was entirely clean. I rounded the meal off with a slice of homemade peanut-butter pie: a rich, chilled concoction with a smooth, peanut-butter taste and decadent Oreo crust, topped with a small dollop of whipped cream. Service was prompt, the staff was friendly, and the atmosphere was clean. I will definitely be returning to Lake Effect Diner."

[RDM, 11/08] said: "We tried Lake Effect Diner on Saturday for lunch. Eating out with a 3-year old and a 4-month old can be trying, but we found the staff to be super friendly to our kids. We waited at the counter for only a few minutes before a booth became available. The food was great: very flavorful. I ordered a cup of the soup of the day (navy bean and corned beef) to share with my son, only to be told a few minutes later that the soup had been burned and had a slight charred taste to it. I was asked if I still wanted it, and declined. I was glad they were honest about it, and saw them remove the soup from the specials board. My husband enjoyed a blue burger with a side of mac and cheese, which he said tasted great. My 3 year old son enjoyed a kids' breakfast plate that included bacon, sausage, toast, an egg, and a pancake. He seemed to love it and ate more than he usually does. I enjoyed the Cuban sandwich with a side of vegetables. Both were great, and I was impressed with how flavorful my side of veggies were. The onions were caramelized and gave the broccoli and peppers great flavor. We will go back!"

[BMcWS, 1/08] said: "We've visited the Lake Effect twice in the past month or so. Both visits were on weekends, and the place was not busy—so you can always count on getting a table. One of the things we like about the Lake Effect is the milk shakes. They have a long list of flavors available and say they will mix any flavors you want, as well. The milk shakes are always thick and wonderful; however, make sure you specify that you want chocolate ice cream in your chocolate shake, or they will use vanilla, and it will not taste chocolaty! Both times I ordered the Reuben. The first time, it was excellent, if not very thick. The second time, it was not good, with lots of fatty pieces in it that made it unappetizing. The fries are always wonderful here—thin and tasty. My husband enjoyed the Cuban sandwich at our last visit. The BBQ burger with cheese and onion rings on it, which our daughter had, was excellent. At our previous visit, my husband got the roast beef sandwich, which was good. Everything seems to need more sauce however—the Reuben, BBQ burger, and Cuban. The staff is young, and the crowd is from the university. The ambience is great fun. The menu is huge—they serve breakfast all day, which is tempting. They have a very interesting stuffed potato pancake we need to try next time. They also have meatloaf, turkey, and fried chicken dinners that sound great. We'll definitely be back, but I won't be ordering the Reuben again."

[ABi, 7/06] said: "Every place should be as fun to eat at as the Lake Effect. Authentic diners mean a meal experience with character, what with the pastel cushions, coat racks for each booth, and ridged, lustrously metallic edges on everything, and Buffalo's culinary link to the Eisenhower administration is a delightful setting with food to match. I got a patty melt, since I not only like them but also believe nothing says "diner" better, and was quite pleased: The bread was perfectly crunchy in its toastiness, the eponymous patty was meaty and charred just right, the cheese delivered on the "melt" part by being rightfully gooey, and the onions were tender but not so much that they lost their bite, onions al dente, I suppose. It was served alongside, of course, fries, thinly-cut, which were crisp outside and tenderly mushy in the middle. The companion got a turkey club sandwich and gave it glowing feedback. As she pointed out, the most important feature of said item is freshness, and the meat and veggies were all firm and flavorful. While I haven't tried them yet myself, the lady also raves that I simply must return to sample both their pancakes and wonderful-sounding peanut butter and jelly milkshakes, and seeing as the Lake Effect is open every single hour of the year, maybe we'll head back at 3 A.M. on Christmas, although I'd like to eat there again much sooner. Along with the agreeable food and ambience, our waitress was pleasant, attentive, and speedy with our service. We've invented a remarkable amount of great stuff, whether it be the Dodge Charger, Budweiser beer, real football, rock and jazz, Las Vegas, or supermarkets large enough to affect the tides; filling, comforting, affordable, and tasty food in a setting both perfectly functional and distinctively pleasant is a marvelous American experience, one that can be enjoyed either somewhere in Oklahoma on the erstwhile Route 66 or on Main Street next to The Steer."

Reviews from more than 10 years ago:

[ASk, 7/03] said: "We've been there around four or five times with some mixed results; there is an excellent plate with meatloaf, turkey, and, I believe, roast beef that I've enjoyed, and we've both had the burgers to good effect. Hand-cut fries were pretty good. You'll have better gravy in some other places, but worse too...at least it seems to be authentic. Not as pleased with something that should be simple—goulash. Breakfasts are fairly standard, but the bacon was excellent. Nice thick slices. Priced roughly in the $6-9 range. Service is ok—friendly, prompt, & willing."

[SMD, 5/03] said: "I've had the opportunity to visit this lovely restored diner on several occasions and have enjoyed every meal. I agree with previous review that their tuna melt is out of this world. If you're a tuna lover, don't miss it. I dined there last night with a companion and enjoyed a very large, fresh, and green chef salad, which was loaded with all sorts of chopped veggies and tomatoes. Delish! A definite cut above what many local joints try to pass off as a salad. My dining companion had the macaroni and cheese, which comes served with a slice of garlic toast. It has a nice crusty top and won raves from both of us (since my companion was nice enough to share a forkful or two with me). The Lake Effect has daily specials and a quite extensive list of homemade milkshakes. Situated near the UB Main Street campus, the crowd is an interesting mix from young to old. Don't leave without checking out the tempting desserts in the revolving display case."

[AJB, 12/02] said: "We tried the new Lake Effect Diner on Main Street near the [South] Campus; just down the street from Parkside Candy, and next door to the Steer. The restaurant is housed in an old-fashioned, genuine diner built in 1952 in Wayne, PA. It spent most of its life in PA, until the current owner bought it, transported it to Buffalo, and completely renovated it. It's a throwback to a different era—lots of stainless steel, pink & lime green. We were seated in a booth (they also have counter seating). My wife ordered a chef's salad, and my daughter had a grilled cheese. The service was very friendly & attentive. I had a tuna melt that was really amazing for a few reasons: 1. the bread used is an artisan-style bread with crunchy crust; 2. the tuna is not from a can—they serve real tuna salad made from tuna that more recently actually resembled a fish. It had an amazing flavor, and was the best tuna salad I've ever tried. The fries that accompanied the tuna melt & grilled cheese were (or at least appeared to be) hand-cut & homemade. Prices were quite reasonable. I strongly recommend this place. According to a recent Buffalo News article, the diner is/will be open 24 hours/day. I also found this article with some more helpful info: Diner Storms into Buffalo" [Editor's note: This website is no longer available.]
---
Lake Effect Ice Cream.
20 Lock St.
(at Church Alley, between N. Transit St./Rt. 78 & the Erie Canal, south of Grand St.)
City of Lockport (Niagara County).
228-6265 or 310-1064.
[RM, 8/12] says: "Head to Lockport to enjoy not only Molinaro's pizza and basic Italian but also this wonderful, homemade, ice cream. They have been making ice cream for a number of years, sold only in a few spots locally, and they opened a stand just a couple of years ago. There are a few benches to eat at, or one can walk the canal while eating. They make wild flavors, change their flavors regularly, have an avid, on-line (FB) following, which is critical if you want to know the flavors of the week, their hours, participate in polls for new flavors, and so on. Really nice to have some terrific, homemade, ice cream in WNY."
---
Lake View Corner Store & Pizzeria.
5946 Lake Shore Rd. (Rt. 5)
(at Dover Rd., between Lakeview Rd. & Pleasant Ave., north of Lake View, south of Pinehurst),
Town of Hamburg.
627-7391.
[RDM, 2/27/13] says: "This has become our weekly go-to place for takeout. They never disappoint! I usually get the chicken wings, which are classically seasoned and, dare I say, better than Duff's or Anchor Bar! We have tried several subs; pizzas with different toppings, including the three-cheese steak; the chicken fingers; the chicken wing dings; salads; poppers; mozzarella sticks; and the fried cauliflower! All are outstanding! And if you are a French fry lover, their French fries are also the best I have ever had!"
---
Lancaster's Broadway Deli.
5430 Broadway
(just east of Central Ave.),
Village of Lancaster (Town of Lancaster).
681-3100.
[1/11] Given 3½ (out of 4) pennies by Anne Neville, Buffalo News "Cheap Eats" restaurant reviewer.

[RM] says:

[8/12] "Next to Nosh Cafe, the best deli around town. They make most of their own meats; their roast beef and turkey are really excellent. It is a nice place to sit down or to take out from. They do have some rush hours where you can wait a bit, but the wait is worth it, if you get what they make fresh. Really a surprise for me, as I found it by driving by one day while hungry, but people in Lancaster know it well. A hidden jewel."

[7/12] "For those with a NY/LI culinary background, if you haven't tried Nosh, they have some excellent homemade deli and bread. For a semi-close second, the homemade deli at Lancaster's Broadway Deli is also very good."
---
[

] Landmark Restaurant.
516 W. 4th St.
(near downtown, at Monroe St.)
City of Jamestown (southern Chautauqua County).
720-5633.
In the former location of the Ironstone and Roberto's.

[Bill] says:

[5/21/15 & 7/7/15] Two more excellent meals at Landmark. On our earlier visit, MER had the grilled pork chop over sweet-potato mashed, which she thought was excellent. I had the salmon "picatta" [sic]: pan seared with lemon caper beurre blanc over tomato orzo, with large chunks of tomato; it was one of the best salmon dishes I've ever had. We shared an olive-oil lemon cake with a lemon-curd-and-raspberry sauce, which was a great way to end the meal. On our second visit, MER began with the coconut shrimp in piña colada sauce, and I began with an Italian Summer Salad: chopped mozzarella, sliced cherry tomatoes, chopped cucumber, and onion, on a bed of Romaine lettuce, with Italian dressing; both were excellent. MER's main entree was her favorite veal parm, with plenty left over for lunch later. I had the mango salmon, a perfectly cooked salmon with an ample amount of ginger-mango chutney, over sweet-pea risotto; it was delicious. With the included house salads, drinks, and tax, before tip, our meals averaged just over $34/person.

[1/26/15], [2/27/15, & [2/28/15] We have had 3 dinners in the last couple of months at Landmark, all excellent, and I am raising their ranking to a well-deserved 3 stars (on my new ranking scheme, where 3 stars now means that I have eaten here several times recently and have never (or only very rarely) been disappointed; the restaurant can be counted on to serve interesting specials and/or reliable favorites). When I lived in Jamestown in the late '70s/early '80s, almost no restaurants were open on Sundays. That has changed somewhat. But now it seems that very few are open on Mondays! On a cold, snowy, Monday evening in January, we were originally going to eat at La Scala Restaurant (up the road from our lakehouse)—closed. So we decided to try Forte, a bit further from us, all the way in downtown Jamestown, but where we have not been in a while—also closed on Sundays. So we returned to Landmark, where we had, once again, a wonderful meal. We skipped appetizers, knowing that entrees come with a salad, served family style, already dressed with (in our case) a light balsamic vinaigrette. MER had the veal with gnocchi (not yet on their online menu), which she raved over (though she thought that it had too many Greek olives). I had an evening special Tuscan salmon, with spinach, tomatoes, and artichokes, served over a creamy orzo; it was excellent. We shared a very good carrot cake for dessert. We are not unhappy that La Scala and Forte were closed—their loss. Our February dinners, alone and with friends, occurred while we were in town to help out with the 24-Hour James(Hockey)Town event at the Jamestown Savings Bank Arena, co-sponsored by Lucille Ball's Childhood Home, benefitting WCA Hospital Heart Center. Among the dishes we tried this time were the pan-seared sea bass filet, served over white truffle risotto, with a champagne beurre blanc, accompanied by tender asparagus; the Seafood Norfolk: scallops, shrimp, and haddock, baked in a lemon-buerre blanc, also with asparagus (though other sides were offered); the Beef House: a sliced-beef salad with romaine, tomatoes, bleu cheese, fried red onions, and toasted croutons; the Twin Tournedos, served with bacon bleu cheese and garlic mashed potatoes; and pot roast with root vegetables and garlic mashed potatoes. All of our meals have been uniformly excellent, as is the service and the quietly elegant ambience. With drinks and tax, our meals averaged about $35/person.

[12/27/14] MER, our 9-year-old-and-beginning-to-be-less-of-a-picky-eater granddaughter, and I had dinner here early on a Saturday evening. Re-reading my previous reviews and considering this evening's meal, I don't know why I haven't yet given them at least the one star that they truly deserve, so I'm making up for that right now. MER and our granddaughter began with the French onion soup, which had plenty of cheese and crispy bread, and which they both enjoyed. MER and I had the house salad, which (at least when served for two) comes in a large salad bowl with tongs, for sharing; it was good, if undistinguished, and had a bit too much shredded cheese and dressing for my taste. MER's veal parm was excellent, though the huge portion could easily have been cut in half. Our granddaughter asked for, and received, a plain filet mignon (prepared, at our server's suggestion, on the flattop grill so that it wouldn't be "crispy") with a side of sliced cucumbers; she ate the whole thing. I tried something new for me: an exquisite and flavorful Landmark Pasta (shrimp, scallops, langostino, and mussels over angel-hair pasta, in a delicious herb-and-garlic sauce). We took our desserts home (carrot cake and peanut-butter pie). With drinks and tax (before tip), our meals this evening averaged just over $47/person. (Overall, our meals have been averaging about $40/person here.)

[11/15/14] Dinner at Landmark on a cold, snowy, Saturday evening, with MER: I began with the heartwarming cream of crab soup, with the add-it-yourself sherry, a great way to begin my meal on this kind of night. MER began with her favorite, the fried-green-tomato Mozzarella Stack, as good as always. Salads come with the dinners, but, at an offer from our waiter, we skipped them, given our two appetizers. For our main courses, MER had the veal and gnocchi (from their new menu, not yet online): roasted-red-pepper marinara, pancetta, and gnocchi, with sauteed veal and tomato caponata; she thought that the veal was excellent, the gnocchi a bit too large, and the sauce overly "olivey". She discussed this with the waiter, who said that the chef had plans to reformulate the sauce, and he comped our desserts in compensation (which was pleasantly unexpected). My Landmark Royale (3 shrimp and 3 scallops over seafood risotto), also from the new menu, was delicious. For dessert, MER had a large and tasty, housemade, carrot cake, full of shredded carrots; I had a wonderful maple-bourbon, brown-sugar peach pie with vanilla ice cream. An excellent meal, with excellent service by Gavin. With tax and drinks, before tip, our meals averaged under $38/person (a far superior meal at a far more reasonable price than our meal the previous evening at La Scala in Fluvanna).

[9/12/14] Another good dinner at Landmark! I had the Faroe Island salmon with roasted red peppers, basil pesto, and citron risotto, accompanied by asparagus; it was very good, but could have used a bit more salt. MER had the veal parm over angel-hair pasta, which she loved; it was large enough that she brought half of it home. All entrees come with a house salad with house Italian dressing, though I asked for balsamic vinaigrette instead: The salad is undistinguished and has too many croutons for its size; it also doesn't need the shredded cheese. We shared a carrot cake for dessert. With drinks and tax, before tip, our dinners averaged about $32/person. Excellent, friendly service by Barb.

[5/15/14] Despite MER's less-than-stellar experience here earlier this year, we decided to have our anniversary dinner here, and we're very happy that we did. The restaurant is probably the most elegant in Jamestown (now that the late, lamented MacDuff's has closed), and—unlike too many new restaurants that we've been to lately—it's quiet! They have a new menu for spring-summer. I began with the cream of crab soup (something I'd not quite heard of before); it came looking overly thick (but had a good flavor), accompanied by a small, glass flask containing an amber-colored liquid. Not knowing what it was, I asked the owner (who happened to be passing by), and he told me that it was sherry! When I poured it in, both the consistency and the taste of the soup became much more palatable (a very nice touch, I thought)! MER began with an interesting variation on a caprese: a stack of two fried green tomatoes sandwiching slices of housemade mozzarella, a yellow and a red tomato, and basil; it was very good. Served along with MER's fried caprese, I had a house salad with what was supposed to be blood-orange vinaigrette but that I strongly suspect was balsamic vinaigrette; it was fine, but undistinguished. MER's main course was Veal Continental: two gigantic slices of breaded veal cutlet, with artichokes, broccoli, and mushrooms, served over spaghetti; she thought that it was excellent, and took half of it home. I had grilled halibut served over spinach, with macerated scallion and "strawberry oil". I'm not sure about the "oil" part, though there were strawberry slices; the combination was quite good, and the portion size was perfect (much smaller than MER's!). We had asked our server to take a photo of us for our anniversary. As a result, she offered us a complimentary anniversary dessert: strawberry ice-cream pie with meringue; very tasty! This is a welcome addition to the restaurants in the Jamestown area, and we'll definitely return. Our meals (with drinks and tax, before tip) averaged under $37 per person.
[MER, 1/13/14] said: "I had dinner at the Landmark with some friends. I ordered a filet mignon, medium, It arrived with a delicious baked potato, accompanied by sauteed asparagus in garlic sauce. The potato and asparagus were, however, at room temperature, and the filet was rare. After three attempts to have the filet cooked more thoroughly, I gave up and let someone else eat it. The waiter, Douglas, was sympathetic to my plight and comped my dessert and drink. Landmark is going to have to do better, although I am willing to try again."
---
Langdon Hall Country House Hotel & Spa.
1 Langdon Dr.
(south of Blair Rd. & southeast of the 401/Macdonald-Cartier Fwy.),
Preston (City of Cambridge, Waterloo Region), ON, CANADA.
1-800-268-1898 or 1-519-740-2100.
Online reservations available via OpenTable.com.

[WHN, 10/06] says: "We spent our Columbus Day/Canadian Thanksgiving weekend holiday in the Stratford, Ontario, area. Cambridge is about 30 miles east of Stratford. The Dining Room at Langdon Hall is in the main part of the hotel, which was built by one of the multi-millionaire Astors as a country retreat in the early 20th century. The 3-course, fixed price dinner (C$65) offered a choice of five appetizers, main courses, and desserts. Wine was additional, but the choices included many reasonably priced Canadian wines from the Niagara Region, Lake Erie North Shore and Pelee Island, as well as higher priced wines from France, California, etc. I had a delicious appetizer of pressed duck with tomato chutney, while my wife had a scallop and apple bisque, which she said was excellent. For the main course, I had braised Canadian lamb shank with couscous. My wife had prime rib of beef in a mushroom sauce. Both were cooked perfectly, tender and delicious. Other main course choices included roast turkey with polenta, striped bass with fingerling potatoes, and New Brunswick salmon with fennel barley risotto. For dessert, I had pumpkin creme brulee, while my wife had a chocolate tart with maple walnut ice cream. (We were told that the menu is much more extensive on non-holidays, offering both a la carte items and a choice of several tasting menus.) Since we stayed overnight, we also had breakfast the next morning—excellent eggs Benedict. I would highly recommend Langdon Hall for anyone going to Stratford Festival theatre events, or just looking for a night away."

Review from more than 10 years ago:

[MER] and I spent our honeymoon here, and returned for an anniversary a few years later, so we have fond memories of this place. The food was exquisite.
---
La Porta's Pizzeria.
485 W. Klein Rd.
(just west of Hopkins Rd., on the western edge of East Amherst),
"Greater" Williamsville (Town of Amherst).
688-7740.
[RM] says:

[8/12] "For many years, their pizza and antipasta were the ones I most enjoyed around town. While their salads and some of their hot subs are still good, the last bunch of times we have had pizza there, the dough wasn't completely cooked. I am not sure what is going on with their ovens or method of cooking a pizza, but we have stopped eating there."

Review from more than 10 years ago:

[5/00] "Still the best around. Their sauce is the closest I have found to NY sauce, though their crust is still a little too thick for my taste. When I have a choice for ordering pizza, this is where I get it from. I also like their antipasto—large salad with good meats. Try their white pizza, which I really enjoy, or their half-and-half if you are nervous."

[WHN] said:

[8/11] "I was going to make a cheddar-cheese omelette, but, when I found the eggs in the fridge were outdated, decided to get take-out, so I ordered a mini Royal sub (Italian sausage, capicola, & cheese). What I got was a full-sized, Italian-sausage sub (still no cheese, even though the online menu lists cheese as an ingredient). Also, I was charged for a full-sized sub, which is what I received, although I had ordered a mini. I didn't remember the price, but checked it later. The sub was good, nevertheless, but not what I ordered, either in size or ingredients. Part of the previously noted inconsistency. Next time, I'll go to the supermarket and buy eggs."

[5/11] "We used to get pizzas and wings from La Porta's on a regular basis for years, but stopped going there, because, as you [Bill] noted, they became very inconsistent—sometimes good to very good, other times terrible. But, since it's now the closest pizza place to home, and it got an 88% favorable rating on urbanspoon.com and a 5-star rating on citysearch.com, I decided to try it again. It was pretty good. A bit under-sauced and a little salty, but not bad. Romeo and Juliet's is better, but I didn't feel like driving there through 'rush hour' traffic (an oxymoron in the Buffalo area)."

[Bill] said:

[4/10] Perhaps we're gluttons for punishment, or perhaps we're just tired of the same old take-out restaurants that we've been using for the past 15 years, but we tried La Porta's once again: a large, NY-style cheese-&-pepperoni pizza and medium wings, ordered to be crispy. The wings were very good, though there didn't seem to be much sauce on them. The NY-style pizza was less New-Yorkish than before, but pretty good. Reviewing my reviews of La Porta's from this year, one thing stands out clearly: They are very inconsistent.

[4/10] Having enjoyed our Margherita pizza earlier this month, my son and I decided to order it again. What a disappointment! They must have had a different cook on duty: no basil, no sauce, and gobs and gobs of cheese.

[4/10] My son and I tried a couple of different pizzas this time (instead of their overly greasy regular pizza or their NY Style pizza): I had a Margherita personal-pan pizza (mozzarella, tomatoes, garlic-tomato sauce, fresh basil), which was quite good (though a bit on the greasy side). My son had a Chicken Pizza ('blue' cheese and mozzarella with diced chicken fingers); he said it wasn't as good as chicken-wing pizzas he's had elsewhere, and, in fact, he actually preferred my Margherita (even without pepperoni :-).

[2/10] So, with the previous good experience under our belts, my son and I tried another delivery from La Porta's the very next day. This time, we ordered their large pizza and 20-wings special: cheese & pepperoni pizza (not NY-style), and medium wings. The pizza was soaking in grease and nowhere near as good as the previous day's; the wings were soggy. In the future, we'll stick with NY-style if we order from La Porta's, and skip the wings.

[2/10] Having gotten bored with the otherwise OK pizzas that we get by delivery from Campobello's and Pizza Hut, my 14-year-old son requested that we try La Porta's again. So, once again, we tried their "NY style" pizza (cheese & pepperoni). I must say that it was better than I remembered, though a bit on the salty side. The crust was much crispier than last time, too. I'd now rate them more or less on a par with Zetti's.

[8/07] On the basis of [RM]'s and [HPK]'s reviews, and being a native New Yorker (i.e., New York City) who has never been very happy with the pizzas in WNY, I decided to try La Porta's. I will say up front that my taste test was unfair, because I had the pizza delivered, and lukewarm, delivered pizza is never as good as fresh, hot pizza in the pizza parlor. The taste was indeed pretty good; not as good as the late Gino's NY Pizza in Niagara Falls, NY, or Ontario's Pizza Pizza, but certainly far better than Zetti's. On the other hand, Zetti's has got the dough right; La Porta's dough is too thick and soft. (I wonder if the fact that I've now lived outside of NYC longer than I lived in it means that I've really forgotten what really good NYC pizza tastes like and that perhaps I've glorified it in my memory.)
[HPK] said:
[3/10] "We have not ordered from LaPorta's in a while for the same reasons you just posted on your website."

[8/07] In response to my [8/07] review: "You have to ask for NY style when ordering. They do not do it if you just ask for pizza. That could be the difference. Also, never use delivery with them. Always pick up—makes a huge difference. It is not exactly like NY, but it is the best I have had in 10 years being here. Their quality does slip sometimes."

[7/07] "For the first time I can say—"there is good pizza in Western NY." I am a transplant from NYC to here, and I have always been disappointed in the pizza. I tried this place last night. Wow—the closest yet. A little on the greasy side, and the crust is not just there. But—the best yet! OK, all you other New Yorkers out there—check this place out!"
---
LaPort's Pine Restaurant.
48 Pine St.
(just south of Main St.),
City of Lockport (Niagara County).
433-9756.
[SS, 11/03] says: "I've got a place for you to try sometime when you're in Lockport. They have some of the best meat dishes available. Most of their meat is local, 4H, farm-raised. So you know it is fresh. I had their turkey dinner the other day (yes, to get me ready for Thanksgiving). First came the soup: homemade beef barley. They did not skimp on the beef; delicious!! Well, they brought out my meal, and I saw it was all white meat (I'm a dark-meat person). But as soon as I put a fork-full in my mouth, the juices just flowed. Mmmmmm. I never had white meat from turkey taste so good. The stuffing was homemade, too. Just awesome!!! So I highly recommend them for any time of the day visit. Their breakfast plates are very inexpensive; 2 people can get full, and I mean full, for about 8 or 9 dollars, and that is with a beverage. Most of the meals you can watch being made right in front of you. The place makes you feel like you belong there, like you could walk in and everyone knows you. Give it a shot, and I hope you enjoy."
---
Larkin Filling Station.
745 Seneca St.
(in Larkin Square, between Hamburg St. & Smith St./N. Fillmore Ave., near downtown Buffalo)
East Side (City of Buffalo).
362-2665.
Online reservations available via OpenTable.com.

Lunches only, Mon–Fri.

[KaB, 4/7/13] says: "I had a meeting in the downtown area around the Larkin Building and thought that the Filling Station would be a good place to stop for lunch. I was a little worried that it would be busy, because we were there right at noon on a Friday. I was wrong. The restaurant had about 6 tables seated at this time. We were shown to a table immediately, and our server approached us promptly. There were a number of lunch specials, but we chose off the menu. I had the Open Faced Meatloaf Sandwich, which was intriguing because of the accompaniments of warmed potato, BBQ slaw, and cranberry nut bread. My associate chose the Four Cheese Mac and Cheese with Pork Loin. The pork loin had a spicy rub and was served with a peach glaze. My meatloaf sandwich lived up to expectations, with a crispy bread on the bottom of the plate, topped with mashed potatoes, and then the meatloaf topped with the slaw. It was a balanced dish that surprised me, given that it was a lunch entree. The mac-and-cheese was also a hit. Our server was very attentive, and we could not have had a better lunch."
---
Lebro's.
330 Campbell Blvd.
(just north of Dodge Rd.),
Getzville (Town of Amherst).
688-0404.
[WHN] says:

[5/10] "Last Friday [5/14/10], we ordered take out from Lebro's. The minestrone and New England clam chowder were very good, as was the fish fry, but I made the mistake of ordering linguine with white clam sauce. I should have known that pasta doesn't travel well. The linguine was a congealed mass of inedible paste, which ended up in the garbage. My fault for ordering it."

[6/07] "My wife and I had another very good dinner at Lebro's on Tuesday night. I had excellent veal parmesan with a side of spaghetti that was too large to finish, so I took half of it home for dinner tonight. My wife had chicken marsala that was different from any other marsala dish she's ever had—lots of onions as well as the usual mushrooms, but she said it was very good."

[9/06] "My wife and I enjoyed another very good meal at Lebro's last night (9/5/06). We both had mixed green salads with their excellent house dressing. Then I had Chicken Francaise, and she had Chicken Picatta. Both were priced at $13.95 including good, fresh bread, the salad (or soup), and a side of spaghetti (which we both chose), French fries, or a vegetable. Very good food. Very good service. Very reasonable prices. They don't take reservations, but during the week there is usually no waiting for a table."

[2/06] "We have eaten lunch and dinner at Lebro's countless times since it first opened some 15 years ago. It's always very busy and noisy, but it's a great place for a casual, reasonably priced meal. We have never had a bad experience here. The food is mostly Italian. Their pasta dishes are excellent, both those with red sauce and others, such as spaghetti carbonara and linguine with white clam sauce, etc. Their "fish fries" (also available baked or broiled), seasoned with Italian-spiced bread crumbs, are excellent. The chicken piccata, which we had on our most recent visit, is delicious. Salad or minestrone is included with all dinners. Their house salad dressing, somewhat like a tangy Caesar, is outstanding and is available by the bottle to take home. There are lunch specials every weekday, and nightly dinner specials. Besides full meals, the dinner menu offers a large selection of burgers, sandwiches, chicken fingers and wings, small portions of pasta dishes, etc. The service is good, although there can be long waits for tables on weekends. The owners, Lee and Carm, always acknowledge their regular customers and usually personally ask "how is everything?" "

[AFN, 5/10] said: "I haven't been to Lebro's in a long time, but my sister and I had lunch there on Friday, May 7th. We both decided to have simple broiled fish—haddock, I think—with ratatouille and cole slaw. What sold me on the fish was the ratatouille, which was excellent. (French fries were an option, as were fried fish and Italian baked fish.) The broiled fish was also excellent, with lemon butter, and a little paprika sprinkled on top. The cole slaw was very good, made with vinegar instead of mayonnaise, and just a hint of sugar, unlike some I've had that can be overly sweet. Although crowded at lunch time, the service was fine."

Review from more than 10 years ago:

[JPM, 9/00] says: "Good food, and pretty inexpensive. It verged on being too noisy, but their pasta sauce was tasty. They make a slightly different but excellent version of pasta carbonara."
---
Lee's Barbecue.
1269 N. Fillmore Ave.
(between Best & E. Ferry Sts.),
Humboldt Park (City of Buffalo).
896-8887.
Reviews from more than 10 years ago:

[MEL, 10/98] says: "The kind of barbecue place you just don't see much of in the Rust Belt: meaty yet tender ribs in a slummy area a few blocks north of the Science Museum. Sauce was a bit more peppery and less sweet than I personally like best, but still it was a lot better than I would expect anywhere north of Memphis."
---
The Left Bank.
511 Rhode Island St.
(at the southwest corner with Landis Pl.,
west of Richmond Ave.
& east of Chenango St.,
north of W. Utica St.
& south of Massachusetts Ave. & W. Ferry St.),
West Side (City of Buffalo).
882-3509.
[5/12] Listed as number 4 in WGRZ-TV's list of the top 10 "favorite" restaurants in WNY.

[3/12/10], [9/26/08], & [1/2/04] Given 3½ (out of 4) stars by Janice Okun, former Buffalo News restaurant reviewer.

[3/10] Listed as one of 41 "Restaurants We Love" by Buffalo Spree magazine.

[4/07] Listed as one of Buffalo's "27 Best Restaurants" by Buffalo Spree magazine.

[JoM] says:

[4/1/15] "I dined at Left Bank with my parents to celebrate a birthday, on 3/30/2015. Our reservation was for 7:00, and we were seated immediately upon checking in at the hostess stand. The restaurant was very busy for a Monday evening. We ordered a bottle of Domaine Carneros pinot noir for the table. For an appetizer, we shared the daily bruschetta, which consisted of BBQ chicken, hot peppers, and a melted cheese; it was excellent. For her entree, my mother had the pork tenderloin with chevre mashed potatoes; she was very happy with the meal. My father and I both chose the twin filet mignon beef tournadoes with mushroom ragout, prepared medium rare. When the plates arrived, both meals were cooked as ordered; the flavor profile for this meal was outstanding, with a combination of the steak, bacon slices, the mushroom ragout, and mashed potatoes. We were very impressed with the quality of this dish. We declined coffee or dessert, because everyone was full. Our service was very attentive and professional. As other reviews have noted, the noise level was quite high, and at times we found it difficult to hear each other. Overall, we had an excellent experience, and I recommend!"

[7/21/14] "Sometimes, a restaurant becomes so successful that it has a negative effect on certain aspects of its operation. If I'm out for a nice meal, I don't want to feel crammed into a small space or rushed so that the table can be turned over. I began to feel this way about Left Bank about 2 years ago and hadn't returned since. I returned for a late dinner with a group of 4 on Saturday, 7/19/2014. Our reservation was for 9:30, and, when we arrived, the hostess said that it would be a few minutes until our table would be ready. We found a spot at the crowded bar and ordered a round of drinks while we waited. After about 10 minutes, the hostess informed us that our table was ready. Since we all had had a cocktail from the bar, we decided not to have wine with dinner. To start, we ordered the daily bruschetta and the fondue for 2 to split. On this evening, the bruschetta had chicken, cheese spread, and a balsamic-vinegar reduction; this was the best bruschetta that I've had in a very long time, and my companions agreed. The fondue was a gorgonzola cheese accompanied by beef tenderloin, small pieces of focaccia, portobello fries, and spears of asparagus. Everyone was very happy with this appetizer as well; however, we did run out of fondue before finishing the dipping items. For my entree, I had the pork tenderloin with chevre mashed potatoes: The pork was sliced and served with a Grand Marnier cranberry sauce; the meal was excellent. My friend ordered a daily special of 1 large ravioli stuffed with pork tenderloin and banana peppers, served in a marinara sauce; he thought that the meal was excellent. Our 2 other friends ordered the cheese tortellini and penne all'arrabbiata. I was able to try a bite of both of their meals: I thought that the cheese tortellini were surprisingly good. They had a nice cheese/Alfredo-type sauce with bread crumbs on top, and a smokey flavor that I wouldn't have expected from the description on the menu. My friend enjoyed them as well, and she had enough to bring home for a 2nd meal. My friend thoroughly enjoyed his penne all'arrabbiata. I thought that it was OK but lacked the full-flavor profile that several of our other meals provided. We were full from our meals, and skipped dessert. Our service was very attentive and professional. I found the seating to be rather uncomfortable; by the end of our meal, I was ready to get up and walk around. I didn't feel that our meal was as rushed as I remembered from previous visits, but this could have been due to eating at a later time. Overall, we were happy with our experience, and I would return."

[LMR] said:

[12/14/12] "Went Wednesday, 12/12, with my girlfriends for my farewell dinner; I will miss you Left Bank!! I love this place; always have, always will! When I come back to Buffalo, I will come for dinner or brunch for sure! However, this visit, as far as service, was lacking big time! I have never had such poor service before in all the years that I have been coming here. For starters, my friend, who got there first, was trying to find the name that our reservation was put under. While the hostess was looking for it, two men came in, interrupted them, and they were seated right away with no reservation. When we arrived, they found the reservation under my other friend's last name; we still had to wait for a table. Approx. 5 minutes, no biggie; and then we were seated next to the two men who were seated immediately. We sat chatting for a good 20 min., when we thought, 'Isn't anyone going to come to our tableā' Finally, our waitress came to the table and apologized; she had no idea we were even seated. Huh?! We had to wait for the bread and had to tell her that we never got it; it finally came, and, after that, our waitress was so attentive that it was annoying. However, the atmosphere and good food outweighed this weird mishap of service. We ordered 2 pasta & seafood dishes: linguine with an assortment of seafood with shaved parmesan. Fabulous! My other friend ordered the pasta with chicken and pesto; it was so creamy, and came with a corkscrew-type noodle that I can't pronounce or even recall the name. I tried it; it was delicious! Large portions, too; we had no room for dessert. Our bill, with no drinks, was, with tip, $98 for 3 people. Don't let this service scare you off; it was very unusual: The food is outstanding at Left Bank!"

[11/18/12] "Went for Sunday brunch with the girls. This isn't your typical brunch; it's not a buffet. You order off the menu, but everything on the menu looks so good that it was hard to decide. Reservation was at 11:00 A.M., and the mimosas were flowing. For starters, they bring your table a basket of assorted breads. My friend and I each had a cup of their chicken-artichoke-and-banana-pepper soup. Wow, was that delicious, creamy, and so tasty: not spicy at all; tons of shredded chicken; $4 for a cup. Then I ordered the Seafood Benedict: 2 crab cakes with a poached egg and a citrus-hollandaise sauce; so good! They weren't overly large, but they were thick and full of crab meat: no filler or breadcrumbs—perfectly crunchy on the outside and so flavorful; also came with fresh fruit and home fries for $13. Ordered a side of bacon ($2); got 4 nice, big, crunchy slices! Fabulous! Friends ordered the walnut-encrusted, French toast with a cranberry Chambord and Grand Marnier sauce ($10); it was massive. They each took one whole slice home; the bread was fresh, and they both raved about it. Other girlfriend ordered the Huevos Rancheros: came in a tortilla cup with home fries; she said that it was very delicious, as well. I believe that was $12. It was amazing, as always. The Left Bank does not disappoint! There was also live music playing; that was a nice touch. Another fabulous experience at The Left Bank!"

[2/09] "Went there for dinner, Thursday 2/26, to celebrate my boyfriend's birthday; this was his first time. He loved it!! The atmosphere is so warm and rugged, with the bare brick walls and grand paintings. Very small and intimate, without being uppity or snobbish. You must make reservations; hard to get in at times, and rightfully so. The food is outstanding. My boyfriend, who is a line cook himself, was quite impressed with the quality of food we received. With our drinks came this fabulous Italian bread with a nice tomato-based dipping oil. Then we had the fried oysters and stuffed hot peppers. The fried oysters were plentiful and served with a Creole remoulade alongside a fresh salsa mix of tomatoes, corn, jalapeno, and cilantro, with just the right amount of heat to tease your tongue. The hot peppers were in a wonderful tomato sauce with cheese; they were delicious, and so soft and tender. Then came the house salads with their excellent, tart, house balsamic vinaigrette. Very fresh! Then we each chose a daily special: Boyfriend chose the blackened catfish with dirty rice with chorizo sausage, and I had the linguine with smoked salmon, scallops, crab meat, artichoke hearts, and roasted tomatoes in a butter wine sauce. It was like heaven!! We ate off each other's plates all night long, not sure which dish was the best. So fresh and cooked to perfection. Not a flaw the entire night. This restaurant is my favorite, and they have never let me down. The staff is so efficient and polite; everything was timed perfectly. Yes, for some, the price could be a bit on the high side, but it is well worth it, and the portions do not let you leave hungry. However, there are other options on the menu that please as well, such as their different foccacia dishes that are around $10 each. So you can go, enjoy the atmosphere, and not have to drop a lot of your hard-earned money. It's so well worth every penny. Perfect for that special occasion or just because. Definitely a restaurant to experience; if you try nothing else, try the Left Bank. You will not be disappointed."

[WHN] said:

[2/12] "G and I had brunch at The Left Bank on Sunday, 2/19/12, before attending the Nickel City Chef cooking challenge between the chef of M&T Bank's executive dining room and Krista van Wagner from Curly's. Neither of us had been to Left Bank for brunch, although we have both had dinner there. We started with red-pepper bisque, which I thought was very good, but G had expected it to be creamier; she liked it but didn't love it. G ordered seafood crepes with shrimp and crab, with a hollandaise sauce, accompanied by home fries and fresh fruit. I had seafood Benedict—poached eggs over crab cakes, topped by citrus Hollandaise sauce, also with home fries and fruit; after cutting into it, I discovered that there was no English muffin underneath—just pure crab. Both dishes were excellent. There was a 2-piece, jazz group (if you can use the word 'group' for two people) playing bass and guitar, at just the right volume to be heard but not be obtrusive. After we finished eating, our server apologized for ignoring us for so long. We hadn't noticed; we were just enjoying the music and the atmosphere. 3 stars for brunch, as well as dinner. As a side note, the Nickel City Chef program included appetizer 'snacks' from Sample for the audience; afterward, we were tempted to stop there for a light dinner, but were still too full from brunch."

[10/08] "We had another excellent meal at Left Bank last night, and I'm happy to report that there were no obnoxious drunks or near-fist fights, although the place was as loud as ever." [See [KT]'s review, below.]

[4/08] "We had dinner at The Left Bank on Saturday night, 4/26, with our son and daughter. To start, we shared appetizers of fried oysters with tomato and jalapeno salsa, and Creole remoulade, and a tilapia "stack" layered with wontons, bok choy, and mushrooms, and finished with an Asian vinaigrette. Both appetizers were delicious. For salads, my wife had a Caesar salad, while the rest of us had house salads with balsamic dressing and crumbled bleu cheese. The salads were excellent, too. For main courses, my wife and daughter had carrot papardella with lobster, shrimp, and crab meat in a brandy cream sauce. My wife and I have had this previously, and it is always extraordinarily tasty, although very filling. My son had an evening special—a plate-sized ravioli filled with pork tenderloin and topped by a tomato sauce. I had another evening special—lump crab meat and bay scallops with bowtie pasta in a Cajun-spiced shellfish-tomato broth. Both were excellent. We were too full for dessert, but the meal definitely rated 3 stars."

[7/07] "We returned to The Left Bank to celebrate our daughter's birthday on her annual visit to Buffalo from Phoenix. I was determined not to have their delicious carrot papardella with lobster, shrimp, and crabmeat in a creamy sauce, but had it anyway, as did my wife. For appetizers, we shared fried calamari, which was extremely tender, not overcooked at all, with a tomato dipping sauce, and very good house and Caesar salads. I thought a few of the shrimp in the pasta entree were not fresh, with a distinct iodine taste, but my wife found hers to be fine. It was Sunday night, so it was probably not the best day to order fresh seafood. Our son and daughter both had breaded eggplant with ricotta, tomatoes, basil, fresh mozzarella, and portobello mushrooms, which they thought was good, but needed something to spice up the flavor a bit. As other reviewers have noted, it is indeed very noisy, even on a Sunday night when the restaurant wasn't that busy, but that won't stop us from returning."

[2/06] "We went to The Left Bank with another couple on Saturday 2/18/06. For our previous meal here, my wife and I both had carrot papardella tossed with lobster, shrimp, and crabmeat in a brandy cream sauce ($18). I thought I should have something different, but just couldn't resist it. Neither could my wife, and, because we said it was so good, both of our friends ordered it, too. Before the main course, we shared an excellent appetizer of fried oysters ($9) with a spicy remoulade sauce, and corn and tomato salsa. The house ($4) and Caesar ($5—with or without anchovies) salads were also very good. Oddly, salads are included with the nightly specials, but not with the regular menu items. The seafood pasta was excellent—as delicious as we remembered it, with plenty of shrimp, lobster, and crab, plus julienned carrots and zucchini. The brandy cream sauce is incredibly rich, though, so there was way too much pasta for any of us to finish. However, we all managed to finish the seafood within. One member of our party wanted dessert, and ordered an apple dish with caramel topping and whipped cream, which was very good, but totally unnecessary after the main course. The service was excellent, too. Definitely worthy of 3 stars on the Rapaport scale. The wine list offers many by-the-glass choices, as well as an extensive selection of bottled wines. Note: On weekends, reservations need to be made weeks in advance to ensure getting the seating time you want."

[DJM, 6/11] said: "Here's a review I sent over during your Italy trip; must have got lost in the shuffle. Thanks again for spending such time and effort to keep a great site going! [Sorry about that, but thanks for the kind words!] First time at Left Bank. Went with the girlfriend following Thursday at the Square (6/16/11). Arrived at around 9:05 P.M., with reservations for 9:30 P.M. We were both excited when we glanced in the window before entering, as the restaurant was quite empty (excited knowing—based on breadth and depth of positive reviews—lack of customers wasn't indicative of food quality, but rather a chance to eat ASAP, as we were both quite hungry). We promptly checked in and were informed they 'weren't ready to seat us yet'. At that point, I was thinking, 'OK, they must have to clean a table; one will be ready momentarily.' Turned to the left and sat at the bar, expecting to be summoned for a table at any moment. No bartender. Several minutes pass; my girlfriend goes to the bathroom, then returns. Several moments later, the bartender appears from a back room. We were promptly served, as the bar only had a few patrons. I was impressed with the aesthetics of wood and candlelight, and they certainly have a fairly impressive offering of wine, spirits, and beer, such as what I chose to try: Christoffel Bier, a pilsner from the Netherlands. Several minutes passed; my drink is good, but, jeez, I'm hungry. I begin to think, 'Surely, it's not table preparation taking this long. They must have a set balance of servers to tables, and they want to ensure superior service. We'll be called momentarily, perhaps when a seated party departs.' Nope. Twenty minutes passed. Not a single party departed, probably because there were only a handful of diners to begin with. At precisely 9:30 P.M., we're told they can finally accommodate us. (At that point I'm feeling much like Ben Stiller's character in Meet the Parents, where he's waiting and waiting to be called to board his row on a plane, despite the entire terminal being empty, as can be seen here.) After that, things did take a turn for the better. Server was quite friendly and, for the most part, attentive (there was a stretch of time, about 5 minutes, where I had a very nearly empty beverage glass, which transitioned into another 5 minute stretch where I had a completely empty glass; all the while, I would have appreciated an inquiry into whether I wanted another drink, which I did). The food was superior to most you will find. We split the Fondue for Two; beef was flavorful and tender, while the fried mushrooms were a burst of delicious flavor. Asparagus and focaccia was, well, good; it tasted like fresh, plain asparagus and fresh, plain bread would taste when dipped in gorgonzola cheese. Thereafter, I ordered a Caesar salad with the Pasta and Seafood entree, and my girlfriend ordered the nightly pasta special: penne pasta with what looked to be a creamy blush sauce, adorned by a fried blue crab. The Caesar salad was good, but nothing special. I was expecting a whole-leaf presentation (as found elsewhere, keeping with the tradition of Caesar Cardini, the restaurateur credited with its creation). Instead, I found myself enjoying a plate of very fresh, shredded romaine, identical to that found in the house salad that came with the nightly pasta special, probably procured from, and housed in, bulk plastic bags. The dressing was tasty but nothing out of the ordinary. In all, a fresh, albeit marginal, offering. My seafood dish was incredibly flavorful; I attribute this to freshness of product and creativity of sauce (they refer to the sauce as a 'light shellfish-tomato broth with garlic, wine, olive oil, and leeks.' It was reminiscent of the slightly salty taste of the 'juice' from a freshly opened clam, combined with a watered-down version of tomato soup—yes, it did have that slightly salty taste from tomato soup—and a slight touch of garlic; it might not sound too appealing, but it certainly was delicious, particularly when considering the added element of 'pop' and light crunch, from the leeks.) I can not speak to the other dish, but it did receive nods of approval between bites. In all, Left Bank did deliver a great meal. The best meal I've had? No. Best-restaurant-in-Buffalo good (per Tripadvisor)? No. Not even close. Maybe top 15 (in my opinion). The food was very fresh. It was also very tasty, probably in large part because of the freshness and quality of ingredients used. But minor imperfections were commonplace, such as bland bread and vegetables with the fondue; marginal salad presentation; and an entree's sauce that, while very good, wasn't really the blend of skill and taste-bud-teasing suggested by its description. Similarly, the little things in service (e.g., having to wait ~20 minutes for a table; I wonder if the same issue would have presented itself if we had just walked in at 9:05 without reservations for 9:30) prevented the meal from being a 'home run'. Ultimately, I would return, and I would offer a positive review if asked by a friend or family member, but I won't be going out of my way to return in the near future."

[APM, 8/09] said: "I would like to thank you for your awesome website; I use it to plan all of my important dinners! [Thanks for the kind words!] My husband and I went to Left Bank the other night and as always had a wonderful time! We hung out at the bar and enjoyed some pre-season football while sipping on perfectly-made SoCo Manhattans—that bartender knows his stuff! Our waitress, Katie (who is the best in Buffalo), was excellent as usual—very prompt and thoughtful. She even folded my husband's napkin when he got up to use the restroom. I had the tomato, cucumber, and fresh mozzarella salad, which was perfect for a hot night. My husband dreams about the baked banana pepper appetizer and ordered it, even though it was close to 85 degrees outside. For entrees, I had the steak special, which was cooked perfectly, and my husband had the steak au poivre. He has had this entree for the last 12 times (yes, I keep track) we have eaten at Left Bank, and this was the first time he was let down. The pasta had not been drained properly, which resulted in a watery pasta. We could never complain though, becuase 1/12 is not too bad! We really enjoy it there and can't wait till next month's visit."

[KT, 9/08] said: "We went to Left Bank for dinner on 9/7. The food was excellent, as usual. The overall experience was extremely negative, however, due to terrible room acoustics coupled with a large table of drunk, obnoxious patrons. In short, a table of 4 couples was seated in the large bay window area of the restaurant. This table felt it necessary to scream and shriek at one another. It appeared that most people at the table were drunk, although they continued to be served wine and beer by the waitstaff. Several nearby tables complained to the waitstaff and host multiple times, and finally they were asked to lower their voices. Clearly, this was an imposition, because loud, sarcastic comments were made about needing to be quiet. These comments aggravated several surrounding tables, and the situation progressed to the point of men standing up and shouting at each other about "taking this outside" (with many expletives). The Left Bank's response was to simply stand between the two tables until things calmed down, with no apology to other patrons regarding the noise level or childish, drunken disturbance. Bottom line—the Left Bank appears to provide a weekend dining atmosphere akin to cage fighting or the WWF."

[DwH, 3/07] said: "Travelling to Buffalo almost weekly since February and wanted to pass along some impressions: Left Bank, like Hutch's, has brilliant food but service is only OK. Bartenders are 20-somethings and sling drinks—wine recs are truly hit or miss (whatever they have too much of is my guess). Again, great food, but..."

[BL, 1/07] said: "I remember it years ago when we went to listen to live music, and it was pretty noisy. The sound hits off those brick walls. But Sunday brunch, which is excellent, features classical music. Much more restraint there. But then that is Sunday. Thank God for quiet moments!"

Reviews from more than 10 years ago:

[MDC, 12/04] said: "We went here for dinner on Thursday, Dec. 28/06, and the restaurant was alive and packed. We had made a reservation a week in advance and had the choice of 5:15 or 8:15, so we chose 8:15. When we arrived, we were greeted very warmly and seated at a great table for two, promptly. Our server was also very nice and told us all of the specials. A very nice touch is that the specials are also printed on a sheet that is left at the table. What a great way of solving that age-old problem of, as soon as the server leaves the table, "what was that fish special again...what sauce went with what?". The wine list is well thought out, with many choices and varieties, and I can assure you that there are some delicious wines at very good prices. We really enjoyed the Marques de Riscal rioja reserva at $24. Service was very good in every aspect. But now for the down side in our review. The appetizers are far more interesting than the mains. Too much seems to be going on with the mains...too many ingredients, piled too high, and in too-large portions. The noise level in the restaurant was at a level that certainly affected the enjoyment of our evening. Many tables had groups of six or so, and it is normal that the noise level is up. But, combined with the fact that the restaurant interior is all hard surfaces with nothing to absorb the sound, the noise level becomes intrusive and you almost need to shout to have a conversation. The restaurant is obviously very successful with this formula, and we wish them all the best, but, for us, we will likely go back to Bacchus on our annual winter trip to Buffalo. It has much better sound control, and a more interesting menu." [Editor's Note: Noise may be in the ear of the hearer: I've never been to Left Bank, but, as you'll see from my review of Bacchus, I found that place to be quite noisy. I wonder if that means that Left Bank is deafening? —Bill]

[PDe, 4/04] said: "We ate here with friends April 21. The appetizers and entrees were interesting and well prepared, and everyone enjoyed the food. We had: Portabella Mushroom with Artichoke Stuffing and Port Wine Green Peppercorn Sauce; Sesame Crusted Salmon with Lobster Mashed Potatoes and Ginger Coconut Sauce; Pork Tenderloin wih Grand Marnier/Fresh Cranberry Sauce, Chevre Mashed Potatoes; Parma Prosciutto Wrapped Prawns with Polenta and Warm Grape Tomato Vinaigrette; Chopped Salad of Tomato, Cucumber, Fresh Mozzarella with Balsamic Dijon Vinaigrette; and Twin Angus Beef Tournedos with Mushroom Ragout, Smoked Bacon, and Horseradish Cheese. The desserts weren't up to the standards of the entrees—we had Oreo cheesecake and turtle torte. Possible they buy the desserts from somewhere. They didn't seem as creative as the rest of the food. Warning—we went on a Wednesday evening, and it was crowded and quite loud for most of the night. Don't go here if you're looking for a quiet dinner. Don't go without a reservation—it seems like this is the hot place to be at the moment, so you'll have a long wait without a reservation."

[MRT, 1/04] said: "Based on the earlier reviews, there must have been a change in chef and managagement at the Left Bank. I went to the Left Bank Friday night for the first time. Both the food and the service were superb! It is a small restaurant—only 20 tables—and reservations fill up quickly. Janice Okun gave the Left Bank 3 1/2 stars, and I believe she was justified in her review. For my meal Friday night, I ordered from the daily specials, which were recommended by our server. I began with a soup of roasted cauliflower-gorgonzola with sweet vadalia onion coulis. It was just enough soup for an appetizer. The soup was so incredibly good, I used my finger to get every last bit of it. Our server told us all the chef's soups are this extraordinary. For my main dish, I ordered a wasabi seared yellowfin tuna with gingered daikon radish-cucumber & carrot slaw served with jasmine rice and roasted vegetables. The slaw was amazingly good, the tuna very fresh. I have to confess that I stopped eating the tuna when the slaw ran out. I wish they had included more slaw. Bread served with the meal was good, not great, and not warmed. They do not make their own desserts. I ordered a mixed berry tart that was good, not great. I was pleased to find a piece of lemon rind on the plate with my espresso. In general, the restaurant is very reasonable, with their menu dishes ranging from $14, for cheese tortellini-spinach, garlic, red peppers, and mushrooms in a romano cream sauce with toasted bread crumbs, to $25, for a grilled 14oz angus ribeye steak with Roquefort cheese stuffed jumbo mushroom, mashed potatoes & red wine demi-glace. I most certainly will return to this restaurant with great pleasure."

[MEL, 12/99] said: "A very nice fancy little restaurant, though probably not the best of its kind. I had a chicken crepe here which was reasonably appetizing. The service was a bit better than most."

[SMG] said:

[9/98] "Service has been much better in the past year or so. Very good Sunday brunch with a string quartet playing from 11:00-2:00."

[1/98] "Pub-like atmosphere with very good food. Recently (1997) the service has deteriated, though. Out of the last 4 times that I have been there, the service has been quite bad; the last time, I got up and left after waiting over an hour for my appetizer and not being able to flag the waitperson."

[AN, 7/95] said: "Great ambiance."

[RM, 5/94] said: "Very nice pub-like atmosphere. Neighborhood-type of friendly crowd. Casual and relaxing. The food is moderately priced and pretty good, though one needs an appetite for garlic, as that is the mainstay of most of the Italian-style dishes."
---
Legends on the Niagara.
9561 Niagara Pkwy. (GPS location: 9172 Willoughby Dr.)
(in the Clubhouse at Legends on the Niagara Golf Courses, south of Edgeworth Rd., opposite Navy Island),
City of Niagara Falls (Niagara Region), ON, CANADA.
1-866-465-3642.
[WHN, 5/07] says: "This is one of several restaurants run by the Niagara Parks Commission. It has a nice view overlooking the golf course and a "lake", in a casual atmosphere befitting a golf club. Outside dining on a covered patio is an option. My wife's sister and her husband, who really like the place, met us here for dinner. The food is OK, but nothing to write home about. For dinner, I had a mediocre, overcooked steak; my wife had a grilled chicken sandwich, which she described as "pretty good". It's probably best to stick with sandwiches and lighter fare, rather than full meals. Open for breakfast and lunch, too."
---
Lenox Grill.
(in the Lenox Hotel & Suites, at Irving Pl., between Delaware Ave. & Elmwood Ave.)
Delaware District (City of Buffalo).
884-1700.
[WHN, 10/22/13] says: "Last night (10/21), G and I met friends at Lenox Grill for a Local Restaurant Week dinner. The $20.13 special was a salad, choice of entree, and a glass of red or white wine. G and one friend chose penne pasta Bolognese. His wife had blackened talapia, with coconut buerre blanc. I had an 8-oz. strip steak with French fries and green beans. The mixed greens salads were small, but good, with a choice of house-made dressings. G said that the Bolognese was one of the best she's had, 'almost' as good as Curly's. Our friend liked her fish. My steak was not the best that I've ever had, but it was good for the price, nicely seasoned, and cooked medium rare as ordered. The fries could have been cooked a little longer, but were OK. The green beans were 'al dente', which is how I like vegetables. The service was very good."
---
Leonardi's Pizzeria.
614 Grover Cleveland Hwy.
(at the intersection of the Grover Cleveland/Millersport Hwys. with Eggert & Longmeadow Rds., about halfway between the UB North & South Campuses),
Grover Cleveland Terrace (Eggertsville, Town of Amherst). 835-8700.
[WHN, 2/12] says: "Several years ago, we used to pick up pizzas from Leonardi's on a regular basis, but for some reason stopped going there. But, when G told me that she used to drive from the Southtowns to get it, because it was so good, we decided to have one for dinner. It was delicious, 'Buffalo-style' pizza, with a sauce that reminded her of the original Bocce Club on Bailey. I can't say that I remember Bocce Club's sauce, but Leonardi's was very good and, as I like it, not overly saucy."

Reviews from more than 10 years ago:

[JSc, 10/03] said: "Best pizza around. I've lived North Tonawanda and now in Lancaster. I've tried pizza places from Orchard Park to North Tonawanda. They are the best. I still stop in there from time to time, but wish they'd open a shop down here in the Southtowns. White pizza is great, but their sauce is too hard to pass up on the regular pies!! 3 stars!!"

[DS, 1/95] says: "Their white pizza (no tomato sauce) is excellent; comparable to or better than Bocce's. (Maybe even [Bill's] "NYC taste buds" will like it!)."
---
Lexi's Kitchen.
807 Elmwood Ave.
(in the Lexington Co-Operative Market, between Lafayette Ave. & W. Ferry St.)
Elmwood Village green section (City of Buffalo).
886-COOP (886-2667).
[RHo, 11/5/12] says: "I'm writing to get Lexi's Kitchen, located inside the Lexington Coop, added to the site. I got lunch to go from Lexi's today, and I go there almost every Monday to pick up breakfast and lunch. Lexi's has a salad bar and a hot bar, which both charge by the pound. They have two soups daily on the hot bar, and before 10 A.M. they serve ready-to-go breakfast sandwiches, one of which is always vegan (tofu scramble wrap with daiya, either Mexican or Indian). There is also a cooler full of sandwiches and dozens of individually packaged side dishes, like summer couscous salad or curried cauliflower and carrots. They have coffee and packaged sushi, as well. In the summer, there are tables and chairs on the sidewalk for diners. Otherwise, it's mostly a takeout joint. There are always two or three vegan sandwiches packaged and ready to go. Today, I had the Buffalo Seitan wrap, which has hot sauce, soy bleu cheese, and strips of carrot and celery, which was excellent, and a wheat-berry salad with veggies and dried fruit. I am also a big fan of the Cajun tofu wrap, which has a nice, vinegary-spicy kick. The vegan chocolate chip cookies are delicious, and I recently tried one of their vegan muffins (raspberry), and it was delicious and moist, possibly the best muffin I have ever had. The hot-bar menu is set for the month and available on the Coop website; each day has a different cruise theme (Italian, Mexican, Southern, Asian, etc.). Very vegan and vegetarian friendly, with lots of meat options as well. I highly recommend it for take out, and you can pick up some groceries while you're there, too."
---
Libation Station.
124 Plaza Dr.
(behind Dash's Market, on the Hopkins Rd. side of Dash's Plaza, at Hopkins & W. Klein Rds., just west of East Amherst),
"Greater" Williamsville (Town of Amherst).
688-8326.
[WHN, 4/08] says: "A little hole-in-the-wall bar, but their burgers and fries are very good. It's been there for many at least 20 years, under different owners."
---
Liberty Hound.
• Facebook page
1 Naval Park Cove
(at the foot of Pearl St.,
south of Marine Dr.,
in the Buffalo & Erie County Naval & Military Park),
Downtown Waterfront (City of Buffalo).
845-9173.
Owned by the same family that owns (in whole or in part) Blue Monk, Brennan's Bowery Bar & Restaurant, and Cole's

[WHN] says:

[7/5/15] "Saturday night, we boarded the USS Little Rock at Buffalo Naval Park for Liberty Hound's July 4th party. We've been to the nearby restaurant several times each season, but had not been to their 4th of July party before. All the food was very good: appetizers of cheese and crackers, raw veggies, taco chips and salsa; for dinner, a New-England-style seafood boil with shrimp, red potatoes, corn, and sausage; barbecued chicken; and strawberry and blueberry shortcake with whipped cream for dessert. All for $35 plus tax per person, with wine, beer, and soft drinks available at a cash bar. Liberty Hound's staff did a great job of keeping the food stocked throughout the evening. And the fireworks over the Outer Harbor, funded by Russ Salvatore, were spectacular."

[8/8/13] "Last night, G and I had dinner at Liberty Hound, our second or third visit this season. Our server recited a list of nightly specials; we both chose dishes from this group. G wanted to order scallops, but didn't want the corn and cilantro that came with the scallops, so she asked if she could have a bed of greens instead. She loved the scallops, sauteed perfectly to a golden brown outside, and moist and tender inside, seasoned with only salt and pepper, with lemon wedges on the side. She said that they were some the best scallops she's ever had. I chose carne asada tacos—skirt steak, marinated overnight, served in two corn tortillas, with pico de gallo, pickled red onion, and a wedge of lime. My dish was excellent as well. After dinner, we finished our wine on the deck."

[9/19/12] "Very good food and service, but…we stopped in the restrooms before leaving. Both the men's and women's facilities had empty soap and Purell dispensers, and one of the two hand dryers in the ladies' room was broken. One of the kitchen staff came in as I was leaving and, unless he went to the kitchen, couldn't wash his hands properly, either. This must be a violation of state and county health laws!"

[8/21/12] "On our first visit to Liberty Hound, we asked if they took reservations and were told that they did for parties of 6 or more. So, G called to make a reservation for lunch for 7 people on Saturday, 8/18, following a War of 1812 boat tour on Miss Buffalo II. She got a recording and left a reservation request; she never received a call back, so she assumed that either they didn't get the message or couldn't accommodate us at the time requested. We went anyway and were told it would be between 35–45 minutes because there was another group of 7 ahead of us. She gave her name, and the hostess said that there was another person of the same name waiting for a table, and was there another name she could use? G gave my name. The hostess also asked for a cell-phone number that she could call when our table was ready. We left and began walking across the pedestrian bridge over the Commercial Slip when G's cell phone rang. It was the hostess asking if we were coming for our table. G said that we just left 2 minutes before and were told there would be a long wait. It turned out that Liberty Hound had made G's initial, phoned reservation but never called back to confirm it. No real harm done, but they might have lost seven customers if we had assumed we could not get in and had gone elsewhere. The food, served on their outside patio, was good, except that my lobster roll's bun was somewhat stale, and they no longer make homemade potato chips, which accompanied the lobster roll on a previous visit and were delicious."

[6/12] "G and I went to Liberty Hound for a light dinner last night, Wed., 6/13/12. An outdoor patio table wasn't available, so we sat inside. The service started out a little slowly, but our server came to our table after 10 or so minutes and apologized for the delay. (It looked like there were only two servers for both inside and outside tables.) We ordered wine, then G had a 'market salad', with mixed greens, yellow and red baby tomatoes, cucumbers, and red onions, tossed in a champagne vinaigrette. She said it was one of the best salads she has ever had. I had a lobster roll, which came with potato chips and a small salad of mixed greens and baby tomatoes; the lobster roll was very good. Afterward, we took our wine to the patio, where there were open tables for bar patrons. We heard a band playing on the deck of the USS Little Rock nearby and, after finishing our wine, went on board for a short time. We learned from a sign near the ship that there will be free concerts on the ship most Wednesdays during the summer. We hadn't heard anything about this, but another couple said that this week's concert was listed in Gusto last weekend. I Googled and found a list of the concerts and other summer events at the Erie Canalway National Heritage Corridor's Canalside 2012 Event Calendar. Parking, at least legal parking, remains a problem, but the public lot at the Erie Basin Marina across from The Hatch is less than a 10-minute walk from Naval Park and Liberty Hound. With two glasses of wine each, dinner was about $55, plus gratuity. We'll be back."

[5/12] "After a movie, and before dinner at 31 Club on Saturday [5/26/12], G and I stopped for a glass of wine at the newly opened Liberty Hound at Naval Park. Parking could be a problem, but we found a spot on the street just a few steps away. One of the staff members told us they had an arrangement for parking spaces 'across the street' (maybe in the Marine Drive Apartment lot). Since it was a beautiful, sunny day, the place was packed inside and out. There are bar-height tables set up outside for those who only want a drink, and standard-height tables for those who want to eat. Inside tables are for diners, but they don't take reservations. There is no table service for drinks-only, but the bar service inside was fast and efficient, despite the crowds. The menu has many seafood dishes, like lobster rolls, fried calamari, mussels, clams, fish tacos, and a bouillabaisse-style seafood dish, plus burgers and other pub-type dishes. We did not eat, but, since the co-owner also runs Blue Monk and Cole's, the food should be very good. There is an extensive, craft-beer menu and a good selection of wines. We ordered Sauvignon Blanc and found that the house one is Nobilo, from New Zealand, which is one of the best. Liberty Hound is a nice addition to the inner harbor area. We can't wait to return on another sunny day to sample the menu."

[KaB, 6/12] said: "We had dinner Saturday night (6/23/12). It was an absolutely perfect day for dinner on the water. When we arrived at a little after 5 P.M., we were told it was going to be about 45 minutes. The restaurant is small, so this wait was not unexpected. They took our phone number, which allowed us to walk around Canalside before dinner. We got back in time for a drink on their deck. We were called almost exactly 45 minutes from when we originally arrived. Our server was prompt and seemed knowledgeable about the menu. My husband ordered their crab cakes with classic remoulade and crispy, sweet-potato straws for an appetizer. I ordered their Market Salad with Champagne vinaigrette on the side. When the crab cakes arrived, there were three thick, slider-sized cakes. The sweet-potato straws were so small that they made no impact on the taste or texture of the cakes at all. The cakes were nicely seared, but the consistency was very mushy; it appeared that the crab came from a can. My salad was large but came already dressed, which was not how it was ordered. The salad was very fresh, with different varieties of cherry tomatoes. For our entrees, my husband ordered the Seared Tuna Salad, and I ordered the Fish Tacos with Shrimp. The Seared Tuna Salad was very large, but the tuna was not served rare, as my husband ordered. Instead, it was medium well on the outside and rare in the middle. The salad was nicely seasoned with sesame and soy. Overall, the salad was a disappointment because of the overcooked tuna. My fish tacos arrived nicely presented on a special metal holder that kept the tacos upright. But it came with another salad that was not listed on the menu. I wondered why our waitress would not have told me that I was getting a salad with my entrée when I ordered one as an appetizer. There were two large shrimp per taco, with a light coleslaw covered with the salsa and cheese. The roasted tomatillo salsa on the tacos was smoky but not too spicy, and the shrimp were cooked perfectly. Overall, the tacos were the best plate of the night. Our meal, with one glass of wine, was $55 before tip. The spot is great, the service was good, and the food was average, so I would recommend Liberty Hound with some reservations about the overall food quality."

[6/12] Bill said: We tried to go here for lunch on a Saturday afternoon. Their Facebook page is silent about whether they're even open for lunch, but we called and were told they were. But then we couldn't really find it—it doesn't seem to be visible from the street—there was no place to park, and we had three hungry kids, so we went to Pearl St. Grill.

[WHN, 6/12] offers some helpful information, inspired by my observations above: "Liberty Hound is east (toward downtown) of where the navy ships are docked. Just follow the path past the ships heading toward Canalside. Yes, parking can be a problem."
Thanks for the clarification. Had we more time, fewer hungry grandchildren, and only one car (there were two in our caravan, neither of which knew where it was going), we might have explored more. We'll try again. But it is a bit confusing. (Maybe the owners will read this and provide some clarification on their Facebook page or, better yet, on a real webpage.) [8/13/13] Done! Info on location and parking is now on their real website.
---
Lily's Tea Room.
12338 Maple Ridge Rd.
(Rt. 31A, at E. Shelby Rd., east of Medina),
Town of Shelby (Orleans County).
585-798-0501.
[AFN, 7/08] says: "A friend and I went to Cottage Gardens daylily farm in Medina on Friday and stopped for lunch at this cute little place, in an old church, afterward. They only offer two menu choices each day, plus a soup, desserts, and tea, coffee, and cold beverages. On this day, the choices were quiche Lorraine and chicken salad. I had the quiche, and my friend had the chicken salad. Both were delicious."
---
Ling Ling Chinese Restaurant.
2758 Elmwood Ave.
(at North End Ave., between Henderson & Pullman Aves.),
Kenmore Northwest (Town of Tonawanda).
877-6802.
[JI, 1/07] says: "I live very close to China King at Transit and N. French and eat there quite often. The food is really good there. But when I want to treat myself to the best Chinese takeout I've ever had anywhere, I make the drive to Kenmore and visit Ling Ling's. I just stopped in there on a whim one day a couple of years ago, and I've been back frequently since. My favorite dish is the kung pao beef combo with white rice (it's too rich with the fried rice). The sauce in their kung pao dishes is darker and richer than what you typically find in other Chinese take out, and I like the vegetables they use in their kung pao much better than other places. Ling Ling's is supposedly known for their General Tso's. I've had it, and it is very good. Another dish I love there is the chow fun (wide noodles). Try the house special chow fun with the combinations of meat plus shrimp. I also tell them to make it spicy for me, and it is outta sight! I have had a couple of problems with this particular dish. They keep the wide chow fun noodles in the freezer until they are ready to use. When you order chow fun, you'll see one of the cooks take the bag of noodles out of the freezer and stick it in a microwave to thaw them out. Then, once thawed, they dump them into the big wok full of hot water to let them steep. They occasionally massage the noodles in the hot water with a spatula until they loosen up and become soft. A couple of times, they haven't left the noodles in the water long enough, and there were clumps of the noodles stuck together in the finished dish. I'm not a picky eater and ate them anyway. There is quite a bit of a language barrier in there. Otherwise, I would tell them to let the noodles go a few minutes more in the water before they cook the dish. Ling Ling also makes their own crispy noodles, and there is a big, serve-yourself Tupperware bin full of the crispy noodles sitting out with the tea and condiments. I always fill a little bagful and eat them while I'm waiting for my order. Be sure to try them. They are great. Again, Ling-Ling is the best Chinese takeout I've been to anywhere."
---
Linger Longer Cafe.
68 W. Main St.
(between N. 3rd & 4th Sts.),
Village of Allegany (Town of Allegany, Cattaraugus County).
372-1955.
Under new management as of 9/6/2011.

Review of its previous incarnation:

[LSS, 2/07] says: "This place is cozy and features live music and a Christian bookstore in the back. I had a delicious, freshly-made salad, a great cup of coffee (and a chocolate-raspberry brownie to go). I recommend it highly. Linger Longer Cafe is located in the heart of Allegany, NY, not far from St. Bonaventure University (Go Bonnies!)."
---

Linguine's Italian Restaurant. —WARNING: WEBSITE PLAYS LOUD MUSIC! (However, the homepage is currently playing one of my favorite songs, "Time to Say Goodbye", so I don't want to complain too much!)
5380 Genesee St.
(at Harris Hill Rd.,
east of Martha Dr.),
Bowmansville (Town of Lancaster).
683-6542.
Italian. They do take-out and catering.

[5/21/15] Given 8 (out of 10) points by Andrew Z. Galarneau, Buffalo News food editor.

[WHN, 6/23/14] said: "On Saturday, G and I had dinner at Linguine's after a movie at Eastern Hills. She had been there before, but I had not. Thanks to Bill Rapaport's advice [:-)] , we concentrated on items from the daily specials' blackboard rather than the regular menu. We ordered a bottle of 2012 Luiano Chianti Classico, and were served fresh Italian bread and butter. To start, we shared a house salad with iceberg, romaine, celery, cucumber, tomato, corn, olives, edamame, and chickpeas, with white balsamic vinaigrette. It was excellent and more than enough for two to share. Our server informed us when we ordered that a choice of soups was included. G chose the soup du jour—tomato bisque, with some pasta and diced tomatoes—which she said was wonderful. I had 'pasta fa Julia', named after the chef's daughter, according to our server, which was very good. For her main course, G had linguine with dandelions, chicken, olives, and chopped tomato. I had shrimp in homemade pasta, tossed with chopped tomatoes, whole roasted garlic cloves, and olives. My dinner was excellent, but G's was less successful. She said that the chicken tasted as if it had been precooked, then reheated before being added to the pasta. With coffee, but no dessert, our meal, with wine, was about $75 before gratuity. The service was very good. Although Linguine's doesn't take reservations, and every table was occupied, it didn't seem that anyone had to wait long for a table. We will return, if we're in the neighborhood."

Bill said:

[7/2/13] [MER], [SLD], our 8-year-old granddaughter, and I had dinner here tonight. [MER] and I haven't been here in quite a while. I'm not sure whether [SLD] has been here before, but our granddaughter definitely has not been, and she's the picky eater. Dinners come with complimentary Pasta fa Julia soup, but I was the only one to opt for it. It was thinner (hence better) than I remember, and a bit peppery, but good. [MER] and [SLD] had house salads, which are chock full of veggies: tomatoes, cucumbers, onions, olives, "chic" peas (as the menu has it), and baby corn. For our main courses, [SLD] had a "chalkboard" special: rigatoni arrabiata with fried eggplant, fresh mozzarella, and spicy marinara; she liked it, but thought that the sauce was too thin and not really spicy. [MER] and I loved our entrees: [MER] had an evening special: homemade, crushed-red-pepper pasta, Italian sausage, and wilted greens in a garlic and olive oil sauce; I had lobster tail over linguine, with lobster cream sauce and wilted arugula. Both dishes were exquisite; we really need to come here more often! Our granddaughter had a children's spaghetti with red sauce, which she actually liked! We also ordered a chicken parmesan and a house salad to go, for our teenage son who preferred staying home. With drinks and tax, before tip, our meals came to a bit over $25 per person.

[2/11] MER and I ate here for the first time in much too long a time. This is one of the best restaurants in the area. It's not "haute cuisine", but it's really, really good. In addition to their printed menu, there's a blackboard of dozens of specials, and our excellent waitress (Julia) told us that there was also homemade spaghetti. MER began with the "pasta fa Julia" (same Julia???) soup (complimentary when ordering a beverage), which she said was delicious and full of beans. I didn't have a beverage, so I opted for the chef salad with house dressing, described as a balsamic vinaigrette, but more like an Italian dressing; the salad was terrific: romaine, red cabbage, celery, cucumber, tomato, baby corn, black olives, and chickpeas, and the dressing was one of the best I've had, whatever it actually was. MER had the homemade spaghetti with meatballs, which she liked very much. I had a special from the blackboard: Chilean sea bass with lemon risotto and greens; the sea bass was light and airy and not too big, the risotto and (dandelion?) greens was a nice combination of smooth and crunchy, and there were also 4 slices of tomato to give it that Italian tricoloring. (as well as a few chickpeas). (And the plate was decorated with strands of, I think, a tartar sauce.) We had dessert, too: MER had a biscotti with whipped cream, and I had a wonderfully cool and sweet panna cotta with blueberries, strawberries, walnuts for a bit of crunch, and raspberry sauce. We've been away too long; we'll be back soon. And I'm raising their stars to 3.

Reviews from more than 10 years ago:

[11/02] We came back for another great meal, and I have indeed raised them to 2 stars: I began with an excellent "Pasta fa Julia" (their spelling), chock full of goodies; this was followed by an exquisite, pan-seared halibut with risotto and dandelions. [MER] had gnocchi and meatballs; the gnocchi were as light as clouds.

[10/02] [MER] and I went here on the advice of friends who recommended it. And we're mighty glad we did! This is a wonderful little restaurant, easy to overlook, since it's just a small storefront in a plaza that it shares with a gas station and a Wilson's Farm. But inside, wow! A menu that goes on and on, and another menu of daily specials that also goes on and on, both with items I don't see very often around here. I had an Italian wedding soup that was chock full of good things; linguine "Julia" (with sauteed shrimp, artichoke hearts, and tomatoes)—the shrimp were the best I've ever had: tasty and tender; and a mango sorbet for dessert. We'll be back, and I fully expect to raise their stars.
[GOw, 5/2/13] said: "We live less than 3 miles from this restaurant and stopped in for our first visit; we did order take-out once a few years back. I treated two of my daughters for a dinner out. Strange location, attached to a Wilson Farms, but the inside is fine. Service was good. Food was good with some reservations. Bread basket came with warm and crusty Italian. There was a souffle cup with a yellowish substance: I tasted it and knew it was not butter; I asked the waitress, and she said that it was I Can't Believe It's Not Butter. Well, I can believe it. There are ways to cheap out I think, but this is not one of them: Fine dining restaurants look for new and innovative ways to provide spreads and oils for the bread; this is the first time that I have seen margarine. The other negative was that a refill on my unsweetened tea was 2 bucks. My 25-yr.-old opted for an eggplant dish, and wanted to substitute linguine for ziti—$2.95 upcharge. That is it for negatives; on to the food: 18-yr.-old daughter had fettucini alfredo—very good; pasta is homemade. Eggplant was delicious; loved the red sauce. I had a chicken Caesar with anchovies; this was quite good as well, with a nice dressing served on the side. Dinner was $62 including tip (no booze or dessert). I doubt we will go back. I much prefer La Scala [now closed :-( –Ed.]—Linguine's owner should stop there and see the nice olive tapenade that La Scala serves with bread."
[DJM, 2/16/13] said: "This was the first time I have dined here; it was delicious across the board. Went with my girlfriend, and she agrees. The bread they serve prior to receiving entrees is fresh, light, and, in remembrance of Art Ginsburg, 'ooh it's so good!'. We both opted for the pasta fagioli; when we went, it was well seasoned and flavorful. (Note: There are jars of long, thin, dried peppers, which are placed in the center of each table. I placed one in my soup half-way through, not knowing just how potent the peppers are; use sparingly!) Thereafter, I received my broiled haddock, topped with olive oil, tomato, and lemon. It was accompanied by a side of perfectly sautéed greens, as well as a side of pasta with red sauce. All had great flavors, perfect temperature, and I left more than full. Girlfriend had stuffed shells with meatballs. She couldn't stop raving about how good the sauce is and that she believes Mulberry's now has an equal when it comes to best meatball in WNY. We plan on returning very soon. FYI: This is the type of place that seems very 'hit or miss' when it comes to either being crowded or not. We have tried to get in without reservations in the past, and the wait was 30+ minutes, so we had decided to go elsewhere. Luckily for us, when we went on a Friday at ~7:15 P.M., the dining room was half-empty, and we stayed to enjoy this delicious meal!"
[BMcWS, 7/11] said: "Bill, I'm sorry to say we did not enjoy it here! I read your reviews and was really disappointed. [Sorry to hear that, but thanks for being honest (and for reading my reviews :-)] We started with pasta fagioli soup—it was all beans, one piece of celery, and one piece of tomato; not good. Also pasta and pea soup, which was pasta with some canned peas dumped in; not good. The Caesar salad was probably the best thing we had. Others at the table had fried calamari, which were OK. I had spaghetti parm. I thought the meatballs were incredibly spicy—I couldn't eat them. I had almost no sauce and cheese on only half the plate. Another diner had fettucine Alfredo. The sauce tasted like raw flour, which had clearly been added to thicken the sauce, and left that dry, chalky taste in your mouth. You should never need to add flour to Alfredo sauce, if it is made correctly. Another member of our party had veal parm, which he said was fine. Regular spaghetti and meatballs was had by another person, who said it was OK, not great. And, finally, another person had chicken fingers. We just weren't impressed. I would never go back."
[I don't normally comment on reviews, but since [BMcWS]'s review comments on mine, I feel compelled to add a few words. I would suggest that readers who eat at Linguine's should consider sticking to the blackboard specials, which I have always found to be excellent, rather than the red-(or-white)-sauce-style standards that you can find at any ordinary Italian restaurant. As for the spaghetti (Linguine's homemade variety of which my wife liked) and the pasta fa Julia, all I can say is "chacun à son gout :-)]"
[FS, 9/09] said: "This is a busy, casual restaurant that serves really good Italian-style cuisine at modest prices. When it comes to food, I would choose this place over the bigger, more well-known, gaudy establishment further up the street. You have to accept this place for what it is: a casual family joint. It is not the most attractive dining room. The tables are really close together. They have a chalkboard with the specials that kind of reminds me of the one at the old Billy Ogden's. There are tables set up adjacent to the board, and the diners kind of block some of the listings. When you try to read it, you find yourself wanting the diners to move a little bit so you could read, but that would be inappropriate. They are known for their Pasta Fa Julia soup. It's a little salty, but good. I think you can buy it for take-out. I had shrimp over rapini with pasta, which was delicious. I like broccoli rabe, and you don't often get it in restaurants. The chicken parmigiana was good, and my sister had stuffed eggplant (with a blend of riccotta) that she liked. The waitstaff is mostly young and hard-working. Four dinners, two glasses of merlot, eighty bucks. I know I won't be disappointed when I go to Linguini's. I would recommend it for good, modestly priced, Italian-style food."
[MRT, 4/07] said: "The four of us enjoyed dinner at Linguini's Saturday night, April 28, 2007. Our friend ordered a small antipasto as an appetizer. The appetizer was so large that each of us enjoyed the antipasto. My mother-in-law ordered spaghetti and meatballs. Three of us ordered from the nightly specials. The men both ordered homemade manicotti with cheese and meat balls. I ordered salmon on rapini with mushroom risotto. My meal was superb. I tasted the manicotti, and it was also first rate. My husband and I each enjoyed tiramisu and coffee for dessert. I wish I had a bigger stomach, so I could taste their stuffed artichoke. I definitely want to return to Linguini's."
---
Little Caesars.
279 E. Fairmount Ave./Rt. 394
(in a shopping plaza across the street from Mall Blvd. and the Chautauqua Mall),
Village of Lakewood (Town of Busti, southern Chautauqua County).
763-2713.
In the same plaza as Fuji Sushi & Steak House.

Part of the chain.

[Bill, 7/29/15] says: We ordered two large mushroom pizzas to go. They were ready in about 10 minutes, and were very good: not quite up there with the likes of Zetti's or Rocco's in Erie County, but quite satisfactory. And you can't beat the price: just under $6 each with tax.
---
Liv.
253 Taylor Rd.
(south of the QEW, northwest of Glendale Ave.),
Village of Glendale (Town of Niagara-on-the-Lake, Niagara Region), ON, CANADA.
1-905-688-2550.
---
Lloyd Taco Truck.
Various locations in Erie County.
[7/18/14] Listed as one of the "10 Essential Places to Eat in WNY" by Donnie Burtless, Buffalo Eats

[3/25/14] Winner of the 2014 Mobile Cuisine Food Truck Taco of the Year. More info is here.

[5/12] Listed as number 10 in WGRZ-TV's list of the top 10 "favorite" restaurants in WNY.


[FS, 8/18/15] says: "We stopped at Lloyd last Saturday in East Aurora. They park a block up from Aurora Brew Works on Fridays and Saturdays from 5:30–7:30. We usually pick up a burrito and walk up to Brew Works for a beer and to eat our burrito. We had the special Wu-Tang Burrito, which was excellent, as are most of the offerings from Lloyd. I am a big fan, and I have patronized him quite a bit. I know that they take pride in their craft and their product, but the wait time for a taco or burrito seems excessive to me. I'm not accusing them of being lazy at all. I just wonder if there is a way to streamline their operation. I'm sure there are limits when trying to deliver a high-quality product from a food truck. When I have visited Lloyd downtown, it is not at all unusual for me to expend my entire lunch break merely acquiring the food. My other criticism is that the burrito is not street food. It is way too big and hard to eat. A while back on TV, there was a food-truck competition, and eatability of the food was a criterion. I think that Lloyd would fall down on this one. It doesn't work if you'd like to take a burrito over to a park bench and enjoy it: You'll have sauce running down your arm and a pile of food in the foil wrapper on your lap. Grab a plastic fork to take with you. I like Lloyd Taco Truck< and I will continue to be a loyal customer. I just adjust my expectations and prepare myself for the Lloyd experience. Full marks for the food."

[AMB, 12/29/12] said: "Something for your catering section: We had Lloyd Taco Truck cater a holiday party for us (drop-off; we didn't ask our guests to order outside at the truck in the snow, although I believe that is an option!). It was a great experience. We ordered the taco bar (corn tortillas, choice of meat, Lloyd taco toppings, which include cabbage, cheese, cilantro, and their own sauces), dirty rice, and guacamole and chips; we also ordered their brownies (very chocolaty and somewhat spicy) for dessert. The guests loved it; the food came right on time, and they set it up with chafing pans—so easy. Portions were just about right—I ordered for the number of guests that came, and we only had leftovers of tortillas, chips, and toppings. (I also made a salad, and we had had a number of appetizers at the party.) If you have a very hungry or super-meat-loving crowd, you might ask about ordering some extra meat, but for us it was fine. The brownies (same size as one gets at the truck) are huge, so I ordered half the number; Lloyd's cut them in half for us—much better size for dessert. It was also a good value—about $13 per person, total. (As an aside, we enjoy ordering from them on the street—usually tacos as described above; the burritos are huge. Always happy with the food.)"
---
(Statler City) Lobby Bar.
107 Delaware Ave.
(in the Statler City hotel (history here), between W. Mohawk St. & Niagara Sq.),
Downtown Buffalo.
853-3300.
[WHN, 2/21/13] says: "Armed with a $10 discount, G and I went to Statler City Lobby Bar on Wednesday, 2/20/13. Their menu has a range of bar food, but Monday through Friday they offer beef on weck for $2.50, which I ordered, along with a side of potato chips for $1. The menu lists house-made chips with parmesan cheese for $8, but the $1 chips just came from a bag. Our server said that I might want two sandwiches because they were small. While not a huge sandwich, it was large enough for me. G ordered a shrimp cocktail ($12). We each had a glass of red wine, which was not quite spoiled, but had seen better days. I went to the bar to order a second glass, and saw that all the open bottles were re-corked, with no sealing system to remove oxygen to keep the wine fresher longer. By sheer luck, our second wine came from an unopened bottle and was much better. Other items on the $2.50 menu are chicken nuggets and 'tater tots'. Our light meal cost just $30 after the $10 discount, plus tip."
---
The Lodge.
• Facebook page
79 W. Chippewa St.
(east of Delaware Ave.,
west of Franklin St.),
Downtown Buffalo.
256-1940.
[WHN] says:

[5/22/14] "We returned to The Lodge for a light dinner last night, Wed., 5/21. Our server, Aaron, told us that there were $20/btl. wine specials, so we ordered a bottle of Domino California Cabernet Sauvignon. He also reviewed the food specials, which were also on a printed menu. We both started with heirloom tomato bisque with a swirl of cream and watercress on top, and two miniature grilled cheese sandwiches on the side (a flavorful combination of pepperjack, goat cheese, and fontina). Unfortunately, the soup was barely warm, and, when Aaron returned to ask how it was, G told him. He asked if we wanted to have it heated, but we said no. A few minutes later, he returned to apologize and told us that the electric cord had accidentally been loosened and that we wouldn't be charged for the cool soup. For our main courses, G had Asian-style, chicken-lettuce wraps. I had sauteed, soft-shell crab, stuffed with avocado, in a broth with wasabi and soy sauce, with cabbage and sweet-pepper slaw. Both dishes were delicious. After we were finished, Aaron invited us to have complimentary dessert, to make up for the cool-soup problem, but we declined and had coffee instead. Overall, a very good meal, despite the cool soup, and excellent service, for a little over $40 before tip."

[2/27/14] "On Wednesday, we went to The Lodge for a light dinner. We sat near the front windows, in what seemed more likely to be a quieter area than the crowded bar and booths near the bar. Our server, Sarah, asked if we had been there before, and we said we had not. She said that they had a new menu, that some of the light plates were only $6, instead of $9 or $10 during happy hour, and that she would be glad to answer any questions about the menu. Coincidentally, the items we ordered were happy-hour specials: chicken lettuce wraps for G (similar to P.F. Chang's) and blackened fish tacos for me. We also ordered pommes frites to share. Our food arrived quickly, but Sarah's helper brought a plate of jalapeno poppers, which we had not ordered. She brought Sarah over, who explained that it was not our order, that it was intended for another table, and that our French fries would be right out. No problem. Our food was very good. A nearby table had an order of scallops, which I think were $12, which looked very good. With 3 glasses of cabernet between us, our bill was just over $45 before the tip. After finishing, we went upstairs to check it out. No one was playing games or pool, but there was a group of 8 or 10 at a table. We both liked The Lodge and will go there again."

[ATw, 4/6/14] said: "We made a reservation at The Lodge, even though it was a Sunday, because we'd never been there before. When we arrived at 5:30, we were shown promptly to a table. There were about four other tables occupied, but, as we ate, several more were seated. There are about twenty tables in the restaurant, in a front area with a big window looking out over Chippewa (and a screen that could be pulled down on one wall, which we wondered the use for—movie nights, perhaps?), and then there's one wall of two- and four-seat tables. There's a large bar on the opposite wall. The kitchen is partially open, and we could hear various sounds of cooking, yelling, etc., but that didn't bother us. My husband ordered an IPA on draft, and I ordered one of their special drinks, Pickin' Strawberries, which was excellent, including muddled strawberries to make the entire drink fruity. The restaurant specializes in wild-game dishes, so, if you don't like that kind of thing, it may not be the place for you. It was Local Restaurant Week, so my husband opted for their special menu. He got a fried goat-cheese appetizer—delicious and well prepared, with a red-onion marmalade and honey drizzled underneath, and a wild boar ragout. He said that it was very good; it had Italian sausage, ricotta gnocchi, parmesan, and roasted onions. For dessert as part of that menu, he got a square of pineapple cheesecake, which was creamy and not overpowered by the pineapple. I did not opt for the special, because I wasn't as hungry as he was and don't eat as much, anyway. I got the stir-fried lettuce wraps, made with chicken, celery, scallions, mushrooms, crispy noodles, and a sesame-ginger sauce. There were three wraps, and, especially because I sampled my hub's dishes, I was quite full. Service was attentive and knowledgeable. The decor was out of this world. I don't normally comment too much on decor, unless it's really good or really bad. This is really good. Between the inventive light fixtures, their use of old wood-pallet pieces along one wall, what looked like actual birch trees in the area behind the bar, and other touches, the place is gorgeous. You can see pictures on their website."

[Bill] said:

[9/29/13] We had dinner at The Lodge twice this week. Our first visit was on Thursday, 9/27: Even though not yet officially open, the place was busy and very, very noisy. We shared appetizers (chicken-stuffed lettuce wraps, crab cake, chile relleno, and medium wings); the wings had a very good flavor, but were not crispy. I had the lobster Milanese: breaded lobster tail sauteed in lemon oil, with baby rocket and bruschetta; there was also some kind of fruit with it (mango, perhaps?). It was fine, but not wonderful; it was very dry (there was no dressing on the rocket). Our son had a Lodge Burger: 12-oz. beef with roasted garlic, cheddar "squeekies" (no, I don't know what that is), and "special sauce" (which he decided was mustard-based), on a kaiser roll; he thought it was delicious. MER had the maple farm double-cut Frenched pork chops with dauphinoise potatoes in thyme sauce, gruyere cheese, ratatouille, and bordelaise sauce; she thought that the chops were "so-so" and missed a "crust" that other establishments manage to produce on their pork chops. Our picky-eater granddaughter had a BLT sandwich, minus the B (and, I think, minus the T); she liked it, but she liked the extra pickles that she asked for even better. Another dinner guest had the free-range chicken, which he said was as good as it was the last several times he's had it. Our daughter had a roasted beet and arugula salad, and the blackened fish tacos, both of which she enjoyed. For dessert, we had one pumpkin cheese cake, which many of us tasted and thought was excellent, and I had a lemon-blueberry trifle, which was also very good. Our granddaughter had a chocolate mousse, but, by then, she was tired and full, so she didn't finish it. With drinks and tax, our bill averaged about $48.50 per person before tip. We returned with out-of-town visitors for dinner on 9/29 before seeing I Love Lucy Live on Stage at the 710 Main Theatre. Our guests began with salads: a house salad with field greens, spring mix, carrots, tomatoes, cucumber, shallots, and pumpkin seeds, in a sherry vinaigrette; and a Caesar salad, which they both enjoyed. We also shared an order of medium chicken wings, asking that they be well done; again, good flavor but soggy skin. One guest had the chicken fried chicken sandwich on grilled waffle, with maple-infused cole slaw and Franks' Red Hot sauce; he liked it but thought that it was dry, needing some kind of extra condiment. His wife had the steak sandwich: an 8-oz. Angus with house sauce, caramelized onions [sic; they've corrected the spelling; see my 9/15 review, below :-)], roasted peppers, and sharp cheddar cheese; she thought it was very good. MER had the pan-roasted, free-range, marinated, chicken Frenched breast with creamed spinach; she liked the flavors, but the meal was room temperature (a problem we've noted here before; hopefully, it's a problem they'll fix before their official opening!). I had a delicious (and warm) Campfire Grilled Salmon, with cilantro jasmine rice, mango minted rocket salad, roasted pepper mango, arugual coulisee, and grenadine-infused sweet onion. For dessert, I had a lemon-blueberry crème brulée, and the others shared a 3-piece s'mores with bacon, both of which were excellent. With drinks and tax, our meals averaged just over $45.50 per person, before tip. We returned after the show for drinks with the show's two stars ("Ricky" and "Lucy") (whom my wife had met earlier in the week when they visited Lucy's childhood home in Celoron); the place was a madhouse and very noisy, but we had excellent service both at dinner and afterwards by Laura.

[9/15/13] Not yet officially open (that will be in early October; the restaurant is in the middle of a "soft" opening (or a dress rehearsal, to use a different metaphor)), [MER], [SLD], two companions, and I had dinner here on a Sunday evening. (Full disclosure: One of our companions is related to someone who works in a non-managerial capacity at The Lodge.) The atmosphere is that of a hunting lodge. It is a two-level restaurant and bar, with a second bar, a game arcade (pool table, skee ball, bubble hockey, etc.), and a private-dining facility on the balcony upstairs. They are open for lunch and dinner. Cuisine will included soups, salads, "small plates", sandwiches, and seafood, pasta, steak, veal, pork, and chicken main entrees, plus desserts. However, their full menu was not available the night we ate there; eventually, gluten-free and vegetarian dishes will be on the menu. We began by sharing some of the "small plates": Maryland lump crab cake accompanied by slices of avocado ("Pan sauteed in sunflower oil with avocado aioli"), Korean short ribs with Asian slaw and grilled asparagus, chile rellenos ("roasted poblano pepper, roasted corn, whole black beans, sofrito, Spanish rice, Colby jack, smoked cheddar, pico de gallo, queso fresco"), and stir-fried lettuce wraps with chicken (tofu is also available; "water chestnuts, julienned carrots, celery, scallions, portobello, toasted sesame ginger glaze, Boston bibb lettuce with crispy noodles"). I only tasted the crab cake and the lettuce wraps, both of which were very good. The rest of our party raved over the chiles, but some found the ribs to be tough and fatty. [MER] had an 8-oz. beef tenderloin for her entree, with dauphinoise potatoes, ratatouille, and a "flight of sauces: chimichurri, house steak sauce, porcini truffled demiglase, and hollandaise"; she thought that the steak was excellent, with a nice "crust". Both of us tasted the sauces (you get all four): We didn't like the chimichurri (not that it tasted bad, but it just didn't seem to go with steak). [MER] liked all the others; I preferred the hollandaise, which actually seemed to be more of a mustard sauce. I had pan-roasted striped bass with a sweet tomato jam, charred yellow tomato-basil risotto, and basil-pesto cordon; it was absolutely delicious (though I could have done without the jam). Others had a Chicken Fried Chicken Sandwich ("grilled waffle, maple infused cole slaw, spiked with Frank's Red Hot sauce"), a steak sandwich ("6 oz. NY grilled strip steak sandwich smothered in house steak sauce, carmelized [sic; the word should be "caramelized"] onions, and sharp cheddar cheese") with a house salad, and free-range marinated chicken ("Frenched breast, pan roasted, creamed spinach, Provencial [sic; I assume they mean "Provençal"?] relish, roasted kalamata, shallots, tomatoes, capers, garlic, creamy whipped pomme puree w/ chorizo, lemon beurre blanc, and sauce natural" [sic; the French expression would be "sauce naturelle"]). Everyone raved about the food. We had complimentary desserts: s'mores with bacon and homemade marshmallow; and strawberry-cornbread "shortcake" with corn. Service by Laura was excellent. We look forward to their "hard" opening! Our bill, with tax and drinks (but not including the complimentary desserts or the tip) averaged just under $51 per person (but my companions had a lot to drink; the food by itself averaged closer to $24 per person before both tax and tip).
---
Lone Star Fajita Grill.
1853 Hertel Ave.
(between Starin Ave. & Shoshone Park),
North Buffalo (City of Buffalo).
833-7756.
[PMR, 8/05] says: "We are regular visitors to Lone Star. It's not fancy, and the owner may be a bit cranky on some days, but the food is always good, and the prices are very reasonable. The guacamole, pico, and salsa are fresh and homemade. The quesadillas are always perfectly melted, with no clumps of unmelted cheese in the middle. It's our favorite hole-in-the-wall place."

Reviews from more than 10 years ago:

[MRT, 4/03] says: "The Lone Star Fajita Grill is a hole-in-the-wall kind of place. If you love steak fajitas, you simply must go, even if you are tempted to drive by. This was our first visit, based on the glowing reviews. As [PH] said back in January 03, their steak fajitas are deliciously spiced and topped with a good amount of delicious guacamole. We ordered chips, while waiting for our fajitas to be made. There is a station with salsa and pico de gallo. The salsa is nothing to write home about, but the pico de gallo is delicious, and I can't wait until summer, when it will be incredibly delicious with fresh tomatoes, etc. The pico de gallo is great with chips, and we also topped our fajitas with it. We didn't know how many fajitas to order. The girl who took our order told us most people order two. We both agreed that the next time we visit (and we shall visit again, and again) we shall each order 3 fajitas. Chips, 2 sodas, and 2 fajitas each, the total bill with tip was under $20.00."

[PH, 1/03] says: "We love this place. I'm absolutely addicted to their steak fajitas, which can be ordered rare. The meat is spiced deliciously and topped with great guacamole. My daughter always orders the Nachos Grande, a huge portion of homemade chips dripping with cheese, taco meat, and jalapenos. The atmosphere is extremely casual and funky. I enjoy that they usually have something to read—the newspaper, Art Voice, etc. A real plus is that the food is always hot. I could eat here several times a week. I'm a real fan of this place!"

[JPM, 9/00] says: "Went there recently after moving from the city. The place still continues to inspire. Look at the ceiling above the grill: I think there is paint peeling into the food. And don't even think about using the men's room. But it is the best sloppy lunch in Buffalo. Great steak fajitas."

[MEL, 2/99] says: "A nice little hole in the wall specializing in peppery chicken and steak fajitas, as well as tacos and quesadillas. Not much variety, but a good, reasonably cheap meal. The BBQ beans are unusually good (though too hot temperature-wise; I had to put ice in them and then wait 10 minutes for them to cool down!)."

[BR, 1/97] says: "They do make a great guacamole taco, cheap!"

[AN, 7/95] says: " "Cool"."

[KR, 6/94] says: "Take-out or no-frills sit-down. Inexpensive Tex-Mex with all-fresh ingredients and a distinctive flair. The polar opposite of Chi-Chi's. Very simple and tasty. If you're into "slumming" (a pre-PC '70s term—the correct usage rules out McDonald's etc., and would be translated as "roving for authenticity" today), this rates 5 stars."

[PF] said: "They serve fajitas, tacos, chili, Tex-Mex fashion, and have lots of magazines about Texas lying around. It's a déclassé but hip atmosphere."
---
LongHorn Steakhouse.
3494 Amelia Dr.
(in Quaker Crossing,
north of Milestrip Rd./Rt. 179),
Windom (Town of Orchard Park).
825-1378.
Part of the chain.

[WHN, 10/19/14] says: "Saturday night, 10/19, we met friends for dinner at Longhorn. They don't take reservations, but do take 'call aheads', so G called and was told that the wait would be about 45 minutes. We had drinks at the bar, and were called to our table almost exactly 45 minutes after G's call. All dinners include a salad and a choice of sides. I had a Caesar salad, while everyone else had mixed greens. I forgot to ask about anchovies, but there was a generous portion of shaved parmesan. A basket of hot bread was offered, too. We all had filets, with various sides. I ordered my steak Pittsburgh rare, and it was cooked perfectly—charred outside and rare inside. The other steaks were also cooked perfectly, as ordered. For our side dish, G and I had potato and leek gratin, which was delicious. We both also had a Bordelaise sauce with assorted mushrooms over our steaks. The food and service were excellent. The cost for G and me, including wine, but before tip, was just under $100."
---
Lou's Restaurant.
73 Webster St.
(between Goundry St. & Tremont St.)
City of North Tonawanda (Niagara County)
694-6025.
[7/4/13] Given 3½ (out of 4) pennies by Anne Neville, Buffalo News "Cheap Eats" restaurant reviewer.
---
Loughran's Bar & Restaurant.
4543 Main St.
(next to the Snyder Fire Station, east of Harlem Rd.),
Snyder (Town of Amherst).
839-0283.
[KaB, 11/27/13] says: "My husband and I met a friend at Loughran's recently. The place has not changed in the 10+ years since we were there last; the only exception is the renovated bathrooms. Service was very good, and the food was average. House salads were a typical mix of greens, croutons, and tomatoes, with sides of dressing. The guys both ordered steak sandwiches, which were described as 'good'. Rolls were not fresh, and meat was cooked not to their order. I had the salmon dinner special, and it was good: The salmon was cooked perfectly, and the risotto was good. Overall, it was a nice evening with a good friend, but I won't go back to Loughran's anytime soon. There was nothing special about it to return to."

Review from more than 10 years ago:

[RMC, 9/03] said: "I have been reading [The Buffalo News's] Gusto for many years now, and I have not seen a review by Janice Okun of a wonderful restaurant here in Snyder, NY, especially its Friday night fish fry and specials menu. Their chef, JT, has been reviewed in the new book around town, After Six. The staff is very friendly and prompt. The prices and portions are very fair, and JT can really cook up specials to match any personal tastes. Their bar tender on Monday, Tuesday, and Friday is one of my favorites, Leo! A funny, talented man who runs a great bar, always has a new joke or story, and for years has been known to the Arts and Crafts world of WNY and PA, for his jewelry he hand crafts. Please stop by and find out for yourself. I hope to see comments soon in Gusto, so others can enjoy this restaurant's great food and atmosphere."
---
900 Main St.
(south of Allen St. & across from Carlton St.,
north of Virginia St.;
across from the Buffalo Niagara Medical Campus),
Allentown (City of Buffalo).
883-2323.
1244 E. Lovejoy St.
(east of N. Ogden St. west of Schiller St.),
Bailey-Lovejoy/East Side (City of Buffalo).
891-9233.
[2/15] Co-winner of the Buffalo Spree "City" Buffalo chicken wings competition.
---
Lucia's on the Lake .
4151 Lake Shore Rd.
(overlooking Lake Erie,
west of Lasalle Ave.,
east of Seabreeze Ave.;
south of Big Tree Rd.),
Athol Springs (Town of Hamburg).
627-9752.
At the location of the former McKenzie's Bar and Grille.

Italian-American.

[8/12/15] Given 8 (out of 10) points by Andrew Z. Galarneau, Buffalo News food editor.

[WHN, 6/21/15] says: "Friday night, we met friends for dinner at Lucia's on the Lake. None of us had been there since it was McKenzie's, under different ownership. I ordered a bottle of Sangiovese, and we were served warm bread. Our friends shared an order of fried calamari tossed with garlic, olive oil, hot red peppers, and watercress, but we skipped an appetizer. All entrees are served with side salads. For her main course, G ordered seared scallops, served over risotto, with vegetables; the scallops were very good, but the risotto was mushy. Two of us had sautéed soft-shell crabs, with kimchi and a mild wasabi sauce; the crabs were delicious. The fourth person in our group had a fish fry, served with cole slaw and French fries. None of us needed or wanted dessert. Our friends asked for a table in the enclosed 'patio room', which overlooks the lake. It was a very good dinner, with excellent service. With tax, but before the tip, our dinner for two was about $78."
---
Lucy Ethiopian Cuisine and Variety Store.
388 Amherst St.
(at Grant St.),
Black Rock (City of Buffalo).
877-LUCY (877-5829).
[RHo] says:

[10/28/12] "I recently went to Lucy, and they have purchased new chairs and now have tablecloths, giving the place a more inviting, sit-down feel. It's still a pretty casual place geared toward take-out, but I always eat in, and the makeover was appreciated. You still need to ask for tap water, though there is a drink cooler where you can serve yourself bottled drinks, which again has to do with the take-out nature of the place. The same is true of the service: The owner is the only waiter, and he does his best to balance serving, managing, greeting, and take-out orders. The food is still excellent, but they are almost always out of lentil sambusas. I have now been to all three Ethiopian restaurants in the area, and no one can beat the veggie combo at Lucy—six vegetarian dishes on one plate, enough food for two adults—for $8.99. The vegetable dishes in the combo can vary from day to day, but the legume dishes (lentils, split peas, etc.) are pretty constant. The owners are very kind, and they miss us when we've been away too long. Ethiopian dishes are traditionally made with butter, and Lucy is the only one with a menu that explicitly states that all the vegetarian dishes are also vegan. Lucy is my favorite Ethiopian place in town."

[3/12] "Lucy Ethiopian Cuisine opened today [3/8/12], and I went there for dinner with two friends. The food was great, and the owners were wonderful; I couldn't possibly describe how friendly, gracious, and grateful they were. The restaurant is geared toward take-out, and it's pretty casual, but there is seating for about twenty. There are three tables, all with nice tablecloths, and one mesob, a woven table. One table was occupied, and the others were reserved, but the owners were very accommodating, much like in Goodfellas, and created an eating area for us. I knew before I walked in that I would be getting a veggie combo. Most of the dishes are served on top of a large, round piece of injera, a crepe-like, sourdough flatbread, which you use to eat the stews by hand, though silverware is available upon request. The menu said that the veggie combo would be four dishes, but, when my giant plate came out, there were six different piles of food—lentils, yellow split peas, green beans with carrots, potatoes with carrots, beets, and collard greens. All the vegetable dishes are vegan. Each dish was delicious and spiced differently; some were very mild, with the flavor of the vegetables dominating, and others were more heavily spiced. My friend ordered a lamb dish, which came with a sizable pile of meat, and I could smell it as soon as it came out; it smelled wonderful, and my friend cleaned her whole plate. I also tasted the traditional Ethiopian coffee, and it was incredible; They have free coffee 3–7 P.M. on Saturdays. I think they are working out a few kinks in these first days: The credit card machine was not up and running yet, the food did not come out at the same time, and the vegetable dishes were warm but not hot, though all the meat dishes were cooked to order, which made them take longer. We were relieved to see credit-card stickers on the door, but, when we went to pay and found the machine was not hooked up yet, the owner told us that it was OK and that we could just pay next time, though we did not take him up on the offer—two of us scraped together enough cash, while the third ran across the street to get money. Call ahead for take-out, as there seemed to be a bit of a wait for people ordering on the spot. The variety store does not seem to be up and running yet, though there were two baskets of muffins and a box of 5 Hour Energy. We all plan on returning very soon. I was very excited to learn that an Ethiopian restaurant would be opening in Buffalo, and Lucy did not disappoint."

[BMcWS, 9/23/12] says: "We went here on a Saturday night at 5:30, and the place was full. There is no place to wait inside, so we stood outside and looked at the menu. We were seated in about 15–20 minutes. We were very specific that we did not want any dishes with any peppers, and 3 of the 4 of us could not eat spicy food. We asked our server for suggestions, since we have never had Ethiopian food. He recommended a beef dish and two lamb dishes. We said we would rather have variety, and asked if the chicken stew would fit our requirements in place of one lamb dish. He said yes. The only beverages are the ones for sale in the cooler—cans of pop or bottles of water. We waited almost an hour for our food to come, which was a long wait. When it did come, the first platter was delicious. It had pieces of lamb, a beef stew, tomatoes, carrots with cabbage, carrots with beans, a cheese that looked like feta but was milder, a cumin sauce, and collard greens. It also had a lamb combination that had bones in it, and this was too spicy for us to eat (I am pretty sure this is the second lamb dish he wanted us to get and that we had told him we would rather have chicken instead). We enjoyed the injera very much. It's a fun and different way to eat, without silverware! The second platter had the chicken stew we asked for, but this was so spicy that only 1 of us could eat it. The server seemed upset that we did not finish all of the food he brought us, although we put a good dent into the first platter. We had him box up the second platter mostly to appease him. We were not offered free coffee, although the menu said it was free on Saturdays. We did not wish to wait any longer, so we didn't ask for it. The credit-card machine had run out of paper, so we got no receipt. The staff is eager to please, the food is delicious, but the restaurant itself needs a good scrubbing. There were some dirty napkins on the floor and dirty coffee cups piled up on a side table against the wall. Don't think you can have dinner here, then have dessert a few doors down at Delish, like we did! They were open when we got there, and we thought we could go there afterwards for dessert. They close at 6!"

[DGe] said:

[9/13/12] "Comparing this to Gatur's, both are inexpensive; Lucy is smaller, Gatur's has a cleaner feel. The food at both is wonderful; better presented at Gatur's, more of a home-style feel at Lucy."

[3/12] says: "I have never eaten Ethiopian food, so, when we drove by and saw the sign, we stopped for lunch. Good idea. Lucy (named after the Australopithecus skeleton found in Ethiopia) is a small place, 4 tables, with take-out. No beer or wine, but very good, strong, bitter coffee, which was free, either because of the grand opening or because it was happy hour; there was bit of a language barrier between us and the very excited gentleman—owner?—who offered us the free coffee. There was free Sambusa for the first 300 people: a small light pastry stuffed with beef or lentils, usually 75 cents. There were many beef dishes, offered well done, medium, or raw; perhaps next time. I ate the lamb stew, my wife ate the lentils, with sides of traditional house salad and a wonderful cabbage dish. The waitress, who could speak English quite well, explained all the dishes, asked us as to spice levels, brought a scoop of more spice in case we wanted it, and asked us if we wanted it the traditional Ethiopian way, which we did. It came on a 24" round platter to share, served on top of a giant, airy, flatbread or crepe; we tore the bread and scooped the food. Fun and different, but make sure you like your dinner partner, or ask for a fork. The ingredients were all fresh, and the food was wonderful: lots of spice, but not silly hot. It is the best Ethiopian food I have ever eaten, and I will go again. As I said, it is also the the only Ethiopian food I have ever eaten, so if you go and don't think it is authentic, sorry. I would give the names of of the dishes we ordered and tell you what they called the crepe-bread, but the waitress was busy when we left; perhaps she is the chef as well. [It's called "injera", pronounced more or less as it looks, and it's a sourdough flatbread.] We asked for a paper menu that we could take, so that we could remember the names of the dishes; the helpful gentleman who gave us the wonderful coffee graciously said, 'Yes, no problem', and came back with hard candy instead. Entrees were in the $7–$10 range; there was also a very interesting breakfast menu featuring Fir Fir; when you go let us know what that is." [Take a look at http://en.wikipedia.org/wiki/Fir-fir.]
---
Luigi's Pizza & Catering.
9950 Transit Rd.
(north of Smith Rd.),
Swormville (Town of Amherst).
639-8162.
[11/09] Given 3½ (out of 4) pennies by Anne Neville, Buffalo News "Cheap Eats" restaurant reviewer.

[RM, 8/12] says: "If you eat in, get their antipasto. It is not only very good, but the presentation is excellent. Their pizza isn't bad, and much of their other food is quite good. This is a relatively inexpensive place with an atmosphere that goes with the name. Nice and relaxing place, with decent food at a reasonable price."

[MHa] said:

[2/11] "I recently had a luncheon at my house. Short notice, unfortunately, and thinking I was going to have a number of no-shows due to our famous Buffalo weather, I underestimated both my time line and the guest list! I consulted your guide (I do look at it a lot), [Thanks!] and didn't find what I wanted. [oops! sorry!] Some of the restaurants I called weren't interested in a 'small' luncheon of thirty-or-so people. Some preferred we use their facilities. A friend recommended I call Luigi's, and he came to the rescue! I did give him a few weeks notice; luckily, he was not that busy the weekend day I needed him and was happy to provide drop-off service. It was actually important that it be at my house and not at a restaurant for a number of reasons. Full disclosure here, I am a frequent diner at Luigi's, but I have never eaten the catered food. OK, I admit, I didn't think everyone was up for pasta, wings, or Italian food. When I saw the menu, I was pleasantly surprised. Very good choices: I ordered what I found to be really moist, roasted chicken; tender, roast beef; salads; vegetables; and saw that they pretty much offered just about anything one wants at a catered luncheon or dinner. The roast beef and chicken were excellent. I ordered pasta as well as meatballs, simply because I know they are great, but I was so sorry I didn't add the stuffed hot peppers. I forgot those who love the spicy peppers he makes. I guess, in hindsight, I should have ordered them. Everyone loved the food (no, they weren't being polite; one was my very fussy, elderly mom), and I was glad that I had chosen Luigi's, not because I eat there and know the owner, but because I finally had a chance to try his catering menu and could honestly say it was good! The food was delivered hot, and I mean hot! Enough plates and cutlery along with napkins, bread and butter, dressings, and condiments. There was enough for everyone, with a few leftovers, always welcome for those who had family at home they wanted to take a little something to. All in all, an excellent choice to cater an event."

[6/09] "Positive: I've been a customer of Luigi's for years and finally decided to add this one to your growing list of reviews. FYI, I've known the owner for a number of years, but that does not taint my review. In fact, the reason I keep going back is the quality of the food. The staff is friendly, there is a steady stream of take out customers, and it smells heavenly. These are the original stuffed hot banana peppers (I remember eating them years ago at Pizza John's), which are a must for anyone who loves them. The pizzas are excellent, both regular and NY-style, and the Italian dishes are authentic. I love the lasagna, and I always order a meatball, though I know I can't possibly finish it. They are not skimpy on the portions. The menu is varied, from antipasto and soups, to wings, pizza, and vegetarian-friendly dishes, which are a must for a friend of mine. They have all the usual Italian items, beans and greens, pasta fazool, fava beans, ziti, parm, etc. Their subs and hoagies are excellent. I love the sausage hoagie and the royal sub. Friday fish fry is available, baked or breaded, and the linguini and clam sauce is really delicious: my husband's favorite. The decor is a little like a trattoria: brightly painted, black and white pictures on the wall. They have beer and wine, and the music of Frank Sinatra, Michael Buble, and Dean Martin in the background. It takes me back to little Italy in New York City."
---
Lumber City Pizza Co.
1269 Erie Ave.
(between Wurlitzer Dr. & Walck Rd.),
City of North Tonawanda (Niagara County).
264-4580.
[2/22/13] Given 4 (out of 4) pennies by Brenda Alesii, Buffalo News "Cheap Eats" restaurant reviewer.

Same owners as Jonny C's NY Deli & Caterers and Windows on the Green.

Pizza, wings, pasta, salads, soups, calamari; catering, take-out, banquets. Former location of Pizza Junction, of Diners, Drive Ins, & Dives fame, with some of the same items on the menu (e.g., Beef on Weck pizza, Reuben pizza, Pulled Pork pizza).
---
878 Cleveland Dr.
(at the I-90/Thruway, west of Beach Rd.),
Cleve[land] Hill/Maryvale (Town of Cheektowaga).
833-9756.
1274 Hertel Ave.
(between Colvin & Delaware Aves.),
North Buffalo (City of Buffalo).
873-7230.
---
Home | Intro | What's

| Contributors | Ratings Key | Catering | Cuisines | Locations | Outdoors | Waterfront |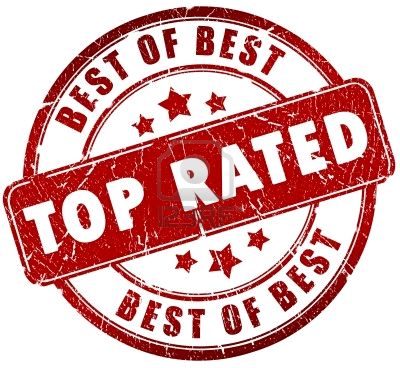 | Send a Review
---
Copyright © 1988–2015 by William J. Rapaport (rapaport@buffalo.edu)
http://www.cse.buffalo.edu/restaurant.guide/listl.html-20150904