[WHN] said:
[2/06] "We returned to the Eagle House on Saturday, 2/4, with two other couples. One person in our party ordered veal escalopes stuffed with scallops, shrimp, and spinach; another ordered filet of sirloin with Gorgonzola sauce. Four of us ordered the Saturday Night Special—Prime Rib—one medium rare, one "really, really rare" (knowing it would never happen, despite the waitress's assurances), and two medium. All came well- to very-well-done. The veal dish was said to be delicious, as was the other beef dish, but since I have now had two bad meals in a row, I no longer like the Eagle House. Definitely a negative rating."

[12/05] "My wife and I had lunch here on Wednesday, 12/28. I should mention that we've been here for dinner and lunch many times, and have never had a bad meal previously. The restaurant was very busy, but we were seated right away, although we didn't have a reservation. After a few minutes, while a waiter and waitress had a disagreement over which one had our table, the waiter arrived and took our order. A few minutes later, the waitress arrived to take our order, but we told her it had already been taken. (They had another argument over something else later, but not involving our table.) My wife ordered shrimp and scallops scampi over rice ($11.95), and I ordered baked lemon and pepper haddock ($9.95). The shrimp and scallops arrived sans scallops, which my wife pointed out to the waiter, who said "didn't 'they' tell you we're out of scallops"? We wondered who "they" were. He offered to add more shrimp, but my wife declined. Anyway, she said her dish was superb, with perfectly cooked shrimp, and lots of garlic and butter in the sauce. However, my haddock had a definite iodine taste—not fresh. I should have sent it back, but didn't. I still like the Eagle House; I just won't order seafood in the middle of the week."
Reviews from more than 10 years ago:
[Bill, 9/03] said: I used to think the place was pretty mediocre and worth avoiding, and that its only interest lay in the fact that it's nearly 175 years old. But [MER], my 8-year-old son, and I ate here after the owner sent me email suggesting I try it again. We went on a Saturday evening, not expecting that we'd need a reservation. When we were told that the only tables available were outside, we opted to leave (it was going to rain), at which point several empty tables suddenly materialized. [MER] had the French onion soup, which she said was very good, and a pasta ratatouille that was good but nothing special (I had the leftovers for lunch the next day; I agree: good but nothing special). I had the haddock Dijonnaise, which had a thick, heavy sauce and was accompanied by mashed potatoes with a very dried-out beef gravy, together with 3 stalks of fairly tasteless asparagus. The rolls, though warm, were boring: not much different from Wonder-bread hamburger rolls. My son liked his chicken fingers and fries from the children's menu; they were accompanied not only by the requisite bottle of ketchup but also by 3 dipping sauces and celery. Desserts were good but overly sweet; my white-chocolate-&-raspberry cake wasn't nearly as good as similar versions of that combination that I've had elsewhere (e.g., Just Pasta or Fredi [both closed now—note added 10/2011]). The service, however, was superb: almost as good as at the finest restaurants in New York: Our water glasses were never empty, plates were removed promptly, and we got clean napkins and new silverware for dessert. [MER] had lunch here a few days later with a friend who also hadn't been happy with Eagle House; both were pleasantly surprised with their lunches. In fact, [MER] reports that her beef on weck was the best and most tender she'd had in Buffalo, accompanied by an excellent potato salad. So I'm raising Eagle House's rating from negative [—] to neutral, and we'll probably be back, but I must say that I have to disagree with many of the comments below that praise it more highly than I do. One more comment that must be made. The night we were here turned out to be a special evening in Williamsville: The owner of Eagle House, along with other business folks in the area, had arranged for live entertainment on the street and open houses in many of the village shops. This was a very pleasant experience, and allowed us the opportunity to explore some really neat shops that we had never been in. I'm only sorry that it wasn't advertised more widely; it should definitely be repeated!

[GG, 9/03] said: "Time to update the Eagle House review. Good things have been happening in the last couple of years which have motivated us to frequent the restaurant. Summer is wonderful on the back patio, and inside is cozy and comfortable in the winter. Any time of year, the ambiance is pleasant and inviting, and, more importantly, the food is great. On a recent visit, I had salmon with a wasabi glaze that was one of the best I've ever had. Tricia Browne, the manager, works hard to keep the menu updated to feature new and old favorites and ensure that patrons are treated like welcome neighbors. There's a good variety of food from which to choose."

[KD, 9/03] said: "Outstanding!".

[AN, 4/97] said: "Good food and cosy ambience".

[RM, 5/95] said: "Nice atmosphere; entertainment in the lounge on some weekend nights. Decent food in a nice, cozy atmosphere. A favorite of people who live in the village of Williamsville."
---
E Cafe.
465 Main St.
(between Court St./Broadway & E. Huron St., in the Lafayette Court Building),
Downtown Buffalo.
852-7663.
[CSS, 8/11] says: "Small deli inside an office building, featuring daily specials and sandwiches/salads made to order. Prices are super-cheap (about $5 for a half-sandwich, chips, and fountain soda). The first time I went here, I was satisfied with the food for the cost: Sandwich was decent, had small amount of turkey and fresh lettuce/tomato/onion; huge for a half sandwich. Second visit yesterday was disappointing: Had the half-sandwich and salad special. While the salad dressing was homemade and tasty, the veggies appeared to have been sitting for a while, and were not very fresh. My half-sandwich (ham) was extremely watery: Not sure if it was the ham or the lettuce that was wet; it soaked through the bread. Worst part is that there was a hair in the sandwich! What a bummer: I really was hoping that this place could be my regular lunch spot. Looks like I'll be sticking with the Rainbow Deli for fast, cheap carryout."

[NMJ, 5/08] said: "The food is always fresh and made to order. There are daily specials listed. Fridays, with a purchase, fountain drinks are free! Weekly drawings for a free lunch are pulled, just by dropping in your business card (no purchase necessary). For under $5, your hunger will be satisfied. Salads, soups, and sandwiches are great. Breakfast is equally tasty. The egg-&-cheese wraps, although filling, make you wish your stomach was a little bigger. Four stars. For service, friendliness, and price!"

[HPK, 3/07] said: "This is a lunch place located in the building. The food is fresh, made to order, and a great price for what they could charge. A large Greek salad is only $4. On Fridays, they have free soda. Sandwiches, according to people I work with, are also made fresh and taste terrific. What I just cannot get over are the prices. Cheap! Great value!"
---
E.B. Green's Steakhouse.
2 Fountain Plaza
(in the Hyatt Regency Buffalo Hotel, at Pearl St., south of W. Huron St.),
Downtown Buffalo.
855-4870.
Online reservations available via OpenTable.com.

[4/05] Given 4 (out of 4) stars by Janice Okun, former Buffalo News restaurant reviewer.

[TNa, 11/7/13] says: "If, in fact, this place was ever the 2nd-rated steakhouse in the US, there can't be many good ones. I'll try to keep this short and to the point. First impression: breadsticks from Tops Markets' frozen-food section—they weren't good enough to be from Wegmans; they looked appetizing but were absolutely tasteless. Second impression: My wife's martini came in a hot, sticky glass obviously just out of the dishwasher. A chilled drink in a hot glass? The salad was pretty good, no complaints. Dinner: garlic, mashed potatoes—no garlic and barely warm; they obviously sat for a while before being served. My wife's filet was good; she enjoyed it. My rack of lamb was the worst that I've ever eaten: It wasn't a roasted rack, as typically prepared; it was 4 (2-rib) chops grilled like a steak. The menu does not describe the meal items; it only says 'Rack of Lamb' or 'Chicken' or…. I've never had rack of lamb that was grilled in pieces. Their cook needs to visit Russell's on a Tuesday evening and get a delicious half-rack of lamb with potatoes and vegetable for $10. I wish that I had. For the $$$$, you should go anywhere else."

[PT] said:

[11/5/12] "My husband and I had dinner at E.B. Green's on Friday night (11/2/12). He had a filet, and I had one Oscar-style with bearnaise sauce, crab meat, and asparagus. The meat was tender and delicious, but the crab meat was obviously spoiled, with a fishy taste. I only had one bite and pushed it to the side. I would have complained, but our server never returned until after we had finished eating and the busser had removed our dirty dishes. When she finally returned and asked if we had enjoyed our meals, I told her the crab was spoiled and inedible. Her reply was, 'I'll tell the kitchen': not the correct response for a restaurant that claims to be one of the top steakhouses in the US."

[10/10] "My husband and I went to E.B. Green's Saturday night [10/9/10], along with another couple, for their Local Restaurant Week specials. We all had steaks, since they're best known as a steak house, but duck and salmon were also available on the $20.10 menu. A house salad and baked potato were included. I had filet, while my husband had prime rib. Our friends both had filets. It was an excellent meal at a great price."

[WHN, 10/11] said: "After she finished a short stint at work on Monday (Columbus Day, 10/10/11), my friend G and I planned to meet at Templeton Landing for wine on their deck but, upon arrival, found that it's closed on Mondays. So, we changed to Plan B, and went to E.B. Green's. We didn't want a big dinner, so sat in the bar area and had some wine and a light snack. She had had a big lunch with her daughter and granddaughters at Dug's Dive, so just ordered asparagus with hollandaise, but it was a large serving that must have been close to a pound. G couldn't finish it all, so I helped. I hadn't had any lunch, so I ordered sauteed oysters and duck frites. The oysters were lightly breaded, large, and delicious, as were the potatoes, which were sliced rather than shaped like French fries. It was early, so the bar and the restaurant itself were quiet. In fact, we were the only ones in the bar. I have not been to E.B. Green's for dinner for a very long time but, after looking over their full menu, would like to return for a steak dinner sometime."

[CSS, 4/11] said: "2 stars out of 4. A companion and I dined last night at E.B. Green's for the $21.11 Restaurant Week special. (As a side note, why is the price 21.11 and not 20.11?) The menu offered was a house salad; your choice of filet, prime rib, salmon, or duck; and a baked potato. Substitutions for potato and salad were an additional $2.50. We first opted for a bottle of wine and 3 appetizers: duck fries, clams casino, and scallops. The duck fries were actually a small handful of thick-cut, homemade 'chips' fried in duck fat (which explains the $3.50 price tag). They came with no accompaniments and were sort of lonely and soggy, plated on a piece of parchment paper. Poor presentation for a steakhouse of this caliber; I was surprised. The clams casino were inedible: They were filled with shards of shell, and I almost broke a tooth. They were returned, and the server promptly removed them from the bill, explaining that they had not been cleaned properly. Our salads arrived next. I had the house salad, and my friend substituted a Caesar for the extra $2.50. It looked, and he verified, that it was unimpressive, but acceptable, on par with what you would get at a high-end banquet (which is how I would rate the meal overall). We both ordered filets as our entrees, and I had the baked potato. Both were fine; again, presentation was lacking (steak and potato, side of bearnaise, no garnish, plate was quite large for the meal). Companion complained that his filet was overcooked (ordered rare), but, for a small (6-oz. filet), I thought both his and mine were cooked properly, though not extremely flavorful. I surmised that the quality of the meal may have been lacking due to the scaled-back menu for restaurant week; the server seemed extremely on-guard regarding the prices and substitution policies. It seemed like they dread restaurant week, and, indeed, the place was packed to the brim with people ordering off the special menu. Regardless, I would probably not return after reviewing the prices on their regular menu. I have had very good steaks at Fiamma and Prime 490, and even Laughlin's. Perhaps 20 years ago E.B. Green's was the go-to steakhouse; now, I believe, there are better options in the City of Buffalo."

Bill said:

[12/10] [MER] and I had a late dinner here while our 15-year-old son was at the Maria Love Charity Ball. We had a $25 coupon, courtesy of the UB Athletic Department, but I see that the restaurant is also publishing these coupons in the Buffalo News—virtually giving them away—and the menu indicates which items are not eligible for the coupons, so I'm guessing that they're a semi-permanent feature being used try to drum up business. I began with lobster bisque: tasty, with a single, large chunk of lobster in the middle, but way too thick for my liking; I like my soups to be drinkable, not chewable. Next came a house salad, which I had to send back, because it came with unadvertised bleu cheese, which I despise. (And, not having re-read my own previous review, I forgot that I had to tell them to leave off the bleu cheese!) The newly de-cheesed salad was good, but the raspberry vinaigrette was so mild as to be undetectable. I had the Dover Sole Amandine (again, having forgotten that that was what I had had the last time; either that, or I'm in rut; I'll also note here that the sole is not listed on the online menu), accompanied by grilled eggplant, zucchini, and red peppers (which was offered to me by our excellent waiter, instead of the baked potato listed on the menu). The veggies were good. The sole was good but not great; at least, the portion was not huge, though the price-tag was ($39, as I recall). I must say, however, that the sole was far superior in flavor to the tasteless trout I had recently at Black and Blue. [MER] had a filet mignon with a peppercorn reduction; she was a bit surprised to find it entirely encrusted in very peppery peppercorns. But she did enjoy the flavor after the initial surprise, though she did not enjoy the gristly meat. For dessert, we shared a miniature apple pie with fresh whipped cream, which was excellent. I guess I now understand why they need the $25 coupons to bring patrons in.

[4/08] I ate here with [MER] and 5 other guests, my first time back in about 15 years. We began with "Monkey Bread": basically a cinnamon roll, a rather strangely sweet appetizer that no one was thrilled with. I opted for the Dover Sole Amandine; yes, I know that this is basically a steakhouse, but my rule of thumb is to eat things that I wouldn't normally make for myself at home, and fish is one of those, whereas steak isn't. The sole was very good, simply prepared, accompanied by garlic mashed potatoes (at extra cost; baked is complimentary) and a small bowl of melted butter. It also came with an excellent house salad that you have to order without bleu cheese if you hate bleu cheese as much as I do. [MER] had the herbed organic chicken, which she loved. Others had the rack of lamb, the salmon, and the sliced NY strip steak. Everyone was happy with their meals, and the service was excellent, if a bit leisurely. I would consider this a good, old-fashioned, standard restaurant; nothing exotic.
[LGG, 5/10] said: "My wife and I recently had dinner at E.B. Green's. I had the double filet mignon, comparable to the Buffalo Chop House in terms of beef quality. You do get a baked potato and a house salad included with your $45.00 steak, though. This would add another $16.00 or so at the Buffalo Chop House. My wife had the seared tuna; she enjoyed it, but it wasn't anything special. Their menu does not describe how the food is prepared; it just say 'scallops' or 'duck'. You have to ask the server how all of these items are prepared; a little bit more of a description would be nice. They have an odd substitution policy, as well: If you want a Caesar salad, or a sweet potato, or French fries, they charge you an additional $2.50; if you order these items à la carte, they are all the same price on the menu. Why would I have to pay $2.50 to go from a baked potato to French fries? Just another way to nickle and dime you. The decor is a bit dated: a lot of mirrors and gold trim. All in all, a nice place, and we would return, despite our minor complaints."
[TPr, 2/07] said: "What can you say about E.B. Green's that hasn't already been said? This still stands as Western NY's premiere place for elegant, fine dining. Walking into the restaurant on a Friday night, we were greeted by Jackie Jocko on the piano—a brilliant lounge player who has been playing for more decades than many of us have been alive. He asks about people in the bar area, finds out why they're there, and then works their name into a song while he plays his piano. What could possibly be more romantic? Expect to pay $20-$30 for a couple of drinks—but please don't complain—you're in a nice restaurant for a special occasion. There is no need to be cheap. My wife had a glass of Pino Grigio with dinner, and I had a delicious glass of single malt scotch before our meal. The ambiance and environment are worth it, and your drink will be made perfectly. After a drink, our table was ready, and the staff were prompt. I appreciate a restaurant that brings their cuts of meat to the table to show you what they look like. Their bread service was fantastic, and my water glass was never less than 1/2 full. We started the meal with pan-fried oysters. They came with a light but crisp breading and a mayonnaise-based dripping sauce. They were perfectly cooked and delicious. The oysters were definitely freshly shucked, and I would order these again. Our meals came with salads. I upgraded my salad to a Caesar, and my wife got the house salad. My Caesar was dead-on perfect. Each romaine leaf was coated with a perfect blend of cheese, lemon, and oil. My wife's house salad was superb as well—mixed greens with walnut and bleu cheese and a vinaigrette dressing. Everything was fresh and crisp. Our meals came, and the delivery was perfect. I should note that their menu is very straightforward. It lists the cuts of meat and fish that they offer, and that's it. In my opinion, that's how it should be in a fine restaurant—good food shouldn't need flowery descriptions. In any event, I went with the ribeye, and my wife got the salmon. I should note that they were out of a couple of things on the menu, but the fact that it was 8 PM and everything Green's serves is "fresh"—that is very understandable. Meals came with an enormous baked potato, and the staff brought fresh butter and sour cream for the top. My steak was perfectly cooked medium rare and was a very aggressive portion. My wife's salmon was done to perfection as well and was paired with a delicious mango salsa. We took our time, and the staff were around just enough to step in if needed, but never hovering. We would go here again and again and again."
[BMcWS, 1/07] said: "One star. This was our first trip to this well-known steak house. The squeamish among us didn't really enjoy seeing the tray of raw meat used for display purposes. A crab bisque to start with was just so-so. Others at the table enjoyed the clams casino. Salads were delicious, with the house salad truly a winner. Caeser was good, too. Filet mignon and prime rib were excellent. Potatoes accompanying them were good, as well. All other side orders are extra, and we did not partake. We did order the monkey bread and were disappointed to receive what appeared to be enough for only one person—we expected a basket. It was tasty though."
Reviews from more than 10 years ago:
However, things may have changed in the last few years from the way they were in the last century:
[TSe, 2/04] said: "We celebrated my daughters b'day tonight @ EB Green's. The service was subpar: He forgot to bring our bottle of wine, he forgot my ice cream for dessert, and he never showed us their customary plate of steaks. I ordered the seafood & steak entrée. For $39.00, it was inferior prime rib, and the salmon was served unadorned. I cannot and will not recommend this restaurant to my friends. I find it extremely hard to believe this restaurant is rated one of the top 10 steak houses in the country. It does not get my vote."

[MEL] said:

[3/99] "I was scrolling through the site and noticed that someone said Warren's was the only place in WNY with dessert soufflés. Not so! E.B. Green's downtown also has them. I had a vanilla soufflé there a while back (that was pretty good, with a puddingish feel). They also have chocolate soufflés which I have not tried."

[10/98] "The local equivalent of Morton's (a fancy-shmancy national steakhouse) where, as in Morton's, they show you your (usually enormous) cut of meat before cooking it. Prices are enormous two ($25-$30 for most entrees) but worth it if anything is. I have been here twice in the past 2 years—once I had a filet mignon that was just OK, but the last time I had a truly delicious New York strip and a baked potato I ate for breakfast the next morning because the steak filled me up."

[3/98] "Reasonably good steakhouse, but not as good as the best national chains."

[MLS, 1/98] said: "More steak than is good for you. Priced for expense accounts."

[FAW, 9/97] said: "The steaks were excellent (I had a porterhouse), very generous in size, very good. The salad was good but not great. The bread served with the meal (like monkey bread) was only marginal. Would have preferred rolls. The dessert menu was disappointing—mostly pies, nothing chocolate, no ice cream or mousse cake, stuff like that. Turned out nobody ordered dessert (and they were really in the mood, too!) But the biggest problem was the lounge act. It started very early (8 p.m.) and was in very close proximity to the dining area. The music was extremely loud and not conducive to conversation. Suggest starting the lounge act later like 9-10 p.m. The service in general was good."

[DM, 7/95] said: "Very good steak—all the way up to the 48 oz. porterhouse!"
---
Eastern Hills Mall.
4545 Transit Rd.
(on the east side of Transit Rd., between Sheridan Dr. & Main St.),
Harris Hill (Town of Clarence).
633-1600.
---
The Eastern Pearl Restaurant.
938 Maple Rd.
(between N. Forest & Hopkins Rds., in Boardwalk Boutiques Plaza),
"Greater" Williamsville (Town of Amherst).
204-8898.
Cantonese.

Delivery available from Takeout Taxi, 631-2222.

[3/10] Listed as one of 41 "Restaurants We Love" by Buffalo Spree magazine.

[RM, 8/12] says: "Without question, the best Chinese Restaurant in WNY. I really enjoy the food there. Clean, not greasy. You can taste the ingredients in the dishes, and they have a very wide selection, not just your typical, fast-food menu. Not cheap, but well worth the price. Nicely decorated. I would recommend taking the time to eat at the restaurant. Unfortunately, for a nice place, people don't tend to dress as I wish they would."

[XZ, 2/10] said: "Let me start by saying that it has the best Chinese food in town; I mean authentic, non-Americanized Chinese food—probably the only place, no, the only place. Heard about its openning for a while, finally went for lunch with my wife on 6th. The decor was tasteless, with cheap, stone lions outside and completely out-of-place, low-end terracotta warriors inside. But some might find it exotic. At least the interior was new and fresh, and color scheme was right. The waiters were apparently new and inexperienced; hope they will improve over time. Like always, the Fried Crisp and Plum Sauce was as unChinese as you can get. But the tea was actually pretty good Woolong, considering the restaurant setting. The chopsticks were default, which I like. Now the food: We ordered Shanghai Style Juicy Buns (soup bun), Beef Chow Fun (thick rice noodle), Cantonese Chow Mei (thin egg noodle), and House Special Crispy Chicken. The dim sum chef who made the buns knew what he/she was doing. You can tell the perfect folding technique. The dough was done just right: a little chewy but not tough and never soggy—al dente, one might say. Nice soup inside; stuffing was a little sweet, true to Shanghai style. However, the dipping sauce was of compromised sweet type; should've been served with the traditional vinegar and ginger. Chow Fun and Chow Mei were true to Cantonese style, too. Clearly not house made, the rice noodle was below par when compared to the good ones you can find in NYC's or Toronto's Chinatown, but one can't be too picky in Buffalo. The cooking was done right, though; you can tell from the 'fire' flavor. The vegetables in Chow Mei were fresh and correct, mainly of Chinese chive, not cabbage and broccoli nonsense. Good quality soy sauce was used. The egg noodle was a bit too tough for my taste, but that's more of a personal preference, and it was perfect when I reheated the leftovers Saturday night. The chicken: ah, the chicken. How should I put it? It's too old. It was marinated right, fried right, served with authentic and good sauce (I mean very good: can have its place in Flushing good), but the chicken was probably a pound too big and a year too old. No chef can tender a chicken like that. And the garlic infusion can be stronger. All in all, very authentic place; this is not your typical sweet-and-sour sauce 'Chinese' joint; granted, I didn't try their General's Chicken. The owner must have truly professional Chinese chefs flown in from Toronto or NYC. Decent price: The bill was around $40, considering the big portion. Big portion! Be warned, it took us two meals to finish off the leftovers. Next time, we will bring friends so we can try out more dishes. I'd prefer they save a little on portion and put more effort in continuous improvement, like real dim sum on weekends; that would be good. One can only hope they will keep up with the good work; there should be at least one authentic Chinese restaurant in Buffalo."

[DaH, 12/09] said: "I recall a Gusto review of the recently opened Eastern Pearl as having been favorable. Based on that review, and the restaurant's proximity to our home, my husband and I decided to stop for dinner during the week. The decor was sharp, modern, Asian inspired. Our expectations were high, and we were hungry. We ordered pork egg rolls, a beef-stew soup; I ordered the Korean-chicken main course, and my husband ordered the Mongolian beef. The soup lacked the delicate broth typical of Asian soups. The egg rolls were uneventful, just ordinary. We both agreed that, had we been blindfolded, we wouldn't have been able to determine whether we were eating the chicken or the beef. The seasonings of both were the same. My husband lived in Korea for seven years and said the Korean chicken tasted unlike anything he'd had in all his years in Korea. I have to question the heavy use of black pepper in both dishes. Both of us have traveled the orient and are adventurous eaters. I haven't found black pepper to be at all common in Asian cooking. The food was of such poor flavor that my husband didn't even want to take home the leftovers. I am befuddled by the other reviews on this site. There are several far superior Chinese restaurants in WNY. Are our tastes more refined than the other diners here? I doubt it. Did the staff's efforts to prove the restaurant suddenly run dry? Did we order the two worst dishes on the menu? I don't know, nor do I care; we simply won't return when there are so many other restaurants in Amherst."

[ECB] said:

[12/09] "I've returned three times since my initial visit, once for dinner with my wife [AAB] and twice for lunch. Every time, the food was excellent. For dinner, we tried the Fried Dumplings, Sweet and Sour Chicken, and Salted Spare Ribs with Hot Peppers. The dumplings were good, but the two entrees really stood out. The chicken was wonderfully fried, not at all greasy and just the right amount of batter, and its accompanying sauce was not overly thick and just sweet enough. The pork was delicious: crispy, salty, and flavorful, with little bits of garlic, onion, and hot green pepper. It came with a creamy mango sauce for dipping, but I found it unnecessary. The lunches were equally good and very reasonably priced ($10 including tip). I tried the General Tso's and Szechuan Chicken, both of which were very good. At every meal, we had their consistently fantastic hot and sour soup. As expected, the service has become better since they opened, and I was pleased on the last two visits to get my favorite waiter from Chang's."

[9/09] "The new entryway is a good indicator of the lovely decorating job throughout the replacement for the fire-ravaged Chang's Garden. My wife [AAB] and I had reservations and were seated promptly. The service throughout was a little inconsistent, with the waitress not being as familiar with the menu as we'd have liked (though not unexpected with a new restaurant with such a large menu) and a little too eager to clear things from the table before we were done with them. The menu was impressive, including such items as Cold Canton Chicken Feet, Jelly Fish Salad, Manila Clam with Black Bean Sauce, Stir-Fried Eggplant, Pepper Spiced Frog's Legs, and Sliced Conch with Asparagus in addition to the more usual fare. Complementary Spanish peanuts and lovely pickled vegetables were provided with the meal rather than the traditional fried noodles and duck sauce. We started with the Hot and Sour Soup, which had a nice consistency (so many are overly thickened), a rich flavor, and a nice slow-building heat. For appetizers, we had Pork Egg Rolls and Small Juicy Buns Shanghai Style. The former were unremarkable, frozen rather than freshly made, but the latter were nice little steamed meat dumplings with an excellent dipping sauce. Sadly, I was informed that the main course I ordered, Salted Baked Spare Ribs with Hot Peppers, was out, so I had to go with the Kung Pao Shrimp instead. It was all right but a little too heavy on the celery. My wife got the House Special Crispy Chicken, which the waitress wasn't really able to describe, and was a bit disappointed. It was well prepared—cut up chicken with crispy skin, moist meat, and a bowl of seasoning to dip it in—but wasn't what she was looking for. We will be returning despite the rough parts of the meal, because this is a new restaurant with a lot of promise, and we are hoping they will work some of the kinks out over the course of the next few months."

[WHN, 9/09] says that on a Thursday evening earlier this month, "we dined at the Eastern Pearl restaurant, which recently opened in the former Chang's Garden location on Maple Road near North Forest. Their website calls it 'Buffalo('s) first gourmet Cantonese restaurant'. The decor is completely new and very Oriental in appearance. The entrance has been moved to the front of the building, and Fu Temple Dogs 'guard' the entryway. Inside, there are full size replicas of terra cotta soldiers and other artifacts. The restaurant seems smaller than Chang's, probably because there is a larger entrance hall, a big bar, pillars dividing the room, and what appears to be a private dining room toward the back of the main dining room. I'm not an expert on Cantonese cuisine, but the menu offers many of the standard dishes served by other Chinese restaurants in Buffalo. That said, there are many Cantonese dishes available, as well as a myriad of dishes from other regions of China, including Peking duck, available with 24 hours advance notice. We shared two appetizers—steamed pork dumplings and chicken lettuce wraps, which the diners assemble themselves. The latter are almost exactly like those of the national chain, P.F. Chang's, which is supposed to open a branch at the Walden Galleria in October. I would give a slight edge to P.F. Chang's version, whose servers will mix a concoction of soy sauce, hot sauce, and Chinese mustard to the diners' specs at the table. Eastern Pearl provides soy sauce, but we had to ask for hot sauce and blend it ourselves. Still, both the chicken wraps and the pork dumplings were delicious. We shared four entrees—sweet and sour pork, Mongolian beef, a tofu dish, and orange chicken. All were very good, and the orange chicken was excellent—reminiscent of that served at the long-gone Pacific Garden, where Kabab and Curry is now, and at Rita's Crystal Palace. We probably would not order two sweet dishes like the pork and chicken next time, but that was our fault, not theirs. The place was essentially full, even in the middle of the week. Our server told us they are working on a Chinese dessert menu, but the current one is pretty standard fare with choices like cheesecake, Tiramisu, etc. We skipped dessert. Both the food and service were very good, and the bill for two appetizers, four entrees, two beers, and two glasses of wine was just over $77, including tax, but before the gratuity. Eastern Pearl is a worthy successor to Chang's (before it went downhill). We will return to try different dishes soon."
---
Eatza My Pizza.
174 Orchard Park Rd.
(between Seneca St. & Potters Rd., east of the I-90 Thruway, south of the 400 Aurora Expy & the Winchester neighborhood, west of Ebenezer and Gardenville),
Town of West Seneca.
827-8974 (which spells "TASTY PI").
[TR, 9/10] says: "Open Monday–Thursday, 11 A.M.–11 P.M.; Friday–Saturday, 11 A.M.–1 A.M.; Sunday, 11 A.M.–9 P.M.. This is a take-out spot with gourmet/foodie-pleasing pizzas. Also available are subs, wraps, burgers, hot dogs, bar-b-q chicken, salads, tacos, pasta, and more. We have tried most of the pizzas, and, overall, they are very delish. Crisp crusts; each special pizza has its own combo of spices that enhance each bite. Last evening, my husband and I had the Hawaiian. My half does not have cheese, and it is still super-fine, flavorful. The White is very, very gourmet, too, even without that mozzarella. The Chicken Parm is also delightful, and my husband enjoyed the Sausage Parm (w/cheeses). Each pizza is treated like it is being entered in the blue-ribbon contest, unlike most other local pizza joints, independent or franchised. Each visit, we get our card stamped. After 10 pizzas, and the card is filled, a free pizza is gifted, your choice!"
---
Ebenezer Ale House.
4348 Seneca St.
(between Main St. & Mill Rd.),
Ebenezer (Town of West Seneca).
674-2337 (674-BEER).
[KBr, 11/14/12] says: "Please add Ebenezer Ale House to your site. This little gem in West Seneca has been open since 2011. The place is great, very attractive, and also comfortable inside, and they have tons of different, unique, but tasty beers on tap! Also, the menu is wonderful, with a great combination of Western New York favorites and also some not-so-typical dishes for a neighborhood hangout. Everything is delicious! The service is also great: friendly and attentive staff. My husband and I went there in October last; we had also gone over the summer in July. This last time, we started with the crab fritters and the loaded BBQ fries: both very tasty! Then I got the bronzed chicken sandwich, and my husband got the ale-house rib eye. We also shared mac-and-cheese, which is delicious because it has prosciutto and gouda cheese. Some of the unusual things they have are a variety of sauces you can get on chicken wings, some rich entrees like goat-cheese-stuffed chicken breast and brown-ale-braised short ribs; also, some neat appetizers like a Mediterranean platter and baked goat cheese. Everything is wonderful."
---
Eckl's [Beef & Weck] Restaurant.
4936 Ellicott Rd.
(between New Armour & Jewett Holmwood Rds.),
Duell's Corner (Town of Orchard Park).
662-2262.
[BMcWS, 3/10] says: "We went here after the recent Buffalo News review got us interested. This is a terrific, old-time-Buffalo restaurant. Any time a meal begins with a relish tray, you know you're going to be in good hands! I had the yellow pike fish fry, which was perfectly done and a nice change from haddock. The fries that came with it were very good (and I'm a picky fry eater). The cole slaw was absolutely perfect. The husband had roast beef with gravy and mashed potatoes. It also came with the vegetable of the night, which was broccoli. The broccoli had a cheese sauce that I suspect was pre-made—very orange. The mashed potatoes also made me suspicious that they were not freshly made. The husband, however, was happy. The kids had beef on weck, which came with fries, cole slaw, and broccoli. You get a lot of food for the price here. Everyone thought their roast beef was chewy, but in my opinion real roast beef generally is. I was in love with my fish fry and the ambience of this restaurant."

[GOw, 8/08] said (in our first review for August): "My in-laws have wanted to take us to this restaurant for the past year. They have been married 59 years. They eat out just about 7 days a week. They know what they like, and this was a good choice. They do not like a lot of hustle and bustle. They like a good value and after reaching 80 do not need the latest trends. Do not go to Eckl's if you want the newest, trendiest, artistic, vertically presented food. You will not find maytag bleu cheese, any type of a confit or an aioli anywhere in sight. What you will find is professional, capable service, well-prepared and good-tasting food. We arrived at 6 pm on a Wednesday night and were seated immediately. The room has dark paneling, and it's obvious the owner is a golfing enthusiast. I closed my eyes for a moment, and if men were still required to wear a jacket and tie, we could have been in 1965. We ordered drinks and were told about the available soups. The dinners come with potato and a salad or vegetable. My wife ordered the lobster bisque, Dad had the beef barley, and Mom had the French onion. I passed on the soup. I did get 1/3 of the bisque, which was very good. Reports were positive on all soups. I find the first hurdle anytime when ordering soup is that it is served hot. They got this right. The French onion was absolutely scalding hot...good job! We also were served a little relish tray with olives, peppers, and pickles; nice touch. We were each brought a thick slice of warmed Italian bread. I saw our server pull the bread out of a bag on the beef-carving station; I'm not sure, but it may be Costanzo's. It was apparent from the carving station that this place is all about beef. Jan and I both ordered the roast-beef dinner. I chose a baked sweet potato, and Jan opted for the German potato salad. The parents decided to share the filet (medium well—no red for the folks, please). We all ordered the salad with the house dressing, which is a warm bacon: delicious. The salad was quite large. There was plenty of romaine and the like, and minimal iceberg; very good salad. Service was leisurely and attentive. I ordered my beef medium rare, and it came out just right. I enjoyed watching the surgeon at work at the carving station. The medium-well filet was tender. They left just a little pink in the center, which probably helped out. Jan ordered her beef medium, and it was to her liking. The German potato salad was very good; I wish I had ordered that. The sweet potato was fine. What was interesting was that the beef was brought out on a plate with nothing else. Just the beef and one little sprig of parsley. I finished my plate, and had Jan's leftovers for lunch today. I did not put any salt or pepper on my beef; it did not need it. I did use some of their surprisingly mild horseradish. Great place. The next time you think about going to a chain with steam-table food, think again and choose a place like Eckl's. They do have plenty of other choices than beef. I almost went for the yellow pike, but decided to go for the house specialty and was not disappointed."

[JoKu, 3/07] said: "Eckl's had professional but stiff and rigid service. Two roast beef dinners were ordered, one medium and one medium well. Both were served bloody, bloody rare (most of the beef was served bloody rare from the open carving station, which was directly next to our table). The mixed vegetables with cheese sauce accompanied both dinners and were excellent. One dinner was accompanied by an excellent baked potato, the other by severely watered down, institutional-style, boxed potatoes. However, my son's roast beef ordered well done was extremely good, and the heaping relish tray served with dinner, while very good, seemed to go untouched on most of the tables. Suggestion: Maybe they should stop serving pickles, and start peeling potatoes. When the waittress returned, we made her aware of this, and she returned to say that they would re-prepare the beef. By that time, we had suffered our way through half of one serving, while the other remained primarily untouched. We requested to have one dinner removed from the bill. Our waittress returned and reluctantly accommodated. When leaving, I approached the owner to tell him how disappointed we were with our experience. He had an arrogant demeanor and claimed that the potatoes, while instant, were the "best on the market" and that paying someone 10 to 12 dollars an hour was a thing of the past. Don't restaurants have to reveal when using a processed or instant product?"
---
Eddie Ryan's. —WARNING: WEBSITE PLAYS LOUD MUSIC!
50 Central Ave.
(north of Broadway),
Village of Lancaster (Town of Lancaster).
651-0950.
[KZu, 7/08] says: "This restaurant is a delight! It seems like an "Irish" dinner place, and so it has lots of "Irish"-type foods on the menu. I wasn't sure if I would like this food, but ordered the Pot Roast, because that's usually OK at other places. Well, I was surprised! It was delicious, and the food from other tables looked just as good. There was so much rich meat and gravy, I had to take some home. Food hot and done just right, everything fresh, and the waitresses so friendly. Prices were family friendly, and I would recommend this place to anyone who likes a good hot dinner. We were there before a show at the Lancaster Opera House, and they must be used to the patrons of the theatre coming there for dinner. They did everything possible to get our dinner quickly, so we would not be late for the show. I plan on going there more often. It's great."
---


Eddie's Chop House.
3171 Main St.
(south of Northrup Pl.,
north of Lake Effect Diner & Highgate Ave.),
University District (City of Buffalo).
835-8888.
Chinese BBQ.

[RAS, 7/31/15] says: "On July 30, 2015, I had a nice lunch at Eddie's Chop House. Not to be confused with a more famous Chophouse in town, this one bills itself as 'Original New York City Chinese Food'. Formerly a pizzeria twice its present size, Eddie's is clean and bright and newly remodeled. My attention was quickly drawn to the glass box filled with whole barbequed ducks, chickens, and pork ribs. I went to the counter and ordered a two-meat combo rice box, which contained a generous portion of steamed white rice, some steamed cabbage, and portions of roasted duck and pork ribs. The meats were delicious, and the rice and cabbage made it a filling lunch for $6.00, which probably won't buy you a baked potato at that other chophouse. Next time, I may inquire about adding another portion of meat to my order. The menu also offers noodle bowls with the same meats, or wonton, dumpling, or fish balls instead of meat. Almost every item on the menu is under $7.00. A whole roasted duck is offered for $23.00. The 25-year-old gentleman who takes your order and your money is Eddie himself, the proprietor. I'll definitely be back."

---
Edge of Town.
2310 Genesee St.
(west of Pine Ridge Heritage Blvd., on the border with Buffalo ("edge of town", get it? :-),
Pine Hill (Town of Cheektowaga).
893-4476.
[5/12] Given 3½ (out of 4) pennies by Anne Neville, Buffalo News "Cheap Eats" restaurant reviewer.

[AJP, 3/12] says: "I visited the Edge of Town based on earlier reviewers' recommendations, and was not disappointed. We dropped in at about 5:30 on a Thursday, and found things pretty much as described. The soup and salad are still $4.95. The salad bar I thought was fair, and the soup excellent. We were informed that the soup that was out there was low and was going to be replaced with an entirely fresh, new pot of beef barley, which was very hardy. One of our group ordered the chicken fingers, which, while nothing special, were well cooked—not grease-laden or burned. I was informed of their 'all you can eat special' of the day, which included chicken, roast beef, or liver and onions. I selected the chicken, which is available grilled or fried, with or without potatoes or vegetable. I opted for the grilled, and it tasted as though it were charcoal grilled and was very well done. A previous reviewer mentioned the portion sizes, and this did not disappoint. There was no way to order a second plate. Dinner for three came out to about $24, plus drinks. I would encourage you to order one of the dinner items, more so than the standard, small-restaurant fare, to try something this restaurant should be known for."

[LMR, 9/09] said: "This local bar and restaurant is homey, quaint, and you do not leave hungry. Ended up there on Saturday, 9/26, by accident, but we were not disappointed. Food and drinks could not be cheaper. My soup and salad bar was $4.95; boyfriend got fish fry on a Saturday, unheard of, and it was a large piece of haddock with fries, and included the soup and salad bar for $6.95. Now that was a $2-off special that night, but they also had all-you-can-eat chicken and roast beef for under $8, including the soup and salad bar. Amazing! Now the salad bar is not anything special, your typical items, but the side salads on the salad bar were delicious. You could tell they were all homemade, not processed and poured out of a bucket—yuk! Not at The Edge of Town!! That was worth it to me. We got a dinner card that you get punched each time you go, and your tenth meal is free. It was your typical hometown dive, not well decorated, but clean and friendly and delicious! Best mistake we have made in a long time. Will definitely go back."

[LDo, 1/09] said: "Traditional bar with attached dining room, Edge of Town still has a customer appreciation card where 10 meals reward the customer with a free meal in the future. All meals come with salad bar and soup bar, with a bread-carving station. Most meals are under $12.00, and they offer daily specials. Portions are very large, even by Buffalo standards, and most people end up with a take-home box. The fish fry is available every day of the week, and comes with a variety of versions in battered, breaded, broiled; and customers can pick either haddock or another type of available fish."
---
Edgewaters.
6342 Niagara Pkwy.
(2nd floor of Queen Victoria Place, south of Murray St., directly opposite Goat Island),
City of Niagara Falls (Niagara Region), ON, CANADA.
1-905-356-2217.
[WHN, 6/12] says: "G and I had lunch at Edgewaters on Saturday, 6/9/12. It was a rainy, chilly day, but their covered patio has radiant heaters overhead to warm the dining room. There is an outdoor patio for warm and sunny days, too. G had clam chowder and a mixed-greens salad. I had a turkey club on ciabatta, with cranberry mayonnaise. The food and service were both very good. With a glass of wine each, the cost was about C$30. Parking in their lot is an additional $5 or $10."
---
Elks Lodge #346.
1805 Factory Outlet Blvd.
(at Sabre Dr., east of the I-190 Niagara Thruway, southwest of Fashion Outlets mall, just outside the City of Niagara Falls),
Town of Niagara (Niagara County).
297-2727.
[EN, 8/08] says that their fish fry is "inconsistent: Oil frequently leaves fish and French fries tasting oily and heavy. Seems as though they don't have enough employees, time, or friers to make sure that the items are cooked in reasonably fresh oil and fresh tasting. Other side dishes are bland and boring. Slow service, long waits…but not because of anything other than there being a lack of places to go in Niagara Falls."
---
Ellicottville Brewing Co.. —WARNING: WEBSITE CURRENTLY HAS A POP-UP THAT TALKS TO YOU!
34 W. Main St.
(west of Water St.),
Village of Fredonia (Town of Pomfret, northern Chautauqua County).
679-7939.
[JoM, 10/11] says: "Stopped into the Fredonia location for dinner with a group of four on 10/22/2011. To start, I had a bowl of their spicy, African peanut soup, which was delicious. It was a creamy soup with chunks of chicken and pepper, with a peanut base. As a table, we also split an order of nachos and potato perogies. The nachos were classic, with cheese, salsa, and veggies on top; they were very good. The perogies were fantastic: The description on the menu says they are handmade by a gentleman in Hamburg, NY; these were the best perogies I've had in a restaurant. For main courses, everyone had either a hamburger or quesadillas. I had the pepper-crusted, bleu burger, which was very good. My friend had the EBC burger and was happy with his choice. The quesadillas also received the seal of approval. EBC brews all their own beers and have many options to choose from. This is actually the second location for EBC. The original location is in Ellicottville (surprise!). The Fredonia restaurant is in the former Barker Brew Company location. The downstairs is more of a bar atmosphere, and the upstairs is the main dining area. In the summer, they have an outdoor patio on the second floor. I've been to both locations and have always been happy with my experience. I highly recommend!"
---
Elm Street Bakery.
72 Elm St.
(north of Oakwood Ave.,
south of Main St.)
Village of East Aurora (Town of Aurora).
652-4720.
One of Andrew Z. Galarneau's (Buffalo News food editor) 10 most remarkable new restaurants for 2014.

[7/18/14] Listed as one of the "10 Essential Places to Eat in WNY" by Donnie Burtless, Buffalo Eats

[5/29/14] Given 8 (out of 10) points by Andrew Z. Galarneau, Buffalo News food editor.

[WHN, 10/11/14] says: "On Friday night, we went to Elm Street Bakery for dinner. Since they don't take reservations, we went a little earlier than usual (about 6:15), but only had to wait a few minutes to be seated. I ordered a bottle of 2013 Hanging Vine California Cabernet Sauvignon ($27), which was excellent. Bread is an optional extra for $6; I'm trying to cut down on carbs, and G didn't want any, so we passed up the bread. After reviewing the menu, which had only three dinner-sized 'large plates', G ordered wood-roasted scallops ($28) with pine-nut puree, caramelized cauliflower, quinoa, pickled golden raisins, and capers. There were only three scallops, albeit large ones, and her dinner was not very hot. To me, $28 seems like a lot of money for 3 scallops. I had wood-roasted, Moroccan-spiced chicken ($27) with cumin carrots, black-bean hummus, yogurt, pine nuts, and laffa (pita) bread. The chicken was moist and very flavorful, but the roasted carrots were cold: not warm, cold, as if they had come straight from the refrigerator. But, overall, my dinner was the better of the two, although we recently ate in another restaurant in another city where one of the menu choices was chicken; G had asked our server how the chicken was, and he said that it was good, but priced at $25, and that he wouldn't pay $25 for chicken. The service was excellent. We had coffee ($2) and shared an apple tart ($6) with cinnamon whipped cream for dessert. I wouldn't give Elm Street Bakery 8 out of 10 as Andrew Galarneau did in his Gusto review, or rate it as one of the ten 'must' restaurants as Buffalo Eats did. We might give it a six, and might go back for pizza, which most of the people at nearby tables seemed to be enjoying."

[DPi, 6/5/14] said: "Had dinner at the Elm Street Bakery recently and was quite impressed by the experience. The atmosphere is casual, but the flavors and execution of my meal rivaled many of the more established, fine-dining restaurants in Buffalo. I was excited to see a menu that not only sources local ingredients, but uses them in imaginative ways. I started with the stracciatella, which was a pulled cheese similar to a mozzarella, but with a much looser consistency. It was served in a bowl, drizzled with olive oil, with nice, crusty, Tuscan-style bread for dipping. As an accompaniment, there was a small bowl of house-pickled vegetables: fiddleheads, turnips, and spring onions. The cheese was light in texture and flavor, in a good way, and the pickled veggies added a nice vinegary dynamic to the dish, providing a counterpoint to the cheese's subtlety. It was delicious. For my second plate, I had a morrel mushroom tartine: exquisite. It was a slice of brioche bread, topped with sautéed morrels, a perfect sunny-side-up egg, and a buttery cream sauce of which I can't remember the details. The sauce was a little salty, but the flavors worked so well together that it's hardly a complaint. The runny yolk mixed well with the sauce, creating a mixture so rich and savory that I wished that I had had more bread to soak it up. And I enjoyed that it was garnished with purple chive blossoms—not only was it visually pleasing, but it added to the seasonal quality of the dish. The service left something to be desired, but it won't deter me from returning again, and soon. It was the most enjoyable vegetarian meal I've had this year in Buffalo, and given that they have not been serving dinner for very long, I imagine that it will only get better."

[PT, 7/29/13] said: "Based on a friend's recommendation, we stopped for lunch at Elm Street Bakery over the weekend. Their pizza had been highly recommended, and it was delicious, with a thin, somewhat crispy crust. A small, personal-sized pizza is only $8. Larger ones are $13, with additional toppings for a dollar or two more. I had a small Margherita pizza, while my husband had pepperoni on his. We shared a large house salad of field greens with house-made champagne-and-lavender vinaigrette. We had pizza left to take home. They also serve soups, salads, and panini. And, as a bakery, they sell breads and pastries."
---
Elma Towne Grille.
6650 Clinton St.
(at the southeast corner with Bowen Rd.)
Elma (Town of Elma)
651-4619.
[6/6/13] Given 4 (out of 4) pennies by Anne Neville, Buffalo News "Cheap Eats" restaurant reviewer.

[MEP, 7/13/15] says: "Review: I went here with my wife and her parents last week (7/9/15). The experience did not get off to a good start: As we entered, there was nobody at all on the main (restaurant) floor, and no signs indicating whether we should seat ourselves or wait for a host or hostess. So we decided to grab a booth, but, after waiting a minute or so, we still had not seen any waitstaff, so my father-in-law ran up to the 2nd floor, where the bar is, and tracked a waitress down. Luckily, it was all uphill from there. The drinks we ordered (iced tea and soda) came quickly, and the food was delicious! Three of us got the fish fry, and it was cooked perfectly. The sides (coleslaw, macaroni salad, and your choice of potato—I got the baked potato with butter and sour cream) were great as well; there's nothing worse than coleslaw that's overly drenched in mayonnaise or, God forbid, too dry, but this was a shining example of coleslaw done right! An interesting note: They use shell pasta for the macaroni salad, not elbow noodles. Mother-in-law got the turkey dinner, which she enjoyed as well, although there was a slight confusion with the gravy: She had asked for it on the side, and they ended up giving her the turkey with gravy already on top of it, as well as a large cup of extra gravy, but she soldiered through this oversight happily. Our grand total, with tax but before tip, came to a hair under $60. I would definitely return, if I were in the area."
---
[

] Elmo's Bar & Restaurant.
2349 Millersport Hwy.
(in the Getzville Plaza,
south of Campbell Blvd.,
north of N. Forest Rd.;
northeast of the UB North Campus),
Getzville (Town of Amherst).
688-7237.
Same location as Burrito Bay and Sushi Time.

[2/15] Winner of the Buffalo Spree "Northtowns" Buffalo chicken wings competition.

[4/09] Bill says: I had an early (5:30ish) dinner here with my 13-year-old son on a Thursday. The bar area was exceedingly noisy, with lots of unruly customers, though it quieted down by the time our meal arrived; the dining area, by contrast, was occupied by seniors and families with kids—an interesting contrast in clientele. We came here for their legendary wings, which we had never tried. I ordered them mild; my son, medium. They were quite good. We agreed that they were better than the wings at Duff's; my son thought they were also better than those at Anchor Bar, though I thought they were equally good—perhaps it was the sauce that made the difference. In any case, the wings themselves were plump, juicy, meaty, and crispy. I also had the excellent Chef Salad: a huge bowl of romaine, cucumber, tomatoes, and croutons, with a spicy-sweet mango vinaigrette. My son had onion rings, which came a bit on the burnt side; nevertheless, he ate them, insisted on taking them home, and continued noshing on them during the car ride home, so—burnt or not—I assume he liked them.

[ECB, 3/09] said: "Saw the review on this site raving about the wings and thought I'd give them a try for lunch, being right around the corner. Got a cup of chili, a single order of Cajun wings, and a soda. The chili was fine, nothing to write home about, but the wings were as good as the other reviewers made them out to be. Crispy, flavorful, and meaty. The bleu cheese was good and the celery fresh. The wings took a little longer than I would have liked to get out, but the service was quick and attentive, and I easily was in and out in time for a reasonable lunch. Definitely some of the best wings I've had. I plan to go back soon to try the "double-dipped" Cajun/hot recommended by the previous reviewer."

[KJR, 4/07] said: "When it comes to wing joints in the Buffalo area, every local I know has a top-five list. I was surprised to see that Elmo's hasn't had a review on this site since 1994, and since they've been on my top-five list for over a decade, I felt compelled to add an update. We had guests in from New Orleans last weekend (3/31/07) and shared 2 double orders of wings—one order hot, and one order Cajun/hot "double dipped", which is an Elmo's specialty available only by request. The wings were large, meaty, fried-to-crisp perfection, and came out steaming hot. The hot sauce has respectable heat without bringing tears to your eyes, and the Cajun/hot wings are out of this world, hitting you first with the Cayenne pepper and following up with that lingering blackened-pepper heat. Paired with a pitcher of Killian's Red or Canadian, and watching a Sabres game on one of the bar's overhead TVs, it's tough to beat this bar when the wing urge strikes."

Review from more than 10 years ago:

[JB, 5/94] said: "Their Cajun wings are the best and their wings can beat Duff's any day. The prices are affordable (5 lbs. of wings (30 of 'em) cost 10 bucks). We the folks at the Computing Center demand that it be put up among the best of the Buffalo's best. You should try it, too."
---
Elmwood Taco & Subs (ETS).
937 Elmwood Ave.
(at W. Delevan Ave.),
Elmwood Village green section (City of Buffalo).
886-4953.
Tex/Mex.

[5/10] An Elmwood Village classic, though—not being a fan of (Tex/)Mexican food—I had never eaten here till now. My son and I had an early dinner before his school band concert. He had a No. 1 special: 2 tacos, choice of fries or nachos, and a drink. Then the questions began: Beef, chicken, or beans? (Beef.) Soft or hard shell? (Soft.) Hot, medium, or mild? (Medium.) Fries or nachos? (Nachos.) He thought it was good, but somewhat messy. I asked for their Mexican pizza, which was being heavily promoted. But the clerk asked if I knew that it was a full-sized, 8-slice pizza. Well, no; how would I if that's not advertised anywhere? So, instead, I had a Rice Bowl Supreme, described on the menu as 'Rice with beef, beans, cheese, salsa, sour cream and black olives'. Again with the questions: With or without beef? (Hmmm…interesting question given the menu description. I opted for 'with'). White, black, or refried beans? (Never having been offered these choices before, I fell back on the clerk's recommendation for black.) Hot, medium, mild, or plain? (Plain; I don't like spicy food all that much. The clerk told me that, in that case, that was a wise choice, because their salsa is very hot.) It was good, but if that really was 'plain', then I don't want to get anywhere near 'mild'! All in all, not bad, but it hasn't convinced me to like this cuisine.
---
Embers at the Ramada Hotel.
2402 N. Forest Rd.
(in the Ramada Hotel & Conference Center, almost on the UB North Campus),
Audubon (Town of Amherst).
636-7500.
[3/21/13] Given 3½ (out of 4) pennies by Anne Neville, Buffalo News "Cheap Eats" restaurant reviewer.

[WHN] says:

[4/11] "On Friday, 4/15, I went to Embers for lunch with friends. Two of us had New England clam chowder, chock full of clams and potatoes, which was delicious. We were served a basket of fresh, hot rolls glazed with butter and topped by shaved parmesan cheese, with a hint of garlic. They were excellent. I had a fried-fish sandwich, with cole slaw and French fries. One friend had a chicken Caesar salad, while the other had a 'rustic' club sandwich, with turkey, bacon, lettuce, tomato, and chipotle mayonnaise on chiabatta bread. All the food was very good."

[2/08] "We had lunch at Embers Grill last Friday with another couple who frequently dine there and like it. Two of us had New England clam chowder to start, which was tasty but had more bacon than clams. My wife had broiled cod, my friend and I had beer-battered fish fries (also cod), and his wife had a chicken Caesar salad wrap. The fish itself was fine, although heavy on the batter, but the three servings of accompanying French fries were cold."

[5/07] "My wife and I went here for dinner tonight, Tuesday night, 5/1. When we arrived, there was one table occupied. We asked to sit near the fireplace, since it was a chilly night, but the (artificial) fireplace was turned off. They seated us there anyway. The decor is sort of a cross between "California modern" and sixties coffee shop. After being seated, I asked our server what Chardonnays they had by the glass. She said Aquinas and Sonoma. I said I guess we'll try the Sonoma. She said it was Gallo of Sonoma. I said "Oh, that's fine". The white, French-style bread was hot from the oven, but the corn bread was ice cold. We ordered Caesar salads. My wife ordered London broil. I ordered braised short ribs. Our waitress said she forgot to tell us they were out of short ribs and cioppino, because they are in the process of putting together a new menu. I switched to the London broil. I asked what Cabernets they had by the glass. She said something I didn't recognize and "Sauvan". I said: I never heard of either, but we'll try the Sauvan. When she came from the bar with our wine, she said: "It's Aquinas Cabernet Sauvignon; my crib notes aren't very good". The salads were good. The London broil was tough. (I believe London broil is made from a chewy cut of beef, like round steak, and needs to be marinated for a long time to tenderize. This was obviously not marinated and definitely not tender.) It was served in a salty, portobello-mushroom gravy with horseradish mashed potatoes, and spinach. One other person came into the dining room before we left, and there were three or four at the bar. It would not be our first, second, or third choice for dining. It might be our last choice."

[6/10] I [Bill] ate lunch here midweek with a UB colleague. I had a grilled veggie wrap: zucchini, squash, red pepper, mushrooms, homemade hummus, and baby greens, in a spinach tortilla. It was huge, a bit messy to eat, but very good. My colleague had a tuna wrap, also huge, also very good. Both wraps were accompanied by chips and a pickle. Service was excellent.

[JTH, 3/07] said: "The former Audubon Room of the University Inn has been smartly redecorated. Its new menu maintains the previous feature of listing small and large dishes. I had the rack of lamb. The meat was of good quality and done rare as requested. It was only $26 for a full rack. My wife had a tilapia dish that was also nicely done and a bargain at $13. The service was friendly and attentive."

[PT, 2/07] said: "This recently remodeled restaurant has a much more casual look and menu than the old Audubon Room, with a lot more sandwiches and fewer dinner entrees. There is now a fireplace in the middle of the room, which gives it a warm feeling (literally) and was very nice on a bitterly cold winter night. Decent food and good service."
---
Emerson Commons.
70 W. Chippewa St.
(in the PS 302 Emerson School of Hospitality, between Franklin St. & Delaware Ave.),
Downtown Buffalo.
816-3018.
[PMR, 8/05] says: "The Emerson Commons is a cafeteria-style restaurant operated by school staff and students of Emerson High School. My husband and I had lunch there on August 3, 2005. We got there just as their lunch service was starting, and they told us they didn't have everything ready yet but if we wanted to wait we were welcome to do so. We opted to order from what they had available at the moment; I had a slice of tomato and cheddar quiche, and my husband had a slice of broccoli and cheddar quiche. The slices were very generous in size, and both were delicious, with light, flaky crusts. We both got small side salads from the self-serve salad bar; it was stocked with a good variety of fresh ingredients. We added cookies and 2 bottles of Coke to our lunch, and our bill came to $13.00 for both of us. They have a variety of specials every day, as well as 2 hot carving stations. Juice and other soft drinks are available, as well as a variety of desserts. Excellent lunch fare at very reasonable prices."
---
Emily's Family Diner.
9105 Sheridan Dr.
(between Thompson & Shimerville Rds., near Main St., east of the Harris Hill neighborhood),
Town of Clarence.
565-1886.
[BL, 12/10] says: "Diner food, but very good and inexpensive, with good service. Open 7 A.M.–2 P.M., serving breakfast and lunch. Evening hours on Friday with a dinner menu."
---
The Empty Pint.
2072 Stoneman Cir.
(in Southern Tier Brewing Co.:
west of Gleason Rd.,
& east of Big Tree Rd. (Chautauqua County Touring Rt. 69);
southwest of Lakewood
& east of Ashville),
Town of Busti (southern Chautauqua County).
763-5479 x 204.
[JoM, 8/17/14] says: "I stopped in with my parents to check out the Southern Tier Brewery and found that they have a small restaurant off the main bar. I believe that it's only open during the summer season, but I'm not 100% sure of that. The majority of the seating is outdoors, so, if it's open during the winter months, the size of the restaurant is down to about half a dozen tables. It's not a traditional restaurant with servers. You order at the hostess stand, and they give you a number to bring to your table. When the food is ready, they bring it to you. However, the servers do not refill drinks or provide table settings. My mother and I both ordered the 'Little Crazy Thing' meatloaf sandwich: It was a thick cut of meatloaf, with cheddar cheese and onion straws, served on Italian bread; we both thought that it was hearty, with good flavor and very filling. My dad had a pastrami sandwich, named the 'Kincaid', which had Thousand Island dressing, slaw, and Swiss cheese, and was served on marble rye bread; he thought that it was very good. The restaurant was no frills, but, if I were back at the brewery for a tour or tasting, I'd return for the food."
---
Encore.
492 Pearl St.
(south of W. Tupper St.),
Downtown Buffalo.
931-5001.
Online reservations available via OpenTable.com.

According to their online menu: steak, seafood, sushi.

[2/08] Given 3½ (out of 4) stars by Janice Okun, former Buffalo News restaurant reviewer.

[WHN, 6/12] says: "Before seeing Memphis at Shea's, G & I met friends for dinner at Encore on Friday, 6/9/12. It was my first time there. I made the reservation through OpenTable.com, and the only time available was 5 P.M. I later called and was told that they only take reservations before 5 P.M. and after 6:30, which I thought would have been rushed for an 8 P.M. performance. At first, we were the only diners, but it filled up later, and we were not encouraged to leave, so we finished our leisurely dinner around 7:30, in plenty of time to go across the street to Shea's. That night, Encore had $27.95, 3-course, dinner specials: soup or salad; steak frites, salmon, chicken, or vegetarian pasta; and chocolate cake or strawberry cheesecake. From the $27.95 menu, I chose an excellent seafood bisque, with lobster, bay scallops, and shrimp; skirt steak with parmigian 'frites'; and strawberry cheesecake. The 3 courses were all delicious. Two people chose house salads with vegetarian pasta. Another had salmon over lemon risotto. G had one of her favorite dishes from the regular menu—bucatini bolognese, with a house salad and a side order of grilled asparagus, but skipped dessert. All the food was very good. The person who had the salmon raved about his meal. There would have been enough pasta left for another meal, if we weren't going to the play. With two glasses of wine each, and coffee, the cost per couple was just over $75 with tax, but before gratuity. Encore will definitely be on our list of restaurants to visit, especially if we're going to Shea's or another downtown theater."

[EMB, 11/10] said: "We made reservations for Encore on a Saturday morning via opentable.com for a table for 2 that evening at 7:30 P.M. We arrived slightly after 7:30 and were taken right to our table in the upstairs dining room. The space is really unique—high ceilings with brick walls made for a nice atmosphere; however, our table was situated in what seemed to be a throughway between two sections of dining room across from the bar. Not the coziest location, but, having just made reservations that morning, we didn't mind. Encore has an interesting menu—a mixture of contemporary steak and seafood dishes, but they also have a sushi menu with many different specialty rolls. They also had a printed menu of several daily specials. After receiving our drinks, the server brought over bread (warm rolls) with 3 dipping options (olive oil with balsamic; spicy, red-pepper paste; and an herb butter), which was a nice variety to have. On the advice of our server, we had the lettuce wraps to start. Instead of serving a bowl of ground chicken mix, like P.F. Chang's and other places, this was served with strips of grilled chicken, which was a nice change. It was served with 3 dipping sauces (sweet chili, spicy peanut, and teriyaki), which were all delicious. For the entree, I had one of the specials—beef short-ribs served with house-made gnocchi and spinach, and a light gravy. The meat was very tender, and the gravy was delicious. You could definitely tell the gnocchi were homemade, as they were light and fluffy like they should be. My husband decided he was in the mood for sushi, so he ordered 4 specialty rolls as his entree. He had the lobster roll (a special of the day), the pep roll, the Philly-steak roll, and a spicy tuna roll. All 4 were surprisingly good. The service was attentive without being intrusive. Overall, we were very pleased with our experience at Encore, and we will definitely eat there again when in the area."

[DaK, 11/09] said: "Arrived at Encore at approximately 6:50 for a 7:00 reservation. When we arrived, there was a large group of people in the bar area, and the place really seemed to have a fun, active vibe. We noticed a small table with a reservation book and assumed this was the hostess station. We waited patiently about 10 minutes for someone to acknowledge we were standing there. Finally, a young man who turned out to be our waiter ended up seating our party of 4 in a booth off the bar room. So we all sat…and waited. The waiter arrived to give us water, and disappeared again. When he returned, he took our wine order…and once again disappeared. This was a recurring theme for most of the evening. We placed an order for spinach and artichoke dip to start. It arrived in a small ramekin with toast points; the flavor was fabulous. There wasn't quite enough toast to get all of the wonderful dip, so we requested some additional pieces. After asking 3 different people, we finally received some bread; at least, that is what they claimed it to be: 4 hard and burnt rolls appeared on the table without so much as a word from the waiter. Our party all decided on the unlimited sushi served on Tuesday nights for $20.00 per person. In general, the sushi was fine, but there were a few issues with the rice: gummy texture, a far too thick layer, and salty. The most interesting roll was the Buffalo Chicken Roll with celery and bleu cheese; not traditional, but different. To apologize for the horrible service, the waiter did give a complimentary frozen pumpkin dessert to each person at the table, which was fine: very light, with a hint of pumpkin, and some caramelized nuts on top. We might be back again, but certainly not for sushi. The flavor of the spinach and artichoke dip left us wondering what other treasures were on the appetizer menu that we might have missed."

[BK, 5/09] said: "This past weekend, a friend and I had the misfortune of dining at one of Buffalo's newest restaurants, Encore. The restaurant specializes in steak and sushi, but they also offer a variety of other cuisines. I originally had high hopes for this establishment, especially since it touts a former chef from Oliver's (Chris Daigler) and a trio of young, fresh-thinking owners. However, contrary to its namesake, Encore did not leave me wanting more. When I initially called to make a Saturday reservation for 6:00 PM, the gentleman who answered the phone kindly informed me that the earliest available seating was 8:30 PM. I accepted the 8:30 PM seating but was impressed that he also offered to call me if an earlier seating became available. Much to my surprise, he did call back that same day to arrange for a 7:00 PM seating. We ultimately arrived at the restaurant at 6:50 PM and were promptly greeted by the hostess. I acknowledged that we were slightly early, and she asked if we would like to sit at the bar and wait until our table was ready. We decided to order a drink at the bar and then proceeded to wait for nearly 40 minutes. I finally walked up to the hostess station to inquire about the status of our table and was told that our table 'has been ready'. I was immediately stunned, as I dine out in downtown Buffalo two to three times per week and have never encountered a hostess who would direct a patron to wait at the bar and then completely forget about their existence. Once we were finally seated, we were promptly greeted by our waitress and explained the menu. Shortly thereafter, a busboy brought over some bread with three dipping sauces: tomato paste, garlic butter, and oil. Although the variety of dipping options was admirable, they were flavorless, and the bread was equivalent to something you would expect from an Italian restaurant chain. After a few minutes, the waitress returned to take our order. I opted for the iceberg-wedge salad and the center-cut pork chop, a nightly special. My friend opted for the tomato caprese salad and the coq au vin. The salads were brought out quite quickly, but the waitress served me my friend's salad, and he was served mine. This was a simple mistake, but I've never experienced this when dining in a party of two. Overall, the salads were flavorful, well prepared, and contained fresh ingredients. The entrees arrived shortly after we finished the salads; however, the waitress once again confused our orders and then forgot to serve my friend an entrée knife. After switching the plates and flagging down another waitress for a knife, we were ready to enjoy our meals. My pork chop was prepared exactly as I had ordered it (medium rare) and was served with a tasty, sweet-potato mash. My friend also enjoyed his coq au vin, which was served with butternut-squash polenta, pancetta, and assorted vegetables. To the chef's credit, the entrees were well executed and quite delicious. The only downside to the meal was that we were repeatedly subjected to the relentless mouth of the hostess, who took it upon herself to verbally denigrate patrons to the waitstaff before she brought them in to be seated. We ultimately decided to opt out of dessert and patronize The Chocolate Bar instead. In the end, it seems that Encore has all the makings of an excellent restaurant: an innovative spin on the 'American Continental' food concept, a prime location, contemporary owners, and a talented chef. However, the unprofessional and inexperienced waitstaff completely soured our dining experience. The only way that I will patronize Encore again is if they decide to institute a take-out menu."
---
Epic Restaurant & Lounge.
431 Elmwood Ave.
(at Bryant St.),
Elmwood Village red section (City of Buffalo).
816-9565.
[10/28/11] Given 3½ (out of 4) stars by Janice Okun, former Buffalo News restaurant reviewer.

[[12/11/14] MER and I had dinner here—her first time, my second—late on a Thursday evening. The bar was hopping, but few tables were filled. Indeed, given the size and nature of the bar area and lounge seating compared to the dining area, I'd say that Epic was more of a bar with a restaurant attached as an afterthought. The noise level was barely bearable. But the food was excellent! MER began with the house salad, minus the bleu cheese, and I had the crab-lobster bisque, with lump crab, lobster, crab roe, sherry, and chives. It had a complex, if slightly overly salty, flavor, with each of the components standing out clearly. MER had the veal marsala for her entree, which she loved: The breading was crisp, and the accompanying angel-hair pasta with marsala sauce was rich in flavor. I had the catch of the day: pan-seared salmon over citrus-flavored basmati rice, with broccoli and a small container of hollandaise sauce. The salmon was perfectly cooked; the rice was a bit bland, but each grain stood out; the broccoli was even better than the fish (I've found that it's rare to get good veggies; these were almost worth the price of the meal); and the hollandaise sauce was perfect for dipping both broccoli and salmon in. We would have had dessert, but our server told us that the pastry chef had not come in the day before, so there were no desserts to be had(!?). Our meals averaged about $40/person with tax and drinks, before tip. Vegan and gluten-free dishes are available, according to the fine print on the menu. We'll certainly return, but perhaps at an earlier time, on a less-busy night for the bar.

[WHN] said:

[5/25/14] "On Saturday, we returned to Epic for dinner. We started with a bottle of 2011 Francis Ford Coppola Black Diamond Cabernet Sauvignon ($35), the same as the 2010 vintage we had last year. (Kudos to our server, Timothy, for noticing and fixing a wobbly table.) We shared a house salad ($9) of mixed greens, tomatoes, cucumbers, and crumbled bleu cheese, with balsamic vinaigrette. We were given sliced bread with herb dipping sauce. The bread looked rather strange, with the center and bottoms missing, but tasted OK. For her main course, G had pasta primavera ($25) with chicken (+$5). It was, again, just OK. The pasta lacked flavor and was dry, with little oil to add moisture, or garlic to add flavor, and the chicken tasted as though it had been marinated in vinegar. After adapting to the discordant flavors, she mostly enjoyed it, however. I had an evening special of ahi tuna ($32), encrusted in sesame and black sesame seeds, served over white rice topped by purple cabbage with a mild curry flavor. On the side were a tower of sliced cucumber, carrot, and pickled ginger and a coulis of wasabi sauce. My dish was excellent, with the tuna browned on the outside and essentially raw inside, just as tuna should be. And, although I found the combination of cabbage over rice a bit odd, the curried cabbage added a nice crunchiness to the combination. We skipped dessert, but had coffee ($2). Despite a few glitches, we will be back."

[1/5/13] "G and I had dinner at Epic on Friday (1/4/13). We ordered a bottle of 2010 Francis Ford Coppola Diamond Collection Claret, a Bordeaux-style blend of Cabernet Sauvignon, Petit Verdot, Malbec, and Cabernet Franc; at $35, it was reasonably priced at about 50% over retail. The music from the bar area was really, really loud, which we commented on, and our server immediately had it turned down. G decided to have 3 appetizers instead of an entree: lobster bisque; a salad of mixed greens with tomatoes, pecans, alfalfa sprouts, and crumbled bleu cheese, tossed in balsamic vinagrette; and a lobster and crab cake with remoulade and port wine reduction on the side. She proclaimed the lobster bisque to be the best she has ever had. She also enjoyed the salad, and the lobster and crab cake, but thought the port-wine sauce was too sweet. I ordered a Caesar salad and asked for anchovies, but Epic doesn't have anchovies. It was still very good, with shaved parmesan and crunchy croutons. For my entree, I had ahi tuna Nicoise, with roasted cherry tomatoes, red onions, kalamata and green olives, and alfalfa sprouts, topped by a poached egg. I hadn't noticed the poached egg addition on the menu, and didn't realize what it was at first, so it was unexpected. I probably wouldn't have ordered it if I had known, but it was inoffensive and really didn't add or detract from the dish. We skipped dessert, but had coffee. We had a Groupon, worth $60, so our dinner cost just over $55 ($85 including the cost of the Groupon) before tip."

[4/12] "G and I had dinner at Epic on Saturday, 4/21/12; it was our second time there. We had a Groupon voucher for a shared appetizer and two entrees. Our server was Kevin, who waited on our table the last time. Kevin recognized us from our previous visit and even remembered where we sat. We told him we had asked to not be seated at that table because of the hot and cold air blowing up from the floor vent; he said the restaurant had gotten something to cover the HVAC vent. We ordered a house salad to share and a flatbread pizza, which was very good. For main courses, G ordered a lemony 'airplane' chicken with quinoa and vegetables (carrots and rapini); her chicken was moist and flavorful, but the quinoa was bland and flavorless. I had a filet with smashed garlic potatoes and grilled asparagus: My filet was perfectly cooked, medium rare, as ordered; the asparagus was nicely done, too, but the smashed potatoes were not very garlicky and were merely warm. With dinner, we had bottle of 1999 Hahn Central Coast Meritage (a blend of Cabernet Sauvignon, Merlot, Cabernet Franc, and Malbec); the wine was very good but, at $44, a bit pricey for a wine that retails for about $15 or $16. Including $38 paid for the Groupon voucher, our dinner cost just under $100, including tax but before the gratuity. It was a good meal, but not exceptional."

[2/12] "G and I went to Epic for the first time on Saturday night (2/11/12). It was a bitterly cold night, and we were asked if we wanted to sit at a 'quieter' table in a front window in the bar area or at one in the back room; We initially said we would take the one at the window, but then decided we would prefer the one in the back, in front of the (non-working) fireplace, since we thought it could get noisy with the Sabres game on the TV over the bar. After looking over the wine list for a cabernet, I asked our server, Kevin, if he would recommend a certain one, since I wasn't familiar with most of the brands. He said he preferred a Coppola Claret, a Bordeaux blend, which was also $5 cheaper, so we went with that; it was a very good recommendation. Kevin was also helpful with recommendations of appetizers and main courses. I chose the 'Mozzarella Snowball', which Janice Okun described in Gusto as being inflated like a balloon. It wasn't; Kevin said they no longer did that. Nevertheless, it was very good—house-made mozzarella stuffed with tomato compote, served over greens, with vanilla balsamic dressing. G chose beet carpaccio served with greens, vanilla couscous, and Manchego cheese crisps, with sherry vinaigrette; also very good. The French bread was fresh, with a crisp crust, served with balsamic, olive oil, and herb dipping sauce. For main courses, G selected saffron fettuccini with shrimp, tomato confit, and pine nuts, in a vanilla cream sauce. She had asked if it was sweet, because of the vanilla cream sauce, but Kevin assured her it was not; it was delicious, rich, and creamy, like an Alfredo sauce. I was going to have duck breast, but, just before we ordered, the table next to us was served a ribeye steak, among other items. It looked so good that I switched to that. It was excellent; perfectly cooked to medium rare over scallion and corn mashed potatoes, topped by lobster butter, with mushrooms on the side. The menu said something about pomegranate jam being one of the ingredients, but I couldn't detect any pomegranate flavor. Excellent food and excellent service. My only complaint was that my chair was next to an HVAC vent in the floor. When it blew hot air, it was OK, but, for part of the evening, it blew cold air, as if someone had switched on the air conditioning. When I mentioned this, Kevin brought a serving tray to cover the vent. We skipped dessert, but had coffee. Epic is a good addition to the Elmwood restaurant scene."

[KaB, 7/12] said: "We had dinner at Epic on a Thursday night recently. We started by splitting a Summer Harvest Salad that included spring mix, bosch pears, Granny Smith apples, strawberries, blueberries, beet chips, fried rosemary, goat cheese, and a pomegranate-blueberry vinaigrette; the salad was plentiful, and the vinaigrette was a tasty mix of sweet fruits and tart vinegar. It came with a honey-wheat bread that was made in house; served with the bread was a balsamic vinegar and olive oil dipping sauce: The bread was so fresh that we could have just eaten that all night. My husband chose to go with two appetizers for his entrée. The first was Jumbo Lump Crab Cakes with a micro green salad and piquillo pepper remoulade: The crab cakes were fried in a panko bread crust. They were a little mushy in certain spots, and other areas were crunchy, so it appears that the cakes were not mixed completely before being fried; overall, they were still very good, and the remoulade was spicy but not too hot. My husband's second dish was Pulled Pork Sliders with a hoision bbq sauce and a fingerling potato salad: The pork was very tender, and the sauce was unique; the slider buns were made in house and were just the right consistency, being crisp on the outside, with a tender middle. I chose the ahi tuna with pea puree, wasabi risotto, snap peas, pea shoots, and pickled ginger: I requested the tuna to be cooked rare, and it came out perfectly seared. My only complaint with my dish was that the risotto could have been better seasoned; there was a total lack of salt to enhance the flavors. Our waiter was very knowledgeable and spoke about the farms that many of the ingredients came from. Overall, we had an excellent meal at Epic, and it was one of the best we have had in Buffalo recently. We would highly recommend this restaurant to anyone."

[RHo, 5/12] said: "I went to Epic last week [week of 4/22/12] and had a wonderful meal. The service was excellent—the waitstaff were friendly and knowledgeable. I've never had a waitress so gracious about a Groupon; she even asked if we had one at the start so she could tailor her recommendations (the Groupon was for two entrees, an appetizer, and two drinks). Epic has a great atmosphere and is great for an upscale dinner. The portions are huge, so you are getting a great value. I saw steaks that were at least 1 lb, with great sides to boot—gouda-mashed potatoes, onion rings, and Brussels sprouts with bacon—for $32. I had the cornmeal-crusted tofu ($17), and the entree was more than twice the size I was expecting. Neither my husband nor I could finish our meal, and we're both pretty good eaters. Everything was cooked perfectly, and truly delicious. The appetizers were $7–$14. The waitress recommended the filet sliders ($12), which we didn't get, but I saw them coming out of the kitchen—four sliders that were large enough to be a filling meal. The bar was lovely, and they had a nice cocktail menu; I had the Elmwood, and it was delicious. We didn't have room or time for dessert, so we didn't even look at the menu. I would definitely recommend Epic for dinner and/or drinks and appetizers. The space is great and is a good size for an event or party. In fact, the restaurant was closed for a private event the first time we tried to go."

[DJM] said:

[4/12] "Run, don't walk, to Epic! Went after work on a Monday, with girlfriend, to grab some drinks and a few appetizers. As mentioned in my February 2012 review, and reiterate now, their drinks are very well prepared. Definitely recommend the 'Bee's Bimini' (spelling?). As for appetizers: Their stuffed banana peppers are delicious. I won't bore you with the details of what goes into a standard, stuffed, banana pepper, but, trust me, Epic does it better than you've had prior, with interesting twists (e.g., the Italian sausage and herbed ricotta are blended prior to heating, so you don't have the equivalent of cheese over a wad of meat, as is served at most places). They have just the right amount of heat and flavor, without coming close to being uncomfortably hot. The true gem of the evening: I think I've found the best calamari I've ever had. I'm Italian and a seafood/calamari 'junkie', if that provides any context. It's their 'Rye Calamari', which isn't on their website's menu but is definitely being served and received well! The calamari is piled high on a mid-sized plate and is served with a honey-mustard sauce that has been drizzled on the plate prior to plating. The calamari are very well prepared and seasoned, perfectly crisp, while still being dry and flavorful; it was so amazing that I had three plates of it. Their wine/beer/martini list is extensive, while their staff is very friendly and professional. Girlfriend and I already have plans for going back later this week for dinner. Hurry: Beat me to the next review of Epic!"

[2/12] "Wonderful people, great service, interesting food. Can't wait to partake in a full meal here. (Take note: At present, Epic offers substantial, 1/2-priced discounts on appetizers and martinis during the early hours of service. Thereafter, the prices are still quite reasonable for the quality food and drink being served!) Went for a few cocktails with Girlfriend last week, before dining at Dick & Jenny's in Grand Island (the latter establishment was a huge letdown). We showed up at around 4:30 P.M., erroneously believing that they opened at 4:00, only to find the door locked and a sign stating that they open at 5:00. Dejected, we turned and made it about 15 feet back to the car before a most pleasant man opened the door and asked us if we would like to come in. We took him up on his offer and bellied up to the bar as the employees were prepping prior to opening for the evening. I was immediately struck with how good looking the interior is (a lot of brick; wood; vaulted, almond-shaped windows, etc.); it could easily be a cool hangout with friends or a setting for a romantic, date night. We were naturally the only patrons for a while, as we were seated one half-hour before opening, but even as customers began to fill the bar area after 5:00, Frank, the bartender, still treated us with a very friendly attitude and awesome service; it was our first time there, but he treated us as though we were 'regulars'. Their cocktail, wine, and beer menus are expansive. Their 'B's Bimini' definitely takes you to a tropical, feet-in-the-sand mood, while Frank's interpretation of a classic, Lemon Drop martini is wonderful. Girlfriend and I split an appetizer of malbec octopus; its presentation is good, quantity is impressive, and the dish is very flavorful. Interestingly, it's served very soft, in stark contrast to how most tentacled seafare is presented (with some firmness and bite). To offset the stew-like consistency, the octopus is served on freshly made yuca chips, which provide a perfect compliment of crispiness and slight saltiness. I reviewed their dinner menu, and cannot wait to return. This would be a great place to go with a date, clients, or friends."
---
The Epicurean Cafe.
84 Queen St.
(between Regent St. & Victoria St.)
Old Town Niagara-on-the-Lake (Niagara Region), ON, CANADA.
1-905-468-3408.
Online reservations available via OpenTable.com.

[WHN, 9/9/13] says: "Since we were having brunch later, we decided on a light breakfast at The Epicurean. It's a nice, casual place with an outdoor dining area behind the building and a few tables on a patio in front, facing Queen Street. We sat in front, after ordering at the counter. (There is no table service.) I had a raisin scone, which was very fresh and good. G had a yogurt parfait with berries and granola. The coffee was hot, but not great. Still, a pleasant way to start the day."
---
Escabèche.
6 Picton St.
(at King St., in the Prince of Wales Hotel),
Old Town Niagara-on-the-Lake (Niagara Region), ON, CANADA.
1-888-669-5566.
French.

Given 4 (out of 5) stars by Janice Okun, former Buffalo News restaurant reviewer.

[WHN] says:

[6/12] "G and I had the breakfast buffet at Escabèche in the Prince of Wales on Sunday, 6/10/12. They also have a breakfast menu from which you can order, but the buffet is a much better deal. We had orange juice, coffee, eggs Benedict, bacon, sausage, ham, fresh fruit, and oven-baked potatoes. Pancakes, an assortment of breads and pastries, cold cuts, and too many other items to remember, are also available. With the ubiquitous Canadian sales taxes, the cost for two breakfasts was just under C$40, before the tip."

[11/06] "My wife and I had dinner at Escabèche over the holiday weekend. The food, service, and ambiance were really first class. As you would expect in NOTL, they have a wide selection of Niagara Peninsula wines, but they also have a very lengthy wine list with hundreds of imports from the US, France, Italy, Australia, etc. Before dinner, we each had a glass of Henry of Pelham Chardonnay. To start, my wife had a mixed green salad with bleu cheese and assorted fruits and nuts. I had Quebec foie gras. I had a glass of Konzelmann Estate Late Harvest Gewurtztraminer with the foie gras. For the main course, I had one of the evening specials—a veal chop in a cabernet wine sauce. My wife had rack of lamb. Both entrees were cooked perfectly, and the accompaniments, which I won't attempt to detail, were very flavorful. With the main courses, we had a bottle of Burrowing Owl Cabernet Sauvignon from British Columbia. We finished with a platter of assorted Canadian cheeses, and a glass of Inniskillin Vidal Ice Wine. (We were staying at the Prince of Wales, so we didn't have to drive.) In addition to the à la carte menu, they also offer a five- or seven-course "Chef's Choice" tasting menu, which, like several restaurants we've dined at in Montreal and Quebec City, is not revealed until each course is served. We asked if they would accommodate special requests—for example, my wife will not eat raw fish—and our server said yes, they would. Maybe next time. We also had an excellent English breakfast the next morning."
---
Exit2 Bar & Grille.
3191 Eggert Rd.
(in the Colvin-Eggert Plaza,
south of Exit 2 of the Youngmann Memorial Hwy/Rt. I-290,
south of the intersection of Eggert Rd. & Colvin Blvd.
in the northwest corner of Brighton),
Brighton (Town of Tonawanda).
837-2523.
[BWi, 1/22/14] says: "Exit 2 is a new restaurant that took over a really bad Irish pub's location in the BAC plaza in the Colvin/Eggert/290 area. It has a nice balance of items: the usual burger and sandwiches. The entrees they seem to be having more fun with: I had a take on beef Stroganoff, except that they used a lot of red wine in addition to the usual beef stock; not bad, but the wine flavor occasionally was a bit much. My wife had the Sriracha Shrimp: nice spice level; it just started getting to her as she finished the meal. Very generous with the shrimp: about eight shrimp in the dish, and they were the 10/15-count-per-pound size. We tried the pretzel appetizer, but it turned out that they were deep fried, which made the pretzels a bit heavy. I'll try going back; the coffee burger sounds interesting. Menu is on the Facebook page. Love the website." [Thanks!]
---
Home | Intro | What's

| Contributors | Ratings Key | Catering | Cuisines | Locations | Outdoors | Waterfront |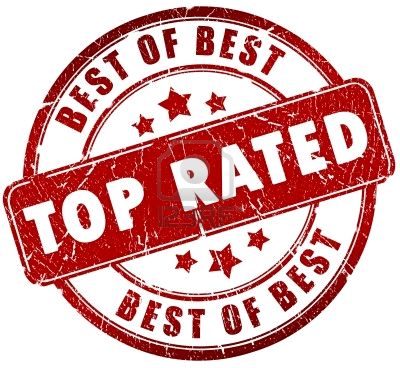 | Send a Review
---
Copyright © 1988–2015 by William J. Rapaport (rapaport@buffalo.edu)
http://www.cse.buffalo.edu/restaurant.guide/liste.html-20150811