Home | Intro | What's

| Contributors | Ratings Key | Catering | Cuisines | Locations | Outdoors | Waterfront |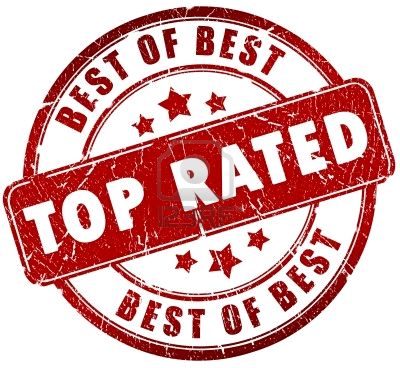 | Send a Review
---
Alphabetical Listing of Restaurants: B
Last Update: Tuesday, 8 September 2015
Note:

or

material is highlighted
---
Index:
Bacchus Lounge, Queen's Landing Inn (Canada/Niagara-on-the-Lake)
Bacchus Wine Bar & Restaurant (Downtown Buffalo)
Bada Bing Bar & Grill (Downtown Buffalo)
[

] Bagel Jay's (Amherst/"Greater" Williamsville, North Buffalo)
Balkan Dining (Tonawanda/Kenmore)
Ballyhoo Links and Drinks (Buffalo/Old First Ward)
Bambino Bar & Kitchen (Downtown Buffalo)
Bandana's Bar & Grill (Niagara County/Porter-Towers Corners)
Bar Bill Tavern (East Aurora)
Barton Hill Hotel & Spa (Niagara County/Lewiston)
The Beach House (Grand Island/Sandy Beach)
Bella Mia (North Buffalo/Hertel Ave.)
Bella Pizza (Lackawanna & North Boston)
La Bella Sicilia (Cheektowaga/Pine Hill)
Benchmark Restaurant (Niagara Culinary Institute (Canada/Niagara-on-the-Lake/Glendale)
Benjamin's Restaurant & Inn (Canada/St. Jacobs)
Bertha's Diner (North Buffalo/Hertel Ave.)
Betty's (Buffalo/Allentown)
Big Belly Barbeque (Hamburg/Carnegie)
Bijou Grille (Downtown Buffalo)
Billy Baroo's (Clarence/Harris Hill)
Bin 620 (Downtown Buffalo)
Bing's (Amherst/Snyder)
Bistro Six-One (Canada/Niagara-on-the-Lake)
Black and Blue Steak and Crab (Amherst/"Greater" Williamsville)
Black Forest Adler (West Amherst)
Black Forest Inn (Canada/Hamilton)
Black Iron Bystro (Hamburg/Blasdell)
The Black Market Food Truck (variable locations)


The Black Sheep Restaurant & Bar (Buffalo/West Side)


Black Swan Lounge (Buffalo/Allentown-Elmwood Village)
Blackthorn Restaurant and Pub (South Buffalo)
Blue Lantern Lounge (Elma/near West Seneca)
Blue Monk (Buffalo/Elmwood Village)
The Blue Wall (Town of West Seneca)
BlueFire Bar & Grill (Amherst/North Bailey)
Bob & John's La Hacienda (North Buffalo/Hertel Ave.)
Bocce pizzerias (Amherst/Eggertsville & Greater" Williamsville)
Bogey's Grillhouse (Canada/Grimsby)
[

] Bollywood Bistro (Amherst/UB North Campus)
[

] Bonefish Grill (Amherst/North Bailey-Niagara Falls Blvd.-Boulevard Mall)
Boomerang's Bar & Grill (Buffalo/West Side)
BOSS (Buffalo's Original Steak & Seafood) (North Buffalo-Hertel Ave.)
Boston Hotel (Boston) (that's Boston, NY, of course!)
Boston Hotel's Steak & Crab (Lancaster-Bowmansville)
Boston Market (Amherst/North Bailey)
Boulevard Family Restaurant (West Amherst)
Boulevard Mall restaurants (Amherst/North Bailey)
Bourbon and Butter (Downtown Buffalo)
Bova's Deli (Buffalo/Lower West Side)
Brasa Brazilian Steakhouse (Canada/Niagara Falls, ON)
Bravo Cafe & Catering (Elma, near West Seneca)
[

] Bravo Cucina Italiana (Cheektowaga/Walden Galleria)
Bravo Pizza & Grill (West Amherst)
Brawler's Back-Alley Deli (Downtown Buffalo)
Break'n Eggs Crêperie (Amherst/"Greater" Williamsville)
Brennan's Bowery Bar & Restaurant (Clarence/Harris Hill-Transit Rd.-Transit Corners)
Brick House Tavern & Tap (Amherst/North Bailey)
Brick Oven Bistro & Deli (South Buffalo)
Brickyard Pub & BBQ (Niagara County/Lewiston)
Brioso (Amherst/"Greater" Williamsville)
(Lancaster's) Broadway Deli (Lancaster)
Broadway Hotel (Niagara County/North Tonawanda)
Brothers Restaurant & Pub (East Aurora)
Bruce's Cottage Cafe (Genesee County/Darien)
Bruno's Pizzeria (Amherst/Eggertsville)
Buffalo Beef and Brew (Hamburg/McKinley Mall)
Buffalo Brew Pub (Amherst/"Greater" Williamsville-Transit Corners)
[

] Buffalo Chophouse (Downtown Buffalo)
Buffalo Joe's Cafe (Clarence/Harris Hill)
Buffalo Pizza Co. (Buffalo/East Side)
Buffalo Proper (Downtown Buffalo)
Buffalo Street Grill (Village of Hamburg)
Buffalo's Best Grill (Orchard Park/Windom)


(J.P.) Bullfeathers (Buffalo/Elmwood Village)—


Burger King (multiple locations)
Burrito Bay (Amherst/Getzville)
Buster Jacobi's (Hamburg)
Butterwood Sweet & Savory (Downtown Buffalo)
Buzzy's New York Style Pizza & Restaurant (Niagara County/Niagara Falls, NY)
BW's Smokin' Barrels Barbecue (Town of Hamburg)
Byblos Restaurant & Bar (Amherst/Getzville)
Bye's Popcorn (Niagara County/Olcott)

---
Key:
All phone numbers are in area code 716, unless otherwise indicated.
All locations are in Erie County, unless otherwise indicated.
---
Bacchus Wine Bar & Restaurant.
54 W. Chippewa St.
(at the southeast corner with Franklin St.),
Downtown Buffalo.
854-9463.
Online reservations available via OpenTable.com.

[11/13/14] Given 9 (out of 10) points by Andrew Z. Galarneau, Buffalo News food editor.

[3/10] Listed as one of 41 "Restaurants We Love" by Buffalo Spree magazine.

[12/25/09] Given 4 (out of 4) stars by Janice Okun, former Buffalo News restaurant reviewer.

[WHN] says:

[1/8/14] "Having survived the Blizzard of '14, we had dinner at Bacchus on Wednesday night. A few weeks ago, in Gusto, we read that the restaurant was planning 3-course dinners with 'wine school' on Wednesday nights starting in January, for $40 per person. So, I made a reservation but found, after we were seated, that (1) the dinners had not yet been scheduled, and (2) they will only be held one Wednesday each month. Certainly not the restaurant's fault, but a misreading of the Gusto article. So, undeterred, we went to plan B. G started with a salad of mixed greens with bleu cheese and crisp walnut 'crackers', which were unusual but very flavorful. For her main course, she had seared scallops served over parsnip purée, topped with caramelized onion marmalade. G said that her scallops were perfectly cooked and among the best that she has ever had. To start, I had an excellent lobster bisque, poured over a dollop of crème fraiche at the table, followed by my main course of mussels steamed in white wine, butter, and garlic. It was an excellent meal, with great service by Jessica."

Also see [WHN, 9/24/13]'s review of the James Beard House "dress rehearsal" meal at The Mansion, prepared by chefs from Bacchus, CRāVing, Torche, and Vera.

[11/11/12] "We had dinner at Bacchus on Friday, 11/10/12; it was my first time. We ordered a $39 bottle of Joel Gott California Cabernet Sauvignon and were served very good bread with balsamic vinaigrette and herbs, which was very good. We both ordered from the 'large plates' section of the menu. G had shrimp-encrusted mahi-mahi, served over risotto, with asparagus. I ordered an evening special of halibut with pomegranate sauce, over Israeli couscous with diced squash, also with asparagus. Both dishes were wonderful, although G thought that the shrimp crust had a strange texture. Our server said that the shrimp were ground, mixed with an egg wash, then 'torched', but she ate it all and enjoyed it. My halibut was magnificent. I forgot about the pomegranate, and asked our server what the crunchy things on top were; of course, they were pomegranate seeds. The couscous had just enough squash to give it added flavor and texture. We didn't need or want dessert, but had coffee. It was a wonderful meal. With wine and coffee, before the tip, dinner was about $115. Bacchus has valet parking every night, which eliminates the headache of trying to find a parking space near Chippewa. I've added Bacchus to my list of favorites."

[JoM, 4/12] said: "We dined at Bacchus on 3/30/2012 to celebrate a birthday. None of us had been there in several years, but we heard good reviews from friends who had made recent visits. The former Third Room bar located next door closed, and Bacchus has taken over the space. It has now been converted into a banquet room, and looks very nice. We sat in the main restaurant at a table overlooking Chippewa St. To start, we ordered a short-rib appetizer off the specials menu; the meat was very tender, and the BBQ sauce was a nice combination of sweet with a little kick of spice. For my entree, I had the New York strip steak, also off the specials menu. It was accompanied with parmesean mashed potatoes, which were very good. The steak was ordered medium rare, but arrived medium well; I didn't bother sending it back, as my companions' meals were cooked properly, and I didn't want to wait. Although it was overcooked for my liking, it was still excellent; the merlot demiglace complemented the steak very well. My parents each ordered the filet mignon medium rare, which were cooked as asked. They raved how flavorful the mushroom demiglace was; both of them were very happy with their meals. We had a bottle of wine with our meal; however, the name escapes me. They have a very nice wine menu with different price points. Some wines run in the $30 range, but many cross north of $100. Our service was excellent, and we were very pleased with our visit. I recommend!"

[EP, 7/11] said: "I recently enjoyed a great meal at Bacchus. Our waiter Chris was very helpful and knowledgeable about all the items on the menu. The food itself was excellent and of nice-sized portions. My friend and I both ordered the cod, which was cooked to perfection. We also shared a great bottle of Cabernet, which came recommended by Chris. The desert menu looked great, with plenty of chocolate items, but we were both full from our meals. The restaurant was moderately filled that night, so there were no noise issues. The interior of the restaurant is beautiful, and the view across Chippewa Street was nice to people watch, with windows surrounding the inside of the restaurant. Only regrets were no happy hours, since they have a nice, long bar as you enter. Try, and enjoy!"

[CK, 8/09] said: "Review: Positive. This was our second time to Bacchus this year. The first time was Winter 2009 with 2 other couples. It was a busy Friday night, and the food and service were very good. Our most recent trip was a Tuesday evening. The weather was nice, so we sat in the courtyard. The food was absolutely delicious. We started with an appetizer of an artisan cheese plate. We selected 4 cheeses, which were presented nicely on a platter with cherries and pan-crusted, caramelized walnuts: fantastic. I selected a dry sherry recommended as an appertif with the cheese platter, which complemented the flavors of the cheese, cherries, and nuts very well. The artisan cheese list was made up of about 18–20 different cheeses, some more exotic than others. The cost is $2–$4/ounce, depending on the selection. My wife and I shared 4 1-ounce selections, and that seemed just right. Our dinner was great! My wife had the pecan-crusted salmon over vegetables; I had one of the specials, a pan-seared grouper served over polenta in a fennel broth. It was absolutely delicious. We declined dessert, because we were full. Our server was helpful with the menu and very attentive. The service was excellent. Cost for meal, which included 2 cocktails at the bar beforehand, 2 glasses of wine with dinner, and 20% tip, was $125. It was well worth it."

[ZR, 3/09] said: "[1½ stars out of 4] We had been anticipating our dinner reservation at Bacchus this past Saturday night, because my mom and I had a light dinner of mussels at Bacchus last summer, which were excellent. We were told that they had nothing available until after 8:30, so we made our reservation for 8:45. We began with the crispy calamari and rock shrimp with the sweet and spicy glaze and seared scallops with apple hash and onion marmalade with chili oil. These starters were disappointing. The calamari was not crispy, and they were slightly cold. We sent them back, and, although they replenished our order, the taste was bland. The rock shrimp were unpleasant because they felt out of place with the calamari. We would have been better off skipping starters altogether. The scallops were mediocre. The chili oil was out of place, and the apple and onion marmalade hash did not compliment the scallops favorably. As far as our entrées, we ordered the rack of lamb with butternut squash risotto, duck confit and reggiano cheese pepitas, and the free-range chicken with caramelized onion, mashed potatoes, and baby spinach, and heirloom tomato salad with buttermilk drizzle. The chicken was delicious, and the tomato salad was one of the best I have ever had! Unfortunately, the lamb was overcooked, because, although it was ordered well done, the lamb arrived medium rare, so they cooked the lamb again, which ruined the meat, resulting in a tough, cardboard-like taste. We could not eat the lamb [$34]. The risotto was better, but, unfortunately, we had issues with three-fourths of our dinner. I was disappointed to learn that the executive chef, Brian Mietus, had left the restaurant on a Saturday night by 9 pm. I believe that if he had been in the kitchen, our orders would have at least been cooked correctly. Also, the moment our appetizers were cleared, our entrées arrived, and they were cold, as if they had been sitting in the kitchen waiting for us to finish our apps. Additionally, the service was rushed. We were handed a dessert menu the moment our entrées were removed from the table. I like Bacchus because of the atmosphere, minus the carpeting, but we will be less likely to return for dinner because of our below-stellar experience."

[CP, 11/07] said: "Six friends and I had dinner here last Friday. The Mahi Mahi special I ordered was out of this world. Another friend agreed she would lick the plate if she were home :o) The only complaint was that the filet was served a little rare for having ordered it medium. It was delicious, though."

Bill said: [12/06] [MER] and I stopped here to pass some time with other parents while our son was at the Maria Love Charity Ball. I tried the seared scallops with apple hash, onion marmalade, and chili oil, while [MER] had the grilled pizzetti with wild mushroom, prosciutto, reggiano cheese, arugula, and truffle oil; both appetizers were scrumptious. But the restaurant is almost unbearably noisy.

Review from more than 10 years ago:

[PMR, 2/03] said: "We dined at Bacchus in January 2003. We found the restaurant to be almost empty; it was a Tuesday evening, so that may have been the reason. Our waiter was very knowledgeable about the food and the wine. The food is served in smaller portions, meant for ordering a couple dishes and sharing amongst the dinner guests. The food was of excellent quality, and they were more than willing to adapt the menu, which is slightly limited but had enough choices to please all four of us. They gladly altered a couple dishes to be vegetarian friendly. The wine list is exhaustive. The prices for the wine are very fair; we liked one of the wines our waiter recommended, and, at a later date, we purchased a bottle at a local store and found the price to be only slightly less than what we were charged at the restaurant. Our waiter made excellent wine suggestions, and we enjoyed 3 different bottles of wine over the course of our meal and desserts. The waiter was non-intrusive and allowed us dine and converse at our leisure."
---
Bada Bing Bar & Grill.
42 W. Chippewa St.
(west of Pearl St.,
east of Franklin St.),
Downtown Buffalo.
853-2464 (= 853-BING).
[DGB, 6/26/14] says: "Bada Bing, recently deposed from the new Delaware North headquarters site, has re-opened at 42 Chippewa (the old Omega nightclub) with an exciting, new, expanded look. The newly-built-out space boasts 18 large, flat-screen TVs throughout; a nice bar area; and wonderful food. The menu is large, with a wide variety of the usual pub grub, plus an excellent array of burgers, sandwiches, salads, and entrees. Everything is flavorful, and they do not scrimp on the portions. Service is friendly and efficient, as it was at the old location. The new spot also boasts a 2nd-floor dining area. They are one of the few sports bars downtown that are open 7 days a week, lunch and dinner."

[JoM, 6/23/14] said: "I stopped into the recently re-opened Bada Bing on Sunday, 6/22/2014, for some food and drink with a friend. We were looking for a place to watch the USA-vs.-Portugal World Cup match, and Bada Bing was the hot spot on Chippewa that evening. They have a new location, which features garage doors that open up the restaurant onto a patio along Chippewa Street. The downstairs is mainly a bar environment, with an impressive amount of televisions that allow excellent sight lines for anyone trying to watch a game. There are a few tables downstairs to sit and eat a meal. Upstairs is the main dining room. It also has several televisions, but not nearly the amount as downstairs. I would describe the entire restaurant's atmosphere as a modern sports bar. We were seated upstairs, and both of us ordered a sandwich named 'The Bing'. It was a steak sandwich with a ricotta-cheese-stuffed banana pepper, melted provolone cheese, and served on a delicious garlic bread. We both agreed that the sandwich was cooked as ordered (medium rare) and had excellent flavor without being overly spicy from the stuffed pepper. The sandwich came with a choice of side: French fries for me and macaroni salad for my friend. We thought that our server was probably new, because she was a little tentative and seemed a little nervous; however, she was competent with filling our drinks and bringing our food. Overall, we were impressed with our experience, and I look forward to returning soon. I recommend!"
---
[

] Bagel Jay's.
100 Plaza Dr.
(in Dash's Plaza, at Hopkins & W. Klein Rds., just west of East Amherst),
"Greater" Williamsville (Town of Amherst).
639-1000.
2730 Delaware Ave.
(near Amherst St.),
North Buffalo (City of Buffalo).
874-1800.
Reviews of the East Amherst/Williamsville & North Buffalo locations:

[RM, 8/12] says: "They still seem to have the best bagels around town, but their service has gone downhill and so have some of their meats."

[WHN] said:

[5/11] "I've been to Bagel Jay's often and think their bagels are the best in the area, and their sandwiches are also very good. Yesterday (Sat. 5/22) I went to their [Williamsville] drive-through to pick up a sandwich for lunch. There was one car ahead of me, which pulled up to the second window, got their order, and left. Through the intercom, a staff member said: 'Welcome to Bagel Jay's. I'll be with you in a minute'. After several minutes of silence, I drove away. Good bagels. Lousy service. Are you reading this, Jay?"

I [Bill] have to agree. For a long time, my son and I were regulars at the Williamsville drive-up window, and many a time I didn't even get the "Welcome to Bagel Jay's" message, but only silence. I learned that I had to drive up to the second window and wait there till someone noticed me (not always right away, even when they weren't busy). Lately, they've been much better, at least for me, but given the silent treatment that WHN got, I see that not much has changed.

[5/09] "We have a new favorite lunch sandwich from Bagel Jay's: roast turkey on an asiago bagel. It's more like a roll than a bagel, but—whatever—it's delicious, with a nice cheese flavor."

[2/07] "In addition to excellent bagels in about twenty varieties, they serve a wide choice of sandwiches, either on bagels, rolls, or in wraps (but a very limited choice of rolls and wraps). The roast turkey is excellent, especially on a jalapeno-cheddar bagel. I wish they had pastrami, but the closest they have to that is corned beef. For those who have been in the area for a while, this restaurant is owned by one of the Bagel Brothers, who sold their local chain to Manhattan Bagel years ago. Open for breakfast and lunch; eat in or take out."

[HPK, 9/07] said: "It is strange to me that in this day and age there are still places that have no idea what customer service is. My family and I have always been fans of Bagel Jay's. Recently though things have been "weird" at the Hopkins Rd. branch. The last two visits, the order has been wrong. The wrong bagels, smears, coffee, etc. The 1st time we let it pass, thinking mistakes happen. The last time, though, we called them up once we realized that our order was wrong again. Wrong bagels, smears, and the coffee had the wrong items in it. Upon calling, this was their response: "Bring them back and we will fix it; we can put your bagels back and give you new ones." Put them back??? Yuck. I would not want to get someone's else's bagels. We explained that we could not come back at the moment but would be more than willing to come back in a couple of hours. Making a special trip would not be worth the gas money, and we did not have the time. They said, "unless you bring them back now, there is nothing we can do for you." What??? We questioned this only to be told the same thing again. We were not rude; in fact, when placing the call, we said, "We want you to know so the mistakes don't keep happening." If this was my place, I would have said to my customer, "Please keep what you have now; enjoy them. We have written your name down, and, when you can come back in, we will make it right. Any day." I hope whatever is going on gets better; we do like the place."

[Bill, 2/07] said: "The best bagels in the area. My 11-year-old son insists on stopping off at the Williamsville location after school every day for a plain, untoasted bagel with butter, a bag of chips, and chocolate milk. When the servers see him coming, they ask him if he wants his "usual":-) We've been to both the Williamsville and the North Buffalo locations, which are equally good."
---
Balkan Dining.
687 Kenmore Ave.
(at the northeast corner with Starin Ave.),
Village of Kenmore (Town of Tonawanda).
834-0462.
---
Ballyhoo Links and Drinks.
211 S. Park Ave.
(at the southeast corner with Michigan Ave.),
Old First Ward (City of Buffalo).
no phone?
email: contact@buffaloballyhoo.com.
[JoM, 10/6/14] says: "My friend and I stopped in for a quick bite to eat and a drink on Friday, 10/3/2014. Ballyhoo is in the location of the old Malamute, which I had never visited. Upon entering, the main focus is the long bar, which runs almost the entire length of the restaurant. The main seating is at the bar, but there are some seats along the wall opposite the bar. Both the drink and food menus are limited, because the restaurant has just recently opened. The reason for our visit was the rumor of a Ballast Point Grapefruit Sculpin IPA on draft. The rumor was true, and we were excited to try it. The beer was worth the trip, but we also found the food to be very good. They have several homemade sausages on the menu, and we both opted to try the Curry Lamb Ban. It was served with red peppers, a yogurt sauce, and tabouli (a cucumber salsa). The flavors of the sausage mixed well with the toppings. The sausage was accompanied by potato chips. My friend also tried the soup of the day, which was a goulash; he said that it was very good. Two sausages, a cup of soup, and two beers came to $36 before tip. We both enjoyed our experience, and look forward to returning soon."
---
Bambino Bar & Kitchen.
297 Franklin St.
(south of W. Tupper St.),
Downtown Buffalo.
240-9851.
Online reservations available via OpenTable.com.

Same owner as BOSS.

[WHN] says:

[11/11/13] "Before Jerry Seinfeld's show at Shea's on Friday, 11/8, we had dinner at Bambino. After we were seated upstairs, it became obvious that the restaurant was cold. Our server, Robert, said that they had had heating-system problems several weeks ago, but that they had been fixed. Nevertheless, it was so cold that we left our coats on, as did some other patrons around us. We shared a salad of mixed greens with apples, beets, pecans, and sliced apples, tossed in white balsamic vinaigrette, with crumbled gorgonzola. We both ordered from a lengthy list of evening specials. G had sauteed chicken cutlets topped with burrata and served over angel hair pasta tossed in a light tomato sauce, garlic, and oil. It was supposed to include broccoli rabe, but came with artichokes instead. I had veal piccata, served over buccatini, tossed in lemon and oil. Both dinners were very good, but my pasta was quite cool. With a bottle of Ruffino Chianti and coffee, our dinner before tip was just over $80."

[8/19/12] "On Saturday, 8/18, G and I dined at Bambino, on their upstairs covered patio. To start, we shared a nightly appetizer special of prosciutto and melon (cantaloupe, honeydew, and watermelon). It was very good, with a generous portion of prosciutto. Another evening special, sole francese, was less successful: One of my two filets of sole, and both of G's, were 'fishy'—arguably, not bad enough to send back, but not as fresh as the fish should have been. The accompanying roasted fingerling potatoes and small arugula salad were good. With a $20 bottle of Montepulciano d'Abruzzo, dinner was just about $70, before the tip. The service was very good."

[JoM, 10/11] said: "We decided to give this new restaurant a try during Restaurant Week on 9/27/11. We were very happy with our experience. The Restaurant Week specials were chosen by all three of us. Two of us ordered the ravioli with meatball; the third person in our party ordererd the Margherita pizza. All the specials came with either soup or salad, the main course, and a cannoli for dessert. The ravioli were excellent: They were cheese ravioli accompanied by a large meatball and a delicious red sauce; there was a slight taste of mint in the ravioli, which was a surprise but added a nice, distinctive flavor. The Margherita pizza was also very good: This was a Neopolitan-style pizza, which has become very popular lately; the crust was crisp and delicious, and the toppings were stewed tomatoes and fresh mozzarella cheese. The soups and salads to begin the meal were very good, and the cannoli to end the meal was also quite good. Our waitress was very attentive, and we had top-notch service. Overall, we were very happy with our meal. I would recommend!"

[JAr, 9/11] said: "I saw that nobody had sent you a review of this new restaurant from the owner of Fiamma, and, since my fiancee and I have now dined there twice over the past two weeks, I thought it was time to fill you in on one of our new favorites. The space is very comfortable and inviting. It feels upscale without being stuffy. I like that I could walk in in either a suit or jeans and feel comfortable. The wood-fired pizza oven is towards the back of the bar area, and the main dining room is upstairs. The layout is fun in that the upstairs seating area overlooks the bar, and the different spaces feel connected. Anyway, the food is the important part. Across our two meals, we've been very pleased. Their wood-oven pizzas are a must-try. On our first visit, we tried the Narda's Red pizza, a thin crust topped with San Marzano tomatoes, romano cheese, and thick-cut pepperoni. It was so good on the first visit that we knew we had to get it again on our second trip. The crust seems perhaps a touch thicker than a typical wood-oven pizza, but is still quite thin, with a crisp bottom and just enough chew to the dough. The other pizzas sound tasty, too, but the Narda's Red is so good that it might be hard to break that habit. This is classic Italian food—a few, high-quality, simple ingredients used well. Their oven-roasted wings were a pleasant surprise. They are cooked in the wood oven rather than deep-fried. Being a wing connoisseur, I was skeptical of an oven-baked wing, but, perhaps because of the temperature of the oven, the skin was crisp while the inside was still very moist. I thought frying was the only way to get wings cooked like that. The wings are tossed in a mixture of herbs, lemon juice, onions, and other ingredients (the menu isn't currently posted online, so my apologies for being vague here) that really enhance the chicken's flavor. My fiancee loved their meatballs. I prefer my meatballs to be a little more soft, but she liked the firm texture, the red sauce, and the herbed, ricotta cheese that they were served with. Additionally, their stuffed banana-peppers were very tasty. Stuffed with a mixture of sausage, ricotta, and herbs, the peppers were very flavorful, and I used the complimentary Italian bread to get every last bit of sauce out of the dish. The waiter warned us that the peppers were extremely hot, and, due to the variation in natural ingredients like peppers, I found one to be just a touch spicy and other other to be a bit of a scorcher. So, be careful if you don't like spice. Service really is great here, as well. Each table has a waiter as well as a waiter's assistant who takes care of refilling water and clearing plates. The tag-team service has proven to be effective, efficient, and friendly while not overbearing. Like Fiamma, Bambino is really setting itself apart as an upscale, casual restaurant with exceptional food and service."
---
Bandana's Bar and Grill.
930 Lake Rd.
(between Reese Ct. & Woodcliff Dr., north of the Robert Moses Pkwy., east of Youngstown, close to Lake Ontario),
Towers Corners (Town of Porter, Niagara County).
745-1010.
Review from more than 10 years ago:

[AZG, 3/05] said: "Inside what looks like a scruffy country bar is a chef serving unusually artful comfort food. We loved the jerk chicken sandwich, topped with Swiss cheese, grilled pineapple, and red onion, and banana aioli. Great chili cheese fries. We wished we had more room, because there were more things on this menu that deserved investigation. Blackened chicken chili? Red potato bacon salad? Steak quesadilla? The Friday catfish po' boy sandwich special?"
---
Bar Bill Tavern
185 Main St.
(east of Ernst Pl.,
west of Hamlin Ave. & S. Willow St.),
Village of East Aurora (Town of Aurora).
652-7959.
[2/15] Overall winner of the Buffalo Spree Buffalo chicken wings competition.

[7/18/14] Listed as one of the "10 Essential Places to Eat in WNY", removed from list on [6/12/15], by Donnie Burtless, Buffalo Eats

[3/10] Listed as one of 41 "Restaurants We Love" by Buffalo Spree magazine.

In response to a reader's query about where to find the spiciest food in the Buffalo area, [MCz, 4/12] replied: "The suicidal wings at Bar Bill Tavern are a worth-the-trip adventure in heat: best wings in the area, and the suicidals are over the top—guaranteed to make you cry; delicious, too."

[JFG, 3/09] said: "Well, I guess it's time to share instead of keeping it secret! If you want a place that does what is, arguably, one of the best places for beef on kimmelweck in Western New York, this is the place. And if you want what is the equal of any wings I've had in Western New York, this is also that place. Serendipitously, it just so happens that both of these Buffalo classic foods are prepared, and prepared well here and, certainly in the case of the Beef on Weck, better than any place else. They know what makes an excellent beef: slow roasted and medium rare (but you can get it done to order most times), and they've paired it with a true kimmelweck roll, not like that abomination Charlie thinks is the real thing. (Sorry, Charlie!) The wings are meaty, moist, and delivered to your specification—from mild to suicide. Me, I cannot take 'em any hotter that "hot", and they'll ask you if you've ever had their "hot" for that reason. And that's not all they have that's good. Several varieties of wings are on the menu, and they're all good. And you don't have to settle for only wings or weck—there's variety, and I've never been disappointed. When the snow flies, the soups are great. You'll hear a lot about wings or weck served elsewhere. Most of the hype comes from college students who haven't gone anywhere but Duff's or Anchor or somewhere else that's near a campus. Meanwhile, the natives who grew up with the cuisine are happily, and quietly, munching wings and weck here or the beef at Schwabl's.

[DwH, 3/08] said: "Has become a favorite place when I get to visit Buffalo. Great wings and wonderful beef on 'weck. The beef on 'weck is carved right there behind the bar—the small size is adequate; the large size is downright necessary for a sandwich this good. Damn the calories! Full speed ahead! So-so beer selection but always friendly staff and enough large-screen TVs to microwave you. Busy, but the food is so good that it's worth either waiting or going at off-times. No credit cards, but there is an ATM."

[KAS, 3/06] said: "Having recently moved to East Aurora (from another Western New York town), my husband and I were in search of new restaurants/bars/cafes to explore. After several circuits of the village, we finally settled on the Bar Bill Restaurant right near the circle. It was very crowded, very friendly, and very fun! Since it is a very small place in ratio to the number of customers who congregate there, getting a table on a Friday or Saturday night takes time and patience, but it is worth the wait! We ordered their famous beef on weck sandwiches and an order of their Sicilian chicken wings. We were absolutely delighted! I have to say, the best I've ever had. We told family members from surrounding towns, and the Bar Bill is now one of their favorite places to eat as well. My parents' favorite wings to order are the wasabi/barbeque ones. Talk about something different! On busy nights like Fridays and Saturdays, your best bet is to come early if you want to eat right away, or be willing to have a drink or two at the bar and wait. The wait staff, for the most part, also tends the bar, so they are busy folks, but very friendly. Other nights during the week, when not as busy, you are able ask the bartenders if a table is available, and they will point you in the right direction. It is best to ask, rather than just seat yourself, as there are probably hungry people ahead of you waiting for the table. It's a very casual atmosphere, and no one ever seems to be in a hurry (except the people carrying food to the tables!). Some nights, when it's not so busy, the cooks will send out chicken wings to the bar so you can try out a "new recipe". Just a note, they do not accept credit cards, so be prepared with cash! We ran up a hefty bill one night for 6 people (drinks, dinner, and generous tip) and presented a credit card only to be informed, very apologetically, that they don't accept credit cards. Fortunately, we had the cash, but be forewarned or they'll have you washing dishes in the back! We have been very happy with the Bar Bill and feel as though we have found our watering hole away from home. We hope you enjoy it as well."

Review from more than 10 years ago:

[JSt, 4/00] said: "I now reside in Weatherford, Texas, where Beef on Weck is unheard of, but grew up in East Aurora. You need to go to the Bar Bill on Main St. near the traffic circle there for the best beef on weck in WNY (even better than Schwabl's)."
---
Barton Hill Hotel & Spa.
100 Center St.
(at 1st St.),
Village of Lewiston (Town of Lewiston, Niagara County).
754-9070 or 1-800-718-1812.
[WHN, 3/11] reported: "The hotel and restaurant are closed due to a fire." But as of at least 2/12, if their website is to be believed, they have reopened.

[PT, 5/09] said: "We attended a group dinner at Barton Hill, overlooking the Lewiston waterfront park and Niagara River last weekend. There were about 120 people at the event. In advance of the dinner, we were offered a choice of beef Wellington or roast halibut with tomato and garlic chutney. We both chose the beef and were asked at the table how we wanted it cooked. Ours were perfectly cooked to medium rare, and the crust was flaky and tender, but it didn't have any of the foie gras that we expected, just a mushroom duxelles. Nevertheless, the main course was very good. The salad was not-too-exciting iceberg lettuce and cheese with artichoke dressing. For dessert, small chocolate sundaes were presented. The wines were a chardonnay and merlot from the nearby Niagara, NY, escarpment region. They were surprisingly good. For the size of the group, the food, presentation, and service were first rate. Someone at our table said it was 'better than Niagara-on-the-Lake'. I don't know which Niagara-on-the-Lake restaurants they've dined at, but I wouldn't go that far. The only large group dinner I've been to there was a wedding reception at Queen's Landing, which was extraordinary. Still, we will probably go back for dinner if we're in Lewiston for an Artpark show."
---
The Beach House.
5584 E. River Rd.
(between Baseline & Stony Point Rds.),
Sandy Beach (Town of Grand Island).
773-7119.
[SAS, 9/08] says of the first and (at the time) only Grand Island restaurant to be listed in this guide(!): "Positive—we have enjoyed this casual restaurant for years; last night's late dinner was two of their sandwiches off the menu: My wife had the tuna melt, and I had a roast-beef club sandwich on sourdough bread, both delicious. We each added a chef salad to our meal, mostly iceberg lettuce with a few add-ons; my wife was unhappy about the rust edges on her lettuce, but otherwise it was fine. I thought that the fries accompanying my sandwich were a bit bland, but I learned that I can request them extra crispy next time (which I will). The Beach House serves beer and wine, and offers its tasty fish fry from 11am on Wed, Thurs, and Fri. (Thanks for maintaining this valuable local asset, Bill!)" [And thank *you* for the kind words :-)]
---
Bella Mia Candy Store.
1096 Hertel Ave.
(just east of Delaware Ave.),
North Buffalo (City of Buffalo).
447-0922.
[3/10] Listed as one of 41 "Restaurants We Love" by Buffalo Spree magazine.

[MSP, 3/10] says: "Consider this: Yes, you can 'go back to the future' by visiting this North Buffalo establishment. Retro colors on the outside, but plenty of Retro candy on the inside! Everything from homemade chocolate items to the proverbial sponge candy! Hard to find items galore. Step inside and breathe deeply! Ah, the sweet aroma of chocolates! Almost everyone in our group had at least one common comment: '…Hey, look at this one. I have not seen this candy since I was a kid…Wow!' They also have a great selection of Perry's Ice Cream, and when Tom (the owner) is behind the cooler case with his ice-cream scooper in hand—you can't believe what 'small' means to him. Believe me, the small size is plenty, unless you want to share. On the other hand, if it's just a hot, summer, Sunday afternoon in July—then you're good to go! And speaking of 'Sundaes'—Bella Mia Candy Store also knows how to make those, too! Good Grief! It's actually possible to have too much of a good thing. Ask for those extra toppings at your own risk! So, take a seat by the windows, ask for a large glass of cold water, and go to it! This store is what 'good eating' is all about in the Nickel City, NY. Life is Good & Sweet."
---
3330 South Park Ave.
(south of Martin Rd., at Cleveland Ave.),
City of Lackawanna.
822-6242.
5699 Herman Hill Rd.
(between Boston State & S. Abbott Rds.),
North Boston (Town of Boston).
646-6242.
Reviews of the Lackawanna location:

[JKl, 11/28/12] says: "There is a reason why we travel all the way from Grand Island to get pizza here. (Bella, can you please put a location in the Northtowns???) This is definitely not pizza for people worried about their weight: If you get a pepperoni slice, it is super cheesy and greasy but oh so delicious. Their 'big hot slices' are huge, and they keep them piping hot and gooey. We've never walked in, grabbed a slice to go, and had congealed, lukewarm cheese on top, like other pizza places out there. Bella Pizza is awesome, because, as far as we know, they don't use shredded cheese on their pizza, but instead use round slices of mozzarella, hence the super-cheesy topping. We love their pizza so much that we don't usually even bother getting anything else off their menu besides a double order of breadsticks, which are thick, hot, perfectly seasoned, and served with hot marinara sauce on the side. The breadsticks are such a hot item that they also keep a bunch of those in the 'slices to go' warmer, because they sell so many and so frequently. Again, we've never had cold, lukewarm, or 'old' breadsticks when getting a to-go order, and they always taste like they just came out of a hot oven. I hate food that isn't served piping hot, so I tend to be picky about these things, and Bella never fails to meet expectations."

[DE, 12/05] said: "Bella is by far the best pizza in WNY."

Review of the North Boston location:

[WHN, 3/12] says: "G and I went to a family birthday party in the Southtowns. Among other things, pizza from Bella was served. (I think from their North Boston location.) The crust was thicker than either of us like, and there was way too much sauce for my taste. I wouldn't order it, but, apparently, other people liked it."
---
La Bella Sicilia.
2909 Genesee St.
(east of Harlem Rd.)
Pine Hill (Town of Cheektowaga).
896-6692.
Italian.

[JSG, 2/10] says: "It's been some time since I have written a review: don't live in Buffalo anymore post-graduation in 2007, and I miss all the great restaurants. I was surfing reviews recently and came across B&CB's review of La Bella's—was floored, as I had just about the exact same experience during my last visit. I don't live in the area anymore, so, when I visit, you can bet I want to eat at all my old favorites, and a friend of mine meets me at this restaurant during my visits. I used to love it here: huge portions, good meatballs, and great antipasto. My last visit in October 2009 was a complete disappointment. Like the previous reviewer, our service consisted of waitresses complaining about their co-workers, and, since we were there toward the end of the evening, the staff was cleaning up around us, too, making us feel like it was time to clear out. My ziti and meatball wasn't particularly warm, and not as tasty as I remembered. We ordered an antipasto, got it, and the waitress didn't even follow up to see if we wanted meals! This place was never top notch, but, if I had to go anywhere again, La Castelana offers a better product with much, much better service."

[B&CB, 1/10] said: "My wife and I have dined at La Bella many times over the past 18 years: low expectations around service but high expectations for quality (and quantity) of food. Last night, we went with these usual expectations, and it was honestly a dreadful experience. From the time we walked in the door ('Your table is over there!'), it only got worse. The place was almost empty and had a dirty and worn appearance. Our waitress appeared, decked out in her finest pair of torn jeans, gave us a menu, and immediately asked if we were ready to order. We ordered a carafe of Chianti, which was spoiled, and both had eggplant parm, usually a good bet. The entree was immediately thrown at us on their finest paper plates, the kind you buy in the bulk section. Quality and quantity was average, but what we got along with it—waitresses yelling complaints about each other across the room, vacuuming all the tables around us, and listening to the complaints of the kitchen staff dining on the tables around us—certainly were not what we anticipated. We concluded that they were rushing us because it was probably near closing time at 9:30 P.M. We were further dismayed to find out they didn't close until 11:00, leaving no excuse for the filling of sugar containers at a nearby table, the serving of our dinner on paper plates, the vacuuming all around us, and the rush to get us out of there. They almost seemed pleased that with an hour and a half left until close, the restaurant was completely empty. While the food was only fair and reasonably priced, the atmosphere was only a cut above a truck-stop diner."

[CWi, 10/09] said: "Thanks so much for your awesome site. I use it all the time and have found many great restaurants I would have never known about. [Thanks for the kind words!] My husband and I recently had a disappointing dinner experience at La Bella Sicilia. I had the spaghetti and meatballs, which were fine: nothing spectacular, but definitely acceptable. The side salad, which was not included, was quite lame: just iceberg lettuce with some tomato, chickpeas, and green olives. My husband had ordered the sausage cacciatore; however, they brought him the chicken cacciatore. When he very politely told the waitress of the mix-up, she adamantly said "No; you ordered the chicken cacciatore." We again politely stated that he did indeed order the sausage and asked if it would be possible to switch. She then continued with the whole "This is what you ordered, and it would take over twenty minutes to get the sausage." She had major attitude going on and not once ever apologized for the error; in fact, she made us feel like we had done something wrong by even suggesting there had been a problem. We aren't ones to make a scene, plus we had no desire to prolong this awkwardness any longer, so he just stuck with the chicken and made the best of it. I certainly understand that mix-ups occur and am more than willing to compromise, but I don't expect to have to deal with rude, borderline-nasty service. Needless to say, we will not be returning."

[TCJ, 8/08] said: "Have visited this establishment many, many times and usually great food, amazing prices, and OK service, not always very friendly but you overlook that sometimes when the food is as good as it is. I have had the chicken wings: crispy, great sauce and enough bleu cheese for dipping. Subs are tasty and always made fresh. Sauce is wonderful; being Italian myself, I am accustomed to a specific kind of sauce and am particular about my choice of restaurant to order such a meal. They have always come through. However, on this one particular night, 3 of us went: 1 ordered wings, 1 ordered a sub, and I ordered a calzone. We waited and waited for our bread (I use the term loosely, since it is just a sub roll); the bread never came, so I asked the waitress. She said, "You do not get bread with what you ordered"?!!?! I was very confused, as I have been coming here for years, and this has never, ever happened. I asked; she said, "The girls should not be giving you bread unless you order a dinner". I was very upset with this, since, again, it is just a sub roll. On to the food: Like I said, I had been there previously and ordered the calzone, only to be severely disappointed. Knowing full well it will take longer to make, I am fine with that, but when it comes to the table, and the cheese in the middle is still cold, it is unacceptable. After 3 separate attempts, I will never order a calzone from there again."

[AFN, 3/06] said: "Six friends and I returned on 3/22. I had a delicious dish called "Chicken Margarite"—sauteed chicken topped with sauteed eggplant, cheese, and a lemony sauce. Everyone else thought their choices were excellent as well. A friend who also ordered the chicken asked for red sauce, which they brought to her on the side. A choice of salad or pasta comes with each entree. My dinner cost $14, including two soft drinks, tax, and tip. Very economical and very good."

Review from more than 10 years ago:

[DWS, 5/95] said that he was taken here "when we first came to Buffalo and it is still excellent. They have great linguine and red clam sauce and their pizza is excellent. I still eat there. Also their antipasto is great."
---
Benjamin's Restaurant and Inn.
1430 King St. N.
(at Front St.),
St. Jacobs (Woolwich Township, Waterloo Region), ON, CANADA.
1-519-664-3731.
[WHN, 10/06] says: "The town of St. Jacobs is close to Stratford and is the center of the Mennonite community in Canada, so you're likely to see quite a few horse and buggy conveyances. We had lunch at Benjamin's over the Canadian Thanksgiving/Columbus Day weekend. Most Canadian restaurants seem to have their regular menus, as well as the traditional turkey feast, which is much better than the limited menus or buffets that most Buffalo area restaurants seem to serve on holidays. (We gave up eating out on holidays or holiday eves years ago, but that's another story.) That said, I had an excellent turkey wrap with cheese and cranberry mayonnaise, and my wife had a seafood crepe that she said was absolutely delicious. Other menu items included burgers, Reubens, chicken and pasta dishes, and a couple of vegetarian choices, as well as a turkey dinner with all the trimmings."
---
Bertha's Diner.
1430 Hertel Ave.
(between Colvin Ave. & Starin Ave.),
North Buffalo (City of Buffalo).
836-3100.
[2/15/13] Given 4 (out of 4) pennies by Anne Neville, Buffalo News "Cheap Eats" restaurant reviewer.

Breakfast and lunch only.
---
Betty's.
370 Virginia St.
(east of Cottage St.,
north/east of Edward St.,
west of Elmwood Ave.),
Allentown (City of Buffalo).
362-0633.
[KBA, 1/6/15], responding to his own query about good places for salads, says: "The warm salmon salad at Betty's is nicely layered field greens with bitter arugula, topped with potato pancakes and juicy grilled salmon. The homemade dressing and greens combine to bring back childhood memories of nibbling sour-leaf clover-seed pods in Nebraska. Unique."

[MER, 2/22/14] reported that SLD, MER's 6- and 8-year-old grandchildren, and she had breakfast at Betty's—first time there. They loved it! MER and SLD had sausage omelettes with spinach, crispy home fries, and rye toast; they were piping hot and chock full of flavor. The kids had bagels, fresh fruit bowls, and bacon—and were very happy.

[KRN, 7/7/13] said: "My wife and I made our first visit to Betty's. We were greeted and seated quickly, and water and coffee were promptly served. My wife had the Smoked Salmon Benedict and thought it was the best that she had ever had. I tried the Chilaquiles, a casserole that included eggs, corn tortilla pieces, tomatoes, onions, jalapenos, zucchini, and corn with cheddar-jack cheese, served with fresh tomato salsa, salsa verde, sour cream, and black beans. This turned out to be a good choice, cooked perfectly and just a little spicy heat. There is also a specials insert in the menu. A fellow diner and our server both recommended the biscuits and gravy if it was available; they said that it sells out when it is offered. Unfortunately, it was not available when we visited, so we have something to look forward to. Great service, nicely decorated, and clean. We will be back!"

[LT, 7/11] said: "My husband and I frequent Betty's for lunch often these days. We decided a few months back, after a horrible experience, that we would listen to the word on the street and give them a try again. Instead of our previous experiences of rude staff and cold food, we have had the opposite experiences of late. Friendly staff, good food, and great specials. They are vegetarian friendly. The tofu wrap is very good: heavy on the salad aspect, because it is tofu and salad wrapped up with the same salad on the side. Since their salads are excellent, it's not an issue. They aren't diabetic friendly. All they have for sweeteners is sugar and that horrid pink stuff in the packages. I would love to try their daily iced tea on a hot day, but can't if I want sweet tea. I wish they had a natural alternative to sugar, perhaps agave?"

[WHN, 4/11] said: "Went to Betty's for brunch Sunday morning, 4/17. I had never been there before. Parking is difficult, but after circling the block, one opened up on the street alongside the building. They don't take reservations for Sunday brunch, but, even though the restaurant was packed, and people were lined up waiting for tables, we only had about a 15 minute wait. Once seated, the service was very quick. The eggs Benedict were delicious, with thick pieces of Canadian bacon and perfectly poached eggs. The accompanying home fries were very good, too. Coffee was replenished without having to ask."

[JoM, 2/11] said: "Went to Betty's for brunch with my girlfriend on Sunday, January 30th. This is probably our favorite restaurant for brunch in the city. Sundays are typically pretty busy. We arrived at 10:45 and had about a 15-minute wait; we were seated around 11:00. The coffee at Betty's is excellent, and we both started with a cup. My girlfriend ordered a vegetable scramble, which consisted of eggs with many different vegetables, such as squash, peppers, and onions. The meal was also accompanied by hash browns. She raved about the different veggies and how tasty the dish was; it must have been, as the plate was clean when she was done. I ordered the French toast casserole; this was a berry-and-almond casserole with whipped cream on top. It was excellent. With tax and tip, the meal was under $25. Highly recommended!"

[DKl, 6/10] said: "I am a foodie and, thus, dine out frequently in the WNY area. In all my dining experiences in Buffalo, I have to say that my experience at Betty's the other night was, by far, one of the worst. I drive by Betty's on almost a daily basis, as I have many friends and dealings in Allentown, but I had never eaten there before. So the other day a friend of mine and I decided to give it a shot after a matinee at the Market Arcade. We walk in at around 7 P.M. and are told by a passing waitress that she'll be right with us. About 8 minutes later, after hearing our grumblings, the bartender stopped what he was busy with (nothing) and came over to ask us if we'd like a table. He takes us into the geriatric-laden dining room, where there were four empty tables. At first, he tries to seat us at a deuce by the kitchen that is covered in the side work of a random employee. We asked to be put at a clean table, and he grudgingly placed us in between two other tables with diners. We sat at our table for almost 15 minutes with not even so much as someone coming over to say they would be right with us or to pour us water or anything. This atrocious service, coupled with a menu full of uninventive and overpriced entrees, led us to say 'enough is enough', at which point we walked out and had a great meal at Allen Street Hardware Cafe. I will never set foot inside Betty's again, and I caution anyone under the age of 65 to do the same."

[KE, 11/08] said: "Betty's should definitely be added to the vegi-friendly list."

[AFN] said:

[9/08] "While on the Secrets of Allentown Walking Tour today, my sister and I stopped for brunch at Betty's. We have both been there before, but I have not had brunch, only lunch. It was very crowded, but the service was quite prompt and efficient. I choose a breakfast burrito, which my sister recommended. I thought it was OK, but somewhat bland—it could have used more spiciness. My sister had eggs Benedict, which she said were delicious. They looked good. I probably should have had those, too."

[5/06] "What a great place! Two friends and I had lunch here today (5/3). They had both been to Betty's before, but I had not. Since it was a beautiful day, we opted to eat at the "sidewalk cafe", but the restaurant looked nice inside, too. The first thing our waitress asked was how much time we had, because, she said, some people want a leisurely lunch and others need to get back to work quickly, which was our situation. My grilled chicken with red pepper sauce was perfect, and the salad with house miso dressing was terrific, too. One of my friends ordered coconut cream pie, which she said was the best she ever had, for dessert. Excellent (and fast, as we asked) service, also."

[JJa, 2/08] said: "I've been to Betty's for brunch 2 weekends in a row. Waited about 10-15 minutes for table first time, 25 minutes second time, but it was close to noon. Our waiter was friendly, staff kept us refilled with water and (great!) coffee. Coffee is deep, dark roasted, and rich. I had "Smothered Cornbread", light cornbread topped with scrambled eggs and black beans and fresh salsa, with a dollop of sour cream, side of home fries, and garnish of fruit. Divine!!!! I splashed a little of the Frank's hot sauce that is on every table, but didn't need it. My companions both had tofu hash, with sweet potatoes, onions, eggs, and homefries. The "hash" was well seasoned and very good. Second trip, I asked the server's advice; thought I might try something new. He steered me back to smothered cornbread. Friend had Smoked Salmon Benedict, and was very pleased. Good refills on coffee and water. Will have brunch here often, but I can't wait to try dinner some night after work."

[ASe, 2/08] said: "Recent visit for Sunday Brunch—12/2007. Formerly one of our favorite brunch stops—Betty's had great food, friendly (if very slow) service, and a relatively kid-friendly atmosphere (we have a newborn and a two-year-old). Terrific omelettes, good coffee, fresh fruit and vegetables, nice decor, skilled chefs, but slow waitstaff. Not a cheap breakfast—usually north of $30 for two, including coffee and juice. After two incidents of very slow service (following very long waits for tables), we've decided to cross Betty's off our list. One waitress in particular would ignore us almost completely, and the very apologetic manager's response (1/2 off the bill and a free dessert) was nice but not quite enough for us to chance it again. Food was often served lukewarm to nearly cold (not very appetizing for eggs Benedict), table waits were way too long, waitstaff could be inattentive to the degree of being rude. A pretty place and a clearly talented kitchen—but often way overbooked and with some very poor servers."

[BMcWS, 1/08] said: "We had never heard of Betty's until we heard it advertised on NPR's Morning Edition. One cold winter night, we decided to give it a try. Betty's was welcoming from the moment we pulled up. Somehow, it just glowed in a welcoming way as we walked to it through the snow in the dark and cold. The inside was just as welcoming—cozy little kitchen-style tables made the place feel very homey. We were pleased with the menu selections as well. There were a lot of things that were comfort food—meatloaf and pot pies and soups—but there were exciting and adventurous things too: an Asian vegetable soup, for example. We started with the dinner salad, which was a breath of fresh air. No white lettuce and pink tomato awaited us here. Instead, we got a bowl with green lettuce and other greens, radish, cucumber, red tomato, sunflower seeds, and sprouts. It was a welcome sight. All dressings are homemade, and both the ranch and lemon garlic herb were delicious. Our entrees were delayed a long, long time—over 45 min. Our server was friendly but subdued, and we didn't quite understand his mumbled apology about something getting mixed up. Once the food came, it was delicious. I had a special—boneless chicken breast stuffed with brie and blueberries with a vanilla cream sauce, accompanied by a pear risotto. The chicken wasn't quite cooked all the way through, but most was, and it was tasty, although there was little flavor provided by the brie. The risotto was wonderful. My husband had the meatloaf and mashed potatoes, which was hearty and wonderful. Our son ordered the children's buttered pasta, which was a tad greasy, but came with fresh apple slices, so that was a definite plus. We will definitely go back to Betty's."

[RRo, 11/06] said: "I've been to Betty's several times. Fresh iced tea, amazing lunches, and they are "kid friendly"—my 3.5 YO daughter had a blast playing with their abacus while awaiting our meal. I agree with all the other reviewers but need to add a word of caution: If you need to wait for a table, consider leaving. Last time we went, we had a slightly bigger group (7 of us). They said it'd be a little bit, but made no effort to keep us informed or even move tables to accomodate our group; after over an hour waiting and the curly-haired guy-owner/mgr just watching our frustration grow, we left very disgruntled, hungry, and disappointed. ARGH...not a nice way to treat your customers, guys."

[RTC, 1/06] said: "A lovely restaurant within the bounds of Allentown. Art pieces are displayed on the colorful walls, most of which have been created by employees of the restaurant, who are all too eager to show them off. It is easy to see that everyone at the restaurant cares about the food and providing good service. Waitresses seem to enjoy their jobs. The menu contains a creative variety of modern American foods, all of which look delicious. I've not had a complaint about any item I've had there. Every visit there has been thoroughly enjoyable."

[BL, 12/05] said: "Baked goods, soups, salads, hot plates, desserts. Allentown addition to the quality restaurants in the city. Restored building with a bright and friendly atmosphere and very good food. We had lunch, but popular for brunch, breakfast, dinners, desserts. Delicious scones (we bought some and took home). Suggest a roll or some kind of bread to go with the lunch salads. My husband's jerk grilled chicken with pineapple and banana mayo was excellent and filling. Good soups also. Popular by the number of people arriving. We will definitely come again. Not sure of the hours, but believe they are open daily except Mondays."
---
Big Belly Barbeque.
4819 Southwestern Blvd.
(east of Camp Rd., near Howard Rd., north of the Carnegie neighborhood),
Town of Hamburg.
649-2141.
[RAh, 3/10] says: "I would give this a very high rating for quality of food, as well as quantity. The service was excellent and friendly, and the meat was tender and well cooked. Ribs: equal to, if not better than, Kentucky Greg's. Brisket: amazing, but a little salty. Chicken: very tender, and better than any other BBQ place in WNY. Pulled Pork: the best that I have tasted in WNY. Overall, a good competitor of Kentucky Greg's, without the heavy smoke taste. They use different wood each day, which allows a customer to have a unique experience each time they visit. A solid 3½ stars."

[AJW, 2/10] said: "I have a great son. He knows how much I love barbeque, so when he found a new place, he brought our family to Big Belly Barbeque. This is a small place and full as it should be, given the great barbeque and great prices. When we first arrived, the incredibly friendly staff brought out complimentary cornbread—the standard fare as well as an awesome, maple-syrup cornbread. Both were terrific. They also brought by a sample of the homemade soup of the night. My son's stock was going up with every bite. Between the four of us, we ordered every meat on the menu, and each was great. The ribs were probably the best I have had in WNY—flavorful, juicy, and tender. The homemade barbeque sauces were memorable. The special meat of the night was smoked prime rib, and it was exceptional. One of my pet peeves with several local barbeque joints is that the meat is better than the sides. Not so here. I mentioned the cornbread, but equally good are the baked beans, the homemade applesauce, and the spicy, 4-cheese, mac & cheese. Before we left, we noticed the special the next day was going to be piña colada shrimp. I was curious. As Pit Master Pete (the guy who owns it and does the bbq) described them to us, he mentioned that the original recipe was for piña colada ribs—ribs in a pineapple/rum sauce, then rolled in smoked, toasted coconut. He offered to whip up a batch. Full as we were, we agreed. Unbelievably good!!! We needed a wheelbarrow to haul the leftovers home. We will be back often! I use your site all the time. Thanks for all you do to help lots of small business people in our community." [Wow; thanks for the nice compliment!]
---
Bijou Grille.
643 Main St.
(north of E. Chippewa St.,
, south of E. Tupper St.,
next to (the former) Market Arcade Cinema,
across from Theater Place),
Downtown Buffalo.
847-1512.
[WHN, 2/8/15] says: "Before seeing "Million Dollar Quartet" at Shea's, we dined at Bijou Grille, which I had never been to before. I ordered a bottle of Handcraft California Cabernet Sauvignon ($30), and we were offered fresh French bread with both balsamic and herb dip and butter. We both ordered house mixed-greens salads ($3.50) with balsamic and olive-oil dressing, mine with crumbled bleu cheese. The salads weever very good, with an assortment of lettuces, tomatoes, and cucumbers. For her main course, G ordered chicken Parmesan ($17), with penne pasta; spaghetti was also offered as an option. For my main, I chose jerk pork tenderloin ($18) with a spicy-sweet pineapple relish, pureed squash, and green beans. Both entrees were excellent. We had coffee ($2.25), but skipped dessert. Our server, Jeremy, did an excellent job, too. Well deserving of Bill Rapaport's 2-star rating."

[On my old rating scheme, it was worth 2 stars, but I have not eaten here in a long time. I am happy that more recent reviews are as positive as my memories of it!–Ed.]

[TeB, 8/10] said: "This is one of my favorite places to dine in Buffalo. I get season tickets to Shea's almost every year, and this restaurant has become a staple in our theatre adventures. We typically stop here before most shows for a glass of wine, and, 2 or 3 times out of the season, we'll come down early for dinner. If you're a crab-cake fan, this is your place! I have tried many crab cakes locally, and these are by far the best. They are served 3 per appetizer platter; they are large lump crab, seared on both ends—not sides, because these are long, cylindrical in shape, so they have ends. They come with three remoulade sauces—hot, medium, and mild—rizzled on the plate, and a side of spring-leaf salad. Yummy! The waitstaff is always courteous and professional, and the wine selection is fantastic. I've been here many a time and never had a bad experience!"

I used to rank this as [], but have not eaten here in a long time. Once self-described as "California-style bistro dining." Informal, nice place to eat downtown. Also, good desserts; wine by the glass. Outdoor dining in summer (downtown Buffalo really looks good from here). I had not been here in a long time, but MER and I found ourselves downtown on a Friday evening [12/07] and stopped in here for a light dinner. It was warm and welcoming. I had the seared scallops in olive oil and tomato beurre blanc with spinach, risotto, and green beans (the beans were a pleasant surprise, not listed on the menu); the meal was excellent. MER had a pecan-crusted chicken salad, which normally comes with goat cheese, though she requested that it be omitted; it also comes with red onion, tomatoes, and honey mustard vinaigrette; she pronounced it delicious, very light, and very nice. For dessert, we shared a warmed apple cobbler with ice cream. Bijou is definitely still worth its two stars. Now if only more people came downtown in the evenings!

Had no one eaten here in nearly 10 years? It would seem so, but here's a more recent review from [LSS, 4/07], who says: "I had a fine, pre-theater dinner here in January. I must note that the servers are laid-back, yet friendly and professional. The bartender (I need to get his name) is a gem and lightens the mood on a cold winter's night, and not just by the booze he pours. My guest enjoyed his cioppino, and I had a grilled vegetable pizza. I recommend the Bijou for its great location, good food, and excellent ambience and service."

Reviews from more than 10 years ago:

[MEL, 4/98] says: "A yuppie-oriented Theater District bar; worse than most of its ilk. Ordinary (not bad, not great) food, lousy service, high prices."

[MLS, 1/98] says: "Besides the excellent food, the service is friendly."

[J&AD, 1993] say: "This 50s' style popular downtown night spot features sandwiches, salads, a few entrees, and flavorful single-serving pizzas."
---
Billy Baroo's.
8230 Wehrle Dr.
(in The Wehrle Golf Dome, between Transit Rd. & Harris Hill Rd.),
Harris Hill (Town of Clarence).
932-7610.
[3/7/13] Given 3½ (out of 4) pennies by Anne Neville, Buffalo News "Cheap Eats" restaurant reviewer.
---
Bin 620.
620 Delaware Ave.
(in the Holiday Inn Buffalo Downtown, between North St. & Allen St.),
Allentown (City of Buffalo).
886-2121.
Same management as David's Grille and Grille 620.

[WHN, 6/6/13] says: "G and I went to Bin 620 for a light meal on Wednesday, 6/5. They are promoting it as a coffee, cappuccino, and wine bar, and we learned that it's open from 6:30 A.M. to 10 P.M., with breaks after the breakfast and lunch hours. We also found that, although Bin 620 has its own small-plate menu, all menu items from the Holiday Inn's larger Grille 620 restaurant, with which they share the kitchen, are available, too. And from 5–8 P.M., glasses of New York State wines are half price. (This may not be permanent and may not be offered every day.) I ordered a glass of Wagner Cabernet Franc, which I thought tasted as if it had been open too long. Our server, who was also the bartender, assured me that it was a brand-new bottle that he had just opened, but he said that he would replace it if I didn't like it. I didn't like it, but kept it anyway. G had a taste and switched to Glenora Cabernet Sauvignon, which she liked. For our meals, G had a trio of bruschetta with different toppings: mushrooms, spinach, and artichokes, each with herbs and cheese. She said that the bruschetta toppings were all delicious and that the bread itself was excellent. I had a chicken souvlaki salad with lettuce, red onion, kalamata olives, baby tomatoes, and feta, with Aegean dressing and tzatziki served on the side, along with two slices of toasted pita. My meal was very good, too, and large enough that I took some home. We shared a second glass of Glenora Cab and had coffee. Our meal was very reasonably priced—about $32 before tax. Note that there is a patio facing Delaware Ave. for when the weather warms up, a gas fireplace for when it's cool, and plenty of free parking in the hotel's lot."
---
Bing's.
1952 Kensington Ave.
(between Concord Pl. & Mt. Vernon Rd., west of Harlem Rd., on the northern border of Cheektowaga),
Snyder (Town of Amherst).
839-5788.
[PFL, 11/7/13] says: "On Friday, Nov. 1, 2013, a party of four of us went to Bing's for dinner, particularly because of the fine review of their fish fry on your site (I wanted the fish fry). To start, I must say that the fish fry was excellent, very light despite a beer batter. It did not include the traditional accompaniments of rye bread, potato salad, or macaroni salad, but came with an ample portion of fries and coleslaw. No clam chowder available. F ordered soup and an appetizer of crab cakes. Our server, Cierra, told us that the cakes were about the size of the rim of our wine glasses. I was tempted to deviate from my fish-fry plan, but didn't trust our server, with good reason as it turned out: The cakes were about one third that size, and I would have been very disappointed and very hungry. Y had a veal dish that she really enjoyed, and R had a creative, artichoke-and-pasta dish, but she thought that the portion was more of an appetizer size rather than an entrée, and advised our server of this when we were leaving. So we had 2 dishes that were reasonably sized and 2 that were undersized. We all thought that the food was well prepared, and we enjoyed our meal. Cierra was very pleasant and attentive; she kept our water glasses filled and checked on us regularly. Our dinners averaged out to about $25 including tax, tip, and 2 portions of a very light cassata cake for desert. The only negative was that there were no towels in the dispenser in the one, small, unisex rest room. When I mentioned this to the hostess (with dripping wet hands), she told me that they were on top of the dispenser, which was high enough that I, a short guy, didn't notice without being directed. She then hit one of my pet peeves by telling me that it is not her job to take care of the towels in the washroom. I am so tired of hearing people tell me that something is not his or her job. At a restaurant, isn't it every employee's job to make the dining experience a pleasant one for all of their customers? Despite the tasty food, no better than a B– rating, but the fish was a B+ (better if you don't miss the additional, traditional side dishes)."

[BaS, 2/23/13] said: "Our friends had enjoyed dinner recently at Bing's, and asked us to try their fish fry with them on February 22, 2013. It appears that things are much improved since the last reviews. We were seated immediately in the side dining room. We shared appetizers: Sicilian Cigars, Stuffed Hot Peppers, and Italian wings. The wings were wonderful, plump, crispy, and nicely seasoned; the peppers were a little on the hot side but delicious. The owner recognized our friends from their last visit to the restaurant and came to our table to say hello; very nice. We all had the fish fry, which included a huge piece of fried fish, creamy coleslaw, and crispy fries. We will certainly be returning to Bing's for dinner."

[BMcWS, 9/10] said: "We went here recently, because we had a coupon. It's a small place. I found it interesting that the menu has a cover letter on the front of it from the owner, which changes weekly. Before our food came, the waitress brought some celery sticks in a little glass, with an olive-oil dip (the kind you dip bread in). This was unexpected and nice. Our salads were not great. They were small, and the house vinaigrette was very spicy—I could not eat mine. Some garlic cheese bread came out, and that was delicious. My husband had veal parmigiana, which he said was good. I had fettucine Alfredo, which I asked for with some broccoli on top. The broccoli was beyond al dente—practically raw. The Alfredo sauce was very thin and seemed to have no cheese in it. I had to ask for extra cheese twice. We appreciated that the waitress brought us a carafe of water, since that was all we were drinking. There wasn't much on the menu I would have tried. I don't think we will go back."

[KSc, 2/10] said: "My boyfriend and I went to Bing's on 2/13/10 for an early Valentine's dinner. That will be the first and only time we visit Bing's. The night started out with us waiting in the doorway for 15–20 mins. before a hostess even acknowledged us. She couldn't find our names, along with the 4 parties in front of us, on the reservation list. Apparently, her son took the reservations from the week and never marked them down in the book. Waiting customers walked about, because it seemed too disheveled. When we finally were able to be seated, the wait only grew longer from there. It was apparent that they were severely understaffed. How is that proper planning on Valentine's Day weekend? We waited for water, we waited for bread, our dinners took about 45 mins. to come out, and forget about getting a refill on our drinks. It was terrible! Everyone at surrounding tables were obviously complaining as well. The worst part is that the wait wasn't even worth it. The food was subpar at best. What a disappointing Valentine's dinner."

[StP, 1/10] said: "My wife and I, with another couple, had dinner at Bing's on New Year's Eve (12-31-2009). This place is a rather small restaurant, with a cozy, homey atmosphere. We all started with two appetizers to share, the 'famous' artichoke hearts and Italian cigars (sort of an Italian, cheese-stuffed eggroll). These were rather good, although at the $8 range, I thought a little pricey for the quantity and ingredients. Next came the salads, which were very good, with premium ingredients and with a nice presentation. The Caesar salad (dinner portion) was particularly good, with large anchovies upon request. After an excessive wait, the entrees came next. The New York strip was good but not spectacular. Lasagna Bolognese was the same. I had the Manicotti special, which was obviously homemade and very good. Overall, it was a good but not great dining experience, and I think a little pricey for the extras (drinks, appetizers, etc.)."

[KFr, 6/08] said: "My husband and I went there one evening to celebrate our anniversary. What a huge disappointment! We had reservations and were seated late. Our table was next to the bar, and it still took the server ten minutes to wait on us for our drink order. She then returned another ten minutes later with our drinks. We waited over 45 minutes for appetizers, which we simply walked out on. The restaurant wasn't even busy that evening, and it was clear the reputation of this retaurant was anything but upscale or professional. I hope it closes, because what should have been a night to remember in a happy way clearly became one we soon forget."

[PZT, 3/08] said: "My husband and I went to Bing's this past December for dinner. The service was very slow, the portions were small for the price, and the food was mediocre. I had a chicken dish; he had stuffed shells. The waitress never refilled our water glasses despite being asked twice, and when we ordered soda we received them in small rocks glasses filled to the brim with ice (very little soda). We couldn't help but notice that we received our meals before the people at the next table had even received their bread&151;and they had arrived before us. We had an Entertainment coupon, and, when we received the bill, it didn't appear that the discount had been applied. I mentioned it to our waitress, and she pointed out to me that she had seen the coupon, and that I had not looked at the back of our bill. When I did, I was shocked to find that we were charged $12 for 6 sodas. We had only ordered 4, and the only reason for that is that nobody ever brought us any more water. She did correct the bill, but I was still pretty annoyed. I wonder if we would have received "free refills" had we not had a coupon, since it was obvious that the drinks had been added to the back of the bill at the last minute. I waited for a few minutes, planning on asking to speak to the manager or owner, but we finally gave up & left when the waitress never came back. We won't be returning to Bing's."

[ALJ, 8/07] said: "We recently found a great restaurant—Bing's Restaurant & Catering—and have enjoyed two meals there over the past couple of months. The first time we ate here, 7/07, I enjoyed their house salad with a garlic vinaigrette, and my fiancé had the Caesar, which was a little heavy on the cheese but otherwise tasted good. We shared the risotto appetizer, which was phenomenal. I had a chicken scallopini entree, which is not on the menu but, upon request, was prepared for me and was very flavorful and served with linguini. My fiancé had their chicken parmesan and said it was the best he's had in Buffalo. They have a nice wine list, which we ordered from. The service was great—our waitress was very attentive and pleasant. We returned again 8/07 with my fiancé's parents and again had a wonderful meal. We started with house salads, which were very garlicky but nonetheless delicious. We shared two appetizers; one was a special baked polenta topped with marinara and artichoke hearts, which was very good, and the other was a fried calamari, which was tough and chewy. The entrees were again wonderful; both my fiancé and his father ordered the chicken parmesan; I had pasta primavera, which again was not on the menu, but the kitchen was happy to accommodate my request, and my entree came chock full of vegetables cooked to perfection atop linguini, with a chunky marinara sauce. My fiancé's mother had a penne dish with broccoli, spinach, and roasted red peppers in garlic and oil, which she enjoyed as well. We ordered drinks to start, and I have to say that Bing's martinis leave something to be desired—my chocolate martini was overly sweet and syrupy and had to be sent back. However, our waitress was very nice about it and, after having the bartender make another one for me, removed it from the bill and offered us a coupon at the end of the meal for a free entree when we returned, which we certainly will! Bing's really aims to please their customers! Additionally, this is the first Italian restaurant we've found in Buffalo where I actually like their red sauce. Being Italian myself, I am extremely picky about red sauces and usually stay away from them at restaurants, because I am usually disappointed. However, at Bing's, I can order whatever I want off the menu, knowing I will be pleased! We can't wait to go back this weekend! Note: Reservations recommended, especially on weekends, because the restaurant is fairly small and does not have a lot of tables."

[WHN, 8/07] said: "We've only been to Bing's twice. Several years ago, we sat at a table in the bar area, which was very quiet that night, and had an excellent meal. So we told some friends about Bing's and went there with them on Saturday night. We all had very good Caesar salads to start. For my entree, I had Osso Bucco, which was delicious, although I would have preferred that the accompanying risotto parmesan had been served on the side, instead of underneath the meat and broth, so the flavor was more distinct. My wife had veal Marsala, which she said was very good, and our friends had steaks, which they also said were very good. The only negative note was the high noise level in the main dining room, which made it nearly impossible to carry on a conversation. If you want a fairly quiet meal, I would recommend sitting in the bar area (and hoping it's not a busy night at the bar)."
---
Bistro Six-One.
61-63 Queen St.
(at Regent St.),
Old Town Niagara-on-the-Lake (Niagara Region), ON, CANADA.
1-905-468-2532.
[SR, 7/10] says: "While home for a visit, a friend and I went to Niagara-on-the-Lake for dinner at Bistro Six-One (Tuesday, 7/6/10). My friend had grilled calamari, which included both 'baby' squid tentacles and the longer tube rings, served with tomato and basil salsa, and a side salad. I tried some, and it was very good. I had bouillabaisse made with halibut, salmon, shrimp, mussels, and clams in a saffron-flavored broth, with vegetables. It was delicious. The service was good, and the prices were reasonable. While it's not as elegant as Hillebrand's or Inn on the Twenty, my two Niagara favorites, I would recommend Bistro Six-One."
---
Black and Blue Steak and Crab.
5493 Sheridan Dr.
(in Williamsville Place, between Essjay Rd. & International Dr.),
"Greater" Williamsville (Town of Amherst).
839-2525.
[3/10] Listed as one of 41 "Restaurants We Love" by Buffalo Spree magazine.

[1/08] Given 3½ (out of 4) stars by Janice Okun, former Buffalo News restaurant reviewer.

[KaB, 1/12/13] says: "We went to dinner at Black and Blue on a recent Friday night. We had reservations and were seated promptly. Immediately, our water glasses were filled, and bread was brought to the table. We ordered a nightly special of Buffalo calamari with spinach, for an appetizer. For dinner, my husband ordered their short ribs with onion rings and bleu-cheese mashed potatoes. I ordered a special of mahi mahi with red curry, cilantro rice, yogurt sauce, and wedges of pitas. The calamari appetizer was crispy, with a spicy kick; it was the perfect size for two people and just about as spicy as we would like. My husband's short ribs arrived with 4 very large onion rings and a generous amount of potatoes along side a huge, beef, short rib (bone included). Unfortunately, the food did not live up to the presentation. The onion rings were hot and crispy but seriously lacked seasoning. The potatoes and short ribs were lukewarm at best. The flavor of the potatoes and ribs were very good, but the temperature was really off. My mahi mahi was hot and spicy and exactly as described by our waiter. The large amount of rice was out of proportion with the fish, but overall a nice entree. Overall, the service was excellent, but we were slightly disappointed in my husband's entree. We would return to Black and Blue in the future."

[WHN] said:

[10/22/12] "No longer uses OpenTable.com, but does have its own online reservation system."

[4/11] "Five of us went to Black & Blue for Restaurant Week dinner on Sat., 4/2. Before dinner, I ordered a glass of 2009 Indaba unoaked chardonnay from South Africa's Western Cape. I had never tasted it before; it was a very nice, light wine. When I got home, I ordered a case from Premier's Delaware Ave. store—$6.30/bottle, with a 10% case discount. (I think it was $7/glass at B & B.) It will be a refreshing summertime wine. The entree choices were filet of sirloin or swordfish. We all chose filet of sirloin topped by a lobster butter sauce, with carmelized-onion mashed potatoes, and watercress, preceded by a small house salad. My brother-in-law never eats garlic or onions, but I saw that he cleaned his plate of the potatoes despite that, so he must have enjoyed them. The steaks were all cooked as ordered, and very tender. With our steaks, we had 2008 Two Hands Angels Share McLaren Vale shiraz. The dessert was almond cherry torte. With our coffee, we were presented with a complimentary post-dessert of chocolate truffles to share. It was an excellent meal, with excellent service. As noted by [CSS, 4/11], Restaurant Week has skipped to the 22nd century ($21.11 instead of $20.11)."

[6/10] "Last Saturday [5/25/10], we met friends for dinner at Black & Blue. After drinks and bread were served, our waiter told us the nightly specials, which included a soft-shell-crab appetizer and a filet topped by a jumbo, grilled shrimp. I can't resist soft-shell crab when it's in season, so I ordered that to start. It was lightly battered and deep fried, served with a sun-dried-tomato dipping sauce, over cheddar-cheese fries. The crab and the dipping sauce were excellent, but the cheese fries added one too many fried elements to the dish. They were good, but didn't really complement the crab. Our friend ordered a Caesar salad, and our wives had house salads, all described as very good. For main courses, our wives had the evening special, filet topped by shrimp, served over mashed potatoes. The potatoes were flavored with bleu cheese, which my wife had and loved, but the other woman asked for, and received, a substitute of garlic mashed potatoes. Both thought their meals were excellent. Her husband ordered seared scallops with a pomegranate glaze, served over vegetable risotto. He liked the scallops, but apparently didn't care for the risotto, as he left most of it. He also ordered a side of French fries, so probably didn't really want or need two starches. I've always wanted to try what Black & Blue describes as grilled, jumbo shrimp and andouille sausage with fried, cheddar-cheese grits, because I love traditional low-country shrimp and grits, and thought it sounded interesting. And since B & B makes a great she-crab soup, I thought they might also serve wonderful shrimp and grits. I told our server I had never heard of fried grits, and asked if he would recommend the dish. He said it was very spicy, but most people who had it liked it. So, that's what I ordered. The best shrimp and grits I've ever had were at a restaurant called S.N.O.B. (Slightly North of Broad) in Charleston, SC. There, the grits are creamy, cheesy, and very flavorful, with some, but not a huge amount of, sausage. Black & Blue's dish was nothing like it. It was served on two skewers with six shrimp and two large andouille sausages, split in half lengthwise. The cheese grits were deep fried and served like a slice of cake. The roasted garlic and tomato ragout was very good, however. It was not a bad entree, but there was way too much sausage for my taste (I left 3/4 of it). I also learned that I'm no fan of fried grits, and later found, on Google, that the way B & B served them is how fried grits are done in the south. So, theirs was the traditional preparation, so it wasn't the restaurant's fault that I didn't care for them. With dinner, we had a bottle of 2008 Two Hands Angels Share Shiraz from McLaren Vale, South Australia, priced at $40, about the same as at retail stores, an extremely reasonable price. It was very good. We finished the evening with coffee and complimentary chocolate truffles, but no dessert. Overall, it was a very good meal, with an excellent server, Pete. We will certainly return to Black & Blue, but I won't have the shrimp and grits again."

[3/10] "Our son took my wife, our visiting daughter, and me to Black and Blue on Monday, 3/15, to celebrate my wife's birthday. When we arrived, we learned that they had extended their restaurant-week offer for another day. The $20.10 specials were a house salad with white balsamic vinaigrette, a choice of filet of sirloin over garlic mashed potatoes with a sherry-tomato cream sauce or grilled salmon with a ginger glaze on a seared vegetable risotto cake, and cauliflower and spinach. Our daughter had the salmon, while the rest of us had the steaks. Both entrees were delicious. Dessert was banana cheese cake with a chocolate topping, which was also delicious. It was a fine meal with excellent service at a great price."

[1/10] "We met another couple for dinner at Black and Blue Friday night, 1/15. When we were seated, we were served cheese-encrusted croissants and multi-grain rolls, which, although not hot, were fresh and flavorful. I started with she-crab soup, which is exceptionally good here. We spent a few days in the Charleston, SC, area last fall, and I would say that Black and Blue's she-crab soup is as good as any I had in the low-country. Our wives had chop salads, with the house sweet-and-sour dressing with bleu cheese, and our other friend had a Caesar salad. The salads were very large (probably large enough for two people), and reported to be very good. From their extensive wine list, we had 2007 Simi Russian River Valley Chardonnay with our appetizers, and 2006 Two Hands Bella's Garden Barossa Valley Shiraz (rated 93 by Wine Spectator) to go with our main courses. Both were excellent, especially the Shiraz. We each had some cut of beef. The steaks were cooked perfectly, as ordered, and served with a choice of toppings. I chose Gorgonzola, my wife had red wine demi-glace, and our friends had bearnaise. One large side dish is included with each entree, so both couples ordered shoestring fries and baked asparagus to share. We skipped dessert, but we were given a plate of chocolate truffles, which were very good, along with our coffee. It was an excellent meal, with excellent service."

[9/09] "We met friends at Black & Blue on Friday night (9/25/09) for their 3-course 'Local Restaurant Week' special. The starter was a house salad of mixed greens with white balsamic vinaigrette dressing. For the main course, we all chose grilled top sirloin steak topped with lobster butter sauce, with a caramelized onion-potato cake. (Maple glazed salmon was the other entree choice.) The sirloin steaks were excellent—very tender, cooked perfectly, and a more than ample portion—and the sauce was delicious. The potatoes were very good, as well. A vegetable would have been a nice addition, and there are numerous choices on the 'sides' menu, but our friends didn't want any. The dessert was apple spice cake with a dollop of whipped cream. The service was good, but the 'helper' reversed the seating vs. serving pattern, so there had to be some swapping of medium steak for medium rare; not a big deal. There was a sign at the hostess's desk saying that Black & Blue will be extending their restaurant-week specials through Thursday, October 1."

[7/09] "On Sunday night, we dined at Black and Blue for the first time since our visit shortly after they opened a year and a half ago. The popovers and rolls were hot and fresh. Our son, daughter, and I started with she-crab soup, which was excellent, with sherry drizzled across it. It's more like low-country she-crab soup than Maryland (per the menu) crab soup, but perhaps they mean that the crab is from Maryland, not the soup recipe. Our daughter said it reminded her of she-crab soup served in Charleston when she lived there. I agree it's the best I've had outside of South Carolina. My wife had a chop salad, which was also delicious. It was large enough that she shared some of it with each of us. The sweet and sour dressing with bleu cheese was reminiscent of that served by David's Grille in Orchard Park, and toasted garbanzos added a flavorful, crunchy element. For entrees, my son and I had steaks. My strip steak, topped with truffle butter, was nicely cooked to medium rare, but his, also ordered medium rare, was more medium well. The horseradish cream sauce he ordered on the side made it palatable. My wife had king crab legs, served with lemon butter, which she said were excellent. She had the meat removed from the shells in the kitchen, which was nice. Our daughter had grilled trout with crab and avocado salad, topped by crispy tempura onions, and served over lemon risotto. She thought it was very good, but found the risotto to be overly lemony for her taste, but probably fine for people who enjoy more citrus flavor. Unlike our first visit, when we were overwhelmed by three orders of cheese fries, we ordered three different sides, included with the steak and crab entrees, to share. They were very good and more than enough for four people. Overall, the meal was very good, and the service was first rate, too."

[1/08] "My son took us to the new Black and Blue Steak and Crab restaurant for my birthday. It was Monday night, but the place was very busy, maybe as a result of Janice Okun's 3-1/2 star review last Saturday, January 5. The cheese-flavored rolls offered after we were seated were hot and very flavorful. For an appetizer, I had she-crab soup, which was excellent. Other appetizers ordered were crab cakes and an evening special of fried calamari with a chili/tomato sauce. Both were said to be very good, although my wife said her crab cakes (made with back-fin lump crab meat) are better. The steaks—one filet, the rest, rib steaks—were very good, cooked medium rare as ordered. The truffle butter and wine sauces were quite tasty. For sides, the server said the cheddar fries were delicious, so we all ordered them. They were good, but after a few fries, the cheddar flavor (sort of like on cheese-flavored popcorn) got to be a bit much. I would say that the included side dishes are large enough to share among two to four people, depending on how hungry they are, so suggest ordering different sides and sharing them, rather than getting all the same one. The service was excellent. There is a decent selection of wines by the glass, and a large by-the-bottle wine list. When visiting their website, use the Rochester link to check out the menu, as the Buffalo one is not online yet. But, note that the prices in Buffalo are $1 or so higher than indicated on the website."

[11/10] [MER], an out-of-town guest, her 11-year-old son, and I decided to eat here at the last minute on a Saturday evening (11/6/10). I began with a very good house salad (mesclun and cornbread croutons in a white balsamic vinaigrette, though the croutons tasted no differently from other croutons) and had the grilled trout over lemon risotto with crab and avocado salad and sage brown butter for my entree. The risotto was excellent, with a light lemony flavor, but the trout was tasteless. There was a ping-pong-sized green ball that, at first, I thought was some kind of buttery sauce, but I now suspect was the avocado; I had hoped it would add some flavor to the trout, but to no avail. There was also something that looked like Howard Johnson's classic, old dish of fried clams (or was it fried oysters?); I'm guessing that was the crab. Had I known it was fried, I would have ordered something else. [Note added after reading earlier reviews of this dish: Everyone else, it seems, thinks that the fried things were onions; perhaps, but that's not on the menu description, either in print or online. I also find it interesting that earlier reviews criticized the risotto as being too lemony and the trout as having more flavor than the risotto. Either they've changed the recipe a bit, or there's just no accounting for taste ;-)] The warm rolls, some with pretzel-dough crust, were good. [MER] had the tomato-mozzarella salad and a filet mignon with red-wine demiglaze on the side, accompanied by Garlicky Green Beans; she said it was heavenly. Our guest had a snapper special, which she enjoyed, and her son had the king crab legs, which he enjoyed. Service by "Kati H" and her assistants was exceptional: quietly and confidently professional. I'm willing to try it again, even though I was disappointed with my meal.

[SRu, 10/10] says: "This past Saturday [10/30/10] was the second time my husband and I attempted to dine at this establishment. We had a reservation but arrived a bit early. The hostess was on the phone with her head down and other ear covered. I figured it was due to the loud backround music but thought it odd she did not look up and smile to acknowledge that people were waiting for her. As we waited, a server stormed over to give her a nasty note about making sure the tables were set. Once again we were not acknowledged by the employee. So far, not a good impression. We were told our table would be ready 'around the time of our reservation'. No 'You may have a seat here or in the bar area, if you like', which is what I would expect to hear from a hostess. We went to the bar area to wait. My husband got a bartender's attention after several minutes of standing at the bar. He ordered a mixed drink for himself and a club soda for me. Evidently, the bartender took offence to my choice; she gave him a dirty look and asked 'A what?'. After waiting at the bar with my husband's empty glass being ignored, I suggested we walk out. My husbank said, 'You'd think they'd be nicer once you are seated at a table, to get a good tip'. No matter how good the food may have been, I would not have enjoyed my meal, due to the rude staff. There are too many good restaurants in the Western New York area to waste my time on rude service."

[MER, 9/10] said: "I had tomato and mozzarella on lettuce, with a creamy sauce that was amazing. I had filet mignon cooked to perfection, with a demiglaze that was wonderful. For dessert, I had apple crisp, which could have been hotter, but was very good anyway. Jared was one of the best servers I have ever had; he was pleasant, caring, and very attentive. Samantha was, as well. Thank you, Black and Blue, for a great dinner."

[KMe, 1/10] said: "My husband and I went to Black and Blue on Saturday [1/23/10] and had made reservations thru Open Table, which I love to use. It took over 5 minutes for our server to find us, and my husband was just about to go to the bar to get our drinks when he arrived. We knew we wanted the fresh oysters and the beef carpaccio, so we ordered them when we placed the wine order (2 glasses of cabernet). About 5 minutes later, another server brought the appetizers; however, we were still waiting for our wine. Our wine came shortly after—not a good start, and this was just an indication of the service for the rest of the night. My husband ordered the filet special, and I ordered the arctic char. Both were presented beautifully, but I need to remind myself that, whenever we dine here, I should just order the steak—they know what they are doing. The char was so-so, but the way he described it sounded much better than what I got. It was basically blackened and on some diced sweet potatoes and asparagus. In the end, we both got coffee, and I got the chocolate creme brulee. In the end, the service was lackluster, and it was extremely loud in the dining room—I found myself yelling during dinner! Total bill was $140, and that included 4 glasses of wine. I don't know if I will go back."

[DLM, 1/10] said: "During the holidays, our two friends and my husband and I were so pleased to have dined at this lovely Williamsville restaurant. Between the four of us, each and every appetizer, which consisted of shrimp and crab, was perfect. The wine was red, dry, and perfect, as our waiter suggested. I opted for the steak served medium well, along with our guests; we all had the steak. My husband and I each had the beefsteak tomato salad. Our salad with the huge tomatos were the best ever. Our guests had regular salads; they said they were yummy. No one had dessert. We all had coffee. Service was impeccable This Saturday, we will return with great expectations. Lobster for me on this visit. I recommend this restaurant highly and would hope most who read this would try Black and Blue and just judge for yourself. We understand waitresses who may reach for a fork, as someone stated earlier in your reviews [SC&PM, 2/08]; that is unfortunate, but really what can it harm? Several things can go wrong, but for the most part most of us can expect perfection, but really it is rare to find it to that degree. Enjoy this restaurant; it is a gem."

[DHe, 3/09] said: "We use your review site quite often and thought it would be nice to contribute. Thank you for providing the service! [You're welcome!] My wife and I recently visited Black and Blue Steak and Crab for the first time after hearing a few positive comments. Well, let us say that we're not surprised to see several mediocre/negative comments on this site. To begin, the atmosphere is outstanding, and the service we received was appropriate for a restaurant of this caliber. Our waiter (Brian), along with assistant (Alison), were each professional servers and maintained a perfect pace of delivery, water top-offs, etc. We each ordered the chop salad to start, which Jen loved, but I found to be a bit overpowered by the dressing and onions. For the main course, I ordered the filet mignon with a side of port-wine mashed potatoes. Jen ordered the New York Strip topped with crab, with a side of creamed spinach. My filet was perfect (as it should be at a steakhouse); however, the New York Strip was very much overdone. Jen had ordered medium and received well-done, so we grabbed Brian's attention and sent the steak back. The manager came over and apologized. This was followed by another steak being delivered that was extremely underdone (raw in the center to the point of being difficult to cut). Even your average chain restaurant can usually manage to hit "medium", but a so-called steakhouse can't manage the same after multiple attempts? In any event, the steak was returned, which obviously angered the chef. The same steak was re-broiled to medium but was now very dry due to being cut in several sections in the raw state. In addition, the black truffle butter must have remained on the plate when the steak was tossed into the broiler, because it was completely melted. This combination resulted in a dried-up steak with no complementary sauce. The manager did waive the cost of the steak, but we were still charged for the topping of crab! In contrast, the side dishes were outstanding. Overall, I would rate our experience as disappointing. We won't be returning."

[CDeL, 11/08] said: "My husband and I returned to Black and Blue on Saturday evening for the first time since celebrating our 35th wedding anniversary there in September. That night was so wonderful, and I've been telling my husband we simply must go back ever since. To our disappoinment, the waiter on our anniversary, Chris, we were informed, is no longer there. I was so looking forward to seeing him. Such a nice young man and so knowledgeable. He made wonderful suggestions and made us feel like we were special on our special night. Nonetheless, we once again had a truly enjoyable meal. Our previous visit had been on a weeknight and wasn't quite as crowded and noisy, but we sat tucked away in a cozy booth against the wall and felt very comfortable. We aren't normally creatures of habit, but we loved our meals from our anniversary so much that we ordered the exaxt same things right down to the dessert: an absolutely delicious banana cream pie made of caramelized bananas and custard with an Oreo-cookie crust. Not like any banana cream pie I've ever had before, but now the best I've had. To start, my husband ordered a sampler plate of oysters: 4 varieties. The oysters were accompanied by wasabi tobiko roe, a spicy cocktail sauce, and a pink peppercorn mignonette, and all were excellent. I had the crab cakes served with a lobster and corn cream sauce. They were out of this world. For his entree, my husband had the 8-ounce filet mignon prepared a perfect medium rare with the red wine demi-glace that Chris had raved about. He chose the grilled asparagus as his side dish and loved it. I, once again, ordered the pan-seared sea scallops brushed with a pomegranate glaze and served with a vegetable risotto. The risotto wasn't prepared as well this time (a little undercooked and firm) as the last, but still was very enjoyable. The pacing of the courses was perfect: not too fast, which allowed us to relax, enjoy ourselves, and digest a little to make room for the next course. We've had two very nice nights out at Black and Blue and recommend it highly."

[GOw, 8/08] said: "We went to the Black & Blue last night for dinner. I made 6:30 reservations; unfortunately, I got caught up in a combination of rush hour and pre-season Bills traffic and was late. No matter; my wife made it on time and explained, and they were able to accommodate us. This was our first time here, and we were impressed with the interior. Amazing fireplace; awesome bar with huge wine racks. Very upscale and modern. The place was slamming busy. 2-deep at the bar. We figured that they must be doing something right to be so busy on a week night. We were right. We had a good meal with professional service. I was a bit frazzled after the rush hour commute and required a cocktail quickly. That was the only downside to our meal. As is our usual, we had Beefeater martinis on the rocks with olives. The drinks were served in generous-sized glasses, but tasted weak and cost $8.50. This is higher than some of the other fine dining restaurants that we have been to. Oh well; we just had two, and that did the trick. We were quickly brought some rolls and water, and our server then came by to tell us about the specials. We really liked our server. She was pleasant, attentive, and willing to accommodate. Her accent intrigued us, and we were way off in thinking she was Eastern European when she was in fact from Quebec City. We went ahead and ordered an appetizer while we looked over the menu. The crab & lobster fondue came and was deadly good: sweet crab & Maine lobster baked in a parmigiano-reggiano sauce with caramelized leeks and buttered breadcrumbs, served with crispy pita chips and a mascarpone popover. The pita chips are soft, buttery, and warm: excellent. We ordered more. Talk about rich. I probably would not order this again, but only because there are lots of other interesting choices. The steaks are served with their signature rub of spices and your choice of house-made sauces: red wine demiglace, horseradish crème, Gorgonzola cream, b&b steak sauce, béarnaise, or black truffle butter. Jan went with the Gorgonzola and a 12 oz. rib-eye and enjoyed it. If anything, it was cooked just a shade past medium. I had the rest with eggs this morning. You also get your choice of one side. Jan chose the creamed spinach; she liked it, I wouldn't touch it if you paid me, too. I went with the paella. This was my first time ever ordering this dish. I enjoyed this very much. It is described as grilled lobster tail, split crab leg, scallops, chorizo, and chicken served over steamed saffron rice with peas and oven0dried tomatoes. Delicious. The lobster was a bit chintzy, but the crab made up for it. The scallops were grilled and very good. All was fresh and well cooked. The rice was the only thing I left. It was fine, but did not inspire me to stuff myself any further. We decided to forgo dessert and coffee. Our server did bring us 4 little chocolate truffles. Nice touch. The bill was $120 with tip. We would definitely go back."

[PMa, 6/08] said: "My friend and self tried B&B about two weeks ago and had a great evening. We enjoyed everything from appetizers to our glass of Port and the bittersweet chocolate after our meal. Drinks from the bar were watered down, but the food and service we received made up for that. I was so delighted by B&B that I chose to bring my parents there for their 58th anniversary dinner last night [6/16]. There were six of us in the dinner party. Upon arrival, we were escorted to the second level and seated. We all felt a little packed in, because the table is small and seating is a little awkward. We decided to make the best of it, and so we settled in as our waiter approached. He seemed like an amateur who was uncomfortable performing in his title role of waiter...ugh, we hoped the evening would perk up. The house salad I had so enjoyed the week or so before was just OK, with the cornbread croutons being soggy instead of crunchy. The salad "special" was not so special. Only one of the five appetizers we ordered is worth mentioning and that is the crab and lobster fondue served with fried pita and topped off by a lovely muffin made of mascarpone cheese. Unfortunately, our evening continued on a downward spiral from there. The waiter and entrees (steak special, fish special, bone-in filet, crab, and lobster) were nothing more than you would expect from a local diner. Presentation was nice, but the taste couldn't meet the expectation: mediocre to poor at best throughout our meal. For dessert, we ordered the banana cream pie, apple crisp, and molten chocolate cake. The pie was bland; the warm cinnamon apple crisp, which is described as "crisp served warm with a caramel sauce and vanilla bean ice cream", had barely any topping; the apples were hard enough to make you wonder if they were cooked at all; and the ice cream was lacking in size compared to the dessert itself. Highlight of the evening was the warm chocolate bomb cake shared by three people in our party. It was good enough to make a chocolate lover out of anyone. The consensus was 1 out of 5 stars."

[NMJ, 5/08] said: "Dined on May 28, 08. Reservations for two at 5:30, and was promptly seated. The atmosphere almost reminded me of a restaurant set in NYC. Upscale with casual fine-dining. Huge wine racks to the right as you walk in that sort of sections off the bar part of the restaurant. A cool, see-through "fireplace" to the left of what appeared to be a smaller scaled private banquet room. I felt the hostesses should've worn stockings and closed toed shoes and possibly a tasteful uniform. Last thing I'd like to see is a girl in mini-dress, pasty with unfinished toes as I'm being seated to a $100 meal. This sort of "cheapened" up the place. Even at T.G.I. Friday's the girls wear hosiery. Waitress was attentive and friendly. Fresh warm rolls served with butter were immediately served. The first round were a little stale and luke warm. Asked for more rolls, and they were warm and fresh. I probably could've just eaten those and been just as full. My mother and I ordered a Caesar salad, and we split it. I was not impressed. Was too "fishy", and not enough parm cheese or croutons. I ordered the 8oz filet with a side of garlic mashed potatoes. Served in an oval, hot, iron dish with handles. My steak was edible, but too overcooked. I asked for medium well (slight pink inside), and it was clearly well. I opted not to have the signature "rub" (seasoning). Instead, had the side of B&B steak sauce. Bland, to say the least. Any filet that isn't seasoned shouldn't taste any less. Honestly, it wasn't worth the $26. The garlic mashed potatoes were amazing ($5.95)! Nice helping. My mother also ordered the 8oz filet with a half lobster and side of garlic green beans. Her steak was also ordered medium well, and was brought out well done. For dessert, the sorbet was good. The waitress realized it was my birthday and gave me the chocolate lava cake, nicely decorated and topped with a single strawberry, on the house. This was fabulous. I would probably dine again, if someone I went with hasn't dined there before. The food presentation was nice. The staff were polite and pleasant. I'd order my steak differently next time, and possibly with the signature seasoning. Forgo the Caesar salad and opt for another appetizer instead. I'd probably also order the 12 oz filet, forgetting it is weighed prior to cooking. Total bill $106. This included one salad, two 8 oz filets, one-half lobster, three glasses of wine, diet Pepsi, lemon sorbet, and a complimentary chocolate lava cake. Actually a lot less expensive than anticipated."

[CP, 3/08] said: "Mostly negative review: I dined here 3/14/08 with 9 friends. First the positive: 7 of our party ordered steak. I believe all were filet; I heard no complaints and some positive comments. I personally feel a good tenderloin is one of the simplest meals to make, and make good. So, giving the restaurant credit for a good steak doesn't mean much in my book. Negative: A friend and I shared the "black and blue" salad described on the menu as baby spinach and bleu cheese in warm bacon shallot vinaigrette, topped with blackened seared tenderloin tips. Not only was there no bleu cheese to be found, but the tips, which I ordered medium rare, came out well done. No pink whatsoever. The dressing was incredibly salty, and the pieces of bacon did not look or taste like bacon. I actually couldn't identify what the crunchy salty bits were until I went back & looked at the menu again. It was absolutely not worth $14.00. For my entrée, I ordered tilapia over a crab couscous and garlic greens. Generally, I wouldn't order tilapia at a "fine dining" restaurant, but the description was enticing. Because it was a special, we weren't told the price. Even if it was $25.00, which it was, I thought the amount of crab served with it would make up for the very inexpensive fish. Wrong! I found the tiniest piece of crab in the cold (not even room-temp) couscous. Lastly, 2 girls at our table had the macaroni and cheese during their last visit. They raved about it and ordered it again. They both agreed it was very dry this time and couldn't finish it. Overall, I wouldn't recommend eating here."

[SC&PM, 2/08] say: "Thank you very much for your website. We refer to it regularly for new restaurant reviews as well as all other reviews. Here is our experience (very recent) from Black & Blue restaurant. (Monday, February 11th, 2008 8:20pm) I made reservations for my sister's birthday. We were there for a nice evening dinner celebration on her birthday. We were seated promptly after our 8.15pm reservation. We started with a bottle of German Weber Riesling. Bread and butter was brought to our table before the wine arrived. After 10 minutes, the waiter returned with our bottle (uncorked) of Riesling, only to have him place it on our table for him to return because he had to deliver another bottle of wine to the table behind us and to take orders at another table. We ordered the Grilled Trout, special of the day Beef Medallions with Portabello and Grilled Asparagus, Lump Jonah Crab, and the 20oz Porter House with Lump crab with Red wine demi-glaze served with a side of sweet potato dumplings. Before our entrees arrived, a waitress simply leaned in to us to retrieve our salad forks (seeing that none of us were having salad) without a mere "excuse me". We thought that was rather rude and unrefined, seeing that she simply reached across us to retrieve the fork. Our entrees arrived, and the Lump Jonah Crab as well as crab on the Porter house was fresh and delicious. The grilled trout served on a bed of lemon risotto topped with fried onions was not bad. The lemon risotto was rather bland, but the grilled flavors of the trout somewhat compensated for the unflavored risotto. The Beef Medallions were decent—the side of asparagus was nicely grilled, but the asparagus was rather old. Service for the rest of the evening went downhill from here. The waitress who reached in for the fork came back to refill our water glasses, clumsily hitting our plates loudly, and appeared to be in a rush to just clear whatever she could while we were in the midst of eating. The waiter who took our orders stopped by very shortly to check on us and moved to the table next to us to "chat". The same goes with the "clumsy" waitress, who came later to clear our plates. My sister, who ordered the Beef Medallions, had only managed to finish half her meal. As the waitress was clearing all our plates, my sister requested that her unfinished portion be packed up. Without asking or anything, the waitress simply stacked on our side plates onto her unfinished portion and cleared our table leaving our water glasses behind. We were in utter shock!! If the waitress had not heard my sister's request, she could have also inquired if the unfinished portion was to be packed up. Instead, she took it upon herself to just clear everything up. Again, the waitress cleared our table in such a fast and clumsy manner as if she was in a rush to get out of what she was doing. We asked for our check; it came some time later, and I left zero tip. I asked to speak to the manager and relayed to him our bad experience. Before I was done complaining of our service, he interrupted me to go retrieve our check. He returned with our check and with our waiter. Now I have the manager and waiter in front of me, and I had to repeat my complaints. The manager had me fill in a comment card. As I was filling the card, our waitress stormed up to confront us. She claimed she did not hear the request to pack up the unfinished portion of the meal. Offers from the manager, waiter, and waitress to recook the unfinished portion of meal was made, to which we declined. We were already on our way out the door, and there was no point waiting for the chefs to recook the discarded meal. The waitress was unapologetic over her actions and was very confrontational about what had happened. Another shocker was that we felt the manager could have handled the communication portion of this bit with his serving staff instead of having us explaining again and again what had gone wrong. We were assured that our complaints will reach management of Black & Blue, but I doubt that a small comment card coud have documented all that went wrong. I commented what I could on the few measly lines provided and hope that no one else will receive such bad experience as we did."

[ECB, 1/08] said: "My wife took me here for my birthday. The evening didn't start out well. With an 8pm reservation, we weren't seated until after 9pm, though they were very apologetic and treated us very well once we were in the dining room. My wife and I shared the Small Oyster Sampler, which was a variety of raw oysters with a number of sauces. Eschewing the condiments, we thoroughly enjoyed the oysters, vowing next time to get the large one. My Crab Cakes were delicate and succulent, melting in my mouth, with just the right amount of sauce, while my wife's She Crab Soup was rich and flavorful. My wife got the Porterhouse with Truffle Butter and Vidalia onion rings. The steak was fantastic, so much so that the sauce was a distraction, and she ended up not using it. The onion rings were fairly mediocre. I got the Lump Jonah Crab, which was luxurious and decadent. It came with drawn butter, garlic aioli, and a drizzle of spicy pepper sauce. I found the latter to be particularly nice. I got the Orzo "Mac and Cheese" that Janice Okun recommended, and it lived up to the praise. We were offered dessert for free, because of our wait, and enjoyed the Chocolate Creme Brulee and Banana Cream Pie with coffee. Overall, the food and service were wonderful and made up for the irritation of the long wait, which we were assured was uncharacteristic. We intend to visit again next month for my wife's birthday."

[KPa, 12/07] said: "Thanks again for your fantastic website. I utilize your it religiously, and it has been a while since I have sent in a review. That being said, I will give one good (Black and Blue) and one bad (800 Maple). Now let's get to a great restaurant: My wife and I went to Black and Blue for our Christmas Eve dinner, and we both thought it was fabulous. The atmosphere is very nice, and everything is aesthetically pleasing. We were greeted by a very friendly hostess and opted to sit right down at our table. It was not the most inexpensive restaurant I have ever eaten at, but the food was worth every penny. My wife ordered the Beefsteak Tomato w/ Mozz for her appetizer, and she loved it. She is picky about her salads, and she is still talking about that salad a week later. I had a shrimp cocktail that was very good, along with their pretzel rolls, which are delicious. They have a pretty impressive menu and a very extensive wine list. My wife ordered the Jonah Crab Entree ($26) with a side of asparagus (included). I ordered the 8 oz Filet ($25) with a side of Jonah Crab ($7) and their orzo Mac and Cheese (included). I also went with the red wine demiglace, which was out of this world. You can also order a 1/2 lobster tail with any meal, for $12, and a side of blue crab for $6. I suggest the Jonah crab, because it is very, very tasty. Both of our meals were phenomenal, and we can't wait to go back again. We are very psyched to have a restaurant like this right in Williamsville. Great ambience, good service, and great food. The only negative thing to say is that they served their red wine in white-wine glasses."

[KBr, 12/07] said: "It just opened. My husband and I went there for dinner this past Saturday (Dec. 22) and it is wonderful. Try it out."
---
Black Forest Adler.
• Facebook page
2447 Niagara Falls Blvd.
(between Forbes Ave. & S. Ellicott Creek Rd.),
West Amherst (Town of Amherst).
564-2447.
German.

[1/12] Given 3½ (out of 4) stars by Janice Okun, former Buffalo News restaurant reviewer.

[WHN] says:

[9/24/13] "We returned to Black Forest Adler on Saturday, Sept. 21, for our annual Oktoberfest meal with two other couples. Since we are not big beer drinkers, we were glad to see that they've added a few dry whites and reds to their wine list. To start, G had a German Pinot Grigio (a.k.a. Grauburgunder), while I had an Austrian Gruner Veltliner. Three of our friends had a dark German beer: Warsteiner Dunkel. I think that the other person, who likes sweeter wines, had a German Riesling. We shared some potato pancakes with sour cream and applesauce. For her main course, G ordered a Frankfurter platter, with sauerkraut and a 'German' salad. Another friend ordered a bratwurst sausage platter. Two others had pork jaeger schnitzel with mushroom gravy, but asked for sauerkraut and German potato salad instead of French fries and German salad, which were substituted. Another friend had Black Forest Cordon Bleu, a pork chop stuffed with Black Forest ham and Swiss cheese. I had pork Wiener schnitzel with French fries. The three wine drinkers switched to an Austrian red wine, Blauer Zweigelt, which we had not had before; it was quite good. G and I usually don't have dessert, but the dessert menu's 'Nutella' sundae—hazelnut ice cream with chocolate sauce, whipped cream, and chopped hazelnuts (but no Nutella) sounded too good to resist, so we shared an order. It was delicious. Since we had dessert and coffee, our bill was about $80, while the others were about $70 per couple. It should be noted that their website now requires a username and password to access, which I'm sure was done unintentionally."

[That may have been true at the time that WHN wrote this, but it seems to be more user friendly as of today (9/25/13):-)]

[10/1/13] Laura Braun from Black Forest Adler responds:

"Hi Bill—

"Thanks for all the positive comments about our restaurant. [On behalf of our reviewers, thanks for the kind words!] I don't know what's going on with our website; other people have told me about the 'sign in' request, but, when we try to fix it, we can't get that message to come up. Our apologies for the confusion. We'll keep working at it; I know our website needs some improvement.

"Also, about [WHN]'s Nutella Sundae—the Nutella is the chocolate hazelnut sauce. Was the dessert missing the sauce? If so, I apologize!"

And [WHN, 10/2/13] replies: "The 'no Nutella' comment was meant as a compliment. I've never had real Nutella from a jar, which, from the commercials, looks like a thick spread with the consistency of peanut butter. The chocolate sauce, prepared by Black Forest Adler with chopped hazelnuts, was delicious."

[10/14/12] "We, along with two other couples, had an Oktoberfest dinner at Black Forest Adler on Saturday, 10/13. To start, we had three orders of potato pancakes to share, with a choice of sour cream or apple sauce; they were crunchy on the outside and very good. G and I had 'German-style' salads with German potato and macaroni salads, corn, beans, cucumbers with dill, grated carrots, and croutons, topped by mixed greens tossed with a delicious, homemade dressing that tasted similar to a Caesar dressing. The addition of the potato and macaroni salads, corn, and beans sounded strange, but the taste was phenomenal. (Many entrees include the salad, but ours didn't.) For main courses, two of us had sauerbraten with spaetzle and red cabbage. Two had smoked pork chops with spaetzle and sauerkraut, which G thought was sweet. Another person had a sampler of three different kinds of sausages with sauerkraut. I'm not sure what the sixth person had, but everyone liked their meals. Of course, there was a large selection of German beers, including a number of Oktoberfest brews. The wine list is quite small, with mostly off-dry–to–sweet, German rieslings. (If the owners are reading this, I would suggest that they need to add some dryer German whites and more reds.) The service was efficient and friendly, with our server answering questions about the menu, which he obviously knew very well. After the meal, one of the owners came to our table to ask if we enjoyed everything; we told her we had. The portions were very generous, with some of us having enough leftovers to take home for Sunday dinner. With two beers or glasses of wine each, the cost per couple was just under $70, with tax but before the gratuity. Black Forest Adler will be on our list for future Oktoberfest celebrations."

[DFi, 2/12] said: "We went to the Black Forest Adler for my nephew's birthday. There were 8 of us, and we had a reservation on a Sunday night. We needed it; it was 2 days after the review in the Gusto, and it was very busy. They warned us that they were out of some menu items because they were so busy; even so, they had everything we ordered. Three of us had the Sauerbraten; it was delicious! My wife had the roast pork, which was also very good. Another person with us had the steak dish, and the sauce with it was amazing. The Spaetzle were done very nicely, too. We ended the meal with apple strudel with ice cream and whipped cream, and we all loved it. We will be back soon."

[NH, 2/12] said: "On February 2, we decided to try the new German restaurant, Black Forest Adler on Niagara Falls Blvd. Having been to Prosit! and being very, very disappointed, we were looking for something better. This is it! We walked in to traditional German music playing softly in the background and were seated immediately. The decor is nothing fancy, but very clean and bright: big wooden tables and chairs spaced so you weren't sitting right next to another party. The beer menu was great, with mostly German specialty beers (bottle only). Wine is also the only other alcohol offered at comparable pricing. We started out with a side order of potato pancakes, which were brought to the table hot, thin, and crispy, with applesauce: Very nicely cooked; however, I do prefer a hint of onion in mine—but these were great; three make up the side order. I ordered the Paprika Schnitzel with spaetzle, while my husband had the Sauerbraten with spaetzle and red cabbage. Both dishes also included a salad to start. Let me tell you about this salad: It was most unusual in that it had a scoop of German potato salad, a scoop of macaroni salad, fresh corn niblets, cucumber, carrots, croutons, and was topped with greens. It was enhanced with the nicest, mild, creamy dressing and absolutely delicious. The Paprika Schnitzel was very, very good. I usually have just regular Wienerschnitzel, but decided to branch out a bit. It was two very large pieces of veal pounded very thin and breaded, then topped with a paprika, red pepper gravy. Excellent choice. The sauerbraten was also two thick cuts of marinated beef and served with a snappy gravy, which is traditional: very, very tender, needing only a fork to cut it. The red cabbage was not as sour as we are used to, but had a nice, mild sourness to it. The spaetzle, of course, were to die for. The place was standing room only by the time we left at 6 P.M., so I'm sure they will be as big a success as I hope for. There aren't enough good German restaurants in this area. All in all, this trip was a huge success, and we will definitely be back. There are many German beers we haven't tried yet. All I can say is, 'Prosit beware!'"

[RAS, 12/11] says: "I visited the Black Forest Adler ('Adler' is German for 'eagle') a few days before Christmas. There was a good crowd; I'd say it was 80% full, and our waiter, who was one of only two servers, was a bit rushed, but very accommodating and pleasant. I am pleased to report that, finally, we have a restaurant in metro Buffalo which serves authentic German food. The menu is large and includes several schnitzels, sauerbraten, potato pancakes, spaetzle, sausages, and much more. I split a potato pancake appetizer with my friend. We both loved the hot, crisp, shredded cakes served with applesauce or sour cream. I opted for the pork Cordon bleu, a double schnitzel really, stuffed with smoked Black Forest ham and cheese, then breaded and fried, served with spaetzle; they were perfect. My companion's Wiener schnitzel was also perfect. This is hearty fare, but we both raved about the included salad (of all things). It was romaine lettuce, shredded carrots, cucumber, kidney beans, corn, German potato salad, croutons, and a creamy dressing; the salad was absolutely delicious. We were too full to try the desserts, which include in-house-made Black Forest cake, apple strudel, and Linzer torte. My desire to try other items, such as the liver dumpling and goulash soups, is certain to bring me back to the Adler repeatedly. Entrees range from $13.95 to $18.95. I saw no seafood on the menu, and there was only one vegetarian offering: cheese spaetzle with salad. By the way, the atmosphere is very pleasant, and the restaurant is very clean; my only minor disappointment was that there was no draft beer, but I found a nice, bottled, dark, wheat beer."
---
Black Forest Inn.
255 King Street E.
(between Wellington & John Sts. N.),
City of Hamilton, ON, CANADA.
1-905-528-3538.
[BL, 12/06] says: "We highly recommend this German restaurant with its comfortable European atmosphere and well-flavored foods. Detailed web site includes recipes. We have been going to the Black Forest over the years whenever we drive to Hamilton. Reservations are not needed. We were there Friday afternoon and enjoyed two of their favorites, Vienna Schnitzel (Wiener Schnitzel) with spaetzle, and Roast Pork with Potatoes and Sauerkraut. Pork is in a wonderful gravy. Good flavor to the kraut. Choose German potato salad, home fries, or rice for spaetzle. Soup or salad accompany both meals. (Salad includes delicious carrots and cucumbers. House dressing is creamy herb.) The portion of Wiener Schnitzel is very large. Only recommendation would be slightly smaller size and add red cabbage similar to how Scharf's Schiller Park does it. There are no potato pancakes (husband's favorite), but the menu is extensive with German favorites. We have never been disappointed. You can practice your German with the owners. With a beer and soda for drinks and two desserts (hazeltorte and apple strudel), our meal was $38 (32.60USD) before taxes; $43.75 (37.50USD) with tax. Afterwards, we walked across the street to Denninger's to explore all their worldly foods. It is similar to Premier Liquor Food/Gift store on Delaware. Parking is on street or in public lots and metered but will accept US coins ($1.00 = 2 hours of parking)."
---
Black Iron Bystro.
• Facebook page
3648 South Park Ave.
(south of E. Frontier Dr. & Willet Rd.,
north of Linwood Ave. & Lake Ave.),
Village of Blasdell (Town of Hamburg).
240-9830.
Listed as one of the 5 best new restaurants in 2014 by Donnie Burtless, Buffalo Eats

One of Andrew Z. Galarneau's (Buffalo News food editor) 10 most remarkable new restaurants for 2014.

[4/8/15] Soon to have a new chef, formerly from Tabree.

[WHN] said:

[3/28/15] "Friday night (3/27/15), we returned to Black Iron Bystro with friends. Since they only take reservations for groups of 6 or more, we arrived early and had no problem getting a table, but, by the time we left, the restaurant was packed, and people were parking across the street instead of in the parking lot. We were glad to see a much larger group of diners than on our previous visit. The chef and restaurant have gotten a lot of positive PR lately from Buffalo Rising and as a competitor in Nickel City Chef's annual cook-off, which may account for the increase; that and the food! We ordered a bottle of Rodano Tuscan Red, and, for starters, G and I shared a beet salad with red and yellow beets, greens, and goat cheese, with balsamic vinaigrette. Our friends shared an order of escargot, an evening special. For our main courses, G had seared scallops with white bean hummus and spinach, which she said was excellent. Two of us had baked salmon with a mustard crust, served over spinach, with roasted potatoes and onions, which was excellent. The fourth member of our group had a cheeseburger with house-made chips. For dessert, G and I shared apple crisp. It was good, but wasn't particularly crisp, more like crumb cake or bread pudding. With wine and French-press coffee, the bill for G and me was just over $90 after tax, but before tip. An interesting side note: For credit-card charges, Black Iron Bystro uses an iPad-like device to slide the card, add a gratuity, sign on the screen, and get your choice of a printed receipt, emailed receipt, or no receipt. I'm pretty sure that our cheeseburger-eating friend didn't love Black Iron Bystro, but three of us did, and G and I will be back, as soon as we can get to all the other great new restaurants that have opened recently or are about to open."

[12/20/14] "A few weeks ago, Andrew Galarneau reviewed Black Iron Bystro in Gusto, [ranked only 7/10—Ed.] and it sounded different enough and good enough to try, so we went for dinner on Friday night, 12/19. They only take reservations for parties of six or more, so we went a little earlier than usual and had no problem getting a table. We ordered a bottle of Sangiovese from Tuscany, from their extremely limited (two reds and two whites) wine list; the wine was very good. We shared a salad of mixed greens, with pecans, dried cranberries, and crumbled bleu cheese, with squash vinaigrette. There were two scallop dishes, one on the specials menu, which had kimchi as an ingredient. G had the seared scallops from the regular menu, accompanied by spinach and black-eyed peas, with onions and tomatoes. I had an evening special of duck breast topped with sour cherries, with a side of rutabaga au gratin. The duck was perfectly cooked to medium rare, and the rutabaga was unusual but very good. Black Iron Bystro is very small, but nicely decorated, with, perhaps, eight tables, plus seats at the bar facing the kitchen. The food and service were very good. Our dinner, with wine and NYSST, but before the tip, was about $85."
---
The Black Market Food Truck.
Various locations in Erie County.
481-0127.
---
The Black Sheep Restaurant & Bar.
• Facebook page
367 Connecticut St.
(south/west of 14th St.,
north/east of Normal Ave.),
West Side (City of Buffalo).
884-1100.
Online reservations available via OpenTable.com.

Same management as the former Bistro Europa.

[2/15] Given 4.2 (out of 5 "Review" points) by Jeff Biesinger in Buffalo Spree.

[1/15/15] Given 8 (out of 10) points by Andrew Z. Galarneau, Buffalo News food editor.

Listed as one of the 5 best new restaurants in 2014 by Donnie Burtless, Buffalo Eats

One of Andrew Z. Galarneau's (Buffalo News food editor) 10 most remarkable new restaurants for 2014.

[9/29/14] Listed as one of the "10 Essential Places to Eat in WNY" by Donnie Burtless, Buffalo Eats

[WHN] says:


[8/24/15] "Sunday afternoon, we went to a gospel brunch in the beer garden at Hydraulic Hearth, with music by a band called Miller and the Other Sinners. A pig roast, with sides of 'Southern Soul Food' was provided by The Black Sheep. Two different barbecue sauces were available for the pork. Sides included potato salad, corn on the cob, collard greens, baked beans, and corn bread. Beer, wine, other alcoholic and nonalcoholic beverages, and coffee were provided by Hydraulic Hearth and their Community Beer Works. I'm not at all familiar with gospel music, but the bluesy sound of the band was fun, and the food was very good. I'm sure that they won't schedule it again this year, because summer is almost over, but hope they do it again next summer. I think that they will, because two time slots were both sold out."


[7/8/15] "We returned to The Black Sheep for the second time in less than a week, so that I could try their fried belly clams. Delicious! They brought back memories of Cape Cod. (OK; I know that the menu says that they're from Maine, but close enough, and still New England.) G had roasted beets, served over whipped feta, with borage blossoms (which were also served with my chicken last Friday). We'll be back to try more soon."

[7/4/15] "We returned to The Black Sheep for dinner with friends on Saturday night. We were seated in their outdoor patio, which is very nicely done, with umbrellas over some tables, a colorful mural on the side wall, and a grassy area with newly planted trees on the other side. Although they weren't need on this warm July night, there are also heaters. We ordered a bottle of Spanish Granacha, while our friends chose a French Chardonnay. Our server, Kelly, answered our questions about the menu, and asked if we wanted bread. We did, and were served a basket with three kinds: Russian black bread, sourdough, and a light brown bread, with olive oil and herb-flavored lardo. Both couples shared gem lettuce salads, with radishes, avocado, croutons, and lentil vinaigrette. The salads were delicious and were more than large enough for two people. For our main courses, G and the other woman both had chicken breasts, with carrots, radishes, and other root vegetables, plus a grain on the side. It looked like quinoa, but G said that it was not. We should have asked Kelly, but didn't. I had 'French fried' chicken, much like Southern fried chicken, consisting of a drumstick and thigh, with béarnaise sauce, served over roesti potatoes. Our other friend had beef, pork, and veal ragu over pappardelle, basically bolognese. Kelly said that the chef described it as mostly pork, and quite salty, but our friend thought that it was delicious, and ate every speck of it. For dessert, G and I shared their fabulous sticky toffee pudding, with date cake and whipped cream, Our friends shared a chocolatey dessert with chocolate and butterscotch pudding, with chocolate biscotti-like cookies on the side. They loved their dessert, but had a taste of G's sticky toffee pudding, and said that they would order that next time. It was a great dinner, with excellent service by Kelly and her helpers."

[3/22/15] "Saturday night, we went back to The Black Sheep for dinner. I ordered a bottle of 2013 Barsao Garnacha ($29) from Aragon, Spain. We were served two varieties of bread, with garlicky lardo and EVOO. Before ordering, we asked our server, Sean, a few questions about menu items that we didn't understand. To start, I ordered an anchovy pintxos ($3) with piquillo peppers and malvarosa cheese, on toast. We shared a house salad ($10) with mixed greens, root vegetables, purple potatoes, and what was described as egg baluchon (cooked between soft boiled and hard boiled), tossed with a light, herb vinaigrette. For her main course, G ordered chicken breast ($23) from the specials menu, which was served with emmer wheat, perhaps better known as farro, with root vegetables, celery-root puree, and cooked greens, probably Swiss chard. I had read several reviews describing the smoked pork chop as wonderful, so I was only mildly disappointed when Sean reported that they were out of whole red snapper, another dish on the specials list. So, I had the smoked pork chop ($33), with apple-rosemary puree (not to be confused with apple sauce), served over a potato pancake, and also with sautéed Swiss chard. Our dinner was exceptional, but the pièce de résistance was dessert. The couple at the next table had what looked like a wonderful dessert, so we asked Sean what they had had. It was their 'signature' sticky toffee pudding ($7), made with date cake, a generous dollop of whipped cream, and, of course, warm sticky toffee. It's a must-have dessert. We ended the evening with a 3-cup Chemex of decaf ($3). It was an excellent dinner, with fine service. One slight negative was that G was seated on a wooden bench, and I was seated in a chair with a very soft-cushioned seat, so, while I sank down, she was elevated. That won't stop us from returning. The Black Sheep well deserves the high ratings received in Gusto and Buffalo Spree. We're looking forward to nice weather when their patio opens."

[10/19/14] "Friday night, 10/17, G and I had dinner at The Black Sheep for the first time. We ordered a bottle of 2012 The Show California Cabernet, while we looked over an extensive list of nightly specials as well as the regular menu. We were served three kinds of house-baked bread, along with garlicky whipped lardo and EVOO. Although the lardo is undoubtedly not the healthiest choice, it was very tasty, thanks to the garlic. We started with a shared house salad of mixed greens, plum tomatoes, purple potatoes, carrots, and other assorted veggies, with a very light, but flavorful, dressing. There were several dishes on the menu that I hadn't heard of, and asked our server to explain: veal cosimino, which is veal meatloaf; shrimp fideo, which is paella made with toasted pasta instead of rice. There were also three rabbit dishes on the menu: lasagna, pot au feu, and chicken fried. It's unusual to find one rabbit dish on a menu, let alone three, so I had to order the rabbit pot au feu. It was delicious, with a variety of vegetables and potatoes, along with a thick slice of pork belly in a flavorful broth. G ordered the veal cosimino, accompanied by duck-fat roasted potatoes, and spinach and kale. She thought that the potatoes could have been more flavorful and that the meatloaf was drier than she expected, but thought the dryness was probably because veal has less fat content than beef. We were too full for dessert, and took home a box of leftovers. Service was excellent. With a $29 bottle of wine, and NYSST, but before the tip, our dinner was just under $90. (There is a nice-looking patio behind the restaurant, which, of course, wasn't open, but we're already looking forward to sitting outside next summer.)"

[MPe, 11/29/14] said: "At the last minute, we decided to dine in downtown Buffalo and booked 9 P.M. reservations at Black Sheep when two other restaurants we had hoped to experience were booked: lucky for us. Quite simply, it was among the most magnificent dining experiences I've ever had, and, for any patron who has an appreciation for quality food prepared with the skill and execution worthy of Top Chef, please run (don't walk) to Black Sheep and taste for yourselves. Located on Connecticut Street in what can only be called a modest locale, I was immediately inspired when I walked in the front door. It was rustic but modern, laid back but refined, and packed wall to wall with people who had already discovered what was I was about to: that, without qualifications, Black Sheep ranks among Buffalo's best restaurants, period. The menu is creative, and the emphasis on small plates enables one to try several options. Unsure as to which of the brilliantly creative dishes to try, we asked our server, who revealed an intimate and thorough knowledge of every dish. He steered us to the belly clams, humbly served with salt-and-vinegar fries and lemon wheels, all fried and served together wrapped in a cloth basket. Who would have thought that two self-admitted food snobs could be so thoroughly impressed with a fried basket? The clams were deliciously briny and fresh, contrasted brilliantly by deep-fried, edible lemon wheels. We were off to a good start. He also suggested some simple pasta dishes, but we elected for the more complex potato gnocchi with squash, parmesan reggiano, and gorgonzola fonduta. My wife and I moaned in delight at every bite (I wish I was kidding). Wow. Nothing could top our first two plates, especially a meager ham steak with creamed collards and a fried egg, or so we thought. The ham steak dish was a total game-changer. I will forever hold all other ham dishes to the standard set by the chef at Black Sheep, and it is not a stretch to say that it is in my top three dishes ever served. Yes, it was that good. Similar to pork belly with its rich, juicy layer of fat and tender meat, it was a textual delight. The creamed collard greens that accompanied it were the perfect accent to the house-made ham steak, which was flavored perfectly, not too salty and not too smoky (I didn't know that ham dishes could be so delicately balanced until I ate it here). The fried egg on top brought it all together. I eagerly await the next time that I am able to dine in the downtown area, and, without question, will return to Black Sheep for an encore. Bravo, chef Steve Gedra: a standing ovation."

[MPMa, 9/4/14] said: "We made last-minute reservations and were seated at one of the 3 or so tables that are across from the bar. As can be expected, with the close proximity of the very busy bar, it was a lively area to sit for dinner, but it did not detract from our dining experience. I believe that there is a quieter, more traditional, seating area in a separate area towards the back of the establishment, but I didn't observe it first-hand. Similar to the restaurant concept at Bistro Europa, our waiter informed us that all of the produce and proteins are sourced from local farms and that the standard menu will change seasonally to stay in line with the availability of ingredients from the local sources. Many of the menu items will also specify the farm that the main ingredient is from. There were also interesting menu items written on the chalkboard across from the bar, which were identified as the daily, bar-snack specials, but we didn't notice that list until after we had ordered. With all of the tempting choices, we had trouble settling on just one small plate to eat as an appetizer, so we decided to share 3 small plates from the standard menu: the potato gnocchi, the pork belly, and the peach caprese. The peaches in the peach caprese were slightly cooked, which accentuated the sweetness of the fruit and also softened the texture. The waiter informed us that the mozzarella was house-made. The gnocchi were tender and coated, but not drenched, in the gorgonzola cream sauce, while the small dollops of pistachio pesto, which is found in some traditional Sicilian pasta recipes, represented tiny green jewels of goodness, and the whole, salted pistachios that decorated the plate brought it all together. When ranking them, we agreed that the pork belly was the favorite, by just a slight margin. You have the pork belly, which is essentially a thick slab of pan-fried bacon, then add in the watermelon for sweet and the jalapeno for heat—how can you go wrong? Next time, we will embark on a new adventure by ordering different small plates that didn't make the cut this time (topping the list is the black scallop, which the waiter described as a very large scallop marinated in squid ink, then accompanied with the other items listed on the menu). We ordered large plates for our main dinner entrée: the confit chicken breast for me, and the jerked chicken leg and thigh for my guest. The confit chicken breast was so tender that I could cut through it with the side of my fork. The bed of heirloom grains and green beans were cooked al dente, so they offered a good crunch against the tenderness of the chicken. It was a perfect plate pairing. The jerk chicken leg/thigh also drew equally rave reviews. Dinner includes bread service, which was comprised of 2 slices each of three types of fresh bread, accompanied by EVOO and pickled pork lard, which can be concisely described as spreadable bacon, but that doesn't do it justice: certainly not healthy, but worth the calories—a thin spread is all that you need to grasp the full-bodied flavor that it imparts to the bread. My only other experience with lard as a bread topping was in Germany, so it was nice to see this for the first time in Buffalo. Quite frankly, the bread is so fresh that you almost hate to add anything to it. Be aware that ordering extra bread will equate to a $4 upcharge. The freshness of the ingredients was evident in the end result; the seasoning was spot on. The yogurt panna cotta was the perfect dessert—pleasantly sweet and not as dense as traditional panna cotta. Total bill for 3 small plates, two large plates, extra bread, a dessert, and a bottle of mineral water was about $100 before tax and tip."

[KBl, 9/2/14] said: "Had been eagerly anticipating this one for a while, & I can sum it up in one word: Wow. This chef really knows what he is doing. At the risk of sounding like a food snob, this is not 'typical' food for Buffalo— more like what you would find in Toronto, for example. The following dishes were tried and enjoyed: peach caprese salad, Maine belly clams with salt-&-vinegar fries, black scallops (squid ink coloring), potato gnocchi with pistachios, a fish plate with cured & smoked fishes (this one was really an excellent surprise), jerk chicken with 'dirty' rice. There are also quite a few pork dishes (I believe that the chef is known for pork items), which we didn't try, but the menu really satisfies all tastes. Finished with their justifiably famous, sticky toffee pudding and a very good blueberry crisp—one very minor complaint is that it could have had more of the 'crisp' component. Bill came to approx. $65/head, with mixed drinks, wine, & tip. Plan on returning soon!"
---
Black Swan Lounge.
153 Elmwood Ave.
(south of North St.,
north of Allen St.),
Allentown/Elmwood Village red section (City of Buffalo).
248-2092.
Online reservations available via OpenTable.com.
In the former location of Cozumel Grill & Tequila Bar.

[DA, 4/6/15] says: "We are vegan, so called on Friday, April 3rd, and asked if they could accommodate vegans. They said yes, but recommended we reserve ahead and with a seating no earlier than 7 P.M. to ensure they produce absolutely clean vegan (setting aside clean prep areas and tools). So we made reservations for Saturday at 7 P.M. On Saturday morning, we invited two carnivore/omnivores to join us, and a call confirmed that the Black Swan could accommodate our party of 4. We arrived and parked in the lot directly in front of the restaurant. We were greeted outside by a doorman who opened the door for us, and were immediately greeted by a very friendly hostess. We were conveyed to our table, a booth near the kitchen. I don't want to spoil anything with respect the décor, but I will say that they paid attention to every detail, and you would not know that you were in the site of the old Cozumel. Our server was friendly, knowledgeable, and professional. We ordered some of their speciality cocktails, all of which we considered 'perfect', and we all concluded that their 'Seven of Nine' cocktail was a must for any visit. We were presented with a bowl of crisp, salted, squash chips as we considered our menu choices—you need to let these dissolve in your mouth for full effect—and they are awesome! The vegans enjoyed vegan versions of amazing dishes: Butter Lettuce Salad, Charred Edamame, 2 orders of Black Mission Figs (5 stars), Ancient Grains 'Risotto', Cauliflower CousCous (5 stars), and Vegetable Tajine (5 stars)—all divine! Our omnivore/carnivore companions had the Rabbit & Waffle (5 stars). The chef came out for a brief visit—very friendly and personable fellow! We all concluded that this was one of the best dining experiences we have ever had—definitely recommend it for a meal and/or cocktails where carnivores, omnivores, and vegans can all have a very satisfying evening out!"

[WHN, 3/26/15] said: "Wednesday night, we went to the new Black Swan Lounge for a light dinner. It's in the building that once housed Cozumel but has been vacant for several years. The new owner was the co-founder of Vera Pizzeria; his wife is co-owner. When we arrived, we were able to park in their lot in front of the building. We were greeted at the door by, I believe, Black Swan's manager, who showed us to our table in the dining room. We ordered a couple of glasses of wine, and were served a bowl of crisp, salted, squash chips, drizzled with honey, which our server said were in lieu of bread; they were delicious. The menu consists mostly of small plates, with a few large plates. G wasn't terribly hungry, so she ordered cauliflower cous-cous, with raisins and squash seeds, with a sauce that may have been sumac and mint. I had a butter-lettuce salad with sliced baby tomatoes and crumbled bleu cheese, tossed with sherry vinaigrette. I also had fried oysters, served over frisee tossed in what our server described as jalapeño remoulade, with shallot marmalade on the side. The food was very good, and the service was excellent. Cost with wine and tax, but before gratuity, was just over $55. We were told that when nice weather comes, they will have two patios between the building and the parking lot. We're looking forward to spring and summer."
---
Blackthorn Restaurant and Pub.
2134 Seneca St.
(between Indian Church & Mineral Springs Rds.),
South Buffalo (City of Buffalo).
825-9327.
[MTC, 2/12] says: "This is another review of a run-of-the-mill fish fry enjoyed at Blackthorn Restaurant and Pub, where a group of ten dined on Friday night [2/24/12]. We were seated upstairs along with ~20 other guests who shared a single server. Our server was responsible for drinks, taking orders, busing tables, and every other facet of our dining experience. To say the service was slow is less than an understatement. Our meal, which consisted of soups and 80% fish fries, lasted from 6–9 P.M. I do not blame the slow service on our waiter—but rather management at the Blackthorn. I started with a cup of the New England clam chowder, which was pretty tasty; the clams were prevalent throughout the dish, and the potatoes were tender and chunky. The fish fry was ordered with a side of coleslaw and tater tots. The tater tots were the best part about the meal: They were about six times the size of a traditional tater tot and featured jalapeno and cheddar cheese; the exterior was crunchy while the middle was moist and flavorful, with the jalapeno being the headliner. The fish fry was lightly battered and fried. It wasn't great; it wasn't bad; it just was a run-of-the-mill fish fry that one could find anywhere in WNY. The coleslaw was subpar, but it did appear to be made in house, which is a plus. The only prevalent flavor was mayonnaise, which is nothing to get excited over. The meal also came with tuna salad. I do not enjoy tuna salad, so I will not be reviewing it—just an FYI. At the end of the meal, another member of the staff talked to our table (I believe the manager) and told us about their encounter with Guy Ferrari and Diners, Drive-ins, and Dives. She was friendly, and apologized for the delays that evening. Everyone at the table seemed content that they at least acknowledged the poor service. I wouldn't consider Blackthorn a destination, but it is a decent option if you are in the neighborhood. I would recommend going on an off night."

[JJa] said:

[5/11] "Disclaimer: In a previous life, I worked at the Early Times Tavern, this establishment's previous incarnation. I still know some of the staff, though the server who came to the table is of the next generation. The Blackthorn has a great selection of draught beers, and I started with a nice cold Smihwick's. Friend ordered a glass of house wine. The stuffed cabbage and corned-beef rolls on the menu under apps got our attention, and we agreed to test drive them. We were both thinking Irish golumbki, the Polish-style, stuffed cabbage, but we got delicious, egg-roll-style rolls with said filling and a nice, sweet-spicy, mustard sauce to gild the lily. A great start that went really well with the cold beer. My friend ordered the Triple D Platter, perfect for those who can't make up their mind on the many menu selections. The platter contains each item that was featured on The Food Network's Diners, Drive-Ins and Dives after a Guy Fieri visit: a mini portion of the Irish Beer Soup, a mini crab cake, a mini beef on weck, and tater tots. I ordered a classic Reuben, which also came with tater tots. I have never been a fan of the Ore-Ida version, but these tater tots rocked! They are made from scratch, in house, and the big, plump tots are filled with shredded potatoes, cheddar cheese, and a hint of jalapeno. I have had the crab cakes, available as an entrée, many times, and, when my friend commented how good they were, I could only agree. Both beef sandwiches were juicy and tender. We shared a slice of carrot cake for dessert. It was just OK, and I'm not saying that because 25 years ago I used to make the totally-made-from-scratch-with-cream-cheese-frosting-and-TLC-carrot-cake that the regulars raved about, LOL! The Blackthorn is one of those neighborhood restaurants that Buffalo is famous for and other cities wish to have. Friendly service, great beer selection, good food, reasonable prices. It's worth a drive, just a few blocks from Mercy Hospital and on the way to Coca-Cola Field from the east."

[3/08] "I'll start by confessing that 25 yrs. ago I worked at the Early Times Tavern, the previous incarnation of The Blackthorn Pub; some of the current employees are friends; and I have a certain sentimental attachment to the spot. But I had not been here for quite a while. Small parking lot adjacent to the building is often full, but plenty of parking in lots across the street. The owners have just laid the base for an outdoor patio that rocked on St. Patty's Day and should be a hot spot this summer! As in any good pub, the owners and waitstaff present smiling friendly faces (I was even offered my old job back!). A nice variety of draft beers, and they make a great Manhattan, compete with "sidecar", so it's almost like 2 for 1. Since it was Friday, I opted for a traditional fish fry, as did my companion. Crunchy beer-batter (breaded and Cajun-broiled are other options), fish hanging off the plate, surrounded by crispy French fries, homemade cole slaw and macaroni salad. A personal disappointment was that the bread was not rye, but I quibble. Evening specials included more sophisticated swordfish and salmon entrees. Of course, wings and sandwiches are also on the menu. Bottom line: friendly service, good food and drink, and a soon-to-be-opened outdoor patio."

[DAR, 2/09] said: "Visiting my college kids at UB on Feb 7, 2009, and decided on Blackthorn for a late lunch. Seated promptly—not busy and wanted to order entrees, but told that entrees are not served till after 3pm. I considered corned beef sandwich or roasted bologna sandwich, and asked server for advice, which he indicated that the corned beef is fresh vs. the bologna, and corned beef is a favorite. Ordered the corned beef, and I got small slices of rye bread with thinly sliced, dry corned beef. Hardly enough meat for one sandwich and dried out to boot, while the description said "piled high"! This is a supposed favorite [in March], and yet for me it was the puniest corned-beef sandwich I had at a pub. It would probably be acceptable at Friendly's and cost a lot less. Wife ordered Rippers Wrap, and she judged it acceptable but nothing more. Kid ordered Kev's favorite, and I can only assume Kev is on a diet because again small portions. Son got an open-faced roast beef with a good amount of beef, but the beef was bland. Service was slow, but they told us after we had ordered and waited for 20 minutes that a large party was being served upstairs. Did not charge for drinks due to the slow service. Overall, the food was disappointing, and I do not plan on returning."

[HPK, 4/08] said: "I visit this restaurant often; always great food at a good price. Really friendly people. For those who think a local pub may not have a large choice of foods—wrong. Salads, sandwiches, clams, hot food. I highly suggest this place."

Reviews from more than 10 years ago:

[DCa, 1/05] said: "Buffalo has many, many wonderful restaurants, and I am determined to try them all! The Blackthorn Restaurant and Pub was recommended by a co-worker. The beer and cheese soup is delicious. They also have a wonderful fish fry. It gets very busy and noisy on a Friday night, so be prepared to wait if you don't have reservations. I have been there on several occasions now, and they are very consistent...and the servers are very friendly and knowledgable. I highly recommend it for a casual dining experience at reasonable prices. Dinner for two, including soup, drinks, and appetizer, usually runs us about $50.00."

[MEL, 6/98] said: "It is probably about as close to a `nice' restaraunt as South Buffalo has (dinner entrees around $10). It's a mix of generic American food and a few Irish specialties. I had a beer and cheese soup that was quite tasty, and some rather ordinary french fries."
---
Blue Lantern Lounge.
6120 Seneca St.
(at Northrup Rd., between Transit Rd. & N. Davis Rd., near the West Seneca border, east of East Seneca (in the Town of West Seneca), southwest of Spring Brook Station, & northwest of Spring Brook (both in the Town of Elma)),
Town of Elma.
652-2583 (= 652-BLUE).
[12/21/12] Given 8 (out of 10) points by Andrew Z. Galarneau, Buffalo News food editor.

[WHN, 9/29/12] says: "We had dinner at the Blue Lantern for the first time on Friday, 9/28. I asked if we could taste the 2008 Gnarly Head Lodi 'Authentic Red', a blend of zinfandel, merlot, cabernet sauvignon, and petite sirah, before ordering a bottle. Our server brought us a small glass, and we ordered a bottle ($30). G started with a small, house salad of mixed greens, diced pears, and granola, with balsamic vinaigrette. I though granola sounded like a strange addition, but our server said it wasn't sweet, and G liked it. I had a Caesar salad with anchovies, which were $1.50 extra but a very generous portion. My salad was very good, too, as was the fresh bread. G had asked our server what their most popular dish was, and was told sauteed scallops, with a risotto of parmesan, peas, and onions. One of the daily specials was blackened swordfish, so I asked how that was, and was told two of her customers had just had it and thought it was delicious. I ordered the swordfish, with roasted red potatoes, and grilled asparagus. G's scallop dish also included grilled asparagus. Both our meals were excellent. With the bottle of wine and salads, which were around $6 each, our meal was a little under $100 before tip. Service was excellent, too. We were seated next to a table with two toddlers, and there was a rather loud group in the next dining room, so Blue Lantern was somewhat noisy on this occasion, but the food and service more than offset the negatives. We will return."
---
Blue Monk.
727 Elmwood Ave.
(north of W. Ferry St.),
Elmwood Village green section (City of Buffalo).
882-6665
Owned by the same family that owns (in whole or in part) Brennan's Bowery Bar & Restaurant, Cole's, and Liberty Hound.

[JLe, 11/22/13] says: "The menu was interesting; the food wasn't. Reuben with very dry bread. Fish and chips: The fish was scary mushy. The fries were good, but, then again, the fries are good at McDonald's. Wasn't worth the money."

[WHN, 2/12] said: "G and I met another couple for dinner at Blue Monk on Wednesday, 2/8. I'm not much of a beer drinker and know very little about Belgian beers, or any beer, for that matter. Our server asked what we liked, so I said a medium strength, amber, Trappist ale; G said a type of Blue Moon; and the other couple told him what they liked. The others asked for a taste of what our server would recommend for them, too. G didn't like the first one, but did like the second. With drinks settled, we ordered dinner—two of us ordered mussels, with different broths and ingredients, with a very large serving of crusty, French bread. One ordered a bleu cheeseburger. G ordered a pear-and-mixed-greens salad with crumbled bleu cheese and candied pecans. I also ordered duck frites with garlic aioli and black-truffle ketchup sauces, which I shared with G. (Blue Monk offers a choice of two sauces from among 6 or 8 on their menu.) We all enjoyed the food and beer, and the service was very good."

[KaB] said:

[1/12] "We went to Blue Monk for our second visit on 1/28/12. This visit, we joined 2 other couples at the restaurant's busiest time and found some issues. We were seated after only a 15–20 minute wait. Our server was very prompt and helpful when it came to the beer selections. We ordered a mix of dinner items from the regular menu and the nightly specials. Two of us ordered the dinner special of turbo with a lobster sauce; unfortunately for me, I could not see the entire description on the printed blackboard and did not realize it came with chunks of sausage. While the Turbo was very good, I did not enjoy the combination; the other person who ordered it was fine with the flavors. The Carbonnade Flamande, Duck Reuben, and Steak Frites were all enjoyed by our friends. My husband's dinner special of Hanger Steak was ordered medium rare; when it was delivered, our waiter said, 'If that is too rare, let me know'. It was raw! It was obvious that the server knew the meat was undercooked but chose to serve it anyhow to keep the service in sync by table. It was also apparent when it was returned that the meat had been thrown back into a pan or microwave and cooked a little more. Everyone enjoyed the variety of beers, but they were pricey. Overall, dinner for 6 people without tax or tip came to $200. It is hard to say whether we would return to Blue Monk after this experience, because there are so many other great restaurants to eat in Buffalo and to entertain guests."

[11/11] "We went to Blue Monk for an early dinner after shopping along Elmwood Avenue last Saturday afternoon [11/5/11]. We were promptly seated, and our waitress was very helpful in picking out drinks from their extensive, tri-fold, double-sided, beer menu. My husband was very happy with his choice of a dark lager from California; I chose a Bacon Vodka Bloody Mary. Who knew they made bacon vodka? The Bloody Mary was spicy and delicious, especially after the ice melted a bit. We started with a roasted pear salad with walnuts and bleu cheese. The salad was generous enough to share; it was very fresh and lightly dressed with a sweet dressing. I ordered the braised short rib sandwich on a torpedo roll, fresh horseradish, New York white cheddar, and caramelized onions; it came with Monk Chips, which were in-house fried potato chips. My husband ordered the steak with the Duck Frites, along with a garlic and sea-salt dipping sauce. Our entrees were very generous, and the Frites were exceptional. They were updating the menu specials on their blackboard for the dinner menu while we watched, and we were very excited to see the added entrées that we could potentially enjoy at our next visit. Overall, our entire experience was great, and we would recommend to anyone."

[KKi, 12/11] said: "My husband and I recently visited the Blue Monk on Elmwood Ave. and absolutely loved it! We were looking for a place with a relaxed atmosphere, great drinks, and food, and the Blue Monk definitely delivered. We stopped in on a Saturday night, around 7:30, and waited about 20 minutes for a table. That gave us time to have a drink at the bar. Bar was crowded, but service was good. I love the decor, and there was great music playing in the background (old Eric Clapton, Allman Brothers). My husband loves Belgian beer, so he was in heaven and had a very hard time deciding on his first beer. We had one of their beers on tap (great) and then were taken to our table. The food was so good! We started with a salad that had grilled pears, crumbly bleu cheese, dried cherries, and walnuts; it was so good! We also tried the duck-fat fries that the Blue Monk has become known for. They did not disappoint! Delicious. For dinner, I had an entree off the specials menu: grilled striped bass with a warm potato salad; it was fantastic. Great flavors. My husband had the sausage plate off the regular menu: German sausage with a cheesy, potato-casserole-type of side dish. It was rich and delicious, and he loved it. We tried some different beers before leaving. Server was very helpful in answering questions about the beer menu. Place was great; can't wait to take some friends there."

[BMcWS, 5/11] said: "On a Saturday in May, we enjoyed the food at this bar with tables tucked upstairs, but there were some service issues. We started with the 'blue balls'—meatballs with bleu cheese. Unfortunately, we were not brought this dish—instead, some kind of fried seafood dish was presented to us. Our server then brought the correct dish and told us to keep the mistake— which was nice, with fried shrimp and calamari and thin onion rings. The meatballs were good—a bit strong for me, but the husband enjoyed them. We got an order of the homemade potato chips, which come with two dips of your choice. These were fabulous, and the choices for dips were really interesting; I highly recommend this. We also had a salad, which was fine. For the main course, I got the beef stew. It was amazing—rich, deep, warm, and filling. It came with fabulous egg noodles that may have been homemade. Once it came, that is. I was first presented with a sandwich, which was not what I ordered. That was taken back, and my food was delayed, while others at the table got their orders. Others at the table enjoyed the Reuben and a short-rib sandwich. The beef stew (when it finally came) was the standout and worth going back for. There are no desserts available. The server apologized for the mistakes in service. It's a bit loud when the bar is full, and kind of dark and crowded in the dining area, but we would eat here again."

[AMB, 10/10] said: "Thursday night [10/28/10], we tried the Blue Monk for dinner. The decor is interesting—lots of old signs and posters, bar area by the door, and a seating area up a short flight of stairs in the back. The bar area was very crowded (6:30ish on a Thursday) when we arrived, and all the tables in the seating area were full—we were happy to be able to grab some bar stools for the wait (about 30 min, which is what we were told). Very, very large selection of beers (mostly Belgian, though I am not an expert on this). Those my husband ordered for us were excellent. The menu is varied and interesting—a selection of soups and appetizers (from which we selected great French fries, which came with a choice of two dipping sauces; the soup special, which was a delicious cream of spinach & asparagus; a combination plate of crispy fried onion rings; calamari—very tender; and olives; and a wedge salad—all were terrific); mussels prepared several different ways; some sandwiches (we ordered a duck Reuben, a prime-rib sandwich, and a grilled cheese—which came with the most delicious bacon on it). Also, you could choose a 'table sized' mac and cheese, or Belgian beef stew (we ordered the latter). (For four of us, four appetizers and four entrees was more than enough food, but we wanted to try different things—we came home with 4nleftover boxes). All the food was excellent; service was very friendly—a great new spot. Note that this is not a quiet restaurant—the dining area overlooks the bar, and at times it was hard to hear the conversation. But that is part of the atmosphere."
---
The Blue Wall.
2720 Seneca St.
(just south of the 400 Aurora Expy & the Winchester neighborhood, between the I-90 Thruway & Harlem Rd., west of Ebenezer and Gardenville),
Town of West Seneca.
822-2205.
[AJT, 1/09] says: "Another Buffalo (OK, West Seneca) ginmill with a good Friday haddock fish fry. There are two batters available, and I always select "beer battered". In fact, I don't even know what they call the other batter. It's served with French fries, coleslaw, potato salad, and a side of rye bread and butter. The batter and the time in the fryer have been consistent. It's crunchy on the outside and moist inside. Portions are adequate. There is a remarkable "twofer" deal on Fridays. Two fish fry dinners for $11.50! The catch is that you have to order a drink or a beer. This requirement should pose no problem for most, unless you are related to Carrie Nation. The dining area is in a back room, with seating for about 30. It is possible to eat at the bar, but the room gets rather crowded. There are rarely waits for booths or tables, but I suspect that I may have blown that now. Service is prompt, accurate, and friendly. The waitresses earn their tips. While there are a couple large-screen TVs in the dining area, they are usually off or muted. There's a small parking lot right next to the building, so the odds of finding a convenient spot are pretty good. The rest of the menu is limited. I've tried their burgers, which were large, had decent meat, and were cooked to order. There's also a few other "twofer" specials, which depend on the day of the week. In short, good comfort food, cheap. Two stars."
---
BlueFire Bar & Grill.
1340 Millersport Hwy.
(in the Buffalo Marriott Niagara, south of Maple Rd., near the UB North Campus in Amherst),
North Bailey (Town of Amherst).
689-6900 x 228.
[AMB, 11/11/13] says: "We recently ate at the BlueFire Grill at the Marriott near North Campus. We had cozy enough seats in the bar area near the 'blue fire'. We ordered burgers, thinking that they were a good bet at a bar/grill. However, I was disappointed—my burger was tasteless, a bit mushy (the right color pink, but it still didn't seem cooked), was obviously purchased pre-formed, and had no discernible cooking marks: It didn't seem browned or grilled or anything. The highpoint of the dinner was the portion of tater tots. (I know: not very adult, but they were fun for a change.) But that isn't enough to bring me back—I think that, if you can't get a decent burger at a bar calling itself a grill, I would hesitate to order anything there."
---
Bob & John's La Hacienda.
1545 Hertel Ave.
(just west of Parkside Ave.),
North Buffalo (City of Buffalo).
836-5411.
Same management as The Wellington Pub

[5/12] We had pizza and wings here for the first time, after my son's lacrosse game. It was nice sitting outdoors on Hertel on a warm, sunny, early evening. The pizza was good, not great; ditto for the wings, which could have been crispier. I'd come back, but I wouldn't go out of my way.

[LCo, 7/07] says: "Bob & John's is a casual restaurant that offers American and Italian cuisine; it's a great place to eat if you just want a quick, simple, and relatively inexpensive meal. On Tuesdays, they have all-you-can-eat spaghetti for $2.25 after 4 p.m. It's a great deal even if it's not the most mind-blowing plate of pasta with marinara sauce that you've ever had. I recently tried the portabella sub, which is sliced portabella mushrooms and red peppers, sautéed in oil that is seasoned with balsamic vinegar and Italian spices and served on a 12" toasted sub roll. I'm not sure what comes on the sub, but I had it without any cheese or mayo (the menu says that these are standard on the subs) and added shredded lettuce and tomato. Overall, the sub tasted great, and at about $5 I would definitely order it again."

Review from more than 10 years ago:

[MEL, 2/98] says: "Pizza and pasta place; good, but uneven. Loved their pepperoni, but thought their specialty pizzas (e.g., white pizza) were drab."
---
"Bocce" pizzerias.
There are two different places calling themselves "Bocce" pizzerias, each claiming to be the "original". (A college roommate of mine from Buffalo—nearly a half-century ago :-)—considered the Bailey Ave. location to be the real original.) Because I very much doubt that anyone in Buffalo other than their owners differentiates between them, because they use the same logo, and because they tend to change their names from time to time (see WHN's review, which refers to a (former?) "Dino's Bocce Club"), I am listing them all together. For more details on the various Bocces, see: Andriatch, Bruce (2012), "Bocce's on Bailey Never Fails to Deliver", Buffalo News (30 October).
[Dino's] Bocce Club Pizza
1614 Hopkins Rd.
(in Hopkins Sq. Plaza, south of Dodge Rd., between East Amherst & the UB North Campus),
"Greater" Williamsville (Town of Amherst).
689-2345.
4174 Bailey Ave.
(between Main St. & Sheridan Dr., north of the UB South Campus on Main St.)
Eggertsville (Town of Amherst).
833-1344.
Frank's Bocce's Pizza
8214 Transit Rd.
(in Lowe's Plaza, north of Maple Rd.),
"Greater" Williamsville (Town of Amherst).
689-6662.
Review of Frank's Bocce's on Transit Rd.:

[WHN, 1/06] says: "Apparently the owners of the 'original' Bocce Club on Bailey Ave., now on Transit Rd., are not connected to the other locations that [used to] go by the name Dino's Bocce Club. The Transit Road location was recommended by friends. We've now had their pizzas several times, and they have been consistently quite good; better than the Bailey or Hopkins locations with (almost) the same name."
---
Bogey's Grillhouse.
4 Windward Dr.
(in the Casablanca Winery Inn, between the QEW & Winston Rd.),
Town of Grimsby (Niagara Region), ON, CANADA.
1-905-309-7171; toll free: 1-877-446-574.
[WHN, 5/07] says: "Based on the recommendation of friends, we had lunch at this casual restaurant in a hotel off the QEW. The sandwiches—my wife had a chicken Caesar wrap, and I had smoked turkey with jalapeno cheese and spicy mayonnaise on ciabatta bread—were fine, but the house Chardonnay and Merlot from nearby Kittling Ridge Winery both had a strange taste, unlike any Chardonnay or Merlot we've had. In fairness, our friends stayed overnight and may have eaten in their Casablanca Steak & Seafood restaurant, which is only open for dinner; and they do have other wines that are probably better. Nevertheless, once was more than enough for us."
---
[

] Bollywood Bistro.
UB Commons (520 Lee Entrance),
UB North Campus (Town of Amherst).
Indian cuisine.

[MEP, 11/09 says: "I get takeout from here at least once a week. It's a little more expensive than your standard fare from [other campus dining places such as] Bert's or Putnam's, but the quality is more than worth it. I usually get a 2-item combo of dal makhni (lentils in a sort of tangy sauce) and kofta masala (turkey meatballs in curry sauce). The food comes served with a fair amount of basmati rice and a large piece of naan (both help offset the spiciness of the food!). Their 2-item combos are $6.99 + tax, and they also have some à la carte entrees you can order if you wish. The service there is always quick and friendly. Also, they always have some sort of Indian music video playing, which can be both annoying and amusing at the same time. Overall, a great place to expand your culinary horizons!"

[AMSo, 2/09] said: "K. and I happened to discover the Bollywood Bistro on Saturday, when we hoped to get some Korean food @ UB. Initially, we weren't planning to stay there, but we are both happy that we did! We both got the chana masala (chickpea dish) and a cauliflower & potato dish, served with basmati rice and naan. The food was aromatic & delicious, and the portions were more than enough. The decorations are cheerful, and the view of the lake was great. We'll definitely be back (and we aren't even UB students any more)! I would list this under vegan/vegetarian, because there are several options."

One of 2 new restaurants at the Commons (the other is Oh Bento) with a great view of Lake LaSalle. I've been here twice [4/08], and each time had a very good meal. The food is served cafeteria/food-court style, and you can get two dishes with rice and a beverage for around $8 and change. A welcome addition to campus cuisine.

[ECB, 4/08] concurred: "I was excited to discover that they'd added a couple new restaurants to the Commons while I wasn't paying attention. A huge fan of Indian food, I had to give Bollywood a try. I was cautiously optimistic but prepared to be disappointed. Turns out, I was pleasantly surprised. The food wasn't bad at all. I had rice, aloo biryani, aloo gobi, and roti, and all were quite serviceable. My companion tried the palak paneer, which she spoke well of. All in all, an excellent option on campus."
---
[

] Bonefish Grill.
1247 Niagara Falls Blvd.
(in Boulevard Mall, south of Maple Rd.),
North Bailey (Town of Amherst).
833-6106.
Part of the chain, with a name and logo guaranteed to turn off fish-haters and even some fish-lovers.

Bill says:

[8/14/13] Five of us had dinner at Bonefish on a Wednesday evening. We shared two appetizers—Thai coconut shrimp and edamame—which were delicious. For main courses, we had longfin talapia with maple salsa; chicken Marsala with a salad of summer tomatoes, feta, basil, and balsamic vinaigrette; Chilean sea bass with "pan Asian" sauce and garlic whipped potatoes; rainbow trout with lemon butter and a side of cold quinoa with edamame, red pepper, cucumber, tomatoes, and lemon juice (essentially a version of tabbouleh); and our granddaughter had plain pasta with butter (and vanilla ice cream for dessert). All meals came with succotash, though MER opted for steamed asparagus instead. Everyone seemed pleased with their meals; my trout was excellent. With drinks and tax, before tip, the bill averaged a bit over $29/person.

[2/12] I did, indeed, persuade my family (MER, SLD, our 6-year-old granddaughter) and an out-of-town visitor to return to Bonefish after a couple of other (closer) restaurants that we had considered turned out not to be available; so, once again, Bonefish was an accommodating second choice, but one that we were quite happy with, and I'm promoting it to 1 star. We were there on Superbowl Sunday, at about 5:30 P.M. The place was nearly empty, and there were a few glitches: They were out of the coconut Thai shrimp, and their capuccino machine was broken. But food and service were excellent. For appetizers, we shared the Wagyu-beef-and-ginger dumplings (again) and an order of edamame; both were excellent. MER, SLD, and our friend ordered Caesar salads, which they liked. I had an evening special: Antarctic Butterfish Monaco, grilled with sauteed spinach, feta, and artichoke hearts, in a lemon-basil butter sauce, accompanied by the evening's vegetable (for all entrees) of sauteed garbanzo beans and spinach in a marinara sauce, and, as my choice of a side, garlic mashed potatoes; it was exquisite, and perfectly proportioned (I hate large portions of food; of course, butterfish (a.k.a. "escolar") is not supposed to be served in portions larger than 6 ounces, assuming, of course, that this "Antarctic butterfish" was really escolar and not, say, Hawaiian butterfish, which is, I've been told, a different animal)—in any case, as I said, it was exquisite. MER had the Kobe burger. SLD had a Baja fish taco, which she loved. Our friend had the Pecan Parmesan Rainbow Trout with artichokes, basil, and lemon butter, which she thought was good enough (and a large enough portion) to take home. The only dining companion not happy with her meal was our very picky-eater granddaughter, who was unhappy with her penne pasta (not on the children's menu, but offered to us by our server when we asked if we could have plain pasta)— she was unhappy, not because it was bad, but because it had been ordered with butter, instead of dry :-) She did like the bread and the fries, however! (There was one other disappointment: no chocolate milk, only regular milk.) And she did like dessert: a large brownie with ice cream and whipped cream. My key lime pie was OK, but a bit on the too-gelled side. Dinner for 5 (including the children's meal), without wine or tax, and before tip, came to just under $125, or just under $25/person.

[3/11] Despite what I said about its name, [MER], our 15-year-old son, and I, together with [LDS] and her family—9 in all, including one child needing a highchair—ate here for the first time on Saturday, 3/19/11, starting at around 5:30 P.M. We were "refugees" from Olive Garden (2-hour wait) and Friday's (at the Boulevard Mall—a 1-hour wait). Bonefish sat us right away. I won't describe everything that eveyone had, because there were too many of us to keep track, but the short version is that we all enjoyed our meals. The menu has a wide variety of informal and formal dishes with a mix-and-match set-up for sides and sauces; the entrees include about a half-dozen, "formal", non-seafood dishes, which is fortunate, because I was the only one in our party who ate fish! We began by sharing appetizers of coconut shrimp and Wagyu-beef-and-ginger dumplings; I didn't try the shrimp (I'm not overly fond of coconut), though the others liked them a lot, but I thought the dumplings were very tasty. I had the Snake River Rainbow Trout with a lemon-butter sauce, accompanied (as all entrees were) with a chickpea-tomato-spinach side; for my optional side, I chose French green beans. The trout was good (not great—perhaps a bit overcooked—but good); the sides were excellent. [MER] said that her filet mignon was very good (but not great). My grandchildren had mac and cheese, which they seemed to like. Other entrees included chicken marsala and a Wagyu burger with delicious, hot, homemade, potato chips. For dessert, one grandchild had a brownie with ice cream, large enough to share with everyone, and [LDS] was surprised with a complimentary creme brulee for her birthday. Service was excellent, with a waitress helped by at least two assistants, though a bit slow. All in all, my fish-hating friends found it a good place to eat, and fish-loving me liked it, too. I hope I can persuade them to return!
[DGB, 3/11] says: "Next time you're at Bonefish, I cannot recommend highly enough the Bang Bang Shrimp appetizer, large enough for 2. If you're the adventurous type, you also need to try the Ahi Tuna Sashimi—single or double order—which is perfectly seared-yet-blue in the center. A grown-up night out for us is 2 seats at the bar (very friendly bartenders), those 2 appetizers, and a bottle of crisp white. Enjoy!"
[KaB] said:
[2/11] "We went to Bonefish Grill this week for a quick dinner. We ordered Bang Bang Shrimp as an appetizer. They were spicy, crisp, and plentiful. We decided to share the evening special of Huge Wild Shrimp Pad Thai. The shrimp were certainly large, but the flavorings were off from the traditional Pad Thai we have had from other restaurants. There was a very strong acidic flavor that underlined the sauce and that was not appealing. It tasted like too much lime juice was added. We were disappointed, but we usually have very good food at Bonefish, so we won't hesitate to go there again."

[12/10] "We went to Bonefish Grill on 12/5 for dinner. For a Sunday night, it was very busy, but the service was excellent. We decided to skip the appetizers, because their portions are generous. I ordered the Oscar Sea Bass Special, which was sea bass covered with crab and asparagus. They were serving spaghetti squash as their side. I chose green beans as another side. While the sea bass was excellently cooked and very tasty, the spaghetti squash stole the show. It was prepared simply, but it had a nice bite to it that I have never achieved cooking at home. There was enough of the entree to take home for lunch the next day. Our daughter ordered the Spinach Bacon Gorgonzola Norwegian Salmon, which was topped with sautéed spinach, crispy bacon, and creamy Gorgonzola cheese. She enjoyed it and was also able to take enough home for lunch. My husband had the Lobster Thermidor Dorado, which was mahi-mahi topped with lobster, lump crab, and a cream sauce, with jasmine rice and the spaghetti squash. It originally came with mashed potatoes, but potatoes and fish are something that he does not like. Anyhow, it was a very good dish with a couple of good-sized chunks of lobster. We did not have room for dessert after such an excellent meal. Overall, for the three of us, dinner came to $75 before tip."
[LHu, 6/09] said: "Negative Review: I had dinner at a Bonefish Grill in Panama City, FL, last September, and it was very good, so a friend and I decided to try the BFG at Boulevard Mall last night (June 17th, 2009). I made reservations for 7:00, and we were greeted and seated upon arrival. The restaurant looks pleasant, it's loud, the booth was comfortable. Our waitress was prompt; she took drink orders, brought four small slices of a blah warm bread that is "made in house", with a saucer of herbed olive oil. She took our dinner orders; I requested two selections of side order vegetables—green beans and then a mixed vegetable medley, one in place of the daily special, succotash. The dinners were served; the mixed vegetables were cold and raw, and they were supposed to be cooked: Several pieces of the broccoli had brown, rotten spots on it, and the others were yellow; the carrot stick had a black rotted end; the peppers were raw; the green beans were cold and were as hard and tough as a bean off the vine. The Grilled Cedar Plank Arctic Charr "special" I ordered was soft and "gushy", with a slimy, thick, fat-covered skin on the bottom it; it was drenched in a tasteless, herbed butter sauce; the fish was less than a quarter inch thick, probably about two ounces of edible fish, and the price was $26. When I've ordered Arctic Charr before, it was a firm fish with substance and flavor similar to salmon; this was tasteless mush. My friend had Tilapia and was served two very small pieces of dry fish, four, barely-cooked, gray-green colored, cigar-sized asparagus spears (extra 50-cent charge for asparagus), a very small scoop of bland, barely warm, au gratin potatoes, and that was $22.50. I explained the problems to the waitress, and she brought out a new dish of green beans that were microwaved to burned, shriveled sticks with the comment "Maybe you'll like these better". The manager came over, and I told her what the problems were; she asked if I wanted anything else. I asked for a Caesar salad. The "Caesar salad" I was served was comprised of the yellow hearts of romaine with a great deal of white stems, no dark leafy greens; it was engulfed in a very dry, Parmesan-type of finely ground cheese—like the stuff that comes out of the green can—so much cheese that the salad was inedible. It was bizarre and the worst restaurant meal I've had in a very long time. I talked to my friend this morning, and she ended up getting stomach problems when she got home last night. The manager was professional, but the problems are in the kitchen; no rotted vegetable should ever be plated and served, and, while vegetables with firmness are wonderful, they need to actually be cooked, or the menu should state that the vegetables are blanched and raw. A seafood restaurant should serve wonderful fish, not OK fish or fish that is borderline on its freshness, and it needs to be cooked correctly. The manager removed the charges for my dinner and beverage, but they also took the dinner back to the kitchen without a replacement meal. I'll never consider eating at Bonefish Grill again. The entire experience was a disappointment, and it was expensive for the very poor quality and very small portions; but I suppose the small quantity of food is a good thing when the quality is so very poor."
[AFN, 8/08] said: "I met some friends from my former school at Bonefish Grill for dinner last night, Monday, 8/11. I had not been there before, although some of the others had been. To start, I had the corn and crab chowder, which was exquisite—rich and creamy, one of the best soups I've ever had. Instead of an entree, I chose two appetizers—crab cakes with two sauces—remoulade and tartar, and coconut shrimp with a sweet, Asian-style sauce. Both appetizers were delicious. Among my friends' dinner choices were the scallops and shrimp combo, grouper, and steak topped with shrimp. Everyone seemed to enjoy their meals, and the service was fine. I would go back again."
[ABi, 2/07] said: "They may as well go a step further and call it the Heimlich Cafe. Or they could reinforce other negative fish stereotypes and name their business the Stinkfish Grill or the Not As Good As Steak House. Any of these names, the real off-putting one or otherwise, would reflect the fact that dinner at the Bonefish Grill wasn't great. The first thing one notices upon entering the restaurant is that, oddly, the servers and bartenders all wear chef's coats, and, considering that dinner dragged on for one hour and forty-five minutes, perhaps our dawdling waitress was also prepping and cooking our food. We had an interminable wait to order, an epochal phase before our entrees arrived, and a third eternity waiting for our check. While pleasant, she did everything in her power to prolong our meal, such as reciting the side dishes and sauces that were listed right on the menu, a practice traditionally limited to unlisted specials; we had already read what she said, and her redundant listing added a few minutes to the marathon. For some baffling reason, this particular seafood establishment doesn't offer clams or oysters, so we got slightly underdone mussels and overbreaded, excessively crunchy calamari as appetizers. Both were preferable to my mahi mahi dinner. It was seared well, almost like a steak, but it was barely a bait-sized portion, and the flavor of the meat was somewhere between bland and bitter. The lemon butter sauce doused over the top was as plain as vanilla ice cream served on Wonder Bread, a sentiment echoed by the forgettable scoop of garlic mashed potatoes neighboring the fish. Maybe I'm just a yokel who usually orders fish fried, not by species, but the Bonefish was at best unremarkable. They have a limited menu, and, based on what I tried, fewer choices doesn't mean better quality. If I get dragged back here, I'm ordering the token sirloin and one of their fruity, girly martinis (they offer a dozen of the latter, and the drinks list takes up about a third of the menu, space that could have been used to offer more, you know, seafood). That way, if I'm stuck in their blandly generic space seated immediately adjacent to the restrooms as we were (thanks, hostess), I'll at least have beef and booze to pass some of the 105 minutes."
[JAd, 1/07] said: "Positive review: New chain restaurant (same company as Carraba's and Outback). Nice atmosphere, sort of loud but OK. Good service. Menu mostly seafood, grilled fish. Full bar with special martinis, several beer varieties. We had the calamari appetizer served with marinara and a Thai sauce—it was served fast and really good—crisp and fresh—we liked the Thai sauce a lot—sweet but with a bit of spiciness. We had the corn chowder with lump crap—also good and rich—needed some salt, but tasted fresh and not from a bag like most chains. Served with warm bread and a pesto olive oil dip. I got the Chilean Sea Bass with lemon butter sauce (each fish offered comes 4 ways—with a lime tomato garlic sauce, pan Asian style, with warm mango salsa, or lemon butter). The fish was fantastic—buttery and cooked to perfection—large portion, too—I'd guess 8oz. The sauce did not overwhelm and was a nice compliment. The Au Gratin Potatoes served on the side were great, too—rich and cheesy. My date had the single lobster tail. Though it seemed small, it was enough to fill him, and tasted really good—the butter served with it was perfect, and the texture of the lobster was good, too. The entrees being served around us looked inviting. The prices were reasonable for the quality of food—two beverages, an appetizer, soup, and two higher-priced entrees ($22 for the lobster and $23 for the sea bass) brought the bill to just under $65—we thought it was a good deal."
---
Boomerang's Bar and Grill.
995 Niagara St.
(at the southeast corner with School St.,
north of Hampshire St.,
south of W. Ferry St.),
West Side (City of Buffalo).
883-0408.
[11/5/10] Given 4 (out of 4) pennies by Emeri Krawczyk, Buffalo News "Cheap Eats" restaurant reviewer.

[JJa, 4/23/15] says: "Before attending an Explore Buffalo lecture with a friend, we wanted dinner relatively close to First Presbyterian Church, site of the lecture, so we opted for Boomerang's on Niagara Street. It had been a while since my last visit, and they have added Tuesday- and Wednesday-night specials with $5 appetizers and dinners for $10. I opted for a mid-week fish fry, with crispy fries, cole slaw, and mac salad. My dinner companion went with shrimp scampi over linguini. We both passed on the $2 dinner-salad option. With 2 draft beers, the bill came to just under $30, and, for the first time in a very long time, I left a local restaurant thinking that I had been undercharged! As we were leaving, I stopped to admire another diner's shepherd's pie, with a heaping mound of cheese-topped mashed potatoes. It looked like enough for 3 people! Boomerang's is a sleeper on Niagara that should get more attention for good, home-style cooking at unbelievably low prices, at least on Tuesdays and Wednesdays. I'll be back soon."

[DGe, 12/11] said: "We have been to Boomerang's several times, most recently on 12/8/11, a Thursday, with a large party. The service was bit slow: Salads and soup came quickly, but about 45 minutes for entrees; we were a party of 10, so that may have slowed them down. The food was overall good. The gorgonzola pasta with chicken was excellent, creamy, loaded with chicken. The raspberry pork chops—2 of them an inch thick—are very good; the sauce is a bit too sweet, but well balanced by the bleu cheese. The pork 'chop' is really a loin slice, so no bone. The pulled-pork sandwich was surprisingly good: tangy, sloppy, and loaded with strings of succulent pork on a quality roll. The beer-battered shrimp were good: plentiful and large, if a tad heavily battered. The shrimp scampi over pasta was very good: nice taste, and the large shrimp were not overcooked. The honey-fried chicken is not very 'homemade' tasting; a bit mundane, but great for a finicky kid, and inexpensive considering the large portion. The seasonal 'Tom and Jerrys&rsquop; are wonderful, as good as any in the city, and help with the wait for the kitchen. Most entrees cost between $5 and $10. While Boomerang's may not be perfect, it is a decent meal, the people are friendly, the service is OK. You know you are in a neighborhood bar, not a fancy place, but for a bar it is quiet, pleasant, has off-street parking, and is conducive to conversation. A great value—dinner for 10, with 4 Tom and Jerrys, 6 pop drinks and a variety of entrees cost only $120 plus tip."

[JGi, 11/10] said: "We went to this restaurant based on the four-penny review in the newspaper recently. It was impossible to figure out where even one penny was warranted. Here is our review from start to finish. There was no host at the host stand when we walked in. There was another couple in front of us, who were also wondering where the host was. After about 10 minutes, someone came over and took our names and said it would be twenty minutes for a table. We went to the bar to order a drink while we waited. My girlfriend asked for a Bloody Mary, not too spicy. After being fairly heavy handed with the vodka and adding a couple drops of tomato juice, the first thing the bartender reached for was the Tabasco. There isn't any seating in the bar area except for the bar stools, which were full, and one tall table, which was also full. When we finally got a seat at the bar, twenty minutes after we gave our names, we were treated to an argument between the bartenders. We sat at the bar for another forty minutes before we were seated. So we sat for an hour after being told twenty minutes. We have no issue with waiting an hour for a table; the problem was that we were told twenty minutes. Based on the number of tables that were seated before us, maybe eight or nine, the host must have known that twenty minutes was not a realistic wait time. We sat down, and I realized I left my tab open at the bar. I went back to close it out, and, while the bartender was doing this, the register ran out of tape. Neither of the bartenders knew what to do to refill it. They asked a server for help, who also didn't know. I had to wait for ten minutes for someone who was in the office (presumably the owner) to come and fix the problem. I got back to our table, and our server came a few minutes later. We ordered the mussels as an appetizer. The server left to put the order in and didn't come back for our dinner order for about fifteen minutes. I ordered the raspberry pork chops with mashed sweet potatoes, and my girlfriend ordered the eggplant parm. We both got the creamy roasted red pepper and artichoke soup. The mussels were described on the menu as cooked in white wine, garlic, butter, and lemon. When they arrived, they were steamed mussels with three lemon wedges. There was no butter, garlic, or white wine to be seen. I discovered that the 'broth' at the bottom of the bowl was water by dipping my bread in it. Delicious. When our soup came, our server told us, 'Luckily, I was able to get the soup; it was almost gone'. Meaning we got the bottom of the barrel. The soup was not a creamy roasted red pepper with artichoke. It was actually an artichoke soup with strips of red pepper. It was so thick it could have been an artichoke dip. The flavor was decent, but not what we were expecting. When our dinners came, they both looked pretty good. The eggplant itself was good, and the pasta was cooked perfectly. However, the sauce tasted like it came from a can; it was very metallic. The porkchops had crumbly bleu cheese and a raspberry sauce over the top. The bleu cheese was so overpowering that you couldn't taste the raspberry. This combination is a good idea but would definitely be better with less bleu cheese. The mashed sweet potatoes were really good; they tasted like pumpkin pie. However, I would have gotten a different kind of potato had I known that the other vegetable on the plate was carrots. The server had also forgotten to bring the glass of water that was ordered during dinner. Against our better judgment, we decided to get dessert. We ordered apple pie with vanilla ice cream. After we waited for another 10 minutes, we received a piece of burnt apple pie that had been microwaved to the point of being dry and way too hot to eat. The ice cream tasted like it was a generic, store-brand, imitation-vanilla ice cream. We took only one bite each and pushed it to the side. We asked for our check and waited another ten minutes for it to come. By this time, the restaurant was not that busy, and it should not have taken that long to run the card. It was an overall bad experience, and we would never recommend the restaurant to anybody else. We recognized what they were trying to attempt but unfortunately the efforts were just not good enough."

[BL, 10/09] said: "Two years after MMo's review, we went to Boomerang's and agree it is a pleasure to dine there. I was in a fish-fry mood. [Thank you, Bill, for the cuisine headings on this site, for you got us focused quickly.] [You're welcome! And my thanks, again, to EN for the original suggestion.] Off-street city parking; a nice, cozy restaurant during a cold October; and a great meal with good service made our day. I had the standard Fish Fry ($9), and my spouse the Meatloaf plate ($10). Everything has gone up by one dollar since the prior review. Not bad, and we felt comfortable that menu prices read a single number instead of $8.95, $9.95. Boomerang's has a large menu with seafood entrees, pasta dinners, and interesting standards like grilled porkchops with bleu cheese and raspberry sauce. Hmm—a possibility for a return visit. The strip sirloin is up to $14, but all other items are $10 and lower. There are salad choices and sandwiches, too. Senior prices ($7) are offered weekdays between 3–7 P.M.. This is a local place to go for a meal made by a good cook. My spouse took extra note of delicious, sweet, mashed potatoes, and I the light batter on the fish and good fries. (Note: We think the cole slaw is fine and maybe they have improved it since the prior review. Only concern would be the macaroni salad with the fish, which was adequate but lacking some salt.) Our total for two dinners, two soft drinks was $25 including tax. Boomerang's keeps the prices moderate, while serving a very satisfying meal."

[MMo, 9/07] said: "Recently, my brother and I had the pleasure of dining at Boomerang's. The restaurant came highly recommended to us by two of our "foodie" friends, and with the two of us being 20+-year veterans of the restaurant trade, we are always game for new dining experiences. The restaurant sits on the old site of the Port of Call restaurant, Niagara Street, downtown near the Peace Bridge. Although off the beaten path for us, we made the extra 3-minute trip from the Elmwood Village last Saturday for lunch. We were overwhelmingly surprised and delighted at the meal that was to follow!! The place was pretty busy; we caught the tail end of the lunch rush. Despite this, we were seated promptly and given menus; a couple of minutes later we ordered our drinks. I was sticking with pop, but my brother had a "drink of the day", which was a passion-fruit martini. Oooohs and aahs from the other side of the table tempted me into a taste...oooh, if only I wasn't nursing a hangover, I would have ordered a couple myself. Delicious. Our waitress, Jen, returned, and we asked our usual slew of questions about the menu. She was very informative and knew everything we asked and then some. We loved her immediately, as we could tell she was a lifer like the two of us. Completely professional and efficient, but completely full of personality and an obvious love for her profession. With questions answered and food ordered, we settled in for our "dining experience". The decor was clean and minimal, overall very comfortable. The lighting was nice and subtle. No bright fluorescents blinding me, thank goodness!! Our appetizers came, and we were immediately awed by the size of my stuffed mushrooms. Four huge caps of white mushrooms (the kind you would use at home to stuff) stuffed with spinach and artichoke and baked in a white wine and lemon butter sauce. Amazing!!! The mushrooms were cooked perfectly, not mushy, not raw, piping hot, and just right! Did I mention they were $5? The portion would have been plenty for a meal itself (well, for someone who delights in only one course. Me and the bro tend to be multi-course diners!). My brother ordered the clams casino elegante, which were a wonderful twist on a classic favorite. Littleneck (I think; small, tender) clams stuffed with homemade stuffing (but not too much), baby shrimp, and topped with melted, bubbly provolone cheese. The menu description didn't really pique my interest, but the dish was absolutely delicious. Clams were cooked perfectly; stuffing had just the right amount of flavor without overwhelming the delicate flavor of the clams. Again, the price was right at $7!! Are you noticing a theme? Well, that is Boomerang's intention: nothing on the menu higher than $10!! One exception: The 14-oz. black Angus strip steak is, gulp, $12!! And it is actually served with a potato. Where am I??!?! I cannot recall the last time I saw prices like this, unless you count Jim's SteakOut. Anyway, entrees were next, and I had the fish fry. On a Saturday. Leftovers, you may ask? Nope; fish fry served fresh every day. A beautiful thing, if I do say so myself. The fish was huge, beer-battered, and flash-fried to absolute perfection! It was accompanied by a huge pile of piping hot crispy fries. Cole slaw finished off the plate and was OK. Nothing spectacular. Fish fry was $8. Brother had shrimp scampi: 6 or 7 large shrimp on a bed of pasta with a creamy version of a scampi sauce. Not quite as lemony or winey as we may have liked, but delicious nonetheless. The scampi was $10. Our service was flawless. Refills (free) for my pop came without asking for them, extra napkins at the quick, to-go boxes appeared when it was obvious we could not eat one more bite. All in all, an incredibly pleasant experience. We have already planned to take Mom and Dad for their anniversary instead of one of the pricier places we usually frequent. As you can tell, we have nothing but good things to say (and lots of 'em) about Boomerang's! Please give them a try, ask for Jen to wait on you, and tell her Maria and Kevin sent you. You will not be disappointed!! PS: Monday Madness is their Monday special that includes $5 dozens of steamed clams, clams casino, or lobster dainties; what a deal!!!"
---
BOSS (Buffalo's Original Steak & Seafood).
1735 Hertel Ave.
(at the southeast corner with Starin Ave.),
North Buffalo (City of Buffalo).
551-6499.
Online reservations available via OpenTable.com.

In the same location as, and the same management as, the former Fiamma.

Same management as Bambino.

[5/1/14] Given 8 (out of 10) points by Andrew Z. Galarneau, Buffalo News food editor.

[MCz, 1/24/15] says: "We visited on 1/22. We only tried the steaks, but three different cuts were ordered by the three diners at the table: a bone-in ribeye, a hanger steak, and a kobe-wagyu–type boneless steak. All three were very different from each other in both taste and texture, as would be expected. All were prepared as ordered. All were delicious, but the kobe-wagyu steak was over the top. It was a daily special and was priced at $49. They had a name for it, but it was only presented orally, so I'm not sure of the spelling, but it sounded like 'koulat'. o All steak dishes include one side (as opposed to all sides being à la carte at some steak places). We started with two appetizers: steak tartare and a mushroom with brie/barley dish. Both were very good, even though the tartare was presented mixed with a sort of lemon aioli that, while tasty, wasn't mentioned in the menu description and therefore unexpected. The menu is a tad pretentious, and we had to ask for the definition of 'casonei' [more correctly known as "casonsei" –Ed.] and 'agnolotti'; both were described as types of hand-made ravioli. The wine list is limited, made even more so by the restaurant being out of the first two that were ordered. An offer to go into the wine cellar to make a decision was turned down, and the wine that we finally were able to get was very good, if a tad more expensive than the ones we originally wanted. Service was excellent, with two sharing the duties. They seemed very knowledgeable about the menu and able to answer every question asked in a thorough and complete manner. Dinner for three, including a bottle of wine, two appetizers, and a shared dessert, was $250 before tip. A bit pricey, but not unexpected, because the 30-oz., bone-in ribeye alone was a $69 daily special (a smaller 20-oz. version is on the regular menu for $49)."

[SHO, 1/10/15] said: "We were very unimpressed with BOSS and would never go back. We had a terrible waiter: When we asked about specials, all he said was that they had had some but were sold out. We had 7:30 P.M. reservations; that's way too early to be sold out. My husband and I ordered the strip steak to split, but our waiter brought us the filet and then acted as if we were in the wrong. He also cleared our plates before people were finished eating; a woman in our party had to tell him that, no, she was not finished with her dish! Besides the poor service, our meat had too much pepper; all of us commented on that."

[Bill, 12/23/14] said: SLD, JPa, MER, and I had dinner here late on a Tuesday evening. It was MER's and my first time here. We were pleased to see that they have valet parking! I do wonder if they have an elevator; there are lots of stairs at the front entrance, and an upstairs dining room. Because our 7:30 P.M. reservation was not ready on time, SLD and JPa, who arrived earlier than we did, were offered two complimentary cocktails at the bar; MER and I arrived after that offer had been made, and we were not included in it, even though we did have to wait for our table to be ready. Honey bread with butter and an olive tapenade was brought to the table; I thought that the bread was a bit too sweet. I'm also a bit puzzled by their advertising themselves as a steak-and-seafood restaurant: Only 1/3 of the "First Course" appetizers are seafood (oysters, lobster, crab cakes, and squid), and only 2/7 of the Entrees/Steaks/Shellfish main courses are seafood (scallops, bass, lobster tail, and crab); there was no catch-of-the-day special—in fact, the only evening special was a filet preparation (more on that in a moment). I'm not big on red meat, so I was disappointed with the offerings. JPa and I shared a half-dozen oysters, which come with mignoette sauce and a Tabasco sorbet (which JPa, who likes spicy food, told me was very spicy, so I'm glad that I didn't try it). JPa and SLD shared the crab cakes with fennel cream, remoulade, and apple-fennel-mustard-seed slaw, which they liked. And we all shared the (very large) chopped salad (romaine, tomato, and avocado in a "white french" [sic] dressing; it normally comes with bacon and "blue" [sic] cheese, which we asked to have omitted. I don't know what "white french" dressing is, but it is (to my taste) very spicy. There does not seem to be a plain, mixed-greens-style salad on the menu. SLD and MER had the filet special as their main course, described as a holdover from the 2014 Restaurant Week offering (and still priced at $20.14): asparagus, served over filet mignon, served in turn over mashed potatoes, with a brown sauce. MER raved over the filet, calling it much better than one of her current favorites, the filet at Vito e Vino. JPa had the 10-oz. filet from the regular menu, with a side of what the waitress called "mashed potatoes" (presumably, the "Yukon Gold Potato Puree" on the menu) and another (extra-cost) side of Brussel sprouts with pancetta, shallots, and balsamic. I had the sea scallops (4 of them) with cauliflower puree, romesco, and truffled arugula. ("G" (see WHN's 11/30/14 review) should take note that the romesco was not spicy, and I have a low tolerance for spicy food.) The scallops were perfectly cooked and very good. JPa and SLD shared a crème brulée with berries for dessert, which they raved over. MER and I shared an apple crisp, which used sour apples, was not crispy, and was, as a consequence, disappointing. With drinks and tax, before tip, our meals averaged about $63/person, rather on the high side in my opinion.

[WHN, 11/30/14] said: "Saturday night, G & I had dinner at BOSS. She had been to the facility when it was Fiamma, but I had never been there. She said that the downstairs dining area was about the same but that the upstairs room had been transformed from an uninviting, large, and barren room into a very nice area, complete with a fireplace. I ordered a bottle of 2011 Provenance Cabernet Sauvignon ($65) from Rutherford in Napa Valley; it retails for about $45, so their markup is fairly reasonable. The wine was excellent. We were presented with some brownish bread with mascarpone butter. There was only one salad on the menu, a chop salad, and we didn't want appetizers, so we skipped those and ordered our main courses. G had sautéed scallops ($28) with cauliflower purée and truffled arugula. The scallops were supposed to be topped with Romanesco sauce, but our server described it as spicy, so G asked for the sauce to be omitted. I had a filet ($42) cooked medium rare, as ordered. It was somewhat spicy, which I liked, but G didn't. Oddly, beef entrées include a side dish, but seafood dishes do not. I had fries (free) and G had Brussels sprouts ($4), with a balsamic glaze. The service was impeccable. There was a very limited dessert offering (I think three choices), so we passed up dessert."

[BAF, 6/14/14] said: "You'd think that, with steak in its name, BOSS would be able to serve a steak medium rare, but you'd be wrong. I emphatically ordered my steak medium rare, and it came solidly medium. Our server, who was delightful, immediately offered to bring me something else. I wound up with seafood. Nothing was offered as compensation for having botched my dinner. How about a dessert on the house? Is that a big deal? I wasn't looking for a free dinner but some acknowledgment that your diner was inconvenienced. When I spoke with the manager, his attitude was that's the way it is. Well, with that attitude, this place won't be around long."
---
Boston Hotel.
9373 Boston State Rd.
(at Mill St./Boston Cross Rd.),
Boston (Town of Boston).(*)
(For out-of-towners reading this, this is Boston, NY, of course!)
941-5271.
[4/18/13] According to the fellow who answered the phone here, they are not related to Boston Hotel's Steak & Crab in Lancaster.

[JR, 6/07] says: "My family and I recently visited the Boston Hotel in Boston, NY. It was my daughter's birthday, and she wanted seafood. I had heard about the Boston Hotel being known for their seafood, so we decided to try it. I can't say enough about the excellent service, food, and low prices. I was very impressed. The place was busy, but the waitress was on top of things constantly. All the extras—things we usually need to ask for in a restaurant such as extra napkins, coffee refills, etc.—were given to us before we had to ask. The food was out of this world! Everything tasted so fresh, and the portions were big. The prices were very reasonable. It's not a fancy place, but usually the non-fancy places have the best food. It was a very clean and comfortable place for our family to gather and enjoy our food and enjoy each other's company. I highly recommend the Boston Hotel for high-quality service, food, and reasonable prices."
---
Boston Hotel's Steak & Crab.
5555 Genesee St. (Rt. 33)
(between Harris Hill Rd. & Stony Rd., east of Bowmansville),
Town of Lancaster.
681-6938.
[4/18/13] According to the fellow who answered the phone at the Boston Hotel in Boston, NY, there is no relation between these two establishments.

[PFL, 4/18/13] says: "I most recently visited the Boston Hotel restaurant on Thursday, April 4, for dinner. Let me start by stating that I have been going to this place a few times a year for the last 25 years. The food is consistently good, with prices typical of any chain-type restaurant, which this is not. Their specialty is seafood, and they are known particularly for clams casino, which are so tasty that I always order half a dozen (often a full dozen) at every visit: lots of clam, little bread, and plenty of flavor. The Friday fish fry is consistently well prepared. Their pork chop dinner for $12 gives the patron 2 large chops, each one sufficient for a full meal. The prime rib is available daily for only about $15 for a 12 oz. portion, with larger cuts also available. We had the prime rib yesterday; it was flavorful, but just a bit underdone; we ordered med-rare, bit it could have used another minute or minute and a half on the grill. They also got my nephew's accompanying potato order wrong, but no big deal, and we did not ask either for the meat to be cooked a bit more nor for the potato order to be corrected. I took most of my meat home and gave it about 1 minute at medium heat on each side to bring it right where I wanted it. Now I have to tell you why yesterday's visit will be my last and the last I'll ever let any of my family have if I can have any influence with them. The reason is the poor and unprofessional approach of the management, which indicates that management has virtually no regard for patrons. For this reason I urge you to avoid this establishment. Normally, I have alcoholic beverages with dinner here. Yesterday, my guest was underage; therefore, we ordered only soda pop as beverages with dinner. When I requested a refill, my server advised that each refill would be charged at full price. She then graciously brought us a pitcher of water instead. After paying the bill, I asked to speak to the manager and told our server that it was because I wanted to let him know that I did not appreciate this beverage policy, which seems to me just a ploy to jam the patrons for an unreasonable profit. (In my experience, most restaurants provide at least one refill of soda pop at no additional charge, and many provide unlimited refills.) I was not aware of the policy in advance, having typically not ordered non-alcoholic beverages with my dinners here. My server advised the manager and returned to our table to tell me that the manager was hanging at the corner of the bar and that I could talk to him on my way out. I asked if he would be willing to talk to me at our table rather than at the bar, which was fairly busy, as it often is. She came back and told me he would not come speak with me at the table, privately. This attitude is completely unprofessional and suggests a total disregard for me as a patron. This manager obviously does not care for my business. I had not been to the Boston Hotel since late October last Fall, because, at that visit, I was treated with a similar attitude by the bartender when we stopped at the bar after finishing dinner. At that time, I asked the bartender what bottled beer was available and was told that she didn't want to bother giving me a list, but that they 'have everything, so just ask for what you want'. After 3 requests, none of which were available (Labatt's 50, Newcastle, and Molson's Golden), I reverted to water. This is the only time I've ever had a bartender or server refuse to provide a list of bottled beer brands available at his or her establishment, and this put me off returning until yesterday. I'm done with this place now."
---
Boston Market.
4185 Maple Rd.
(next to Joe's Crab Shack, between Sweet Home Rd. & N. Bailey Ave., near the UB North Campus in Amherst),
North Bailey (Town of Amherst).
834-2320.
Part of the chain.

Review from more than 10 years ago:

[DN, 8/96] says: "Better than average food, heavily leaning towards roasted chicken (you get to choose from a wide variety of side dishes), but now also offering a variety of sandwiches. A good break from regular burger-type fast food."
---
Boulevard Family Restaurant.
2455 Niagara Falls Blvd.
(south of S. Ellicott Creek Rd.),
West Amherst (Town of Amherst).
564-2025.
Review from more than 10 years ago:

[AH, 6/04] says: "When we lived out in Amherst, we ate here quite regularly. While it gets no (or negative) points for ambiance, the food is actually quite good. It falls into the "hole in the wall" category, but their beef souvlaki is very good, and the prices are very reasonable. A great place for above-average American Greek food. I like their food better than Salonika's or Spilios, and their prices are better. I haven't tried that much of their menu, because when I got to the beef souvlaki, I stopped, but their chicken souvlaki is also tasty. One star."
---
Boulevard Mall.
730 Alberta Dr.
(the mall is bounded by Alberta Dr. on the east, Almeda Ave. on the south, Niagara Falls Blvd. on the west, and Maple Rd. on the north),
North Bailey (Town of Amherst).
834-8600.
---
Bourbon and Butter.
391 Washington St.
(in Hotel @ The Lafayette,
at the southeast corner with Clinton St.,
north of the western section of E. Eagle St.),
Downtown Buffalo.
253-6453.
In the former location of Mike A at Hotel Lafayette.

Same owner as Cantina Loco, Seabar, and Tappo Restaurant.

[2/26/14] Given 9 (out of 10) points by Andrew Z. Galarneau, Buffalo News food editor.

One of Andrew Z. Galarneau's (Buffalo News food editor) 10 most remarkable new restaurants for 2014.

[WHN] says:

[1/12/15] "On Saturday night, G took me to Bourbon and Butter to celebrate my birthday. We ordered a Bottle of 2012 Crozes-Hermitage, and looked over the menu. G noticed that they were offering half-price off all foie gras dishes in honor of the recent court decision overturning California's ban on the delicacy. That determined what I would have as an appetizer, since there were only two foie gras items on the menu, and one was a burger. So I started with shaved foie gras over a peach tart with peach-preserve coulis. I would have called the foie gras grated rather than shaved, but it was very good, although extremely rich and filling. It could have been dessert. G started with a 'winter salad' of assorted lettuces with warm bacon and shallot dressing; the salad was also very good. For our main courses, we both had sea bass with brown butter, roasted garlic, and sherry vinaigrette, served over sauteed greens. The fish was topped with crispy, roasted garlic on half, and what looked like caviar on the other half, but, after our first bites, it became apparent that the 'caviar' was actually tiny balls of sherry vinaigrette, prepared using what I guess would be called a modernist or molecular gastronomy technique. (If you want to try it, or just see how it's done, Google 'vinegar caviar'). The sea bass was wonderful. G called it the best meal that we have had in a very long time. I would agree that it was fabulous, and I am tempted to experiment with making the 'caviar' sometime. But we will probably return to Bourbon and Butter, and let them do the creativity."

[10/16/14] "Last night, G and I had dinner at Mike Andrzejewski's new Bourbon & Butter restaurant, in the former Mike A's Lounge space, across the hall from his former gourmet restaurant. The space is the same size as the former lounge, but more tables have been added, and a divider added between the bar and the dining area. We ordered two glasses of Foxglove Paso Robles Cabernet Sauvignon ($10) and looked over the menu, which has many small-plate choices as well as entrees, which our server described as 'medium' plates. Along with our wine, we were served some nut bread and 'bourbon butter'. The bread was flavorful, but too sweet for our taste. It would have been better suited for dessert or breakfast. For our dinner, we ordered two small plates: Salt and Pepper Shrimp, and kalbi (Korean soy sauce) beef steamed buns; and two side dishes: mac and cheese (brie), and broccoli with cheese sauce. When the small plates arrived, they were served in Chinese take-out boxes, with the contents emptied onto plates. Cute. Both the Salt and Pepper Shrimp ($14) and the thin-sliced, Korean barbecue-style beef ($10) with KimChee (their spelling) were excellent. The steamed buns were served on the side, not already wrapping the beef, and a bottle of not-too-spicy sirachi mayonnaise was provided, along with fresh jalapenos and cilantro. The mac and brie and the broccoli were both fine, too. When we ordered a second glass of Cabernet, our thoughtful server said that a bottle would be $36 versus $40 for four glasses, and that he could package what we didn't finish to go, in accordance with NYS law. We took his advice. It was an excellent meal, with excellent service."
---
Bova's Deli.
464 7th St.
(at Pennsylvania St., west of Niagara St.),
Lower West Side (City of Buffalo).
884-1506.
[JAZ, 7/07] says: "Just wanted to comment on a local gem I found here in Buffalo: Bova's Deli. As a U.S. sailor from San Diego now serving in Buffalo, New York, I found that I wanted to get to know some great places to eat in Buffalo, already having fallen in love with the wings. I was introduced to a little place on 7th and Pennsylvania called Bova's Deli. I went to Bova's Deli and found the owner, Mark Manzella, making the seasoning for his deli sandwiches. On his menu, you'll find that "All have special seasoning", and it is usually a good sign when you find someone making it themselves. He wouldn't tell me what was in it, but I wanted to try it. I got the same thing my buddy got: cappocola and provolone with extra onion, extra seasoning, and light dressing. Not only was the sandwich huge (and delicious), but it came with a bag of chips and cost a mere $5. I was very impressed. Everyone here at the Navy/Marine Corps Reserve Center gets it...including seasoning. Some light, some heavy. I would wholeheartedly recommend Bova's deli sandwiches, but that is an unfair statement: I wholeheartedly recommend Bova's Cap & Provolone sandwich, because it is so good that I haven't even tried any of the other sandwiches Mark Manzella makes, even though my commanding officer swears by the roast beef!"
---
Brasa Brazilian Steakhouse.
6361 Fallsview Blvd.
(in the Hilton Hotel and Suites Niagara Falls/Fallsview),
City of Niagara Falls (Niagara Region), ON, CANADA.
1-905-353-7187.
Their website claims that they offer vegetarian and "glutin free" [sic] choices.

[BMcWS, 6/11] says: "We've visited Brazilian steakhouses around the country and in other countries, and were thrilled to try one in our backyard. Located in the Hilton Hotel in Niagara Falls, Ontario, this restaurant is attractive and fun. You start by hitting what they call the salad bar, but is much, much more. There are salads, cured meats, cheeses, breads, pickled items, and an entire side of hot dishes, including potato and salmon. When you've had your fill, you flip the little card next to your plate over to green, and the servers begin bringing meat roasted on skewers to the table. They slice off a piece for you right there. There is a card on the table that tells you everything they will be bringing around, so you can decide what to save room for. We sampled every single type of meat (pork, beef, chicken, sausages). Some of the beef cuts were a bit tough. The pork roast was fantastic. They did not have any beef tenderloin, which was a disappointment since other Brazilian steakhouses do. The roasted pineapple is the perfect way to end the meal. You flip your card to red when you're full and don't want any more meat (or pineapple) brought to you. We enjoyed it here very much. It's not a cheap meal in any way, so be sure to come hungry so you can feel as though you got your money's worth. The servers were attentive, asking if there were any cuts of meat we wanted that had not made it to our table, and bringing us clean plates as needed."
---
Bravo Cafe & Catering.
5781 Seneca St.
(east of Transit Rd., near the West Seneca border;
east of East Seneca (in the Town of West Seneca);
southwest of Spring Brook Station & northwest of Spring Brook (in the Town of Elma));
Town of Elma.
677-4003.
[StP, 12/12/13] says: "Great find in the Southtowns. Run by a husband and wife team, they have an extensive menu, with Italian the specialties, but also excellent salads, steaks, sandwiches, and more. Every Wednesday, we go there for their 'Ravioli Night', when the owner makes delicious, specialty ravioli, varying the fillings every week. Last week, had the fish fry that was large and tasty. Service is excellent, with tableside checks from the owners inquiring on the satifaction of the customers. The best part is the value! Huge portions, with nothing on the menu above $20, and mostly everything in the $10–$15 range. It explains why the place is always packed, and usually with the same faces. The only complaint is that the bar/waiting area is very small and crowded, so, at peak times (Friday and Sat nights), it is not a particularly pleasant wait."

[BL, 7/07] said: "Quality food, good cookin'!, at reasonable prices. From the salad dressings to the main entrees. Nice atmosphere, excellent ingredients, excellent presentation, good service, and, as noted earlier, decent prices. Extensive menu selections. Works well for a casual Friday evening or more special event. We will return!"

[ALR] said:

[12/06] "Bravo has moved to its new location on Seneca St. near Transit Rd. Still the same fantastic food and great service. Really nice atmosphere, but they should really think about opening up their banquet room to regular restaurant patrons. Because the food is so good, the restaurant fills up quickly, and there's not much room to wait around for a table."

[10/05] "My wife and I have gone to Bravo several times since it opened. It's a very small restaurant with limited seating and no waiting area. Every time we've gone there, the place is packed, because the food is really good. I have had several different items on the menu—Fucilli with pesto, chicken, and sundried tomatoes; a chicken sandwich with gorgonzola cheese; assorted soups; etc. Everything has been consistently good—the quality and flavor of the food, the service, and the atmosphere. They also make their own potato chips that are perfectly fried and salted. We buy a bag to take home each time. Overall, an excellent restaurant with excellent prices. I hope they move into a bigger space, though, because they really could use a waiting area."

[DLB, 1/06] said: "One of the best-priced restaurants around! I took a friend there for dinner, and she has not stopped going back! The specials are always excellent, the service great, and the portions perfect. I can't believe the price of their desserts! The ice cream sundae is the best value around. I would recommend this place to anyone."
---
[

] Bravo Cucina Italiana
Walden Galleria,
Town of Cheektowaga.
684-4595.
Part of the chain.

Delivery available from Takeout Taxi, 631-2222.

Bill says:

[11/2/14] Although our previous dining experience here left something to be desired, MER and I had a very pleasant lunch here on Sunday afternoon. She had the 5 oz. Filet Bravo from the Light Menu, accompanied by diced sweet potatoes, roasted red peppers, spinach, pesto vinaigrette, and grilled asparagus; she said that it was excellent. I had a very refreshing Mediterranean Vegetable Salad ("Grilled zucchini, asparagus, roasted red peppers, tomatoes, orzo, farro, mixed greens,sweet garlic vinaigrette, pine nuts, Feta, balsamic drizzle") with added shrimp (about a dozen small shrimp). We shared a heavenly pumpkin bread pudding with vanilla gelato for dessert. Excellent service by Mark C. With drinks and tax, before tip, our meals averaged just under $30/person.

[1/4/14] MER and I had dinner here on a Saturday evening. The meal was good, if not memorable, and the details are irrelevant. The main reason for this entry is to have an excuse to share the cartoon below, which accurately depicts the table we sat at. The only difference is that I had salmon, not tilapia.

I might add that the service left something to be desired, too: I was served the wrong appetizer and the wrong dessert (which was removed from the bill). Not the server's fault directly; he blamed it on the "runner", who was new.

[10/7/12] MER and I had dinner here on a Sunday evening around 6:30 P.M., having been shopping at the mall. There was a huge line of people waiting to get in…to Cheesecake Factory, which is across the hallway. We did have to wait for Bravo, but not very long. MER began with the Margherita Stuffed Flatbread: "Tomatoes, basil, Fontina and Mozzarella in our crispy flatbread, served with pomodoro and a field greens salad", according to their (online) menu. I had a taste: It was essentially a pizza taco, but very good, and MER enjoyed it. For her main course, she had the Penne Mediterranean: "Spinach, sun dried tomatoes, pine nuts, olive oil and Feta cheese, tossed with BARILLA PLUS multi grain pasta"; she must have liked it, because her plate was completely empty at the end. I tried to begin with an Insalata Della Casa: "Chopped greens, cucumber, tomato, bacon, crispy pasta and creamy Parmesan dressing", but our server brought me a Caesar salad instead, correcting the error as soon as I pointed it out. At the same time, however, she informed me that they were out of the entree I had ordered (Citrus Crusted Grilled Mahi Mahi)—I wasn't having any luck that night!—so I ordered Grilled Salmon instead: "With green beans, crispy potatoes, lemon caper butter sauce and pesto crumbs". I was expecting to be bored with yet another salmon dish (I like salmon, but everyone seems to prepare it in pretty much the same way), but this was excellent, with a crispy coating and fantastic potatoes. For dessert, we shared an excellent Peach Crostada: peaches "wrapped in flaky pastry served warm with vanilla bean gelato and caramel sauce". Our meal, with drinks and tax, before tip, came to under $34/person. I continue to believe that Bravo is, despite being part of a chain/franchise, an excellent restaurant. I really can't understand why all those people weren't waiting to get into this restaurant instead of that other one (but I'm glad they weren't—after all, if this place gets too popular, no one will be able to come here any more!)

[11/11] MER, our son, and I have eaten here twice in the past 6 months or so. On our first visit, we were shopping at the Walden Galleria on a Sunday evening (4/10/11) and decided to try Bravo for dinner. (This was our first successful visit: The last time we tried to eat here, we were turned away because their dishwasher was broken!) We began with the Mezza Flatbread Roma appetizer: roasted Roma tomatoes, mozzarella, and basil over a pizza sauce on a crispy flatbread; very tasty. We all enjoyed our entrees: Our son had a Prosciutto Margharita Pizza, which he said reminded him of the pizzas at La Scala (a compliment), though I think he wasn't overly fond of the prosciutto. MER had the Balsamic Glazed Chicken with asparagus, orzo, pilaf, spinach, artichokes, garbanzo beans, tomatoes, feta, and olives, which she raved over. I wanted to have the Grilled Tilapia with Crab, but they were out of that (why didn't our waiter tell us what they were out of before we chose our entrees?), so I went with the Grilled Scallops with Gnocchi, sweet potatoes, spinach, in a sherry-lobster sauce. The gnocchi were light and almost fragrant; it was an excellent dish. Our son had Torta di Cioccolata: chocolate cake with vanilla gelato; MER and I shared a Warm Berry Cake: blueberries, blackberries, and strawberries (and maybe a few others) on a butter cake, with vanilla gelato. Both desserts were excellent. We were very happy with the food at this first visit, and looked forward to returning. Service, on the other hand, could have been better. It was very slow; this may be because they claim to cook all meals to order, but we weren't told that there would be a wait because of that, merely that it meant that we could modify some of the ingredients if necessary (though MER asked to have the olives omitted from her dish and was told that that was impossible). Our waiter kept forgetting the wine. And after dinner was over, we looked longingly at a table next to us that had been served fresh bread at the beginning of their meal. Oh well. One clever thing: coat hooks and coat racks near each table and booth. On our second visit [10/11], MER and I had dinner here on a Monday evening while our son was shopping with some friends at the Galleria. They had a $16.95, 3-course, dinner-special menu: soup or salad, entree, and dessert. In addition, MER began with an appetizer of Crispy Shrimp Napoli: 'shrimp fried to a golden crisp with green onions and our savory lemon butter, charred tomato Napoli sauce'; MER liked them, though I dislike breaded, fried foods, and—to my taste—this was no exception. There was also good, warm, herbed bread with a wonderful dipping sauce. We both began with the Bravo Chopped Salad ('chopped greens, cucumber, red onion, tomato, olives, Feta cheese and traditional Italian dressing'), which was very good. For entree, I had the Lobster Ravioli alla Vodka ('with sauteed shrimp, grape tomatoes in a tomato cream sauce topped with pesto bread crumbs'); it was also very good, though any shrimp were too small to detect. I note that the price of this on the full menu is $16.99, so the 3-course dinner price is really quite a bargain. For her entree, MER had the Balsamic Glazed Chicken ('grilled chicken breast served with fresh asparagus, Mediterranean orzo and grain pilaf tossed with spinach, artichokes, garbanzo beans, tomatoes and Feta')—also excellent. Our son finished shopping early, so he joined us and ordered the Pepperoni Classico Pizza ('pepperoni, roasted banana peppers, Mozzarella and Provolone cheeses and fresh oregano', though he asked to leave the banana peppers off). I tasted the crust, which was delicious. I think he finished eating before we did, even though he began way after we did! Our server, Josilynn, was excellent, and even surprised our son (whose birthday it was) with a complimentary mocha crunch gelato with a candle. Because MER and I shared this with him, we took our desserts home (Warm Berry Cake: 'ripe, sweet berries baked into a warm butter cake and topped with vanilla bean gelato'—minus the gelato, which wouldn't have lasted). We had them the next day, and were very happy. The two dinner specials, the extra appetizer, the pizza, and drinks came to about $75 before tax and tip (i.e., about $25 each). I really think that this is an excellent restaurant and am promoting it to 1 star.
[WHN, 4/12] said: "After doing some shopping at the mall, G and I had dinner at Bravo. She had been there before, but I had not. She ordered lobster bisque to start, which she says is one of the best she has ever had. I had a spoonful and agree it is very, very good. I ordered a Caesar salad, but was served a chopped salad, with an excellent creamy parmesan dressing. Although not what I had ordered, it was very good, too. (The background music was very loud, so our server must have misunderstood.) The hot, garlicky rolls and dipping sauce served with our soup and salad were very good, also. G ordered pasta bolognese, which she liked, but not as much as her favorite, at Curly's. I had veal marsala, which was very good, served with a side of creamy-herb pasta. I had received a $15 discount card in the mail, so, with two glasses of wine each, our dinner was about $55 plus gratuity. Generally, I prefer locally-owned restaurants over chains, but I would make an exception for Bravo."
[SM, 8/08] says: "I just had to write after reading the negative review of Bravo. To each their own, but for my taste, Bravo is fantastic. Their Eggplant Parmesan is the best I have had in the area—crispy and flavorful, though I do recommend requesting an extra side of sauce. My wife absolutely loves it. Neither of us has had a bad meal yet. You can't go there without ordering the house salad! My only complaint is that they do not offer a variety of bread. Their only offering is an Italian bread with oregano and other spices baked into it. A bit too spicy, particularly when dipped in their oil. It would be nice if they offered a plain Italian bread with butter."
[PT, 1/08] said: "Hated it! The sauce reminded me of Chef-Boy-Ar-Dee."
[HPK, 11/07] said: "I was nicely surprised by this restaurant. I am not at all a fan of its neighbor Cheesecake Factory and had not eaten here, thinking it must be the same, boring, expensive thing. It is not. Plus, comparably, it's cheap! Wait...I should take that out of here. A cheap, good restaurant at the mall? Stay away! Anyway, I also do not like malls, so getting me to come here was a big deal. The food is very good. This is not "fancy fancy" Italian, rather some traditional servings such as lasagna (huge serving) and chicken Marsala, all types of pastas, etc. Nothing is over-spiced. We had an appetizer of the bruschetta, which was just terrific! Three adults and three kids; many, many drinks; $120."
---
Bravo Pizza & Grill.
3034 Sweet Home Rd.
(between Nature View Park & N. French Rd.),
West Amherst (Town of Amherst).
775-4444.
[SSt, 6/10] says: "Ate there last night with my husband and daughter (almost 7). I ordered the chicken cordon bleu, which came with a side pasta and salad ($10.99). The plate came out, and there were 2 whole chicken breasts' worth of chicken cordon bleu and a large side of fettucini Alfredo. I shared with my daughter, since there was no children's menu, but, even with both of us eating heartily, we only ate about half. The food was delicious. My husband enjoyed his pesto shrimp penne. With sodas, our bill total was $27 and change. And, at 6 P.M. on a Friday, we did not have to wait to get a table, like many of the chain restaurants on a Friday night. We will be coming back again soon."
---
Brawler's Back-Alley Deli.
76.5 Pearl St.
(inside Pearl St. Grill & Brewery),
Downtown Buffalo.
939-3670.
---
Break'n Eggs Crêperie.
5235 Main St.
(at the southwest corner with Linwood Ave.,
east of S. Forest Rd. & S. Union Rd.,
just west of the Village of Williamsville),
"Greater" Williamsville (Town of Amherst).
634-EGGS (634-3447)
[PDy, 11/16/14] says: "This was my second visit to Break'n Eggs with a small group of women friends having our monthly lunch together. The offerings here are what one might call yuppie twists on the old fashioned eggs, sausage, and home fries diner choices so popular in the past. Crepes, eggs Benedict, and similar dishes are offered, along with soups, salads, and luncheon-menu foods. My selection was a pearl barley soup prepared with larger-than-soup-size pieces of tender beef, and a side salad. I wondered why a piece of prime beef would have been used to make a soup, instead of the classic, long-cooking shin cut, but I gave it a try. It was a cold day, and soup would have been most satisfying. I found the broth tasteless, the vegetables unidentifiable if they had been used at all, and the flavor totally bland. Indeed, the liquid broth tasted as though water had been added to beef bouillon and then generous pieces of beef thrown in at the last minute. Besides, it was served warm, but not hot, as soup should be. The side salad of nicely thin-cut radishes and cukes arrived drenched in dressing and with an unusual taste of an herb such as fresh oregano or perhaps sage, both of which are too strong and inappropriate for a salad, but are best used in roasted dishes. The taste overwhelmed the otherwise-varied, tender, 'baby' lettuce types in the salad base. My friend selected the eggs Benedict 'special', which she thoroughly enjoyed, but which did not appeal to me, in spite of the waitress raving about it with 'I even dream of this dish, it's sooo good.' Break'n Eggs, like so many other restaurants, tries too hard to present a unique twist on classic dishes by overloading them with other items or flavors, making them taste bizarre to the palette, not 'complex', a favorite food critics description. When one cannot identify the main ingredient of the dish for all the additions, the cook has failed, in my opinion. An earlier visit to this restaurant was a few weeks after its opening. I had a seafood crepe with mushroom, which tasted directly out of a can. In short, Break'n Eggs is not a favorite with me. I will suggest that our luncheon group go next door for delicious, uncomplicated, and authentic classic dishes at Trattoria Aroma for our next monthly lunch."

[WHN, 10/4/13] said: "This morning (Friday, 10/4), we had breakfast at Break'n Eggs Crêperie, When we arrived around 8:30, there were a few empty tables, but, by the time we left about an hour later, there were people waiting for tables to empty. We ordered coffee, decaf for G and regular for me, and we each got our own large pot. After looking over their menu, G ordered a spinach Benedict crÃêe, but substituted scrambled for poached eggs. I had a 'breakfast crêpe', which included a choice of egg preparations, cheeses, and breakfast meats. I chose scrambled eggs with goat cheese and bacon. As a previous review noted, there's a build-your-own option, with a large number of items to choose from. Both breakfasts included red potatoes and fresh fruit. Break'n Eggs Crêperie is open from 7 A.M.–3 P.M. daily, except Monday. Most breakfast dishes are in the $10 or $11 range. The 'savory' dishes on the lunch menu, such as seafood crêpes with shrimp and scallops, sound delicious. Very good food and very good service."

[BMcWS, 11/3/12] said: "We were excited to try this new creperie on Main St. in Williamsville. They are open only for breakfast and lunch. There is a funny little curving entranceway when you come in, and the hostess was rather militant about making people wait in there and not in the restaurant itself. There are maybe 10–12 tables in total here. We didn't have to wait on a Saturday at 1 P.M. They have regular and gluten-free crepes (buckwheat). There are choices, or you can select ingredients and make your own. They also have pancakes and a variety of sides. I ordered a buckwheat crepe with chicken, ham, Swiss, and spinach with Hollandaise sauce. It arrived with a nice little salad; however, the crepe had no Swiss cheese, and the Hollandaise was broken. The server had another crepe made, while I ate my salad. The replacement came, this time with no Hollandaise on top. There was some inside, but it was also broken and tasted mostly like oil. The other crepe ingredients were good; however, I had two pieces of gristly chicken. It would have been nice if the cheese had melted a bit. The whole thing just felt rather cold. My companion had a smoked-salmon Benedict crepe. They poach eggs and place them on top of small, pancake-sized crepes. Her Hollandaise was also broken, and the menu said that it was to come with red onion and capers, but they were nowhere to be found. Her plate had a few pieces of fruit. Her eggs were done nicely, and the salmon was good. We shared a side of bacon that was delicious. We splurged and shared a dessert crepe: buckwheat crepe, strawberries, whipped-cream strawberry coulis, and honey butter. The honey butter was a cold pat of butter on top that did not melt. The whipped cream was at the side. There could have been a few more berries. And this really need a drizzle of chocolate. We had only water to drink, and, $48 later, we left. It seemed a bit pricey for what we were served. I think they need to work on paying attention to the ingredients in their orders. We also weren't sure of what to make of the hostess's comment 'You even had a dessert crepe!", as if it were rare and unusual, but it sounded to us as if we were quite the pigs. Cringe."

In response to the above review, I received the following email from the owners. One comment before you read it: The native language of one of the owners is French:

We just read the review on your site and we apologize for the experience you got at the time you came to visit. We will revise all our mistakes and make sure it does not happen again, sometimes a fresh hollandaise breaks, we make a new one as soon as possible, I apologize for this. I try to talk to most of our tables and that day I did not even introduce myself to you…I tried at the end of your meal but when I saw that you had a dessert crepe…my words got mix with the english translation…and (You even had a dessert crepe was not appropriate) …in french…it would have been a good comment and i am so sorry! I am looking forward seeing you again and this time in a better way.
Sincerely
Robert Sweeney
Annie Julien Sweeney
Owners
---
Brennan's Bowery Bar and Restaurant.
4401 Transit Rd.
(in the Shops at Main/Transit Plaza, next to Eastern Hills Mall, in the Transit Corners neighborhood),
Harris Hill (Town of Clarence).
933-9630.
[6/12] Given 3½ (out of 4) pennies by Anne Neville, Buffalo News "Cheap Eats" restaurant reviewer.

Owned by the same family that owns (in whole or in part) Blue Monk, Cole's, and Liberty Hound.

[DJM, 2/16/13] says: "Really bad food. Even worse, because the establishment misleads customers with an entirely false menu description. I have dined at Brennan's several times in the past, and it was never bad food (although it wasn't particularly great food, either). Anyway, I recently began working near Main and Transit, and was quite excited to have Brennan's as a nice, go-to place for good-not-great, casual lunches. After one lunch there, I do not plan on returning for any further meals. Reason why: Their lunch menu is essentially the same as their standard menu, which is available at all hours. For lunch, they have a one-page, paper section to their more permanent, bound menu; the paper section offers patrons the option of having a slightly smaller portion of select sandwiches, served with fries or a small soup, for a correspondingly slightly lower price. I thought this was a great idea, so I ordered French onion soup, along with 'The Chauncy' sandwich, which, according to their print menu and that found on their Facebook page, is 'hot, slow roasted turkey with provolone on toasted garlic bread.' Sounds good, right? What was served to me wasn't even close to the menu description. I received a mediocre hamburger bun (just like the ones that come in sealed plastic bags, with multiple-week shelf life), which, based on looking at the food on other tables, was greatly inferior to the rolls that Brennan's was actually using for their hamburgers. The sandwich further consisted of two slices of cold-cut turkey, a leaf of lettuce, one slice of tomato, and some mayonnaise. The entirety of it was cold, and the roll dried out, as though the sandwich had been pre-made and left to dehydrate in the refrigerator. My small, cup-sized crock of French onion soup was OK; it was neither memorable nor flavorful. (For the price charged, I could easily have gbone somewhere like Panera and received a soup and sandwich (plus an apple), which would have been many times better than what I received, and at a lesser cost.) The meal was terrible, and I really don't wish to try anything else on their, menu, as the 'menu' seems a general guide at best for the ingredients and preparation that you will receive."

Bill said:

[4/12] MER, our son and daughter, two friends, and I had dinner here around 5:30 P.M. on a Sunday evening. They (not I) began with a nacho-beef appetizer: a mountainous plate of nachos, ground beef, black olives, onions, etc., all glued together with lots of melted cheese; they all seemed to like it, though I couldn't get myself to touch it. Guests had cheeseburger, turkey club, Buffalo wrap, and Caesar wrap. MER had "Chick in the Grass": charbroiled chicken with mustard spinach, all under melted provolone. Everyone seemed happy with their meals. I opted for a lobster ravioli dinner special: a huge plate of lobster-stuffed ravioli in a tomato-vodka sauce, with chunks of tomato and asparagus; it was very good. The service, however, was very, very, very slow. Dinner came to a little over $16/person, including tax, but before tip.

[11/11] I ate here for the first time, for lunch with MER and two visiting out-of-town friends, while doing some shopping on Transit Rd. MER has eaten here many times and likes it. It's a big restaurant with a huge menu and many daily specials. I began with one of 2 soup du jour choices: Thai chicken curry soup; it was both sweet and (to my taste) very spicy, served in a very narrow and tall coffee cup. It was OK, but I wouldn't order it again. For my main course, I had another daily special: lemon-salmon Caesar salad, which was excellent. Others had French onion soup, beef vegetable soup (another daily special), and beef on weck. MER had a (daily special) turkey wrap with an overly spicy chipotle sauce; for MER to say that something was too spicy means that it was too spicy. However, with the large variety of options and the excellent service, I'd definitely return. Lunch for 4 with drinks and tax, but before tip, came to just under $15/person.

[BMcWS, 1/12] said: "We've never been here before, even though we've driven by tons of times. It was pleasant inside, and the dining room is not affected by the bar, which is nice. The food and service, however, were horrendous. The potato pancakes, one of the specials of the house, were mushy, wet, crunchy, and raw inside. At first, I didn't even think they were made with potatoes: completely inedible. I had a Reuben: I don't know if there was any sauerkraut or Russian dressing on it; I didn't taste any, and, since it was dark in there, I couldn't see for sure. My husband had clams casino, which were clearly premade and frozen. He also had the Clancy sandwich, which was sort of like a French dip—beef and cheese on a roll. The dip, though, came in one of those little, plastic containers with a lid that salad dressing sometimes comes in; there was no way to dip this giant sandwich in that tiny, little container. The bottom half of the roll was completely soaked and mushy, a total mess. Our son had onion rings; I thought they were greasy and obviously bought frozen. The soda was watered down. The server was weirdly rude—dropping dishes on the table and running. When she brought our crummy food, she told us to 'enjoy your feast', which seemed insulting, somehow. She was always running away from the table and answering us in monosyllables over her shoulder. We will never go back there again, for sure. I don't know what all the people in the dining room were eating, or why they all were there, to be honest. This is one of those restaurants that has a menu that is way too big, so you know it's all pre-made stuff, and there is no effort to make real food."

[NH, 6/11] said: "We ate at Brennan's Bowery Bar on Transit Road and had the worst meal ever. Two of us ordered the chicken-finger salad, which came with fingers that I think were cooked the day before and refried that night. They were dry and chewy; just terrible. The noise level in there is not conducive to visiting with old friends. The bus boy was literally 'throwing' the dishes in the dirty receptacle, to the point where I actually thought he was breaking them. We won't be back there anytime soon."

[AFN, 9/09] said: "My sister and I had lunch at Brennan's on 9/25/09. I had New England clam chowder and a fish sandwich. She had clam chowder and a small fish fry. A very good lunch."

[WHN] said:

[12/08] "Last night, Friday, 12/5/08, we met another couple at Brennan's for fish fries. We haven't gone out for Friday night fish fries in a long time, because the restaurants are always crowded and noisy, and the wait times are long for me. After a twenty-minute wait, we were seated, and two of us ordered regular fish fries, and two ordered broiled fish, along with New England clam chowder, which is included with the fish fry. Three of us thought the clam chowder was overly salty, but my wife, who is usually sensitive to excess saltiness, didn't think it was. When the server brought the food, she reversed the order and gave my wife the broiled fish and the other woman the fried fish. They simply switched. She then brought us one fried and one broiled fish and again reversed the servings, but, before we could switch, she returned and took away the broiled fish, before we could say anything, and replaced it, incorrectly, with a fish fry. We decided not to bother correcting her mistake. All the fish dinners except mine had a large piece of fish. Mine was broken up into three small pieces. I asked her if it was a small fish fry, rather than a large one as we had all ordered, but she assured me it was right, just broken up into pieces. Aside from the ditzy waitress, the fish was dry, probably overcooked, and just not very good."

[7/06] "We went to Brennan's for the first time in ages on Friday, 7/7/06. My daughter was visiting from Phoenix and wanted to have a traditional Buffalo fish fry. The fish fries were very good, as was the New England clam chowder."

[USL, 7/07] said: "I recently went to Brennan's Bowery Bar and Restaurant to celebrate a friend's birthday. All of the food was quite good. Portions were generous, so that five of the six of us brought home leftovers for lunch the next day. We ordered Irish Potato Skins and Classic Calamari as appetizers to share, and both were quite good. I had the "Clancy" sandwich, which is a French-dip roast beef with provolone. The meat was tender and delicious, and it was served on garlic bread rather than a plain roll, which was delicious. We had bought a little birthday cake and were able to eat it there without them charging a plate fee. There was a magician who was going from table to table, performing tricks and making balloon animals, something I've never seen before at a restaurant that caters to an adult crowd. [Editor's Note: The late, lamented Dakota Grill had a magician, too, as did Forks a long time ago.] It was a nice, fun touch. Service was good, and there was no problem when we had to move our reservation back by an hour at the last minute. Also, one of our party uses a wheelchair, and this was one of the better restaurants for accessibility that I've been to. Completely flat, a fairly open layout for easy maneuvering, wide doors at the restroom, and a good size handicapped stall (at least in the women's restroom.)"

[MPM, 10/05] said: "I attended dinner at Brennan's on 10/04/05, and it was without a doubt one of the worst dining experiences I have ever had. I was there with about 10 out-of-town guests to introduce them to some Buffalo cuisine, as we were all going to the Bills game the next day. Every single order was burnt, overcooked, or unappealing. My wife got a beef on weck, and it was so well done and tough looking she didn't want it. Kids' grilled cheese were so overdone they would not eat them. We were served about 90 minutes after the waitress took the order. It was so apparent that they had way too many customers and not enough staff. If they cannot accommodate serving a quality product to all of the restaurant guests, then they should limit their seating."

Review from more than 10 years ago:

[MEL, 8/99] said, after visiting the Taste of Williamsville: "Pretty good BBQ and jerk wings, which appeared to have been baked or broiled rather than fried. Of course, with skins on, they still aren't heart healthy."
---
Brick House Tavern & Tap.
4120 Maple Rd.
(at Bowmart Pkwy., between N. Bailey Ave. & Sweet Home Rd.),
North Bailey (Town of Amherst).
834-1490.
Part of the chain.

[RDM, 10/27/12] says: "I have had take-out from here once and lunch once (yesterday, 10/26/12). Very good food for a chain restaurant! The zucchini curls, off the appetizer menu, are amazing! They are thin, crisp, and crunchy from the panko breading, and come with a sriracha-ranch dipping sauce. My father had an awesome, fondue burger with Swiss and mushrooms; the burgers are huge, hoagie-sized burgers! I enjoyed my blackened mahi fish sandwich. The fries or choice of tater tots are basic but good. It seemed a bit loud inside due to the warehouse-like feel of the place, but it is also kid friendly, which was a big plus for my 4-year-old just looking for the basic grilled cheese and fries off the kids menu. We will return!"

[JoM, 8/30/12] said: "I stopped in to Brick House on 8/27/12 for a late snack/dinner with some friends. We expected the restaurant to be busy, but, to our surprise, it was very quiet. It has the atmosphere of a higher-end sportsbar, with several televisions around the bar, but a large fireplace next to the dining area. We chose to sit at the bar, since there were no parties seated in the dining room. I'd say that they have at least a dozen beers on tap. I was only in the mood for something small to eat, and, luckily for me, appetizers are $5 after 9:00 P.M. I had the soft pretzel sticks, which were accompanied by 3 dipping sauces: yellow mustard, queso cheese, and ranch; the pretzels were very good, and the dipping sauces were excellent. One of my friends had a pepperoni, brick-oven pizza; he thought it was pretty good, and I was able to test a slice. I agreed it was good; I've had better pizza, but this isn't a pizzeria. My other friend had the Black and Bleu Burger. The menu describes it as a Cajun-spiked burger with bleu cheese and caramelized onions; he thought the burger was excellent. Overall, we were happy with our meal and service, and I would return."
---
Brick Oven Bistro & Deli.
904 Abbott Rd.
(at the southwest corner with Narragansett Rd.,
south of Red Jacket Pkwy.,
north of Shenandoah Rd. & Dorrance Ave.),
South Buffalo (City of Buffalo).
844-8496.
Same management as The Mess Hall.

[6/20/13] Given 8 (out of 10) points by Andrew Z. Galarneau, Buffalo News food editor.

[May or may not be related to the Brick Oven Deli that used to be in Eastern Hills Mall ca. 2007.]

[WHN] says:

[6/30/14] "Friday night, we returned to Brick Oven Bistro with friends. We arrived ahead of the other couple and briefly considered eating on the restaurant's blacktopped patio, but decided that it was too hot, so we went inside and ordered a bottle of Bogle Old Vine California Essential Red ($24). There were a number of specials, as well as regular menu items. G and her friend both ordered sautéed scallops ($18) over seafood risotto. Soup or salad is included with all dinners, so G had the house salad with balsamic dressing. Her friend had New England clam chowder, which she said was very good. Her husband and I both had salads to start. For the main course, he chose ricotta-stuffed manicotti ($15), with red sauce. I had grilled Copper River wild Alaskan salmon ($19), with deep-fried gnocchi and zucchini. It was an excellent dinner, with very good service. The only downside was a few noisy, young children at nearby tables."

[12/21/13] "Having read good reviews here and in Andrew G's 8-out-of-10 rating in his Gusto column, G and I decided to have dinner at Brick Oven Bistro on Friday, 12/21. We began with an appetizer of bruschetta ($6)—toasted garlic bread topped with roasted tomatoes and parmesan. We also ordered a bottle of Estancia 2010 Paso Robles Cabernet Sauvignon ($20), which was listed as a wine special, but most bottles of wine are in the $20–$25 range. All entrees include a small house salad, with which we had the house-made white balsamic vinaigrette dressing. For her main course, G ordered beef short ribs ($19) served over house-made pappardelle with a pea-and-mushroom cream sauce. As described on the menu, the beef was fall-off-the-bone tender, and too large for her to finish. For my main course, I had pappardelle with zucchini and chicken ($17) tossed in a lemon-herb cream sauce. It was delicious, and I finished every morsel. (It should be noted that the most expensive entrees on the menu are the bone-in pork chop and 16-oz. NY strip steak, both for $21.) The atmosphere is casual, but the food and service are excellent. We will be back with friends in the near future."

[PZT, 4/16/13] said: "Open about a year, this has quickly become one our favorite places to dine. The food keeps getting better & better, and the service is always friendly & attentive. Casual, comfortable place with an upscale twist— more similar to Black Rock Kitchen & Bar or Blue Monk than Buffalo Brew Pub. Beer selection is huge & nicely varied; impressive wine options, as well. I can't think of another place like it in South Buffalo/West Seneca/Lackawanna. Great place to go for a casual meal with friends, but nice enough that it works for date night, too. Most recent visit was with a group of coworkers on 4/4/13. Raves from our table for the beet salad as well as the Carozza appetizer. Pizzas were fantastic— Beef on Weck & Mushroom were both ordered. Fellow diners got the Caesar salad (good, but a bit overdressed) and the steak sandwich (perfect—" not chewy meat but a perfectly medium-cooked cut of beef). My one complaint is that the kitchen was very backed up, so we were there for about 2 hours total. It was a full house on a Thursday night, but I have no idea why they were running so behind."

[RHo, 10/29/12] said: "I would highlight this restaurant as gluten free; all areas of the menu have GF options. I went to the Brick Oven Bistro & Deli on September 24th with about eight people, for lunch. It was my first time, but we were there because several in the group had been a few times and really loved it. I had the house salad and a basket of fries. I always appreciate it when the house salad is more than iceberg with a tomato wedge and slice of red onion. This small salad of greens had cucumber, pickled shallot, marinated tomato, and a white-balsamic dressing. The dressing may not have been vegan, but I didn't think to ask until I saw it. It was tasty, and I enjoyed the fries as well, which are tossed with chopped parsley, sea salt, and cracked parsley. Husband loved the stuffed peppers. They make brick-oven pizzas, any of which can be made gluten free for $2. They also have gluten-free pasta available, as well as gluten-free bread for sandwiches. There are over twenty beers on tap and almost fifty bottled beers available. The space is great: It has a classy, yet casual feel; really nice without being pretentious (think bistro, not deli). It has a lovely bar, and there is a large, half circle cut out in the wall, where you can see into the kitchen from the dining room, and I watched the chef hand-pulling their homemade mozzarella, which was very cool. It's a great place for a large group or for a date. It could easily be your 'regular place' if you live in the neighborhood, and, if you don't, it's definitely worth a visit. Go for lunch, drinks, dinner, or all three."
---
Brickyard Pub & BBQ.
432 Center St.
(east of 4th St.),
Village of Lewiston (Town of Lewiston, Niagara County).
754-7227.
[KaB, 8/10] says: "We were in Lewiston on 8/28/10 for the Lewiston Jazz Festival. [Bill says: —WARNING: WEBSITE PLAYS LOUD MUSIC! It has to be one of the premier summer festivals in WNY. Many of the restaurants set up shop on Center Street and offer limited menu items similar to the Taste of Buffalo, but their restaurants are right behind them if you want more. There are all types of cuisine, beer, wine, etc. We met up with 4 other friends and decided to try the Brickyard for lunch because of their outdoor patio and location close to the main stage. While we listened to some awesome jazz, we had great food. Three of us ordered salads, and three ordered the pulled-pork sandwiches. The sandwiches were rated outstanding. They provided two sauces, one vinegar based and one sweet, to go along with the pork. My smoked turkey salad was huge. There had to be close to a ½ pound of turkey thickly sliced in bars on top of the greens, along with pecans and cheddar cheese. My husband had the Cajun Shrimp Salad. It was similar to a Caesar salad with Cajun shrimp. The shrimp were large and cooked just right. The accompanying corn bread was easily the best we have ever had, because it was so moist and flavorful. I would go back just for the cornbread! The service on a very busy day was excellent as well."

[PT] said:

[6/10] "Two friends and I went to the Lewiston Tour of Kitchens on Saturday (June 12th). Each house on the tour featured a dish from one of the local restaurants. The food was generally good, but my favorites were delicious pork sliders with homemade relish from Carmelo's, excellent corn chowder from the Youngstown Village Diner, and wonderful Brunswick stew, made with chicken, pork, beef, and vegetables, from the Brickyard Pub. I've seen Brunswick stew on restaurant menus in the south, but never had it before. If I see it again, I would order it. Other dishes included Jamaican jerk pork sandwiches from the Niagara Falls Wegmans, rice balls from Casa Antica, and wine and desserts at Water Street Landing, There were several other dishes from restaurants that I can't remember or didn't try. It was a fun day."

[12/06] "Their combo platter—a small rack of ribs, pulled pork, and beef brisket—is excellent. You get plenty of meat, corn bread, and a choice of two side dishes for $12.99. The ribs are meaty, moist, and very flavorful. Much better than Kentucky Greg's, where I found the ribs had very little meat and were extremely dry."

[AFN, 6/09] said: "My sister, our daughters, and I went to the Lewiston Region Tour of Kitchens on Saturday, 6/13. Seven restaurants from Lewiston, Niagara Falls, and Youngstown offered samples of their cuisine at the various houses on the tour. My personal favorite from The Brickyard Pub & BBQ was "Louisiana shells" stuffed with Andouille sausage and chicken, topped by cheddar mornay sauce. Overall, the tour was like a multi-course tasting menu experience. Excellent! We have never been to The Brickyard Pub. I told my husband we'll have to try it this summer."

[CO'C, 7/08] says: "A 3-hr. break between a wedding & the reception left us with nothing to do at 3 pm. on a Sat. in Lewiston. The 6 out of town guests & the 2 of us were feeling a little hungry, so I suggested the Brickyard Pub. What a mistake!!! 5 minutes standing at the door, no one paid the least attention to us. (We were sort of hard to miss.) The sign said to "let us seat you". Finally, we were told to pick a table. We did, &, 10 minutes later, I had to ask for service. The place was half empty. We got menus, ordered drinks (a combination of wine, coffees, & soft drinks; nothing difficult) & snacks (all ordered at the same time!). 10 minutes later, we got the requested drinks. Note we are up to 25+ minutes here. 40 minutes after that, we asked for the check, since our orders of 5 appetizers still hadn't shown up. We were told that there were still orders ahead of us. No apologies, etc. Staffing wasn't a problem, since they were all over, chatting to each other, & we could see into the kitchen: There were people standing & chatting in there. At least there was service at the bakery we popped into. It was too late to try another place. Granted, we really weren't in a hurry, but over an hour wait to get 5 appetizers? And we were still waiting. I will spread the word. I also sent [this review] to the management of the place, & the person responding said that no way could the wait have been that long—completely dismissive of what occurred. Since we were on a deadline & had two people who had worked in the industry with us, it became a game to see what was causing the delays & what the response would be. The manager's final response was to include the web address of the most recent review from The Buffalo News."

[HHFK, 7/07] said: "Finding ourselves in Lewiston at dinnertime, my companion, our son, and I decided to try the Brickyard Pub & BBQ. First, let me say that the name does justice to the establishment. The draft beer spans from local micro-brews (including their own Brickyard Brown Ale and a seasonal pick) to the commercial standbys. They also have an outstanding stock of bottled beer and bourbons (more on that in a moment). The first good sign we had was the trickle of smoke coming from the back of the building and the scent of BBQ. My companion had the traditional platter (pulled pork, sliced brisket, St. Louis ribs) with sides of mac & cheese and coleslaw along with the seasonal pomegranate wheat beer. All of the meats were, in my companion's wording, "brilliant". The coleslaw had a lot of paprika, which was different, but good. The mac and cheese was typical, not great—as such, it was probably the low point of the entire meal. I had the Big Blue Plate Special of brisket with sides of sweet potato fries and the house bourbon along with a glass of the Blue Moon ale. That's right, one of the choices for sides is a shot of Evan Williams' bourbon. The brisket's initial rub was very mild, so it wasn't very salty. It was also done to perfection, tender and juicy. The additional barbeque sauce was a wonderful blend of sweet and spicy that didn't overpower the flavor of the beef. The sweet potato fries were soft and tender inside and firm but not crisp on the outside. Servers were pleasant and attentive, and the building itself was clean and pleasant. Overall, this was a great restaurant experience that's got us looking for reasons to find ourselves back in Lewiston."
---
Brioso.
5195 Main St.
(in the Wyndham Garden Buffalo Williamsville hotel,
at S. Forest Rd.,
just west of the Village of Williamsville),
"Greater" Williamsville (Town of Amherst).
828-8370.
Same management as Butterwood Sweet & Savory.

"South American/South Western" cuisine.

[JoM, 6/24/14] says: "A few colleagues and I stopped in for lunch on 6/24/2014. It's located inside the Wyndham hotel in the heart of the Williamsville village. [Well, actually, it's just outside the boundaries of the Village:-)—Ed.] I'd say that the overall decor and feel of the dining room is exactly that: You're in a Wyndham hotel. It's fairly upscale and has an impressive bar just inside the main entrance to the restaurant. To start, 2 of my co-workers had a cup of the Minguichi Soup, which was described as a roasted red pepper and corn soup; they said that it was just 'all right'. For my entree, I ordered the Shaved Rib Eye sandwich; it was served on a salted roll with small pieces of steak, pepperjack cheese, and 2 large onion rings. The 'shaved ribeye' description was misleading, because the steak was cut into small pieces, not slices; I really didn't care for the sandwich, and thought it lacked flavor. Two of my colleagues ordered the Pollo sandwich; again, they thought that it was very ordinary, and weren't impressed. The 4th in our party had the Empanada de Verde; he was very disappointed with his meal: It was 3 small empanadas, which he said had very little flavor, and wasn't at all what he expected when ordering the meal. The restaurant was not busy for the lunch hour, with only 4 other tables occupied. Our service was attentive, and drinks were refilled regularly. Overall, we were underwhelmed with the quality of our meals. I wouldn't rush back."

[LGe, 4/10/14] said: "Four of us ate at Brioso in mid-March 2014 and found that the food did not quite live up to the aspirations or prices of the menu. The restaurant serves as the hotel dining room for the relatively new Wyndham Hotel and has the excellent feature of covered parking for free—this came in handy on a snowy night. The restaurant is nicely decorated and has a nice bar area. Before dinner, we had a fancy cocktail, which was good, and had excellent red wine with dinner that the bartender-sommelier recommended. The menu is kind of nouvelle southwestern, and the bottom line was that the appetizers were pretty good, but the main dishes were spotty, and one was decidedly weak in the case of the Brazilian fish stew (Moqueca). The taco appetizer was tasty and fresh and interesting; a second shared appetizer that was a special for the day with some kind of quinoa preparation was so-so. The fish stew had a very tasty, coconut-milk broth, which had a scallop or two that were cooked nicely. The other fish, however, was overcooked and tasteless. A companion's Ahi Tuna plate was very good. The bottom line: a good place for drinks and appetizers, but not for a full-course dinner. At the prices charged (e.g., the fish stew is $32), the food should be uniformly excellent. One thing the restaurant could improve in addition to the food: There was a wide-screen TV mounted in the dining room, albeit near the bar. For fancy dining (and for me, for any dining), TV (even muted, as it was this time) should not be part of the experience. The management was willing to turn it off, but several patrons really wanted to see the NCAA game that was playing that night, so we did not insist. Also, one more detail—the restaurant website lists the three menus (breakfast, lunch, and dinner) they offer, but labels them 'Menu's', with an apostrophe, making it look like a possessive noun."
---
Broadway Hotel.
158 Main St.
(at the southwest corner with Island St.,
south of Thompson St.),
City of North Tonawanda (Niagara County).
692-9810.
[NGi, 5/29/15] "It was delicious: several choices of platters, and reasonable."

[CEP, 8/08] said: "I was reading your list of fish fry places and was sorely disappointed to see Broadway Hotel, my favorite place, not on the list, so I figured I'd send in a review. On the outside, the Broadway Hotel looks likes any other neighborhood bar. Seeing as we make a point to bring all of our out-of-town guests there and any other first-time friends, I'm frequently warning that "the place looks like a dive, but the fish fry is the best in town". After dinner, no one has ever disagreed with our assessment of the food, and we've even swayed over some loyal fans of other fish fries. What is a Broadway Hotel fish fry? They start you off with the typical bread and butter, but also two dishes of appetizers: one of delicious, warm German potato salad (better than some homemade, I've had!) and one of a sweet-and-sour cabbage salad (refreshing, sweet, and tangy). When they bring your main dinner, you have a choice of battered, breaded, or broiled fish. The battered fish is always lightly coated and never too greasy, and the Cajun broiled option is just as tasty. Either way, the pieces of fish are mammoth sized. With your fish, you also get your choice of potato, and sides of macaroni salad and coleslaw. Very satisfying meal for only $7.95. We've never been disappointed, and if you go, it's well worth the wait. However, if you get a group together, they'll take reservations for 5 or more."
---
Brothers Restaurant and Pub.
728 Main St.
(east of Olean/Pine St.),
Village of East Aurora (Town of Aurora).
714-5842.
[9/11] Given 3½ (out of 4) pennies by Anne Neville, Buffalo News "Cheap Eats" restaurant reviewer.

[KMe, 3/12] says: "We visited Brothers on Saturday [3/10/12], and we were very disappointed in the food. The place was very quiet, as they (still) don't have their liquor license. They had it for a while after they opened, but cannot serve until they 'get the forms cleared up and approved'. Two of us ordered wings: One was BBQ and good; the other wanted crispy and hot, but they weren't either. However, the wings were a very good size, and presentation arrangement was very nice. I ordered the Mexican Chicken smothered in peppers and topped with cheese, salsa, and sour cream; the chicken was a bit burnt and seemed to be left in the broiler for a little too long, as the cheese on top was hard. I also had a side of the cheesy potatoes, which were just awful; they weren't cooked thoroughly, and there was no cheese anywhere in the potatoes. Also, it was covered with corn flakes that weren't even cooked along with the dish, so we had corn flakes all over the table trying to get to the potatoes! Prices were average, and service was very good. I don't think they will last long, unless they get their liquor license very quickly."

[AEM, 11/11] said: "I am pleased to say that, after having seen many places come and go from the corner of 20A and Rt. 16, I think this one may just hang around awhile! I have been to Brothers many times since it opened earlier this year, and they keep me coming back with their good food and friendly service. The menu seems pretty standard at first glance, but Brothers puts their own twist on familiar favorites. What might be a plain old cheese-sticks appetizer somewhere else is a fresh, deliciously breaded, mozzarella cheese dish at Brothers. They don't take reservations for parties smaller than eight, but they have a full bar area with nice televisions where you can wait for a table."
---
Bruce's Cottage Cafe.
• Facebook page
10448 Harper Rd.
(in the Country Cottage Gift Shop & Gardens, between Colby Rd. & Smithley Rd., east of Darien Lakes State Park, southeast of Darien Lake theme park),
Darien (Town of Darien, Genesee County).
1-585-547-9591.
[AMS, 4/27/13] says: "This is comfort food in a comfort setting. Everyone was pleasant and welcoming during this first visit of ours. We tried the chicken wing soup to start, a generous helping of yumminess. We were really stuffed from our delicious pulled pork in bourbon sauce on a Kaiser roll and bratwurst topped with onions and kraut on a pretzel roll that came with a plentiful side of fresh chips. Bruce gave us a complimentary [sic] dessert for home. This special place has the complete package: tasty, inexpensive food; service that makes you feel like family; and a charming, rural setting in the cozy, relaxing tent behind the colorful gift shop of Americana. Take your family there or your date to dine and shop. You'll want to return soon, as long as the weather is nice, and the café is open May through October!"
---
Bruno's Pizzeria.
1274 Eggert Rd.
(south of Main St.),
Eggertsville (Town of Amherst).
833-6800.
[3/11] Given 3½ (out of 4) pennies by Anne Neville, Buffalo News "Cheap Eats" restaurant reviewer.
---
Buffalo Beef and Brew. —WARNING: WEBSITE REQUIRES A PLUG-IN!
3701 McKinley Pkwy.
(in the McKinley Mall, near Blasdell),
Town of Hamburg.
821-7771.
[10/10] Given 3½ (out of 4) pennies by Joan Barone McDonald, Buffalo News "Cheap Eats" restaurant reviewer.
---
Buffalo Brew Pub.
6861 Main St.
(at Transit Rd., in the Transit Corners neighborhood),
"Greater" Williamsville (Town of Amherst).
632-0552.
[SFi, 5/10] says: "We dined at the Buffalo Brew pub last night [5/25/10]. They are open and doing well after an early morning fire on May 1st. The kitchen has been gutted and will be remodeled. Food is currently being prepared from a trailer kitchen, which was used in the Vancouver Olympics. The wings were crispy and steaming hot. Everything was cooked perfectly. They do have a limited menu, but most of their favorites (wings, Buffalo Burger, beef on weck, salads, soups) are available."

[DwH, 3/07] said: "Travelling to Buffalo almost weekly since February and wanted to pass along some impressions: For what it is—it's just fine. Lots of great beers and free popcorn and peanuts. Food is classic and pretty tasty bar food. Staff makes you feel as if you are a regular "Norm!" "

Review from more than 10 years ago:

[DY, 9/02] said: "Not just famous for their microbrewery, they have a fine selection of pub-style foods. Their wings are meaty and tasty, and some of the best I've had outside of the Shannon Pub (which they own, also). They have a good beef on weck (the beef is basted in their own beers), and meat pies, sausages, and other items you might find at English or Irish pubs. Oh, their burgers are very good, also."
---
[

] Buffalo Chophouse.—WARNING: WEBSITE LOADS SLOWLY AND HAS LOUD MUSIC!
282 Franklin St.
(between W. Tupper St. & W. Chippewa St.),
Downtown Buffalo.
842-6900.
Same owner as D'Arcy McGee's Irish Pub.

Online reservations available via OpenTable.com.

[1/16/13] Given 8 (out of 10) points by Andrew Z. Galarneau, Buffalo News food editor.

[12/08] Given 4 (out of 4) stars by Janice Okun, former Buffalo News restaurant reviewer.

[4/07] Listed as one of Buffalo's "27 Best Restaurants" by Buffalo Spree magazine.

[SBa, 7/22/13] says: "To celebrate both the 8th-grade graduation of my twin daughters and their 14-year-old birthday, which occurred on the same day, my husband and I took our twins, grandparents, and godparents out to the Buffalo Chophouse on 6/23/13. We had a party of 8, and the night was fortunately not very busy. I was a little disappointed with the valet service, who did not open the doors for us to get out. I really wanted my twins to see the niceties associated with a 5-star experience. As my family of 4 waited for our guest, we wandered over to the meat case. The chefs were so nice and friendly, engaging my twins in conversation about selections of meats. When our whole party arrived on time, we were immediately taken to our reserved table, which I had requested on the 2nd floor overlooking the downstairs bar. Our drink orders were taken and served promptly, along with an assortment of feta cheese and olives. I ordered an appetizer of Flying Shrimp for the table, which came just in time as we were finished reading the menu, ready to order our salads and entrees. My husband and I have been here many times, but our 6 guests were novices. The appetizers and salads ordered were beyond wonderful: The calamari were crispy and cooked perfectly; the dipping sauce was very satisfying. The lobster bisque was hot and creamy. Three of us wanted a little salad, and split the wedge salad; we added the apple-smoked bacon to crumble on top. It was a perfect, satisfying selection and not too filling when shared by 3 people. Our entrees were perfect: Five guests chose a rack of lamb chops, a filet mignon for 2 guests, frenched pork chop, and one 14-year-old twin ordered the 'Fred Flintstone'—a huge, bone-in ribeye. Each was prepared to perfection. My sister (a godmother), the other twin, and I shared 3 entrees—a porterhouse steak, Alaskan king crab legs, and an Australian lobster tail. Our waiter placed all of these dishes in the center and gave us plates to use. Our sides of mashed potatoes, French fries, sautéed mushrooms, and asparagus were perfectly prepared. Everything was delicious. Dessert included bananas Foster, warm apple pie, crème brûlée, chocolate cake, and 3 chocolate mousses (which offered a peanut-butter topping, but each person who ordered the mousse declined it). Everything was wonderful, but the chocolate mousse was not really a light, fluffy mousse: It was thick and pasty, like a ganache; no one really enjoyed it. Matt Kinney, our server was absolutely the best: knowledgable, patient, comedic, and fun; the service was wonderful and attentive. My husband and I had bought our twins iPhone 5s, which we asked Matt to serve as a dessert to the twins. He brought the birthday girls a 'dessert' plate under a metal dome. When they lifted the dome up and saw their iPhones, they were speechless and covering their mouths trying not to scream. Once things calmed down, he brought out the dessert that each twin had ordered, with a candle lit on the plate decorated with chocolate writing saying 'Happy Birthday': priceless moments that I can still remember and write about a month after it happened. Thank you Buffalo Chophouse and Matt Kinney for an awesome, memorable night. We ordered 2 Cosmos and 3 glasses of wine. Price was approximately $125/pp; it was definitely a priceless experience for my twins: well worth all the memories."

[AMB, 2/12] said: "Visited Buffalo Chophouse for the first time this weekend [weekend of 2/17/12]. My review is mixed, but I think it is because the restaurant atmosphere was just different from my expectations. I was thinking fine-dining, dress-up-for-dinner restaurant—but this wasn't the case: There were several tables with toddler-aged children; there were a number of tables where patrons were wearing jeans & baseball or ski hats at the table. So, while it is an expensive restaurant, it doesn't seem to be an 'elegant' type of place. We were also seated in what I'd think of as overflow space—lots of tables set up in a banquet room (which was a pretty room, if you were having a banquet, but feels odd for dinner). However, it was a busy weekend—post Valentine's, and we called for reservations very late, so it was understandable (if you care about things like where you are seated, then I'd recommend checking when you call). That said, the steaks we ordered were delicious—maybe the best steak I've ever eaten—perfectly done, well seasoned, great taste. We had mixed feelings about the sides we ordered: While the spinach salad with bacon-wrapped scallops, hard-cooked eggs, and mushrooms was nicely presented, and the salad very good, the scallops were a bit salty and not as fresh as they could have been, the breading in the clams casino was a bit 'gluey', and I thought the twice-baked potato was too salty; the garlic-spinach side was good. Others have commented on the portion sizes (huge; it is worth paying the plate split charge, unless you have a big appetite or like leftovers). The waitstaff was very friendly and attentive. So, in the end, it is worth it if you want to eat very high quality beef (we didn't try any non-beef entrees) in a casual atmosphere."

[EMW, 6/09] said: "My fiancé and I received a gift certificate for Buffalo Chophouse that was about to expire, so we had an early dinner there last Sunday. We had no reservations, but the restaurant was nearly empty, so we were promptly seated at a nice table in the front room with the bar. Our waiter was very nice and attentive, and he brought our drinks out quickly: a glass of Riesling for me, and an iced tea for my fiancé, which the waiter continually refilled throughout dinner. We split the Flying Shrimp appetizer, which the menu describes as "10 Tempura Battered Shrimp Served with Cocktail and Royal Sauces". The presentation was very impressive, and the breading on the very large shrimp was light and flaky, very delicious—but very expensive at $26 a pop! We split a Caesar salad, which was good but not outstanding. For entrees, I ordered the Grilled Salmon Filet (which comes with baby vegetables and a dill cream sauce) and my fiancé ordered the 14 oz. Filet Mignon (medium rare) and added that night's special: to have his meal "Oscared". This meant that they added jumbo lump crab meat, asparagus, and a bearnaise sauce to your cut of meat. Our waiter did not indicate the cost, and we did not ask. We also ordered a side of home-fried potatoes to split. The entrees arrived, and everything looked great, but they had neglected to "Oscar" the filet. So the waiter promptly returned the fliet to the kitchen. When the steak came back, it was topped with a huge amount of real, succulent crab meat—it was really amazing how much crab was actually on this plate and how big the lumps were. However, upon cutting into the filet, it was definitely cooked to medium—there was barely any pink in the center at all, and this was a very thick cut of meat. When the waiter asked how our meals were, my fiancé mentioned that the steak was really too well done for his taste, and the waiter agreed it definitely was not medium rare. He graciously offered us complimentary desserts for our trouble, and we accepted. My salmon dish was very good. For dessert, we had the bananas Foster and the creme brulee, which were both delicious (although in looking at the prices on the menu, I'm not sure that we would have ordered them had they not been free). Overall, we enjoyed the meal. Then the bill came! I want to preface this by saying that I absolutely don't mind paying a lot for a great meal. But the cost of this meal was almost shocking to us: $175 for two people (and remember, this didn't include dessert, which would have been an additional $20 or so). Remember that "Oscar"? It was $20 in addition to the cost of the filet, but honestly, it was so good that I felt it was probably the most valuable thing we ordered all night! Also, we realized that we were charged for every single refill of iced tea that my fiancé consumed! $15 for iced tea when we are clearly not skimping on the meal? I thought that was a little crass for such an upscale establishment. So, looking back on the overall experience, we enjoyed our meal, but with so many steak houses popping up around Buffalo that are (1) less expensive and (2) can cook a eut of meat to the ordered temperature, we probably won't be back any time soon."

[Bill, 1/09] said: MER, my 13-year-old son, and I ate here on a Tuesday evening, primarily because we had received a gift certificate as a Christmas present and we had to be downtown at dinner time. For her appetizer, MER had the beefsteak tomato and Maine onion salad with buffalo mozzarella (another option was Roquefort); I had a taste, and we both liked it, especially the vinaigrette dressing. MER and my son had 10-oz. filets mignon, which they liked very much. MER thought hers the equivalent of that at La Scala, which has always been her favorite. However, this one came out piping hot; indeed, it continued cooking while on the plate! I, following my rule of eating that which I normally do not cook at home, had the catch of the day, which was a Szechuan-glazed red snapper with udon noodles and Asian vegetables in broth. It was tender, just very mildly spicy-hot (a good thing, in my opinion: I'm not overly fond of spicy-hot food), but a bit salty. Coffee was hot and good. MER ordered two side dishes: asparagus and sauteed onions. Both were excellent (though I didn't need them, because of the veggies that came with my meal; as others have noted, everything is à la carte: the steaks come unadorned on a huge plate). For dessert, my son had the "volcanic" chocolate cake, and I had the "American" apple pie with vanilla ice cream and caramel sauce; both were accompanied by fresh berries and fruit. Service, by Chris, was friendly, efficient, and professional. But: The portions (and prices) are obscenely huge. A healthful portion of steak is a quarter pound, roughly half of the smallest portion served here. I had fully two servings of snapper. You can't order a single portion of a side dish; there were enough asparagus and onions to serve at least three of us, which is fine because there were, indeed, three of us, but had there only been one, there would have been the same amount. As for the desserts: What we believed to be the "volcanic" chocolate cake, which is what we ordered, I have since found out (from re-reading Janice Okun's review) was actually the "nine-layer" chocolate cake for two (made off-premises by Carriage Trade Pastries): a "slice" that seemed to be 10 layers, 8" high, about 4" in radius, and about 4" in circumference; we took pictures so that friends wouldn't think we were boasting. Needless to say, we took most of it home; Chris—our otherwise excellent waiter who seemed to have misunderstood our dessert order—admitted that no one had ever finished it. The apple pie was a full pie, about 8" in diameter; I could only eat about ½ of it, but we didn't take it home, because of the (now melted) ice cream. They do a nice job of boxing your leftovers and putting them in a shopping bag. But you pay for this. Our meal, with 2 glasses of wine, came to over $200 before the tip. I'll give it one star, which it clearly deserves, but I'd prefer trying some of the other excellent downtown restaurants before returning.

[CEP, 8/08] said: "As I'm browsing your site more, I think I'd like to put in my 2 cents for Buffalo Chophouse, also: 1/1/08: Based on all the positive reviews, we made reservations at the Buffalo Chophouse for New Year's Day for two (anniversary) and were very disappointed with the experience. When we arrived, the place was nearly empty, but we were given the worst seat in the house: a corner table on the ground floor, conveniently located 5 feet from the kitchen, bathroom, and coat closet. As the place was nearly empty, the corner wasn't highly trafficked, but we did endure the stares of kitchen staff leaning on the counter for the evening. On top of that, the water glasses were dirty. The food was good, but as a previous reviewer states, the steak comes alone. I wanted mushrooms with my steak, and had to order a side of them for $8—a dish big enough for 4 or 5 people to top their steaks with, even though there were only two of us, and only I wanted them. Also, an ordinary baked potato (the only side actually intended for only one or two people) ran the same price. The menu is not structured for couples, unless you want to just eat a steak or don't mind spending a fortune on large bowls of sides and having an entire bowl of sauteed mushrooms left over. We will not be returning here."

[AHa, 9/07] (of Raleigh, NC!) said: "I was in Buffalo for business, and 3 of us went to the Buffalo Chop House. We were there on Wednesday night, 9/5/07. No problem getting a seat (without reservations). Hostesses (2 of them) were nice, polite, and beautiful. Restaurant was nice, classy, and had a good atmosphere, with great music. Waiter was friendly, informative, and good. Best of all, the food was great. Lobster bisque soup was excellent, Caesar salad great, sides great; sides portions à la carte were hefty (can share) even though pricy (compare to a Ruth's Chris). Two of us shared Châteaubriand for two, and it was cooked perfectly. I was expecting some Bearnaise sauce with it or on the side, although it was excellent without it (and I didn't ask for it); it would have topped it off. Garlic mushrooms were great. The third person had a NY strip, and he commented it was very good, and big! We all had a couple of beers, a bottle of wine, and after-dinner drinks. Price out the door for 3 (guys) around $380. Not cheap, but I think the value was there, and will go back! I've been to several different chop houses around the country, and this one has probably been the best overall! Would recommend highly! Would rate it 5 out of 5!"

[AMS, 8/07] said: "The filet is to die for! The waiter said that they drop it in butter right before they serve it. This has to be the magic in their meat. It is not an exaggeration when the waiter says that one side feeds two people. It really does! Only I touched the plate of asparagus because my husband cowers away from veggies, so I had lots to take home. The hollandaise sauce was divine. The twice-baked potato (apparently not part of the regular menu) was delicious and as long as half of a computer keyboard. I didn't find anything overly salty. The meat was cooked as requested. Service was prompt and amiable. Maybe it was such a great night for diners and servers because it was a Monday. I will definitely seek out an excuse to go there again. It's worth every penny (or every Ben Franklin)."

[DwH, 3/07] said: "Travelling to Buffalo almost weekly since February and wanted to pass along some impressions: Buffalo Chophouse is exactly what it claims to be: a temple to beef. Old-line barkeepers who know your drink after the first one on the first visit—immeidately making you feel like a member of the club. The sides (creamed spinach is a must) are well-done and match the steak thing flawlessly. Wine list is comprehensive, and you can bottom feed without compromising the quality of the evening. The cost is pretty hair-raising (expense account turf), but the service and the food are such that, for an evening anyway, you get to feel like Boss Tweed. Before he went to jail."

[MRT, 11/05] said: "On Saturday, November 5, my husband and I enjoyed dinner at the Buffalo Chophouse. Because of this wonderful restaurant guide, I asked that no salt be added to my meal. When you first sit at your table, you are brought some olives, hot peppers, and feta cheese. Warm rolls and softened sweet butter are also brought to your table. My husband ordered their lobster bisque as an appetizer. He rated it 8.5 points out of 10. I ordered a plain field greens salad with no dressing, which made me happy. My husband suggested I order the 14-ounce filet mignon, and only eat some of it. This I did. I also ordered a side of spinach sauteed with garlic, and sauteed mushrooms. My husband ordered a rib-eye steak, baked potato, and asparagus. I will say that the asparagus was thick and not very tender. It was the only wrong note of the meal all evening long. My husband said he was disappointed with the presentation of the steak—it sat all alone on the plate. I was not disappointed. I emptied my plate of spinach and my plate of mushrooms right onto my steak plate. I ate approximately 4 ounces of the delicious filet. My husband enjoyed the rest of my filet today for lunch. For dessert, I ordered their apple pie and an espresso. It is a wonderful apple pie, with a delicious sauce, as well as a small fruit salad with kiwi, strawberry, raspberry, and cantaloupe. My husband ordered their chocolate cake and a cup of coffee. The service at the Buffalo Chophouse is first rate. Water and wine glasses were always filled. Empty dishes were quickly removed. I will be very happy to return to the Buffalo Chophouse."

[RTR, 10/05] said: "Recently visited Buffalo to see relatives and went to the Buffalo Chophouse—our party was five, and reservations at 7:30. The place was mobbed and obviously overbooked, not to speak of the deafening decibel level. After being "stacked" at the bar, we were finally seated an hour later. A nice but rushed waiter took our orders, and, after the salad and appetizers, which were fair, we waited over an hour for our main course. All had meat dishes. After inquiring of the management where our food was, since we were going to "call the dining experience off", the waiter came running up the stairs with the food. As testimony to the evening, the table behind us, after waiting over one and one-half hours to be seated and not getting served anything but bread, got up and left . After our prolonged wait, we were amazed that the food was inedible. The had used so much of the meat rub that the pepper overload made it impossible to eat, let alone even attempt to swallow. All left their food. Living in a city of 5 million that prides itself on its steak houses, I have to say that this was the worst dining out I have experienced. It was terrible and inexcusable. Being popular and "in" is one thing; economic motives and overbooking are another."

[WHN, 8/05] said: "My wife and I, along with another couple, ate here on Saturday, 8/20/05. This was our second time and our friends' 3rd at this restaurant. We probably would not have gone back, but our friends really like it. While the service is indeed excellent, as [REV] said below, both my wife and I found the food to be incredibly salty—we all had filets ($32 for a 10 oz.; $36 for a 14 ounce), which were cooked perfectly, as ordered, but the salt content of a meal here must provide at least a week's worth of sodium. Likewise for the side-orders, especially the steak fries. I also object to having to pay $1 extra for anchovies on a $7.50 Caesar Salad. As far as I know, Caesar Salad is supposed to include anchovies. Restaurants should deduct $1 for those who don't want them, not add an extra buck. The wine prices are a little absurd—$40.00 for one of two "house" Chardonnays—a 2003 Sebastiani Sonoma County Chardonnay that I just paid $9.99 for at Premier—a 4-fold markup from retail. The waiter also said (incorrectly) that it was on Wine Spectator magazine's top 100 list. (It was rated 88 out of 100, and was designated a "Smart Buy"). On the other hand, they had a real "bargain"—relatively speaking—a 1999 Napa Valley Cabernet that retails for $95—$100, priced at $100. I won't say what it was just in case we go back and decide to blow $100 on a bottle of wine. I suspect they might triple or quadruple the price if they realize what they've done. I would say there are a lot better restaurants in the high priced category, including Hutch's, Rue Franklin West, and Oliver's. And there are a lot of places where the steaks are just as good, and definitely less salty, for half the price, including Calvaneso's, City Grill, McMahon's, and others."

Reviews from more than 10 years ago:

[REV, 5/05] said: "I was there with my company for dinner on 4/25/05. I was impressed with the service. Never a glass was empty, nor were we waiting long. The appetizers were very good. Also, the presentation was pleasant, as well. The wine selection was good, and the one we received was in good form (bouquet, taste). I liked the fact you could get Pellegrino as your table water at no extra charge. My only complaint was the entrée portion of the evening. No one else had an issue, but since I do take my beef seriously, I was rather upset as to the condition of the meat. First, we were never presented our cuts of meat or seafood. This is usually standard at such a place, especially proclaiming themselves as the premier steak house. When it was served, it was à la carte, which is to be expected. The most attractive meat was their bone-in sirloin, which looked unique and very appetizing. I ordered my filet mignon medium rare, but more so on the rare side. Unfortunately, I received more of a medium well to well. The meat was on the verge of grey, with a little pink left. The cut was nice and thick, too. So you know the meat was not watched during the cooking. The searing was good, but the taste was a bit salty. I think it has to do with the rub/prep of the meat. I took the leftover home with me, and my girlfriend agreed. There was no problem with the quality of meat, or with the tenderness. The preparation was very much yet to be desired. Also, the sides we received were, for the most part, good. But again, the saltiness was a bit much. The most over-salted was the spinach, though the asparagus was prepared perfectly: not overdone & stringy, not underdone and hard. No problem with the quality of meat, or I'm glad I went with work, since I would have been upset for the price and preciseness of the cooking asked for, as well as the superfluous overly-salted foods. I may return, since it is a nice place, but I will definitely look around for better! The best steak I've had thus far was surprisingly at Carrabba's in Amherst. I suggest there until I find better! "

[MR, 9/03] said: "My wife and I ate there last evening. The food was excellent. The service was incredible. Put down your glass, and they would fill it for you. The atmosphere is beautiful—but you'll pay for it. Very pricy for what you're getting. Great food, but à la carte selection makes things add up quickly. 24 oz. Porterhouse = $33. They also have a 48 oz. version...for $66! Whew. The term "Chophouse" denotes something of a "no-frills" variety steakhouse, but what you get is a first-class dining experience."

[DG, 6/03] said: "My wife, son, and I ate there last weekend. The food and service were excellent but a bit pricy for Buffalo. I would highly recommend for a special occasion and will be back again."

[FNN, 4/03] said: "My wife and I ate there last month and were very pleased. She had the filet and I had the sirloin. The sirloin was done to perfection as was the spinach. The filet was also excellent, a bit underdone for her taste."
---
Buffalo Joe's Cafe.
8611 Main St.
(across the street from the Harris Hill Office Park, between Harris Hill Rd. & Shimerville Rd.),
Harris Hill (Town of Clarence).
276-3012.
[3/1/13] Given 3½ (out of 4) pennies by Anne Neville, Buffalo News "Cheap Eats" restaurant reviewer.

Breakfast and lunch only.
---
Buffalo Pizza Co.
1769 Main St.
(south of Lafayette Ave.),
East Side (City of Buffalo).
881-1111.
Review from more than 10 years ago:

[MEL, 11/99] says: "One of my coworkers raved about this tiny restaurant near Canisius, but I found the pizza here to be pretty nondescript. I notice, however, that they pile on an unusual amount of cheese so I give them extra points for effort."
---
Buffalo Proper.
• Facebook page
333 Franklin St.
(at the northeast corner with W. Tupper St.),
Downtown Buffalo.
783-8699.
In the former location of Laughlin's.

Online reservations available via OpenTable.com.

Listed as one of the 5 best new restaurants in 2014 by Donnie Burtless, Buffalo Eats

One of Andrew Z. Galarneau's (Buffalo News food editor) 10 most remarkable new restaurants for 2014.

[10/30/14] Given 8 (out of 10) points by Andrew Z. Galarneau, Buffalo News food editor.

[9/18/14] Listed as one of the "10 Essential Places to Eat in WNY" by Donnie Burtless, Buffalo Eats

[DGB, 5/20/15] says: "A commitment at a not-for-profit reception on 5/19 led to a spur-of-the-moment dinner at Buffalo Proper. My wife and I were a bit conflicted, due to the rather mixed reviews we had seen/heard/read, but we decided to give it a try—we are seldom downtown together at dinner time. It was a good call. The décor—open brick walls, dark wood, tall windows—was inviting and very classy. The jazz being blasted in the bar area downstairs came up through the open floor, but was not at all distracting, and lent a casual, clubby feel to the 2nd-floor dining room. Dinner started with a shared eggs and potatoes ($10), Ole's potatoes, flat #12 mushrooms, pickled onion, and red miso, topped with a Leonard Oakes Pinot Noir poached egg. It was delicious, but lacked a necessary accompaniment—bread (preferably crostini) to soak up the wonderful egg and juices. We added an order of the Epi rolls, which were a good addition to the appetizer. My wife ordered the open-face salumi ($12), a French [? I thought salumi was Italian–Ed.] sliced meat with melted gruyere, greens, and a balsamic drizzle. It was very flavorful and satisfying on a number of levels. My hamburger (Tuesdays only) was 10 oz. of local, grass-fed beef served with flat mushrooms and cheese between 2 slices of toasted country bread; the top slice had a hole cut out and filled with a fried egg! Accompanied by thin-sliced fingerling potato 'crisps', the burger was loaded with flavor, but this is definitely a meal to share or take home. It was massive! Needless to say, too full for dessert or coffee; maybe next time we'll have the dessert first. Dinner, with 2 craft cocktails (I had the Avenue A—wonderful) and 2 glasses of wine for my wife, with tax, came to $77.00 before tip for the 2 of us. Clearly worth venturing in from the North Country (Amherst)"

[WHN] said:

[4/26/15] "Last night, Sat. 4/25, we met friends for dinner at Buffalo Proper. Our friends had arrived before G and I, and had ordered glasses of wine at the bar downstairs. After being seated at our table upstairs, I ordered a glass of Tempranillo from Rioja, and G asked for a taste of that and a California Cabernet before deciding. Cassondra also brought a Malbec for comparison, but G decided on the Cabernet. Cassondra expertly explained various dishes on the menu, and the recommended number of small and large plates. She also mentioned that they don't currently serve a bread course, but that BreadHive Bakery provides the breads for their sandwiches. After much deliberation, G and I ordered a gem lettuce salad, which was delicious, but different from the one we had had a few months ago: hearts of lettuce, topped with crisp prosciutto and parmesan, and radishes, with black garlic dressing. When our friends saw the salad, they ordered one, too. G and I ordered two large plates, which we shared: roasted halibut with quinoa and garlicky spinach, and a T-Meadow Farm pork chop atop pear butter, with fried potatoes and asparagus. Our friends ordered one large plate and two small plates (besides the salad). The large plate was slow-roasted pork, also from T-Meadow, with barley and house-made sauerkraut, with CBW (Community Beer Works) alagar jus (I couldn't determine what this is, but it seems to be a byproduct of cider-making) and candied beer malts. Their first small plate was 'Mac Daddy': macaroni and cheese ('Swiss and cheddar'), with duck confit, topped with parmesan breadcrumbs. Their second small plate was chickpea and lentil fritters, with pickled, roasted cauliflower, herbs, and chamomile-grappa aioli. We were too full for dessert, but had coffee. We all enjoyed our meals, and the service was excellent. The cost was approximately $110 per couple, including tax, but before the tip."

[11/9/14] "Saturday night, G and I had dinner at Buffalo Proper for the first time. Our server asked if we had been there before, and, when we said we had not, she explained that most menu items were meant to be shared and that they would be served as they came from the kitchen. We ordered a bottle of Urban Cabernet Sauvignon from Chile ($32) while we studied the menu. After our server brought the wine and answered numerous questions that we had, we ordered our dinner: a gem lettuce salad with black garlic dressing and prosciutto ($4); egg and potatoes—an egg poached in red wine, roasted potatoes, and mushrooms, in a miso broth ($10); roasted and pickled vegetables and seeds, served cold, with yogurt dressing ($7); and, for our main course, a half portion of roasted fluke, with brown butter, sliced toasted almonds, green beans, and grilled lemon ($42). It was a wonderful meal, with excellent service, well deserving the 8/10 rating from Andrew G in Gusto. We plan to return very soon to try more menu items."

[JoM] said:

[3/20/15] "Six of us dined at Buffalo Proper on 3/14/2015 and had an excellent meal. We were seated upstairs at a large table near the bar. We all noted that this was a prime table, because many of the tables near the staircase have people walking by constantly, which seems like it could become a distraction. For drinks, everyone enjoyed cocktails from the extensive bar menu. The restaurant menu is designed to share, so we decided to order several small plates and 2 large plates. To start, we ordered the chickpea-and-lentil fritters, eggs and potatoes, fried Brussels sprouts, and the Mac Daddy ["Elbow Pasta, Swiss 'n' Cheddar, Duck Confit, Parmesan Breadcrumbs", according to their online menu.–Ed.]. I don't care for Brussels sprouts, and passed on this dish, but it was clearly the favorite of our group. I enjoyed the eggs-and-potatoes dish; it consisted of quartered potatoes, which were very flavorful, topped with a fried egg. I thought that it could have been even more enjoyable if the egg would have been served runny and covered the potatoes. Despite the preparation of the egg, I thought this dish was very good. The Mac Daddy was also quite good, served in an iron skillet, with a generous amount of duck confit; this was a rich and filling dish. The chickpea-and-lentil fritters were fine, but didn't have the same impressive flavor profile as the other dishes. For our large plates, we ordered the full, Roasted Oles Farm Chicken and the Roasted Bone-In Tomahawk Ribeye. From a past experience, I learned that cutting into the chicken through the bone was difficult, so we asked to have both dishes sliced prior to being served. We ordered the steak medium rare, and, when it arrived, some of the middle slices were much closer to rare. It all worked out, because some of the group enjoyed their meat rare. The flavors of the steak and chicken were outstanding. Everyone was blown away by the quality of the entrees as well as the presentation. For dessert, we ordered 2 servings of the cherry-and-almond biscotti. Once again, this was excellent: Each order included 2 large biscotti covered in a sweet yogurt with cherries. Our service was excellent and very knowledgeable about the dinner and cocktail menu. Overall, we were extremely impressed with our experience, and I highly recommend!"

[8/17/14] "To celebrate a friend's birthday, we stopped into the new Buffalo Proper on its opening weekend for dinner and drinks. I'm typically hesitant to visit a restaurant on opening weekend, so as to allow them to work out some of the kinks. We found Buffalo Proper to run like a restaurant that had been open for quite a while. This is in the space of the former Laughlin's restaurant, and the new management has done an excellent job updating and cleaning up the interior. The bar is the main focus downstairs, with an impressive cocktail list to boot. The dining menu was relatively small, but the items that we chose were both well thought out and executed. My friend and I ordered 2 dishes to share: the bourbon-brined, spatchcocked Ole's Chicken and a pound of the slow-roasted, T-Meadow Farm pork. For the chicken dish, we ordered the half bird, which was served bone-in with hay-smoked potatoes and roasted corn. This was one of the tastiest chickens that I've had in recent memory. It was a little challenging to cut through the bones to get the meat, but the work was worth the effort. It was extremely tender meat, with outstanding flavor. The hay-smoked potatoes also had excellent flavor and were a great side. The pound of pulled pork was served atop pearl barley and sauerkraut, and was also very good. Although both entrees were very good, the chicken dish was outstanding and easily the winner, in my opinion. Prices were higher than I expected, but the quality was evident. Service was very attentive and professional. Overall, we were very impressed, and I recommend!"
---
Buffalo Street Grill.
61 Buffalo St. (Rt. 62)
(at the southeast corner with E. Union St.),
Village of Hamburg (Town of Hamburg).
646-9080.
[WHN] says:

[8/25/14] "On Sunday night, G and I had dinner at Buffalo Street Grill. On Sundays, a band plays on the sidewalk in front from 5:30 on, and the only tables available were inside, but that was fine, since the music was more than loud enough to be heard inside and was probably deafening outside. It was obvious that they were severely understaffed, because one server was handling both the very busy tables outside and the tables inside. We ordered a couple of glasses of Apothic Red and waited for our server to return to take our order. We ordered a chopped salad to share, which had almost none of the marinated vegetables promised on the menu, but did have plenty of chi-chi beans and ripe olives. For her main course, G ordered fettuccine with garlicky broccolini, with chicken; shrimp was another option. I ordered pan-seared halibut with a basil cream sauce, accompanied by mashed potatoes and asparagus. We noticed that another server had come in to help out, which should have sped up the service, but then our server returned to tell G that a small kitchen fire had burned the garlic, so the dish she ordered wouldn't be available. After some discussion, G said that she would have the dish without the garlic. By this time, we had finished our wine and had ordered two glasses of Santa Margherita Pinot Grigio. After about 45 minutes, our server came over to tell G that they had sent someone to their sister restaurant down the street to get some garlic. After about an hour and 15 minutes, our salad arrived. I asked if we could have some bread; it never arrived, but our entrees did. G's pasta with chicken had no chicken. (This was not an optional extra; it was supposed to come with either chicken or shrimp.) However, my halibut with the basil cream sauce was wonderful, and the sauce on G's fettuccine-sans-chicken was very flavorful. G pointed out the missing chicken to our server, who said that, if we came back on a night when she worked, she would make up for the chaos in the kitchen and restaurant this Sunday. She did deduct the price of two glasses of wine from our bill. Although we didn't anticipate a 2+ hour meal, we will probably return if we aren't in a hurry."

[3/24/13] "After reading good things about the new Buffalo Street Grill, we went there for dinner on Saturday, 3/23/13. We shared a chopped salad of mixed greens (not the usual iceberg lettuce) with carrots, zucchini, chi-chi beans, tomatoes, and bleu cheese. For her main course, G had an 8-oz. filet with cabernet butter, accompanied by whipped potatoes, carrots, green beans, and broccolini. I had seared ahi tuna, encrusted with sesame seeds and black sesame seeds, atop a seaweed salad with sesame oil and mirin (I think), which added a sweet note. The perfectly cooked, medium rare ahi was topped by crispy won-tons, with coulis of sriracha and a spicy, chili cream on the side. Both entrees were delicios. With dinner, we had a bottle of 2010 Hess Allomi Vineyard Cabernet Sauvignon from Napa Valley. Very reasonably priced at $34, the wine was only marked up about 25% above retail. We were too full for dessert, but had coffee. The service was excellent, despite the fact that every table was occupied. Before gratuity, our dinner and wine was a few cents over $100."

[RDM, 2/27/13] said: "The Buffalo Street Grill has new ownership, a new chef, and is newly decorated. It is a totally new experience from the old Buffalo Street Grill and is worth a revisit! The food is outstanding! My husband had a bowl of the best lobster bisque I have ever tasted; it was creamy without being too rich and had lots of lobster flavor. I loved my appetizer, which was so different from any appetizer I have had before: It was avocado filled with a lump crab salad, which was then beer-battered and fried, then topped with a slightly spicy, Ranch-type dressing over micro greens! My entree was the total hit, however! It was perfectly seared sea scallops with a wonderful cream sauce served with a roasted corn risotto and fresh carrots and green beans. Our bill with drinks came to $88. It was well worth it. We will be back, probably on a regular basis!"
---
Buffalo's Best Grill.
3700 Southwestern Blvd. (Rt. 20)
(west of Rt. 219/Southern Expy.;
east of Taylor Rd., S. Benzing Rd., & California Rd.;
near Ralph Wilson Stadium and Erie Community College South Campus;
northwest of the Village of Orchard Park;
east of Windom),
Town of Orchard Park.
202-1270.
Delivery available from Takeout Taxi, 631-2222.

[WHN, 2/27/15] says: "G and I had lunch here on Friday; neither of us had ever been before. We both had New England clam chowder to start; it was excellent, with perfect consistency—neither too thin nor too thick, not overloaded with potatoes, but plenty of clams. G ordered a poached-pear salad, with caramelized walnuts, baby tomatoes, and gorgonzola cheese, topped with a pear poached in burgundy, and served with balsamic vinaigrette. I had a breaded fish fry. The fish (haddock) is available five ways: breaded or beer-battered and fried, broiled with Cajun or Italian seasoning, or with lemon and pepper. I asked our server which of the two fried varieties she would recommend, and she said that she preferred the breaded one, so I went with that. It was an excellent recommendation. I am always skeptical about claims of being the best of anything, but the food was quite good. There is an outdoor patio, piled with several feet of snow now, but it would be nice in a few months."

[JKl, 2/28/13] said: "We dined here on a Friday evening around 7 P.M. while there was a promotional event going on with a local radio station. As such, the parking lot was entirely full, and they were offering free valet parking. We did manage to find a space as another car was leaving. Despite all the cars, the dining area was surprisingly not very full. We did not have to wait at all, and the hostess offered us a choice of tables to dine at. We chose a booth, which was huge and could comfortably fit six adults. Because it was a Friday during Lent, we both ordered the beer-battered fish fry, one as-is and one with no salads and double fries. The fish fry was about $12. The fries were excellent, seemingly coated in some sort of batter that made them extra crispy and textured. However, the macaroni salad and coleslaw were a huge letdown. Apparently, there is a mayo shortage at Buffalo's Best Grill, because I have never had such a dry coleslaw and mac salad before. I was also not a fan of the raw, red onions included in the mac salad, and the spices in the coleslaw were 'off' and did not taste like traditional coleslaw. The fish was decently sized, nice and crispy, and served piping hot. The service was on and off; we waited a long time to be greeted and given menus, but, once the meals were served, she was pretty good at checking back with us. However, we then had to wait a long time to have the table cleared and be given our check, and waited once again to have the charge processed."

[ATw, 8/13/12] said: "My husband and I were looking for a fairly inexpensive restaurant that we could go to with our three-year-old daughter. We eat out fairly frequently, and she's pretty well-behaved, but we try not to push our luck. We'd heard good things about Buffalo's Best Grill and decided to try it. We had a 10% coupon but forgot to use it. When we arrived, we were greeted promptly and asked if we wanted to sit inside or outside; our daughter voted for outside. The smallish patio was full, and the bar looked to be doing a decent business, too. Our server, Bobby Jo, came over promptly and took a drink order. I had ordered a Stoli Cosmopolitan, and the bartender actually came over to our table to ask if I wanted regular Stoli or Stoli Razz, explaining that the Stoli Razz goes well in a Cosmo, and then went back to make my drink. Bobby Jo brought the drinks over, and we placed our order from a pretty extensive menu. They had daily specials, summer specials, and their regular menu, plus a raw-bar selection. Bobby Jo brought crayons and paper for our daughter, and then a salad for me and calamari for my husband. Both were very good. I chose to dress my salad with their house dressing, a lemon-basil made in-house, which was quite tasty. The entrees arrived, and we were impressed with the quality of the food. I had ordered the 6-oz. sirloin with smashed potatoes and my husband the grilled romaine salad off the summer-specials menu. His came with smoked steak and a fried piece of goat cheese on top; he proclaimed it excellent, and it's not easy to impress him. Our daughter had ordered pasta with sauce and had been asked if she wanted meatballs or sausage. When her entree came, a piece of sausage about a foot long was coiled on top! They also brought her apple slices and, with our permission (so nice that they asked!), a cookie for dessert. All three of us brought food home. The prices were very reasonable, the service was excellent, and we will definitely return soon. I hope they're able to make it at that location—it's not an ideal place for a restaurant, but it seems to do a decent business."
---
Burger King.
Numerous locations (but no longer at the UB Commons on the North Campus in Amherst).
Part of the chain.

[RJS, 1/12] says: "I noticed that your site doesn't have many reviews/comments of local/national fast-food places. Given the economy, diners spend more of their dining dollars in such places. Here are are short-form reviews/commentaries of the major fast fooders available locally. Burger King (many locations): Without a doubt, the worst fast-food food. How can you go right with a burger that's cooked twice: first flame-broiled and then microwaved? Despite periodically introducing new burgers and sandwiches, nothing ever tastes good there."
---
Burrito Bay.
2341 Millersport Hwy.
(in the Getzville Plaza, between Campbell Blvd. & N. Forest Rd., northeast of the UB North Campus),
Getzville (Town of Amherst).
688-6070.
Same location as Elmo's, Rocky's Indian Restaurant, and Sushi Time.

[10/10] Given 3½ (out of 4) pennies by Anne Neville, Buffalo News "Cheap Eats" restaurant reviewer.

[JMK, 11/09] says: "Walking into this place, you hear soft Mexican pop music playing on an outside speaker. The first thing you notice is the layout: Think of a Mexican Subway, but, instead of subs, you get burritos. We ordered a grilled chicken glutton burrito, and it was by far the greatest burrito I ever had. It weighed about 4 or 5 pounds and had more fixings than I can even begin to type. The salsa is made fresh there; I got the 'hot'. There was indeed a lot of heat; there is an award hanging on the wall from some salsa contest they won, and I can see why they did. We also got an order of ultimate nachos. The chips were light and crispy; I would swear they were made that day. They were perfectly salted, with a hint of garlic. The toppings included beef, cheese, salsa, and I added sour cream. The line was out the door, but the staff kept it moving; it looked like Henry Ford's old production line. I give this place the highest rating. My only complaint is that there is only one location."

[WHN, 5/06] said: "Here's a better alternative to Mighty Taco or Taco Bell. They offer three sizes of burritos prepared to order with your choice of ground beef, pork, steak, chicken, bean, or vegetarian, plus a wide variety of additional ingredients to choose from, such as fat-free refried or black beans, rice, sweet or hot peppers, fresh cilantro, and more. Soft or hard-shell tacos, too, plus taco salads, nachos, etc. Twice as expensive as Mighty Taco, but even the small burritos are three times the size, with much more variety to choose from. Eat-in or take-out."
---
Buster Jacobi's.
5842 Camp Rd.
(south of Legion Dr., surrounded by—but not located within—Village of Hamburg)
Town of Hamburg.
649-6100.
[Bill, 11/30/13] says: Although this is not, strictly speaking, a new restaurant, I'm going to treat it as such, because its new owners took over in February, changed the name (slightly), and modified the menu. MER, SLD, LDS, our 3 grandchildren (well, 4, if you count the 7-month-old, who didn't really partake of the cuisine), and I had dinner here early on a Saturday evening before going to the Festival of Lights. Their online menu has 4 pages, only 3 of which formed part of the printed menu on the night we were there. The 4th page lists a number of French items such as "Assiette de Fruits et Fondue de Brie", "Salade de Canard", "Crêpes Suzette", "Fromage au Jambon" sandwich, and "Poulet à la Moutard et au Miel". Now that would be an interesting restaurant! But I don't know if the appearance of the page on their Facebook site represents a failed plan from the past, a not-yet-realized plan for the future, or an error on the part of an organization called Must Have Menus, who is credited as supplying the online menu. In any case, our meal was not nearly as interesting, and good but not great. Almost all of us began with French onion soup; I was offered a choice between a crock and a cup, but we all seem to have gotten crocks (or crock-shaped cups?), with soup filled to the brim and a full slice of (Italian?) bread overlapping the top of the crock with lots and lots of melted cheese. The cheese, bread, and broth were fine, but it was very difficult to eat, because as soon as you tried to cut into the bread with your spoon, it dipped into the overfull crock (or cup) and the broth overflowed onto the plate. MER had the chicken Parmigiana, which she said was "OK; nothing wrong with it". SLD and LDS both had the Pasta Broccoli, described on the menu as "Freshly steamed broccoli, tossed in ziti, garlic oil and a generous blend of parmesan and romano cheeses"; they said that it was good but tasteless. I had some of the leftovers the next day for lunch; what the menu neglected to point out was that there were also hot red peppers in the dish, so it was spicy and tasteless. SLD also had a side salad with balsamic vinaigrette, which looked uninteresting. The kids shared a plain cheese pizza and an order of chicken fingers. The pizza seemed fine; it looked like typical Buffalo pizza (you may interpret that in any way you wish). The chicken fingers were burnt and inedible; they did not charge us for them, which was a nice gesture (we did not ask that they be taken off the bill). I had one of the 4 daily special ravioli dishes: shrimp and garlic. I was a bit taken aback when the waitress asked if I preferred Alfredo or red sauce (I guess I was expecting a garlic-and-oil sauce, or perhaps a white-wine sauce). The red sauce was fine, if a bit heavy-handed. The ravioli were a bit too al dente for my taste, but there were nice chunks of shrimp mixed in with the cheese; I did not detect any garlic flavor, however. The menu states that all entrees come with bread sticks: They didn't; however, when our waitress overheard us discussing that, she quickly brought some over (but we had finished eating by then). The kitchen seemed to have a hard time coordinating our main courses, which came in waves: first MER's and my dishes; then, several minutes later, SLD's and LDS's; then the chicken fingers; and, much later, the pizza. For a restaurant that caters to children (there is a children's menu and they provided a high-chair correctly inverted for the 7-month-old's baby seat), there was no place in the very tiny restrooms to change a diaper. With drinks (wine and beer only) and tax, our meals averaged just over $16 each.

Of its previous incarnation as "Jacobi's", [EBe] said:

[6/09] "This can be taken as a review for either Chef's or Jacobi's Hamburg, perhaps as a follow up to my Feb 09 review of Jacobi's Hamburg or a new review of Chef's. Last night, my wife and I ate at Chef's. It was honestly among the better times that I've eaten there. I find their sauce to be, on a good day, OK; on a bad day, almost enough to make you want to leave. I don't understand what is so inconsistent about it. Last night, the sauce was good. The time before that, it was OK at best; the time before that, OK; the time before that, I couldn't eat it. It sometimes has the taste of either odd and incorrectly placed Italian cheese, or the meat from the meatballs imparts a strange flavor on the sauce, or it just does not balance right. I can't describe it. One time it was so bad, I didn't eat what I was served. Their service has always been good, the portions always good; the sauce has been bad to decent with no real consistency to it. So yesterday it was OK. I took home a considerable amount of leftovers. Now it's not that I purposefully return except for these vouchers they sell, which I end up buying every year; this year I ended up having to travel there twice. Today, as a result of this and the fact that I had cooked pasta sitting in the fridge at home (I eat a lot of pasta), I stopped at Jacobi's in Hamburg and picked up a quart of sauce, figuring between the leftovers and my leftover cooked pasta I'd have enough to feed me and my wife. The difference in the sauce was nonetheless astounding. Now I'm not out to pit either restaurant against each other, but the Jacobi's sauce was arguably better than the Chef's sauce: smoother and more consistent, tasting nearly the same as when I dined there the Friday before. It also tasted the same when I dined there possibly a month prior to that. I, as a patron of various Buffalo restaurants, appreciate a level of consistency in the offered product. With Marc Anthony's Diner having closed in Hamburg (which offered a very good marinara-style sauce that was nearly identical from one visit to the next, save for a few visits), there are fewer choice out here; certainly nothing, however, warrants a drive to Chef's, Jacobi's offering a better sauce that is more likely to be identical from one sampling to the next. Honestly, L'Isla D'Oro (or whatever the correct spelling is) offered a better product than what I've received at Chef's the last few times. A a regular pasta eater, I am compelled to seek out the best sauces locally. Chef's, to me, doesn't warrant the drive over what some of the Southtowns offer, except perhaps a different atmosphere."

[2/09] "Based on prior dining experiences at the Jacobi's on Abbot Rd., [now closed] I believe these restaurants are related in some fashion, as they both have nearly identical sauce. That said, Jacobi's in Hamburg has been a fairly reliable dining spot for my wife and me, as it is among the furthest-south Italian restaurants in the Buffalo area along with Tina's. You can usually get a seat there fairly quickly on a busy day, due to the fairly large dining area. It became my regular dining spot for that reason. 60-minute waits for tables at the Olive Garden are just unreasonable when you can be seated almost immediately and have equally good food. They tend to run out of fish fries on Fridays by about 7:30PM; I don't eat fish, doesn't bother me, but should be noted. On the plus side, they have very good spaghetti sauce. It is smooth and consistent; I could almost drink it! Every week I go there, it is the same, be it meat, plain, or marinara, and that is a good thing. Their pizza tends to vary a bit; on a good night, it is darn near perfect; though it seems to take a bit of a hit in extremely busy times, the quality of the overall taste is not impacted, just the size seems to vary wildly if you are trying to get one in a rush during football games. I've always considered their chicken wings to be among the better in the Southtowns. The staff is friendly; it's the same people and reliable. Coming from the Southtowns going north, about as good as you can get without going further towards the city, and good enough that nothing is that much better to warrant a drive, unless you have a real hankering for something much fancier."
---
Butterwood Sweet & Savory.
391 Washington St.
(in Hotel @ The Lafayette, between Clinton & E. Eagle Sts.),
Downtown Buffalo.
652-0131
Same management as Brioso.

[KaB, 3/10/13] says: "We met friends for lunch on Saturday, March 9th. On Saturdays, they serve their morning menu plus the pizza menu along with lunch specials. This left us with plenty of choices for our meal. Two of us ordered their Seafood and Toast. The menu description was shrimp, scallop, and lobster bisque with vodka creme fraiche. Another person ordered the Stuffed French Toast made with challah filled with cream cheese and sausage, along with passion-fruit butter, fresh strawberries, and maple syrup. My husband ordered one of the lunch specials of turkey wrap with hot sauce, bleu cheese, cheddar cheese, tomatoes, and lettuce. Our meals arrived in a short period of time. The seafood bisque was served in a huge bowl with 2 slices of toast. The bisque had a thick, creamy base with plenty of lobster, shrimp, and scallops. The seafood was perfectly cooked and very tender. The drizzle of creme fraiche was a welcome light touch to the bisque. My husband's turkey wrap was generously filled, with all of the flavors of a Buffalo chicken wing. Alongside the wrap was served fresh fried potato chips that were lightly salted and crispy. The Stuffed French Toast was another large portion of food, and our friend thought it was very good. He appreciated the freshness of the berries and the passion-fruit butter. We were so stuffed that we could not even entertain the idea of having one of the Butterwood desserts temptingly displayed in the front of the restaurant. The restaurant itself was not very busy, which is a shame, because the decor, food, and service are excellent. Overall, we had a wonderful lunch and would not hesitate to recommend to anyone."

[WHN] said:

[2/28/13] "We went to Butterwood for dinner on Wednesday, 2/27/13. Their website offers 1/2-price wine on Wednesdays from 5–10 P.M., so I was about to order a bottle of Ménage à Trois red when our server said that we both had to order entrees to get the 50%-off deal. (I checked later, and the website makes no mention of that requirement, but, since I wasn't sure at that time, I didn't argue the point.) We ordered two glasses of the red, and later ordered two more, so we would have been $6 ahead with the full-price bottle vs. four glasses. Oh well, live and learn. We had forgotten that, on our first visit, we were given amuses bouches. This time, they were barbecued beef short ribs, off the bone, with a corn salsa and a few tortilla chips, which was a delicious start to the meal. We then had cauliflower-and-gorgonzola soup, which was very good, but very rich. For mains, G had an evening small-plate special—four large scallops topped with a generous portion of crab meat, served over blood-orange and vanilla-bean risotto with a hint of saffron. She enjoyed it, but thought the risotto was a bit too sweet. I tried it, and agreed that it was on the sweet side. (She had asked beforehand, and the server said that he hadn't tried it but thought it wasn't sweet.) I had another small plate—'Ode to Charlie Trotter', in honor of the legendary chef of the Chicago restaurant of the same name, which he closed last summer. My dish was a lobster-and-chorizo chimichanga, with lobster foam and a side salad of arugula and poached tomatoes with vanilla dressing. It was excellent, although there was much more chorizo than lobster. The lobster foam was delicious; I asked for more, and was given a small bowl. Overall, an excellent meal, with excellent service. Our dinner was about $70 before tip."

[12/10/12] "Our second visit was for brunch on Sunday, 12/9/12. G had scrambled eggs with bacon and home fries. I had their Sweet & Savory omelette, filled with crumbled chorizo sausage, sweet peppers, tomatoes, and manchego cheese, topped with spicy Romesco sauce, and accompanied by home fries and fresh fruit. I also ordered sourdough toast. G asked if they had croissants, but our server said that all they had was toast, but other baked goods could be purchased at the retail counter a few steps away; a little strange for what started as a bakery. G looked at the display case, but all they had were croissants filled with fruit or nuts. The food was very good, except for the potatoes, which were barely warm. I only had two or three bites, and G also only had a few. With one glass of (not fresh-squeezed) orange juice and two coffees, brunch was under $30 before tip."

[11/21/12] "G and I went to Butterwood for a light dinner on Tuesday, 11/21. Entering the dining room, we passed what looked like a bar, which is actually their pizza counter. The bar is on the opposite side from the dining room, separated by a wall and banquettes. We ordered a couple of glasses of wine while looking over the menu. I noticed that one of the menu items is 'freeform lasagna', which was a staple at the late Verbena. Then, at the bottom of the menu, I read that Scott Donhauser, the first (and arguably the best) chef at Verbena and, more recently, head chef at Windows on the Green, is now Butterwood's executive chef. After ordering, we were given an amuse bouche of toasted baguette slices with a cheese-pesto spread that had the consistency of hummus; it was delicious. The hot rolls, bread, and butter, presumably made in-house, were also very good. We both ordered grilled, baby romaine, with croutons, shaved Manchego cheese, and a small cup of Romesco salsa on the side; the dressing was anchovy vinaigrette. The lettuce was perfectly grilled, and the salads were excellent. I ordered an evening 'small plate' special, which our server called 'braciole': beef tenderloin stuffed with Manchego cheese, wrapped in crisp Serrano ham and served on a bed of julienned red and green peppers, carrots, and caramelized onions, with a creamy, mushroom sauce on the side. I think the Spanish would call it filete relleno, but, in any language or cuisine, it was wonderful! Although the meal service was prompt, it took an unduly long time after we ordered a second glass of wine to get it and to get our check. Our server apologized several times and said that there was 'an issue' on the other side, presumably the bar area. We skipped dessert and coffee, but we will definitely return another night."

[DGB] said:

[12/6/12] "After a successful lunch recently at Butterwood Sweet & Savory @ The Lafayette, I took my wife there for dinner on 12/01. We were seated promptly for our 8:00 reservation, and immediately noticed that the place was loud. This was not helped by a party of about 40+ sitting next to us, but the room, overall, was extremely noisy. A conversation between the two of us was manageable; 4 or more would have been a definite challenge. The room remained full throughout the evening, with steady turn-over, and diners seated as late as 10:00. On to the food: We were greeted by our very friendly server, Julian, with an amuse bouche of a bacon-&-onion tart; it was a perfect start. My wife ordered an appetizer—seared ahi tuna with chipotle crema and jicama slaw ($10). It was delicious, but definitely not an appetizer size; it was very generous. Through a kitchen snafu, they served her 'small plate' first—5 generous scallops served on a bed of chili risotto and topped with flash-fried onions. At $15, it was both well-priced and very tasty. My special appetizer was called a 'Lobster Taco' ($16), but it was more like a chimichanga—lobster meat and chorizo sausage wrapped in a roll and deep fried. Again, not a small serving and, like everything else so far, loaded with flavor. The hit of the evening was my braised, boneless, beef short rib (it was huge!), served with a romescu sauce (more like a salsa) and chorizo mac'n'cheese ($25). Half of it went home and found its way into the next night's supper. All the food was of the highest quality, served hot, and with distinctive flavors. We were too full for dessert, but did manage to stop at the bakery counter on the way out for a little take-home. Dinner, with drinks and tax, came to $118. If conversation is not your primary objective, then you will have a hard time doing better than Butterwood."

[11/6/12] "A colleague and I had lunch at Butterwood Sweet & Savory in the Lafayette Hotel on 11/4. First impressions are important, especially in a new restaurant. The dining room is bright and very attractive and comfortable, as is the bar separated by a half wall. I employed my tried-and-true 'burger test' (if they can do a good burger, things look promising for the rest of the menu), and ordered the Banquet Burger rare-to-medium-rare ($11), consisting of house-made brisket-beef burger, pork belly, triple-cream brie cheese, white-truffle mustard, brioche bun, steak fries. It was cooked exactly as ordered, served hot, and was as delicious—and every bit as unhealthy—as it looked. It was probably one of the best burgers I have had in a long time. Even the fries…sorry, frites…were large, cooked perfectly (soft but not under-done), and served hot with a ketchup to dip. My partner's French onion soup ($7) came cooked in a whole onion slathered with gruyere and provolone. He declared it 'delicious'. This is Butterwood's, of course, so we had to splurge on a dessert, and shared the chocolate chipotle cake. It was probably the only disappointment: The cake was somewhat on the dry side, although with lots of chocolate flavor and just the right touch of chipotle heat. I suspect it was not made that day. The offered side of ice cream ($3) might have helped. The verdict was unanimous: Not only will we be returning for lunches in the future, we will also make a point of bringing our wives for dinner."

[RHo, 10/28/12] said: "My husband and I went to Butterwood during Local Restaurant Week for dinner, to show some support for this new restaurant. The food and decor were wonderful, and I recommend this restaurant to others. We had reservations at 7, but it took at least twenty minutes to be seated. The table we ended up at was empty most of that time, but there didn't seem to be any bussers, and the staff were having a hard time turning the tables over. I used this time as an opportunity to look at the impressive dessert case in the back of the restaurant. Once we were seated, everything went pretty smoothly. My husband ordered a Great Lakes beer ($8 bottle) and picked one of the restaurant-week specials. I ordered off the regular menu. I had the Sweet & Savory salad, which was incredible. It may be my favorite salad, right up there with the beet salad at Left Bank. It has candied beets, goat-cheese tart, avocado, tomato relish, passion-fruit vinaigrette, and truffle frites. I gave the 'tart' to my husband and didn't miss it one bit (he enjoyed it). The combination of flavors and textures was truly inspired—sweet, tangy, and umami, with crispy, creamy, and crunchy. I would go back just for the salad. I also ordered a small plate—the Japanese Grilled Eggplant, which was described as 'wasabi pea dusted, shiitake "hot pot", tempura vegetable "sticks", radish-scallion salad.' I had no idea how this plate would be arranged, but it arrived as a trio on a long plate. The tempura was on top of the eggplant; there was a tiny bowl of mushrooms with broth, which had a tea light under it to keep it warm; and there was a small bowl of pickled, sliced radishes. I would hardly use 'dusted' to describe the eggplant-to-wasabi ratio; for the amount on there, 'wasabi' should have been in the title of the dish. The long slices of eggplant, which were nicely grilled without being covered in oil, were smeared with wasabi paste at least a centimeter thick. This dish was no joke and is intended for serious wasabi lovers. I ate one piece as is and ended up scraping the wasabi off the other pieces. My husband was happy to eat my discarded wasabi and ended up finishing the eggplant for me. The radish salad was fine, and, upon reflection, I wish that I had eaten it on the eggplant. The tempura sticks were very good, and I ate them alone as soon as the dish came. My favorite part was the shiitake hot pot. The broth was very flavorful and sweet, but also salty and umami. The restaurant is really taking their name seriously in all of their dishes as far as I can tell; I had thought the name just meant, 'We're not just desserts; we also have food.' Despite not ordering the restaurant-week special, I was brought a complimentary chocolate souffle for dessert. It was unbelievably delicious, and I'm no chocoholic. It was cooked perfectly—didn't fall and had a liquidy, magical inside. It was served with a fresh strawberry and a raspberry sauce on the plate. All in all, the meal was great. The restaurant manager stopped by the table, and our waiter was very attentive through the meal."

[CSS, 10/12/12] said: "Three of us decided to try this new spot for lunch after hearing rave reviews of their breakfast/brunch. It was busy, but we were seated promptly. Unfortunately, our dining experience declined from there. After our orders were placed, it took over an hour before we saw our server again. A hostess and what appeared to be a busser did stop by our table to re-fill our waters and drinks in the meantime, but I observed our server bringing food out for two other tables (one a 2-top and the other a very large party) that were seated 15–20 minutes after us. I was not surprised, then, that by the time we received our orders my food was cold. I ordered the soup-&-sandwich, which consisted of sourdough bread pressed with two types of cheese; the soup of the day (a Thai curry); a small, Asian-style, slaw salad; and a pickle. It was really hard to determine whether the food was mediocre or if it would just be better if it were served warm. The grilled cheese actually congealed and firmed up again, not toasty and melty like a grilled cheese should be. There was nothing else on the sandwich. The soup was ice cold, but I couldn't really eat it anyway, because I was not provided a spoon! (We did not see our server again until he brought our check.) I poked around the noodles in the soup with my fork, and they seemed very firm and stuck together, and the mass of noodles just kind of floated in a very watery broth. I ate the pickle on the side. With tax and tip, my portion came to $20, which I think is very steep for a sliver of dill pickle (which was kind of soggy at that). I would try Butterwood again for brunch, provided it's not so crowded. The space is gorgeous, so I hope they grow into it and work out the kinks."

[KaB, 10/7/12] said: "We had breakfast 10/7 at Butterwood Sweet and Savory, which is located within the Hotel Lafayette. It was their first Sunday serving Sunday brunch; their website has not been updated to show the brunch menu. The restaurant itself is gorgeous, with high ceilings, lovely wood accents, linens, and beautiful flower arrangements. There is a beautiful, wood-accented bar on the left-hand side as you enter from the hotel, and a large dining room to the right. The menu was large enough to offer enough breakfast options but was not overwhelming. My husband chose the Banana Crepes Foster with hash browns and bacon. I ordered their 'Hangover Pizza' with scrambled eggs, truffled mushrooms, Bloody Mary sauce, and cheese; it came with a carrot shooter. It took less than 10 minutes for our breakfast to arrive. My husband's crepes were large and tender, covered with sauteed bananas and a whipped topping; the hash browns and bacon were also perfectly cooked. My 'Hangover Pizza' was the size of a small pizza and smelled delicious when delivered to the table. The eggs were perfectly cooked, as was the nice, tender dough with crispy crust. The Bloody Mary sauce was a spicy mix of tomatoes and banana peppers; it definately had a zing to it! Overall, it was a pizza that I will remember and definately recommend to everyone. Our meal was superior, from the excellent service to the food and decor. They have extensive plans to utilize the space 7 days a week, from breakfast to late-night bar service. We can't wait to return."

For the record, here are reviews of its two previous incarnations, in Williamsville and in West Falls; both locations are apparently now closed.

Review of the former West Falls location:

[LHo, 11/11] said: "I was a devotee of Butterwood Desserts for years. The Williamsville location was brilliant. The plated desserts were quite frankly the best and finest desserts I have ever had. They were hard to describe: so many layers, so complicated. The raspberry consomme, pineapple soup, beignets would put Cafe Du Monde to shame. We ordered our cakes and desserts there religiously. Then about 2 years ago things started to change. They stopped selling danish and scones. they offered about ¼ amount of cookies, cakes started looking like a bad supermarket. We chalked up it to maybe a new manager or chef perhaps. The Williamsville location declined terribly and finally closed, I'm sure because quality had dropped so much. We thought we would give the southtowns location a try. It is sad to see a once proud business, one of the best-run dessert restaurants, deteriorate like this. Cakes really look amateurish; the grandeur once displayed in the dessert case has been replaced with sloppy, unappetizing desserts. We had the misfortune of buying a bearclaw, which used to be the best bearclaw I ever had. This was raw inside, heavy, with none of that wonderful almond filling. Whatever is happening behind the scenes there, I am saddened that a jewel in our area has gone the way of so many other places."

Reviews of the former, Williamsville location:

[9/03] Given 3½ (out of 4) stars by Janice Okun, former Buffalo News restaurant reviewer.

[WHN, 3/10] says: "Last summer, when we bought a chocolate mousse cake at Dessert Deli at Maple and North Forest, it was stale, so we decided to try Butterwood Desserts this time. The Belgian chocolate mousse cake with ganache topping was fresh and delicious. Their website says it's 'the best chocolate cake you ever had'. I wouldn't go that far, but would agree it was very good."

[SMD, 5/06] said: "Stopped here on a Friday night to satisfy my pesky sweet tooth. Located in an old home right in the village of Williamsville, the dining area is brick and wood with dim lighting to create a very relaxing and welcoming atmosphere. The restaurant serves nothing but desserts, which you can order from the menu or directly from the display case. We opted for the display case, selecting a sweet potato pecan pie and an apple almond tart. Both desserts were presented with garnishes of fresh whipped cream and tiny sugar cookies shaped like butterflies. In addition, my plate came with a mango-kiwi sauce and a petite cream puff with fresh raspberry cream filling. My companion's plate came garnished with a poached baby pear with cranberries and a petite cream puff with fresh vanilla cream filling. All of the desserts were impressively plated, and tasted every bit as good as they looked. I anticipate being a frequent visitor to Butterwood."

[MRT, 11/04] said: "We enjoyed dessert and coffee at Butterwood Gourmet Desserts, where the desserts are always wonderful. Even men should peak into their unique ladies room.:-)"

[RWi, 5/04] said: "I stopped at this dessert restaurant with clients in Williamsville NY, and I must tell you it was incredible! We were led into this gorgeous old Victorian mansion, seated, and provided a menu. We realized right away we were in for something special...and special it was! I travel all over the US and western Europe and am very familiar with great food, but this place was by far the most complete dessert experience I ever had. We were first offered our amuse bouche, which the Chef called a dessert sashimi. It was a beautiful dessert rendition of rice and cream. My entree was a strawberry cornmeal French toast with a rhubarb confit, maple brulée and Tasmanian honey ice cream. My guest ordered a Bosc pear with maytag bleu cheese; it consisted of a baked pear, cherry rugala, pine nut baklava, poached sekel (spelling?) pears with a maytag fondue topping—sounds strange, but it really worked: It was amazing. This was all paired with wonderful wines. How do they do it???? I had the opportunity to talk with the executive pastry chef (Paschal Gagnon); he is quite a unique individual. He told me they have plans on opening in Manhattan, hopefully this year. No doubt they will be the hottest place in NYC! I've dined at Daniel in NY City, Trotters in Chicago, French Laundry in CA, but this was the greatest dessert experience I have had. OUTSTANDING. I live in Chicago but travel to Buffalo/Toronto frequently and have found your guide very helpful (like Tsunami, Hutch's, Curly's, and now Butterwood). I am really impressed by some of the restaurants there—"big city food". Butterwood is a phenom in desserts."

[12/03] [MER] and I went here after theater recently and were thrilled. The building and interior are gorgeous, and the food is heavenly. There are display cases with rows and rows of tempting desserts, and there is a separate menu of specials that are made to order (about $13-$15 each). From that menu, I had a milk chocolate bisque: a bowl with a "soup" of warm milk chocolate, in which floated a pastry of flaky dough containing a milk chocolate ganache, upon which sat a cookie topped with slices of exotic fruits, with a lemon sorbet on the side—marvelous to look at as well as to eat. (Sorry, you can't eat your cake and have it, too:-) [MER] had a pumpkin torte from the display cabinet, also excellent. And before our "meals" arrived, we were offered an "amuse bouche" of blueberry sorbet. They serve wines, coffees, and teas in various flavors. On a down note, we bought some wonderful-looking cookies to take home: some were shaped and painted to look like apples, others like cows or pigs or Santas; disappointingly, they were pretty tasteless (we should have opted for "having", not "eating", these "cakes":-(

[AJB, 5/03] said: "Even though the West Falls location isn't listed in your reviews, probably most people know about this world-class, European-style patisserie. We headed down Main Street last night to see if the W'ville location had opened, and it had. On our way in, a polite waitress informed us that they were trying out a new concept after 5 p.m. at this new location. Apparently, their regular cakes and pastries are unavailable (at least for eat-in. Whether they allow take-out was unclear). Instead, Butterwood's executive pastry chef, Paschal Gagnon, is making delicious desserts intended to be served as entrees. There was a choice of about 10 items ranging from exotically flavored, homemade sorbets to a frozen milk chocolate Napoleon with banana fritters. It is quite pricy (about $10.00 per item) for dessert, but about average for an entrée. There is coffee, tea, espresso, & cappuccino available. Mr. Gagnon made a trip out to our table to see how we liked it. He made a special, homemade vanilla ice cream for our daughter, and we were served a delectable amuse-bouche before our entrées came out. This consisted of a strawberry on a succulent balsamic vinegar/fruit syrup reduction with a meringue with a hint of pepper on the side. As strange as it sounded, it was an unbelievably good combination of flavors. The desserts themselves were very inspired and delicious, using fresh and homemade ingredients and a great presentation. The service was a touch overinvolved, but competent. The owners, Bill & Carolyn Panzica were also on hand to make sure everything ran O.K. Coming soon, they will be adding a wine list to go with the dessert entrees. Apparently, this is only the third such exclusively-dessert restaurant in the country, the first two being in NY and Boston. The space itself has been transformed into a truly world-class, beautiful location. Lots of exposed wood, brushed steel, and exposed brick. This is as good a pastry shop as you might find in San Francisco or Boston. This enterprising business with good food, good ideas, and which is loyal to Western New York deserves support, as does this unique and tasty concept. From opening until 5 pm, the Williamsville location is operated as is its sister store in West Falls. Lots of pies, tarts, pastries and cakes at reasonable (about $5.00 per portion) prices."
---
Buzzy's New York Style Pizza & Restaurant.
7617 Niagara Falls Blvd.
(between 76th & 77th Sts., near Niagara Consumer Sq.),
City of Niagara Falls (Niagara County), NY.
283-5333.
Review from more than 10 years ago:

[AZG, 3/05] says: "Thinner than most WNY pies, crispy bottoms dusted with cornmeal, Buzzy's pizza stands out. A light hand with the cheese allows the ingredients to shine. Lunch specials under $5 pack in workers from nearby businesses."
---
BW's Smokin' Barrels Barbecue.
5007 Lake Ave.
(west of Abbott Rd., northeast of McKinley Mall, east of Blasdell, north of Windom),
Town of Hamburg.
824-7455.
[JCr, 1/08] says: "I visit this place probably a couple times a month, mostly Friday nights to watch the Sabres, have a few beers with friends, and eat the best BBQ wings around. Aside from the dining room, they have a good-sized separate bar area, with 3 TVs and a good amount of seating, as well. Usually, my fare here consists of a plethora of bbq wings and sweet-potato fries, both of which I would feel confident to state are my favorite of anywhere. I do have to say that a few weeks ago I purchased a bunch of take-out, chicken and ribs, and was quite disappointed. We spent about $80 to reward a few hard-working friends that helped with my kitchen demo, and I was surprised and disappointed; both the chicken and the ribs were dry/overcooked. I had great take-out experiences prior to this; it was just disappointing to spend a good amount of money on take-out and be totally disappointed like that. I will return for more great beer and wing specials, though, in the future."

Review from more than 10 years ago:

[BL, 11/03] says: "Excellent BBQ. We can compare it with many we have had in Kansas City, Memphis, and other BBQ towns. It can hold its own. Menu offers much in terms of ribs and chicken bbq. Very tender, and we mean it. The pork ribs are moist, and melt in your mouth like butter. Sides are adequate, though we would suggest a larger portion of mashed potato: very small compared to the potato salad and beans. Fries and sweet potatoes are offered, too. Everything is flavorful. We went for dinner and spent $25.81 (before tip) for half rack ($12.95) and one quarter rack ribs with chicken ($8.95) and two soft drinks. Free refills on the soft drinks. Mixed drinks/beer are available. There are sandwich items (pulled pork, burgers) and enough variety. We hope one day they will offer a pulled-pork plate like Kentucky Greg's Hickory Pit does. We bet it would be a seller. Excellent service. Nice atmosphere. Clean, and just a nice Friday evening experience. Family atmosphere, too."
---
Byblos Restaurant & Bar.
270 Campbell Blvd.
(south of Dodge Rd.),
Getzville (Town of Amherst).
636-3102.
Lebanese.

[3/10] Listed as one of 41 "Restaurants We Love" by Buffalo Spree magazine.

[MDo, 7/10] says: "According to their answering machine message they are reopening September 1st [2010]."

[SCS, 9/09] said that he had a very good "mezza" plate of 12 appetizers (1 order serves 2 people).

[NH, 6/08] said: "We went to Byblos Lebanese Restaurant on Campbell Blvd. as my daughter's birthday choice. Not being very adventurous about new foods, I was a little hesitant about this place. Well, I was so pleasantly surprised about everything there. First of all, the atmosphere is wonderful. Ethnic music played softly in the background, which was a plus, and the styling inside the roomy dining room was lovely. Our waitress, who was very knowledgeable about all the foods, couldn't have been more attentive. We all tried something different. I had the chicken and rice with vegetables, which was delicious and plentiful. The others had lamb with rice and vegetables, shish kabob with baba ganouj, and kibbi with baba ganouj. Everyone was very satisfied with their meal. I highly recommend this place and will be sure to go back to try something different."

[DRi, 2/08] said: "After driving by Byblos many a night, my girlfriend and I decided to try it. We went later on a Saturday night, a time when they were not terribly busy. We were greeted and shown to a our table promptly, and our server was with us shortly. I forget what we had for an appetizer, but it was delicious. As far as main courses, I ordered the falafel and fatoush combination platter, and my girlfriend had the chicken shawarma and parsly salad(?) combination platter. When the main dishes arrived, the first thing we noticed was that the portions were correct for one person, which is a plus. The second thing we noticed is that everything was delicious. The falafel was quite tasty, and the fatoush had a very nicely flavored dressing, with many different herbs and spices tasted. The shawarma was very good and not overdone, a feat given how thinly the chicken was cut. For dessert, we split a rice pudding. This was topped with quite a bit of cinnamon and powdered almonds at our request, and proved to be quite tasty. Our server was checking with us at appropriate intervals, and the restaurant itself was tastefully decorated. All in all, a place I want to visit again."

Reviews from more than 10 years ago:

[RRo, 1/05] said: "Set in the charming old location of Port of Entry, this restaurant has a good balance of formal dining but with a quiet charm of a well-maintained countryside restaurant (which sometimes even has live Middle Eastern dance performances on Fri/Sat evenings!). Forget the regular side-salad—go for the Fatush; this unusual salad has the freshest of herbs, using fried pitas instead of croutons and a taste that awakens all your taste buds at once (yummy!). The beef and chicken shwarma are consistently good (I find the sandwich/wrap a better value than the "meal" that includes french fries), and if you like Rice Pudding, theirs has a hint of rosewater and sometimes is topped with pistachios. Together with Lebanese Coffee (warning: this stuff could put hair on your chest...very strong stuff with a slightly-sweet taste), it's a great ending to the meal. Many vegetarian-friendly choices, and even the Tuna Salad has an unusual and tasty preparation (includes raisins I believe) that distinguishes this restaurant from others. I've brought people to Byblos who are not usually the "daring" type (you know, stick to the basic "meat and potato"), and none of them ever left disappointed. Other worth mentionings—the large space may be suited for business meetings, too, and they have a full-service bar."

[SPH, 11/03] said: "Without a doubt, they have the best falafel in town. I went to Israel, and there were falafel stands on street corners that had the most amazing food. Byblos has that authentic middle-eastern taste. Their desserts are exquisite. The taste of their baklava explodes in your mouth, and their rice pudding has a hint of orange."

Bill [11/03] says: I ate here with some colleagues from the Philosophy department and a visiting speaker. We began with the Mazza appetizer: a sampler of their appetizers, all of which were quite good, including falafel, shawarma, feta, hoummos, baba ganoush, fried kibbi, etc. For my main course (which was preceded by an undistinguished side salad with a house vinaigrette), I had baked kibbi, which can best be described as Lebanese meatloaf: a brick of ground beef combined with pine nuts and spices; tasty, but somewhat boring. Fortunately, I chose to have it accompanied by baba ganoush, and the combination was tasty. For dessert, I had rice pudding flavored with rose water.
---
Bye's Popcorn.
Lockport-Olcott Rd. (Rt. 78),
(If someone can pinpoint the location more precisely, please let me know!)
Olcott (Town of Newfane, Niagara County).
Message: 751-9892; Stand: 778-8218.
[RM, 8/12] says: "Bye's Popcorn stand is a tradition that I look forward to every year. Quite a ride to get there (Olcott), but well worth it. They make incredible popcorn and caramel popcorn. It is a roadside stand: usually a bunch of cars parked, with people in line. Enjoy the experience of watching them make the regular popcorn. Get the largest size they make (everything is 'to go'), and get a bag of one of the caramel popcorns. You will enjoy the rest of your night."
---
Home | Intro | What's

| Contributors | Ratings Key | Catering | Cuisines | Locations | Outdoors | Waterfront |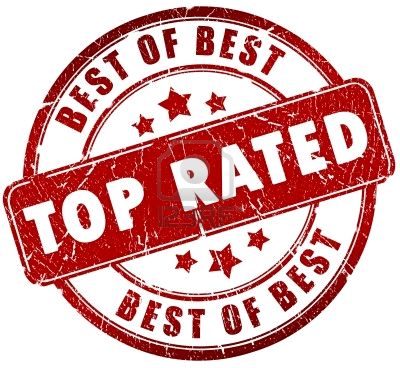 | Send a Review
---
Text copyright © 1988–2015 by William J. Rapaport
Cartoon links and screen-captures appear here for your enjoyment and are not meant to infringe on any copyrights held by the creators.
For more information on any cartoon, click on it, or contact me.
(rapaport@buffalo.edu)
http://www.cse.buffalo.edu/restaurant.guide/listb.html-20150908