Home | Intro | What's

| Contributors | Ratings Key | Catering | Cuisines | Locations | Outdoors | Waterfront |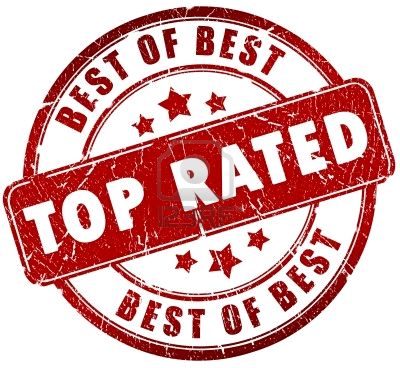 | Send a Review
---
Alphabetical Listing of Restaurants: W
Last Update: Monday, 7 September 2015
Note:

or

material is highlighted
---
Index:
Wah Sing Kitchen (Buffalo/West Side)
Walden Galleria restaurants (Town of Cheektowaga)
Waldens Restaurant (Cheektowaga/near Walden Galleria)
The Warehouse (Pizza Co.) (Town of Hamburg)
Wasabi (Amherst/"Greater" Williamsville & Buffalo/Elmwood Village)
The Washington Market (Downtown Buffalo)
Water Lily Cafe (Lancaster/Bowmansville)
WaterStone Grill (Town of Hamburg)
Water Street Landing (Niagara County/Lewiston)
Water Valley Inn (Hamburg/Water Valley)
The Waterline Cafe (Buffalo/Downtown Waterfront)
Wehrle Family Restaurant (Amherst/Snyder)
Webb's Captain's Table (Chautauqua County/Mayville)
[

] Webster's Bistro & Bar (Niagara County/North Tonawanda)
Wegmans (North Buffalo & Amherst/"Greater" Williamsville)


The Wellington Pub (North Buffalo-Hertel Ave.)


Wendy's (multiple locations)
The Western Door (Niagara County/Niagara Falls, NY/Seneca Niagara Casino)
(T.C.) Wheelers Bar & Pizzeria (City of Tonawanda)
Whiskey Joe's (Town of Lancaster)
The White Inn (Chautauqua County/Fredonia)
White Linen Tea House & Restaurant (Niagara County/Wheatfield-Shawnee)
Whole Hog Food Truck (variable locations)
Wiechec's Lounge (Buffalo/Kaisertown)
Wild Bill's Hickory BBQ (Clarence Center)
Williamsville Place restaurants (Amherst/"Greater" Williamsville)
Willowbrook Restaurant (Niagara County/Town of Lockport)
Wilson Boat House (Niagara County/Wilson)
(Tavern at) Windsor Park (East Amherst-Transit Rd.)
Wine on Third (Niagara County/Niagara Falls, NY)
Wine Trail Italian Bistro (Niagara County/Town of Lockport)
Winfield's Pub (City of Lackawanna)
[

] Wing City Grille (Chautauqua County/Fredonia & Lakewood)
(Zip's-)Wiseguys Pizza (North Buffalo/Hertel Ave.)
Wok & Roll (Amherst/"Greater" Williamsville)
Woo Chon Korea House (Amherst/Williamsville)
Woodcock Brothers Brewing Company (Niagara County/Wilson)

---
Key:
All phone numbers are in area code 716, unless otherwise indicated.
All locations are in Erie County, unless otherwise indicated.
---
Wah Sing Kitchen.
238 W. Ferry St. (west of Grant St.),
West Side (City of Buffalo).
881-5125.
Review from more than 10 years ago:

[MEL, 6/98] says: "Probably the worst Chinese restaurant I have been to in recent memory. The chow fun tasted downright vulcanized."
---
Walden Galleria.
1 Walden Galleria
(just east of the I-90/NYS Thruway, between Galleria Dr. & Walden Ave.),
Town of Cheektowaga.
681-7600.
---
Waldens Restaurant.
2040 Walden Ave.
(in the Millenium Hotel Buffalo, between the I-90/Thruway & Union Rd., near Walden Galleria),
Town of Cheektowaga.
681-2400.
Online reservations available via OpenTable.com.

[AFN] says:

[12/06] "My husband and I had lunch here in early December, while attending a seminar in the hotel. I had a spicy southwestern chicken wrap, and he had a turkey club. We had to be in and out in less than an hour, and the staff was able to accommodate to our schedule. Once again, the food and service were excellent."

[8/06] "A friend and I had lunch at Waldens on Friday. Since we arrived early, we were seated at a window looking onto the hotel's indoor courtyard, where preparations were underway for, we guessed, an Indian wedding reception. Women dressed in traditional saris were putting up very colorful decorations. Their activities added an interesting diversion to our luncheon. For my meal, I had a habanero wrap, which was grilled chicken, with a mixture of vegetables, and a very hot habanero pepper sauce. It was extremely spicy, but delicious. My friend had a "Roma Melt"—an open-faced chicken sandwich with chunky tomato sauce and cheese. She said it was delicious, too, and said she hoped to take her husband on the next day they both have off. Because we used a $5 coupon from the "Entertainment Book", lunch for both of us was only $13 plus tip. We attended a conference all week, and had lunch at four different restaurants on five days. Normally, we rarely have the time to go out to lunch, so being able to do so was a real treat. Although all four restaurants were good, we agreed that Waldens and King and I were the best."
---
The Warehouse (a.k.a. "The Warehouse Pizza Co.").
4360 Milestrip Rd.
(between the I-90/Thruway & South Park Ave., near McKinley Milestrip Center, just east of Blasdell),
Town of Hamburg.
823-5000.
Although it would appear to be a chain or franchise, it seems to be a local creation of the folks who also own the Orchard Park Duff's and Athens Family Restaurant. The menu is available in PDF.

[DBr, 8/08] says: "Recently, a friend and I checked out what we call "The Warehouse." We both live in the Southtowns but had never stopped in before. We were pleasantly surprised by the interior space. It's large and divided into different areas. This was perfect for us. The bar area is separate. We wanted a few cocktails while watching the Olympics, and this kept the families with small children away from our "adult time". Other seating areas were obviously created with families in mind. These areas surround the many video games available. My friend repeatedly commented on what a fun place to bring her 7-year-old son and 12-year-old daughter. The bar area had too many TVs to count—great for my friend; she's a sports nut. We had our drinks, a little conversation, and decided to return next time there was a big game worth watching. I was with the same friend when we stopped back (quite soon after our first visit) for a drink and a snack. My friend is a waitress. She noted the poor service we received this time and counted 5 of the staff huddled in conversation near the kitchen while our drinks were dry. We had ordered a couple of appetizers that tasted "OK". Our spinach-artichoke dip was overly seasoned with garlic. The stuffed banana peppers were bland, tasting mostly of bread crumbs, and held little cheese or seasoning. While there were very few customers in the place, dirty dishes and empty glasses sat in front of us as we watched the staff deep in conversation. Needless to say, we weren't happy. Last night was my third visit to this place. I took another friend for a drink. I had to give it a shot. This time, the barmaid was rude. We thought about trying another appetizer. I asked the barmaid what was her favorite. She said to try the peppers. When I told her I had tried them and thought they were bland, she turned and walked away! My friend's comment was, "Wow, what an attitude." I'll echo [RDM]'s review: food—mediocre, place—cool. However, if an establishment's staff/service is rude/poor on a regular basis, what's the point of going there no matter how many TVs they put in front of you?"

[RDM, 3/07] said: "Not much to say—less than mediocre. I had high hopes because the interior looked clean and modern. There were TVs everywhere for sports fans and a wide-open bar in the middle of the restaurant. The waitstaff uniforms were very strange: my first clue that something was off about this place. They had strange, white ruffled shirts on, and fedoras. The food was horrible. My side salad was extremely small, although it was made up of fresh mixed greens. My husband and son shared the cheese quesadilla for an appetizer. It was bland and tasted microwaved. The tortillas were soggy, not crisp. Our pizza was mediocre. It tasted like it was trying to be a Pizza Hut pan pizza, but the dough was too sweet and had too much cornmeal on the crust. My husband and I both agreed we felt a little sick to our stomachs after the meal!"
---
Wasabi. —WARNING: WEBSITE TAKES A LONG TIME TO LOAD (AND MAKES ODD, BUT RELATIVELY QUIET, NOISES)
100 Plaza Dr.
(in Dash's Plaza, at Hopkins & W. Klein Rds., just west of East Amherst),
"Greater" Williamsville (Town of Amherst).
689-5888.
752 Elmwood Ave.
(across the street from Spot Coffee, between W. Ferry St. & Lafayette Ave.),
Elmwood Village green section (City of Buffalo).
887-8388.
Reviews of the original, East Amherst location:

[5/07] East Amherst location given 4 (out of 4) stars by Janice Okun, former Buffalo News restaurant reviewer.

[KH, 11/11] says: "My husband and I recently had an early dinner at Wasabi. We were greeted immediately and offered a booth. The server was attentive and polite the entire time we were there. My husband began the meal with an order of Gyoza, which are pan-fried, pork dumplings; he really enjoyed them. We decided to order some sushi rolls to split, and chose the crunchy-spicy crab roll, shrimp tempura roll, Christmas roll, and the Wasabi Lobster; every piece was delicious, fresh, and well prepared. We agreed that we had a very enjoyable dinner and will return."

[WHN] said:

[3/10] "We had dinner at Wasabi Friday night, 3/26. It was mostly fine, with one major exception: The shrimp tempura appetizer was cold, as if it came straight from the refrigerator. I would have sent it back, but my wife and I had each taken a big bite out of one of the two shrimps. Strangely, the accompanying tempura vegetables were very hot, so at least the veggies were cooked to order."

[12/09] "We returned to Wasabi on Monday night [12/28/09]. The sashimi and sushi combo platter was good, except the yellowfin had a strange texture. It was stringy and very soft—almost mushy—and had little flavor. I only ate two of the three pieces. My wife liked her (cooked) spicy crab roll and teriyaki chicken. Next time, we'll drive a little further to Sake Café."

[11/09] "Last night, Saturday, 11/7, we went to Wasabi for the first time for dinner. The sushi and sashimi combo platter was excellent. It included a spicy tuna roll, yellow fin, albacore, and a third kind of tuna, salmon, a cooked shrimp, and two other kinds of sashimi, which I couldn't identify. My wife's chicken teriyaki was reported to be on a par with that of Sake Café. We had a reservation and were seated immediately, and the service was prompt. However, other people were waiting, both when we arrived and when we left. I assume they didn't have reservations, but aren't sure, so reservations are strongly recommended."

[LCo, 6/08] said: "On a recent visit to Wasabi's Williamsville location, I had an Oshinko Roll and a Sweet Potato Tempura Roll. Oshinko is pickled vegetable and makes for a roll with a great springy-firm texture. The Sweet Potato Tempura is Wasabi's best vegetable roll, hands down. The sweet potato is thinly sliced, so it cooks to a soft texture, and the tempura stays warm and crisp inside the roll. I had also tried the Miso Soup to start; it was standard as miso goes, but still delicious. Other than the horrible location that seems like it's in the middle of nowhere and way too far away for someone in Buffalo, [Editor's note: Speak for yourself! This place is practically around the corner from where I live, and quite near the UB North Campus! :-)] the sweet potato tempura is enough for me to go back."

[JFG] said:

[10/07] "To celebrate our anniversary, we revisited Wasabi. I simply don't understand the negative reviews. The quality and service were comparable to our earlier visits—in a word, excellent. The ceviche was pedestrian but good—I prefer the hotter variety to the fruit based served here, so it's a matter of personal taste. The sashimi dinner which I had was excellent and tasty. My wife likes the Tuna Salad and the various rolls. I plan to return and continue exploring the menu. I've had nothing that I feel was a disappointment; quite the contrary, in fact."

[6/07] "We made a visit to a relatively new restaurant in suburban Amherst called "Wasabi". Our local restaurant critic had awarded it high marks and, always being on the lookout for good sushi or sashimi, since both Kuni's and Tsunami have closed, we decided to see if the high marks were deserved. We started out with an interesting variation on hot and sour soup prepared with a miso base and having shrimp, scallop tofu, and mushrooms. It was excellent. We also had yakitori and a pepper tuna wasabi salad. Everything was very good. I decided to try the Omakase for an entrée, and my companions had an assortment of sushi and sashimi. The quality was excellent, the presentation was very attractive, and the quantity was outstanding. All in all, we sampled the eel, toro, tuna, octopus, white tuna, salmon, mackerel, yellowtail, flying fish roe, a couple of rolls—the lobster and the eel-avocado—and there wasn't anything that I wouldn't order again. Adjacent tables had some good-looking tempura, which I want to try on my next visit. The menu is varied and extensive, and the sushi bar looked very well stocked—exceptionally well, actually. Obviously, we'll be back. So far, with the possible exception of Kuni's To Go, this is the best local sushi restaurant of which I am aware. And by "local", I do not mean to include Canadian locations in Niagara Falls or Toronto. Try it; you'll really like it—if you like sushi and sashimi or Japanese cuisine."

[ESi, 8/07] said: "I felt compelled to chime in after some of the negative reviews I read about Wasabi's. I will admit that the service can be slow, especially on the beverages, but the food is worth the wait. Ingredients are fresh, and the presentation is fantastic. My husband & I have dined there several times and look forward to our future visits to sample more of the chef's diverse menu. The Haru Maki is addictive, and the Lobster Wasabi Roll has become a favorite. For those who find it expensive, the lunch menu is a great alternative. For example, they have a special: your choice of 3 classic or hand rolls for under $10."

[HPK, 7/07] said: "I did not try anything except the sushi, and I could not eat it. Bad, bad, bad. Don't waste time or money."

[BMa, 5/07] said: "A positive review. After reading the negative reviews of Wasabi, I felt it was time to put in my two cents. It sounds as if the negative reviews are fans of another restaurant and feel it necessary to bash the newcomer. There is room for debate here, and certainly there is room for another sushi restaurant, especially of the caliber of Wasabi. Since a good friend of ours is a retired sushi chef, and another two friends own sushi restaurants in other cities, I have had the pleasure of eating fantastic sushi and learning a little about the art of Japanese cuisine. First and foremost, the quality of a sushi restaurant depends on the quality and freshness of the fish. Secondly, it is in how the chef prepares his fish. Third, I hate skimpy portions. I really don't like to read through the fish slices. I like a generous slice of fish when I'm paying a hefty price for the pleasure. Wasabi is a welcome addition to the East Amherst restaurant scene. Sleek and modern looking, friendly and attentive service, attractively-plated food, and very clean bathrooms make for a very pleasant dining experience. The food is fresh and very well prepared. I am not a fan of some of the rolls that are popular in American sushi restaurants, especially the ones with cream chese or surimi, so I usually order a sashimi platter or a combination of sushi and sashimi. I recently shared the latter with my husband on a Friday evening. The restaurant was very busy, but I found the service to be friendly, very efficient, and prompt. Once the restaurant was at full capacity, the waitstaff did their best to be accomodating. Our server was always ready to refill our drinks, bring another glass of water, and remove used plates, always with a smile. Sometimes you have to wait. In our case, the wait was short. The yellow tail is buttery and delicious. The fresh scallop (in the shell) was really a delight. Sliced thinly and placed back into its shell for presentation, it was accompanied by a citrussy sauce, which I think was ponzu. The assortment of fish was good, sliced generously, and artistically arranged on a long platter. I particularly liked the fresh salmon, which was rich and supple. This is one of the few restaurants that carry uni (sea urchin) on a regular basis. I prefer the uni from Santa Barbara, as it tends to be sweeter than the one from Maine, and, at this time of the year, it tends to be from Maine. We were fortunate that the one we had was still from Santa Barbara. Since I don't care for white fish or albacore tuna, I would have liked to see less of those fish on my platter, but since I didn't order à la carte, I suppose I can't complain. Some of the sushi bars in other cities I frequent know the fish I like and automatically serve only those fish in my order. I always find that a nice touch. The chef is knowledgeable when it comes to quality and freshness in seafood, and if you sit at the sushi bar, you can watch him slice the fish with expertise. Usually, the place fills up pretty quickly on weekends, so it is better to come early."

[KY, 4/07] said: "Review: Negative. We were a group of 4 that decided to give Wasabi a try on their grand opening. At that time, I couldn't find a website/forum to leave a review for this so called "sushi restaurant", so I figured I'd leave one now since I've one that exists. The decor was very appealing, but the food and service was absolutely horrendous. The four of us were seated immediately and then waited minutes before our order was taken. At that time, we had just finished our cup of tea and were not offered a refill for an hour. As time went on, we were averaging a cup of tea every half hour, and we needed to hunt down our waitress for a refill. With animosity building up, we requested our food that we had ordered, and kept being brushed aside. After waiting 2 hours, we finally got our food, and at that time we were so hungry we didn't even bark at the chef and waitress. The waitress then brought over what looked like leftovers from another table, said it was on the house and that they are so sorry we had to wait so long. It looked like beef, so we each gave it a try, and it was like chewing beef-flavored gum. It was by far the worst tasting and toughest beef I have had in my life. I was literally exhausted after eating that one piece. Needless to say, the sushi was awful; I had a bitter salmon sushi and tuna sushi. The chef does not know how to prepare sushi. The chef must have some an organ and have the bodily fluids leak on it. [sic] With all that said, this restaurant should close its doors. For those that are looking for a better place to eat sushi, go elsewhere. It's not worth your time and money. I would rather go to Wegman's, which is right down the street. If you're looking for a better place to eat sushi, I would prefer Fuji Grill. It's ironic that after chef Tony Kang (owner of Wasabi) left Fuji Grill, the quality and appearance of the food has much improved. I hope this review helps."

[RK, 4/07] said: "I have never offered my formal review of a restaurant before. However, after my recent experience this past weekend, I felt it was necessary. My wife and I and another couple visited Wasabi on Saturday evening, March 31st, for the first time. The four of us are sushi lovers and were looking forward to a new experience at a new sushi restaurant and some catching up. The décor was very pleasant, and the sushi, rolls, and wine selection were very good. The service was good also. The menu was very extensive but we really enjoy sushi and rolls so we didn't try any of the other menu options. The evening was very enjoyable up to that point. After paying the $135 bill along with $30 tip, we finished our wine enjoying each other's company for about 30-40 minutes at most; we weren't clock watching, and we do not make it a habit to occupy a table for an extraordinary amount of time after we are finished, and we certainly are not inconsiderate to anyone who may be waiting. Anyway, to our surprise, the waitress came up to the table asking several times if we needed anything else or if we were finished. After informing her we were fine and would be leaving shortly, she interrupted informing us that we needed to leave because they needed the table. She said people have been waiting for 30-45 minutes. I could not believe what was happening! I have been to many restaurants during my life from fast food to high-end restaurants and have never been treated like this. I thought it was a joke, certainly not [at] a place where the bill totaled $135! So, as we were walking towards the door, I noticed three tables that were completely empty, and there was only one group of three people checking in with the hostess. There weren't any lines at all inside or outside the restaurant; there wasn't even another person standing there. I was so irritated that I asked for the manager. I explained what had happened, stressed that I was not happy with the situation, and that I am in sales and would make sure that I would never recommend his restaurant to anyone. He asked me to point out the waitress, which I was glad to do, and he said he would speak to her, but I must admit, I got the impression that he was not all that concerned about what had happened. I must add that I have been to Fuji Grill in Amherst, and this has never happened even when it is clear that they were very busy. I must admit Fuji Grill's sushi is just as good if not better. Also, Kuni's on Elmwood was a very small restaurant with minimal seating. It was common for lines of waiting customers to extend outside to the sidewalk, and still this has never happened. I can say with conviction that I will never visit this restaurant again or recommend it to anyone, especially when there are places that are just as good and/or better and know how to properly treat their customers. Hopefully, others will strongly reconsider visiting Wasabi's after hearing about our unfortunate experience. Not a pleasant way to end what was supposed to be an enjoyable relaxing night out with friends."

[ALS, 3/07] said "Wasabi is an excellent Japanese restaurant. The sushi and sashimi are superb. So is the sea bass teriyaki that my wife ordered. Presentations are very nice. So is the restaurant's décor," and then he stopped by my office to emphasize the excellence of this restaurant.

[PT, 1/07] said: "Just-opened Japanese restaurant in an ex-Quizno's, owned and operated by a former chef of Fuji Grill, a few blocks away. Completely redone, so it doesn't look like a former sub shop. Very good sushi and sashimi in a wide variety, plus "kitchen menu" items like chicken teriyaki, shrimp and vegetable tempura, and more."

Review of the Buffalo/Elmwood Village location:

[6/08] Buffalo/Elmwood Village location given 3½ (out of 4) stars by Janice Okun, former Buffalo News restaurant reviewer.

[LCo, 6/08] says: "After complaining that Wasabi's Williamsville location was in the middle of nowhere and way too far away from Buffalo, I was excited to see that an additional Wasabi was opening on Elmwood Ave. It's in the former Kirabashi, former Kuni's location. After eating at the new Wasabi, I was no longer excited and mostly disappointed. To start, I had Miso Soup and Edamame. The soup was fine, and the Edamame was lightly salted and delicious. I also tried the Oshinko, Asparagus, and Sweet Potato Tempura rolls. All of my vegetable rolls were cross-contaminated with Tobiko, a.k.a. flying fish roe, as if someone with grubby fingers or a grubby mat made my sushi. As a vegetarian ordering vegetable rolls, I was sad to have my food sullied with roe. The Sweet Potato Tempura was disappointing as well. It seemed dry and blander than the tempura at the Williamsville location. If the quality of the food at Wasabi is the trade-off for location, I might have to stick with Williamsville."
---
The Washington Market.
461 Ellicott St.
(between E. Tupper St. & E. Chippewa St.),
Downtown Buffalo.
362-3181.
[WHN, 5/19/13] says: "Saturday afternoon (5/18/13), G and I had lunch at The Washington Market. It was my first time there. She had a grilled, Swiss cheese sandwich on rye bread. (They will prepare it with your choice of cheeses and breads.) I had a chicken souvlaki salad, with Romaine, tomatoes, red onion, feta cheese, and Greek dressing, with a slice of toasted pita. (The menu said that it was supposed to have black olives, but it didn't.) Being a Saturday, it was not very busy; the service was quick, and the food was good."

[JoM] said:

[2/19/13] "There are very few places in downtown Buffalo open for a reasonably priced, weekend breakfast/brunch. If you get over to Allentown or Elmwood Avenue, there are more options, but almost none in the downtown core. The Washington Market is open on Saturday mornings and has an excellent brunch menu. Personally, I like the blueberry pancakes or thick-sliced French toast. As I stated in a previous review, the menu is extensive and very good. There's something on the menu for all tastes."

[8/11] "The Washington Market is a great place to pick up soup and a sandwich for lunch or dinner. It's a very popular place for the downtown lunch crowd. All soups are made in house. Last week, I was in and enjoyed the Buffalo Chicken Chowder; this is my personal favorite soup on their menu: big chunks of chicken and potato in a creamy broth that has a nice Buffalo-wing flavor. I also had the Country Melt sandwich, which consists of turkey, thick-cut bacon, tomato, and swiss cheese on sourdough bread; the sandwich was excellent. Although The Washington Market has established itself as a great lunch and dinner spot downtown, it also has a small market in the back of the store. The market isn't large enough to do everyday grocery shopping, but it's a nice option to grab last-minute essentials for people living downtown. I recommend!"
---
Water Lily Cafe.
5354 Genesee St.
(west of Harris Hill Rd.),
east of Martha Dr.),
Bowmansville (Town of Lancaster).
288-9940.
Thai.

[JKl, 8/13/15] says: "This is a brand-new restaurant that opened up in the Lancaster/Bowmansville area. I was driving by the other day and decided to stop in for lunch. I was quite pleased! Super clean, very pretty, and I loved the colors and decorating, plus it has an awesome front deck area for patio dining! I know that's a huge deal in our area during the summer months, so thought that I would definitely point it out. I overheard the owner talking to someone in the restaurant, and he had mentioned how they had a strong rainstorm the other day and everything stayed nice and dry out on the porch: another bonus. The service was great, and the food was excellent! A nice mix of items on the menu; even my picky friend was satisfied. It's owned by the folks who run the Thai Me Up food truck, whose food I have enjoyed multiple times at Food Truck Tuesdays at Larkin Square."
---
WaterStone Grill.
3679 Commerce Pl.
(at Camp Rd. (Rt. 75),
right off the I-90/Thruway,
just north of the Village of Hamburg),
Town of Hamburg.
646-4400.
Steak & seafood.

[WHN] says:

[2/14/15] "We met friends here for dinner on Saturday, 2/13. We ordered a bottle of Louis Martini Sonoma County Cabernet Sauvignon ($29), and were served hot rolls and butter. Both women had house salads with balsamic vinaigrette, the house dressing. A choice of soup or salad is included with most entrees, but not with fish 'fries'. The other woman ordered farm-raised Atlantic salmon ($18.99) with lemon-butter cream sauce and goat cheese, artichokes, roasted red peppers, and rice. G had baked sole, stuffed with crab meat ($18.99), topped with shrimp sauce, with sautéed spinach, and rice pilaf. The sole itself was fine, but she didn't like the stuffing, which had too much filler; and the spinach was overcooked. The other gentleman started with Italian wedding soup, then, for his main course, a pork chop ($17.99) topped with apples cooked in bourbon, and caramelized onions, served with garlic mashed potatoes and squash. I started with the soup of the day, New England clam chowder ($3.99), followed by Cajun broiled haddock ($13.50) with macaroni salad, cole slaw, and French fries. The fish was good, but didn't have as much spice as the Cajun seasoning at Dug's Dive.

[10/22/12] "After a tour of Frank Lloyd Wright's Graycliff, we had our final Local Restaurant Week dinner at WaterStone Grill on Sunday, 10/21. The appetizer selection included portobello mushrooms stuffed with Italian sausage, spinach, and gorgonzola; 'Buffalo Style' calamari with bleu cheese for dipping; stuffed clams with lemon butter; and coconut-tempura shrimp. Available entrees were: stuffed chicken breast stuffed with walnuts and goat cheese, with pumpkin cream sauce and butternut squash; sirloin with cognac-peppercorn sauce; seared mahi mahi over a creamy avocado sauce, topped by corn salsa, accompanied by rice with black beans and pineapple, and fried plantains; and linguini with shrimp and asparagus. A house salad was also included. G didn't want an appetizer, so she ordered crab-stuffed sole topped by shrimp-bisque sauce, accompanied by rice and spinach from the regular menu. Her entree included a house salad, as did all LRW meals. I ordered the coconut shrimp to start, and the mahi mahi. I thought the shrimp was very good, but G, who sampled mine, thought it was too greasy. The mahi mahi was excellent. The service was very good, and the cost of both meals was about $75 with tax, including a $28 bottle of wine."

[4/12] "G and I went to WaterStone Grill for a light dinner on Wednesday night, 4/25/12. We were pleasantly surprised to learn that bottles of wine are half-priced on Wednesdays, so I ordered a bottle of Ménage à Trois California Red, a blend of cabernet sauvigon, zinfandel, and merlot, for $14, a few dollars more than the retail price of about $10. G ordered a chef's salad and a side of grilled asparagus. I had a Mediterranean salad with grilled chicken, comprised of mixed greens, artichoke hearts, olives, red onions, cherry tomatoes, and crumbled goat cheese, with a balsamic vinaigrette dressing. Both salads and G's asparagus were very good. The only negative was a pit in one of the olives, which I wasn't expecting, since all the other olives were pitted. Disaster was avoided, unlike a friend, who broke a tooth on an olive pit at a different restaurant and had to have the tooth reconstructed, which the restaurant's insurance ultimately paid for. Both the regular menu entrees and verbal specials sounded good, and we're looking forward to returning. The atmosphere is very nice, with booths along the walls and tables in the middle. The service was fine."

[KBr, 2/12] said: "My husband and I went to the Waterstone Grill in Hamburg, NY, with another couple. I think the place is new, and we heard that it used to be a Bob Evans. The interior is really nice, with great lighting, dark wood, and a fireplace. We had heard the food was good, so we decided to try it; we were disappointed in our dinners and the service, unfortunately. The meat included with our friends' meals (chicken Caesar salad for one and a strip steak and lobster tail for the other) were overcooked. My husband got the lobster macaroni and cheese, and there was not very much lobster included. The only meal that was decent was mine, and I got the lamb. The soup was so-so, and the quesadilla we got as an appetizer was ordinary, nothing special. In addition, our waitress and the service she provided were poor; she was slow with everything, seemed to get confused by one person's order and that person consequently did not get what they thought they were getting, and she never brought any bread or water. She also did not ask us if we wanted coffee or dessert. We almost wondered if the meats were overcooked on the chance they had been sitting for too long under a heat lamp as a result of her slow service. We most likely will not return, which is too bad, as the place is really pretty and comfortable inside."
---
Water Street Landing.
115 S. Water St.
(at Center St.),
Village of Lewiston (Town of Lewiston, Niagara County).
754-9200.
[PT, 6/10] says: "Two friends and I went to the Lewiston Tour of Kitchens on Saturday (June 12th). Each house on the tour featured a dish from one of the local restaurants. The food was generally good, but my favorites were delicious pork sliders with homemade relish from Carmelo's, excellent corn chowder from the Youngstown Village Diner, and wonderful Brunswick stew, made with chicken, pork, beef, and vegetables, from the Brickyard Pub. I've seen Brunswick stew on restaurant menus in the south, but never had it before. If I see it again, I would order it. Other dishes included Jamaican jerk pork sandwiches from the Niagara Falls Wegmans, rice balls from Casa Antica, and wine and desserts at Water Street Landing. There were several other dishes from restaurants that I can't remember or didn't try. It was a fun day."

Please note: In the interests of full disclosure, [AFN] has told me [Bill] that she is related by marriage to the owners of another Lewiston restaurant, Carmelo's Coat of Arms. Of this rival restaurant, [AFN] says:

[6/09] "My sister, our daughters, and I went to the Lewiston Region Tour of Kitchens on Saturday, 6/13. I'm not quite sure how to categorize the review, so I've made it for Water Street Landing, because this was the only restaurant actually visited on the tour. They served heirloom tomato bruschetta, mushroom bruschetta, and tapenade with an assortment of breads at one of the houses, plus pastries and desserts from DiCamillo's Bakery and The Village Bake Shop, and wine from Hazlitt 1852 Vineyards on Seneca Lake, in the restaurant, which provides a gorgeous view of the Niagara River. All their food was very good. There were six other restaurants from Lewiston, Niagara Falls, and Youngstown offering samples of their cuisine at the various houses on the tour. My personal favorites, from The Youngstown Village Diner, were chicken and corn chowder and Cobb-style salad with lettuce, tomatoes, onion, cheese, ham, orange wedges, and hard boiled egg with Italian dressing; and "Louisiana shells" stuffed with Andouille sausage and chicken, topped by cheddar mornay sauce, from Brickyard Pub & BBQ. The only dish I really disliked, as did my daughter, was so-called lobster and crab cakes from The Bistro at the Olde Fort Inn, which tasted like they were made with surimi instead of real crab meat. However, the food served by most of the participating restaurants was excellent: Mediterranean pasta with pesto, artichoke hearts, olives, sun-dried tomatoes, and feta from Red Coach Inn; Italian rice balls topped with cheese-stuffed banana peppers from Casa Antica; mozzarella stuffed with prosciutto, asparagus, and tomato compote from Carmelo's. Overall, the tour was like a multi-course tasting-menu experience. Excellent! We have never been to The Youngstown Village Diner, which is said to overlook the Niagara River, or to The Brickyard Pub. I told my husband we'll have to try them this summer."

[12/05] "My sister, her daughter, and I had lunch here during Lewiston's Christmas Homes tour this weekend. My sister and I both ordered a daily special, chili-coated shrimp over a corn-meal-encrusted rice cake with corn and black bean salsa. It was tasty, but...there were only two shrimp on each plate. Not large, jumbo shrimp, but teeny, tiny, baby shrimp...for $11 per serving. Not worth $11."

[JKl, 6/09] says: "We dined at this restaurant for Mother's Day. We had a party of 9 and made reservations for 11 a.m. Only 1 person in our party had ever dined at this restaurant, and, even though it was 'only' for a buffet, every single guest agreed that we would come back in the future for a more intimate and romantic dining experience. The rounded 'booths' facing the windows looked amazing and would be perfect for a late evening dinner celebration with someone special. We were seated at a long table near the windows and had a nice view of the gorge. Our waiter was extremely attentive, and our water glasses were consistently filled throughout the meal (a gold start for them, as I only drink water at my meals). Drinks were brought quickly for those who ordered them. The Mother's Day brunch was $19.99 per person and well worth it. The buffet was extensive, with plenty of items covering both the breakfast and lunch menus (unlike most brunches that serve mostly breakfast foods and a couple carved meats). The dessert display was breathtaking, and everything sampled was delicious. We particularly enjoyed the omelet and Belgian waffle station. All buffet items were hot (a hard thing to accomplish) and well-supplied throughout our visit. A simple Mother's Day brunch has led to 9 people pledging to return to this restaurant in the future—I'd say job well done!"

[WHN, 9/05] said: "We've dined here twice over the summer, and on both occasions found it to be exceptional, both in terms of service and quality of the food, as well as offering a spectacular view of the Niagara River and the Canadian shoreline. (For the best view, request a table—which should be comfortable for four people—at the windows when making a reservation.) My wife and I had steaks on both visits, and they were perfect. The main restaurant has outdoor dining on a patio overlooking the river, as well, and there's a more casual bar and indoor/outdoor restaurant on the lower level, which, I think, serves mostly sandwiches, wings, and the like. On our second visit, with another couple, we all ordered salads to start. The waiter told us they were really large, and we should probably order just two and split them, which we did. The half-salads were enormous, so his honesty was most appreciated. One of the owners also owns the Le Metro restaurants on Elmwood Ave. and in the Walker Center plaza on Main St. in Williamsville."

[KATS, 9/05] said: "Beautiful restaurant from the folks that brought us Le Metro. Overall, the menu is very similar to Le Metro's, with a few notable exceptions, one being the price. One of my favorite entrees at Le Metro is the chicken paillard—priced at $13. Here, it's $18. I understand that you pay a premium for the view and the seasonality of the restaurant, but—and this is a big but—the food is not of the same quality as Le Metro, not even close. After begging my husband to take me to Lewiston for dinner for months, we were both extremely unsatisfied and disappointed. My steak was ordered raw, and came out "pan seared". I'll eat almost anything, but this steak was raw and the sides were pedestrian. The other entrees were fair to average. One diner was happy with one of the specials, but the other three of us were all disappointed."

Review from more than 10 years ago:

[SMD, 6/05] said: "I took my partner here for his birthday, based on the recommendation of a friend. Although there was no signage, we knew the place from its previous incarnation as the Riverside Inn. They've really done some beautiful updates to make the place comfortable, yet sleek. And who can argue with that view! The Niagara River is practically your tableside companion! Being a Tuesday night, it was not very busy, so we were promptly seated by the windows. Spectacular! The delights did not end there. The service and food were both excellent without being pretentious. We shared the bruschetta appetizer, which featured olive tapenade, herbed goat cheese, and chopped tomatoes on grilled ciabatta bread. It was very tasty, and we finished every last bit. I was undecided about my entree, so our friendly and knowledgeable waiter suggested that I try the shrimp scampi. It was the best I've ever had. The shrimp and linguine were both cooked to perfection and perfectly seasoned. My partner chose the lemon chicken and was also very pleased. It came with polenta and sauteed baby spinach and a preserved lemon sauce. It was tangy and wonderful. We shared an ice cream dessert, which was fine. I give this place very high marks, and, based on our experience, I will recommend it to all my friends. Our dinners, appetizer, drinks and dessert came to less than $75. Certainly reasonable for such an excellent meal."
---
Water Valley Inn.
6656 Gowanda State Rd. (Rt. 75)
(at the southwest corner with Riverview Dr.,
south of Stevens Rd.,
north of S. Creek Rd.,
just southwest of the Village of Hamburg),
Water Valley (Town of Hamburg).
649-9691.
[WHN, 7/1/14] says: "On Saturday night, 6/28, we met friends for dinner at Water Valley Inn. Except for me, they had all been there before. Our friends had beer and Bloody Marys, while G and I had a bottle of Ménage a Trois Red. There were a few nightly specials, including broiled haddock and pan-fried, Lake Erie perch. G ordered haddock with (I think) scampi sauce, one of our friends and I had the perch, and our other friend had a Reuben. The entrees came with a choice of soup or salad. G ordered lobster bisque, which was unexpectedly too thick, so she sent it back and got a salad instead. Two of us had chosen salads, which were good. I can't say that I loved my perch, which had a thin, bread-crumb coating. I think I was expecting a simple flour dusting. The service was good and efficient. With drinks, the price per couple was less than $50 before tip."

[LRM, 7/10] said: "Positive review: I really like this place. It is an old restaurant, and I believe it has been around for over 100 years. Everything is homemade and very good, with friendly service. It reminds me of other old, tavern-style restaurants that I remember going to as a kid. It has the same kind of atmosphere that the old Hoaks Armor Inn had, or the Deer Head Inn. They give you a bread basket that includes individual wrapped crackers, which I think is so old-fashioned, and I love that. Also, all the desserts are homemade and fantastic. This restaurant is located just past the Village of Hamburg on Rt. 62, and it is especially cozy in the winter. This place has consistent, good, homemade food. The steak is great, and it also serves a fish fry daily, which I think is another plus."
---
The Waterline Cafe.
50 Lakefront Blvd.
(in Waterfront Village Center, at La Riviere Dr.),
Downtown Waterfront (City of Buffalo).
464-3432.
Same owner as Fables Cafe.

[3/10] Listed as one of 41 "Restaurants We Love" by Buffalo Spree magazine.

[9/21/12] The Waterline is located in the lobby of Waterfront Village Center. You can eat in the cafe, in the lobby, or outside (in good weather) in a nice location near the Erie Basin Marina. MER and I got two take-out salads for lunch: A daily special Marinated Caprese Salad: "Vine ripe tomatoes, fresh mozzarella, artichokes, kalamata olives, croutons & sweet basil tossed in extra virgin olive oil, cracked pepper & sea salt over greens drizzled with a balsamic reduction", and a (daily?, but not listed on their online list of daily specials for today) special "Skinny" Chicken Souvlaki, with kalamata olives, feta, and a spicy tzatziki dressing. Both were very good. Our salads averaged just over $8.50 each with tax (we supplied our own beverages).
---
Wehrle Family Restaurant.
29 Wehrle Dr.
(at Kensington Ave.),
Snyder (Town of Amherst).
837-0050.
Review from more than 10 years ago:

[ECB, 1/05] says: "Utterly vile. My iced tea tasted like it had been sitting in a container that hadn't been cleaned for months, all of the sugar dispensers were solid blocks, and the scrambled eggs seemed like they'd been cooked the day before and reheated. The only thing that didn't taste vile was the toast. When informed of how bad the meal was, the woman at the register replied, "Oh. That happens sometimes." Avoid this place at all cost. Bad even for diner food. Denny's is preferable."
---
Webb's Captain's Table Restaurant.
115 W. Lake Rd. (Rt. 394/S. Erie St.)
(in Webb's Resort, just a bit north of the Chautauqua Institution),
Village of Mayville (Town of Chautauqua, southern Chautauqua County).
753-2161.
Online reservations available via OpenTable.com.

[JoM, 8/17/14] says: "We stopped in for lunch with a group of 6 on 8/7/2014. It was a nice day, and we asked to be seated upstairs on their outdoor patio overlooking Chautauqua Lake. The restaurant was about half full, and there was a 6-top table on the corner of the patio that a server had to clean before we could sit down. We waited about 5 minutes while it was cleaned, and then we were seated. It took several minutes before our server came to ask our drink orders and tell us about daily specials. After another several-minute wait for our drinks, our server returned to take our order. For my entree, I chose the Southwest Pocket, which contained Cajun chicken breast, jalapenos, tomatoes, and lettuce, topped with colby-jack cheese. When the Southwest Pocket arrived, it was overflowing with cheese falling out of the pita. It was a very sloppy meal as the moisture from the veggies began to make the pita pocket crumble apart halfway through eating it. It had decent flavor, but wasn't the best Cajun chicken sandwich I've ever had. Other people in our party tried the hamburger; turkey-grill sandwich; spicy, black-bean, veggie burger; an order of the spring rolls; and a roasted vegetable sandwich off the daily specials menu. The overall consensus was that everyone was satisfied with their meal but not impressed to the point of looking forward to a future visit. With a combination of slow service and average fare, I wouldn't go out of my way to return."

[WHN, 6/07] said: "Their upper level deck, overlooking Lake Chautauqua, is a nice place for a casual meal. The indoor dining rooms are very large and somewhat dark, probably OK at night, but the deck is the place to sit in the summertime for good burgers, sandwiches, etc."
---
[

] Webster's Bistro & Bar.
102 Webster St.
(at Goundry St.,
west of Main St.,
about a half block north of the Riviera Theatre),
City of North Tonawanda (Niagara County).
264-4314.
French-influenced cuisine.

[Bill, 6/18/15] says: Five of us had dinner here on a Thursday evening. We had 6:15 P.M. reservations, arrived on time, and were seated promptly (in the very nice, covered, outdoor patio). However, even though we ordered reasonably soon after we were seated, our entrees didn't arrive until 7:50 P.M.! Some of us considered this to be fine, leisurely dining; others of us considered it to be glacially slow. A server offered each of us two very small slices of either baguette or olive bread; much later, another server brought a large platter of both kinds of bread, along with butter. But the food was wonderful! Appetizers included French onion soup (which came in a large, café-au-lait bowl with gobs of melted cheese; it looked delicious), the soup du jour (which was "sweet corn chowder"; this was my choice—it was very good, but it was very spicy, not "sweet"), crab cakes (which some found very good, although others thought that they had too much filler), and coconut shrimp (thought to be very good by those who had them). Salads included the roasted beet salad (said to be delicious) and two house salads; all salads are very large, so be warned. Entrees included the strip steak, the steak au poivre, the "surf and turf skewers" (from the specials menu: Angus skirt steak, gulf shrimp, accompanied by salad with strawberries), and (my choice) the salmon Wellington (which was perfectly cooked; the mushrooms were wonderful—it could have had more of them, and a bit more of the dill sauce, but I'm not complaining!). Most meals were accompanied by tender carrots and wonderful haricots verts. Everyone thought that their meals were excellent. We skipped dessert, because it was getting late and some of us were getting impatient. (Because I was a guest, I don't have pricing information.) In sum, I'd say that the food was excellent, the atmosphere was excellent, and the service left something to be desired. I also have to add that, for an allegedly French-inspired restaurant, it would be nice if their menu-writer knew a bit more French. As one small example, a salad containing carrots and tomatoes is not a "salade verte" (carrots and tomatoes are not green!). More egregiously, lamb chops are not "cotes d'agneow" (which sounds like something that a cat might say)! (They are "côtes d'agneau".)

[KaB, 3/3/14] said: "We had dinner at Webster's Bistro with friends on a Friday night. We were seated immediately, and our server was very attentive throughout the meal. We ordered two appetizers: fried oysters from the nightly specials, and Mushroom Napoleon from the regular menu. I ordered the seafood stew, which included 'mussels, shrimp, white fish, scallops, and lobster in a rich seafood broth served over linguine'. The others ordered the 'Black & Bleu Rib eye, a Delmonico steak smothered in caramelized red onions and crumbled gorgonzola, in a red-wine demi-glace'. When our appetizers arrived, we were surprised to see that the oysters had been pounded flat and fried in a heavy batter. It could have been anything inside the heavy breading; it was a major disappontment. The Mushroom Napoleon, which was described as 'layered puff pastry with a trio of fresh and wild mushroom duxelles', was very good: The pastry was light and flaky, and the mushrooms were silky and flavorful. The entrees were generous portions: My seafood stew had approximately 20 pieces of seafood in a light tomato broth over pasta; the seafood was nicely cooked, and the broth was slightly spicy. My husband was not happy with his steak: He felt that it was overcooked and gristly. Overall, our meal was mixed: It was not bad enough that we would not go back, but we would be more careful to understand the preparation of the specials and stay away from the steak. With one drink each, our bill came to $95/couple."
---
601 Amherst St.
(between Elmwood Ave. & Grant St.),
North Buffalo (City of Buffalo).
877-0500.
5275 Sheridan Dr.
(between Evans St. & Essjay Rd., just northeast of the Village of Williamsville),
"Greater" Williamsville (Town of Amherst).
631-4300.
Review of the North Buffalo location:

[JRR, 8/6/12] says: "Tonight I tried my first, and last, $6.00 meal at Wegman's Take Out Cafe. Opted for the meatloaf, garlic mashed potatoes, and broccoli. Never have had meatloaf that was so dense that you almost needed a knife to cut it. And absolutely lacking in flavor. Garlic mashed starch was the consistency of apple sauce when heated. Broccoli was mediocre, too. Now getting ready to feed it to the dog and won't be shocked if he wants to pass on it, too. Danny Wegman, send someone to do random taste tests! This is not what I have come to expect from Wegman's."

Reviews of the Williamsville/Amherst location:

[DaB, 8/10] says: "There are many wonderful places I'd like to live someday, yet, whenever dreaming of them, I am eventually hit with the disappointing realization that they do not have Wegman's: a true treasure of this region. I'll never forget when some friends from the UK came to visit several years ago. Upon stepping into the store, the wife stopped in her tracks, absolutely stunned, to exclaim, 'I've never seen so many kinds of bread.' That sums up not only the groceries sold in this welcoming, clean, friendly, and eye-catching chain, but its café component as well. If someone had told me that there was a place where I could choose between fresh sushi, a seemingly endless salad bar, an Asian wokery, sub shop, pizza shop, Indian buffet, and soup bar, with the guarantee that everything tasted would be superb, I would be skeptical. Still, there it is. With a commitment to authenticity, tradition, and celebration of diversity in the workplace, Wegman's seems to have spared no expense in hiring skilled Japanese sushi chefs and a colorful array of employees from all corners of the globe, each with an optimistic attitude, friendly demeanor, and commitment to food. What I wish to describe here is the store's recently-opened, burrito bar, which offers the best made-to-order burritos I have eaten anywhere. For six dollars, you get a jumbo-sized tortilla (white or wheat) bursting with an assortment of fresh ingredients, accompanied by a generous serving of warm tortilla chips and roasted tomato salsa. My regular order consists of a white tortilla with lime cilantro rice, black beans, sauteed bell peppers, and onions, and the southwest roasted tofu (a real treat for vegetarians, and one of four uniquely-seasoned proteins to choose from). I always ask for 'the works', which includes shredded lettuce, grated Mexican cheeses, roasted corn, sliced jalapenos, fresh salsa, guacamole, and sour cream. It's hot, flavorful, and filling. What more could you want from a burrito? It's clear that whether one wants to fill their cart with groceries to last throughout the week or stop by for a quick lunch in a pleasant setting, Wegman's can take care of everything."

[AFZ, 7/10] said: "I could write pages about Wegmans, but I wish to comment on their sub-shop component, specifically their hot subs. They're bad. Go to any pizzeria/Italian/steak place in Buffalo, and you'll find filling, warm subs that are stuffed with meat and ooze cheese. Now imagine that with one of Wegmans's huge sub rolls. That would be a feast for a king, right? Their bready rolls might be sufficient for cold turkey or tuna, but not for steak, hamburger, or chicken finger. I ordered one of each last night and found them very under-par in fillings and taste. The steak sub isn't something you would find in Jim's SteakOut. It is cold roast beef with mild, A1-like sauce. The chicken fingers are more like small nuggets. And the burgers were extremely-thin 'McDonalds-esque' patties (in taste). None of them overflowed the sub roll as you would expect. You pay more for the roll itself than you do for the meat. Cold subs are all right. (Remember the times before they used to weigh out the meat portions?…Wow.) Next time, I'll go with a $6 burrito."

[AFN, 1/10] said: "My sister and I had lunch at Wegman's today. After looking over their offerings, we decided on the Indian buffet. We had Chana Masala and another vegetarian dish, curried cauliflower. They were, somewhat surprisingly, very good."

[MZ, 2/08] said: "I had checked in with you earlier to see if there were any kosher delis or restaurants remaining in Bflo; here's the only thing, aside from the carryout you referred me to [i.e., Takeout Taxi, 631-2222], that I've found. There's a small location in Wegman's deli section that has a breath of memory of Barney Greengrass or Zabar's, and which is treated as kosher. I have been looking for good chopped liver, and theirs is exceptional here. Don't bother, how ever, with their potato pancakes, which taste more of matzo than potato. (They do carry some good frozen p'cakes in their kosher section. Check for NYC or NJ origins. Also in their ethnic section, they have Streit's egg noodles, which, if you typically can't find frozen fresh egg noodles, are an exact substitute if you parboil them in chicken stock.) They also have some various smoked fish, which I haven't yet tasted."

[BL, 9/07] said: "We have been to Wegman's now and then for lunch, eating upstairs in their Paris-cafe-like setting. Friday, we used a gift certificate and had dinner at the Sheridan location. What a wonderful time! The food is good and creative and offers a lot of choices at the Market Cafe. I had the Chinese buffet, and my spouse had one of the meal offerings for the evening: pork loin with potatoes and green beans. With drink, came to $24, so it is not fast-food cheap, but fast-food very good and no different than most casual restaurants in price. What was great was the place had a very healthy crowd on a Friday night with all kinds of people, and there is live entertainment. The group that night was Babik, playing Eastern European jazz swing popular in the 30s. Oh, it was great, and the people loved it. Wonderful way to spend the evening from 6-8:00pm and an alternative to our usual Friday destinations. Wegmans knows how to bring in the people."
---
The Wellington Pub.
1541 Hertel Ave.
(east of Wellington Rd.,
west of Parkside Ave.),
North Buffalo (City of Buffalo).
833-9899.
Same management as Bob & John's La Hacienda.

[5/15] Given an average of 4.1 (out of 5 "No Jacket Required" points) by Wendy Guild Swearingen in Buffalo Spree.

Bill says:


[8/16/15] MER and I had a quick lunch on a Sunday. Although the interior and the mens' rest room leave something to be desired, I had a very good turkey-club wrap (a kind of turkey salad with bacon and cheddar, in a garlic-herb wrap, with a very nice avocado mayo and chips. MER had a Greek chicken salad, which she said was very good, too. With drinks and tax, before tip, our lunches averaged under $17 per person.


[3/8/14] A group of 6 of us, including MER, SLD, and our granddaughter, had an early dinner here on a Friday, just before the Nichols School Cabaret, which our son was performing in. The restaurant is much larger than I expected, with two big dining rooms in the back, once you get past the very crowded bar in the front. And the menu is quite large, too. Two of our party began with bowls of French onion soup, which they enjoyed. I had a cup of the seafood chowder ("with fish and crab"); it was terrible: So thick with potatoes that there was almost no broth; I couldn't find any fish or crab; and it was overly salty. MER had the fish fry, with coleslaw and an extra-cost dinner salad instead of the potatoes; they did not deduct for the missing potatoes, despite the fact that it was the waitress who made the substitution suggestion. And the salad came with the entrees, not with everyone else's soups! (I suppose that might make sense if the salad was considered as a potato-substitute; still, it was a bit odd.) But she did say that the fish fry was very good and not greasy. SLD had the Cajun grilled haddock, also with an extra-cost side salad in lieu of potatoes (also delivered with her fish instead of with everyone else's appetizers); I can't vouch for SLD's dish (she said nothing about it either way). I had the lemon grilled haddock; it was merely so-so: The fish seemed a bit underdone, but at least did not have a "fishy" flavor; the accompanying pasta salad and coleslaw were tasteless—they could have used some of the excess salt from the chowder. Other guests had a roasted turkey sandwich, a bacon cheeseburger, and (for our granddaughter) chicken fingers with fries. Again, no complaints, no special praise. Our granddaughter also had a peanut-butter pie with chocolate sauce for dessert, which she seemed to like. Service was friendly, but slow. With drinks and tax, our meals averaged a bit over $19 per person. Personally, I have no desire to return; other members of our party might feel differently.
[CW, 8/08] said: "One of the most reliable and satisfying places to eat. Great pub fare: one of the best fish fries in Buffalo, served both Wednesday and Friday, lunch through closing. Burgers are also very good. Ample portions, friendly staff, appropriate for families, friends, casual dates. Full bar, patio seating."
[AJT, 4/07] said: "Unpretentious, simple fare. Sandwiches plus the usual appetizers of wings, etc. I had their Reuben on rye with an order of Cajun fries, which are thick fries dusted with seasoning. Companion had a burger and Curly Q seasoned fries. The Reuben was done properly, with freshly sliced corned beef (as opposed to "parts is parts" loaves of corned beef). The burger was done to expectation, which was "well". The Curly Q fries were OK, but a few of the Cajun fries were not thoroughly cooked. Both were served with potato chips, as well. Reuben was $5.75; burger was $5.75; fries were $2.75. Beer was $2.25; a drink was $3.75. Service was good, since the dining room was largely empty at 9:45 P.M. on a Sunday. Orders, with drinks, were filled promptly. It's a comfortable neighborhood place, and recommended."
---
Wendy's.
Numerous locations; click on this link for store locator.
[RJS, 1/12] says: "I noticed that your site doesn't have many reviews/comments of local/national fast-food places. Given the economy, diners spend more of their dining dollars in such places. Here are are short-form reviews/commentaries of the major fast fooders available locally. Wendy's (many locations): Their burgers should taste better, but are often overdone and greasy. The fries have improved, and the chocolate frosty may be the best, fast-food, cold concoction. The chili is not bad; ask for the seasoning packet. Tip: buy two, $1 cheeseburgers, and combine the insides on a single roll."
---
The Western Door.
310 4th St.
(in the Seneca Niagara Casino & Hotel, between Niagara St. & Rainbow Blvd.),
City of Niagara Falls (Niagara County), NY.
299-1100 or 1-877-8SENECA (1-877-873-6322).
[6/04] Given 3½ (out of 4) stars by Janice Okun, former Buffalo News restaurant reviewer.

[WHN] says:

[8/25/13] "G, her daughter, son-in-law, and I had dinner at The Western Door before Johnny Mathis's concert in the Seneca Niagara Events Center on Saturday night, 8/24. Three of us had steaks of various cuts and degrees of doneness, all of which were very tender and cooked as requested. G had scallops, which were also very good—almost, but not quite, as good as the ones she had had recently at Liberty Hound. Since everything is à la carte, we ordered four side dishes—steak fries, sauteed mushrooms, asparagus, and spinach—which are intended for multiple diners. The sides were very good and the portions very large: too large to finish. We were seated in the front section, near the pianist, who played many of our requests. It was a fun evening, but on the expensive side. Our dinner for two, with a bottle of 2010 Francis Ford Coppola Director's Cut Napa Valley Cabernet Sauvignon, and coffee, but no dessert, was $174 before gratuity. We would definitely return, if we were going to a show in the casino complex."

[12/05] "The Western Door is first and foremost a steakhouse, and an excellent one at that. A friend and I went here for dinner without reservations, and there was a long wait for tables, but we were able to be seated in the bar area immediately. We split a "Deluxe Seafood" appetizer ($25) that was really huge—loaded with shrimp, lobster, crab, clams, and oysters. I had a 24 oz. Prime Rib ($32) and he had an 18 oz. NY Strip Steak ($30). Both were cooked to perfection and very tender. The sides are a bit expensive—$5 for a baked potato or rice, for example. There's a decent selection of beer, and a very limited choice of wines by the glass—all from New York State."

[RJS, 1/12] said: "There are few 'sure things' in restaurants, but the Western Door Steakhouse, above the Seneca Niagara Casino, is the most reliable steakhouse in Western New York. We have never had a bad meal there, and our most recent visit (12/11) kept the streak going. On most nights, you need a reservation. If you do wait for your table, the bar is a comfortable stopover, with the head bartender (a multi-year veteran of John's Flaming Hearth) ready to greet you with his homemade Bloody Mary mix (it works on Bloody Caesars, too). We ordered our 'regular' Chopin martinis—up—with olives (tip: don't order the cheese-stuffed olives; they empty out into the drink!). At our dinner table, we were greeted by two waiters (one supervises, the other actually works the table). A variety of breads were served with a variety of spreads (butter, flavored butter, and hummus). As is our habit, we split an excellent Caesar salad (they did ask about the anchovies—I asked for both hers and mine). As is also our habit, one of us ordered the 12-oz., melt-in-your-mouth, lobster tail, and the other ordered the 12-oz filet mignon—and we asked to share both items. The Western Door usually offers a 'mini surf-'n'-turf', but it cannot match the tenderness of the larger cuts. We appreciated that one of the servers actually recommended against ordering the promoted pork porterhouse, which he said 'has been a disappointment'. Our steak-and-lobster combination was, as expected, superb. Items at The Western Door are served à la carte, so we avoided potato sides, and selected two of our favorites—the asparagus and the lemon-garlic spinach—perfect accompaniments to our entrees. (Another tip: Don't be a restaurant lemming—do not order the lobster macaroni & cheese—a 'lemming' side at half the taste and twice the price!) All in all, a memorable dinner with considerate service in a comfortable atmosphere. If you have credits on your Seneca Niagara card, the meal becomes less costly and even more enjoyable. Other area steakhouses have their highs and lows. Dining at The Western Door towers above them."

[BJC, 6/09] said: "I recently ate at the Western Door. We had reservations for a birthday dinner. The dining room is very nice; the chairs are very plush and comfortable. We were seated right away and given water. We had two waiters for the evening. They brought a basket of 4 types of bread with three spreads to choose from: two whipped butters and a hummus. My favorite bread was the cheddar jalapeno biscuits. My girlfriend and I both ordered the iceberg-wedge salad to start. It was very large, almost too big for a starter. A half head of lettuce, grape tomatoes, a large amount of blue-cheese crumbles, and covered in a white, creamy dressing with onions on top. We both had the 8 oz. filet mignon cooked medium. It was excellent. It had the perfect sear and pink on the inside, just how I wanted it; very tender. The steak also came with a small amount of veggies on the side. We ordered the garlic mashed potatoes à la carte. They were pretty good; one order is enough to share. The service was very good the whole night; they bring out your food on pushcarts instead of trays, which is interesting. Overall, a very good experience for a special occasion."
---
Whiskey Joe's.
4723 Transit Rd.
(between French Rd. in Cheektowaga & Clinton St., in the southwest corner of the town, north of Blossom),
Town of Lancaster.
668-2210.
[KRN, 1/11] says: "We visited Whiskey Joe's for their Friday seafood menu. I had the breaded, single-filet, fish fry (double available) served with sides made in house and the German potato salad (French fries are also available) and rye bread for $8.95. My wife had a platter with fish, 4 scallops, and 4 shrimp, all breaded, although everything is also available battered or baked, for $14.95. She also opted for the German potato salad. The service was good, and the food was excellent. Carol Miznik, who is well known in the Lancaster & Depew area, is running the kitchen here. After eating here, I must say her reputation for good food is well deserved."
---
The White Inn.
52 E. Main St. (Rt. 20)
(at White St.),
Village of Fredonia (Town of Pomfret, northern Chautauqua County).
672-2103.
Under new management as of 1/11.

Reviews of its previous management:

[] Excellent continental cuisine in an 1868 hotel restored by former colleagues of mine. (They no longer own it, however.)

[WHN, 6/07] says: "Several friends, who have been here a number of times, recommended the White Inn recently, so we went for lunch. The crab cakes my wife and I both had were excellent—all crab meat with little or no filler; almost like being on Chesapeake Bay."

[6/99] I [Bill] began with Thai Crab Cakes, which were good but not very Thai-tasting; [MER] had a good onion soup, though the croutons were a bit tough. For the main course, I had sea scallops in a Dijon mustard sauce with smoked-salmon cakes; quite tasty—but accompanied by tasteless green beans. [MER]'s Chicken Grand Marnier was OK, but nothing to rave about. We did have a wonderful chocolate mousse cake for dessert. I would certainly come back when I was next in the neighborhood; the menu is quite appealing, even if our choices were less than ideal. I should add that it's on the expensive side.
---
White Linen Tea House & Restaurant.
6610 Shawnee Rd.
(south of Mapleton Rd.),
Shawnee (Town of Wheatfield, Niagara County).
731-1685.
[KaB, 10/6/13] says: "We had run into the folks from White Linen Tea House at Lewiston's Tour of Kitchens and the Jazz Festival. We were impressed by the food presented at these two events, so we decided to have brunch at their Tea House on Sunday. They only serve lunch during the week (closed on Wednesdays), brunch on Sundays, and tea parties in between. We were intrigued by the brunch menu, because you can order anything on the menu as many times as you like. They start off by offering over 30 (my count) different teas. While we don't drink tea on a normal basis, the descriptions lured us into trying a few. They are presented in china tea pots, etc. They were very interesting flavors for the most part. Brunch started with a basket of breads and scones with Devonshire cream. The warm scones with the cream were something we had never tasted before, and they were delicious. Brunch options were plentiful. Along with two friends, my husband and I sampled the Signature salad with mixed greens and berries, and a fresh fruit cup. For hot entrees, we had eggs Benedict, quiche with ham, home fries, French toast, and crepes (apple and strawberry), along with sides of bacon, ham, and sausage. Three of us actually ordered a second plate of their salad, because it was so good. All of the hot items were cooked to order and were perfectly prepared using fresh ingredients. The crepes, eggs Benedict, and home fries were declared outstanding. Our waitress was hustling between tables while we were there, but the food was delivered very quickly after placing our orders. We had a great brunch at the White Linen Tea House and look forward to coming up with another reason to go again."
---
Whole Hog Food Truck.
various locations, usually:
Washington St. between S. & N. Division Sts. (daytime),
Downtown Buffalo
and
233 Allen St.
(Holley Farms parking lot at College St., nighttime),
Allentown (City of Buffalo).
638-0810.
[RHo, 7/11] says: "Today, I visited the Whole Hog Food Truck for the first time. It's great to see additional food trucks popping up around Buffalo. Just like Lloyd in the beginning, the Whole Hog still seems to be trying to hit its stride. I got excited about going ever since I found out that it's not pork-themed cuisine, despite the pig silhouette on the truck. In fact, their website lists many vegetarian entrees on the menu. Everything is $5 except drinks and cookies. The food comes from local and sustainable sources. I was disappointed that they did not have the quinoa salad with lentil soup. So I ordered the MAP Salad (all veggies grown locally by youths through the Massachusetts Avenue Project), which comes with Cuban black beans and potato salad served right on the greens. After ordering, they told me they were out of potato salad, so I asked if I could substitute with beans. They offered me a side of greens & beans (another entree), and I accepted. The side of beans and greens I got was just as much as my coworker got in a full-order, plus I got the salad! I thought it was a good deal, but my coworker would have loved a free salad for the same price. The salad was good—a little dirty tasting, but that was the greens, not actual dirt. It didn't seem to be dressed except with salt and pepper. The black beans were good, but, at the end, I noticed they were a bit watery. I hadn't noticed because of the way I had been holding the container; it had all drained to one corner. The beans and greens were really tasty. After ordering, I asked if any of the food was vegan; the girl at the window didn't seem to understand what I was asking. She said the beans and greens are vegetarian sometimes and sometimes have pork in them. She said they haven't had quinoa salad in over two weeks, and, when I asked if it was vegan even when they have it, she again didn't really understand and just said sorry. I went with five coworkers. Two got BLTs and loved them, but both were surprised that there was no mayonnaise, just a buttered roll. I could see the bacon from a mile away; quite a generous portion of bacon all folded over to fit the round bun, and I am told there was bacon in every bite. They did, however, run out of lettuce for the BLTs, so, again, free sides of beans and greens. Another coworker loved the meatloaf sandwich but would ask for the meat to be heated next time. He said the BBQ sauce was really tasty: a little spicy. No one got the pulled pork, which seems to be one of their specialties. For those unfamiliar with food trucks, check Twitter @wholehogtruck to confirm the location of the truck and to find out about any promotions and specials, which they seem to offer frequently. The truck is usually at Ellicott and N. Division downtown Tues–Fri for lunch and at special events on weekends and evenings."
---
Wiechec's Lounge.
1748 Clinton St.
(at Matejko St.),
Kaisertown (City of Buffalo).
823-2828.
[JKl, 6/09] says: "I can't believe this old dive is not listed on your site! So I figured I might as well be the first. My review is one sided—I have only dined here on Fridays during Lent for their A-Mazing fish fry. So, first the positive (and really, there only is one), which is the delicious food they serve. Wiechec's has the best and the largest fish fry in Buffalo. They have a "half portion", which covers the standard dinner plate. Then the regular portion overlaps the plate. You get a heaping portion of French fries and also mac salad and potato salad. The beer-battered fish isn't overly battered, but this is definitely not fish for someone who likes it healthy. It is served piping hot, probably because there are sooooo many people packed in here that nothing sits around for long. So the downers: The wait time on a Friday during Lent is mind-boggling; I'm talking at least an hour. They have an old-fashioned list you write your own name on to get a seat. Also, this is an old South Buffalo bar/restaurant—no fine dining here. The décor is super-outdated, scrungy, and beat-up, to say the least. But the best fish fries are in the dive-iest bars, right? Two major downers for me: (1) They don't accept credit cards, and (2) they serve pop only by the can (no free refills), and their water is straight from the city pipelines, folks, so it's not a good backup. Can you balance the super-long wait and so-so atmosphere with a killer fish fry? I can, but only once per Lenten season!"
---
Wild Bill's Hickory BBQ.
• Facebook page
9840 County Rd.
(east of Goodrich Rd.,
west of Strickler Rd.,
just north of Clarence Center),
Town of Clarence).
908-5263.
Seasonal food truck, with outdoor seating; cash only.

[JoM] says:

[5/6/14] "It's a happy time of year for BBQ fans. Wild Bill's is now open for the 2014 season. I've stopped in and can report that the brisket is as mouthwatering as ever. It's hard to beat sitting outside on a nice day, enjoying perfectly executed, smoked BBQ. This place is no frills, but definitely serves some of the best BBQ in the WNY area. I highly recommend!"

[2/18/14] "Wild Bill's is only open late spring through early fall. He serves from a truck and has picnic tables for customers who choose to eat in. By far, this is the best brisket in the WNY area, head and shoulders above any other (with Dinosaur coming in 2nd). He also has excellent pulled pork and chicken. Not a fancy place, but serious BBQ lovers will fall in love."
---
Williamsville Place.
5395 Sheridan Dr.
(between International Dr. & Essjay Rd.),
"Greater" Williamsville (Town of Amherst).
1-877-225-5337.
---
Willowbrook Restaurant.
4200 Lake Ave.
(in the Willowbrook Golf Course & Restaurant, between Ridge Rd. & Old Niagara Rd., north of Highland Park and of the City of Lockport, south of Newfane/Wrights Corners),
Town of Lockport (Niagara County).
434-0111 x 22.
[HJe, 5/13/13] says: "I have enjoyed this site for years; thought it was time to submit my own review! Thanks. [Thank you!] We went out for a Mother's Day dinner at Willowbrook in Lockport, and I was surprised that this was such a nice restaurant, because I didn't realize they even had a restaurant. My son golfs here from time to time, and invited us to the Mother's Day event at the clubhouse. We didn't golf, because the weather was pretty cold, but we did have an enjoyable meal. There were six of us dining in total, and only 2 of us shared the same entree from their Mother's Day menu. The orders came out of the kitchen rather quickly; they were very busy, so I thought that was a very nice thing for such a busy day. I enjoyed a poached salmon cardinal with a lobster sauce, which had an amazing flavor, and the sauce was not overwhelming; the salmon had very nice texture! My son and his wife had the prime rib, which they said was cooked to perfection and was well portioned. Rounding out the remaining orders were an old-fashioned pot roast, which looked divine and which I might have ordered if I hadn't expected to get a bite from my husband's order; it was so very tender and delicious, loaded with vegetables! My sister ordered the chicken parmigiana, which looked picture perfect; my sister said that the sauce was very good for something served in a non-Italian restaurant, with the pasta cooked al dente. Finally, her husband had the New York strip steak, and his comments were similar to my son's: that it was cooked to his liking and had a great flavor, with some frizzled onions added on for effect. At the end of dinner, we shared 4 chocolate lava cakes, which were quite warm, and then had some cocktails at the bar. Overall, we were rather impressed, and intend to come back here for dinner again when the weather is better, because they have a nice=looking covered patio by the lake. I answer the multiple-choice test with #7 definitely."
---
Wilson Boat House Restaurant.
57 Harbor St.
(at Ontario St.),
Village of Wilson (Town of Wilson, Niagara County).
751-6060.
[KaB, 8/11] says: "We went to Wilson Boathouse over the 4th of July holiday. The restaurant had a live band but was not extremely busy. We started off with their beet salad with gorgonzola. We asked to split the salad, and, when delivered, our potions were very generous. The salad was lightly dressed, the beets were perfectly cooked, and overall the salad was very tasty. We ordered beef short ribs from the regular menu and blackened mahi mahi from the dinner-special menu. Both turned out to be a major disappointment. The beef short ribs were tough, fatty, and gristly. They were served over mashed potatoes. There were enough potatoes to feed a family of four! The blackened mahi mahi was served over a type of coleslaw. The mahi mahi was so over-seasoned (spicy hot) that I could not even eat more than a bite of it. The coleslaw was also very spicy and watery. Overall, this was the worst meal we have eaten at the Wilson Boathouse. Given the number of times we have eaten there, we are going to put this down to a bad day and not an indication of the overall quality of the chef/menu at the Boathouse."

[HPK, 7/10] said: "Response to the recent review: I have been here now twice this summer, and plan on going back in a couple of weeks. This has been great food. I have been with very picky eaters, very picky. Their Seared Tuna was excellent; service great and no problems at all. Even my kids loved it there; they had kids' food as well as very expensive food. The atmosphere is good, and it has become one of my favorite restaurants. I urge people to give it a try!"

[PT, 7/10] said: "On Friday, 7/16/10, we decided to go to the Wilson Boat House for lunch. We have not been there for several years. When we arrived around 1 P.M., there was no one to greet us or seat us, and we had to search for the hostess. We wanted to sit outside, and were, after several minutes delay. They weren't very busy, but it seemed like the servers were all working inside, so service at our outdoor table was slow. We ordered sandwiches, which were good, but not great. I would say that the food and service under the previous management was much better."

[WHN] said:

[5/10] "Sunday, 5/23, was a beautiful, warm Sunday, so we drove to Wilson Boat House for lunch and sat at a window table overlooking Wilson marina and harbor. I had a grilled haddock burrito in a soft tortilla with black beans, rice, roasted red peppers, onions, cheese, and shredded cabbage. My wife had a haddock taco (actually three tacos) in a corn taco shell with shredded cabbage and chipotle cream sauce. Both were very good, with just the right amount of 'heat', and the accompanying house-made potato chips were delicious."

[5/09] "We had lunch at the Wilson Boat House on Sunday, May 17. They had just reopened for the season earlier in the month and had begun serving lunch on Friday. The restaurant is under new management, and the menu has changed quite a lot from what I remember. My wife and I both had white fish burritos with rice, black beans, roasted peppers, jack cheese, and shredded cabbage. They were delicious, and the accompanying home-made potato chips, with minimal salt, were also excellent. The website doesn't show the lunch menu per se, but many of the sandwiches, salads, and appetizers offered at lunchtime are shown on the banquet menu, but the luncheon menu prices are somewhat lower and don't include soft drinks, tea, or coffee.

[AFN, 6/09] said: "My visiting daughter, grandson, and I had lunch at the Wilson Boat House on Wednesday. My daughter and I split a Caesar salad and a grouper sandwich with chipotle mayo and what was described on the menu as a sweet bourbon sauce. My grandson had a beef on weck. The food was very good, as was the service, but the restaurant was chilly, even though it was a warm day. Someone told me they are only open in the summer because it's not heated. I don't know if that's true, but it's been very cool on our last two visits."
---
Wine on Third.
501 3rd St.
(at Ferry Ave., south of Main St.),
City of Niagara Falls (Niagara County), NY.
285-9463 (285-WINE).
[KaB, 8/11] says: "We went to Wine on Third on 8/19/11. I can only describe it in one word: 'fabulous'. The restaurant is only a couple blocks from the casino, with ample parking. They have a very nice bar area for their tapas menu and then a dining room for their entire menu. There is an outdoor patio on the street. We sat in the dining room, which was very nicely decorated with a dozen or so tables. We had an event after dinner, so we did not look at the wine menu but have heard it is extensive. We started off with gazpacho, which was the soup special of the evening, along with gorgonzola bruschetta with bleu cheese and honey. If we had known how special their bread basket was, we would not have ordered bruschetta. The bread basket arrived with warm bread, but the star was the dipping sauce of olive oil, balsamic vinegar, and basil pesto. The basil pesto added a component to the dipping sauce that you normally don't get, and it was delicious. The gazpacho was cold, with very chunky vegetables that represented what was in the soup. It was a little spicy, but not overwhelming, and a perfect start to a summer meal. My husband ordered the ahi tuna, which came with soba noodles and miso broth. The tuna was perfectly cooked, and the noodles complimented the dish. I had a dinner special of chicken fricassee over angel-hair pasta (I am not exactly sure of the name of the dish), but it was one of the best dishes I have had in a long time. The chicken was a ¼ chicken with leg and skin on. The sauce was a mixture of butter, cream, cheese, and sundried tomatoes, which was addicting. It was a perfect meal. We are now looking for another reason to drive up to the Falls for dinner."
---
Wine Trail Italian Bistro.
5949 Campbell Blvd. (Rt. 270)
(at Lockport Rd. (= Robinson Rd. west of Bear Ridge Rd.), on the border of the Town of Pendleton),
Town of Lockport (Niagara County).
434-5290.
[DCam, 12/27/12] says: "We ate there on Dec. 15th, 2012. The restaurant has been 'remodelled' but still looks essentially the same as the restaurant that was previously there. The 'Wine Trail Bistro' supposedly moved from somewhere but I have never heard of it. [It was located in Molyneaux Corners (Town of Cambria) and had been listed here, because Anne Neville had given it 3½ (out of 4) pennies in the "Cheap Eats" column in 3/12.] I had the lasgana, and my wife had a chicken-sausage pasta dish that was memorable; we can't remember what it was called, supposedly a house speciality!? They have a salad bar, but meager items available, of questionable age. The staff were personable but unknowledgeable. The meal came out in rapid succession after salad and soup, but was lukewarm at best (I had asked our server for some of the 'fresh made bread' and was still waiting). The waitress finally came back to check on us and took our meals for reheating; they came back marginally warmer (and still no bread). By this time, another table had been seated close by, and we listened to the waitress tell them about specials (not to us?) and to say that she would be back with water and 'fresh made bread'. I was now fed up with the meal, and approached the 'bartender', whom I asked if he was the manager or owner; he responded that he was the owner. I explained our meal issues, and he explained that he 'hired local kids' and that he had issues at times. He offered to make it right on another meal, but nothing on the meal we were having. I declined, saying that I wouldn't be back based on the poor quality food and service. He did offer to buy two people at the bar, whom he had been talking to, a drink due to me interrupting their conversation. I definitely would not go back now!"
---
Winfield's Pub.
1213 Ridge Rd.
(west of Orleans St. & Abbott Rd.,
east of Lynn St. & S. Shore Blvd.;
southwest of Abbott Rd. Plaza,
southeast of Holy Cross Cemetery),
City of Lackawanna.
821-0700.
[WHN, 12/27/14] says: "On Friday night, we went to Winfield's Pub for dinner. I ordered a bottle of 2012 Sterling Central Coast Cabernet Sauvignon. Our server went over a long list of evening specials, among which were shepherd's pie, made with a combination of ground lamb and ground beef, and Friday-night cod fish-fry, either fried or broiled. I ordered the shepherd's pie, which included a choice of house-mixed greens with sherry vinaigrette dressing or Caesar salad. G ordered the cod, but asked to substitute a salad for French fries. The sherry-vinaigrette dressing on the salads was excellent. My shepherd's pie was very good, with peas and diced carrots in the meat mixture. G's fish fry had three large pieces of very lightly breaded cod, and delicious cole slaw. The service was friendly but professional. With the bottle of wine and coffee, our bill was about $67 with NYSST, excluding tip."

[RDM, 10/3/14] said: "I've been to Winfield's Pub twice now, once for lunch a few weeks ago, when I had their amazing lamb burger, and once this evening for dinner. Everything I've tried has been wonderful. My husband loved my recommendation of the lamb burger; it is seasoned with cumin and coriander (according to the menu), served with pickled carrots, shallots, and feta cheese, and served on their luscious, homemade, potato burger-roll. Tonight, I tried the duck poutine as an appetizer; it was a large plate of crispy fries topped with chunks of duck breast, duck gravy, and goat cheese: amazing flavor, and, although a bit on the heavy side, my husband and I finished the plate. I went lighter and enjoyed the Steak-in-the-Grass soup as my entree; the base was a flavorful but light beef broth filled with mushroom slices, shredded carrots, spinach, scallions, sliced sirloin, and homemade peppery noodles. Service is friendly and attentive. It's a little hard to spot at first, but is worth seeking out. It is one of my new favorite go-to places!"
---
[

] Wing City Grille.
273 E. Fairmount Ave.
(west of Chautauqua Mall),
Village of Lakewood (Town of Busti, southern Chautauqua County).
763-1930.
10450 Bennett Rd. (Rt. 60)
(south of Vineyard Dr. & the I-90/Thruway exit),
Village of Fredonia (Town of Pomfret, northern Chautauqua County).
679-1116.
Same management as the Village Casino in Bemus Point.

Review of the Lakewood location:

[MER, 4/14/14] reports that there is bad news and good news at Wing City. She was there with LDS and 4 kids ranging in age from 1 to 7. First, the bad news: Among the dishes they had were chips and dip—burnt chips and oily dip; grilled cheese sandwich—with 4-day-old soggy chips; a Cobb salad—with rubbery chicken; a chocolate-chip cookie with ice cream—served to a 4-year-old in a scalding-hot, iron skillet on which she burned her finger; and bad service to boot—dishes not cleared, etc. And now for the good news: MER complained to the manager (owner?), Andrew, who apologized, comped their entire meal, and offered a gift certificate for their next visit. MER suggested that, instead, he donate the gift certificate to Hospice Chautauqua County for their upcoming fund-raiser auction that MER is helping run. He agreed, but gave her another gift certificate for her own use (which she's donating to Hospice). Now that's good customer service!

Bill said:

[10/11/13] MER and I decided to have a quick lunch here on a Friday afternoon. The place was busy, and there seemed to be only one waitress, who was being helped by the manager. We got there around 12:40 P.M.; our order was taken at 1:15; but our food didn't arrive till about 1:40 despite their "15-minute lunch" promise (if you don't get your lunch within 15 minutes of ordering, it's supposed to be free; it wasn't, but we didn't complain, because it certainly wasn't our server's fault). MER had the chicken and spinach "panini" with fries; she said that it was merely OK. I had the chicken florentine pizza (with artichokes) (one reason for the delay was that the cook had prepared a chicken florentine flatbread by mistake, and our server had told him to fix it before she even brought it out to me). In any case, the pizza dough was more like cookie dough, there were only a few pieces of chicken, and only a few slices of artichoke; there was lots and lots of gooey cheese, however. MER found a piece of string in her sandwich, for which our server gave us a 10% discount. Not our best meal here; maybe lunches are best avoided. With drinks, tax, and discount, our meals averaged a bit over $14.50 per person, before tip.

[7/31/13] We returned to the Lakewood Wing City with a group of 6 people for dinner. The table shared an Appetizer Sampler (pizza logs, mini tacos, mozzarella sticks, and fries, served with marinara sauce, salsa, and sour cream) and Pretzel Stix (soft pretzels served with nacho cheese and garlic butter). Not liking any of those things, I didn't try them, but everyone else liked them. For our dinner, we ordered various combinations of wings, onion rings, salads, vegetarian quesadillas, and fries. Two items stand out: My son ordered wings with Raspberry Inferno sauce, not knowing exactly what that would be. It turned out to be a raspberry-flavored, habanero-pepper sauce, and he said that it was the hottest sauce he had ever had, but he said that he liked them (despite "complaining" throughout the meal). I had the Wing City Sampler: 15 wings with 3 different sauces; I opted for medium, garlic butter, and Signature City Sauce. The mediums were excellent, the garlic-butter wings were mild and good, and the Signature City Sauce was an interesting combination of sweet, spicy, and smoky. With drinks and tax, before tip, our meals averaged a bit over $22 per person.

[8/12] Five adults (a friend from NJ, [LDS], [MER], our son, and I) and two of our grandchildren (ages 2 and 4) tried the new, Lakewood location for dinner on an early, Sunday evening. (An important fact is implicit in that statement: There's a (good) restaurant that's open for Sunday dinner in the Jamestown area!) We began with a plate of potato skins stuffed with nacho and cheddar cheeses, bacon, and chives, as well as a plate of Spinach & Artichoke Dip; the former was said to be good by those who ate them, the latter was very good, but non-standard: The dip was not the usual blended mixture that you might find at, say, Chili's but contained large chunks of artichokes and spinach leaves in a cheese sauce. [MER] had the Wing Trio: a huge plate of five jumbo wings (medium heat), a single order of boneless wings (ditto), and a single order of Chicken Lips (ditto). (The latter are pieces of chicken that, unlike the boneless wings, are neither breaded nor fried.) She thought everything was very good (although she still prefers the crispiness of Duff's Sheridan Drive wings). Our son had the Wings & Rings: seven jumbo wings accompanied by onion rings; he ordered them hot, and enjoyed them (especially the rings) but thought that "hot" here was like "mild" at Duff's (next time, he'll probably try X-Hot here). Our NJ friend had a Wing City Sampler: 15 jumbo wings with a choice of up to three sauces; she chose "Boom Boom", Jack Daniels Bourbon, and teriyaki, and liked them all. [LDS] also did the Sampler, with hot sauce, hot garlic sauce, and Pineapple Express; she also liked them all. Servings are huge: We had plenty of wings and lips to take home. The grandchildren had Homemade Macaroni and Cheese from the extensive Kid's Menu; they seemed to enjoy them (as much as any 2- or 4-year-olds would). I decided to try "the rest of the food" (as I remarked in my [11/11] review of the Fredonia location) to see if it was as good as the wings; it was: I had the Tropical Salmon: grilled salmon with strawberries, pineapple, and mandarin oranges, served over lemon rice; it was excellent, on a par with a dish I would have expected from, say, Scallion Bistro, a 3-star restaurant in Lakewood. The salmon was not at all "fishy", the sweet fruit contrasted nicely with the savory salmon, and the sauce had just a very tiny hint of heat. Service was excellent. With drinks and tax (before tip), the bill averaged just over $21 per adult (the kids' meals came to under $5 each). I am awarding them an initial star.
Reviews of the Fredonia location:
[11/11] On Friday, after Thanksgiving, on the way to our vacation home in Greenhurst on Chautauqua Lake, my son, stepson, son-in-law, and I [Bill] stopped here for lunch at my stepson's favorite wing place. The wings were huge and crispy, in my opinion better than, though not as spicy as, Duff's, though perhaps not as good as Anchor Bar (although that last comparison is a minority opinion in my family, for whom Duff's is the master). Wing City has a wide variety of sauces, and they have a huge menu, not just wings (despite the name): all kinds of appetizers, soups, pizzas, sandwiches and panini, burgers, quesadillas, wraps, salads, seafood, beef, chicken, pasta, "lighter fare", "healthier choices", two full pages of "gluten free" dishes, desserts, and a large kid's menu. If the rest of the food is as good as the wings, this is a place to be reckoned with. For four of us, ordering various combinations of wings and sides, with drinks and tax, but before tip, the bill came to about $15/person.

[LSS, 1/10] says: "In the Dunkirk/Fredonia area last night and in search of a place to eat, we stopped here at the recommendation of a former Silver Creek resident. What a great find! While it doesn't look like much from the outside (it was dark, but the restaurant was illuminated with tiny white lights—pretty), the inside is spacious, clean, updated with brick accents, and very comfortable. Our party of five enjoyed some of the best restaurant service ever, provided by the lovely Vanessa. We were all impressed by the extensive menu: There are well over 10 different wing sauces (Key Lime, anyone?), along with pasta dishes, burgers, sandwiches, appetizers, pizza, and inventive salads. Several of us tried the Buffalo-style mac and cheese. I should have asked: It does contain chicken, though the menu doesn't mention it. All entrees, including the famous mac and cheese, come with salad. I was saddened to hear the Concord vinaigrette dressing was unavailable on my visit (I'll return during grape season, perhaps). The Greek dressing I chose was very good, and the salads were just fine. You can even order a side portion ($1.95) of the mac and cheese. I'll be back. This is a great place for families, though, be warned, there is a video game room. Bonus!"
---
Wok & Roll.
5467 Sheridan Dr.
(in Williamsville Place,
between International Dr. & Essjay Rd.),
"Greater" Williamsville (Town of Amherst).
631-8880.
Chinese-Cantonese; gluten-free selections.

[WHN, 2/1/14] says: "Wok & Roll was featured in an article on Asian foods in the current issue of Buffalo Spree, and also received a very positive review on buffaloeats.org. So, on Friday 1/31 (which coincidentally was Chinese New Year—the year of the horse), I decided to have take-out dinner with two of the Cantonese dishes mentioned in Buffalo Spree: mini juicy pork buns and crispy shrimp with walnuts. Despite the name, which as Don Burtless pointed out in his Buffalo Eats blog, sounds like something in a shopping-mall food court, the food was very, very good. I had the juicy pork buns dim sum with soy-ginger sauce for dipping, served over a couple leaves of steamed bok choy; and crispy shrimp and walnuts, with a mayo-based sauce, served with steamed broccoli and white rice, over shredded lettuce. My meal was $17, with enough left for another dinner. I did take-out, but it's nicer inside than the Chinese take-out places that are on almost every corner in Amherst. They have the usual Chinese restaurant items, as well as Cantonese specialties. They don't have a liquor license. I didn't ask about BYOB. Definitely a keeper."
---
Woo Chon Korea House Restaurant.
402 Evans St.
(south of Sheridan Dr.),
Village of Williamsville (Town of Amherst).
626-5980.
[10/13/00] Given 3½ (out of 4) stars by Janice Okun, former Buffalo News restaurant reviewer.

[BMcWS, 2/09], in our first review for February 2009, says: "We were excited to try this after reading a review in Buffalo Spree. We ate at an incredible Korean dumpling house in NYC recently and were hoping for something similar. We made reservations, because there are only 4 grill tables. Some of the earlier reviews here talk about the attitude of the staff. We experienced good and bad while there. One server was older and seemed to be an owner and was a little difficult. The other was younger and friendly and helpful. He helped us decide what to order. I did not appreciate being told that we had to order two grill items or they would move us to a non-grill table. That was a little pushy and rude. We ordered a grill combo (twice as much as a regular item, so we were "allowed" to stay at our table). It included beef, chicken, scallops, one small rib, and pork. The beef and chicken were delicious. The scallops and pork were too spicy for our palates, and the rib was just too fatty and tough. The server cooks the items on the grill at your table and continues to come back and reach over you to work on it constantly, so that is disruptive and uncomfortable. You don't feel like you can talk or eat easily with someone's elbow in your face. The meat comes with rice, lettuce leaves, and about 8 toppings or combos, including kim chee, radish, sprouts, broccoli, green pepper, soy sauce, some sort of paste, and some pickled vegetables. Anything with a sauce on it is spicy. You are supposed to wrap meat, rice, and some toppings in a lettuce leaf and eat it like a roll. These were good. The meal also came with a very delicious soup#151;an almost-clear broth with only sprouts in it but with the most intriguing and tasty flavor. We were also served cups of tea with clumps of rice in them, which was very delicious. We ordered a plate of dumplings, which were a big disappointment. They were deep fried and not very flavorful. They did not come with any sauce to dip in, which would have helped them. We also ordered a scallion pancake, which was good. The waiter recommended a seafood pancake instead. The menu said it contained oysters and squid, along with other items. He insisted it did not have those ingredients. We decided not to order it, because we didn't want to find out for ourselves if it had ingredients we did not want! The scallion pancake was good, but it was even better when eaten with the meat. The friendly waiter good-naturedly laughed at me for doing that and said you're supposed to eat it plain. I liked it with the meat. When the owner was not turning our meat, she sat at a table directly behind us (even though the place was just about empty), so we felt uncomfortable, as if we were being watched. Orange slices were brought when we finished our meal, and we were given a small box to bring home our leftovers. The bill comes, and, after you put your credit card in the folder, the owner comes back and asks you to write the tip on the bottom of the bill (there is no line to put it on, and this is before you get the credit card slip)—and stands there watching as you write it in! This was fun, but I don't think I would go back very soon. Maybe if you were at a non-grill table where you could actually talk and enjoy your meal, it would be more relaxed."

[BaR, 12/08] said: "A good place to start if you're not familiar with Korean food. They even have the BBQ tables where you can cook your own BBQ if you choose. It's a bit pricy, but in my opinion worth it. The staff is more than happy to answer any questions you might have; the little appetizers before the meal are very good; and it's not all hot and spicy, though it can be."

[WHN, 12/05] said: "We have eaten here a number of times over the last several years, and found the food to be very good, especially the Korean barbecue. We usually ordered a variety of meats—chicken, pork, and beef—then cooked it ourselves at one of the tables with a built-in barbecue pit. The servers had always been pleasant and helpful—describing the side dishes, asking if we knew how make the wraps, bringing extra rice, side dishes, sauces, and lettuce for the barbecue wraps, etc. However, on our last (and I do mean last) visit, when my wife asked our waiter what some of the side dishes were, he replied: "It's all edible". It was downhill from there, with the staff either ignoring us, or giving us looks that suggested we were intruding on their personal agendas. Even the woman who, I think, is one of the owners, or at least the manager, acted as if we weren't welcome and they would like us to leave. (It was only around 8:00 PM when we finished our meal and left). We felt like they no longer wanted non-Korean customers. As far as we are concerned, they will get their wish. All in all, an unpleasant experience that spoiled an otherwise good meal."

Reviews from more than 10 years ago:

[CJH, 3/05] said: "Prices are a little high for Buffalo area. Nice environment, and service is OK and could be better. Food is good, and, with two orders or more grilled food, you get to grill your own dishes. Tastes great and always walk out happy. A must try. I give it a 2 out of 4 stars."

[HPK, 12/03] said: "I have now been to Korea House twice, and both times it has been extremely enjoyable! The latest time, I ventured in to the Authentic Korean Barbecue. Now, yes, there are Korean specialties such as Cow Stomach that I stayed away from, but we did try the Chicken and Steak options. Absolutely delicious. Plus, it's a lot of fun to cook your own food. Go and enjoy—and if you have been afraid to try Korean food, don't be. They have an extensive menu. The tables could have been cleared throughout the meal better, and don't ask for too much of a description of some foods, as the waiters don't know all the answers. But I will go back many times."

[EC, 12/02] said: "I went to Korea House for the first time last night for a work-related party. Being a relative neophyte in Korean cuisine (the only other Korean food I've had has been at UB's Korean Express), I wasn't sure what to expect. I was in for a very pleasant surprise. The atmosphere was clean & friendly, and the service was excellent. The menu was very extensive. Our waiter was extremely patient & sensitive to the Americans in our group. He made sure we knew about our orders (if they included raw fish, super spicy sauce, etc.). Although our order was big (about 10 people), the food was brought out very quickly. The array of sauces, side dishes, vegetables, and soups was wonderful. The food was delicious. I ordered the Bulgogi (marinated beef), & the portion was surprisingly big (not to mention delicious!). Everything was reasonably priced, too. For our big group, the total was $150. I recommend this restaurant highly for everyone who's in the mood for something special & esoteric."

[RJMcC, 9/98] said: "The Korea House Restaurant has become one of my favorite restaurants in Western New York. The dining area is very brightly lit, and blends tasteful decorative touches (wood, plants, earth tones) with less subtle elements (a full-length wall mirror, silent TV sets with karaoke text on screens, poster art featuring the likes of Magic Johnson, Las Vegas, etc.). Try to get one of the longer tables at either side of the dining room, because immediately after sitting down you will be served several small bowls of kim chee and other foods (ranging from marinated bean sprouts to dried anchovies) that may be consumed before and during the meal. The menu has scores of items on it and thus can be overwhelming, but my partner and I always order two or three dishes we already know, and a third or fourth dish that is new to us. Some of the standard items to order include bulgoki (put some of this marinated, cooked beef onto one of the fresh lettuce leaves you get, add some bean paste and kim chee, roll up and enjoy!), manduguk (pot-sticker-like dumplings in broth), scallion pancake (a huge and delicious treat), and spicy beef noodle soup. If you choose to sit at a longer table on the north end of the floor, you may BBQ your own bulgoki (also commonly called Korean Barbecue). We love the way the kitchen cooks the bulgoki (tender and juicy), however. The service is usually attentive and, if you're trying to navigate the menu, helpful. This is truly a fabulous restaurant."

[AN] said:

[1/98] "My favourite place is the Korean barbeque place in Williamsville. I love the food, especially the barbeque, which is fun, too, because you can fry your own meat, and the side dishes are delicious (and you will be served seconds of them if you clean up everything)."

[4/97] "Has changed owners = no liquor licence, but even more delicious samples of side-dishes—still one of my favourite restaurants."
---
Woodcock Brothers Brewing Company.
638 Lake St. (Rt. 425)
(between Ide Rd. & Young St./Wilson Burt Rd.),
Village of Wilson (Town of Wilson, Niagara County)
333-4000.
[KaB, 9/29/13] says: "We went to the Woodcock Brothers Brewing Company on Sunday after a bike ride around Wilson just before a Bills' game. It was not very busy when we arrived, but was filling up when we left. The building and interior are stunning in a unique way. Take the time to read the back of the menu for all of the information on the restoration of the cold-storage building that was transformed into the brewery. We were seated immediately. I am not a beer drinker and ordered the Long Cliff Pinot Magic from a local winery. It is a wine made from Pinot Noir grapes but is a white wine; it had complex flavor and was very good. My husband chose their Harvest Ale. He enjoyed it very much and thought it rated very high on some of the Ocktoberfest beers he has had in the past. We ordered their beef-on-weck pizza made with sliced NY strip steak, 6-Italian-cheese blend, and a horseradish cream sauce finished with salt and caraway. It was delicious, with all of the traditional flavors of a beef on weck sandwich. It was more than enough for the two of us. Service was excellent. We talked all the way home about when we can go again, with friends this time. Great spot!"

[ALKu, 11/26/12] said: "Went to the new brewery in Wilson: Woodcock Brothers Brewing Company. Had really high hopes, as we have been driving by for 2 years wondering when they would open. Very impressive use of space: re-use of so many wonderful aspects of this old, cold-storage facility. Beer was very good; tried the amber & IPA: both delicious and nice & cold. Cold is a key word in a negative way, too! We were seated in the dining room and were freezing, really freezing the whole time (the place was totally packed & should have been warm just from all the bodies). Saw one of the owners mess with the thermostat once, & he clearly turned it down, as the other room where the bar & cooking area was was warmer. Many people had their coats on. Food: Stuffed, hot pepper app was very good—nice cheese filling, crisp (not mushy) pepper was great. Served with their spelt bread, a by-product of the beer-making process. Bread was OK, but the same bread is used on all their sandwiches. It has a funky flavor, and that flavor ran through everything we ate; kinda got tired of it. The beer was used in the French onion soup broth, too. Also had the dry-rubbed chicken sandwich (choice of dry rubs here); I had the garlic pepper, which was really nice. The sandwich was served with potato wedges that were grilled (kinda like a sliced, baked potato). I did not care for these at all. Very nice people and OK service, considering that they were packed on a Saturday afternoon. It took a long time for the beer, and food was a bit quicker. I will go back!"
---
Home | Intro | What's

| Contributors | Ratings Key | Catering | Cuisines | Locations | Outdoors | Waterfront |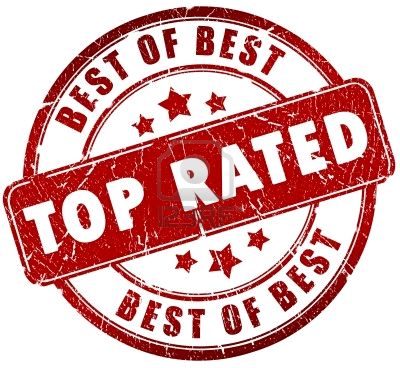 | Send a Review
---
Copyright © 1988–2015 by William J. Rapaport (rapaport@buffalo.edu)
http://www.cse.buffalo.edu/restaurant.guide/listw.html-20150907