Home | Intro | What's

| Contributors | Ratings Key | Catering | Cuisines | Locations | Outdoors | Waterfront |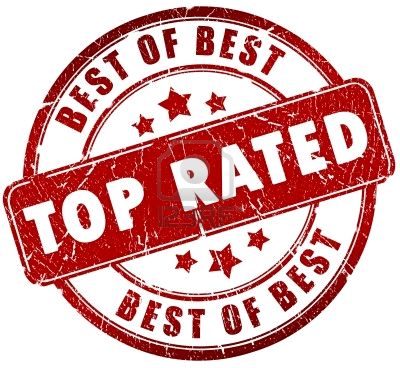 | Send a Review
---
Alphabetical Listing of Restaurants: Z
Last Update: Wednesday, 5 August 2015
Note:

or

material is highlighted
---
Index:
Zahz Pizza (Town of Cheektowaga)
Zaiqa Restaurant (Tonawanda/Kenmore)
Zebb's Deluxe Grill & Bar (West Amherst)
Zees Grill (Canada/Niagara-on-the-Lake)
Zest (Canada/Fonthill)
Zestos (Downtown Buffalo)


[

] Zetti's Pizza and Pasta (Amherst/Maple Rd.)


The Zider Zee Restaurant (Holland)
Zip's-Wiseguys Pizza (North Buffalo/Hertel Ave.)
Zoé (Clarence/East Amherst-Transit Rd.)

---
Key:
All phone numbers are in area code 716, unless otherwise indicated.
All locations are in Erie County, unless otherwise indicated.
---
Zahz Pizza.
596 Cayuga Rd.
(1 block south of Wehrle Dr., near the Buffalo Niagara International Airport),
Town of Cheektowaga.
630-9249.
[JSB, 9/10/12] says: "My husband and I have been ordering from here since they opened. We finally have a pizza take-out place that we agree on! Their pizza is excellent. Sauce is slightly on the sweet side (which we prefer), and it is always cooked to perfection. Their wings are huge and meaty. You need to try them with their sweet and spicy sauce: so good! We typically don't order them 'Buffalo style' anymore, because the sweet and spicy is so tasty! Their fingers are enormous, as are their salads. I ordered a small antipasto salad one day, and it was enough for two meals. I haven't talked to anyone who isn't impressed with their food. The people who work there are so very friendly and accommodating. I have dealt with the owner as well as his employees, and all are very friendly and professional. They did a great job renovating (was formerly Christopher's). There are a few tables and a small bar with stools. I have heard a rumor that soon he will be serving beer. Flat screen TVs are behind the bar—would be a great place to grab a pitcher and watch a game. If you haven't tried Zahz yet, you need to!"
---
Zaiqa Restaurant.
3054 Delaware Ave.
(between Kenmore Ave. & Sheridan Dr.),
Village of Kenmore (Town of Tonawanda).
877-7797.
Halal Pakistani and Indian cuisine.

[RHo, 6/12] says: "Today, my husband and I went to Zaiqa for the first time to try their Pakistani cuisine. The website boasts a daily buffet of up to 50 vegetarian and halal items, and describes the food as Pakistani/Indian. I have been to many Indian buffets across many cities, and, while many dishes had familiar names, the spices were quite different. There were four hot appetizers: samosas, veggie egg rolls, a vegetable croquette, and vegetable pakora, all of which were good. There was plain rice, vegetable rice, and chicken biryani. The vegetarian dishes were mixed veg with cauliflower and carrots, a red lentil dish, chana (chickpeas), okra, and a spinach dish. There were five or six meat dishes, which I didn't try—two chicken, a beef, and I don't remember what else. There was also sad looking salad (tired iceberg, etc.), a nice fruit salad (watermelon, grapes, and kiwi), rice pudding, and some other desert. The rest of the dishes were sauces and condiments. They bring out fresh naan to the table; the top piece had sesame seeds pressed into it, and it was delicious. The food was good; it had a lot more sour and pickle flavors than Indian food. My husband thought it was spicier than other local buffets, but I thought the heat was only in the condiments. Husband says that, if you are looking for sharper flavors and more dishes than your average Indian buffet, check it out. With all the other great restaurants in town, I don't know that I would head back too soon. Definitely worth a try. Weekday lunch is $7.99. We went at noon, and only one other person came in. If you ask for water, they bring you a bottle of Aquafina, but it's only $1. FYI: They have a sign up that says that, as of November 2011, they no longer accept Restaurant.com certificates. They serve breakfast, lunch, and dinner every day."
---
Zebb's Deluxe Grill and Bar
2875 Niagara Falls Blvd.
(between N. French Rd. & Creekside Dr.),
West Amherst (Town of Amherst).
564-0610.
Part of the (local, NYS) chain.

[HPK, 4/08] says: "I had not been back to this restaurant in about three or so years. It has changed big time, unfortunately to the bad. My wife and I ordered nachos to start. Please tell me if I am wrong, but shouldn't nachos have cheese on them? Shouldn't they be somewhat hot? Neither is the case here. We even sent it back once; it came out lukewarm and with almost no cheese. The manager brought it by the second time and just plopped it on the table; nothing else was said. For our main meals, I ordered a California Pizza Salad, which, in the description, looked great. Absolutely no flavor at all. My wife ordered a cheeseburger; once again, no flavor. Which, by the way, when she placed the order for her "Cheese burger," she was asked, "do you want cheese with that?" Our waitress looked absolutely miserable; she did not want to be there. I forgot to mention, I ordered a Margarita without salt—of course, it came with salt. By the end, I should have said something to the manager, but we just wanted to leave. I will not be going back. After posting the review on this site, I sent a copy of it to Zebb's. I received a call today from the General Manager of this location apologizing and offering to send me a gift certificate. This is great customer-service follow-up. He said that this was not the way things were supposed to happen. I will give them a second try." [Editor's note: It may be great, but I'm beginning to detect a pattern here: Go; be unhappy; complain; be mollified? (Compare [HPK]'s story to [JF]'s, and reread Zebb's Laws.—Bill]

[Editor's note: Before reading the next review, please note that there's a follow-up immediately after it that shows the power and importance of discussing unhappy experiences with management. Readers might also find this page from Zebb's website of interest (thanks to another reader who wishes to remain anonymous): Zebb's Laws.—Bill]

Reviews from more than 10 years ago:

[JF, 9/04] said: "I would like to share with you our family's dining experience last night at Zebb's. First, let me tell you that we eat at Zebb's often, and we really like the food and drinks. Last night was not a pleasant experience for us. My son and husband ordered burgers, and I ordered the Baja Chicken Enchilada. It took a very long time for our food to arrive, and our server explained that that was because an order for a table of 15 was placed just prior to our order. When we finally did receive our food, the fries with my son's burger were soggy (my husband ordered wet fries, so of course they were soggy), the tops of the burger buns were hard and dry, and my enchiladas were cold on the inside. I did eat most of one enchilada, because the server never came back to the table to check on our meal. Eventually, my husband got the attention of another staff member and asked for our server. When I told her that my enchiladas were cold, she sent over a manager. I told him that the rice on my plate was hot, but that the enchiladas were cold. He told us that he didn't see how that was possible since they are microwaved together on the plate. Well, it's nice to hear that I had a microwaved meal. And I know that it is quite possible for cold pieces of chicken wrapped in a cold tortilla to not reach the same temperature as a small portion of rice on the other side of the plate when cooked in the microwave. The manager proceeded to argue with my husband, and, after a couple of minutes, he walked away. He left me with the impression that he thought I was a liar about the temperature of my food and that we were just looking for free food. That is not the case, and we were billed for, and paid for, every item that we ordered. The manager's poor handling of the situation is what prompted me to write this message. It will take a while, but we will give Zebb's another chance. I hope the next experience is a typical good experience." [JF, 12/04] took action: "Our family had an unpleasant experience at Zebb's a few months ago, and I sent a letter to Richard Zdyb (owner) and forwarded the same letter to you. Eventually I did end up speaking with Mr. Zdyb, and he assured me that he had resolved the management issues, so we tried Zebb's again. We had a great experience. The food was all high quality, plus the Zebb's Original Margarita is one of the best in town. When I spoke to Mr. Zdyb, he mentioned that all of their food, including the soups, are prepared from scratch in the restaurants. That prompted me to order the Cream of Mushroom soup on my next visit, and it was excellent. In fact, it was so good that I placed a second order for soup to go. It is nice to know that a moderately priced restaurant is not just serving "freezer food". It is also nice to know that Mr. Zdyb does care about his customers."

[SMD, 9/04] says: "I tend to be "anti-chain restaurant" with so many fine independent restaurants in the area to choose from, but Zebb's is a notable exception. Zebb's is a regional chain with locations in Amherst, Orchard Park, Rochester, and Syracuse. What sets them apart from a lot of the national chains is their consistent quality and really fresh-tasting food. Lots of choices on the menu to suit any appetite: burgers, sandwiches, salads, and Tex-Mex. Fresh rolls for the sandwiches, and cookies and brownies (incredible!) are baked daily. Lots of seating and a kid-friendly menu, too. There's a nice "topping bar" for your burger, which features lettuce, pickles, tomatoes, onions, pepper, and too many other toppings to name here. If you're looking for a good meal in a casual atmosphere, try Zebb's. One word of caution: The place is very popular, and Friday and Saturday evenings there can be a wait. If you're so inclinced, relax in the lively bar and wait for your table."

[SLD, 10/98] says: "I ate appetizers—delicious!!!!!!!!!! Its a bar and restaurant; it's so good and a lot of fun. Free wings, TVs, big portions."
---
Zees Grill.
92 Picton St.
(in the Shaw Club Hotel, at Wellington St., across from the Festival Theatre),
Old Town Niagara-on-the-Lake (Niagara Region), ON, CANADA.
1-800-511-7070.
Online reservations available via OpenTable.com.

[7/05] Given 3½ (out of 4) stars by Janice Okun, former Buffalo News restaurant reviewer.

Same management as The Charles Restaurant.

[WHN] says:

[9/9/13] "On Saturday, 9/7, before the matinee of Guys and Dolls at the Shaw Festival Theatre, G and I had lunch at Zees. It was a cool and rainy afternoon, but we sat on their covered porch with overhead heaters, which made for a pleasant setting. We both started with mushroom soup, mine with jalapeno creme fraiche. G had a salad of seasonal vegetables and greens, with bee pollen and fresh herbs, tossed in chardonnay-and-lemon dressing. I had a halibut burger, topped with kimchi-Napa cabbage slaw, with French fries. The food and service were very good."

[6/12] "Before seeing Ragtime at the Shaw Festival Theatre, G and I had dinner on the patio at Zees. The rain had stopped, and it was a beautiful, summer-like evening. First, we were presented with amuses bouches of tuna ceviche. G doesn't like raw fish, so I had both hers and mine. We shared an appetizer of deep-fried mushroom risotto croquettes with truffle aioli; then she had tomato bisque, while I had a salad of mixed greens, tossed with lemon Dijon vinaigrette. The bread served with sea-salted butter was fresh and flavorful. For the main course, G had crispy-prosciutto-wrapped chicken breast, stuffed with goat cheese, accompanied by pureed potatoes and green beans almandine. I had seared, nori-wrapped, albacore tuna, served over a salad of warm soba noodles, baby bok choy, and seaweed, with a sweet chili sauce with cashews. This was accompanied by julienned daikon and cucumbers, in a very lightly seasoned, rice-wine vinaigrette. Both our dinners were excellent. We ended the meal with coffee, since we were too full for dessert. Including a $C54 bottle of Peller Estates Cabernet Sauvignon and about 15% for various provincial and federal taxes, dinner—before gratuity—was just over $C150."

[6/08] "We had lunch here several times before the hotel and the restaurant changed names and ownership, but this was our first time at Zees. On Sunday, 6/22, we sat on the covered veranda, an addition since the restaurant changed hands. For lunch, my wife had a lobster salad with shaved fennel over greens, with a vanilla and citrus vinaigrette. She loved it, especially the flavor that the fennel added to the dish. Also, there was a lot of lobster meat for the money (C$17); the server said it was a whole lobster tail. Obviously, it was a rather large one. I had crab cakes with spicy remoulade, and greens with a mustard vinaigrette. The crab cakes were delicious, as well. We shared an order of house "frites" with three sauces: aioli, chipotle ketchup, and basil pesto mayonnaise. They were also very good."
---
Zest. —WARNING: WEBSITE LOADS SLOWLY AND THEN PLAYS LOUD MUSIC!
1469 Pelham St.
(south of E. Canboro Rd.),
Fonthill (Town of Pelham, Niagara Region), ON, CANADA.
1-905-892-6474.
[8/6/04] Given 3½ (out of 4) stars by Janice Okun, former Buffalo News restaurant reviewer. [PDF]
---
Zestos.
400 Main St.
(Food Court, Main Place Mall, between Court/Clinton & Eagle Sts.),
Downtown Buffalo.
854-9787.
Greek.

[RHo, 4/11] says: "I went to Zesto's this week with eight other co-workers. A co-worker had brought some take-out to the lunch room, and everyone oohed and aahed over her chicken souvlaki, so a large group of us headed downtown for lunch. We got there around 12:45 P.M. on a Wednesday, and Zesto's had the longest line by far. Just about everyone we passed at the tables was eating their open chicken souvlaki, too, so we knew it was a good sign. I got the 'Open Souvlaki Spanikopita Dinner', which doesn't involve open souvlaki at all but is a sizable Greek salad with grilled pita alongside a generous piece of spanikopita (maybe 3x6 piece) and Greek potatoes served in a 12 oz., styrofoam, soup cup. It was an enormous amount of food and cost $7.65 plus tax. The Greek dressing comes on the side in a little covered container, making it easy to shake up. The phyllo on top of the spanikopita was perfectly golden, and inside was soft and delicious. The potatoes are strong and really shocked some folks who hadn't had Greek potatoes before, but everyone who tried them enjoyed them (and there was plenty to share). The salad was iceberg lettuce, tomatoes sliced and quartered, and feta cheese, but something about it was really delicious. The pita was hot and buttery and crispy on the outside from being grilled. The whole meal was really incredible, and the carnivores at the table enjoyed theirs as well. Most got some version of the chicken souvlaki (sandwich or open), and everyone was pleased. For all the buzz I've heard about Gino and Joe's Pizza, I couldn't believe I'd never heard of the place next door."
---

[

]

Zetti's Pizza and Pasta.
4621 Maple Rd.
(at the southeast corner with Flint Rd.,
across from the UB North Campus Flint Entrance,
just west of the North Bailey neighborhood),
Town of Amherst.
691-8535.
Bill says:


[7/23/15] Had a quick lunch here on a crowded Thursday afternoon. One huge slice of plain cheese pizza: A "slice" here is probably the size-equivalent of a "personal pizza" anywhere else. And it is the closest I've had in a long time to NYC-quality pizza (though it still lacks that certain something that I've never been able to put my finger on). With a bottle of water, the bill came to just over $5.


[6/10] Had a quick lunch here—my first time at this location. Unlike the [now-closed] Main St. location, which [wa]s, at best, dingy, this location is, as Hemingway might have said, a "clean, well-lighted place". Many different pizzas (awaiting reheating) were on display. Whenever I try a new pizza place, I choose a plain-cheese pizza to gauge the quality. Here, I lucked out: One was still in the oven, so I got a fresh, hot slice. It was delicious, almost as good as the ones I remember from NYC (and, as I age, my memory makes them taste better and better, so it becomes a much harder standard to meet :-)
A visitor from Connecticut, [JRa, 12/11], says: "Just wanted to let you know I used the food site while in town. Very comprehensive. Had a great two days. Tried Charlie the Butcher, Ted's, and Zettis for a quick slice (a very good NYC recreation). Lots of options in Buffalo to be sure."
[LDi, 8/10] said: "I use your site a lot [Thanks!] and, having moved from Long Island 6 years ago, am very passionate about good restaurants. I have found quite a few in WNY, although I will say I will never get used to Buffalo pizza! Zetti's is the only place that comes even slightly close! "
[JC, 4/10] says: "The veggie pizza would be tasteless if it were not for the burnt-crust taste. The Sicilian, which would give a shock to a visitor from Sicily, consists of very thick crust plus some crushed tomatoes on top; it has no taste. Altogether, some of the worst pizzas I have ever had in the Buffalo area."
[HPK, 3/10] said: "We have ordered from Zetti's, yet they never seem to get the order right!"
[WHN, 6/09] said: "One of the worst pizzas we've ever had. Almost no sauce or cheese."
[AAB, 6/09] said: "My family and I went here after an exhausting day. The space is large, well lit, and mostly clean. Behind the glass at their mammoth counter are tempting pizzas with a variety of toppings, waiting to be slid into their oven and heated. The pizza in Buffalo is almost uniformly disappointing. Thick, pillow-like crust cut into squares (even when the pizza is round) or, worse yet, simply randomly cut so that the pizza is in uneven and bizarre shapes. The pizza at Zetti's, however, is everything a pizza should be, even down to the grease, the texture and taste of the cheese, and the smell and thickness of the crust, and cut into a wedge. Moreover, they assure me that, unless it is a Sicilian pizza, they will never cut it into squares. The service was good, and I loved the friendly and welcoming atmosphere."
[SMD, 4/09] said: "Zetti's has opened a second location located on Maple Road directly across from the UB Amherst Campus. The place was full of a cross section of Buffalo: students, families, and people who appeared to be stopping for a quick slice on their way home from work. I tried a slice of the plain cheese pizza, and it was very good. Super thin and crispy crust, not the blobs of dough that usually pass for pizza crust in these parts. It is not heavily seasoned with Italian spices, which is how I like my pizza. They also serve pasta dishes with some delicious-looking slices of real Italian bread and had probably 12–15 different varieties of pizza that you can purchase by the slice. It's a bustling place with a very basic set-up of tables and chairs. Don't expect anything fancy, just good pizza. One of the guys behind the counter was tossing a phony rubber pizza crust to acrobatic heights, which was entertaining to watch while waiting for my order."
---
The Zider Zee Restaurant.
• Facebook page
9096 Olean Rd. (Rt. 16)
(south of the Savage Rd. cutoff)
Holland (Town of Holland).
537-2298.
[10/12/12] Given 4 (out of 4) pennies by Emeri Krawczyk, Buffalo News "Cheap Eats" restaurant reviewer.
---
Zip's-Wiseguys Pizza.
1341 Hertel Ave.
(east of Colvin Ave.),
North Buffalo (City of Buffalo).
877-3473.
[TC, 7/08] says: "I'm shocked there aren't any reviews of Zip's on this site—considering its reputation around town. The long and short is: Don't bother ordering a pizza for delivery—you won't get it. Or rather, you will get, three hours later. We've ordered here twice—each time believing that there is no way a pizza joint can sustain itself with such godawful customer service. Each time, we've come away increasingly disgusted. The first time we ordered, on a Saturday night, we were given a delivery time of 45 minutes. Pizza was ordered at 11—arrived at 1:30. We didn't get to keep the pizza, though—because Zip's had forgotten that we had ordered with a credit card. Get this! After being an hour and half late—they had the nerve to take the pizza back to the store so they could enter our credit card number. They came back 30 minutes later with our ice-cold pizza. No apologies. By this point, we were too tired to eat the pizza at all (we had been quahogging in the bay most of the afternoon). Giving Zip's the benefit of the doubt (we're generous people), we tried ordering from Zip's again. The second time we ordered, the pizza never came at all! We called twice to ask what the status was—and they told us each time the pizza would arrive in ten minutes. Even though they promised us a time of thirty minutes—they refused to cancel our order or offer us any compensation. After waiting nearly two-and a half hours—we shut out the lights and went to bed—and I can just as well assume the pizza never came. As for the quality of the food, well, we can't say really...all ice-cold, dried-out pizza tastes the same to me. How does this place manage to stay open?"
---
Zoé.
5711 Transit Rd.
(north of Roll Rd./Klein Rd.,
& south of Highland Farms Dr.,
across from Transit Middle School),
East Amherst (Town of Clarence).
639-4550.
A Greek restaurant by the owners of the late Sala, in Clarence. I note with interest that their website used to call the street that they are located on "East Transit Rd." I don't know if that is a legal or postally recognized term, but it was certainly a useful way to distinguish the building-numbering scheme on the east, or Clarence, side of Transit from the entirely different scheme on the west, or Amherst, side!

[TMK, 4/3/14] says: "Unfortunately, things have changed here. When they first opened, food was good, portions were incredible, prices reasonable, and staff outstanding. Over the past year, portion sizes have decreased, particularly with chicken and beef dishes. In addition, prices are quite high, and staffing changes have led to poorer service and longer wait times (ridiculous wait times with take-out orders). The food still tastes good though. It's just unfortunate when an establishment takes advantage of the loyalty of customers and changes things up."

[JKl] said:

[11/28/12] "Just wanted to follow up with my previous review of Zoe. I returned for another early dinner with my husband, and we both enjoyed open souvlakis. He ordered his without onion and tomato, and, when the plates were brought out, my plate had one little slice of tomato and a ring of onion on top. I asked the waitress if there was a mistake with the orders and that perhaps she thought I had asked for light onions/tomatoes. She explained that the rest of the veggies were unseen underneath the lettuce and feta. She told me that the idea behind the layering of the ingredients was to create a perfect bite when stabbed with a fork. What a nice attention to detail, if you ask me. Also, as a person who drinks a lot of water with her meals, I really appreciate the separate water glass that is kept full throughout the meal. We will certainly return to Zoe in the future, as it is nice to have a reasonably-priced restaurant that pays close attention to details. You don't see that combination too often, in my opinion. Oh, and to follow up on what I mentioned previously, the male owner was once again prominent in the dining area the entire time we were there. This time, he was holding a business meeting with a contractor at a table dead center of the restaurant, discussing future construction work…loudly. I really cannot believe that this man does not have an office to do his business in!"

[9/17/12] "We decided to grab a late lunch/early dinner at this restaurant around 3 P.M. on a Saturday. My companion (who recommended we go there) has been to the restaurant almost a dozen times already and said that it gets very full during the dinner hour. The restaurant itself is beautiful, clean, and comfortable. When we arrived, the restaurant was maybe ¼ full of customers, yet there were so many employees milling around. I am not exaggerating when I say there were four employees near the hostess stand, and, in the back of the restaurant, nearly ten employees gathered back there. Not just for a moment, but throughout the time we dined there. My experience at Zoe was mixed: The food was delicious, and we were given large portions for a very reasonable price. We ordered the open chicken souvlaki for either $8 or $9, and I was shocked how huge the portions were when the food was delivered. We enjoyed a beautiful salad (not just the typical iceberg lettuce) and lots of perfectly cooked chicken with shredded (not crumbled) feta. My companion also had the avgolemono soup, which was delicious but a tad too watery. We also tried the rice pudding, which was excellent. On the other hand, however, the atmosphere made me very uncomfortable, as it seemed like the employees were very tense and under a lot of pressure. We ended up being seated at a table right next to the owner, who was working the books and making business calls. We must have arrived during the shift change, as each and every employee made it a point to come up to him and either say hello and let him know they had arrived, or say goodbye and let him know they were leaving. He was very brusque with his employees, as well, which might explain the very tense and worried behavior we witnessed by the staff. It seems like this man runs his restaurant with a tight fist and doesn't care if the patrons know it (for example, he beckoned a waitress to his table and told her angrily to take a wet towel to her apron because it was dirty, stating, 'Did your apron not make it into the wash with the rest of your clothes?'.) At one point, he was screaming at someone on the phone about food deliveries and payments—very unprofessional, and made us feel extremely uncomfortable. Doesn't he have an office he can conduct that kind of business in and/or admonish his employees in? I wouldn't be surprised if this man fires his staff right there in the middle of the restaurant. Yikes."

[NP, 5/11] said: "Today [5/23/11], I had dinner at a new Greek restaurant, Zoe. The food was amazing. I had a grouper that was very moist, tender, and well seasoned. My husband had the lamb chops, which were perfect, too. We had the wine suggested by the waitress—very good and a great price. Overall, we were very satisfied with the food, the service, and the prices. The ambiance is OK—very clean. I really recommend it!"

[CMK, 4/11] said: "I was pleased to find out that the restaurant that was in Clarence is back in business, thanks to Janice Okun's review. We just went there this week and were extremely disappointed. We always order the open, chicken-souvlaki sandwich. The salad had a skinless, marinated breast on top of the salad that was nice and juicy when they were located in Clarence. The same meal at their Transit Rd. restaurant was not anywhere close to what they served at their Clarence site. It was served with the lettuce on top (kind of 'hide and seek' salad). Everything else was down below the salad. I have never had a salad that had all the other ingredients under the lettuce. The chicken was cubed and very dry (when you could find it). It was almost like they were trying to hide the fact that they were giving you less of other expensive ingredients. The chicken also tasted like it had been prepared way ahead of time. They must have recognized Janice Okun as she came though the door, and given her extra treatment."
---
Home | Intro | What's

| Contributors | Ratings Key | Catering | Cuisines | Locations | Outdoors | Waterfront |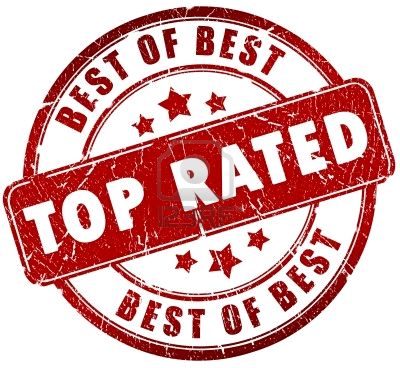 | Send a Review
---
Copyright © 1988–2015 by William J. Rapaport (rapaport@buffalo.edu)
http://www.cse.buffalo.edu/restaurant.guide/listz.html-20150805