Home | Intro | What's

| Contributors | Ratings Key | Catering | Cuisines | Locations | Outdoors | Waterfront |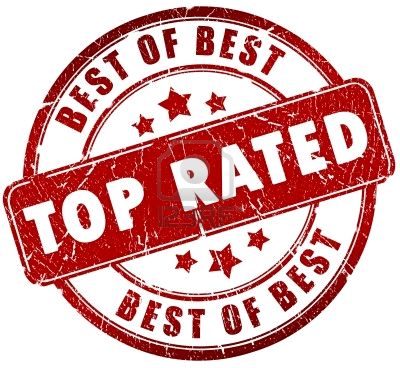 | Send a Review
---
Alphabetical Listing of Restaurants: K
Last Update: Thursday, 13 August 2015
Note:

or

material is highlighted
---
Index:
K Sisters (Buffalo/Kaisertown)
Kabab & Curry (Clarence/Harris Hill)
Kalamata Family Restaurant (Niagara County/South Lockport)
Kalypso Restaurant (Buffalo/University District)
Kaydara Noodle Bar (Downtown Buffalo)
Keglers (Amherst/"Greater" Williamsville)
Kelly's Korner (North Buffalo)
Ken's Chuckwagon (Canada/Stratford)
Kenmore Village Restaurant (Tonawanda/Kenmore)
Kennedy's Cove Steakhouse (Town of Clarence)
Kentucky Greg's Hickory Pit (Cheektowaga/Depew)
KFC [Kentucky Fried Chicken] (various locations)
Kiebzaks (Cheektowaga/Sloan)
Kim's International Cafe at the Gate (Niagara County/Wheatfield-Walmore)
King and I (Amherst/Snyder)
King Condrell's Candy & Ice Cream (Tonawanda/Kenmore)
King's Wok (Buffalo/Kensington Heights)
Kloc's Banquets & Gardens (East Seneca)
Knight Slider Food Truck (variable locations)
Koi (Niagara County/Niagara Falls, NY)
Koi Sushi (Amherst/"Greater" Williamsville)
(Woo Chon) Korea House (Amherst/Williamsville)
Korean Express (Amherst/UB North Campus)
Koreana (Tonawanda/Brighton)
Kostas Family Restaurant (North Buffalo/Hertel Ave.)
Kumo Japanese Sushi Cuisine (South Cheektowaga)


Kuni's (Buffalo/West Side-Elmwood Village)


Kyoto Japanese Restaurant (Amherst/North Bailey)
---
Key:
All phone numbers are in area code 716, unless otherwise indicated.
All locations are in Erie County, unless otherwise indicated.
---
K Sisters.
2116 Clinton St.
(between S. Rossler Ave. & S. Ogden St.),
Kaisertown (City of Buffalo).
827-4077.
[BaR, 12/08] says: "K Sisters specializes in Polish foods. They are a bit on the pricy side, although I must say that their goods are of high quality. What you may enjoy from there is their pierogis, which are hand made. The dough is delightful. But what I enjoy is the odd stuffings you can find there. At any given time, you can find up to 18 or more different kinds of pierogi in the store, some with the traditional fillings and some that you would never expect, such as tomato with jalapeño, ricotta with spinach and roasted garlic, and the new breakfast pierogi. All of their products are supplied by local vendors. The shop itself is another throwback to years gone by and the local neighborhood shops. This is real Polish food at its best. The last time you tasted things like this was probably at your grandmother's house. All of the food is fantastic and includes such things as seafood bisque, homemade baked goods, chili, golabki, and czarnina."
---
Kabab & Curry.
8445 Main St.
(across from Arondale Rd.,
west of Harris Hill Rd.,
east of Susan Dr.),
Harris Hill (Town of Clarence).
565-3822.
[3/10] Listed as one of 41 "Restaurants We Love" by Buffalo Spree magazine.

Now serving Halal, vegan, and gluten-free selections.

[6/11/15] Re-open at its new location.

[5/19/15] Hopefully, only temporarily closed until they reopen at their new location, 8445 Main St., Harris Hill (Clarence).

[WHN] said:

[4/24/14] "Thursday night, I had take-out from Kabab & Curry. I haven't been there in a long time, but the lamb vindaloo and chicken makhani that I had, along with rice and onion naan, were delicious ($34), and there was enough left for a second meal. The person at the register told me that they will move to the former Hirsch's on Main Street on June 1st. Unfortunately, that will be further from my house than both Tandoori's and Taste of India, but I may drive a little further."

[4/4/14] "Kabab & Curry is relocating to Main St. in Clarence. The Auto Zone renovation is slated to begin later this year."

[1/06] : "I thought I would express my opinions on the four south Asian restaurants that we have tried in the area. Tandoori's is the best, with Kabab & Curry and Taste of India tied for second. Kabab & Curry would have rated higher, but their serving portions seem to have shrunk in size recently. One plus for Kabab & Curry is that they offer Pakistani menu items, not available in the purely Indian restaurants, so it's nice to be able to have something different for a change. Moti Mahal is a far distant fourth."

[TNa] said:

[3/27/14] "Last June, I commented on the portion size at K&C. Since then, after the portion sizes became reasonable, we have eaten at K&C nearly every Thursday. We are regulars, pretty much ordering the same meals each week; I order the Lamb Mahkani. Tonight, my lamb dish was right back to years ago: 6 small chunks of lamb, in a ton of delicious sauce. I brought it to the server's attention; she brought out the owner. Most telling part here is that, being regular customers for nearly a year, the owner didn't even recognize us. The waitstaff does, but the owner doesn't have a clue. Anyway, he tried telling me that the portions are always the same. I explained that we eat here nearly every Thursday and haven't received this little lamb in nearly a year. He argued with me. We will not be returning. I can't tolerate owners lying to customers. Problem is, food is good."

[6/6/13] "When you order a lamb dish, be prepared to stop at Burger King on the way home. Sometimes the portions are fine; too often, the portions are barely adequate, and sometimes, like tonight, I'm home cooking a hot dog because the lamb portion was so small that I'm hungry after paying for a $15 meal. I counted the small chunks of lamb in my dish on just over 1 hand. We stopped going there for a few years ago because of small portions. Then recently, out of necessity, we ate there again and were pleasantly surprised that the portion size had improved. Because the food is sooooo good, we're trying to become regulars. Problem is that I love lamb, and they too often serve their lamb dishes with such small portions that I can't justify going. My wife usually orders chicken dishes, and portions are always fine. When the portion is proper, you can't beat the food. It's great. It's not about the price. They need to charge what needs to be charged, but at least offer a dish that is consistently a meal. Now, I need to go get the Weber's mustard to put on my hot dog; I'm starving after eating dinner there tonight."

[9/1/12] On Thursday, I persuaded my son to try Indian cuisine, so we headed to Kabab and Curry. We were offered our choice of the dinner buffet or waiter service; we opted for the latter. We began with the Mixed Vegetable Platter (2 vegetable samosas, 2 pakoras, and 2 aloo kababs; the menu helpfully describes each item, with a photo). I thought the samosas were a bit on the dry side. The platter was accompanied by small dishes of coriander and tamarind sauces for dipping. For entrees, we shared two items: a chicken tikka and a (Pakistani) beef karahi. From the menu, I expected the chicken tikka to be in a yogurt-garlic-ginger sauce, but it was chunks of tandoori-baked chicken on a bed of onions. I found it a bit dry; my son liked it. The karahi came in the wok-like pot in which it was cooked; it was more to my liking (but less to my son's!), though I found the sauce a bit too sweet and/or tomatoey. We also had naan and raita, and basmati rice is served with the entrees. (A word about portion sizes, which some reviewers have thought too small: For heaven's sake, folks: Do you really want to overstuff yourself (especially with Indian cuisine, which tends to be on the heavy side)? And do you really want to pay extra for larger portions just so that you can take them home and reheat them the next day? That makes no sense to me.) With soft drinks and tax (before tip), the meal came to just over $25/person. Of the three Indian restaurants that I've eaten at most recently (Bollywood Bistro (at UB), Kabab and Curry, and Tandoori's), I'd put Tandoori's on top and Bollywood in the middle. But the evening was a success in that my son is willing to try Indian cuisine again :-)

[RMG, 10/11] says: "After reading a negative review of this restaurant, I had to submit my own review, because the negative review doesn't reflect our experience of eating at Kabab and Curry on a regular basis. The service we have experienced on countless occasions has always been wonderful. The owner always comes over and chats with our daughter, and the servers consistently take away plates and refill water. The buffet is also excellent and is always replenished and hot temperature-wise. The buffet has a good selection, too, and the spice level is just right. We love it so much; it's the only Indian buffet we eat at in the area."

[GOw, 9/11] said: "We have been meaning to eat here for a while. So glad we did! We were moderately surprised on how nicely decorated the place is. They might want to turn up the lights just a little. It begs comparison to the 'other' Indian restaurant down the street. I say equal on just about every level other than service, which tends to be extremely attentive down the street and more leisurely here. I also found my serving size to be a little on the small size. We started off with a vegetarian appetizer with nice dipping sauces. All were tasty and just out of the fryer. We asked for the naan to be served when it was ready: delicious and smoking hot! My garlic naan was definitely full of garlic. I had the lamb korma, which is a creamy, cashew sauce—scrumptious—and such an appetizing color. While it was on the small side, I did take some home and enjoyed it for lunch with some of the naan. J. had the butter chicken, which was a decidedly larger portion (less $?) and was declared delicious. Very good and reasonably priced."

[RHo, 8/11] said: "Last week [of July] I went to Kabab & Curry for the weekday lunch buffet, and I am never going back. The food is fine—better than Taste of India but no where near as good as Tandoori's. That being said, the service was awful. They were friendly enough when we came in, and seated us and smiled. We went up to the buffet: The naan (bread) had been sitting there awhile. While it's common for the naan to be on the buffet, many restaurants around here bring fresh naan to your table when you get the buffet, and I much prefer that. Items on the buffet would run out, and I heard other folks asking when certain items would be restocked. I expect Indian buffets to be mild when it comes to heat/spiciness in order to accommodate everyone, but Kabab & Curry seems to scale back all of the spices, leaving the food rather bland in general. However, that is not an excuse to not keep refilling the water glasses at the table. After we were seated, the service was basically non-existent. My glass was empty for most of the time we were eating. I had to flag a waiter down for water, and, when he brought it, he almost spilled it, because he was looking down at a small device in his hand (it looked like an iPod Touch) instead of at the table. I realized later that device is used for taking orders, but really just looks like the waiter is ignoring you and playing with his cell phone while you place your order. (I watched it happening at the table next to us.) When he came with the water, I asked for the bill; we had been done awhile already. After waiting twenty minutes for the check, I went up and stood at the counter. I then waited at the counter for at least another five minutes before telling the owner no one ever came back with my bill. He took my credit card, left for 2 or 3 minutes, came back, and asked where we had been sitting (there were only about 5 tables going—two very large ones with about ten people, and a few with 2 or 3). I told him, and then he went to look for Mr. Ipod. He came back, couldn't remember if we had ordered drinks, disappeared to print the check, and they brought it back for me to sign. It had a $3 error on it, but, at this point, we were running late for a matinee up the street, so I just signed it and left. I regret not subtracting the error from the tip. We got to our movie after previews had begun. What is the point of a lunch buffet if someone can't get in and out in under an hour? We were there nearly 90 minutes but done after 45. Also, they filled my water once without my asking in all that time. The owner tried to apologize after I said how long we waited, but he really was just being defensive. He said a lot of people had come at once and he was so sorry. There were not many people, and all but one table were having the buffet, so I don't know how they slow the servers down that dramatically, especially since he walked by us every ten minutes, not once looking over at our table."

[KH, 3/08] said: "My mom and I recently returned to Kabab & Curry and had another delicious meal. The wait staff are extremely friendly and give great advice to anyone overwhelmed by the large menu. I usually stick with the vegetarian section, and my favorite is the Baingain Bharta, a mashed eggplant dish. It is always delicious. My mom loves the Lamb Karahi. Your food can be spiced according to your preference; they offer mild, medium, spicy, and hot. My mom sticks with medium, and it has a nice warm heat. I order spicy, which has a bit more "bite". Hot is very hot, but I have ordered it before and liked it. The breads are delicious, and the assorted veggie appetizer is a nice way to start the meal. Rice is free with the entrees, and they'll bring you as much as you want. My only complaint is that the booths by the windows can get cold in the winter, but you can always ask for a table. I just wear a warmer sweater in the winter."

[NSi, 3/07] said: "My wife and I are regulars at Kabab & Curry for all of the right reasons. We've tried all of the local Indian and Pakistani restaurants, and this one certainly excells over the rest. The food is superb, and excellent service goes along with it. They have a huge menu; my wife and I always try to order something new, and we are never disappointed! The servers are very kind and knowledgable about the menu. My wife and I always start off with the Mixed Vegetable Platter. The two Samosas, two Aloo Kababs, and three Pakoras are accompanied by the sweet & spicy homemade Tamarind and yogurt & mint Coriander. Unfortunately, there is always a fight over who gets the last pakora, since they are so delicious. Soon after we are done with our appetizers, our server brings out our warm plates. We always order the "melt in your mouth" Lamb Karahi. The lamb is marinated overnight, baked in their clay oven, cooked over very low heat, garnished with various spices, then garnished with ginger. Along with the Karahi, we usually order a dish we haven't tried. Then we enjoy our meal with a crispy plain naan or their famous garlic naan. Once we are nearly out of rice, we do not have to worry, because our server will bring out a new hot bowl of basmati rice. Once we are done with our dinner, my wife and I enjoy their homemade coconut or mango ice cream. Once we are done with our dining experience, we are always praised by the owner for the appreciation of business. Now that is customer service!"

[MRT] said:

[2/07] "Yesterday, Sunday, 2/4/07, my husband and I enjoyed another marvelous dinner at Kabab & Curry. We always begin our meal with their delicious, flaky, vegetable samosas. I love hot food, and so the waiters always bring me extra hot sauce to add to my green sauce for the samosas. We always place one order of their delicious plain naan bread and one order of their masto kehar, which is the Pakistani version of raita, only more delicious. The owner of the restaurant recommended to me that I take a bite of my masala dosa and then have a sip of the most delicious soup that accompanies the dosa. Our waitress graciously brought me a second bowl of their tomato chutney. I love to dip my dosa into the tomato chutney. Luckily, we both saved room for dessert. My husband enjoys their kulfi with faluda; I enjoy their rasmalee. Kabab & Curry remains one of our favorite restaurants."

[10/06] "My husband and I enjoyed dinner at Kabab & Curry on Wednesday, October 18, 2006. We began our meal by sharing a vegetable samosa, which is made with a wonderfully flaky crust. Two samosas are served with a mild sauce and a more spicy sauce. I always ask for extra hot sauce, which I add to the spicier sauce. My husband ordered a chicken dish. We ordered a serving of Naan, one of Poori, and some masto kihar. Lately, I have been ordering their masala dosas. Dosas are like 24-inch-in-diameter, light-tan, crisp crepes into which a mixture of vegetables is placed. The dosa is then folded and served on a plate. Two chutneys and a delicious vegetable soup are served with it. While enjoying my dosa, I exclaimed to my husband that I was in heaven. Their food is delicious. I am especially partial to their tomato chutney. I was sorry, at the end of our meal, that I was too full to order dessert. The Pakistani version of carrot cake is absolutely delicious. On Friday nights, they have live Pakistani music. Perhaps next week, we will visit them on Friday night. Kabab and Curry is one of my favorite restaurants."

Reviews from more than 10 years ago:

[4/05] "My favorite Indian/Pakastani restaurant in town is Kabab & Curry, where their poori are the size of dinner plates, and they have real hot sauce."

[4/03] "Kabab & Curry has gone through several transformations. When they first opened, it was entirely buffet, and excellent. Next, they continued to have the buffet, and also served meals à la carte. They raised the price of their buffet, and we were not pleased. The restaurant is now entirely &agrave la carte, and is now excellent. Tandoori always used to be our favorite Indian restaurant. No more. The difference between Tandoori's vegetable samosas and those of Kabab & Curry are striking. Kabab & Curry makes samosas with a marvelous flakey crust. The dipping sauces for the samosas is so delicious, once we finished eating our samosas, we stuck our fingers in the sauce, just to taste it more. We ordered poori. The size of their poori is about the size of a very large dinner plate. The Pakistani version of raita is called masto khia (I think), and it comes with tomatoes and cucumbers and mint, and deliciously spiced. I ordered their Lamb Karahi, which was expertly cooked, and most delicious. Entrées at Kabab and Curry come with rice; you do not have to order it separately as in Tandoori. Their version of bread pudding is also most delicious."

[KSa, 3/06] said: "New to Indian cuisine, a friend and I recently visited Kabab & Curry for our first taste of Indian/Pakistani food. With help from the generous waitress, she took the time to point out several favorites of returning customers as well as her own preferred dishes. She checked on us several times throughout the meal, and made an effort to make sure we were comfortable and satisfied with our choices. We chose the traditional Indian dishes of chicken tikka masala and chicken makhni. Infused with flavor, these creamy dishes were an excellent choice. This meal was served in individual dishes placed in the center of the table and could be easily shared between two people. The food was prepared quickly and included generous portions. The restaurant's ambiance was a satisfying one. We were seated in a comfortable booth and enjoyed looking at the traditional Indian keepsakes displayed throughout the restaurant. As a whole, this experience was very fulfilling and exceeded any previous expectations. I would highly recommend Kabab and Curry for anyone interested in trying this fantastic cuisine."

[CW, 10/05] said: "While I'd been hearing about Kabab & Curry for years, I only recently visited (to hear the great music on a Friday night) and was delighted to discover that K&C serves dosas, the South Indian dish which is so hard to find in Western New York. We had a very enjoyable and delicious meal, a better value than several other Indian restaurants in the area. The samosas were especially pleasing."

Reviews from more than 10 years ago:

[ECB, 12/04] said: "My wife and I have been regulars at Kabab & Curry for a couple of years now. When we first stopped in when we moved to Williamsville four years ago, we weren't bowled over by the buffet or the limited menu, and stuck with Tandoori's. However, a couple of years ago, we got the urge to try it again and were completely won over. We never go to Tandoori's anymore. Both of us are addicted to the achar (pickles) and have great love for their lamb bhuna, karahi (a Pakistani dish served in a small wok), and baingain bharta. The lunch buffet is always excellent and has a good mix of vegetarian and meat dishes. They do wonderful appetizers and breads. The atmosphere is relaxing and accords a great deal of privacy due to strategic placing of beautifully carved wooden dividers. On Friday nights, they have marvelous live music. The service ranges from adequate to excellent, and, once they get to know you, they go to extreme lengths to make sure you are happy and keep coming in. When I spend money to eat out, I want an experience lacking in any sort of disappointment, and K&C is one of the few places I can count on for that."

[PV, 5/04] said: "My husband and I use your site extensively. We try new restaurants from your list. The reviews help a lot instead of blindly heading out. My husband I love Kabab & Curry's food. It is like our second home. We go often for their lunch buffets on weekends or get take-out dinners during the week. A few of my favorite dishes are the malai kofta and palak paneer. We order the laccha parantha (bread) with these 2 entrees. They are probably the only restaurant that has paneer (cheese) dishes (namely palak paneer) in their buffet. Other restuarants serve tofu instead of the authentic paneer. If you compare price, authenticity, and taste, Kabab & Curry rates much higher than the "more famous" Tandoori's. I highly recommend this place for great Indian-Pakistani cuisine."

[EC, 2/02] said: "We used to be regulars at this restaurant for its great dinner buffet. In a classic case of `If it ain't broke, don't fix it', they had to tinker with the format, and ruined everything. They stopped the dinner buffet & changed to a strictly à la carte format. The service was bad to begin with (although the bus persons were very efficient), but now it has become unbearable to be reliant on them for full service. I can't go there anymore."

[LSS, 10/01] said: "I dined [here] last Friday, after reading about it on your web site. First, the decor is very relaxing, almost soothing. The lighting is low, but the restaurant is not dark, and there's a gurgling fountain in front of a beautifully colored background near the front windows. The name made me expect something less comfortable and pleasing, more like a fast-food place. My friend and I tried the buffet, since it was our first visit. The dosas, pakoras, soups, breads, and vegetable curries were delicious and kept at the proper [temperature] on the large buffet. Unfortunately, we had the place to ourselves for most of our meal. I can't understand why, since the food and service were excellent. I look forward to returning with a larger group."

[ASh, 8/01] said: "Kabab & Curry is a unique Indian/Pakistani restaurant which features a daily buffet and delicious entrees from their authentic Tandoor oven. They serve both veg and non-veg dishes, including dosas. Great decor and nicely priced. One other feature of this restaurant is that they are the only Pakistani owned restaurant in Buffalo. As an Asian American, I will tell you honestly that there is no Indian/Pakistani cuisine more authentic than Kabab & Curry. Taste of India, Tandoori, Moti Mahal have really `Americanized' their dishes, and the preparation is nothing like that of true Indian-style food. By the way, I have no relation to the restaurant owners. I was just checking out places to eat around here."
---
Kalamata Family Restaurant.
5690 S. Transit Rd.
(between Ruhlman Rd. & Shimer Rd., south of Summit St./Lincoln Ave.),
South Lockport (Town of Lockport, Niagara County).
433-2626.
Greek-American and Italian.

[KRN, 2/10/13] says: "Open 7 days, 7 A.M.–9 P.M., this delightful little restaurant is just north of Home Depot, tucked behind Key Bank; it is not readily visible from Transit Road. My wife and I stopped here for Sunday breakfast, on the recommendation of an old friend from Niagara County. I had the Souvlaki Combo Breakfast, containing 3 slices of gyro, 3 chicken souvlaki tenders and 4 cubes of beef souvlaki, accompanied by 2 eggs, home fries (served hot, and crisped on the flat top), and toast for $10.49. I opted for a toasted, flatbread pita for an extra $0.40, and it was well worth it. My wife ordered a gyro-and-feta 3 egg omelet served with home fries and toast for $6.79. The coffee was hot and good, and served with half and half, $1.79. We both agreed that the food was excellent, with good seasonings and good portions. The staff were friendly and greeted everyone with a smile. Dishes were cleared as they were emptied, and coffee cups were kept filled. The menu includes classic American, Greek, and Italian dinners, and a seafood menu available Thurs.–Sat., plus a wide selection of burgers, wraps, etc., and a specials board."
---
Kalypso Restaurant.
12 Winspear Ave.
(south/east of Main St.),
University District (City of Buffalo).
834-3663.
---
Kaydara Noodle Bar.
• Facebook page
777 Main St.
(in the Sidway Bldg.—history here—at Goodell St., near where Goodell meets Pearl St. & Edward St.)
Downtown Buffalo.
768-0038.
[JoM] says:

[11/28/12] "I average getting to Kaydara about twice per month. The food is outstanding, and the service is also top notch. All the noodle dishes are worth trying, but my personal favorites are the beef udon noodles and the wheat noodles. Recently, they began displaying art on the walls, made by local artists; all of the art is for sale. If you're downtown and looking to break away from the traditional restaurants, I recommend Kaydara!"

[9/4/12] "This new restaurant has recently opened in the Sidway Building in downtown Buffalo. I stopped in with a few friends on 8/31/2012, and we were very impressed. The restaurant is quite large and has multiple seating options. Upon entering, to the right is a raised platform with several tables. This is generally away from the busier section of the restaurant and would be a good choice for a quiet meal. In the center of the restaurant is a bar that allows patrons to sit around it on all sides: a 360-degree bar. On the left-hand side of the restaurant is an open kitchen with bar seating that allows diners to watch their food being prepared. This is where we chose to sit, and we enjoyed watching the chefs prepare our meal. There is also a 2nd floor that, we were told, will be used for private events, but we didn't get up to see it. To start, my friend and I each ordered the dumplings. My friend chose the chicken, and I had the pork. Each order came with 4 dumplings and a sweet chili dipping sauce. I thought the pork dumplings were outstanding, and my friend raved about his chicken dumplings. For our entrees, 2 of us ordered the wheat noodles. We both ordered the small bowl, but nothing about it was small; it was a very generous serving of broth with noodles and braised beef. Both of us thought it was excellent. The 3rd person in our party ordered the pho, and he thought it was outstanding. To end our meal, each of us had a glass of green tea, and we shared a pineapple boat. The pineapple boat was a freshly carved pineapple served open faced, with a juicy, sliced orange. It was a perfect light finish for a meal that was filling but not 'roll me out of the restaurant' filling. Overall, we thought that the food and service were excellent, and we look forward to returning soon. The cuisine is similar to 99 Fastfood, but, in my opinion, Kaydara is much better. This is a welcomed addition to the downtown food scene. I highly recommend!"

[RHo, 10/28/12] said: "I went to Kaydara with a friend earlier this month, and we had a really great meal. The menu specifically mentions vegan options and variations, which is one of the reasons we chose it. We each ordered one of the homemade sodas ($5): tamarind for me and ginger ale for my friend. We were pretty sure that they had mixed them up, so we switched, and it took us awhile to decide that the drinks had in fact been reversed. The drinks come in short, square glasses, with straws that are barely taller than the glass. Both sodas were good, and we agreed that they tasted even better with the food than before the meal. We started with the curry potato disks, which were cooked well but didn't have as much flavor as we had hoped. We both ordered the mushroom udon noodles. Forks were offered, but we both opted for chopsticks; there's just something so iconic about shoveling noodles into your mouth out of a giant bowl. The dish was a bit spicier than expected—medium/medium plus, but the sauce had a great flavor. I believe that the mushrooms in the dish are eryngii/trumpet mushrooms, which were delicious and had a delightful texture. The noodles were done well, and I thought their mushroom-to-noodle ratio was just right, but my friend thought there were a few too many. The food was excellent, and I would love to go back. Even though $13 for noodles seems a little pricy, exotic mushrooms are a nice treat."

[RDM, 10/6/12] said: "Had a wonderful meal here last night (10/5/12). My husband and I were looking for somewhere to eat downtown before a concert and, being a fan of this site [Thanks!], remembered the previous review. Everything was enjoyable. The atmosphere, friendly service, and of course the food all made the choice to try Kaydara a great one! The wheat noodles were very filling for a small order, and the taste of the braised beef reminded me of pot roast. My husband enjoyed his Pho, which was a much spicier dish than mine. We can't wait to return."
---
Keglers.
7850 Transit Rd.
(in the Transit Lanes bowling alley, between 3rd Ave. & Maple Rd., south of Premier Place),
"Greater" Williamsville (Town of Amherst).
632-3838.
[10/19/12] Given 3½ (out of 4) pennies by Anne Neville, Buffalo News "Cheap Eats" restaurant reviewer.
---
Kelly's Korner.
2526 Delaware Ave.
(between Hertel & Kenmore Aves.),
North Buffalo (City of Buffalo).
877-9466.
Review from more than 10 years ago:

[DB, 11/02] says: "During a recent trip to Northern New York, our food mission was to eat beef on wick, a recommendation made by our Maryland neighbor from Buffalo. We were not committed enough to find Bar Bill Tavern, but we found Kelly's Korner, a smoky, neighborhood, Irish pub in Buffalo filled with lunch regulars and a few afternoon beer drinkers (you know the type). I can honestly say the beef on wick was good news and bad news: The good news is that it was the best beef on wick we ever had, and the bad news is that it was the worst we ever ate. Since it was also the first beef on wick we ever ate, the assessment we offer is somewhat meaningless, because we have no baseline for what to compare it to. However, let me say that the sandwich was delightful! It was like a salty roast beef on a roll. My suspicion is that most beef on wicks will be like chili in Ohio—most of it is pretty good. The bottom line is this for Kelly's Korner: The service is down home, the environment smoky and dark, and the beef on wick very enjoyable for previous virgin beef on wickers. If I wanted to get drunk on Canadian draft, I would highly recommend Kelly's Korner. However, for a beef on wick, get it to go, and enjoy it in a smoke-free place."
---
Ken's Chuckwagon.
182 King St.
(south of Ontario St., west of Romeo St. S.),
Romeo Ward (City of Stratford, Perth County), ON, CANADA.
1-519-271-5101.
WARNING: I have not received any reviews for Ken's Chuckwagon since 1996, nor can I find any websites that give much information about it. I called, and got an unidentified voicemail message. So, be warned; it may no longer exist!

Review from more than 10 years ago:

[GDT, 9/96] says: "In that classic of Irish literature known at the Barrytown Trilogy, author Roddy Doyle describes the ultimate chip wagon in the final novel, `The Van', whose hero comes up with the perfect motto for Ken's Chuckwagon: `Today's Chips...Today'. Nothing could delight the heathen in a fine diner more than a large bag of liberally salted, white vinegar-drenched French fries done to perfection. The oil is always fresh, the potatoes are cut by hand on the spot, and the professionals know how to produce the ultimate bag of `chips'. You will even appreciate the care with which these fries are packed—first in a small grease proof cardboard box, then in a large brown paper bag. No matter, the oil will ooze and you will feel the guilt in every pore as you envision artery after artery shuddering in protest. Block that thought and go for a large (truly large) bag of these golden brown babies. Take consolation as waiters and waitresses from Rundles and Old Prune (the two best restaurants north of the border) sidle up next to you for a bag. The wagon is open just about 365 days a year (Christmas excepting) from 11AM to 9PM weekdays, 11AM to 6PM weekends. No reservations required, no major credit cards accepted. You'll find the wagon parked out behind City Hall, not far from the Avon Theatre. Ken's has been in business since the birth of the Stratford Festival (nearly 50 years)."
---
Kenmore Village Restaurant.
827 Military Rd.
(just north of Kenmore Ave.),
Village of Kenmore (Town of Tonawanda).
871-1092.
Greek-American.

[KRN, 8/10] says: "My wife & I made our second visit to this delightful restaurant on 8/10/10 for breakfast. We were just as impressed this time as we were the last. This is a bright restaurant that seems to have quite a neighborhood following. My wife had an omelet from the weekend specials menu. It contained artichokes and mozzarella cheese, and was topped with a fresh, seasoned, tomato slice. I had the Polish sausage casserole. The sausage was cubed, after being cooked on a grill (you could see the grill marks), and was layered with home fries and scrambled eggs. A cheese sauce was poured over the top and sprinkled with shredded cheddar. The whole thing must have gone under the broiler to melt the shredded cheese, and was served with toast for $6.95. Very good, as was the omelet. Waitstaff were very good. We'll go back."
---
Kennedy's Cove Steakhouse. —WARNING: WEBSITE PLAYS LOUD MUSIC & LOADS VERY SLOWLY!
9800 Main St.
(east of Goodrich Rd., between the hamlets of Harris Hill & Clarence Hollow),
Town of Clarence.
759-8961.
[JDB, 4/08] says: "Kennedy's Cove is an excellent steak restaurant. For the right person, it's perfect. But it helps to go in knowing what to expect, and whether it's going to work out for you. S. and I arrived at about 7:30 on a weeknight. Initial service was a little slow (despite it being fairly quiet), but after we were seated, the service was very good. We both ordered salads; S. ordered the stuffed scallops, and I ordered the special—an 8oz filet with crab-stuffed shrimp. Both S. and I are on a carb-restricted diet, so we asked about swapping the potato for veggies. We were a little surprised that there were no substitutions. S. ordered a side-order of veggies; I went without. The waitress kindly brought us some extra-large salads (since we both said "no potato, even though it comes with it"), which was nice. Salads were delicious; the Caesar dressing was creamy with a nice acidic tang to it; S. had the bleu cheese dressing ($1 extra), which was really good, with big chunks of bleu cheese. The entrees were really delicious. S.'s scallops came in a yummy, creamy seafood sauce; my steak was among the better steaks I've eaten. I do love a good steak, and this was it. The filet was tender to the point of being almost creamy. While they called the preparation "blackened", it was not blackened as I think of it—for me, "blackened" means that the outside of the meat should be charred and crisp. While this was definitely done under a pretty hot broiler, it didn't have the look or the taste of "blackened". Having said that, though, the steak was delicious, and I think that traditional blackening would have ruined a fine cut of meat like that. My stuffed shrimp were tasty, each of them surrounded by a lump of crab-cake. Through the meal, service was friendly and quick—our glasses never went empty, and I think the owner stopped in to make sure everything was OK. While I generally focus my reviews on the food, I feel compelled to mention the ambiance of Kennedy's Cove. It feels like a slightly-upscale family restaurant—something like Grapevine, maybe, but with a little more "homey kitsch" feel to it. This is the sort of place where part of the accent decor is fake foliage.Having said that, though, the important elements of the restaurant—quality of wait staff, quality of food, skill of preparation—were equivalent to somewhere quite a bit more upscale—more like Sonoma Grill or Protocol (though with perhaps a less adventurous menu—you're not going to see Muscovy duck breast with an apricot-basil compote here). And—and this is important—the menu prices reflect that. Burgers start at around $10; steaks start around $28; other entrees start around $19. If you pulled in looking for somewhere like Duff's or Lake Effect Diner, you will be rudely awakened. But the steak was really amazing. Grand total, two dinners (salad included)—one of them a typical entree, one a higher-end special—couple of non-alcoholic drinks, and a side dish, came to about $80 before tip.So is Kennedy's Cove worth the prices? It depends. If you consider decor an important part of the experience, you might want to give Kennedy's a skip. If you're looking for a hole-in-the-wall dive (with hole-in-the-wall dive prices), give it a skip. But if you want a really, really good steak (and you're willing to pay for it), you might give Kennedy's a try."

[SLZ, 2/07] says: "They are under new management, since the last listed review. [Bill's note: I've deleted the older, negative reviews for the previous management.] The place is no longer dumpy. The new owners, Dave & Nadine, have really made this "hole in the wall" joint very upscale! Their blackened steak is out of this world!!! With the improvements to the place, the prices have gone up a bit. But it still is a great place to check out! One thing to remember is that they do not accept credit cards at all. So bring those greenbacks and enjoy! Two thumbs up!!!!"
---
Kentucky Greg's Hickory Pit.
2186 George Urban Blvd.
(east of Patrick Ln. & Dick Rd.,
west of Sable Palm Dr. & Transit Rd.),
Village of Depew (Town of Cheektowaga).
685-6599.
[3/10] Listed as one of 41 "Restaurants We Love" by Buffalo Spree magazine.

[4/07] Listed as one of Buffalo's "27 Best Restaurants" by Buffalo Spree magazine.

[JoM] says:

[2/18/14] "For pulled pork, I prefer Kentucky Greg's over Dinosaur."

[10/11] "During Restaurant Week, they offered a take-out special that included a pound of pulled pork, a quart of their Brunswick stew, and a pint of bbq beans for $21.11. This deal fed five people and was delicious. The pork was very tender and had excellent flavor. It was lightly sauced, but came with additional bbq sauce to add, depending on how sloppy you wanted it; I prefer when restaurants allow you to decide how much sauce to add. The Brunswick stew was amazing: a stew filled with pulled pork, beef brisket, and potatoes—full of flavor, and went over very well with everyone sharing the meal. The bbq-baked beans were also very good. For the price, this was hard to beat. Very happy with our meal. We've dined in here before, as well, and have always been happy with our experience."

[RAh, 9/08] said: "I have been all over the country to taste barbecue....I know I have a little problem. Anyways, this restaurant is close to the greats in Texas and the Carolinas. The catering is amazing and affordable, and the service is courteous and efficient. Thank you for continuing to be the best in WNY."

[SLZ, 7/08] said: "Greg just opened another restaurant on Southwestern Blvd. in Orchard Park! =) ([7/12] But it has since closed.) Also, he bought the old Frosty's Ice Cream stand, next to his George Urban Blvd. location. He's using this as another smokehouse for his delicious pork, chicken, & beef! You can't drive by his Depew location without the fresh smoked BBQ smell drifting in through your car vents! Yummy!"

[ECB, 2/08] said: "Dropped by for lunch with my wife and toddler and enjoyed a fantastic lunch. My son had the grilled-cheese-and-fries kid's meal, which he enjoyed immensely, and my wife and I split a BBQ beef and pork sandwich. The BBQ and the sauces provided, both regular and hot, were wonderfully flavorful, and the shoestring fries plentiful and crisp. My only complaint was the iced tea, which had that "off" taste it gets when it has been sitting around too long. A nice, relaxed atmosphere and kid-friendly; we will definitely return to sample more of the menu."

[BL, 2/07] said: "We have been to Arthur Bryant's in KC (one of our favorites), had great BBQ in Memphis (both kinds of rub) and in Kentucky, the Carolinas, Georgia (loved this one place...the Georgia Pig, south of Savannah), and elsewhere...probably like most of you BBQ addicts out there (sorry...have not got to Texas yet, but someday). We want to say this area is lucky to have Kentucky Greg's. Authentic, delicious BBQ with great sides (the coleslaw was exceptional tonight), always consistent food quality, sincere friendly service, and that nice bluesy atmosphere. And not expensive. We are lucky. We like trying all the local BBQ places...but glad this one is only 15 minutes away!"

[KKo, 4/06] said: "I recently made a trip out to Depew to visit Kentucky Greg's Hickory Pit, a traditional southern barbeque eatery. It was worth the trip, and the restaurant can best be described as affordable and low key. A great restaurant to take the family to, the meal for two only ran about 15 dollars. The atmosphere is probably the greatest strength of the place, with low-key decor and old-fashioned checkered tablecloths. Although the atmosphere was pleasant, I did not find the food to be very impressive. I had a pulled pork sandwich for $5.99, and although the service was fast and friendly, the taste was lackluster."

[CBo, 4/06] said: "Kentucky Greg's Hickory Pit is a great place for the family to enjoy southern cuisine with an emphasis on barbeque and hospitality. The food was excellent. Writing this review and thinking especially about the collard greens makes my mouth water. After eating at Greg's once, I am ready to recommend his restaurant to anyone or take my visiting guest there myself. Not only is the food sure to satisfy, the restaurant staff is very kind. I was greeted by several of the waitresses not serving my table, members the kitchen staff, and Kentucky Greg himself. Greg was especially polite and willing to answer questions about the food. The price was fair, and I'm sure to return."

[HK, 3/06] said: "I ate here once before, I think around 2000 or so, but have been dying to go back since. I took my brother for his birthday, since he's always raving about Suzy-Q's Bar-B-Que Shack pulled pork sandwiches, and Kentucky Greg's was a lot closer to home than Suzy's. No wait time upon arrival; self seating. We grabbed a booth, and the waitress came over within minutes to take our drink orders. After receiving our drinks, I decided to start with the chicken and sausage gumbo, which was to die for!! I just got back from New Orleans in May 2005 and had many different gumbos while there, and this compares pretty darn close to those. My brother ordered the Brunswick stew, which was a combination of beef, pork, potatoes, and your basic soup veggies, which he also raved about. Almost bought the quart to take home with him! I then ordered the BBQ chicken dinner with my choice of two sides. I chose the blackeyed peas and corn bread. My brother had the pulled pork sandwich with French fries. The chicken was great, very tender and practically falls off the bone. His pulled pork sandwich was good, he said, but he still prefers Suzy Q's better. Many varieties of sauce on the table; habanero, jalapeno, and their signature sauce, which is sort of like a really spicy Chiavetta's chicken marinade, only a bit thicker. Will definitely be back there soon, hopefully with other friends who want to compare the New Orleans gumbo we had in the South!"

[JG&LGe, 2/06] say: "Based on the recommendations of prior reviewers, we went for a barbeque dinner to Kentucky Greg's. It was so good, we took my visiting mother-in-law to lunch there the next day! In addition to really tasty barbequed chicken, ribs, beef, and pulled pork (we all sampled each other's dishes and shared some combo plates), the side dishes are great. We had the collard greens (flavored with bacon), the fried okra, the potato salad, and the cole slaw, and, of course, some corn bread. As everyone else said, the service is both friendly and efficient. They serve beer (although only Bud and Bud Light is on tap—Labatt, Heineken and some others in bottles), which is required for me when eating barbeque, have great service, the owner goes from table to table seeing if you're doing all right—what more could you want? Well, maybe some more interesting beers, but it sure will not keep me away."

[ABi, 1/06] said: "Everyone should feel fortunate to live near a barbeque place with character. Thankfully for us, Kentucky Greg's qualifies. You live in a neat area when you're a short drive away from a place featuring state flags, Elvis concert posters, checkerboard plaid tablecloths, and, best, outstanding selection of yummy, sauce-laden meats. Their menu offers BBQ standards like sandwiched and sliced meats, along with somewhat more unusual choices, such as smoked Polish sausage, a nod to regional tastes, and the relatively exotic catfish. As for side dishes, along with expected tasty choices like fries and cornbread, they also feature fried okra; I'd have to look up what that is before I get it, for I am a Yankee boy. Those who want to try sundry meats have several combos from which to choose. I didn't eat anything prior to going, which enabled me to order the King Combo. You get your choice of three meats: pork, beef, chicken, sausage, or ribs, basically any animal that was on the Ark. Everything was brought to our table promptly, and everything was delicious. All the meats were tender, flavorful, and just saucy enough to be yummy. The entree choices, particularly the ribs, had a sweet, smoky flavor; while I'm usually in the Hank Hill taste-the-meat-not-the-heat propane school of barbequeing, I can go for the occasional dose of smokiness, and it added enough flavor without being overwhelming. Greg is very good at what he does. The sauce had a healthy dose of vinegar, too, which I found to be a nice balance, although some in my party thought to be overpowering. At $18.95, the combo was a good deal. Sweetening the deal was the restaurant's friendly, courteous, nice service. My family took me here for my birthday, and I'm glad they did. Thankfully, you don't need to go to Chili's to get ribs around here: Kentucky Greg's, a local place with character and delicious meat, is a carnivore's utopia."

[ALR, 11/05] said: "We eat at Kentucky Greg's quite often, and I have tried each of their meats at one time or another. Locally, their pulled pork is second to none. I usually order the pulled pork sandwich with a side of fried okra, which is incredible. Their barbeque sauces are perfectly spicy and not really sweet like BW's BBQ's or Leghorn's. The Sausage and Chicken Gumbo is something everyone who visits the restaurant should try at some point. The beef, sausage, chicken, and catfish are consistently good. The only thing I didn't like was their ribs, which were very dry and tough. Prices are very reasonable, especially if you order the sandwiches. Overall, Kentucky Greg's is a great place to eat and very addicting. This is also a great place to go for a quick weekday lunch."

Reviews from more than 10 years ago:

[DSh, 3/04] said: "I've been going to Kentucky Greg's for years, and I love it. It's the only restaurant I know that pops into my head after a week or so. Like a mini-addiction: Gotta have some BBQ, gotta find my way to Kentucky Greg's."

[EC, 3/03] said: "I went to check out Kentucky Greg's based upon a recommendation made recently on this Guide by [SNe]. It was everything that was described in that review. It was RRRRRRRRREALLY good! Great old-style blues music (not too loud, but just right), fairly cheap prices, our food was out in no more than 5 minutes, and the BBQ sauce was fantastic! I ordered the BBQ pork platter, which came with thick grilled Texas Toast, and 2 sides. I chose BBQ baked beans & potato salad. I couldn't even finish. Service was very friendly, too. I never had authentic "Suthin'" BBQ (nothing like the Northern version [which usually just entails drowning everything in BBQ sauce]), but now I have! I couldn't have been happier, and even bought some BBQ sauce to go. Everyone should check this place out."

[SNe, 3/03] said: "Couldn't decide what to have for dinner, then I came across your website. I read the review of Kentucky Greg's Hickory Pit and (I have lived around the corner from this place for years and never even gave it a quick glance) decided to give it a try for something out of the ordinary. And WOW! The food was fantastic, the prices were great, and the atmosphere was down home. Greg even came out to meet us personally—nice touch. I would highly recommend this place. The best part is that they cater and have take out. I recommend the pulled pork sandwich with cole slaw on top. I give this restaurant 3 out of 3 stars. Even better than One Eyed Jack's in Lockport. Heck, we even ran into a local-TV-station weekend-news anchor there dining with his wife."

[KK, 1/01] said: "The best southern barbecue joint in Western New York. They have the best gumbo, Brunswick stew, and pulled pork I have ever had. This small restaurant in the burbs offers the type of atmosphere you get at the Dinosaur Barbecue, in Syracuse, and the food is just as good, if not better. There is always blues music playing on the sound system; the slaw, and potato and noodle salads are the freshest and best I've ever had; and Greg is always willing to come out and chat with you about the Bills—some of whom you can find on Saturday for the all you can eat barbecued chicken—the Sabres, or the University of Kentucky's teams. Friendliest restaurant owner I've met in WNY. Must visit and decide for yourself. Bench seats and attached tables make it easier to dig into a big ol' plate of ribs, pork, or beef. Handy wipes served for clean up; you'll need 'em."
---
KFC [Kentucky Fried Chicken]. —WARNING: WEBSITE PLAYS LOUD MUSIC!
Numerous locations; click on this link for store locator.
[RJS, 1/12] says: "I noticed that your site doesn't have many reviews/comments of local/national fast-food places. Given the economy, diners spend more of their dining dollars in such places. Here are are short-form reviews/commentaries of the major fast fooders available locally. KFC (many locations): Seriously, why would you ever buy their stuff? No matter if it's 'original' recipe (tiny chicken pieces with grease-laden crust) or 'extra-crispy' (deep-fried doughball material suffocating tiny chicken pieces). Two recent additions, which are really subtractions: a country-fried steak (try cutting it with the KFC-supplied, plastic spork) and a chicken pot pie (eat the crust and then throw away). If your family is in the mood for chicken, go into Canada and visit a Swiss Chalet, or visit one of the local supermarkets or Sam's Club for a rotisserie chicken; you'll thank me."
---
Kiebzaks.
35 Crocker St.
(at Gates St., west of Harlem Rd. & south of Broadway),
Village of Sloan (Town of Cheektowaga).
896-3044.
[6/20/12] The website link above is for "Beginnings Banquets by Kiebzaks". I called them, and they assured me that the separate restaurant reviewed below is still open.

[DFi, 3/10] says: "What a disappointment! I had never actually been to the restaurant for dinner, but have been upstairs and across the parking lot at 'Beginnings' for several bowling banquets and a wedding several years ago. They were known for their breaded porkchops (the best I have ever had). We had several birthdays to celebrate, so the 9 of us decided to go there for the chops. Unfortunately, they do not have the breaded porkchops on their regular menu, only for banquets. We instead had fish fries. I had the yellow pike, others had the whitefish, my wife had the seafood platter. This was a Friday in Lent in Buffalo. The fish was awful. It came out very dark in color, and yet the battered coating was not edible. It was heavy and extremely greasy. No one ate it, just picked the fish out from the inside. The French fries and salads were all passable but nothing great. The best part of the meal was the fresh rye bread and butter. Pretty sad. The service was friendly, but the meals took a long time. I think the oil was either too old or that it wasn't hot enough, because they were cooking too much at once. Not quite sure. One big problem was a huge oops by the service staff. We saw them bring meals out to a table next to us that they seated after us. No big deal. Then they realized after they put the dinners down that they were actually our dinners. They picked them back up, walked back to the service station and handed them off to our servers and started to bring them to our table. We refused the dinners. They took them back, started to service other people at our table, and then quickly reappeared with our dinners again. Seemed to recook the dinners very quickly. Maybe it just a bad day. Place seemed to be busy, but I am not sure why."
---
Kim's International Cafe at the Gate.
2028 Lockport Rd.
(at Entrance Ave., between Tuscarora Rd. & Walmore Rd., just outside the Niagara Falls Air Reserve Station, on the border of the Town of Niagara),
Walmore (Town of Wheatfield, Niagara County).
524-2253.
American, Korean, Italian; breakfast, lunch, dinner; eat in, take out.

[MJH, 4/19/13] says: "Small cafe, seats about 25. Food portions and prices very reasonable. The very best Korean food; the kimchi and bulgogi are outstanding."
---
The King and I.
2188 Kensington Ave.
(north of Wehrle Dr. & east of Harlem Rd.),
Snyder (Town of Amherst).
839-2950.
Thai.

Delivery available from Takeout Taxi, 631-2222.

Coupons available from restaurant.com.

[RRo, 10/11] says: "My GF's mom and she picked up food from there recently. The crispy basil eggpant (yum) and King & I fried rice. During that take-out experience, they had to wait close to an hour for the food (for take-out!), and I hear the girl working there was curt, bordering on rude. The food was yummy as always, but really lacking in zing/spice. Yesterday, we ordered from them again—fresh veggie spring rolls, crispy chicken dumpling appetizer, a duck curry dish, and a noodle dish. The veggie rolls were great, as always, and the fried chicken dumpling a delight, but…the duck… we both thought they could have put a little more time trimming the fat in the kitchen, and were disappointed that our request for 'medium to hot spice…we like zing!' turned out to be rather mild and lackluster…again. Still like the place, but they seem to be missing the mark on a more frequent basis."

[8/10] I [Bill] decided to try take-out for dinner from King & I via Takeout Taxi on 8/21/10. (For King and I's normal take-out menu, click on their name, above; for the Takeout Taxi menu, click on the Takeout Taxi link, above.) Because take-out food is…well…take-out food, the following review should, perhaps, be taken with a grain of salt. For an appetizer, I ordered the Fresh Spring Rolls: 2 rolls of "Fresh shrimp, lettuce, carrot, bean sprouts, cilantro, mint wrapped in rice paper, Served with Thai plum sauce"; they were excellent. For the main course, I ordered chicken Pud Kha Na: thinly-sliced chicken with "broccoli, napa, mushrooms, red pepper, and baby corn in Thai style oyster sauce", served with fragrant rice (and also available with tofu or with other meats). The oyster sauce had an overly fishy odor, though the taste was more pleasant than that; however, I'm unlikely to order this again. Takeout Taxi's service was excellent, as always.

[GIP, 5/08] says: "We had a weekday dinner for two. The restaurant seating does not feel crowded. We shared the appetizers and main dishes. We did not have to ask; the waitress arranged the dishes and plates to make it easy for sharing—a nice touch! The food was good, herbal and spicy at the right level. The service was a little slow; the waitress seemed a little harried. On the whole, though not exceptional, good solid value. I would be happy to go back."

[HPK] said:

[3/07] "Over the last year, I have visited their new location. Same great food at a reasonable cost. Opens at 11 a.m. now for lunch, which is great for those that cannot always be there at lunch at 12."

Review from more than 10 years ago:

[12/03] "My co-worker and I today decided to try the King and I. Terrific! We have tried many, if not all, the Thai restaurants in Western NY. This was great. We started off with two appetizers: a steamed dumpling of some type that had chicken in the middle, and a shrimp egg roll, which was a whole shrimp with the wrapping around it. We both had the Tom Yum soup, of course the larger version or "hotpot." Our feeling after leaving is that this was the most authentic Thai we have ever had.

[AFN, 8/06] said: "A co-worker and I had lunch at the King and I today, Wednesday, 8/16. My husband and I have had dinner here, and at their former location on Harlem Rd., many times. The food and service have always been excellent. Today was no exception. They offer a $6.95 luncheon special, which includes an egg roll, soup, and an entree with rice. I had Prig Khing chicken. My friend had Pad Thai. She had never had Thai food before, because her family won't try "exotic" foods. She was impressed by the King and I, and said her meal was delicious, as was mine. We attended a conference all week, and had lunch at four different restaurants on five days. Normally, we rarely have the time to go out to lunch, so being able to do so was a real treat. Although all four restaurants were good, we agreed that Waldens and King and I were the best."

[RRo] said:

[2/06] "Taste of Thai is not King and I. King and I (the one that you all have fond memories of) is still open (on Kensington) and still serves the awesome dishes that you say you "once loved". If you miss King and I—go back there. But please, please stop comparing your Taste of Thai experiences with King and I—they are different restaurants."

Review from more than 10 years ago:

[1/05] "The reason I'm writing is because there is some misinformation in your restaurant guide related to Taste of Thai and King and I that really deserves correction. I ate at King and I for the 2nd time since re-opening a week ago and asked the owners about Taste of Thai—Here's the scoop...

Former head chef now being at the new Taste of Thai—this is not only untrue, but an insult to the former head chef. King and I was and is (now that it is re-opened) a family-run business. The former head chef was the mother of the family, and she passed away in 2004, which was one of the primary leading reasons for the timing of their temporary closing. The owner's family was close with the new owners of "Taste of Thai" and helped that family in numerous ways; unfortunately, after the mother passed away, things went sour between the two, and they went their own way. The new owner might want to claim "head chef" status from King and I—and while he may have been an active participant who brought recipes to the table, he does not have rights to that title.
The commentary that the former rave reviews probably now refer to the Taste of Thai and not King and I: While Taste of Thai is re-using many of the King and I recipes, the King and I quality is unchanged. Actually, in my two visits, I found many improvements!

Fresh spring rolls are larger, food is perfectly spiced (as always), with large portions and the most perfectly balanced Thai Tea I've had.
Atmosphere is still laid back, but much nicer than the old location. From the moment you walk in and move past draped white shears, you are impressed with the warm fireplace in the waiting area and the friendly familiar smiles you've always seen. (Oh, and the space is larger than the old space, without sacrificing intimacy). Oh, and they're very family-friendly.

On your comment that King and I might be under new management—see #1 above—same management, same great food.
On the comment that it was packed on the 2nd day—I'm not surprised. When things went sour, the owners took the King and I mailing list that was filled with hundreds and hundreds of loyal diners. I've sampled Thai food in many states and across Western NY—by far, King and I still remains the best Thai food I've had anywhere in my travels. And while the food at Taste of Thai might be wonderful, anyone who loved King and I really ought to visit the place they've grown to love, now that it has re-opened on Kensington Ave.—King and I."
Reviews from more than 10 years ago:
[WHN, 1/05] said: "We visited the "new" King & I on Saturday (1/15/05). I'm happy to report that the menu is exactly the same as before the old place closed a year ago, and the food is as good as ever. As in the restaurant's previous incarnation, there are a few evening specials available as well. My only (minor) complaint is that whenever we order "very hot" in any restaurant in Buffalo (Thai or Indian, mostly), they don't think we mean it. (At The King & I, Thai chili sauce is available on the side for those of us who mean HOT! when we say hot.) As an aside, The King & I served really, really spicy, hot food when it first opened, until Janice Okun mentioned in a review that it was too hot for her taste. After that they seemed to think that no Americans liked really hot food, no matter what. Anyway, the restaurant itself is quite a bit larger, and the decor is new and improved. Every table was full on this, their second (I think), weekend since reopening, which we hope means they will be around for a long time."

[12/04] I was told that the former head chef is now at the new Taste of Thai, so that the rave reviews dated earlier than this probably referred to him and not necessarily to the current chef. However, see [RRo]'s comments, above!!

[MEL, 8/99] said: "Another good Thai restaurant, different from others in two ways. First, the nonspicy entrees (like Pad Thai) tend to be a little sweeter. Second, the portions tend to be bigger, so don't order an appetizer and an entree unless you plan to make two or three meals out of it. In fact, even one bowl of pad thai here is probably a bit much for one person at one sitting."

[EHM, 9/98] said that [DM] and she "ate there a couple of months ago. The food was very good."
---
King Condrell's Candy & Ice Cream.
• Facebook page
2805 Delaware Ave.
(at Euclid Ave., between Kenmore Ave. & Delaware Rd.)
Village of Kenmore (Town of Tonawanda).
877-4485.
[BMcWS, 10/27/12] says: "I couldn't believe that this wasn't in the database! Condrell's has been around forever, but it is now called 'King Condrell's'. [Because current owner Rich King took it over from founder Nick Condrell; see ShopBuffalo.com.] Condrell's has a very extensive, ice-cream menu and also sells candy, and now has an extensive tea and coffee menu as well (and they have a big shelf of tea sets and teacups that they are selling). Although the menu has expanded to include teas and coffee, it's the same old Condrell's. They have lots of ice-cream flavors to choose from and have their cold butterscotch sauce and warm French chocolate sauce that are unique. And they still serve water in tiny little glasses, but now they bring you a pitcher to refill them with, so you can have more than just a teeny sip. We enjoyed our recent visit; all the dishes were made to our specifications. They do not come all at once, which, on the one hand means that your ice cream is not melted when it arrives, but it also means that some people at the table will have to wait to eat. We had a couple of sundaes, some milkshakes, and a giant coffee drink among our group. The milkshakes were giant and very thick, as ordered. The sundaes were good. Our server was a local teen (as usual), but that's part of the feel of the place. It's nice to see an old favorite staying current and relevant. And the next time we come back, my husband is threatening to order the giant, 10-scoop sundae with toppings, which is free if you finish it. Apparently, he wants the T-shirt you get."
---
King's Wok.
3233 Bailey Ave.
(between E. Amherst St. & Winspear Ave., south of the UB South Campus),
Kensington Heights (City of Buffalo).
837-1740.
Szechuan.

Reviews from more than 10 years ago:

Given 3 (out of 4) stars (a long time ago, when there was no 3.5-star rating) by Janice Okun, former Buffalo News restaurant reviewer.

[MLS, pre-1993] says: "King's Wok did indeed start with excellent food and decline a bit, but its food is still excellent, particularly for the prices; still among the best Chinese restaurants in the area (Ming Teh is the best)."

[6/12] But [MLS] said that when Ming Teh was under its original management; it is no longer considered the best.
---
Kloc's Banquets & Gardens.
1245 Seneca Creek Rd.
(at Borden Rd., between Transit & Lein Rds.),
East Seneca (Town of West Seneca).
674-5944.
Banquet hall and catering.

[RRo, 8/08] says: "I experienced Kloc's for the first time this past weekend while shooting video for a wedding. As a videographer, I enjoyed having the nice lighting at the head table (almost like spotlights on them!), although it didn't seem quite as intimate as other places I've been. Outdoors had some really beautiful things—a waterfall, the gardens—very pretty. Food-wise, I thought the bruschette appetizer was amazing, the potatoes with dinner were spiced with just a tad of zing (yummy!), and my steak was delicious. I heard the chicken was good, too. And the dance floor had a nice array of DJ-style lighting, colored and white, with a disco ball in the center: added some nice, club-like feel to the party. My biggest beef (no pun intended) is the owner, who was curt, rude, inflexible, and very disinterested in helping his client (the married couple) get the best possible outcome at their wedding reception. When asked for an audio feed (tape out) from his DJ system so I could give the couple CD-quality audio on their video, he would not even consider it (every other DJ in town is happy to assist) and got quite nasty. Maybe he's forgotten about the love which brings people there in the first place, but if the mood of a business comes from the top leadership, I feel bad for the employees, and can only say "good luck" to those hoping for warm and hospitable service. Reinforcing this, at the wedding, when I pointed out a cracked/blown speaker to the outsourced DJ (it sounded awful!), he said, "Oh yeah; they know about it; it's been this way for weeks"."
---
Knight Slider Food Truck.
Various locations around Buffalo.
462-4100.
[RHo, 10/5/12] says: "I visited the Knight Slider truck for the first time. All the food trucks in Buffalo were parked outside the Albright Knox, and it was amazing to see all the new ones. KS had a huge line, but I wanted to give it a try once I saw they had a veg option. I ordered the falafel slider, which really isn't a slider, but apparently that word now just means anything on a tiny bun. It was supposed to come in a mini pita, but it came on a bun. It was good, but I was left wondering why I paid $3.50 for one, two-bite slider, even though I knew that's what I was ordering. I can see the truck as a spot for a gourmet snack, but I don't know how one gets a meal for under $10 at that truck. I think of food trucks as a place to get a meal for $5–$7, but this truck bucks that trend. The meat is supposed to be a fancy blend, and they have one slider with a quail egg on top, which is pretty cute, but I can't speak to the taste."
---
Koi.
310 4th St.
(in the Seneca Niagara Casino & Hotel, between Niagara St. & Rainbow Blvd.),
City of Niagara Falls (Niagara County), NY.
1-877-873-6322.
[HPK, 7/07] says: "My wife and I went to Koi due to a $40 gift certificate we had through the casino. Interestingly enough, the prices are not as high as one would think there. My wife had the Pho soup and loved it. However, I had the Tuna Maki and the Po Thai (spelling?). Neither had any taste. Just bland. The best part of the meal was to come though: The certificates we had were in $5 denominations. There are no written restrictions on them. When settling our bill, which was about $70 with drinks, we were told we could only use $10 of them, "house rules". House rules? We were then told this was true at all the restaurants there. Let's just say I did not accept this. They let us use them all after the "cashier manager was too busy to deal with this now." They admit that there were no restrictions on them, just a casino policy. The manager at the restaurant was very polite and did help us. We were amazed that this happened."

[DaK] says:

Since the below review was published, [DaK, 11/06] sent us this update: "I had e-mailed the Seneca Niagara Casino regarding the quality of dining experience, and, to my surprise, the Manager of Dining for the casino called me personally to apologize. He assured me that the server was instructed how to properly pour wine and that they will look into having items on the menu described more accurately. Impressive management!"

[11/06] "My husband and I had room reservations in Seneca Niagara Casino hotel and wanted to go to a nice restaurant for a romantic dinner. Unable to find reviews on any of the restaurants [Editor's Note: You didn't look under "Seneca Niagara Casino" on my restaurant guide :-)] and not wanting to go to the buffet, we decided on Koi. Koi is advertised as the "fine dining pan-Asian" restaurant of the hotel; when we arrived, we found differently. First, we were not offered a wine list at all, and had to ask for one specifically. When the wine was brought to our table, the waiter popped the cork and offered my husband a taste (as he should have), but before my husband had a chance to sip it, the waiter filled my glass! The wine tasted fine, but that is certainly not how a "fine dining" establishment serves wine. Next, we wanted to start with an appetizer and ordered the Vegetarian Spring Roll, expecting a crispy golden crust. We were surprised when a summer roll made with transparent, limp, rice paper came to the table. Not only was it not a spring roll, but it contained about half a head of lettuce and not much else. Finally, on to the main courses. I had wanted steamed broccoli, but apparently that is difficult to find in Buffalo, because the Asian restaurant was out of it! I decided on a Chinese green vegetable in sauce, and my husband got the Beef with Peppers. The vegetable was in a sauce comprised 75% of oil, which made it for the most part inedible. My husband said the Chinese take out place we usually go to is much better. The entire meal took all of 30 minutes, which is not what I consider to be a paced, romantic dining experience. Overall, I give it a D."
---
Koi Sushi.
1604 Hopkins Rd.
(in Hopkins Sq. Plaza, south of Dodge Rd., between East Amherst & the UB North Campus),
"Greater" Williamsville (Town of Amherst).
639-0666.
[SSt, 3/12] says: "Koi has now changed to an all-you-can-eat format very similar to that of Ichiban. The quality of sushi remains the same—very delicious. Lunch is $12.99, and the menu is more limited than that of dinner, which is $22.99. We are enjoying trying new things, and feel that we get our money's worth. It is a bit more expensive than Ichiban, but the quality of the food and the serving sizes of the foods you order are so much better that I feel as though it is worth it. Thanks again for your work on this wonderful site." [Thank you for your kind words!]

Bill said:

[1/12] Happy that Koi Sushi had reopened after their recent remodeling, and looking for something a bit different for our regular dinner-by-delivery, we ordered our old favorites from a copy of Koi Sushi's pre-remodeling, printed menu: hibachi chicken and hibachi steak, with fried rice. When our order came, the delivery man told us that there was a new menu but that, even though the hibachi dinners were no longer on it, we could still order them. Indeed, the new menu does not have them. But their online menu does! In fact, their new printed menu (which was sent to some contributors to this website who live in the neighborhood, but not to me) differs quite a bit from their online menu, which seems rather confusing. It will be interesting to see if they update their website (which continues to offer discount coupons that expired in March 2011!). Even if their remodeling did not include their website, it may well have included a new chef, because our hibachi dinners were disappointingly different in quality from pre-remodeling ones. The miso soup was still on the smoky side, but otherwise entirely tasteless. The iceberg and shredded carrot salads were fine, though nothing special. The hibachi meals (over and above the soup and salad) come in a bento box with (in our cases) chicken or steak, fried or plain rice (we chose fried), veggies, and two shrimp. The shrimp and veggies were fine, but none of us (MER, our son, and I) were happy with our chicken or steak; they simply didn't taste the way hibachi chicken or steak should; the chicken was somewhat rubbery. I don't think we'll be ordering from them again.

[4/11] Tiring of the same old delivery options, my 15-year-old son and I decided to try Koi Sushi based on a menu they had mailed us. Neither of us like Japanese food all that much, especially not sushi, but this menu included hibachi entrees, and we're both fans of Shogun, so we thought we'd give it a try. My son had the hibachi steak ($18), and I had the hibachi chicken ($14); there's the usual $2 delivery charge. The meals include mushroom soup and salad (in separate containers), fried or white rice, 2 pieces of shimp, and veggies (onion, broccoli, lots of zucchini, carrots, and mushrooms), all in a brown sauce and all neatly separated in a kind of bento box. The meat was cut into truly bite-sized pieces. The packages also include chopsticks, plastic forks and soupspoons, napkins, and soy sauce. The soup had a burnt or smoky flavor that I didn't really like, and had the usual one or two slivers of mushrooms. The salad was the usual iceberg lettuce, with a thin slice of tomato, a couple of thin slices of cucumber, and, I think, a thin slice of carrot, with a ginger dressing in a separate container; it was fine. My son thought his steak was not nearly as good as the filet at Shogun, but, of course, that would be an unfair comparison. He did think it was good enough to order again. My chicken was quite good, as was the fried rice—much better than the fried rice from most Chinese restaurants—and the veggies were nicely crisp. There was almost too much food (for me). But I'd definitely order from them again, and might even try some of their other items. But not sushi :-)
[CaA, 6/11] says: "On this, our first visit to Koi, my wife and I had the sushi lunch special and the sashimi lunch special. We were brought a large appetizer, 'just because'. It had some lovely snow crab and fish tempura; very nice. The fish on the sushi and sashimi was generous—and fresh. The miso soup was a little bland, but still enjoyable. There's not much atmosphere in the restaurant (somewhat stark), but for lunch it was fine. The server and sushi chef were both very welcoming and happy. Service was fine—though there was only one other couple in the restaurant while we were there."
[KaB, 2/11] said: "We had dinner on 2/26 at the new Koi Sushi Japanese restaurant in Amherst on Hopkins Road. It is tucked in a small plaza conveniently next to a liquor store, because they do not have their liquor license but allow you to BYOB. There are only 5–6 tables and a few chairs at the sushi bar. The décor is very stark. Their menu is quite large, with your typical sushi offerings, but there was also a large number of entrées as well. We started off with Wasabi Shumai, which was a steamed, pork dumpling flavored with wasabi. The dumplings were delivered to the table steaming hot and were good sized. The wasabi in the dumpling had a kick that had our eyes watering. We also ordered Beef Negimaki, which is scallions wrapped with paper-thin beef in a dark sauce. They were cooked perfectly and just the right size for an appetizer. We then ordered Hibachi dinners as our entrees. They came with soup and salad. They were your traditional Japanese soup and salad offering. I had the Steak Hibachi, and my husband had the Shrimp & Scallops entrée. Both came with fried rice, a large serving of vegetables, along with a generous amount of proteins. The sauce was very light and not as salty as some stir-fry sauces can be. Overall, we had a pleasant dinner, and the service was excellent. We would not hesitate to return."
---
Korean Express.
UB Commons (520 Lee Entrance),
UB North Campus (Town of Amherst).
688-6816.
[RDK, 6/12] says: "I'm Asian, and I was craving Asian food very often when I left my parents' house in upstate New York and moved to Buffalo for college [ca 2006–2007]. When I found out that a Korean takeout place was on campus, I decided to try it. Next thing I knew, I became addicted to this place! I really miss their dae ji bulgogi, kimchi fried rice, chicken katsu, and bibimbop! I even remember getting 2 orders for lunch just so I wouldn't have to worry about dinner that day. You have my thanks for fulfilling my Asian food cravings throughout my college years. Thank you!"

[RHo, 4/11] said: "I had heard lots of great things about Korean Express, even from UB students who spent time abroad in Korea. I can't believe this place hasn't been reviewed in 8 years. I ordered the tofu bibimbob. It took me about 15 minutes to walk from the spine (O'Brian) to the Commons and back again, food in hand. When I opened the container, I realized Facebook games are not a reliable source when it comes to what's in a recipe. It was a bed of warm rice with piles of veggies, vermicelli rice noodles, and tofu, all segregated into touching piles, and a little container of a chili-soy-type sauce. It was delicious and simple and refreshing. I've been eating tofu for over ten years, but I've never had raw, silken tofu. I was a little nervous, but it was delightful—nice texture, no real flavor, but the sauce brought it all together, even just sprinkled around. The meal left me feeling full without feeling weighed down. Definitely a nice break from the greasy, chain fair on campus. I would definitely go back and try other dishes."

Reviews from more than 10 years ago:

[FR, 1/03] said: "I get the shakes when I think about K.E.'s Dae Ji Bulgolgi. It might be my favorite food. I finished my undergrad at UB last semester and problably ate it 4x per week. Also good are the teriyakis and the seafood stew (Winter only). This is not only the best fast food at UB, maybe all of WNY. GO."

[MEL, 9/99] says: "A small Korean stand, definitely an improvement over the rest of the places at UB Commons (like Young Chow and Burger King). I had some 'spicy chicken' which was pretty fatty but tasted OK (so, if you're worried about your diet, you might as well either go vegetarian or give up and get the beef). Don't miss the red bean dumplings, a sweet and nice dessert."

[RJMcC, 9/98] says: "Korean Express is a small fast-food-style restaurant on the UB-North Campus, and it is undoubtedly the place on campus to get a meal. The food at Korea House (off campus in Amherst) has a greater variety of choices as well as dishes of higher quality, but the food at Korean Express is good, and some of the dishes—especially the Bibimbop--are very good. Sometimes the kitchen will throw in a side of kim chee or soba noodles if you order an à la carte dish, but not always. It's about time that UB has pulled itself out of the burger/sub/wings/pizza/pasta rut and embraced the delicious cuisine of Korea. Now, will someone kindly open a sushi bar or Indian restaurant on campus?"

One of [SCS, 8/98]'s favorites on campus.
---
Koreana.
1010 Niagara Falls Blvd.
(at Sheridan Dr.),
Brighton (Town of Tonawanda).
836-5858.
[JPi, 1/18/14] says: "As a longtime diner at Koreana, I am saddened to say that they have changed owners and that the menu has largely changed. Dining there today was neither good nor bad, but portions have shrunk. The theme seems to be geared to the U.B. student crowd, with a large TV showing Korean rap videos. Gone is the homey ambiance I enjoyed."

Review under its original management:

[ECB, 2/08] said: "Dropped in for lunch at this little Korean place near the corner of NFB and Sheridan because I had heard wonderful things about their Kimchee Stew and discovered that it was well worth the trip. Hearty and spicy, served bubbling hot in a nice ceramic bowl on a plastic holder, it was perfect for a cold-weather lunch. The broth was wonderfully rich and aromatic, and it was filled with cabbage, green onions, pork rib on the bone, tofu, and even a bit of Spam. Half the stew demanded chopsticks, after which I switched to a spoon to gather up the remaining broth. It was served with a bowl of sticky rice, a side of kimchee, and three small sides of seaweed and sprouts with a mild dressing. Fine homestyle cooking."
---
Kostas Family Restaurant.
1561 Hertel Ave.
(at Parkside Ave.),
North Buffalo (City of Buffalo).
838-5225.
Greek.

Bill says:

[5/11] Ate here with [MER] and our son after his lacrosse game. They seem to have a new menu since the last time I was here, with a wide variety. Our son had a cup of avgolemeno soup and a chicken "panini" (of course, what he really had was a panino!), which he said was very good. [MER] had the avgolemeno and a horiatiki salad (tomato, cucumbers, onions, olives, and feta, though she asked for the olives to be omitted), which she liked very much. I had a house salad (romaine, tomato, cucumber, which was excellent, but the Greek dressing on the table was completely tasteless; I think it was just oil, no vinegar or spices) and a daily special: swordfish, with rice, which was moist and very good. Service by Alissa was excellent and efficient.

[5/08] I ate here for my first time, with my 12-year-old son, for a quick, early dinner before his school band concert. He's only familiar with Spilios's menu, so he opted for his familiar avgolemeno soup and chicken from the chicken souvlaki (i.e., without lettuce, feta, etc.). I had the same, except that I had the full chicken souvlaki platter, with very nice romaine lettuce and loads of chicken and feta, and warm pita on the side. We both agreed that the avgolemeno wasn't nearly as good as at Spilios (it was too thick, and had no chicken pieces in it), but that the souvlaki was probably better than that at Spilios. Kostas's menu is much more varied than Spilios's, too.
[AFZ, 8/10] said: "Had a wonderful meal here last weekend. My family and I were immediately seated on a Friday night [8/20/10]. I was confused as to why dark Italian girls were hosting in a Greek restaurant, but then I realized 'it's North Buffalo'. The menu is mainly Greek-oriented. Our waiter was very friendly and knowledgeable of all the food. The restaurant was very clean and updated. I would have eaten on the patio, if the sun wasn't setting. I ordered the seafood bisque as an appetizer; it came with a reddish hue, which was odd. Normally, seafood bisques are like chowders in that they are cream-based; I do believe there was cream in this soup, but they also added a splash of tomato juice. Still, very delicious. My chicken souvlaki salad was fresh and filling. I still don't agree with the $1.50 upcharge for feta cheese but I couldn't eat the salad without it. The pita bread was warm and soft; just wish they had given me more than 1 slice. The parking in the neighborhood on the weekend isn't the most ideal, but I highly recommend Kostas for anyone looking to eat at a nice, Greek place."
[RDM] said:
[7/10] "Had a wonderful lunch here on 6/29. I tried the lamb soulvlaki instead of my usual choice, chicken. It was delicious. The lamb was tender, and seasoned nicely. My husband enjoyed his lamb gyro, as well. Kostas is my favorite Greek restaurant in Buffalo!"

[3/06] "I find I always order the same thing at Kostas, but that is because their open chicken souvlaki is always delicious. This visit was no different. The lettuce, chicken, and feta cheese all tasted fresh. The service was prompt and friendly. My husband also really enjoyed his dish, the Beefteki."
[DaB, 1/10] said: "As someone who has done some traveling in the Balkans, I can say with confidence that Kostas serves some of the more traditional, authentic dishes found throughout Greece and its neighboring countries. That is not to say that their menu doesn't also offer a wide variety of American and Italian-influenced specialties, including classic Greek-American breakfast platters, but I'd like to focus here on what makes Kostas unique among the local Greek diner scene. Yes, you will find souvlaki and gyro on the menu, and, yes, it is quite delicious here, prepared with some of the finer ingredients (e.g., crisp pepperocini, imported feta, kalamata olives, and warm pita), but where else in this city can you find such a wide variety of pikilia (tasty appetizers)? Anyone who knows about dining in Greece will tell you that this is the way to go; often, a large mixed platter is ordered and shared among patrons, with a nice pitcher of wine, ouzo, or retsina. Thankfully, the wonderful tradition has come all of the way to Western New York with the family who first opened what was once only a small lunch counter, several decades ago. My personal favorite of these colorful and diverse appetizers is the tirokafteri: an addictive mix of imported feta and kaseri cheeses blended with hot cherry peppers, roasted red peppers, garlic, oregano, lemon, and olive oil. Topped with a few beautiful pepperocini and olives, it is a starter you will not want to miss, served with warm pita on the side. If you order anything with French fries, by the way, they are perfect for dipping. Seafood lovers will be impressed by the taramosalata: another dip, made from mullet fish roe, bread crumbs, lemon, onion, and olive oil. It has a strong taste, which you will either love or not, depending on whether or not you are a fish person, which I am. Delicious, freshly-made hummus; melatzanosalata (cold eggplant and feta salad with garlic); lightly-fried smelts; dolmades (stuffed vine leaves); and a nice piece of warm spanakopita will all complete a spread of delectable treats. The spanakopita here is delicious, especially when topped with some of their signature dressing. As far as main courses go, seafood people will be happy to know that Kostas serves a wide variety of fresh seafood, year round, broiled to your liking. Expect anything from swordfish steak to broiled octopus. The catch will change depending on the day (another mark of authenticity). Another thing I would like to point out are the traditional side dishes, such as the lathera (baked string beans in tomato sauce), which are wonderful piled high on a bed of rice, the hearty Greek potatoes, and the horta (fresh dandelion greens with some oil, lemon, and garlic). These greens are very healthy and are commonly picked by the side of the road in Greece every spring. You also have a whole menu of American diner classics, from grilled-cheese sandwiches to homemade milkshakes. The desserts are a perfect way to round out any meal here, and my favorite would have to be the rice pudding, filled with plump raisins and topped with whipped cream and cinnamon. The atmosphere is relaxing, colorful, clean, and spacious. Enjoy the aesthetic appeal of the bar in the center, the lovely murals adorning the walls, and the smiling, hard-working young staff. This and Doctor Birds Caribbean Rasta-Rant are the two places I miss when I'm living overseas for most of the year. Seeing as how they are always open fairly late, you can be sure that I will head straight to Kostas from the airport, always ready to dine with family."
[RGF, 8/09] said: "I am a UB faculty member on leave (for seven years now), and I read your guide to keep up w/ the restaurant scene for my return visits (and for nostalgic reasons: I grew up in Buffalo).… It's great. Kudos for keeping it going all these years. Now that I live in New York (and I see you are a New York native), I've learned a whole different way of eating—and I take MLA [Modern Language Association] committee members out for dinner frequently, so I know the scene here (and love it). When I return to Buffalo, I am more often than not disappointed, sadly. Thanks to your guide, I can find some new gems. On recent trips… I always eat breakfast with friends at Kostas. Anyway, just to say I appreciate your work." [Thanks for the kind words!]
[SR, 7/09] says: "While home for a visit, a friend and I had dinner at Kostas. We both ordered chicken souvlaki. She requested 'light on the feta', which I thought was because she's on a diet. My chicken souvlaki had an enormous amount of feta—way too much for me. I scraped more than half of it off. After that, it was good."
[MZ, 4/07] said: "While I left Bflo. many decades ago, whenever I visit relatives, which is several times a year, Kostas is a must. Especially since they remodeled a number of years ago and have a "patio" capability overlooking Hertel; it's just the nicest place to sit and watch the world go by, people watch, and have truly good food at a great price. I especially love (or rather only know) Kostas for breakfast, served until fairly late in the A.M., where anything from the omelettes (homemade kaseri cheese is just great inside the generous three eggs; sausage patties are also very good, not your Jimmy Dean fare) to the pancakes (with real maple syrup) or deeply-crevassed waffles will satisfy anyone for an embarrassingly low price. Fried potatoes are done to perfection, not always the case elsewhere. Order real rye bread with caraway instead of white or whole wheat; good bread is hard to find, and this toasts up and butters to even a picky eater's taste. Oh, lest I forget, the coffee is excellent, always freshest and never weak, and bottomless. Waitstaff are really nice people, as are buspeople. Tip them kindly; they deserve it. Only thing missing is the newsstand that used to be on the corner where you could get the NY Times. Maybe Walgreen's across the street now stocks it; don't know. But speaking of, don't park there, though it's tempting, with little street parking available on Hertel. Walgreen's does indeed ticket and tow."
[JJBy, 1/07] said that Kostas is good for breakfasts: "Love the souvlaki and their home fries."
[BL, 3/06] said: "We love Kostas too and have enjoyed many meals over the years. Personally, I like the decor and new exterior. It's fun, and we walk the sidewalk easily enough. It is good to spruce up all neighborhoods now and then. The new interior certainly beats the old one with its uneven floors, if I remember correctly. As for meals, we also recommend Sunday breakfast. Place is usually jammed, and, if interested, you may spot local newscasters or politicians who frequent the place. Prices...hmm, I think they could reduce the one chicken dish portion size and bring down the price, and that would be a good idea—simply way too much food (can't remember the name—just remember a lot of chicken!). On the other hand, easy leftovers for the next day. If you plan a Mother's or Father's Day, expect a bit of a wait. It's a fun neighborhood locale. Hertel is a great place with great restaurants."
[KATS, 11/05] said: "I normally enjoy a quick dinner at Kostas, but last night was the exception to the rule. I ordered the Greek 1/4 chicken, which came with Greek potatoes and some canned green beans in a mushy tomato sauce. Maybe the tomato sauce is a Greek thing, but the whole vegetable came out as a pile of mush. "Greek potatoes" means "soaked in oil" and baked. There was no seasoning or feta cheese, like at Ambrosia. My chicken was on the dry side, but I didn't eat the skin. My companion's Mediterranean 1/2 chicken was beyond enormous. Stuffed with spinach, feta, and another cheese, it was enormous and tastier than mine. The highlight of the meal was the Greek salad that comes with the entree. Next time, I'll stick with souvlaki or gyro."
Reviews from more than 10 years ago:
[GB, 11/03] said: "Ever since the [...] owner put the Abomination (i.e., the added room that doubles as a pedestrian obstacle) on the sidewalk—a supposed temporary structure—I have boycotted the place, due to their complete lack of concern for the aesthetics of the neighborhood and the street of Hertel, as well as the safety of pedestrian traffic—it even hides the Chinese restaurant next door from view—but I was talked into going there again by some hungry friends. Well, as it turned out, I wasn't missing anything. The food was cold and bland. The service was slow and rude. The prices were as if we were eating at Oliver's—a very nice, pricy, 4-star restaurant, by the way—the food was not cooked to order at all: over-easy eggs were hard, rare meat was well done. Save your money, and don't go here."

[MEL, 5/99] said: "A Greek place with good fish, of all things. I would go here again."
---
Kumo Japanese Sushi Cuisine.
4900 Transit Rd.
(at Madeira Dr., between Losson Rd. & the southernmost French Rd., south of Depew),
South Cheektowaga (Town of Cheektowaga).
668-6689.
[LMR, 12/4/12] says: "Went for dinner, for the first time, on 12/4/12, with my friend. It was delicious, very clean, and tasty. It's deceiving from the outside: in a strip plaza, and doesn't look like much; but the inside is very beautiful and chic. You can be dressed up or not; it doesn't matter. Staff is very attentive and polite. We started with the seaweed salad ($4.50). Nice-sized serving with a touch of roe on top, and fresh sliced vegetables on the bottom for crunch; very fresh and tasty. We each got the spicy tuna roll ($6.00). You get 6 nice pieces and can specify white or brown rice; it was nice to have that option. I also ordered the spicy mango shrimp roll ($8.00) (it's cooked), and that was delicious! My friend ordered the eel and avocado roll; I tried a piece: It was fabulous. We each had a glass of Red Diamond Merlot ($6) that was really, really nice, though I, personally, hate when they give a sip of wine in a very large wine glass. My only disappointment with this place would be the wine size. I don't appreciate minimal wine for the price, but it was a very good wine. They do have a nice wine and sake selection as well. They have a nice-sized menu for being a new establishment, with a deceiving outside décor. It's a fabulous place for decently priced, very fresh sushi and other Japanese cuisine. We watched several dishes go by our table that had beautiful presentation. With tip, it cost us $30 each, very well worth the price. Definitely a must try, if you like Japanese cuisine!"
---
Kuni's.
226 Lexington Ave.
(at the southeast corner with Ashland Ave.,
west of Elmwood Ave.),
West Side/Elmwood Village yellow section (City of Buffalo).
881-3800.

[7/30/15] Given 9 (out of 10) points by Andrew Z. Galarneau, Buffalo News food editor.


[12/12/08] Given 4 (out of 4) stars by Janice Okun, former Buffalo News restaurant reviewer.

[4/07] Listed as one of Buffalo's "27 Best Restaurants" by Buffalo Spree magazine.

[CCi, 2/19/15] says: "Very positive experience! Food: Consistently outstanding, delicious, and always fresh, Fresh, FRESH! 'I Love Shellfish' is fantastic. Served hot (not merely warm), the selection of seafood is generous but not overdone: crab, mussels, shrimp, and, I think, scallops, served in a tasty broth. The seafood was cooked to perfection, nothing overdone or rubbery. 'Sashimi 21' is a bright and light dish with 3 types of fish, avocado, capers, jalapenos, and red onion. The 'dressing' is wonderful—light but flavorful, and pleasantly-mildly tart. Plate presentation is lovely. A few new rolls: amberjack and scallion, mackerel and ginger; both are quite good. Again, the flavors are light but not shy. Ginger and scallions do not overpower the overall flavor. Pieces I had included octopus, scallop, flying-fish eggs, surf clam, and squid. Fresh and delicious with just enough wasabi to add a little heat, but not overdone. Apps: KFC (Kuni's fried chicken), which is not my personal favorite—more interested in sushi—but fellow diner loved it: crispy outside and moist chicken inside; she liked the dipping sauce, too. Udon soup is served nice and hot (hate lukewarm soup or food!); broth is packed with flavor, and the tofu is a nice addition, especially if you use the spice shaker that they give you. Nice balance between mildly sweet (tofu) and spicy (shaker). The sea vegetable salad is simple but, again, delicious: three types of seaweed over greens, with choice of dressing. Both are excellent (ginger or miso), and complement the salad well; often hard to choose just one! The food is consistently excellent; have never had any 'bad' fish: Nothing ever tastes fishy. The service is also consistently good, which makes this a fabulous place."

[WHN, 12/08] informed us that "Kuni's is now a full service restaurant, not just take out."

[CI, 5/08] said: "I had the pleasure of dining at Kuni's last week for lunch. I chose the $8 Bento Box lunch, and the companion ordered two rolls, including a spicy tuna roll. The Bento Box (which was not technically a bento box, but a sushi tray) included julienned pickled mixed vegetables I could not identify, delicious wilted greens, three large shrimp and seared scallops, and a California roll. I could have opted for teriyaki salmon instead of the shrimp. The seafood was skillfully cooked. I can say without hyperbole that the scallops were perfect. The California roll was good, not exceptional, but I am willing to bet that Kuni's excels on the more exotic rolls. The companion said that his rolls were the best sushi he had ever had. The prices for sushi rolls seem reasonable, particularly for the quality of food. I will be back. Kuni's appears to be oriented toward takeout, as there are only three small tables in the dining area. I had the opportunity to go into the kitchen, and the whole restaurant appears to be exceptionally clean."

[AG, 11/06] said: "Kuni's back, takeout only. What many consider the best sushi in Buffalo is now available again, though you'll have to leave the place to feed your face. Download the order form and fax it in, or call in your order. The nice people in the General Store next door will let you eat your sushi there, if you ask politely."
---
Kyoto Japanese Restaurant.
4060 Maple Rd.
(at Bowmart Pkwy., just west of N. Bailey Ave.),
North Bailey (Town of Amherst).
836-6688.
[Bill, 9/22/13] says: Our visiting daughter, son-in-law, and 2 grandchildren (not counting the nearly-5-month-old who hasn't yet developed a taste for Japanese food :-) wanted to have lunch on Sunday at Shogun, but they don't open till 3:00 P.M., so we decided to try Kyoto for their hibachi menu. They were empty when we arrived at about noon, but more patrons had arrived by the time we left. The hibachi meal is similar to that at Shogun: miso soup with one or two mushroom slivers; iceberg lettuce with a mysterious, ginger(?) dressing (which, to me, tastes like old-fashioned Russian dressing); a two-shrimp "appetizer"; veggies; a protein; and a starch—the latter 4 items being cooked on the hibachi flattop at your table, by a chef who puts on a show. We had filet mignon, shrimp, chicken, and lobster tail. The show was better here than at Shogun, including some audience-participation; the food was comparable (though MER thinks that Shogun is a bit better). Kyoto offers lobster tail; Shogun doesn't. At Kyoto, you have a choice of fried rice or noodles (we all chose the noodles, which were very good); at Shogun, the default is steamed rice, with fried rice as an extra-cost option. Kyoto has a kid's menu: pretty much the same items as the adult menu, but with prices that are about half of the adult prices, with no apparent difference in portion size. With drinks and tax, our meals (4 adults, 2 kids) averaged just under $25 per person (the adult meals averaged a bit under $32 per person; the kids' meals averaged a bit under $11 per child). An 18% tip on the total-plus-tax was automatically added on, because there were more than 4 of us.

[RoJM, 2/10] said: "Sushi is a wonderful food. It is my favorite food. Next to sausages, but that's another story. I went to Kyoto Restaurant the day after Valentine's for a nice evening. When we walked in, we decided to get the hibachi. I ordered a 'Spider Roll' as an app. It was a tempura, soft-shell-crab roll with avocado. Delicious. I have had a lot of sushi, and I have eaten at a lot of sushi joints in Buffalo (and I must say Buffalo does represent well in the sushi category), and Kyoto is one of the best. For hibachi, I ordered filet and shrimp, and my girlfriend ordered chicken and steak. Out hibachi chef was a little un-motivated, and my eyes kept gazing at other chefs around us. Uninspiring, hibachi chef aside, the meal was outstanding, the server was great, and I will eat here again and again. Man, I want sushi."

[RMe, 1/09] said: "We went last night and had very good sushi, sashimi, and accompaniments. I asked for Hamachi Kama, yellowtail jaw, which was not on the menu, and they made it for me as an appetizer. I have been to sushi places all over the world, more than 20 times to the finest in Tokyo, and the sashimi last night at Kyoto was definitley above average. I would not hesitate to recommend two stars. Well prepared and very fresh. Equal to my last at Kuni's. Consistency is what makes great restaurants. I hope they are just as good the next time."

[USL, 10/08] said: "My father and I had lunch at Kyoto Japanese Restaurant in Amherst today. We were both quite pleased. He had the shrimp teriyaki lunch, which was a generous serving of large shrimp, cooked very well, with vegetables and a bowl of rice. I had the beef negimaki lunch box, which was a small, perfectly cooked steak (crispy on the outside, tender and mildly pink on the inside) with a tasty sauce, California roll, little fried fish dumplings, salad, and rice. Both came with miso soup to start, which was mild and not too salty. We sat in a normal booth, rather than at the sushi bar or a cooking table. It was quite quiet. We'll probably go back some time, for lunch, as their lunch specials are fairly reasonably priced."

[KE, 7/08] said: "Despite the bad reviews, Hanako wanted to try the place out for a taste of home for lunch on Sunday (July 6). As for bad sushi, since we don't eat meat or fish, we weren't worried. (She says you can't expect good sashimi this far from the ocean anyway.) The interior is spacious and not too tacky; lots of wood paneling. There is a seating area away from the central hibachi/sushi-bar area. While it isn't exactly immune to the noise of the hibachi parties, it is a bit more intimate. Our smiling and attentive waitress guessed from our orders that we were vegetarians, which we confirmed, making it clear we didn't eat fish, either. Hanako ordered a vegetable udon (not on the menu, which only has shrimp and chicken udon), and I had the vegetable maki roll combo. We ordered age tofu for an appetizer. The miso soup (complimentary with our orders) was good and not too salty (a frequent complaint of mine). When the age tofu arrived, it had some kind of white flakes on it, which Hanako said was probably Bonito (fish) flakes. So we asked the waitress, who picked some of the flakes up and sniffed it, not knowing what it was. She then went to ask what it was, while Hanako said she knew already what it was (sniffing it herself) and saying that she recognized it as Bonito from home. The waitress returned saying it wasn't fish (clearly false; what if we had been allergic?), but we said we knew what it was and asked to send it back for an order without the flakes, anyway, at which she happily and politely complied. The age tofu coating was light but not bread-crumby as one would expect with tempura. It had a noticeable oil taste and smell, but it was very soft inside, as it should be. The maki was tasty enough, but weren't really rolled exactly right. The nori kept separating, but at least the rice was well done, so the rolls didn't fall apart when you dipped them, notwithstanding the separating nori. The udon was well prepared and not overly salty, although there was a bit too much sauce for my taste. The vegetables were slightly overcooked, but not so much that they were limp or too soft. We would probably go back again for dinner with a party that wanted the hibachi and try that (they do have vegetable hibachi). (I would not add this restaurant to the vegetarian section.)"

[MDy, 5/08] said: "We lunched at Kyoto on Memorial Day with a group of 5 people. Apparently, Memorial Day is not a big day for teppanyaki dining (there were only about 15 people eating). But they do accept reservations. This is your standard, hibachi-style restaurant, but also has the option of a regular dining menu and seating or sushi bar seating. The staff members were friendly, and the service was prompt. They offer a selection of Japanese appetizers and entrees, including bento boxes for around $13. We tried the fried calamari for $6, which was prepared in strips instead of rings, but was cooked well (not rubbery) and was a good-sized appetizer portion for two people. We also had the lunch special: two sushi-roll combo for $7 with a tuna and salmon roll (6 pieces each), a great price for decent sushi. It wasn't the best fish in town, but certainly safe and edible, and for the price and quantity, a good bargain. Others at our table ordered the shrimp tempura and said it was good. There were about 5 different protein options for the lunch hibachi—shrimp, chicken, steak, salmon, etc., all for under $15, and came with mushroom soup, salad with ginger dressing, fried rice, and vegetables. The chef was friendly and competent (and wasn't named Jose). The "show" was the standard gig with all of the hibachi tricks. The shrimp and steak were cooked well and were not overcooked, as is so often the case with these types of restaurants. Obviously, the meat portions were smaller, since it was lunch (I only got 6 shrimp with my meal), but it was a decent amount of food, and I definitely did not leave hungry. The only negative to report is what can only be described as "floater" staff members who sort of lurked right next to our table, waiting to swoop up our empty dishes. I can appreciate the level of service they are going for, but it got to be a bit creepy. Overall, a better dining experience than Shogun and a much more convenient location." [Editor's note: Convenient for whom? I live much closer to Shogun than to Kyoto :-) To which [MDy] replies as follows:] Good note on the convenience factor. In my head, I think it was a combination of proximity and not getting killed trying to get in and out of the parking lot. As a side note, we've been living in Buffalo now for 2 years...your website was one of the first we found and regularly check it before venturing out to new places (especially since most restaurants here don't have websites). So thanks for your dedication! [You're welcome; and thanks for the kind words!]

[THT, 5/08] said: "I went to Kyoto on the grand opening day. [Editor's note: Never a good idea!] First look at this restaurant was good. The place is very bright and well organized. We had a group of 9, so we waited a while before we were seated. Everything seems fine. My girlfriend and I ordered omekase (Chief's Special Selection). We asked the waitress how much it was, but she didn't know the price. As a result, she had to ask the manager for the pricing. After about 20 to 30 minutes, the waitress came back and said that the minimum price was $30. Hoping that the food will be good, we requested for a $100 omekase for 2 people. While ordering food, the waitress was very impatient with my friend who couldn't decide on what he wanted to eat. She raised her voice when taking his order. When our omekase arrived, I was shocked. The sashimi was horrible, as if it had been left in the open for weeks. The portion was very small. There were only 4-5 different types of fish. We were very disappointed at the food. Our friend at the other table ordered Love Boat. The number of sushi was not evenly distributed (usually the sushi are an even number and sashimi are an odd number), making it hard for our friends to share between 2 people. Not only that, we found bones in our salmon sashimi (not 1 bone, but many bones). After the meal, those who ate sashimi had a serious stomachache. (I personally went to the bathroom for 4 times after the meal.) Overall Rating: Food decoration: 2/10 for omekase, 7/10 for Love Boat (the boat looked really nice), 5/10 for rolls. Food taste: 0/10 for omekase, 2/10 for Love Boat, 5/10 for rolls. Restaurant environment: 8/10. Summary: We will not return to this horrible restaurant. With the amount of money I am paying, I would rather cross the border and visit Taki in Canada. This should be the number one restaurant to be blacklisted in Buffalo. Go to Wasabi, as it is still the best Japanese restaurant in Buffalo."

[SCS, 5/08] informs me that Kyoto offers Shogun-like hibachi grills, regular dining, and a sushi bar. He had the sushi, liked it, and intends to return.

[HPK, 5/08] offers a "sort of" review: "In my never ending quest to eat at every Asian restaurant in WNY, I decided to take my family to Koyto. To answer the question you posted [see Editor's Note, below], this is a Japanese steak house, therefore the "surf and turf". I say "sort-of", as we did not stay. They do not have their liquor license yet, but even more strange, all they had was water. Not even soda. We decided not to stay. The inside looked nice. The outside though was disturbing. There were weeds a good foot high all around the building. I know that has nothing to do with the food; it just is weird not to have it taken care of. It gives a potential diner an uneasy feeling. All that being said, one day I will try the food."

[XW, 5/08] said: "I went there with 7 of my friends to celebrate my birthday. My friend and I had the filet mignon and lobster tail ($28.00), and the total came out to be $202.46. We left the restaurant hungry and got some food from Wendy's. We spoke to the manager about the amount of food they serve, and he said there is nothing he can do, and gave us a whole bunch of $5-dollars-off coupons for the next visit. Very dissapointed. Students beware!!! Graduation is coming up soon; don't take your parents there."
[Editor's note: I discussed this review with one of my colleagues, and we were puzzled about two things: First, why would anyone order surf and turf in a Japanese restaurant? Second, why would a Japanese restaurant serve surf and turf?]
---
Home | Intro | What's

| Contributors | Ratings Key | Catering | Cuisines | Locations | Outdoors | Waterfront |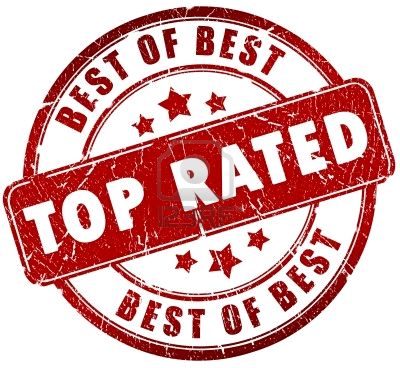 | Send a Review
---
Copyright © 1988—2015 by William J. Rapaport (rapaport@buffalo.edu)
http://www.cse.buffalo.edu/restaurant.guide/listk.html-20150813