Home | Intro | What's

| Contributors | Ratings Key | Catering | Cuisines | Locations | Outdoors | Waterfront |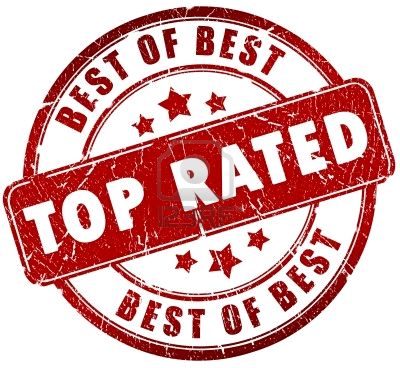 | Send a Review
---
Alphabetical Listing of Restaurants: F
Last Update: Wednesday, 2 September 2015
Note:

or

material is highlighted
---
Index:
5 Guys (Amherst/"Greater" Williamsville & Cheektowaga/Walden Galleria)
5 Points Bakery and Toast Cafe (Buffalo/West Side)
435 Deli & Cafe (West Amherst)
Fables Cafe (Downtown Buffalo)
Falafel Bar (Amherst/Eggertsville)
Falletta's (Clarence/East Amherst)
Family Tree (Amherst/Eggertsville)
Famous Dave's Barbeque (Cheektowaga/near Walden Galleria)
The Famous Dukes Bar & Grill (Town of Newstead)
Farmer's and Artisans (Amherst/Snyder)
Faso's Restaurant (Buffalo/Black Rock)
Fat Bob's Smokehouse (Buffalo/Allentown)
Ferro's Famous New York Pizza (West Seneca/Ebenezer)
Fieldstone Country Inn (Niagara County/Lockport)
Il Fiorentino Ristorante (Town of Orchard Park)
Firehouse Subs (Clarence/Harris Hill-Transit Rd.)
Fireside Inn (East Concord)
Five Guys (Amherst/"Greater" Williamsville & Cheektowaga/Walden Galleria)
Five Points Bakery and Toast Cafe (Buffalo/West Side)


La Fleur (Chautauqua County/Chautauqua-Mayville)


Flying Turtles Bar & Grill (Tonawanda/Elmwood North)
[

] Forte (Chautauqua County/Downtown Jamestown) Fortuna's Restaurant (Niagara County/Niagara Falls, NY)
Founding Fathers Pub (Downtown Buffalo)
Foundry Lounge (Buffalo/North Buffalo)
Four Corners Cafe (Eden)
Francesca's Ristorate Italiano (South Buffalo)
Franco's Pizza (Niagara County/North Tonawanda)
Frank's Grille (East Lancaster)
Frank's Sunny Italy (North Buffalo)
French Pub (South Cheektowaga)
Fresco Pizza & Wings (Chautauqua County/Jamestown)
(T.G.I.) Friday's.
(Amherst/"Greater" Williamsville-Transit Rd. & North Bailey-Boulevard Mall,
& Cheektowaga/near Walden Galleria)
Friendly's (Lancaster/Transit Corners)
Frontier Catering (West Seneca/Ebenezer)
Frosty's Ice Cream (Lancaster)
Fuji Grill (Amherst/"Greater" Williamsville & Hamburg/Big Tree)
[

] Fuji Sushi & Steak House (Chautauqua County/Lakewood)

---
Key:
All phone numbers are in area code 716, unless otherwise indicated.
All locations are in Erie County, unless otherwise indicated.
---
435 Deli & Cafe.
435 Creekside Dr.
(in the Audubon Business Park, between John Glenn Dr. & Pineview Dr., west of Sweet Home Rd. & south of N. French Rd.),
West Amherst (Town of Amherst).
264-4474.
[ScW, 1/24/13] says: "Went in to this deli on 1/21/13 in the Audubon Business Park to get a bite to eat. They just opened. I had the turkey Rachel (turkey, swiss, & cold slaw); it was great. They have a sandwich-&-sub menu for now (as the owner/head chef told me). they also do breakfast. I was told that the sandwiches use real egg, not liquid egg. they are open right now from 6 A.M.–7 P.M., Mon.–Sat., but was told they will be open later soon."
---
Fables Cafe.
1 Lafayette Sq.
(in the Central Public Library,
on Ellicott St.,
east of Washington St.
& west of Oak St.,
south of William St.
& north of Clinton St.),
Downtown Buffalo.
858-7127.
[4/8/15] Now under new management: Same owner as Falafel Bar.

Reviews under the previous management, same owner as The Waterline Cafe:

[LT, 8/07] said: "Positive Review. Fables Cafe was not difficult to find in the Downtown Public Library in the middle of the lunch hour, even on a Monday. Follow your nose, and you will find it. The smells alone convinced my husband and me to stay for lunch. The decor was clean, modern, but not frilly in the least. Comfortable, I would say, in that downtown officy sorta way. The line was long, most of the tables were full, but since we were not in a hurry, we didn't scramble for a table. The line moved quickly enough, but we did have time to consider our options at the drink cabinet. Luckily, there was also a menu board there, too, since I wasn't able to read the menu sign from the counter. Maybe I need glasses? Turn over was fast, and we found a table before our order was out. On the opposite side of the counter, however, the drink selection was different. Even though I had already paid, I asked an employee if I could swap out my iced tea for a different flavour. I would recommend looking at both drink coolers before deciding on beverage, just in case. The menu is limited but, from appearances of what other customers ordered and what we saw coming out from behind the counter, looked very good. I decided on the Quattro Fromage, a yummy, melty, gooey, vegetarian sandwich with an unknown combination of cheeses and fresh tomato slices on crisply fried (I assume, with a panini pressed), slightly garlicky bread. My reaction, on first bite, was to say "Oh my God, this is a great grilled cheese!" The side salad it came with was good, but simple—merely a blend of lettuces with some carrot and radish with a sweet balsamic vinaigrette. The "Skrumption" as described on the website might change daily, I am not sure, but today it was a wee wedge of brownie. Just enough to have a sweet ending to the meal. My husband, not a vegetarian like me, had, as they say on the website, a "mystery" (a.k.a. daily special?), which was, in this case, a "Brooklyn" Roast Beef Sandwich. He said the oil and vinegar combination was nice with the slightly spicy mayo, perhaps with a bit of horseradish in it, and the beef itself was tender. It came with cheese, lettuce, and tomato on untoasted bread, which would have been the death of me, if I ate meat—looked like it got a little soggy nearing the end. The price for us both to have a sandwich with the side salad and wee dessert with a drink each was just under $18. Not cheap, but not overpriced at all. We would return gladly, next time perhaps on a cooler afternoon, when I felt more like trying one of the vegetarian soup options."

[LSS, 8/06] says: "I would happily eat here every day. The dream team from the Mansion on Delaware provide top-notch service and fabulous food on the main level of the recently renovated central library. The soups are the best I've ever had. Check out the daily specials on the web site. I can't say enough about the wonderful people at Fables. They also do catering."
---
Falafel Bar.
3047 Sheridan Dr.
(in Northtown Plaza, east of Niagara Falls Blvd.),
Eggertsville (Town of Amherst).
831-3982.

Same management as Fables Cafe and the former The Greek.

Middle Eastern.

[3/10] Listed as one of 41 "Restaurants We Love" by Buffalo Spree magazine.

Recently reopened in the former site of O Restaurant and Hucklebuckets.

Reviews for its former location near Millersport Hwy.:

[RMT, 2/12] says: "For what it's worth, our experience over the last year mirrors the sad, negative review on your site. Falafel Bar used to be a regular 'go to' place of ours until about a year ago. The final straw was last June, when, after 3 previous 'eh' visits, it was an absolute trainwreck. We haven't been back since. We both ordered the fish special, but there was only 1 piece of fish left, so my wife ordered something else; no big deal. The special came with a choice of soup or salad; I asked for the salad, but it never came. I ordered my dinner with brown rice; they brought out white. The waitress was lost at this point and didn't know just what to do. I suggested that she bring out a side of brown rice. By this point, the waitress sensed our displeasure. Her response was to never return to our table again. A check back? A refill? Forget it. Meanwhile, listening around the room made it clear that things were going poorly. Other tables were grousing, apologies were being issued. The owner arrived and was giving the waitstaff the third degree back behind the waitress station (which isn't all that far away). We could also hear him yelling at the cook. The cooked yelled right back, however, and dropped a couple of choice vulgarities. When we were ready to go, our check was dropped off without a word. I stopped the waitress and explained that my salad never arrived and that I would like it in a to-go container. Moments later, she brought out an empty container. Again, I explained that my salad never came and that she should put it in the container. Lastly, our check was wrong. We got it straightened out, paid our bill, and left. The saddest part is that for years Falafel Bar was our favorite place, bar none. Everything was always wonderful. Alas, that's just not true anymore, and we still miss the way it once was."

[FCa, 12/11] reported: "Falafel bar will be relocating to the NorthTown Plaza in March 2012. They will close the Sheridan location 12/31, as I was told by one of the staff over the phone. I tell everybody including and especially out-of-town visitors to use your site. Keep on truckin'!"

[CNo, 11/11] said: "It is with extreme sorrow that I write this review. I have been a long-time customer and fan of the Falafel Bar—first on Elmwood, then during its brief stay near the Main Street campus of the university—and at the Sheridan Drive location. The owner has always been interested, supportive, and someone who has gone out of his way to please customers—often making dishes from his brunch menu after the typical brunch hours. Over the past several months, we have had at least three very bad experiences. All occurred when the owner was not on site. First, ordering the Montauk Salad and being told, when I received essentially half a can of chickpeas and an equal portion of corn on a plate with no cheese, no greens, and no dressing, that the cook was new and they would ask him to remake the salad. It had been so far off that I seriously doubted that the individual was following the directions for the salad or that he could make it correctly. It came out—some chickpeas removed, some corn removed—and added greens and the bleu cheese but clearly not a remake and not as it should have been. This time, we asked for carry-out. I live two minutes from the location and have never had difficulties before in getting food home, piping hot, even in the dead of winter. The order was ice cold when we opened it at home. It was so off that I returned immediately and asked for a refund. This was not to be. Staff stated that it was my fault that the meat was cold. After all, they grill the meat before putting in the sandwich. It is not possible for a heated car to become refrigerator temperature in two minutes. Things degenerated with staff calling the owner—and presenting only their view. The owner refused a refund, stating I would have to take off work the following day and come when he was there for a refund. This review is not about the lack of a refund but rather about the extremely variable (poor) quality of food when the owner is not present. Generally, food is consistent if he is there. Experience of late is that food is not consistent or of good quality."

[Bill, 1/12] says: The Falafel management wrote to me to dispute [CNo]'s review, claiming that it was part of "a smear campaign" and "blatantly untrue" and that they had called the police when the incident occurred. (Come to think of it, if it were "untrue", why would they have called the police? In response, [CNo] informs me that the police were not called by the management but by [CNo]!) Because the management's reply involved some impolitic, if not libelous, name-calling, whereas [CNo]'s review seems to merely state facts as [CNo] sees them, I've removed management's reply. I suppose I need to have a policy about these things. In one previous case of a restaurant whose management disputed a review and demanded its retraction, I kept the review and printed the management's response, which is what I originally did in this case. (That restaurant has since gone out of business.) In another case, I got an angry phone call from a restaurant owner about a negative review, demanding its retraction, but they refused to be quoted in print. (They, too, are now out of business. Do I detect a pattern here?) In a happier case, the owner of a restaurant receiving a negative review requested that I print an apology from them, and they offered to contact the reviewer to make amends. It seems to me that restaurants, and businesses in general, shouldn't be as defensive as Falafel's management. Isn't the customer always right (even if they're wrong)?

[JSB, 12/09] said: "My husband and I went the Amherst location of Falafel Bar last night [12/2/09]. I had a Restaurant.com coupon and have always wanted to try it (as I love Mediterranean food). I can say that, overall, I was disappointed. The food was not bad, but it was not the best I have had, either. We ordered two appetizers: Meza's Revenge (grape leaves, falafal, and hummus) and an order of the Fried Eggplant (which is served over tomatoes and feta). The Fried Eggplant was decent, but the tomatoes that were served with it had a very odd, almost inedible flavor (I chose not to eat any more of the tomatoes). I also agree with prior reviews that their hummus is nothing to write home about, while the falafal is quite flavorful (if you like garlic). For entrees, I ordered the Mixed Grill Platter (gyro, beef, and chicken) with just salad (no potato or rice), and my husband ordered the beef skewers. All of the meat (except for the gyro) was overcooked and somewhat dry, yet flavorful. Again, the tomatoes had a very distinct (almost spoiled) taste. We had heard a customer at the table next to us mention to the waitress that their tomatoes also tasted 'off'. No one working in the restaurant seemed concerned. We ordered 2 pieces of baklava to go, and I have to say that that was the highlight of my night! Their baklava is literally the best I have had. I can't say that their baklava will get me to return, though, as I am a frequent customer of Rachel's Cafe on Main St. in Williamsville. While their baklava doesn't hold a candle to Falafal Bar, the rest of Rachel's food is much more enjoyable, and the tomatoes are always fresh. Thank you Bill! Love your website; use it all the time." [Thank you!]

[AFN] said:

[7/09] "My daughter and I had lunch at the Sheridan Drive Falafel Bar today. She had a Lebaneh wrap with fried eggplant, tomato, yogurt, and Middle Eastern spices. I had chicken souvlaki. Both were delicious."

[5/08] "A friend and I had lunch at the Falafel Bar on Sheridan on Friday, 5/2. She and her husband dine there frequently, but I have not. The place was very busy and quite crowded, but we were seated quickly. Everything on the menu, a combination of Middle Eastern and Greek cuisine, sounds delicious. I had a delicious chicken souvlaki, with Greek salad and pita bread. It's also available as a wrap or as a platter, which comes with Greek potatoes, as well as the salad and pita. The serving sizes are immense. I took half of mine home to eat later. My friend had one of their luncheon specials—spanakopita with baba ganoush. She said it was excellent. Her serving size, and those of everyone around us, was also huge. For about $7.50, it would be hard to beat the quality and large portion of the food. My friend said her husband always orders the lamb souvlaki platter. I want to go there with my husband and try that next time."

[MESe, 7/08] said: "All food is outstanding; I especially like the Sabeek wrap, egg salad, and eggplant. Very generous, Buffalo-sized portions!"

[WHN, 7/08] said: "My wife and I stopped at the Sheridan Drive location for dinner last Tuesday night. Per her review below [AFN, 5/08], she and a friend had lunch there last month and enjoyed it very much. To start, we had an appetizer-sized order of falafels, with tahini and tzatziki. We thought the tahini was a bit bland, but the flavor might have been overpowered by the spices in the falafels, which were very flavorful. For the main course, I had a chicken souvlaki platter with pita bread, a Greek salad, and Greek potatoes (rice is another option). My wife had one of the evening specials—chicken shawarma platter, with the same sides as my souvlaki. Both dinners were delicious. Good service, too. About $35 with tax and tip for more food than either of us could finish. We'll be back for more."

[ECB] said:

[3/08]: "Gave the place a second chance, since the rest of the reviews were very positive. Had a hankering for grilled meat, so I got a simple Lamb Souvlaki Wrap and was quite pleased. Service was excellent."

[9/07] "Took a friend to lunch at the Falafel Bar on Sheridan. It's a small place but open, light, and well organized. Service was good, even though the waitress was unfamiliar with the menu. My guest wasn't familiar with Mediterranean cuisine, so she got the Maza's Revenge combo with falafel, hummus, and stuffed grape leaves. I ordered the Lamb Hummus. Both of us were disappointed. What I got was a pile of bland hummus covered in pea-sized bits of ground lamb and onions. Oily, underseasoned, and just generally gross. She enjoyed her falafel, but her hummus was similarly bland and covered in some tasteless, unidentifiable white sauce (watered down tzatziki?). She didn't care for the grape leaves, but that may have just been preference on her part. She ordered baklava for dessert and said it was quite good. Overall, I was very underwhelmed."

[LCo, 11/07] said: "I was happy to hear that Falafel Bar has a new location on Sheridan, but I was disappointed on a recent visit when it seemed just as cramped as the Elmwood location. It seems like the dining room has a more open design with more square footage, but I was still bumping elbows with the table behind me. I tried the Lebanese-style wrap, which is falafel, tabouli, and tomato, with tahini. The falafel was great; it was nicely crisped on the outside without being charred or undercooked on the inside. Since the tabouli is made in the Lebanese tradition, it's heavy on the parsley, and I can't recommend this dish unless you're a parsley fan. Overall I enjoyed my suburban Falafel Bar experience and will be visiting this location again. Even if I can't back my chair up without hitting another person, at least they have off-street parking. And formal menus." (See below for [LCo]'s review of the Buffalo location.)

[RRo, 10/07] said: "Six thumbs up (the whole family)! My 4.5-year-old daughter was concerned when she walked in—no outdoor seating like downtown. She ordered her grilled-cheese pita (like downtown) and was pleased when it arrived that they were able to accommodate our request for tomatoes, too :-) The French fries were a bonus for her (and us!). I thought the bean soup was average, but everything else rocked! Some awesome Israeli cauliflower appetizer had just the right zing (who would have known cauliflower could taste so amazing?!), and my tilapia was nice thanks to the preparation (not bland like that fish can sometimes be), and my wife enjoyed her shrimp dish. And although we didn't get it, the "mixed grill" on someone else's table looked huge and delicious (they said so, too). All in all, we love this place! Plenty of left-overs, and, although every table was filled at 7pm on a Sat. night, so too were our glasses, which they kept topping off while we awaited our meal. Nice decor: can dress up or go casual; it's all good at this place. Not expensive, but not cheap, either; but, hey, it is the best falafel you'll ever eat."

[SAS, 9/07] said: "Positive—We have often visited its Elmwood Ave. location, despite the parking difficulties there. The new Sheridan Dr. location has plenty of off-street parking, but we ordered take-out last week. The food was excellent. We tried their Falafel Teaser with Tzatziki, with the patties moist and flavorful. The Gyro platter was tasty and very filling, and the Israeli Wrap pleased my often selective wife. We are thrilled that they now have a closer location to us."

[JMS, 9/07] said of the Sheridan Dr. location: "The Falafel Bar very recently opened a second location on Sheridan Drive, near Millersport, in a very small, freestanding building. My husband and I were very excited to try it, since we have eaten at the restaurant on Elmwood, as well as The Greek, which was the first incarnation of the Falafel Bar. We were not disappointed. The menu is the same as the Elmwood location, as far as I can tell, and they also feature daily specials. We started with an appetizer called Maza's Revenge, which consisted of stuffed grape leaves, tzaziki, hummus with tahini, and falafel balls. It was served with pita bread and was truly very fresh and delicious. My husband had a cup of the soup of the day, which was beans, spinach, and escarole. I tried some, and that, too, was very good. For our main courses, we both ordered specials from the board. My husband had grouper with a sort of Morrocan stew topping consisting of tomatoes, onions, and spices, served over rice. It was presented in a cool-looking bowl, and he enjoyed it very much. I had a chicken schwarma wrap sandwich. It was chunks of chicken that had been rubbed with spices (I detected cinnamon, curry, cloves, garlic...) and grilled. It was served wrapped in a pita with lettuce, tomato, onion, and hummus. It was very filling and again very fresh. We were full, but we couldn't pass up dessert. We shared a wonderful and very unique dessert called a Halvah parfait. Halvah is usually a sweet sort of dense bar made from ground sesame seeds, but this parfait is more like a frozen halvah ice cream, which is just so delicious. It is served on a pool of creme anglaise and is not to be missed. The service was very good, with the waitress asking if we had any questions and explaining the specials. It should be noted that it is a very small restaurant and does get quite crowded. The service seemed to suffer a little as the restaurant became full, but we had such a good meal we really didn't mind."
---
Falletta's Restaurant.
8255 Clarence Center Rd.
(east of Transit Rd., just east of Gott Creek Trail),
East Amherst (Town of Clarence).
741-7406.
Italian: pastas, chicken, veal, haddock, shrimp, various specials (e.g., salmon, swordfish, veal chops).

[WPC, 1/2/13] suggests (in response to a query about restaurants with private-dining facilities): "Falletta's has a couple of private dining rooms. I've been to two separate dinners there, with 15–30 people. Great food, and the owner, Mike, is very accommodating."

[GOw, 10/10] said: "We decided to take advantage of the 2010 restaurant-week promotion. I have not been to this restaurant since it was Lyon's tea room in the early '70s. We made reservations—good thing: place was pretty busy. It appeared that the owner may not have anticipated how busy he'd be on a Tuesday night. We were seated immediately, leaving a few others envious of our prep-work. The owner (assumed) seated us and asked us to be patient. We were, and we needed to be at first, but then things started moving without any problems. We had a fine meal. My wife had her usual—eggplant parm—and I had baked haddock. The deal was soup or salad, a choice of 5 entrées, and dessert. The Pasta Fazool or Pasta e Fagioli was very good and hearty. Piping hot, too. Salad was fine, with dressing coming in a big bottle that goes from table to table. Bread/rolls were good. The eggplant was good; not smothered in cheese. Baked haddock was very good—moist and flaky. We took desserts home—chocolate cake and a pear tart. The tart was absolutely wonderful. One suggestion would be to have a few choices of bottles of wine for $20.10."

[WHN, 12/07] said: "The weekend before Christmas, we went to Falletta's with another couple. As we approached the front door, an obviously drunken Santa Claus, smoking a cigarette outside, practically slammed the door in our faces as he went back in. We don't know if he worked for the restaurant or was at a private party, but in either case, "Santa" needs to take an etiquette course. Once seated, there was a large, boisterous family group with a number of children noisily celebrating the holidays at a nearby table. We wondered if their kids had seen Santa smoking and drinking. The food (a fish dish, two steaks, and veal piccata) was all right, but far inferior to the food at La Scala and Pietro's nearby. We won't be back anytime soon, if ever."

Reviews from more than 10 years ago:

[Bill, 12/00] said: The decor is more impressive than the food. (Some restaurant-critic friends of mine once wrote that they found that the quality of the food in a restaurant is frequently inversely proportional to the number of hanging plants :-) I [Bill] had an iceberg-lettuce salad, but it had a very good vinaigrette dressing (the only other choice was a poppy-seed dressing). My broiled salmon with a pineapple salsa can only be described as plain; ditto for the sides of baby carrots and mashed potatoes. However, [MER]'s veal stuffed with artichokes and three cheeses was "scrumptious".
---
Family Tree Restaurant.
4346 Bailey Ave.
(at Ruth Dr., southwest of Eggert Rd., about midway between UB North & South Campuses),
Eggertsville (Town of Amherst).
838-2233.
Greek.

Originally opened as a branch of the Towne, but now independent. Has a larger menu (e.g., more seafood, wider variety of desserts) than the Towne, but is otherwise indistinguishable. Same owners as Swiston's Beef & Keg, and Milos.

[AFN, 1/09] says: "My sister and I had lunch here today, Thursday 1/15. She had been here once before and said the chicken souvlaki was excellent. But I had my heart set on broiled fish, which was not on the menu, so I ordered a fish fry and removed the breading. Maybe that's why it wasn't very good. My sister liked her chicken souvlaki. However, we both decided the food wasn't that great, and the decor and the diners make it too much like a nursing home. We won't be going back again."

[MZ, 4/07] said: "The selection here is a little boggling in its extensiveness, but bear in mind that this is a very basic Greek joint. (Quantity doesn't necessarily mean quality.) I was there last about a year ago; hadn't had gyros in a long time, and that being in Chgo, which is why I wanted to go—and my relatives like the place. Don't bother here; the gyros are really bizarre, seem to be steamed or something, and have 'way too much garlic. You also have to ask for pita (they give you one small one when you do, about half of what's needed) and also, separately, have to ask for the spiced sour cream sauce (don't know what it's called). [Bill's note: Tzatziki?] My tastebuds were very sad. Have also on other occasions had spanikopita there, which was burned, although still good. (Presumably over-re-cooked.) On the other hand, the pastitsio was pretty good. Appears to be a nice, comfortable place for dine-alones, which, in Buffalo, is a hard-to-find restaurant (and probably worthy of its own category)."

[JJBy, 1/07] recommended them for breakfast, and added: "Had lunch there a couple of months ago and enjoyed it."

Review from more than 10 years ago:

[Bill, 10/01] said: [MER] and I ate here for the first time in a long time, looking forward to a nice, "comfortable" meal. We were sorely disappointed; as a result, I have lowered the ranking of Family Tree from 2 stars to none. My shrimp Mykonos (baked, with tomato sauce and feta) tasted of iodine. Worse, our entire meal was delayed because this item took an extra 20 minutes to prepare; had I known in advance, I would never have ordered it. I must say, however, that the mashed potatoes that accompanied it were exquisitely smooth and creamy. Unfortunately, the Greek salad that also accompanied it was bland and tasteless (iceberg lettuce, 1 slice of tomato cut in half, 1 Greek olive, and some feta). [MER]'s open chicken souvlaki was also boring and tasteless.
---
Famous Dave's. —WARNING: WEBSITE PLAYS LOUD MUSIC!
1753 Walden Ave.
(at Anderson Rd., at the foot of Galleria Dr. heading south, near Walden Galleria),
Town of Cheektowaga.
892-RIBS (892-7427).
Part of the chain.

[BL, 9/08] says: "Went there Sept 3 about dinner time and had a good meal. We love Kentucky Greg's and have eaten ribs around the country (Arthur K. Bryant's in KC is my favorite, and Corkey's in Memphis one of my spouse's), but this was very good. We went à la carte and saved about 5 dollars sharing the full slab of regular ribs (12 ribs + good-sized end portion with two smaller ribs) and ordering 4 sides. One corn bread muffin was included, which worked for us, but we know we could order another if you wished. No Texas toast, which is a favorite of ours. Maybe someday. From about ten sides, we chose mashed sweet potatoes, potato salad, coleslaw, and Wilbur baked beans. We liked the slaw and beans especially. Several variety of BBQ sauces are offered on table, though the one used for our ribs, "Rich and Sassy", with a rub was appropriate. Meat came off clean, and there was enough. Very juicy and delicious. The service was good, and the presentation excellent, with a nicely arranged rack and sides placed on a tray down the center of the table. Good way to go. Soda with refills come in large glasses. Nice ambiance. Desserts offered, but we were full but not greasy full. We went to Famous Dave's when it first opened, and it was OK, but we really liked this meal and can see going there again. Good crowd for a Wednesday evening after Labor Day."

[KK, 3/07] said: "My wife and I give this chain restaurant two thumbs down. Our appetizer, onion strings, were served soggy, loaded in oil. When our entrees arrived, the quality didn't improve. I had a two-meat combo platter, with Beef Brisket and Pork as my two meats. I ordered the mashed potatoes and green beans as my sides. The pork was OK at best; the texture of the beef brisket made it seem as though it had been marinated for hours, not smoked for hours, and the flavor was not good at all. The mashed potatoes had little flavor and may not have even been real. The green beans, although a little spicy, didn't do much for me after that. Cornbread muffin was good. The whole meal was not much more than room temperature. The only saving grace was that the half rack of St. Louis ribs I ordered à la carte were good, but not great. My wife had a beef brisket sandwich, and again the meat was the texture and flavor of a Ponderosa marinated piece of meat. The fries didn't even do anything for her, and she loves fries. Stick to the small, independent, local barbeque restaurants such as Kentucky Greg's, Fat Bob's, or One Eyed Jack's."
---
The Famous Dukes Bar & Grill.
12221 Main Rd. (at The Links at Ivy Ridge golf course, on Rt. 5, south of Akron Junction, southwest of Akron),
Town of Newstead.
542-4214.
[GOw, 7/08] says: "We finally had the chance to eat at this restaurant. We first had stopped here this past winter only to find a Friday night to be extremely busy. We just did not think it would be necessary to make a reservation at a golf-course restaurant in January...wrong! We tried again mid-week in February, only to find that they were closed. Now, with golf season in full swing, they are open regular hours. We ate here last night around 7 PM. There were maybe 4 tables occupied inside where we ate and another 6-8 tables outside on the patio. It looked as though there were 3 or 4 servers. We were seated promptly by the hostess at a nice window table overlooking the putting green. This is a very nice setting. It is so nice to see so much green. It took our server close to 10 minutes to come over and ask us if we wanted drinks. She was very pleasant, knowledgeable, and seemed very eager to serve. She told us the specials and took our drink orders. We each ordered a draft beer. The beer took another 10 minutes. I was beginning to sense a pattern. We were not in a hurry; perhaps I am impatient: It just seemed as though things were progressing a bit slowly here. My wife ordered a special of the evening, prime rib with a garlic crust. I went with a standard chicken Sabina, which, according to our server, was named after the owner's grandma. We had a choice of soup or salad, and we both chose the cream of mushroom soup. The soup was served quickly, and it was good. My wife wished there had been some larger mushroom pieces, but it was a fine soup. We were also served rolls, which were cheesy and just a touch warmed. They were fine. Our main courses came, and overall they were good. My chicken had plenty of artichokes, mushroom pieces, and tomatoes, and a nice, creamy sauce. The baked potato was huge! I mean, this spud was probably 10" long. The sherry cream sauce from the chicken tasted really good ladled on top of the potato. The prime rib was pretty good. I almost ordered it, too, but our server explained that they only had medium and above left. I like medium rare to rare, so that made my choice easier. This was a 12 oz. portion with green beans and another big potato (smaller than mine, but still big). The only real concern we had over this was the garlic crust. I love garlic; my wife likes garlic, too, but this was an extraordinarily huge amount of a garlic paste, perhaps an inch thick. It tasted like pure garlic mixed with oil and slathered on the meat; nothing crusty about this. (Need less to say, it was a truckload of garlic. I think what happened was that they could not broil it anymore to make a crust, since it was already cooked past medium.) My wife took off all but a thin covering. The meat was fine, every bit medium if not closer to well done. We finished up, waited again for our check, and I learned to have my credit card out to give to her rather than wait for her to come back and pick it up. The check was right around 40 bucks. The prime rib was $14, a pretty good value. I do recommend trying this place; the setting is beautiful. We may try the patio next time and have a burger and a beer."
---
Farmers and Artisans.
4557 Main St.
(between Fruehauf Ave. & Chateau Terr. on the north,
& between Bernhardt Dr. & Lincoln Rd. on the south,
east of Harlem Rd.),
Snyder (Town of Amherst).
633-2830.
[9/19/13] Given 3½ (out of 4) pennies by Lauren Newkirk Maynard, Buffalo News "Cheap Eats" restaurant reviewer.

[CJF, 9/19/13] says: "The French baguette was very good. Cookies very tasty. Haven't had any sandwich or other prepared food. Thanks for continuing this valuable service!"

[DaH, 7/11] said: "Regarding fresh, locally grown foods, Farmers and Artisans in Williamsville is a good spot for lunch. It's not a full restaurant. It's a market that offers homemade soups, sandwiches, etc."
---
Faso's Restaurant.
2126 Niagara St.
(north of Grace St. & Hertel Ave.,
south of Garfield St. & Ontario St.),
Black Rock (City of Buffalo).
873-4147.
Italian.

[DGe, 3/3/14] says: "We went to Faso's on Friday, 2/28/14, after seeing a review on this site (thanks again Bill). [Always glad to help!] This is a 'must stop'; it should be on tourist maps. The décor is so over the top; imagine Salvatore's, only on a Bakelite budget: statues of saints everywhere, dozens of rosaries, the entire ceiling covered in glassine, supporting hundreds of strings of lights, with ornaments hanging between them, and with more ornaments hanging off the ornaments—tackiness so naturally accumulated and haphazardly strewn that it cannot be faked or duplicated. There were four of us: my three grown sons and I. No one finished their plate; everything was served in huge portions, so plan on leftovers. The meal starts with bread knots, freshly baked and topped with butter and parmesan, followed by salads with house dressing, described by the server as 'like Italian, only mama's recipe'. I had Seafood Faso: a scampi sauce with Pernod, over angel hair with big, white, fish chunks; small, white fish chunks; tiny, white fish chunks; big shrimp; little shrimp; and scallops. When I saw the hordes of tiny shrimp, I was concerned, but it was good, not eraser shrimp; the scallops were cooked perfectly. One son had Chicken Florentine, loaded with big sautéed mushroom slices and draped in spinach: very rich, maybe too much garlic. Another had a mountain of baked ziti, pretty straightforward—ziti-cheese-sauce—which is exacty what he wanted. The last son had the chicken parmesan, cooked through, but moist inside, and seasoned with standard, Italian-blend spices, served piping hot out of the broiler. The chicken dishes came with a side of spaghetti. The server was prompt and engaging. The place was mostly full, but no waiting to sit. Two cops ate at the bar: always a good sign at a neighborhood place. (Only room for two at the bar; the rest is covered with statues and collectables.) No nouveau cuisine, no fusion, no guessing what the unusual spice was: comfort Italian in your crazy aunt's house. Their motto sums it up: 'Food so good you'll think we stole your mama!' With house wine and tip, about $20 to $25 per person."

[CSS, 4/11] said: "Two of us dined out for Sunday supper at Faso's yesterday, 4/3/11. I called ahead to ensure there were vegetarian options for my companion (I've noticed many Italian restaurants in Buffalo prepare a meat-based red sauce; always good to ask first); the hostess/server/chef happily acknowledged that there was a Sicilian sauce available as well as marinara made to order. We perused the menu and opted for the vegetable primavera, which came with fettuccini, tons of vegetables, and a homemade Alfredo-like sauce, and spinach ravioli (made by Gondola, right down the street) with the aforementioned marinara sauce. The sauce on this dish was incredible. It was spicy, flavorful, with huge hunks of tomatoes, onions, and fresh herbs. Extremely fresh and, on top of the perfectly cooked ravioli, it was out of this world. The vegetable primavera was also delicious and came as a generous portion. With our entrees came two fresh house salads with a tasty homemade vinaigrette and homemade garlic knots. Although it's a little dirtier than I would prefer (wine glasses were cloudy, very dusty, odd smell), the food was awesome. For two entrees, salads, garlic knots, 1/2 carafe of wine and tip, the total bill was $51. We will be returning."

[AFN] said:

[10/09] "Thursday afternoon [10/8/09], I met friends from my former school for dinner at Faso's. The chicken parmesan was excellent, and, unlike my previous visit a year ago, the sauce on the side of pasta was delicious."

[9/08] "I met a few friends for an early dinner at Faso's. My eggplant parmesan was good, but the accompanying pasta was inedible. The red sauce was awful, with a strange taste unlike any sauce I've had at Faso's previously, or anywhere else for that matter. However, my friends ate theirs and didn't comment on the taste."

[6/08] "Went to Faso's with friends for an early dinner on Tuesday afternoon. The chicken parmigiano was excellent and a real bargain."

[12/05] "I've been here a number of times with colleagues from school. We usually call ahead to tell them we're coming, because we need to dine earlier than the normal dinner time, then hurry back for some after-school event. They are very accommodating. The friendly waitress that we seem to have every time always tells us (in a friendly way) that no two people in our group can order the same thing—that we must each order something different and share. Their eggplant parmesan is out of this world, as are the chicken and veal marsala. Other southern Italian dishes are also very good. The restaurant has festive Christmas decorations up year 'round—a bit odd—but the food will make you forget the decor."

[LCo, 7/07] said: "On a recent visit to Faso's, I had the spinach sauté, which was tomatoes, mushrooms, and spinach sautéed with garlic and oil. The menu says it's over ziti, and I'm no pasta expert, but I'm pretty sure it was actually over penne. Overall, the dish had a good flavor and was a nice, light pasta dish for warmer weather. Instead of the more traditional bread and butter service at the table, we were given knots covered in garlic oil and Romano cheese. I was with a party of 11, and, though we did have to wait quite a while for the food, my dish was still served piping hot. There were a couple of minor errors with the orders at our table, but the waitress was very nice and promptly corrected everything."

Review from more than 10 years ago:

[MD, 4/98] said: "Faso's offers especially fine cooking that claims "The food is so good, you'll think we stole your mama"."
---
Fat Bob's Smokehouse.
41 Virginia Place
(north of Virginia St. & south of Allen St.;
& west of Franklin St. & east of Delaware Ave.),
Allentown (City of Buffalo).
887-2971.
[3/10] Listed as one of 41 "Restaurants We Love" by Buffalo Spree magazine.

[JJa, 9/11/14] says: "I wondered if Fat Bob's had taken a hit with the opening of Dinosaur Bar-B-Que, but the place was jumping on a recent Wednesday evening. I was joined by a friend, who ordered a side salad and the Memphis Mac Plate, an interesting combo of mac 'n' cheese topped with BBQ pulled pork and cole slaw; I would definitely go for it on my next visit. I tried a cup of gumbo with rice and the Fried Cornmeal Catfish sandwich, with cole slaw for my side. Gumbo had good spice and heat, and came with a square of cornbread, a nice bonus. The catfish sandwich was terrific: crunchy outside and moist, flakey fish inside, with lettuce and tomato, and a dilled tartar sauce. Cole slaw was cold and crunchy, with just the right amount of dressing. This was one of the best fish sandwiches I've ever had. I shared my dining delight with our server, and she suggested adding a slice of cheese next time, to gild the lily. Always good to have options, but it was fine just the way it was served. We each had a drink from the bar, so, with tax, it was just under $20 each. Looks like Fat Bob's is still smoking, even with a dinosaur breathing down its neck."

[JoM, 4/8/14] said: "I stopped into Fat Bob's this past week with a few friends for Restaurant Week. It was a full house, but we were able to be seated immediately without a reservation. We were impressed with the offerings for the Restaurant Week menu. We all chose a special that included 3 meats, 2 sides, and a draft beer. We were allowed to pick any of the meats from their combo platters. I chose the ribs, pulled pork, and BBQ-smoked chicken, accompanied by mac-and-cheese and hush puppies. It was a huge serving of everything, and I had plenty left over to bring home for lunch the next day. While I enjoyed my meal very much, I wasn't blown away by any of the meats. The sides were probably my favorite part. My friends were more excited about the meal than I was. They both had leftovers to bring home, as well. BBQ tends to be my favorite style of food, so I can be a harsh critic. Overall, I enjoyed my experience and would return; however, I've had better BBQ around the WNY area."

[ECB, 7/10] said: "I went here with my wife and son for dinner, and we chose to sit outside. It was a long wait for the waitress, then another long wait for our drinks to arrive, another for our food (almost an hour for three sandwiches), and then we couldn't find her to pay our bill. Admittedly, it was the day after the Taste of Buffalo, and the bartender (who ended up dealing with our bill) told us they were short-staffed. Still, if they only had one waitress, they shouldn't have opened the back patio, forcing her to run between it and the internal dining room. The food itself was pretty good. My son enjoyed his grilled cheese and fries, and the wife and I liked our southern-style, pulled-pork sandwiches. The sweet-potato fries were excellent, and even the gumbo was pretty good, if not as thick as I like it. However, between the slow service and the general uncleanliness of the place, I don't think we'll be quick to return."

[BI, 2/08] said: "My family and I ate at Fat Bob's on Saturday, February 3, 2008. This is the 2nd time we've been there in approximately 2 years. We all had the same side dish of Macaroni and Cheese, which everyone agreed was very good. For the 2nd time, we have all been very disappointed with their meat. My dad and I had the beef brisket sandwich. It was extremely chewy and not very warm. Others had the ribs, which were also on the cold side. Fat Bob's has been a disappointment now for a little while, and we will not be going back. If you want good BBQ go to BW's or Kentucky Greg's."

[APS, 10/07] said: "I ordered a Memphis pulled pork sandwich, with the sides coleslaw and sweet-potato fries. The sandwich was good, although there was too much barbecue sauce, which overpowered the sandwich. This also made the bread soggy. The coleslaw was also good, but had a bit too much sugar. The sweet-potato fries were more like fried sweet potatoes, since the fry slices were very large. The meal was above average, but the barbecue was not quite as good as Red Bones in Somerville, MA, and I prefer thinly cut sweet-potato fries, like they have at Boston Beerworks in Boston, MA."

[ALR, 11/05] said: "The ribs at Fat Bob's are extremely good. I'd venture to say that they are on par with Al-E-Oops's ribs. Comparatively, they have their own distinct flavor—a nice smoky taste with a perfectly seasoned rub. The meat was a little less tender as well—I had to pick the ribs up to eat them, whereas at Al-E-Oops I could eat them with nothing more than a fork. I had a side of fries and a side of grilled veggies, which were also very good. My wife had the half chicken, which was, in her words "pretty good, but Al's was better". I would definitely come back to Fat Bob's for ribs, as well as for their famous macaroni and cheese. Service was excellent."

Reviews from more than 10 years ago:

[SMD, 12/03] said: "All primed for some BBQ, my dining companion and I headed out in search of pulled pork. Being a Monday night, we were disappointed to learn that our original destination, Suzy-Q's Bar-B-Que Shack, wasn't open that evening. Undeterred, we ventured into the city to try Fat Bob's, which I had been to a few years ago and had enjoyed very much. What a difference a few years makes. I had the pulled pork entree with mac & cheese and coleslaw as the sides. My sides were good, but the pulled pork was mediocre at best. Served swimming in sauce, I could barely discern the pork flavor over the sauce. I guess I prefer the protocol at other BBQ places, where they let the diner determine the amount of sauce with a bottle of BBQ sauce at the table. This pulled pork was literally like a stew! My partner had the BBQ ribs with mac & cheese and sweet potato fries. He was pleased with his dinner. Overall, I would rate this an OK dining experience but not really worth a drive into the city when you can basically have a superior meal at Alley-Oops, One Eyed Jack's, or Suzy-Q's Bar-B-Que Shack."
---
Ferro's Famous New York Pizza.
• Facebook page
3521 Seneca St.
(in Seneca Ridge Plaza,
just east of where Seneca St. turns north at the intersection with Ridge Rd.,
west of Hilldale Ave.),
Ebenezer (Town of West Seneca).
677-5577.
Same management as Gino and Joe's Famous New York Pizza on the Main Floor of Main Place Mall, Downtown Buffalo.

[MWe, 2/21/14] says (unedited): "After reading the review about Ferro's pizza in west seneca, i had to write. first I never had a bad exsperince at Ferro's I work close to there & it quick & easy to get a slice. the food is of good quality [sometimes they don't have the kind of pizza i want ready] the subs are good also. i have been there since they opened 5 months ago about 8 times. the owner [Tony] has been pleasant to me [not a friend] To let you know this is the same family that owns Gino and Joe"s in the Main Place Mall. on a side note when did you start posting stuff like in the other review? Half of it was NOT a review but the felling of 1 person that has nothing to do with the review of the restaurant [food or service that day] you always have a good thing going don't screw it up."

Bill replies: Thanks for your comments. The answer to your question is: a very long time ago. We have published negative reviews almost since the beginning of the Web version of this guide (it was only a print version before the mid 1990s). And many of those negative reviews were not simply reviews of disappointing meals, but comments on poor service or customer-unfriendly management. There have been such reviews for a wide range of restaurants, including Asa Ransom House, Chester's Cajun Grill, Fanny's, Frank's Sunny Italy, Havana House, La Dolce Vita, O'Connell's, Trattoria Aroma, among many others. Some of these are excellent restaurants that merely disappointed one customer; others were restaurants that were having problems at the time of the review (as may be obvious in the case of some—but not all—of those that have since closed). For some of the negative reviews, the management contacted me, either to request the opportunity to reply (and in some cases to explain or to apologize, such as Chester's and O'Connell's)—which I have always granted—or else to demand a retraction of the review (which I have never done, though I have offered those restaurants the opportunity to reply). That said, should I change this policy? The early issues of this guide were intended to list only "good" restaurants. As it became more interactive, it began to include "disappointing" ones, too. I think that warning people of possible problems is almost as important as letting them know of good places to eat. If a restaurant with many good reviews gets one or two less-than-good reviews, readers can determine for themselves how to interpret that. If a restaurant gets many less-than-good reviews and few, if any, good ones, readers can draw their own conclusions. That's why I welcome positive reviews such as this one for Ferro's. It's also why I have a separate list of "favorite" restaurants, so that reader's can know about the really good places.

[EBe, 2/18/14] said: "Had a really really interesting experience with this place, which is located in the former Redlinski's Red Hots in West Seneca. Saturday, my stepson and I stopped there around 2:30 in the afternoon after visiting the flea market; we were both pretty hungry, having not eaten. Initially, it was OK: Decor was fine, employees friendly, prices OK. I commented to my stepson that it was not like real NY pizza, where I have visited many times, but the concept was similar. I thought that the pizza was fair, but there was something off about the cheese: I thought that it tasted stale and fake; my stepson thought that it tasted like Pizza Hut, but I had cheese, he had pepperoni. Had that been all, I may have stopped there in a pinch: average tasting food at best. I ended up with wicked food poisoning a few hours later, and, since it had been the only thing I had eaten, there was no other likely culprit. OK, it happens. I was not pleased how the situation was dealt with at all. I posted several reviews on several websites, as did my 13-year-old stepson, who is at the age where he follows in one's footsteps. I posted what happened on their Facebook; they deleted it. I posted it again; they deleted it again. They never contacted me about it, blocked me from posting, and flagged my Yelp review as spam. I had a friend who used to run a newspaper at UB try to contact them on Facebook. They accused me (to my friend) of being slanderous and creating multiple Facebook accounts because my stepson and I had posted at similar times (my Facebook account dates back to the earliest days of the service, and my stepson doesn't enjoy me being sick, so, following in my footsteps, he had reviewed them as well.) My stepson was very angry at having his review flagged as fake, considering the time he took to write it. My wife got mad at that point and called them, since I have been sick for two and a half days now, and they proceeded to argue with her! I finally got on the phone with the manager, who I believe told me that his name was Tony, and explained to him what had happened. He said that he thought that the posts were fake because they were in close proximity to one another, said I should have called, said it never happened in 30 years (which is not true, as can be seen by other hidden reviews on Yelp), and offered to make it up to me, but only after telling him of my experience, which I had detailed twice before on Facebook. He said that bad reviews can ruin a business, & people try to get free stuff. I don't think there is anything wrong with contacting a business via Facebook. This situation could have been handled with a simple Facebook apology and telling the customer they'll try to address the issue. Instead, I got accused of trying to get free stuff (as if it is worth my time to drive 25 miles each way to a pizzeria for a freebie!) and slander to boot! I see no reason why I should have to call them if there is a problem, even though they said that I had their number (which I had to look up, on their Facebook, where I posted about the problem anyway!). Dealing with the issues I presented could make future dining experiences better for everyone. None of this should be part of a restaurant experience. I've never been treated as such at any local establishment, even fast-food restaurants! I am still sitting here astounded as I write this review. All over a simple slice of what I consider below-average pizza and a legitimately voiced complaint to the restaurant. All I can say is that they don't really know how to treat a customer very well. At this time, I am unsure if I will take them up on their offer to make things right. The whole experience is almost too much for words."
---
The Fieldstone Country Inn.
5986 S. Transit Rd.
(at Robinson Rd.),
City of Lockport (Niagara County).
625-6193.
[RM, 8/12] says: "I have been there several times and am always slightly disappointed. It always seems that the food should be a bit better than it is, the salad bar should be a bit more interesting than it is; but, somehow, I don't hesitate to go back. Not sure I understand why. Food is just fair. Prices are reasonable."

[SFi, 2/08] said: "Dined there 2/22 (Friday evening, during Lent). Waiting area was full, but plenty of seating. Quoted 30-minute wait for party of 4, but it was actually closer to a 15-minute wait. We were pleasantly surprised to have a short wait on a Friday during Lent. My husband and I both chose from the dinner specials. He ate Grilled Marinated Tuna Steak, accompanied by Salt potato & coleslaw. I chose the seafood pasta special, featuring linguine, shrimp, scallops, & lobster in a white wine sauce. My entrée came with salad. Diners are offered choice of salad, coleslaw with dinners. Both entrees were delicious and most importantly warm. There is nothing worse than cold fish. My daughter chose children's steak, which was accompanied by fries and applesauce. (My 6-month-old son ate the applesauce!) Kids' meal was $6.99, and our entrees were $16.99 each. We used Entertainment card for $10 off. Plenty of leftovers from the kids' meal. Dinners include soup bar, which on Friday consisted of Chicken Noodle or New England clam chowder, along with muffins, rolls, and sliced bread. The only complaint I had was the soup bar was a little cold—so be sure to stir it well to get the warm stuff before serving yourself. Staff was very friendly. Restaurant and restrooms were clean. Note, restroom facilities consist of large handicapped restroom per gender (and no changing table)."

Reviews from more than 10 years ago:

[KMD, 11/96] says: "It's got a wonderful all-you-can-eat soup and bread bar and it features an all-you-can-eat entree (a perfect treat for hungry UB students) on several week nights. I'd love to go there tonight but I'm stuck here a mere 320 miles due west. The Fieldstone is one of our favorite WNY restaurants. If you do go to the Fieldstone, make reservations in advance."
---
Il Fiorentino Ristorante.
5100 Big Tree Rd.
(west of Abbott Rd.,
east of Erie College Dr.,
south of Ralph Wilson Stadium,
southeast of Erie Community College South Campus,
south of Windom),
Town of Orchard Park.
649-6879.
Italian.

[10/6/06] Given 3½ (out of 4) stars by Janice Okun, former Buffalo News restaurant reviewer.

[WHN] says:

[6/7/15] "Last night, we had dinner at Il Fiorentino for the first time in about a year and a half. We ordered a bottle of Barbera d'Alba, and were served crusty Italian bread. Carafes of EVOO and balsamic vinegar were on the table. To start, G had Tuscan vegetable soup, topped with Parmigiano Reggiano, and a salad of mixed baby greens, tomatoes, and tiny sweet peppers, which we shared. I had a serving of spaghetti aglio e olio with crushed red pepper. For her main course, G had pork tenderloin, grilled with herbs in EVOO. I had veal saltimbocca, with a wonderful sauce. Both mains came with assorted vegetables (mostly squash). For dessert, we shared Il Fiorentino's version of profiteroles, which uses chocolate mousse instead of ice cream: good, but not our favorite variant. With coffee, our bill before tip was about $160, including tax. I have to mention that we were the only people in the place from when we arrived until we left at about 8 P.M. Needless to say, the service was excellent, as was the food. They are rated #1 out of 46 restaurants in Orchard Park on Trip Advisor, so I have no idea why they don't have more customers."

[11/26/12] "Friday night, 11/23, we had dinner at Il Fiorentino. After being served fresh Italian bread and ordering a bottle of Pio Cesare Barbera d'Alba, G started with a mesclun salad tossed with balsamic and olive oil, which she found to be excessively salty. I had Tuscan vegetable soup, mostly beans, peas, and a few mushrooms, topped with parmagian, which was very flavorful and a good starter on a cold, rainy night. For her main course, G ordered an evening special of shrimp and pasta in a light tomato sauce, which was very good. I had a tenderloin steak, sauteed in olive oil, with salt and pepper, and accompanied by a vegetable mixture of Brussels sprouts, sweet peppers, eggplant, green beans, and diced squash. My steak was perfectly cooked to medium rare, as ordered, very tender and delicious, as were the mixed vegetables. With Italian opera playing softly in the backqround, it was an excellent meal with excellent service. (Accompanied occasionally by the sound of cartoons, which a kid at a nearby table watched throughout his meal. G's back was to their table, so couldn't see the youngster, and at one point commented on the strange song playing—a combination of opera and cartoon music. At least he didn't cry all night.) [Maybe it was a Looney Tunes cartoon sendup of opera? :-)] With the wine and coffee, our dinner was just under $140, before the tip."

[6/11] "I've been a fan of Il Fiorentino since Chef Bruni opened his original location on Kenmore Ave. some 20 years ago, but had not been to the Orchard Park one since it opened several years ago. Saturday night, June 4th, a friend and I went there for dinner. The atmosphere is self-described as 'elegant ambience', and I would agree. The dining rooms are small and the tables spaced well for private conversation. Before ordering, we each had a glass of wine, then mesclun salads with assorted greens, hard-boiled egg slices, and fresh mozzarella, dressed with balsamic vinaigrette. For main courses, I had herb-marinated quail with a peppery coating. My friend had scallops with pasta in a creamy parmesan sauce. Both were excellent. We skipped dessert, but had coffee and complimentary, ice-cold lemoncello. The service was very good—attentive but not intrusive. My only minor complaint is with the by-the-glass wine offering, which consisted of one pinot grigio, one sangiovese, and, possibly, a rose, but I didn't pay attention after the white and the red were mentioned, as I rarely drink rose. Chef Bruni should take a lesson from, among others, Trattoria Aroma's wide-ranging, by-the-glass, wine list. As an aside, the evening that we dined there, only two or three other tables were occupied. Hopefully, it's busier at other times. As far as the quality of the food, I would say it is on a par with both San Marco and Trattoria Aroma for central Italian cuisine, in a quieter, more intimate setting. Come on, Southtowns people, or for that matter Northtowns people: Support your independent, local-area restaurants. Personally, I hope to return soon."

[MiM, 12/6/12] said: "My husband and I dined at Il Fiorentino on Friday, November 30th, for the first time. The interior of this restaurant is very nice and very comfortable. We started with a bottle of wine; my husband got the vegetable soup of the day, and I had to try the squid-ink risotto. Both were fantastic! We both ordered the filet mignon for our entree; both were very large cuts, and cooked and seasoned perfectly. They were served with sauteed vegetables that were also very good. We didn't try dessert. We will be going back!"

[RDM, 10/11] said: "Last night (9/30/11), my mother, father, husband, and I had an amazing dinner at Il Fiorentino. It is a very small place (reservations recommended), which lends to its charm! The atmosphere was warm and intimate, and the host/waitress, who was the chef's wife, made us feel right at home. The food was just incredible. We shared four appetizers; all were amazing! The highlight of the Ravioli di Spinaci Alle Noci e Gorgonzola (spinach ravioli with gorgonzola cream sauce) was the light cream sauce with walnuts. The Lumache e Tortellini in Brodo (snails and tortellini in chicken broth) and the tripe in tomato sauce were both so tender that they tasted as if they were braised until they just melt in your mouth. The absolute highlight of the appetizer dishes was the Risotto Al Nero di Seppia (squid-ink risotto), which I read on the menu online and could not wait to try. My father admitted to being a bit afraid of this dish but tried it and loved it! The black color of this dish may seem off-putting to some, but, wow, it was creamy, a bit nutty, and had a slight citrussy sweetness to it. For the main course, I enjoyed the scallops in tomato cream sauce, which had a nice, light touch of heat to it. My husband loved his rack of lamb, which were served as individual chops, perfectly seasoned and grilled to medium rare. My mother loved her veal marsala, which had a cream-based marsala sauce, and we all enjoyed my father's choice, the gnocchi. It had a similar gorgonzola cream sauce as the spinach ravioli appetizer, and the gnocchi were light and delicious. It was an amazing meal, and I cannot wait to go back. On our way out, the chef popped out of the kitchen, and we were able to tell him how much we enjoyed the meal, as well chat with him about how he made that wonderful squid-ink risotto!"

[RGF, 8/09] said: "I am a UB faculty member on leave (for seven years now), and I read your guide to keep up w/ the restaurant scene for my return visits (and for nostalgic reasons: I grew up in Buffalo).… It's great. Kudos for keeping it going all these years. Now that I live in New York (and I see you are a New York native), I've learned a whole different way of eating—and I take MLA [Modern Language Association] committee members out for dinner frequently, so I know the scene here (and love it). When I return to Buffalo, I am more often than not disappointed, sadly. Thanks to your guide, I can find some new gems. On recent trips I've found the following to be up to my New York standards: Hutch's, Rue Franklin, Il Fiorentino.…Anyway, just to say I appreciate your work." [Thanks for the kind words!]

[RMDC, 2/07] said: "My husband and I recently dined at Il Fiorentino Ristorante in Orchard Park, NY. What a wonderful dining experience we had! The food was absolutely divine, the service was excellent, and the ambience intimate and charming. We were impressed by the menu (Ossobuco, Braciuola, Duck, Pheasant, Rabbit, Risotto in Squid Ink—just to name a few) and, most importantly, not overpriced. Friends who have dined there as well all reported very favorable results. The Southtowns are happy to have Il Fiorentino here!!! We can't wait to go back—it's almost as good as going to Italy! Let's give Il Fiorentino the credit it deserves—it has been in the restaurant business here in WNY since ca. 1990 and is still one of the best!"
---
Firehouse Subs.
5205 Transit Rd.
(at Greiner/Maple Rd., in Eastgate Plaza),
Harris Hill (Town of Clarence).
276-3259.
[8/12] I'm not a sub fan, but my son is, especially of Subway subs. At Subway, he always has a "Spicy Italian" sub. So, when we decided to try the new Firehouse Subs for an early dinner, what did he have? Why an "Italian", of course: Genoa salami, pepperoni, ham, melted provolone, and Italian dressing, "Fully Involved", i.e., with mayo, lettuce, tomato, onion, and a dill pickle on the side (though he opted not to have the mustard that is part of the Full Involvement). He loved it, declaring it far superior to Subway's version. I had a Chief's Salad (that's "Chief", as in "fire chief", not "Chef") with chicken: romaine, iceberg, cucumber, tomato, provolone, red onion, green peppers, and a sliced egg (which I don't recall seeing in mine, but it might have been there), and a dill pickle on the side, with two packets of Ken's balsamic vinaigrette; the chicken was processed, cold-cut-style slices. It was not very good. Service at Firehouse is nothing like Subway's, where you watch the subs being made. Here, you place your order at the counter, they take your name, and you take a seat at your table. The subs are then made for you, and a server brings them over. Donations are solicited for a Firehouse Subs Public Safety Foundation that aids firefighters and disaster relief.
---
The Fireside Inn.
12133 Vaughn St.
(Rt. 240/County Rd. 22, south of Genesee Rd.),
East Concord (Town of Concord).
592-9979.
Reviews from more than 10 years ago:

[MJH, 12/04] says: "You will need your GPS to find this place, but it's worth the trip, about 10 minutes from Kissing Bridge [ski resort]. Old farm house, turned into very nice place, with a very large fire place; room is warm, music low so you can talk. Food better than average; dinner for two under $50.00. The prime rib, very good; shrimp scampi a little too much lemon, but we will go back."
---
Walden Galleria,
Town of Cheektowaga.
683-5555.
8248 Transit Rd.
(in Lowe's Plaza,
north of Maple Rd.,
south of Klein Rd.;
south of East Amherst),
"Greater" Williamsville (Town of Amherst).
636-5500.
Review of the Amherst/Transit Rd. location:

[WHN, 9/4/14] says: "Far better than the likes of Burger King, McDonald's, Wendy's, and the like, but quite a bit more expensive. A 'little' (4-oz.) cheeseburger, 'little fries', and 'regular' drink, was nearly $11."

[RM, 8/12] said: "Let's set the stage. If one compares Five Guys to Burger King, McDonald's, or other fast-food, burger places, this is the cream of the crop. It has been years since I have eaten at In-and-Out Burger, but I would have trouble separating the two. They are certainly the #1 and 2 franchise, burger places in the country. The only reasonably priced burger that I have had better is at Bobby Flay's in Philly, but, hey, let's not go and compare a burger joint to a Bobby Flay burger joint. A few tips: A regular order of fries is more than enough for 2 people. The fries are really good—they actually taste like potatoes. In addition, the Kosher-style hot dog is really excellent: split in the middle and cooked on both sides. I wish they had sauerkraut, but it is the best hot dog I have had in WNY. No, I did not grow up here and am not a fan of burned-to-death, Ted's/Sahlen's hot dogs. Sorry."

Review of the Cheektowaga/Walden Galleria location:

[MIL, 9/30/12] says: "Good burgers, good fries. Nothing amazing, but clearly stands above the usual run of fast-food joints, as well as places like Red Robin. No better than Cheeburger Cheeburger, however, nor Fuddruckers. Tip: The regular burger consists of two, quarter-pound patties, which means you get a tall, half-pound sandwich. A healthier choice—and one you'll more easily get your mouth around—is the 'little' burger, which is a single, quarter-pound patty. Note that this is not a restaurant: You order at the counter, sit at the bare-bones tables, and pick up your order when your number is called. They also have funny, computerized soda machines with a huge range of Coke products, and ice tea, too, but not fresh brewed. Overall, decent prices, decent food, but probably not a place to run out to if you're not already in the neighborhood."

Review of both locations:

[RJS, 1/12] said: "Very limited menu of hamburgers, hot dogs, and grilled cheese, but everything is fresh. For example, while other places typically offer sliced jalapenos out of a can or jar, Five Guys serves them sliced from fresh peppers. The burgers have great flavor, so resist drowning them in the vast, fresh condiments offered."
---
Five Points Bakery and Toast Cafe.
44 Brayton St.
(south of W. Utica St.,
north of Vermont St.,
west of Richmond Ave.),
West Side (City of Buffalo).
884-8888.
[7/15] Given an average of approximately 4.0 (out of 5 "Budget Crunch" points) in Buffalo Spree.

I (Bill) can't help commenting that, many years ago, a comedian joked that if American versions of the then-current trend for French cafes with fancy-sounding names like "Croissant" became popular in France, they'd have to have funny-sounding names like "Toast". Well, it's happened!
---
La Fleur.
5031 W. Lake Rd./Rt. 394
at the Red Brick Farm,
north of Potter Rd. & south of Moore Rd.,
north of Chautauqua & south of Mayville),
Town of Chautauqua (southern Chautauqua County).
753-3512.
[WHN] says:


[8/16/15] "Saturday night, we made our annual pilgrimage to this shrine of French gastronomy. We ordered a bottle of Graves, and were presented with their usual amuses bouches of gruyere cheese puffs. These were followed by bread service, which included baguettes, Kalamata olive bread, potato bread with rosemary, and multi-grain, all baked in house. Although I was tempted by the Hudson Valley Foie Gras appetizer, we both started with salads of baby greens, radishes, tomatoes, and shallots, with a wonderful sherry vinaigrette. For her main course, G had filet mignon with Cognac and green peppercorn sauce, accompanied by potatoes au gratin and grilled asparagus. I had pan-seared halibut, topped by chanterelle and shiitake duxelle, served over truffle risotto and asparagus, with veal jus. For dessert, we shared profiteroles filled with espresso, vanilla, and chocolate ice cream, topped with chocolate sauce, with whipped cream and caramelized almonds. Including coffee, our wonderful meal was a shade over $175, including tax, but before tip. There is a five-course tasting menu offered for $75, with optional wine pairings for $39."


[7/27/14] "On Saturday night, we made our annual pilgrimage to one of our favorite restaurants, La Fleur, near the Chautauqua Institution. I ordered a bottle of 2011 Murphy-Goode Alexander Valley Claret ($49), a Bordeaux-style blend. We were presented with amuses bouches of gruyere cheese puffs, and with an assortment of breads, including roasted garlic, whole-grain baguette, and olive bread. To start, I had seared, Hudson Valley foie gras, served on toasted brioche, with rhubarb compote, almond-vanilla gelée, and toasted almonds ($21). G had a La Fleur salad of baby lettuce with shaved radish, pickled shallots, and marinated tomatoes, tossed in a sherry vinaigrette ($9). For her main course, G chose filet mignon with Cognac and green peppercorn sauce, accompanied by potatoes au gratin, roasted tomato provençale, and grilled asparagus ($38). For my main course, I had veal roulade ($38), stuffed with an herb and truffle mixture, topped by gremolata, and served over wild mushroom jus, with an assortment of vegetables, including salsify, carrots, chanterelles, oyster mushrooms, snd brussels sprouts. With coffee ($3), we shared our favorite dessert of profiteroles ($12)—three puff pastries, filled with dark chocolate, coffee, and vanilla ice creams, with whipped cream and nuts, and topped by chocolate sauce. The food was, as always, extraordinary; the service excellent; and the ambiance wonderful. We are planning to return next summer."

[7/7/13] "We returned to La Fleur on Saturday, 7/6, for what has become our annual gourmet dinner at one of WNY's finest restaurants. I selected a bottle of 2009 Cheval Noir St. Emilion ($52), as we were presented, first with amuses bouches of gruyere cheese puffs, then with our choices from an assortment of breads, including roasted garlic, baguette, and a brown bread with nuts. (Later, we were offered rosemary bread and olive bread.) To start, I had seared Hudson Valley foie gras, served on a toasted brioche, with Concord grape and Riesling gelée, pistachio powder, roasted peaches, and frisée with truffle vinaigrette ($21). G had a salad with a multi-colored variety of beets, herbed goat cheese, pistachio chutney and candied pistachios, and baby lettuce with a citrus vinaigrette ($13). For her main course, G had filet mignon with Cognac and green peppercorn sauce, accompanied by potatoes au gratin, roasted tomato provençale, and grilled asparagus ($36). Deciding to have an all-duck meal, I chose seared Hudson Valley duck breast, accompanied by an arugula salad tossed in a sherry vinaigrette with duck confit, celeriac purée, fava beans, and wild mushrooms, with a Concord grape gastrique, and roasted peach slices ($36). With coffee ($3), we shared our favorite dessert of profiteroles ($12)—three puff pastries, filled with chocolate, espresso, and vanilla ice creams, with chantilly cream, and topped by chocolate sauce. The food was extraordinary, the service excellent, and the ambiance wonderful. My only complaint about La Fleur is that it's so far from Buffalo. But it's well worth the drive, and we're already looking forward to our return visit next summer."

[8/12/12] "Saturday night, 8/11/12, G and I returned to La Fleur for dinner. We had reservations on the veranda, but, since it was 10 degrees cooler than in Buffalo, I asked if we could sit inside. They were fully booked, both inside and out, but offered blankets, which G accepted. I wore a sport coat, so didn't need one. The very French menu was as good as we remembered from last year. Now, there is also a five-course, tasting menu for $65, but there were two courses with dishes that G doesn't like, so we stayed with the regular menu. We were presented with amuses bouches of puff pastry with gruyère, which were very good. Then a choice of three breads—crusty French, sour dough, and olive. The house-baked breads were excellent, too. As starters, G had a house salad of baby lettuce from the Finger Lakes, shaved radishes, pickled shallots, and marinated tomatoes, tossed in a sherry vinaigrette, which she said was excellent; she especially liked the pickled shallots. I had seared, Hudson Valley duck foie gras on toasted brioche, with riesling-marinated grapes, riesling gelatin, and almond cream: exquisite! For her main course, G had filet mignon au poivre, with au gratin potatoes, broiled tomato, and asparagus spears. I had veal tenderloin, dusted with fennel pollen, with a 'blanqutte' of diced root and summer vegetables (potatoes, turnip, carrots, mushrooms, pearl onions, lima beans, and more that I couldn't identify), plus crunchy, toasted, garlic chips. For dessert, we shared profiteroles, as we had last year, but this version included house-made espresso, vanilla-bean, and dark-chocolate ice creams, whipped cream (real, of course), with toasted, marcona almond slices, drizzled with chocolate sauce. Finally, with our coffee, we were presented with dark chocolate truffles. The entire meal was extraordinary, very worthy of 3 Michelin stars in my book. It's a long way to go for dinner, and expensive—just under $200 with a $58 bottle of 2010 Margaux—but well worth the drive and the cost. For certain, we'll go back again next summer."

[9/11] "La Fleur is more 'pure French' than Rue Franklin, and as French as any restaurant I've been to in France, Belgium, or Quebec. I was last there about four years ago, for lunch, and decided to have dinner with a friend, on Saturday night, 9/17/11, before La Fleur closes for the season on Oct. 2nd. A few weeks ago, I had emailed a reservation request and received a confirmation from Executive Chef Jonathan Haloua, so it was a bit disconcerting when they couldn't find our reservation. Nevertheless, we were seated in a few minutes at a nice table. Had it been during the Chautauqua Institution's season, the restaurant may have been fully booked, and it could have been problematic. I would advise anyone driving an hour and a half or so from Buffalo to reconfirm, to be on the safe side. After reviewing the wine list, I ordered a bottle of Nuits St. Georges, because my friend prefers red wine. We were presented with amuse-bouches of cheesy puff pastry. Then we were offered three kinds of bread—olive, rosemary, and sourdough. We both chose olive bread, with a crispy crust and soft middle: very good. To start, my friend had a house salad of baby lettuce, marinated tomatoes, pickled shallots, and shaved radish, tossed with sherry vinaigrette. I chose Hudson Valley duck foie gras atop a toasted brioche slice, served with black cherry and Peychaud (similar to Angostura) bitters marmalade, bourbon, and maple-syrup-marinated cherries, and Manhattan (yes, it tasted like the cocktail of the same name) gelatin. This was accompanied by a slightly chocolaty, paper-thin pastry, which I think the French call feuilles. Both my friend's salad and my foie gras were excellent. For the main course, my friend had turbot 'sous vide' (slow cooked in a sealed, plastic bag, at a very low temperature), with tarragon hollandaise, crispy potatoes, asparagus, and baby tomatoes. I had 'thyme-infused', butter-poached lobster (tail and claws, with shell removed) with sauce americaine 'foam', accompanied by Parisian gnocchi and wilted spinach. We shared a taste of each other's entrees; both were wonderful. For dessert, we shared profiteroles—three cream puffs, filled with vanilla, caramel, and pistachio ice cream, topped with chocolate sauce, with whipped cream on the side: an excellent way to finish an extraordinary meal. A cheese course is also available. Other menu items included escargot in garlic butter, 'country-style' pate, roasted duck breast and duck leg confit, scallops, rack of lamb, filet mignon, and more. Excellent service as well. 3 stars out of 3 by any standard. Expensive—with a $65 bottle of wine, just under $200, including tax and gratuity—but well worth the price. I'm looking to returning when La Fleur reopens next summer."

[6/07] "Who would have thought there would be an outstanding French restaurant in Mayville, NY? There is one, at least, La Fleur. We only had lunch, but it was superb. La Fleur claims to have received a perfect "30" score from Zagat, but the link to the review no longer works, so I'll take their word for it. To start, my wife and I both had roasted red pepper soup, which was excellent. She had a salad: a pear and bleu cheese tart served over mixed greens, with smoked duck breast, tomatoes, apples, walnuts, and green beans, finished with hazelnut vinaigrette dressing. She said the combination was delicious. The pear and bleu cheese tart was too rich to finish, so I had some of it and agreed it was excellent. For my main course, I had perfectly cooked steak-frites. Apparently, the same group owns six or seven other restaurants in the area around Chautauqua Lake. La Fleur is only open in the summer; we learned that they had just re-opened for the season last week (6/22) and will close at the end of August, although they said they may be open on weekends during September, so be sure to check first."
---
Flying Turtles Bar & Grill.
1641 Military Rd.
(at School St., north of Sheridan Dr.),
Elmwood North (Town of Tonawanda).
876-2884.
[DaB, 5/10] says: "I finally decided to try Flying Turtles while returning to my hometown of Buffalo last winter; I wasn't expecting anything spectacular, but was pleasantly surprised. The atmosphere is unusual in a good way: Picture a small family restaurant from the late 80s or early 90s with a touch of sports bar thrown in. Dim lighting, ornate carpeting, a few potted plants, a pie case in the back, and a pretty decent bar, not to mention a nice little aquarium with a few basking, red-eared sliders inside. I arrived fairly late on a weekend, meaning that there was live music, which was quite good; a bit like the bands featured on late-night talk shows. There were even a few couples dancing in the dining area while other patrons stood at the bar watching the festivities. On to the food. My mushroom-and-cheese melt was well-priced, filling, and just what I would expect it to be: hot, hearty, and full of flavor. The signature 'turtle chip' fries accompanying it were well-seasoned and had a nice texture. Paired with a sizeable dish of coleslaw, it was pub food as it's meant to be. Homemade rice pudding was not available on that particular night, but the thick, creamy cheesecake was certainly nothing to complain about. Service was excellent and prompt. This place has character; a good spot to take a few friends on a late night when you're low on cash and looking for a good meal and good entertainment."

[BL, 11/09] said: "This is an establishment with a quality bar and an equally nice dining room with comfortable seating. Live music on Thursdays and weekends. The menu is varied and goes beyond standard bar food but with reasonable prices. However, for a late Saturday afternoon, while we listened to a great local band, we chose the traditional beef on weck, which turned out to be one of the best we have had. Layers of beef on a perfect kimmelweck roll. Yum ($5.95). We asked for au jus on the side. And, instead of fries, we shared an order of their unique, red, roasted and grilled potatoes and a great pineapple-flavored coleslaw ($1.50 for each side). Both were fabulous, the slaw being delicious with that pineapple hint, and the caramelized potatoes melting in your mouth. Of course, there is the beer and wine, but we had soft drinks this time. For the $21 price, tax included, this was a good meal. We will return again. Nice dining atmosphere, with good service. And great music."
---
[

] Forte.
114 E. 3rd St.
(west of Spring St.
& east of Pine St.;
next to the Reg Lenna Center for the Arts
City of Jamestown (southern Chautauqua County)
484-6063.
[7/22/14] Listed as one of "The 13 Best New York Restaurants Not in NYC" by Thrillist.com.

Bill says:

[8/5/15] First time back in almost a year, with MER and two friends. Again, a new menu, though with some old favorites. MER and the friends shared and enjoyed two appetizers: the Coco Shrimp Sushi (listed on their online menu, which differs somewhat from the current menu, as "Coco Roll")—tempura fried shrimp in a sushi roll covered with flaked coconut, served with a sweet chili sauce—and Shrimp Fritters ("battered corn+shrimp cake, corn relish, Cajun remoulade"); I had the small Classic Greens salad, with cucumber, carrot, red onions, and Parmesan cheese in a red-winevinaigrette; it was one of the best salads that I've had in a long time. For entrees, MER had the Greek Milanese (not on the online menu): pan-fried chicken cutlet, red-wine vinaigrette, greens, feta, olives, tomatoes, pepperoncini, roasted potatoes, and grilled veggies; she thought that it was the best Milanese that she's had. The portion was huge, too, so she has enough for lunch tomorrow. One guest had the Garbanzo Burger ("lemon scented chickpea patty, alfalfa sprouts, avocado, tomato, dijonaise+ciabatta roll, classic greens"), and the other had the Cashew Curry Salmon ("seared salmon+coconut cashew crumble, jasmine rice, grilled zucchini+pepper, Madras curry sauce"); both raved over their meals. Our server asked the guest who ordered the salmon how she liked it cooked, which took her a bit by surprise, but I was pleased that she was given the choice (I don't like rare salmon, and neither does she). And I had Navratan Korma ("stewed summer vegetables+potatoes, cashew coconut cream+golden raisins, turmeric scented rice+naan bread"). Both of us who had rice commented that the rice was a bit dry and clumpy, and my korma was oddly crunchy, but with an excellent flavor; the "naan" was indistinguishable from pita. Desserts included a lemon sorbet and a very good, but too large, strawberry-and-cream bread pudding with vanilla ice cream. Forte remains one of the top restaurants in Jamestown and could easily survive in Buffalo. It was a bit on the too-noisy side, but at least we could carry on a conversation. With drinks and tax, before tip, our meals averaged just under $45 per person.

[9/30/14] MER and I had dinner here for my birthday. The menu is slightly different from my last visit, over a year ago, but the food is just as good. We began with appetizer-sized portions of the Forte Greens ("baby mixed greens, julienned carrots, sunflower seeds, citrus vinaigrette"), which were very good; the sunflower seeds, in particular, gave the salads a nice crunch. MER had the Peach-Mustard Pork Chop ("12oz. grilled pork chop, peach + mustard glaze, grilled peaches, garlic mashed potatoes, green beans"), and I had the Faroe Island Salmon ("agave citrus glazed seared salmon, Asian stir fried vegetables, tumeric[sic] + lime scented rice"). Both dishes were exellent; my rice, in particular, had a lovely flavor and was much better than the usual bland rice that one gets. Desserts were a bit of a disappointment, however: We shared a peanut-butter pie, which was rather boring; it needed something to contrast with the homogeneous peanut-butter mousse—some chocolate for flavor, perhaps (in the pie, not just the drizzle on the plate), and something more than the crust for some crunch. We didn't finish it, but went around the corner to the new Sprinkle Cone ice cream stand. With tax and drinks, before tip, our meals averaged just under $43/person.

[4/25/13] [MER] and I had dinner here on a Thursday evening when we were in Jamestown. I began with the day's special soup, an absolutely delicious carrot-ginger soup. [MER] began with the Coconut Shrimp Sushi Roll appetizer, which was almost more of a light meal: about a dozen shrimp, rolled in rice (as if they were sushi—which, by the way, Forte's now serves; there was even a wasabi accompaniment), and lightly coated in coconut. It was not at all the (to my taste) horrible, deep-fried concoction that you find elsewhere; they were heavenly. For our entrees, I had the San Franciso Cioppino, and [MER] had the filet. The cioppino was excellent, one of the best I've had: white fish, shrimp, tiny clams, mussels, braised fennel, pasta, and tomatoes, in a tomato-fennel broth, with 2 slices of bread to help soak up the broth. [MER]'s filet over truffled, fried, homemade gnocchi and braised greens (but without the otherwise standard Gorgonzola butter) was less successful: The filet didn't come up to her gold standard at La Scala Ristorante (the one in East Amherst, not the one in the Jamestown area!), but she loved the gnocchi and, especially, the greens. Service by Kate was excellent. The bill came to just over $50 each, with drinks, without dessert, with tax, but before tip. Well worth it.

[7/09] Although my original 3-star rating was for the original chef and management (ca. 2005), I think it's still 3-star worthy under the current chef and management. MER, an out-of-town friend, and I had dinner here on 7/7/09. I had Mediterranean Grilled Salmon ($20): 'grilled herb marinated Norwegian salmon topped with a Kalamata olive tapenade, served with Tabbouleh salad, seasonal vegetables & basil vinaigrette dressed greens'. It was one of the best salmon dishes I've eaten; the tapenade made it extra special. MER and our friend both had an evening special: a soy-citrus marinated pork loin with mango salsa and basmati rice. They loved the salsa, though were less happy with the pork. For my 13-year-old son, we took home a Kobe beef burger ($12) with raw onion (instead of the offical menu version with a 'grilled onion round', lettuce, tomato, and chipotli aioli), a Caesar salad, and fries; he didn't like the burger very much, but thought the fries were very good. For dessert, MER, our friend, and I shared a 'chocolate stout': a very heavy, chocolate layer cake; very good. My son was less happy with his peanut-butter pie (mousse-like, though he described it as cheescake-like).

[5/07] I [Bill] had lunch here during the 2007 Lucy-Desi Days. I had a delicious Mediterranean spinach-bread wrap stuffed with hummus and falafel, with mesclun and tomatoes, accompanied by homemade fries.
---
Fortuna's Restaurant.
827 19th St.
(north of Pine Ave.),
City of Niagara Falls (Niagara County), NY.
282-2252.
Italian.

[DGe, 3/12] says: "Bill, Thank you for the service you provide the restaurants and patrons of WNY. [You're welcome!] On March 2, 2012, we decided to take a road trip to Little Italy in Niagara Falls. We went to Fortuna's: My great uncle Sam loved it, and we had not been in 20 years; should have gone sooner. There were four in the party; we had no reservations and were seated quickly in a quiet corner. The service was like Gramma's house: the water did not go empty, everyone was friendly—more than friendly; they were funny. The decor was nondescript; this place relies on service and food, not fluff. For an appetizer, we split fried gnocchi; we received enough to feed the neighborhood. It was nicely seasoned, crusty on the outside, and with a creamy center. There were two sauces: a standard red sauce and a wonderful, sour-cream-based dip that started smooth and cool, and ended hot and spicy, backward from what you would expect. We asked what was in it, and the waitress told us, 'I am sorry; I am not family, so I am not allowed to know'; she did check with the kitchen to clear an allergy question. I had homemade ravioli, bursting with ricotta, in their marinara sauce. The ravioli are as big as your hand, thick, homemade pasta and lots of cheese; five of them, plan on leftovers. The marinara sauce, I was warned, was not standard red sauce (which is available): It is wonderful but not for the weak of heart; it gets its salt from anchovies and is thickened with mild onions, hot and sweet peppers, and flakes of tuna. My bride had the tortellini Alfredo (hold the chicken—Lent). The cheese tortellini were cooked to perfection: The sauce was rich and creamy; the broccoli were perfect—overcooked broccoli can ruin a dish; here, it was icing on the cake. Our pal had the ravioli in the meat sauce; he raved about it. His date had the chicken piccata, pounded very thin, in a strong, wine, lemon, and and caper sauce; very flavorful. Every dish had a blast of concentrated flavor. If there were any criticism, it would be too much: Too much food, too much flavor, too much service; but that complaint won't come from me. Next time you have friends in town and go to the Falls, skip the chain with the guitars on the wall. Go to Little Italy, and eat at the place my Great Uncle Salvatore recommended."

[RJS] said:

[1/12] "Two consecutive nights in Niagara Falls (NY) Italian restaurants: The first night in an Italian 'eatery' (La Cascata) so bad that we didn't even take the pasta (which had been drowned and 'pomodoroed' by a sour sauce) home for next-day doctoring. The second night in Niagara Falls, we headed for what has become our pick of NF Italian restaurants—Fortuna's—smack dab in a decaying neighborhood (stray garbage cans abound) a few blocks off Pine Avenue. We have only had one bad meal at Fortuna's, on a New Year's Eve with a greatly limited menu and a staff that obviously didn't want to be there. (Tip: Don't eat out on New Year's Eve.) All our other experiences at Fortuna's have been positive—very positive. Our most recent midweek visit was no exception. Arriving without a reservation at about 8 P.M., we found a table quickly in the 1/3-filled restaurant. We ordered a glass of Cabernet and a Bloody Caesar to start us off—both good choices for the evening (our waitress did inform us that all Fortuna's soft drinks were Johnny Ryan beverages—a Niagara Falls soda pop with real sugar!). We split our standby, a huge Fortuna's chef salad—one of the best salads in Western New York—complete with a variety of olives, fontinella cheese, eggs, many vegetables, and the excellent, homemade, Italian dressing that the restaurant peddles to customers in bottles. I did manage to squeeze in a spicy Niagara Falls tradition—marinated, anchovy-stuffed, cherry peppers. (Of course, they also offer beans-and-greens!) Then we were confronted by our enormous entrees. My partner took her 'regular'—capellini with the area's best garlic-and-oil sauce (and two meatballs). As for me—well, you must know that Fortuna's offers about 14 homemade sauces—and my favorite is not for everyone—I typically rotate the various pastas (that night, I had their homemade gnocchi) with Fortuna's 'Ala' Marinara sauce (a red sauce with anchovies & tuna—it wakes up your taste buds!). After about a half hour of gorging on the delicious food before us, our plates looked more full than when they came to our table, so we took the ample remains home (no need for any home doctoring; the pastas were perfect the next two days). Through the years, Niagara Falls's Pine Avenue area has had a number of worthwhile, Italian restaurants. Currently, Fortuna's is well worth a short drive off Pine down 19th St. You will not be disappointed—unless you go on New Year's Eve!"

[6/09] "Mid-range Italian—with wonderful salads and pasta sauces (the tuna & anchovy is to die for!)."

[WHN, 11/08] said: "We were invited to Fortuna's for a family dinner party on Sunday night, 11/9. My wife and I ate there once years ago with her sister and brother-in-law, and remember the meal was quite good. Like its Pine Avenue neighbor, the Como Restaurant, Fortuna's has been around a long time—over 60 years according to their placemats. To say "the neighborhood has seen its better days" is an understatement. Our brother-in-law was almost mugged and robbed in the parking lot a couple of years ago, but the parking lot is now brightly lit, so there is less likelihood of that happening. Served family-style, the meal started with an antipasto, followed by soup, then salad. The main course was gnocchi and meatballs, which I wouldn't have chosen, but which was very good nevertheless, with an excellent red sauce. Dessert was an ice-cream cake. The only negative was way too much salad dressing on the salad."

[JKl, 6/08] said: "We visited this restaurant 6 months ago, and I never thought to write a review. It was a very quaint restaurant, with what seemed like two very different sections. The section closer to the front door was candlelit and more romantic, while the back section (where we ate) was your standard Italian restaurant. I felt very traditional eating here—lots of older Italian gentlemen and women made us stick out like sore thumbs (we're in our late 20s and early 30s, and were a good 20 years younger than everyone else dining there that day!). Service was poor, as well, and I received the distinct feeling that it was due to our age (the ol' "They're young, so they won't tip well" fallacy). We both made the mistake of ordering the pasta Alfredo with chicken, and were extremely disappointed. Very watery sauce, not very "cheesy" tasting, and bland. However, I wouldn't write them off, because, from what I saw other patrons receive, the standard spaghetti and meatballs looked delicious! I would visit again to try the more "traditional" Italian food, as I think we just made a poor choice."

[PT, 1/08] said: "Fortuna's is a classic, southern Italian, "red sauce" restaurant in the heart of what used to be Niagara Falls's "Little Italy". The decor has probably not been updated since the fifties, with pictures of Italy; red, white, and green Italian flags and banners; etc. The neighborhood has seen its better days, but dinner choices like chicken and veal parmesan, which my wife and I had, lasagna, and ravioli, which our friends had, were all very good. The menu also offers steaks and seafood. The house salad with a simple oil and vinegar dressing and accompanying breads were excellent."
---
Founding Fathers Pub.
• Facebook page
75 Edward St.
(between Delaware Ave. & Franklin St.),
Downtown Buffalo.
855-8944.
[JoM, 10/31/12] says: "This is a bar in downtown Buffalo that has historic memorabilia plastered all over the place. The owner/bartender is a trivia genius, and typically engages some of the customers with history questions. The menu consists of classic pub food, and doesn't disappoint. The full menu is available into the late hours of the night. They also offer free popcorn and nachos all day. If you're looking for a watering hole downtown for a drink and a sandwich, I recommend!"
---
Foundry Lounge.
1738 Elmwood Ave..
(in the Foundry Suites hotel,
south of Hertel Ave.,
north of Grote St. & Amherst St.),
North Buffalo (City of Buffalo).
240-9693.
Same management as Acqua Restaurant & Banquets and The Hatch Restaurant.

[WHN, 4/18/15] says: "On Friday night, we met another couple for dinner at the Foundry Lounge, in the former FWS Furniture store building, which apparently was a foundry an even longer time ago. They don't take reservations, so we arrived at around 5:30 to be sure that we could be served, but there were tables available. The menu is composed of small plates, pizzas, and sandwiches. G and I shared a Cobb salad of warm grilled chicken, greens, bleu cheese, and chopped tomatoes, with sun-dried tomato dressing. For her main course, G had sea bass served over quinoa, not blackened, as the menu calls out. One of our dinner partners did have the blackened sea bass. Both enjoyed their fish. Our other dinner companion had the Cobb salad, which was very large, as her main course. For my entree, I had marinated skirt steak, with shoestring potatoes and aioli. Our food was all very good, and the service was fine. With wine, our dinner for two was about $75, including tax, but before tip."
---
Four Corners Cafe.
8571 N. Main St. (Rt. 62)
(at E. Church St.),
Eden (Town of Eden).
992-4347.
[11/9/12] Given 4 (out of 4) pennies by Anne Neville, Buffalo News "Cheap Eats" restaurant reviewer.
---
Francesca's Ristorante Italiano.
2022 Seneca St.
(between Mineral Springs Rd. & Indian Church Rd.),
South Buffalo (City of Buffalo).
381-8600.
[7/10] Given 3½ (out of 4) stars by Janice Okun, former Buffalo News restaurant reviewer.

[WHN, 12/22/12] says: "G and I had dinner at Francesca's on Friday, 12/21/12. She had been there before (and wasn't overwhelmed), but I had not. We were served a whole loaf of warm bread, studded with Kalamata olives, with a dipping sauce, prepared at table side, of olive oil and balsamic vinegar, with Italian seasoning, roasted garlic cloves, and chopped garlic, which was very good. We ordered house mixed-greens salads, with the greens, tomatoes, etc., wrapped in a 'bowl' of slices of zucchini, with a somewhat sweet basil vinaigrette, which was excellent. For our main courses, G had chicken cacciatore and, although she said that the chicken was overcooked, described the sauce, with mushrooms, green peppers, and onions, as delicious. I had chicken Franchise (sic), served over cappellini tossed in white wine, lemon, and oil. The chicken was cooked with a very thick batter. It was tasty enough, but the coating was way too heavy for my taste. I gave G a piece to taste, which turned out to be all coating, so I cut another piece with chicken for her. The menu description was what I know as chicken francese or française, with just lemon, egg, and flour, so it wasn't what I expected. The pasta was a little dry and could have used more of the sauce. We finished with coffee, but no dessert. Service was very good. With a bottle of Chianti, and a Groupon certificate, our dinner, excluding tip, was about $55."

[CSS, 5/12] said: "Two visits with drastically different experiences. The first time I dined at Francesca's, I had an exceptional meal. They offer a prix fixe menu that, if I remember correctly, offers an appetizer to share, a soup or a salad, an entree, a desert, and an after-dinner cordial for $40 per person. On my first visit, my friend and I tried the lobster gnocchi for the app; I had a house salad (beautifully presented, lightly dressed, and very fresh) and selected the osso bucco for my entree. The osso bucco was the best I had had in a long time (my favorite being Tempo's). The pasta it was served with was perfectly cooked, the shank had the perfect texture, and the sauce was intricate and aromatic: really wonderful. Also, dinner comes with a hot loaf of olive bread with olive oil and seasonings (I had to ask the server not to pour balsamic into the oil for the bread, just a preference). At the end, I took home a slice of cake to the S.O., so I can't comment on that. A more recent visit to Francesca's yielded very different results. My friend and I opted for the same prix fixe menu, remembering what an incredible deal it was last time. Dinner started with the same great bread, and we split the lobster gnocchi, which was a little chewier and greasier than I remember. Our salads came, and neither was satisfactory. I opted for the Caesar, which came drenched in dressing, was watery, very salty (even without anchovies!). My friend had a 'caprese' salad, which was actually fresh mozzarella, tomato, and ricotta cheese. I found it too rich and, again, overdressed. The entrees were almost unacceptable. My friend's petite filet, ordered rare (bad idea in a restaurant that does not specialize in steaks, in my opinion, but he insisted), came raw. I was not surprised. The server offered to return it to be re-cooked, but we were already a little disappointed with everything and decided to forge ahead. My braised pork shanks came in an extremely odd, thick, yellow, cream sauce, almost like a hollandaise. I did not like it. The pork itself had a strong smell, as though it were not very fresh. The 'risotto' that accompanied my pork was not risotto, but appeared to be regular white rice glued together with some flavorless substance. At that time, we stopped working on the entrees and decided to attempt dessert. The creme brulee was a sweet, watery concoction that I took two bites of and pushed aside. My friend's chocolate cake was nicely presented and tasted much better. During the second visit, too much went wrong with the food that I would hesitate to return—especially in light of the pricing and the fact that it's slightly off the beaten path."

[LSu, 3/11] said: "What a gem I found on Seneca Street in South Buffalo! Francesca's is an Italian Restaurant with an extensive menu, which offers classic Italian to steaks and seafood. We were so pleased with the delicious food and extensive menu; quality service; and beautiful, warm decor—like you are in a private Tuscan villa—that we will return here again and again to sample all the menu items. Dinner started with a wonderful, warm loaf of bread stuffed with calamata olives, and a generous platter of olive oil, balsamic vinegar, fresh grated Parmesan, and roasted garlic. Appetizers included the best antipasto salad I have ever had and that was large enough to satisfy our entire party of four. The dressing, house made, was a deliciously sweet, basil vinaigrette that was so good, we had to stop ourselves from licking the plates! Our dinner party enjoyed salmon Wellington in a delicate lobster dill sauce with risotto and roasted asparagus. We also had the house special of manicotti with a creamy sauce resplendent with shrimp and scallops. A fettuccine tenderloin, filled with melt-in-your-mouth medallions of beef tenderloin was also enjoyed, as was the traditional spaghetti and meatballs. Service was exceptional, very friendly and not overbearing, and the decor in this restaurant was just lovely, with walls painted a buttery yellow, pressed-tin ceiling panels, comfortable chairs, and beautiful lighting. The layout was also unique, with lots of space so that you didn't feel crowded, and yet it was intimate and warm. There was also a cozy bar for relaxing and an excellent sound system with music that really set the mood. Wow, this is definitely our new favorite restaurant and well worth a return visit, over and over again."
---
Franco's Pizza.
817 Payne Ave.
(north of Walck Rd., across from Payne Park),
City of North Tonawanda (Niagara County).
692-8181.
[6/11] Given 3½ (out of 4) pennies by Anne Neville, Buffalo News "Cheap Eats" restaurant reviewer.
---
Frank's Grille.
5820 Broadway St. (Rt. 20)
(between Granbo Dr. & Bowen Rd.),
East Lancaster (Town of Lancaster).
681-3440.
[4/25/13] Given 4 (out of 4) pennies by Emeri Krawczyk Buffalo News "Cheap Eats" restaurant reviewer.

[1/10] Given 3½ (out of 4) pennies by Anne Neville, Buffalo News "Cheap Eats" restaurant reviewer.

[FS, 10/10/13] says: "Frank's is a wonderful place: good food, good prices, good atmosphere; I really like going there. They have a sign board out front that lists the specials for the week. I noticed that Turkey Dinner was on the menu for Wednesday, and it just sounded so good, we had to go. We were seated just after 7 P.M., and the Turkey Dinner was sold out. Bummer. I asked the waitress if it was normal to be sold out of the special by that time. She said that it wasn't unusual but that the turkey went especially fast. I didn't think 7 P.M. was too late. They were very busy, and more folks were coming in. Not being in the restaurant business, I would think you would want to plan enough of your advertised special to take care of everyone, but what do I know? It was the reason we decided to eat there that night. Being the big girls and boys that we are, we set our disappointment aside and ordered the Cajun Pork Chops. They came with a salad, wild rice, a medley of vegetables, and a sliver of pizza. We thought that they were very good. The Cajun seasoning gave the chops a pleasant little 'kick'. They have a nice beer selection, so we had Samuel Adams Octoberfest draught with our meal. They had Key Lime Pie on the dessert menu, and for that I have a weakness. We shared a (big) slice, and enjoyed it with hot coffee. I love Frank's. It is such a nice, homey atmosphere. Our waitress was a super-hard worker. It is so nice to see such a successful, non-chain restaurant in this day and age."

[BL, 8/09] said: "Frank's Grille is a tradition in the Lancaster, NY, area. My spouse says one of his uncles frequented the place when he was young, and that goes back decades now. Frank's offers consistently good-quality tavern food and is very well known for an excellent beef on weck. The fish fry is good, as are other menu items, and they have wonderful daily specials—a good cook is on board. Our favorite order is two large beef on weck at $7.29 each, an order of fries to share ($2.79), and two sodas. Soda has refills. Don't recall the price of the soft drink or beer (maybe someone can help me out), but it is reasonable, and we usually spend maybe $20–22 for the meal, including tax and tip. Frank's is a friendly place with crowded bar and simple tables; nothing fancy, but a good place to go. Great food. What can I say? It is often loaded, especially on the weekends or for lunch. I would compare it to a place like Grover's.
---
Frank's Sunny Italy.
2491 Delaware Ave.
(between Hertel Ave. & Kenmore Ave.),
North Buffalo (City of Buffalo).
876-5449.
[SGB, 7/09] says: "Date—don't remember exactly, but a few months ago. Review—Negative: We ordered eggplant parmigiana. The eggplant wasn't cooked; it was literally raw. Obviously, we couldn't eat it. When I told the waiter about it, the owner said that's how it's supposed to be and probably I didn't know how it actually tastes. Well, I do not think you have to be Italian to tell the difference between raw food and cooked food."

[CI, 9/07] said: "This restaurant used to be a staple for our out-of-town friends, who declared the bread excellent, the portions large, the service good, and the food delicious. I went there twice and agreed—at the time, it was well on its way to becoming one of my favorite restaurants. The sauce is very sweet, but the saltiness and flavor of the various dishes balances it well. However, the last four(!!!) times I have gone to Frank's, the service has been unforgivable. I returned so many times with a prayer that the once great restaurant had recovered, but I have now given up hope. My husband and I have waited forty-five minutes without bread or drinks for spaghetti with sauce, on a night when there were only three tables besides us. We began to leave, and I asked to speak with a manager. The woman at the front desk said "You can speak to me." I explained the disappointing service, and she said "You didn't have any drinks, right?" I said "No." She said "Then you don't have to pay anything." I couldn't believe it—not even an apology. I wish I could say the other times were better, but once this person even began arguing about what time she had seated me! No matter how good the food is, my friends and I are never going back again. They have lost at least a dozen people to their deplorable service, just from my experiences alone. Let me repeat this—I have been there four times, and each time I have waited about a half hour for a waitress to come take my drink order, bring bread, say hello, anything—during busy times and dead times—and each time I have walked out without being served. Never again!"

[AFN, 3/07] said: "Undoubtedly one of the worst Italian restaurants I've ever experienced."

[MZ, 2/07] said: "Bad beyond belief."

[PMR, 10/05] said: "A large group of us (14 people) ate there 08/19/2005. We called ahead since we were such a large group. They sat us at 3 tables that were of varying shapes and sizes; this made for very odd people placement, especially where the round table met up with a square table. The food portions, while abundant, were awful. The linguine with clam sauce we ordered tasted like the pasta had been cooked in dirty water. I will not be returning to Frank's Sunny Italy."

Reviews from more than 10 years ago:

Something seems to have happened between 2001 and 2005; read on....

[RJMu, 8/01] said: "Prototypical, family, Italian restaurant fare, which is to say massively portioned but meekly flavored. My veal margherita consisted of two large scaloppini layered with eggplant, ham, and the requisite cheese and tomato sauce. About half the dish was liquid, likely from improperly prepped eggplant. The ziti/red sauce side was far more satisfying, and I enjoyed the rather sweet sauce. It appeared that most of the crowd were neighborhood regulars, who seemed to be enjoying themselves thoroughly. The prices are early 80s (by metropolitan standards), but I'd prefer to have half the quantity with twice the flavor."

[MEL, 3/98] said: "Your other correspondent was right about the eggplant parmigiana. But be aware that you will get two meals rather than one because the portions are so large."

[MLS, 1/98] said: "A little too family for us! Big platters smothered in tomato sauce."

[BNR, 1/97] said: "Wow. Try the calzone—a cheese lover's dream. For less than $5, one of the best lunches I've had. Pizza dough the size of a hubcap filled with ricotta and mozarella with a piece of cappacola in the middle. Also try the Shrimp Fra Diavolo dinner—spicy, but divine."

[JO&AB, 1/97] said: "We went there before we found your list and thought it would be safe because of the long line. However, the veal (sorrento or scallopini?) was barely edible, the salad was infested with at least 50 green olive slices, had embarassing lettuce, and in general, had no redeeming qualities. The budget sub roll we received as bread was burnt. The spagetti with meat sauce was so sweet we couldn't eat it. We were very unsatisfied."

[LD, 5/96] said: "Great Italian food, huge portions, moderately priced, good service, the best eggplant parm in the, well, I would have to say world. I never order eggplant parm anywhere else, because I know I will be disappointed. We think it is one of Buffalo's best kept secrets, although you could never tell by the line at the door on Friday nights!"
---
French Pub.
1250 French Rd.
(south of Losson Rd., between Transit & Borden Rds.),
South Cheektowaga (Town of Cheektowaga).
668-8080.
[JKl, 6/08] says: "Don't be turned away by the pretentious-sounding title—there's very little "French" about this place! For "non-foodies" like us, who like large portions of well-cooked, unfancy food, this place really worked for us! This restaurant has a "weekly special" printout with some very interesting stuff on there. The Saturday my husband and I visited, the "Buffalo Chicken Wing Pasta" was on that menu, and my husband had to have it. I ordered the Saturday Prime Rib special. His pasta has a bleu-cheese-based sauce, laced with Frank's Red Hot, and chicken on top. As odd as it sounds, and kinda tasted, it was quite good! The prime rib was huge and delicious, served au jus on the side. [Editor's note: If that rephrasing of the reviewer's original wording ("with Au Jus") sounds awkward, please understand that "au jus" means "with gravy", so the reviewer's prime rib was served with gravy on the side, not "with with gravy" :-)] The one pound King cut was only $17, if I remember correctly. Most entrees were under $15, some under $10; very reasonably priced. The entrees included the soup-and-salad bar, which was small but had a very interesting chili on the bar as well. It's hard to find a good salad bar anymore, and, albeit small, the toppings were nice and fresh. I only wish they had thick, restaurant-style, bleu cheese! The bar was packed with people, and the restaurant isn't too large. It definitely had a "pub" feel. I wasn't too fond of the televisions in the eating area, as I think it really "de-classes" a place, but my husband certainly didn't mind. The server was very attentive, and we were never lacking anything we needed. We had a Snickers ice-cream cake for dessert, which was a huge portion but needed a lot more chocolate in it to qualify as a "Snickers" cake for me. All in all, good service, interesting menu that constantly changes, and delicious food. They also have a Roast Beef on Weck and Chicken Wings buffet on Sundays, supposedly (haven't gotten to do that yet, but it's on my to-do list!)."
---
Fresco Pizza & Wings.
2 E. 2nd St.
(at the southeast corner with N. Main St.),
City of Jamestown (southern Chautauqua County).
664-6464.
In the former location of Fenton Grill and Roberto's.

Pizza, wings, subs, soups, wraps, pasta, burgers, ribs, salads.

[Bill, 1/8/15] says: MER, our son, a friend of his, and I had dinner here on a Thursday evening. The place has only been open a week, and still has a few service issues to iron out, but that's to be expected. MER had spaghetti bolognese, which she thought was good, but the sauce was hotter than the pasta. I began with a cup of lukewarm, but tasty, Italian wedding soup. Two of us had a huge "side" salad: iceberg lettuce, a couple of slices of tomato, cucumber, and black olives: nothing special (but vastly superior to an awful salad that I had at the similar Casa-di-Pizza in Buffalo recently). Our son had a Smokehouse Burger with fries: cheddar, bacon, onion, and BBQ sauce; it was good, but nothing special. We shared an order of medium wings: MER and I thought that they were very good: crispy and seasoned just right; our son and his friend thought that they were too mild—I think that's just a matter of taste, because we all considered the wings to be the highlight of the meal. We also shared a plain cheese pizza; they describe it as "New York Style", and indeed it did have the right kind of very good crust and more-or-less the right kind of (slightly greasy) sauce, but it was flavorless. With drinks and tax, our meals averaged just under $18/person. We might return if we were downtown, more likely for lunch than dinner, but we wouldn't go out of our way for it.
---
T.G.I. Friday's. —WARNING: WEBSITE SOMETIMES PLAYS LOUD MUSIC (at least during Halloween)!
1209 Niagara Falls Blvd.
(in Boulevard Mall, between Maple Rd. & Sheridan Dr.),
North Bailey (Town of Amherst).
835-6000.
1746 Walden Ave.
(in Walden Consumer Sq., west of Galleria Dr., near Walden Galleria),
Town of Cheektowaga.
894-6000.
6850 Main St.
(at Transit Rd., across from Shops at Main/Transit Plaza, at Transit Corners),
"Greater" Williamsville (Town of Amherst).
634-7585.
Also at other locations.
Part of the chain/franchise.

Review of the Cheektowaga location:

[3/12] Bill says: As a "local blogger", I was invited to a tasting session to try out some new menu items; MER and our son joined me. The items have been on the local menu and some other Friday's menus around the country for a couple of months, but have not yet been introduced nationally; basically, they were seeking some free publicity. But the food was free, too, so we figured, "Why not?". The tasting began with three appetizers: First was a hummus dip accompanied by very soft pita triangles; the dip consisted of a "layered blend of garbanzo beans, sesame tahini, [a feta-like] goat cheese, olives, tomatoes and basil" that the server mixed up for us. Perhaps because I was hungry, or perhaps because this was the first item we tasted (before becoming sated!), or perhaps because it was really good, I thought that this was the best of the items; I could have made a meal of it. Next came pretzels and cheese: The pretzels were warm, soft, very lightly salted, with a basil-butter coating (to keep the salt on); they, too, were excellent, but the cheese dip that came with it was a bit less successful to my tastes—it was a "creamy bacon and beer cheese sauce", but I'm not a fan of beer flavoring; however, MER and our son liked it. The third appetizer was "ahi tuna with avocado crisps". This, none of us liked: MER and our son, because they don't like fish; me, because I don't like tuna (except canned :-) or raw fish (well, it was "very lightly pan-seared", according to our server, but it was as close as you can get to being raw without being, well, raw (it was what in France is called "bleu"). MER did try the avocado (actually, guacamole-covered) crisps, which were accompanied by jalapeno peppers, and she liked them a lot. (I do like guacamole, but not jalapenos, so I stayed away from them.) Then came seven (count 'em: seven) main courses: Sedona Black Bean Burger, Spicy Beer Cheese Burger, Grilled Vegetable Dagwood, Turkey Cranberry Reuben, Ultimate Grilled Cheese & Ham Sandwich with Tomato Soup Dunk, Sizling Chimichurri & Fries, and Victory Garden Pasta. (As you might imagine, as each of these dishes arrived, we were capable of tasting less and less of each, even though the portions were small, for tasting purposes!) The veggie burger was great; I'd definitely order that for a meal. The Beer Cheese Burger? Well, a bit too much beer cheese for me at this tasting; I wasn't impressed. The Dagwood was excellent: a veggie sandwich between two slices of that nice, soft pita, but very hard to eat gracefully—I had to resort to knife and fork. The Reuben was OK; I'm not a fan of Reubens (meat and cheese is not a combination of foods that I grew up with). The grilled cheese came with tomato soup to dip it in; it, too, was just OK, a bit too salty, and really nothing special. The chimichurri was slices of steak in a very spicy, pesto-like sauce—too spicy for my taste buds. The fries, which accompanied several of the dishes, were quite good, with an interesting herbal flavor to them. The pasta was all vegetarian, and possibly even vegan if you omitted the feta-like, goat cheese (though the manager wasn't completely sure about that); it was good, possibly even excellent, but by this time my stomach and taste buds were overloaded. And then came the salads: a Knife-and-Fork Caesar and a Thai Steak Salad. The Caesar was, well, a Caesar salad, but very nicely presented; I could see ordering that for lunch. The steak salad was also quite good, with some interesting spices. Dessert was a chocolate peanut-butter pie: cool, rich, and excellent. We also had a very nice peach iced tea to drink, though, as my son pointed out, it was basically like Snapple. All in all, I'd say that most of the new items are quite good, I would certainly try some the next time I go to Friday's, and we certainly had a good time, with excellent service.

Reviews of the Boulevard Mall location:

[11/10] Despite our vow to avoid a certain location of this franchise (see my [10/10] review of the Williamsville location), we had some coupons, out-of-town visitors, and multiple offspring, so we had dinner [11/5/11] at the Amherst location. They were very crowded, and we had to wait about twice as long as the promised 30 minutes. But we're glad we did: We mentioned our previous, bad experience to our waitress, Stephanie, who not only apologized, commiserated, and voluntarily notified her supervisor—who came over and also apologized (and, don't forget, this was not any of their faults—it was at a different branch of the franchise)—but she did an extraordinary job serving us. The food was good, too (somewhat surprisingly): They have a new menu with some interesting items on it. I had a very nice, grilled Norwegian salmon with very good mashed potatoes and scallions and grilled, green and yellow squash. Others had pecan-crusted chicken salad, "flat iron" steak, and chicken piccata, among a few others. We'll be back.

[3/07] Unfortunately, the garlic chicken with garlic mashed potatoes is no longer on their menu:-(

Review from more than 10 years ago:

[3/04] I have removed the "[—]" negative ranking, since I've had an absolutely delicious garlic chicken with garlic mashed potatoes dish at several Friday's restaurants recently. It's real comfort food.
Review of the Transit Corners/Williamsville location:
[10/10] We've eaten at this location at least as often as at the Amherst location, but this is the first time we've been unhappy with the service. [MER], our 15-year-old son, and I arrived on Sunday, 10/24/10, at about 4:45 for a quick, early dinner. They were crowded enough that the hostess gave us a buzzer and asked us to wait, but said it wouldn't be more than 5 minutes. About 15 minutes later, she apologized for the wait (but, from the number of empty tables, our guess is that she was apologizing for forgetting about us). She seated us, gave us menus, and left. But no server arrived. I finally flagged down a hostess and asked for a server. She turned around to the nearest server, asking her to take our table. Our waitress, Jody, apologized that no one had told her that our table was hers. She took our drink and food orders together. For appetizer, we shared the pot stickers, which are very good. But now their service was too efficient: Just as we finished our appetizer, our meals arrived, with no place to put them, because our appetizer dishes (including the small dishes to put the pot stickers on, which we had to ask for; I guess they don't come with the appetizer normally) were still on the table. The waitress, not Jody, who brought our entrees asked where she should put our food. [MER] piled up the appetizer dishes in the center of the table, and the waitress gave us our meals—but didn't remove the appetizer dishes! [MER] and our son had ribs, which they said were good, but they prefer the ribs at Chili's; I had the Key West Shrimp: about 16 small shrimp in Cajun spices, slightly burned (not slightly blackened), on skewers, accompanied by two, small, steamed-broccoli heads (yes, heads, including the stalks, not cut up); it was fine, but nothing out of the ordinary. However, [MER]'s accompanying French fries were cold. She asked Jody for hot fries; Jody said she would get fresh ones, even returning a few minutes later to tell us they would take another 3½ minutes; [MER] ordered another glass of wine. The wine arrived at about the same time as the bill and before [MER] had finished eating. The fries never arrived. Never on Sunday again; for that matter, probably not this Friday's for a while, either.
---
Friendly's.
6651 Transit Rd.
(between Wehrle Dr. & the I-90 Thruway, just south of Transit Corners),
Town of Lancaster.
204-2525.
Part of the chain/franchise.

[HSP, 6/11] says: "Whatever you do, have no one go to the Friendly's on Transit Road near the Regal Theaters. I went there with my 5-yr.-old for lunch, only 'cause I had a gift card that I needed to use, and we were in the area. We walked in, and it was sort of busy at 2 P.M. on a Friday. Took 5 mins. to be seated. Both myself and my daughter were starving and thirsty. It took well over 10 mins. to be acknowledged by the waitress, who said she needed to rest 'cause it was so busy in there. She finally took our drink and food order. Then it took another 15 mins. to get my coffee and water. My daughter's chocolate milk took another 10 mins. 'cause she said she had to go to the fridge. Really??? Literally 2 mins. later, our food comes out. My daughter's had none of the fun stuff it was supposed to have on it, like the pic in the menu. She was so disappointed. Remember, this is a 5 yr. old. I said something, and the waitress just sprayed some whipped cream all over her pancake. My sandwich was cold. The waitress never came back to let me tell her. So I ate it 'cause I was famished. So we finished up and decided to order some ice cream, which was fine, but I think pricey for what we got. What got me is that, between our meal and ice cream, my daughter starts screaming that there is a bug by her on the table. The waitress walks by to get it, and it was a worm. Yes, a worm, one of those inchworms. I couldn't see it, as my coffee container was in the way. At that point, I said to the waitress, "Where would that come from?"; she says, "Oh, it could come from anywhere, probably outside, and came in on someone; it happens often". Really??? At that point, I was just totally sickened with this place. But it gets better. So I pay with the gift card I had. I was never, ever given the option to add tip to the gift card. So I have no cash on me at all. So I ask if, after I paid, I could add the tip; this became a huge fiasco. At that point, I should've just given no tip, based on what I had to deal with. But being the nice person I am, I wanted to. So I asked 3 different people, who said I couldn't. So they go and get the manager, who is all huffy, because he didn't know what to do, either. He says I need to pay cash. I said, I have none, that's why I wanted to use the gift card. Never asks anything on how my service was or anything. Was just irritated that I had bugged him to have to come out from the back and do something. I would advise anyone to not go here at all costs. If you want to go to Friendly's, go to the one on Maple, where I've had better experiences. Stay away from the one on Transit. I never ever write these things at all, but this is the first time that I have ever, in all my years alive and dining out, remembered encountering such a bad experience."
---
Frontier Catering.
912 Union Rd.
(just across Cazenovia Creek from Southgate Plaza),
Ebenezer (Town of West Seneca).
674-4455.
Reviews from more than 10 years ago:

[RS, 12/03] says: "We went to a banquet, and this caterer serviced the food. It was elegant and delicious. What a spread of food that was hot and tasty! I was very surprised, considering how many people were there, how yummy the food was."
---
Frosty's Ice Cream.
5500 Broadway
(at Holland Ave.),
Village of Lancaster (Town of Lancaster).
681-5422.
Hours 10 A.M.–10 P.M., 7 days a week, seasonal.

[BL] says:

[5/09] "Frosty's on Broadway in the Lancaster Village contributes to that quintessential village experience every spring, summer, and fall. Wonderful ice cream and custard (my new favorite is the lemon meringue, which is like eating a piece of pie!). They always had a wonderful grill for hot dogs, sausage, hamburgers, etc., which had to be removed this year!!! After 9 years! That is why I write again. It seems they got some kind of petition going from someone, and the historical commission feels it is not correct on an historic site. But they can hide it behind the historical building killing the ambience of the entire experience, hiding it from the public and not helping the owner's business! Bring it back! We enjoyed the entire atmosphere, grill included!"

Review from more than 10 years ago:

[7/04] "Frosty's in Lancaster is an ultimate ice cream place for seasonal outdoor eating. It features the largest cones on Broadway (and just about anywhere else!). I truly dare you to eat the colossal on a regular basis! At Frosty's, their small is medium to large at other places. Hard ice cream and custard are available. Regular cones and specialty waffle cones. Large menu with numerous varieties of ice cream concoctions and also a variety of good quality fast food, etc. Prices are reasonable, as you will see when you visit. The owner has been in operation at this famous Lancaster corner for 10 years, and the location is also registered as a historic landmark. In the summer, one comes down and makes an order, waits a few minutes, and receives the delicious treat. Seating is outdoors on a variety of summer furniture (fun, giant, wood toys for the kids, too). The place has a fun, happy atmosphere, and, since ice cream is so loved, you will find teens, tots, families, seniors. The owner has said that, if everyone just sat down together to enjoy ice cream, there would be no wars! Great place, and one of best custards in town, especially since the closing of Pautler's. [Editor's note [5/08]: Pautler's has re-opened.] A regular destination by many throughout WNY during the warm months."
Reviews from more than 10 years ago:
[J&NS, 9/04] adds: "Just to correct the person who submitted the writeup on Frosty's in Lancaster. The present owner has only been there two years..this being his second season, not his tenth. Otherwise, I agree with the writeup!!!"

But [BL, 11/04] replies: "This information regarding 10 years was from the article written on the door of the establishment. If I am incorrect, it was not intentional. The article seems to indicate it was about the present owner."
---
Fuji Grill. —WARNING: WEBSITE PLAYS LOUD MUSIC!
724 Maple Rd.
(at N. Forest, in the Maple-Forest Plaza, near the UB North Campus),
"Greater" Williamsville (Town of Amherst).
688-6199.
Fuji Grill II. —WARNING: WEBSITE PLAYS LOUD MUSIC!
4141 McKinley Pkwy.
(north of Southwestern Blvd., west of Erie Community College South Campus and Ralph Wilson Stadium),
Big Tree (Town of Hamburg).
646-6888.
Not related to Fuji Sushi & Steak House in Lakewood (southern Chautauqua County).

Japanese.

Review of Fuji Grill II in Hamburg:

[WHN, 1/22/13] says: "G and I had dinner at Fuji Grill II, Monday night, 1/21/13. The restaurant is completely different from the original one closer to my home in Williamsville, in that it has large hibachi/teppanyaki tables, where the chefs prepare and entertain diners with knife skills, etc., like Shogun on Transit Rd. I planned to have sushi or sashimi, so we sat in a booth, but G had hibachi-grilled chicken, which included a salad, mushroom soup, fried rice, assorted grilled vegetables, and two or three large grilled shrimp. I had a sashimi platter with white tuna, ahi, albacore, salmon, and red snapper, accompanied by a side of white rice. My sashimi included a choice of miso soup or salad; I had the miso soup. We both enjoyed our entrees, and, with a glass of wine each, our meal cost around $40 before tip."

[SBB, 1/11] said: "Attended a birthday party at Fuji Grill II on McKinley Ave. Reservations were made for 6 P.M. for 20 people. The staff refused to seat us until all 20 people had arrived. Seventeen were there, crammed into a very small area, waiting to be seated. The other three were caught in slippery, snowy traffic and/or caught at work. We had 17 paying customers, willing to pay for the 20. The manager came over and said that our party had arrived too late! What? I had arrived first at 5:40, with three others right behind me. The manager claimed our reservation was at 5:30. He stood there and said that straight to my face—the waitress had shown me her reservation page, which clearly showed our party's name, for 20 people, at 6 P.M., not 5:30. He was blatantly lying. Why? There was no line waiting to get in, nobody waiting. No coffee or dessert was offered, and the manager was laying down menus in front of us before any of us had even had a chance to box up our dinners. I saved a piece of broccoli that the fun chef was entertaining us with so I could throw it at the manager's mouth on the way out. Unfortunately, he was busy 'managing another table'. I left him the broccoli at the hostess gift along with a message from me."

Reviews of the original Fuji Grill, in Amherst.

[WHN, 12/09] says: "Our only previous visit to Fuji Grill was shortly after they opened at Maple and N. Forest several years ago. We returned on Saturday night, 12/6. When I 'Googled' to find their menu, I found that they now have 3 locations. I confirmed with the manager that the three locations are part of the same restaurant group, even though each has its own website. To start, we shared a (cooked) shrimp roll and beef Negimaki. For the main course, my wife had her usual chicken teriyaki. The chirashi platter included generous portions of yellow fin and albacore tuna, salmon, a little tofu, and two 'crab' sticks, which was surimi, invented by the Japanese as a cheap substitute for the real thing. I would have preferred a shrimp or two rather than the 'crab'. Overall, the dish was excellent, but it was served in a small bowl with a lot of greens that made it difficult to get to the sushi rice under the sashimi. All entrees are served with a choice of miso soup, which was very flavorful, or salad. The service was fine, too, but I would say that we prefer Sake Café over both Fuji Grill and Wasabi. It's nice to have a choice of three very good Japanese restaurants close to home."

[CI, 5/08] said: "The Fuji Grill is the Everyman's sushi restaurant. It serves basic fare, no exotic or creative rolls. They also serve teriyaki dishes and large beef/chicken and egg bowls that should satisfy those who are not ready to delve into raw fish. In my experience, the service has been just fine. The price is the biggest factor in my positive review, as the price of a lunch special beats the price of every other sushi restaurant in the area I have tried. For those on a budget who enjoy sushi (UB students), I highly recommend it. I am frequently amused by the classical piano recording playing in the background, as, it seems every time I go, there is a different theme (Disney movies, Celine Dion, etc.). It is not at all obtrusive, but the conversation always seems to turn to "What is this? 'Another One Bites the Dust' on classical piano??" Where do they get their music?"

[ELC, 9/07] said: "After hearing many good things about the Fuji Grill, and due to the fact that Kibarashi has been reposessed by NY State for nonpayment of property taxes, my significant other and I decided to try it—maybe it was a bad night for them, or maybe it is just that mediocre of a place. The service was very slow—it was a Friday, but slow even for a weekend. The calamari were good in texture but there wasn't much flavor to them. The last straw, though, was when I ordered a spicy maki combination plate and was brought chicken teryaki instead—now I know that the two sound similar, but seriously, it's a sushi restaurant; half the things on the menu end in -aki, so the staff should really be able to tell them apart. I've heard good things about their sushi, so I'm sure it would have been wonderful if I'd actually been able to try it. For now, I think I'll find another replacement for Kibarashi."

[KY, 4/07] said: "It's ironic that after chef Tony Kang (owner of Wasabi) left Fuji Grill, the quality and appearance of the food has much improved. I hope this review helps."

[JJK, 4/06] said: "The Review: Very positive! I went to Fuji Grill for the first time yesterday and was very impressed. Upon entering the restaurant, I immediately noticed the pleasantly quiet and relaxing atmosphere (though it was about 2 o'clock on a Wednesday, so I'm not sure what it is like during busier hours, but either way the inside was very beautiful). My mother and I, both being fairly new to Japanese food, took a while to decide what we were going to try, but finally decided on a tempura shrimp "lunch box", some seafood fried rice, and a piece of sushi-style octopus. After only a few minutes, our waitress brought out our miso soup, (a new flavor to me, but very good), and soon after the soup was finished, our meals arrived. The first thing that went through my mind was how beautiful everything looked, and the looks were not at all deceiving! Everything tasted wonderful, portion sizes were just right, and so was the price (for $7.99, the tempura shrimp lunch box came with soup, a small salad, 4 or 5 tempura shrimp, some tempura veggies, and six pieces of a sushi roll). I personally had no problem with the service, as some of the other reviewers had stated. It seemed to me that you would be presented with a course and then left alone until the next course, so I suppose I could see why someone who likes to have lots of attention from the waitress/waiter could view the service as being less than stellar. Overall, I had a very positive experience at Fuji grill and definitely plan to go back in the very near future."

[ALR, 10/05] said: "Because your website has helped my wife and I find some really great places to eat, I feel I need to contribute...Thanks for all the great info! My wife and I have been to Fuji Grill on many occasions. It's a great place to go for a really cheap lunch if you buy 2 or 3 rolls from the lunch menu. The sushi has been consistently delicious, creative, and most importantly—fresh. For dinner, I typically order a regular fish roll (smoked salmon, smoked tuna, etc.) and one of the more pricy specialty rolls, like the "White Monster" or the "Volcano". My wife loves their fried rice as well as their varieties of Katsu Don. I agree with the previous reviewers that the service needs work, but we still go because the food is just too good to let something like that ruin it. Overall, I think this is a great restaurant with great food and mediocre service."

Reviews from more than 10 years ago:

[RDK, 5/05] said: "Negative review. This place is just terrible. I am Japanese, and they are nowhere close to being "authentic". I ordered their "sushi regular" meal, which came with 8 pieces of raw-fish sushi and a California roll. Most of the fish they use is not fresh. They smell really bad, when they should not. I could not handle the taste, and almost spat out (of course I did not do that). The fish at Wegman's is so much better than what they're using. Their California roll was not very good, either. There weren't many customers at the time, and the waitress just read the newspaper and did not realize I was done with the meal until 15 minutes later. You're just going to waste your money if you eat in this place."

[CJH, 3/05] said: "Service is horrible. I have eaten there many times. Tempura is good, because they re-use old oil to fry stuff. Teriyaki? Just go to China King next door because it's the same thing. The very last time I went, I ordered the scallop special, which was supposedly all raw and eaten as sashimi. When it got here, it became a sushi roll. I complained to the very nice waitress (she was a re-hired waitress who quit on them because the owners are just @$$E$), and the waitress told the owner (there's two owners, one lady and one gentleman; the lady is grumpy and mean). Then the lady owner came over and said I'll get you another one and yelled at the waitress for doing absolutely nothing wrong; so, I got a little pissed off. Then the scallop sashimi came, and they put so much lemon juice on it that I almost can't even taste scallop. You know why so much lemon juice? Because the scallop was bad. It smelled and tasted like rotten fish, if you taste closely and smell it. I complained at the lady owner, in English, and she was telling me that there must be something wrong with my taste because everything is fresh. So I started speaking Mandarin to her (even though my Mandarin is really bad, and I could only speak Cantonese). Then my girlfriend talks to her in Mandarin, and she told us that we are wrong and there is definitely something wrong with us. I told her to eat it, and if she eats every part of it, i'll gladly pay for it. She didn't, so I guess I got a refund. I gave the waitress $6 tips inside a napkin because they share the napkins with the sushi guys at the sushi bar (they are part of the owners anyway and they get the most tip out of it). Overall, I gave Fuji Grill only $0.32 and the waitress a full $6. She was happy; I was happy. I give this place a negative star. They are just greedy, selfish people who don't care about others, and all they want is money."

[SBy, 8/04] said: "I am new to the area, so the first thing I did was scout out the Japanese restaurants in the area. Fuji Grill was easily my favorite. The atmosphere is casual and unpretentious (it looks like your stereotypical Japanese restaurant inside). Although we didn't try any of the hot food, we ordered liberally from the sushi menu. The large specialty rolls are easily standouts, even by New York City standards. (While chatting with the waitress, we were advised that the restaurant changed owners about a year ago, and the new owner was a former NYC sushi chef.) The portions were large, and the quality of the fish was outstanding. The eel was especially well prepared. My wife ordered a Dragon Roll, and this came out complete with a dragon head and tail sculpted out of the natural features of the sushi. It was pretty amazing to look at, and even better to eat. Since our first dining experience there, we've been back twice, and the high quality has been consistent. My only complaint was that sushi platters were brought out as the chefs completed them, and not all at once. This meant that there is often a few minutes between when my dinner was brought out and when my wife's dinner was brought out. A minor annoyance, but one that could be easily resolved."

[AJB, 4/03] said: "We tried out the brand new Fuji Grill twice this week for sushi only. It is located in the plaza on the Northwest corner of North Forest & Maple (same plaza as Dessert Deli). On Saturday night, we ate in. The waiter was somewhat slow, and seemed inexperienced but competent. We ordered an assortment of rolls & sushi—the Fuji roll has salmon, eel, and avocado, and is excellent. Their California roll is also very good. The quality of the fish is top-notch. The price is right, too. One of the tables adjacent to us had a group of about 7 young people, some of whom ordered sushi, and others ordered hot dishes. The kitchen brought out the food as it was ready, except for one of the hot meals, which was apparently cold. The sushi eaters were pretty much done with their dinners by the time the hot meals came out, so one young man (the one whose hot dish was cold) complained to the waiter. If you want it all out at the same time, make a point to ask, I suppose. Being satisfactorily impressed, we tried it for take-out the following evening. The take-out is prepared attractively on an aluminum plate, and I can now also recommend the rainbow roll. It's a nice alternative to Shogun and better than most Wegman's sushi."
---
[

] Fuji Sushi & Steak House.
279 E. Fairmount Ave./Rt. 394
(in a shopping plaza across the street from Mall Blvd. and the Chautauqua Mall),
Village of Lakewood (Town of Busti, southern Chautauqua County).
526-1188.
In the same plaza as the Lakewood Little Caesars.

Not related to the Fuji Grill restaurants in Erie County.

Bill says:

[7/11/15, 7/15/15, 7/29/15, & 8/2/15] In the last month, we have had an excellent lunch and three excellent hibachi-table dinners here, by ourselves and with friends. For the lunch, MER had her favorite Hibachi Filet Mignon, and I tried the Hibachi Chicken. Both come with bite-sized pieces of meat, lots of crispy veggies, and a large mound of fried rice, as well as an onion-soup appetizer. For the dinners at the hibachi tables, we have tried the Hibachi Grill Filet Mignon; the filet with shrimp; chicken and steak; strip steak; salmon; shrimp; and scallops. All of our meals have been excellent. All Hibachi Grill dinners come with onion soup, an iceberg-lettuce salad with a bit too much (but very good) dressing (Thousand Island?), veggies, and fried rice. The quality of the chef's show depends on the chef and on the customers, partly because it is highly interactive. It is substantially the same as at, e.g., Shogun, but with less patter. One cute touch is a complimentary squirt directly into your mouth of either sake (for adults) or lemonade (for kids). Once, the chef set aside three long slices of the zucchini for the veggies, chopped it into bite-sized pieces, and flipped them into our mouths; sometimes his aim (and our catching ability) was good, sometimes not so much, but it was lively fun. It was one of our guests' birthday (well, to be honest, it was one of his unbirthdays); here, they shine laser lights, provide the celebrant with a plastic-flower candle that unfurls and turns, and offer tempura-fried ice cream (no costumes or photos, as at Shogun). With tax and drinks, before tip, our lunch averaged around $22 per person, and our Hibachi Grill dinners at just under $33 per person.

[7/7/15] MER has eaten here often and liked it very much. Today, we had lunch here (my first visit). MER had the Hibachi Chicken from the lunch menu, served with fried rice, veggies, and onion soup. I had the Chicken Teriyaki Bento Box, also from the lunch menu, with miso soup (not plain or with mushrooms, as at other places, but with greens and tiny pieces of tofu), white rice (a bit dry and flavorless), a spring roll with cabbage, and 4 California rolls. Both meals were excellent. And, best of all, they are open Sundays (a rarity for good restaurants in southern Chautauqua County)! With tax and drinks, before tip, our meals averaged just under $20 per person.
---
Home | Intro | What's

| Contributors | Ratings Key | Catering | Cuisines | Locations | Outdoors | Waterfront |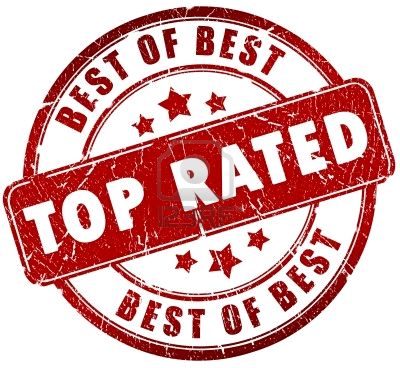 | Send a Review
---
Copyright © 1988–2015 by William J. Rapaport (rapaport@buffalo.edu)
http://www.cse.buffalo.edu/restaurant.guide/listf.html-20150902