Home | Intro | What's

| Contributors | Ratings Key | Catering | Cuisines | Locations | Outdoors | Waterfront |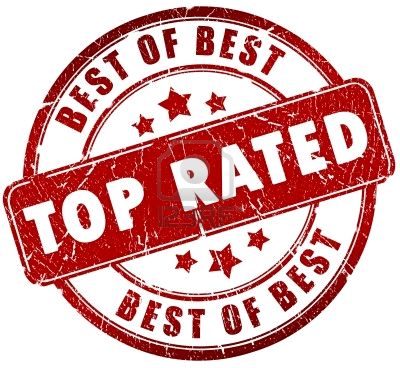 | Send a Review
---
Alphabetical Listing of Restaurants: G
Last Update: Friday, 28 August 2015
Note:

or

material is highlighted
---
Index:
Gabriel's Gate (Buffalo/Allentown-Elmwood Village)
Gadawski's (Niagara County/Niagara Falls, NY)
La Galera Mexican Restaurant (Niagara County/Niagara Falls, NY)
The Garage Deli (Tonawanda/Kenmore)
Garlock's Restaurant (Niagara County/Lockport)
Garris's Bar-b-que (Buffalo/East Side)
Gate House Grill (Clarence/Harris Hill)
Gatur's Ethiopian Cuisine (Buffalo/Allentown)
GDI Countryside Inn (Alden Center)
Gene McCarthy's (Buffalo/Old First Ward)
George's Hot Dog Stand (North Boston)
Gertie's (Clarence Center)
Getzville Grill & Bar (Amherst/Getzville)
[

] Giancarlo's Sicilian Steakhouse & Pizzeria (Amherst/"Greater" Williamsville)
Gianni Mazia's on Main (Clarence Hollow)
Ristorante Giardino (Canada/Niagara-on-the-Lake)
Gigi's (Buffalo/East Side)
Gigi's Cucina Povera (Tonawanda/Kenmore)
Gigio's Cafe (Niagara County/Niagara Falls)
Gin Gin (Amherst/Eggertsville)
Gino and/or Joe's pizzerias
(Buffalo/Black Rock, Elmwood Village, & Downtown Buffalo; Tonawanda/Brighton)
Giuseppe's (Town of Wales)
Glen Park Tavern (Amherst/Williamsville)
Globe Market (Buffalo/Downtown & Elmwood Village)


Golden Duck Chinese Restaurant (Amherst/"Greater" Williamsville)
Golden Lotus (Canada/Niagara Falls, ON)
Golden Parachute Restaurant & Catering Co. (Amherst/Williamsville)
Good Tymes South (Lancaster/Depew)
Goode's Country Market (Collins/Bagdad)
Goodrich Coffee and Tea (Town of Clarence)
Gordie Harper's Bazaar (Niagara County/Newfane)
Gordon Biersch (Cheektowaga/Walden Galleria)
Gordon's (North Buffalo)
Gowanda Country Club (Collins/Taylor Hollow)
Gramma Mora's (North Buffalo/Hertel Ave.)
Granny's Family Restaurant (Niagara County/North Tonawanda)
The Grapevine Restaurant & Catering (West Amherst-Niagara Falls Blvd.)
Grasso's (Cheektowaga/Depew)
Great Wall Chinese Restaurant (Buffalo/Elmwood Village)
Greek on the Street (Tonawanda/Kenmore)
Greek to Me (Tonawanda/Kenmore Northwest)
(E.B.) Green's Steakhouse (Downtown Buffalo)
Gregario's Pizzeria & the Gator Pub (Alden/Crittenden)


The Griffon Gastropub (Clarence/East Amherst-Transit Rd. & Niagara County/Niagara Falls, NY)


The Grill @ the Dome (Tonawanda/Brighton Park)
Grill Kabob (Amherst/East Amherst-Transit Rd.)
Grille 620 (Buffalo/Allentown)
Grover's Bar & Grill (Amherst/East Amherst-Transit Rd.)
Guppy's (Chautauqua County/Ellery)

---
Key:
All phone numbers are in area code 716, unless otherwise indicated.
All locations are in Erie County, unless otherwise indicated.
---
Gabriel's Gate.
145 Allen St.
(east of Park St. & Elmwood Ave.,
west of Irving Pl. & Delaware Ave.),
Allentown/Elmwood Village red section (City of Buffalo).
886-0602.
[2/15] Co-winner of the Buffalo Spree "City" Buffalo chicken wings competition.

Bill says:

[1/25/13] I had an early dinner here with [MER], [SLD], and our 7-year-old granddaughter; it was the first time I had been back since I moved to the suburbs about 20 years ago. As you can see from my earlier comment (below), I didn't think much of the place back then, so I was prepared to be disappointed. For starters, [SLD] had a mixed-greens salad with balsamic vinaigrette, which she ordered as a substitute for the French fries that would normally have come with the fish fry that she ordered; the salad looked very appetizing, and she enjoyed it; and I started with a cup of the soup of the day, New England clam chowder: It was one of the best I've ever had, with a perfect consistency (not overly thick) and chock-full, not only with clams, but with carrots, celery, and potatoes. For our main courses, [SLD] and [MER] had the fish fry (Icelandic Brand haddock), which comes with French fries and cole slaw. They loved the fish—it was the 'lightest' they had ever had— but differed on the cole slaw, which had a strong taste of horseradish: [MER] liked it; [SLD] didn't. Our picky-eater granddaughter had one of her usuals: French onion soup with no onions or bread in the soup; it was accompanied by garlic toast, and she liked both. I had the Garden Medley with (optional) chicken: a huge bowl of spaghetti covered with lots and lots of freshly chopped, steamed(?) veggies—purple onions, snow peas, large chunks of green and yellow squash, broccoli, and red peppers—in turn covered with slices of chicken and sprinkled with fresh basil, all in a garlic-and-white-wine sauce. It was good to look at and even better to eat. For dessert, we shared a triple chocolate cake, which was very light and also very good (cheesecake was the only other dessert option). Service by Mary was excellent. We were seated at the table at the front window, which is a nice place to be (with a great view of Allen Street), but, although the fireplace right near us kept us warm on one side, the window kept us cold on the other. Our meal, with drinks, came to just over $20 each for the four of us, with tax (before tip), or just under $24 each for the four of us, if you subtract our granddaughter's partial meal of soup and bread (or, for another way to estimate cost, if there had only been 3 adults, one of whom had had the soup and bread as an appetizer, the total would have been just over $27 each for three of us). One oddity: The actual total cost was $81.89, but the bill that was presented to us included a "rounding" charge of $0.01, to bring the total to $81.90. That kind of rounding only makes sense if you're dealing with real cash and coins, not with computers and credit cards. Despite that, I'm sure we'll return; the food was good.

Review from more than 10 years ago:

[pre-1993] I [Bill] have been here a few times; it's OK, but nothing special.
[JoG, 1/09] said: "I actually went there twice in a week (12/20/08 and 12/27/08) and sat at the same table and had the same server. I was with a party of six each time on Saturdays. I had chicken souvlaki the first time and the Reuben the second; both were very good except that the dressing for the salad was just plan Italian dressing, which I did not care for. Everyone else enjoyed their meals, from a steak sandwich to BLTs. All food was very good and good portion size. It would have been better if our meals didn't come on top of our appetizers, which took forever, as did both a greeting from our server and drinks. Oh: And this restaurant does a round-up charge at the end of your bill, and, if you take kids, there are no free refills on soda."
[DwH, 3/07] said: "Travelling to Buffalo almost weekly since February and wanted to pass along some impressions: Gabriel's Gate is a terrific neighborhood/Buffalo bar with the full cast of great and quirky characters and good barkeepers and wait staff. Good beers, great barfood—wings, Philly cheesesteak (almost but not quite), burger, etc."
Reviews from more than 10 years ago:
[MEL, 6/99] says: "Mostly uninnovative bar food, but surprisingly well done. I liked my BBQ chicken sandwich much better than I expected to."

[RM, 7/95] says: "Nice, relaxing lunch. When the patio is open, that is also pleasant. Standard, fairly large, lunch and dinner menu."

[DM, 7/95] said that it "has some of the best wings in Buffalo."
---
Gadawski's.
1445 Falls St.
(at Portage Rd.),
City of Niagara Falls (Niagara County), NY.
282-7246.
Open Tue–Fri.

[JRM, 9/08] says: "We were in the Falls shopping, and I thought we would try this place, since one reviewer said 'it was the best restaurant they had ever been'. I love Polish food, and my husband is crazy about Notre Dame. We went on a Friday evening at about 7:30 and did have to wait for about 10 minutes, for a table. It is a typical tavern/restaurant with a dining room in the rear. My husband did enjoy the ND memorabilia, and that was about it. The first problem was that the service was terrible. The waitress was slow and unfriendly. We waited about 30 minutes for our soup (which was good), and then our dinners came about 5 minutes later, before we could finish the soup. I had the Polish platter, which was terrible. The pierogis were greasy and bland, and I think were sauteed in oil instead of butter. The cabbage rolls were gross. The filling actually had a medicinal taste. (If in search of good Polish food, I would say go to Polish Villa in Cheektowaga instead.) My husband had the fish fry, which he said was "not bad, but small". It had bread-crumb coating instead of the more popular beer-batter. Overall, this place was very disappointing. I wish, instead, we would have gone to Como er Pete's Market House on Pine Ave."

[ALN, 10/06] said: "Gadawski's is one of the best restaurants that I've ever been to. I don't know if you know this but you can't even get into the place on a Friday night. The place is packed, because it is known for having the best Polish food and fish fries around. The pierogis are actually very very good as well as the rest of the food. The desserts are awesome, and you wouldn't believe how many people I hear asking for certain desserts for the next week. The place is definitely devoted to Notre Dame, but the Gadawskis also have a lot of pride in their business. People come from all over to see the owners, Eddy and Irene Gadawski, because of how welcome they make you feel when you are there. I highly suggest that you go back to Gadawski's since your review is from 1999. I don't think you were feeling well when you were there!" [Editor's note: I was never there; please re-read the initials on the review below.]

Review from more than 10 years ago:

[MEL, 1/99] said: "A unique bar/grill, less because of its food than because it is a giant shrine to Notre Dame football, with what seems like hundreds of mementos. The food is ordinary, but there is a lot more variety than at most places of this type (which I liked). I had pierogis, which were not bad, though not among the best in the region: They had a nice soft texture, but were unusually bland, as if I had wandered in on Low Sodium Day. The desert (a chocolate pie of some sort) was worse, and I would definitely not recommend it."
---
La Galera Mexican Restaurant.
8215 Niagara Falls Blvd.
(at 82nd St.,
west of Military Rd./Rt.265, east of the I-190/Niagara Thruway),
City of Niagara Falls (Niagara County), NY.
283-0005.
New location since our earlier reviews.

[2/12/14] Given 3½ (out of 4) pennies by Mike Kurilovitch, Buffalo News "Cheap Eats" restaurant reviewer.

Reviews for its previous location:

[2/11] Given 3½ (out of 4) pennies by Anne Neville, Buffalo News "Cheap Eats" restaurant reviewer.

[MEP, 10/07] said: "My family and I have eaten here a few times now. Restaurant is sparsely-decorated and clean enough. Some of the waiters and waitresses have trouble understanding English, but are pretty friendly. The food is great and very reasonably priced—they even have flan (a huge serving of vanilla ice cream and caramel sauce in a cornflake shell) for $2.50 or something crazy like that! Also have a takeout service. Good choice if you need a quick, tasty meal and you're tight on cash."

[PC, 5/07] says: "This is a new Mexican restaurant located in Niagara Falls. It is a welcome change from the sea of Italian restaurants in the Falls. The menu consists of authentic Mexican food, and it is quite expansive. Previously, this building was home to a Japanese restaurant, and this is reflected in the decor. The staff is friendly and attentive. Compared to the other Mexican restaurants in WNY, the quality of ingredients and preparation of dishes can't be beat. Oh yeah, the prices are a bargain!"

[SAS, 5/07] says: "Very modest Mexican restaurant; fair quality, reasonable prices. Tortilla chips and salsa upon seating; chips are warm (+), salsa was runny (—). I was disappointed, as only beef tamales are offered. Wife's Pollo Loco was dry and not very flavorful. My El Sinaloense (chicken with chorizo and cheese) was much better. Good for a fast, inexpensive meal with modest expectations; beer and margaritas available!"
---
The Garage Deli.
1139 Kenmore Ave.
(just west of Colvin Blvd.),
Village of Kenmore (Town of Tonawanda).
768-0780.
---
Garlock's Restaurant.
35 S. Transit St./Rt. 78
(south of State Rd., La Grange Ave., Genesee St., Walnut St.;
north of W. High St.)
City of Lockport (Niagara County).
433-5595.
[RSt, 12/31/14], having sought "a restaurant that has a quaint and cozy holiday feel and that has a nice Christmas ambiance, a place that the girls can go to eat some good food, have some cocktails, exchange gifts, and have a good time", went with her friends to Garlock's and says: "Had dinner with the girls because we heard it was nicely decorated for Christmas, and we were not disappointed. There were white lights everywhere, Christmas décor, and 2 decorated Christmas trees: very cozy. Started with a drink at the bar and was told they were known for their Old Fashioneds; they were OK. Dinner was good: steak, salmon, and the seafood bisque was delicious. No complaints about anything. Would go back."

[RM, 8/12] said: "Somewhat informal place with very interesting décor. Well, at least people dress a bit more informally then I think they should for the restaurant. Cozy inside. Really juicy prime rib at a reasonable price. Varied menu including specials that tend to be interesting and good. I've enjoyed all of my visits and have not come away disappointed. Fairly typical of WNY—very good food, at a good price, with a nice atmosphere. Give it a try."

[DFi, 3/10] said: "Excellent restaurant. Very good food and excellent service at very affordable prices. We had a big party and a bit of a wait, but we went at 6:00 on a Friday, and they don't take reservations. We had a party of 9 with 4 kids, but they took great care of us. I had the Rack of Pork, which was huge and absolutely delicious. My wife had the prime rib, which was even bigger and perfectly prepared. We had plenty of both the next day for lunch. The kids all loved their meals, especially the ribs. I had an interesting appetizer: Turtle Soup! I haven't had that since I was a kid. They serve it with a side shot of sherry to mix in. It breaks the richness of the soup and gives it a nice finish. The décor is very interesting around the bar, with different collections of bottles, statues, etc. They also serve pub cheese and crackers at the bar. Try this restaurant."
---
Garris Bar-B-Que.
200 William St.
(near Pine St., east of Michigan Ave.),
East Side (City of Buffalo).
854-4005.
[SEv, 10/10] says: "Stopped by for some take-out after the Bills game. Don't be intimidated by the outside of the place or the neighborhood! Plenty of on-street parking right out front. Ordered some take-out at the counter. Service was quick and efficient. Ordered a half rack of ribs, but what I got seemed like a much larger portion. Score! Ribs were very tender and flavorful. No smokey flavor, more of a North Carolina style. Tasty without being overpowering. Sweet-potato fries were excellent and a nice-sized portion. Cornbread was flavorless. I would go back again to try their chicken and seafood."

[RSp, 8/10] said: "Garris's BBQ on 200 William St., just up from Michigan, has the most delicious rib and chicken BBQ in the area. The place stands by itself on William, and, although there are no big signs, it is easy to find. Also, their homemade cornbread is to die for. I would guess that most people in WNY don't know about this place, which has been a family-owned business for over 50 years. The ribs and chicken BBQ (North Carolina-style) are scrumptious. The portions are large and are good for 2 meals. (We like the medium sauce.) Anyone who hasn't tried this place is missing out. We are now confirmed regulars."
---
Gate House Grill.
8220 Main St.
(between Transit & Harris Hill Rds.),
Harris Hill (Town of Clarence).
565-0338.
American.

[11/07] Given 3½ (out of 4) stars by Janice Okun, former Buffalo News restaurant reviewer.

[WHN] says:

[3/12] "After a movie, G and I had dinner at Gate House Grill on Saturday night, 3/10/12. We both ordered from the daily specials menu—medium-rare prime rib for me and beef tenderloin tips over pasta for her. Both item were very good, with assorted vegetables and a choice of rice or potatoes (I chose French fries) with mine, and vegetables mixed with the beef and pasta with hers. A house salad was included with each entree. I had a Living Social 'voucher' worth $34, which cost $17, so the meal, including 3 glasses of wine and a cup of coffee, was $40 with tax, but before the gratuity. Gate House Grill is a nice, casual restaurant with good food and service."

[6/11] "Friday night, 6/17/11, I had dinner at Gate House Grill with friends. The chalkboard listed some interesting specials, including orange-basil-panko haddock, which sounded somewhat unusual and, perhaps, Asian-influenced. When our server came, I asked if she would recommend that or the Cajun haddock from the regular menu, and how the special was cooked. She said both were fried and both were panko crusted. So, I ordered the special, or so I thought. (More later.) To start, my friends had salads, while I had clam bisque, which was what most places would call clam chowder. It was thick, creamy, and delicious. The others had house salads. The Italian bread served with the soup and salads was hot from the oven. The other main courses ordered were filet with baked potato and vegetables, and chicken paillards with mashed sweet potatoes, and the vegetables. My entree looked like a standard fish fry, which it was. Obviously, there had been some miscommunication between me and our server, since the three kinds of haddock all had panko bread-crumb coatings, and I was asking about one thing, and she was hearing a question about another. That said, the fish fry was excellent—not at all greasy, with a thin coating of the bread crumbs. I would rate it as one of the best fish fries I've ever had. The desserts, which we were told were all made in-house, sounded very good. I couldn't even finish the large piece of fish or all the French fries, but, if I had wanted dessert, I would have ordered their caramelized goat-cheese cheesecake with raspberry confit plus another raspberry item that I can't remember. Overall, excellent food and excellent service, despite the mix-up about my entree, which was my fault as much as the server's. Since this was only my first visit, I would give it one star on the Bill Rapaport scale, but hope to return and try other dishes from the menu."

[JoM, 3/11] said: "We stopped into the Gate House Grill for dinner on Friday, 3-4-2011. This is a nice little restaurant tucked away in the corner of the Bill Gray's plaza. On this Friday evening, it was quite crowded, but there was no wait for a table; we were seated in a back dining room. I started with a cup of the New England clam chowder, which was quite good. We both ordered fish fry as our entree. I had mine done Cajun style, and it was very good: a generous piece of fish accompanied by French fries. My girlfriend had the regular, beer-battered fish, but her side was sweet potato mashed. Her side was unbelievable; I wish I had ordered the same, although I enjoyed my Cajun fish fry over the regular beer-battered. That is just a matter of taste though. Overall, our meal and service was excellent, and I recommend!"

[SAS, 10/08] said: "Positive, with exceptions: My wife and I tried their Oktoberfest offerings last night. We started with drinks and a clams-casino appetizer. My wife raved about the signature mango martini she selected, and the appetizer was very tasty, made with whole, not chopped, clams. She had the sausage platter with the butternut squash soup and German-style potato salad. I had the Wiener schnitzel with mashed potatoes and a salad. She reported that both sausages were delicious, but her bratwurst was cold throughout the center of it. The German potato salad was homemade and quite tasty. The squash soup was lightly sweet and very flavorful, though I thought it was a bit too thick. My Wiener schnitzel was crispy outside, tender inside, but I did not care for the lemon caper sauce teamed with it. A more traditional gravy would have been better. I was able to substitute mashed potatoes (or fries) for the German potato salad, and they were warm throughout and creamy. Their regular menu had many seafood, beef, and vegetarian selections, so we will be back to give them another try."
---
Gatur's Ethiopian Cuisine.
69 Allen St.
(between Franklin St. & Delaware Ave.)
Allentown (City of Buffalo).
881-1832.
In the former location of Nadia's Taste of Soul.

[RHo, 10/28/12] says: "A friend and I ate at Gatur's at the end of September, completing our Ethiopian restaurant circuit. The food was very good and, having eaten at all three, local, Ethiopian establishments, I'd like to highlight the differences. Gatur's is by far the most 'sit-down' friendly, with the others being more take-out oriented, despite having tables. Gatur's offers pita as a substitute for the traditional injeera, which is nice for anyone who doesn't like sourdough crepes. There are also rice dishes, which again allows diners to avoid injeera. Gatur's has the most extensive appetizer list (4) and is the only one with a dessert menu. The desserts are very inexpensive, and some of the appetizers are as well, but Gatur's is by far the most expensive of the restaurants. I am sure the location and the rent have a big impact, but two of us usually have a sit-down meal at Lucy for under $10 total. Most notably, there is no vegetarian combo, which both other restaurants offer. Of the four, two-person combos, none are vegetarian, and each is $22. The family-style platters serve 3–4 and are close to $40. Individual vegetable dishes start at $6.50, with additional dishes costing less (about $3). We ordered two dishes to share and were charged $6.50 for each, which I expected, but I think that my friend was surprised. We wanted to try as much as we could to get a good comparison, so we ordered two appetizers and a dessert, all of which were delicious. While all three restaurants offer sambusas, and we wanted to get to try them here, in order to compare, they were so much more expensive than the other places ($1.25 each vs. $0.50) that I just opted for something completely different. The bagia (six chickpea fritters for $2) were quite good, but we really loved the ful, which was served with pita for dipping. The desserts were very intriguing, and, though we wanted to taste the difference between sweet bread fried into dough ball and dough bread fried into biscuits, we only ordered one dessert. (Vegans, look out for the chocolate sauce drizzled on top; it's not mentioned on the menu.) Even though Gatur's is much closer to where I live and work, I'll keep going to Lucy, because two people can eat six dishes for $8.99. If I ever have a large group (five or more) that wants to sit down, I'll be back at Gatur's."

[DGe, 9/13/12] said: "Visited Gatur's with my bride on Wednesday, 9/12/12. We had eaten a few times at Lucy on Amherst and Grant, and wanted to compare, being otherwise Ethiopian novices. We enjoyed the experience; the menu is reasonably priced and coded for heat, so you know what you are getting into. The wait staff has a good knowledge of the food and can answer questions. We ordered the appetizer combo platter and the number 4 dinner platter, which was way too much food. The appetizers were wonderful, especially the Ful, which was quite spicy but loaded with flavor. The Kitfo and lamb tibs were also loaded with flavor, but not hot. The beets were very good, cooked in spices that did not overpower them and not cooked to death, still nicely crisp. The Kike Alicha Watt, a red lentil stew, was the star of the meal. The meal was served spread out on a giant injera flatbread, and we ate with our hands; forks are available. The service was fine, although the restaurant was not busy. The decor was fine, Ethiopian in character, but nothing special. The bill came to about $35 for the two of us, with plenty of leftovers. Comparing this to Lucy, both are inexpensive; Lucy is smaller, Gatur's has a cleaner feel. The food at both is wonderful; better presented at Gatur's, more of a home-style feel at Lucy."

[LGe, 9/8/12] said: "I just went to Gatur's Ethiopian restaurant, and it was great! (The telephone number on Yelp is listed as: 716-881-1832, but, when I called it, there was a fax beep and then someone answering who let the phone drop.) I lived in Washington, DC, for a few years, where there are lots of Ethiopian restaurants, and this one compares well with the better ones I've eaten at. The food is served on a round tray covered with injera, the spongy, slightly sour bread that looks like a napkin when it's folded up. There are little piles of food all around the circle of bread, and then you tear off a piece of injera bread that has been piled in front of you, and, using your fingers, you scoop up the food and pop it in your mouth. (You can use a fork and knife, if you prefer.) It is full of interesting spices, and some dishes can be a bit spicy, while others are mild but very flavorful. Doro wot is chicken cooked in a rich, curry-ish type of sauce until it's falling off the bone, along with a roasted egg. I think that was my favorite tonight, along with shiro wot, made from chickpeas and spices. We also had beef tibs, which is well-cooked beef pieces in a spicy aromatic spice mix—delicious, but the beef was a little chewy. Two of us shared a combo plate that also came with an appetizer and a small green salad. With coffee and dessert, the whole meal, before the tip, was $27 for two. A delicious restaurant at a good price cannot be beat. The restaurant is comfortable, and the staff was accomodating, if a little inexperienced. This place is the third Ethiopian restaurant to open in Buffalo—I now don't have to run up to Toronto for my Ethiopian fix!"
---
GDI Countryside Inn.
2049 Sandridge Rd.
(between Walden Ave./Genesee St./Rt. 33 & Broadway/Rt. 20),
Alden Center (Town of Alden).
937-7778.
American, Polish, Italian, seafood (including frog's legs), etc.

[RoS, 8/10] says: "The GDI Countryside Inn is an out-of-the-way establishment in Alden with a wide variety of offerings to suit almost any palate. It is well worth the half-hour drive out on Broadway to Sandridge Drive from the inner suburbs of Buffalo. We went there seeking frog's legs for one of our party and, in particular, that delicacy not prepared in an oriental style. The Mini Seafood Platter was also ordered. The frog's legs were acceptable but not exceptional in their quality. They were likely stored frozen (as would be expected with such a large menu making supplying of fresh items across the board quite impossible). Specifically, when ordered sauteed in lemon-butter sauce (one of many available alternative flavorings, including deep fried), the frog's legs were slightly hard to chew and yet somewhat watery. The ample serving quantity was nevertheless finished off with some satisfaction. The seafood plate (haddock, shrimp, and scallops) was entirely very good. Servings came with three varieties of salad and a choice of potato. Prices are moderate. At 6 P.M. on a Friday evening, there was plenty of seating available. The service was excellent. The primary suggestion for the proprietors would be to reduce the variety of menu choices so that items offered might be more likely to be relatively recent acquisitions."

[KeM, 8/10] said: "A decent place with wide variety of menu items of mostly American and Polish origin."
---
Gene McCarthy's.
73 Hamburg St.
(at Republic St., east of Louisiana St.)
Old First Ward (City of Buffalo).
855-8948.
[4/11/13] Given 4 (out of 4) pennies by Emeri Krawczyk, Buffalo News "Cheap Eats" restaurant reviewer.
---
George's Hot Dog Stand.
5808 Herman Hill Rd.
(Rt. 277, at S. Abbott Rd.),
North Boston (Town of Boston).
648-0320.
[RDM, 7/10] says: "This is a wonderful, family-friendly, hot-dog stand. We had to try it after we saw it featured in Buffalo Spree's best of Buffalo issue. We enjoyed our hot dogs and cheeseburgers especially, with fresh pickles and chopped onions from the condiment bar. The curly fries were the best, though! After lunch, our 5- and 2-year-old boys loved spending time on their many playground areas. We'll be back!"
---
Gertie's.
6010 Goodrich Rd.
(at the northwest corner with Clarence Center Rd.),
Clarence Center (Town of Clarence).
741-1311.
For a history of Gertie's, see Glynn, Matt (2012), "A Chance Meeting at the Airport Leads to the Job—and the Love—of a Lifetime", Buffalo News (25 November): C6–C7 (published online as "Airport Meeting Has Unexpected Destination: Owning a Clarence Restaurant").

[1/18/13] Given 8 (out of 10) points by Andrew Z. Galarneau, Buffalo News food editor.

[WHN, 6/12/15] says: "I met a friend for lunch at Gertie's today. He lives nearby and has been there a number of times, but it was my first time. We sat on an outside patio between the restaurant and the building next door. There are also a few tables on the sidewalk in front. Unlike most restaurants in Buffalo, Gertie's has heaters, which weren't needed today, of course, but would extend the outdoor-dining season by a month or two. I've always wondered why more Buffalo-area restaurants don't use them. The lunch menu is mostly sandwiches, wraps, and salads, so I ordered a turkey, asparagus, and roasted red pepper sandwich with cream cheese, on house-baked, whole-grain bread. My friend ordered a roasted vegetable wrap, which his wife had recommended. Both lunches came with vinegar-based cole slaw, and pasta salad. Both were very good. With a glass of wine, coffee, and NYSST, my lunch was a shade under $20 before tip. G and I will have to meet them here for dinner sometime while the weather is nice."

[KaB] said:

[8/14/14] "We had a lovely dinner at Gertie's recently. We have not been to Gertie's in a couple of years, and they have completely changed the space since then. They have gotten rid of the coffee area and dessert display cases when you first walk in. Now it is a full bar. The dining room is now dedicated to tables, which has opened up the area. We did not have reservations but were seated promptly. The menu had many options. We started with their Bitterballen appetizer: It is 3 breaded meatballs filled with creamy, shredded beef. The shell was crispy, and the interior was creamy and had flavorings like a Swedish meatball. They were unique and excellent. We also ordered the Truffle Sea Bass and BBQ Salmon. Both were served with champagne, lemon risotto, and green beans. The sea bass was perfectly cooked, with a crispy exterior and juicy flaky interior. The salmon was also perfectly cooked, but the BBQ sauce overwhelmed the fish; it was an interesting combo in theory, but the sauce was applied with a heavy hand. The risotto was perfect, and the green beans were lightly flavored and retained just the right amount of bite to them. Overall, the service was excellent, and the food very good. We can't wait to return to Gertie's."

[3/12] "We went to Gertie's on Friday night [3/9/12] with a couple of friends. When we arrived, we were seated promptly in their cozy dining room in the front. The restaurant was set up with enough rooms between tables so that you do not feel crowded at all. On Friday nights, they have Crunchy Oven Baked Haddock(*) as a special, along with other Friday fish specials. Three of us chose the haddock, and one chose the Salmon Cake special. Both came with choice of soup or salad. I was lucky enough to get their last serving of butternut-squash soup. The soup was thick and silky, and nicely seasoned. The baked haddock came with homemade tartar sauce, rice, and carrots. The piece of fish was large, and the crust was nice and crunchy. We debated whether it was coated in panko bread crumbs or fresh ones that had been baked previously, and decided that they were fresh bread crumbs. The tartar sauce was thick with chopped, fresh herbs. It was the best tartar sauce that I have had. The salmon cakes were dense, without much filler. The tartar sauce that came with them seemed to be slightly different, but it could have just been that I had more herbs in my portion. Gertie's also had a nice wine list at reasonable prices. Service was very attentive. Their menu overall looked very promising for breakfast, lunch, and dinner. We have recommended Gertie's to all of our friends, and look forward to going back."

[DGB] said:

[8/11] "Now serving dinners Friday and Saturday evenings. The bar boasts a nice selection of wines and beers (only), and the restaurant now offers an expanded menu with the addition of sandwiches (on homemade bread), burgers, salads, and an assortment of 'Small Plates'. The salmon cakes were crisp and flavorful—mostly salmon—and the stuffed shrimp were delicious. My Gertie's Burger came with sautéed onions and bleu-cheese mayo, and was juicy and delicious. Save room for the carrot cake—possibly the best I've had anywhere."

[7/11] "A few weeks ago, I had the pleasure of enjoying Sunday Brunch at Gertie's. It is the quaint little building that once housed Fritz, Fredi, and NovelTea. Sitting on the side deck on a sunny morning was an ideal setting for the best quiche I can recall. It was a high, light custard in a delicate, flaky crust—clearly house-made. My wife declared her cranberry scone the best outside of London (England—not Ontario). It came with house-made, clotted cream and blueberry 'jam', which was more like a sauce. All of the pastries are homemade daily, and each looks better than the last. There is a nice menu of salads, sandwiches, wraps, and stuff for lunch. My wife returned recently for lunch, which was every bit as good as our brunch. Right now they are open for breakfast and lunch only. I only hope they go through with their plans for late-afternoon, wine tastings and tapas. It is a little gem, hidden away in Clarence Center, which is well worth the trip."
---
Getzville Grill & Bar.
3175 Millersport Hwy.
(near Miller Rd., between N. French & Dodge Rds.),
Getzville (Town of Amherst).
580-3008.
[SSt, 8/10] says: "My husband and I stopped here the other day to give them a try; they have been open for a couple of weeks (in the former location of Dacc's on Millersport). The menu is the basic bar menu. We both tried the burgers—I had the patty melt, and my husband had a slightly fancier burger on French bread, with mushrooms, bacon, and spinach—but we never did find any spinach. Burgers come with a bag of Lay's chips, so we ordered a half order of sweet-potato fries to start out. Everything was delicious. The inside is freshly painted (and perhaps remodeled, but we never did visit the previous restaurant), and they have a huge flatscreen TV as the focal point on one wall, with several others. Service was friendly."
---
[

] Giancarlo's Sicilian Steakhouse & Pizzeria.
• Facebook page
5110 Main St.
(at the back of the Walker Center, near the Park Club Ln. entrance,
west of N. Forest Rd., & just west of the Village of Williamsville,
east of the I-290/Youngmann Memorial Hwy.),
"Greater" Williamsville (Town of Amherst).
650-5566.
Online reservations available via OpenTable.com.

Former site of ZuZon, Vue, and Le Metro.

Lunch, dinner, catering & private events, take-out.

Vegetarian & gluten-free items.

Bill says:

[5/14/15] After a shoe-shopping trip to Tony Walker for our 10-year-old granddaughter, MER, she, and I had dinner at Tony Walker's Giancarlo's, out of convenience. It was one of the best meals that we have had, with excellent service! I am raising them to 1 star. MER began by sharing a daily special appetizer of mozzarella wrapped in prosciutto, with cherry tomatoes and (I think) arugula, with a balsamic glaze; it was a bit heavy on the prosciutto, but delicious. For our main courses, our granddaughter had the margherita pizza without basil, which she enjoyed; MER had a superb, 6-oz. filet mignon, cooked medium as requested; and I had a daily special of seared halibut, very tender and sweet, over an excellent lemon risotto with sauteed arugula and roasted cherry tomatoes, spring onion, and three fresh crab claws. I had an affogato with chocolate gelato for dessert (very good; sweeter than Aroma Bryant's version), and our granddaughter had 4 Oreo truffles, consisting of crushed Oreos, cream cheese, and chocolate ganache; she loved them. Interestingly, our server presented the daily specials using a photo app on a tablet! With drinks and tax, before tip, our meals averaged just over $43/person.

[3/19/14] MER and I returned for dinner, along with SLD and our 8-year-old picky-eater granddaughter, for precisely the reason cited in my previous review: We were shopping at the Walker Center, so it was convenient. MER had been back a couple of times previously and had not been any more impressed than she had been the first time, so she wasn't expecting anything; SLD had not been here before. To cut to the chase, we had an excellent dinner! I should also note that their menu is very different from what it was two years ago. Steaks are now on the regular menu, side salads are a bit more expensive, "light breakfasts" seem to have disappeared (though their Facebook page still says that they serve brunch), etc., though the range of offerings remains the same. A plate of bread with a pot of butter and a pot of ricotta with rosemary and oil was brought to the table; I tried the ricotta (like a burrata in consistency, i.e., very spreadable), which was interesting (I probably would have loved it had the herb been something other than rosemary, which I'm not fond of). We began with a shared hummus platter: slices of pita, celery, carrots, and cucumber with a garlicky hummus dip—delicious. SLD also had a kale Caesar salad, which she thought was nicely crunchy even without croutons (she declined the anchovies). For my main course, I had the scallops: four, large "seared day boat scallops [and] sprouted lentils" in a slightly spicy, tomato-and-white-wine sauce with a sweet pea puree (the menu also listed sauteed onions and garlic, and parsley; perhaps the sauce was made with them, but they were otherwise undetectable); it was excellent: The scallops were perfectly cooked, no knife needed to cut them, and the lentils and sauce complimented them nicely, with the puree taking the sauce's spiciness down a notch (a good thing, in my opinion). MER had the chicken marsala, with roasted garlic mashed potatoes and lots of asparagus; she said that it was "superb". SLD had a "perfect" Chicken Skewer appetizer as her entree: "grilled cajun [sic] chicken skewers, bell peppers, red onion, homemade barbecue sauce". Our granddaughter had a plain cheese pizza, which she liked; I had a taste: very good, almost NYC-style (not unlike that at Rocco's). She also had the canneloni for dessert (two small canneloni, with whipped cream, strawberry slices, and chocolate sauce). I had a dish of hazelnut cappucino gelato, also with whipped cream and strawberry slices, also very good. Unobtrusive and competent service by Dan. With drinks and tax, our meals averaged a bit over $43 per person before tip. Will we be back? It's more likely than it was before our first visit, though it's still a bit out of the way for us; for this kind of cuisine, I'd rather eat at YOLO: closer to where we live, very similar in variety of offerings (minus the pizza), and less pretentious(!).

[2/25/12] [MER] & I were invited to join friends for a birthday dinner here. [MER] had the Chicken Milanese ("lightly fried chicken cutlets, panko and herb crust, parmigiano, grilled vegetables, lemon"; $14), which she said was good, not great; the veggies (onions, green peppers, and a lone zucchini ["zucchino"?]) were room temperature. I had the Fresco ("penne, light rose sauce, seared shrimp, garlic, spinach, cherry tomatoes, shaved parmigiano"; $16); it was good, not great; there were only 4 shrimp. I also had a house salad ($2 extra when you order a "Signature Pasta Dish", as I did); it was good, but nothing special. The restaurant was fairly noisy because of a private party in a separate room, until someone remembered to shut the door. In some ways (menu, informality), Giancarlo's reminds me of Rocco's Wood Fired Pizza, but it is nowhere as good. I'd return if I were in the area, but I wouldn't go out of my way.
---
Gianni Mazia's on Main.
10325 Main St.
(east of Shisler Rd.,
west of Main Street Town Park),
Clarence Hollow (Town of Clarence).
759-2803.
[JoM, 5/6/14] says: "My parents and I stopped in for dinner on Friday, 5/2/2014. We heard that they served an excellent baked or fried fish dinner…and they do! We each ordered one of the wood-fired, oven-baked fish dinners. I chose the Cajun, my mother had lemon pepper, and my father had garlic parmesan. The fish itself is served on a separate plate from the sides. The sides, which included French fries, coleslaw, and potato salad, were served on their own plate, and it was huge. The fish was prepared with a lot of butter: It sat on the plate, with pools of butter around it. It was delicious even with the excessive amount of butter. The 3 of us agreed that the garlic parmesan was the favorite of the 3 choices. I was impressed with the menu. Mazia's was known as a pizzeria in the Clarence area for many years, but they've expanded their menu. Service was quick and professional. Overall, we enjoyed our experience, and I look forward to returning."

[BMcWS, 5/09] said: "This is a reincarnation of Mazia's Pizza. They've moved down the street into the former Teso's Pizza. They've totally redone the place—wood-burning oven, new wall treatments, interesting curved bar, etc. Unfortunately, there's not much new with the menu. The majority of the menu is the same old stuff—pizza, wings, pasta, etc., but pared down a bit from the previous behemoth menu they had. They have added a page of wood-fire pizzas. When we were there, we ordered one regular pizza (just cheese) and a wood-fire pizza—the Miami Beach, which had chicken, mozzarella, tomato, and broccoli. Our server told us the wood-fire pizza would take 20 minutes. Well, 45 minutes later, it finally arrived at our table, and I was pretty appalled by it. It seemed to me the pizza had been cooked in three parts. First, the crust must have gone into the oven. It was thin and nicely browned. No problem there. Then the cheese must have been melted, but quickly, since there was none of the nice, brown spots you normally get. Then it was clear that the chunks of chicken, pieces of tomato, and broccoli (which was almost exclusively stems) had obviously been put on at the very end. The tomato was still wet and had not cooked at all. The toppings had not even adhered to the cheese. It was mighty disappointing and pretty flavorless. The regular cheese pizza was fine—same as it always was. We'll continue to order regular takeout from Mazia's, since they are the closest pizzeria to our house, but we won't bother with the wood-fired pizza again. They really need to add some different things to menu—it doesn't feel like a restaurant menu. It still feels like a pizzeria menu. The only bright spot was that the waitress brought us an entire pitcher of water without us asking. We appreciated that."

[6/09] Paul Cambria, restaurateur of Gianni Mazia's, replied to BMcWS: "Sorry you did not have the dining experience you desired however you are the only one who has not raved about the brick oven pizzas. As far as service I do not know when you were in but this is our third week and there was a learning curve for the new kitchen and service is where it should be now it takes time to get it right. Further you missed all the new offerings. Stuffed banana peppers, fresh cut fries, home made beans and greens, home made batter fish fry, the original ranch burger, wood fired spaghetti and wings, many things you over looked. try us again and I am sure you will be satisfied. We have had nothing but compliments about our food. I am sure you had a hitch now and then engraving a trophy give us another chance."
---
Gigi's.
257 E. Ferry St.
(west of Jefferson Ave.),
East Side (City of Buffalo).
883-1438.
Barbecue and soul food.

[CJa, 11/10] says: "Had breakfast at Gigi's this morning [11/28/10]. We were concerned that it wouldn't be open, as it was a Sunday, but they were. The menu is pretty basic: eggs, pancakes, French toast, omelettes, etc. Everything is served with grits, and you can order home fries in addition. I had the cheese omelette—the eggs were fluffy, and it was made with American cheese. The eggs came with grits, which were smooth and very good, and I ordered a side of beef bacon, which I assume is to cater to the Muslim population. [Or the Jewish population :-)] I enjoyed the bacon, which was thicker and heartier than pork bacon. They also serve beef and turkey sausage. My breakfast companion had eggs: easy-over, pancakes, bacon, and grits. He enjoyed his meal. They also serve steak and eggs, fried haddock and eggs, and something they call an 'everything' omelette, but I wasn't quite ready to find out what that entailed. Next time, I intend to be more adventurous. The prices were reasonable. We will go back."

[CJF, 3/10] said: "Long-time user, first-time reviewer. [Welcome aboard!] Just back from lunch at Gigi's. Went looking for barbecue at some place different. We found it. This East Side joint is the place for barbecue & soul food. My order of beef ribs came with 2 sides: I chose corn & pinto beans. More than enough for lunch. Corn bread came with every order. The ribs were slightly smoky, pull-off-the-bone tender, and had just enough sauce that was more sweet than tangy. Lunchmate's fried-chicken (you can choose breast or leg) was perfectly battered and not greasy. Sides of real mashed potato & black-eyed peas. Just-made peach cobbler for dessert. This is a neighborhood place, 6 or 7 stools at the counter, plenty of tables in the back, with lots of action at lunch. Many breakfasts being served then, as well. Not haute cuisine by any means, just good food."
---
Gigi's Cucina Povera.
981 Kenmore Ave.
(at Hiler Ave.,
west of St. Joseph's Collegiate Inst.,
east of Colvin Blvd.
& west of Starin Ave.),
Village of Kenmore (Town of Tonawanda).
877-8788.
In the former location of Hourglass and O'Connell's.

Online reservations available via OpenTable.com.

Sicilian-Mediterranean cuisine.

[WHN, 2/22/14] says: "Last night, Friday, 2/21, we had dinner at Cucina Povera, our first time here. We ordered a bottle of Rodano Chianti Classico ($34), and were served Italian bread with an olive oil and herb dipping sauce, and a bean spread. Both were quite good. Many of the menu items are available in both small and large plates, so we asked our server if the small plates would be enough. She said that, unless we were really hungry, the small plates would be enough, and recommended that we have soup or salad along with the small plates. G started with a Tuscan bean soup, while I had a house salad of mixed greens and cherry tomatoes, with a simple oil and vinegar dressing, with a hint of garlic. Both were delicious, and each was only $2 extra with the main course. For her main course, G had rigatoni Bolognese ($8.95), which she said was very good, but not as good as her favorite Bolognese from Curly's. I had gemelli pasta with shrimp ($10.95), tossed in a chunky tomato sauce with pancetta. Both dishes were delicious, and there was enough pasta (but no shrimp) left over for lunch or a light dinner. We had coffee ($2.95) but were too full for dessert. We'll be back."

[CJF, 2/3/14] said: "Menu describes fare as rustic Northern Italian. All food of good to very good quality; great specials. Very reasonably priced. On the spectrum of Italian places, much better than Chef's, not the same ambiance as Sinatra's or Lombardo's. Reservations needed on the weekend. Thanks for keeping WNY diners informed!" [You're welcome, and thanks for your kind words!]
---
Gigio's Cafe.
1821 Pine Ave.
(between 18th & 19th Sts., east of Portage Rd.),
City of Niagara Falls (Niagara County), NY.
282-9144.
[MJH, 7/09] says: "Small cafe near Niagara Falls city market; park in city market or on Pine Ave. The cafe seats about 20 folks; it's family run, full menu, but can't tell you any thing about it. I stop on Fridays for the paste and tripe with traditional Italian sauce and one huge meatball; everything cooked fresh, gives you the taste of old-world sauce. The sauce is just like your grandmother made every Thursday and Sunday; good-tasting food at very good price."
---
Gin Gin.
3381 Sheridan Dr.
(at Sweet Home Rd.),
Eggertsville (Town of Amherst).
836-2600 or 836-2614.
Chinese.

[3/10] Listed as one of 41 "Restaurants We Love" by Buffalo Spree magazine.

[4/07] Listed as one of Buffalo's "27 Best Restaurants" by Buffalo Spree magazine.

[HDe, 3/08] says: "I've been a fan of Gin Gin since they were over in the Hills Plaza. I'll start by saying the food is of very high quality, and I love the varied dishes and the fact they are maybe the only place serving Bubble tea. You also can't beat their reasonable prices. However, I admit I feel they have serious issues with how they do things, and service in general. Pretty much if you go there a few times as I have, you'll notice it's primarily one person who takes orders and seems "in charge". Yesterday, it must have taken me 15 minutes to place a take-out order over the phone. The first girl who answered didn't understand me. When I finally talked to the main lady, she took my order but still seemed to have some difficulty fully understanding me. If you do ask questions about an item, it takes them a bit to understand and try to answer. On one occasion, I went for dinner on a weekend. They did seem to have 2 young girls working, but they had trouble with the register, and service was horrible. I had to continue to get up and ask for something, containers or my bill. Also, when I did place my last take-out order, I was told "1/2 hour". I felt that was ridiculous for being 4:30 on a weekday. Chinese food is known for its quickness. I feel they need more staff; and I mean another cook; another counter person; and a waitress who knows what she's doing, knows the menu, and so forth. Right now, you grab a paper menu, order it, and hope it comes eventually. Again, I love the food and variety, but the service-related problems are bad. They also advertise "noodle bar", which I have never seen running. Sounds great; how do I try it?"

[ECB, 3/08] says: "On the advice of a local food blog, went here to try a specific dish—Spareribs with Wine Garlic on Rice. As I was told, the menu was extensive, with all of the usual items you find at Chinese restaurants as well as a huge collection of more traditional dishes, like several varieties of congee and dishes built around chicken feet, beef tendon, and pickled vegetables. I started with Hot and Sour Soup, which was sweeter than I am used to but still quite nice, especially given the weather. The main course, however, was everything it was cracked up to be. Sweet, garlicky, and succulent, though you have to gnaw the meat off the bones. My companion tried the Sweet and Sour Chicken and Beef with Broccoli, both of which were satisfactory."
---
Gino and/or Joe's pizzerias.
Just as there are various pizzerias in the Buffalo area called "Bocce", so there are several owned by various combinations of people named "Gino" and/or "Joe". One or more of them are, or may at one time have been, related to Joe's NY Style Pizzeria & Restaurant. (And there used to be others, in Niagara Falls, NY, and in Lockport.)
[JoM, 2/12] informs us: "I believe that I can clarify some of the confusion on Gino and Joe's pizzerias. There are 2 separate locations in the Main Place Mall. The location on the first floor has the same name, but is a different owner from the food court and Elmwood Ave. locations. The 856-4340 number is for the first-floor location. The 856-3107 number is the food court. It's pretty confusing.
[7/21/15] And, to make it even more confusing, the Elmwood location and a new(?) South Buffalo location are now calling themselves just "Gino's NY Pizza".
For an earlier summary of the various pizzerias with "Gino" and/or "Joe" in their name, see Sommer, Mark (2008), "A Smile with Every Slice", Buffalo News (1 November): D6,D7.
I am listing all of the ones with "Gino" in their name here in one place, for convenience. For the one that only has "Joe" in its name, click here.
Also see the comment by [JKl] at the end of her review of Gino's Pizza Place in Tonawanda, below.
Gino & Joe's Famous New York Pizza
400 Main St.
(Main Floor, Main Place Mall, between Court/Clinton & Eagle Sts.),
Downtown Buffalo.
856-4340.
Gino & Joe's New York Style Pizzeria & Restaurant
400 Main St.
(Food Court, Main Place Mall, between Court/Clinton & Eagle Sts.),
Downtown Buffalo.
856-3107.
Gino's NY Pizza
1009 Elmwood Ave.
(north of Potomac Ave.,
south of Bird Ave.),
Elmwood Village blue section (City of Buffalo).
885-1777.
Gino's Pizza Place. —WARNING: WEBSITE HAS LOUD GREETING
351 Fries Rd.
(at Brighton Rd., between Eggert Rd. & Niagara Falls Blvd.),
Brighton (Town of Tonawanda).
836-8020.
Review of Gino's Elmwood Village location:

[Bill, 7/10/15] says: My granddaughter and I ordered pizza and wings from Gino's NY Pizza for delivery. We had a large, "NY style" pizza—half cheese, half pepperoni—and an order of a dozen mild wings. When I try a new pizza place, I always try their plain-cheese pizza first, in order to calibrate it with my NYC-pizza taste buds. This was pretty good; not perfect, but among the closest to true NYC pizza that I've had in the Buffalo area. The wings were a bit less crispy than I prefer, and a bit on the greasy side; "mild" was spicy enough for us. With tax and delivery, before tip, our order came to about $25.

[JoM, 2/12] says: "I'm a fan of NY-style pizza. While there are a few pizzerias scattered throughout the Buffalo area that serve NY style, I believe the Elmwood location is the best.

Reviews of one or both of Gino & Joe's Main Place Mall location(s):

[WHN, 2/24/14] says: "For what it's worth, my friend G says that the Gino & Joe's upstairs in Main Place Mall is much better than the Gino & Joe's on the street level. But, I don't know which is owned by Mr. Ferro, or if both are, but the old (2008) Buffalo News article by Mark Summers [see link above] indicates that, as of 1997, he owned only the downstairs one. I'm sure that clarifies everything. :-)"

[JHo, 10/05] said: "This place has the best New-York-City-style pizza that I have been able to find in Buffalo! It might not be quite as good as the real deal, but it's the best I've found...and I've been searching very hard! The sauce has a good flavor, the crust is thin and crisp, and there is a good ratio of cheese:sauce:crust. Also, they have regular pepperoni—if you are not originally from Buffalo, you know what I mean. Buffalo pepperonis are small and thick, and they turn into little cups on the pizza when cooked; regular pepperoni is larger, flat, and thin. If you grew up loving thick-crust pizza, this is not the place for you. But, if you grew up on NY style, you will be happy to find this place! You can even order a "large pie" without them looking at you like you're crazy. I discovered it while working downtown this past summer. I'm a law student at UB, but, whenever I have a class downtown, I make it a point to stop in for a slice and a soda and to harass the owner to open another one in Williamsville or Amherst. The one downside is their location and hours. The Main Place Mall is weird and mostly empty and sort of a pain to get to if you're not going downtown for something else. The workers will, however, bring the pizza right to the outside door of the mall if you order something to go ahead of time so that you don't have to worry about parking. I think they are only open until about 6pm Mon-Sat, which is sort of weird, but I guess makes sense since that area of downtown is pretty dead once all the 9-5ers go home for the day. In any case, the food is great and I highly recommend it. The staff there is very friendly as well."

Review from more than 10 years ago:

[MEL, 4/98] says: "Pizza, spaghetti, subs. Not the best, but a satisfactory meal."

Reviews of Gino's in Tonawanda:

[JKl, 1/08] says: "By far, one of the most overrated pizza places in the Ken-Ton area. My mother suggested this place to my husband and me, and we try to sample pizza from every place we can in the local area. She works for the local school district and says that everyone raves about their pizza and that they often donate their pizza to events. So we ordered a large Cheese n Pepp for pickup. My husband came home with the pizza and put it on the table and said, "Did you get a medium?" I asked him why, and he told me that the box was so light and that the pizza was sliding around inside like it didn't fit the box. We opened the top and were shocked—it certainly was a small "large" pizza. It did look more medium-like! Besides the size, we were exceedingly disappointed. The sauce was way too thick, and there was too much on the pizza. Additionally, the cheese didn't come up to the edges of the crust, but instead ended about 2 inches away from the edges of the pizza, leaving us with an inch or so of sauce leading up to the crust. It was a thick pizza, but disappointing. I compared it to the quality of a Chuck-E-Cheese pizza, and my husband agreed! Don't believe the hype on this one. Looks like a lot of people have been swayed by Gino's generosity and not by the quality. Not to mention, this wasn't a cheap pizza—one of the more pricier options compared to other local pizza joints!"

I [Bill] usually don't editorialize, and I've never eaten at this Gino's, but I can't resist a comment. Pizza tastes are highly personal. I come from NYC, and have not really found any good pizza in WNY. However, I found [JKl]'s comparison to ChuckECheese interesting, because, although it's not great pizza, I really think it comes somewhat close to NYC pizza. So maybe Gino's isn't bad pizza on an objective scale, but only on a subjective one :-)

...to which [JKl] replies: "So you're from NYC. I have a friend from NYC and he swears by the pizza at Gino and Joe's Pizza in the Mainplace Mall. I've had it—it's delicious, but very different from the pizza we're used to here in Buffalo! :-) (and I personally think we have the best pizza around, thankyouverymuch!)."
---
Giuseppe's.
7067 Olean Rd.
(Rt. 16, at Darien Rd., south of South Wales),
Town of Wales.
652-9455.
[6/12] Given 4 (out of 4) pennies by Anne Neville, Buffalo News "Cheap Eats" restaurant reviewer.
---
Glen Park Tavern.
5507 Main St.
(between S. Cayuga Rd. & Los Robles St.),
Village of Williamsville (Town of Amherst).
626-9333.
[WHN] says:

[12/7/12] says: "Along with two friends, I had lunch at Glen Park Tavern on Thursday, 12/6/12, during their 125th Anniversary celebration. I have eaten here about a dozen times since my last review two years ago and was surprised at the negative comments about the food and service. I have only had one mediocre meal (tough roast beef carved off the bone), and the service has always been very good; granted, I have only been there for lunch. I will agree that the prices have increased substantially since I first went there. Yesterday, two of us started with lobster bisque, which has always been delicious. Then I had a 6-oz. roast beef on kummelweck, served medium, as ordered, with French fries on the side. My friends both had small fish fries, with cole slaw and French fries. The fish fries used to include macaroni salad also, but this time did not. With three drinks, our lunch was just under $25 each, before tip."

[11/10] "I returned here for lunch with a friend on Sat., 11/13/10. They offered a number of lunch specials, but I had a 'stuffed' bleu cheeseburger, with lettuce, onion, tomato, and mayo, accompanied by French fries, from the regular menu. My friend had a 'small' fish fry, with cole slaw and French fries, also from the regular menu. I'm not a light eater, but could only finish half my burger, and my friend also left about a half portion of his fish fry. Good food, good prices, great service (and a good assortment of draft and bottled beers)."

[8/10] "I met a friend for lunch at Glen Park Tavern today, Monday, 8/9/10. My wife and I had had fish fries here a long time ago, which I remember as being good, but there was a long wait, as is typical for restaurants serving Friday-night fish fries. At lunch time, there was no waiting for a table. My friend told me that, on Mondays and Tuesdays, they offer hand-carved roast beef and turkey. I ordered beef on weck, and he ordered the turkey, but they were out of turkey (at 12:30), so we both had roast beef. The beef was tender and flavorful, and the accompanying French fries were very good. My friend dines here regularly, and usually has the turkey with mashed potatoes, which he said is excellent."

[TNa, 11/12/12] said: "First time at Glen Park Tavern. Initial impression is that the place is pricey, but, if the food is good, it might be worth it. We went for lunch. Couldn't complain about the service: We got none. Well almost none. It was pitiful. Onion rings were terribly greasy: The grease puddled in the bottom of the basket. After a ring sat on my plate, it left a brownish grease that looked disgusting. We couldn't eat any more of them after the first bite. Meals were just OK. Service sloooooow. We overheard another customer asking about the wait for her tuna melt. She was told they take longer. A tuna melt needs more time! Since when? While leaving, I told my wife to take a good look: We're not coming back."

[JKl, 7/11] said: "My husband and I met here after work around 5 P.M. on a Friday evening. We had made reservations, as the hostess told us earlier that day she would recommend doing so. When we arrived, there were three people at the bar and a couple at one table; otherwise, the place was empty. The hostess had reserved a booth table in the very front of the restaurant, looking out the window. We gratefully declined these 'best seats in the house' as we didn't want passersby watching us eat nor did we want to be boxed in by the people lingering near the bar, right next to this table. The bathroom was tiny and not kept in great repair; a restaurant that is able to charge $25+ for entrees should pay a little more attention to the amenities as well. As for the food, wow, let me just say that I was shocked to have some of the best chicken wings I've ever had in Buffalo. We order our wings extra crispy, as often the jumbo wings served in WNY are often 'undercooked', in our opinion. However, these wings were big, super crispy, and yet still juicy and cooked all the way through. We were burning our mouths, we were in such a hurry to devour them! My husband ordered the bleu-cheese-stuffed burger, and, shockingly, there was 'too much cheese' inside of it. He said he was overwhelmed with the taste of the bleu cheese, to the point where he couldn't even taste the meat anymore. In the mood for some comfort food, I ordered the hot roast-beef sandwich. It was nothing extraordinary, basically similar to an open-faced sandwich you'd get at Denny's, sadly. Although we didn't have it, a man at another table commented to the server how much he loved the panko-crusted fish he was eating, noting that it was the crunchiest breaded fish he's ever had. Glen Park Tavern's menu is huge, so much so that I can't believe the kitchen in such a small place is able to manage so many different dishes. It took us quite a long time to peruse all their offerings before making a decision. Choices range from basic bar food to exquisite-sounding entrees. Even though the restaurant was basically empty, our service was lacking. We were often left with empty glasses on our table, and a different employee actually came up and noted how long we were sitting there without beverages and offered to get us a refill."

[GOw, 9/09] said: "A real nice Friday night in the Village of Williamsville. My oldest was home from her stint with the USAF in Afghanistan, and the 6 of us decided a nice dinner out was necessary. We ade reservations for 8 P.M.…thankfully, as the place was pretty busy. Since my oldest turned 21 in January, I bought her the first legal drink…OK; I can keep kidding myself. We had a great time. The Glen Park is a place my wife and I have been quite a few times. We enjoy the atmosphere. It certainly had a buzz going that night. Our waitress was great. She was very busy and somehow kept our glasses full, and the food kept coming at a good pace. We were very hungry. Overall, the food was really just mediocre. No great standouts and nothing that was terrible, just OK. The bread was ordinary. Appetizers pretty good. We love calamari; these were done fine. The toasted ravioli was bland and dry. The artichoke dip with garlic toast was very tasty. Dinners were also just average. I had the broiled fisherman's platter. I skipped the potato and asked for double veggies. I received a huge mound of baby carrots. What a shame! At this time of year there is an abundance of fresh produce. I can have baby carrots anytime. The presentation of my platter was underwhelming, but everything was cooked well and seemed fresh. My wife had crabcakes, which she has had before. Good, no complaints. 2 of the kids had chicken in the basket. This was very fried. Kids complained of the coating being very hard to bite into. Daughter #3 had chicken Parm, and she did not come up for air, so I figured she liked it. The Airman ordered a special flank steak dish. I thought it was good, but she is very picky and did not eat much of it. We also had lobster bisque and New England clam chowder. Chowder was very good; the Bisque was a bit watery. Our waitress talked us into a couple desserts to share, which topped off the evening nicely. The food, while not stellar, was OK, and we had a great time."

[JSG, 9/06] said: "Three of us recently dined here on a Friday night. I had made reservations, and so we waited about 10 minutes for our table to be set up. An older gentlemen met us outside and walked us in, pulling chairs out for the two ladies accompanying me, a very nice touch that was well noted. We all ordered standard pub fare. The food was good, my open faced Reuben was very large, and the corned beef had a taste and texture like that I grew up with in my very Irish family. One friend's salad looked excellent, and the French onion soup was also complimented. Glen Park is by no means quiet but rather a great spot to relax with a cocktail and have a good sandwich after a busy week. I look forward to a return trip."

[KATS, 5/06] said: "We recently popped into Glen Park Tavern for a quick, late-night dinner. My turkey burger was delicious, juicy and nicely spiced. It was served with a roasted red pepper and asiago cheese melted on top. A nice change from the usual BBQ sauce (which I hate) or mayo (which is delicious but evil). The fries were a little "wet"—overgreased, but that was quickly covered up with a dousing of malt vinegar. My companion had the steak sandwich, which he enjoyed. The bar atmosphere is nice, and we'll be back for some eats and drinks another night."

Reviews from more than 10 years ago:

[GS, 1/04] said: "Three Stars! Last night was the third time I've dined there, and the food was delicious, hot, and plentiful. Nice tavern atmosphere and very good selection of wines and premium beer/ale on tap. Would highly reccommend this establishment."

[Bill, 5/00] said: [MER] and I visited here with my father and son. My lobster bisque was deliciously smooth, slightly spicy, and chock full of small pieces of lobster. The salads had no iceberg lettuce, which is a plus in my view, and I chose a pine-nut vinaigrette, which was quite good. My father and I both had a grilled mahi mahi with mango salsa; both of our dishes were cold and had to be sent back to be reheated. It was good, but nothing to rave about; there wasn't enough of the salsa, either. It was accompanied by baby carrots and a tasty rice pilaf. [MER] had steak with roasted peppers in a hunter sauce; her observation was that this is not the place to order steak and that the hunter sauce was nothing special. My son ordered chicken fingers, which the waitress (a very good waitress) brought for him right away. But he didn't care for his tiramisu for dessert (although [MER] liked it :-); my father and I had a caramel apple pie, which was good, but nothing special. Both [MER] and my father reported that the coffee was excellent. One complaint: The table was too small for 4 people, and the ceramic plates slipped around on the glass-topped tables when you tried to cut your food with a knife. Our meal (for 4 people, with 2 glasses of wine) came to slightly over $100. All in all, although nothing was especially bad, I see no reason to return.

[MEL, 8/99] said, after visiting the Taste of Williamsville: "A very interesting and unusual "toasted" (i.e., deep fried) ravioli (a dish normally found only in St. Louis); cheese filled and very spicy (unlike the St. Louis variety, which tends to be meat-filled and blander)."
---
Globe Market.
298 Main St.
(between S. Division & W. Swan Sts., near Subway, across from the Ellicott Square Building;
there is also an entrance from Cathedral Park, near St. Paul's Cathedral),
Downtown Buffalo.
847-7405
762 Elmwood Ave.
(next to 7-11, between Auburn & Cleveland Aves.),
Elmwood Village green section (City of Buffalo).
886-5242.
Reviews of the downtown Buffalo location:

[LCo, 5/07] says: "I recently visited the downtown location of Globe Market for lunch. I ordered the hummus wrap, which appears on the menu as "grilled marinated tofu, julienne vegetables, sprouts, tomatoes, red onion, and mesclun greens", and you can choose between garlic and roasted red pepper hummus. The wrap was wheat, and the julienne vegetables included carrots, cucumbers, and possibly some red peppers; it was served with a handful of tortilla chips and a dill pickle spear. The vegetables tasted fresh, but the earthy tang of the sprouts overwhelmed the other flavors, including the hummus and tofu. This wrap might appear on the menu more accurately as a vegetable wrap that is "julienne carrots, sprouts, tomatoes, red onion, greens, a thin layer of hummus, and a small bit of tofu". I am always happy to see vegetarian options on a menu, but I was disappointed by the overall taste of this option. The service was fast, and because I was eating there after 1:00 P.M., I had no trouble finding a place to sit."

[LSS, 8/06] updates us on the new, downtown location: "The soups are wonderful. My favorite meal is the hummus wrap, with a choice of red pepper or garlic hummus, marinated tofu (who knew I'd be crazy about this stuff?), greens, vegetables. I love the red pepper hummus version. I can vouch for the Caprese sandwich (get a half with a side of soup—creamy tomato basil is a dream) and the spinach salad. Baby spinach, candied walnuts. A hit. This place is quite busy during weekday lunch time, but I usually go after 1:30 and have no problem getting a table. They also do a brisk takeout, and the service is always friendly and fantastic."

[KATS, 5/06] says: "They are opening a second location in the former Dagwood's location in the Cathedral building. Finally, a fresh and healthy lunch option for us downtown workers!"

Reviews of the Elmwood Village location:

[MRT] says:

[7/06] "I wish to add a superlative review to the Globe Market. Pretty much every week, I enjoy lunch at the Globe Market. Their cooking is as good as my own home cooking. I usually order one bowl of soup and ask for brown bread with my soup, instead of white bread. They always offer three to four different soups, and one soup is always vegetarian. I have a sweet tooth, and yesterday (7/30/06) for dessert enjoyed a delicious soft ginger cookie for 50 cents. My husband tells me I can always bring him to the Globe Market for dinner. If we lived in the city, I would rarely cook dinner at home. I would buy take-away from the Globe."

Review from more than 10 years ago:

[2/04] "Globe Market is a specialty food shop with both eat-in and take-out meals, soup, sandwiches, artisan cheeses, house-made breads, and a retail section for gift baskets and speciality items from all over. For lunch Sunday, I had a bowl of tomato basil soup that was so delicious, I wiped up any remaining soup with the marvelous bread that accompanied it. Their roasted-vegetable sandwich was the best I've ever had. On their counter, they had two tasting-baskets. One held small pieces of foccacia, the other small pieces of a sour-cream coffee cake. Everything was amazingly delicious. Their soups and sandwiches are even better than those at our favorite local SoupHerb Gourmet in Williamsville."

Review from more than 10 years ago:

[MAS, 3/04] says: "Have you been to the Globe Market Cafe? There is nothing like it in the Buffalo area that I know of. It is the best place I have found in a long time. And if you go once, you will keep coming back and think you are in San Francisco or New York. Globe features soups, sandwiches, salads, main dishes, and desserts for consumption on premises or for taking home. You can get dinner on your way home, or you can have lunch from all the selections available. Select soup and a sandwich from the menu board, or make changes if you'd rather something a bit different. Or select something from the take-out case (like a chicken pot pie, or a vegetable lasagna, or a salad, or any number of a variety of items, all looking very appealing to the eye, as new foods are being introduced constantly. The soups are the best soups I have had. Everything is freshly made on premises. You can see the staff preparing food in the kitchen, and everything I have had there is wonderful. The pulled-pork sandwich is my personal favorite. Actually, I have lots of favorites: sandwiches include a muffaletta, a caprese with fresh mozzarella; usually there are at least eight types, and at least three soups on any given day. Breads and rolls and desserts are also made on premises. I had a sour-cream coffee cake that was so good I could have made a meal out of it. The vegetarian white chili was delicious. Globe also has a beautiful artisan cheese case featuring unusual cheeses. There is an area in the market of specialty retail foods as well as a refrigerated case of spreads and beverages. The place is welcoming and warm and friendly. Try it once, and, if you are like me, you will be a regular."
---
Golden Duck Chinese Restaurant. —WARNING: WEBSITE LOADS VERY SLOWLY!
1840 Maple Rd.
(in Maple-Ayer Plaza, between Ayer Rd. & Mapleleaf Dr., south of East Amherst),
"Greater" Williamsville (Town of Amherst).
639-8888.
In my [4/96] review (a very long time ago!), I commented that I saw nothing distinctive about their menu. I suspect that's because I was given the American menu. Now that they have a website, I see that they also have two "traditional" menus. Many years ago, the linguist James D. McCawley discovered that Chinese restaurants in Chicago had two different menus, one in English for Americans, and one in Chinese for Chinese. The Chinese patrons seemed to be eating much more interesting food than the Americans, so he learned how to read Chinese. You can learn how, too: Read his The Eater's Guide to Chinese Characters (University of Chicago Press, 2004).

[SA, 7/10] says: "I hope this experience at the Golden Duck on Maple Rd. is helpful to people looking for Chinese food in Buffalo :) Dinner bad; brunch good! I currently live in China and was back in Buffalo to visit family. With my sister for an 8:00 P.M. supper. I almost gave up and drove past—but they are still open regardless of the construction on the corner! Our light meal saddened me: The service was almost non-existent. The dumplings had dry and white pork filling and such thick, spongy wrappers that they felt more like baozi (steamed, stuffed buns) than jiaozi (dumplings). Maybe thinking Americans would hate to pierce a delicate, juicy dumpling with their chopsticks? Duck with vegetables had a strong 'unfresh' flavor, in both the meat and sauce, although the meat was tender, and the vegetables looked very promising. The cold Tsingtao beer was the nicest part. But then a friend took me to the weekend brunch (12:00 P.M.), and every dish was perfect and unassuming. It was busy with families, but the tables are spaced enough that it never felt crowded. Instead, it had the desirable Chinese quality of renao (bustling). I suggest offering your plate to be 'barbequed' without adding sauces or condiments yourself. They took the ingredients we chose and turned them into memorable dishes. Don't be afraid of the many different cold dishes. Each has a delicious and special flavor, especially the cabbage, which is reminiscent of cole slaw, and falling-apart-tender, marinated chicken with cucumbers. Nothing feels more wholesome for brunch than hot rice porridge, hot broth, hot peanut drink, hot soy milk, and hot tea, even on a summer day."

[ECB, 2/08] said: "I have been unimpressed the last few times I have ordered food from here. Last night was a good case in point. The Hot and Sour Soup was all right, but a little too thickened. The Egg Roll and Spring Roll were satisfactory, but the entrees were lackluster. I got the Double Delight Shrimp, which came with Shrimp and Scallions and Black Pepper Shrimp. Both had flavorless sauces, and the former dish was just a few shrimp in a pint of limp, cooked scallions. My wife's Chicken with Mixed Vegetables was similarly bland. We will just have to suffer without good Chinese until Chang's is rebuilt."

[C&DW, 8/07] said: "This restaurant serves some of the most consistently good Chinese food in the area. We appreciate the Dim Sum and Mongolian barbeques offered on the weekends. The staff is very good at accommodating special requests such as extra ginger, extra spicy, and so on. Having several choices of greens is delightful. Chris will not serve a greens choice unless it is fresh. We have had several celebratory dinners there over the years. Our most recent visit was 8-29-07, and everyone left delighted with their choices (Singapore noodles, Kung Pao Chicken (extra spicy, and the peanuts were not overcooked), General Tsao's Chicken (extra spicy), and Scallion Pancake). The wait staff sometimes has difficulty with English but is always helpful."

Reviews from more than 10 years ago:

[RM] said:

[5/00] "Recently has become my favorite Chinese restaurant around town. Chang's Garden does a better white sauce and slightly better pu-pu platter, but I enjoy the duck special and most of the traditional items at Golden Duck."

[4/96] "New Chinese restaurant in the E. Amherst area. While I didn't think there was room for yet another Chinese restaurant, I hope this one is able to stick around. The menu is quite different from many of the generic Chinese restaurants around. The food is quite tasty and well prepared. I have been there 3 times and have had a wide variety of dishes. All very good—especially the Moo Shu dishes. I had the Peking Duck special the other day, and it was really excellent. It is a complete dinner, carved in front of you, followed by Moo Shu duck and then soup. Check it out. A real treat."

[Bill, 4/96] said: MER and I thought that while it was a reasonably good restaurant, the service was quite poor (and I disagree with [RM] (see above) about the distinctiveness of the menu). [At the time I first wrote this, I had no reason not to continue to prefer the now-late, lamented, Rita's Crystal Palace.]
---
Golden Lotus.
6380 Fallsview Blvd.
(south of Murray St., in the Fallsview Casino Resort),
City of Niagara Falls (Niagara Region), ON, CANADA.
1-888-325-5788.
---
Golden Parachute Restaurant & Catering Co..
5735 Main St.
(between S. Ellicott St. & Garrison Rd.),
Village of Williamsville (Town of Amherst).
632-1666.
[AB, 2/06] says: "My first encounter with the Golden Parachute was through a spa day at Capello's Salon and Day Spa—this is where Capello's orders its lunches from. I was impressed by my lunch, so I went by this restaurant last week for lunch. It's a great little place—tiny and quaint on the inside. The menu is really great, and reminded me a bit of the SoupHerb Gourmet—lots of fresh salads, gourmet sandwiches, and soups, with a lot of healthy selections. I had the spinach salad, which is great and comes with raisins, sunflower seeds, egg, bacon, and delicious homemade dressing. Bread is also provided. My friend had a veggie sandwich on havarti, and what I tasted was fantastic. The prices are very reasonable, and they have a coupon in the Entertainment book. The only downside to this place is that it's only open from Monday to Friday, 9AM-3PM, and not on the weekends, but it looks like they do a robust take-out and catering business. The staff is very friendly and will honor any special request you have. I will definitely go again whenever I can!"
---
Good Tymes South.
114 Bloomfield Ave.
(at Broadway & Penora Sts.),
Village of Depew (Town of Lancaster).
684-5240.
[KRN, 7/11] says: "We went here for dinner Sunday [7/17/11], after hearing about the burgers. All of the Big Tyme Burgers start as 10-oz., freshly ground beef. I had the Big Easy with fried shrimp, lettuce, tomato, and Cajun mayo. Ordered medium, it was juicy, not greasy, and quite tasty. My wife had the Big Canuck, with Canadian bacon, choice of cheese, lettuce, tomato, and mayo. Burgers are accompanied by skin on fries, and were priced at $7.99. We shared a house salad: lettuce, tomato, and cucumber. It was a good-sized salad with very crisp lettuce and priced at $1.99. Everything was excellent, the waitress was friendly, and 2 pints of Blue Moon at $3.00 each topped it off. Fried cheesecake with ice cream sounded interesting, as did the other Post Tyme desserts, but we declined. There is a Tyke Time menu for the kids: 4 salads and 6 entrees. A Friday haddock fish fry ($9.99) along with 7 sandwiches, wings, pizza, etc., are also on the menu. Great place to stop for a casual bite to eat. Sports on the big screen."

[CSP, 4/11] said: "Been here around 4 times since they opened. I have to disagree with the previous post, as I found the beer-batter, fish fry very good. I am not a fan of noodle salads or potato salads, as most places make them very bland. I actually liked the salads here, and the fries were great—fresh cut—yum! I have to also mention their burgers. They have at least 15 different styles, for example, one with peanut butter, which is amazingly good! Another sandwich I had here was the Philly—their version is roast pork, sautÃéed rapini, and provolone, on a large roll. Pork was very moist and flavorful, and the rapini was a nice change from other greens. I have not yet tried their pizza logs, but they look really good, and friends who have tried them said they are great. They are homemade and at least the size of a large eggroll. I think their prices are appropriate for the size (large) and quality (very good) of meal. I will be going back to try the pizza logs and more burgers."

[LMR, 2/11] said: "Went for a fish fry around 5 P.M. [2/25/11]. There was no wait; that should have been a clue right there. The place is rather small, deceiving from the outside appearance of the place. Very small dining area, very bland, and no atmosphere whatsoever. Simple menu, not too pricey. Started with an Italian julienne salad: nothing great, lots of lettuce, some sliced cheese (tasted like Kraft processed slices), and meat. Then came the fish fries, one battered and one breaded. Sides were decent; you can substitute items here. I got extra macaroni salad, which was good, but bad move 'cause the fries were very good: homemade, with the skins on them and done nicely. Coleslaw was bland, and the tartar sauce terrible: It was nothing but watered-down relish, the worst tartar sauce I have ever had. Now for the fish—my breaded fish was very fishy-tasting to me. However, boyfriend said his battered fish tasted fine. Decent-sized fish, and I usually finish my fish or look forward to leftovers the next day; I barely ate it. Thinking about it now, I should have sent it back and just eaten boyfriend's fries. Maybe their other items are better (wings and burgers), but, after this nothing-special experience, lousy atmosphere, and bad fish, I would never go back!! Bill came to $36 with 1 glass of wine, two fries, and a salad. "
---
Goode's Country Market.
14313 Rt. 62
(south of "S" & Wheater Rds., north of Gowanda),
Bagdad (Town of Collins).
532-3414.
[9/10] Given 3½ (out of 4) pennies by Anne Neville, Buffalo News "Cheap Eats" restaurant reviewer.
---
Goodrich Coffee and Tea.
9450 Main St.
(between the hamlets of Harris Hill & Clarence Hollow),
Town of Clarence.
830-7445.
[5/10] Given 3½ (out of 4) pennies by Brenda Alesii, Buffalo News "Cheap Eats" restaurant reviewer.

Coffee, breakfast, lunch, dinner.
---
Gordie Harper's Bazaar.
3333 Lockport-Olcott Rd. (Rt. 78)
(north of Jacques Rd., between Hatter Rd. & Rounds Rd., between the hamlet of Newfane & the City of Lockport),
Corwin (Town of Newfane, Niagara County).
778-8048.
As their website proudly says: "Outdoor Dinning [sic] at it's [sic] Best" :-)

Breakfast, lunch, dinner.

[9/26/13] Given 3½ (out of 4) pennies by Anne Neville, Buffalo News "Cheap Eats" restaurant reviewer.
---
Gordon Biersch.
Walden Galleria
Town of Cheektowaga.
683-0050.
Part of the chain/franchise.

[DaM, 6/12] says: "I had lunch at the Galleria location of Gordon Biersch restaurant, and it was an overall positive experience. When we entered the restaurant, the very competent hostess seated us and told us about some special upcoming events at the restaurant. It was nice to see them promoting their events and getting me interested in already coming back. The restaurant has an open-kitchen design, and you can see the kitchen staff preparing food. We started with an order of their garlic fries, which came out very hot and loaded with garlic, a very tasty beginning. My wife had a wedge salad, and her request to have egg instead of bacon was honored without hesitation or an upcharge. I had ordered the lobster-crabcake appetizer, which was on the expensive side at $15.50 but proved to be a fantastic choice. The cake was loaded with whole chunks of lobster meat and lump crabmeat, and served with nice dipping sauces. The best thing about Gordon Biersch is that they have their own brand and flavors of beers. They have large brewing tanks located on the one side of the restaurant, and they feature a seasonal beer brewed on-premise. Their philosophy [—their ungrammatical philosophy (sorry; I [Bill] couldn't resist)—]is 'Beer Like It Ought To Be', and they adhere to the German Purity Law called Reinheitsgebot, which says that beer can only have 4 ingredients. Their beers are served in European, half-liter glasses (22 ounces), which is a hearty pull as well. I told my server what type of beers I like, and he was very knowledgable and helpful in my choice of Gordon Biersch Marzen. If you like fresh beer and food made fresh, I would suggest a trip to Gordon Biersch—their knowledgeable staff, wide selection of menu options, and comfortable atmosphere make it a top choice for dining at Galleria."

[KaB, 1/12] said: "We visited this new restaurant at the Galleria Mall after a movie, for an early dinner. We arrived at 4 P.M. and were promptly seated. The menu is very large, with a good variety of options. My husband started off by ordering a sampler of the beers brewed on site. There were 6 large, shot glasses that gave him a good idea of their beer offerings. He ordered a Marzen Beer-flavored hamburger with applewood bacon and BBQ sauce; the burger was huge and perfectly cooked. I ordered a grilled chicken sandwich with avocado; the chicken breast was large and nicely grilled. Both entrées were accompanied by their garlic fries: The garlic was bitter and overwhelming; we wished we had asked for something different, because the smell and flavor somewhat ruined our dinner. I would recommend the restaurant to friends but warn them to stay away from the fries! Service was very good."

[JoM, 1/12] said: "My girlfriend and I tried the new Gordon Biersch Brewery at the Galleria Mall on 12/30/11 after doing a little post-holiday shopping. We had been to other locations in other parts of the country, but never tried the Buffalo location to this point. Upon our arrival, we were told there would be a 45-minute wait. We put our name on the list and went to the bar. My girlfriend tried a glass of the Hefeweizen. Although she did enjoy it, her personal preference would be a Blue Moon if given the choice. I had a glass of the Marzen, which is a lager. I've had it before, and it's my personal favorite beer at Gordon Biersch. After about a 30-minute wait, our table was called, and we were seated at a table overlooking the brewery. It was interesting to see the brewmasters at work as we enjoyed our meals. My girlfriend decided to try the lobster mac-n-cheese as her entree; she enjoyed it, but she was spoiled with the mac-n-cheese at Shango earlier in the week. For my meal, I tried the Pasta Jumbalaya. It was excellent: a spicy combination of chicken, shrimp, ham, and sausage over a bed of rice. Both of our meals were large enough that we had portions to bring home for lunch the next day. The restaurant was very busy on this Friday evening, but our service was fast and friendly. Overall, we had a great experience. I recommend!"
---
Gordon's.
2263 Delaware Ave.
(at Tioga St., between Linden Ave. & Hertel Ave.),
North Buffalo (City of Buffalo).
874-3020.
[JMDB, 9/26/13] says: "Last year, CNN ranked Gordon's among the top 101 sports bars in America. Only three other bars in NYS were on the list [and Gordon's was the only one outside of NYC]. After eating there, I can see why they made the cut. The menu consists of a plethora of burgers. Some are classics, and others, like the peanut butter & banana burger, are more adventurous. I opted for the 'O.J.', which is a Cajun-rubbed burger with a Cajun BBQ sauce. The burger came with fresh-cut fries (or house-made chips). My guest ordered hot BBQ chicken wings 'from the pit'. I'll start with the burger. I can say, without exaggeration, that this was the greatest burger I've ever had. It was cooked to perfection, and the Cajun rub was hot and absolutely delicious. The fries were hot & fresh, and complimented the burger well. The wings looked amazing. They had a slight char 'from the pit', and they were a decent size. I snuck one from my guest, and I can attest that Gordon's wings belong in next year's Wing Fest. The place was fairly busy; there are a few tables in the back. They offer 20 beers on tap, and a sign said that they offer a Guinness beer-battered fish fry on Fridays. We will be back. This is Buffalo's hidden gem."
---
Gowanda Country Club.
2623 Brown St.
(between Lenox & Kerr Warner Rds., east of Gowanda Rd./Rt. 62, north of Main St./Rt. 39, between the Gowanda Airport and Collins Center)
Taylor Hollow (Town of Collins).
337-2100.
[RM, 8/12] says: "A private club with a public restaurant. The atmosphere inside is very nice, as are the bartenders and servers. They move quickly, and you get your food in a very timely fashion, from a good-sized menu and a board of specials. I have only eaten there a few times and have only had basic lunch food (burgers and sandwiches), but I have enjoyed it very much."
---
Gramma Mora's.
1465 Hertel Ave.
(between Colvin & Parkside Aves.),
North Buffalo (City of Buffalo).
837-6703.
A reincarnation of the old restaurant of the same name (and allegedly the same ownership) formerly on Niagara St., which burned down. But, rising Phoenix-like a few blocks away, there's a new version, of which people say:

[LMR, 4/11] says: "Ate there last night (4/6/2011) with my boyfriend. Used the coupon from the Entertainment Book. It was fairly clean, pretty empty for 4 P.M., but maybe the crowd comes much later. Things were clean. Service was good and efficient. Food prices are decent, $15.95 for fajita steak dinner, but it wasn't even served on a sizzling platter :-( But, all in all, even though steak was kinda chewy, it had good flavor. The sopa noodles could have been done better, more crunch to them, but again tasty. Their salsa is decent, but not great. They definitely need to give bigger containers of salsa, instead of the little plastic container you would serve sour cream in. Seriously, people, we love our salsa! Loved the chips, warm and very salty—yum! Boyfriend got the $13.95 Red Chili Chicken Enchilada dinner, and he liked it. I tried it, and the red sauce was tasty, with a little kick to it. It was good. We would go back again for sure. Total bill for both plates and two waters was approx. $30, $6 off with coupon, so $24—not bad! You don't go away hungry, that's for sure, with the dinners."

[HAL, 9/08] said: "My partner and I tried Gramma Mora's the other night, and I wish I had checked your guide first. It was absolutely awful! I ordered the seafood burrito. This was the first time in my life that I had to send something back. The seafood was imitation, the sauce thick, gross, and seemed like it had come out of a can. The burrito was the consistency of a soggy mess. The waitress was hardly sympathetic. She wouldn't take it off the bill entirely, so I ordered tacos, which turned out to be quite bland but edible. They were not as pricy as the imitation crab burrito, yet I was still charged the $13. I should have asked to talk to a manager, but I thought letting people know about this fake Mexican "restaurant" would be the better way to go. Please save yourself from this place. I wish someone had warned me. I cannot believe it is in business. Absolutely awful!!!"

[MD2, 6/08] said: "I ate there this weekend. The Atmosphere: Server was very nice, but the restaurant looked a bit dirty. There were several clean booths; however, they sat us at a booth that had a torn seat fixed with duct tape. The first two high chairs they brought out for my child were broken (one had a broken leg; the other had a broken restraining clip). The Food: The chips came, and they tasted a bit stale. The salsa was smoky and flavorful but not chunky enough. For Dinner: I ordered the two-burrito dinner: one pork, one chicken. There was a bit too much green chili sauce for my taste; however, the chicken was very good. The pork, on the other hand, was very fatty, and I had to pull several pieces out of my mouth because I could not chew it. My wife ordered the seafood burrito, which was $12.95 and was supposed to have crab meat (so it said on the menu). She got it, and it had imitation crab meat, which is disgusting cooked, and false advertising. The bill came to over $33 for two (we brought food for my child). This was way too high for the food we got. We would not eat there again."

[JGr, 7/07] said: "My boyfriend and I went here on 7/13/07. The service was excellent—we were seated promptly and treated well. Unfortunately, the food didn't live up to the great service. The salsa was pureed to the point of spaghetti sauce (I like a few chunks in my salsa!) and had little flavor or heat. Although the chips appeared homemade, they were somewhat stale. For entrees, I ordered a chicken enchilada with red chile sauce and a chorizo soft taco, and my boyfriend ordered the steak fajitas. The enchilada was average tasting—a little bland, so I requested hot sauce. I can't be sure, but I think the sauce they brought was Frank's (good for wings, not for enchiladas!). The "chorizo" taco actually came with ground beef instead, which was also bland. My boyfriend's fajitas were slightly better: The steak was lean and tender, albeit not seasoned at all. For dessert, I ordered the toasted coconut flan; they were out, so I took the regular flan instead. It was awful—it tasted like it had been sitting in their fridge for days, and came swimming in water rather than caramel sauce. With the addition of three beers (one domestic, two imported), the bill came to $38, which I suppose was reasonable. Although the meal wasn't terrible, I won't be returning—there are plenty of cheaper, tastier, and more authentic Mexican restaurants in Buffalo."

Reviews from more than 10 years ago:

[KMS, 4/02] said: "My wife and I eat here often, approximately once a month. We really enjoy the authentic Mexican food. The prices and portions are reasonable. Overall the food is very good. The margaritas are above average. The service needs much improvement. I personally do not bounce around the menu. I typically order the flautas or the soft tacos, and sometimes the quesadillas, all of which I find are above average in quantity and quality. The chips are excellent. The salsa is average. The refried beans are very good and well above average. The Mexican rice is nothing special. I personally do not order anything with chorizo (Mex. sausage). So it usually pares my selections a bit. My wife has been working her way through the menu since they opened. She loves most Mexican dishes, so she is easier to please than I. I can't recall anything she has really disliked. On more than one occasion, we've waited excessively for our food. When it does arrive, it's clear that one of the dishes was sitting under the heat lamp for a period of time. We don't make a habit of complaining when we go out to eat. I've spoken up about the wait only once. My wife and I have both worked in restaurants and understand what it is like. So my tip usually will reflect the service instead of reminding them of something they already know. The atmosphere is good. It is also a children-friendly place. Good kids' cups and crayons are available. Overall I would give this at least one star. If service ever improves, it is a guaranteed two-star restaurant."

[MEL, 11/99] said: "A lot of people swear by this recently reopened Mexican restaurant, perhaps because there are so few non-chain Mexican places in Greater Buffalo. But I was not impressed. The salsa was not awful but not the best, though I couldn't place exactly what I didn't like about it. The main courses were mediocre: A seafood enchilida was barely edible, and a sausage taco tasted more like mystery meat than like spicy sausage."
---
Granny's Family Restaurant.
276 Oliver St.
(south of Schenck St. & Robinson St.,
north of Thompson St.,
west of the Herschell Carrousel Factory Museum),
City of North Tonawanda (Niagara County).
692-0165.
Greek.

[3/6/14] Given 3½ (out of 4) pennies by Mike Kurilovitch, Buffalo News "Cheap Eats" restaurant reviewer.

[MCl, 9/06] says: "Just ate here the other night for the first time. Granny's Family Restaurant provides a very friendly and comfortable atmosphere, offering a delicious array of Greek, Mediteranean, and American cuisine. The former head chef and co-owner of Cobti's Restaurant (formely located on the corner of Eggert and Bailey) is now based in North Tonawanda, where he continues to prepare the same mouth-watering dishes people loved so much at Cobti's! The delicious Labni, Humus, Baba Ghanouj, Souvlakis, native and specialty desserts are always fresh and popping with flavour. I highly suggest everyone go and check out Granny's and share the experience!!"
---
The Grapevine Restaurant & Catering.
2545 Niagara Falls Blvd.
(at S. Ellicott Creek Rd.),
West Amherst (Town of Amherst).
691-7799.
[6/13/13] Given 3½ (out of 4) pennies by Anne Neville, Buffalo News "Cheap Eats" restaurant reviewer.

Eclectic mix of Italian, seafood, continental. Decor is unique, with fantastic fish tanks with fantastic fish. They have an interesting "combination platter" option, in which you can combine 2 different entrees for $9.95. (Also see Pane's.)

[JAr, 7/12] says: "Visited on a Sunday [6/12] for their brunch and was very disappointed. It felt like the restaurant had never served brunch before, because the layout of the brunch buffet was so cramped and dysfunctional that I can't imagine the workers dealing with such a horrible system week after week, and, as a customer, I wouldn't want to go again. The line to get through encroaches on many tables, and servers need to fight the crowds in order to restock items, slowing down the line and increasing the traffic jam in the dining room. Then the food: I've never eaten a non-buffet meal here, but, judging from the reviews, their regular menu is far better. The assortment of dishes was somewhat odd, and none of the items stood out positively. The eggs Benedict were a particularly severe offense: The egg yolks were completely hardened and cooked through, and the gloppy hollandaise certainly came out of a packet. The hash browns also appeared to be a pre-packaged, frozen product. In all, I'd guess at least half of the items were not homemade or even dolled up by the chef, just cooked according to package directions and served. The omelette station was very slow-going, and everyone had just about finished their meals by the time the omelettes arrived. The desserts were also unimpressive, something that wouldn't make the cut at most continental breakfasts at a chain hotel. It all felt very much like cafeteria food. The beautiful fish tanks don't make up for the sub-par food and the unmanageable layout."

[WHN, 3/11] said: "I met my brother-in-law for lunch at The Grapevine on Thursday, 3/10. I had lunch there at least once a long time ago. The only thing I remember about it was the fish tanks, which are still there. On this visit, I had an open-faced Reuben, which was very good. He had a chicken-and-artichoke wrap, from the luncheon specials menu, which was also good. However, the accompanying, cross-cut, French fries were merely warm, not hot. The restaurant was very busy, but the service was quick and efficient. Good overall, not great."

[DRB, 1/11] said: "My wife and I dine out often, usually 5 or 6 evenings a week. Usually, we dine at restaurants we are comfortable in, where we know we can get good service and good food. Last night, we dined at The Grapevine, and, although we've eaten there before and were usually satisfied, last night was a disappointment. I don't know if there has been a change in management or ownership, but our server was not very professional. I ordered the Ribeye steak (12 oz.) for my entree, and when she asked how I wanted it prepared, I said, 'Pittsburgh'. She said she did not know what that was. I told her the chef would know, since most chefs know that Pittsburgh means: sear the steak to seal it, and then broil it rare. She came back and told me the chef did not know what Pittsburgh was. Rather than get into an argument, I told her I would have it rare. She came back and said the chef told her he could not cook it rare, only medium. I had never heard of such a thing. The manager came over and told me I scared the waitress because I spoke too loudly, which I didn't, and that I could have the sirloin steak (12 oz.) rare, but not the ribeye. Needless to say, I found this ridiculous and said so. I have never had a chef declare that he can't cook something rare, especially when he could cook one thing, but not another. My wife and I used to eat there once or twice a month, but never again."

[A&JF, 3/10] said: "Went there for my second visit with my wife on Mar. 23, 2010. We both ordered turkey dinners, and I have to say it was one of the best turkey meals either of us have had; the meat was moist with a little gravy, all white breast meat. The stuffing was cranberry-based, lightly spiced; again, one of the best I've tasted, while the mashed potatoes were creamy and lightly spiced. These were very large helpings. We topped off with ice cream sundaes. I would definately recommend this restaurant. Needless to say, my wife wasn't able to finish her meal. We finished with Irish coffee."

[MZ, 2/08] said: "Been going here for decades, and ran into cousins that I introduced to the place (a decade earlier) the last time I went there (12/22/07). The ubiquitous fish tanks make it a great family place; if you have a problem with children or noise, go early or late and enjoy the same wonderful food, at all times at half of the price point of white tablecloth restaurants, which this is not. Another bonus is that it is not only a frequent diner place (curry up a bunch of meals and get one free), it is also a Free Birthday place. Given the exceptional, non-chain food (see liver and onions; chicken piccata; amazing dill rolls) menu, I'm pretty surprised that I don't see more reviews. It's pretty much three star at half price that I've reviewed. Parking limited due to popularity. By the way, if you get a free birthday meal, be sure to give them a forty-percent tip (twenty being de rigueur)."
---
Grasso's Pizza.
5202 Transit Rd.
(across from Depew High School, between Broadway & Como Park Blvd.),
Village of Depew (Town of Cheektowaga).
685-2800.
[KRN, 3/10] says: "I have had pizza many times from Grasso's, and it has always been good. Last night, we ordered a veggie pizza, a spinach pizza, and a Greek salad. I was doubtful about the pizzas (trying a healthier diet) but was pleasantly surprised. Both pizzas were flavorful and excellent, as was the salad. Never had a bad item from them!"

Reviews from more than 10 years ago:

[HK, 7/03] said: "I just read the review about Grasso's Pizza in Depew and had to send in my review. I have ordered from Grasso's many times and have found that their menu of pizzas is quite unique. They deserve more credit! Please, please, please go back and try the following menu items to see if you agree. The Chicken Ranch pizza: garlic butter crust, ranch dressing, marinated chicken breast, roasted red peppers, a blend of cheeses and crumbled bacon. Very, very tasty! The BBQ wings: very saucy and big! Love them! The Buffalo Chicken finger pizza: odd taste but very good."

[MEL, 8/99] said (after visiting the Taste of Lancaster): "Another nondescript pizza place. The sort of pizza whose flavor you can't remember an hour after you ate there."
---
Great Wall Chinese Restaurant.
914 Elmwood Ave.
(at W. Delavan Ave.),
Elmwood Village green section (City of Buffalo).
882-4520.
[LCo, 7/07] says: "The only dish I have ever eaten at Great Wall is the Bean Curd in Garlic Sauce, and it is by far the best deep-fried bean curd I've had in the area. Don't be fooled by the "hot and spicy" notation on the menu; this is more of a sweet sauce with only slight heat from the garlic. The bean curd itself is crispy on the outside and chewy and moist on the inside. My only criticism is that sometimes I will get small chunks of bean curd that are over-fried mixed with larger pieces that almost aren't fried enough, so there is some inconsistency within the dish. The service is always fast for pick-up (less than 15 minutes) and the portions are big enough for at least two meals."
---
Greek on the Street.
3189 Delaware Ave.
(north of E. Girard Blvd.,
south of Columbia Rd.),
Village of Kenmore (Town of Tonawanda).
875-3382 (875-FETA).
[KRN, 2/23/15] says: "Open 8 A.M.–8 P.M., Tues.–Sat., and 8 A.M.–2 P.M. Sun. This restaurant is located in a strip plaza. There were about 16 tables and a small counter. L. had the Gyro Breakfast with 2 eggs, home fries, & toast ($9.50). A pita was requested instead of toast, which was not a problem. There was a good amount of flavorful gyro, the home fries were browned, and the tzatziki sauce was excellent. There was no grease on the plate after the food was consumed, always a plus. I had eggs Benedict, with hash substituted for the ham and home fries, which was listed on the specials board for $9.49; it was very good. Coffee was good ($1.95 a cup). The staff were friendly and efficient. We will eat here again."
---
Greek to Me.
3495 Delaware Ave.
(south of Sheridan Dr.),
Kenmore Northwest (Town of Tonawanda).
876-4687.
[MaSte, 9/09] says: "Ordered chicken souvlaki sandwich: pita bread old and stale, mostly lettuce, and very little chicken; hot dog and fries: hot dog tasted reheated, fries were fine; biscuit with sausage gravy: tasted like it came from a can. This was a repeat visit to give him a second chance; I will never eat here again, and advise others to avoid this place as well."
---
Gregario's Pizzeria & the Gator Pub.
13493 Genesee St.
(at Crittenden Rd.),
Crittenden (Town of Alden).
937-9455.
[KRN, 12/31/13] says: "This is a local pub that serves breakfast on Saturday and Sunday, 6:00 A.M.–2:00 P.M. We ate here about 9:30 A.M. on a cold Sunday in December 2013; this was our second visit. I had a Reuben omelet from the specials board: Shaved corned beef, sauerkraut, and Swiss cheese filled the omelet, which was served over rye toast and drizzled with Russian dressing. It turned out to be a good choice, as was my wife's choice of eggs Benedict. The coffee is served in large cups ($1.50) and was good. There are several interesting Scrambler Platters for future visits. Prices are $7.99 or less for all dishes except the Hungry Family Omelet, which is made with 5 eggs, cheese, 4 toppings from their list, 5 pancakes, and choice of hash browns or home fries, for $10.99."
---
2470 Military Rd. (Rt. 265)
(south of Recovery Rd. & Packard Rd.;
north of 4th Ave., Factory Outlet Blvd., & Niagara Falls Blvd.;
north of Fashion Outlets Mall,
between City of Niagara Falls, NY and Niagara Falls International Airport);
Town of Niagara (Niagara County).
236-7474.


5445 Transit Rd.
(south of Roll/Klein Rds.,
north of Renaissance Dr., Village Station Cir., & Greiner/Maple Rds.;
near Dairy Queen, just south of East Amherst),
Town of Clarence.
580-3701.
In the same plaza as a Just Pizza, and in the location of the former Screens Restaurant & Sports Lounge.

Formerly, The Griffon Pub & Restaurant.

Same management as the former Lewiston Village Pub. [WHN, 12/15/14] adds: "The Griffon Pub owners sold the Lewiston Village Pub, which has reopened as Bailey O'Reilly's Village Pub, to concentrate on The Griffon Pub and expansion plans."


Review of the Clarence location:
[JoM, 8/11/15] says: "I stopped into the Transit Road Griffon pub with a friend on a Saturday night in July. Neither of us had ever been to either location, but we both had heard good reviews. We were able to get 2 seats at the corner of the bar, because a couple was leaving as we arrived. We were lucky to get the seat at the bar, because I would imagine that the wait for a table must have been at least 30 minutes. The restaurant and bar were both very busy. The list of beers was very impressive, with 100 on tap. I hadn't eaten dinner, so I asked the bartender for a menu. The menu was quite extensive, with an impressive selection of appetizers and entrees. We decided to split an order of the lobster and crab cakes. The plate arrived with 2 generously sized cakes, which was perfect to split; we both thought that the flavor was very good. My friend had eaten a late lunch, so she decided not to have anything additional to eat. I chose the beef on weck for my entree, which came with an order of French fries. It was a delicious sandwich: The meat was flavorful and tender; I also appreciated that the weck roll was not overly salty. Overall, we were impressed, and I look forward to returning soon!"

Reviews of the Niagara location:
[11/14/13] Given 8 (out of 10) points by Andrew Z. Galarneau, Buffalo News food editor.

[WHN, 12/15/14] says: "On Saturday afternoon, G and I had lunch at The Griffon. The menu is quite large and diverse, with one side (the back) devoted to more standard pub food, such as chicken wings, beef on weck, fish fries, and the like, and the front to more unique, gastropub-type food. We each started with a glass of wine ($6): Pinot Grigio for G and Cabernet for me. For her lunch, G had a Caesar salad ($11) of romaine grilled with Meyer-lemon-infused olive oil, topped by crispy fried chicken. Grilled chicken is also an option, but the crispy chicken, recommended by our server, was wonderful. I had a soba-noodle salad ($12), tossed with sesame oil and seeds, soy sauce, ginger, rice-wine vinegar, edamame, sweet red pepper, carrots, celery, and scallions, topped with skewers of sweet-chili-glazed, grilled shrimp: delicious. A second Griffon Pub will open soon on the Clarence side of Transit Rd. Can't wait to try it."
---
The Grill @ the Dome.
175 Brompton Rd.
(in Paddock Chevrolet Golf Dome in Brighton Park),
Town of Tonawanda.
504-4745.
Formerly the Gallery Grill. Review below is for that previous incarnation, though at least some of the menu items are the same, so maybe only the name has changed.

[LSS, 1/08] says: "Color me happy—and surprised. Interesting food, great service, in this restaurant attached to the golf dome (visible from the 290). They serve Double Eagle Ale, recommended, and my companions loved the Cajun Pastalaya. Another had an appetizer of perogi with a perfectly light addition of onions and brown sugar. Note: my visit was in the late spring of 2007."
---
Grill Kabob.
9380 Transit Rd.
(just north of Casey Rd., in Transit-Casey Plaza)
East Amherst (Town of Amherst).
688-1200.
In the former location of (in chronological order) Rita's Crystal Palace, Ying's Wings & Things, and Center Ice.

Indian-Pakistani halal cuisine; open for lunch and dinner.

[7/14/13] In a continuing search for the kind of kabobs that he had in France, my son and I decided to try the brand-new Grill Kabob for dinner on a Sunday evening. You order at the counter, then sit wherever you want. I had a Chicken Chapli Kabob (two minced-chicken patties with herbs and spices, a small container of raita for dipping, a few strands of iceberg lettuce, and two slices of tomato). Dinners come with rice or naan; I chose the naan (one large piece, quartered). I also ordered a complementary side of cilantro chutney. The kabobs were very flavorful and very spicy (but my family thinks that I exaggerate the spiciness of dishes, so perhaps you should take what I just said with a grain of, um, spice). The raita helped cool it down, but the chutney was even spicier (but with a good flavor). The sole order-taker/cashier/server came over to ask how we liked our meals and also worriedly asked if mine was too spicy; he told me that I could ask for milder spiciness the next time. My son tried a Chicken Shawarma sandwich: a very hot (temperature-wise) wrap with lettuce, tomatoes, onion, and "special sauce"; there may have been a few jalapenos in there, too. He thought it was very good and commented that he might come here instead of Mighty Taco (in the same plaza) the next time he wanted something to eat along those lines. (But it wasn't the kind of kabab that he has been seeking. We now think that what he had in France was probably a Turkish Doner kebab, which may not be available in Western NY. But we'll be happy to be contradicted by any readers with helpful advice!) With a bottle of water and a mango lassi, our bill averaged a bit under $13 each (with tax, before tip).
---
Grille 620.
620 Delaware Ave.
(in the Holiday Inn Buffalo Downtown, between North & Allen Sts.),
Allentown (City of Buffalo).
886-2121.
Same management as Bin 620 and David's Grille.

[WHN, 5/11] says: "This is not a restaurant review in the usual sense. It might have been, but… We were looking for a place for dinner roughly half-way between Lewiston and Hamburg. I suggested Bacchus, but my brother-in-law hates downtown Buffalo and, for some unknown reason, refuses to use valet parking, which Bacchus provides. Our Southtowns friends suggested Grille 620, based on good experiences at David's Grille in Orchard Park, managed by the same people as Hart Hotels, which own the Holiday Inn Downtown. Also, they have on-site parking that my in-law deemed 'safe', again for an unknown reason. I called four times to make a reservation. Each time, the front desk, switchboard, or whatever switched me to the restaurant, and each time no one answered after as many as ten rings, at which point I got a promotional recording about the hotel. The last time, I told the first person who answered the phone that I had tried unsuccessfully to reach Grille 620 several times, and asked if there wasn't some way to make a reservation. Apparently there wasn't. He tried to put me through to Grille 620, but, again, they didn't answer. I gave up trying. If they can't even answer their phone, what kind of dinner service could people expect? I hope someone from Hart's management reads this and understands that they lost a group of diners, probably forever."
---
Grover's Bar & Grill.
9160 Transit Rd.
(between Muegel & Casey Rds.),
East Amherst (Town of Amherst).
636-1803.
WARNING: Occasionally closes for vacation, so call before going there!

The owners claim that it is located in a building that was Grover Cleveland's hunting lodge. But that's an urban legend, according to the Western New York Heritage Press Facebook page.

[1/12] Given 3½ (out of 4) pennies by Emeri Krawczyk, Buffalo News "Cheap Eats" restaurant reviewer.

[WJC, 9/1/12] says: "PLEASE DON'T Patronize this this establishment until they start to treat customer with some respect. We planned to visit Grover's on a Friday afternoon as some family was in town for a wedding. We chose off peak hour of 2:00—3:00p for our visit as it seem the best time to have our party of 11 seated. We called 3 days ahead of time as a courtesy to let the staff know that we were intending to visit with a large party. They gruffly informed us that they do not take reservation.... We already knew this but felt it was courteous to inform them ahead of time anyways. They told us to send a member of our party to the restaurant an hour ahead of time to place our name on the board. We did as instructed. Our scout got there and let us know that the restaurant was not busy and there were no names ahead of us on the board and there were plenty of tables available. The remainder of our party (all 11 of us) arrived at the restaurant 10 minuted later. We found at least 6 open tables upon arrival (several of them next to each other). The staff, none the less made us wait... We waited for 20 minutes and watched all of the open tables fill up. After 30 minutes I asked why were not being seated. I was scolded by a waitress and told that were were going to be put at a corner table and we had to wait for the current party to vacate the table. This was a table that was just seated while we were waiting. The manner in which this waitress spoke to me was offensive. She tried to treat me as if I were being unreasonable and stupid and had no right as a simple question. Three members of our party decided that Grover's, the management and staff did not deserve our business or money and we walked out. I have eaten at Grover's on several occasions and each time I've seen similar exchanges between the staff and the patrons. On this visit it was my turn to be chastised. This type of mentality with the staff can only come from the management and owners. They have more business than they can handle and don't care if you get mad and leave. No one should tolerate this type of service. Maybe they will learn some basic manners and customer service skills when their establishment sits idle during weekend lunch hours. Please strongly consider other options when you need a burger fix..."
[Editor's note: I usually lightly edit the reviews for spelling, grammar, etc. Some, I can't.]

[RM, 8/12] said: "Famous for their burgers. I find their burgers large, but generally uninteresting. When I am in that part of town, I much prefer the burgers across the street at Ruzzine's Rock Bottom. However, if you do eat at Grovers, ask for the Cheeseburger Soup; it is excellent and quite unique. The last time I was there, it was not on the menu, but they did have it."

[JKl, 1/10] said: "As big fans of the 'Best Pig Outs in America'-type shows on TV, we were amazed to hear that Grover's was featured on Diners, Drive-Ins, and Dives for their humongous burgers. So we, of course, had to check it out! We went on a Sunday evening at 5 P.M. to find the entire restaurant packed with people and over a 1-hour wait. We put our names on the sign-up list on one of the pillars and waited near the packed bar. We could see into the kitchen, and were in awe of the gigantic hunks of meat on the flat-top. Grover's says that they are 12-oz. burgers, but I really think they are larger. We were finally seated in the front section of the restaurant near the window, and it wasn't too loud there. We ordered the Cattleman Burger with grilled onions, and the Black and Blue burger with bacon, medium-well and well done, respectively. We also ordered a single chicken wings and sides of fries and onion rings. The food arrived, and it was awe-inspiring, to say the least!!! The burgers were cooked (mostly) to order, except for a small section of the medium-well burger that was undercooked and just picked out of the burger. The chicken wings were huge, usually something I'm not fond of, because then they tend to be undercooked. This was not the case—the wings were huge but super crispy and fully cooked inside. Delicious! The onion rings and fries were the only negative part of the meal. The onion rings were underseasoned and bland, and the French fries, though plenty, were limp and unappealing. We didn't try the Cheeseburger Soup, and will definitely have to try that in the future! Though packed, the waitress was always checking back on us, and quickly retrieved refills when necessary. The experience certainly warranted the hour wait, but I would go back at a less busy time in the future (perhaps lunch?) to avoid the wait."

[10/08] [MER], a friend visiting from Indiana, and I ate here for the first time (because Chester's up the road was closed (on a Monday night!)). It was good, but I hesitate to recommend such a heart-unhealthy place :-) [MER] and our friend had cheesburgers: huge, huge burgers, maybe 5 inches in diameter! They were pronounced delicious. I'm not a red-meat fan, so I opted for a grilled chicken over salad with Italian dressing. I was expecting the worst, but was pleasantly surprised: a big bowl, with mixed greens and excellent chicken, accompanied by Newman's Own dressing. As [GOw], below, discovered, but we had forgotten, they don't accept credit cards, only cash and personal checks (with ID). And it is, indeed, loud.

[GOw, 3/08] said: "What a great place. The wait is long, and there is really no place to sit or barely stand while waiting; the bar stools are usually fully occupied, but it is well worth it. We have been here probably 6 times in the last 12 months and have never had anything close to a bad meal. The burgers are magnificent. Not only big as a planet, but delicious. The service is fast and efficient. What could be better than a draft and a burger? This is a place that we bring out-of-town guests to. Forget impressing them with Salvatore's; this is Buffalo at its best. Our last visit was in February, and we were seated within 15 minutes on a Saturday around 5 p.m. We had a table for 4 and squeezed in 5. My wife and I split a bacon bleu burger and a basket of onion rings. The burger is about 7 bucks, and the rings are around 3 bucks. Two of the kids split a cheddar burger and some fries. Child number 3 thinks Grover's has the best wings in Buffalo. We normally order a double so that everyone can have one. They are very good wings. A good size and crispy. Everything arrived fast, hot, and delicious. We have not ventured away from the burgers and wings; why should we? However, they do have the requisite Friday fish fry and some chicken and steak sandwiches. There are a couple of things to be aware of:
No credit/debit card. We found this out the hard way, and they let us pay with a check our first time there.
It is not a place for a first date or if you are trying to be romantic. It's loud and bustling with activity.
Loooong waits at certain times. Head straight to the chalkboard and get your name on it.
Kids may become restless and annoying with the wait, and there is no place for them to go. Sometimes I can, too.
Most tables are for 2/4. There are only a few that will seat larger parties.
Definitely a 3-star experience each time we have been there."
[DwH, 2/07] said: "Travelling to Buffalo almost weekly since February and wanted to pass along some impressions: Grover's is nice enough, but the burger does not live up to the hype. Bun was a bit stale, meat was OK...friendly, wonderful service, however. See the Sterling Place Tavern for the real burger deal."
Review from more than 10 years ago:
[AJB, 11/03] said: "Best hamburgers on the planet. Period. You get a really delicious, Frisbee-sized piece of meat on a Kaiser roll. Long waits on most nights."
---
Guppy's.
• Facebook page
4663 E. Lake Rd. (Rt. 430),
(just south of Broadway St.,
south of Maple Springs,
north of Long Point State Park on Lake Chautauqua
& of Bemus Point),
Town of Ellery (southern Chautauqua County).
386-4422.
[JoM, 8/17/14] says: "We had a large family dinner with a group of 10 on 8/7/2014. Guppy's was recommended by some friends who live in the area and thought it would be a good family restaurant. At first, we were nervous about getting a table for all of us without a reservation, but they were very accommodating and were able to seat us within a few minutes. We were seated outside under a canopy near their outdoor bar. Our host told us that the large tables inside the restaurant were already taken. We didn't mind, because we preferred sitting outdoors anyway. They had large heat lamps that were lit about halfway through our meal, which took the chill out of the air for a few people in our group. The menu at Guppy's is huge. It catered to everyone in our group, which included a young teenager, a vegetarian, and a few picky eaters; everyone was able to find something on this menu. Three of the guys in our party ordered different strombolis: I chose a meatball stromboli, my dad had an Italian, and my uncle had ham and cheese. When they arrived, we were amazed at how large they were; we were only able to eat half, and brought the rest home. Our strombolis sparked an interesting conversation that nobody could answer with certainty: What's the difference between stromboli and calzones? Most of us thought that stromboli are typically rolled and cut into pieces, while calzones are stuffed and folded over. The stromboli here were stuffed and folded over. All 3 of us thought that they were very good and more than generous in size. Others in our party ordered the fish fry, the portabello burger, quesadillas, grilled chicken and cranberry salad, and others that escape my memory. Everyone was very happy with their meals. The only disappointment that I heard was that the French fries that accompanied the fish fry were underwhelming. Our service was very attentive, professional, and accommodating. Overall, we were very happy with our experience, and I recommend!"
---
Home | Intro | What's

| Contributors | Ratings Key | Catering | Cuisines | Locations | Outdoors | Waterfront |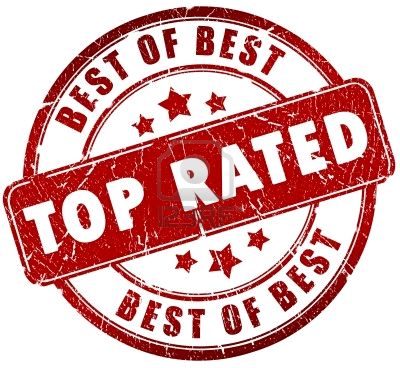 | Send a Review
---
Copyright © 1988–2015 by William J. Rapaport (rapaport@buffalo.edu)
http://www.cse.buffalo.edu/restaurant.guide/listg.html-20150828